77 Unique Wedding Ideas Your Guests Will Love
These unique wedding ideas will make your big day stand out from the rest, covering everything from free ways to wow at your ceremony and cool reception entertainment, to fun little touches
We have included third party products to help you navigate and enjoy life's biggest moments. Purchases made through links on this page may earn us a commission.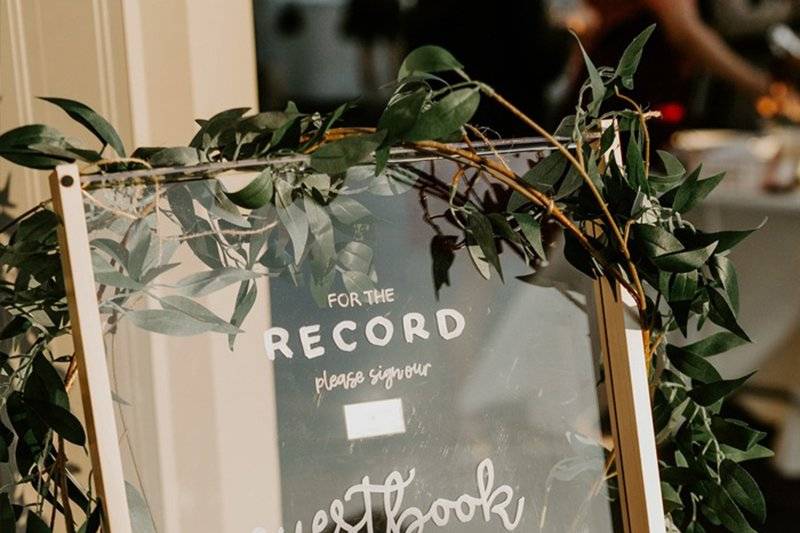 'We want our wedding to look exactly like everyone else's big day' - said no engaged couple ever. It's normal to want to make your celebration stand out, and our edit of unique wedding ideas will help you do exactly that.
After all, your love story is unique - why shouldn't your wedding be the same?
We've found the best ideas for putting together a personalised celebration. Of course, you don't have to use every one, unless you want to! We recommend going through the list with your partner and picking out 5-6 that really speak to you as a couple, across different areas of the wedding.
Having a unique wedding doesn't mean you need to blow the budget. In fact, many of these ideas are either low-cost or free. The point about personalisation is using elements of your big day to showcase your personalities and histories, from incorporating childhood memories to focusing on the things you both love.
It also doesn't mean high-stress planning. Just make sure you get the basics covered - we suggest using our free wedding planner to handle admin like the seating chart and budget - and then you can concentrate on the fun details, such as your music picks and choosing your décor.
Get ready to be inspired!
READ MORE
1. Go Bespoke with Your Wedding Invitations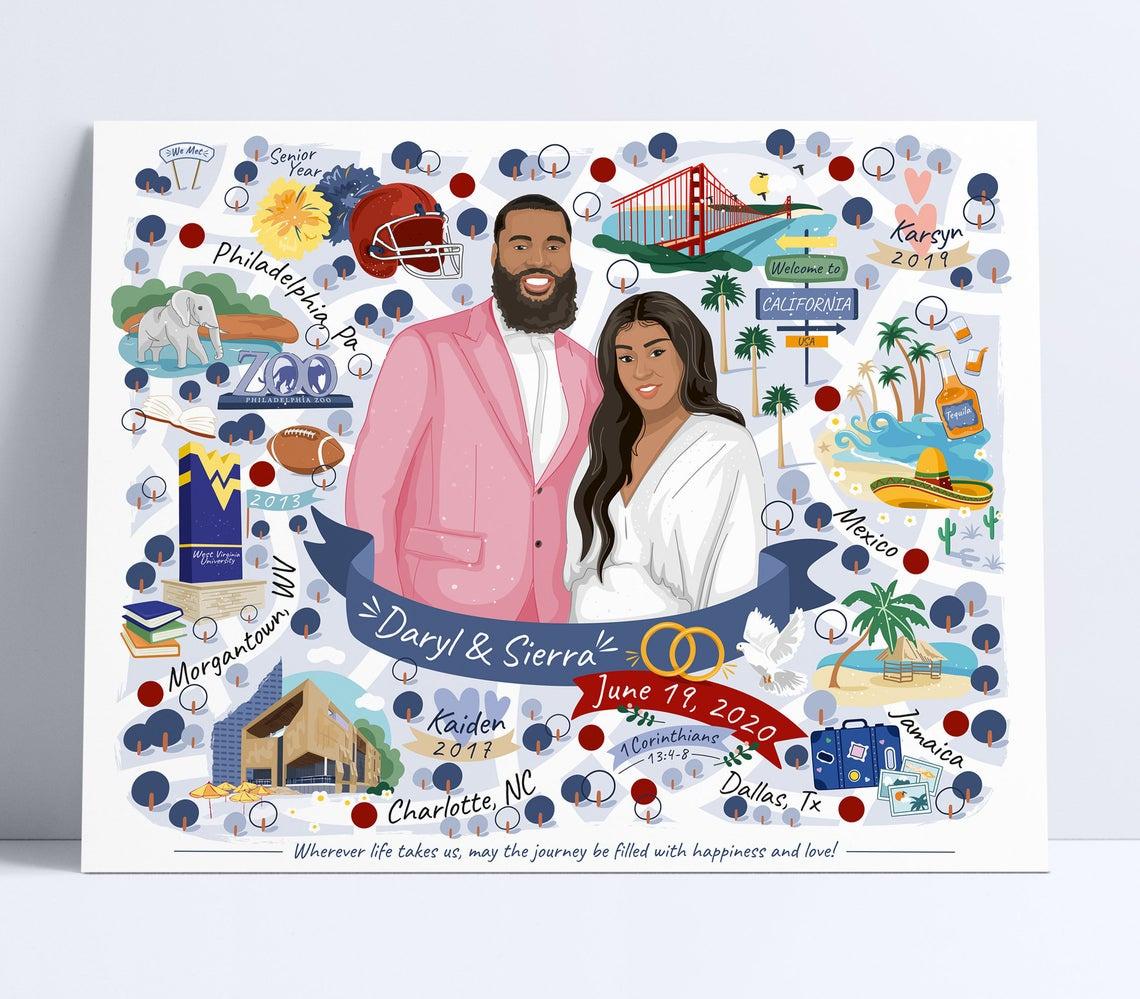 Your save the dates and wedding invitations are the first glimpses your guests will get of your plans. Start as you mean to go on and make your stationery unique. The most expensive way to do this is to go fully bespoke and work with a professional designer - although you may have a talented family member or friend who's willing to design your stationery suite as your wedding gift. Customisable wedding invitations are a more budget-friendly option. This involves making changes to a pre-existing design - switching up colours, for example. You could also commission an illustration of you or your venue, or a relationship timeline, that can be used on your invitations. If you're into design, you could of course go DIY with your wedding stationery, for the ultimate unique look!
2. Have a Monogram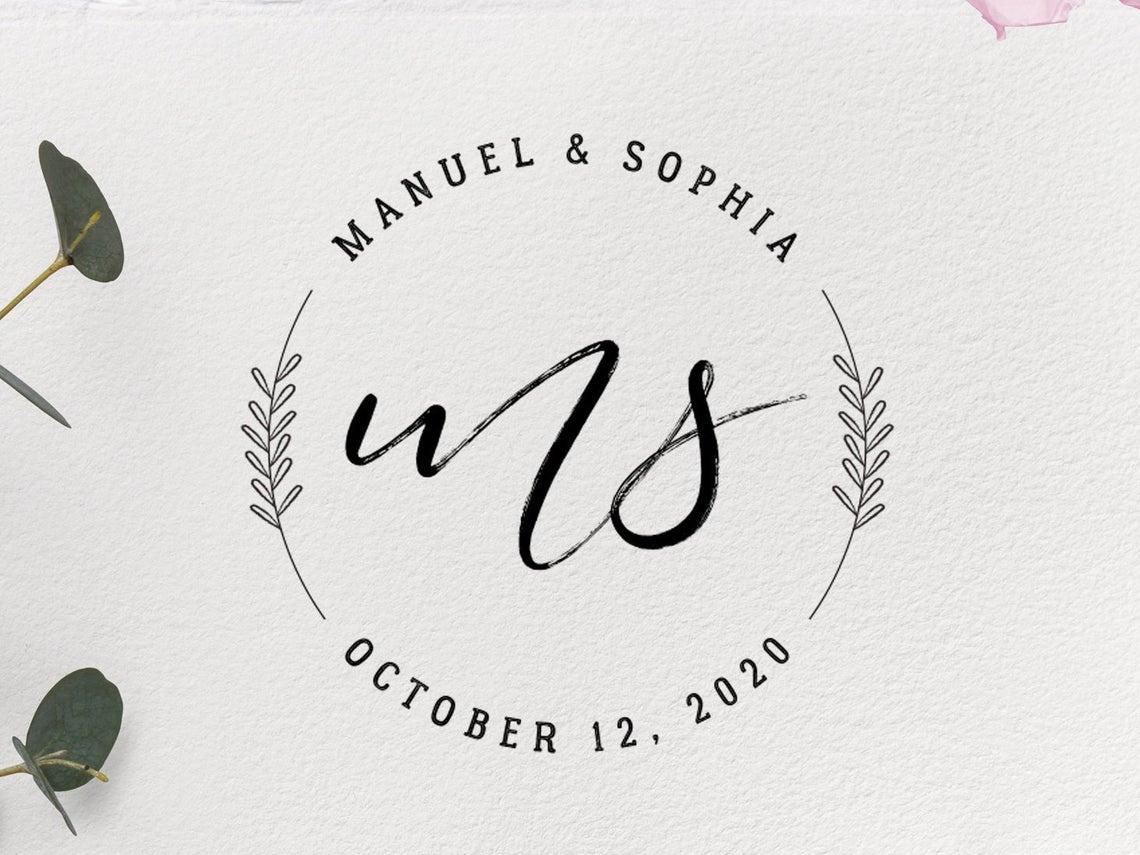 Another way to make your stationery unique is to have a wedding monogram. Again, you can either go bespoke or have your initials incorporated into an existing design. Have a stamp made of your monogram and you can do this to personalise your entire stationery suite, from invites to menus and on-the-day signs.
3. Organise Cool Transport
It's easy to overlook, but your wedding transport can be a fun way to show off your personalities and tastes. Think about how you're both going to arrive at the ceremony and how you'll leave as a married couple. Classic car? Quirky VW? How about a specially tricked-out tuk tuk? There are so many fun options - you can even hire movie-inspired cars like the Back to the Future DeLorean! Check out our wedding cars directory for ideas. Don't have room in the budget for fancy transport? See if a friend or relative has a set of cool wheels they'll lend you.
4. Personalise Your Drinks
Choose wedding drinks that are meaningful to you. That could be anything from serving the wine you had on your first date or the champagne you opened when you got engaged, to choosing your favourite cocktails for the reception. For something truly unique, ask your venue if their barman can create a special wedding cocktail for you!
READ MORE: 21 Wedding Food & Drink Questions Answered
5. Use Childhood Photos
Childhood photos of the two of you will make your décor unique. One of the cutest ways to do this is by having photographs of the two of you at different ages to correspond with your table numbers.
6. Decorate Tables with Contemporary Photos
If you can't find enough old photos (or you just cannot deal with your old haircuts), you could use photographs of yourselves in each year of your relationship as cute, DIY centrepieces.
7. Use Favourite Books as Centrepieces
Why not use stacks of your favourite books as unique, stylish centrepieces for your tables? Choose old editions for a vintage look.
8. Make Photo Bunting
Make a photographic installation of your guests as part of your décor. You could even have this as an alternative to a table plan, with table names or numbers written on the back of the corresponding photos. Just remember, your guests will need to have easy access to their photos to find out where they're sitting!
READ MORE: 36 Unique Wedding Table Plans (& Tips for Creating Your Own)
12. Create Scroll Centrepieces
Print the sheet music for the song you walked down the aisle to, or your first dance song, and use the scrolls to create a one-off wedding centrepiece.
READ MORE: 130 of the Best Songs to Walk Down the Aisle To
13. Create a Bespoke Chill-Out Zone
Every wedding should have a chill-out zone, where guests can relax and chat when they want a break from dancing. Use cushions and blankets from your home to create a comfortable, unique outdoor seating area. If you'd prefer not to use your own homewares, you can get some bargains on eBay, or from High Street brands such as H&M Home.
14. Grow Your Own Wedding Flowers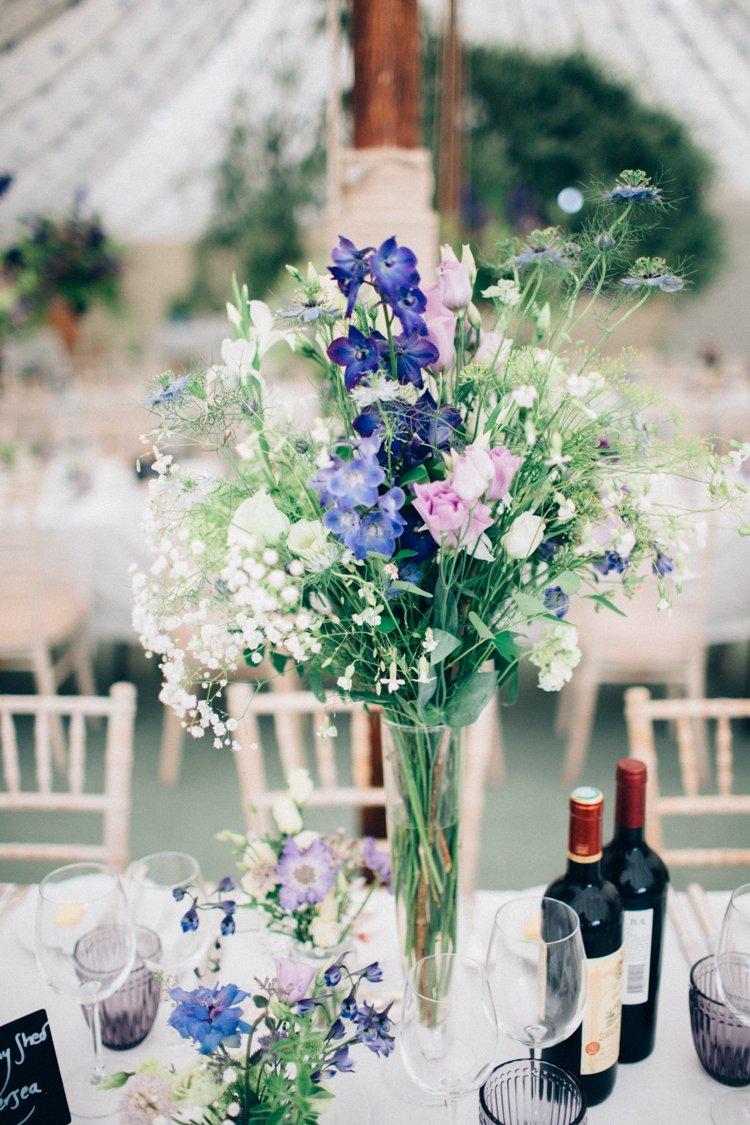 Imagine how lovely it would be to tell guests that you grew (at least some) of the flowers in your wedding arrangements. You'll need some gardening know-how, of course. If space is limited, consider just growing the flowers for your bouquet and buttonholes. Do have a back-up plan, just in case any don't bloom...
15. Forage for Natural Décor
Flowers aren't the only natural wedding décor. If you have green spaces near you, forage for season-appropriate materials you can use to make unique centrepieces and to add some depth to floral arrangements.
16. Go DIY with Your Place Names
You can also use found objects to make your own unique versions of other décor elements. For place names, pebbles work well in any season.
17. Consider Leaf Place Settings
Of course, you can also create unique season-appropriate place cards. Fresh green leaves are great for summer - or blazing orange leaves in autumn! Write guests' names in gold pen on leaves for pretty, bohemian place settings. How beautiful do these look? It's time to get practising your handwriting…
READ MORE: 33 Unusual Wedding Place Card Ideas Your Guests Will Remember
18. Make Your Own Confetti
Make your own free confetti by collecting wild flowers a month before your wedding, drying them out and using the petals. To really gild the lily, we explain how to make your own confetti cones.
19. Repurpose Glass Bottles
Save your wine or spirit bottles for your wedding décor. We've seen them used a lot as vases or candle holders - for something different, use your bottles to create a cool table plan.
20. Create Your Own Table Runner
Table runners are relatively easy to make, and going DIY is an opportunity to inject some extra personality into your wedding. You could use a fabric you love - even sewing together old bedding! - but do think outside the box when it comes to materials. This unique table-runner, for example, is made from book pages.
21. Make Your Own Wedding Signs
Make your own wedding signs - that way, you don't have to go with typical wording, but can use your favourite love quotes or funny instructions.
READ MORE: 19 Chic Wedding Welcome Signs
22. Collect Mason Jars
Want to make a unique lighting installation for your wedding? Start collecting Mason jars and source some LED candles - you'd be amazed what you can create. If you have any left over, you can use them for DIY flower arrangements.
23. Think Outdoor In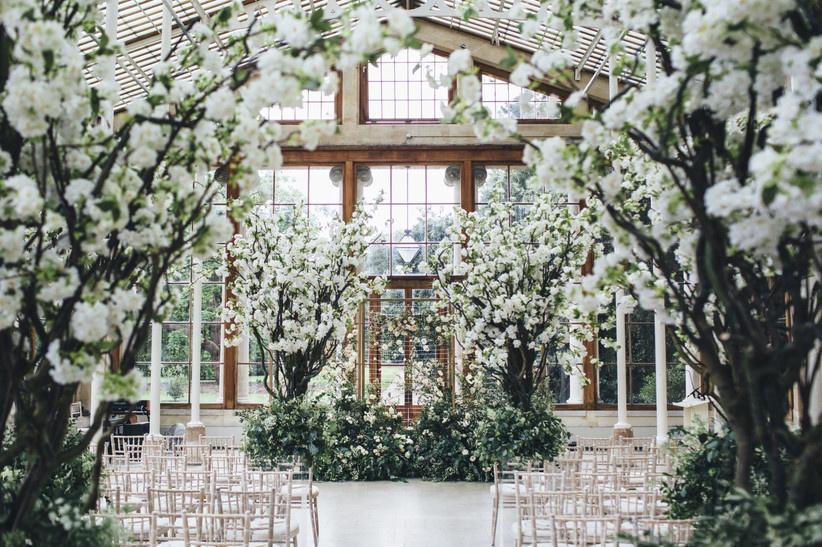 You can put together such a unique wedding look by filling an indoor wedding venue with natural décor - creating a secret garden feel, but inside.
24. Or Think Indoor Out
Having an outdoor wedding? Flip the narrative and use 'indoor' décor and furniture, such as chandeliers, formal tables and even sofas for the chill-out area.
25. Make Your Own Table Garland
Whether you use flowers or just greenery, make your own garland so you can put your own unique spin on the reception tables.
READ MORE: How to Make a Greenery Table Garland
26. Use Vintage Teacups as Candle Holders
Use pretty teacups as tea light holders and place on tables for lovely, soft lighting. You can easily source these from charity shops and let guests take them home as favours. The perfect addition to your vintage-themed wedding, if you ask us!
27. Order a Personalised Wedding Cake Topper
You can order cake toppers on Etsy designed to look like the two of you - you just have to send in photos and wedding outfit descriptions.
28. Order a Cake Topper with Your Names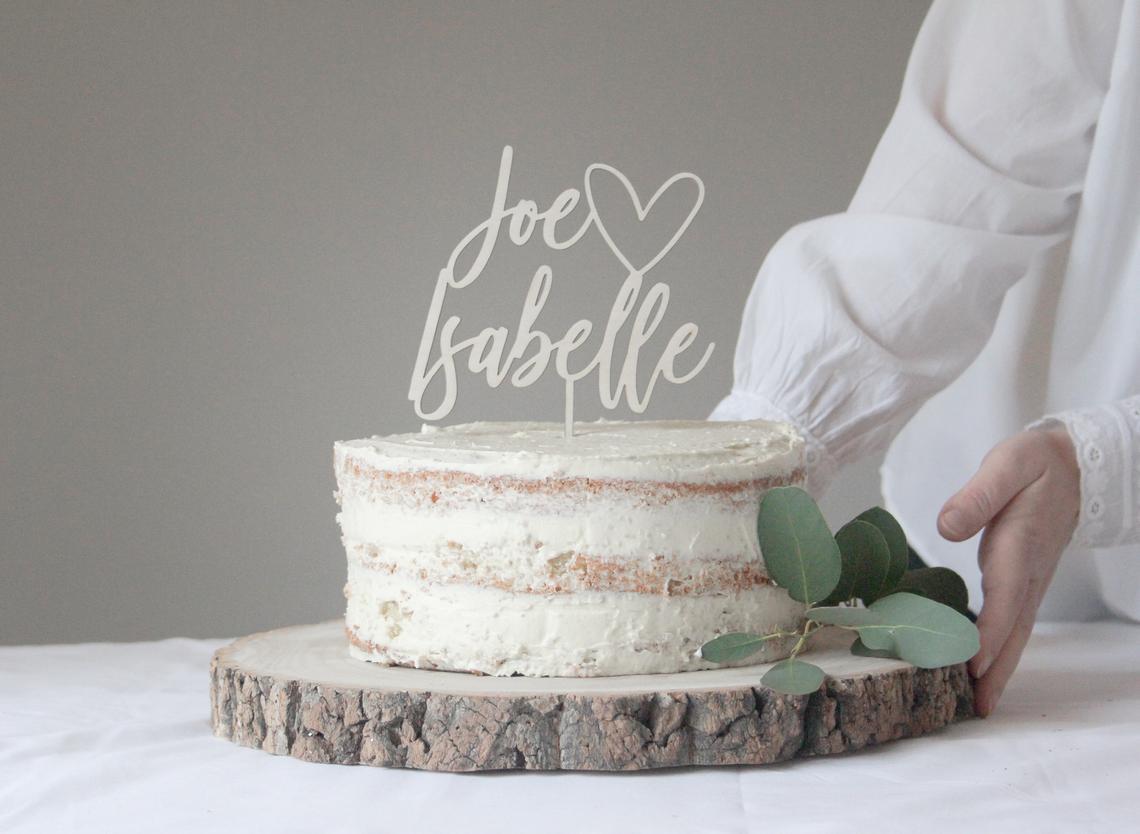 If you don't have the desire to see yourself immortalised in miniature atop a sponge, you can always keep it simple and opt for a personalised cake topper with your names.
READ MORE: Wedding Cake Toppers: 27 Unique Ideas for Every Couple
29. Create a Unique Playlist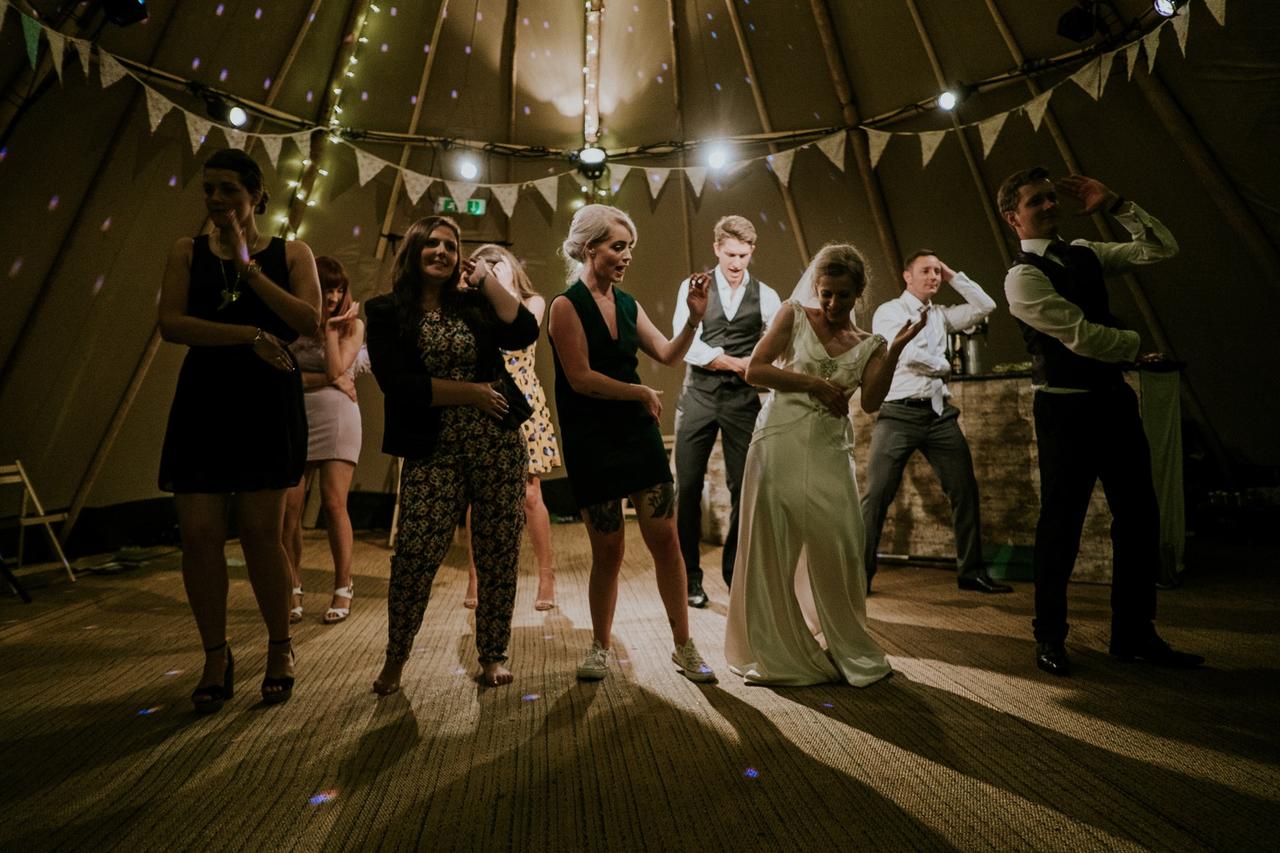 Ask guests to send in song requests with their RSVPs and ask your DJ to include these in the reception playlist.
30. Don't Forget the Chair Backs
Whether your wedding is indoors or outdoors, decorating your chairs is an easy (if time-consuming at larger celebrations!) way to make your look unique. Ribbons are a chic option, but look at other chair decoration ideas too, such as hessian wraps and foliage.
31. Make Your Bouquet Unique
If you're having your bouquet professionally made, talk to your florist about which blooms you can add to make it personal. Perhaps your mum or grandma can remember which varieties they had in their wedding bouquets; or you could pick flowers that reflect your family heritage, such as a national flower.
READ MORE: 30+ of the Best Bridal Bouquet Ideas
32. Include a Family Wedding Dress
You may not want to wear your mum or grandma's wedding dress, but see if they'll let you have a scrap of fabric from it, then ask your seamstress if this can be added to your own gown as an embroidered patch on the inside.
33. Use a Wedding Bouquet Charm
Include a photo charm in your wedding bouquet - this is a subtle yet sentimental way to honour a deceased loved one.
34. Put Together a Unique Menu
Make your wedding menu special by ensuring it's all about you. This could be as simple as serving your favourite dishes, but you could also make it meaningful by asking your caterer for elevated versions of your childhood favourites, for examples, or see if they can create food you loved on holiday together, or the cuisine of the country where you'll have your honeymoon. For extra personalisation, put menus on the tables with an explanation of why you chose each dish.
READ MORE: Our Complete Guide to Wedding Catering
35. Make Your Own Bridal Garter
Make your own garter with off-cuts of fabric from your dress.
If you hadn't considered following this tradition before, here's everything you need to know.
36. Wear a Personalised Veil
Want to make your wedding veil unique? Choose a personalised design, with your initials, names or a quote you both love.
37. Craft a DIY Flower Crown
If your bridal look is all about laidback natural beauty, a flower crown could be the perfect finishing touch. Make your own to ensure your accessory is unique
38. Hire an On-the-Day Illustrator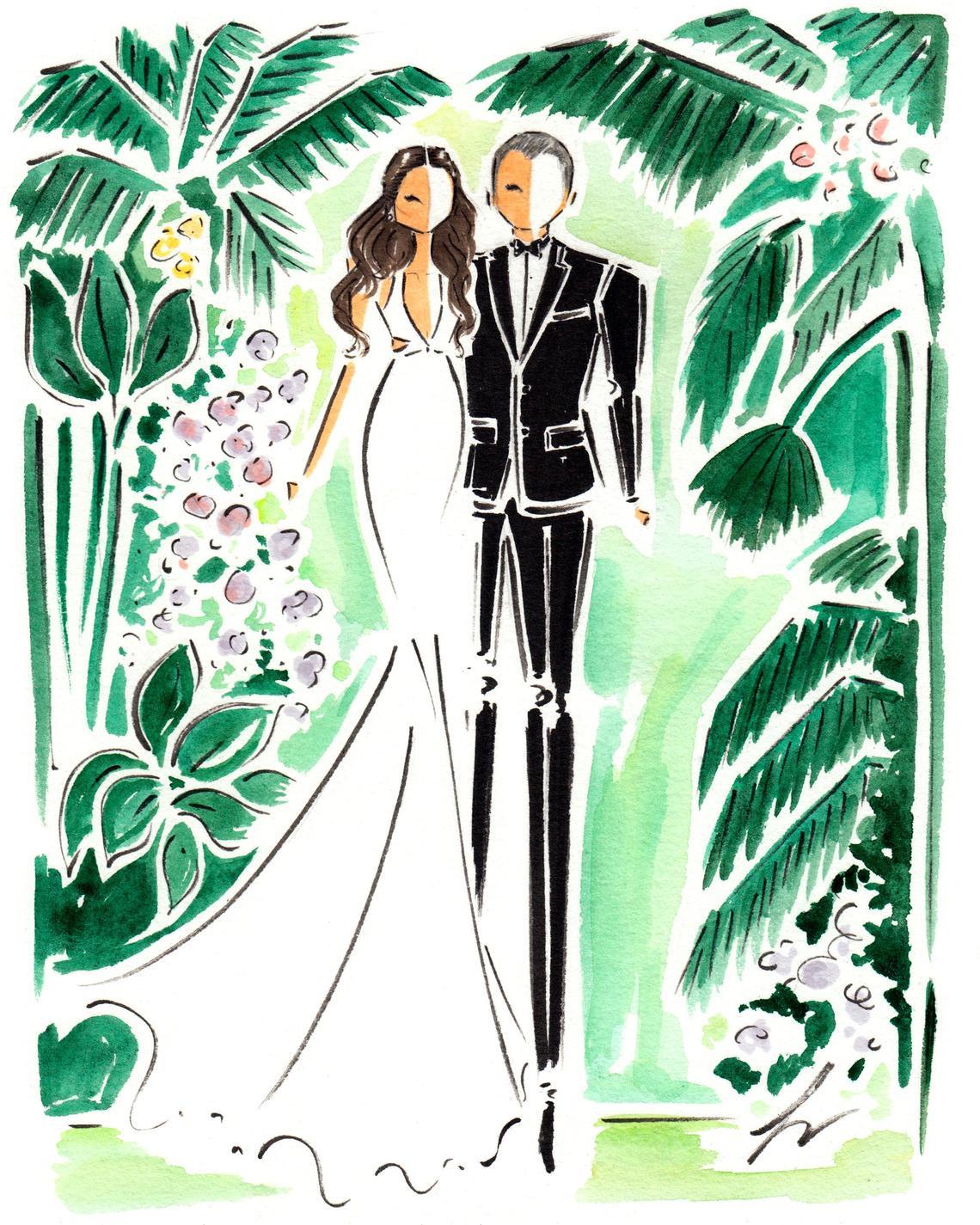 An on-the-day illustrator will provide elegant pictures of your guests that they can have as keepsakes - don't forget to have your own picture done!
39. Write Personalised Thank You Notes
Write personalised notes to each of your guests detailing your favourite memory with them. So cute and totally worth the effort!
READ MORE: A Guide to Writing Thank You Cards
40. Make Your Own Edible Wedding Favours
Homemade edible wedding favours are both thoughtful and inexpensive to make. Check out our round-up of the best DIY wedding favours if you're after inspiration, but we love the ideas of baking your own macaroons or making your own lemon curd and jam. Most of our ideas use things you'll already have in the cupboard!
41. Write Your Own Wedding Vows
Personalise your wedding ceremony by writing your own wedding vows. If it isn't possible to deliver personal vows at your style of ceremony, look into having a separate blessing afterwards that you can customise.
42. Make Some Shots
Do you have a favourite spirit? Use this to make wedding favours with personalised labels. To make them even more unique to you, you could look at infusing the alcohol with fruits or botanicals.
43. Have a Bespoke Wedding Cake
Wedding cakes have come on leaps and bounds from the traditional iced fruit variety. Professional bakers are capable of some awe-inspiring designs, so if you have the budget, have a wedding bake created that's totally unique to you. Prefer to save your money for a different part of the wedding? No problem - order a plain cake and make it your own.
READ MORE: 30 Ways to Decorate a Plain Wedding Cake
44. Rethink Your Catering
Be brave and don't cater for your wedding at all. Instead of gifts, ask your family and friends to bring a dish of food each then display them in a lovely way on a buffet table. Be aware, this really only works at small weddings.
45. Think Beyond Alcohol
There's no reason alcohol has to be the main type of drink at your wedding if that doesn't suit your style. Serve what you love, whether that's tea, coffee or flavoured seltzers!
46. Put Board Games on Tables
Love playing board games? Put your favourites on the tables - they make great, post-dinner activities! You could even name the tables after the game which will be played, and guests can rotate throughout the evening.
You could also draw kids games like hopscotch on the patio at your wedding venue as great entertainment.
47. Make Your Own Photo Booth
Photo booths have become a wedding staple; make yours unique by going DIY with the backdrop.
READ MORE: 17 Wedding Photo Booth Props Your Guests Will Love
48. Make a List
Write down all the wedding elements you feel you should have. These can be anything from traditions to trends, as well as each part of the day from ceremony to last dance. Now sit down with your partner and talk about which of those elements you actually want to have. Start crossing off anything that doesn't appeal to you. Don't like dancing? Don't have that as part of your evening reception - spend the time chatting with your loved ones instead. Not that bothered about a cake? Take that out of your budget. Once you take out 'should' from your planning, you can start creating a wedding that's unique to you, where you enjoy every moment.
49. Consider Live Music
Music can make a real difference to the atmosphere of the day, so think carefully about including some live performers - and not just in the evening. Budget allowing, it can be wonderfully mood-boosting to have live music during the ceremony, drinks reception and/or wedding breakfast. Just make sure you choose a genre that's not too obtrusive, so guests can still have conversations - there's a reason string quartets are a wedding classic! However, there are so many other types of performer you can hire to suit your style, whether Spanish flamenco or 1920s jazz.
50. Don't Forget Your Mini Guests
Having children at your wedding? There are so many fun ways to keep them entertained, from garden games to going all-out with a professional creche. It's also a good idea to have some games or activities at their place settings to keep them amused during the wedding breakfast, including personalised colouring books and craft mats.
READ MORE: How to Keep Kids Entertained at a Wedding
51. Personalise Your Napkins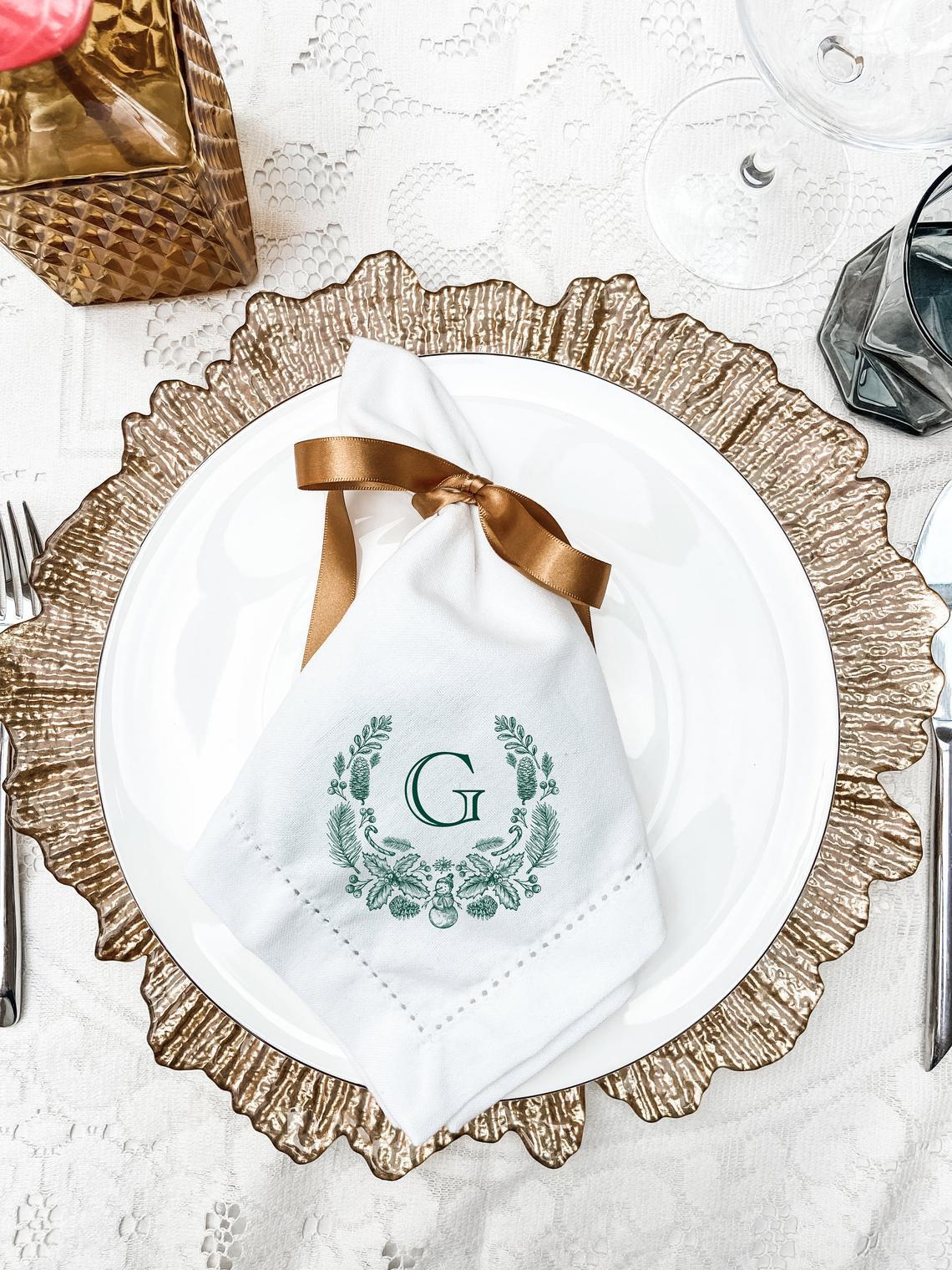 Having a small wedding? One of the many advantages is that you can really go to town on the details to make your guests feel special. One of our favourite finishing touches is to have personalised napkins on the tables, which can do double-duty as favours.
52. Get Creative with Your Shoes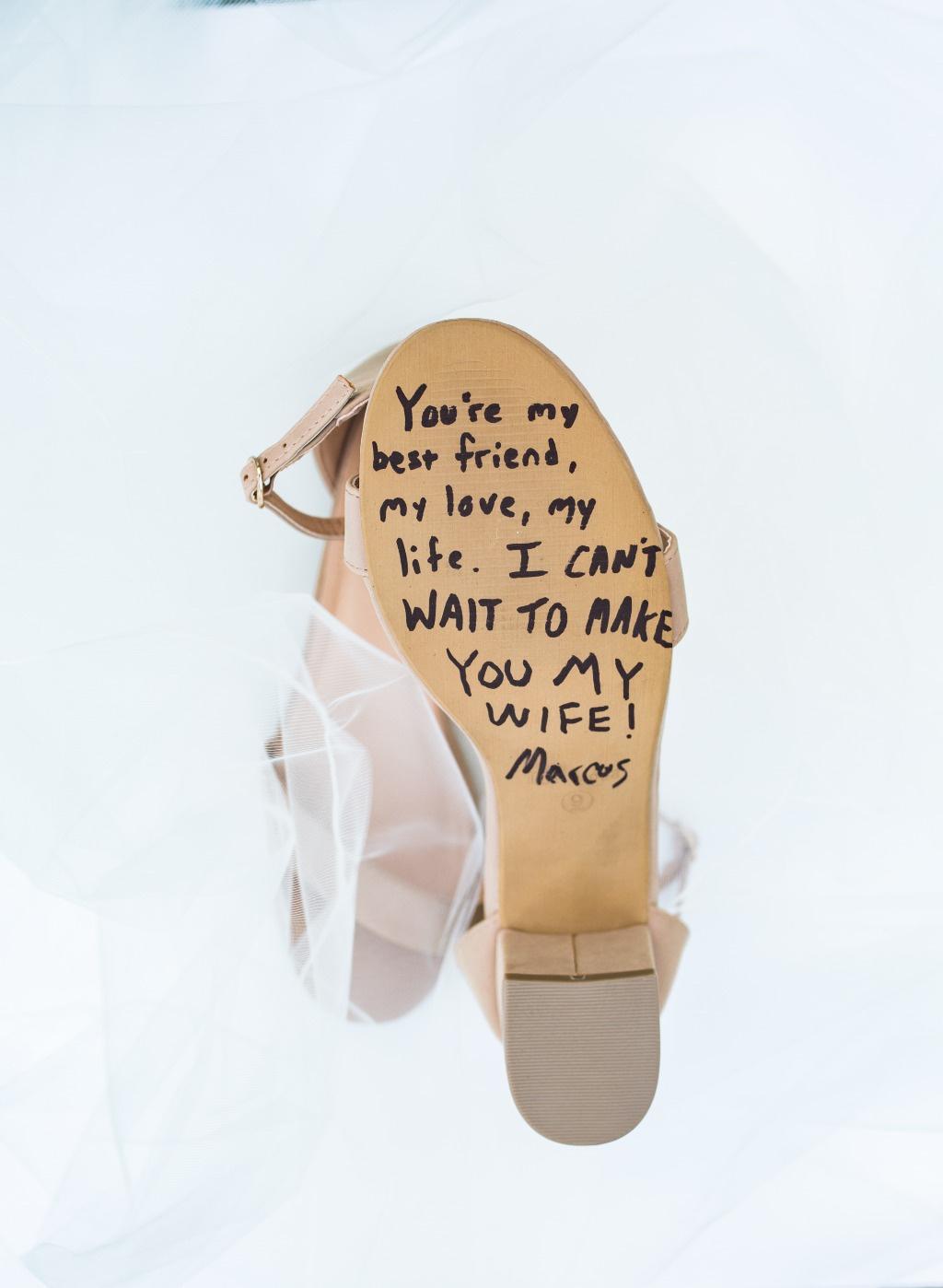 Write a message on the sole of each other's shoes, to be read on the wedding morning.
53. Have a Separate Blessing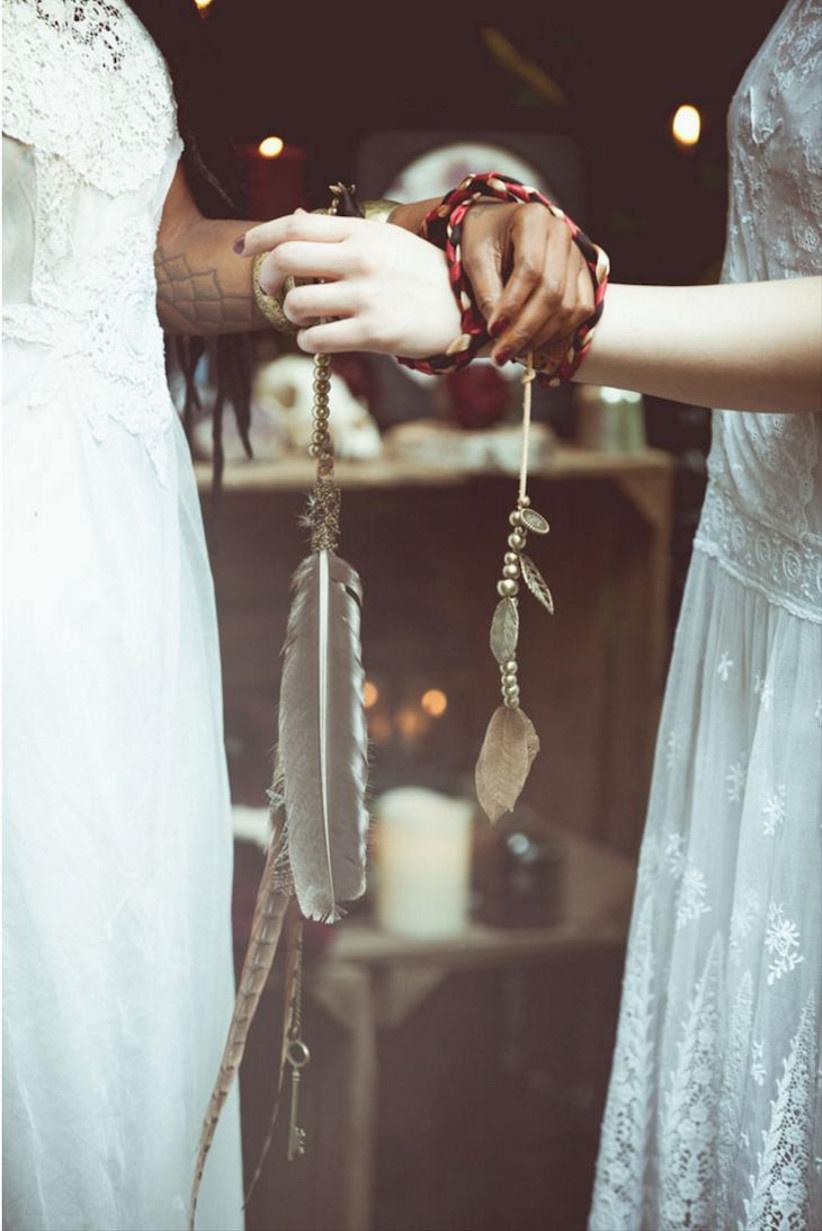 Most types of wedding ceremony will have limitations on how much you can customise, so it could be worth organising a second ceremony or blessing straight afterwards if you want something unique and personal. Handfasting, for example, is becoming more common - this involves tying the couple's wrists to symbolise their union - as are humanist ceremonies that you can make your own.
54. Choose Wedding Readings Carefully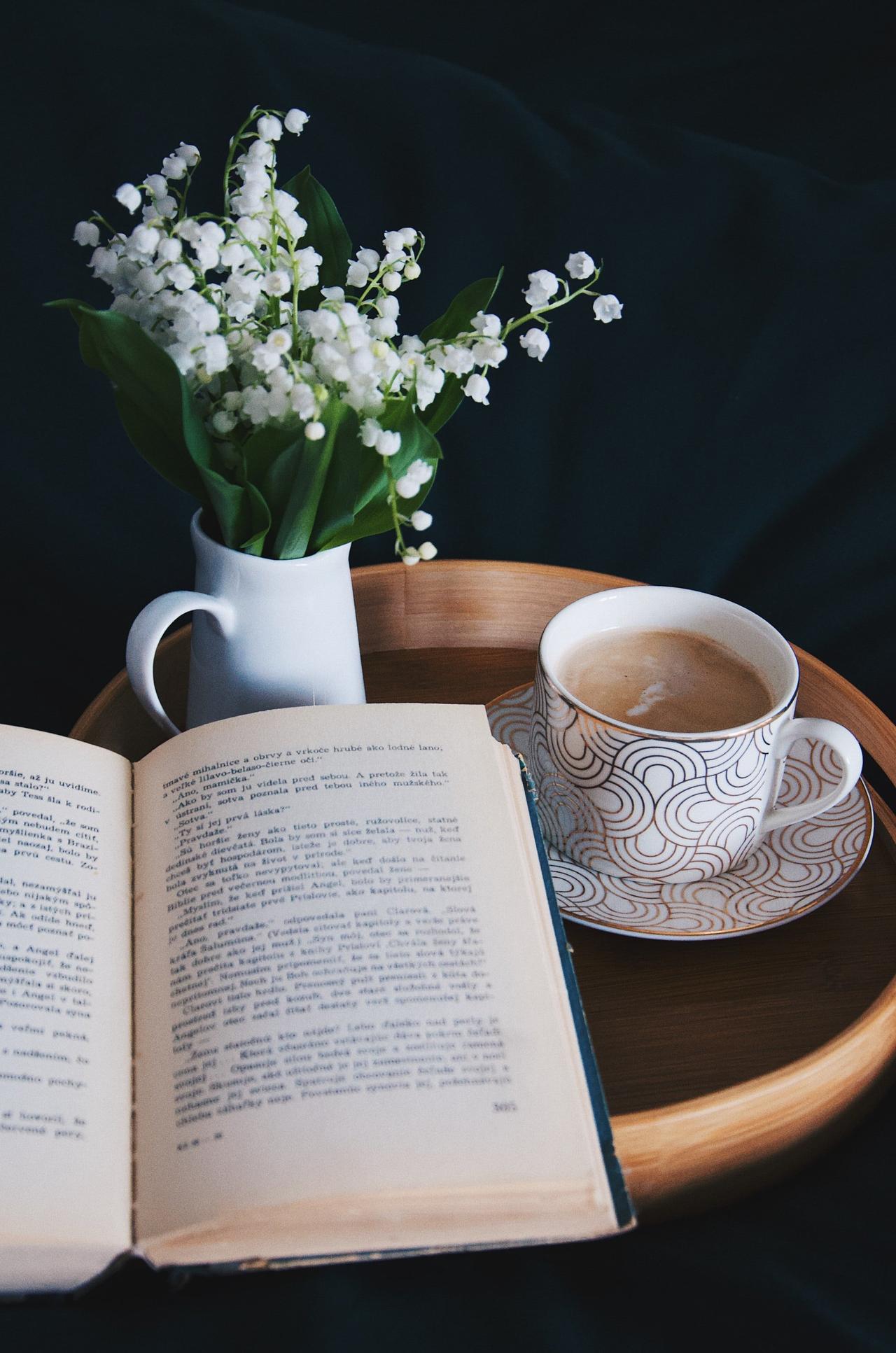 There are some wedding readings that come up time and again (Captain Corelli's Mandolin, we're looking at you). While there's nothing wrong with choosing something popular, to make your ceremony unique, try to find some suitable words your guests won't have heard before. Cast your mind back to favourite books or poems from childhood, or think about any books you've read recently that really resonated with you. Songs, films and TV programmes can also be sources of inspiration!
READ MORE: 10 Alternative Wedding Readings You Probably Haven't Heard Before
55. Consider Confetti Alternatives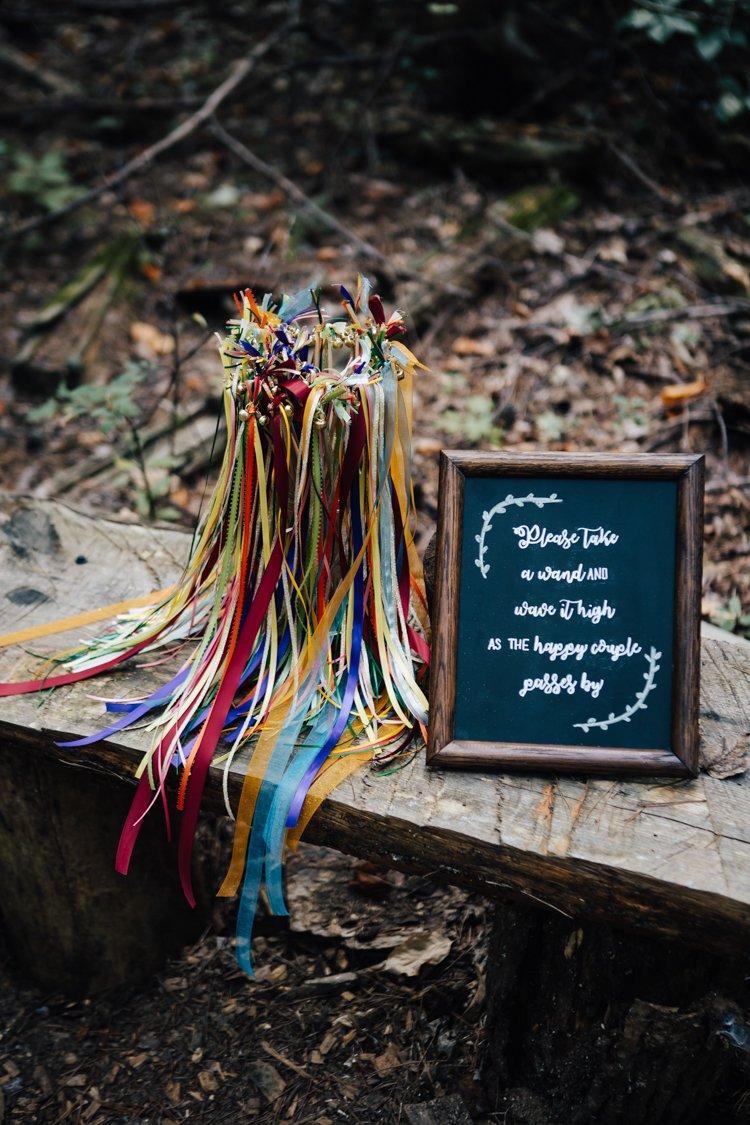 Not every couple likes confetti (trust us, it really does get everywhere); your venue may not allow it. But you can still make a big ceremony exit using other props your guests can wave, such as ribbon wands, bells and even sparklers.
56. Think About Groom Personalisation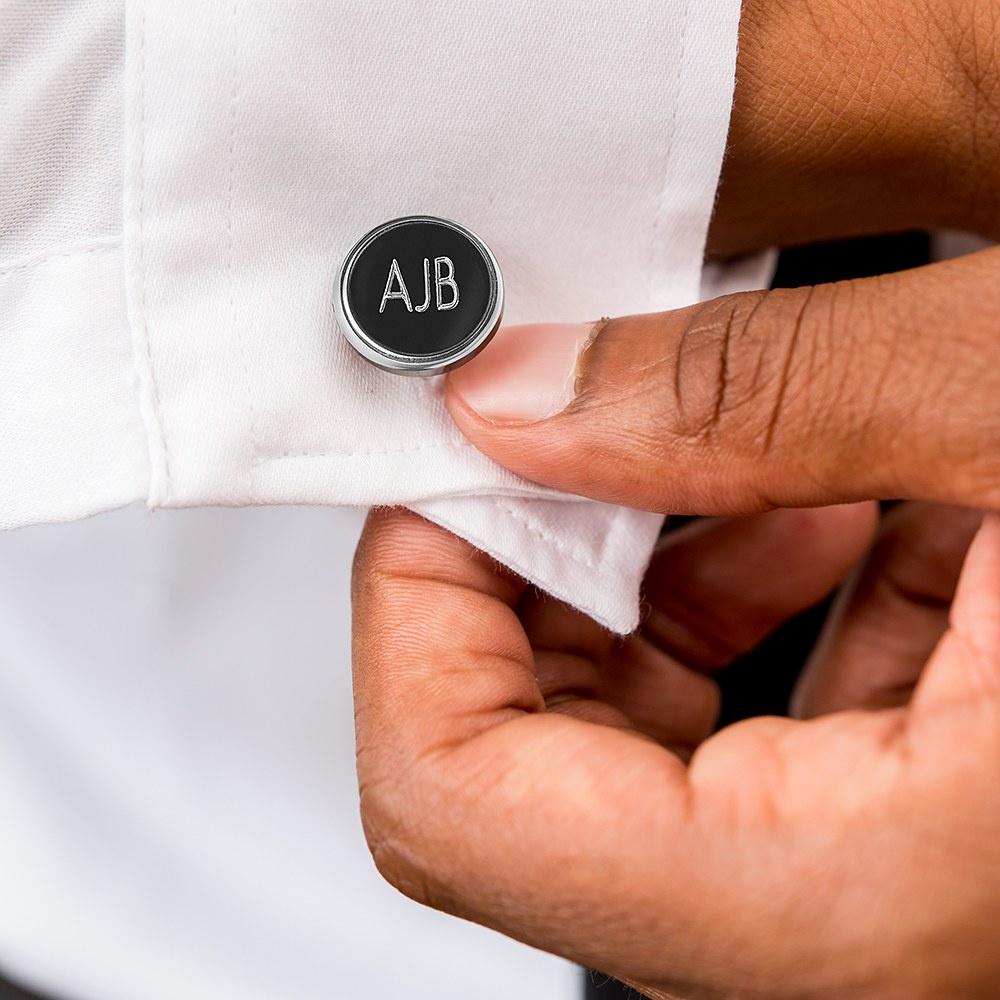 There are some very stylish ways to make grooms' outfits unique. You can have the wedding date and/or your names embroidered onto suit linings, or onto the back of a waistcoat or tie. You could also wear personalised cufflinks as a chic finishing touch.
57. Have a Suit Made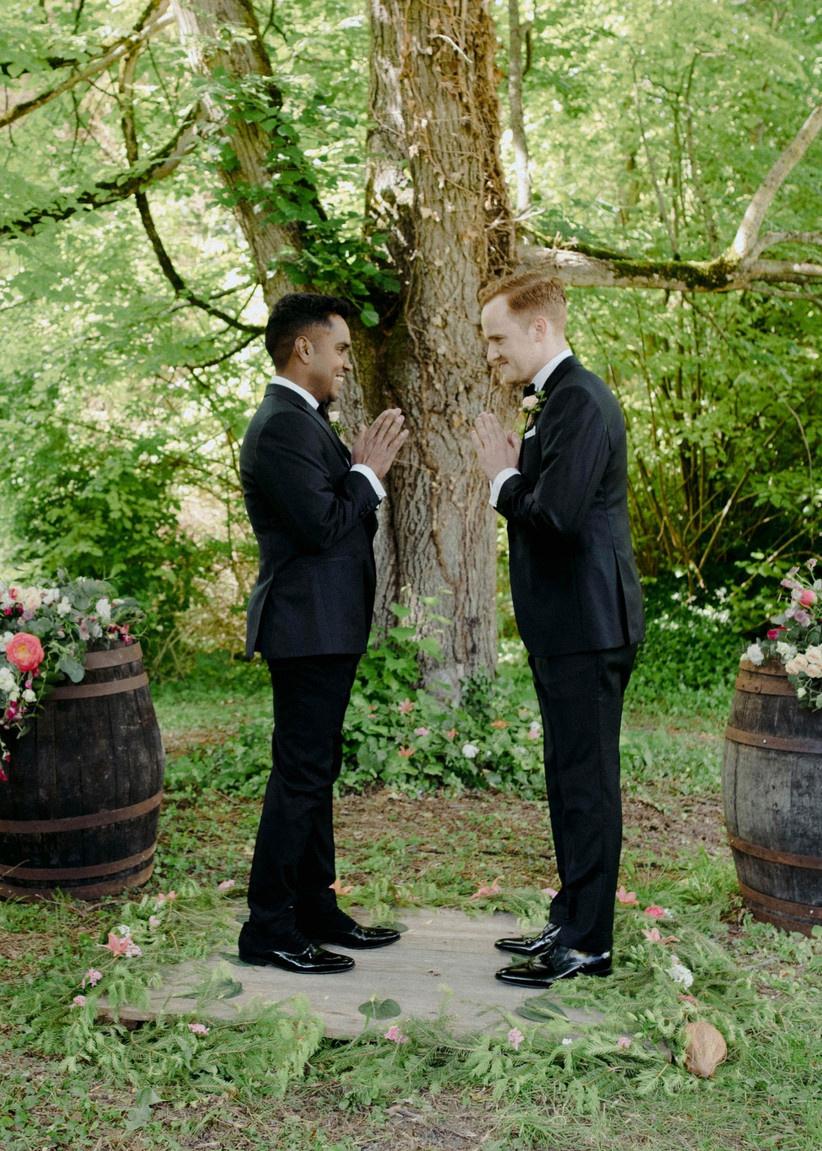 Of course, for a totally unique groom look, you could have a bespoke suit made to your exact specifications. If that's outside your budget, look into custom services, that allow you to choose certain elements such as the lining colour.
58. Get Creative with Your Evening Food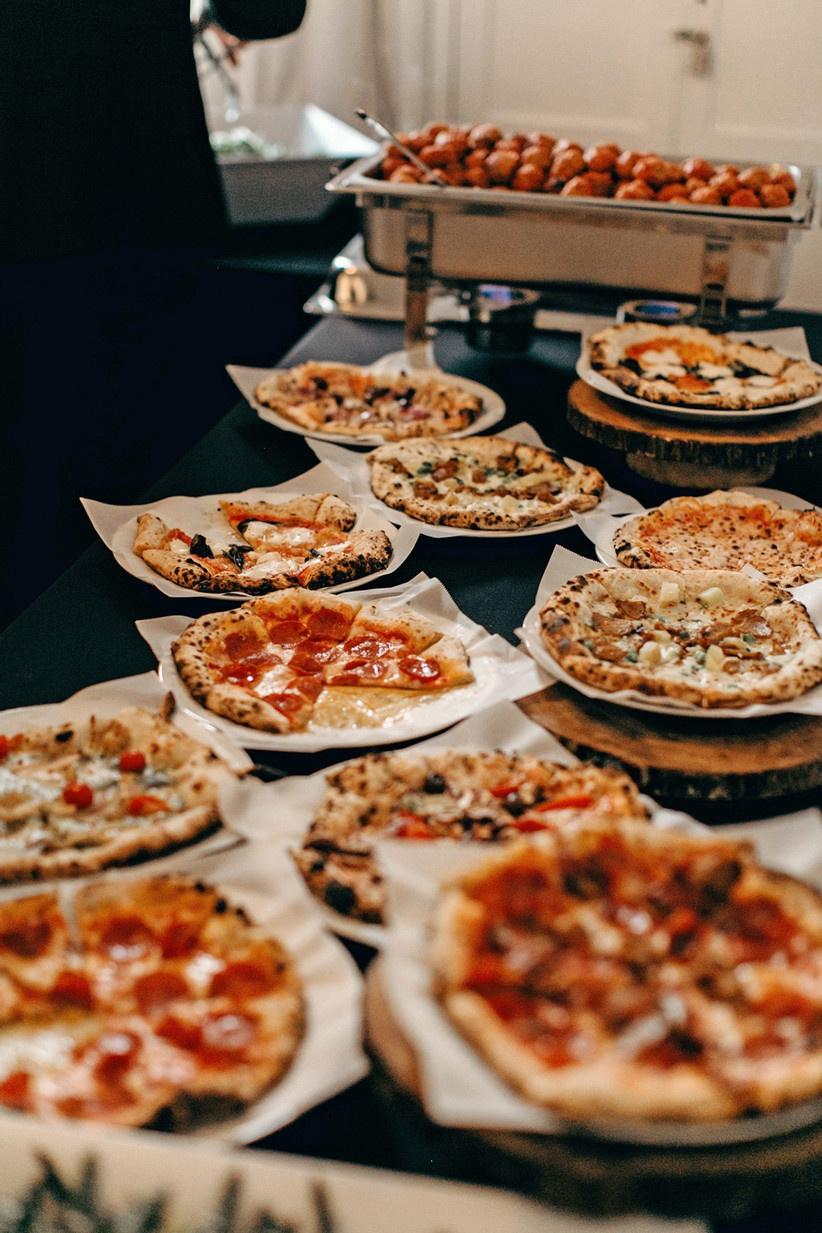 Your evening food is something you can really have fun with - after all, everyone will be in a party mood! Think food trucks, wood-fired pizza, make-your-own taco bars - any food that's easy to eat with your hands and packs a real punch.
READ MORE: Unusual Wedding Food Ideas Your Guests Will Love
59. Let Guests Customise Their Drinks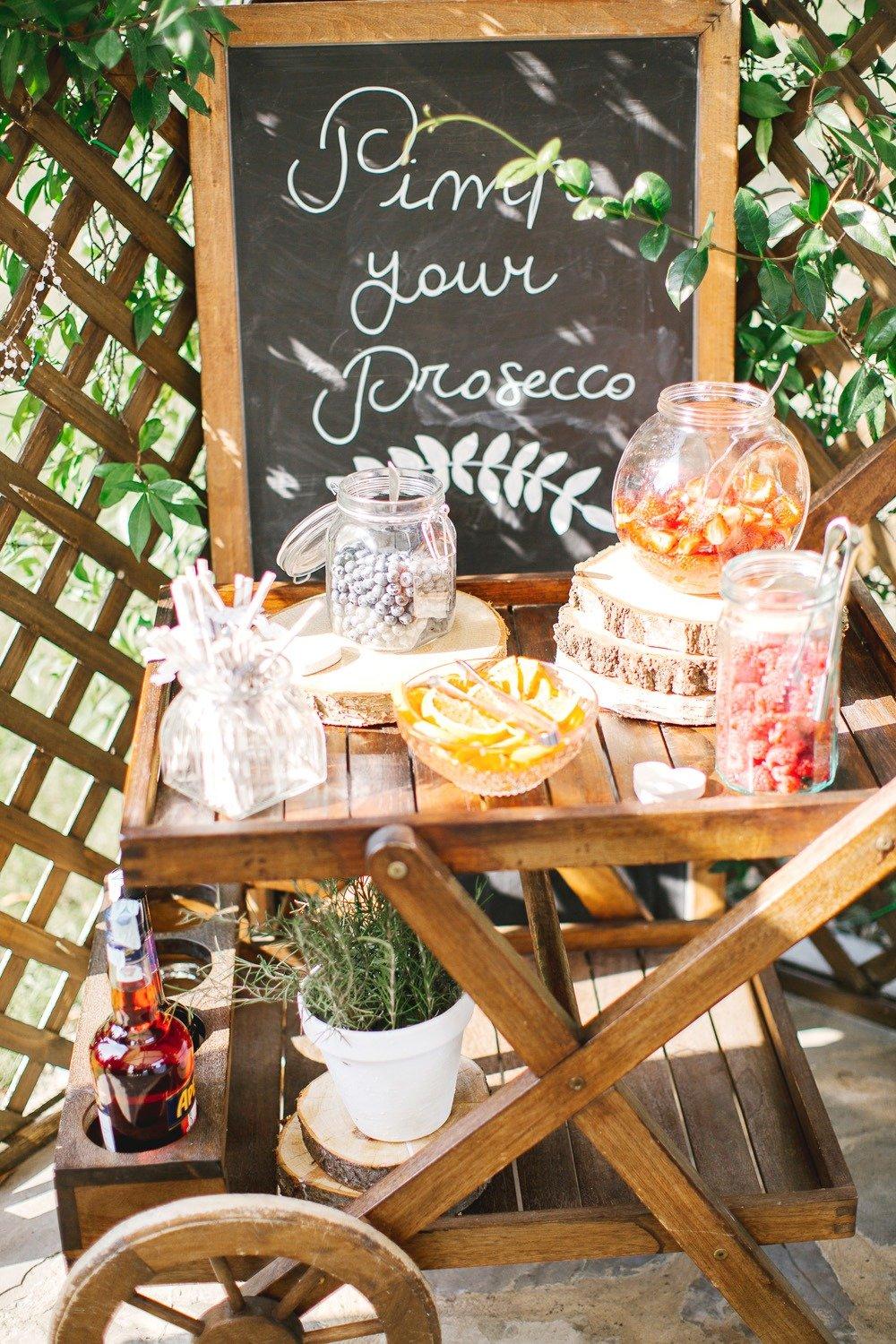 People love having the chance to customise their drinks. Pimp Your Prosecco bars are becoming a wedding staple, but you can apply the principle to different drinks too - a station with different cut fruits and tonics for G&Ts, for example.
60. Devise an Unusual Guest Book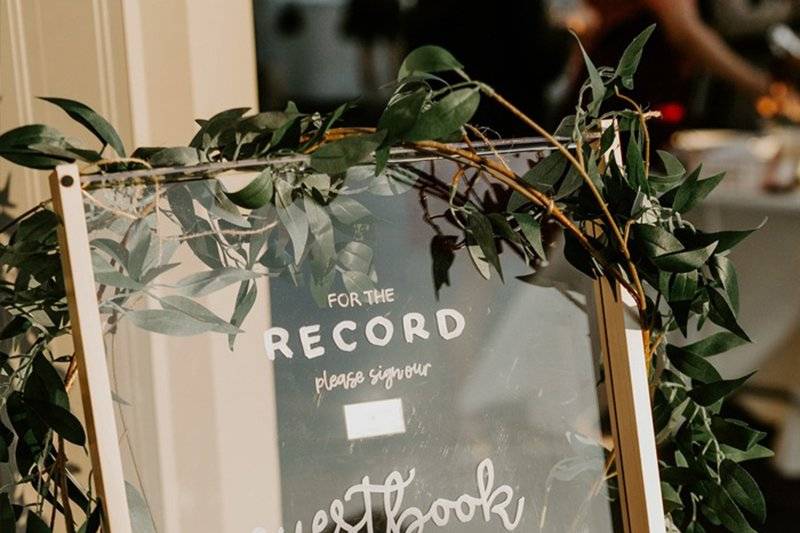 An alternative wedding guest book doesn't have to involve a major DIY project - just get guests to sign an object other than a guest book, ideally that reflects your interests as a couple.
61. Have a Speciality Bar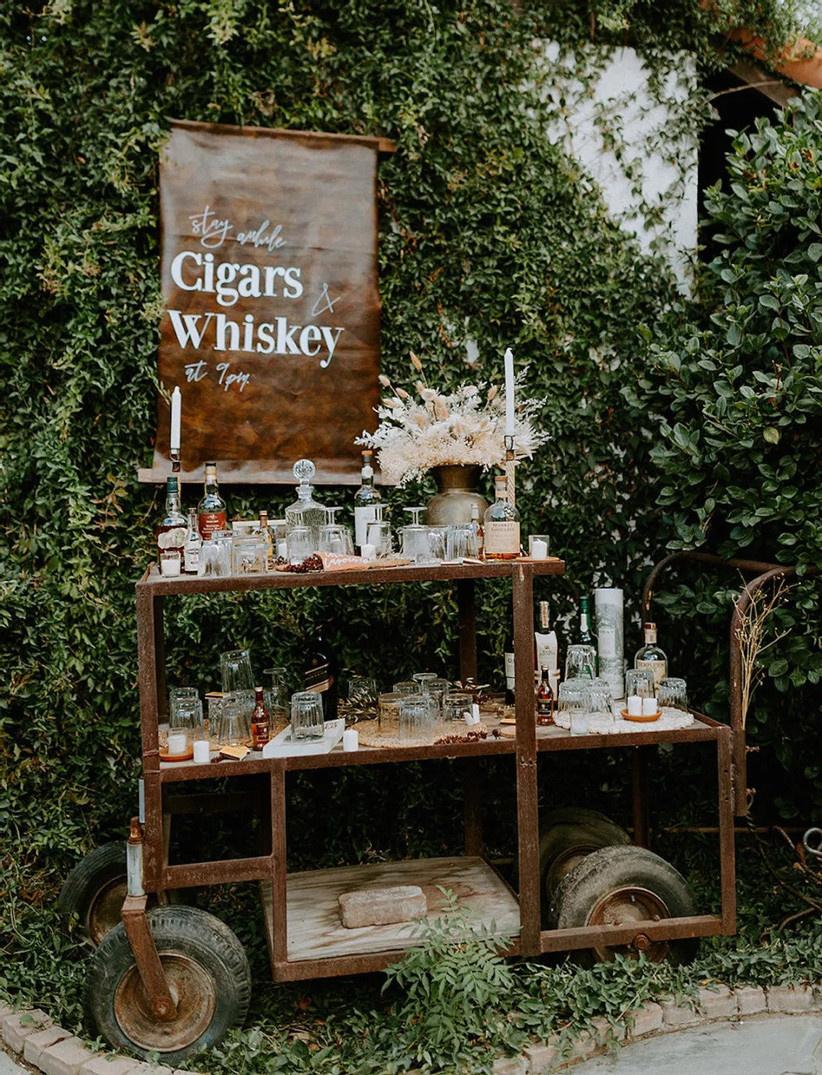 After the wedding breakfast, unveil a special bar serving a spirit or cocktail that works particularly well as a digestif, such as brandy, whisky or espresso martinis.
READ MORE: 25 Instagram-Worthy Wedding Bar Ideas Your Guests Will Love
62. Put on After Dark Entertainment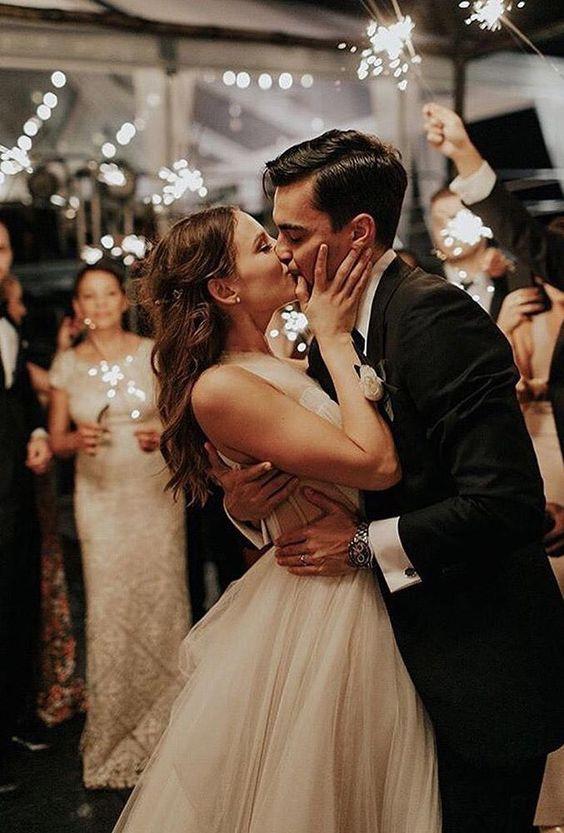 To elevate the mood for the evening celebration, consider entertainment that works best as night falls, such as fire jugglers, fire eaters, LED dancers or fireworks. As a budget-friendly alternative, you could always lay on some wedding sparklers.
63. Decorate Your Dance Floor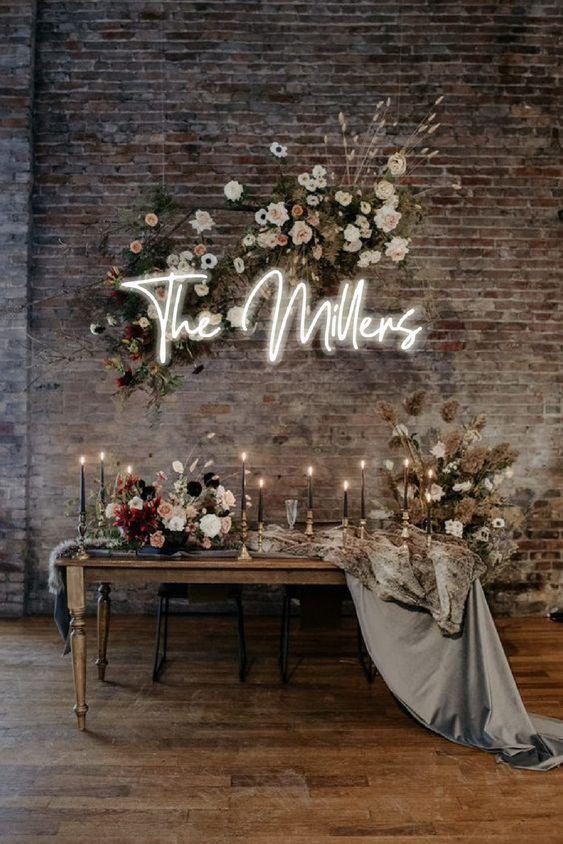 Dance floor décor is easy to overlook, but with a little imagination, you can create a unique space - think about overhead lighting, light projections and neon signs. To keep guests on the floor, you could also bring out some party-perfect props, such as LED light wands and inflatables.
64. Involve Your Dog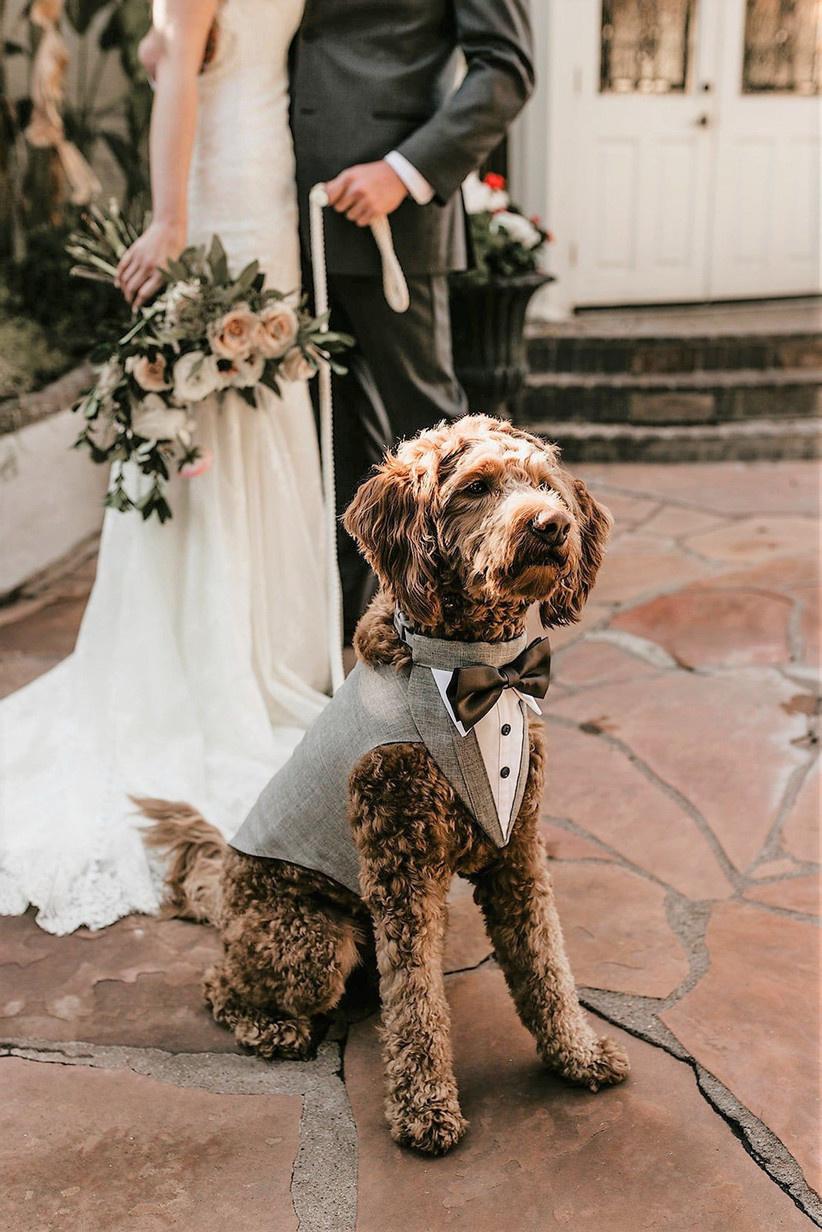 If your venue allows and your dog doesn't get spooked by a crowd, why not bring your furry friend along for at least part of the day? After all, they're part of the family, too!
65. Choose an Unusual Venue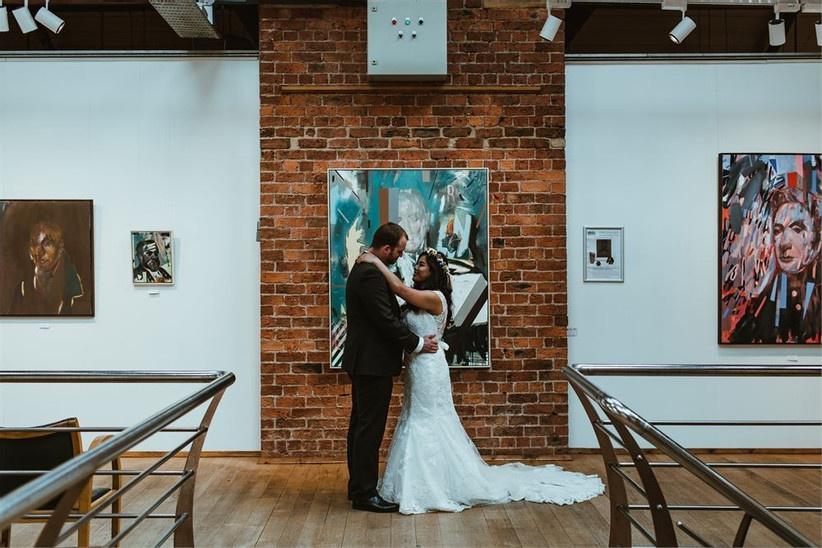 While we love a classic country house or rustic barn, there's no denying that it can be fun to give guests a wedding experience they won't have had before by choosing a unique venue. You'd be surprised at the spaces that host weddings, from vineyards and caves to theatres and cinemas.
READ MORE: 75 Unusual Wedding Venues: The Best Unique Venues Across the UK
66. Have Your Reception at Home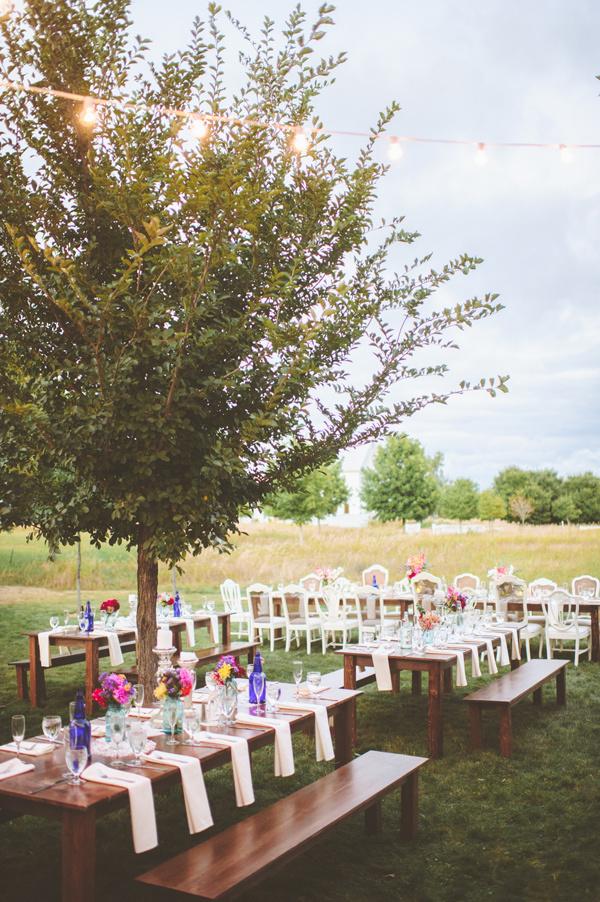 Of course, nothing could be more unique than having your reception in your very own home. Space allowing, you could host a laidback garden celebration, or turn it into a house party.
67. Ignore Bridal Tradition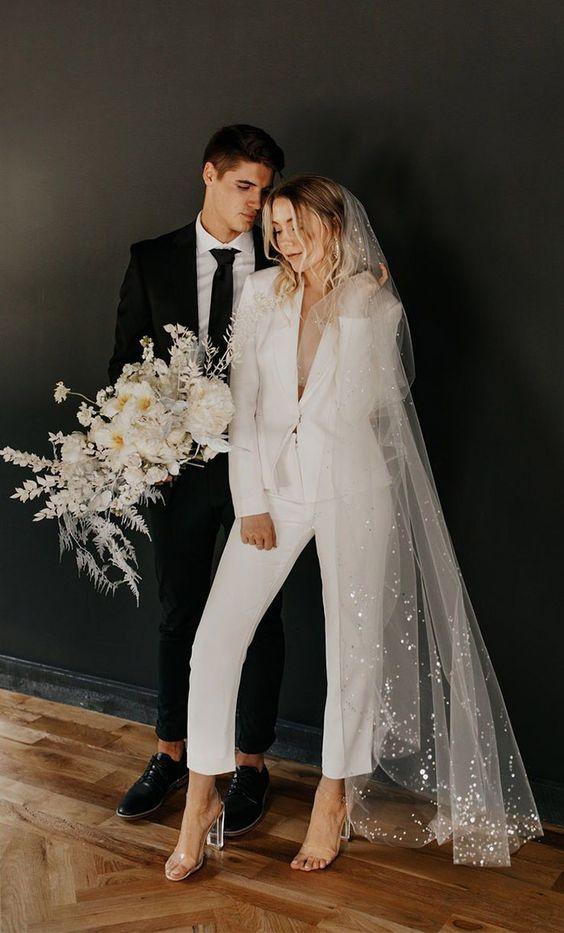 Tradition doesn't have to dictate the colour of a wedding dress. In Western tradition, brides are 'supposed' to wear white, for example, but we've seen plenty of gorgeous brides rocking every colour under the sun - and still looking bridal, if they want to. In fact, who says you even need to wear a dress? You can get some gorgeous bridal jumpsuits and wedding suits, after all.
68. Have a Wedding Theme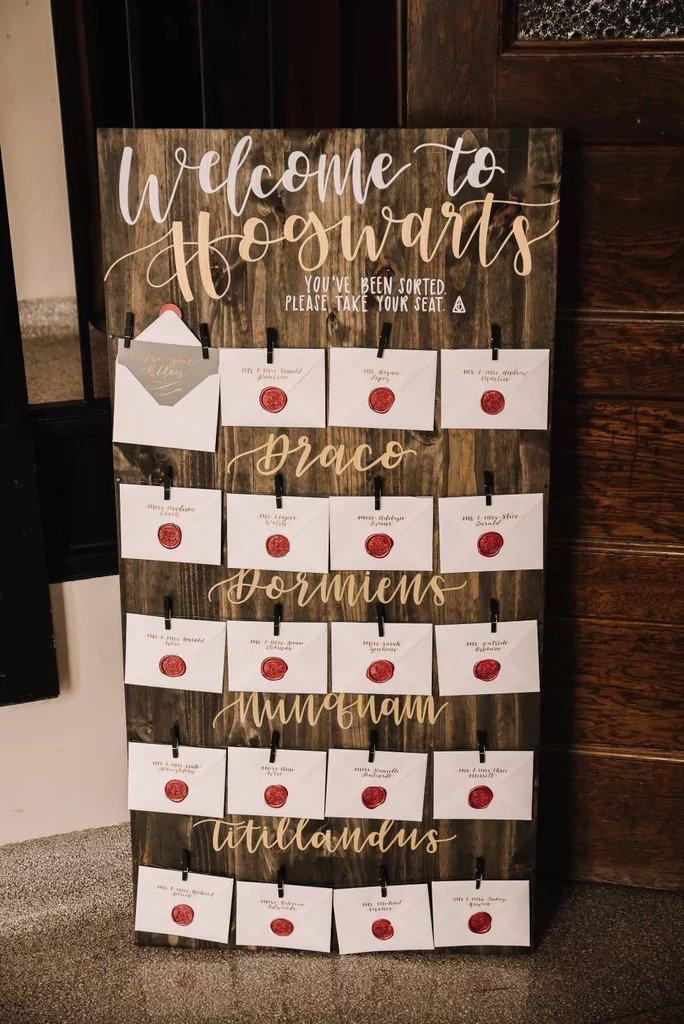 Wedding themes aren't for everyone, but if there's something that's a big part of your lives, do consider making it the basis for your wedding look, whether that's Harry Potter, Game of Thrones or tennis!
69. Go Bold with Your Colour Scheme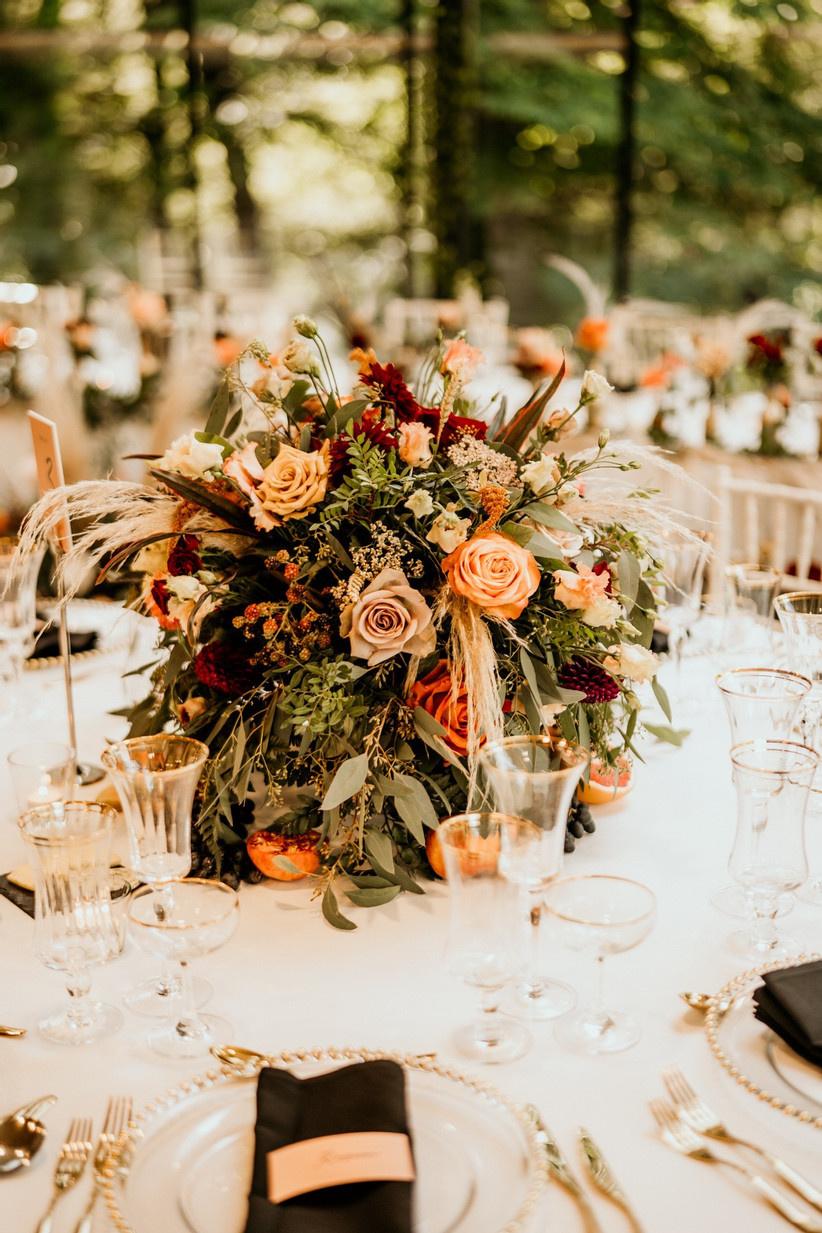 Pastels may be pretty, but when it comes to your wedding colour palette, you really don't need to stick with the classics. Don't be afraid to go bold, whether that's blazing autumnal hues or rainbow brights.
READ MORE: Wedding Colour Schemes: 15 Beautiful Palettes for Every Season
70. Have Fun with Your Glassware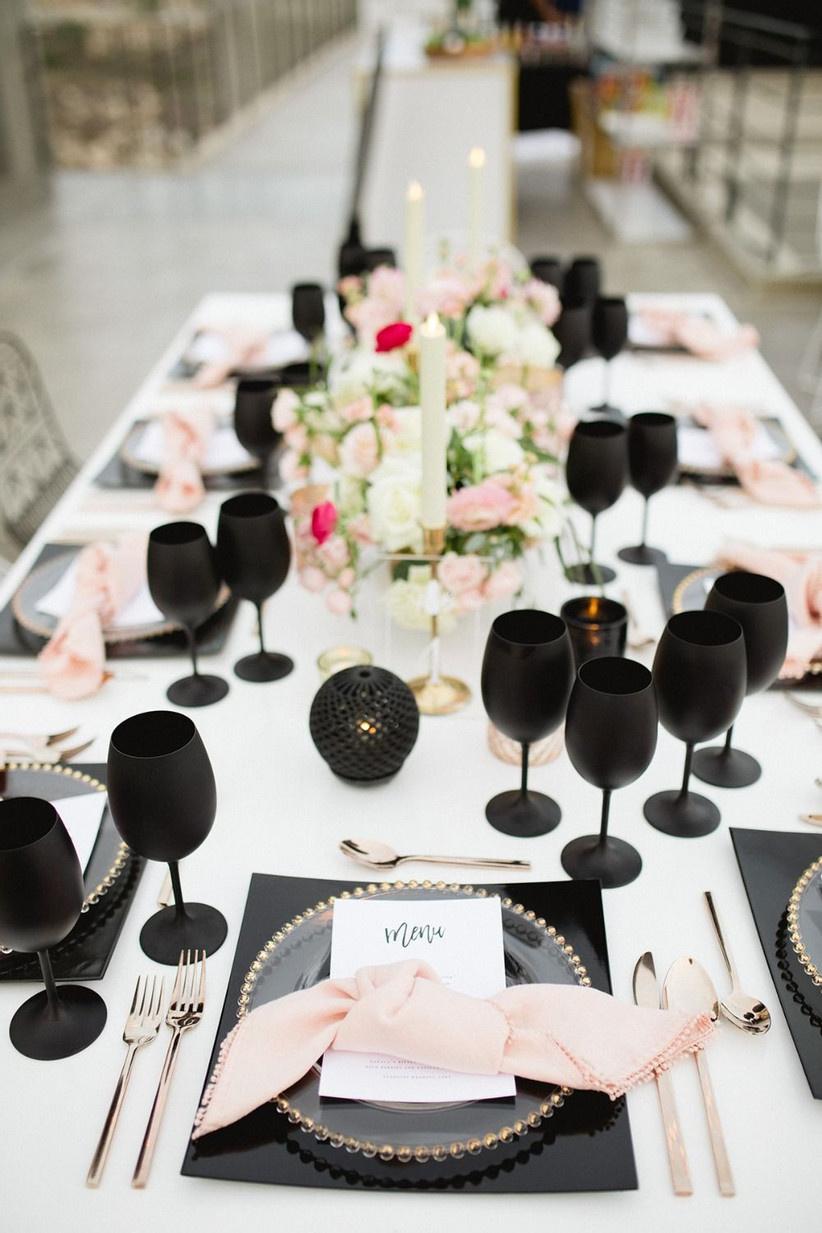 Many of the weddings we see feature clear or gold glassware on the tables. If you want to create a unique tablescape, try something different - you can get glasses in all different colours.
71. Rethink Your Drinks Reception Food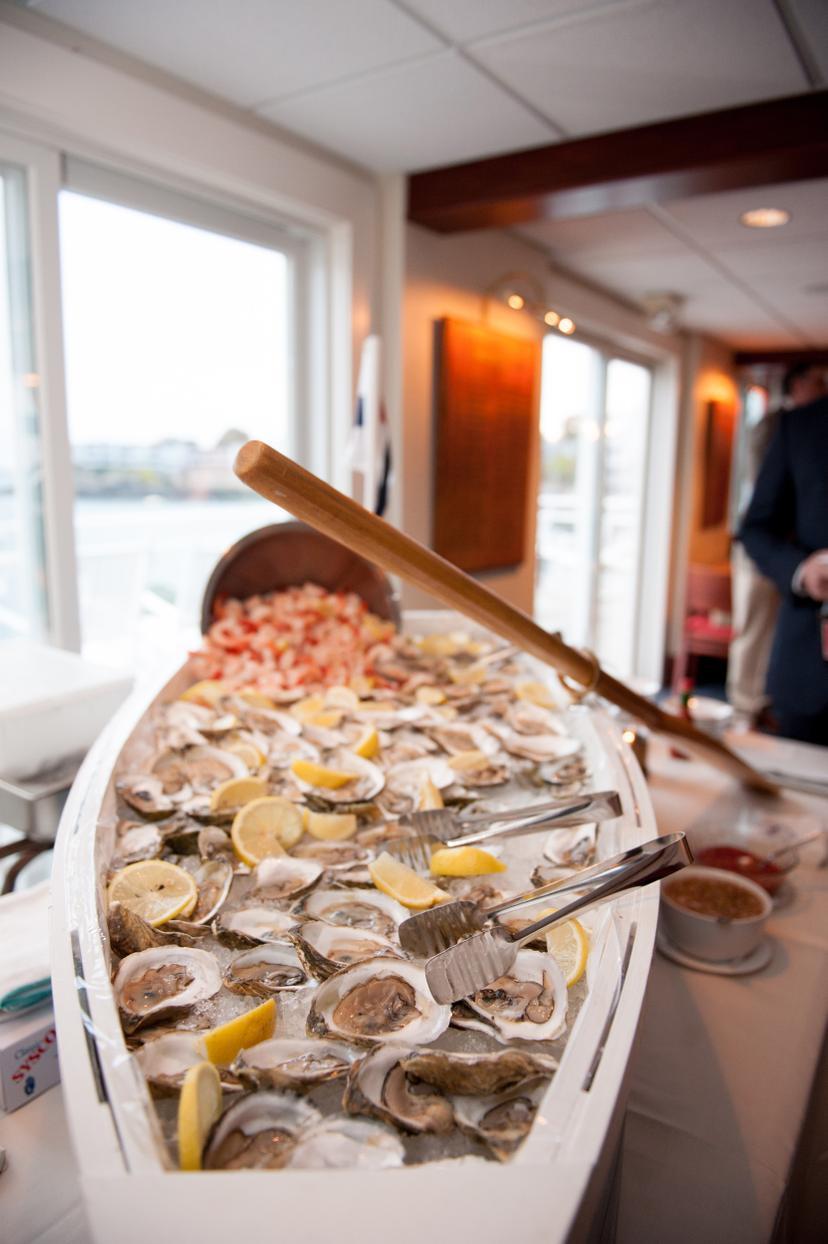 Serving food at your drinks reception? You don't have to choose canapés. Think about food you love and how your caterer can create light versions that are easy for guests to consume with a drink in one hand. An oyster bar is a lovely option if you're a couple who adores seafood, or you could have mini bowl food versions of your favourite dishes.
72. Get Great Guest Transport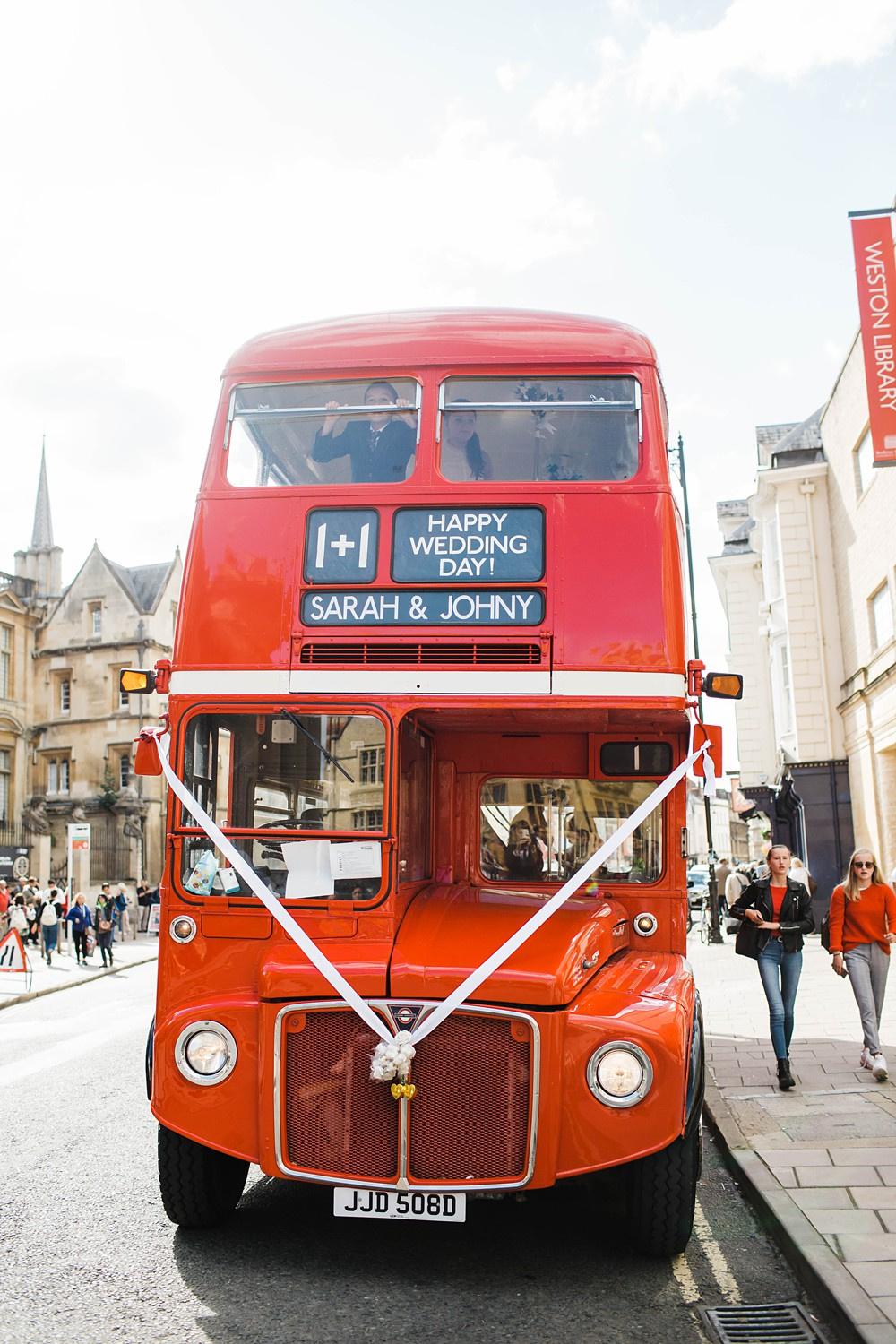 If you have to transport guests between your ceremony and reception venues, make sure you do so in style, by hiring a red bus, a fleet of cool camper vans or even a boat!
73. Play up Your Aisle Entrance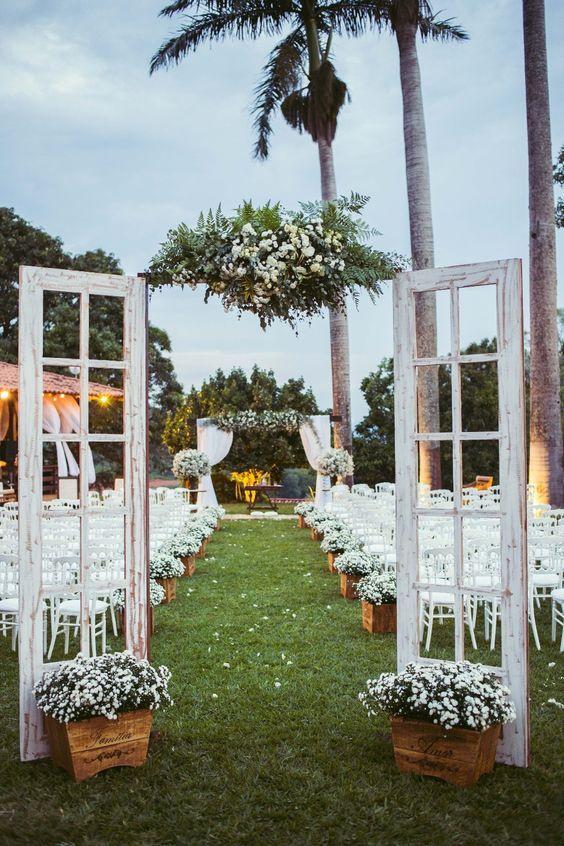 When it comes to wedding ceremony décor, most couples concentrate on the aisle itself. While that's important, we also suggest emphasising the entrance. It'll make both you and the guests feel special while taking to the aisle and it will look so good in pictures. One of our favourite ideas for an aisle entrance at an outdoor wedding is to have, well, an actual entrance - a door you open or a curtain you part. It's a bit of wedding theatre guests are unlikely to have seen before.
74. Decide Your Own Speech Order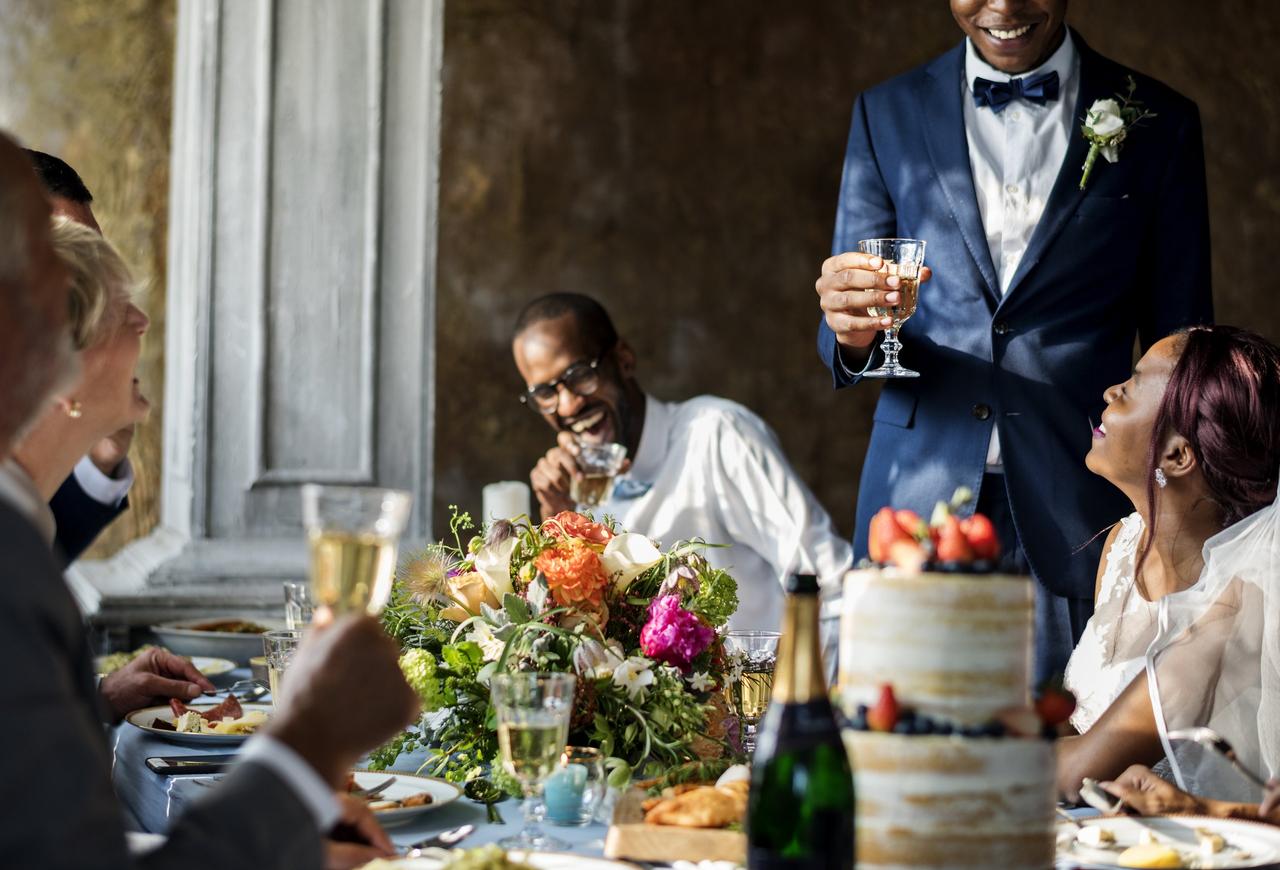 The traditional order of a British wedding has the speeches at the end - but that simply may not suit your unique wedding. Work out when you'd prefer to have them (if you even want speeches at all). Ideas include during the drinks reception, at the start of the wedding breakfast or after each course. Remember, having the speeches early means any nervous speakers can get them out of the way and enjoy their food!
READ MORE: Wedding Day Timeline: 5 Example Schedules to Help Plan the Order of Your Wedding Day
75. Switch Up Your Wedding Party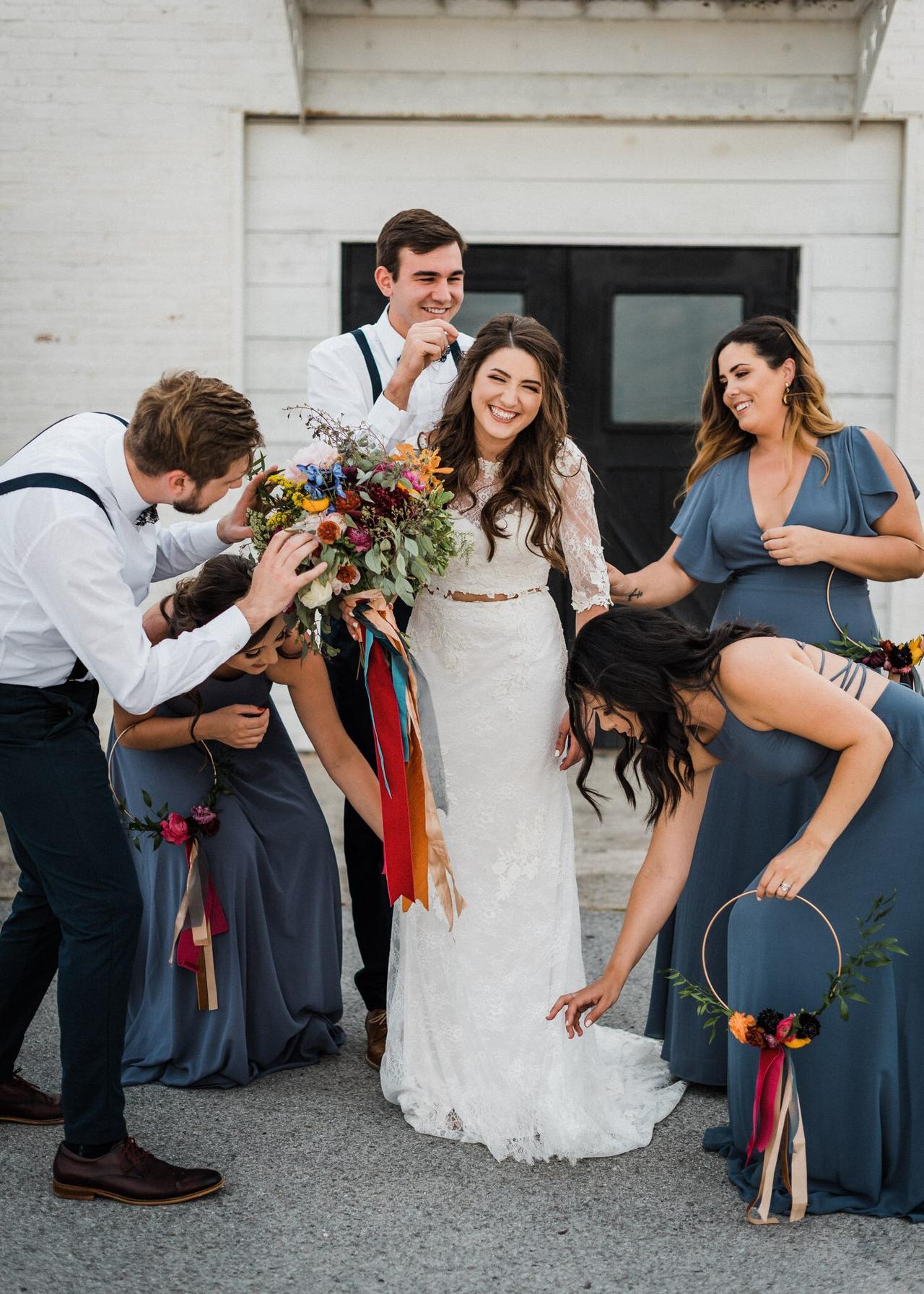 Who says a bride has to have bridesmaids or a groom has to have groomsmen? Include whoever you want in your entourages, whether bridesmaids, groomsmen, bridesmen or groomsmaids.
76. Have Fun with Your Order of Service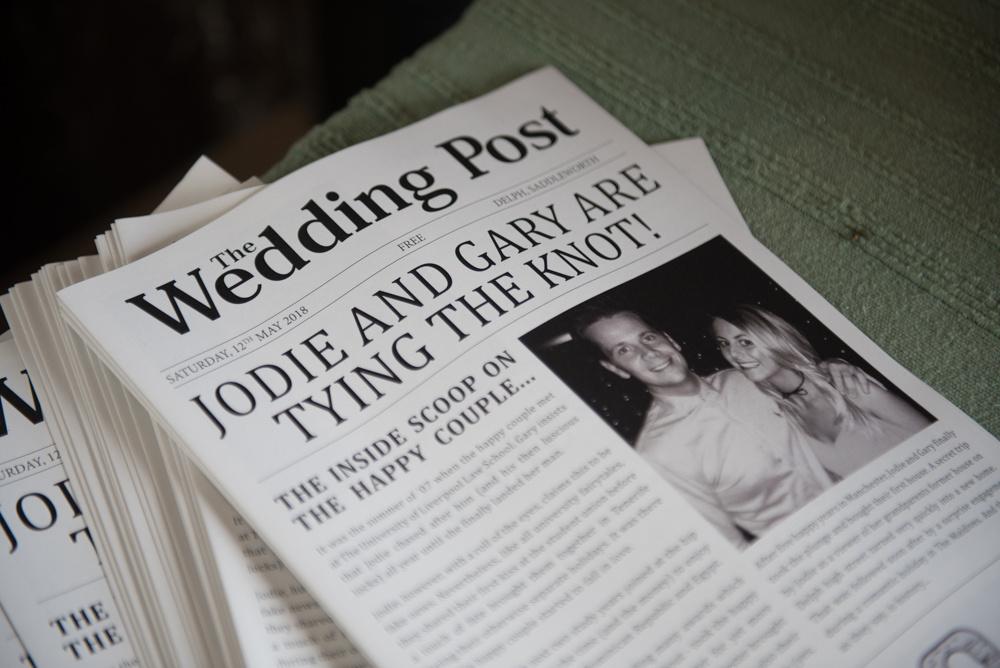 Rather than a traditional order of service, think outside the box. Ideas to consider include listing your wedding party (including perhaps one line about each person); having a newspaper-style booklet telling your love story; having it printed as a fan for a hot destination wedding.
77. Host a Pub Quiz
Create a quiz about your relationship and make each table at the wedding breakfast a team. Make sure to have prizes for the top three!
Once you've started planning your unique wedding, let guests know to keep the date free with these suitably unusual save the date ideas.