Wedding gift lists couples love
When it comes to choosing the perfect wedding gift list there is plenty of choice available, which can make finding the one that's right for you a little tricky! Hitched has taken the stress out of selecting a wedding gift list by rounding up the five best wedding gift lists, each of which offer exceptional service, a huge array of choice and guarantee that building your wedding gift list will be as simple and enjoyable as possible... Read more
Your guests will want to buy you a gift for your special day and opting for a wedding gift list is a great way to minimise the stress for both you and your wedding guests. Not only can you avoid those awkward moments of being asked what sort of gift you'd like, but it can give your guests peace of mind knowing that they're choosing a wedding gift you actually want and need.
You might be after items for your home, or want to ask guests for donations to your chosen charity? Maybe you want to ask guests for contributions to your honeymoon fund, experience days or cash contributions? Or, perhaps you want a bit of each! We're sure that you can find just what you're looking for to start creating your wedding gift list with our selection of the five best wedding gift list providers.
5 Tips For Choosing a Wedding Gift List
Get Advice from Married Couples
Before you choose your wedding gift list, speak to recently married couples and ask them how they went about creating their list. Talk to them about which services they looked at and what type of gifts they asked for. There's no one better to speak to than those who have been there and done it.
Don't Hold Back!
Not every item on your list has to be bought, so don't shy away from adding a good selection of gifts for your guests to choose from. Having a large wedding gift list gives your guests more choice and it also adds an element of surprise as to what you may receive!
Choose Wisely & Include Gifts for Both of You
Think carefully about the type of gifts you want and make sure you add gifts that both you and your partner can enjoy together. There are many different gift types you can ask for, so consider what you may need and want.
Leave Enough Time & Think about Your Requirements
We suggest creating your wedding gift list around 6 months before your wedding - this gives guests plenty of time to buy their chosen present. Be sure to think about your requirements too; if you're planning on moving before the wedding then factor that into the type of gifts you want to add to your list.
Enjoy the Process!
Most importantly, enjoy the process of creating your wedding gift list. Your guests will want to give you something that you'll like and enjoy. Selecting the gifts to start your new married life together is a lovely experience, so relax and enjoy it!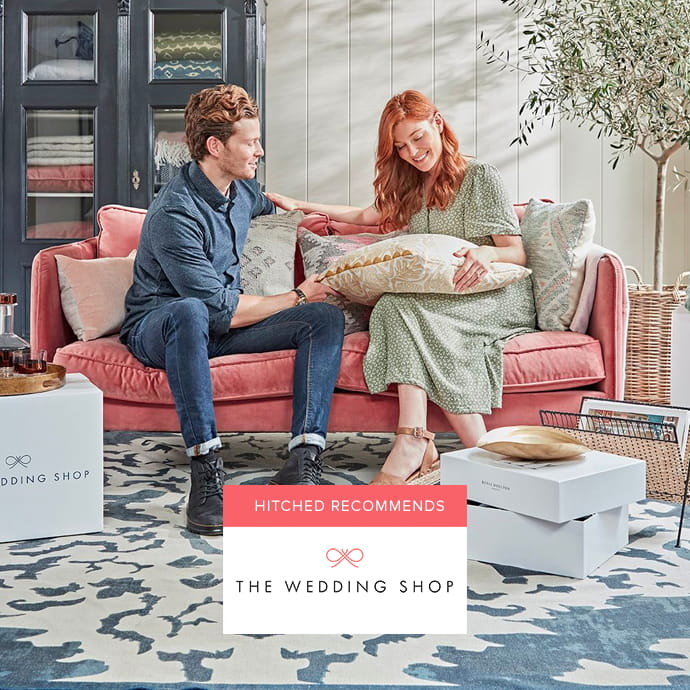 The Wedding Shop
Choose The Wedding Shop for unrivalled choice, flexibility and exceptional service.

The Wedding Shop has been delighting couples for three decades. They will help you at every stage of your gift list journey. You can build your list online or book an appointment at one of their inspiring showrooms.... Read more

Their in-house buyers travel throughout the year to curate a unique collection of products from hundreds of the world's leading brands. You can combine gifts you love with experiences, charity and honeymoon contributions.


Build your dream gift list, completely unique to you. You'll receive a full financial guarantee, free UK delivery and a 10% lifetime discount*. It's the gift list that keeps on giving.
*Offer excludes certain brands, subject to terms and conditions which can be found here.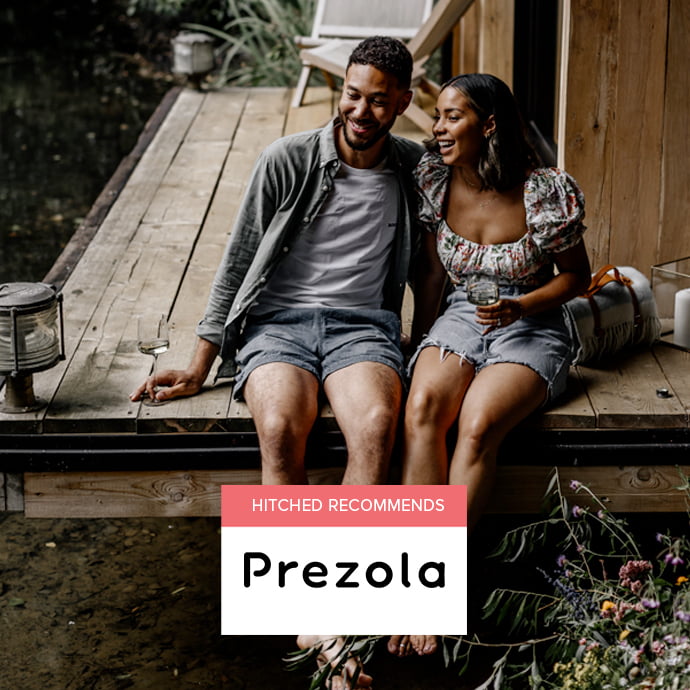 Prezola
Get adventurous with your gift list.

Prezola is more than just a gift list. They're an epic honeymoon, a house deposit, a chance to become that pro surfer couple you always wanted to be.

With Prezola, you can mix and match extraordinary experiences, honeymoon funds, and gifts from your favourite brands to create the ultimate gift list.

If you can dream it, you can... Read more add it. Prezola offers a low-cost service (the lowest out of all the honeymoon gift lists we've compared!) and is free of charge for all guests.

All funds are kept in a protected, ring-fenced bank account. So you can relax and enjoy the adventure.


Start your adventure.
Full terms and conditions can be found here.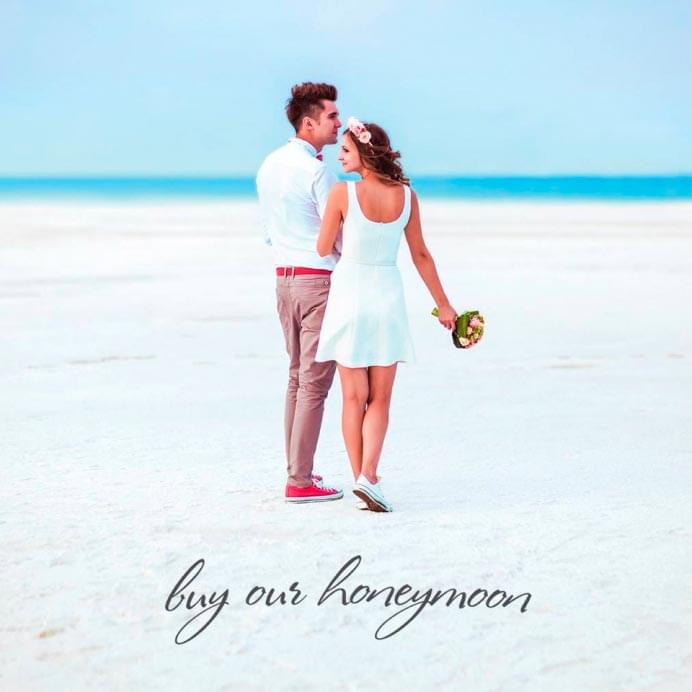 Buy Our Honeymoon
The wedding gift list to fund your dream honeymoon. Instead of bed sheets, have the first night of your stay in a luxury hotel; instead of a toaster, have breakfast watching the sun rise over the ocean. Any travel operator, any destination, whether you've finalised all your plans or not.

You get funds to help pay for your honeymoon, while your guests get to choose a wedding gift that's meaningful. Start your free 7-day trial today with no risk, and no obligation.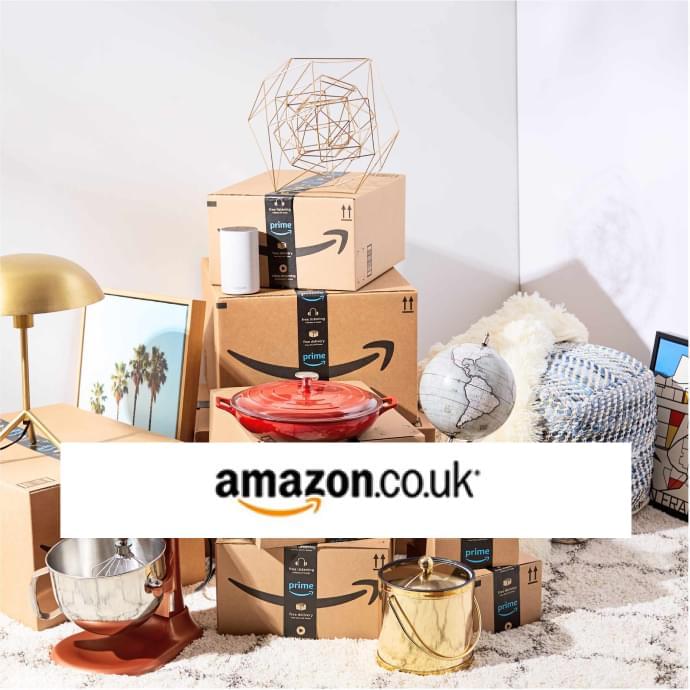 Amazon Wedding List
Add anything and everything that is sold on Amazon by using their wedding list service. Couples can check Amazon's customer reviews & ratings and use the universal wish list function, where they can add any gift from any website. You can aso take advantage of the thank you list feature to track what each guest has bought.
Hitchd
Fund memories, not things. The most beautiful, simple, and modern gift list for your big day.
Old-school gift lists weren't made for couples of today. Hitchd changed that. It's now easy to create any gift or experience and receive heartfelt cash contributions directly into your bank account. With Hitchd, you're limited only by your imagination. Road trips, Airbnb stays, romantic dinners, one-of-a-kind experiences, and beyond. The choice is uniquely yours.
It's completely free to get started. Use 'GIFTLIST20' at checkout for 20% off any Hitchd plan.
Type of Gift List
Use our simple guide to see which gift list services your preferred choice can offer.
Product Gift List
A traditional wedding list where guests can purchase gifts of your choice.
Honeymoon Gift List
Guests can make cash contributions to put towards your honeymoon.
Cash Gift List
Cash contributions can be made to spend on anything of your choice.
Charity Gift List
Guests can make contributions in your name to a charity of your choice.