32 Best Destination Wedding Locations in the World for 2022
These are the most beautiful places for a destination wedding, long and short haul. Some are classics; some are new; all are stunning. Whether you want a beach wedding, city party or festivities in a country castle, we've found the location for you.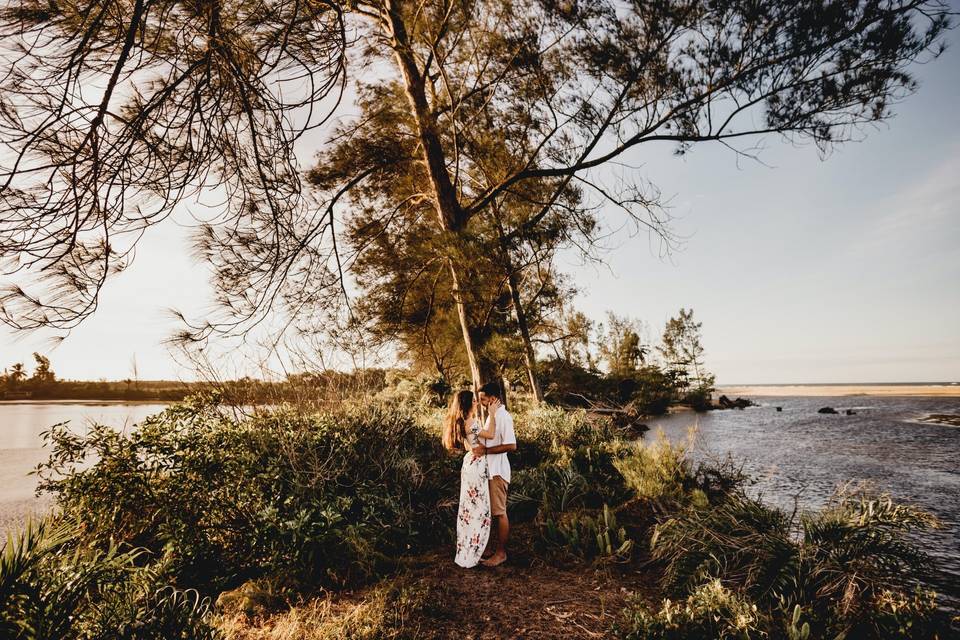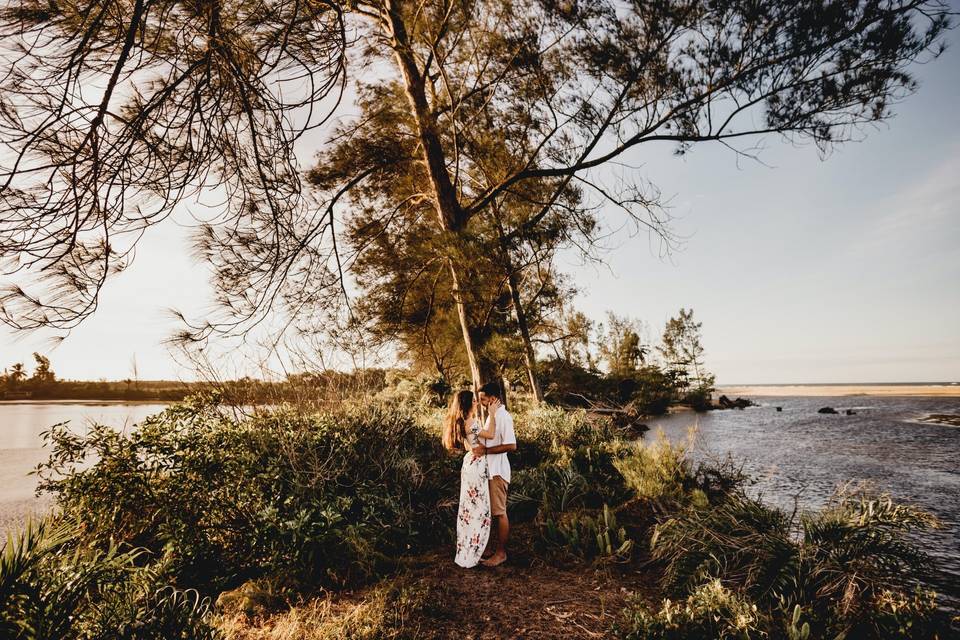 What does a destination wedding look like? For a long time, getting married outside the UK was mainly associated with beach weddings. And while a sun-soaked celebration on golden sand is still a popular choice - and rightly so - couples are now choosing a whole variety of locations for their weddings abroad.
From vibrant cities to tranquil countryside, there are plenty of places in Europe and the rest of the world that are perfect for destination weddings. Some couples choose a location they've already visited and fallen in love with; others use getting married abroad as an opportunity to discover a new country or region.
Unless you know your chosen location well, or have friends and family there, you should seriously consider using a wedding planner. If you aren't able to make regular visits and meet suppliers in person, their local knowledge could prove essential - and could even save you money in the long run. They can also help with any language barrier.
First and foremost, a wedding abroad is about choosing a location you love. To get you feeling inspired, we've rounded up the most beautiful places in the world for a destination wedding.
READ MORE
32 Top Destination Wedding Locations in the World for 2022
1. The Amalfi Coast, Italy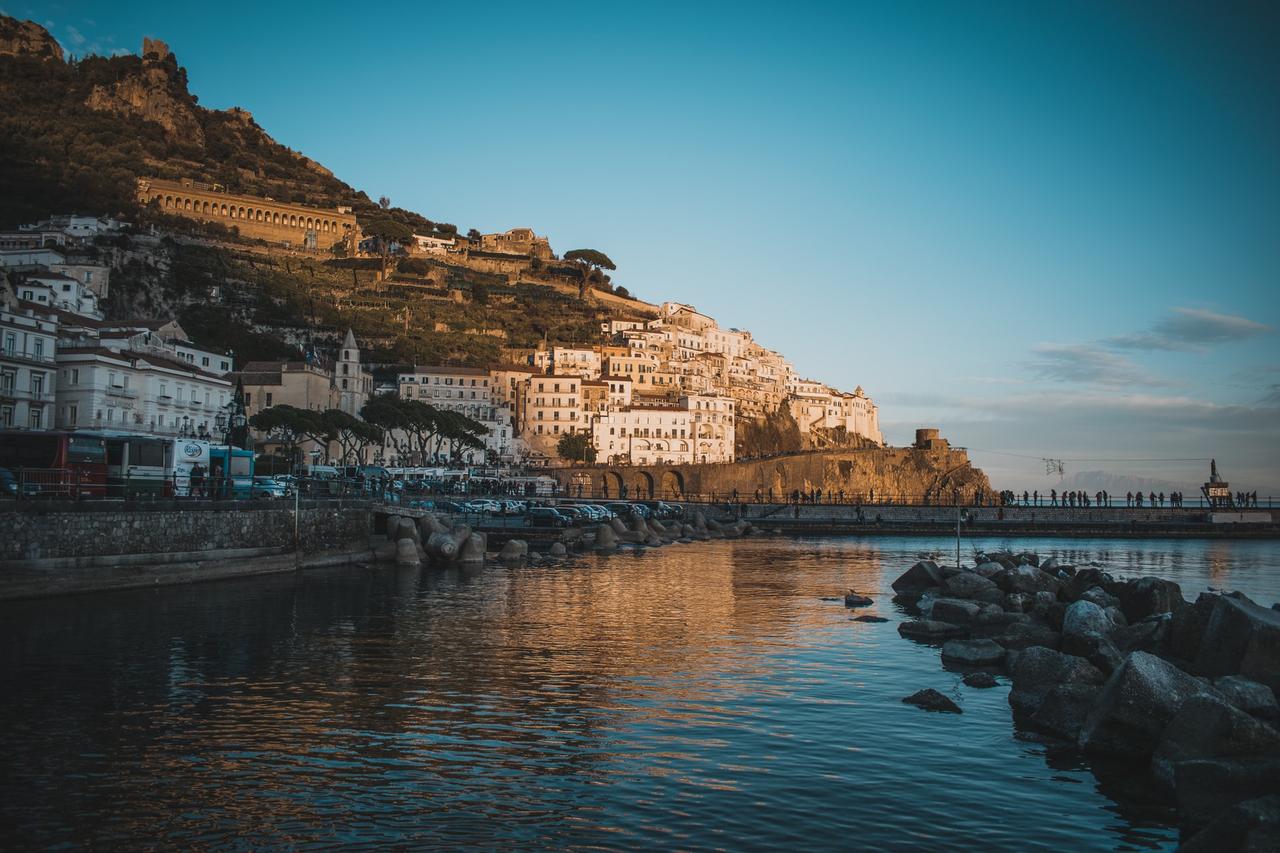 Why we love it: Italian weddings are known for spectacular food and wine, so this is the country to choose if that's your priority. What gives Italy's Amalfi Coast extra wedding-appeal is the fact that it's a bucket-list destination, with spectacular scenery for miles as soaring cliffs meet sparkling sea. There are beautiful towns to visit, beaches to lounge on - and of course, pasta a-plenty to tuck into.
Best time to wed: April-June
Wedding venue ideas: 12th century Villa Cimbrone in Ravello is an iconic hotel for weddings. If you want to get married in historic Positano, check out Hotel Palazzo Murat - who wouldn't want to get married in a converted palace? - or for a private villa, we like Villa Eva in Ravello.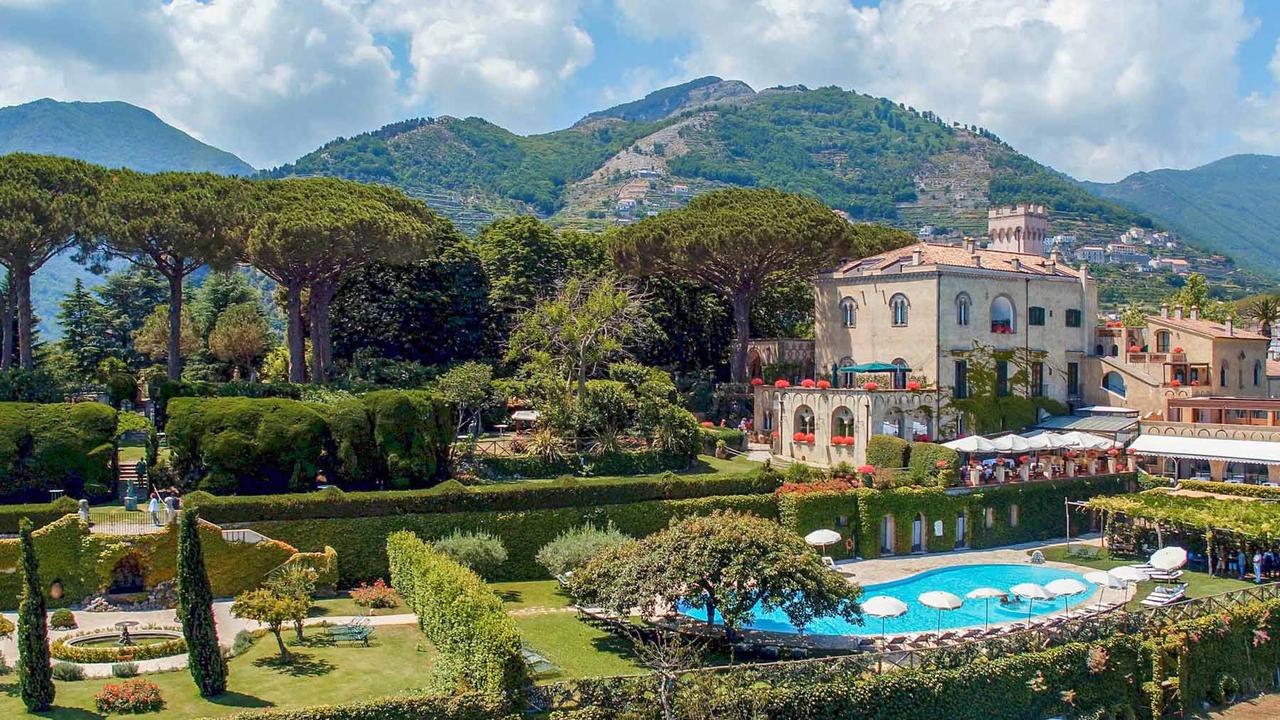 2. Phuket, Thailand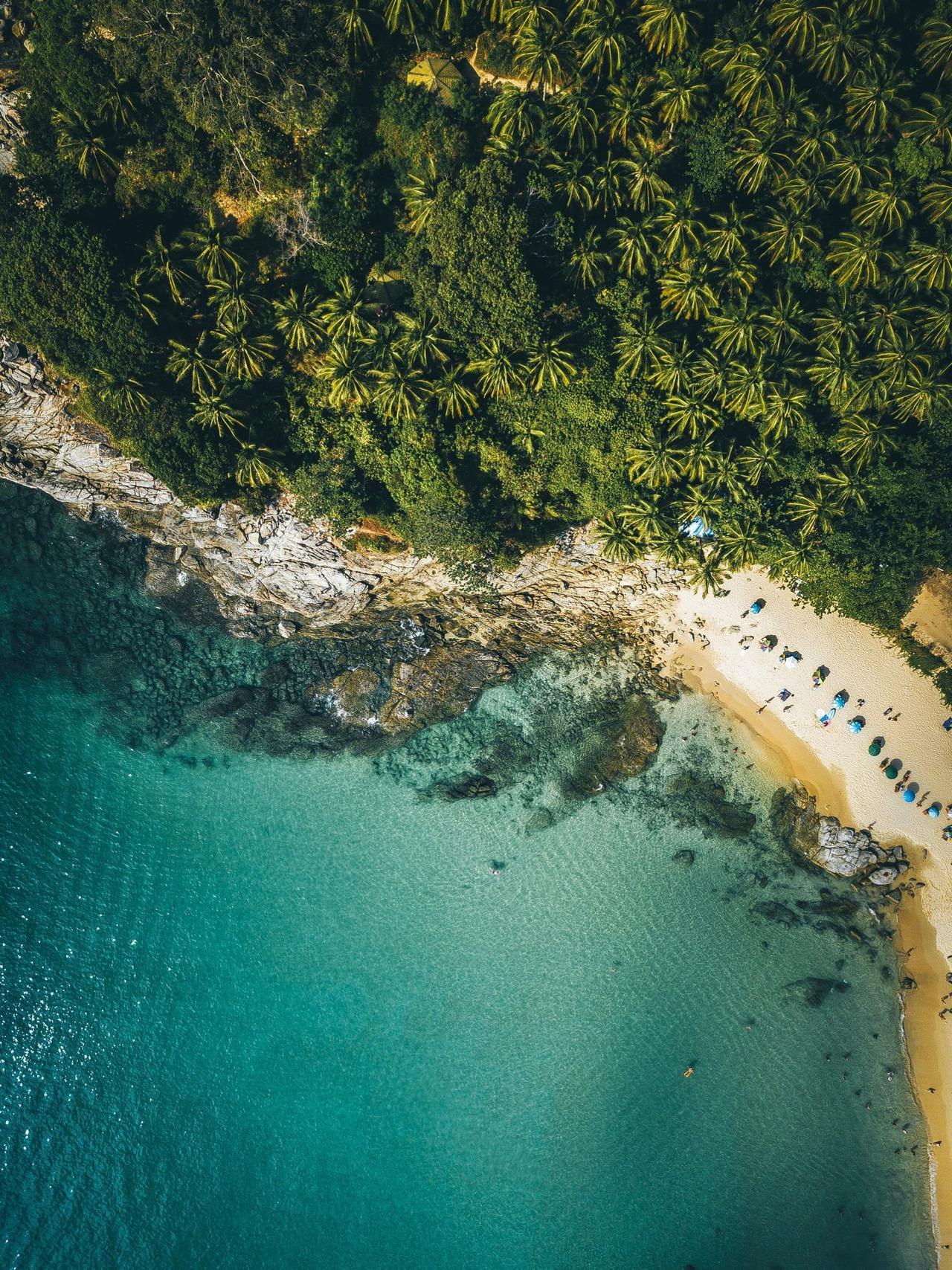 Why we love it: Long associated with backpacker hedonism thanks to its lively main resort town, Patong, this Thai island is in fact an idyllic location for a long-haul getaway. There are some sensational beaches, and the food is fantastic. We'd particularly recommend making time for a morning stroll around the charming capital, Phuket Town, followed by a lunchtime feast of seafood straight from the market. What makes Phuket so perfect for a destination wedding is the fact that you can go straight into honeymoon mode after saying "I do". We'd recommend at least week in Phuket to totally chill, interspersed perhaps with trips to explore some other islands, particularly Koh Lanta and Surin.
Best time to wed: Nov-Feb
Wedding venue ideas: Phuket is home to several luxuriously romantic hotels that make beautiful backdrops to a wedding - and are dreamy hideaways if you're staying on afterwards. Our favourite is Sri Panwa, for its stunning villas with wrap-around sea views and and private infinity pools, and the wonderfully friendly and efficient staff. Other luxury options include Banyan Tree Phuket, Keemala Hotel, Amanpuri, Trisara and Paresa.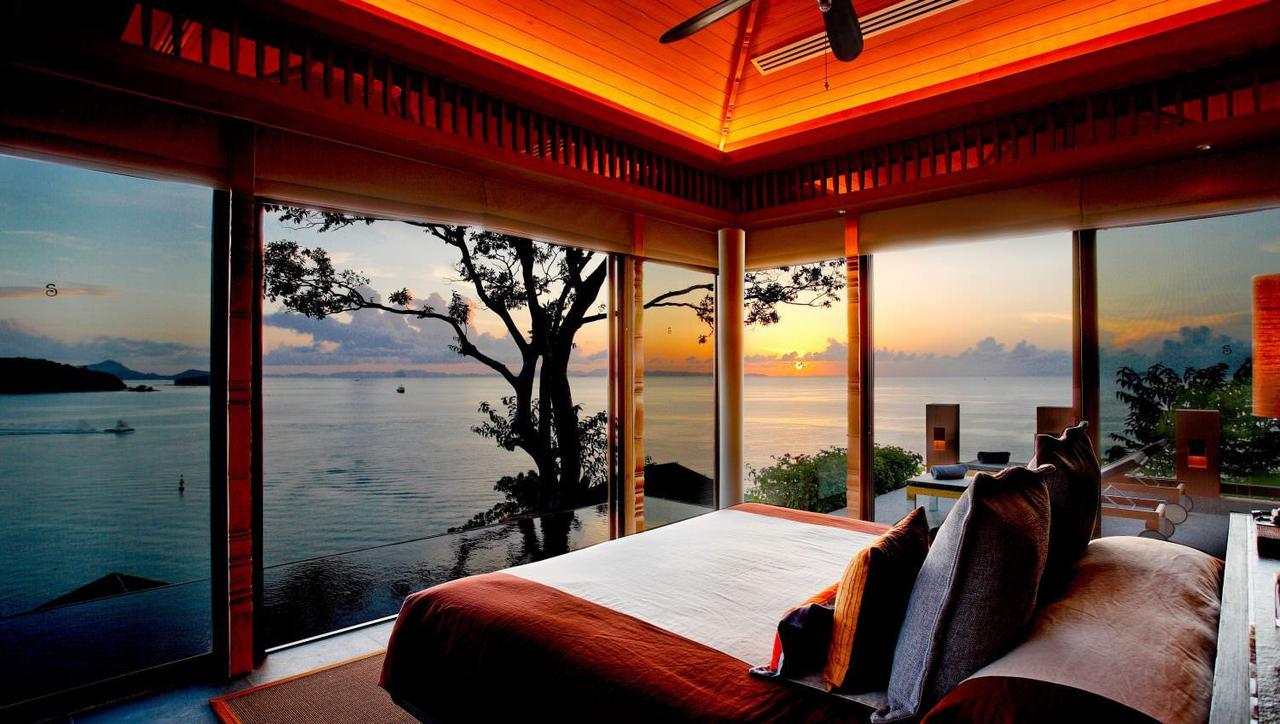 READ MORE: Thailand Honeymoon: Your Complete Guide
3. Istria, Croatia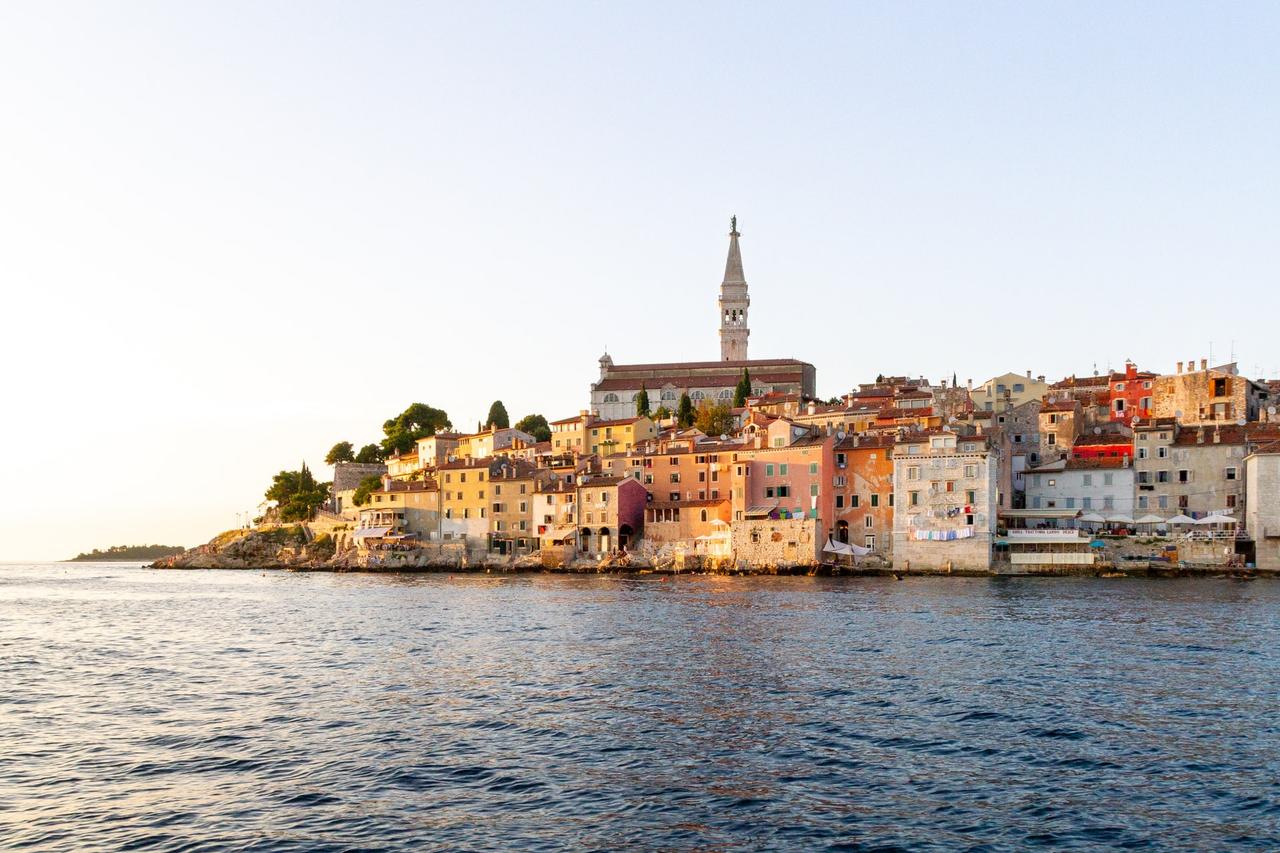 Why we love it: There's something magical about Croatia's coastline, and that's particularly true of the northwestern peninsula. We're talking sparkling blue water, picturesque seaside towns and breathtaking vistas. Yes, the beaches are rocky rather than sandy, but the advantage of this is that it's not as firmly on the tourist radar as some other locations. The area is known for its excellent food and wine - it was an Istrian restaurant that garnered the country's first Michelin star. In addition to some gourmet indulgence, there's plenty to keep your guests entertained if they choose to stay for a few days, from visits to picturesque medieval towns to watersports.
Best time to wed: March-June & September
Wedding venue ideas: With an idyllic setting amid olive groves and vineyards, Menghetti Wine Hotel and Winery is a wonderful option for a get-away-from-it-all feel. The islands off the coast are also excellent for an atmospheric wedding - check out St Andrews's Island and Maskin Island. It's also worth looking into a private villa, such as Villa Poropati or Villa Sancta Maria.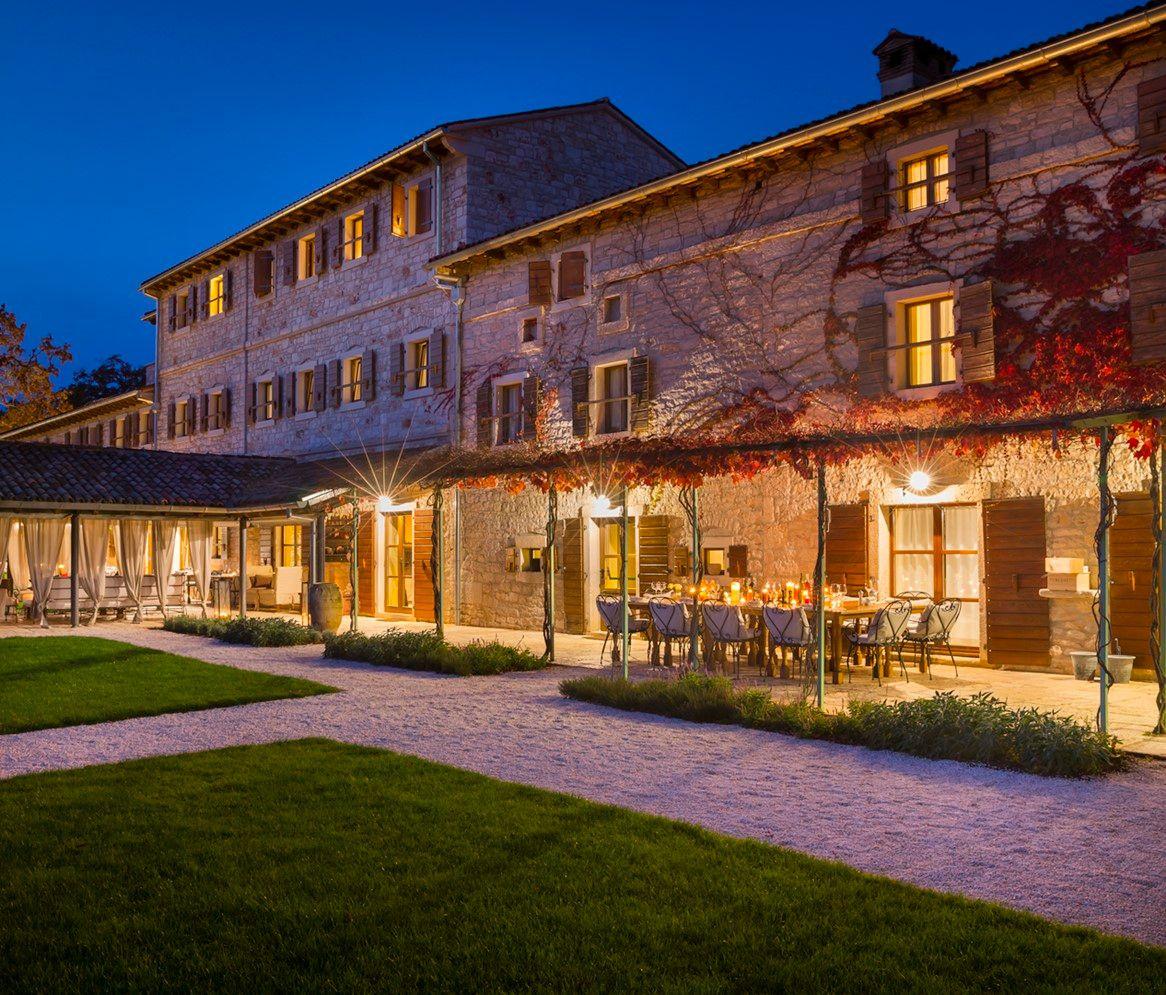 4. Brooklyn, New York City, USA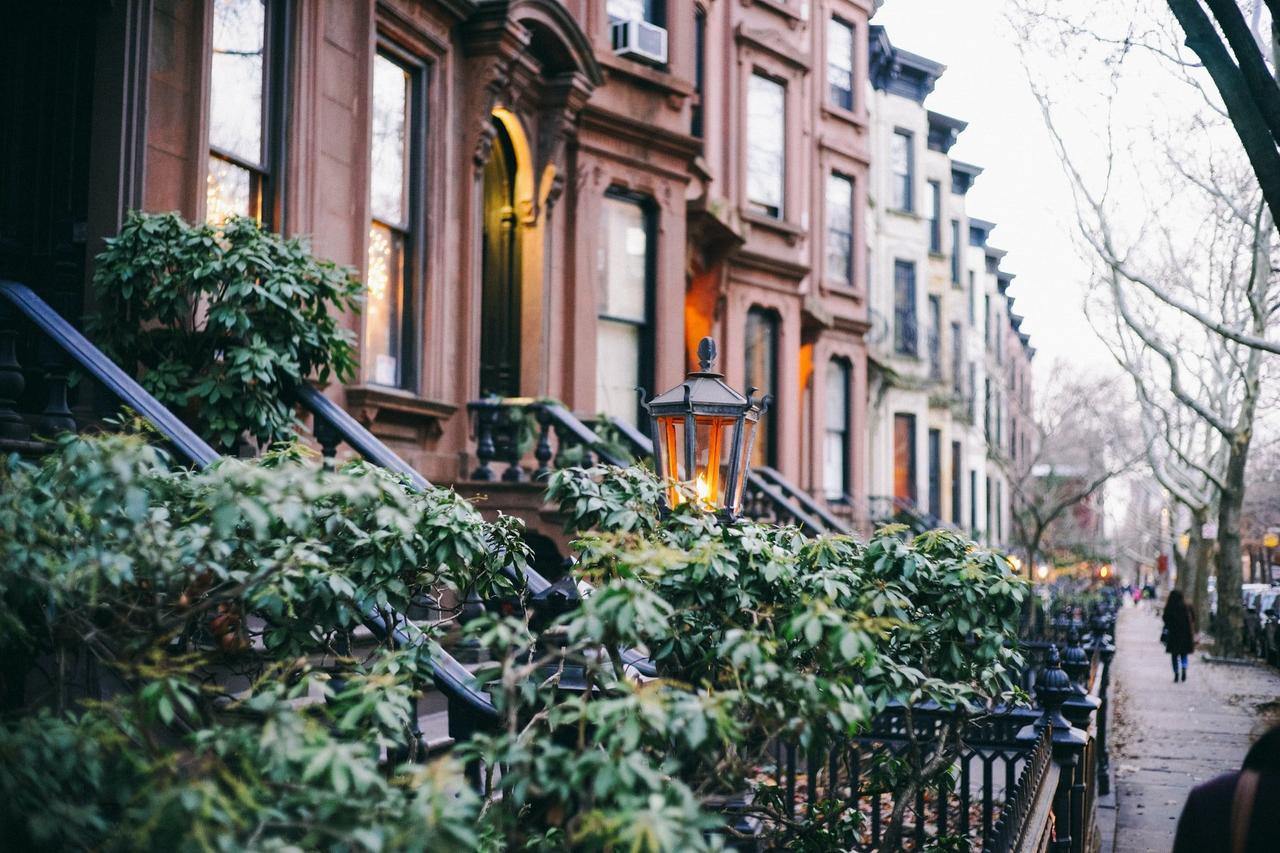 Why we love it: We've long been fans of a Manhattan wedding, but now we're turning our attention to Brooklyn. Over the last few years, the borough has become a must-visit for travellers - and we reckon that makes it a fresh destination wedding hotspot, too. It's a vibrant, lively area, with plenty of cool bars, restaurants, shops and hotels. Should your guests want to visit New York's classic sights, they're a subway ride away.
When to wed: May-October
Wedding venue ideas: Check out The Stable, a private event space at renowned Brooklyn Italian restaurant Frankies 457. This rustic-luxe space can accommodate up to 40 for a seated dinner, or 70 if you book the pretty garden, too. For something on the quirky side, there's rooftop farm Brooklyn Grange, book-lovers' paradise Brooklyn Art Library and industrial-chic The Green Building.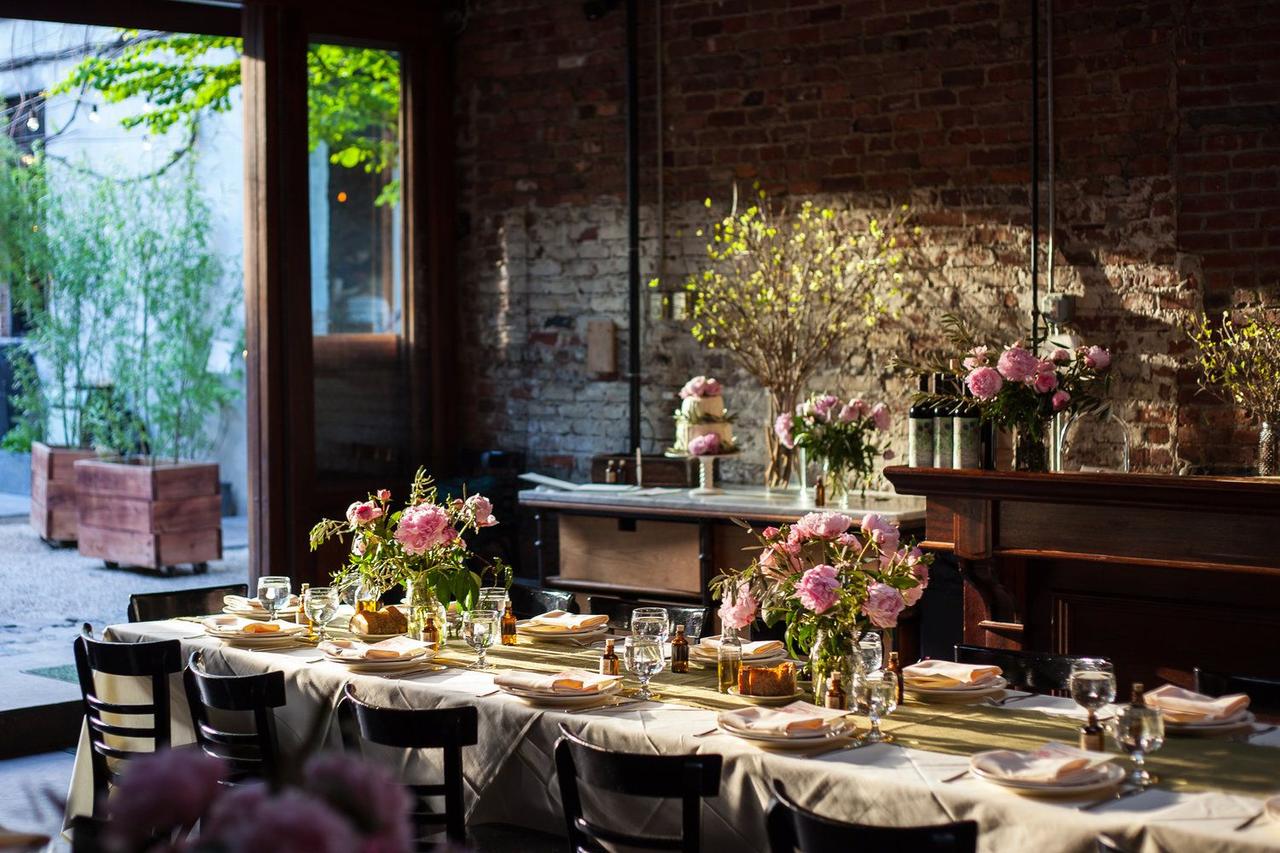 READ MORE: 35 Stylish Small Wedding Ideas for an Intimate Day
5. Ibiza, Balearic Islands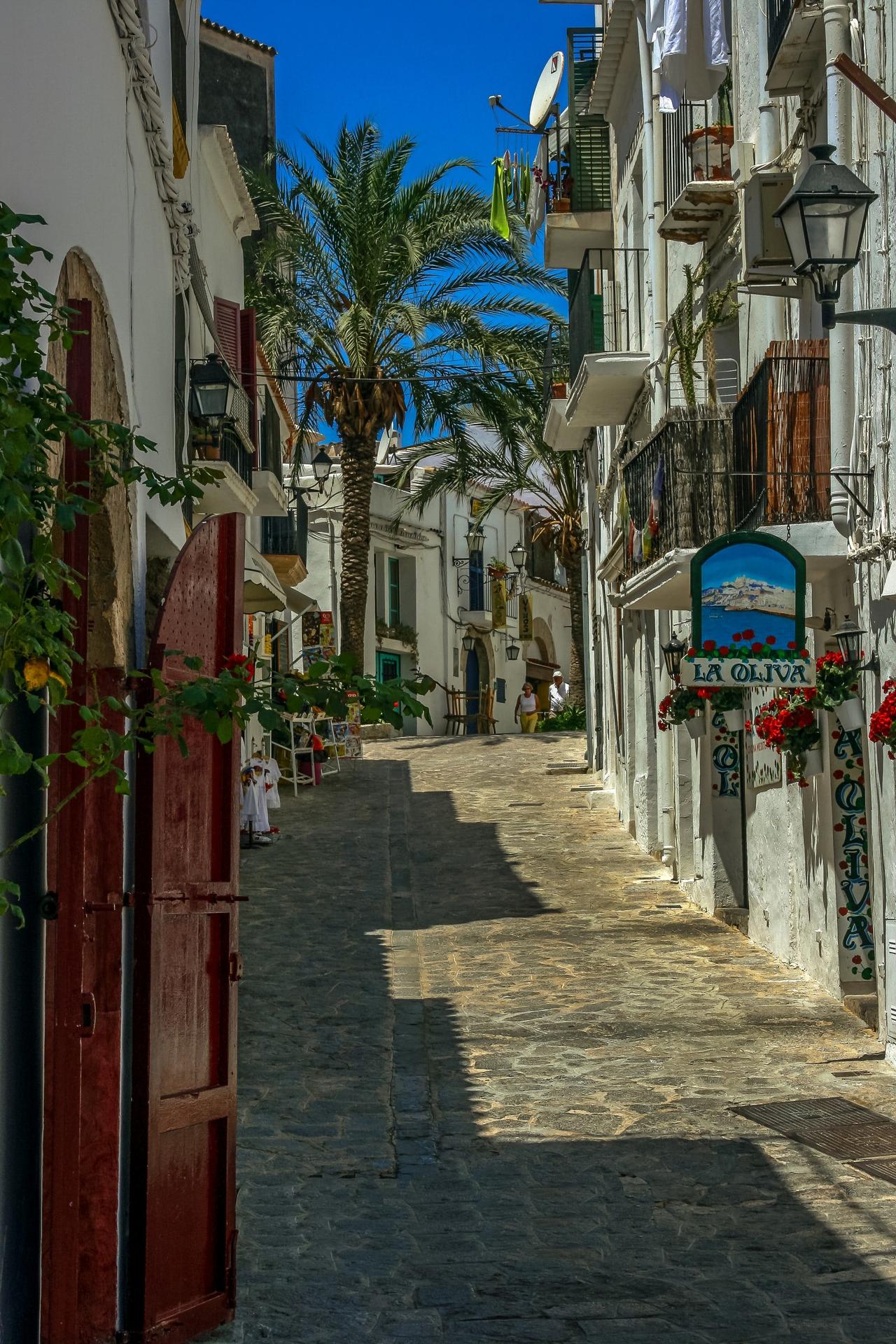 Why we love it: Ibiza's not all about superclubs - head to the countryside to discover magical scenery and a truly tranquil vibe. The flight time from the UK is just two hours and 20 minutes, and it's served by many of the budget airlines. Ibiza has a mild year-round climate and a host of chic rural retreats to accommodate your guests, so overall, and it's a practical choice, too.
When to wed: May-September
Wedding venue ideas: Five-star Atzaró is a beautiful blend of Ibizan traditional architecture and luxurious features including an open-air spa. Can Lluc Hotel has rustic charm to spare, surrounded by verdant pine forests. Heart set on a beach wedding? Try Elixir, which sits on a sandy cove.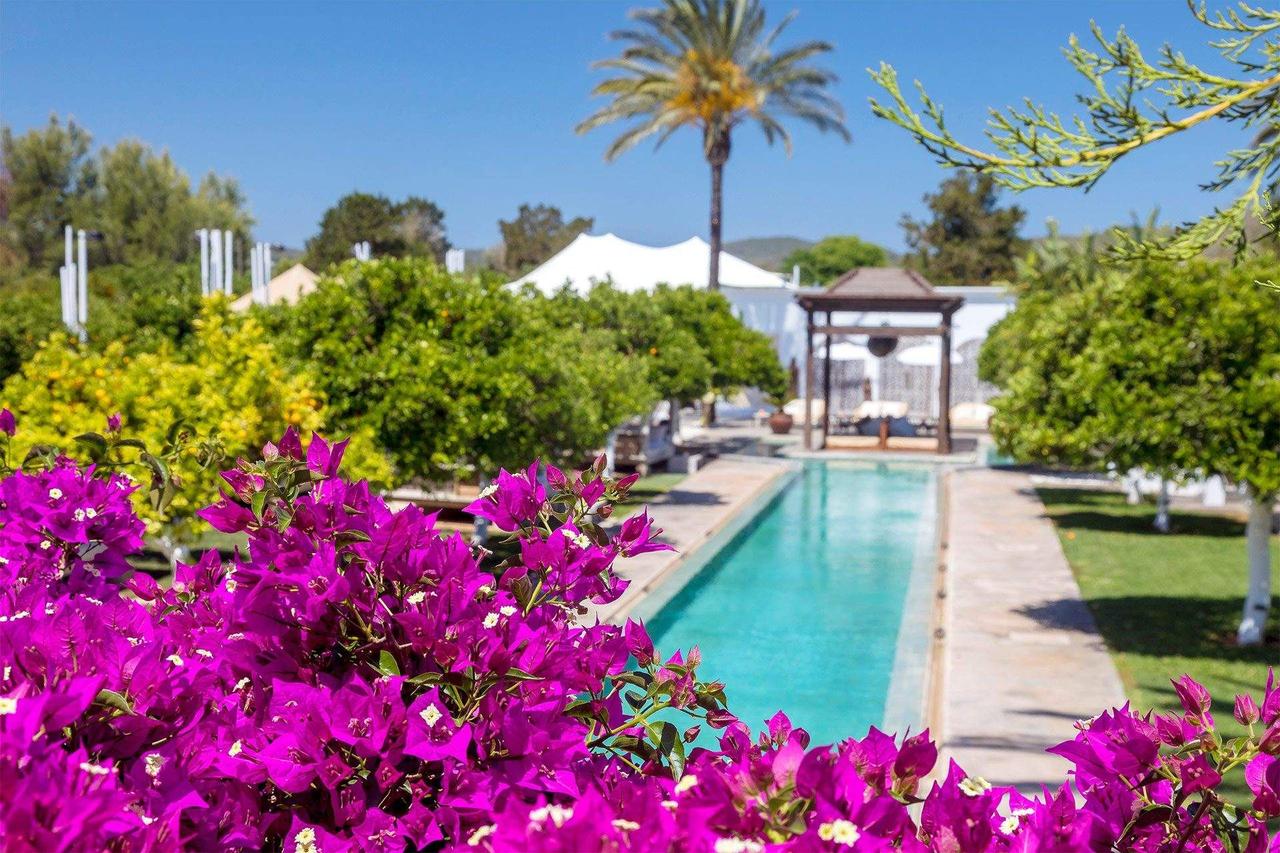 6. Cape Winelands, South Africa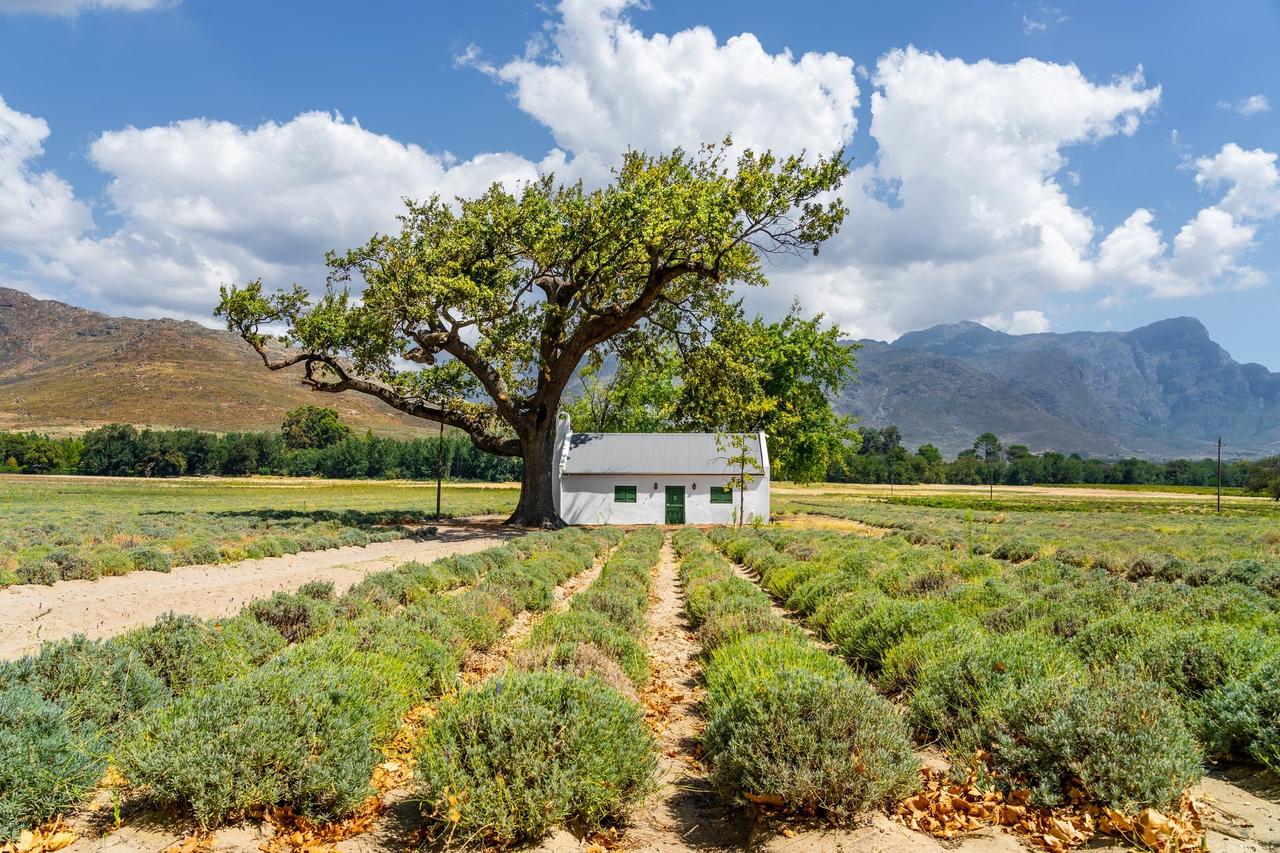 Why we love it: For a breathtaking backdrop to your vows, South Africa's Cape Winelands are hard to beat. Around an hour's drive from Cape Town you'll find verdant vineyards set across sweeping valleys, with mountains rising dramatically in the background. Many of the estates there host weddings, so you'll be guaranteed excellent wine amid all that natural beauty. Afterwards, head off on a South African safari for your honeymoon.
When to wed: November-March
Wedding venue ideas: There are many wine estates to choose from, but we like the style of Zorgvliet - country elegance all the way. Also look at Pearl Mountain, which blends a rich heritage with contemporary-cool styling, and the charming Rickety Bridge Winery.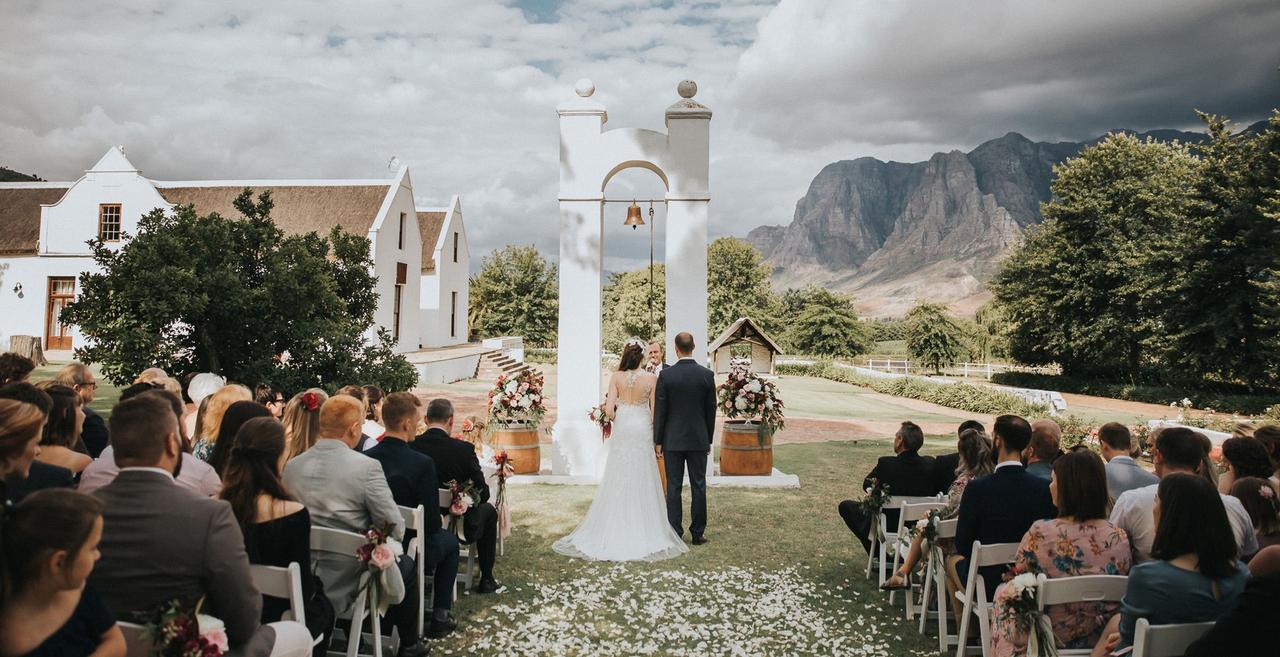 READ MORE: 21 Game-Changing Honeymoon Packing Hacks
7. Lisbon, Portugal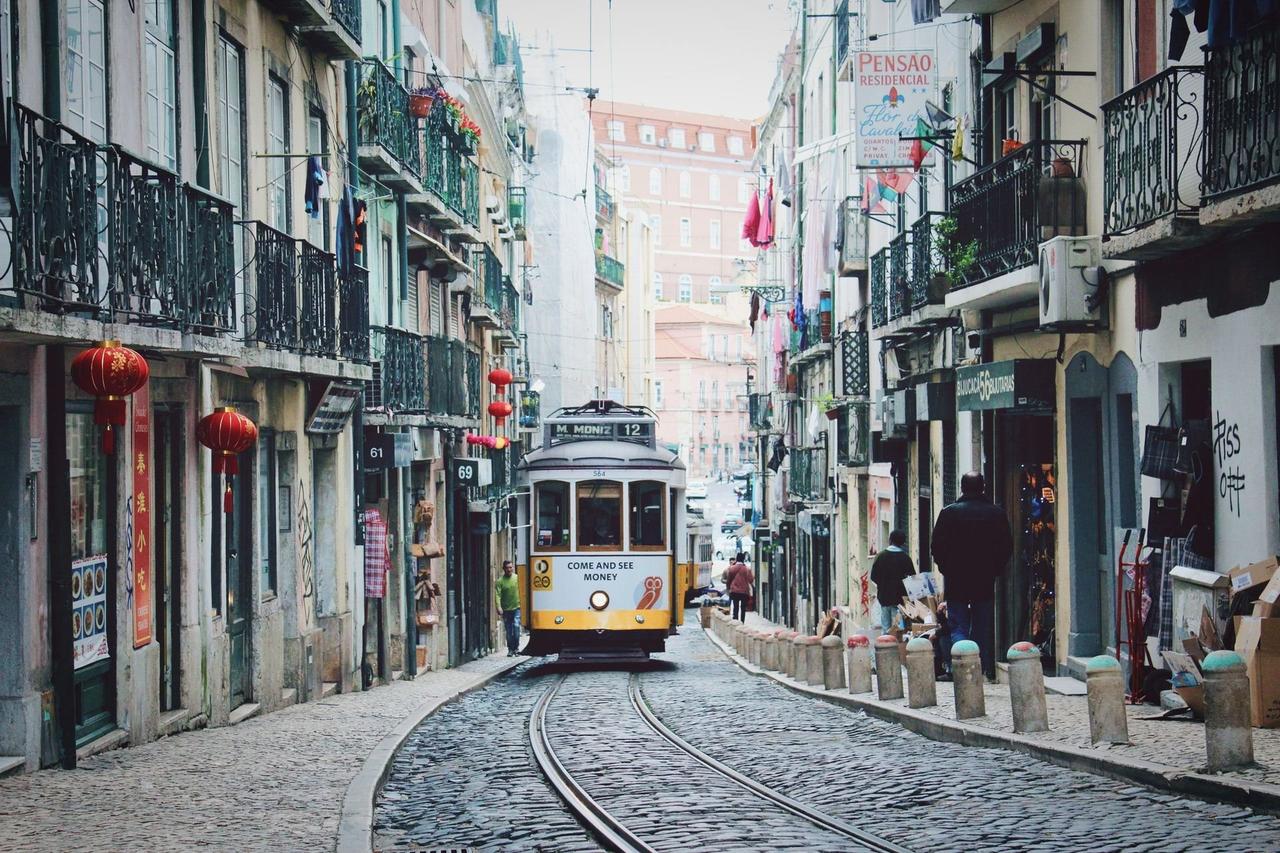 Why we love it: Portugal's capital is a wonderful place for a city break, with beautiful architecture, a vibrant dining scene and plenty of places to explore. There are even beaches within easy reach. These elements also make it a great location for a city destination wedding. One thing to bear in mind, however, is that some of the streets are very steep - if you have less-mobile relatives, they'll need to make their way around by taxi or public transport.
When to wed: March-May & September-October
Wedding venue ideas: Palácio dos Marqueses de Fronteira is magnificent inside and out, with opulent period features and grand gardens. For something a bit different, try the atmospheric Pateo Alfacinha, which has a variety of wedding-worthy spaces. The Four Seasons Ritz is a good luxury option.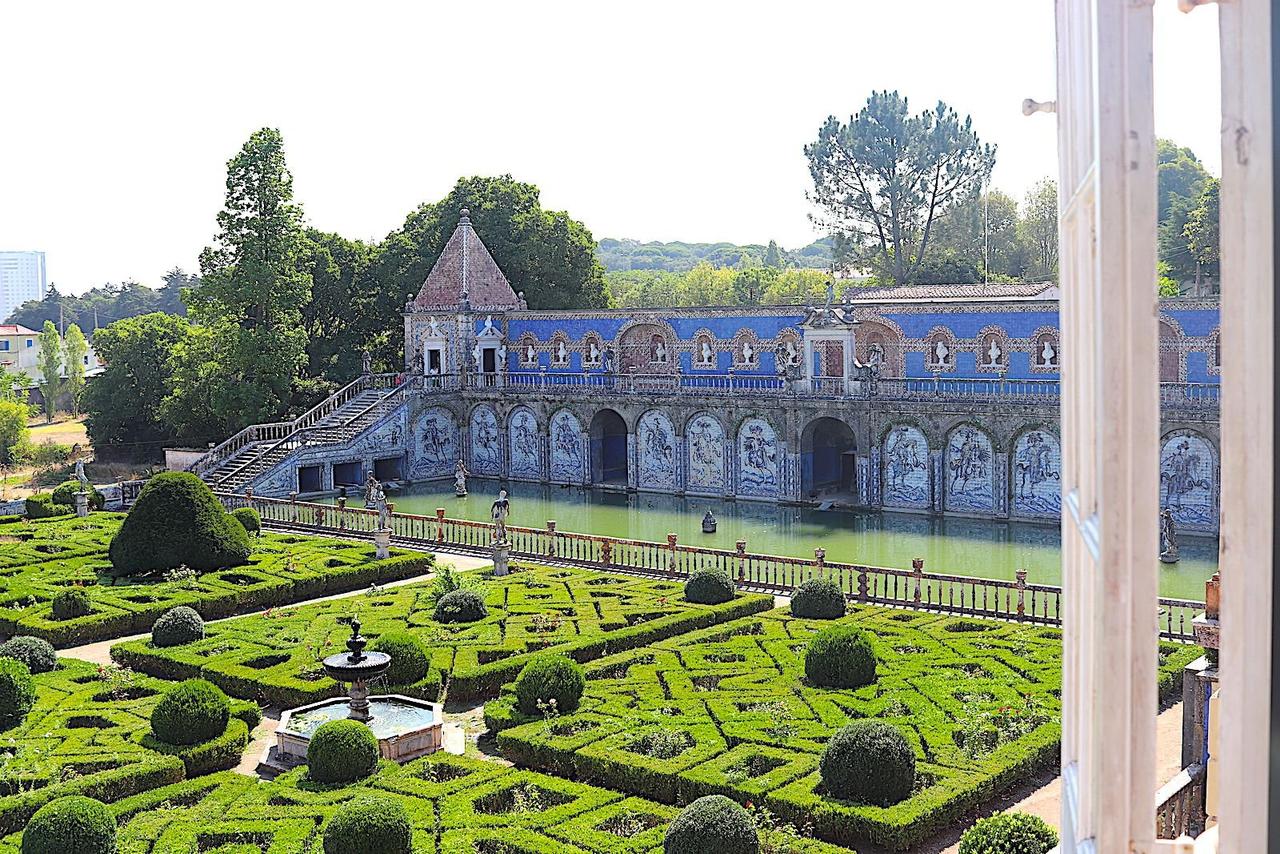 8. Santorini, Greece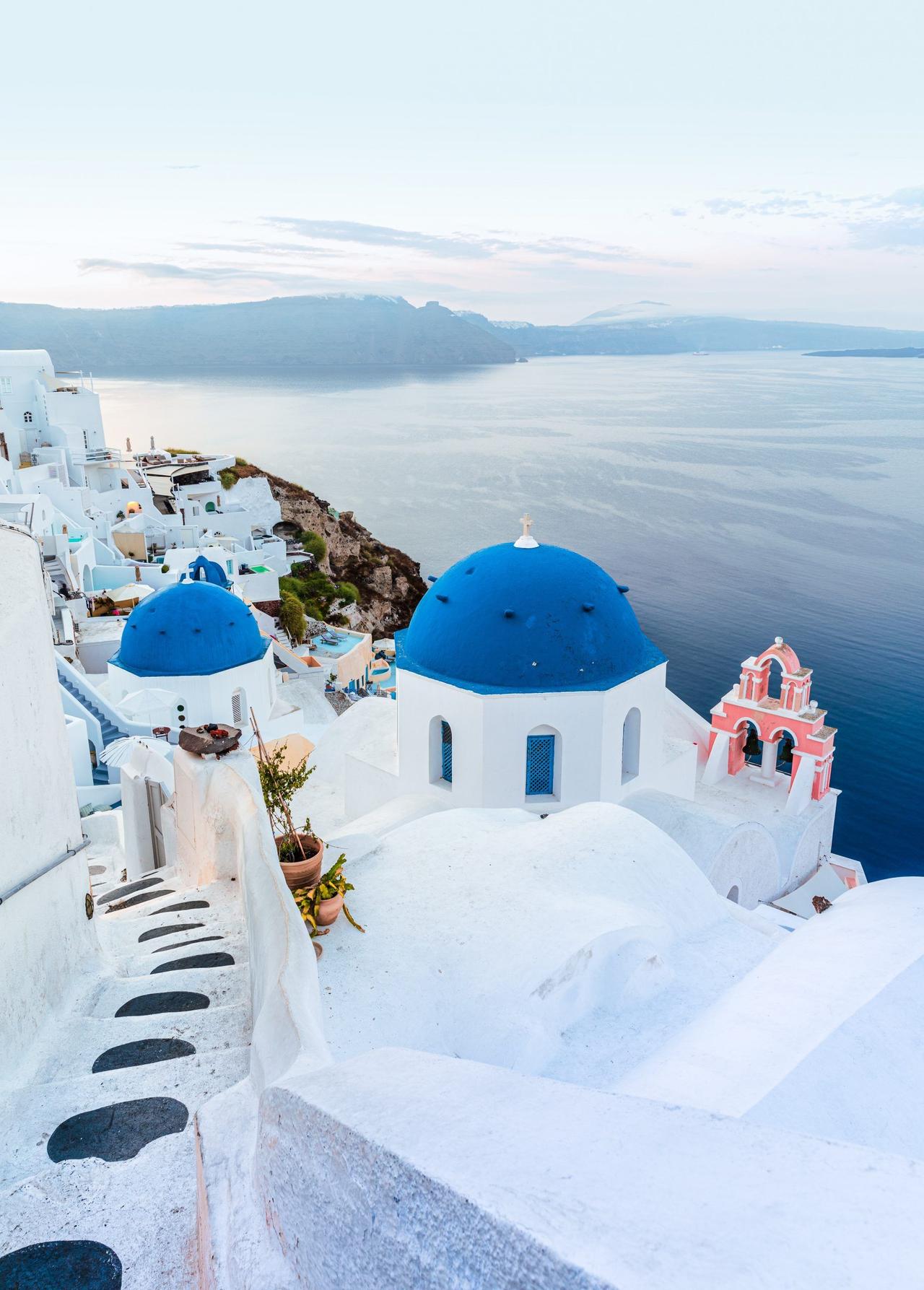 Why we love it: This Greek island is famed for its beauty, from the marvellous sea views to those iconic white-washed houses and black-sand volcanic beaches. Yes, it's firmly on the travel radar, but if you choose your resort wisely - and travel outside school holidays - you can still get an exclusive, away-from-it-all vibe.
When to wed: April-May & September-November
Wedding venue ideas: Grace Hotel Santorini is a blissful oasis, perched on a clifftop overlooking the Aegean Sea. Le Ciel is also worth a look, for its beautiful vistas, or the restored El Viento Windmill villa.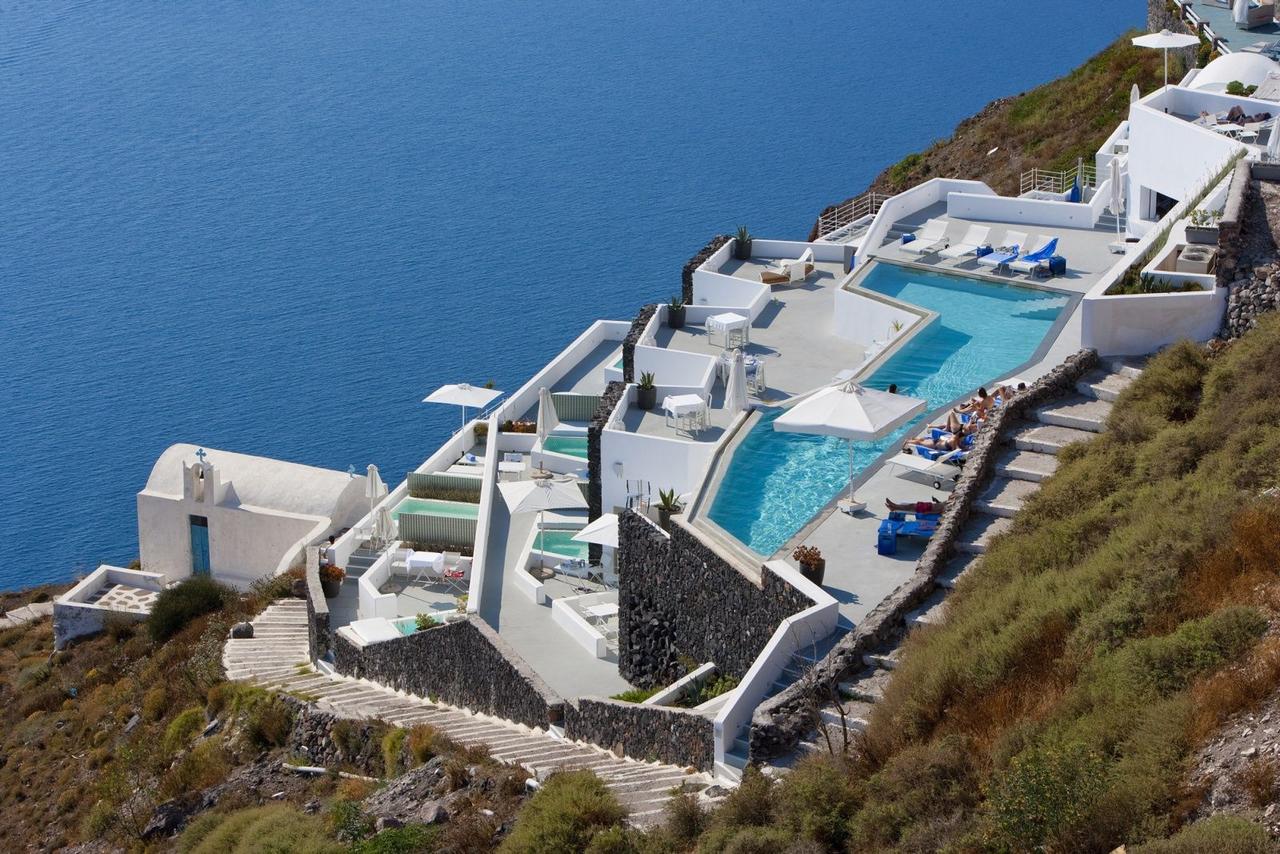 9. Galle, Sri Lanka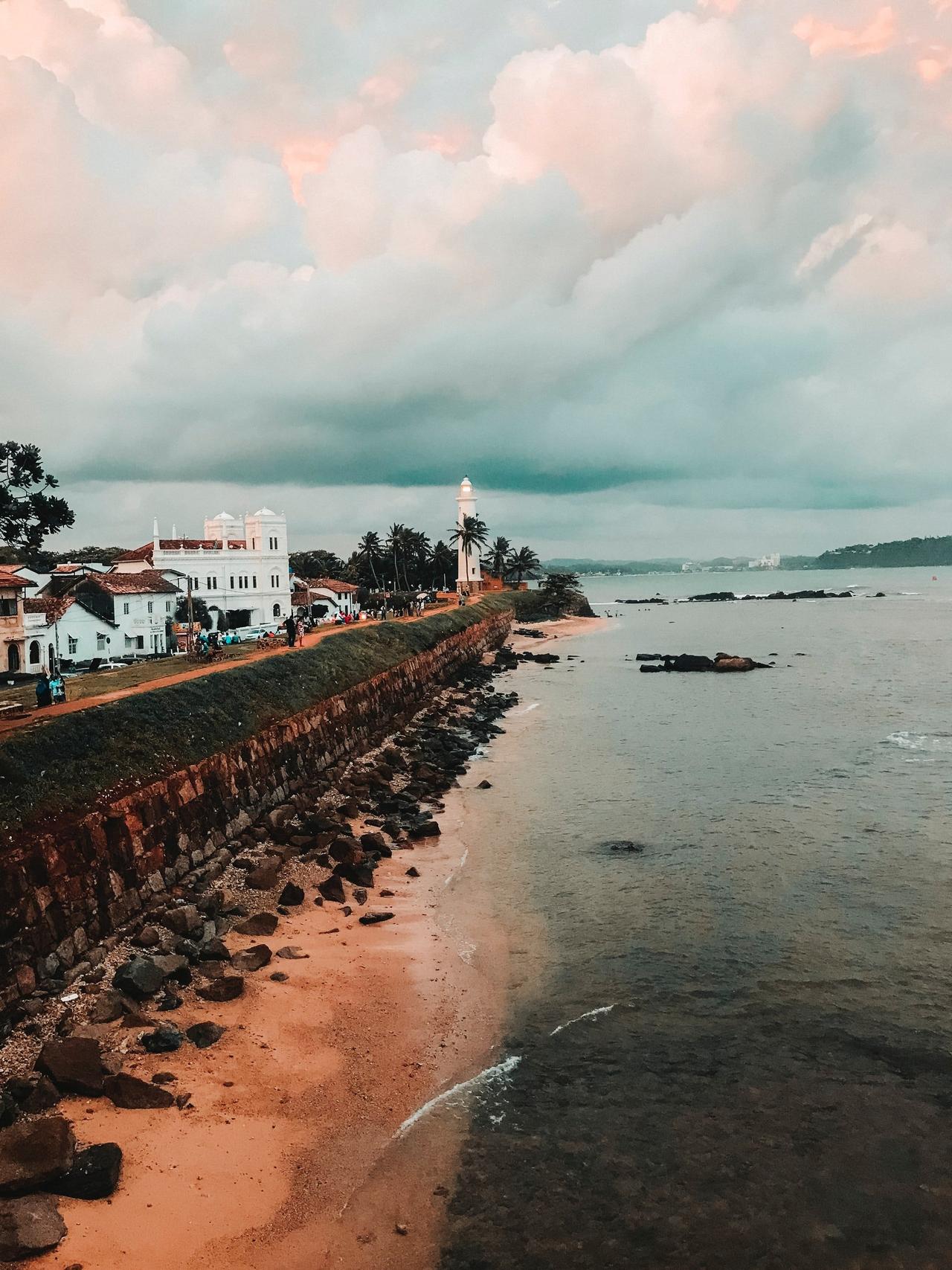 Why we love it: If you'd like to combine city and beach, look no further than this Unesco World Heritage site. Galle's historic city streets are utterly ravishing, and after a day's exploring there are plenty of beach resorts to repair to. After the wedding, stay on to discover more of this captivating country.
When to wed: December-March
Wedding venue suggestions: The Fortress Resort & Spa is effortlessly stylish, with the most wonderful infinity-edge pool. For a similar feel, there's Anantara Peace Haven, or for historic charm, try Amangalla Hotel.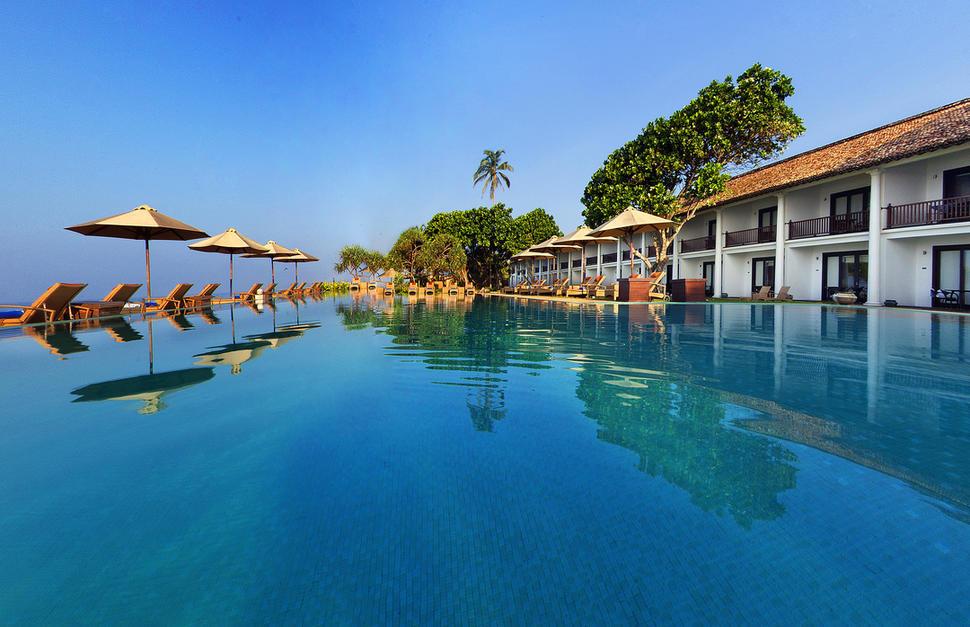 READ MORE: Sri Lanka Honeymoon: Your Complete Guide
10. Var, France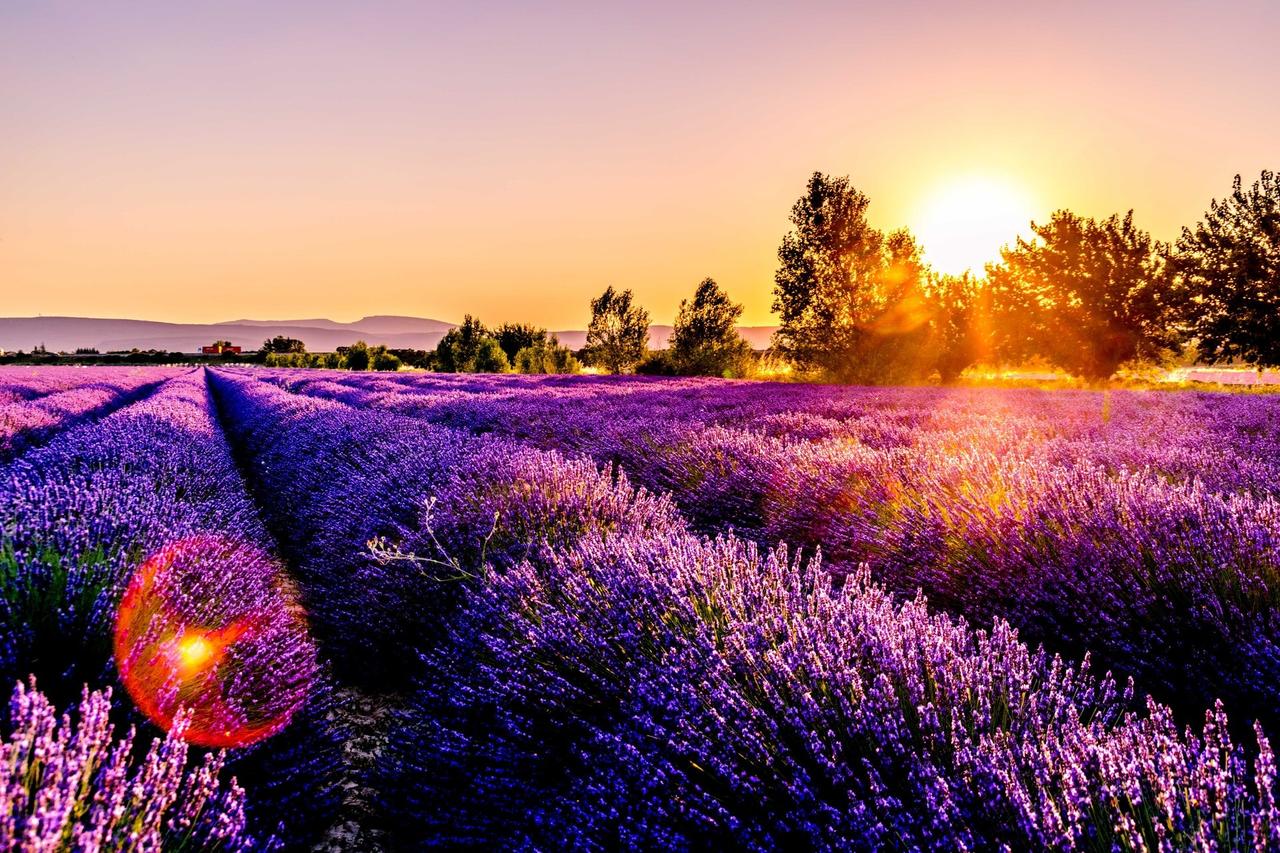 Why we love it: Provence is famous for its picturesque villages, sun-drenched weather, excellent wine - and, of course, those incredible lavender fields. It's a perfect area to pick if you want a countryside wedding in an atmospheric château. But it can get a bit crowded with tourists in high season, so you need to choose your area carefully. The department of Var isn't totally off the beaten track, but it's considerably more tranquil than better known locations in the region, and has both sublime countryside and beautiful seaside.
When to wed: March-May & September-November to avoid the crowds; early July to see the lavender
Wedding venue suggestions: Terre Blanche is a superb hotel, with the most beautiful grounds for an outdoor celebration, facilities including a spa and two pools, and impeccable service. If you'd prefer a private house, you'll be spoilt for choice, such as Château de Robernier, which has become a fixture on the most stylish Insta feeds for a reason - it's enchanting - and the delightful Château des Demoiselles.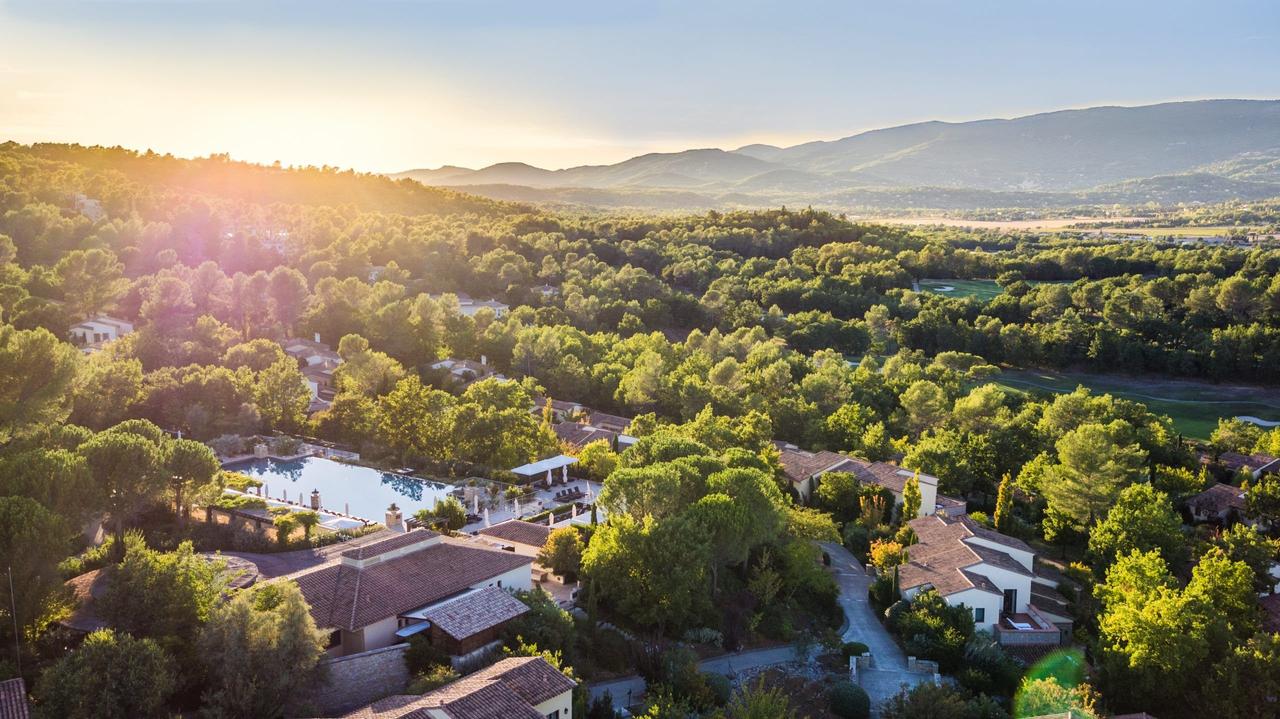 11. Saint Lucia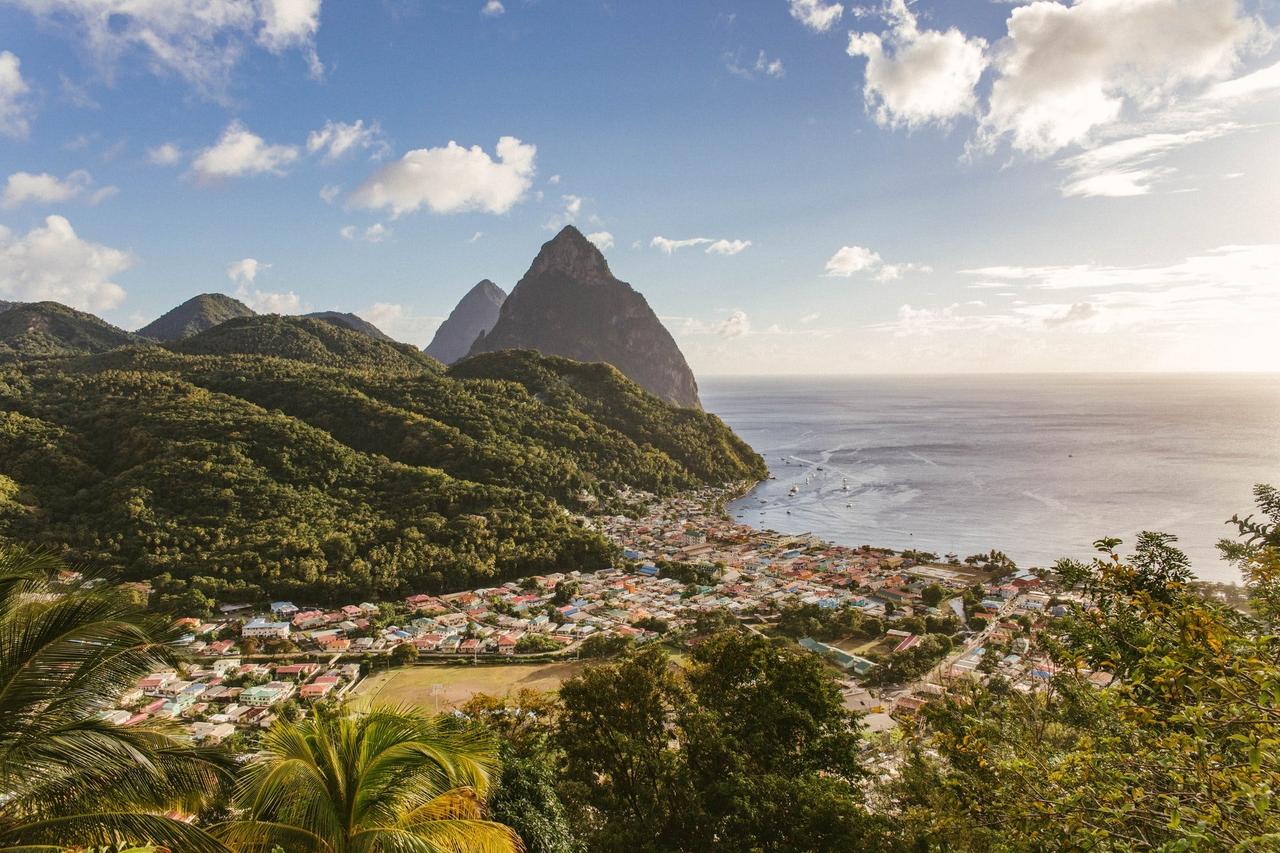 Why we love it: Saint Lucia is a truly spectacular setting for a destination wedding. There's beauty everywhere you look, from the lush greenery of the iconic Pitons rising over the sea to the idyllic sandy beaches. While there are a host of luxury resorts, this Caribbean island has a laidback vibe with an emphasis on enjoying nature. Your guests will have plenty to amuse them, whether snorkelling or hiking.
When to wed: December-May
Wedding venue suggestions: For something truly unforgettable, it has to be Jade Mountain. Perched above the sea, this sumptuous resort has the best accommodation we've ever tried - we're talking in-room infinity pools - as well as stunning views and excellent food. Cap Maison is a refined option, and 5* Sugar Beach, A Viceroy Resort, is ideal for luxe-lovers.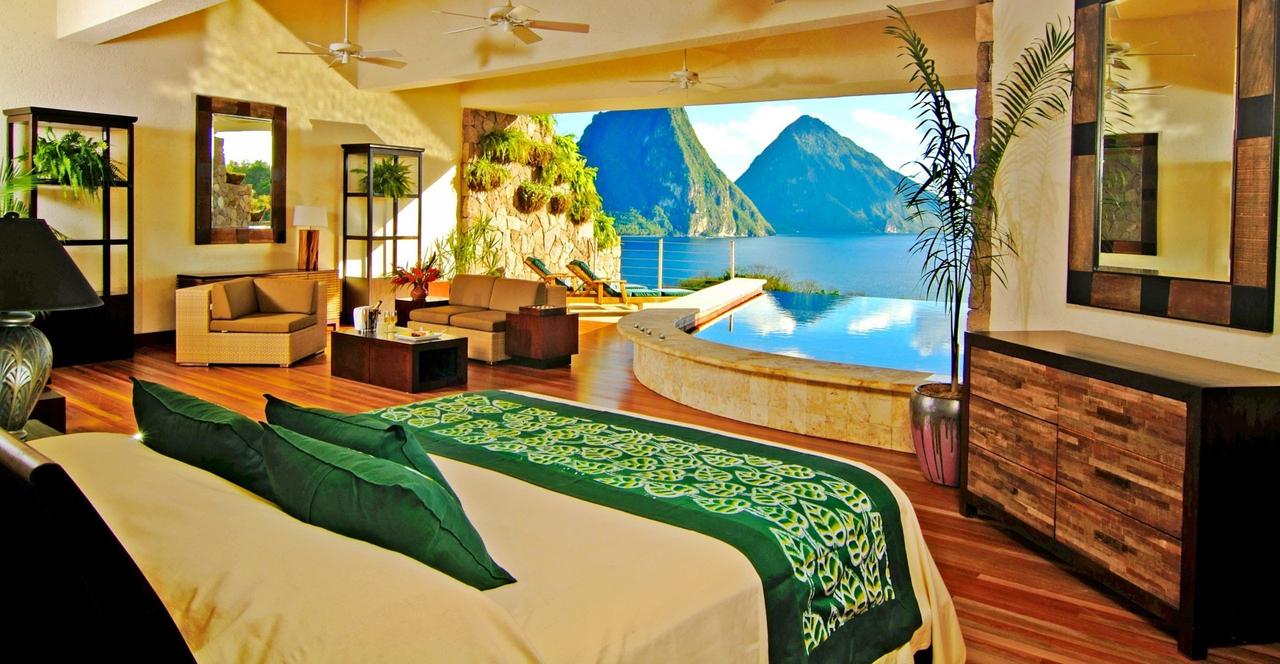 12. Marbella, Spain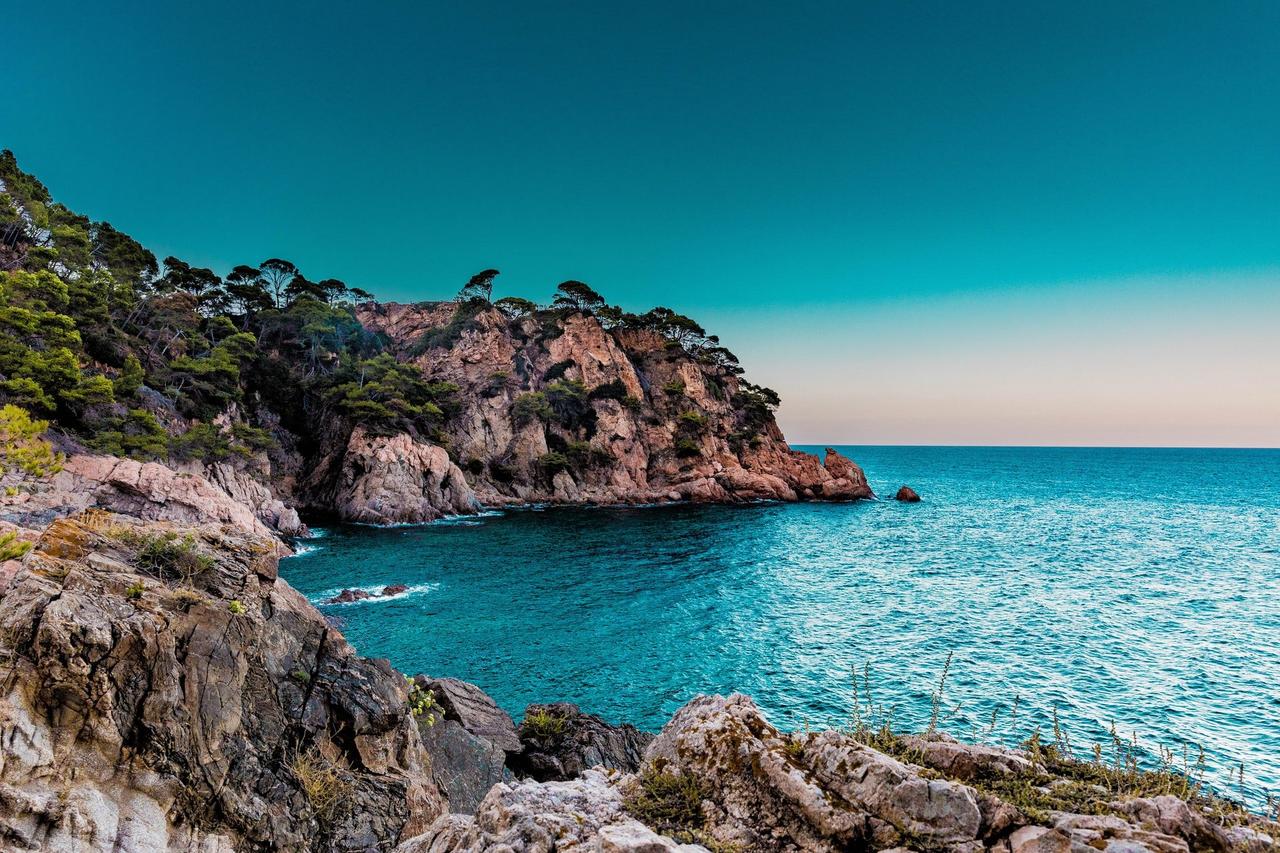 Why we love it: Cast aside any preconceptions you may have of Marbella courtesy of TOWIE. Yes, this Spanish coastal city does have a bling side, but you'll also find refined resorts, fine dining and a charming Old Town. If you're looking for short-haul sun for your wedding abroad, this is an excellent location.
When to wed: June-September, or May & September-October to beat the crowds
Wedding venue ideas: On a clifftop above Palma de Mallorca Bay, converted fortress Cap Rocat is both chic and full of character, with beautiful rooms and a must-try infinity pool. There's an outpost of Nikki Beach if you're looking for something lively, or for a glamorous celebration, try Villa Del Mar at the Marbella Club Hotel.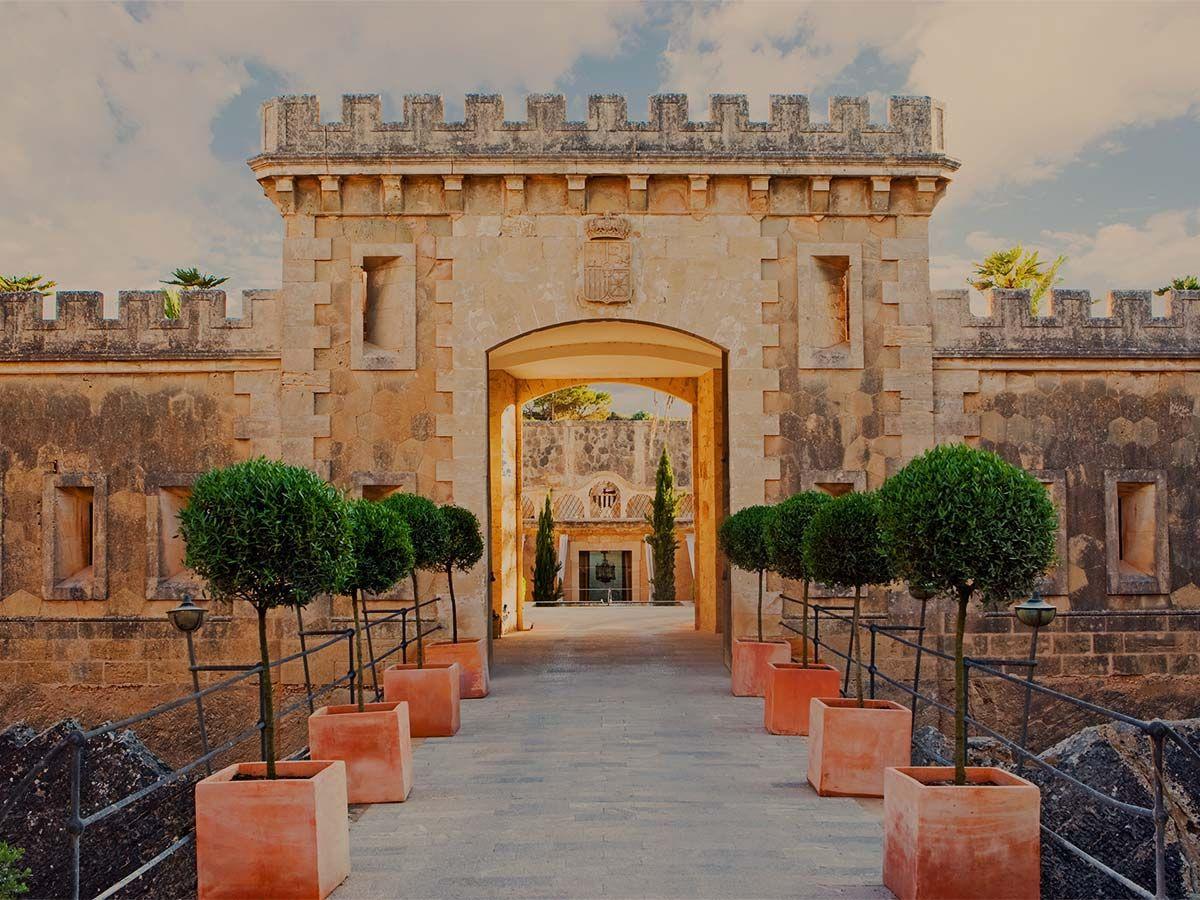 READ MORE: The 21 Best Places to Propose in the World
13. Lombardy, Italy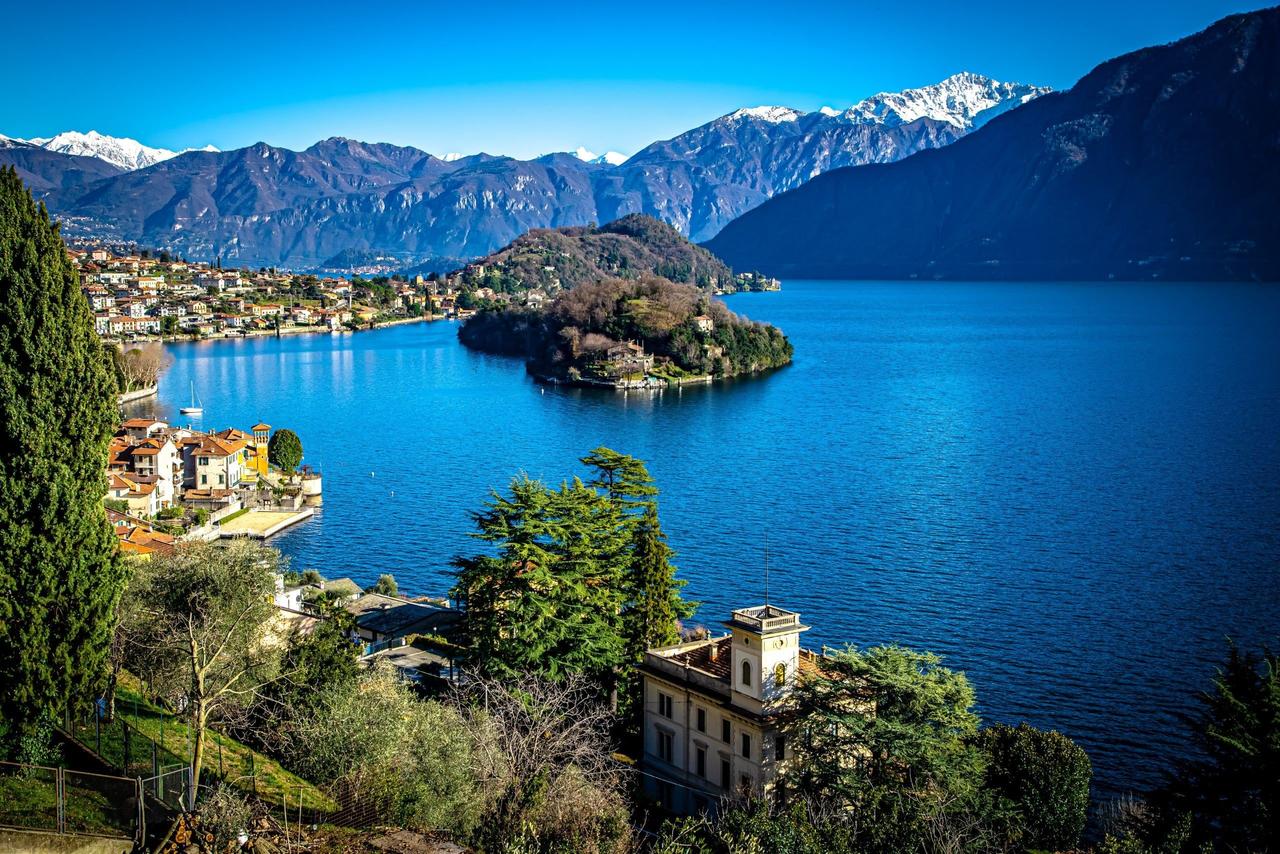 Why we love it: The Italian Lakes make a stunning backdrop to a wedding. Lake Garda and Lake Como are the best known, but check out some of the others, such as Lake Iseo and Lago di Ledro. As with all Italian celebrations, food will be a focus, so your guests will be in for a treat when it's time for the wedding breakfast.
When to wed: April-June & September-October
Wedding venue ideas: Villa Balbianello is gorgeous, surrounded by water and with manicured terraced gardens. For A-lister glamour, check out Grand Hotel Tremezzo, or for boho vibes, try L'Albereta.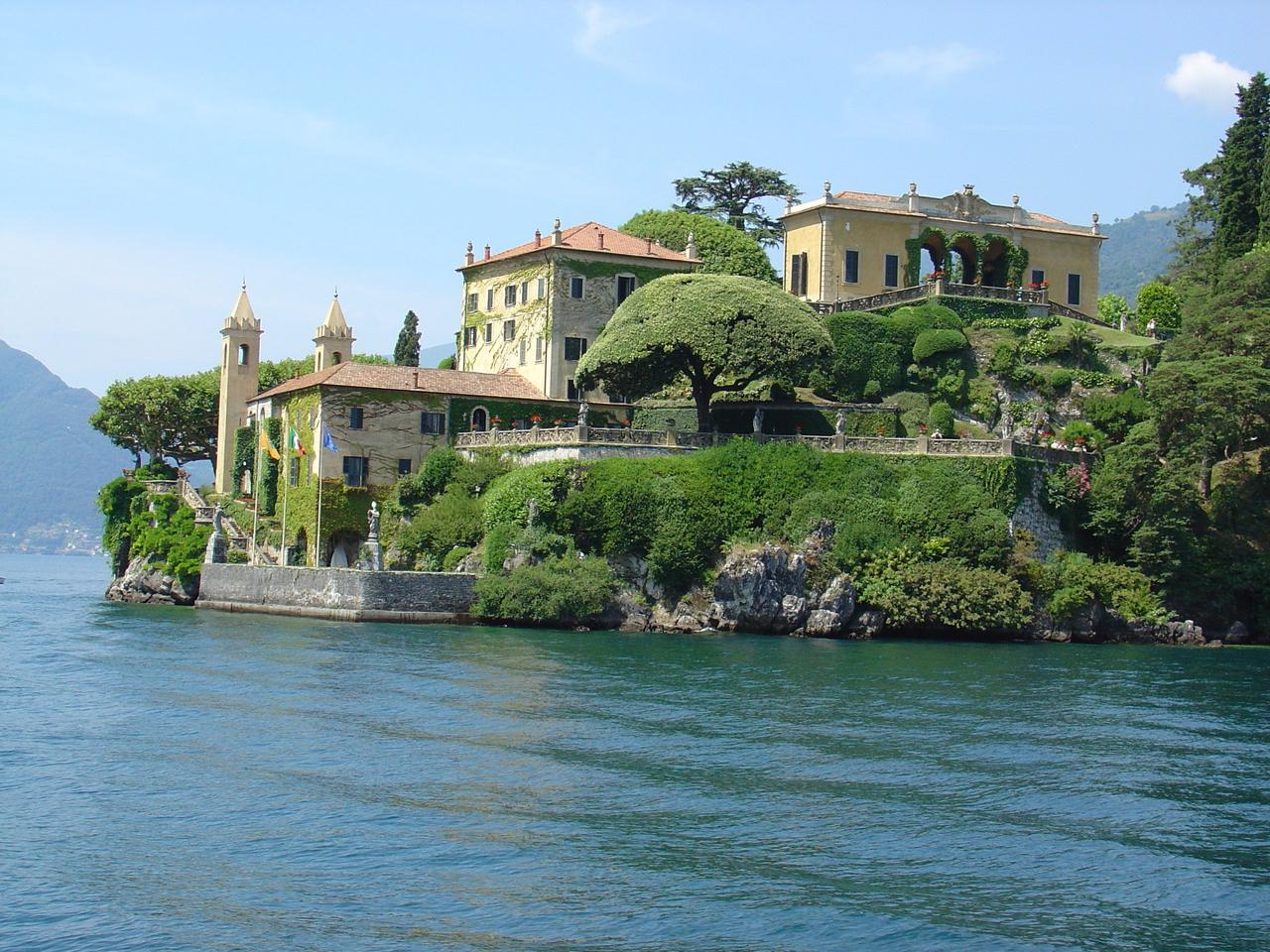 14. Marrakech, Morocco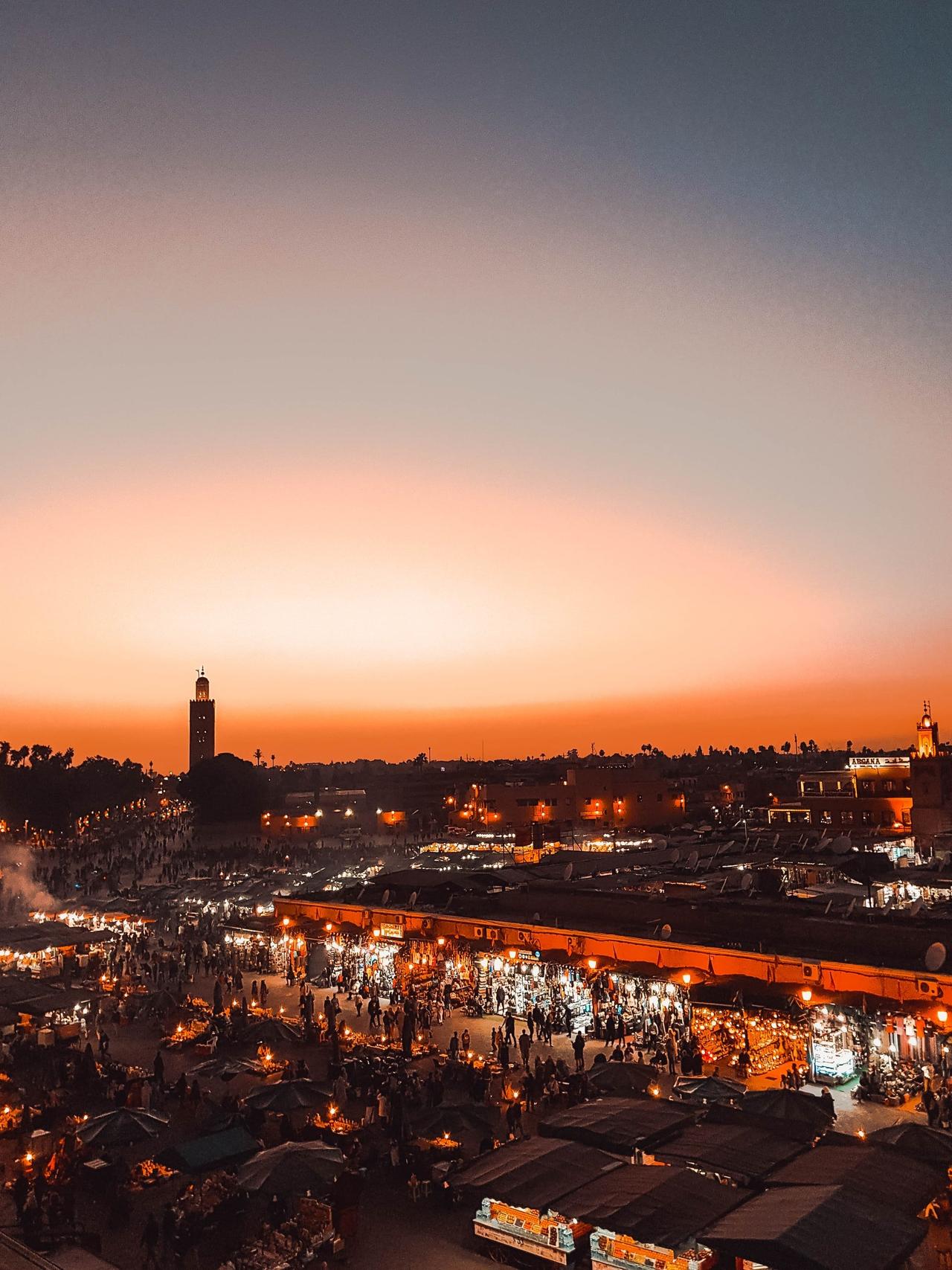 Why we love it: Marrakech has a wonderfully vibrant feel, whether you're checking out the bazaar by day or eating fresh street food by night in the main square. You'll be able to come up with lots of different suggested activities for any guests who decide to stay on longer. However, when it comes to your actual wedding, there are plenty of riads and hotels that have a romantic, away-from-it-all atmosphere.
When to wed: March-May, September-November
Wedding venue ideas: La Mamounia has long been a Marrakech favourite for its sumptuous styling and perfumed gardens. Palais Namaskar and Amajena are also luxuriously decadent options, or try Riad Siwan for a contemporary-meets-tradition aesthetic.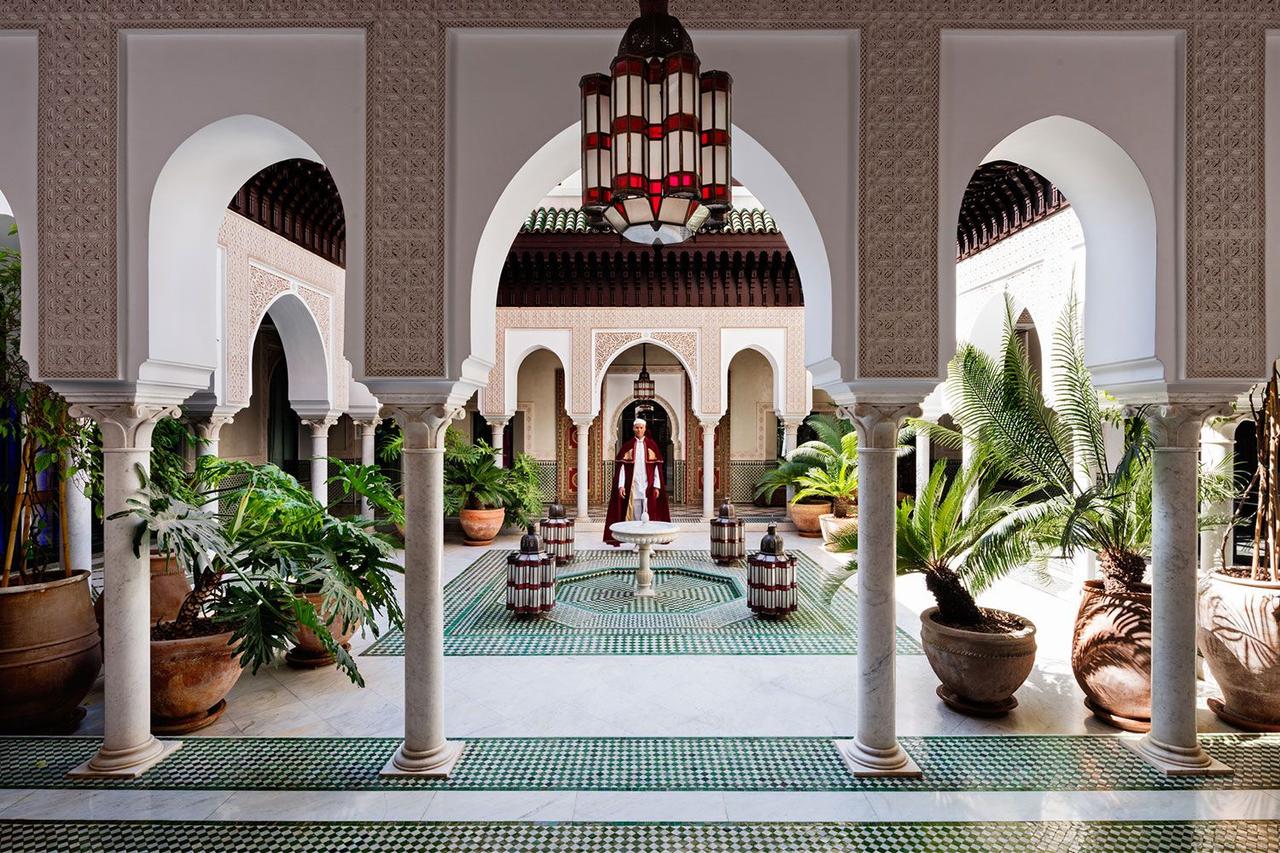 15. Dubai, United Arab Emirates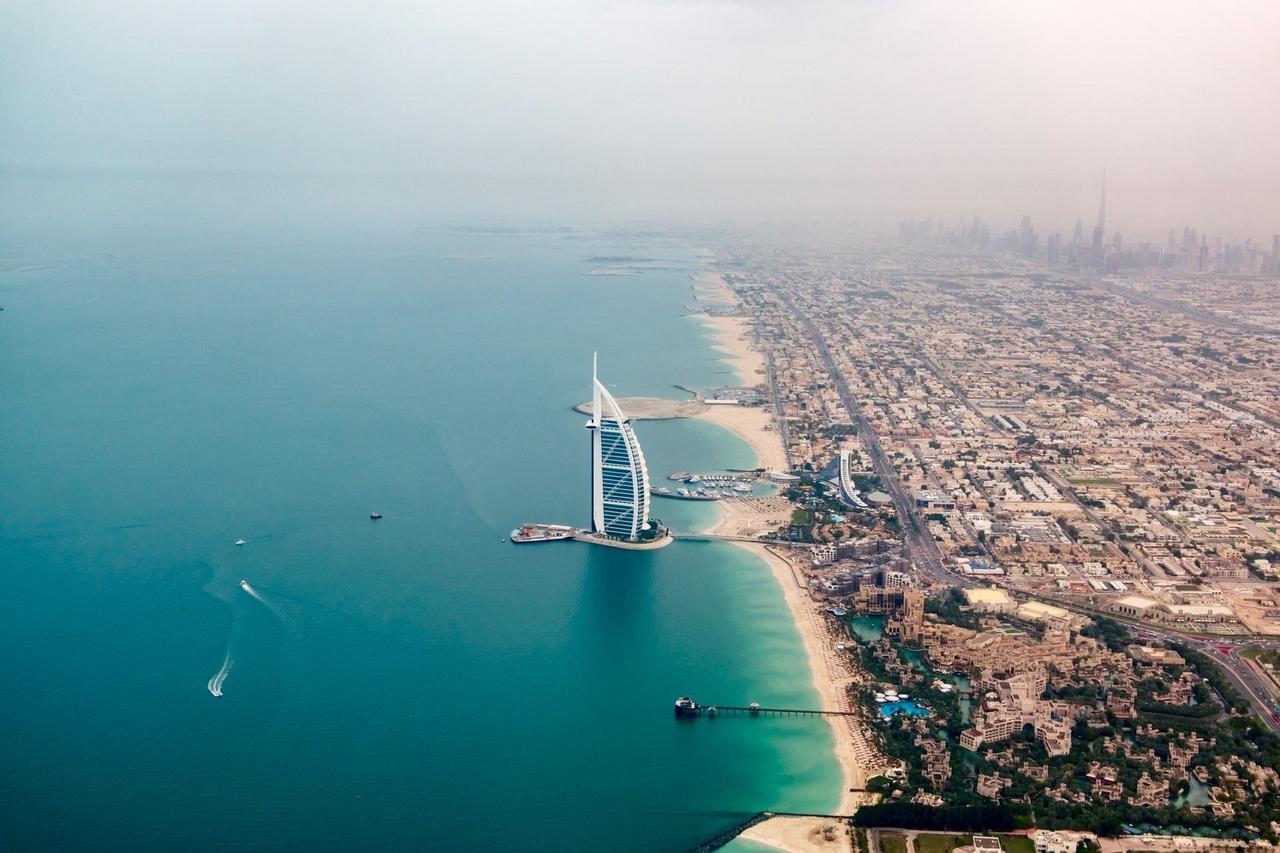 Why we love it: For high-end glitz and glamour, Dubai is hard to beat. And the flight time from the UK isn't too gruelling – under seven hours, which makes this location a compromise should one of you want long-haul while the other prefers short-haul. If you can, try to build in one of Dubai's famous Friday brunches to your wedding schedule, perhaps as a welcome event. These are much more elaborate than the typical British brunch – forget smashed avo on toast, we're talking unlimited food and drink at the leading hotels and restaurants.
When to wed: November-March
Wedding venue ideas: Anantara The Palm Dubai has the only over-water villas in the UAE, so we say, book one of these and stay on after the wedding for your honeymoon. There's plenty to delight guests, too, with swimming lagoons, private beach and a spa. One & Only Royal Mirage is a glamorous option, or for something very different, head into the desert at Bab Al Shams resort.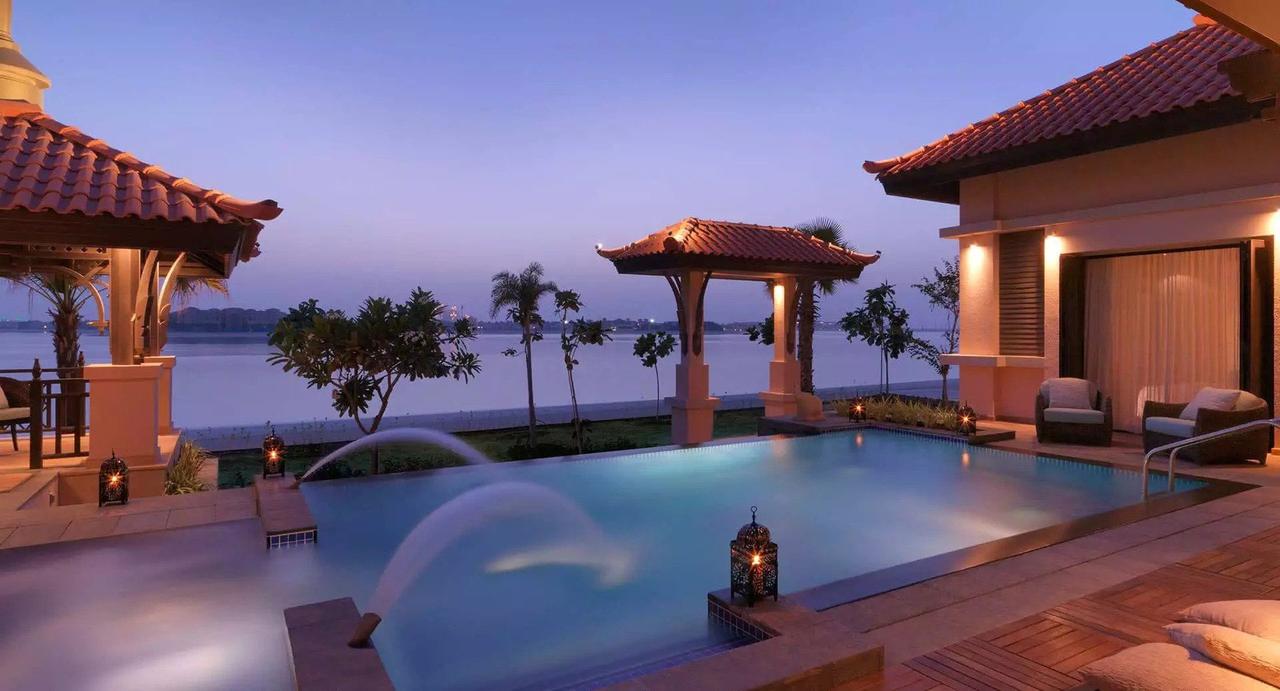 READ MORE: The World's Best Honeymoon Destinations By Month
16. Côte d'Azur, France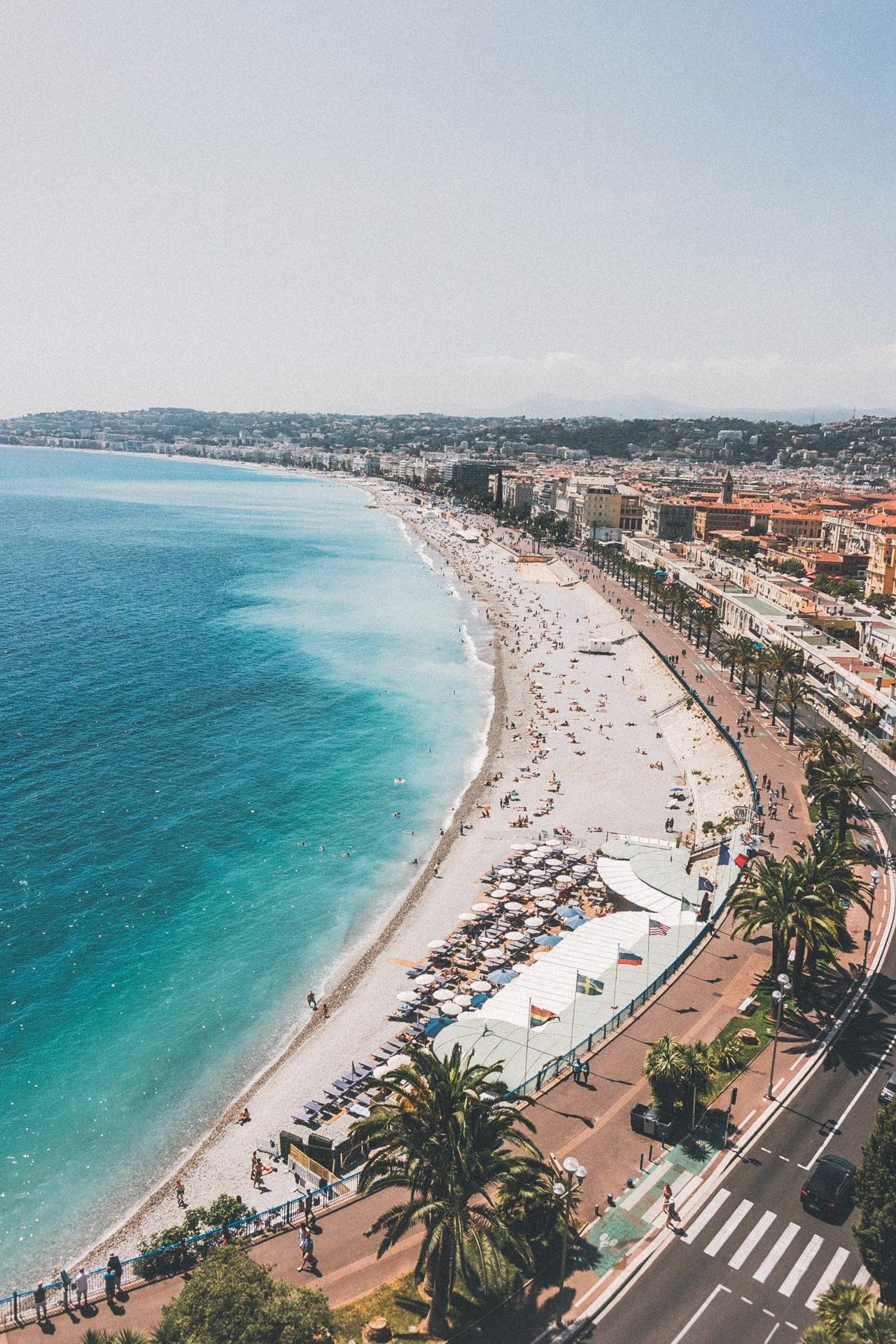 Why we love it: Also known as the French Riviera, this area has had jet set appeal since the 1960s. It's easy to see why, given the beauty of the surroundings – and the wealth of luxury resorts that have sprung up within these. The Côte d'Azur is never going to be a budget option, but if your dream is of a wedding day full of French glamour, this is the spot for you.
When to wed: May-June, September-October
Wedding venue ideas: Villa Ephrussi de Rothschild has stunning views, palatial interiors and a secluded location – basically, it's an A-lister's paradise. Located in Vence, Chateau Saint-Martin is a wonderfully tranquil retreat with excellent facilities including family-friendly private villas. Boutique beauty Chevre d'Or has a sublime terrace for wedding ceremonies.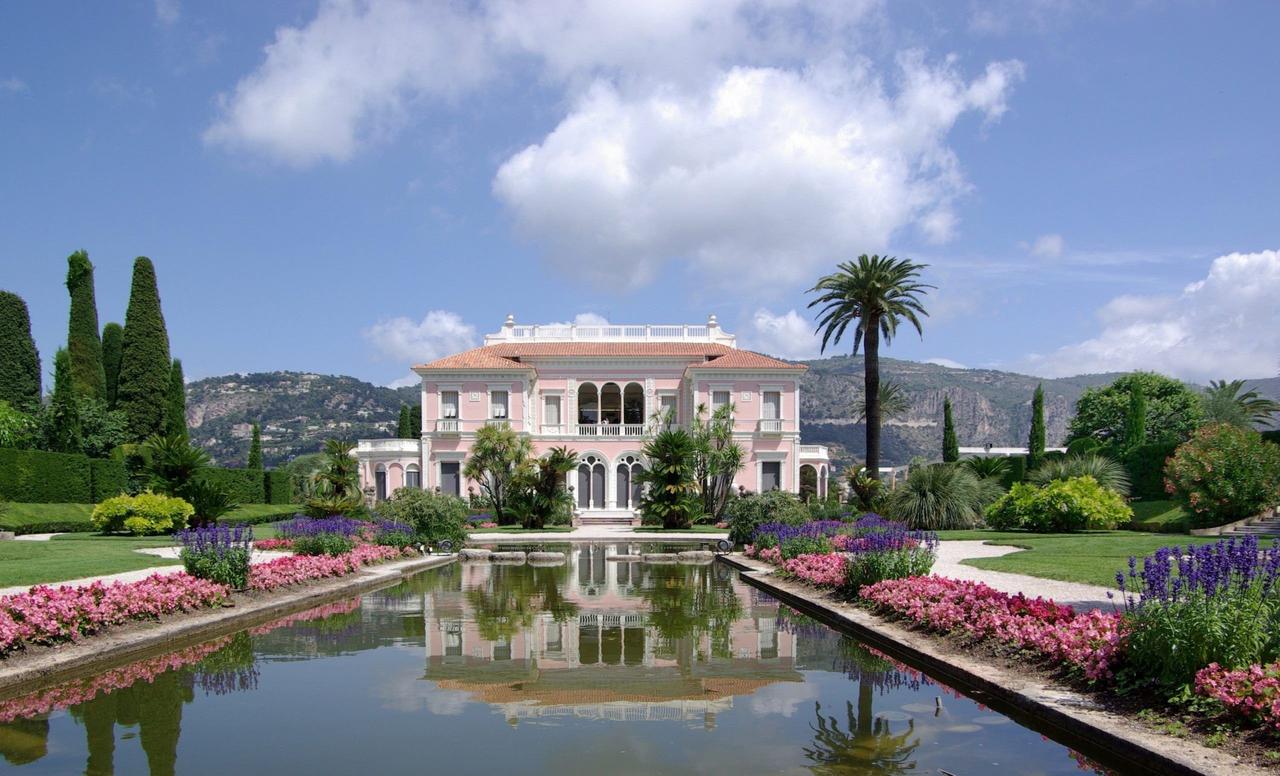 17. Nantucket, USA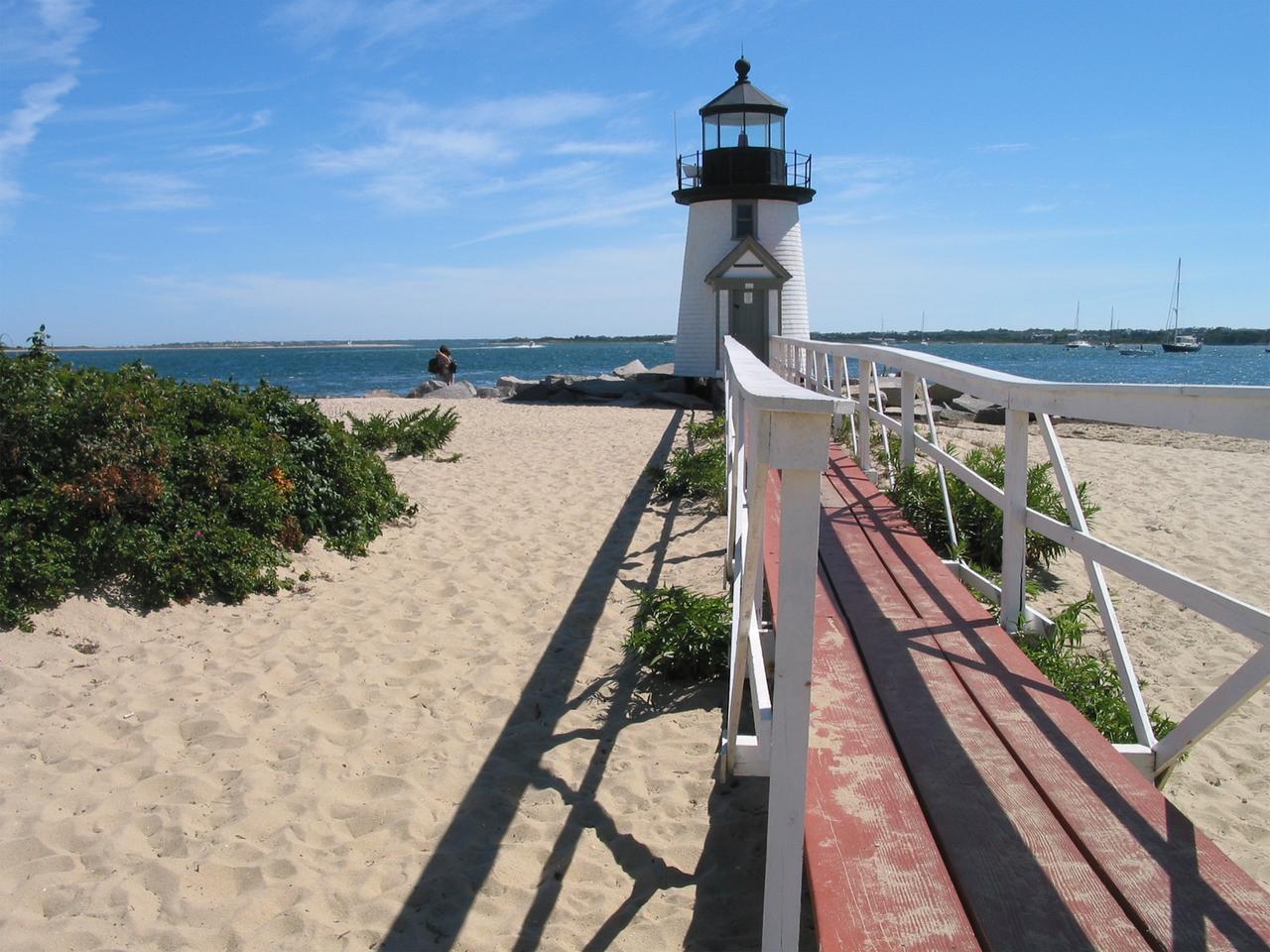 Why we love it: Nantucket is a coastal location with charm in spades, from the golden beaches to the weathered-shingle houses. It's a tiny island so can get busy in summer, but many of the hotels and resorts are cleverly designed to still feel serene. The area is justifiably noted for its excellent food, so your wedding breakfast should be nothing short of spectacular.
When to wed: March-April & September-October
Wedding venue ideas: We're big fans of The Wauwinet's laidback-luxe style. This five-star historic inn is set on the beachfront, with beautiful rooms, the friendliest service and an award-winning wine cellar. For something quirky, you can have your wedding at the atmospheric Nantucket Whaling Museum or on the terrace at the Dreamland Theater.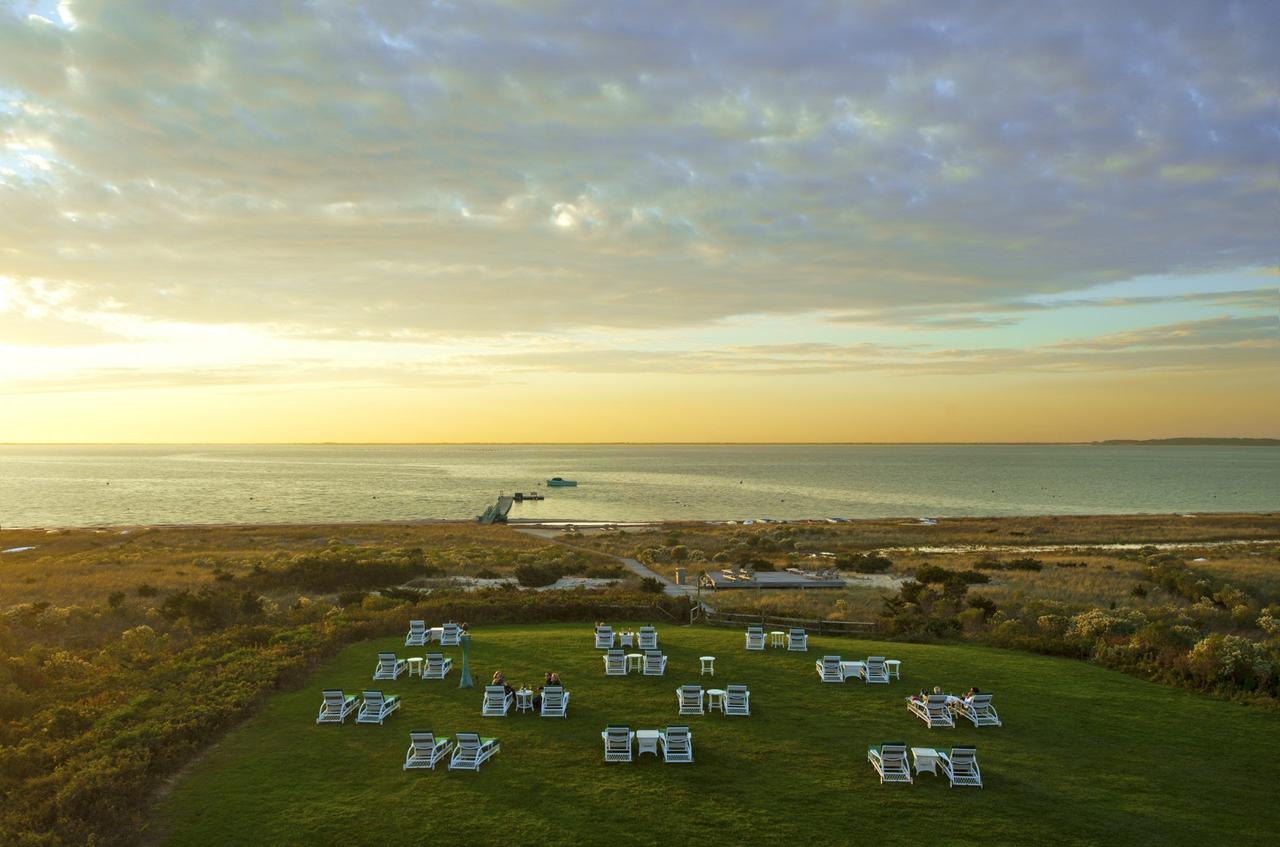 18. Paris, France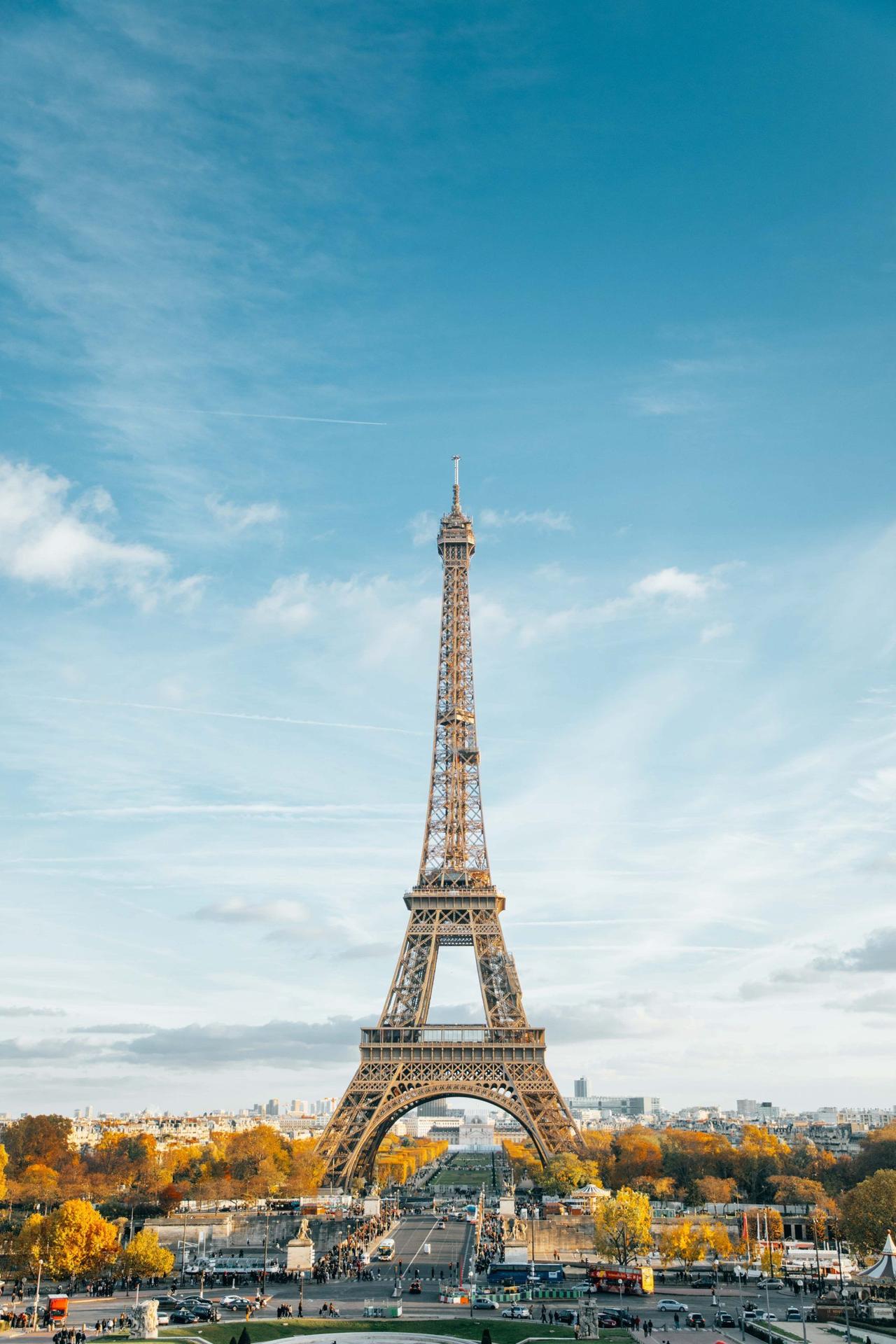 Why we love it: What edit of destination wedding locations would be complete without the city of love? Start your wedding adventure with Champagne at Searcys at St Pancras station, before hopping on the Eurostar. You'll find plenty of fabulous restaurants for a pre-wedding welcome dinner with your guests – we particularly like the boho Marais district for an evening out – before a wedding the following day full of more fine dining and, of course, wine.
When to wed: April-June & September-October
Wedding venue ideas: The Shangri-La Hotel is as suited to an intimate celebration as a larger guest list, with a variety of glamorous spaces. The hotel overlooks both the Eiffel Tower and The Seine, making it a perfectly Parisian location. We also like the sophistication of Le Bristol and the contemporary-cool event spaces at Les Bains.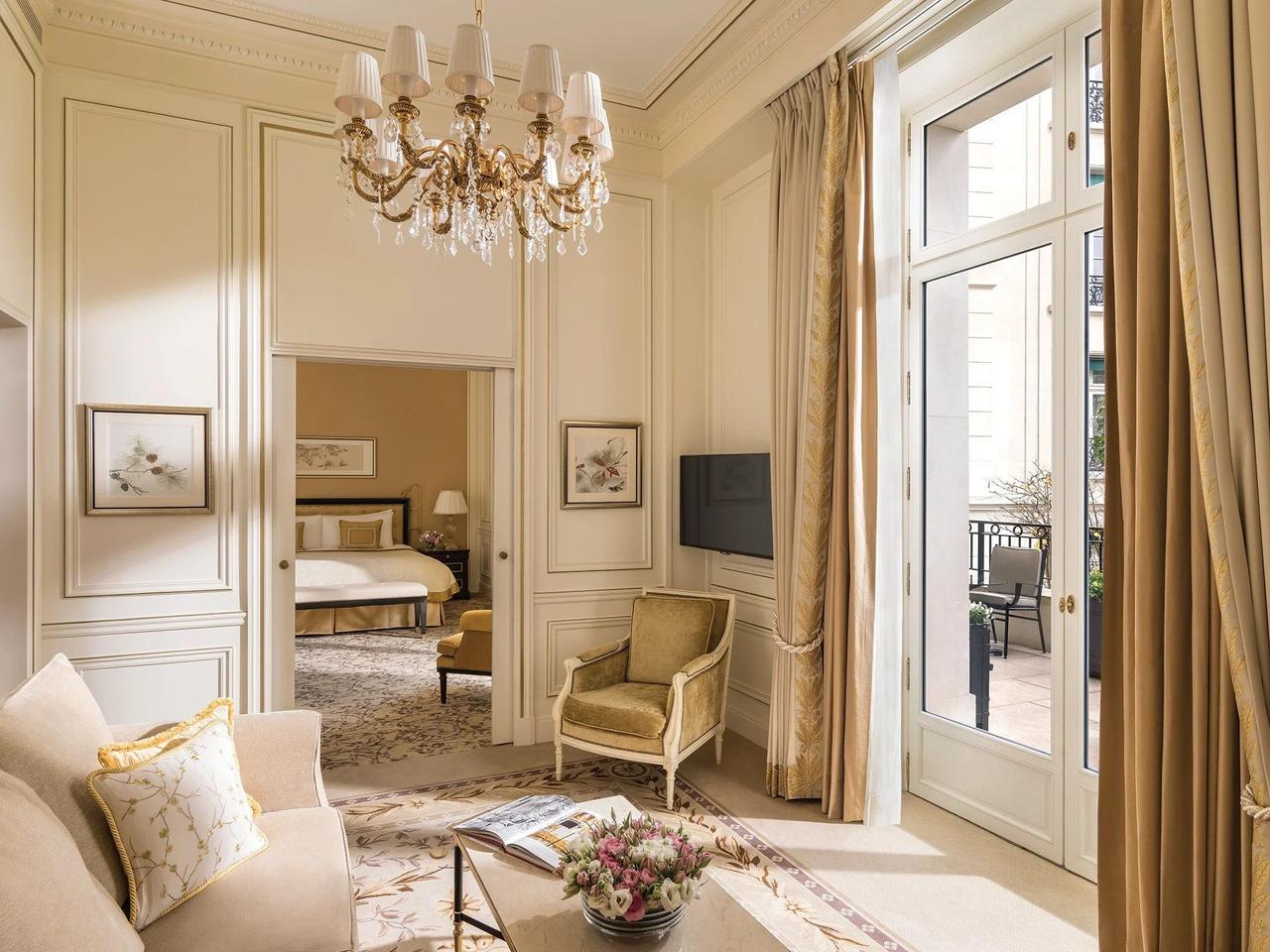 READ MORE: 16 Best Places to Buy Bridesmaid Dresses Online
19. Rhode Island, USA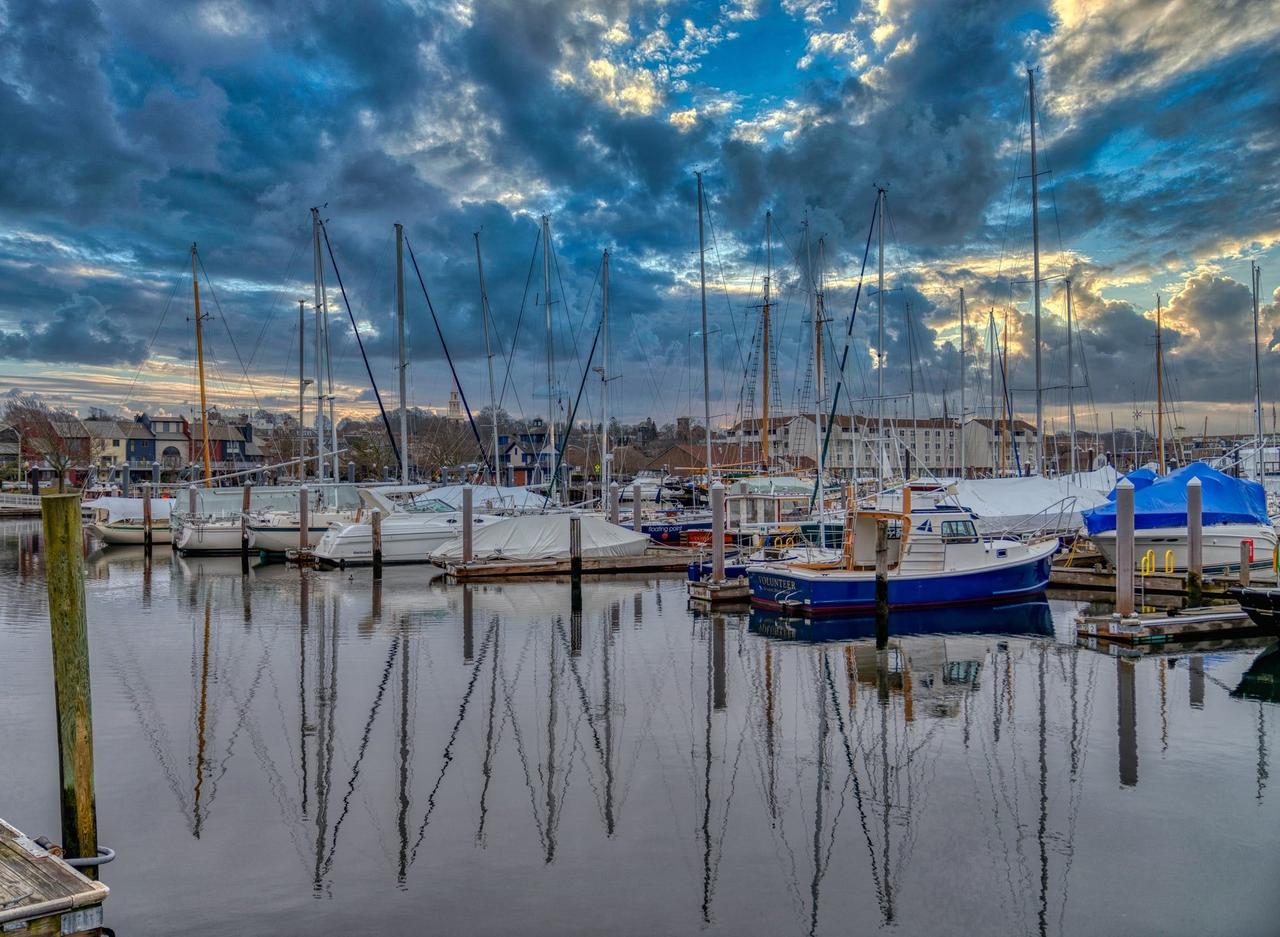 Why we love it: The sheer natural beauty of this New England state makes it a delightful location if you want a wedding that's mainly outdoors, with miles and miles of glorious beaches. Should you decide to stay on for your honeymoon, you'll find plenty to do, from day trips to picturesque towns to hiking, but the state's relatively small size means it's easy to get around.
When to wed: March-May & September-November
Wedding venue ideas: Overlooking the Atlantic coast, Ocean House combines historic grandeur with contemporary luxury. The food is excellent, whether you want American bistro classics or seafood-based fine dining. Their sister venue, Weekapaug Inn, is a lovely boutique in a beautiful setting.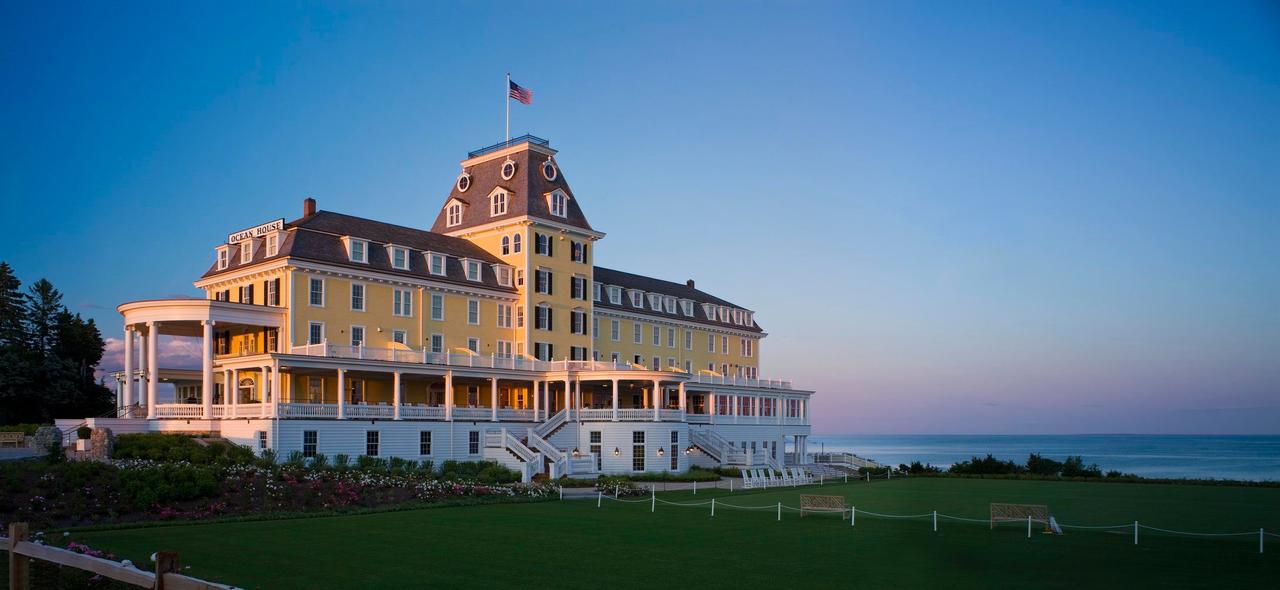 20. Puglia, Italy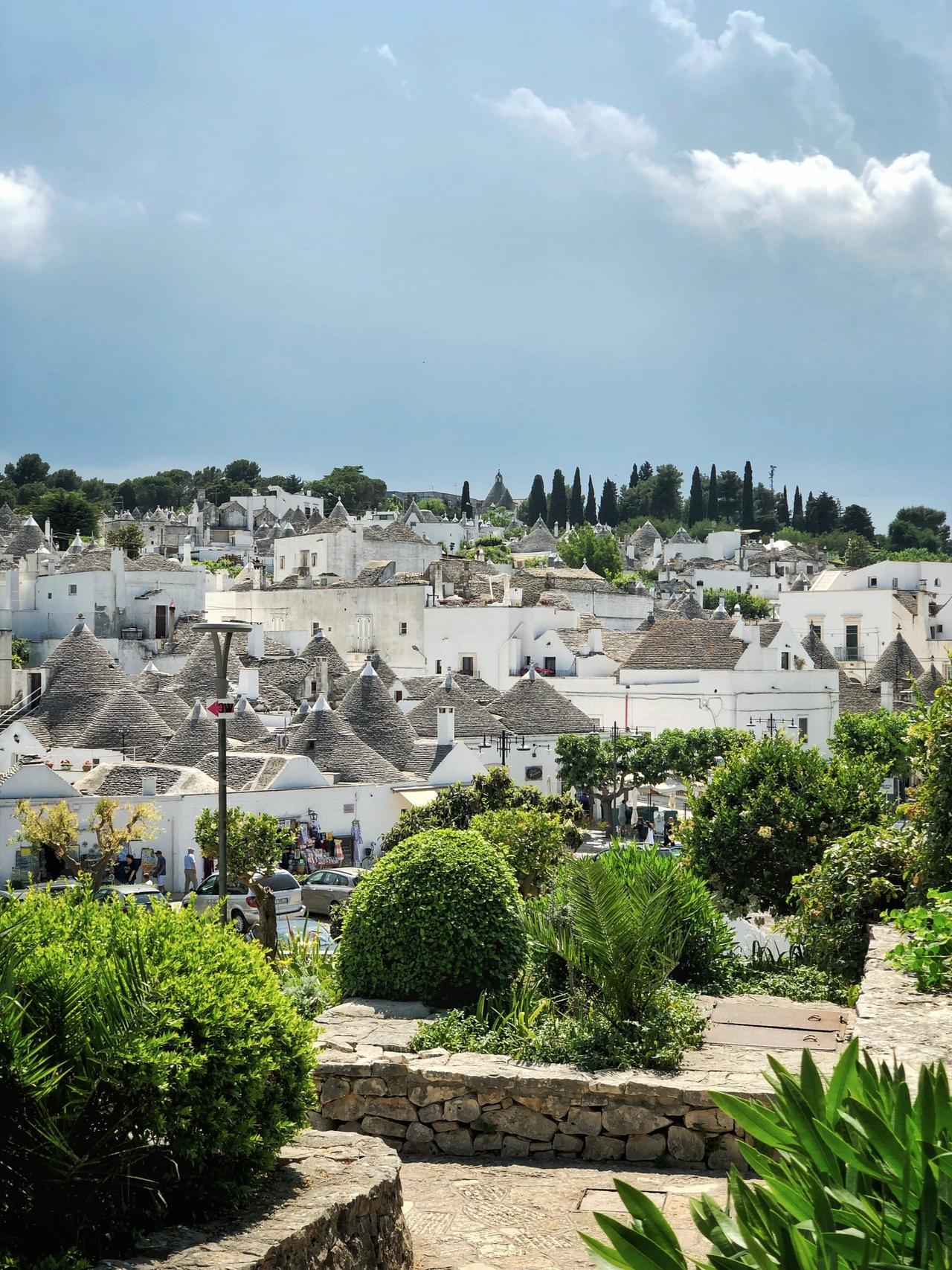 Why we love it: It's not entirely off the beaten track, but Puglia's certainly a less obvious choice for an Italian wedding than Tuscany or the Amalfi Coast – but the area is every bit as lovely as these. Think enchantingly pretty countryside, gorgeous beaches and delicious regional cuisine.
When to wed: May-June & September
Wedding venue ideas: Regal-meets-rustic resort Borgo Egnazia is where Justin Timberlake and Jessica Biel got married – and we can see why, from the limestone architecture to the serene spa for some pre-wedding pampering. Villa San Martino is another lovely space, with a private park, or for historic charm, try medieval fortress Torre Del Parco.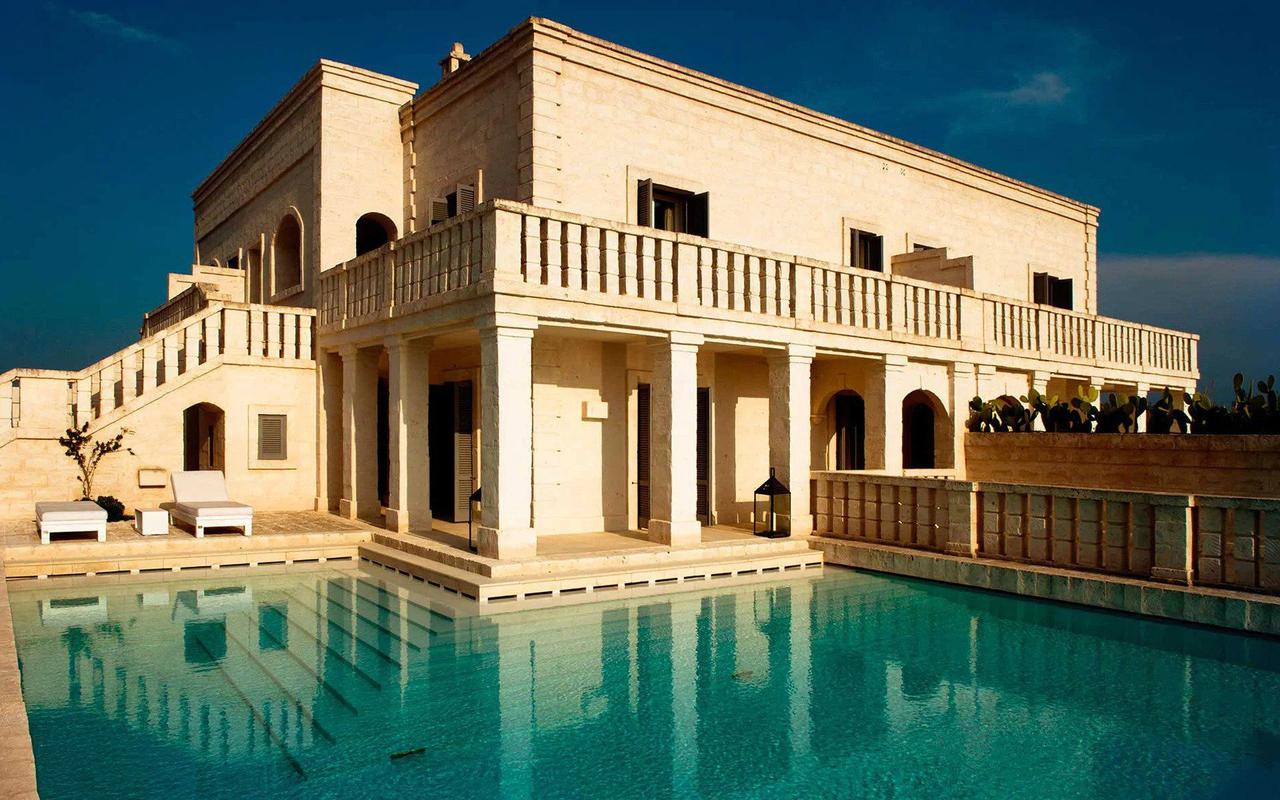 READ MORE: 17 Reasons to Get Married in Italy
21. Barbados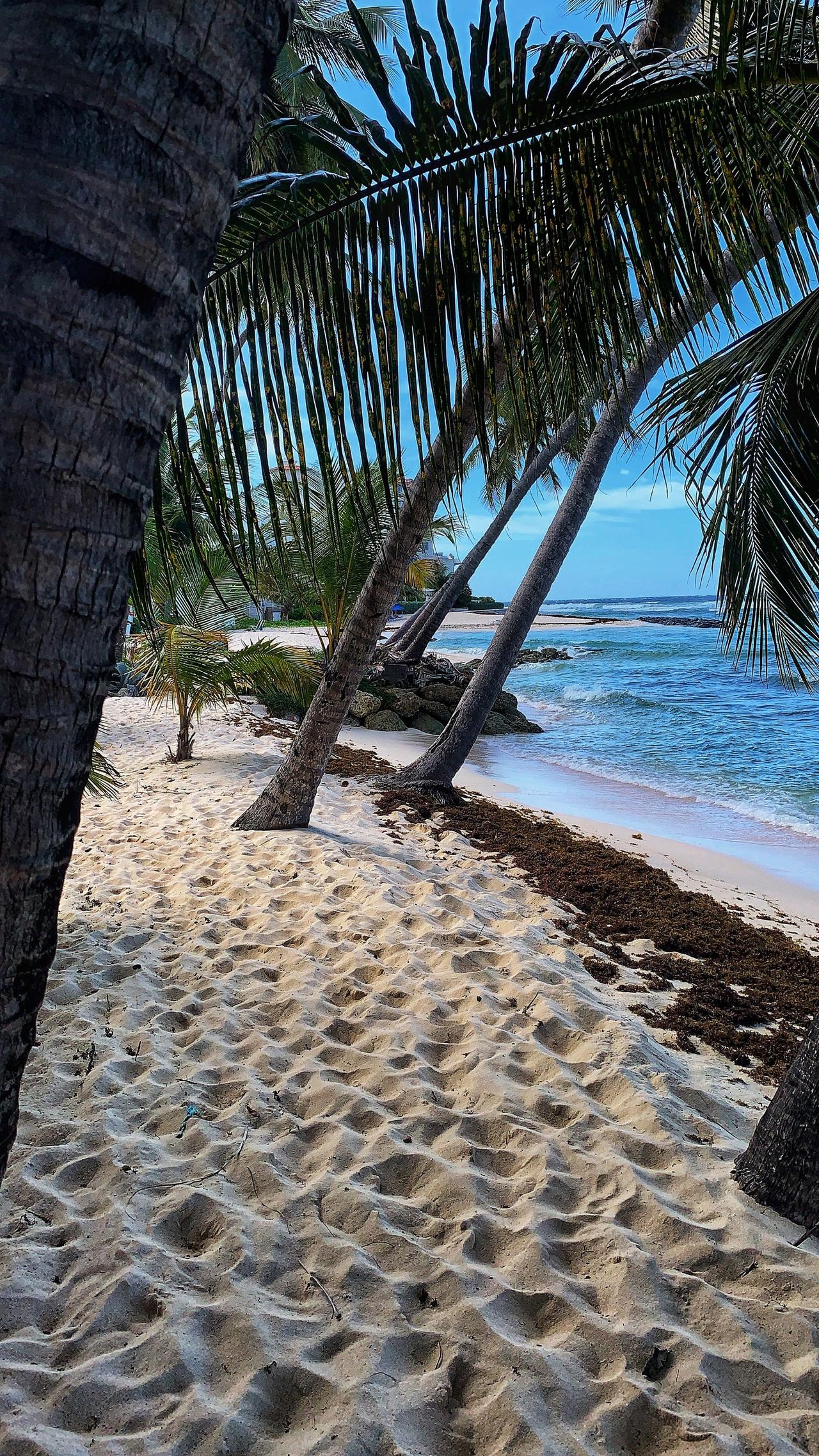 Why we love it: This Caribbean island has a well-deserved reputation to glamour, thanks to its luxe resorts and restaurants. However, there's plenty of natural beauty, too, with soft-sand beaches, sparkling sea, tropical flowers and waterfalls.
When to wed: December-April
Wedding venue ideas: Sandals Royal Barbados is an all-suite resort that's perfect for combining your wedding with a luxurious honeymoon – in fact, if you stay for three nights (as with all Sandals resorts), you qualify for a free wedding, including a personal planning team. Spot tropical fish on a PADI dive, chill out by the rooftop pool and dine on delicious food in one of the seven restaurants – that's assuming you can tear yourself away from your blissful suite, of course. The icing on the cake? If you stay for three nights or more, you get your wedding for free! This is the same at all Sandals and Beach Resorts Caribbean properties.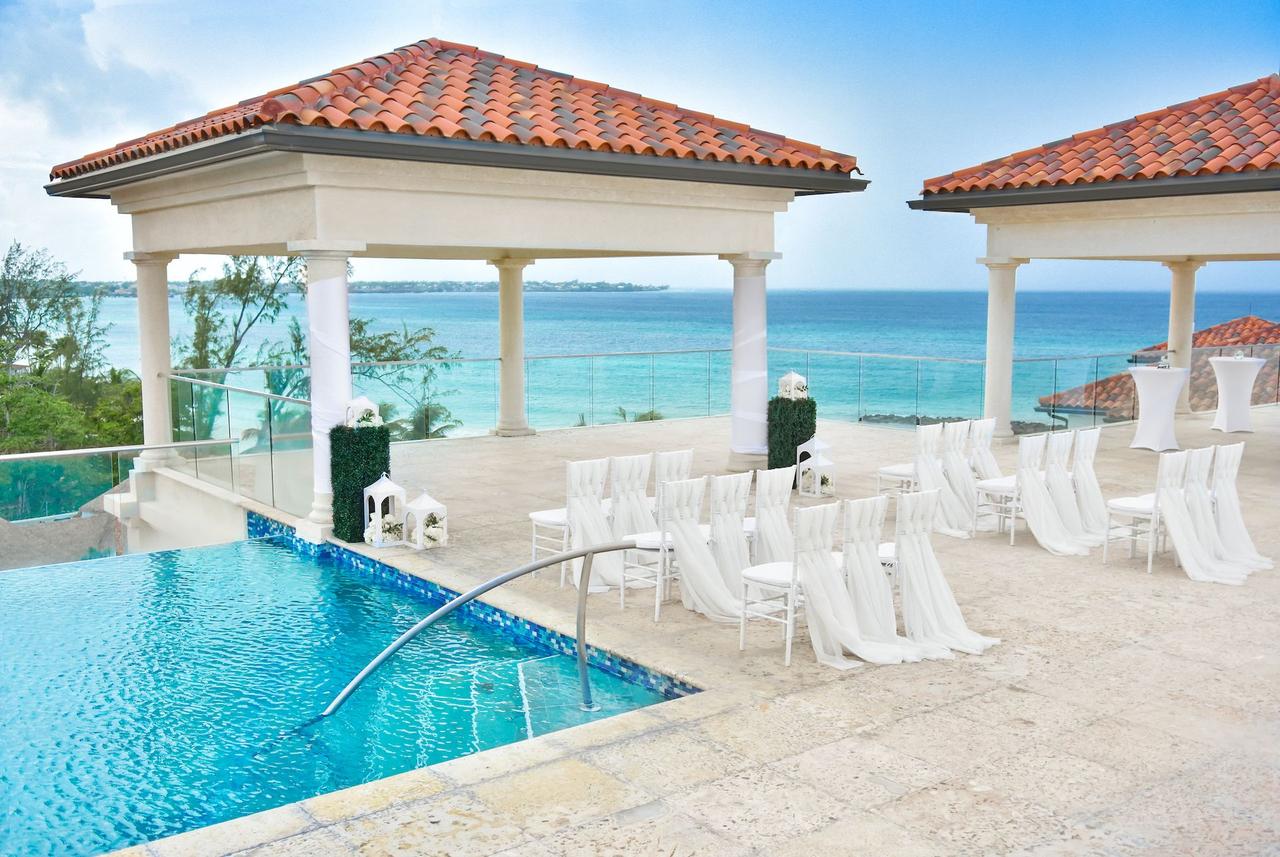 22. Sicily, Italy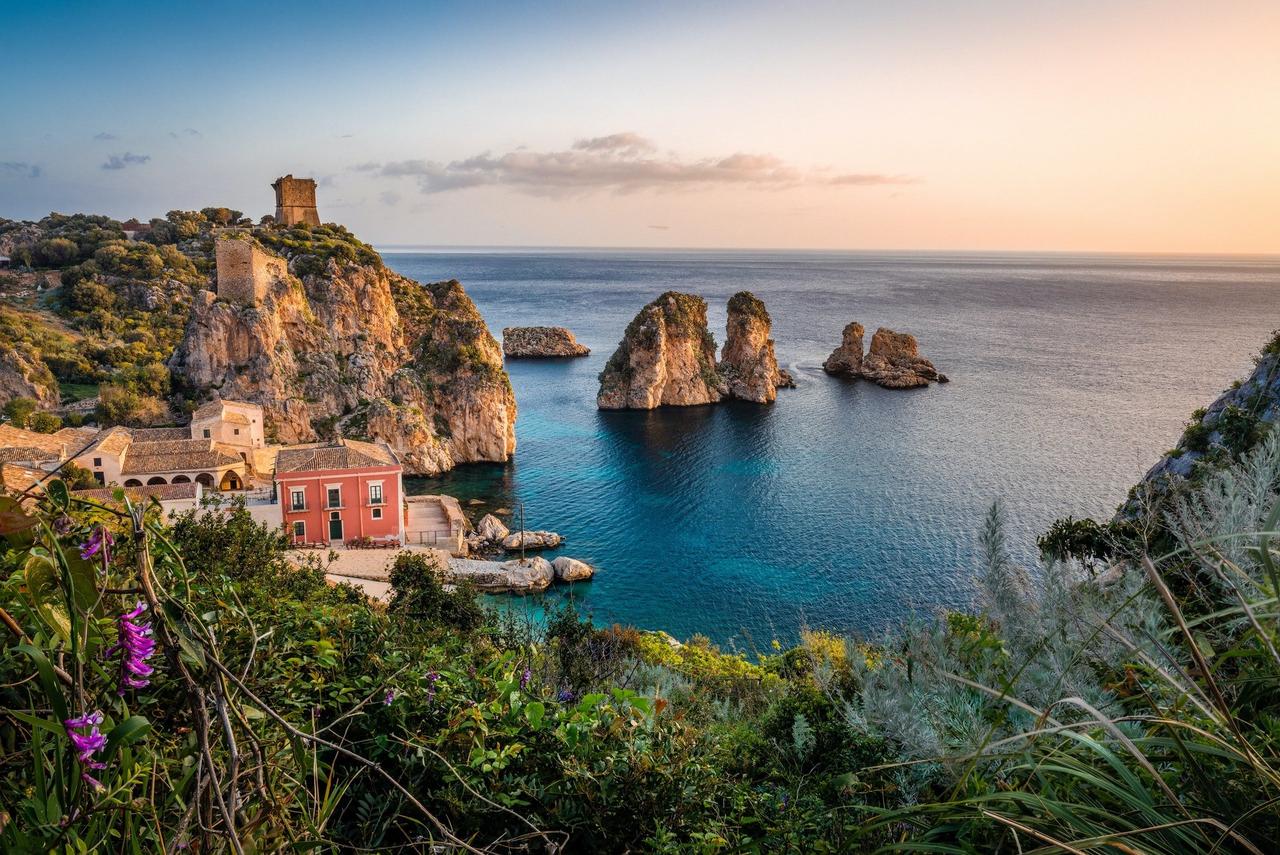 Why we love it: This Mediterranean island is known for fabulous food, stunning scenery of sandy beaches ringed with mountains, and delicious wine – elements that all help to make a destination wedding to remember! Many budget airlines fly directly from the UK, making it a relatively easy journey for your guests.
When to wed: April-June & September-October
Wedding venue ideas: Eco-certified retreat Monaci delle Terre Nere is a rustic-chic boutique on the slopes of Mount Etna, surrounded by vineyards and olive groves. Villa La Limonaia has a sense of grandeur, while La Tonnara di Marzamemi is ideal for a warehouse-style wedding.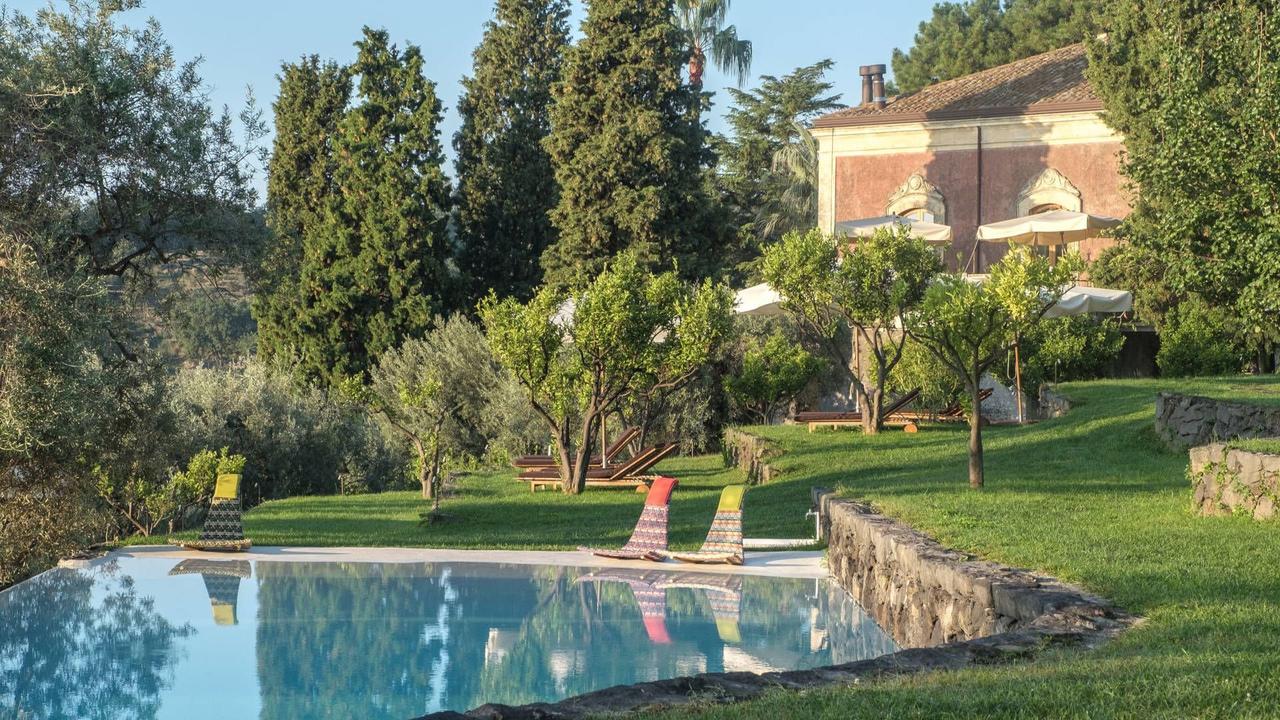 23. Split, Croatia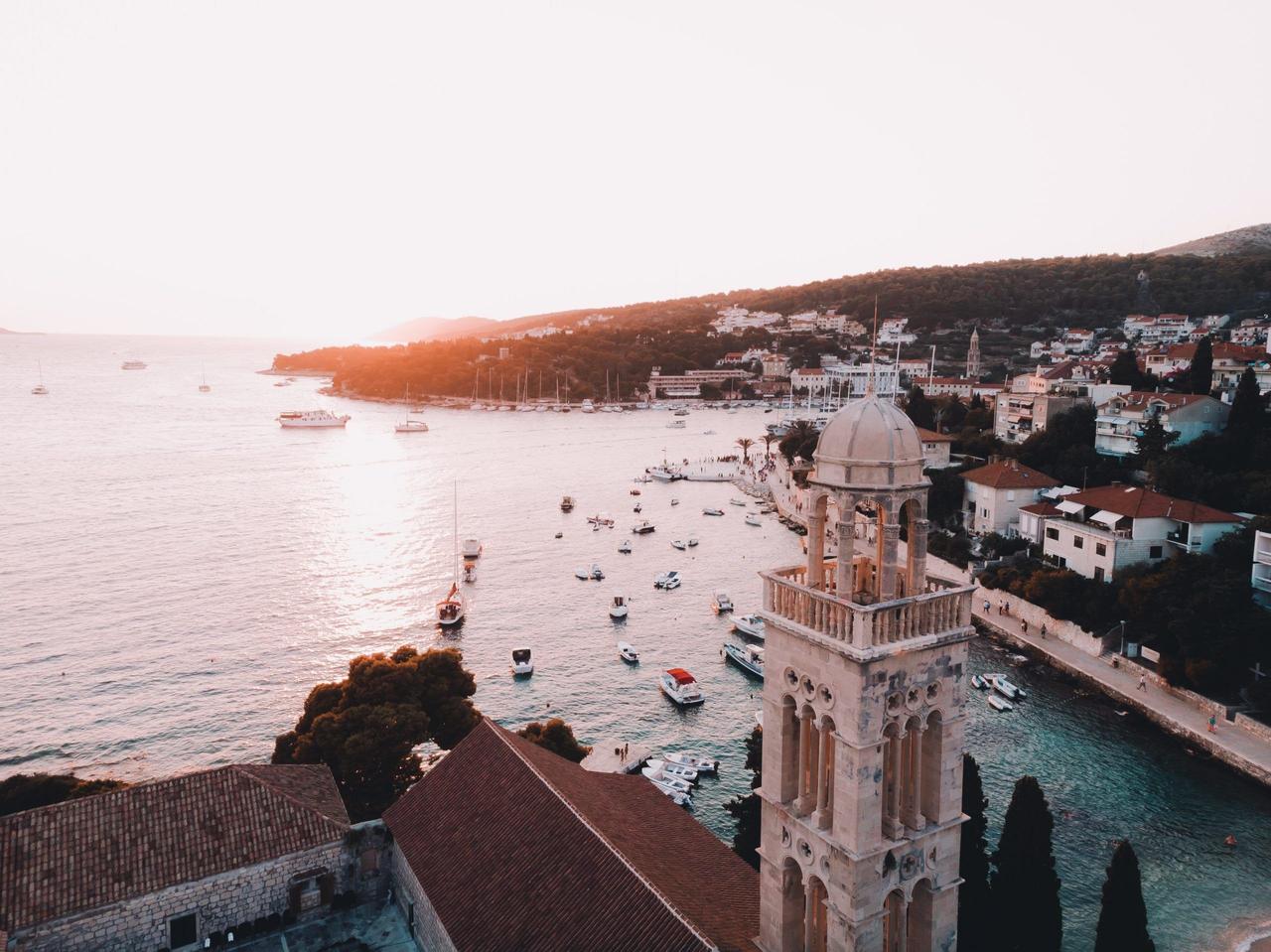 Why we love it: Lively coastal city Split has a big personality, blending historic architecture, a vibrant nightlife and a laidback beach culture. It's also an easy jumping-off point for some island-hopping, so guests will have plenty to do.
When to wed: May-June & September-October
Wedding venue ideas: Villa Dalmacija is a historic gem that has the perfect facilities for a destination wedding. There's a private beach, walled garden and open-air terrace – what more could you need? Dvor restaurant is an excellent choice for a smaller guest list, with two private dining terraces.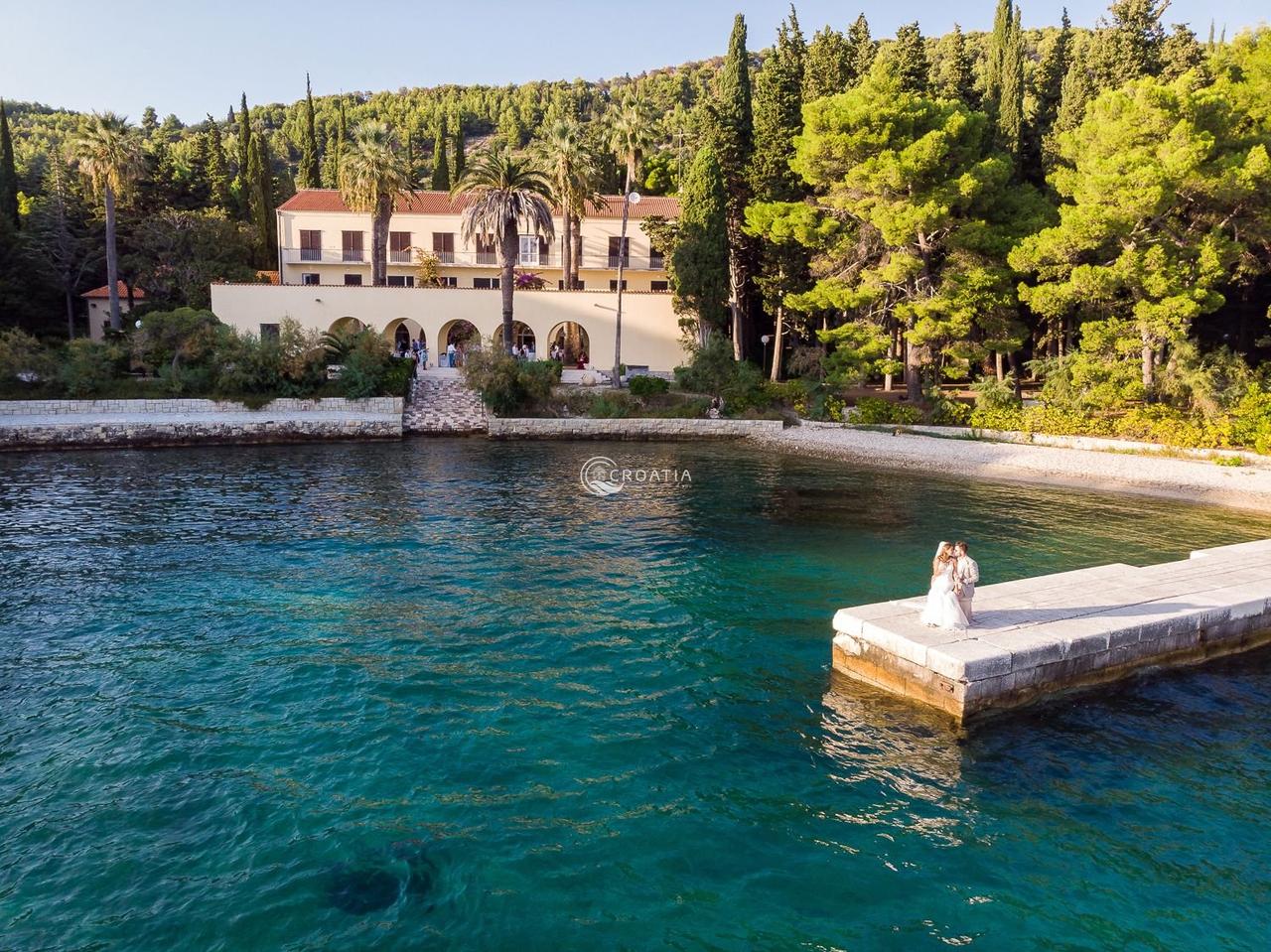 READ MORE: 6 Hot Honeymoon Trends for 2021 & Where to Experience Them
24. Venice, Italy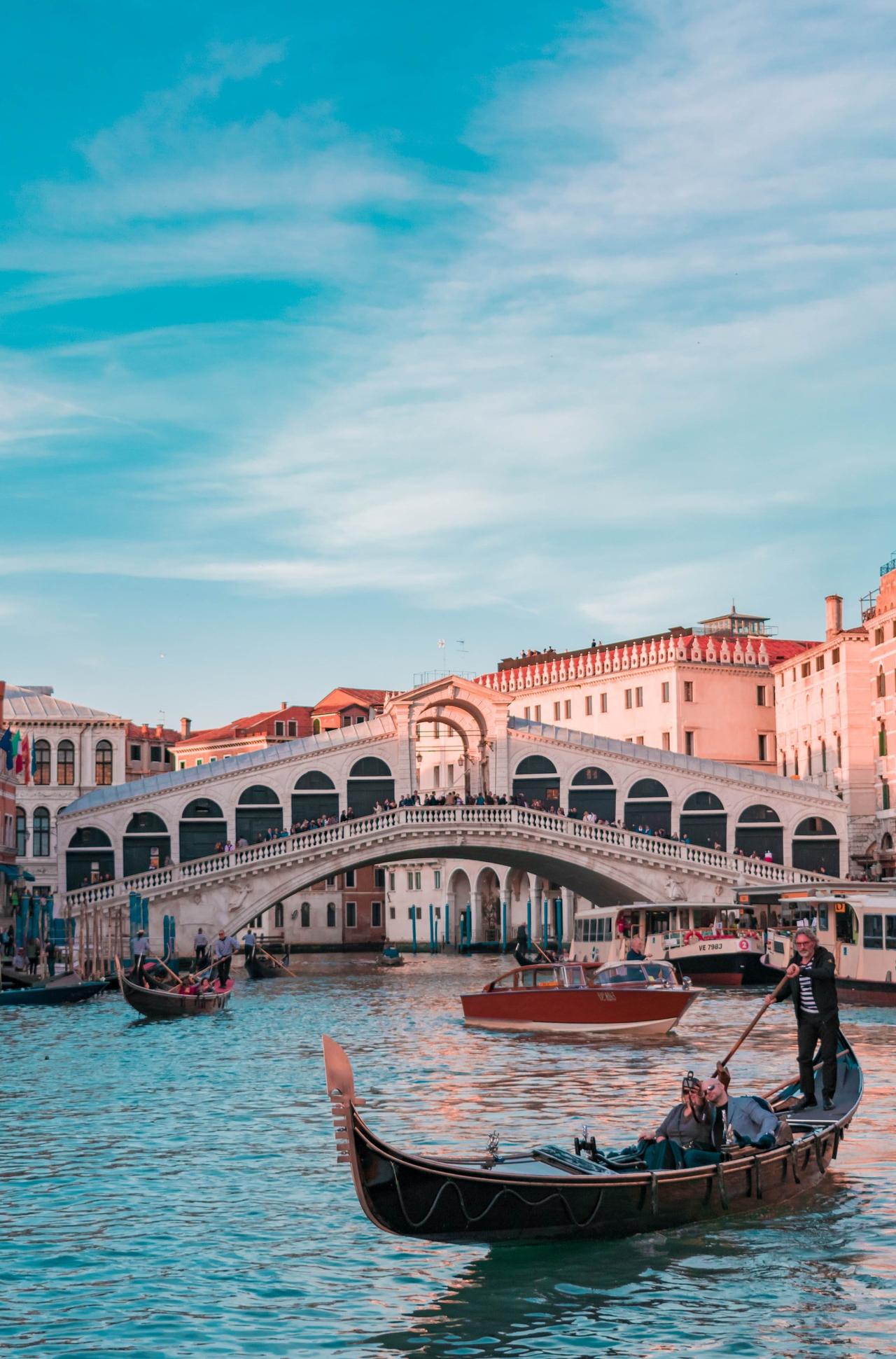 Why we love it: However many photos you've seen, nothing can prepare you for the first time you see Venice with your own eyes. It is, simply, magical – and your wedding backdrop should be nothing less. Ignore anything you've heard about the food not being quite as good as the rest of Italy. Having been, we can confirm that you can enjoy a magnificent wedding breakfast, which must include some traditional cicchetti, Venetian antipasti.
When to wed: March-April and September-November
Wedding venue ideas: Belmond Hotel Cipriani is justifiably renowned, with Michelin-starred dining, magnificent lagoon views and sumptuous interiors. We're also keen on the glamorous San Clemente Palace Kempinski, set on a private island, and the historic Luna Hotel Baglioni.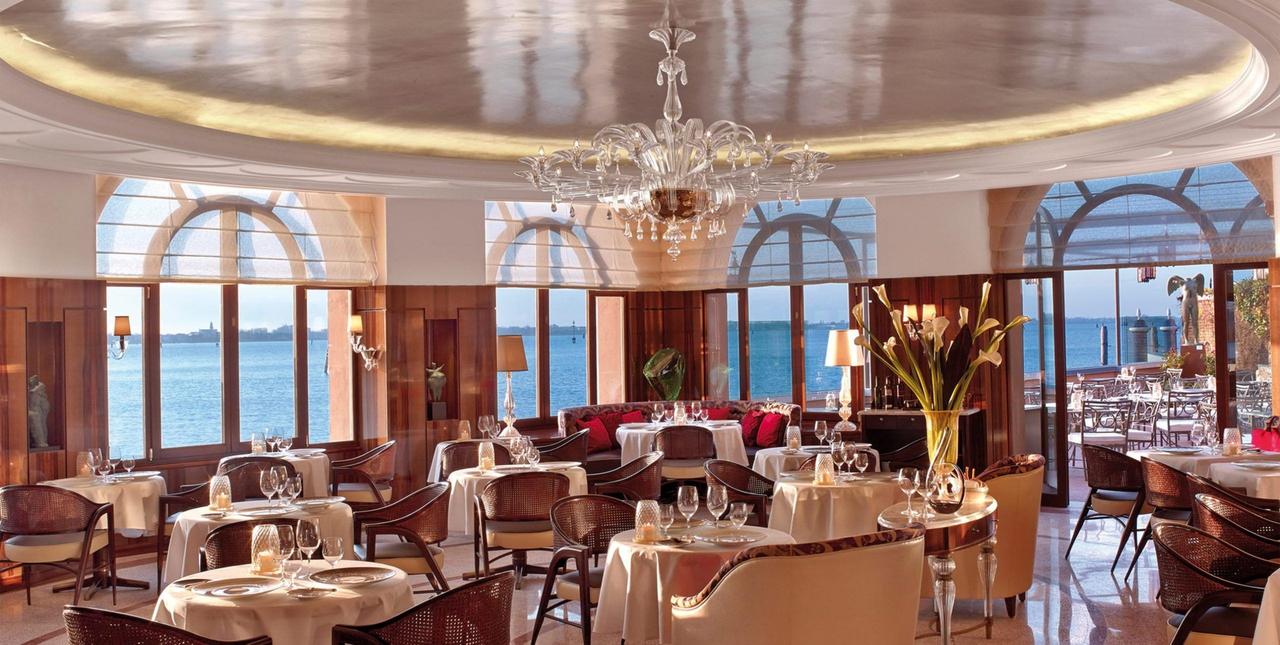 25. Bali, Indonesia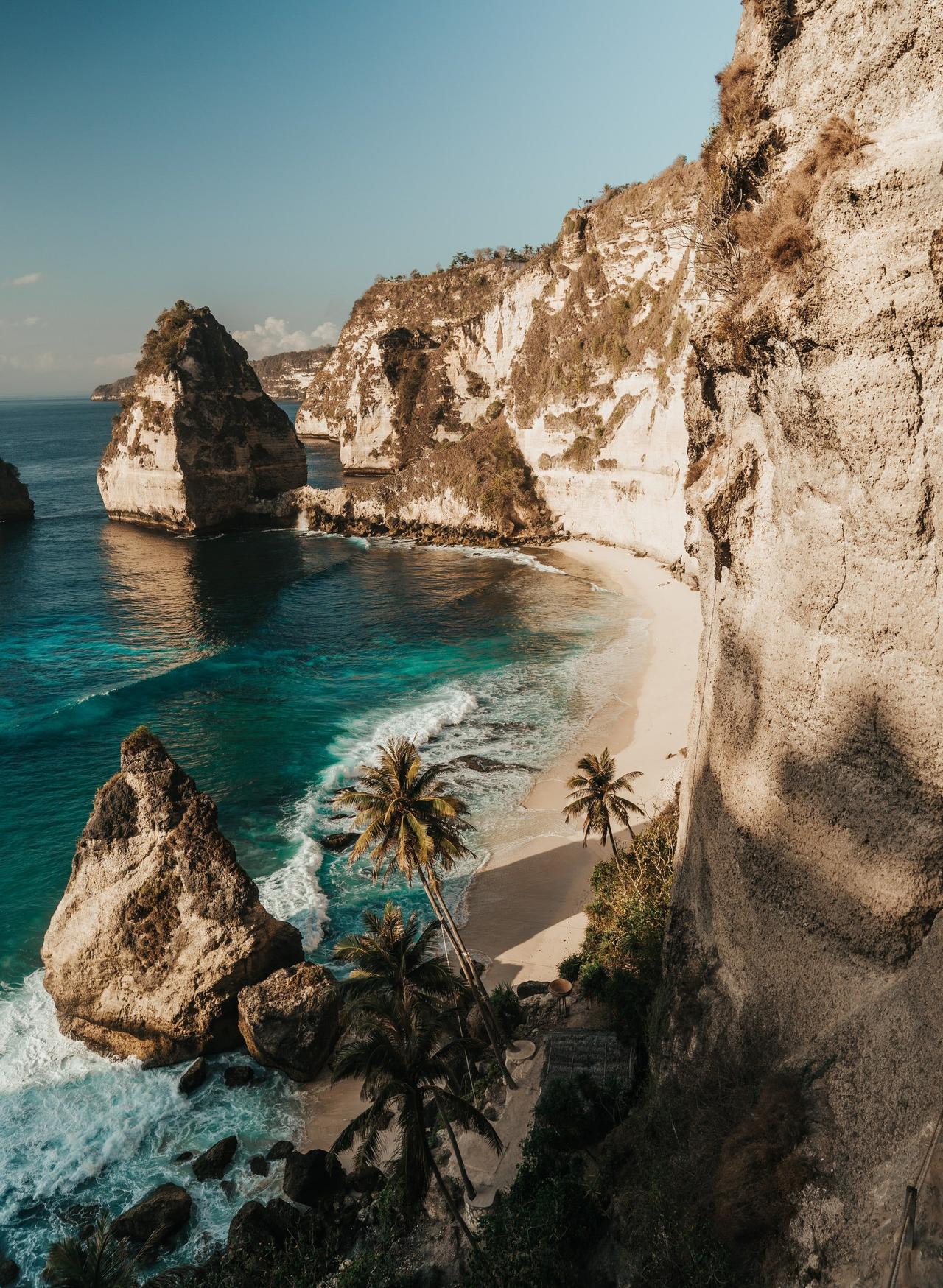 Why we love it: While Bali may be a long journey from the UK - we're talking over 15 hours in the air - it's totally worth the flight time. This truly is a paradise island, with scenery that takes in breathtakingly beautiful beaches, soaring mountains and verdant rice terraces. There's so much to explore, too, from bustling markets to temples. Compared to other long-haul destinations, the prices are reasonable, so you can get luxe-for-less when it comes to your wedding.
When to wed: May-June & September
Wedding venue ideas: Set on Seminyak beach, The Legian is the perfect tropical getaway, with chic accommodation - for extra privacy, choose a villa - and glorious views across the Indian Ocean. They cater for weddings large and small.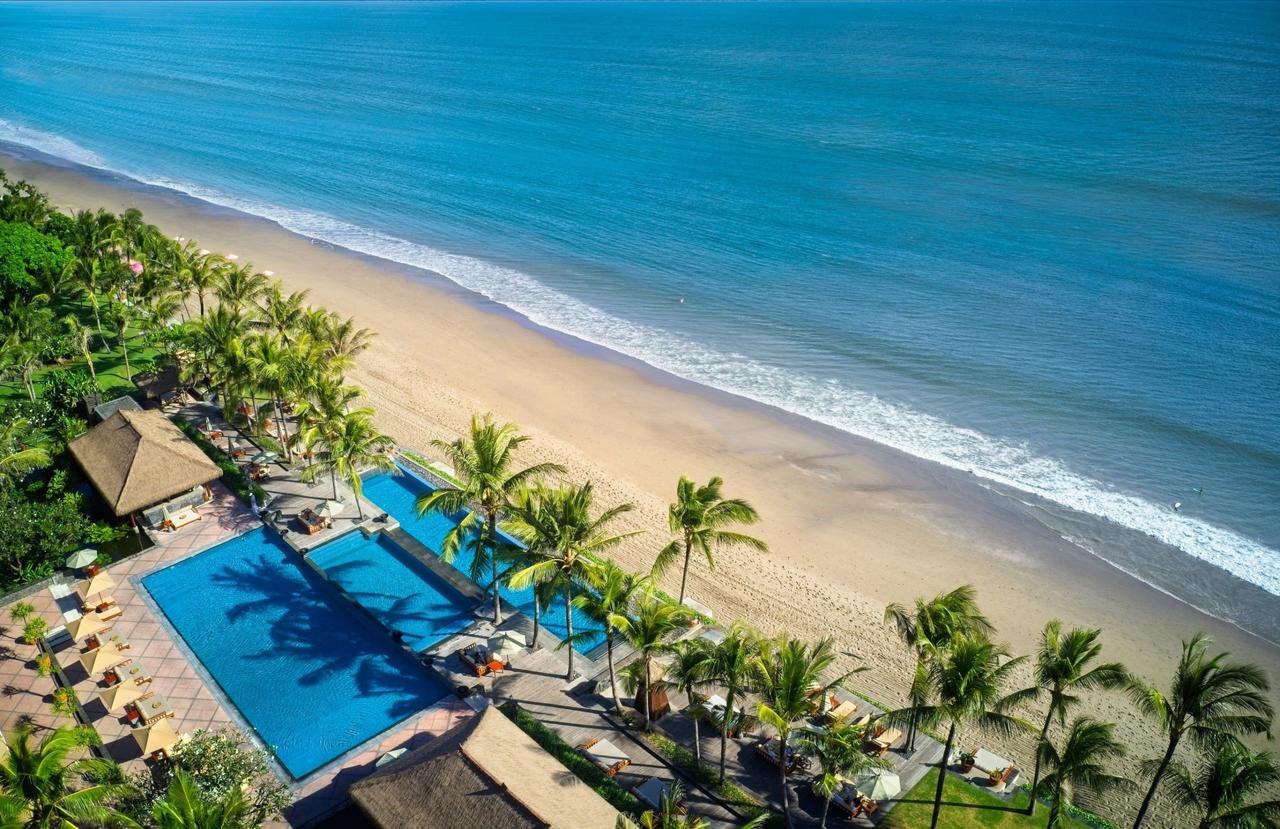 26. The Maldives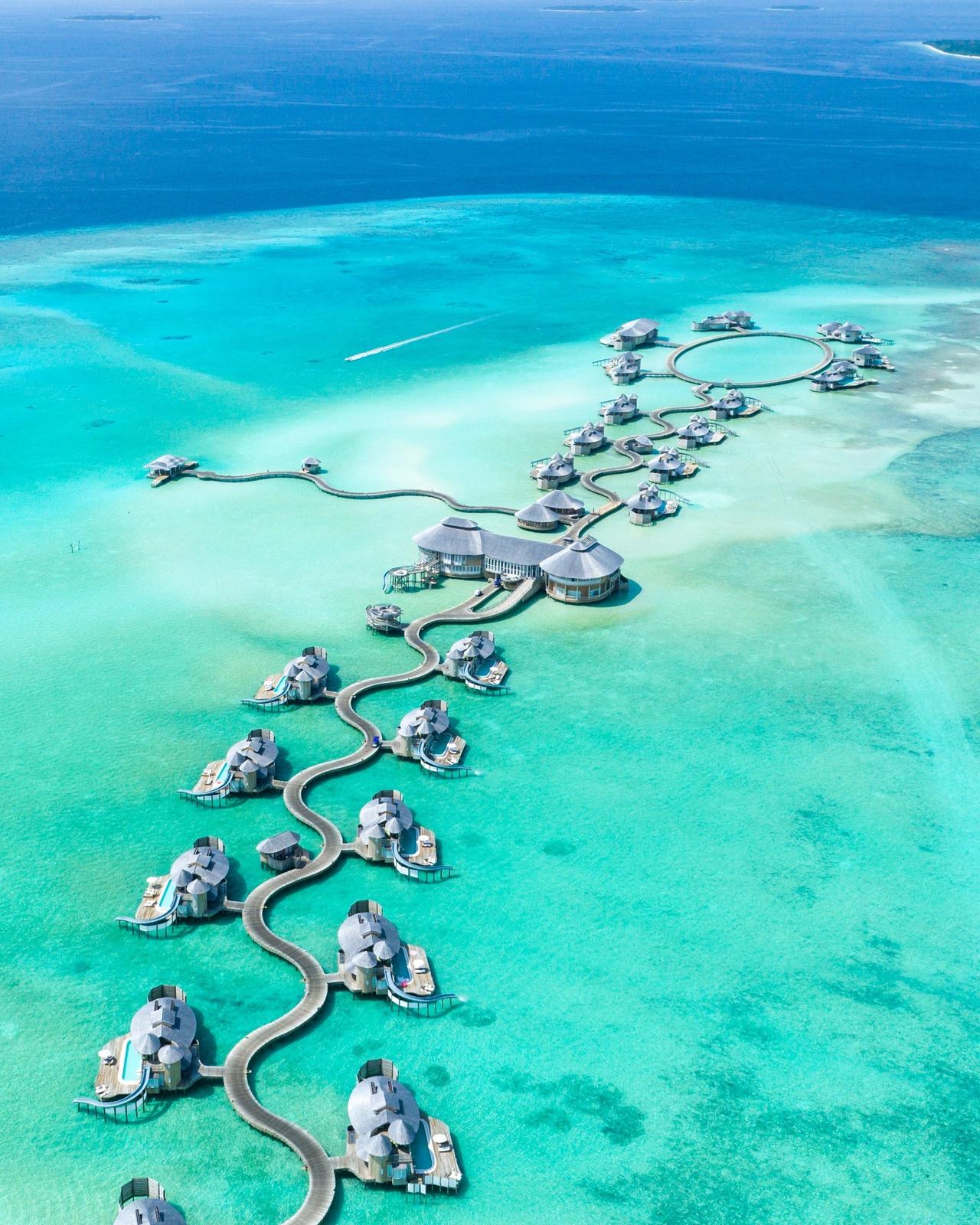 Why we love it: The Maldives have long been recognised as dreamy destination for a honeymoon. Have your wedding here then slip into newlywed-mode with ease. All your have to do is choose your resort - there are private island resorts to suit all different styles and budgets. What they all have in common are white-sand beaches and stunning weather.
When to wed: November-April
Wedding venue ideas: Due to open in September 2020, Kagi Maldives Spa Island has been designed to sit harmoniously within the beautiful natural setting. We particularly like the sound of the spa, for some pre-wedding pampering. We love One & Only Reeth Rah's luxe approach, and Six Senses Maldives has wonderful accommodation. For a more affordable Maldives resort, try laidback Biyadhoo.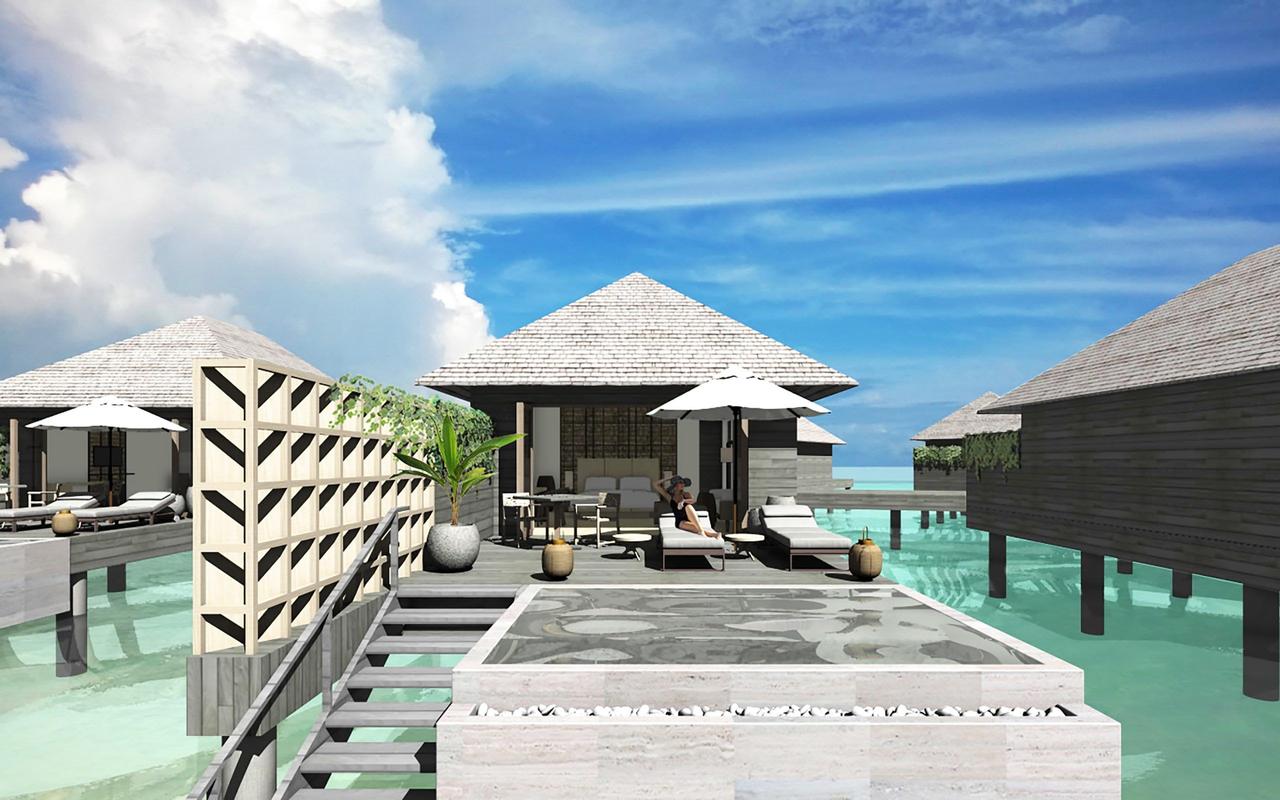 READ MORE: Maldives Honeymoon: Your Complete Guide
27. Brazil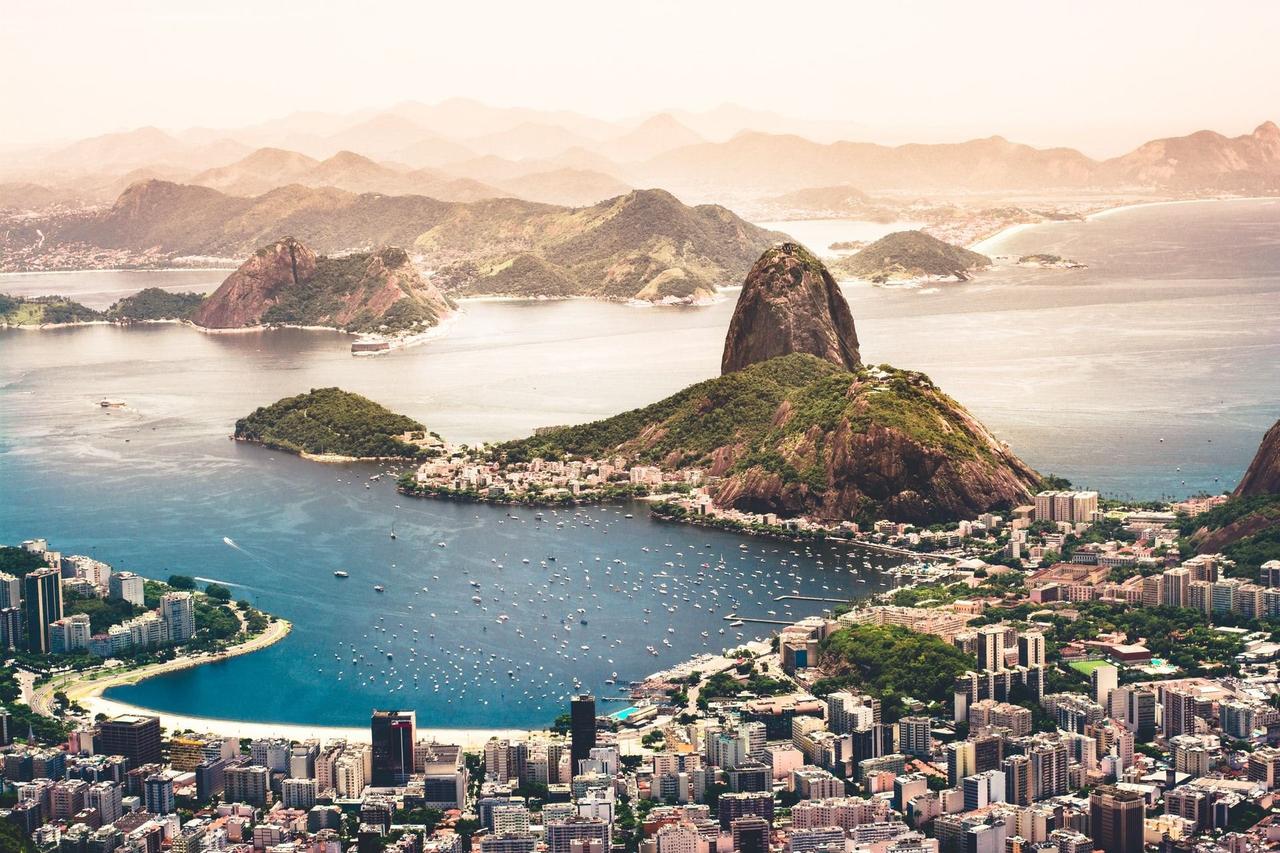 Why we love it: A trip to Brazil can mean so many different things: a glamorous city stay in Rio de Janeiro; horse riding on the Gaucho Trail; hiking through rainforest; chilling out on a gorgeous beach. Have a fun-filled wedding here - if the Rio Carnival has taught us anything it's that this is a country that knows how to party - and follow it up with an adventure-fuelled honeymoon. If you can get the time off, you could even have a maxi-moon and travel around South America.
When to wed: November-March, although this varies considerably by exact destination within the country
Wedding venue ideas: Located in São Paulo, Palácio Tangará is an elegant restored palace with chic interiors. Even though it's in the city, the hotel is surrounded by tropical parkland, so it feels like a romantic hideaway. In Rio, the Belmond Copacabana Palace is a grand Art Deco affair with beach views.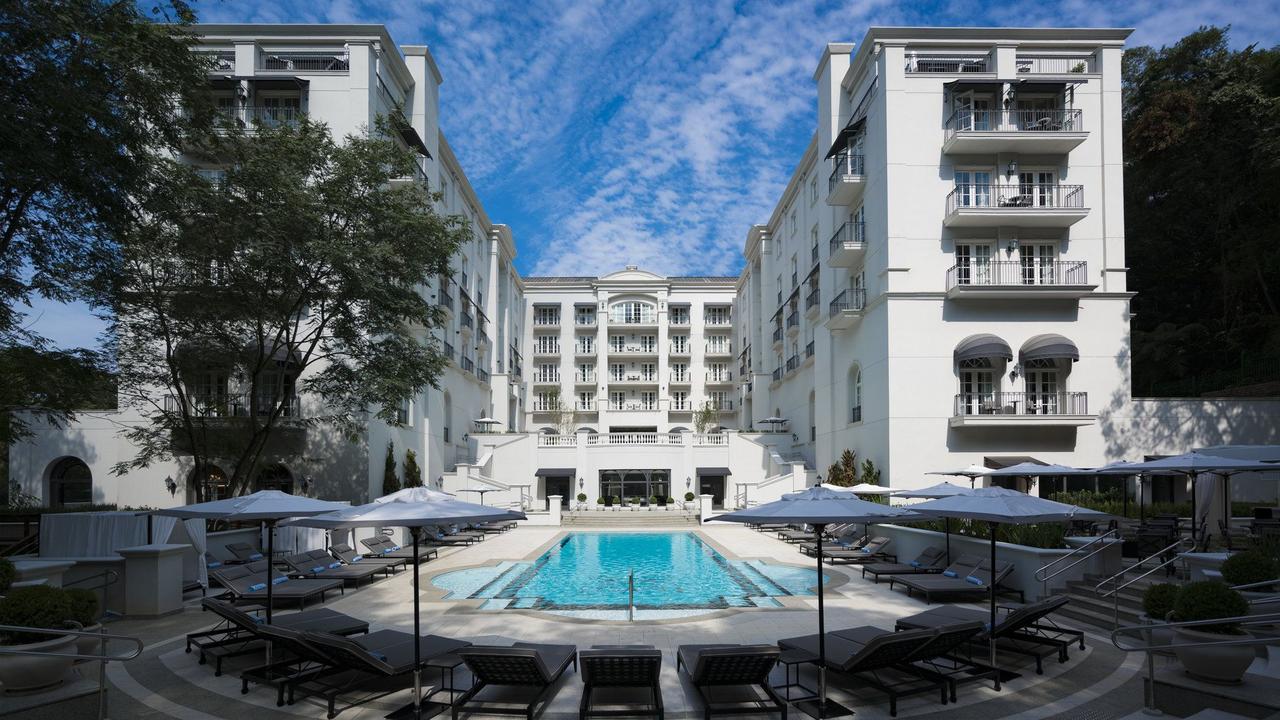 28. Victoria Falls, Zambia & Zimbabwe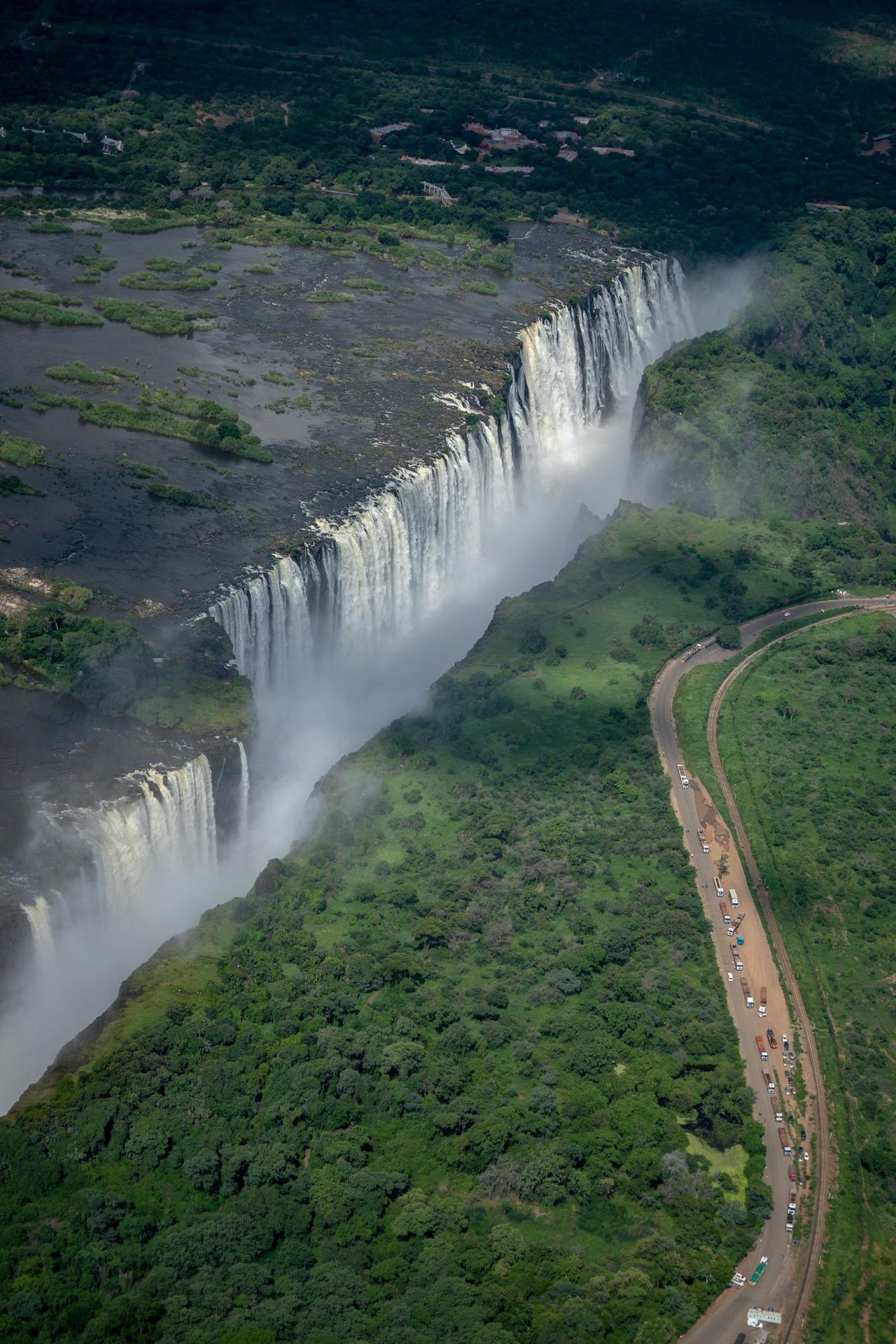 Why we love it: This magnificent waterfall on the Zambezi River, on the border between Zambia and Zimbabwe, is a real bucket-list experience. And because of that, some wonderful resorts have started springing up in the area, catering for the discerning traveller. The good news? These are perfect for weddings - as is the waterfall itself, as the backdrop to some wow-factor newlywed pictures.
When to wed: February-May
Wedding venue ideas: Matetsi Victoria Falls is utterly inviting, with luxurious styling that blends African tradition and contemporary cool. This safari lodge is set on the 55,000-hectare Matetsi Private Game Reserve, so safari drives are a must. For more animal encounters, Victoria Falls Safari club has rooms overlooking an elephant watering hole, while the Victoria Falls Hotel is perfect for timeless elegance.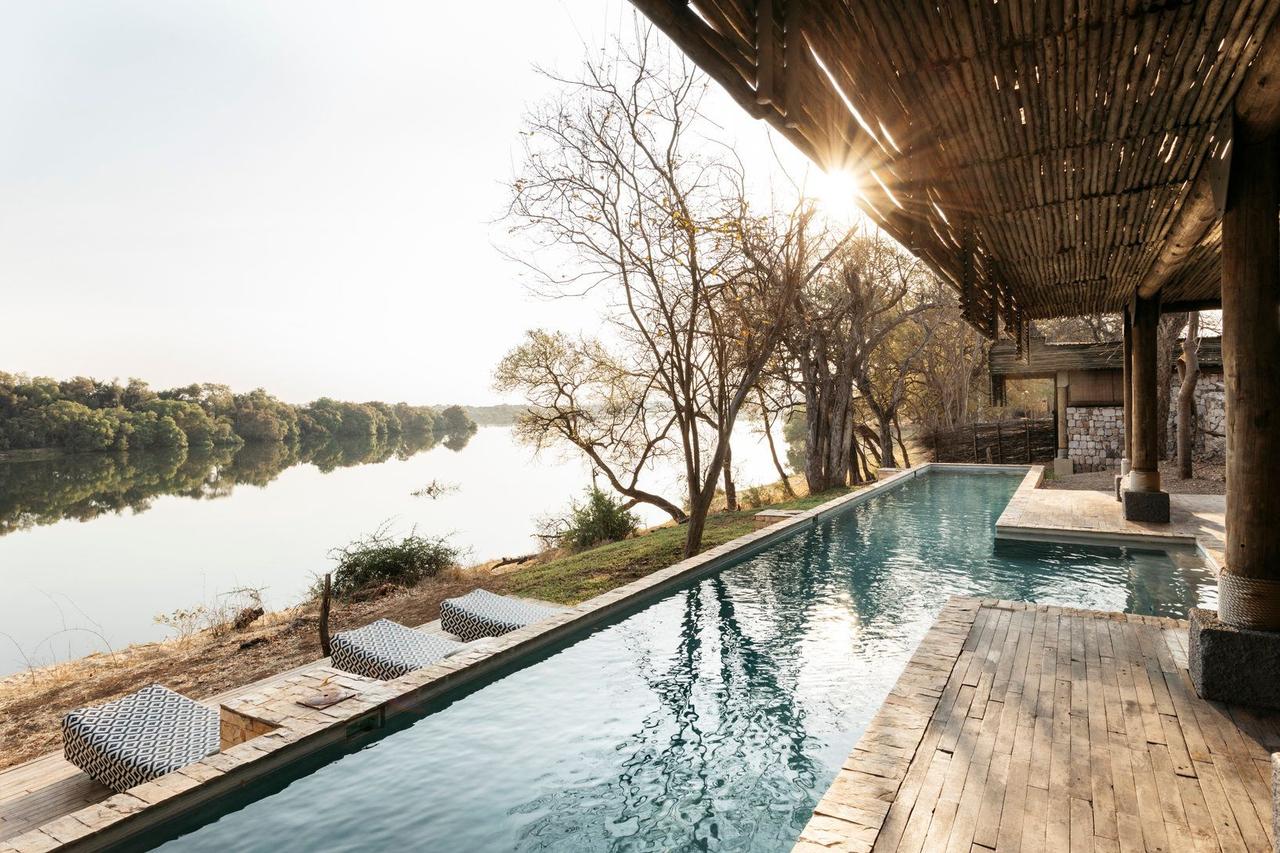 29. The Turquoise Coast, Turkey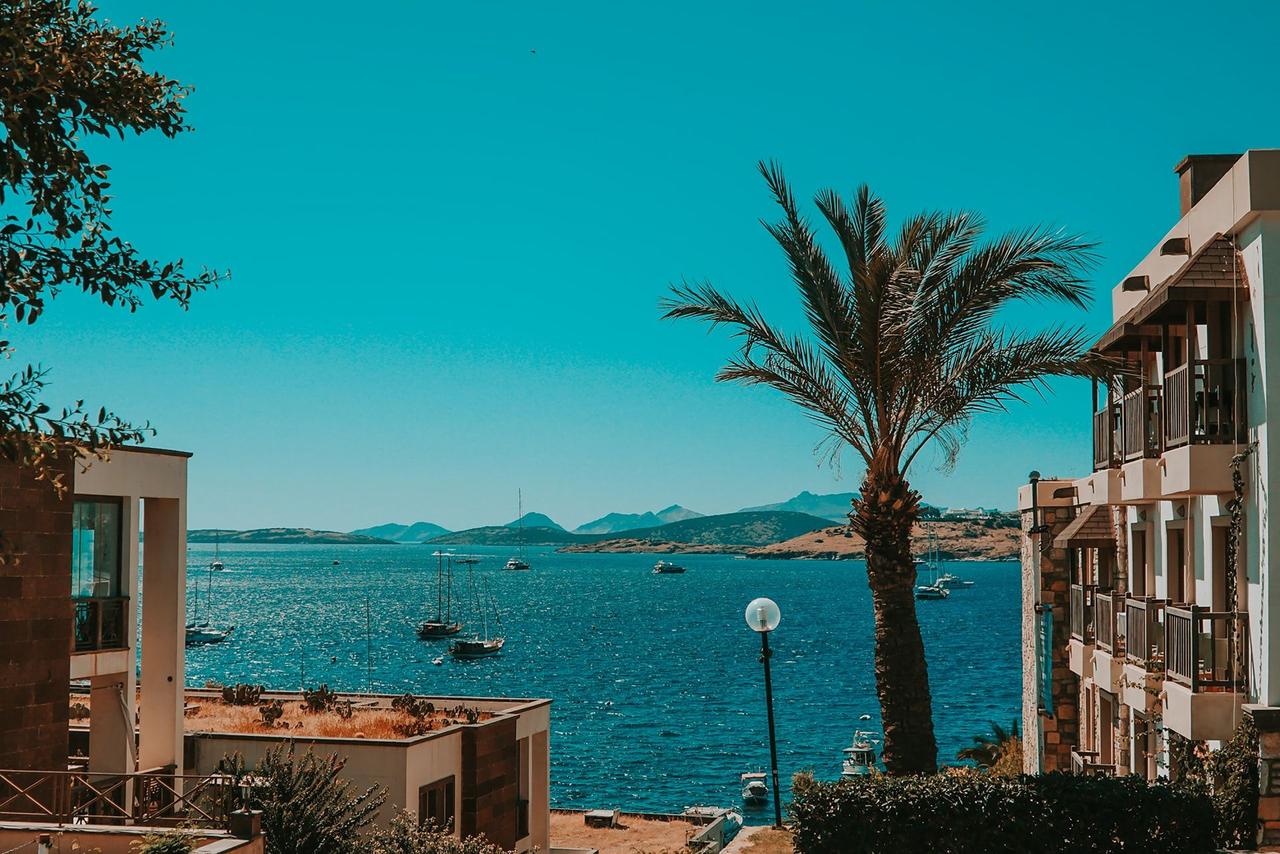 Why we love it: Turkey's glorious Turquoise Coast has had a real renaissance in recent years, with deliciously stylish resorts, chic bars and must-try restaurants growing in number. The beaches are first class, but what really sets the area apart is the rich history and culture - if you try to compile a list of suggested activities for your guests, you'll find yourself with more than enough options! There are several beautiful locations here for a destination wedding, Oludeniz and Bodrum among them, and we've long had a soft spot for refined town Göcek. A favourite with the yachting crowd, it's laidback luxury all the way.
When to wed: April-June & September-October
Wedding venue suggestions: D-Resort Göcek is a contemporary-cool haven, with a blissful spa and a dramatic mountain backdrop - and its own private beach. The adults-only Rixos Premium is also rather lovely, and Mandarin Oriental Bodrum is deal for some luxury.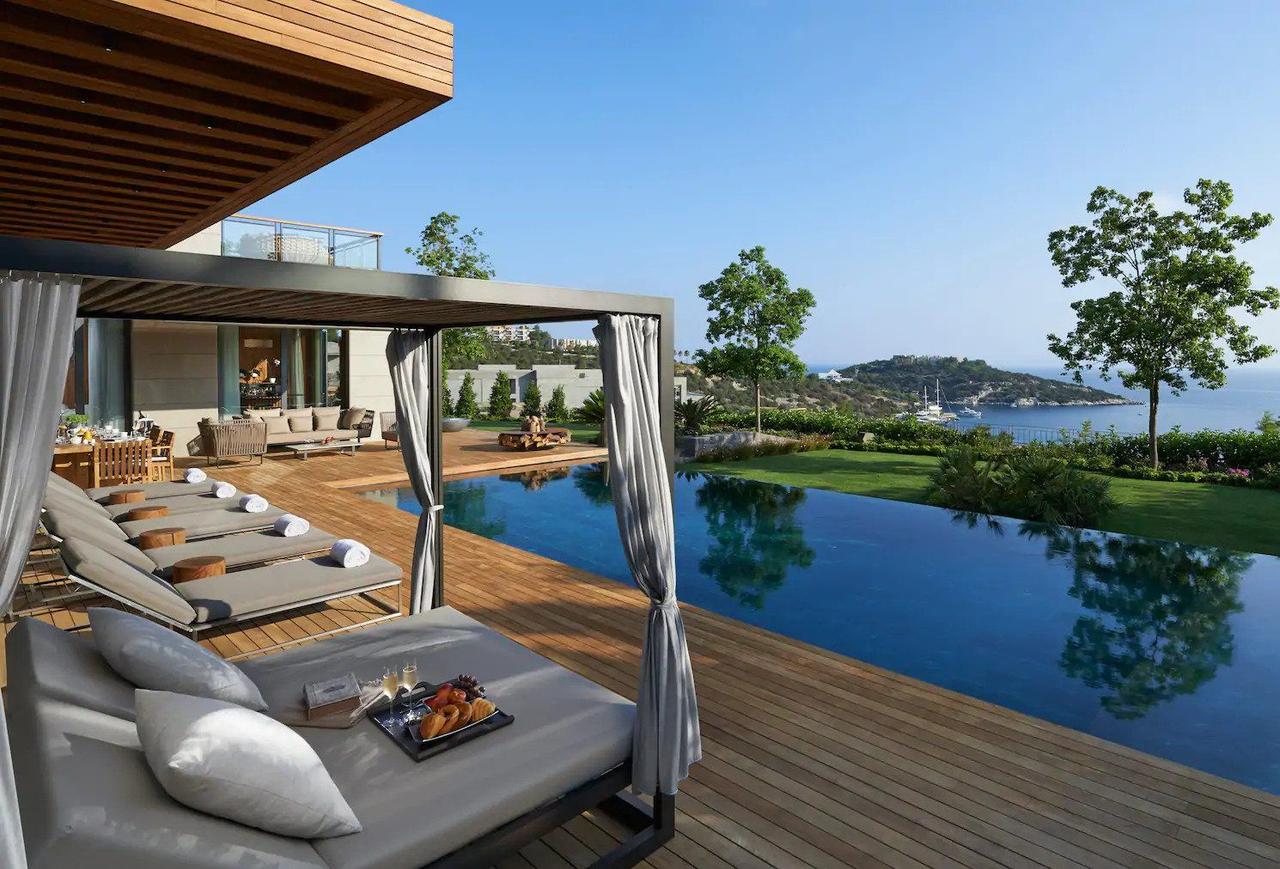 30. Grenada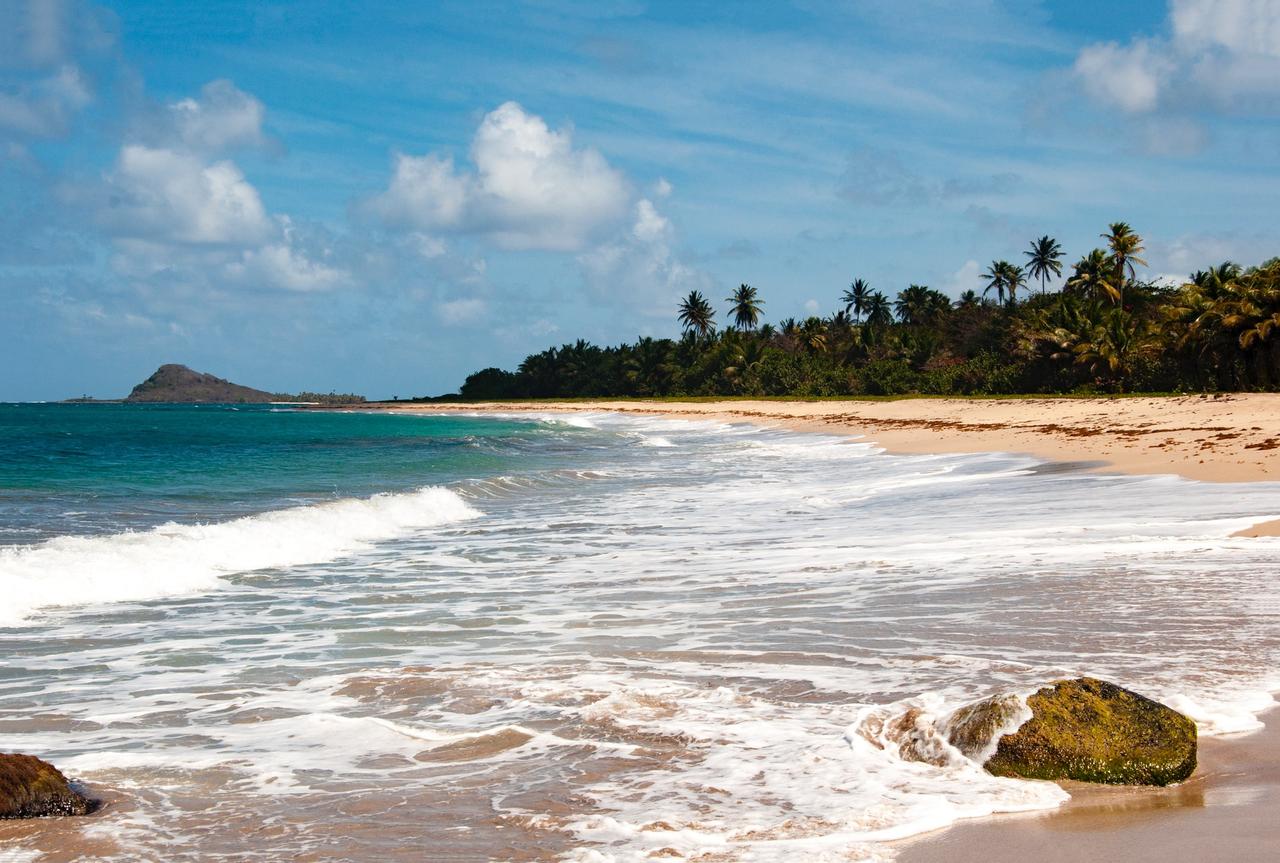 Why we love it: Known as the Spice Isle, this Caribbean gem has such a magical atmosphere. The minute your bare toes sink into one of the soft-sand beaches, you'll feel all the everyday stresses melt away - and that's the exact mood we'd like you to be in for your wedding. Tourism has been encouraged with the lightest of touches. You certainly won't be alone in visiting, and there are some fantastic resorts, but you won't see any kind of overdevelopment.
When to wed: December-May
Wedding venue suggestions: Silversands Grenada has a real sense of style. Designed to blend with the naturally beautiful surroundings - it overlooks Grand Anse Beach - this property also has luxe touches, including a pool that demands a place on your Insta grid. Spice Island Beach resort is also a lovely choice, and Petite Anse is perfect for seclusion.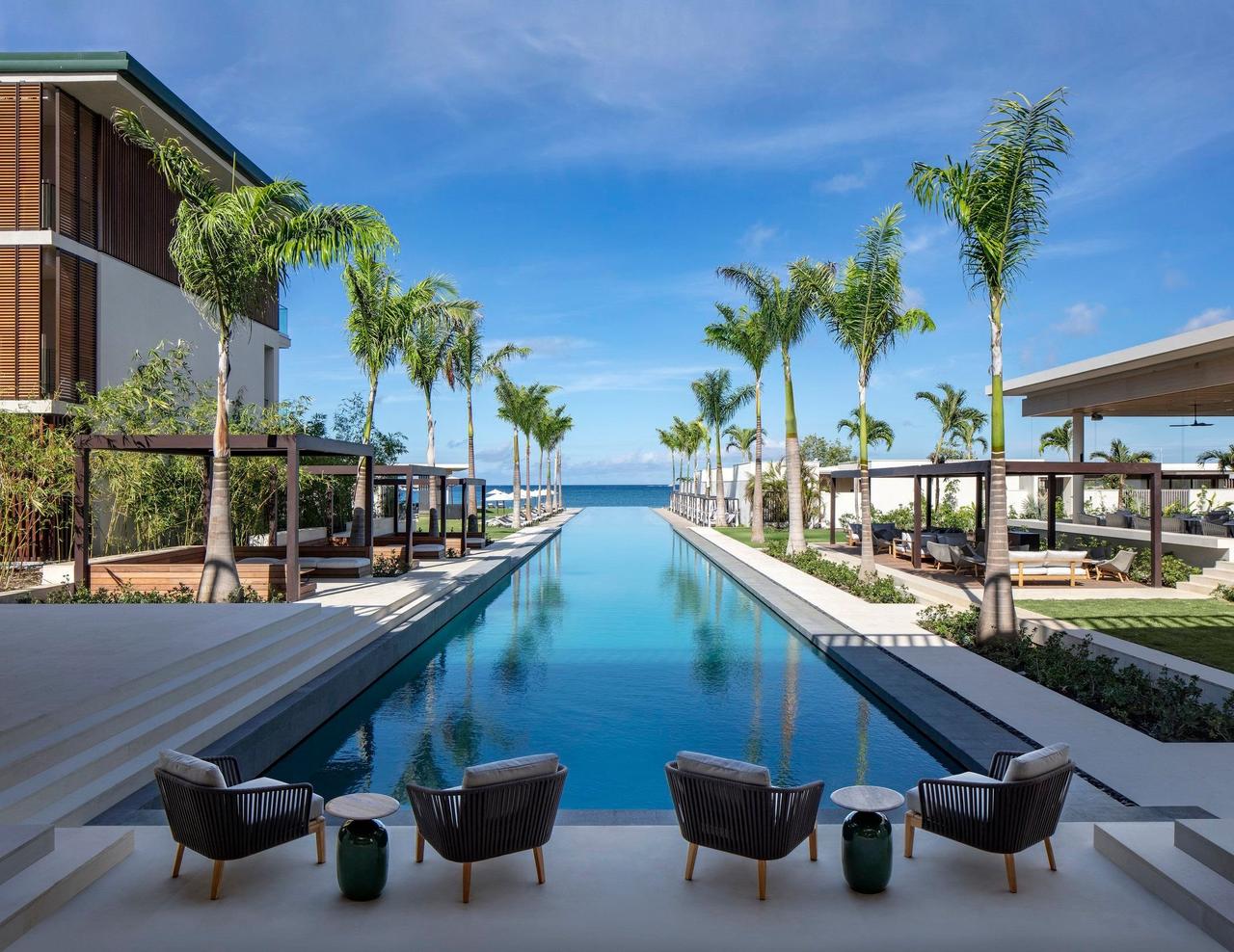 31. Cyprus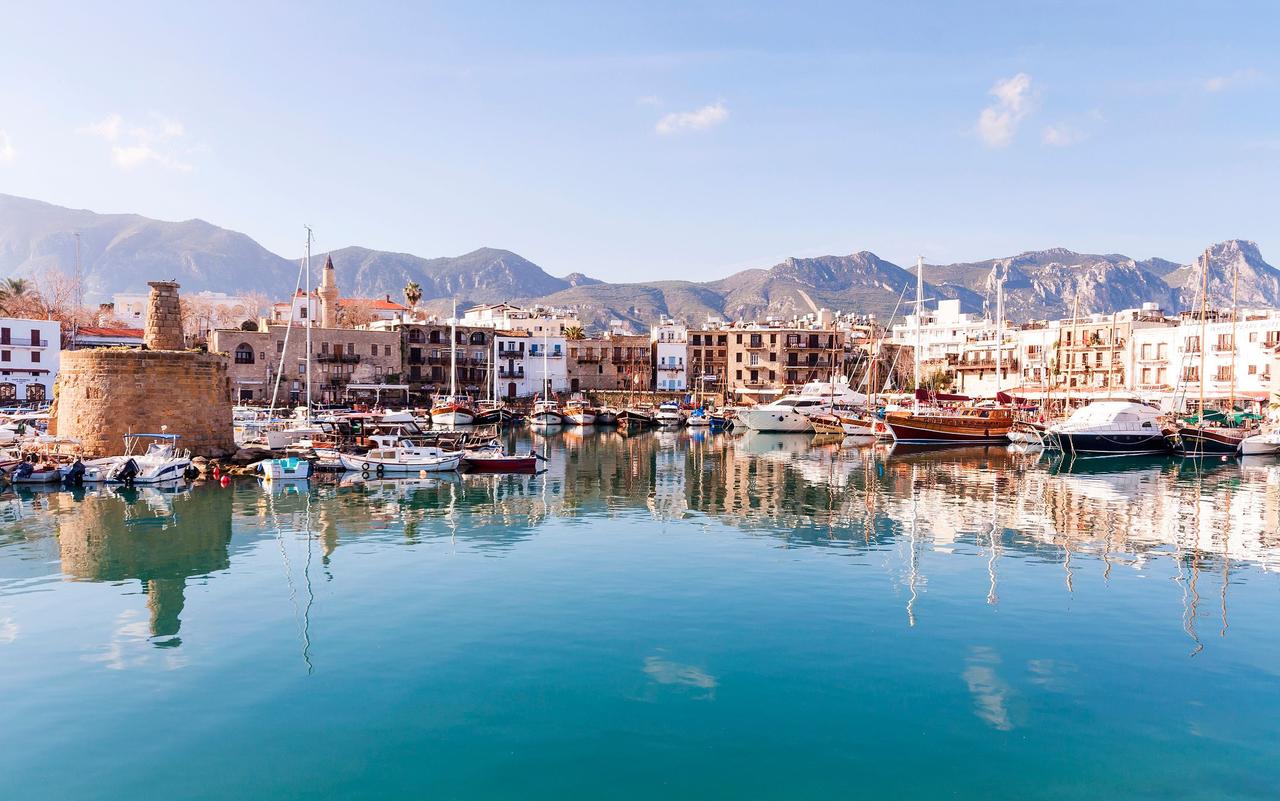 Why we love it: This Mediterranean island is perfect for adrenalin-junkies, culture-vultures and beach-lovers. Whether you want to bike winding trails, explore an ancient city or chill out soft sands, there's something for you - which means that if you have a diverse guest list, you'll be able to keep everyone. It's child-friendly, and the climate is pretty great year-round. What other excuse could you need? Oh yes - the food is fantastic.
When to go: Any time, but at its best May-June
Wedding venue ideas: Anassa is a five-star retreat with a refined sensibility. The mood is laidback, and the accommodation is second to none, created from natural materials to give a serene feel. The spa is an absolute must-try for pre- and post-wedding pampering. The seafront Four Seasons is another divine option, along with Amara in Limassol.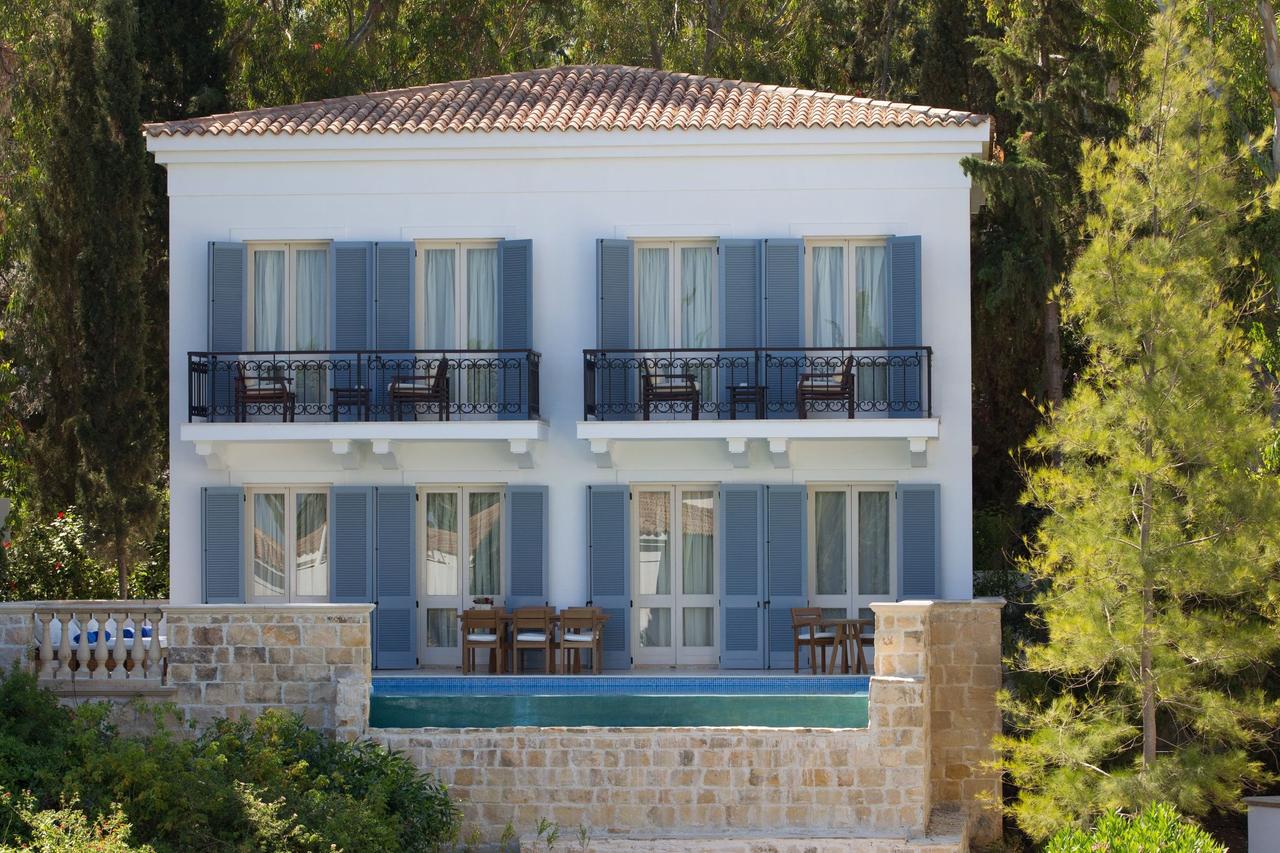 32. Antigua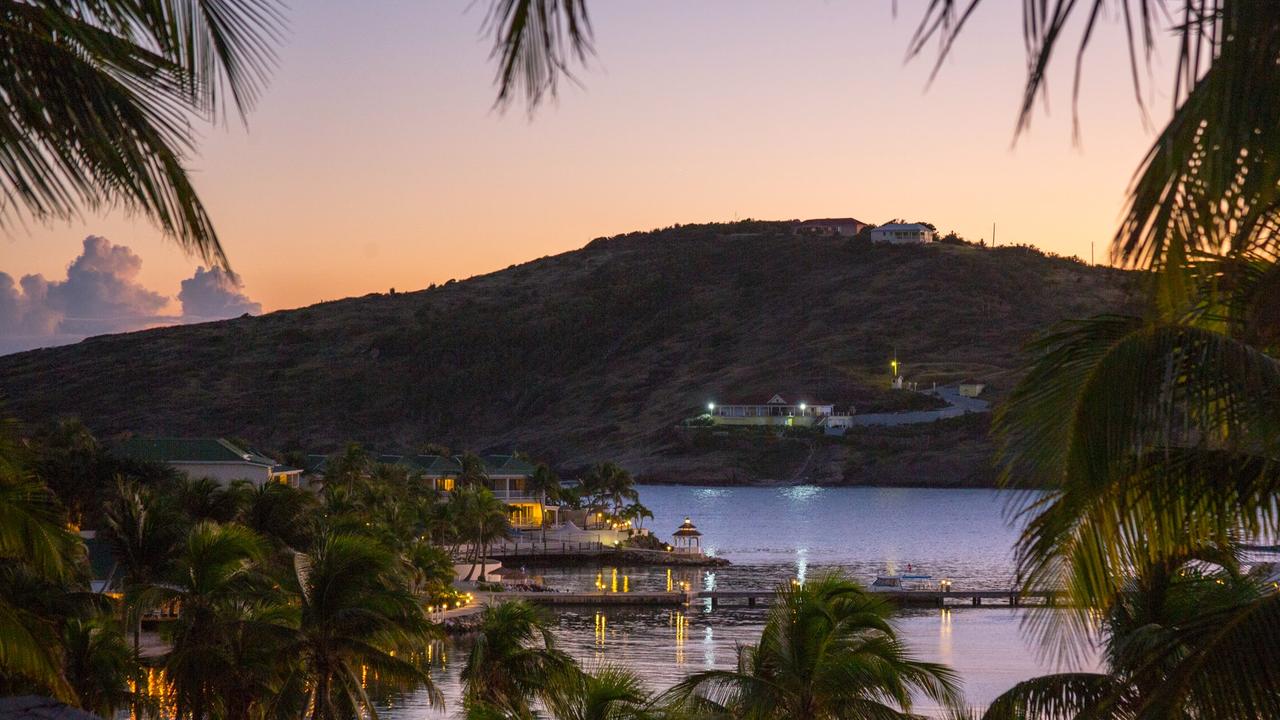 Why we love it: If you're looking for a paradise island, Antigua certainly fits the bill. Tropical blooms,verdant mountains and, of course, pristine beaches - it's hard to imagine a more beautiful backdrop to a destination wedding. This Caribbean island is also home to some truly incredible resorts, ideal for luxe-lovers.
When to go: December-April
Wedding venue ideas: Blue Waters is an idyllic resort, with some lovely spots for weddings. The Inn at English Harbour has a laidback feel and service that's renowned in the Caribbean. Set in tropical hillside, Sugar Ridge is an indulgent hideaway with a feeling of privacy.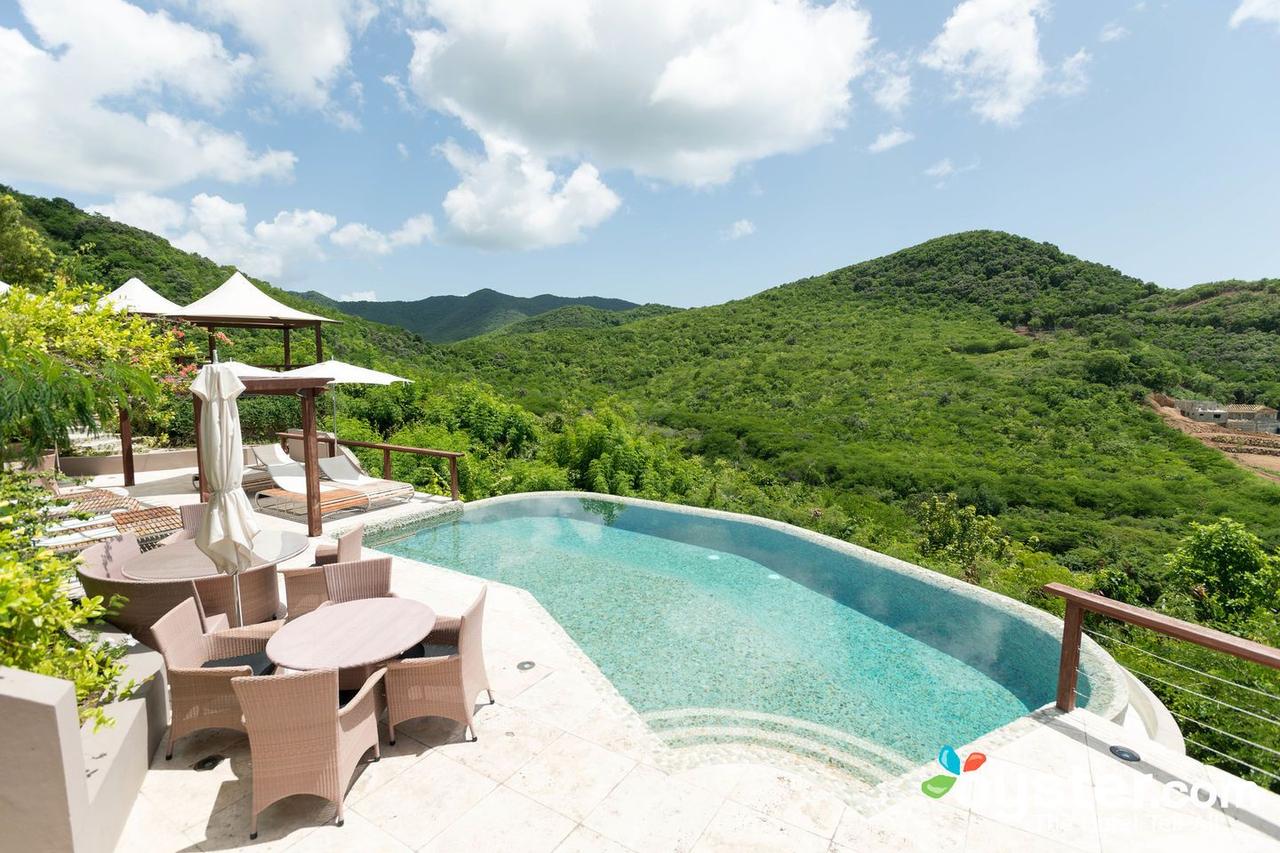 What is the Best Place for a Destination Wedding?
This depends on your likes and dislikes, and where your priorities lie. The first decision is long haul or short haul. If you do want to get married somewhere with a longer flight time, this may have an impact on the size of your wedding, so it probably isn't the right choice for anyone hoping for a big party. Once you've decided that, take the following elements into account:
Where have you spent your most enjoyable holidays? Consider the type of location you tend to choose for getaways: are you drawn to the countryside, city, sea or mountains?
Is there somewhere you've both always dreamed of visiting? You could combine your wedding with your honeymoon.
Is there a type of cuisine you both love? After all, food is a key part of any wedding.
What's your budget?
Consider accessibility - are there plenty of flights at an affordable price? If you're thinking of getting married in the middle of nowhere, what would you do about accommodation?
Do you want your wedding to be family-friendly or adults-only?
Which season do you want to get married in?
Do you want a popular location where you can get all-inclusive wedding packages or somewhere off the beaten track?
How important to you is it to get legally married in your chosen location? In some countries, the legal requirements for marriage are very tricky to navigate, so you may find it easier to have a civil ceremony in the UK and a blessing abroad.
How Much Do You Spend on a Destination Wedding?
You can spend as much or as little as you want, depending on what type of wedding you want. If you want an intimate elopement - check out our guide to everything you need to know about eloping if that might be the case - you'll only be paying for the two of you, and possibly food and drink for a couple of your closest loved ones. If you'd prefer a larger-scale celebration, you'll need to feed and water your guests, and factor in costs such as wedding entertainment and flowers.
Is It Cheaper to Have a Destination Wedding?
It can be cheaper, if you choose a country where the exchange rate favours the British pound and where prices are lower than in the UK. As destination weddings often - but not always - involve smaller guest lists, you can save on the per-head cost, too. But if you're going five-star all the way, you're unlikely to make a saving.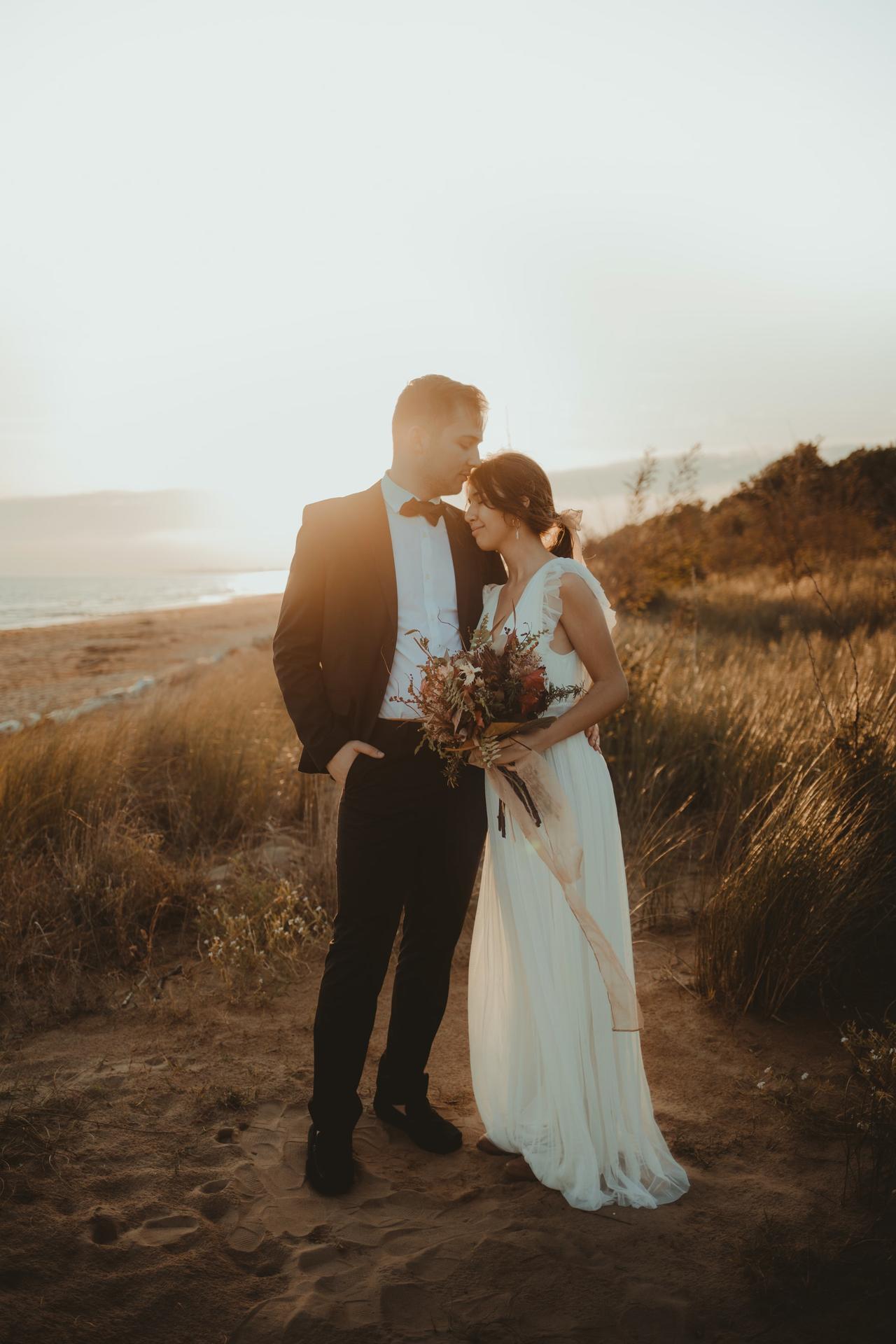 Do You Pay for Guests at a Destination Wedding?
In an ideal world, yes. Ideal world, meet budget. Usually guests pay for their own travel and accommodation. The couple pay for food, and often all the drinks, at the main wedding breakfast, and may also put on extra events such as a welcome dinner, after-party, hangover brunch and farewell lunch.
READ MORE: 25 Super Smart Hacks to Help You Save for Your Wedding
Is a Destination Wedding Selfish?
It's not selfish to have a wedding abroad - so long as you accept that some of your loved ones might not attend and don't put pressure on them. We've heard couples say that their guests can turn the destination wedding into a holiday. However, maybe your chosen location isn't where your guests want to spend their precious holiday time; maybe they can't afford it. You can always have a celebratory party in the UK when you get back.
Once you've picked your wedding destination, let your guests know your plans with plenty of time to book hotels and accommodation. Your stationery doesn't have to cost a fortune - we've got some creative and gorgeous wedding invitation ideas that anyone can do!