Wedding Hangover Kit: 15 Items to Include That Your Guests Will Thank You For
Soothe sore heads the morning after your celebrations by giving guests a wedding hangover kit. Fun and easy to put together, here's everything you'll need to include!
We have included third party products to help you navigate and enjoy life's biggest moments. Purchases made through links on this page may earn us a commission.
If you've got an amazing reception organised for your wedding day then you'll want your guests to have a great time, and while 'just one more drink' seems like a good idea in the moment, come morning - maybe not so much.
Enter the wedding hangover kit - a handy bag filled with all the essentials your guests will need to relieve morning-after aches, including toiletries, painkillers and genius items to ensure they make it to breakfast. Simply hand them out at your reception (we're obsessed with the wicker baskets above) or leave them in your guestss hotel rooms ahead of their arrival.
You won't have to spend lots on each kit, most of the items are readily available for affordable prices on Amazon, or you might already have a few items knocking around your house. Plus, these recovery bags can be filled with fun items such as under-eye masks and dry shampoo meaning even the non-drinkers will be grateful!
Here are 15 ideas to include in your wedding hangover kits so your guests can party hard without having to pay the price. Oh, and you might want to make an extra one for yourself too...
1. Hangover Kit Bag - £4.37 for 5, Party Touches UK
First things first, you're going to need something to put all the items in. Whether you go for cute brown bags like these ones from Super Sweet Party, fabric totes, or you do a DIY job using hangover kit tags, there are lots of stylish options to suit all kinds of wedding themes.
2. Personalised Water Bottle - £3.31, Fancy Paperie Shop
Quench dry mouths with a good old fashioned bottle of water. These personalised labels from the Fancy Papiere Shop will be make a lovely keepsake for your guests to look back on if they re-use the bottle.
3. Electrolyte Drinks Sachet - £9.99 for 6 sachets, Revival Shots on Amazon
Hydration is key to curing a hangover and these electrolyte drink mixes can easily be added to a bottle of water for rapid rehydration. There are six delicious flavours to choose from including watermelon, orange burst and summer fruits.
4. Mint Chewing Gum - £12.90 for 30 packets, Extra on Amazon
A burst of fresh peppermint will wake your guests right up and cover any stale stench. You can pick up 30 packets for less than £13 on Amazon so they're affordable even if you have a large guest list.
5. Ear Plugs - £10.99 for 60 pairs, Neutron on Amazon
If your guests are staying overnight at your wedding venue they might need to block out noise in order to get a good night's rest and sleep off any hangovers. These soft foam ear plugs are seriously comfortable!
6. Personalised Sleep Mask - £10.99 for 60 pairs, Penny Rose Home Gifts
As well as ear plugs, a sleep mask might come in handy too! Make them that extra bit special by opting for these luxury personalised masks from Penny Rose Home Gifts. Made from lovely soft fabric they'll have no problems snoozing.
7. Ginger Tea Bags - £12.90 for 30 packets, Twinings on Amazon
Ginger tea works wonder for settling uneasy stomachs and after a night of partying we reckon your guests will be in need of these. You can give them the whole box or just a pop a few individual teabags into their kits.
8. Colab Dry Shampoo - £11.50 for 6, Colab on Amazon
Weary guests might not have the time (or inclination) to wash their hair in the morning, so save them the hassle with a mini bottle of dry shampoo. Just a few spritzes will give a freshly washed look and feel - vital if they have a head full of hairspray.
9. Vitamin Supplement - £18.99 for 4, Berocca on Amazon
Packed full of vitamins, a morning glass of Berocca will put a pep in your guests' step - ideal if you have fun activities planned for the morning.
10. Sunglasses - £4, Hitched Shop
Okay, so your guests might have a few regrets from the night before but these sunglasses from the Hitched Shop are bound to get them laughing. Plus, they'll protect sensitive eyes when they emerge from their rooms.
11. Coffee Sachet - £4.25 for 50, Nescafe on Amazon
You're bound to be in your guests' good books when they come across this little coffee sachet in their wedding hangover kit - especially if they've overslept and missed breakfast.
12. Personalised Hairbands - £6.99, Hitched Shop
There's nothing worse than not having a hairband when you need one and mixing that with a hangover is a recipe for some grumpy guests. Keep everyone happy by adding these adorable personalised hairbands from the Hitched Shop.
13. Under Eye Masks - £18.99 for 10, Simple on Amazon
These individual hydrogel masks will soothe puffy peepers and brighten any eye bags. Think of it like a mini morning facial that your guests will love waking up to.
14. Biodegradable Face Wipes - £1.50, Cheeky Panda
Let's face it, no-one wants to scrub their makeup off when heading to bed late. Remove mascara smudges in the morning with these biodegrable bamboo wipes from Cheeky Panda.
15. Pain Relief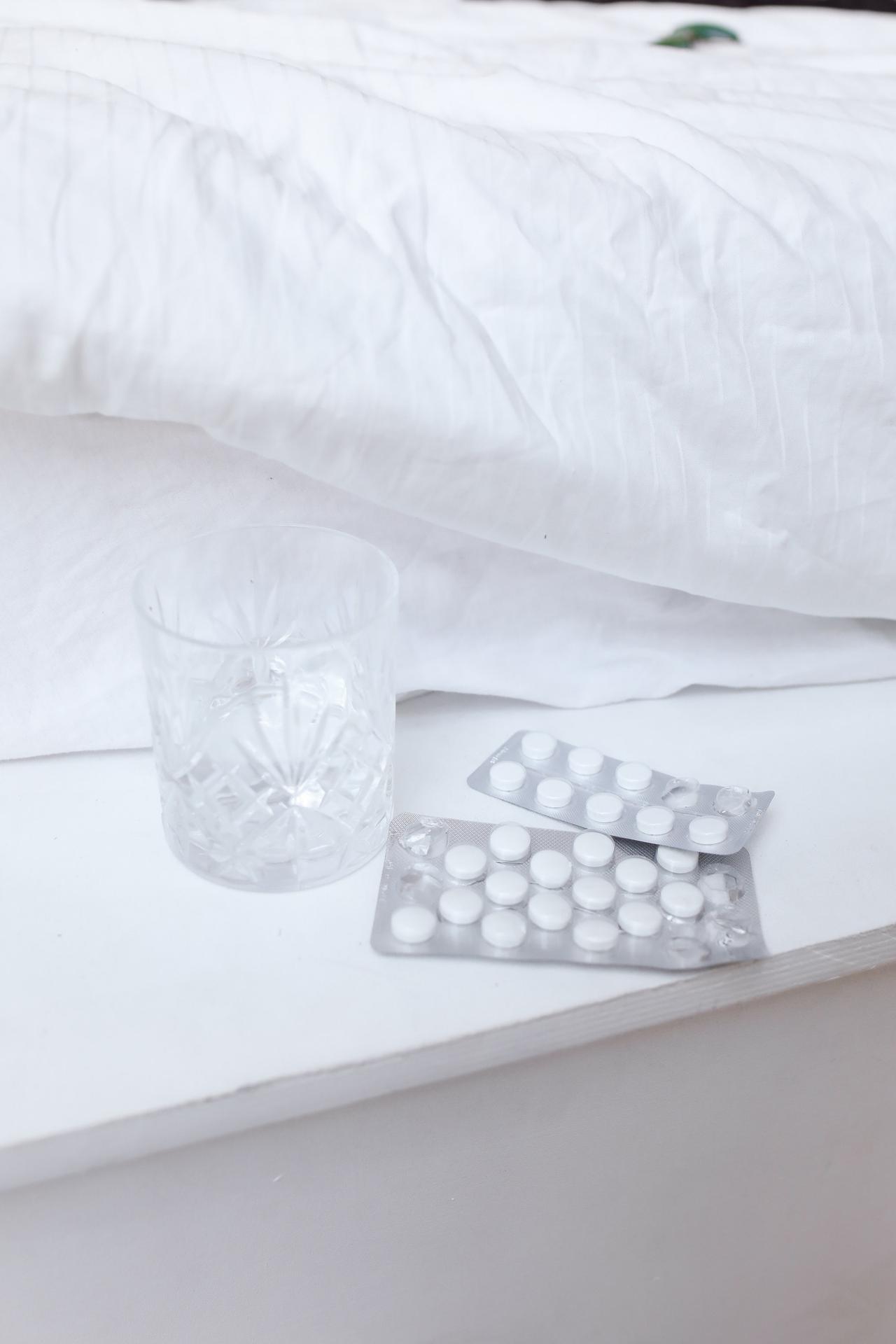 Perhaps one of the most important items on this list is pain relief. We'll leave it up to you which type you go for but we can guarantee they'll be a headache-helping crowd pleaser.
If you've got the drinks sorted but are unsure on what food to serve, have a look at our unusual wedding food ideas your guests will love.