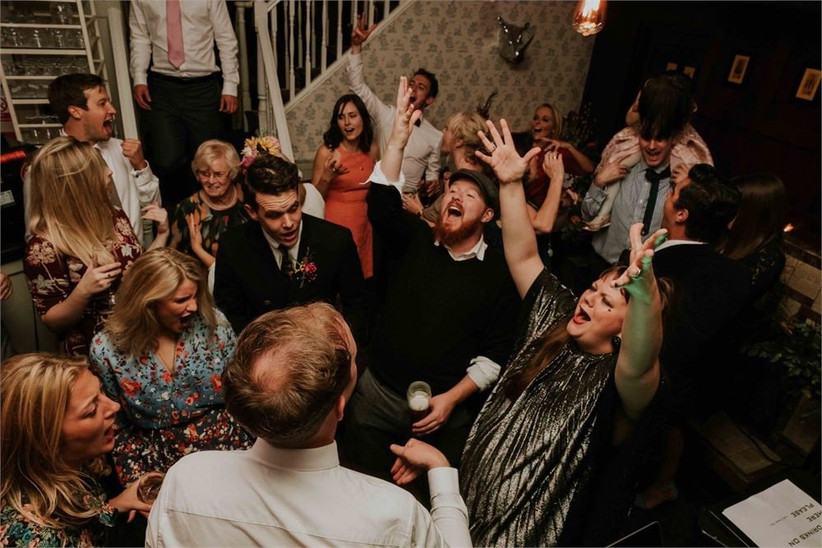 From keeping your guests amused during the drinks reception to ending the night with a bang, there are plenty of moments when providing entertainment can make your guests' experience extra special.
Whether you fancy a firework display, outdoor wedding games or an alternative food idea to keep spirits high, check out our round-up of the best wedding guest entertainment ideas.
1. Photo Booth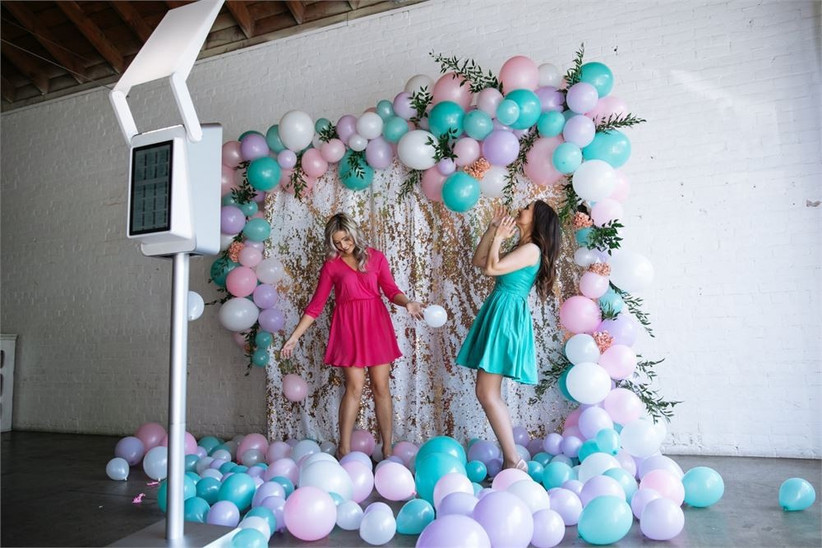 There's a reason why hiring a photo booth for your wedding is so popular – they're so much fun! They also provide your guests with a lovely memento to take home with them to ensure they remember your wedding day forever.
The Proper Booth allows guests to create photos and boomerangs which can be instantly printed, air-dropped or emailed to them! Think your traditional photo booth, but seriously jazzed up.
2. DIY Cocktail Bar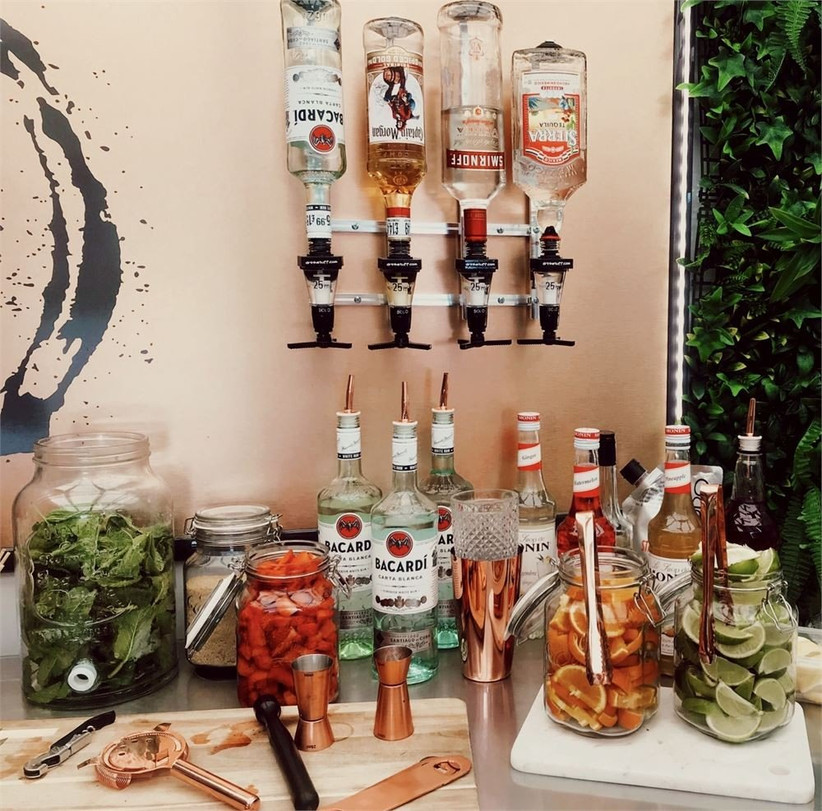 What's not to love about having a cocktail cart at your wedding reception? The Tipsy Transit will provide the most amazing cocktails and frozen cocktails – all bespoke, of course.
READ MORE: The Best Cocktails to Serve at Your Wedding
3. Hot Chocolate Bar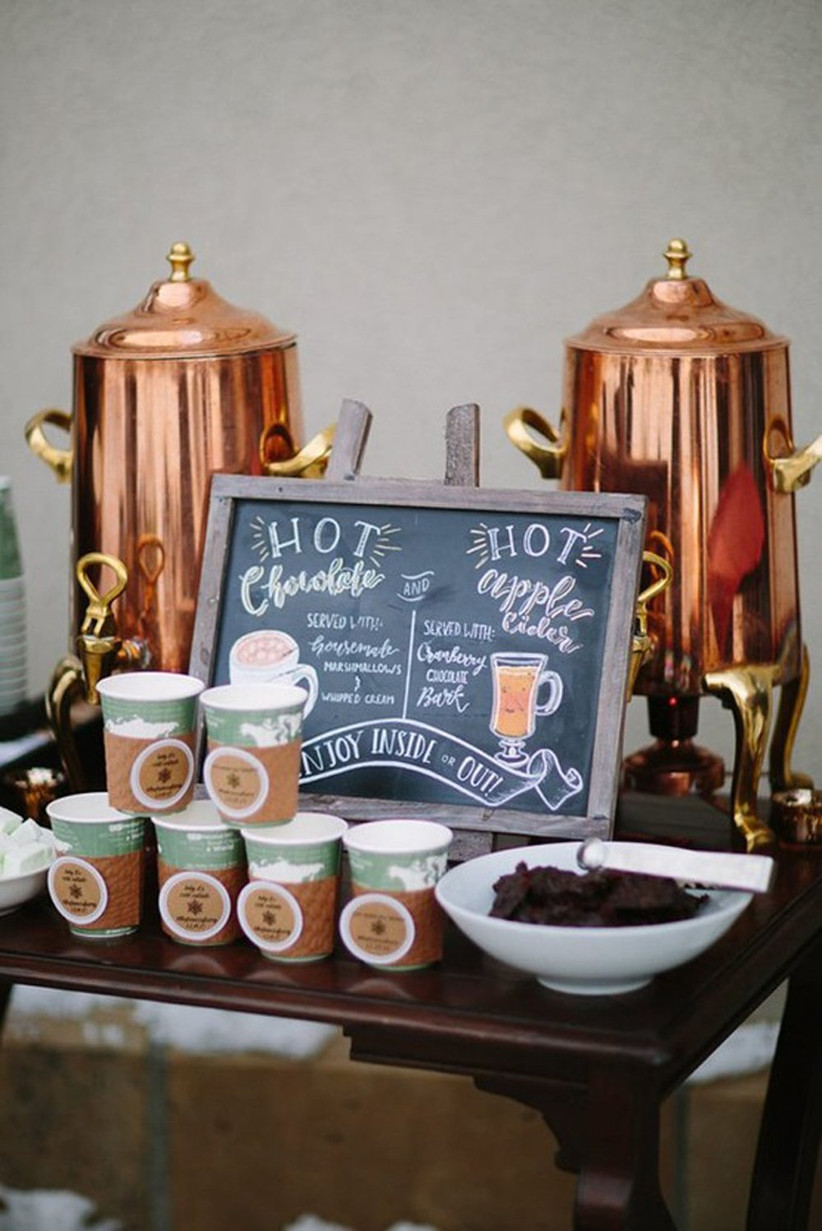 Image: Pinterest
If you're hosting a winter wedding, a hot chocolate bar might be a better choice. Guests could pimp their drinks with cream, chocolate flakes and marshmallows – or you could add Baileys or Disaronno for an alcoholic version!
READ MORE: 13 Ways to Keep Your Guests Warm at a Winter Wedding
4. Glitter Bar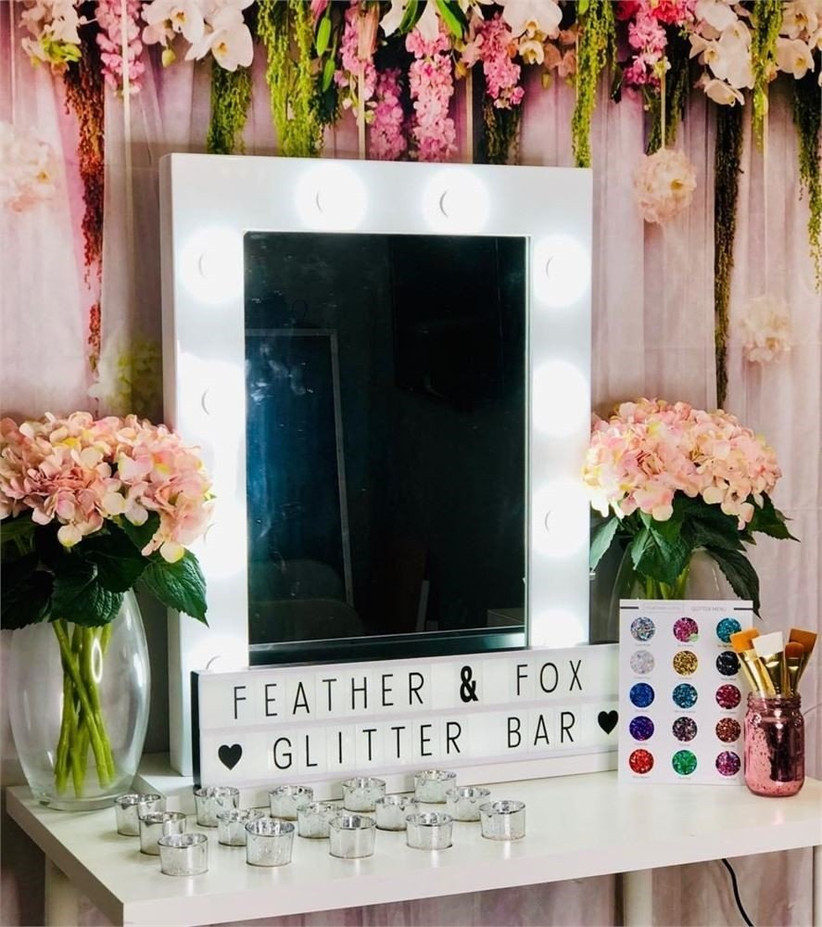 Hosting a festival-themed wedding? Feather and Fox have the most Instagrammable glitter van ever which they can park up at your wedding.
The glitter is all biodegradable, so you don't have to worry about harming the environment – all you need to focus on is getting as many of your guests as possible to have sparkly makeovers!
5. Prosecco Pong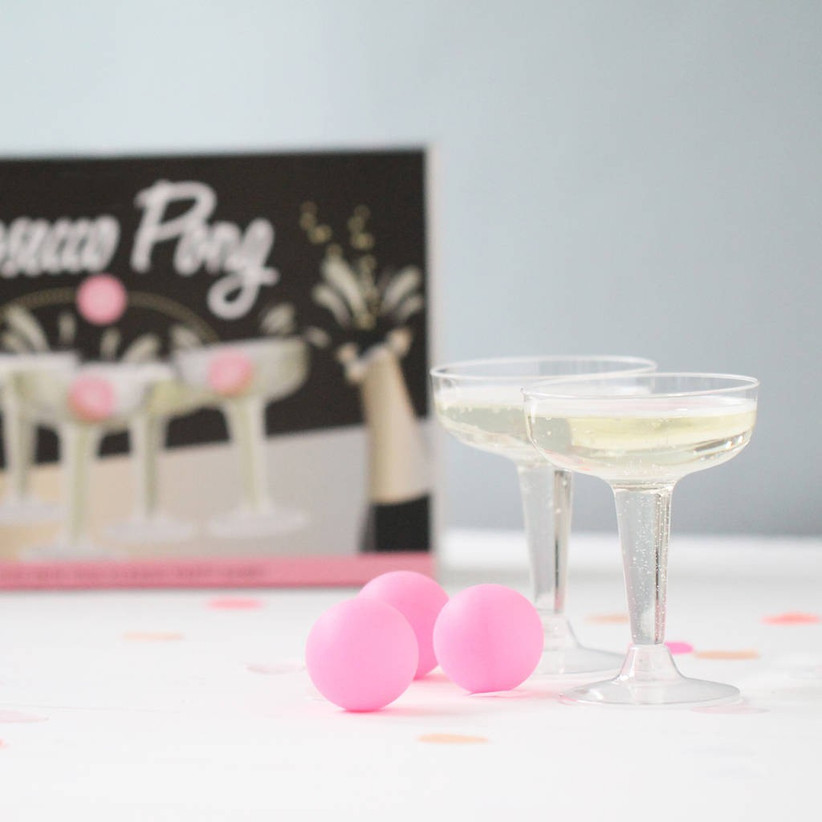 Everyone's favourite party game of beer pong has got a sophisticated new sister! Prosecco pong is a fun drinking game which could be set up anywhere in your wedding venue – just make sure your photographer knows to snap some pictures of your guests playing it!
This Prosecco pong set comes with 12 plastic glasses and three pink ping pong balls. You can snap it up for just £14.95!
6. Pimp Your Prosecco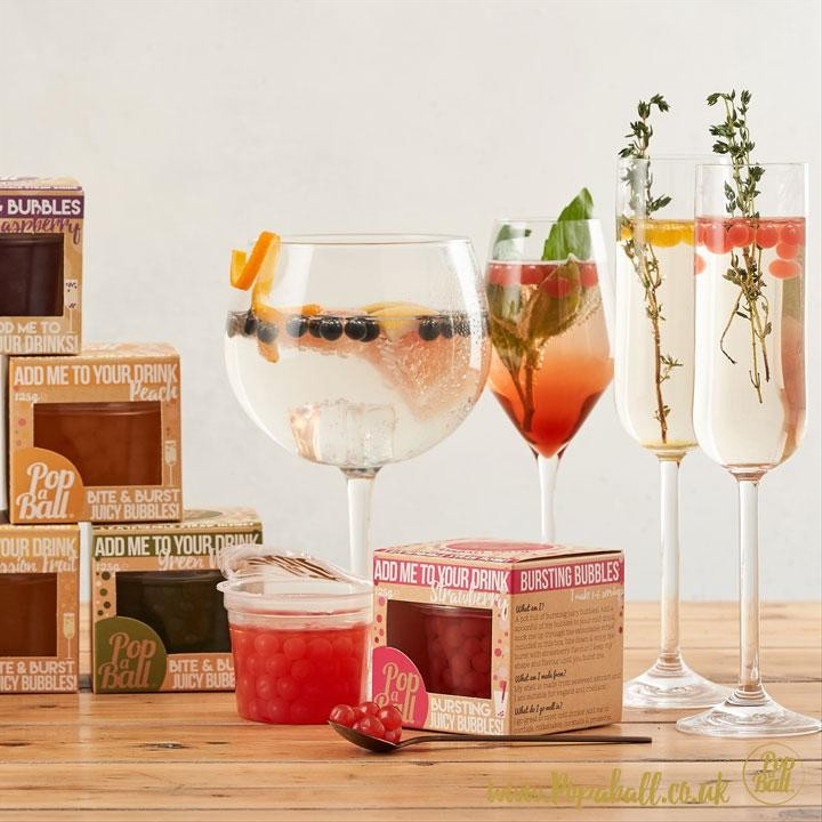 Prove your love for Prosecco by taking things one step further and installing a 'Pimp Your Prosecco' bar at your wedding.
Pop a Ball offer a Pimp Your Prosecco station which serves 130 people for just £64.99! You get drink shimmers, bursting Prosecco bubbles, straws, coasters and stirrers.
7. Singing Waiters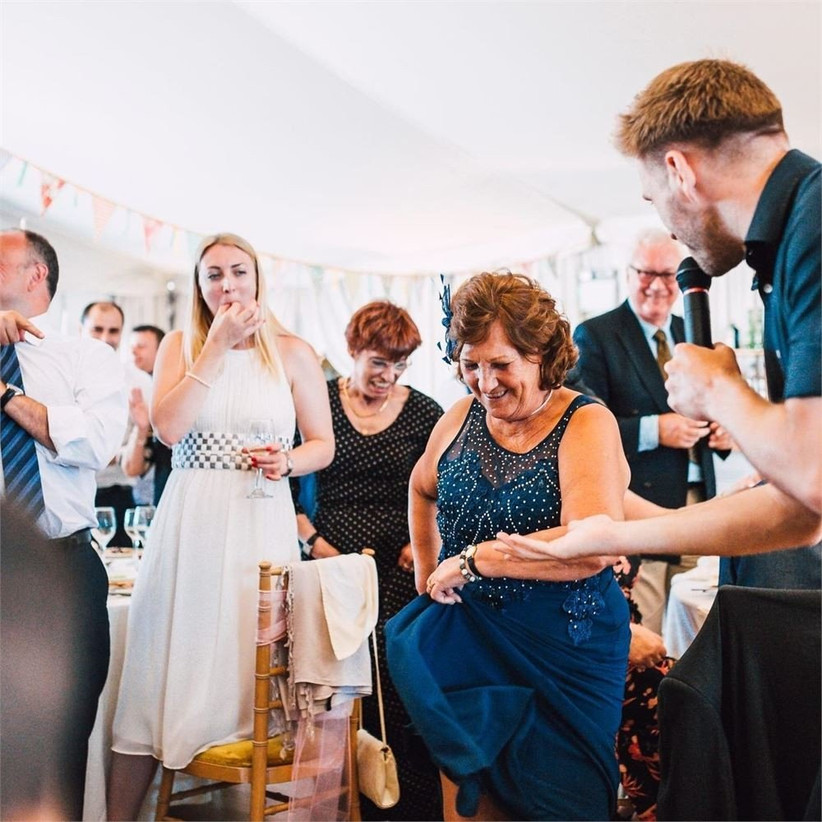 Hiring singing waiters to perform at your wedding is a huge trend which doesn't seem to be going anywhere in 2021 and beyond.
Singing Surprise are a group of West End performers who will dress up as staff at your wedding before bursting into song during your wedding breakfast. They're guaranteed to have everyone up on their feet!
8. Dessert Table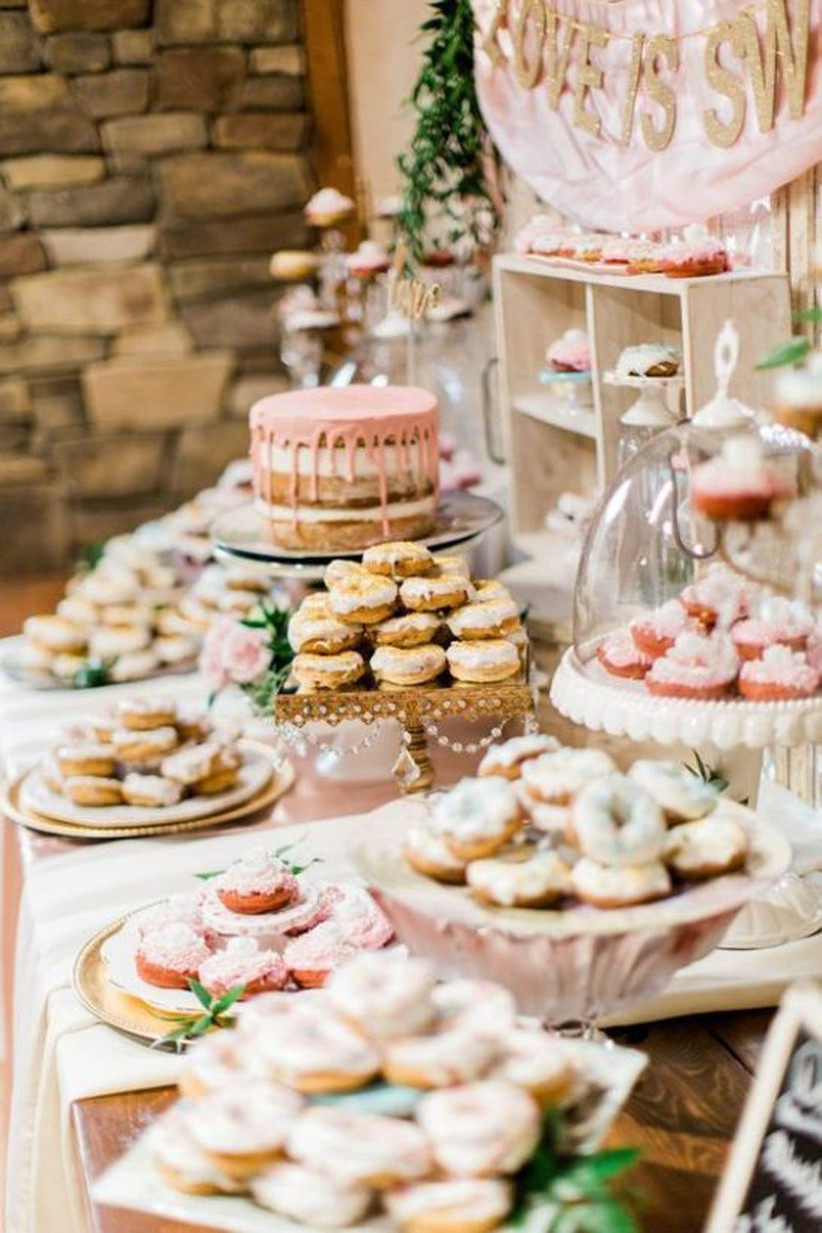 Image: Pinterest
One of our favourite ways to entertain your guests is to offer a dessert table. A whole table full of sweet treats is sure to impress your guests – and it'll make for some great photographs, too!
READ MORE: 87 Wedding Photo Ideas You Definitely Need to Capture
9. Giant Connect Four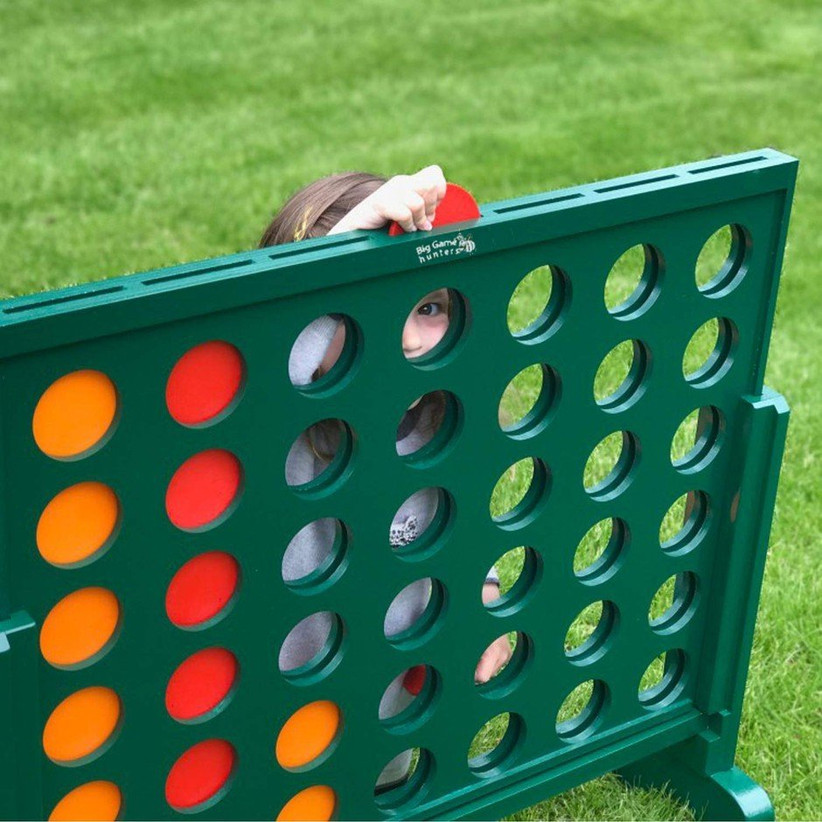 If you're installing garden games, this is a great choice. The kids and adults at your wedding will love playing Connect Four.
A giant version like this set from Amazon (which costs just £88.99) will make your guests feel all nostalgic.
10. Unusual Guest Book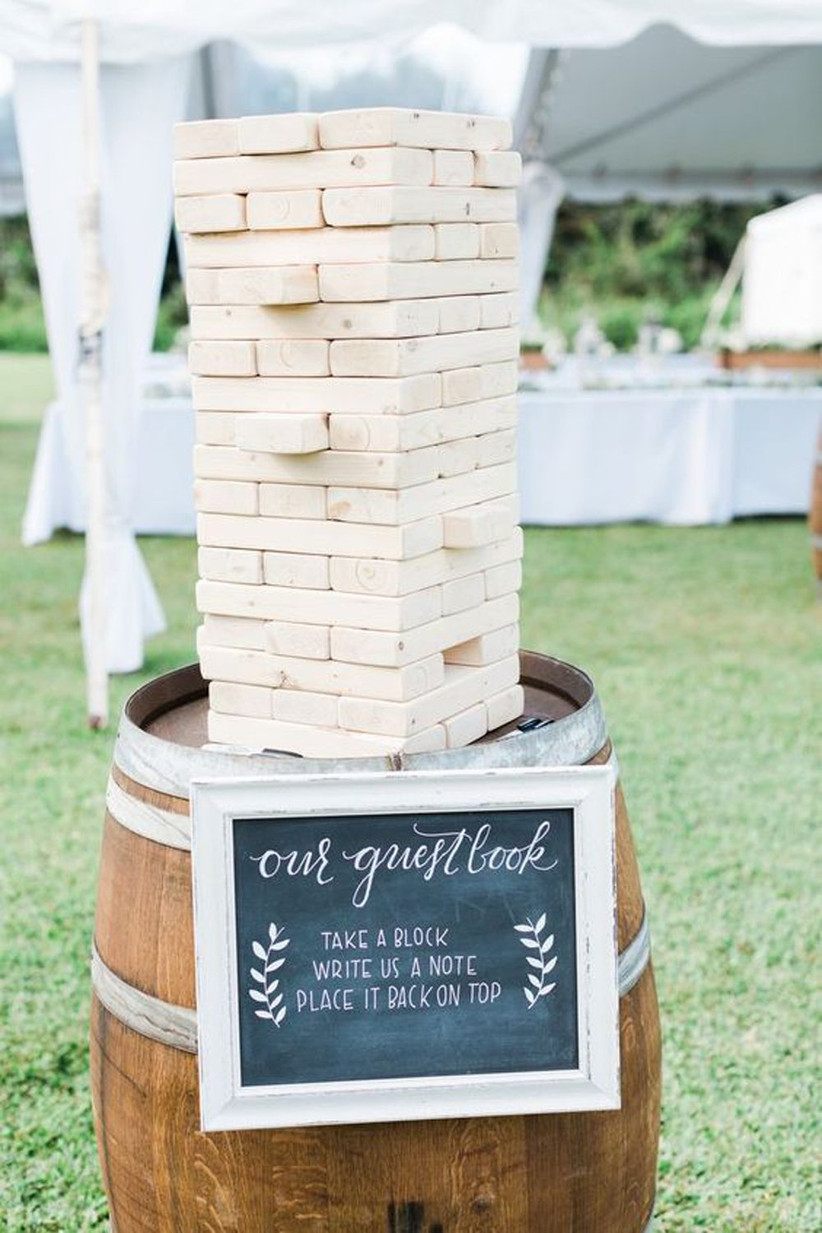 Image: Pinterest
Guest books have always provided guests with something to do in the quiet moments between your wedding breakfast and party.
Get your guests to be more creative with the messages they leave (and keep them entertained for longer) by using one of our alternative guest book ideas. How about this Jenga guest book?
11. Hire a DJ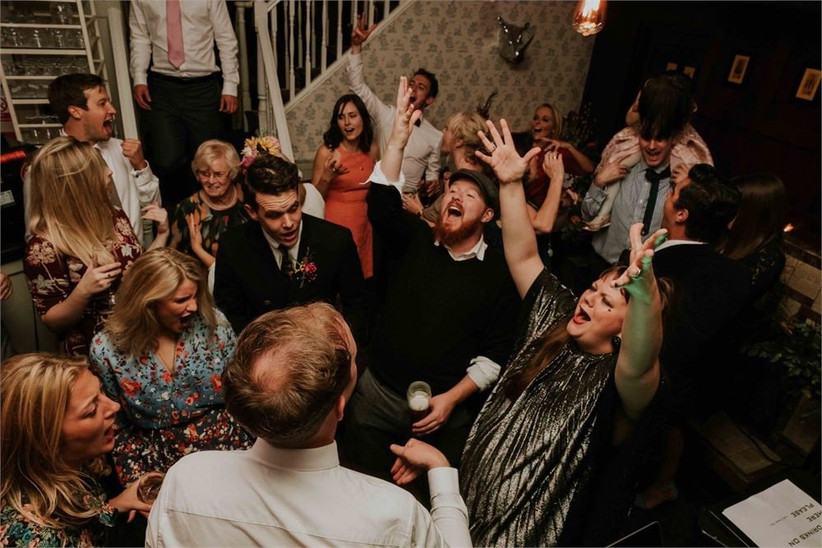 Perhaps a bit of an obvious one, but you've got to get people on the dance floor… and a wedding DJ is the best way to do that.
We love Mitch Matthews who will have your wedding guests dancing all night long.
12. Palm Readers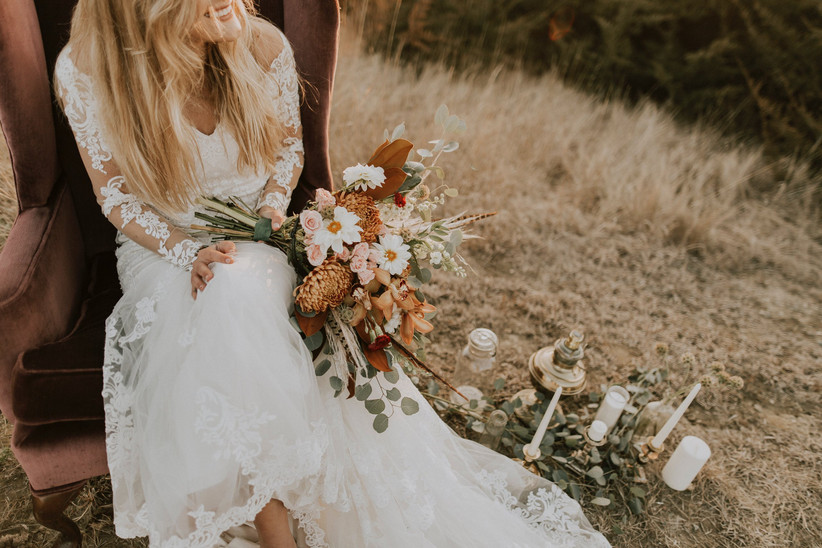 One really unique wedding entertainment idea is to hire a palm reader to wander around your wedding. It's sure to fill the awkward gap between food and partying, that's for sure…
13. Hire Fire Performers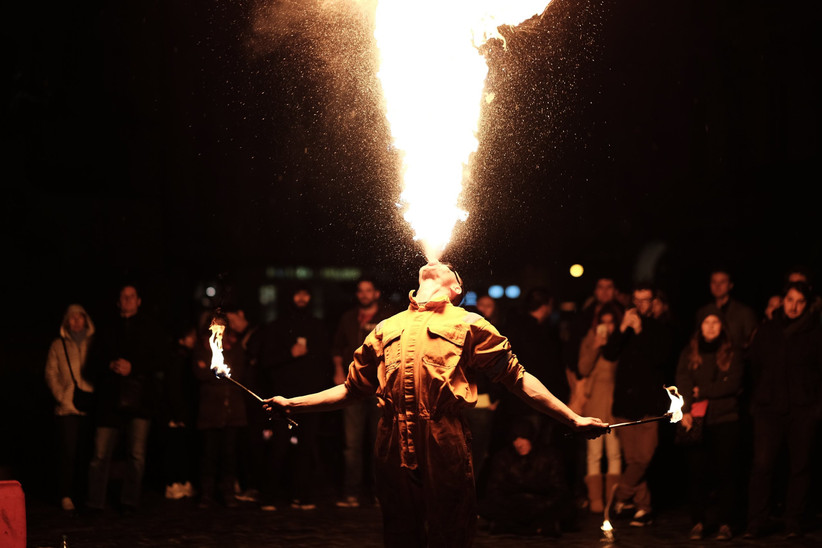 Bring the wow-factor to your wedding day and hire fire breathers to perform at your reception. Guests of all ages will be thrilled by their amazing, exciting (and sometimes dangerous!) routines and tricks.
By booking a fire performer, your wedding will go out with a bang and your friends and family will be sure to talk about your big day for years to come.
If you're feeling convinced, check out Entertainers Worldwide. They're the world's largest music and entertainment site, and they allow you to book amazing fire performers (as well as many other types of entertainment), with no agency fees!
14. Photo Scavenger Hunt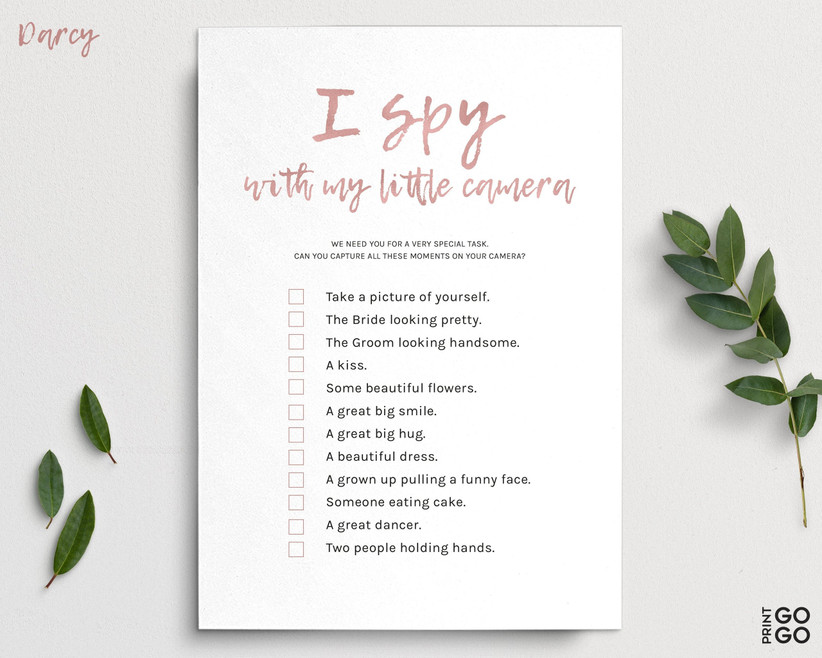 How about creating a photo scavenger hunt for your guests to complete throughout the day? From a snap of the couple's beautiful outfits to a group selfie, it'll bring out everyone's competitive sides.
How about getting them to upload their pictures to Instagram using your wedding hashtag?
15. Hire a Live Band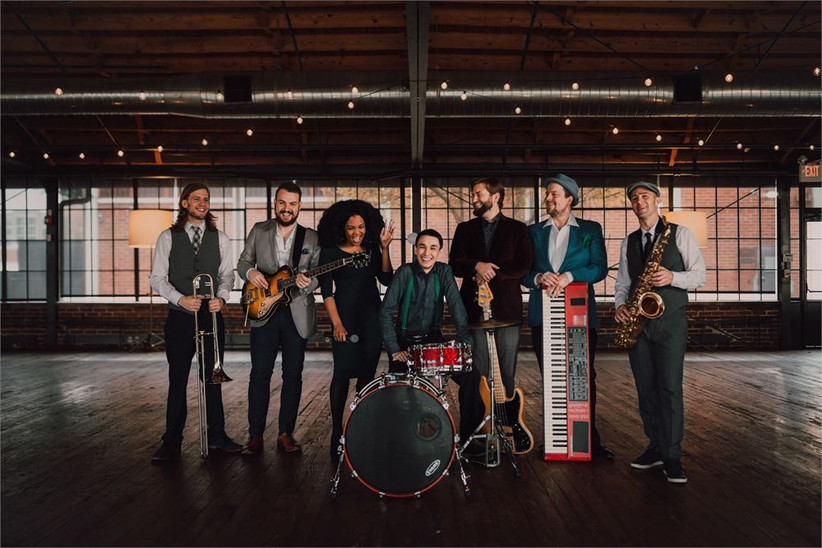 If you're hosting a rustic wedding, you might prefer a wedding band to a DJ.
Blue Lion Band are a customisable 3-15 piece band who play a whole range of music genres. Between them, they've played with some of the best artists in the world including Ellie Goulding, Jason Derulo and George Michael!
READ MORE: 100 Best Wedding Songs of All Time
16. Hire a String Quartet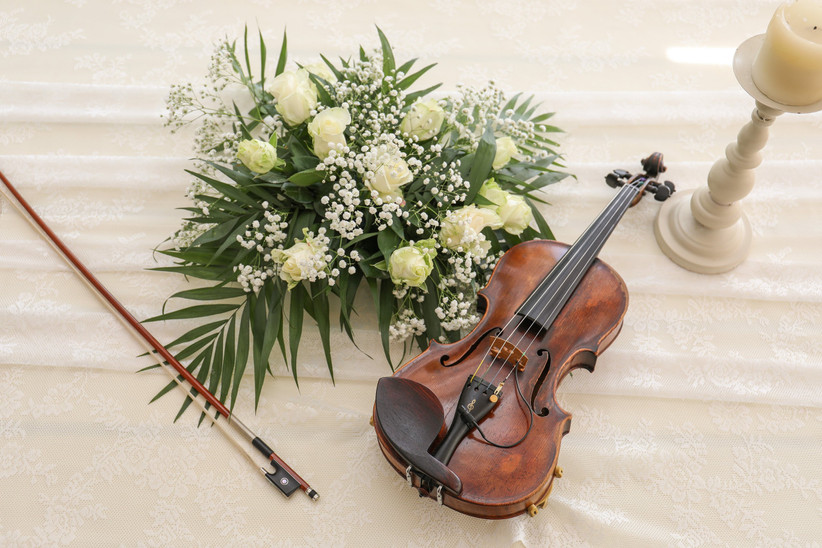 Add a touch of sophistication to your wedding day by hiring a string quartet. It's the perfect wedding entertainment choice for during your reception drinks, or as your guests are waiting for the ceremony to start.
17. Hire an Acoustic Soloist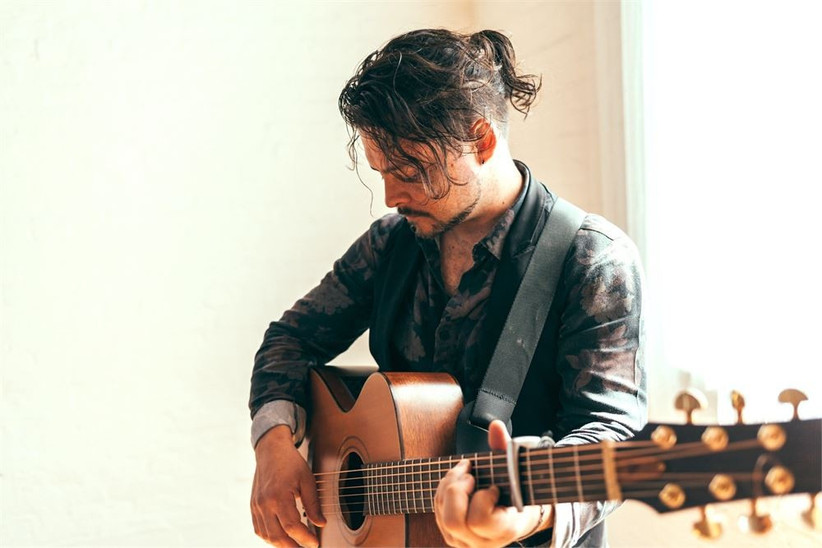 If your wedding theme doesn't really lend itself to a string quartet, you could hire an acoustic solo singer instead. They're likely to take requests of your favourite songs to personalise your celebrations.
Pure Artists offer a whole range of artists who would be perfect for your wedding!
18. Animal Petting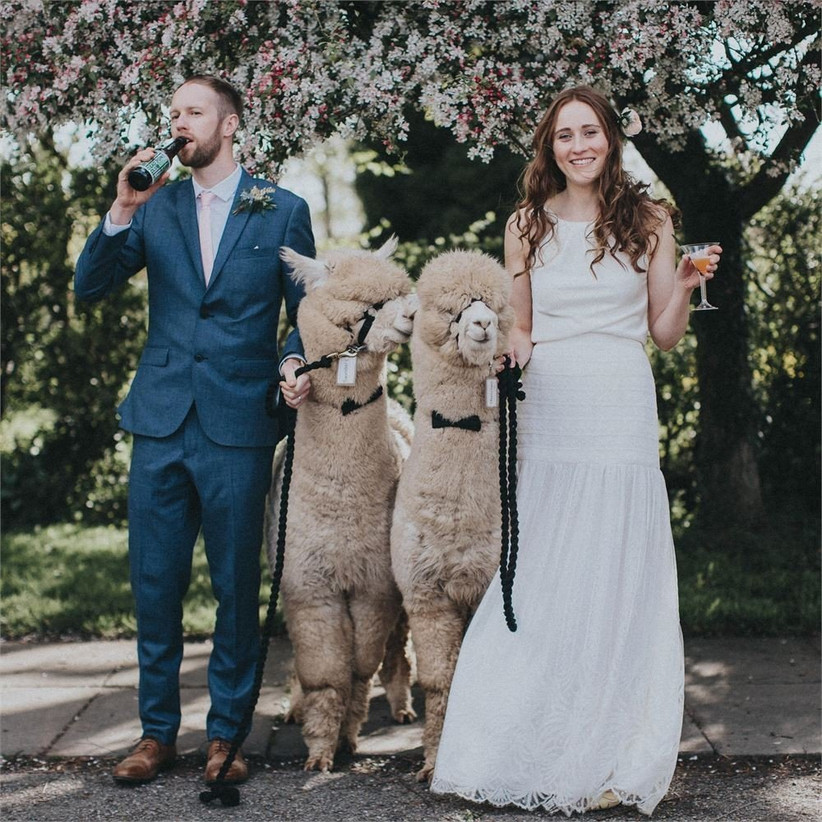 On your wedding day, the sky is the limit. If you're having your wedding at a farm wedding venue, pay homage to your wedding theme by setting up a petting zoo.
Your guests (particularly any children you have at your wedding) will love to make friends with the local residents! Or how about an alpaca appearance? Believe it or not, there's a supplier for that…
READ MORE: Adorable Shots of Animals at Weddings
19. Wheel of Fun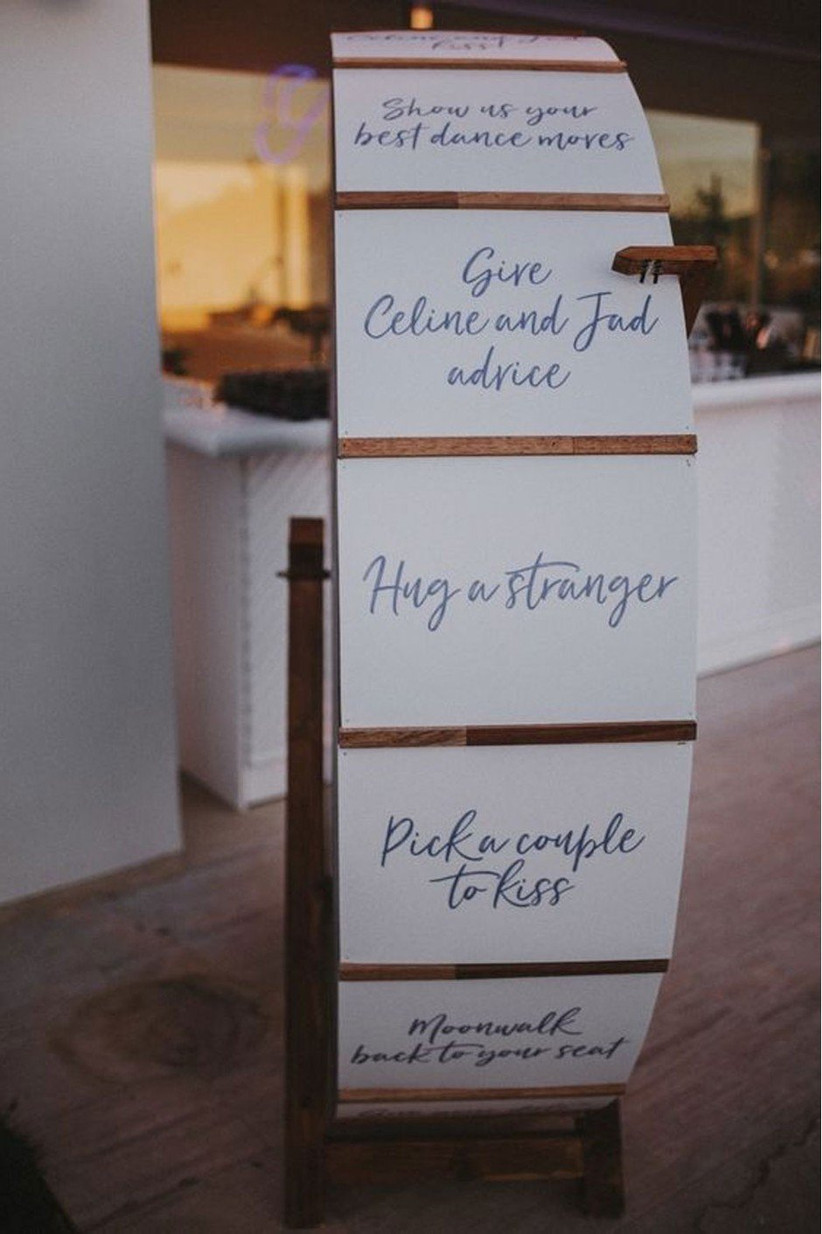 Image: Pinterest
Putting a wheel of fun somewhere in your wedding reception will keep your guests entertained for hours. It might be a bit of a hefty DIY project (one for the dads, perhaps?) but it's fun to add custom activities like "moonwalk back to your seat".
20. Date Ideas Box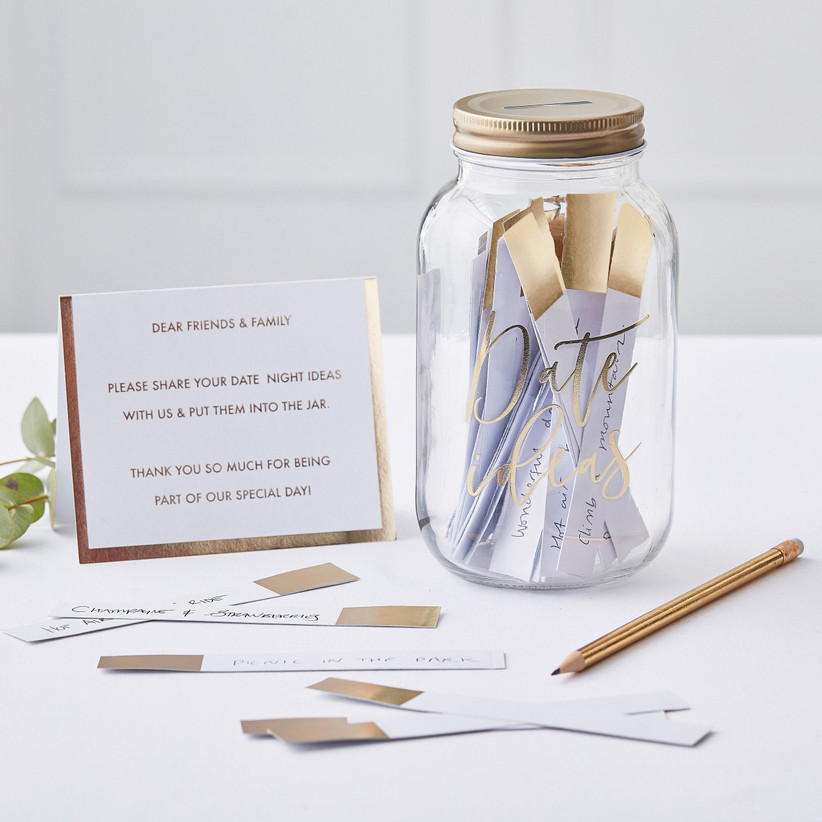 Banish the wedding blues by asking your wedding guests to provide date night ideas for newlyweds. We love this date ideas jar from Etsy which provides guests with slips of card for them to write their best ideas on. Married life is sure to be full of fun!
21. Casino Tables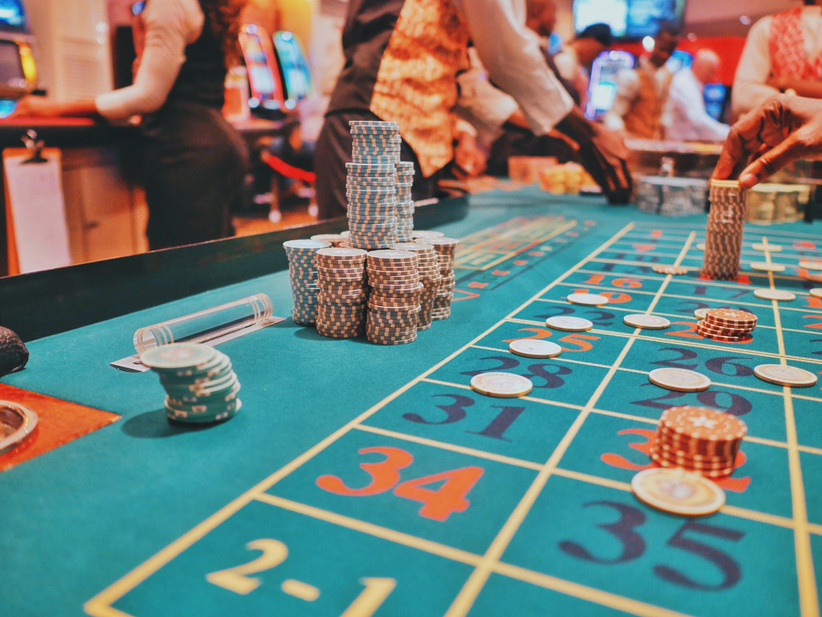 Bring the glitz and the glamour of Las Vegas to your wedding day by putting casino tables out at your wedding reception. Would it fit with your wedding theme?
22. Serve Street Food
If you're struggling to know what food to serve to your guests in the evening, keep them entertained with street food trucks. It's a great idea for a festival-style wedding! From Thai to burgers and pizzas, there are so many cool food trucks you could choose from.
How about El Huichol? They offer authentic Mexican street food to wedding guests and it's utterly delicious!
23. Hire a Harpist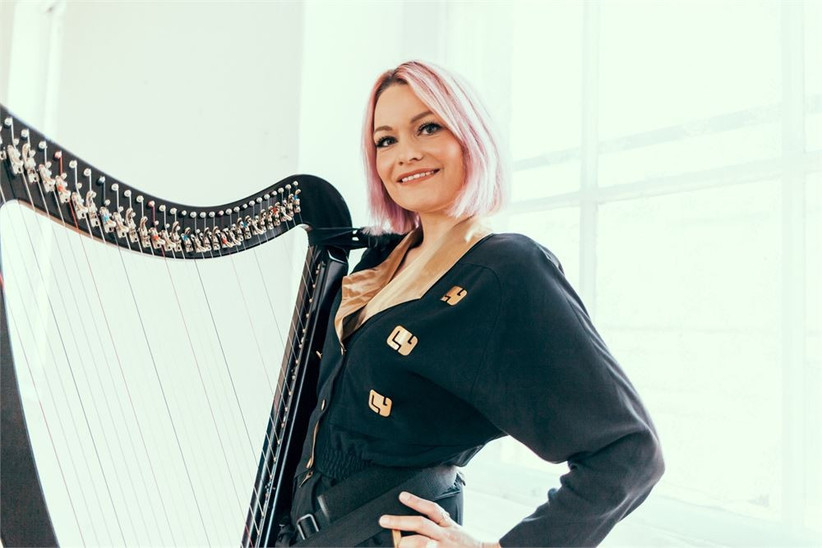 If you're hosting a fairy tale-themed wedding, consider having a harpist play during your reception drinks. It'd be such an elegant touch!
Pure Artists have plenty of harpists to choose from.
24. Giant Jenga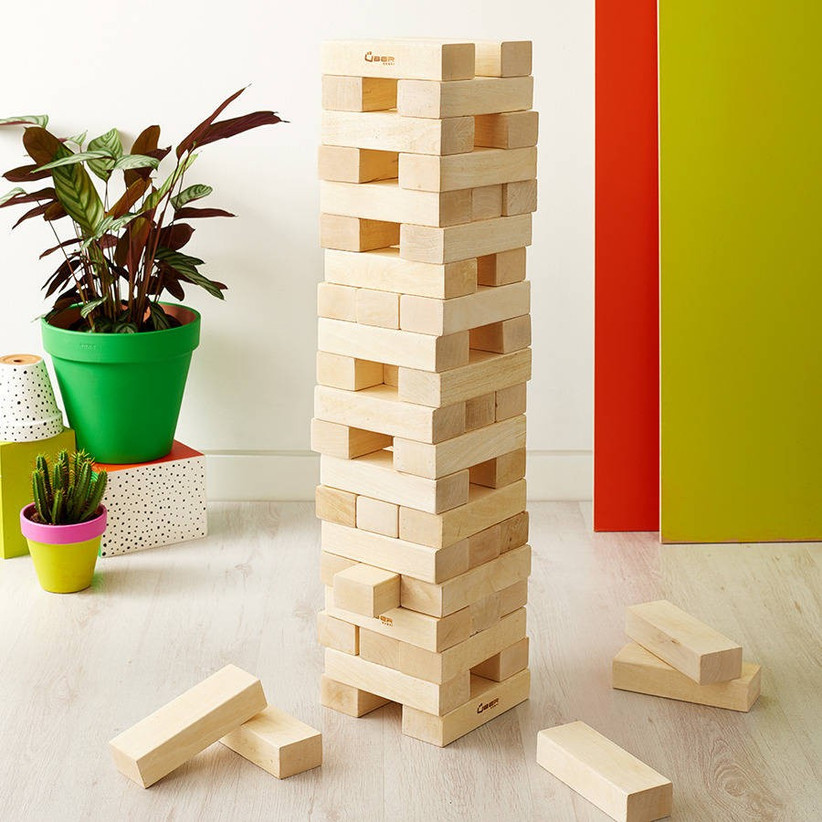 Everyone is partial to a game of Jenga, aren't they? Set up a game of giant Jenga in the garden of your wedding venue – it's sure to have your guests on tenterhooks!
25. Space Hoppers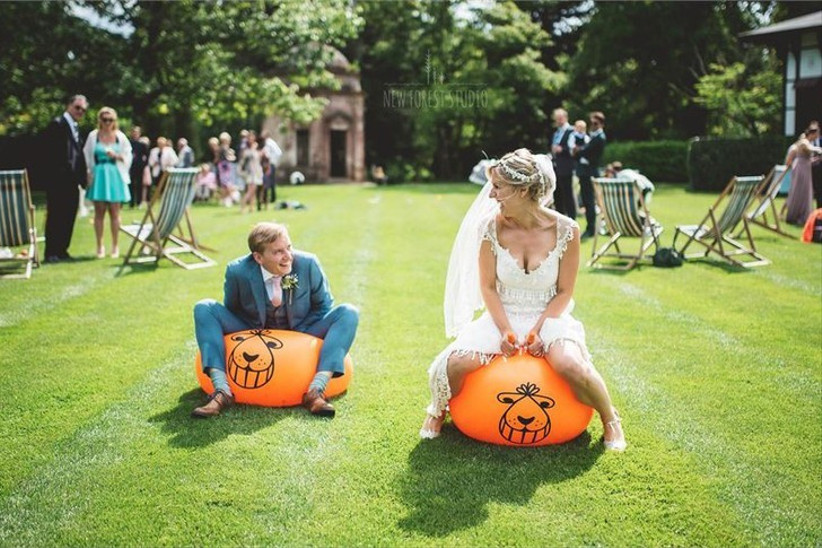 Space hopper racing is a wedding game both kids and adults can enjoy.
Shop these space hoppers from Amazon for just £12.99 each.
26. Grazing Tables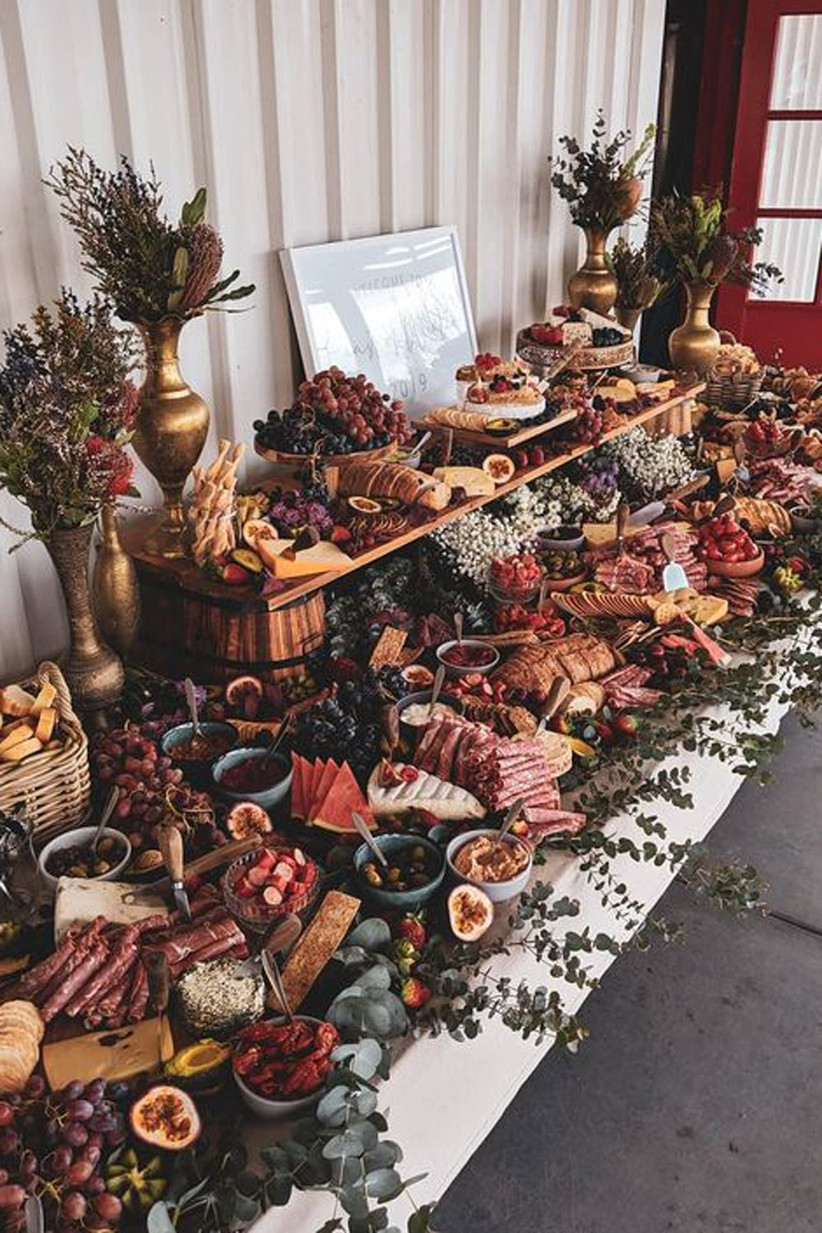 Image: Pinterest
Grazing tables are a popular wedding trend and a wonderful alternative food and drink idea for your evening reception.
As the name suggests, guests will love to spend hours grazing on the delicious food you've laid out. Prize for the guests who makes the most visits?
READ MORE: All of Your Wedding Food & Drink Questions Answered
27. Mini-Golf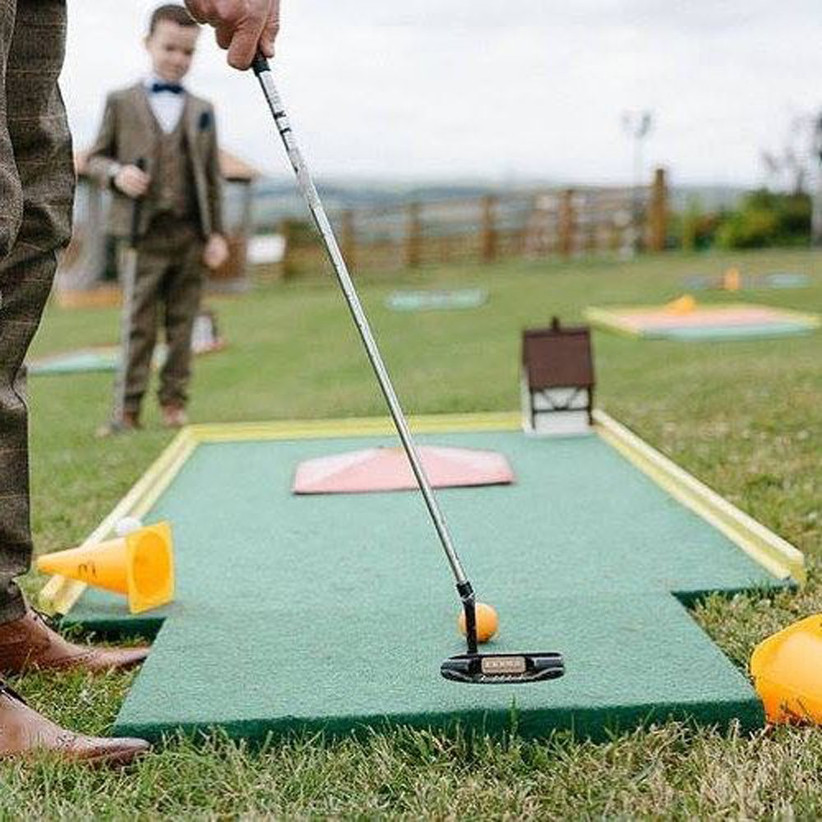 Image: Pinterest
If you're hosting a summer wedding, set up a miniature golf course for guests of all ages to enjoy. Why not get the married couple to go head to head or play the winners of your tournament?
28. Surprise First Dance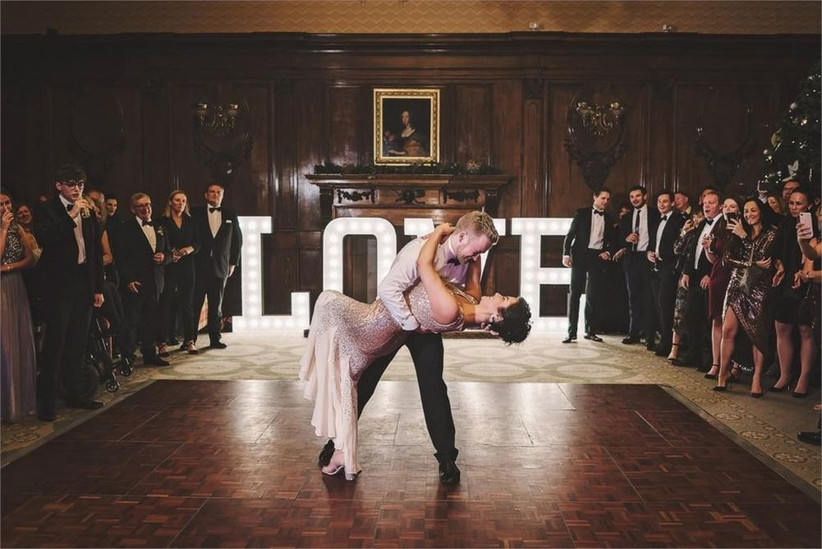 Give your guests the shock of their lives by learning a full-on dance routine for your first dance… then performing it in front of everyone!
Couples who are well known for having two pairs of left feet will be able to surprise their friends and family with their new-found talents if they book a dance lesson with First Dance Productions.
29. Silent Disco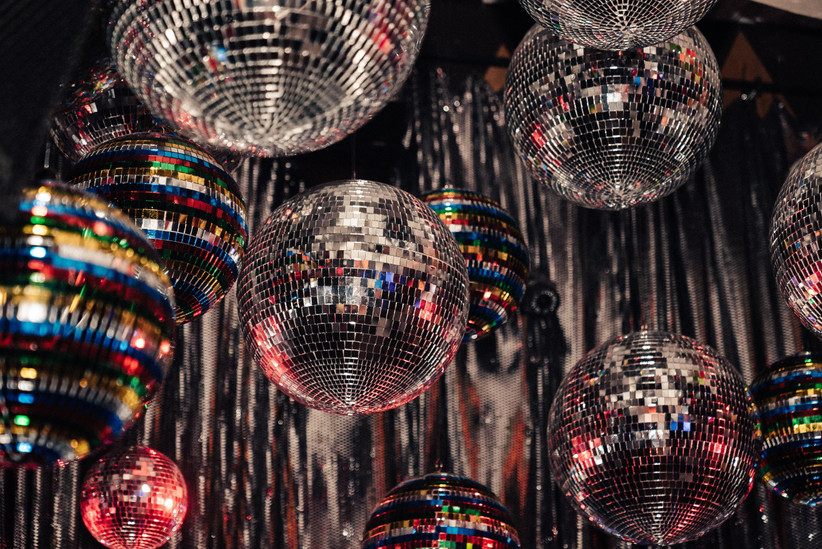 If your circle of friends love to party, they'll most definitely appreciate a silent disco as entertainment.
The atmosphere in a silent disco is one that cannot be matched by any other type of entertainment – and it's a fantastic idea if your venue has a noise curfew.
READ MORE: 7 Reasons to Have a Silent Disco at Your Wedding
30. Doughnut Bobbing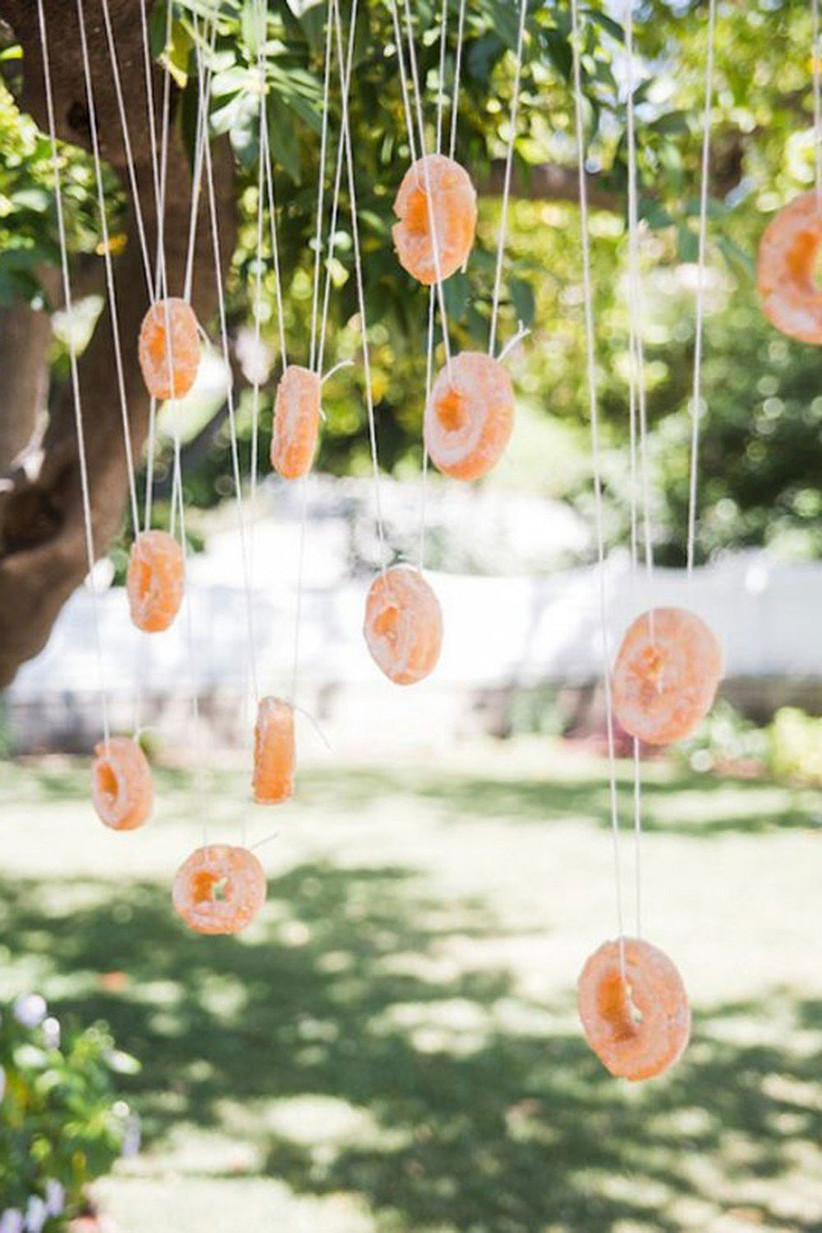 Image: Pinterest
As if you needed any excuse to have all the doughnuts at your wedding. This entertainment idea is both delicious and fun!
Tie a selection of different flavoured doughnuts to string and hang them from a tree in the gardens of your wedding venue. Then watch as your guests tie their hands behind their backs and use their mouths to retrieve the sweet treat!
31. Karaoke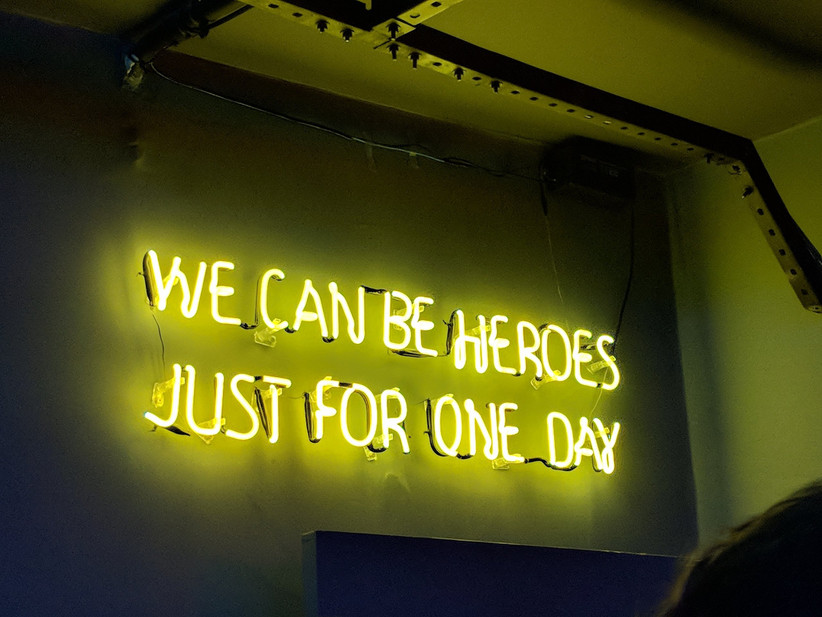 We've all endured a bit of drunk karaoke in our time and loved every bit of it, right?
Bring all the fun of your favourite karaoke bar to your wedding with a pop-up karaoke booth. Your guests will love it.
32. Ice Cream Stall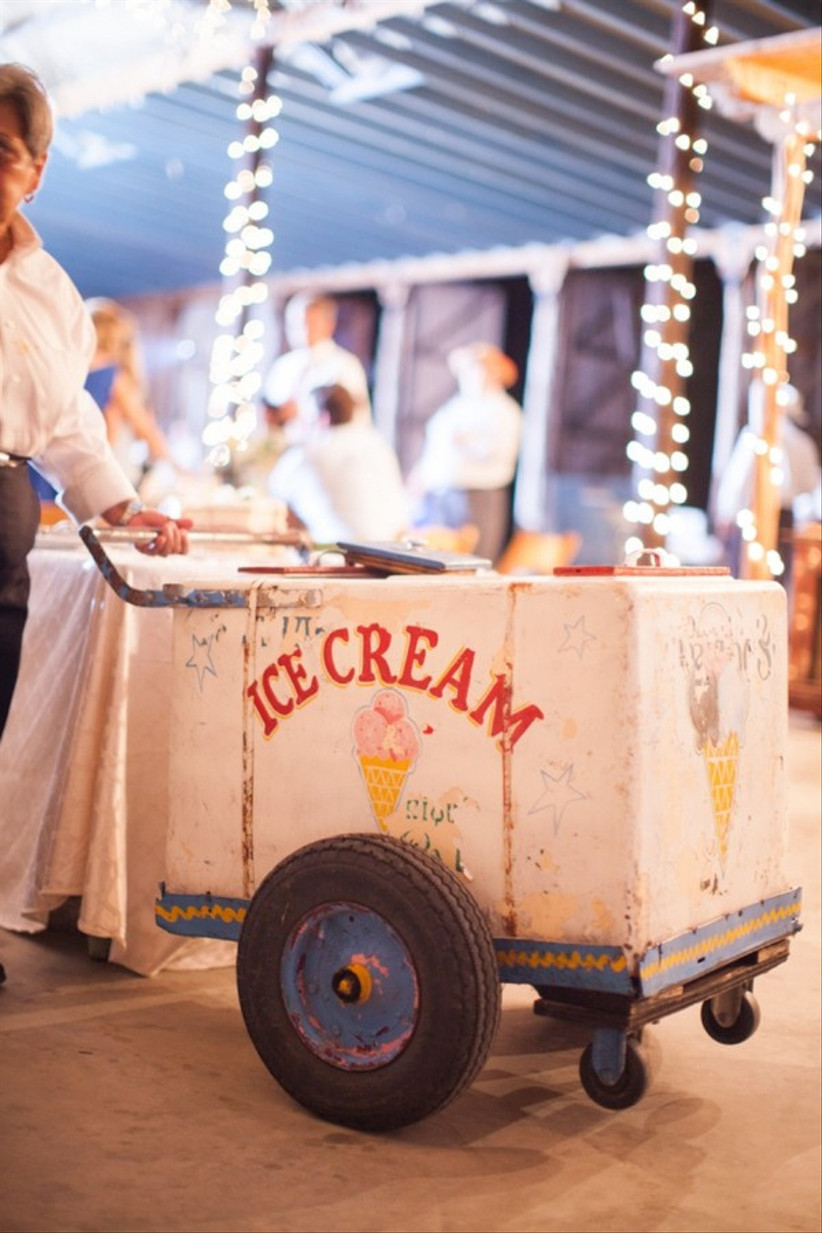 Everybody loves ice cream, so if you're hosting a retro-inspired wedding day, why not hire an ice cream cart to pop up at your reception?
Chilly White offer a stylish ice cream cart that can serve delicious, creamy scoops to you and your guests. Not only do they do ice cream, but they also do candy floss, popcorn, hot dogs, doughnuts, waffles and more! We love this summer wedding idea.
33. Prosecco Drinks Van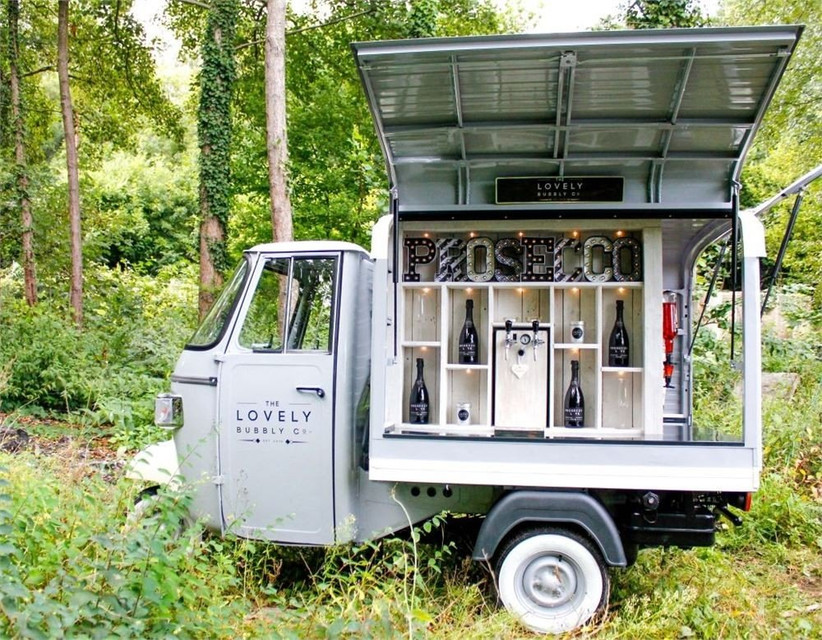 If you're looking for even more ways to include Prosecco in your wedding day, reach out to The Lovely Bubble Co.
This drinks van will bring all the glam to your big day and serve Prosecco or Prosecco-based cocktails to your guests. Mocktails are also available, so non-drinkers don't miss out.
34. Wedding Table Games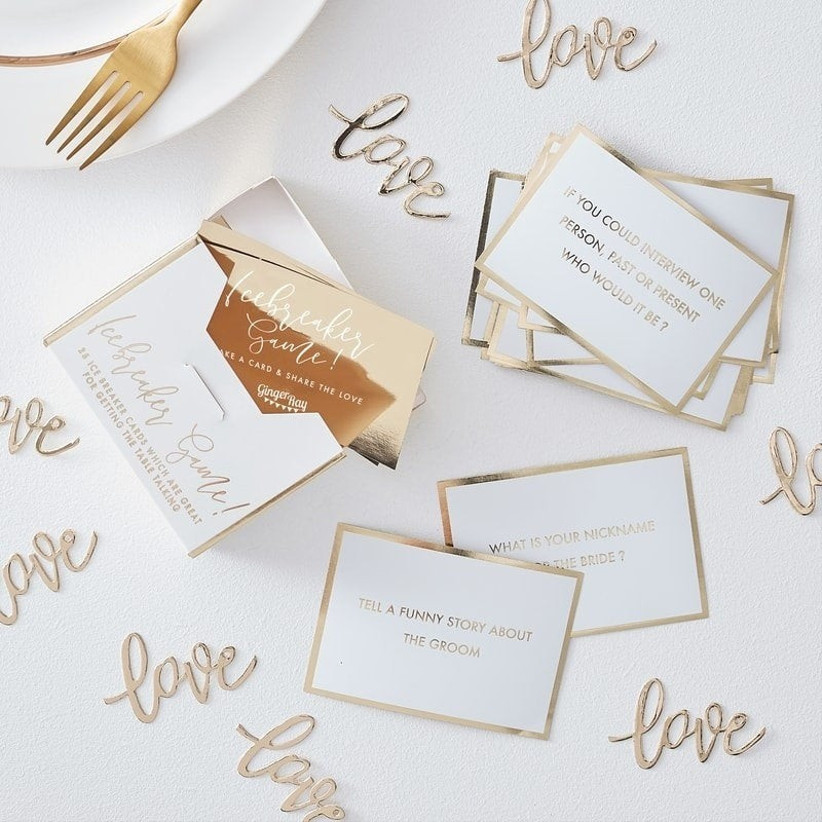 Avoid small talk and awkward conversations between your guests who don't each other quite so well by putting wedding table games out at your wedding breakfast.
We love this pack of icebreakers which includes a mix of conversation starters, dares and questions.
35. Magicians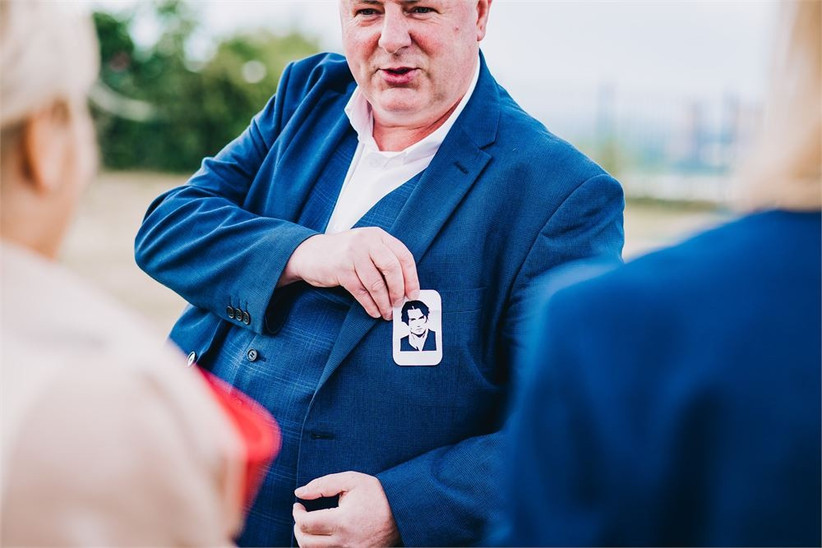 There are few things more entertaining than magic. It's a skill that really gets the mind working, and your guests will be determined to figure out the secret behind the trick!
Robbie Danson, based in Cheshire, will wander around as your guests are enjoying their reception drinks to perform tricks. This guy really knows his stuff.
READ MORE: 39 Cheap Wedding Favours for £1 or Less
36. Hire a Caricaturist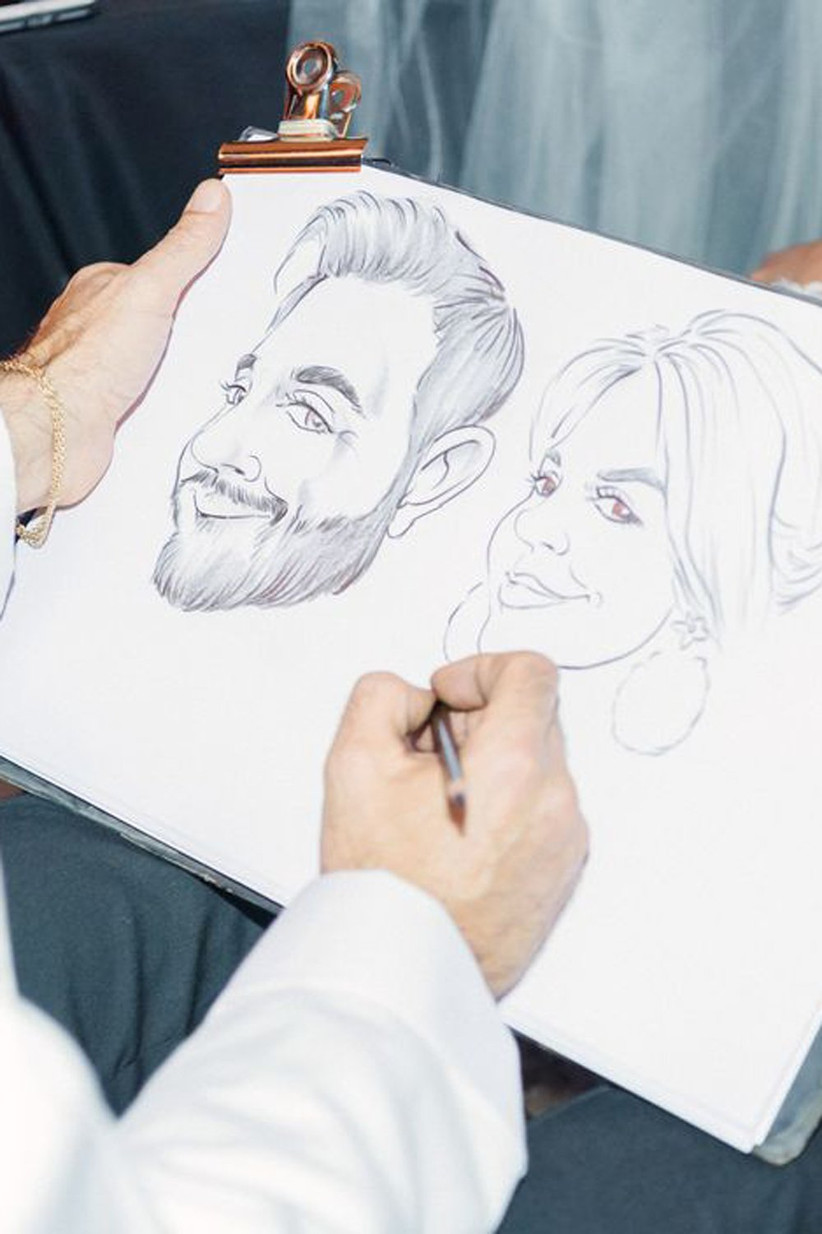 Image: Pinterest
Give guests a wonderful keepsake of your wedding by hiring a caricaturist.
Everyone will love this unique finishing touch to your big day, and you'll have all guests – old and young – queuing up for their go!
37. Hold a Fireworks Display
What better way to end your wedding night than with a showstopping firework display? Not only are they the perfect end to a full day of celebrations but they lend themselves to a fantastic photo opportunity too!
It's not a good idea to start lighting fireworks yourselves after a day of, err, merriment, so opt for a professional firework display and let the experts create those magical moments for you! Komodo Fireworks based in Leicestershire are a great option, providing breathtaking shows for intimate and larger celebrations. From emotional pyromusical displays alongside your favourite song to colour-themed finales, they won't disappoint!
38. Bouncy Castle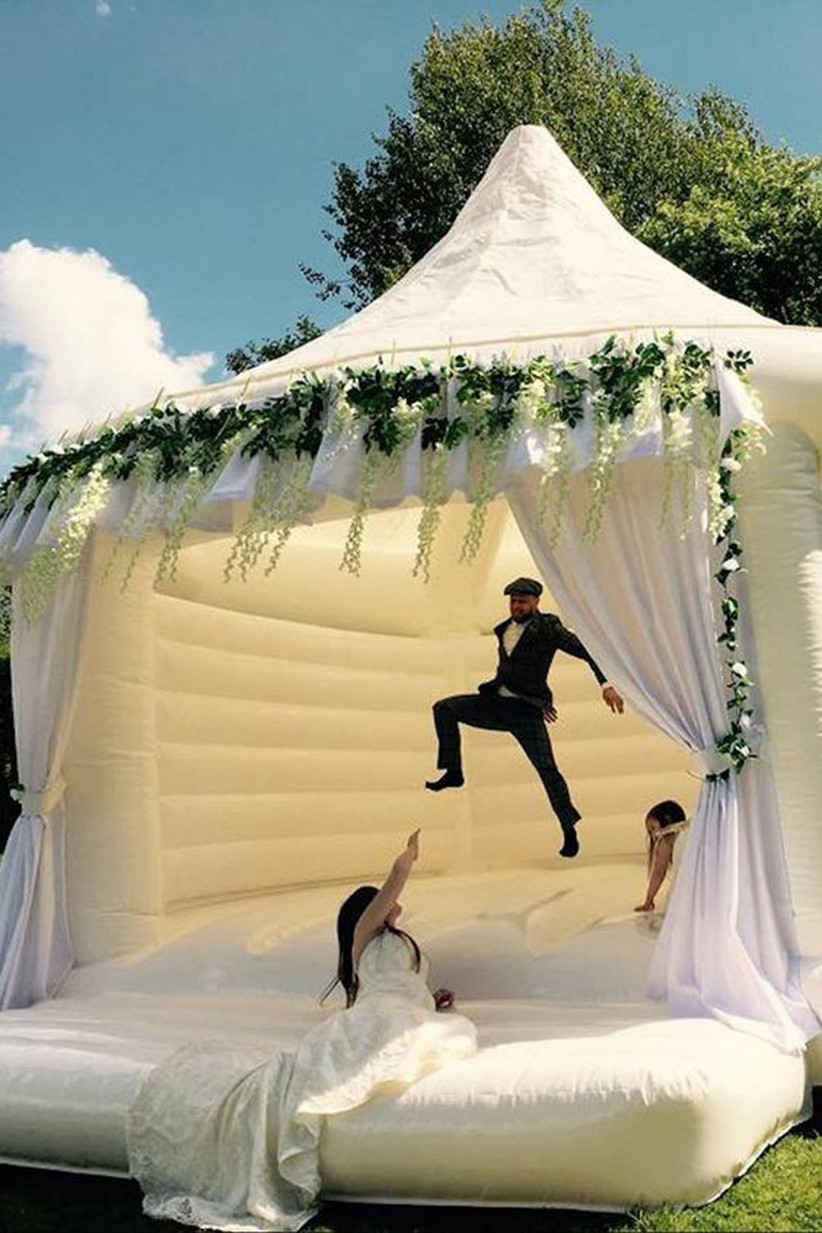 Image: Pinterest
Bouncy castles are always a good idea, especially if you're throwing a summer wedding. They're great fun for kids and adults and make for some fabulous pictures.
Like the sound of it? Hire a wedding (and adult) appropriate white bouncy castle here!
39. Children's Colouring Stations
Colouring can keep kids occupied for hours, so scatter a table with wedding-themed colouring books. You won't hear a peep from them!
If you'd rather keep things contained to the wedding breakfast tables, pop one of these cute personalised colouring books on each child's place setting. They're so sweet!
READ MORE: Should You Invite Children to Your Wedding?
40. Host a Couples Quiz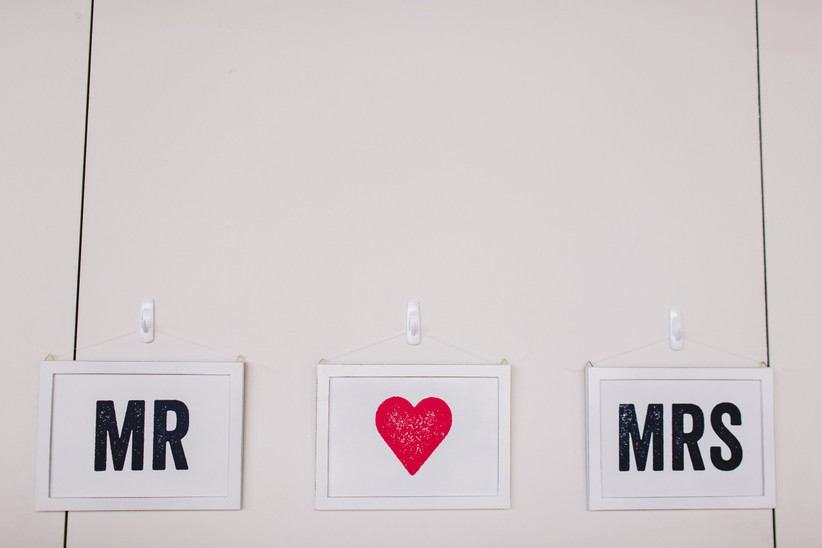 This has got to be one of our favourite wedding entertainment ideas. See how well you and your new husband or wife know each other by going head to head in front of all your guests. Get guests to ask you questions while you hold up paddle board to indicate who's most likely to do it.
We've got a whole load of fun Mr & Mrs questions here!
41. Fairground Rides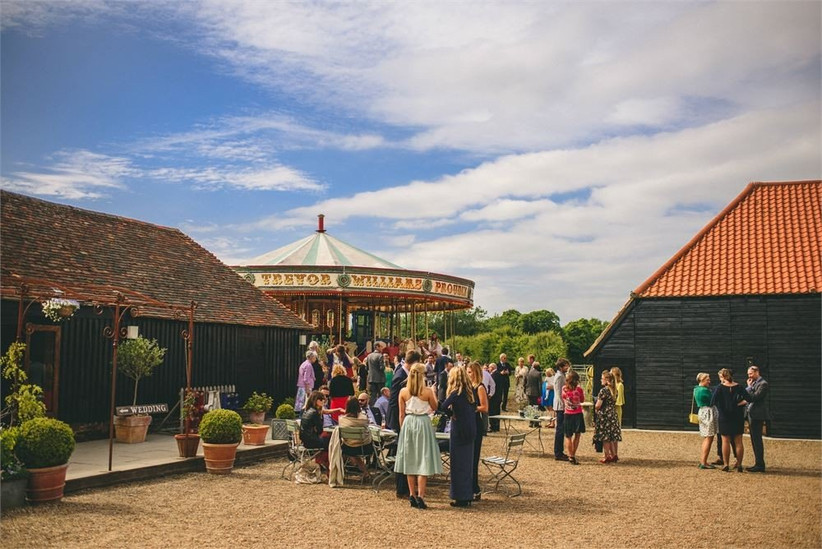 Hosting a vintage-themed wedding? Fairground rides might be a bit extra, but boy are they a cool thing to have on your big day!
Preston Court offers a fairground wedding theme in the most incredible way. It has vintage carousels and stalls on-site!
42. Confetti Canons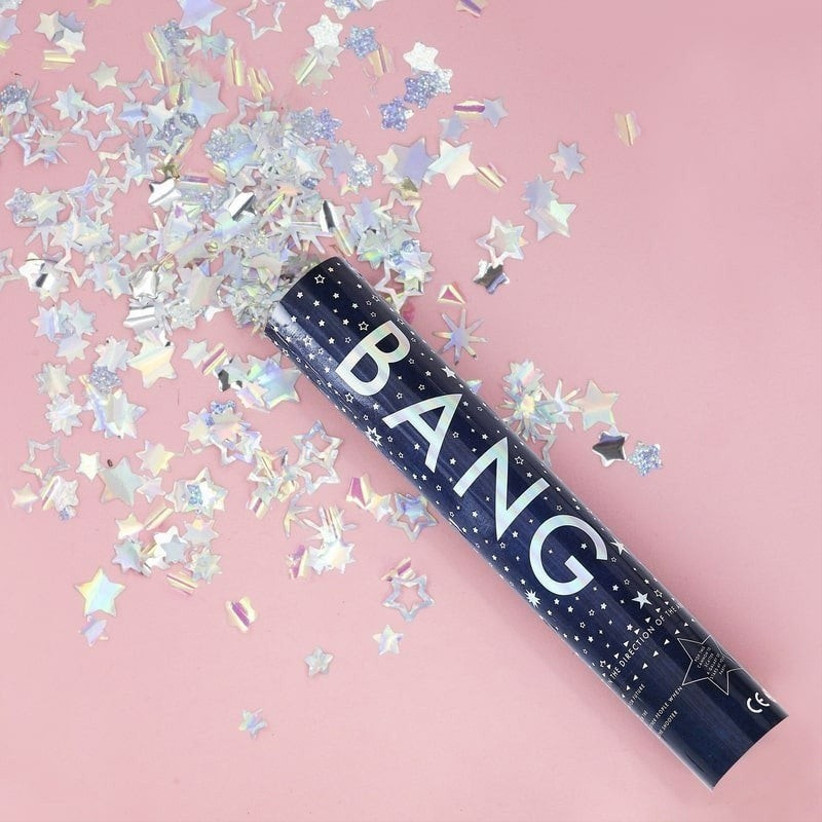 If you don't fancy finishing your wedding night with fireworks (or if your wedding venue doesn't allow it), why not consider letting off confetti cannons? We love this one from Etsy.
43. Piñata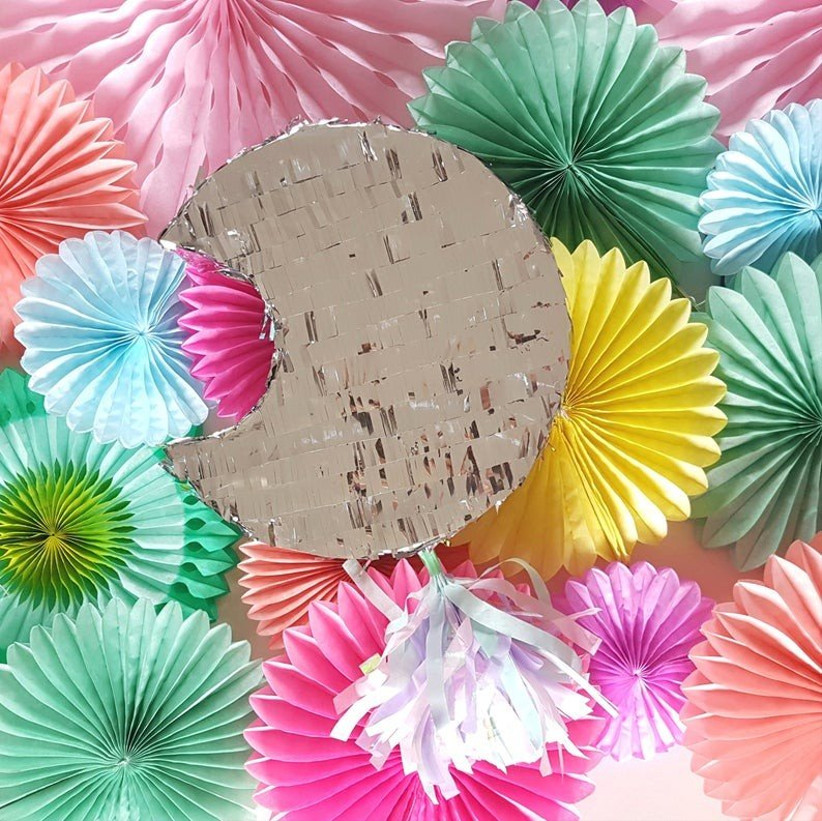 Have a bit of good old-fashioned fun and set up a piñata in the gardens of your wedding venue. This moon-shaped piñata would be perfect for your celestial wedding theme!
44. Have a Sparkler Send-Off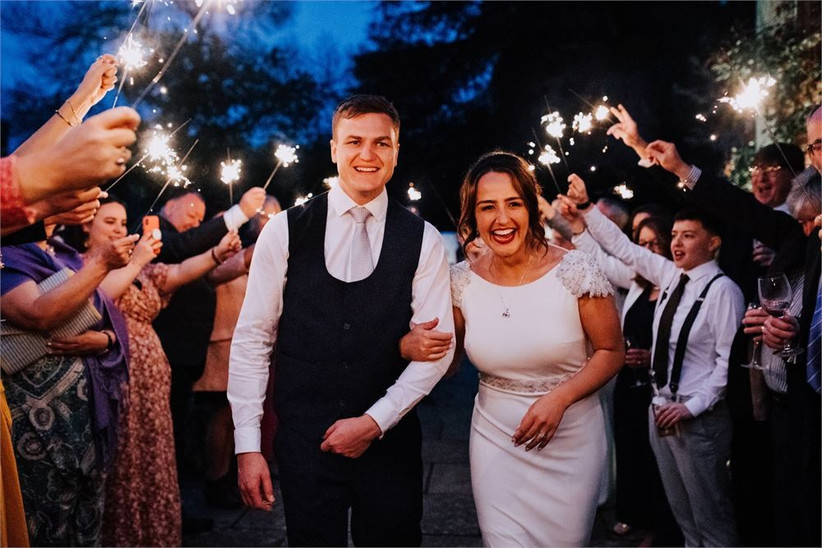 Sparklers make for excellent photo opportunities. Putting them in a bucket with a DIY wedding sign is also a lovely wedding décor idea. Pick up 100 sparklers from Amazon and then host a sparkler send-off at the end of your night.
45. Chocolate Fountain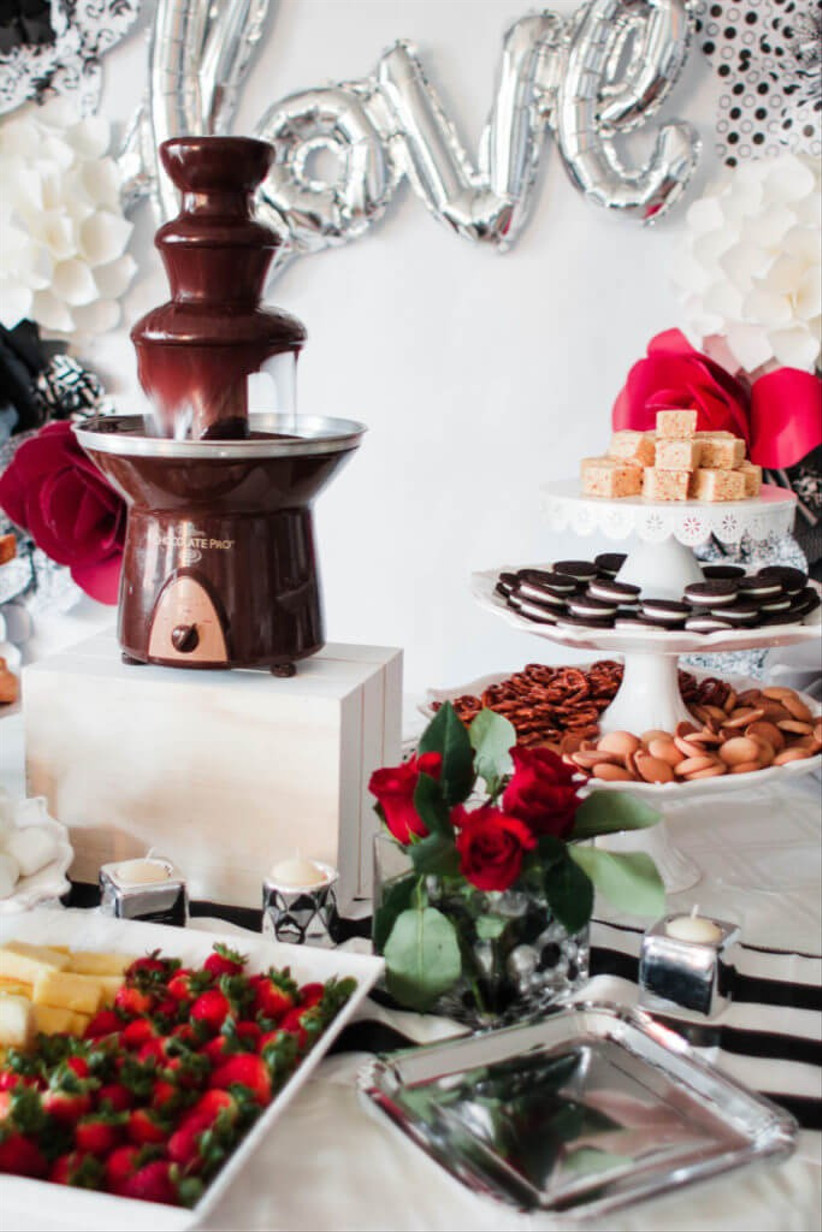 Image: Pinterest
Our mouth is watering just looking at this delicious wedding chocolate fountain! Skip serving dessert (or don't, the choice is yours) and lay out a chocolate fountain bar instead. You can snap one up from Amazon for as little as £26.95!
READ MORE: The Dos and Don'ts of Wedding Etiquette Explained
46. Donut Wall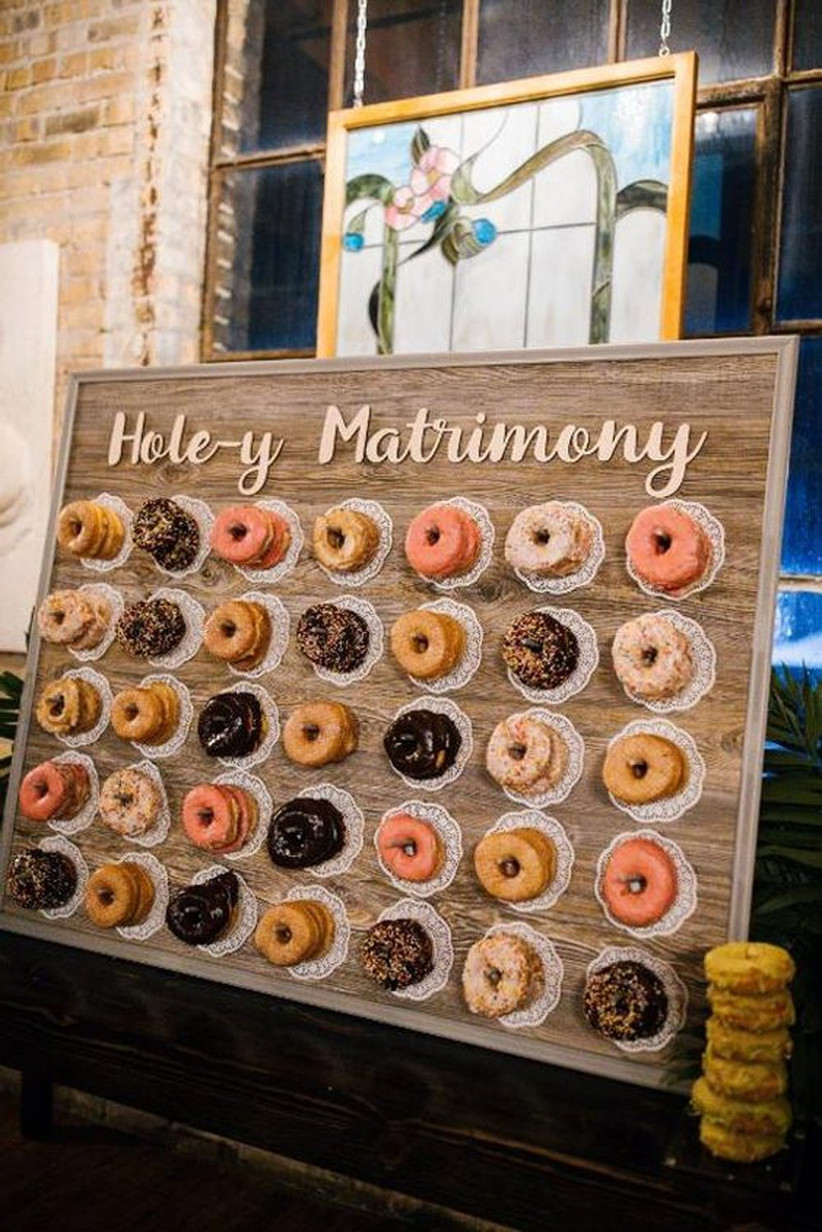 Image: Pinterest
Yay! Another doughnut wedding idea! We love this doughnut wall which reads "Hole-y Matrimony". Funny and delicious.
47. Steel Drum Band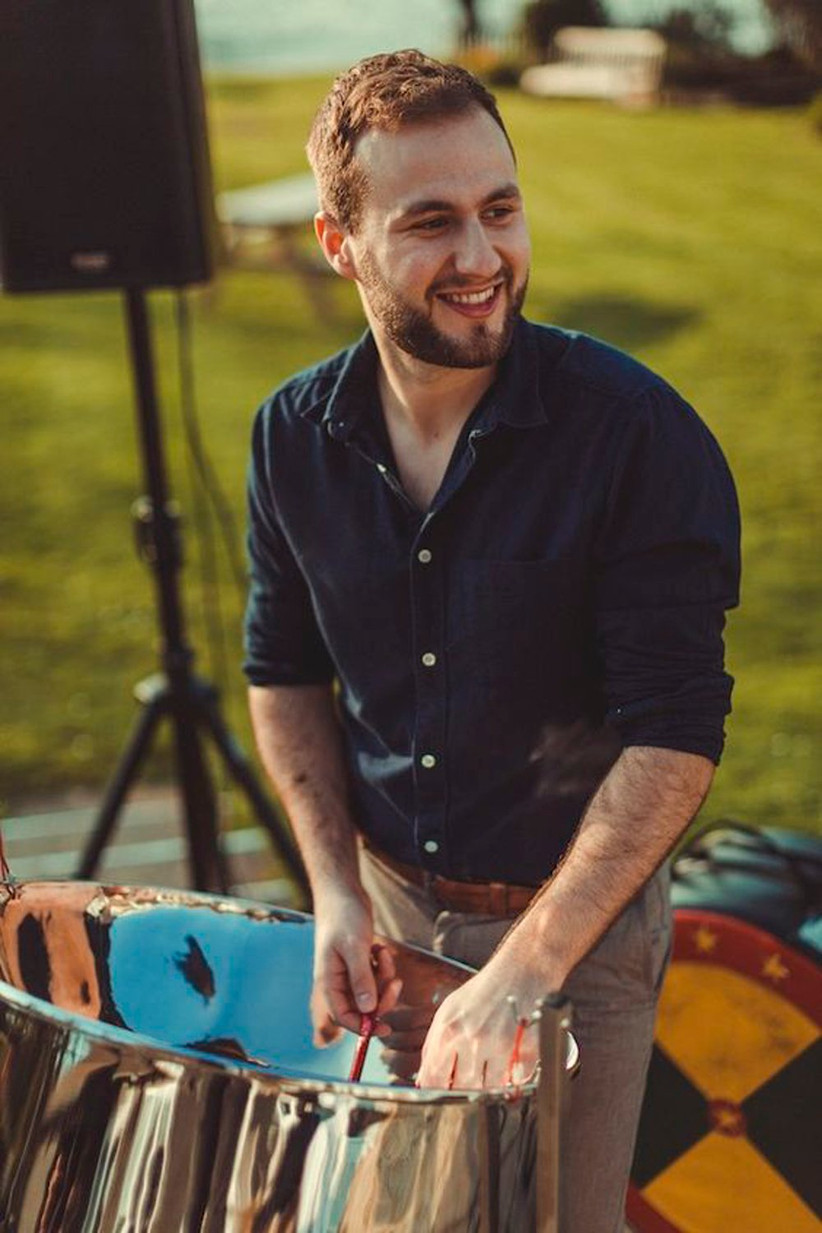 Image: Pinterest
Hosting a tropical-themed wedding day? A steel drum band will transport you straight to the Caribbean, even if you decided against a destination wedding.
READ MORE: 19 of the World's Best Beach Wedding Destinations
Entertainment is not the only way to make your guests' days better. Consider gifting them wedding favours, too. And don't worry – we've got plenty of cheap wedding favours for under £1 that won't break the bank.