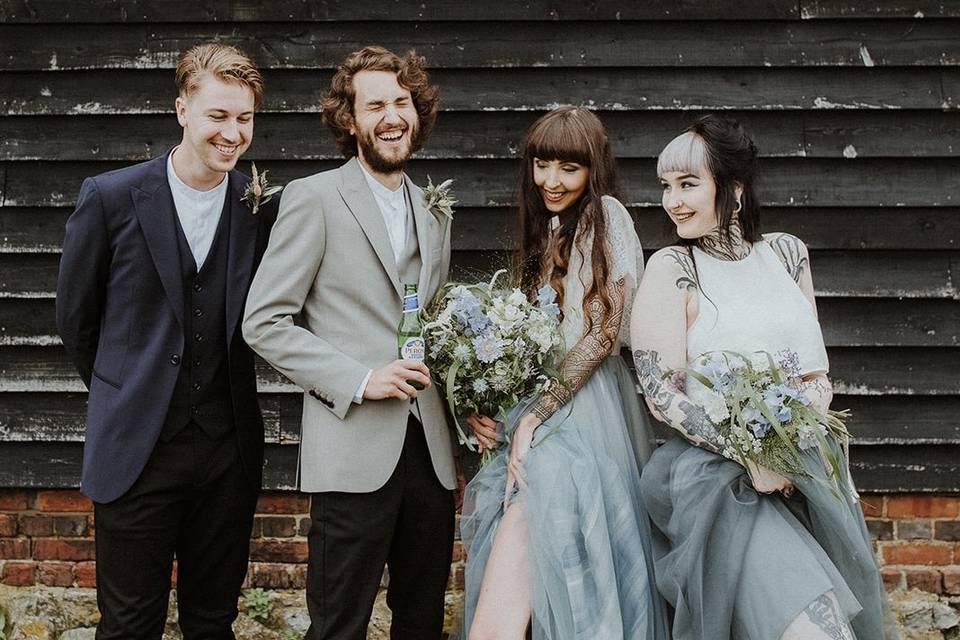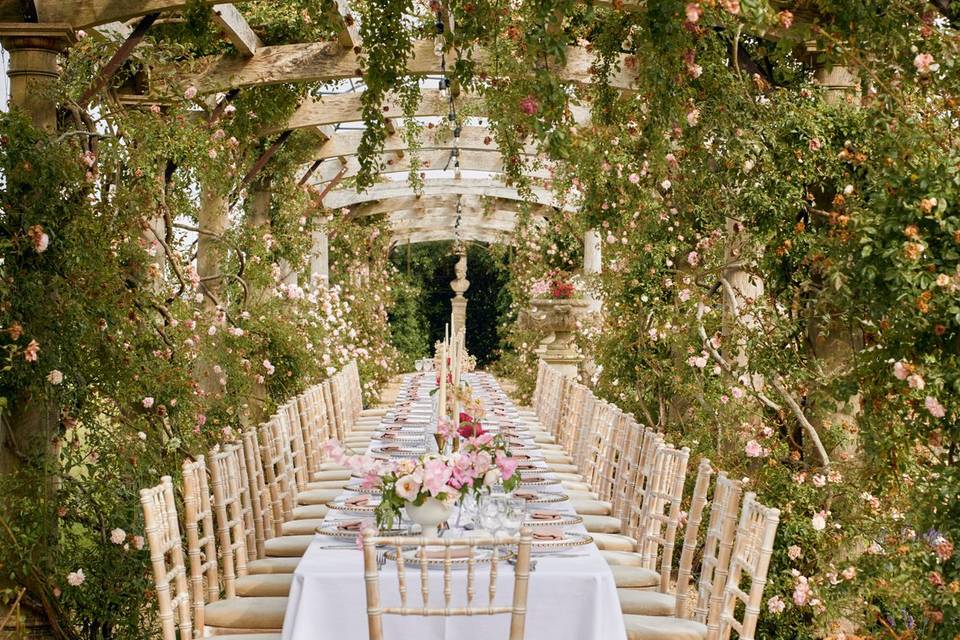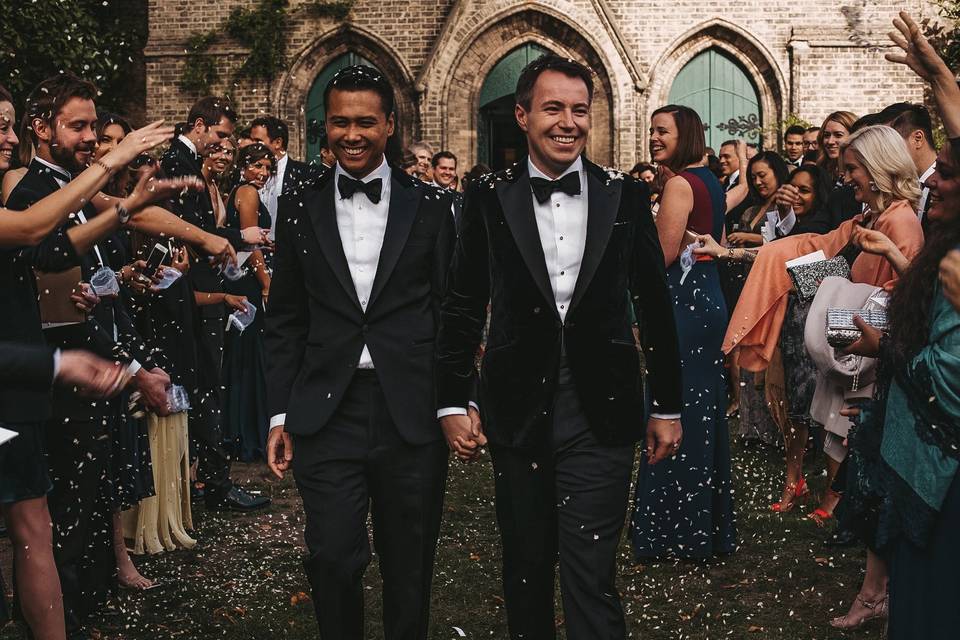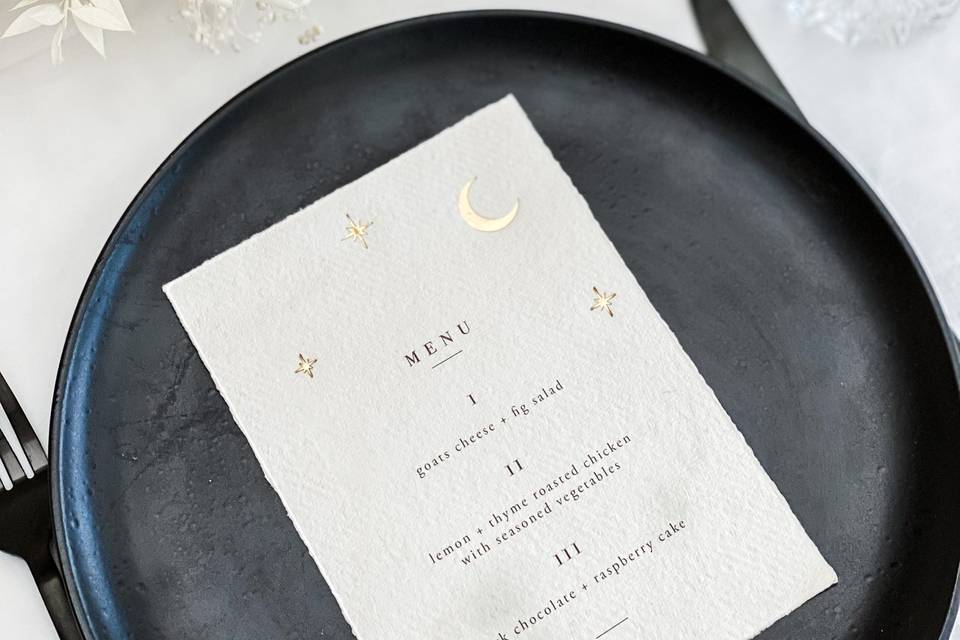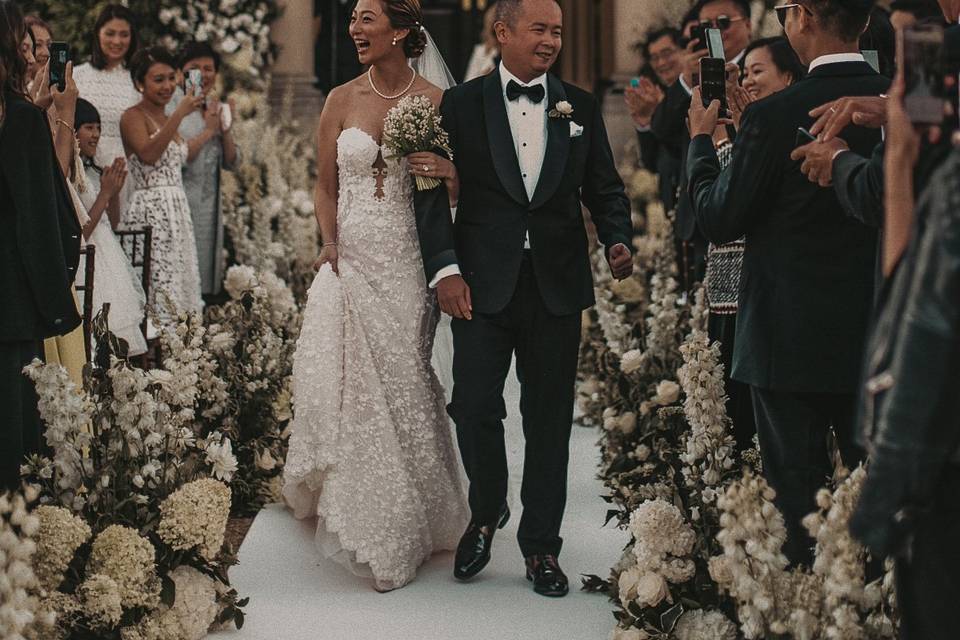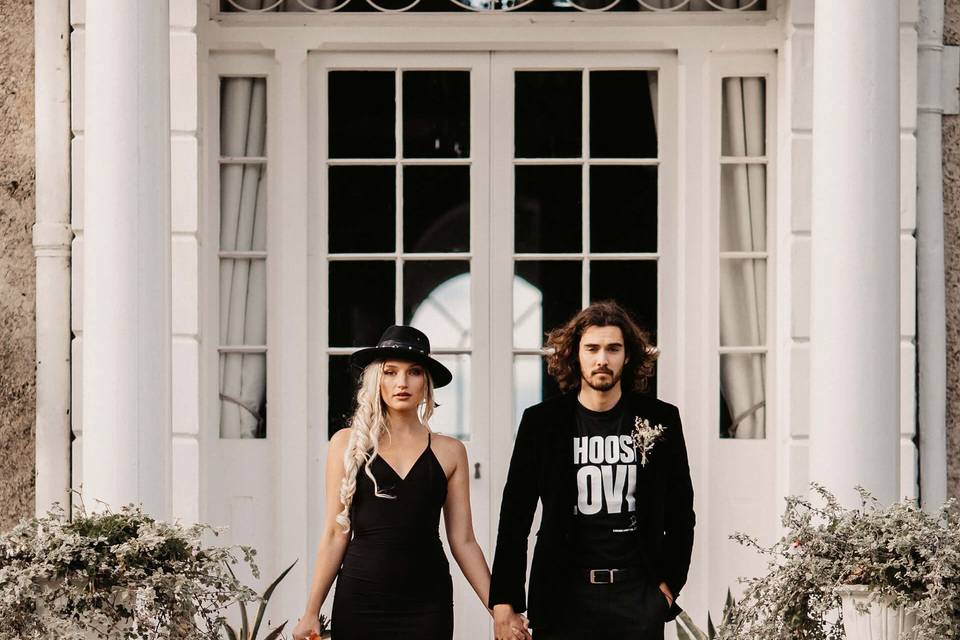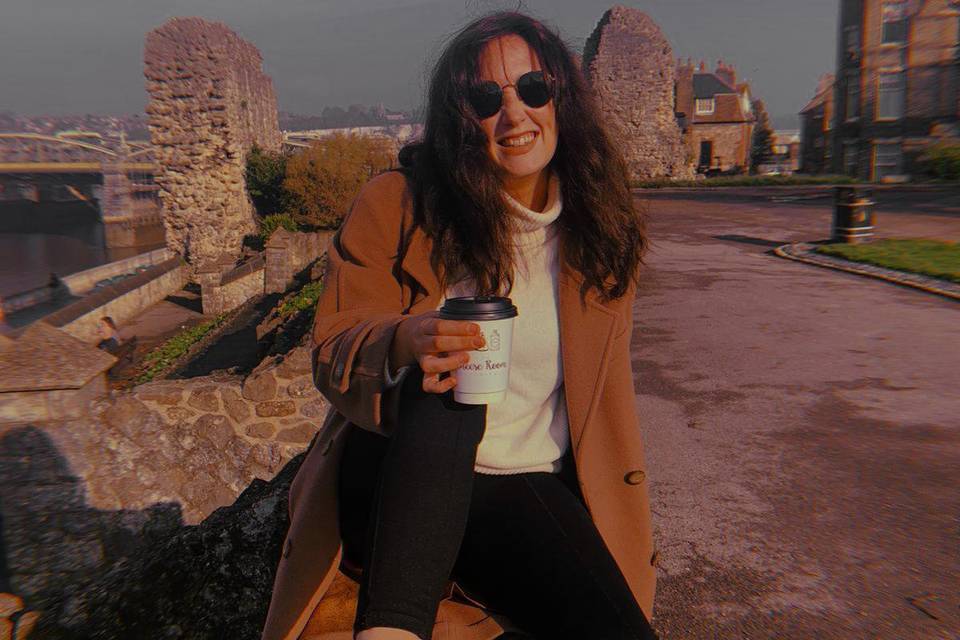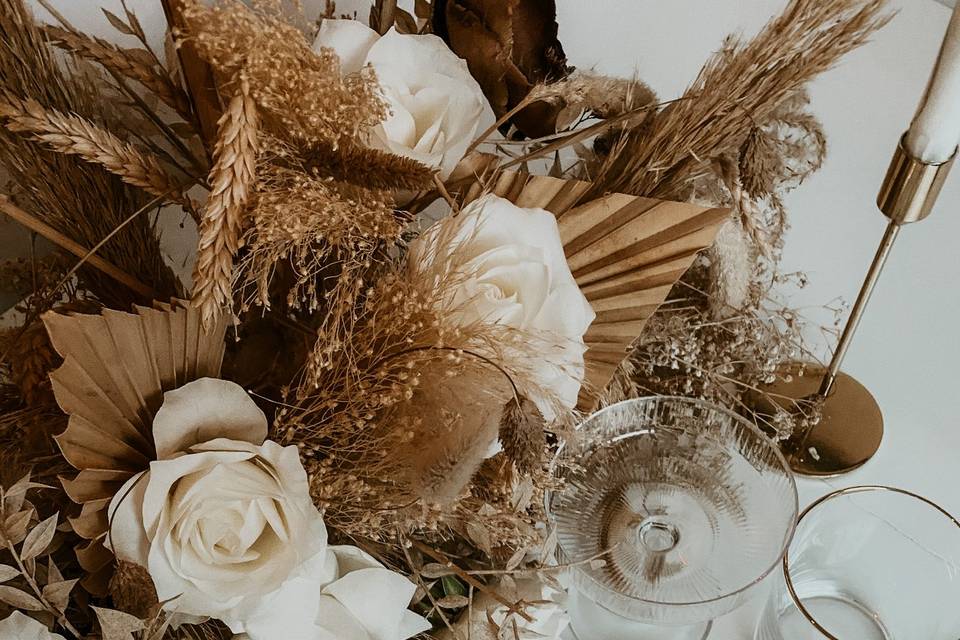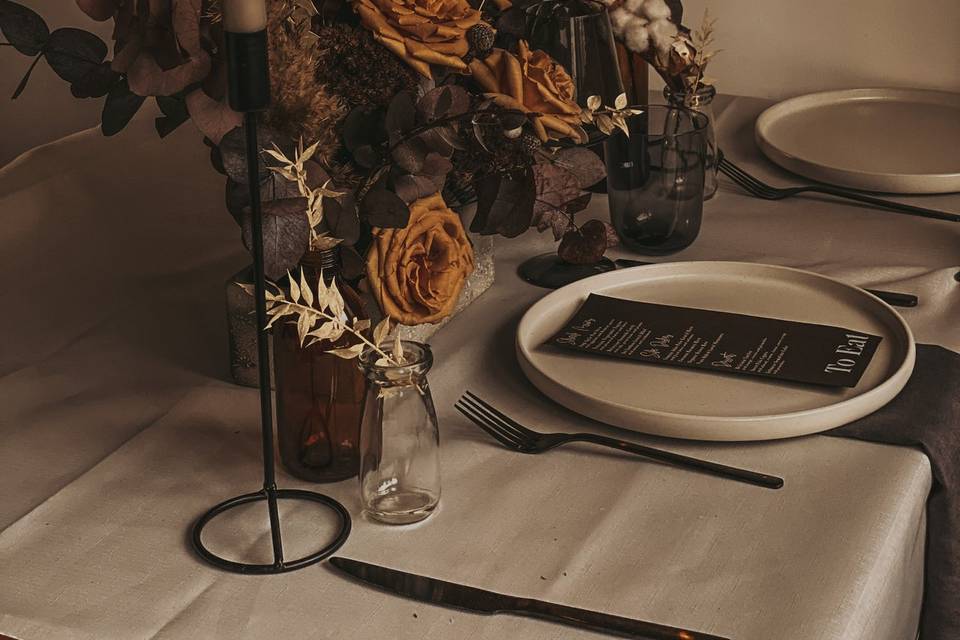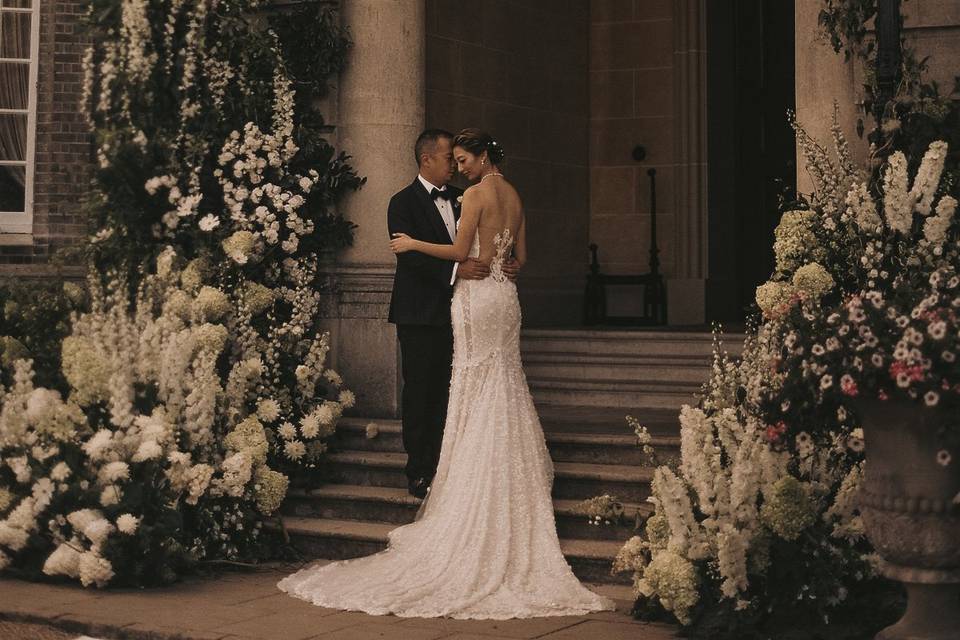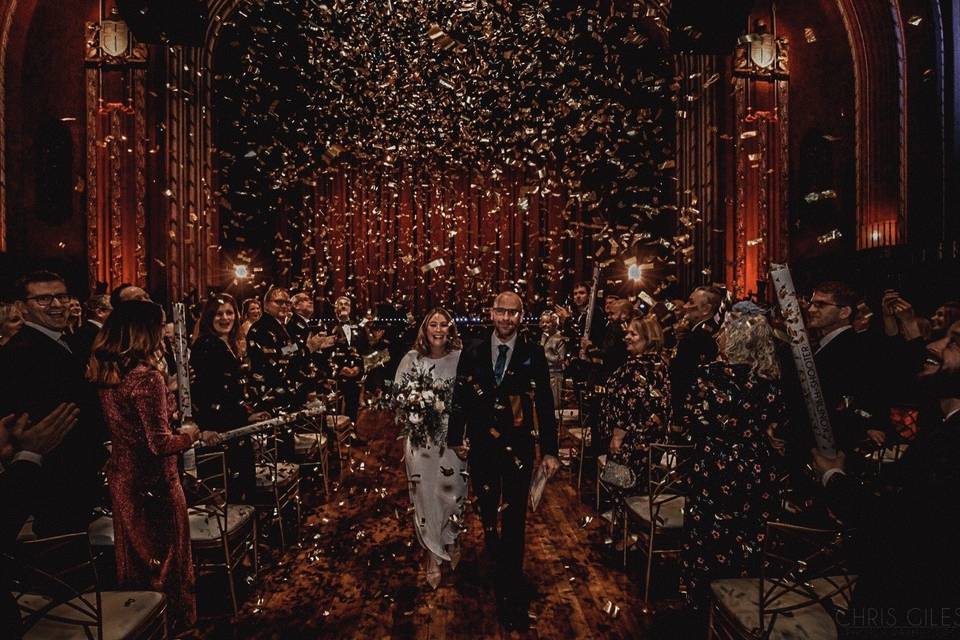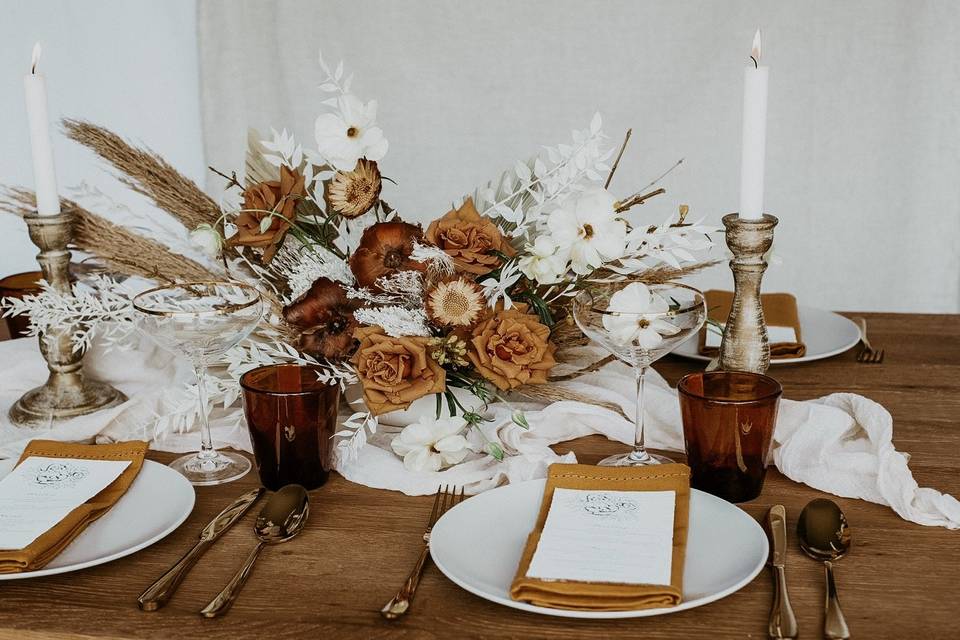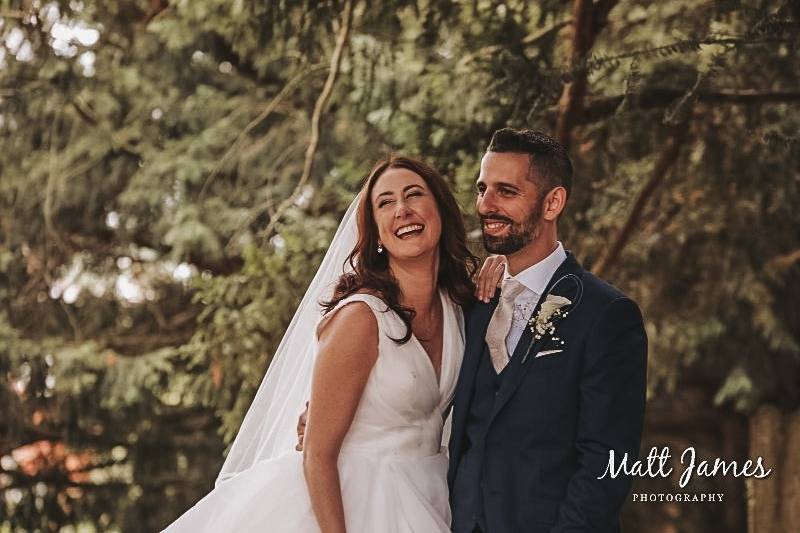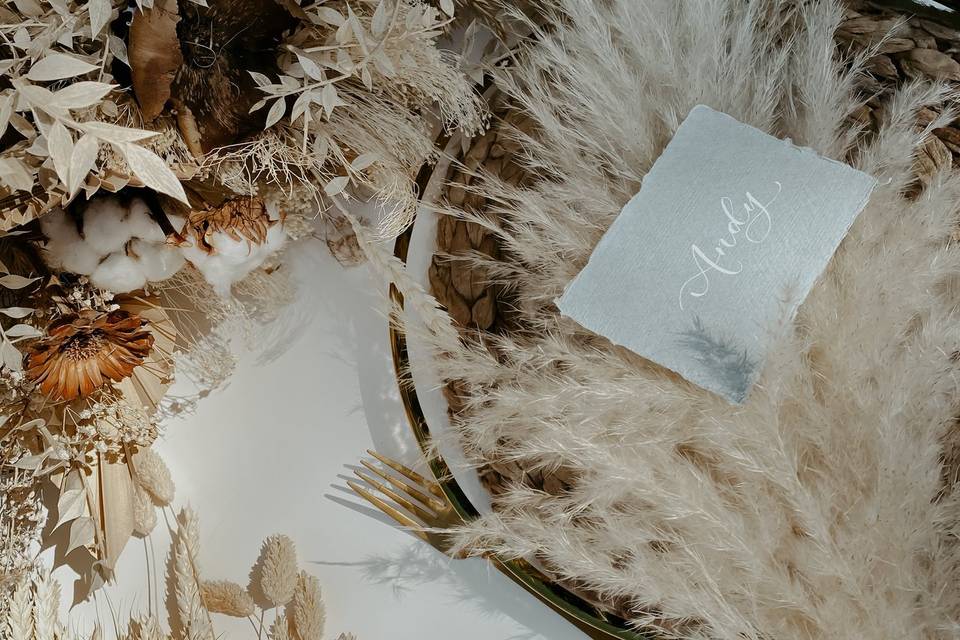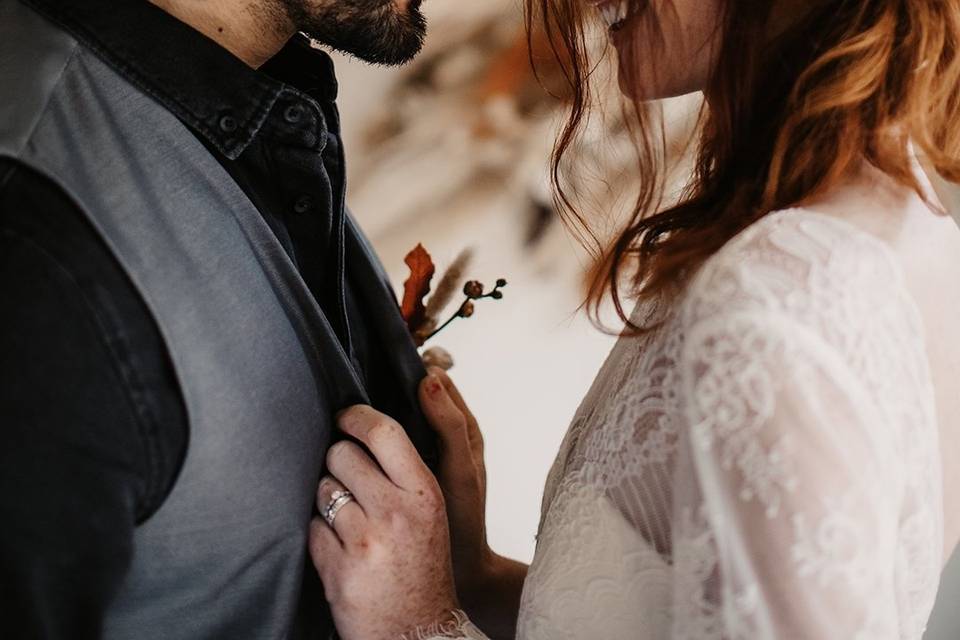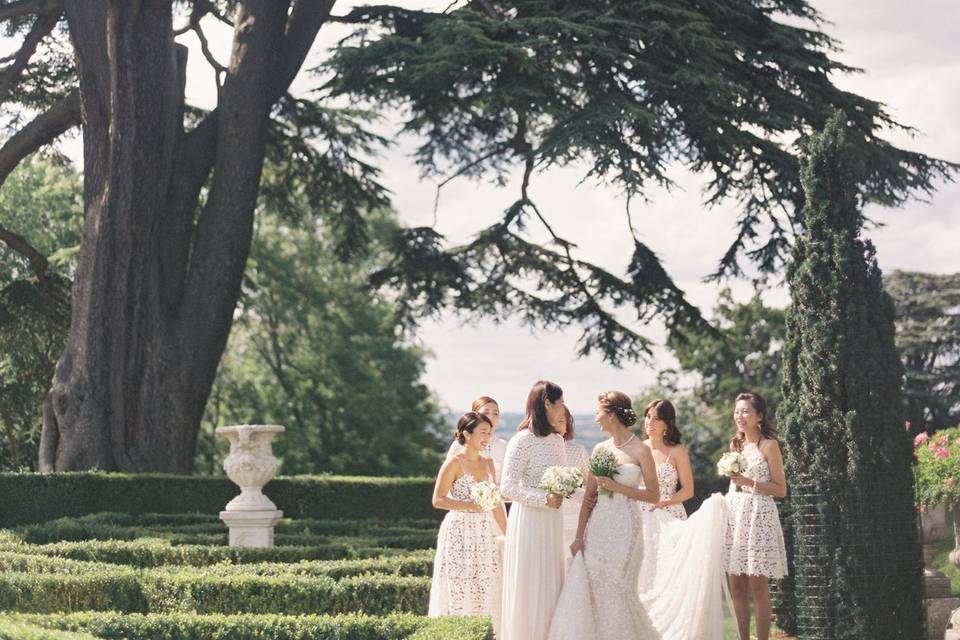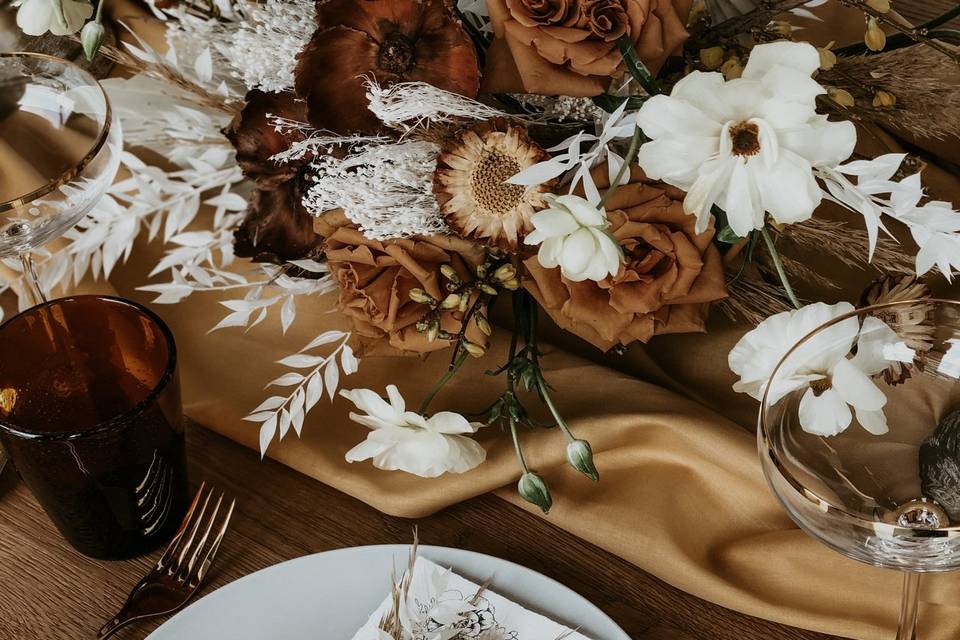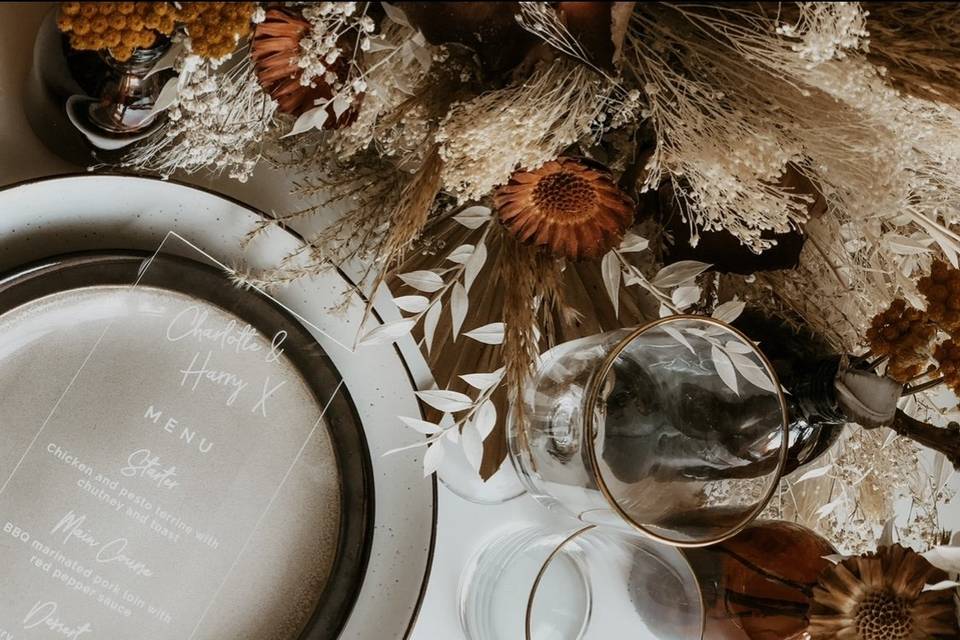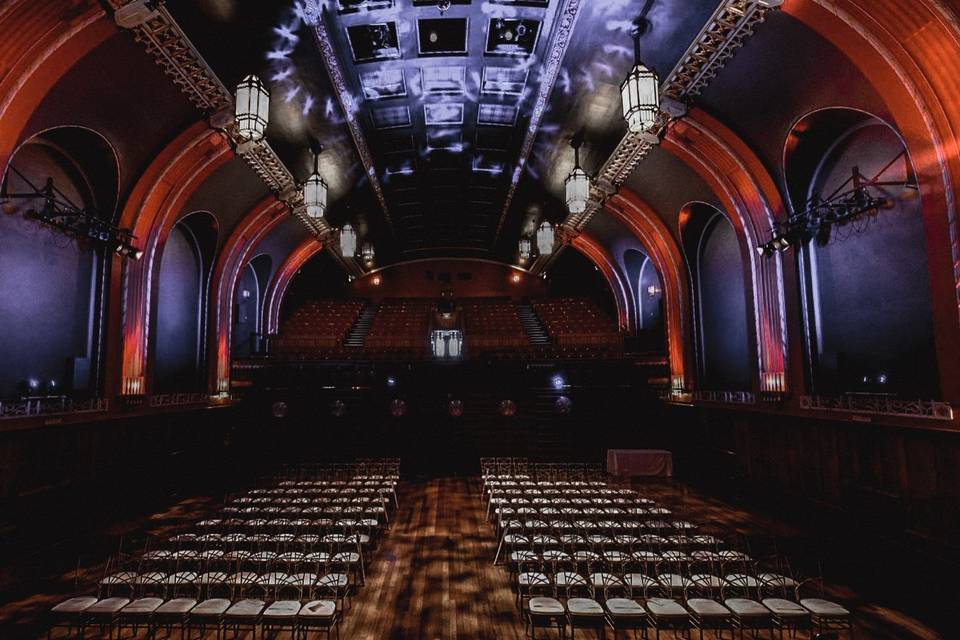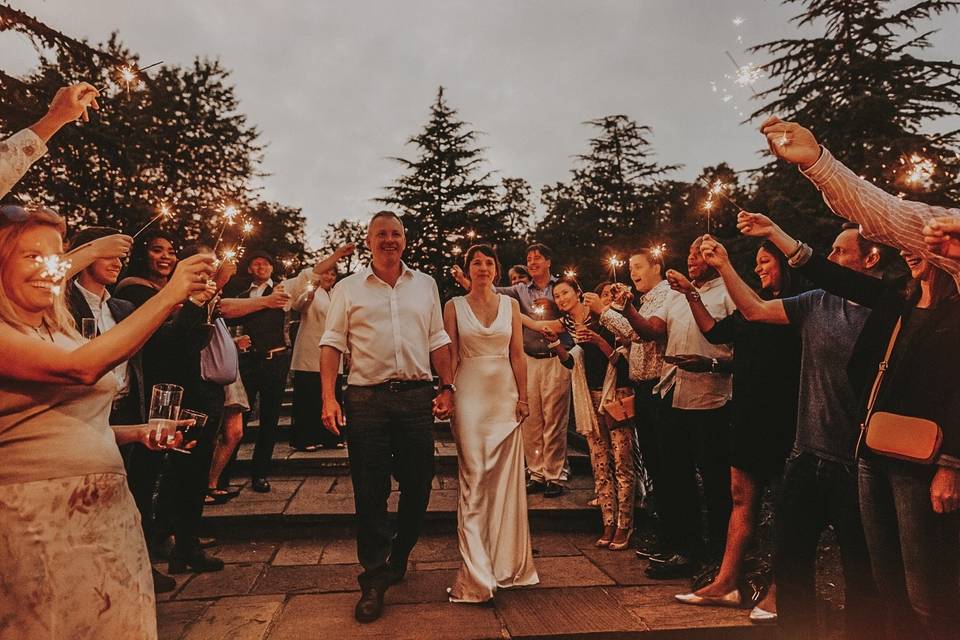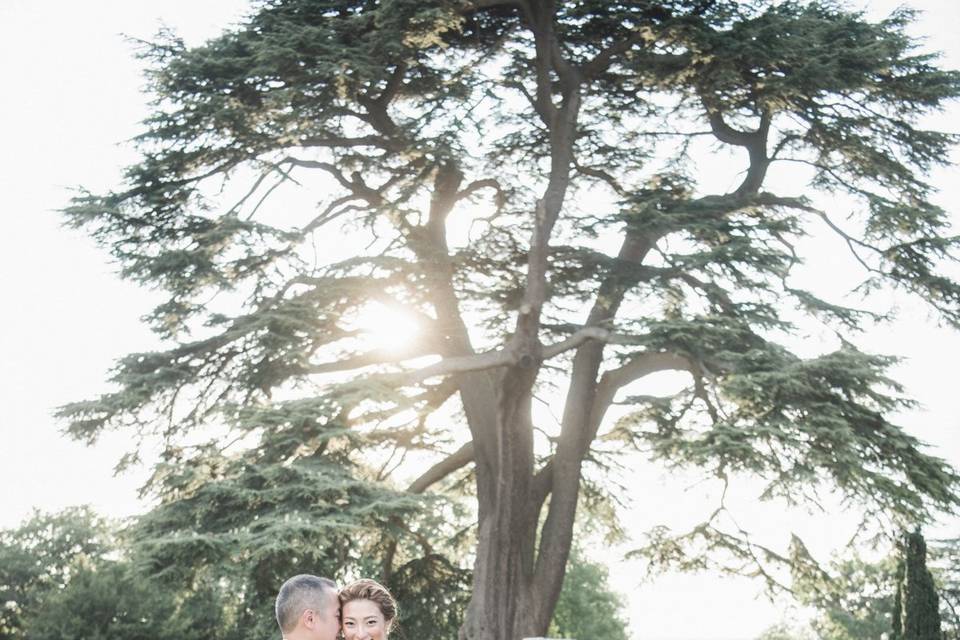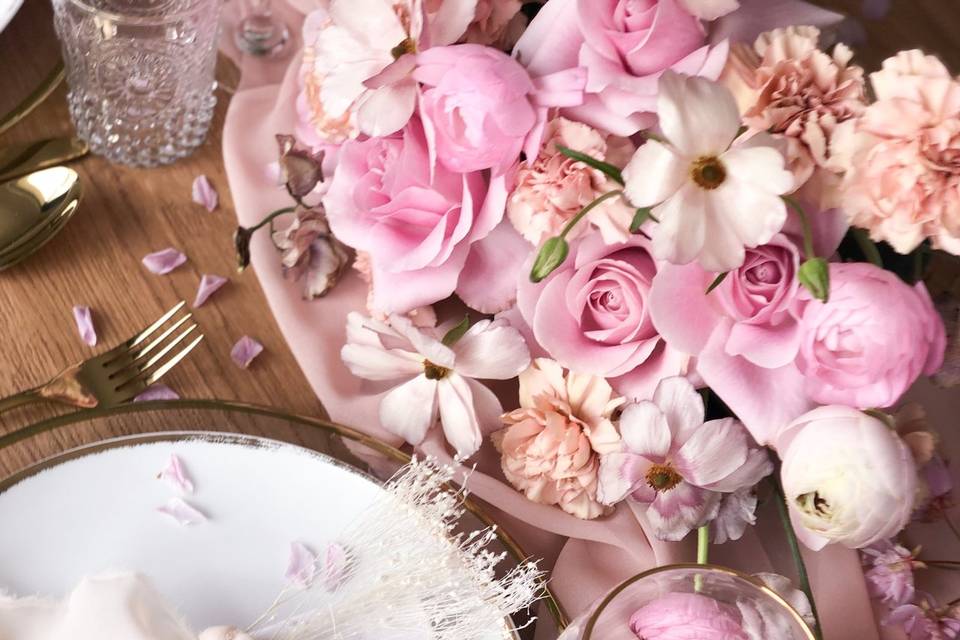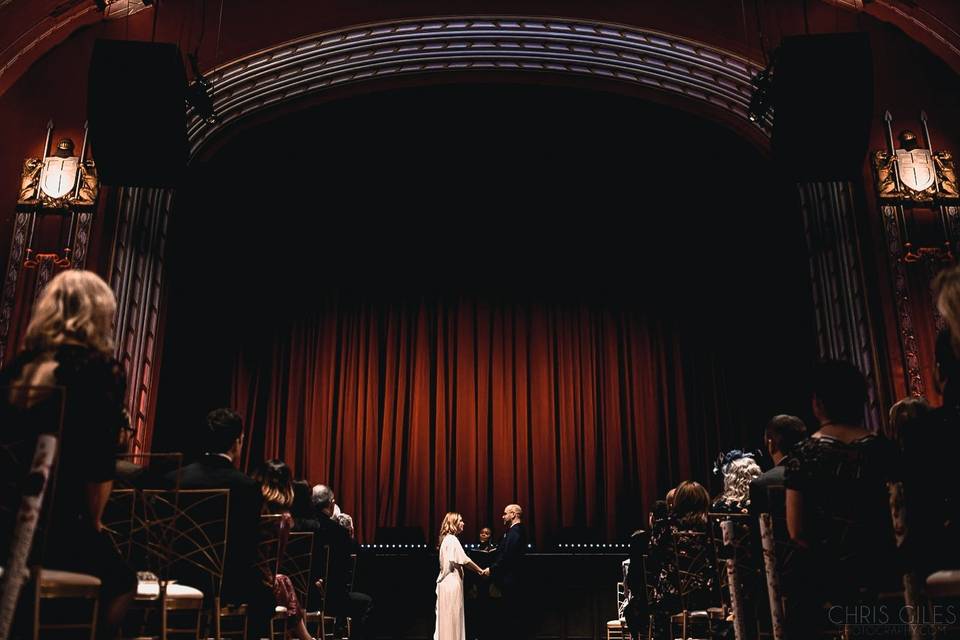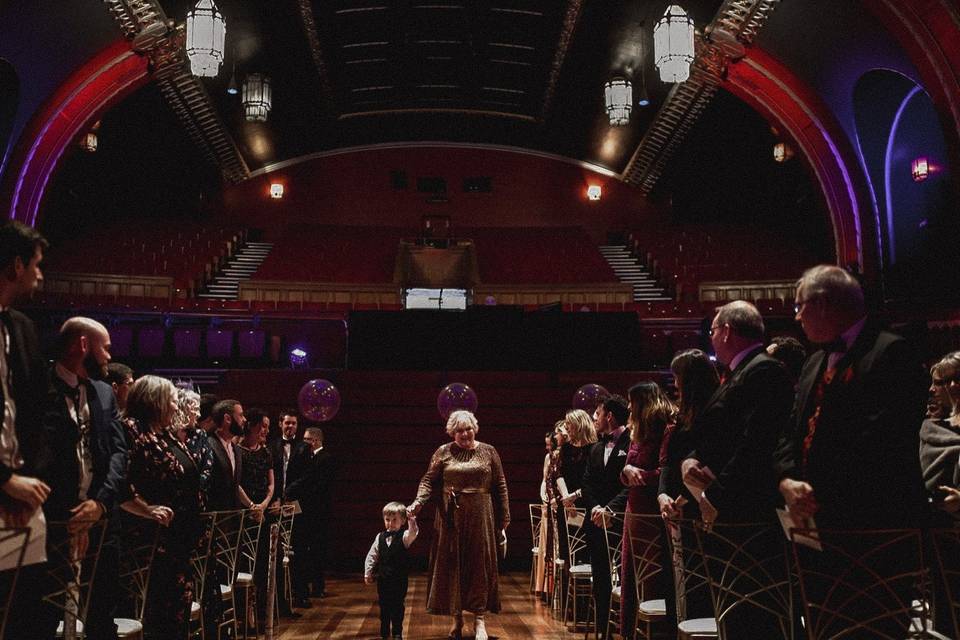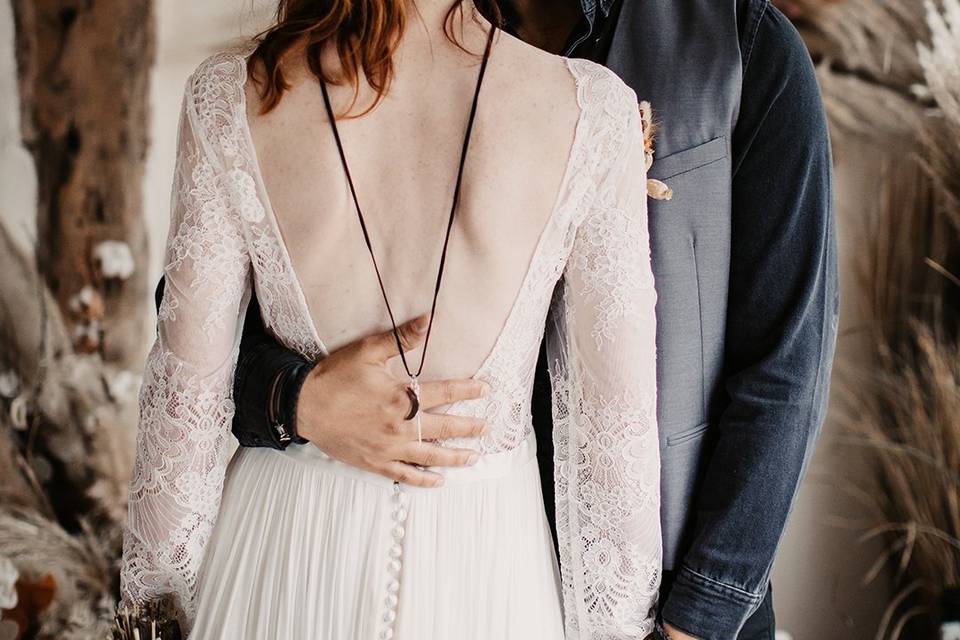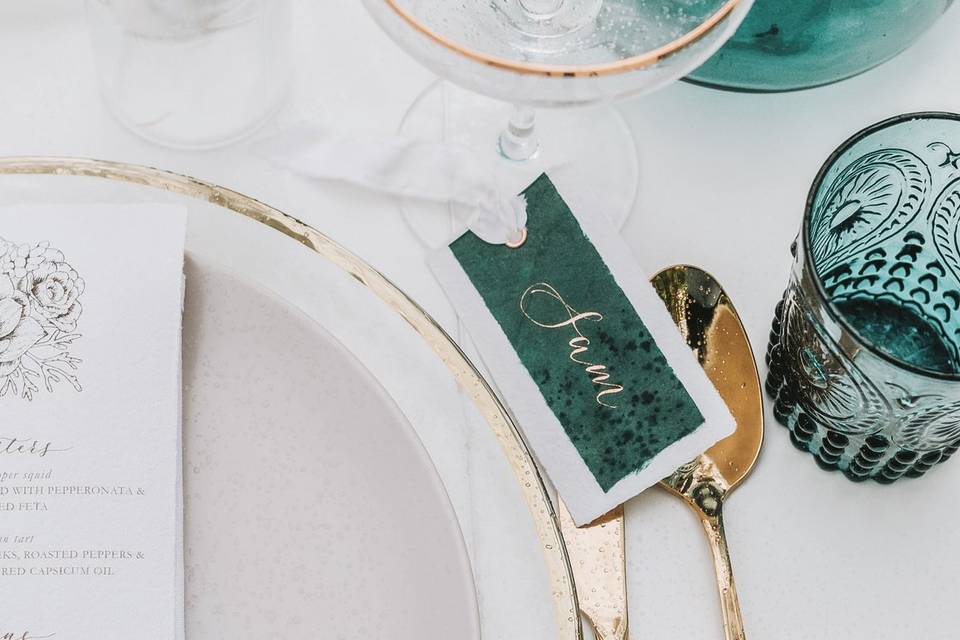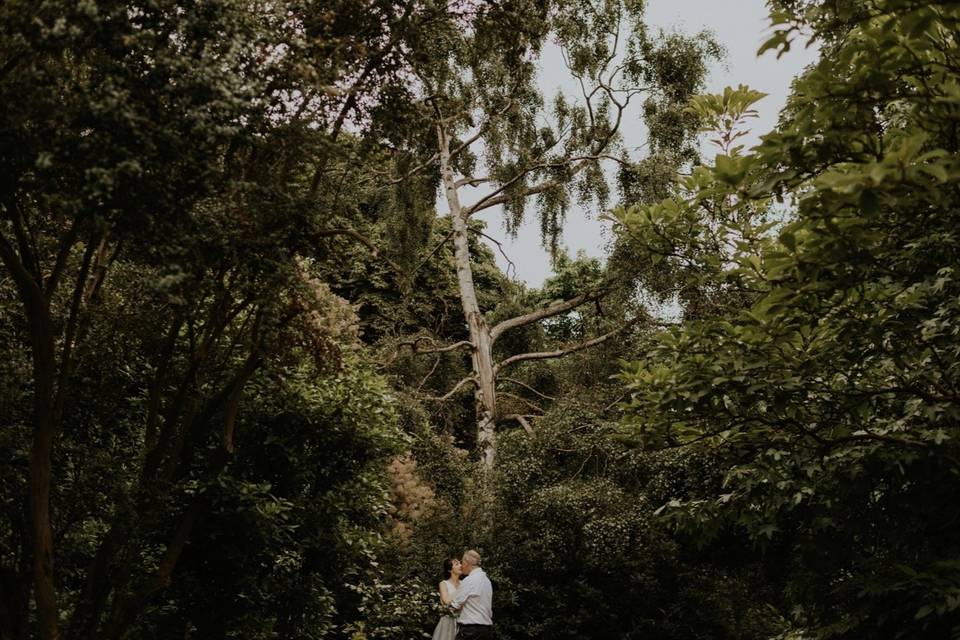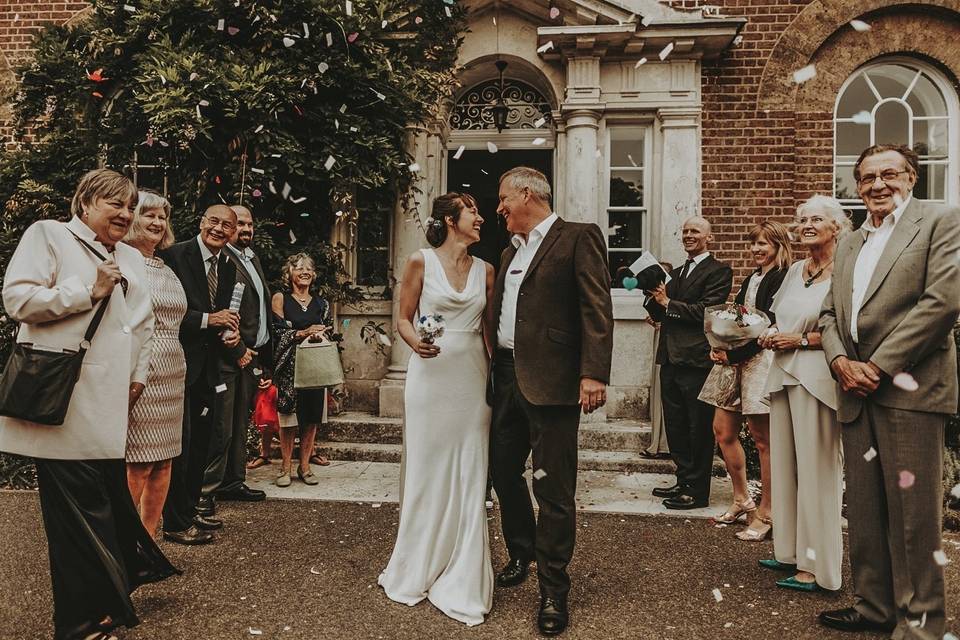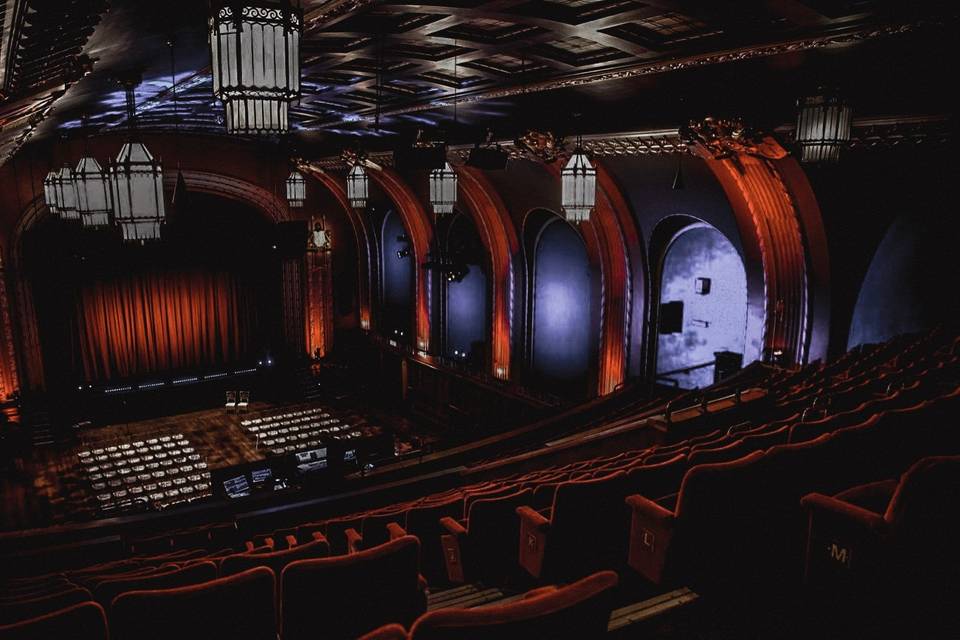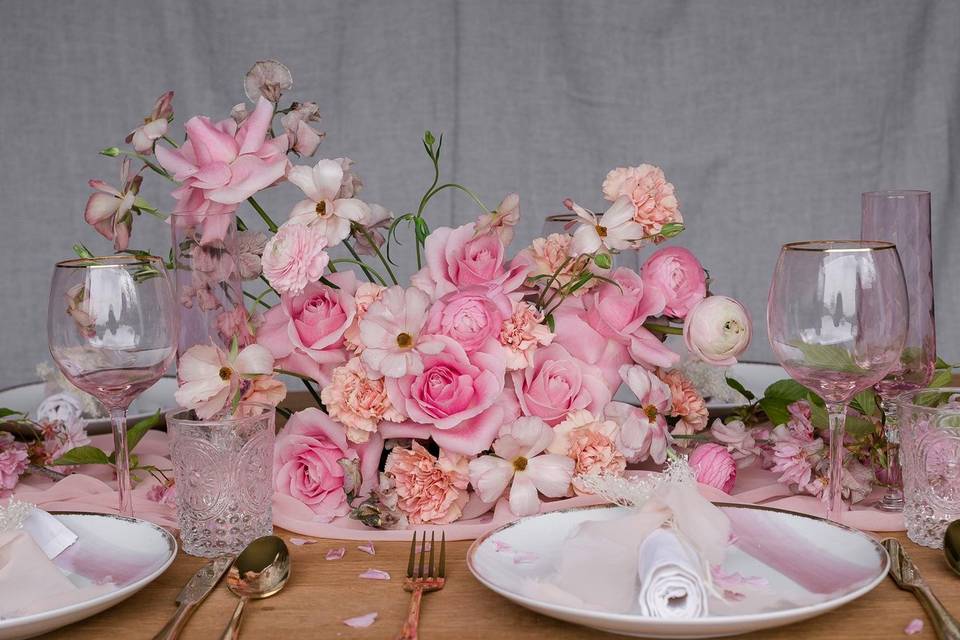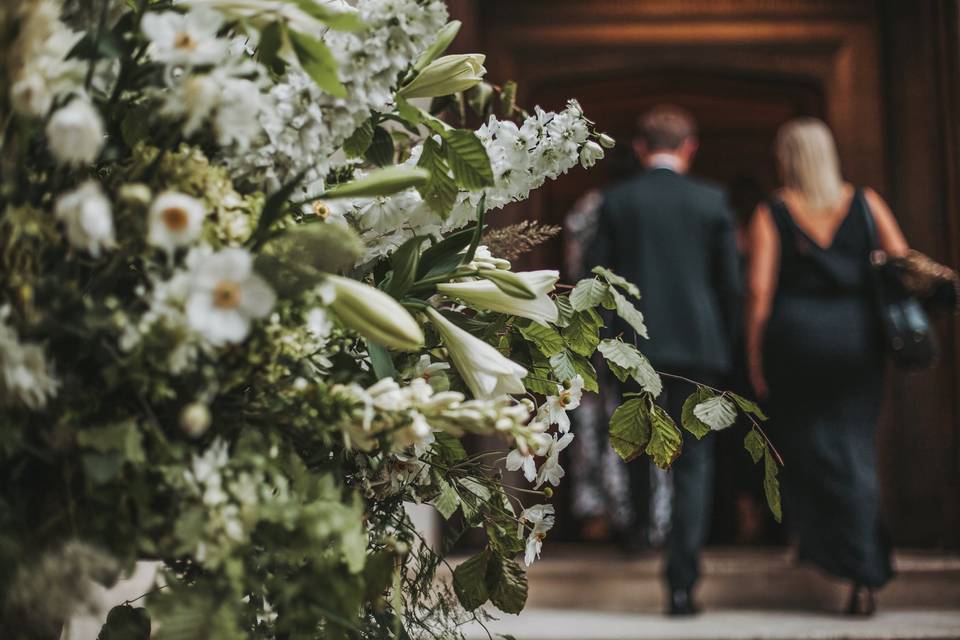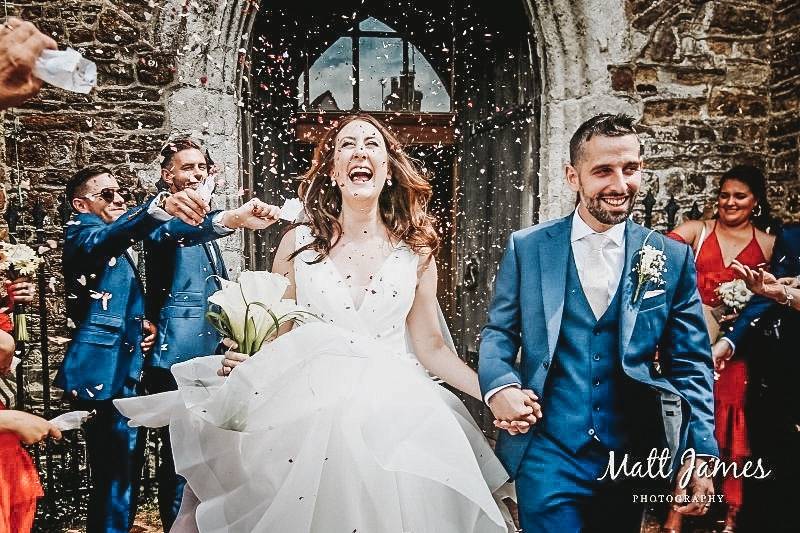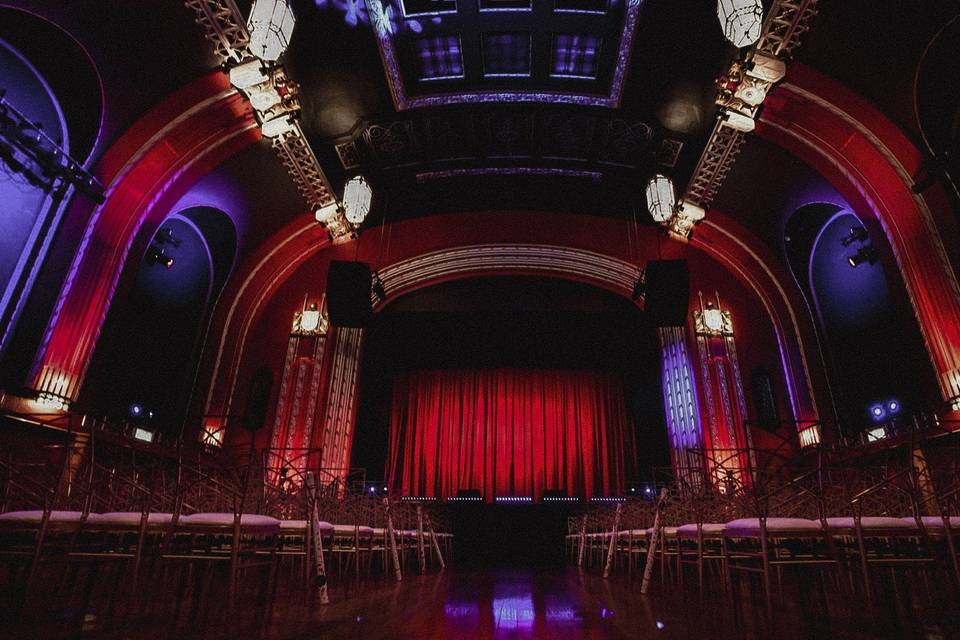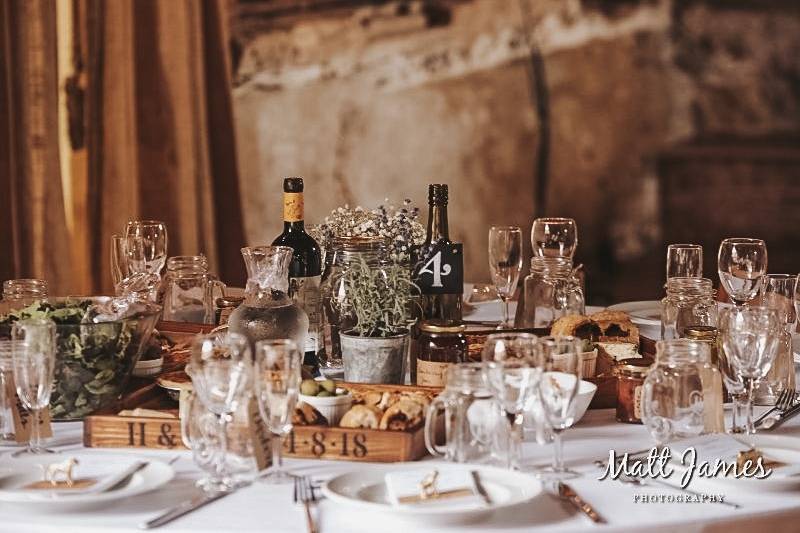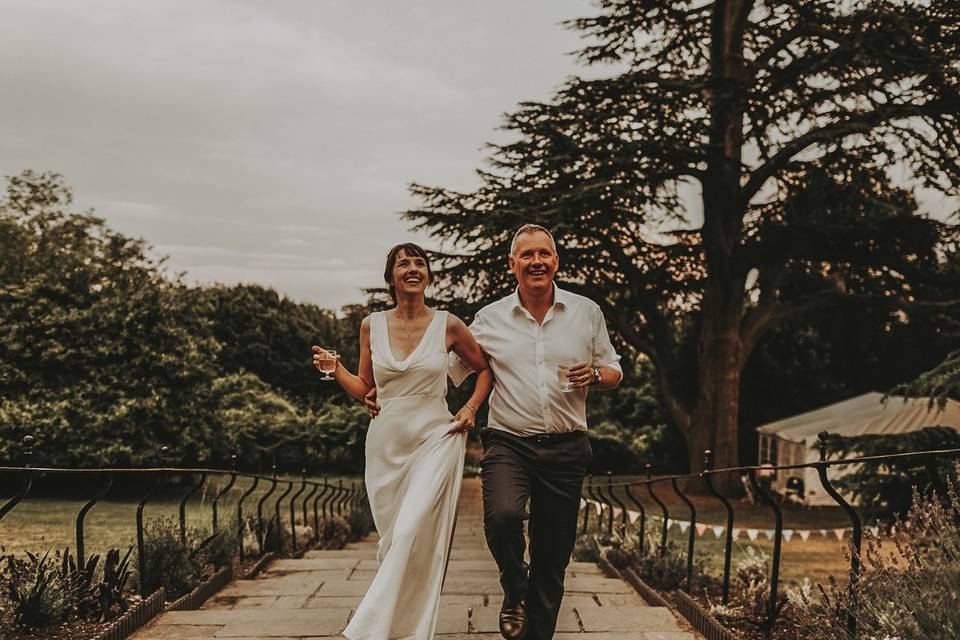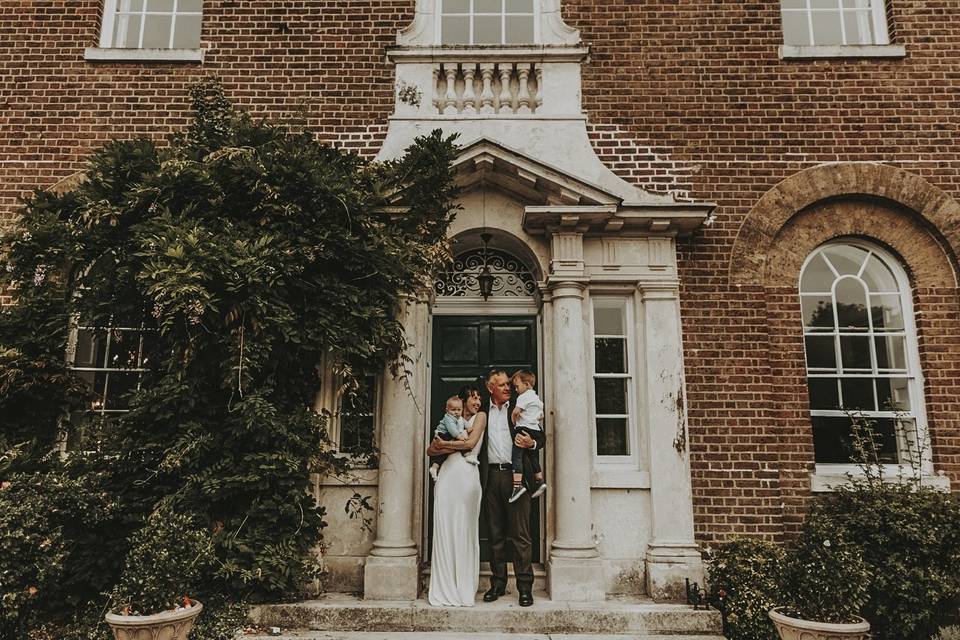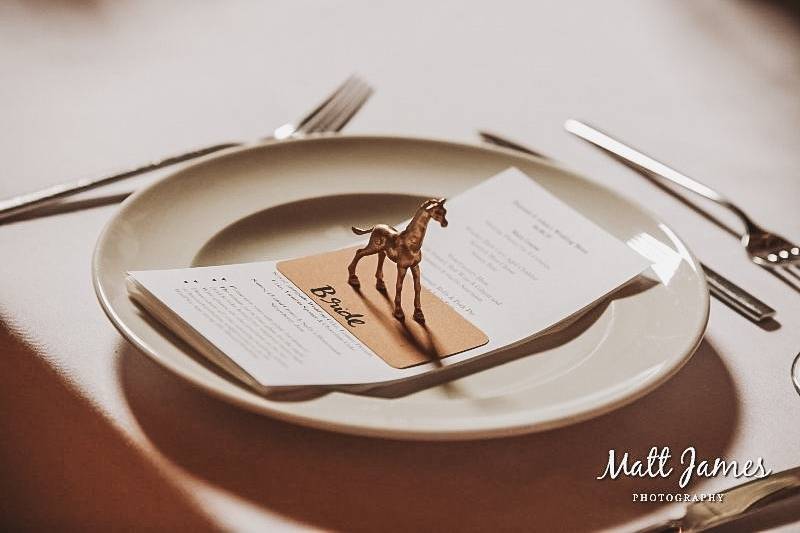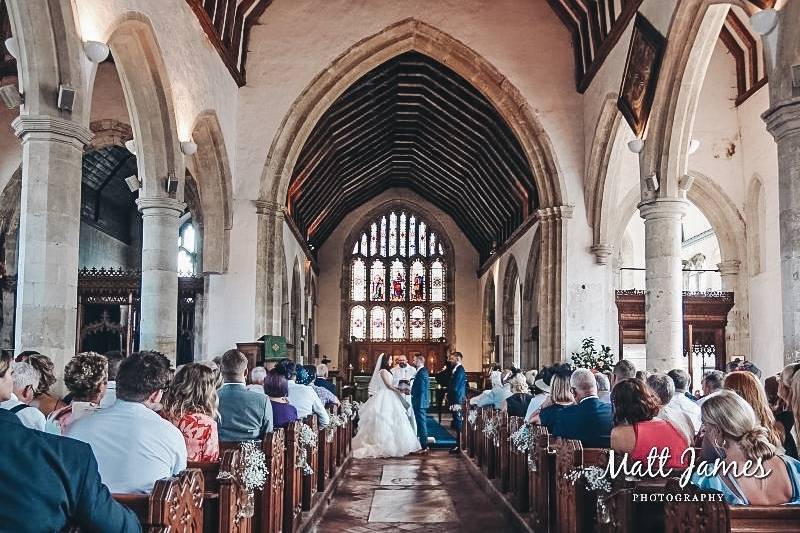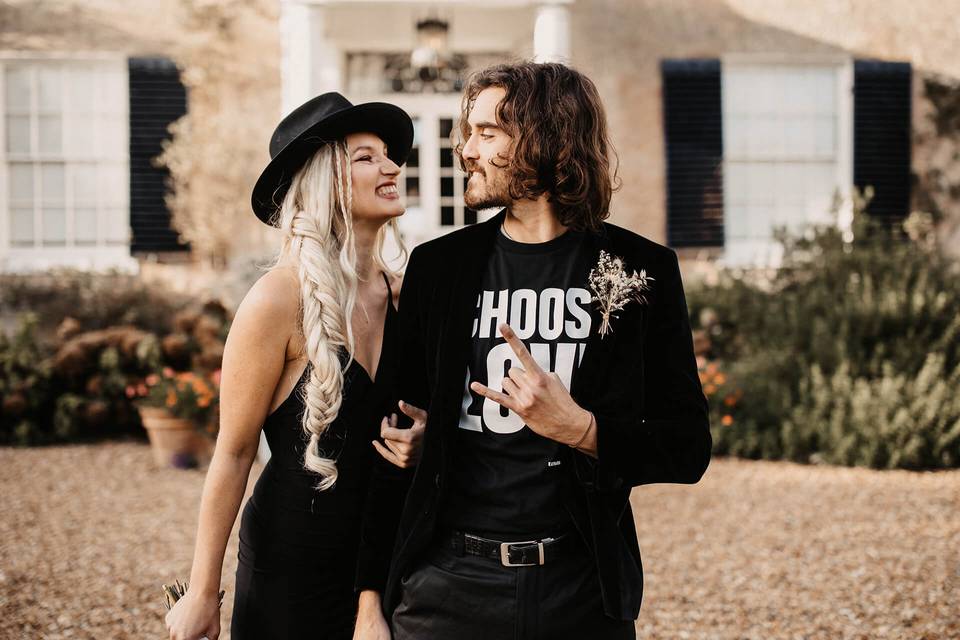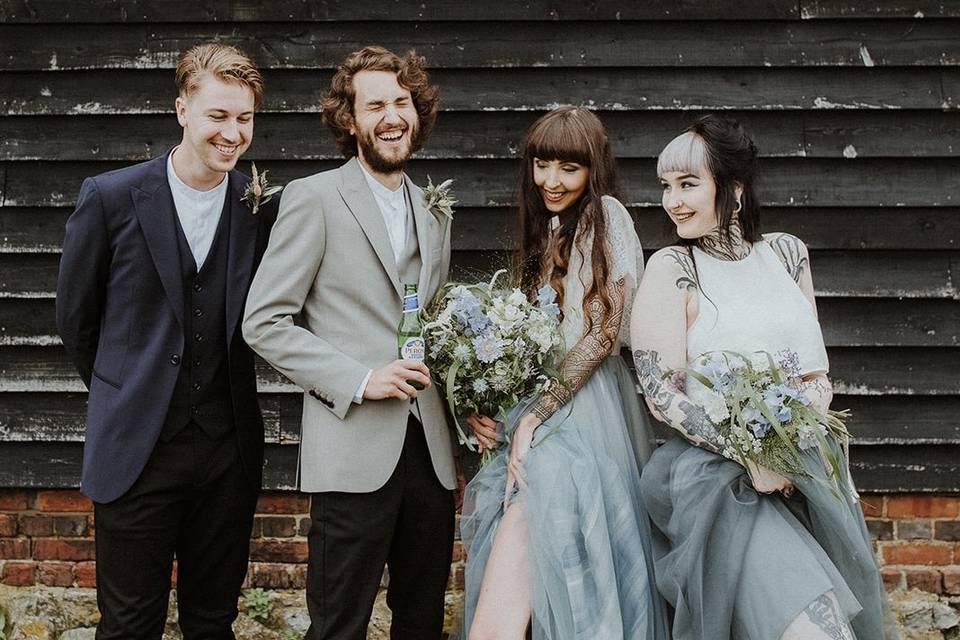 About
I plan relaxed, unpretentious weddings with fun at the heart, and genuinely believe they're no job more fun. I studied art and design and have been working in this industry for 10 years, so my experience and knowledge are balanced!
I like to plan weddings in a very collaborative way. I'm here to advise, not dictate. It's extremely important to me that everything is as fun and exciting as possible.
Instead of having a one size fits all system, I've designed processes which work around you. Busy at work? We'll chat in the evenings. Need a break? Fine with me. Feeling confused? We'll talk it through.
How does it work?
I provide each of my couples with their own personalised online portal. In your portal, you'll find a master to-do list. It ranges from big things like finding a venue, to small things like place cards. I prompt you at each stage, either via a call or meet up, and find out what you like and don't like. Then, I present suppliers to you in groups of threes. I've been a wedding planner for years, so know who to go to.
Either you like one, or you're not sure. In which case, we keep going until we find the right people or product for you.
Styling & Design
If you've seen my instagram, you'll know I love designing and styling which started from when I studied Art & Design at UCA.
I work with my couples to create design guides they love. Sometimes people have an idea of what they want, and sometimes they have no clue. Either is fine, we can work together to find what makes you excited.
About Me
I'm big into music, wine, good food and being outside. Much like a Labrador.
I live in Kent with my partner Fraser, and work partly from our home office, and partly from my London base.
Treacle, my dog, is my favourite thing on the planet. Taking her for a long walk or bike ride and ending up in a pub is pretty much my perfect Sunday.
I love music, and am constantly told off for playing The Cure, Fleetwood Mac and Arctic Monkeys on repeat.
Going our for food with friends and good wine makes my soul happy, and is the quickest way to my heart!
Through risk of boring you here, please check out my website, or drop me a message and we can chat!
www.byrbb.com | @byrebeccabrennanbrown
Highlights
Wedding size
Smaller than 100 guests, between 100 and 300 guests, between 300 and 500 guests, bigger than 500 guests
Ceremonies
Civil partnership, religious, overseas, open air, symbolic, themed, environmentally Friendly, humanist, other
Served in
Gloucestershire, North London and South West London
Frequently Asked Questions
Services you offer:
Venues
Technical equipment (sound, lighting, audiovisual...)
Wedding favours
Decoration
Stationery
Wedding invitations
Gift list
Music and entertainment
Car rental
Honeymoon
Wedding photography and video
Guest styling
Styling for bride and groom
Hair and makeup
Wedding coordinator
Hen/Stag Parties
Caterers
Other
Do you organise non-Christian religion weddings?
What type of weddings are you specialised in?
Fun and relaxed, but super stylish and organised. Having fun is my biggest motivator in life, and therefor wedding planning is the perfect job
How do you work?
In whatever way works best for you, quite simply. All my processes are super flexible as everyone has different needs and priorities
What are the forms of payment?
Normally I charge a 25% deposit and 75% four weeks out, but again that's really flexible. I can do monthly plans, upfront payments, whatever suits you
Recommended by 100% of couples
Quality of the Service

Rating 5 out of 5

Response time

Rating 5 out of 5

Professionalism

Rating 5 out of 5

Value for Money

Rating 5 out of 5

Flexibility

Rating 5 out of 5
Rebecca G.

Married on 21/07/2021

The girl you never knew you needed!

Well, where do I begin?
Rebecca's job title may say "Wedding Planner", but I can wholeheartedly say she is so much more than just that.
She is a design wizard, an organisational star, a guidance counsellor, a mediator, an exceptionally creative and most importantly a true professional!

She is friendly, welcoming has an infectious personality and has the patience of a saint!

I had followed Rebecca on social media for some time, and after cancelling my wedding 5 times, she came in and helped me save the day and pull off the wedding of my dreams!
From my initial enquiry through to post-wedding blues, She stayed in contact with me each and every week, keeping me updated on every tiny detail and always was at the end of the phone (or FaceTime) in times of need .... it's safe to say there were a few!

No task was too small, and everything I threw her way she handled with grace, ease and executed with perfection! She gives honest, professional opinions and advice, and can turn multiple ideas and a messy Pinterest board into a streamlined vision!

Post-wedding, So many guests complimented how incredible she was, that her energy was alive all day and it is obvious how much she loves the job she does!

Rebecca isn't just any normal wedding planner, she is the girl you never knew you needed and will be the best money you spend on your wedding!

Hannah M.

Married on 04/08/2018

A fabulous wedding planner!

I cannot put into words what an amazing job Rebecca did in helping us to plan our wedding. Her warm, genuine and sunny nature balanced with true professionalism made her a pleasure to work with. On top of this, she was always on the other end of the phone when I needed her, even providing moral support during my pre wedding panic attacks! We couldn't have had the amazing day that we did without Rebecca's help and we can't thank her enough for that.

Glenn

"rebecca brennan-brown is amazing."

Firstly, we haven't had a wedding before. Secondly, we both come from a background that requires creativity and planning of events. Firstly + Secondly = we couldn't have had our wedding day without her.
Aside from the transparently smooth co-ordination of the day, she made the lead-up, planning and problem-solving a real joy.
Encouraging us when we were unsure, and reassuring us throughout
Business-wise she's straightforward, creatively she has a great design head and we wish her (and you, when you hire her!) the best of everything.

Andrea

Rebecca was amazing

Getting married the second time was a challenging experience. Rebecca was amazing and having her to guide us through the small intricate details made planning our wedding an enjoyable experience. She assured us every step on the way and helped us with the difficult sometimes confusing choices.
Her creative inputs on the wedding day: the way she precisely organised every single detail that made us relax and enjoy our wedding celebrations and our guests had fun. Thank you and I would highly recommend Rebecca's wedding planning services.

Emily

Beyond exceeded expectations!

I cannot put into words how much Rebecca helped us with our wedding planning. She took our own ideas, refined them, and made them happen in ways which beyond exceeded my expectations. We could never have had the amazing day we did without her, and I will never be able to thank her enough for that.

Anonymous

I cannot recommend her enough

Rebecca is a true professional, relieving the time, pressure and stress when it came to our wedding planning. Rebecca put me at ease from start to finish, her knowledge on suppliers and where to put your money really made such a difference. Maximising our budget, ensuring that every detail is accounted for. I cant recommend her enough!
- Rianna . E

Anonymous

Absolute DREAM to work with

Rebecca is an absolute DREAM to work with. I was so scared that having a wedding planner would mean someone else making decisions, but actually Rebecca just helped us work out what we wanted. She picked up on so many things we would have missed which made our day the fabulous day it was. It would never have looked as amazing or ran as smoothly without her help. If you're even thinking of using Rebecca, do it. You won't regret it! THANK YOU!! x
- Anna . H

Anonymous

Rebecca and the team...

Rebecca and the team at Mango Pie did such a fantastic job for our wedding. The day itself was everything we could have imagined... and more. In the weeks and months of preparation, nothing was too much trouble for them. Where we had our own ideas, Mango Pie refined them and executed them perfectly. If we needed inspiration, they brought the right mix of creativity and practicality. They definitely helped us to get most 'bang for our buck', and had an eye for the little details.

Above all, they were great fun to work with! We want to do it all again... of course the day itself, but actually the planning too! Thank you Mango Pie!

Anonymous

Hannah and Adam Hamid

I cannot put into words what an amazing job Rebecca did in helping us to plan our wedding. Her warm, genuine and sunny nature balanced with true professionalism made her a pleasure to work with. On top of this, she was always on the other end of the phone when I needed her, even providing moral support during my pre wedding panic attacks! We couldn't have had the amazing day that we did without Rebecca's help and we can't thank her enough for that.