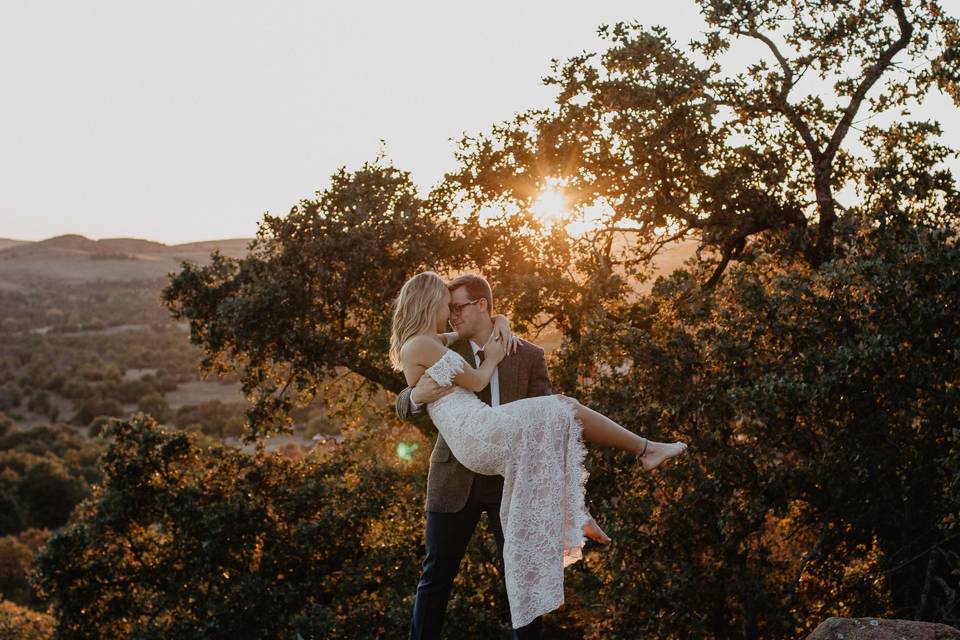 If you have many cherished wedding memories from your big day and would love to relive the happy occasion all over again, then why not consider renewing your vows? If you and your partner are in love with the idea of a second ceremony but aren't quite sure what it entails, then you've come to the right place.
With the help of two professional celebrants, we've compiled a guide which has everything you need to know about renewing vows.
READ MORE: The Complete Wedding Anniversary Guide
Why Should I Renew My Wedding Vows?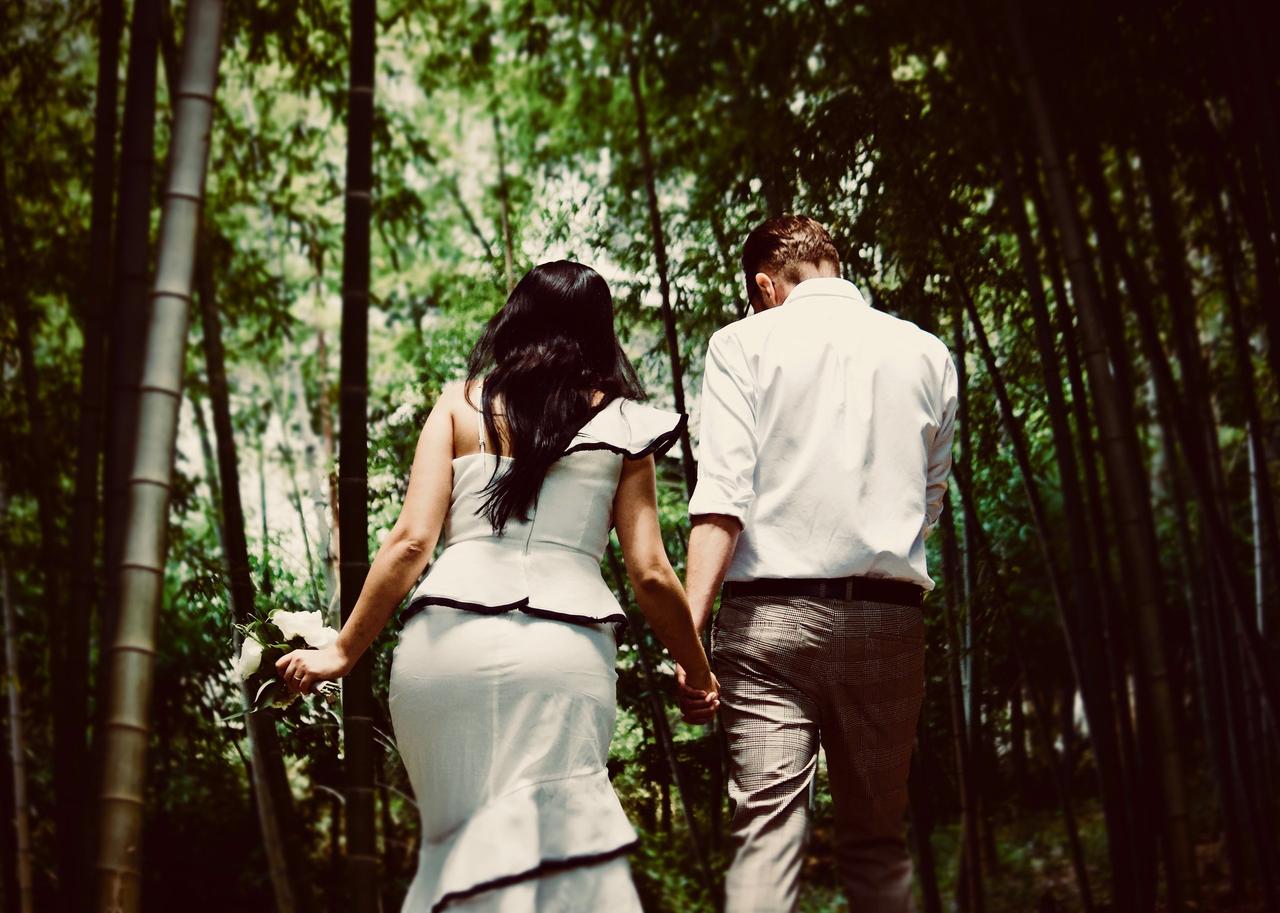 There are lots of reasons why a couple might consider celebrating their marriage for a second time, but simply put, a vow renewal is a lovely way of celebrating your marriage all over again.
Significant milestones, such as a wedding anniversary, are a great time for renewing vows. There are also many other personal reasons too. For example, you and your partner may have had children since your wedding and want to include them in your second ceremony.
We spoke to Michael Gordon, a professional wedding celebrant from Vows that Wow, who has carried out many vow renewal ceremonies.
"A ceremony is all about re-affirming your marriage vows – either your original ones or an updated version," explains Michael. "There are so many reasons why a couple may want to renew their vows. Perhaps you've managed five, ten, fifteen or twenty (you get the picture!) years together – now that's a real achievement! It would be lovely to acknowledge that in company with your friends and relatives.
"Perhaps your marriage has been rocky lately because of bad news or money struggles, but you've come out on the other side unscathed and you want to re-commit publicly."
There are some who may be cynical about the necessity of a vow renewal ceremony, but don't let this put you off.
Wedding and family celebrant Christina Derrington explains more: "The reasons why couples choose to renew their vows are as diverse as the couples themselves. The one thing they have in common is the desire to express and demonstrate the strength of their love and commitment to each other."
READ MORE: The Ultimate Guide to Giving a Bride Speech
How Soon Can You Renew Your Wedding Vows?
A vow renewal can take place anytime after your actual wedding—from the next day to 50 years later!
Some couples don't want to do it too quickly, while other couples will renew their vows every year on their anniversary… yes, seriously!
READ MORE: First Wedding Anniversary Gift Ideas for Your Other Half
How Much Does it Cost to Renew Your Wedding Vows?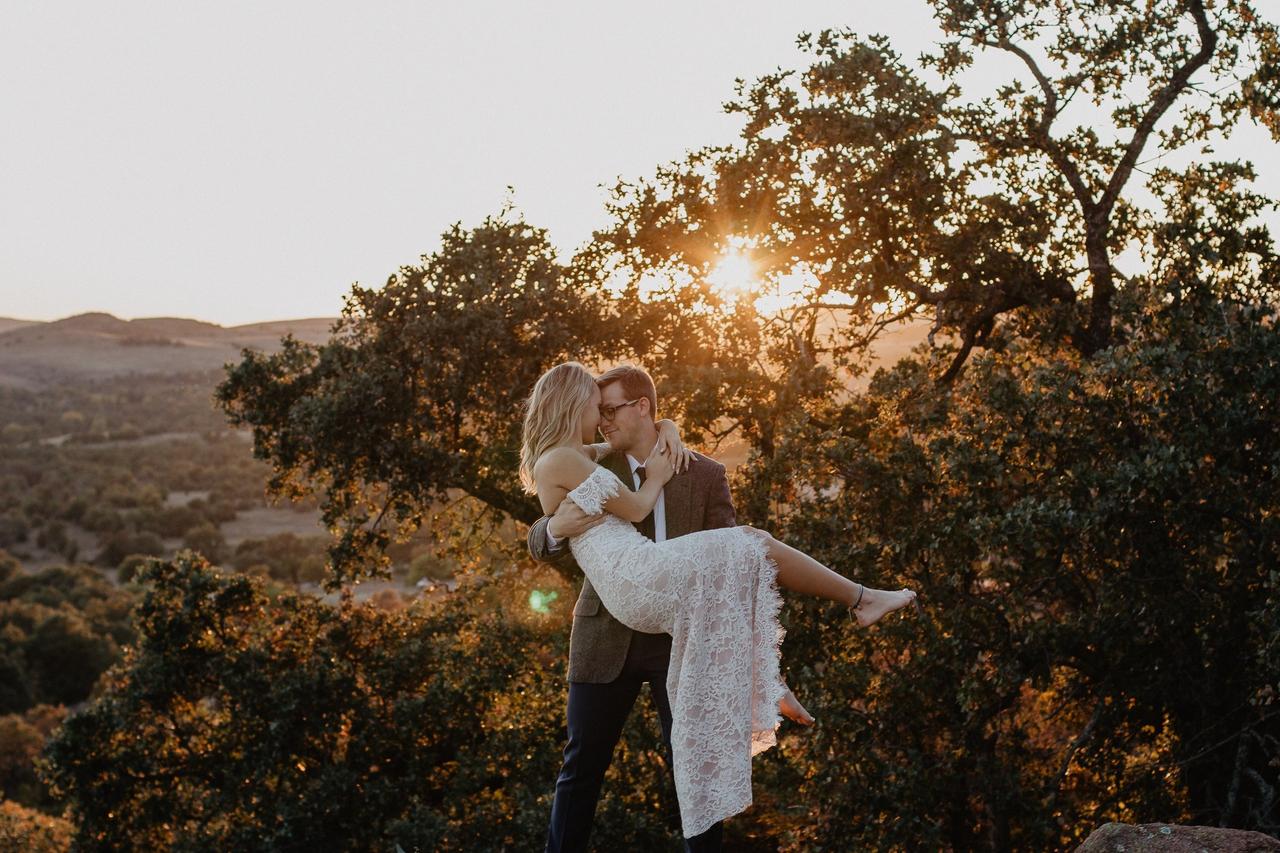 You might have been surprised to find out that the average cost of a wedding in the UK  is £32,273, but you'll be just as shocked to find out how much money people spend on their vow renewal.
According to research by American Express, almost a fifth of Brits plan to or have already renewed their vows – spending £1,644 in the process. Londoners are the most likely to have a second wedding, with 33% saying they would do so.
Couples in Birmingham and Leeds were next most likely, with 21% of Brummie couples and 19% of Loiners. Despite that, couples in Liverpool are willing to spend the most on vow renewal – a total of £2,285 – more than the £2,142 Londoners are willing to spend.
This is How Much Couples Spend by City:
Liverpool – £2,285
London – £2,142
Manchester – £1,990
Leeds – £1,626
Newcastle – £1,581
When asked about the discovery, Director of American Express Jenny Cheung said: "It's heart-warming to see that many couples are reaffirming their commitment to one another, whether they have been married five years or five decades.
"Our research showed that for more than a third (35%) of couples, renewing their vows coincides with a milestone anniversary, and a quarter (27%) see this as an opportunity to have the wedding they always dreamed of but perhaps couldn't afford the first time around. Whether you're walking down the aisle again or attending a vow renewal ceremony, putting related expenditure on a card that earns rewards or cashback is one way of ensuring you give your finances some love too."
READ MORE: 23 Super Romantic Date Ideas for Newlyweds

What Happens in a Vow Renewal Ceremony?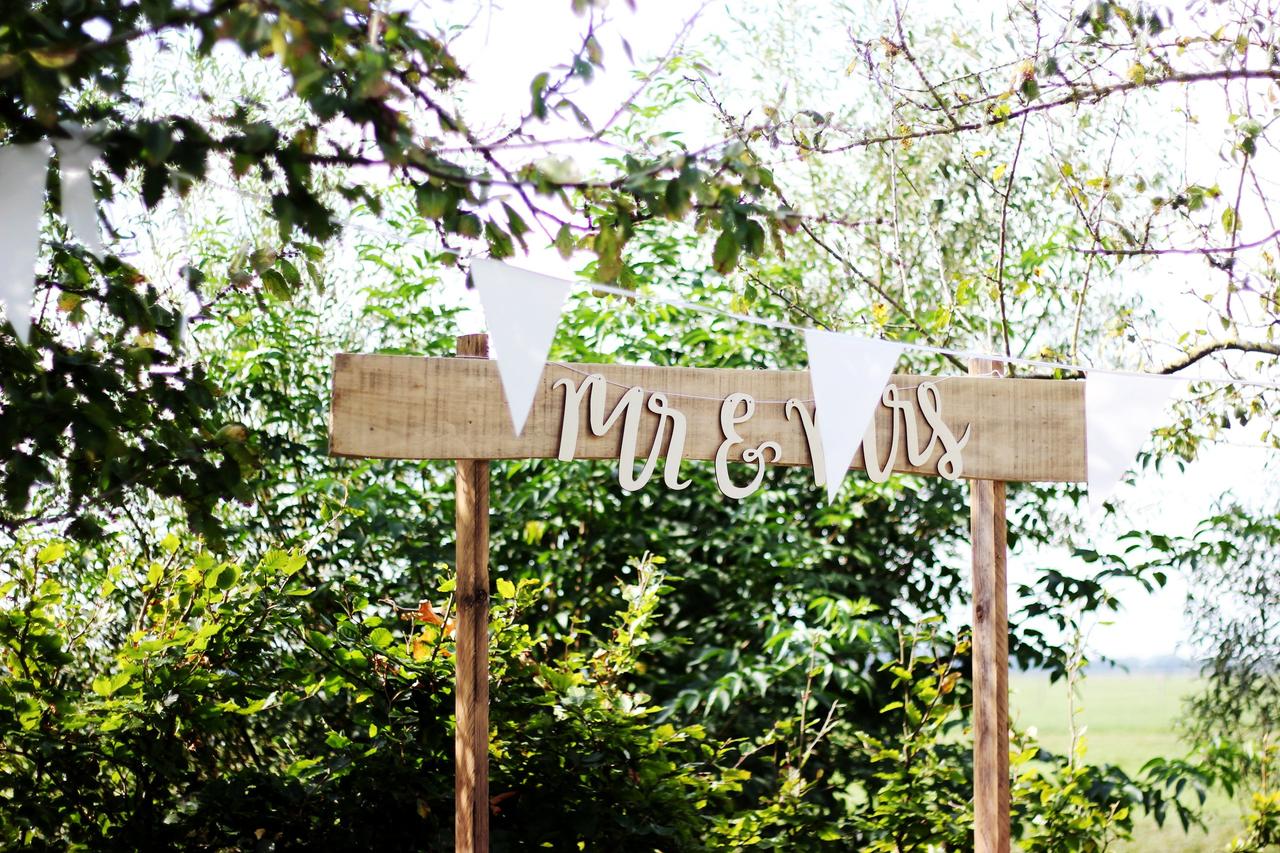 "One thing a vow renewal does not involve is legalities," explains Michael. "So you can celebrate the occasion as you wish. The ceremony can be religious, part-religious or non-religious. It can be held indoors or outdoors – there is no real limitation as long as you have permission from your venue for whatever you decide to do."
Most couples choose to hire a celebrant for their vow renewal ceremony, to make the occasion more formal. During the ceremony you could repeat the marriage vows you made to each other at your wedding, or you could opt to make new ones if you're renewing vows many years later.
"The ceremony itself can include music, readings, poetry or the exchange of gifts or flowers," says Christina. "The children of the couple are often involved in the ceremony too. A good celebrant will be able to offer support and guidance on the drafting of vows and will provide examples.
"There is also the re-dedication of rings. Some couples may have new engravings made on their wedding bands or get new ones for the occasion. Ceremonies can also involve a symbolic ritual known as ring-warming or ring blessing, where the rings are passed around and blessed by family and friends."
If you're wondering who walks who down the aisle, there are lots of options and no strict rule. How about having your children walk you down the aisle, or walking down the aisle together?
READ MORE: The Cutest Quotes about Love and Marriage
Where Can You Hold a Vow Renewal Ceremony?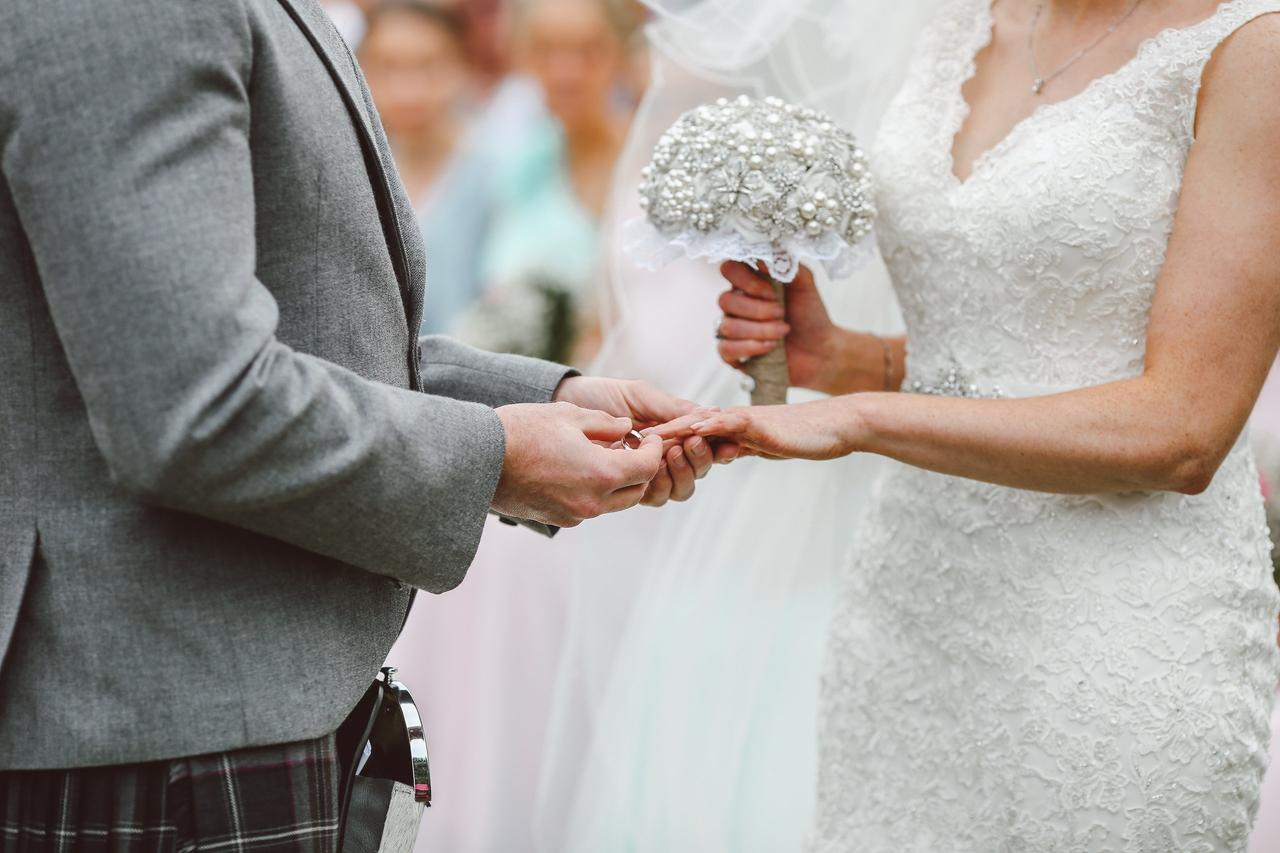 The good news is that you can hold your vow renewal ceremony pretty much anywhere you like! Many couples choose to hire a wedding venue to host their celebration if they have large numbers, but you can also renew your vows in a spot that has significance to you and your partner.
"As it's not a legally binding ceremony, there are no licensing restrictions for renewing vows," explains Christina. "However if it is a public space, such as the park where you first met, you will need to check to see whether you require permission and whether there are rules about things like noise and alcohol consumption."
If you originally had an outdoor wedding ceremony and want to relive this moment, you could even renew your vows in your own garden depending on the number of guests. Other romantic outdoor settings for a second ceremony could also be by a lake or a beach.
If you want to host a reception after the ceremony, then you totally should! It could be anything from a simple BBQ in your garden to a dinner as large and complex as a traditional reception.
There can be dancing, food and drinks, and you could even hire a photographer to capture the event. We love the idea of displaying your original wedding photographs at your reception to take your guests on a trip down memory lane!
READ MORE: Small & Intimate Venues That'd be Perfect For a Vow Renewal
Who Should You Invite to Your Vow Renewal?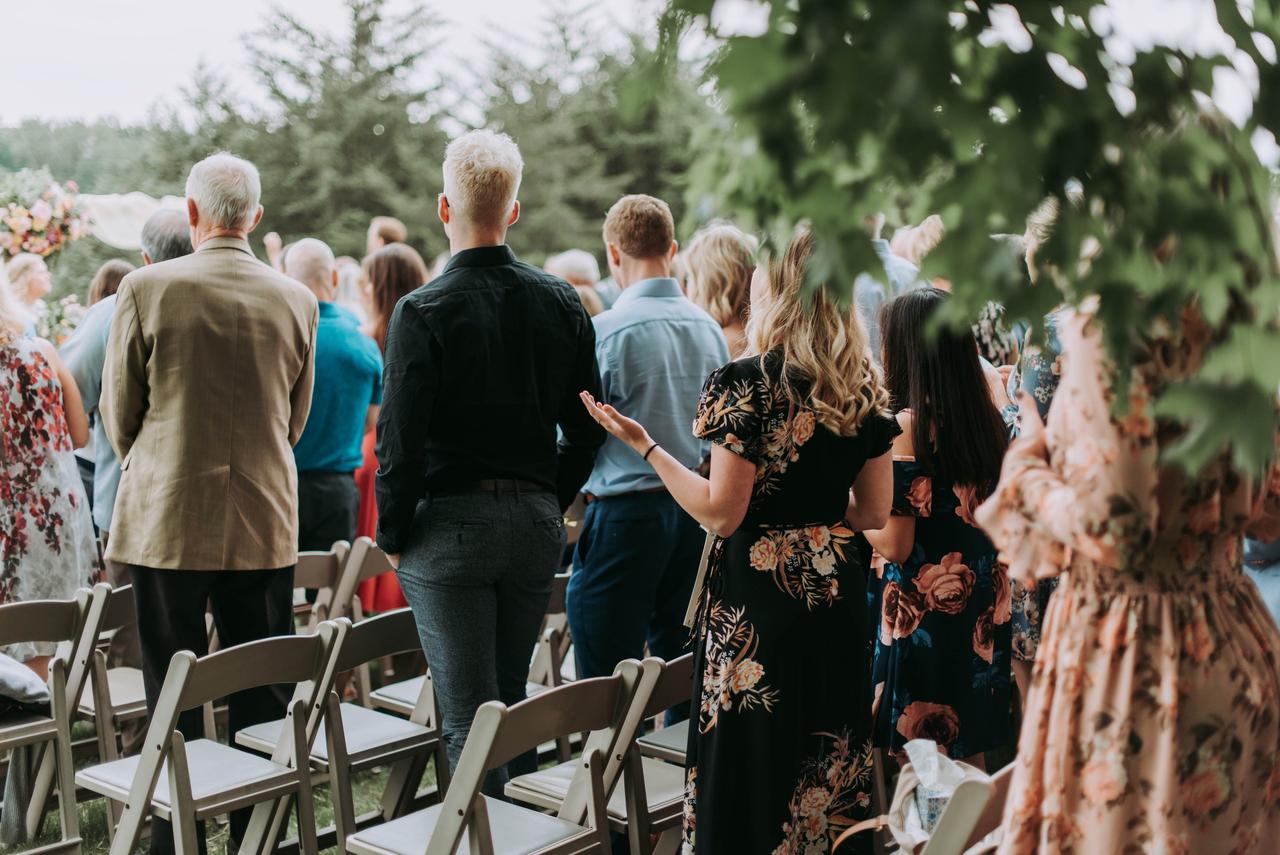 When you first get married, there is likely to be a random mix of people thrown together on the guest list from both sides, but the beauty of a vow renewal ceremony is that there is less pressure and you're free to invite only your nearest and dearest if that's what you wish. In fact, lots of people don't invite anyone!
"Remember that this isn't a wedding, so you can invite whoever you want to share the occasion with you," suggests Michael. "If you felt pressured into inviting certain people to your wedding, make sure that your vow renewal guest list is purely decided by the two of you."
This should come as a sweet relief to couples who still have panicky flashbacks to the sleepless nights spent organising the wedding table plan. Or perhaps the naughty distant relative who broke one of the key wedding guest rules and wore white (you STILL haven't forgiven them).
"There are no rules or conventions about who should and should not be invited, it really does depend on the couple and the circumstances," advises Christina. "Some couples might even choose to have very few or no guests at all, particularly if they have been through a rough patch or are facing challenging times ahead due to ill health for example."
Of course, you may even have new additions to your potential guest list if you've had children since your wedding! Take a look at our edit of wedding favours for children for some fun gift ideas you could present to them at the ceremony.
READ MORE: The Worst Wedding Guest Behavior Revealed
What to Wear to a Vow Renewal Ceremony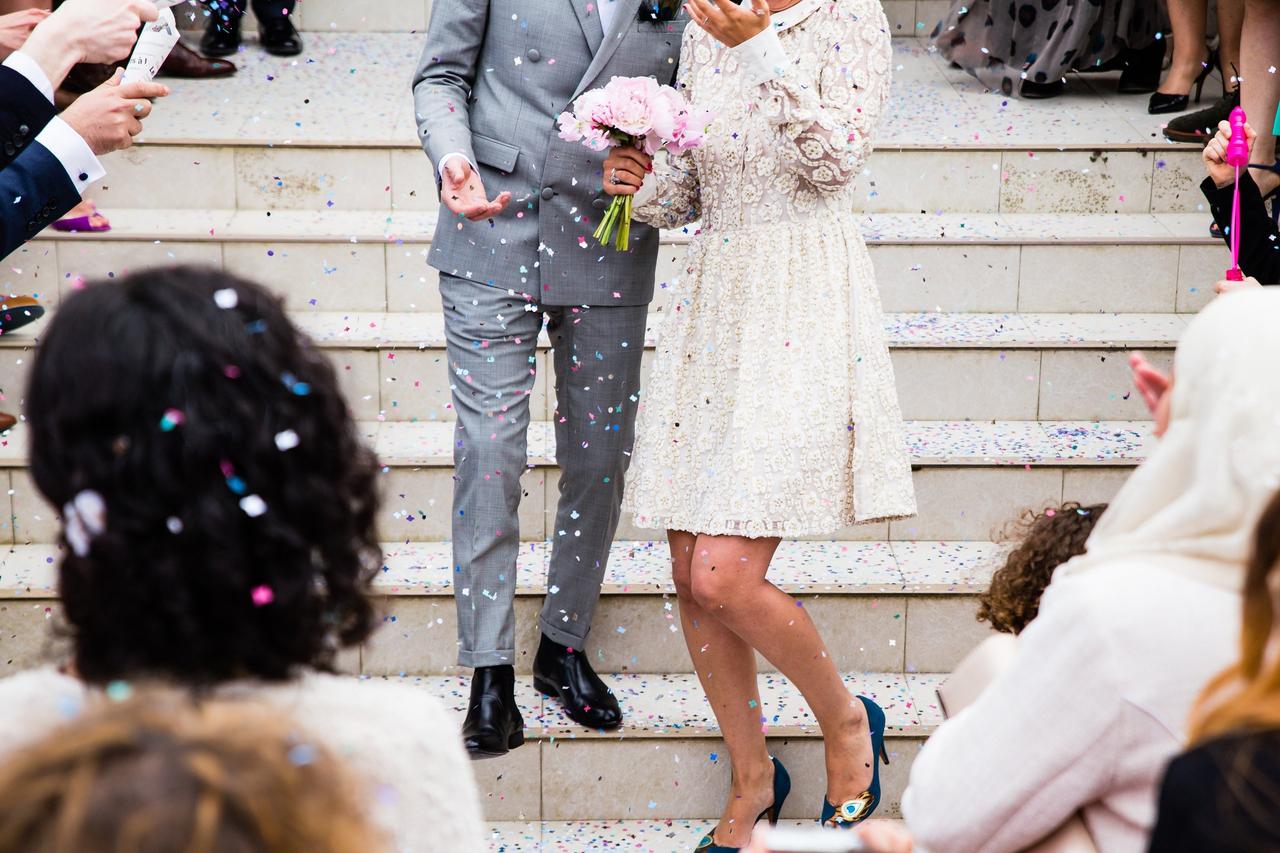 There is no set dress code for renewing vows either – the occasion is yours to personalise as you wish and this extends to the dress code as well, as Michael explains: "You could wear formal clothes, evening dresses and suits, or even what you wore to your wedding. It's also acceptable to go casual too. Just make sure you mention your dress code expectations in your invitations of course."
If you had to stick to budget friendly wedding ideas on the original day because of tight finances or personal reasons, then a vow renewal ceremony could be the perfect chance to wear the elegant wedding dress that you've always dreamed of.
"I have two ceremonies coming up where the couples were legally married a year ago but, in both cases, their weddings had to be scaled right down due to personal reasons," explains Christina. "A year later, they now want to celebrate in the way that they have always wanted. Because of this, both couples are opting to wear bridal gowns and suits."
READ MORE: The Best Wedding Dresses Under £500
Our Top Tips for a Vow Renewal Ceremony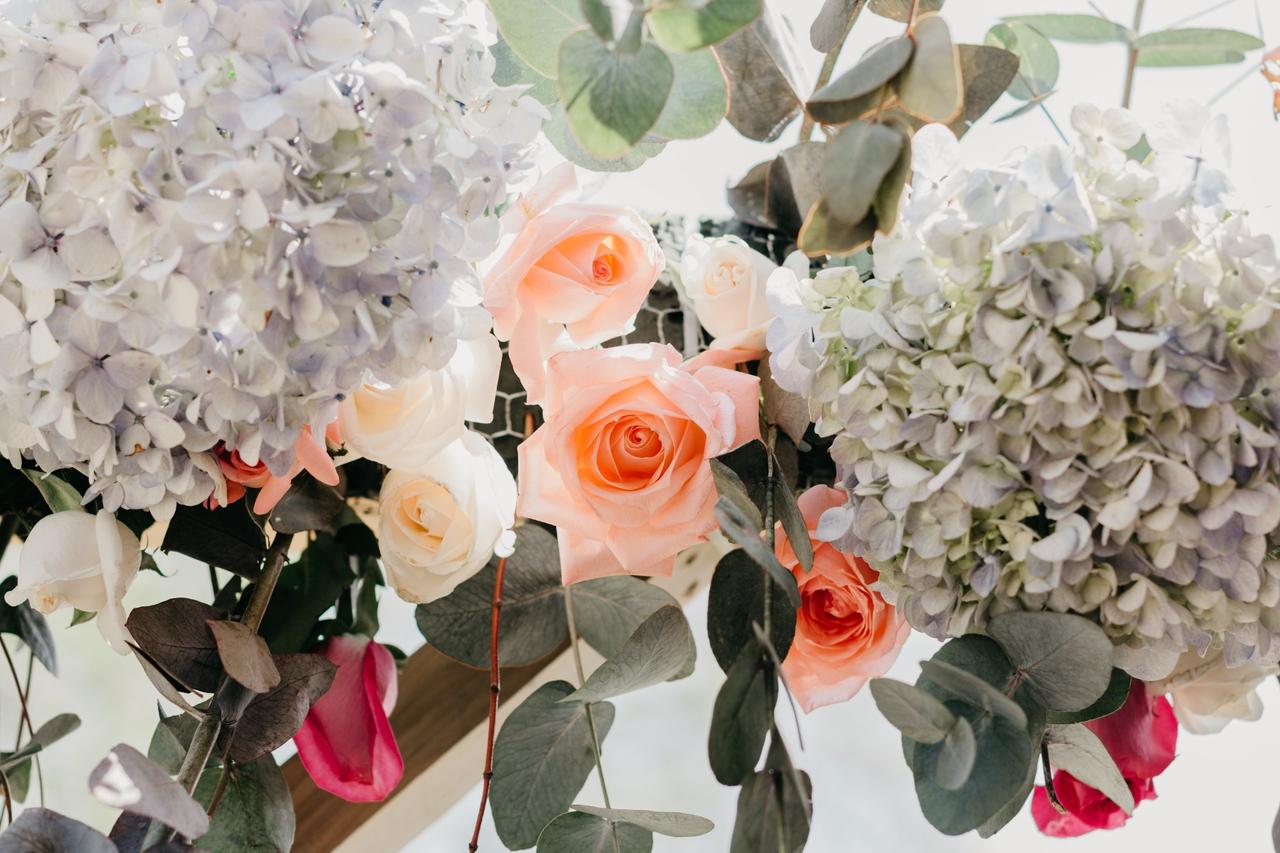 Although you don't have to follow some of the rules or traditions carried out at your wedding, you can still choose to plan the occasion as if you're getting married again. For example, you could even ask your best girls to be your bridesmaids again or appoint someone to be the best man – the choice is yours.
Your second ceremony may even end up closely resembling your wedding ceremony, especially if you're inviting most of the same guests and repeating the same vows.
Christina explains more: "It won't be the first time that the couple has made their vows to one another. There are obviously some differences in the wording used by the celebrant, but overall the feel of the ceremony can be very similar."
If you need some help coming up with new vows, take a look at our helpful guide to writing your own wedding vows. Remember that they don't need to be as serious the second time so make sure to throw a few realistic wedding vows in there too – such as 'I vow to bring you treats on a bad day!'
Overall, renewing vows is a chance to create the celebration you and your partner have always desired, without unwanted pressure or the need to please anyone but yourselves.
"A vow renewal ceremony permits you to have the people you love and choose around you," explains Michael. "You are not restricted by legalities, traditions or rituals like you are with a wedding, so with renewing vows you can plan everything just the way you want it."
READ MORE: The Hitched Guide to Changing Your Name
If you need inspiration for your second lot of vows, take a look at these romantic quotes which we love.