The Ultimate Guide to Wedding Planning: 17 Steps to Your Dream Day
Make your wedding journey simple and manageable with our 17 step wedding planning guide.
We have included third party products to help you navigate and enjoy life's biggest moments. Purchases made through links on this page may earn us a commission.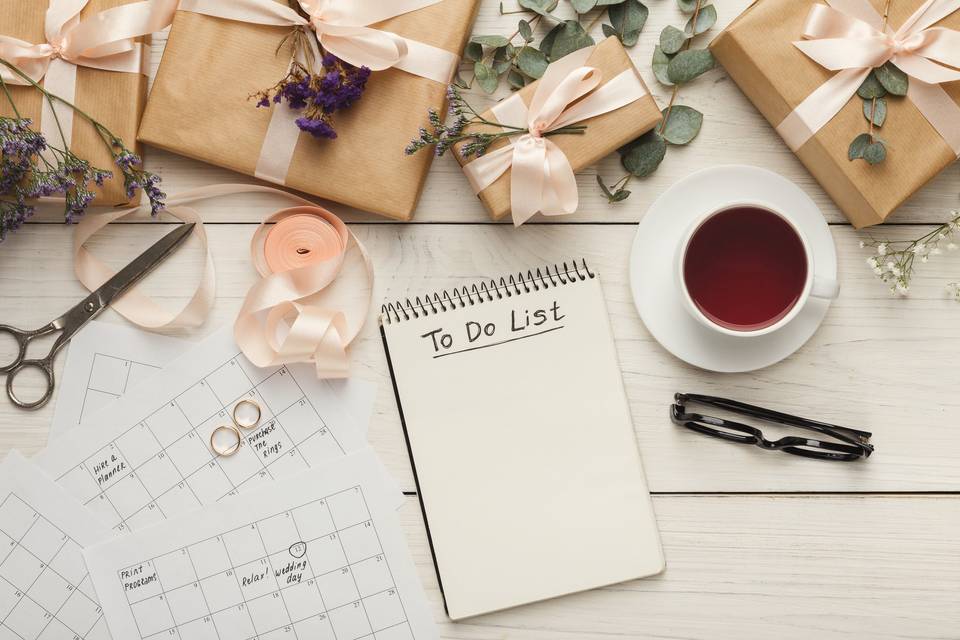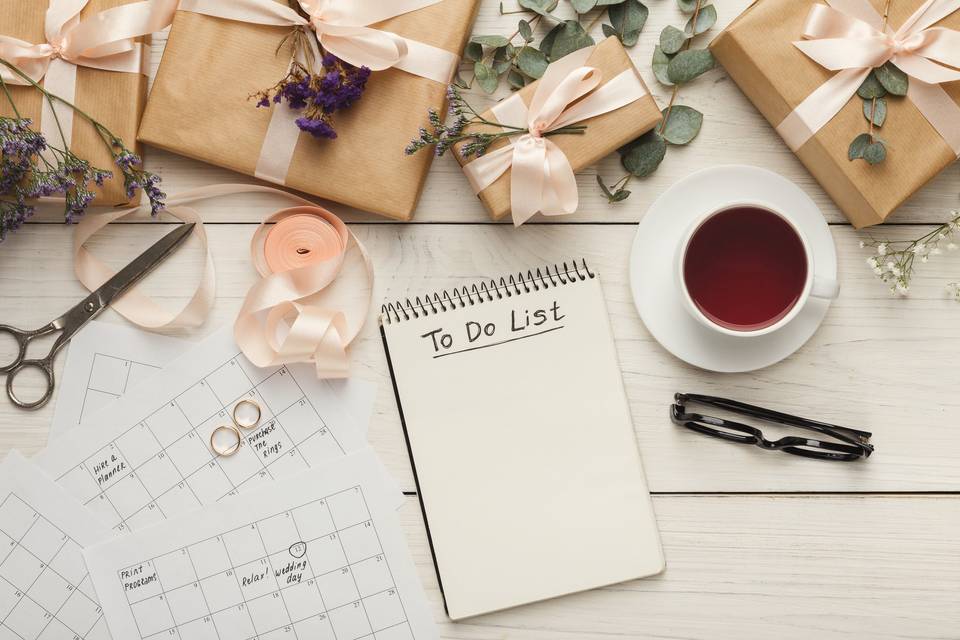 When it comes to wedding planning, there's no right or wrong way to do it. However, there is a simple way to organise your wedding planning tasks that'll reduce your stress levels and ensure you actually enjoy this exciting time!
Our step-by-step guide on how to plan a wedding consists of the 17 main wedding tasks that every couple should have on their to-do list. When you first start reading about what needs to be done, you might feel a bit overwhelmed, but hopefully this guide should show you that when you break your wedding planning down, it is totally manageable.
Remember that those tasks will likely be spread across 12-18 months so you have time to get your head around it.
The best thing to do is write these 17 steps down in a spreadsheet and make notes at the side as you progress through each one. Once the step has been confirmed, you can cross it off your list. Seeing your progression will help to make the task of planning a wedding feel a lot less daunting! Keep reading and thank us later.
Step 1: Set a Budget (and Stick to It!)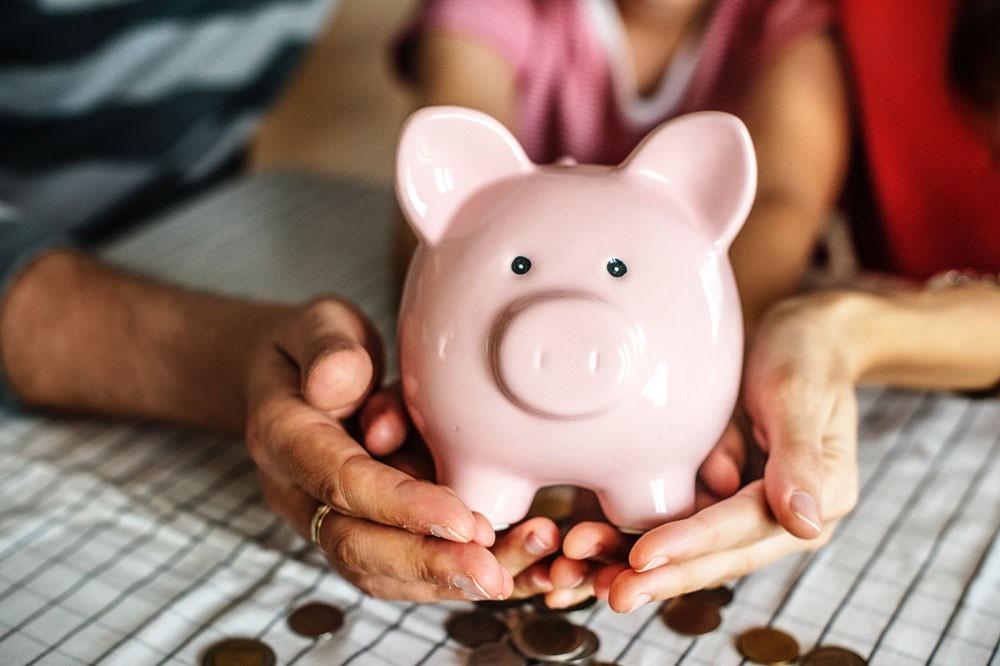 One of the first things to think about when planning a wedding is your wedding budget and how much you can afford to spend.
We've broken down planning your wedding budget into seven steps, but the key things you need to do are sit down together and have an open discussion about your finances. How much you can both afford, will anyone else be contributing, and how much you will be able to save over the coming months?
If you think that your parents may help pay for the wedding, it's helpful to talk to them early in your planning stages so you know exactly what they might be able to contribute. Not planning a wedding budget can lead to a lot of financial stress and disappointment later on in the process.
The Hitched Budget Planner will be a helpful tool to help you estimate and record your spending. We also have plenty of money saving tips, free wedding ideas and DIY wedding ideas to help save the pennies and make the most of your wedding budget.
What to Read Next
Step 2: Create a Series of Pinterest Boards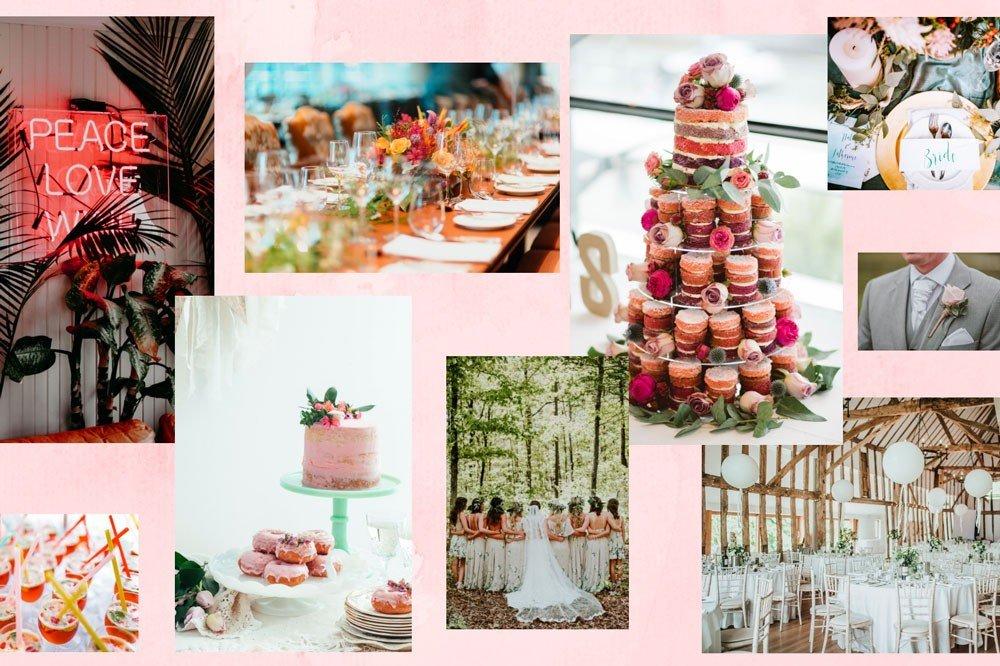 Before you start booking anything, you'll want to collect lots of wedding inspiration so you can narrow down the style of your big day.
There are so many sources of inspiration out there which can make everything a bit overwhelming, so choose one medium and stick with it.
You can't beat Pinterest – it's a great way to gather ideas and create boards for each aspect of your wedding. You can collect all of the table décor ideas you like and cakes that take your fancy, and you'll be able to share your mood boards with your suppliers when the time comes!
Make sure you follow Hitched on Pinterest for some great inspiration.
What to Read Next
Step 3: Choose Your Theme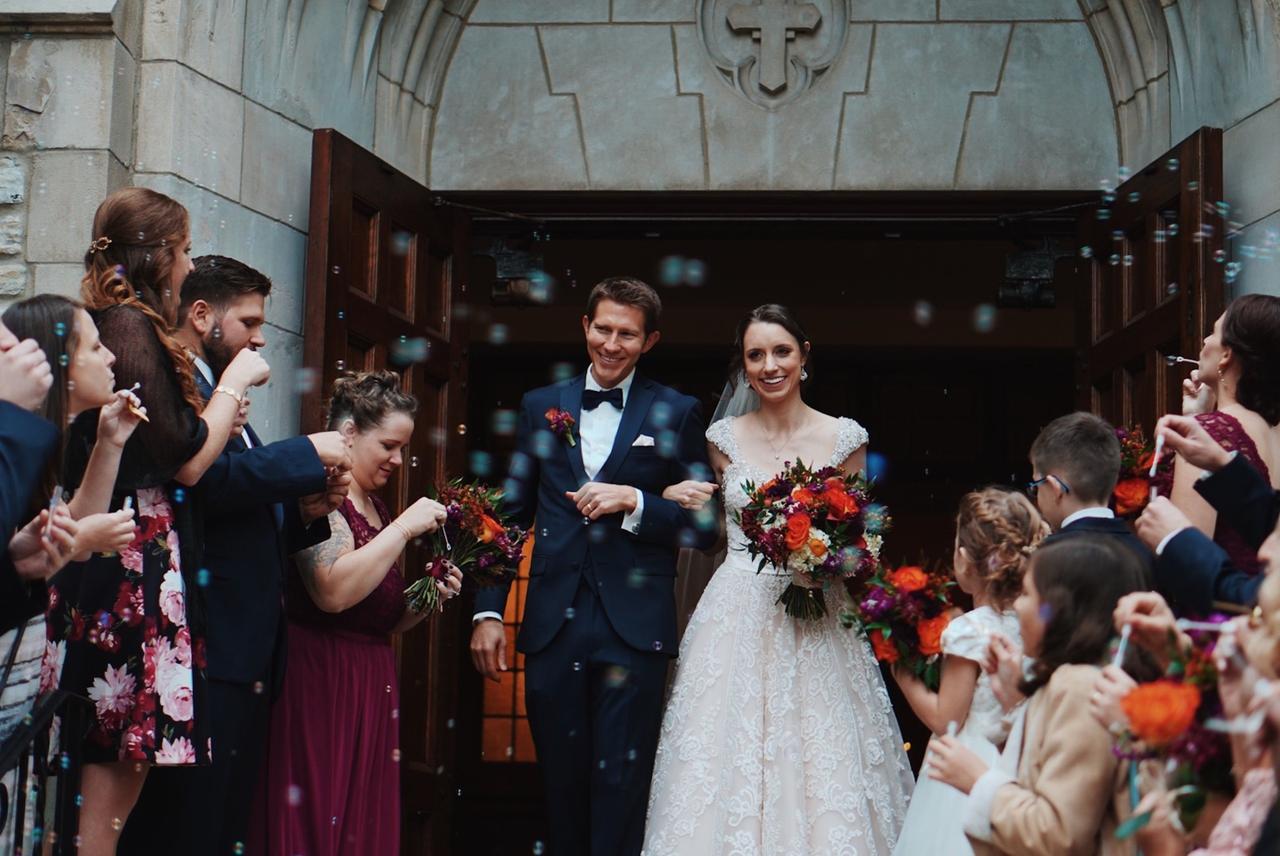 After a little time browsing the likes of Pinterest and our wedding inspiration ideas, it'll become clear what style of wedding is for you.
Whether you choose a few key colours or an actual wedding theme (like a festival theme or a vintage theme, for example), it's important to choose something to base your wedding around.
Making supplier decisions will be much easier once you know what you're after, and it will be much easier to ensure everything matches. Our only bit of advice? Once you've decided on a theme, stick to it, and try and ignore anything which doesn't fit in.
What to Read Next
Step 4: Find Your Perfect Venue
Once you've set a budget and decided on a theme, you can start to think about choosing a wedding venue which fits in with it all.
Your wedding venue will determine your wedding date, location and your maximum guest numbers, so make choosing your venue a priority.
Before you start the hunt for your venue, sit down together and talk about what you both want from your wedding and what type of venue will fit with the theme you've chosen.
If one of you is picturing a fairytale castle venue and the other is dreaming of a rustic barn venue then you may need to compromise.
Think about other important factors such as whether you want to have a wedding venue with accommodation, whether you want to use your own caterers and what your evening guest number is likely to be. All these factors will play a part in determining which wedding venue you choose.
You can use the Hitched wedding venues section to browse beautiful wedding venues throughout the UK and beyond. You might want to search by the county you want to get married in or by the type of venue you would like – or both. You can also use the wedding venue filter to search for things like catering options, capacity, parking and more, putting you one step closer to finding a wedding venue that ticks all the boxes.
What to Read Next
Step 5: Buy Wedding Insurance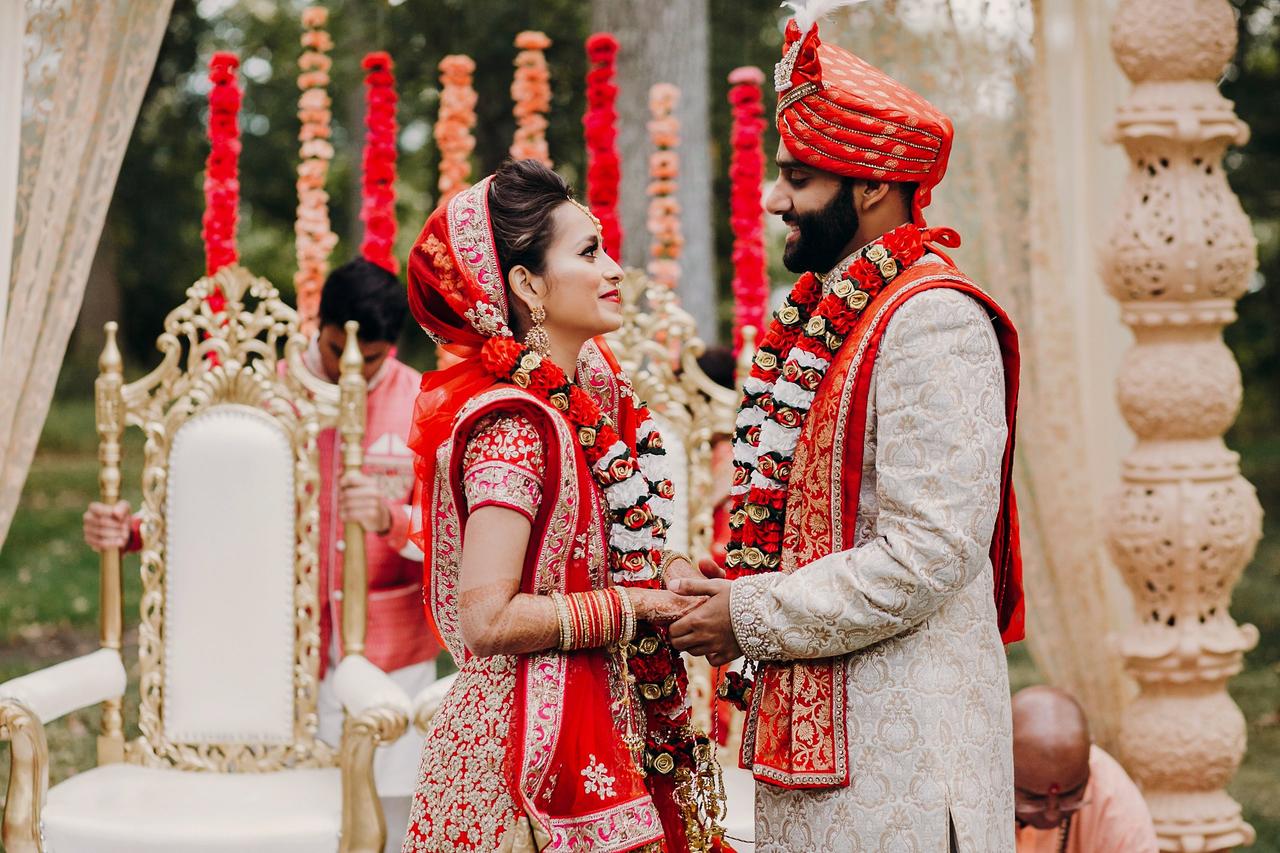 According to our National Wedding Survey, the average UK wedding costs just under £32,000. A £32,000 wedding budget may seem like a lot but when you consider the cost of your venue, catering, alcohol, the dress and the many other wedding essentials, you'll soon see how much they add up to.
While it's not very romantic to think about what might go wrong with your wedding, it's always best to be prepared. Purchasing wedding insurance from the moment you start spending money on your wedding could really help with peace of mind for both your wedding and honeymoon spend.
Wedding insurance can also be a great way to reduce stress throughout your wedding planning journey – it's one less thing to worry about!
What to Read Next
Step 6: Make it Legal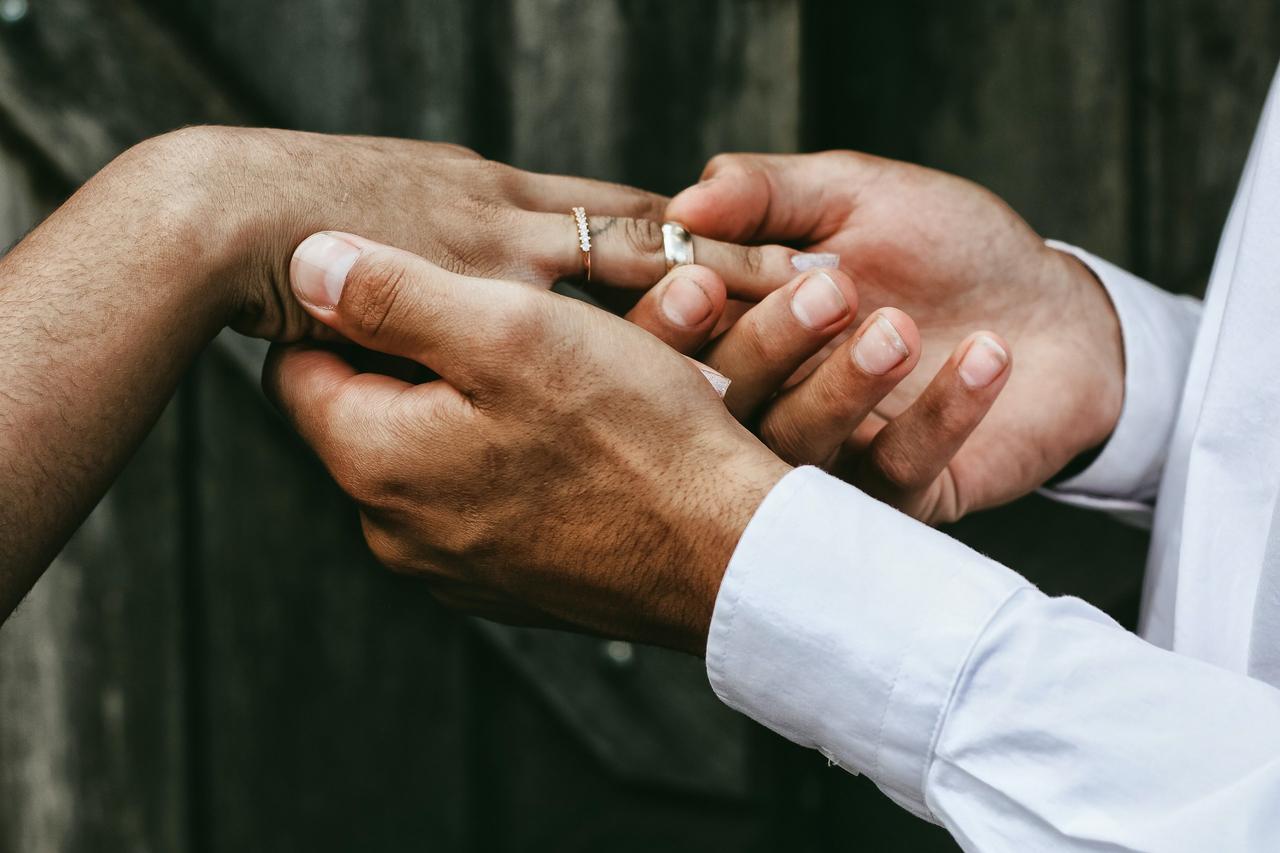 Again – not a very exciting wedding planning step but a necessary one all the same. In the midst of dreaming about colour schemes and wedding playlists, you also need to make time to get your marriage license.
This might not be one of the first things you actually need to do, but it should be in the back of your mind from the off-set.
Research what you need and start to gather the necessary marriage documents from early on in your wedding planning process.
If you're planning on getting married abroad, the paperwork you need is likely to be different and slightly more complex. Just remember, marriage licenses are typically only valid for a couple of months so you'll need to plan accordingly!
What to Read Next
Step 7: Choose Your Wedding Party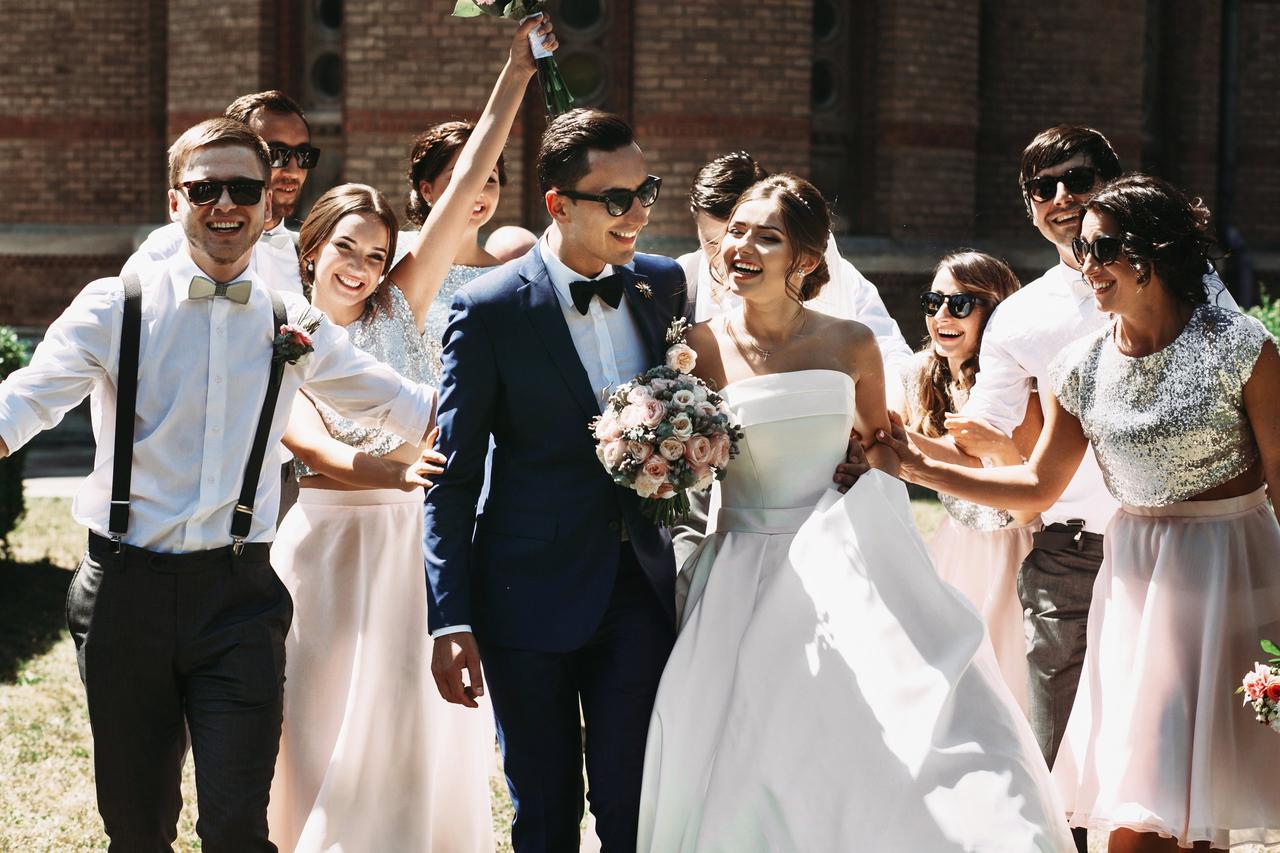 You may instantly know who your maid of honour, bridesmaids, ushers, best man, flower girls and page boys will be, or you might need a little bit of time to think about it.
If you're not sure then don't feel rushed into your decision. Think carefully about who will be the best people to support you and your OH on this special day and in the run up to it.
You may also want to consider the cost as your wedding party will need outfits, bouquets, buttonholes and thank you gifts, so the more people you have, the more this could impact your budget.
One of the most fun parts of wedding planning is often asking your chosen friends if they'll do you the honour of being part of your wedding party, so plan this out and make sure you have your phone to capture the moment.
What to Read Next
Step 8: Plan Your Wedding Guest List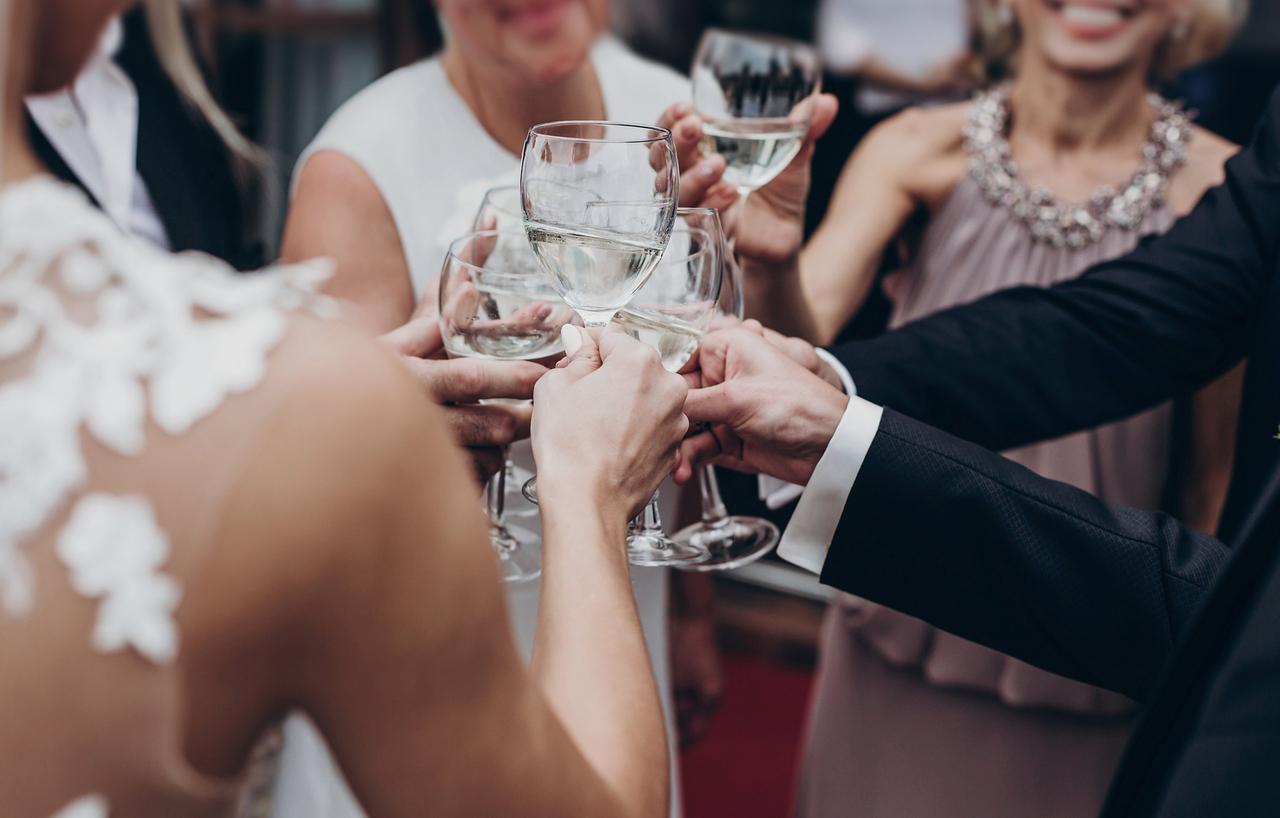 Where do you start with planning your guest list? The truth is, you have probably already thought about it and you know the key people you want to invite.
Despite this, you might need to a bit of time to decide who to invite to the day versus the evening and what to do about the trickier guest problems such as plus ones and colleagues.
With your wedding venue booked, you will have a rough idea of how many people your venue allows and how much budget you are now able to spend on catering. Your guest list may need to be determined by how much you want to spend per head.
Use the Hitched Guest Manager tool to start creating your guest list – we would suggest adding everyone you would like to invite and then work as a couple to cut this list down if you have gone over your expected numbers.
What to Read Next
Step 9: Choose Your Wedding Suppliers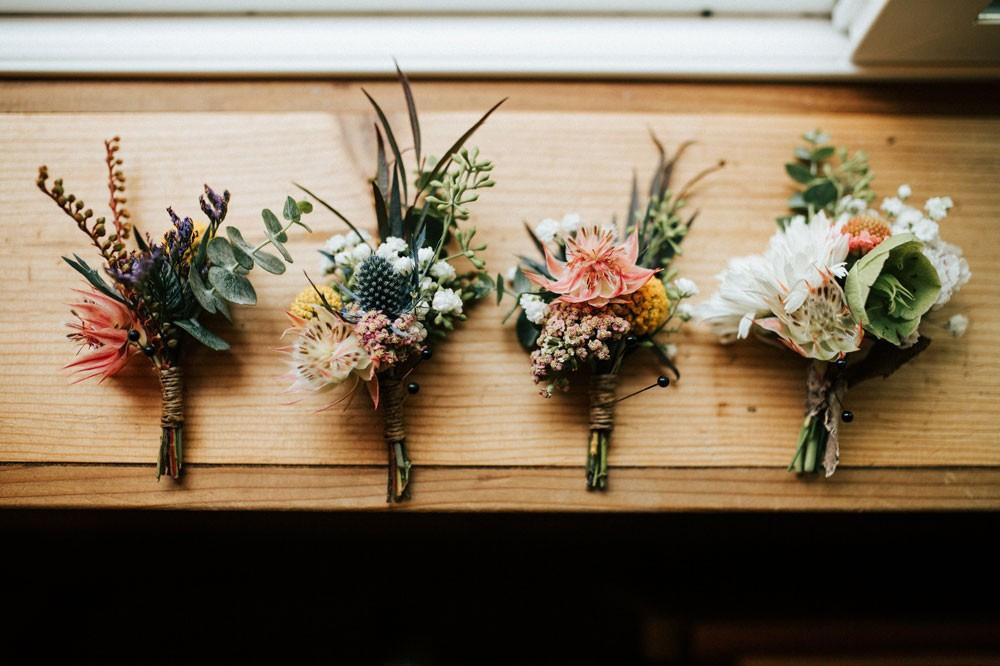 This is probably the biggest step of our wedding planning guide, since it covers everything from photographers to caterers and florists.
Start by making a list of all the suppliers you're going to need to hire. Your wedding venue may already have a list of recommended suppliers which is a great place to start, but make sure you widen your search if you want something a little different before you book and pay deposits.
It'll help to visit the Hitched supplier section where you can find everything from traditional wedding suppliers to more unusual vendors like Prosecco vans, food trucks and flower walls.
Here are your main suppliers to look for:
Contact the wedding suppliers you think suit your wedding style and then sit down with your partner and spend some time comparing prices and services to find what suits your style and your budget. Don't be afraid to shop around!
What to Read Next
Step 10: Buy Your Dress, Bridesmaid Dresses & Groomswear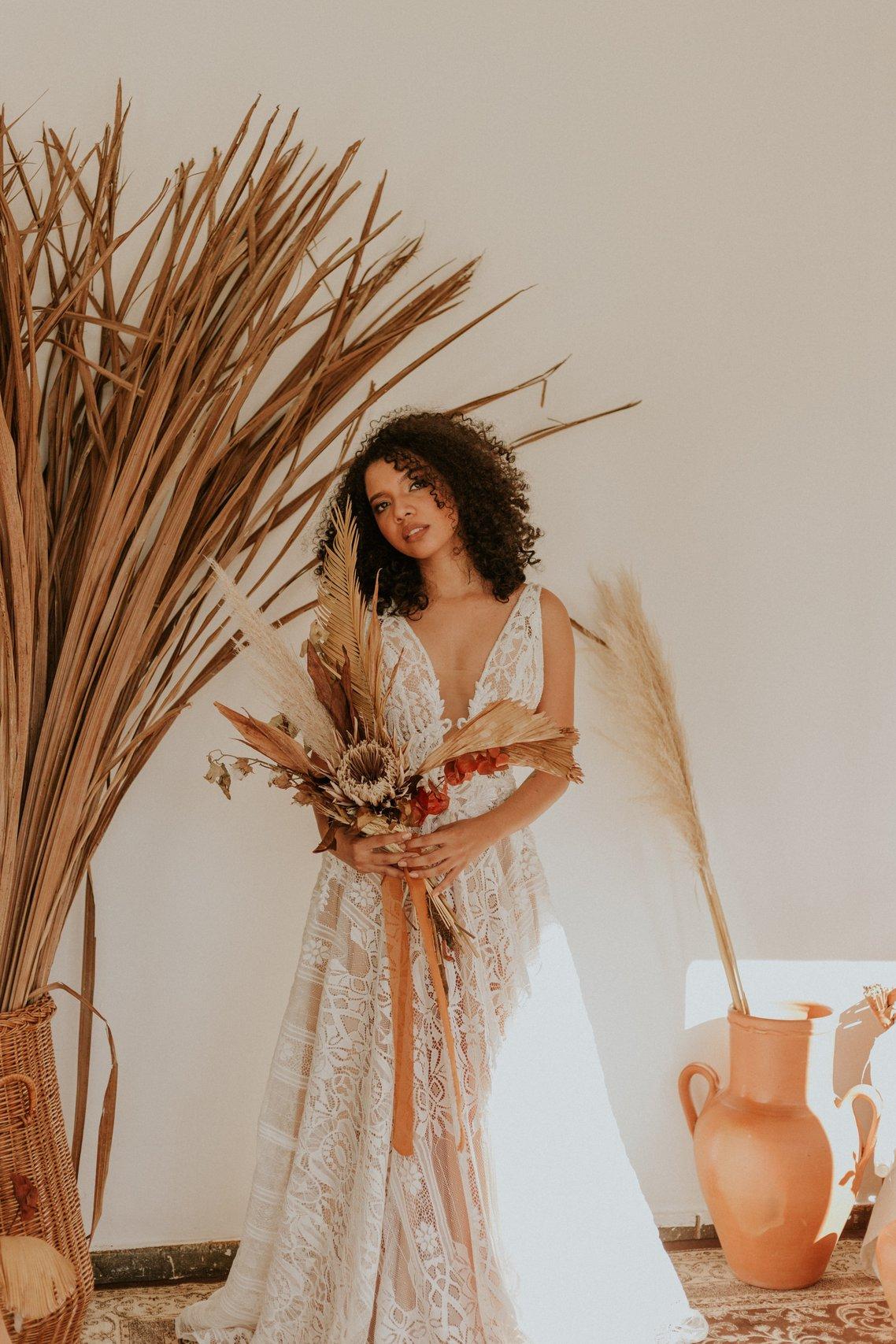 Choosing your wedding dress will be one of the most exciting and emotional parts of your wedding planning.
A lot of designer wedding gowns can take up to six months to make, so give yourself plenty of time to find the dress of your dreams.
Visit the Hitched bridalwear section and browse our list of local bridal shops to find inspiration.
Once you have chosen your wedding dress, you can think about bridesmaid dresses that will complement your wedding gown, and groomswear that will suit the style of your big day.
What to Read Next
Step 11: Create a Schedule of the Day's Events
At this point, it's important to create a schedule for the day's events. Not only will this give you and your suppliers something to work from, but it'll remind you if there's anything you've forgotten.
What's more, writing everything down will help you create your 'Order of the Day' cards or signs which you might want to match with your wedding invitations.
On your schedule, include things like when your vendors will arrive, what time the ceremony will take place, what time you'll take photos and what time you'll sit down to eat. You can also include what time the first dance will happen and what time you'll cut the cake.
Be sure to give a copy of your run of events to your photographer, venue, maid of honour, DJ, ushers and anyone else who should be in the know!
What to Read Next
Step 12: Create a Wedding Gift List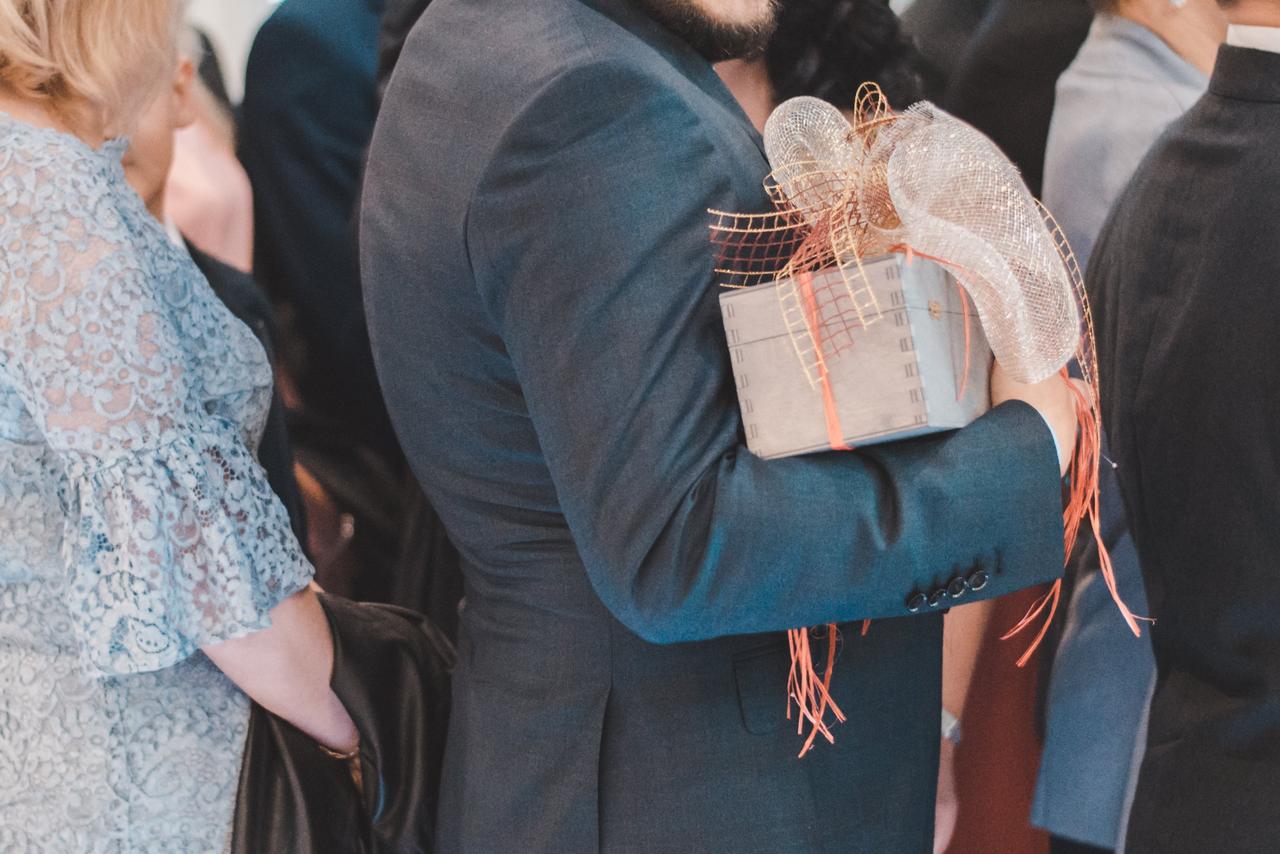 It's almost time to send your wedding invitations, but before you do, you might want to think about starting a wedding gift list, because you can send details of this with your invites.
Although it may feel strange telling guests what you want as a gift, it will actually make the whole process easier for them. Your guests are going to want to buy you a wedding gift, so save them the stress of trying to decide what to buy and create a wedding gift list.
Whether you are looking to set up a honeymoon fund, an online gift list or a traditional department store list, take a look at our guide to the best wedding gift lists and see which one suits your needs.
What to Read Next
Step 13: Send Your Save the Dates and Invitations
While you've probably already told everyone you know about your upcoming marriage, now is the time to make it official.
Your wedding invitations should be sent out approximately three to six months in advance of your big day, but it's never too early to choose a design, style or stationery supplier that you love.
In order to give your guests as much notice as possible, why not send out 'save the date' cards as soon as the venue is booked to announce your wedding and ensure your guests keep that date free, with an 'official invitation to follow' note?
You'll also want to have all the information on your wedding website so that it can be accessed easily by guests, such as travel information and accommodation suggestions.
What to Read Next
Step 14: Book Your Honeymoon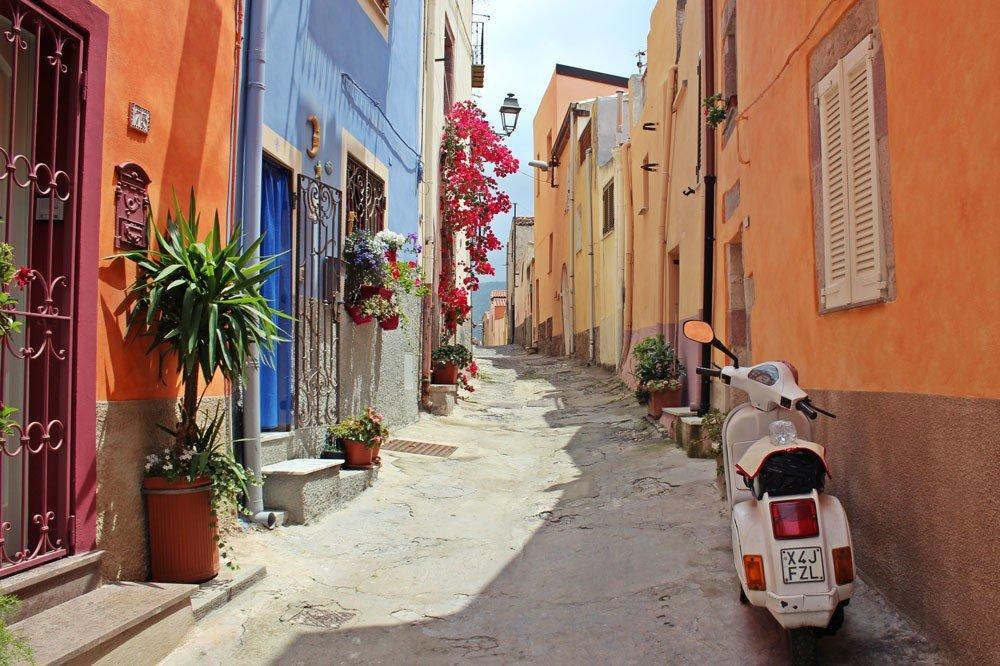 Booking your honeymoon will be one of the most fun parts of your wedding planning – you are basically planning your dream holiday!
If you have planned your honeymoon costs and budgeted for them then you can book something straight away, or you may have chosen to use your gift list to subsidise some of your honeymoon. If this is the case, you might want to wait until after the wedding to book.
If you are still feeling budget conscious, then you could always plan a minimoon for straight after the wedding – giving you a few days to escape, relax and enjoy your newlywed status.
You can then spend some time after the wedding saving towards a bigger trip later in the year that will be your official honeymoon.
What to Read Next
Step 15: Collect RSVPs and Create a Table Plan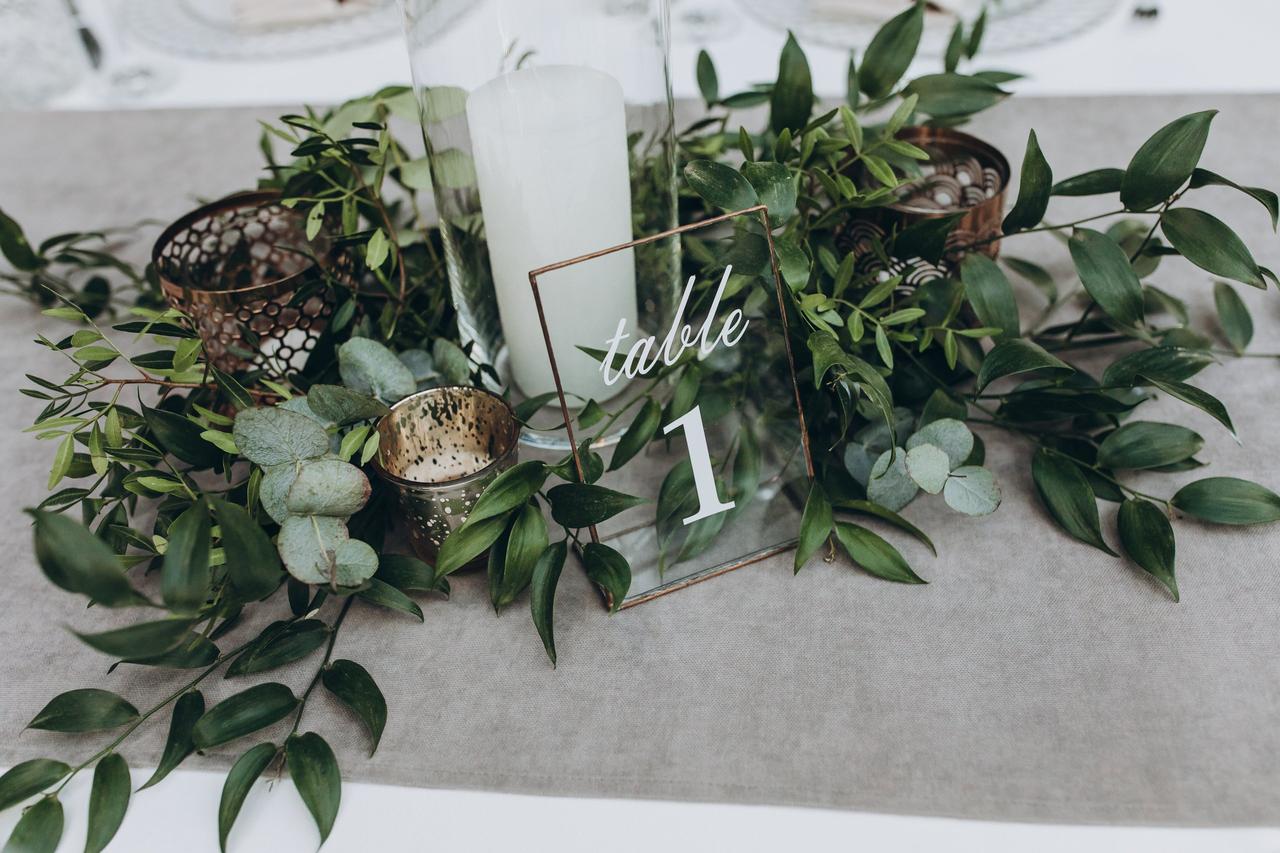 You have sent your wedding invites and now you are awaiting your RSVPs. Although you will have given your guests a deadline, be prepared that there may be a few guests that you need to chase up!
Once you have your final numbers, you will be able to start working on your table plan.
The table plan may seem a daunting prospect, but the Hitched Table Planner will help make it feel more manageable. Put your wedding guests into family and friend groups and then play around with your tables to see who will fit where.
It may also be worth considering whether you have any guests that will need easier access in and out of the room, such as those with young children or the elderly, as you might want to seat those guests nearer the doors.
Once your table plan is complete then it's time for the fun bit… you can get creative and think about what table names you are going to use and how you are going to display your table plan.
What to Read Next
Step 16: Arrange Stag & Hen Nights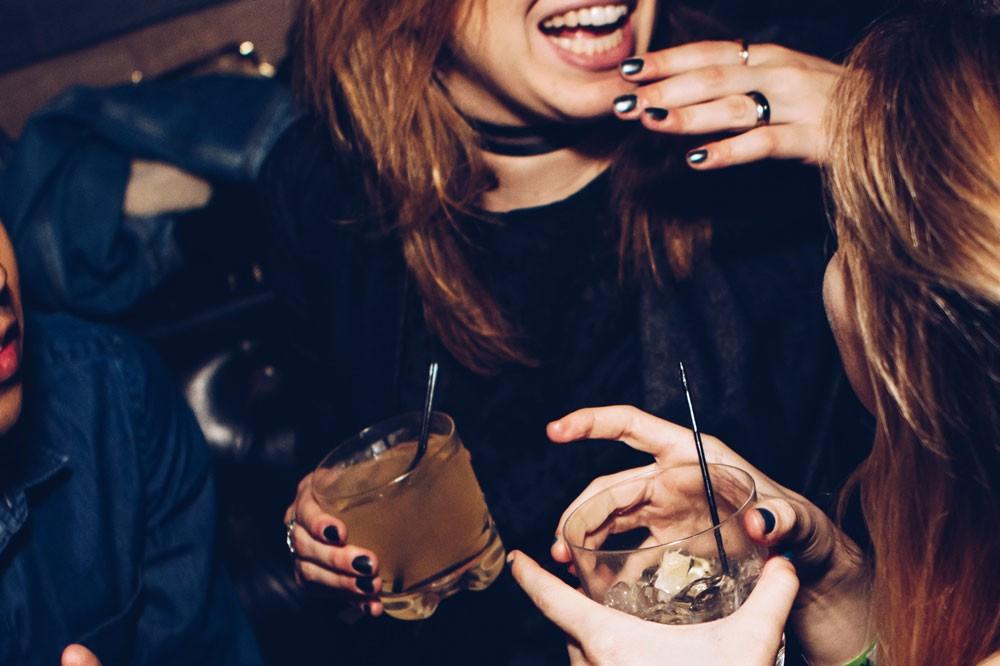 Hopefully your awesome bridesmaids and amazing best man will have this covered, but make sure you know if there's anything you need to prepare for, pack or pay for so you can factor this into your planning and your budget.
You also want to ensure that the timings suit both you and your partner – gone are the days where stag and hen parties take place the night before the wedding (eek!) so make sure the dates and arrangements are appropriate.
If you think your bridal party may need a little bit of a helping hand then we have some fantastic step by step guides for how to plan the perfect hen party and how to organise an unforgettable stag do.
What to Read Next
Step 17: The Finishing Touches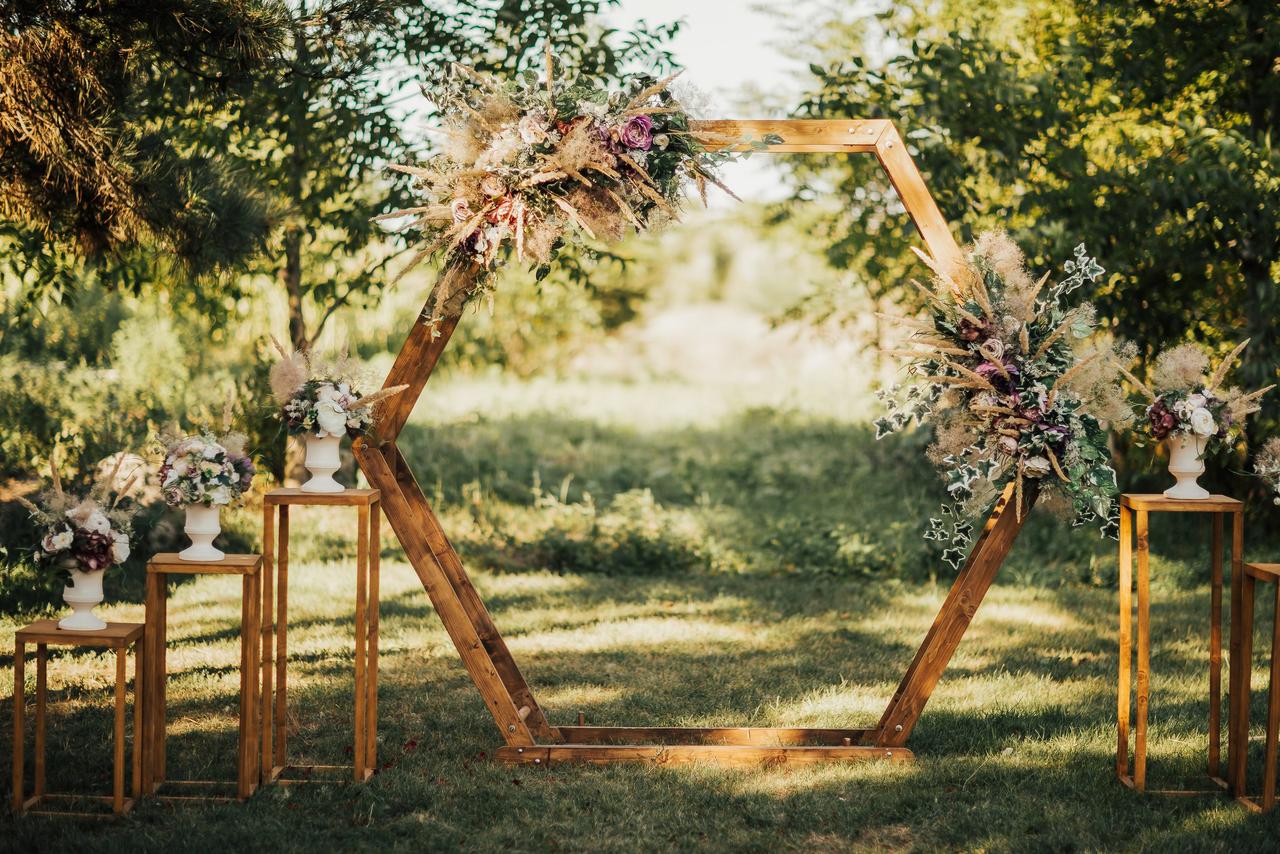 Now you have all the main things covered, it's time to think about those little details.
Decide on your wedding songs and wedding readings for the ceremony, think about who is going to do speeches at the wedding breakfast, and order any thank you gifts that you want to give to those who have really helped during the planning process.
If you have additional budget leftover then you might also want to buy some last minute additional décor items – we have compiled a great list of wedding décor items that cost £10 or less.
The joy really is in these little details, so enjoy piecing together all the finishing touches!
What to Read Next
10 Top Tips for Planning Your Wedding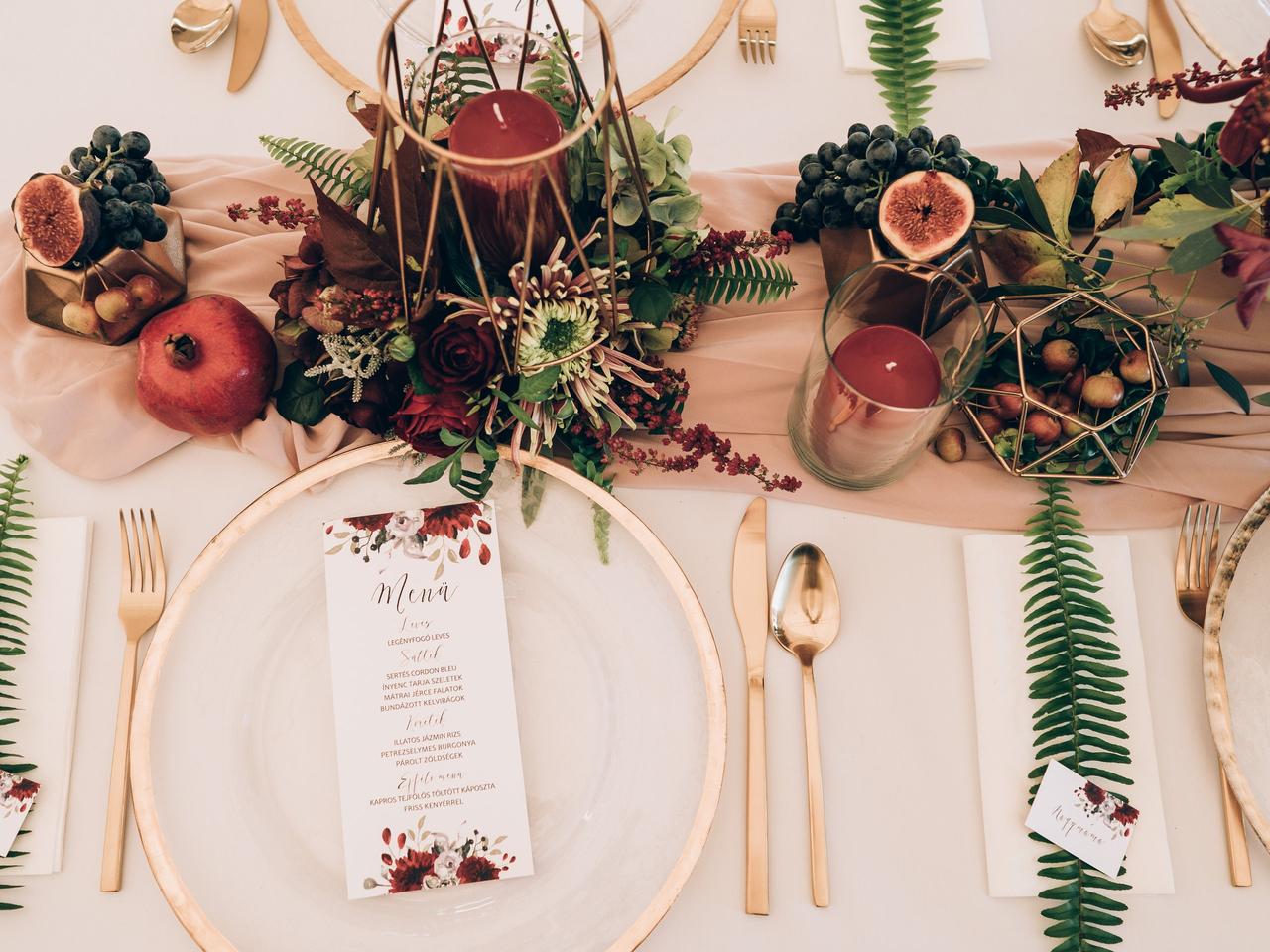 1. Before you start doing anything, pick a timeframe that works for you. Don't pressure yourself to get married within the year if that will be too much of a rush. 13 months is average but take as long as you need.
2. Work as a team with your other half – don't try and do all of the planning yourself, and remember that communication is key. You can also delegate to friends and family you trust.
3. Only choose suppliers you're comfortable with and who understand your style and vision. The last thing you want is a photographer who you don't gel with as they'll be around all day.
4. Consider figuring out a social media strategy for your big day. Is it important to you that no-one is distracted by their phones, or that day guests don't post photographs until the evening guests arrive? Check out our guide on how to have an un-plugged wedding for more information.
5. Consider setting up a wedding website. Your guests are likely to have a lot of questions for you, so to avoid endless voicemails and WhatsApp messages, set up a wedding website where they can check out details of the big day, see the schedule and view your gift list. It'll save so much hassle.
6. Talk to other married couples! Ask them what worked and what didn't. After all, experience is the greatest teacher.
7. Make your wedding personal and don't get too bogged down by tradition. If there's something traditional to weddings which you're keen to get rid of, then do! The better weddings are always the ones which showcase the couple's personalities.
8. Read every contract before signing. Read reviews, find out about cancellation policies and get clued up on their payment methods – it's always better to be safe than sorry!
9. Make sure you're keeping track as you buy items and book suppliers for your wedding. Either set yourself up a spreadsheet or buy a wedding planner book and be consistent with noting everything down. Make a folder for print-outs as you get receipts too.
10. Take some time off. Consider taking the week before your wedding off work to organise any last minute details and spend some quality time with your OH. The last thing you want is to feel stressed when your wedding day rolls around!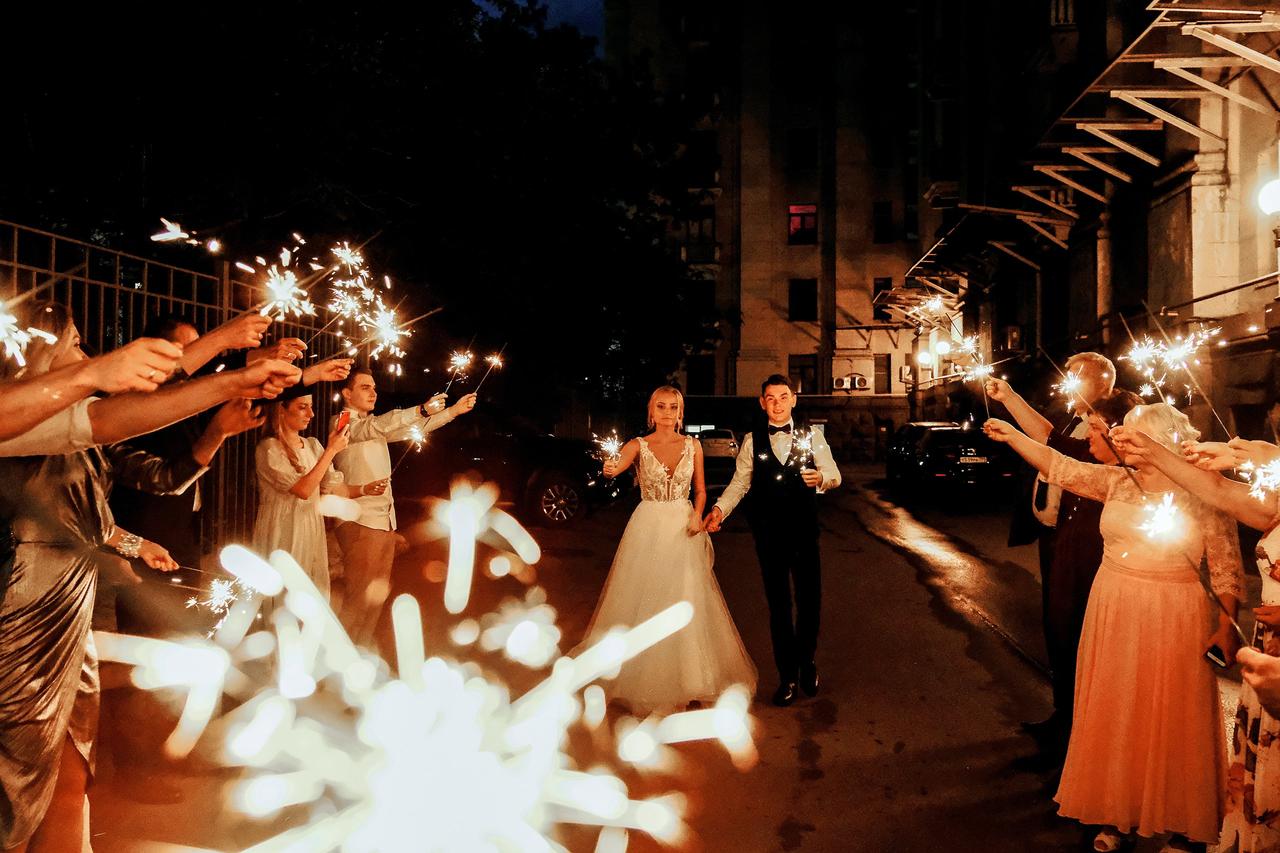 READ MORE: 56 Inspiring Summer Wedding Ideas
We hope our 17 step wedding planning guide has given you a great outline of what you need to do to plan your special day.
For more detailed help, sign up to Hitched and use the to-do list to create your full list of tasks and set yourself deadlines – it will be much easier to plan your day by doing lots of small steps and don't be afraid to delegate jobs to other people.
For more advice on what to do as you plan your wedding then read our article about 15 things every bride-to-be needs to do after getting engaged.