The Best Wedding Cocktails
Delight your guests and include your personality on the day by serving up one of these amazing wedding cocktails
We have included third party products to help you navigate and enjoy life's biggest moments. Purchases made through links on this page may earn us a commission.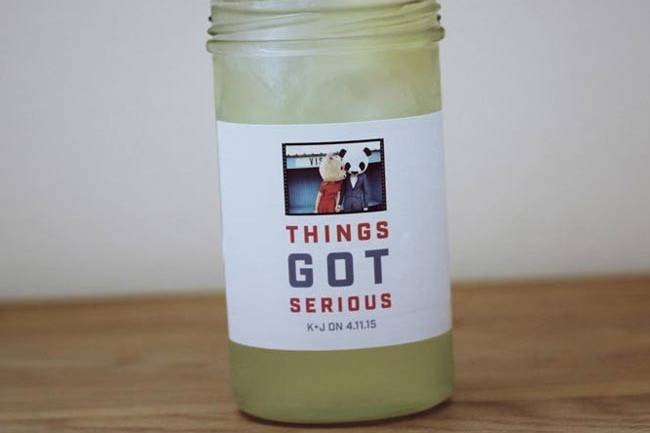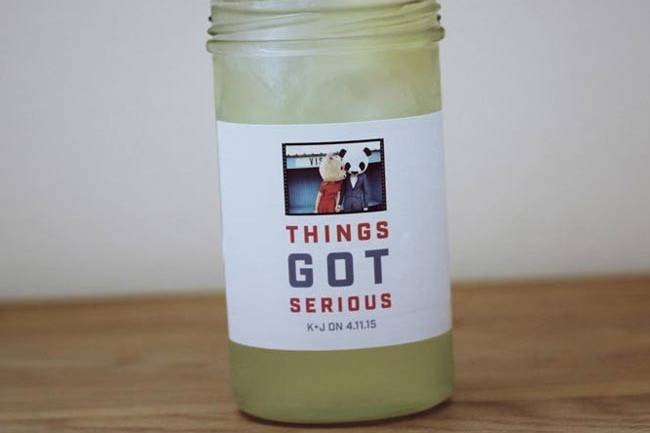 As your wedding guests leave the ceremony, beaming and full of joy that they've just witnessed you get married, they will expect a glass of bubbly to be handed to them as they mingle.
Why not surprise them by greeting them with a wedding cocktail? This is just one of many ways to entertain your wedding guests. We've asked a selection of expert mixologists and bar managers for their suggestions for wedding cocktails to match your wedding style.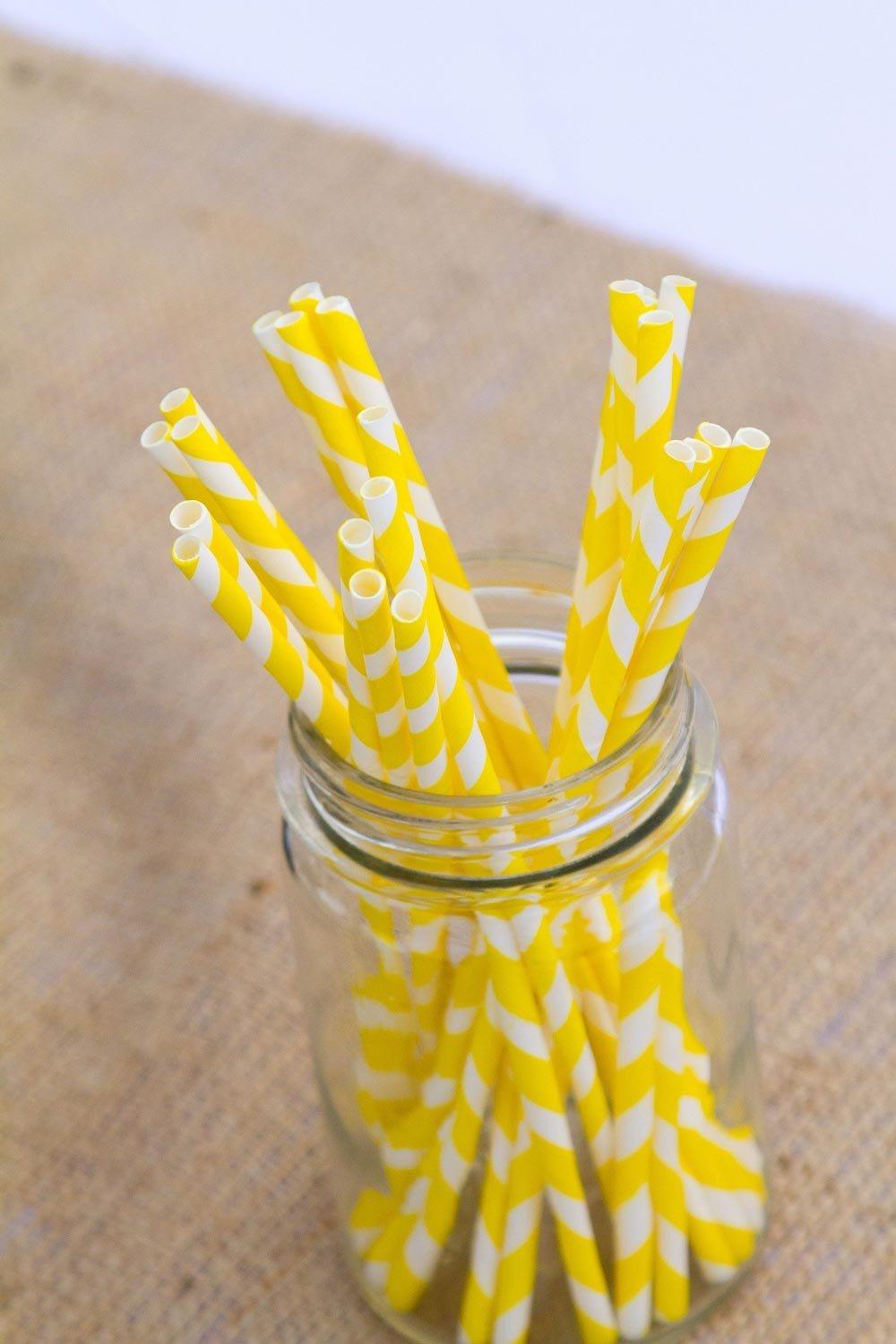 Outdoor
For an outdoor wedding, you need something fruity and refreshing. Etched Cocktails, a company who provide personalised cocktails in jam jars for your wedding, suggest their blend of vodka, raspberry, kiwi, apple and lemon: "It tastes of summer and the flavours are quirky enough to fit in with a wedding with a twist. With its deep pink/red hue it looks magnificent against your traditional summer colour palettes. It also happens to be the most popular of the three cocktails we do, just like summer vs the other seasons! Add ice and shake!" Explains Luke Leiper from Etched.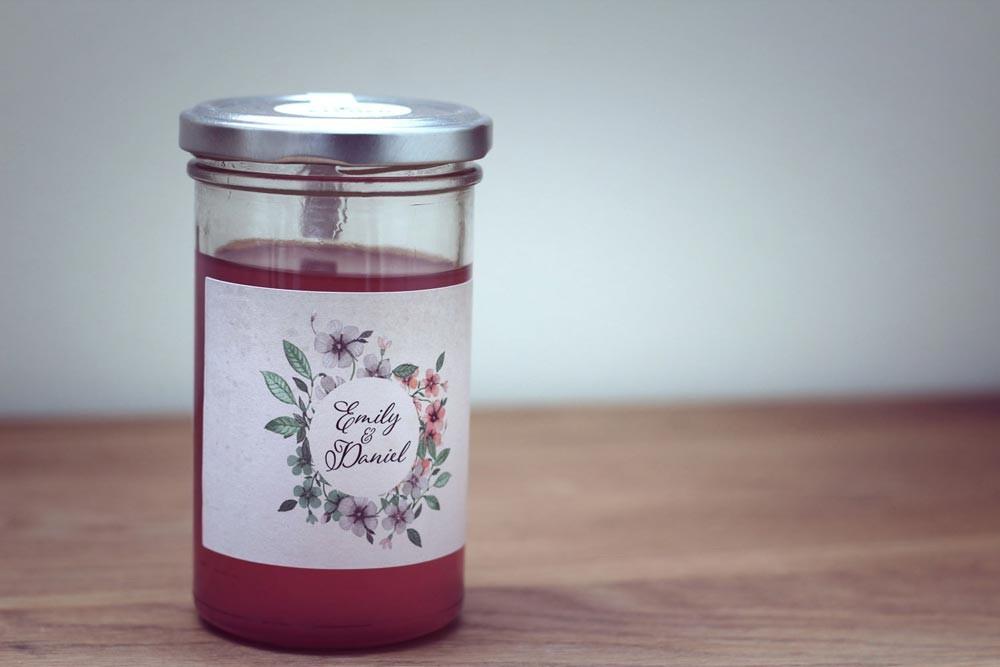 Rustic
If you've got the rustic wedding venue and the rustic wedding dress to match, then you need to think of the perfect cocktail to suit a rustic wedding.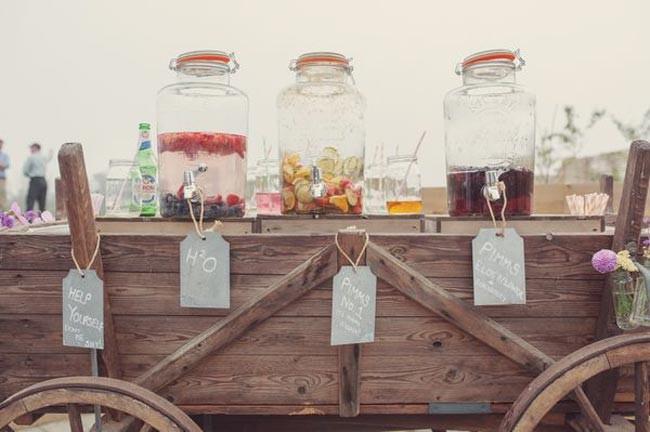 Image credit: Ferry House Inn
Kate O'Neil, drink consultant at Liquor to Lips, recommends giving your wedding cocktail the ultimate rustic feel to match: "Put out fresh lemonade, chilled over ice in punch bowls, and let guests 'spike their own' with a selection of gin and vodka on the side. This is a great way to offer a non-alcoholic option too. It's rustic, homemade and personalised to everyone's taste!"
Vintage
If you're looking for vintage wedding ideas, go for an old school cocktail as your welcome drink. Tom, bar manager at The Cosy Club Stamford, recommends a classic Kir Royale: "It's got classic ingredients, simply put together which results in a timeless drink."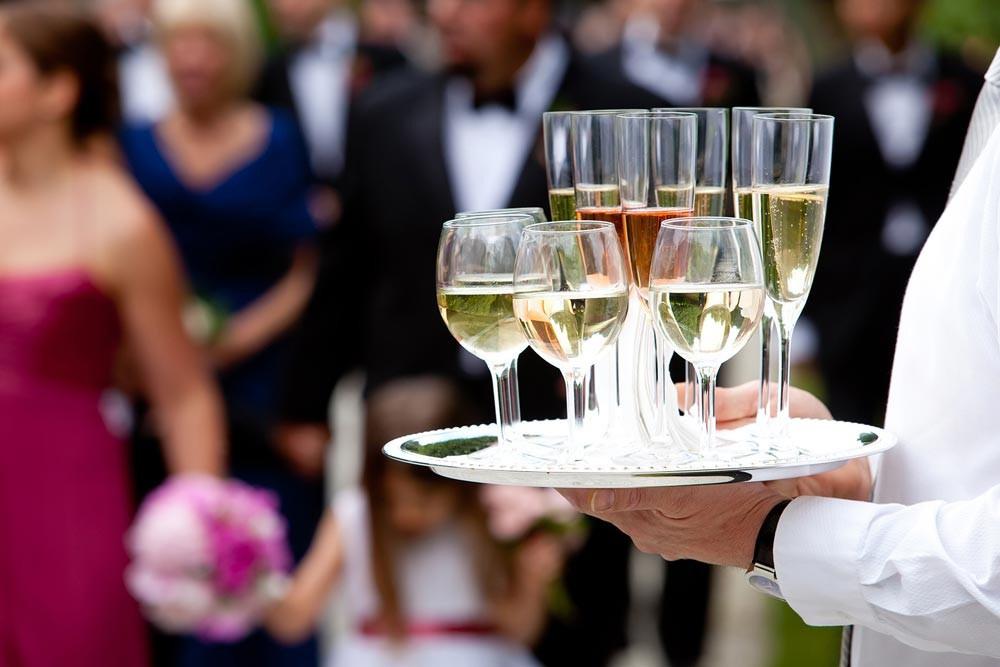 Great British
Those planning a wedding with a traditional Great British feel can't go wrong with gin! Kate recommends keeping it classic with a gin and tonic, whilst Tom suggests the 'English Garden'. "It's a blend of all things British and refreshing – gin, apple, elderflower and cucumber."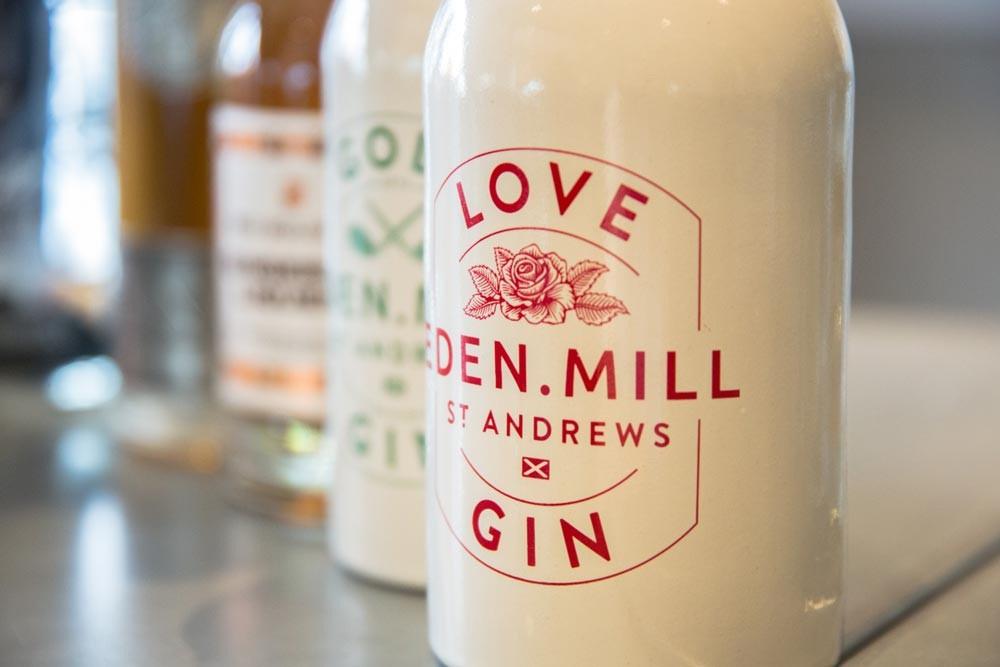 Image credit: Liquor to Lips
Summer
Tom recommends a Strawberry Mojito for a summer wedding: "It's a classic cocktail combined with a modern British twist. Use the classic mojito recipe with fresh English strawberries muddled through."
Autumn
If you want ideas for your autumn wedding, what about a savoury cocktail? Kate recommends adding a shot of beetroot to a daiquiri: "It gives it woody, autumnal notes and a great colour!"
Winter
Etched Cocktails have a creation that is perfect for a winter wedding – it features vodka, white cranberry, coconut, lemon and chai.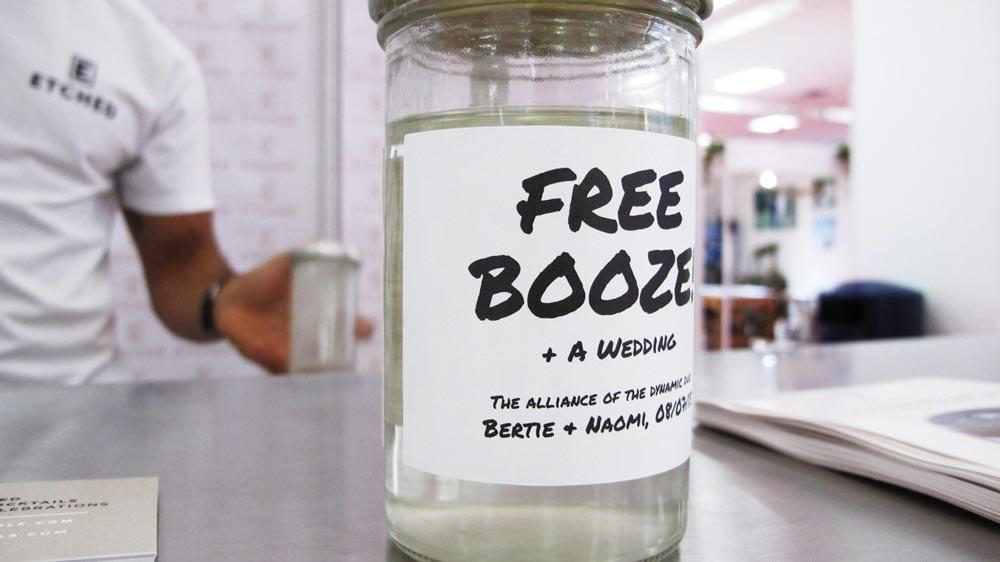 "This cocktail was created with winter in mind," Luke explains, "It has a pretty interesting flavour profile including coconut as well as chai. The Chai lends a lovely warm spice note to the drink that is reminiscent of common winter spices, it also has a shimmer add so when you shake the jar it appears to have a snow globe effect inside…Has to be seen to be believed. Shake with ice and see!"
 It's ideal if you're looking for Christmas wedding ideas to make your big day more festive.
Spring
For a spring wedding, Kate suggests going for a Russian Spring Punch: "Vodka, of course, mixed with fresh raspberries, lemon juice, blackcurrant and raspberry liqueurs and topped with champagne." Your guests will love it!
Alternative
Those who aren't having a standard wedding need an unusual wedding cocktail to match. The rum espresso martini is Tom's idea: "Combine chocolate syrup with rum, espresso and vanilla vodka. It's a great twist on the classic and appeals to those who aren't keen on strong, short drinks".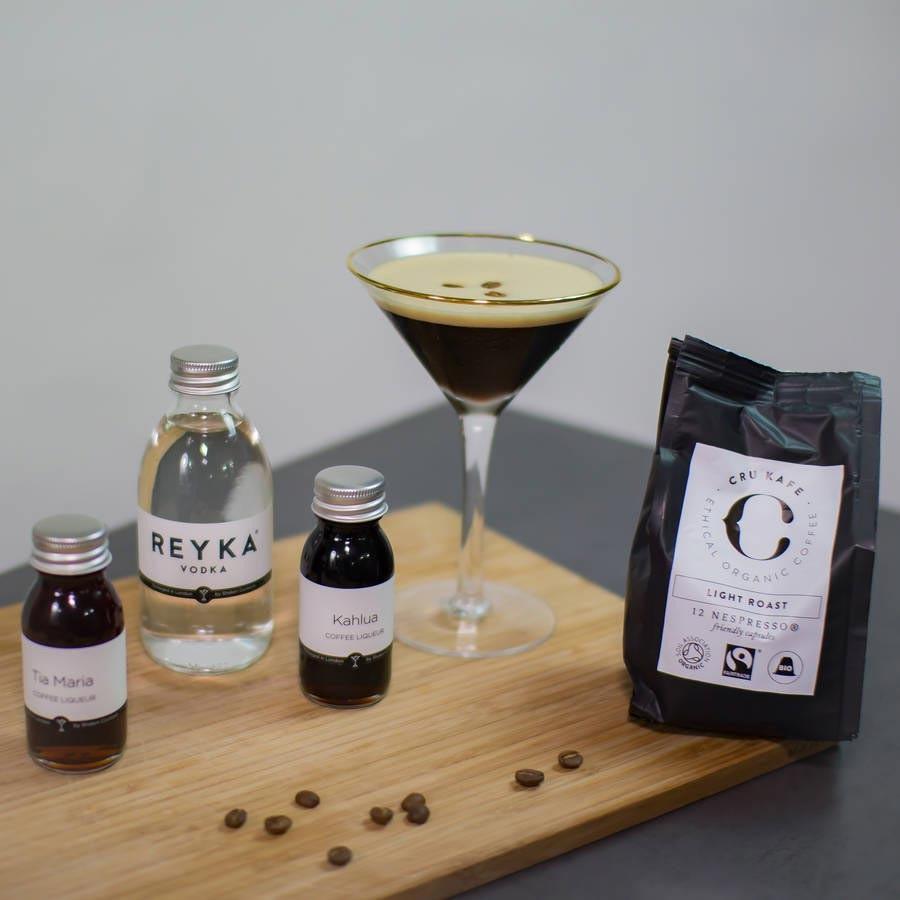 Image credit: Shaken at Not on the High Street
Quirky
Couples who want something quirky for their wedding will love the green cocktail in a jar from Etched Cocktails – it combines gin with peach, green tea, apple and lemon. The vibrant shade will stand out and your guests will love sipping it from the jar, which can be personalised with a picture of the two of you!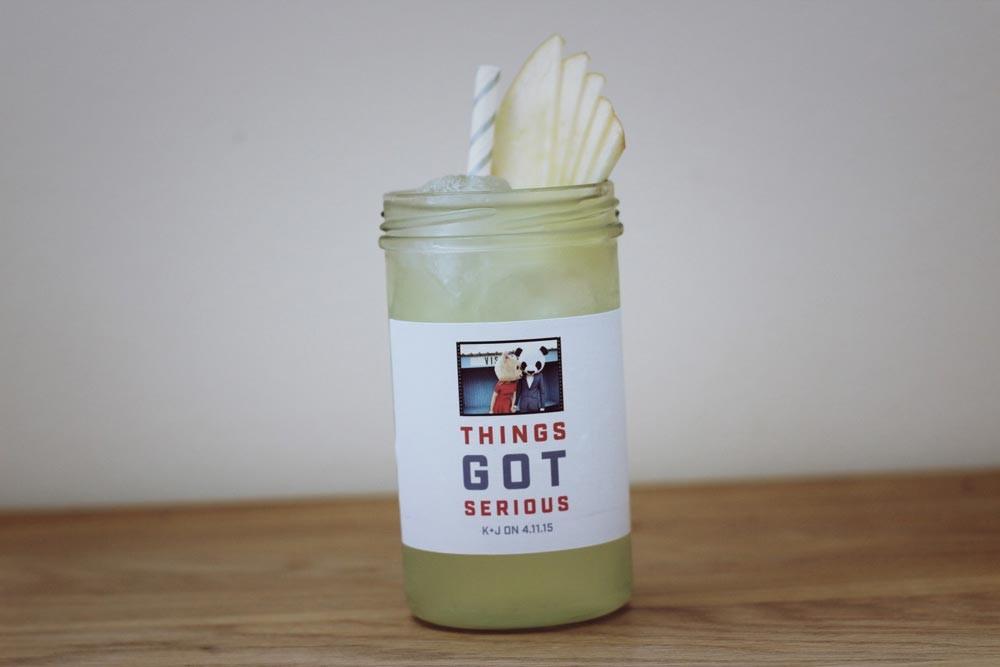 Alternatively, Kate suggests a Marmite Margarita! "Yep, we love it! Add a blob of Marmite to your standard margarita (tequila, triple sec and fresh lime juice) and shake really hard with ice for a wonderfully salty margarita."
Glamorous
For a glamorous wedding, Tom recommends the Vespa Martini: "The ultimate if it's made correctly, using premium vodka and gin mixed with dry vermouth and diluted over fresh ice. It's iconic!"
Those who want to have a glittery wedding should consider Kate's recommendation: "It has to be champagne – add edible gold flakes to the Classic Champagne cocktail (sugar, bitters, cognac) to add even more sparkle to your day."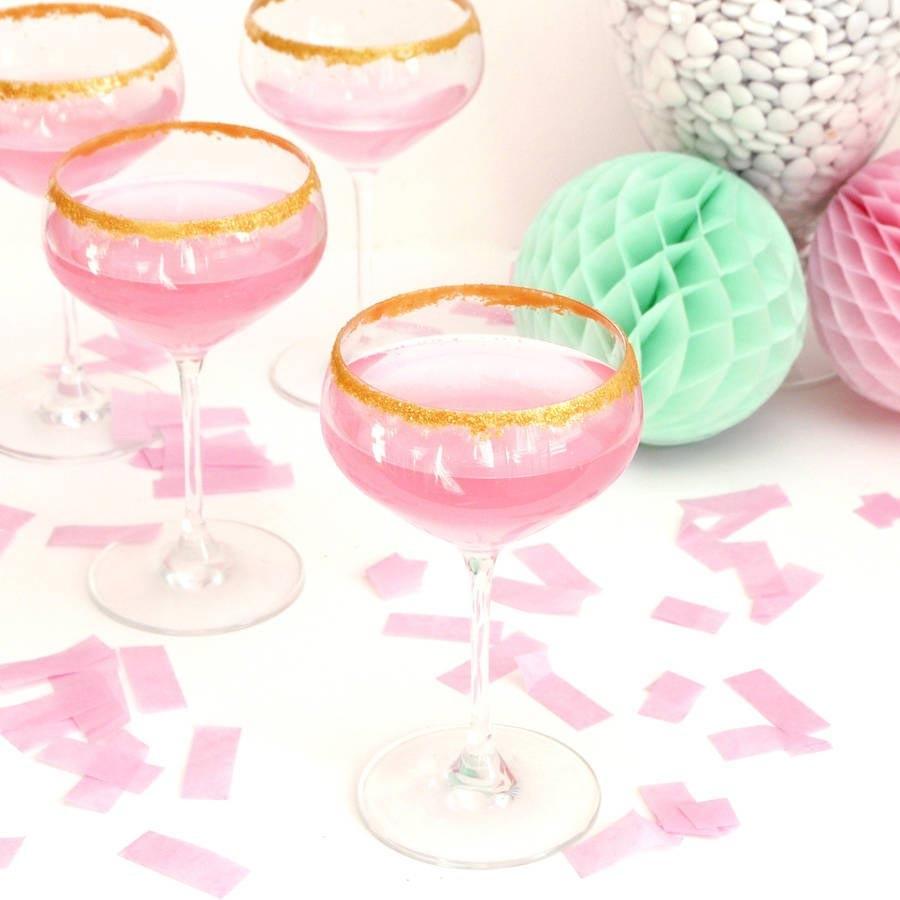 Image credit: Peach Blossom at Not on the High Street
Traditional
If you're planning a traditional wedding day but don't want to just serve champagne or buck's fizz, Tom advises couples to consider the Ritz Spritz: "Aperol, Prosecco and an orange slice – it's a classic Italian cocktail, dry and very refreshing."
Kate suggests looking to the Savoy cocktail book: "This was first printed in 1930 and is still in print today! One of our favourites is the White Lady – gin, triple sec (orange liqueur) and lemon juice, shaken with sugar syrup and egg white."
If you want something classic that's not champagne, why not opt for Pimms? It will go down a storm with your guests and is classic but not predictable!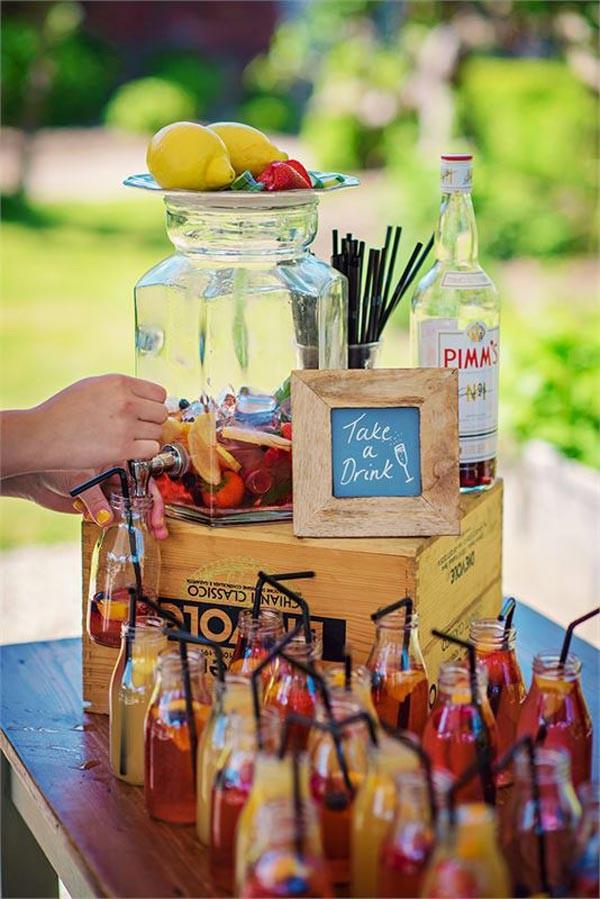 Image credit: The Secret Garden
If you love cocktails and can't wait for your wedding, why not read our list of cocktail games for hen parties?