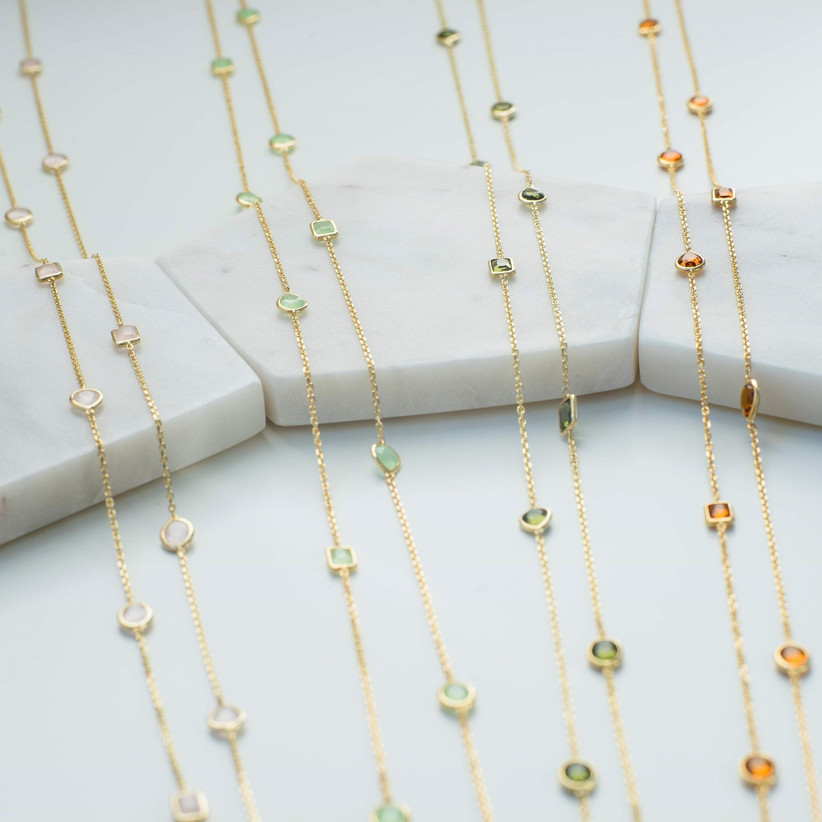 Couples usually celebrate their wedding anniversary with traditional gifts, like paper for your first and tin for your 10th.
There's also anniversary gemstones associated with each year and a special piece of jewellery can make a wonderful gift.
These wedding anniversary stones are less well-known that the traditional gifts so we've covered exactly what gemstone each year represents here.
You'll find our table of wedding anniversary stones at the top and then lots of anniversary gift ideas below.
READ MORE: The Most Thoughtful Anniversary Gifts for Couples
Wedding Anniversary Stones
| | |
| --- | --- |
| Anniversary Year | Gemstone or Metal |
| 1st | Mother of Pearl |
| 2nd | Garnet |
| 3rd | Moonstone |
| 4th | Blue Topaz |
| 5th | Rose Quartz |
| 6th | Amethyst |
| 7th | Onyx |
| 8th | Tourmaline |
| 9th | Lapis Lazuli |
| 10th | Crystal or Green Tourmaline |
| 11th | Turquoise |
| 12th | Jade |
| 13th | Citrine |
| 14th | Opal |
| 15th | Rhodolite |
| 16th | Peridot |
| 17th | Carnelian |
| 18th | Cat's Eye |
| 19th | Aquamarine |
| 20th | Platinum |
| 25th | Tsavorite or Silver |
| 30th | Pearl |
| 35th | Emerald |
| 40th | Ruby |
| 45th | Sapphire |
| 50th | Gold |
| 55th | Emerald |
| 60th | Diamond |
| 65th | Sapphire |
The Best Wedding Anniversary Stone Gifts
Rings are the most common gemstone gift to give. Don't limit yourself though; earrings, necklaces and bracelets are ideal gifts for women. Men might prefer a watch or cufflinks inlaid with the anniversary stone.
1st Anniversary – Mother of Pearl

£65, Selfridges
These distinctive mother of pearl earrings from Kendra Scott are glamorous and beautiful. Wrap in tissue paper and you've ticked off both traditional first wedding anniversary gifts.
READ MORE: The Best 1st Wedding Anniversary Gifts
2nd Anniversary – Garnet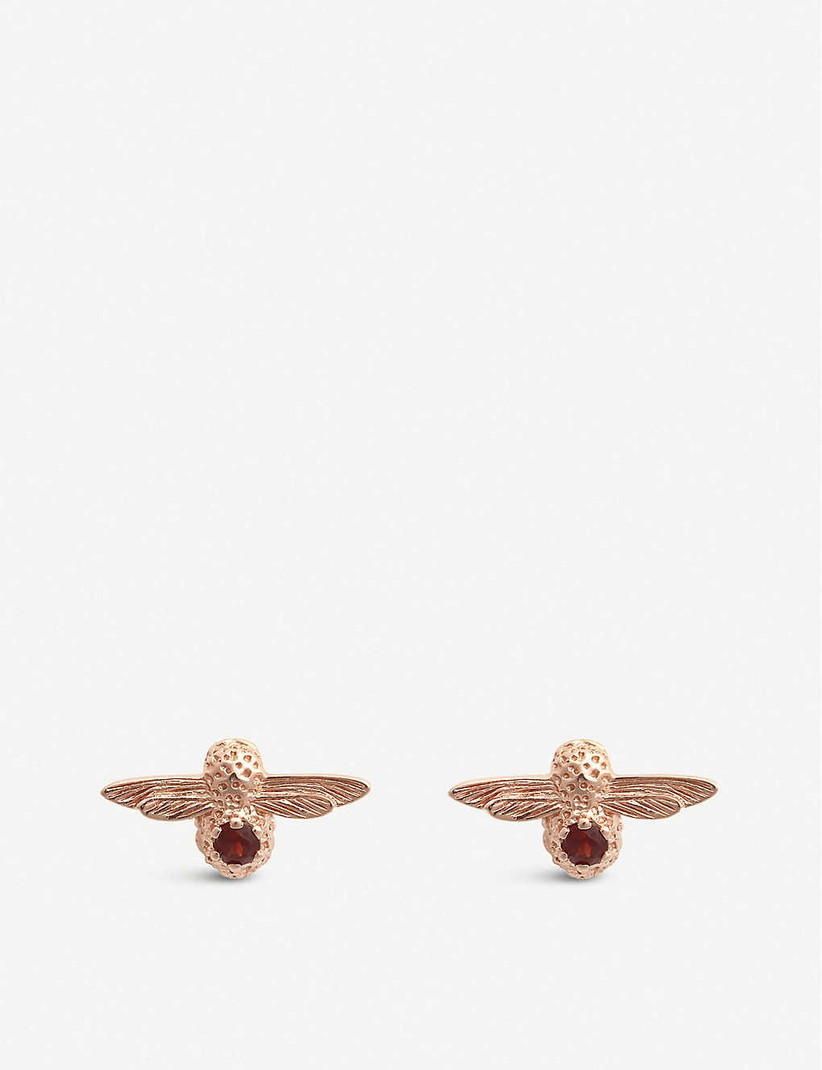 £45, Selfridges
Olivia Burton is famous for her bee-inspired jewellery. There's a lot of buzz around these rose-gold plated sterling silver earrings, studded with garnets.
READ MORE: The Best 2nd Wedding Anniversary Gifts
3rd Anniversary – Moonstone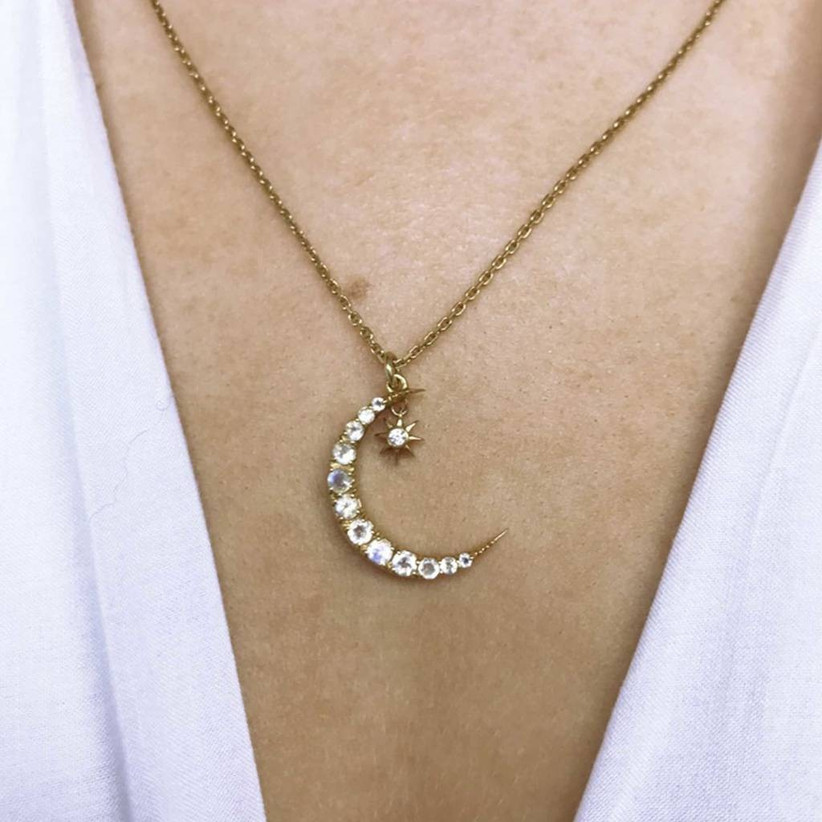 £90, Not On The High Street
Embrace the celestial theme with a moon and star pendant made from diamonds and moonstone. Moonstone is a feminine stone believed to bring calm, peace and balance, making it an ideal present.
READ MORE: The Best 3rd Wedding Anniversary Gifts
4th Anniversary – Blue Topaz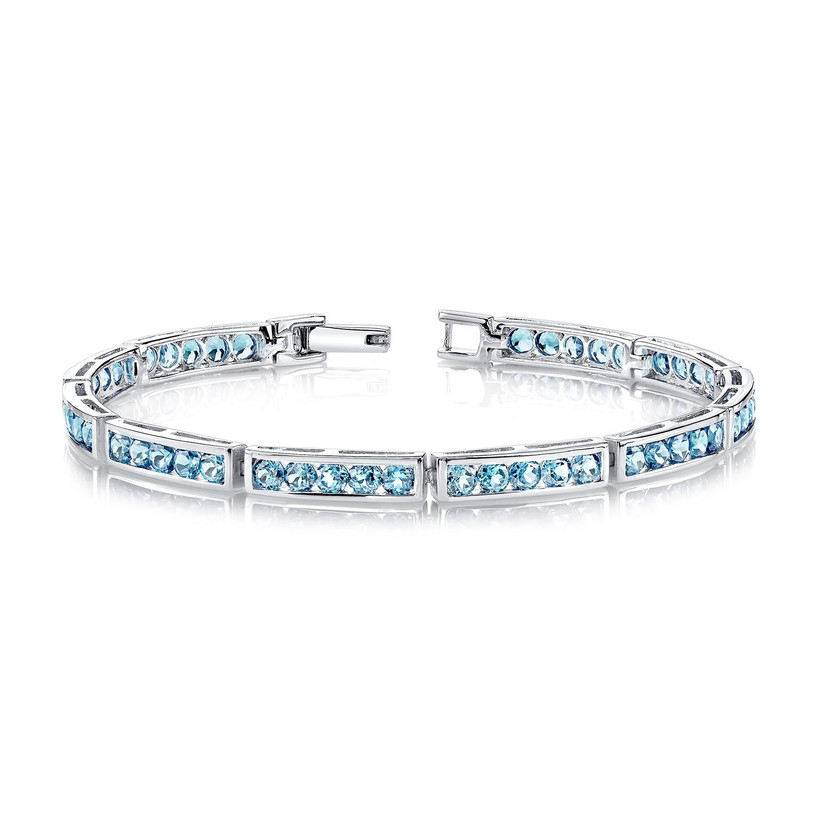 £335, Ruby & Oscar
Round cut blue topaz gems are set in this cute tennis bracelet which lets their colour and shine speak for themselves.
READ MORE: The Best 4th Wedding Anniversary Gifts
5th Anniversary – Rose Quartz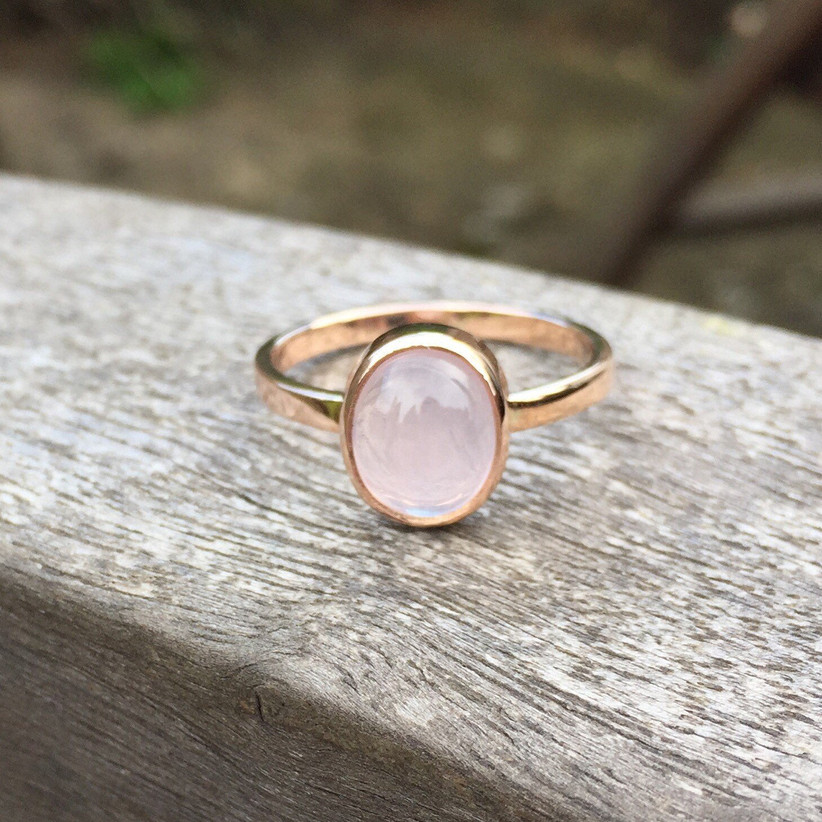 £150, Etsy
Simple but statement. This rose quartz ring is perfect for a 5th wedding anniversary. It's handmade to order meaning you can choose the colour of the gold or silver setting.
READ MORE: The Best 5th Wedding Anniversary Gifts
6th Anniversary – Amethyst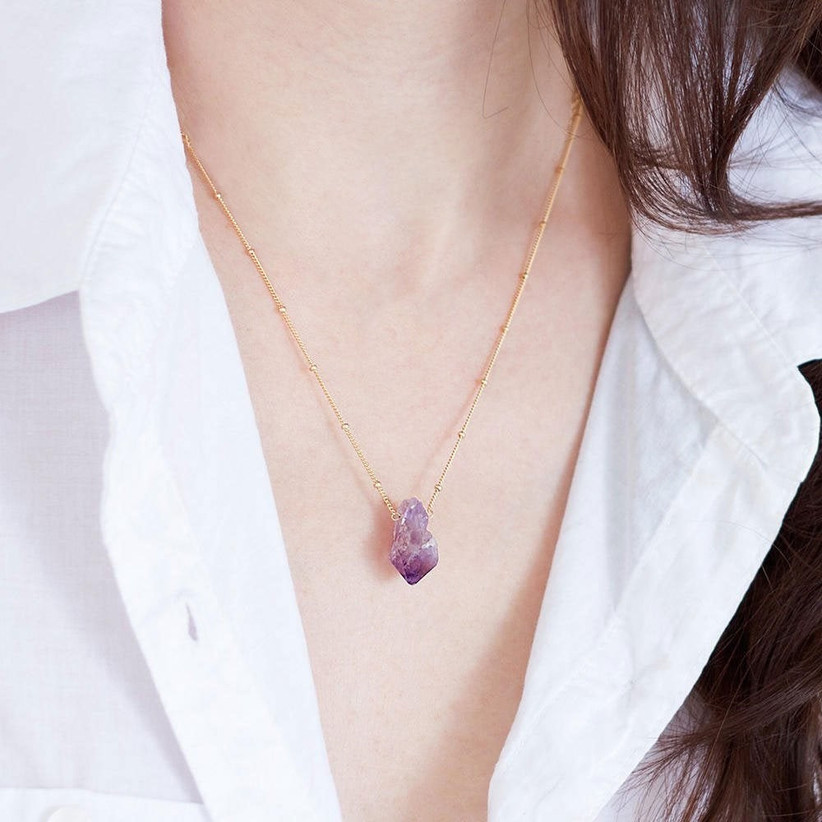 £30.67, Etsy
The deep purple tones of raw amethyst look beautiful against your skin as a necklace. Amethyst is considered a natural stress reliever with healing properties. This amethyst pendant is handmade so each stone will have its own unique look.
READ MORE: The Best 6th Wedding Anniversary Gifts
7th Anniversary – Onyx

£521.06, Etsy
Jet-black, shiny onyx lends itself beautifully to stacking rings and contemporary necklaces. This set of three solid gold stacking rings features a centre stone of black onyx with black or white diamonds – it's handmade and can be engraved too.
READ MORE: The Best 7th Wedding Anniversary Gifts
8th Anniversary – Tourmaline

£99.75, Not On The High Street
Tourmaline comes in a range of different colours depending on the minerals in the area it's been mined from, all the way from blue-black through green, red, pink and yellow. We adore this watermelon tourmaline necklace, which gets its name from the fusion of green into pink. It'll be a real talking point.
READ MORE: The Best 8th Wedding Anniversary Gifts
9th Anniversary – Lapis Lazuli

£45, Amazon
The chic Art Deco design of this necklace really suits the intense blue hue of lapis lazuli. It's a universal symbol of wisdom and truth – something you'll have developed together in your nine years of marriage.
READ MORE: The Best 9th Wedding Anniversary Gifts
10th Anniversary – Crystal or Green Tourmaline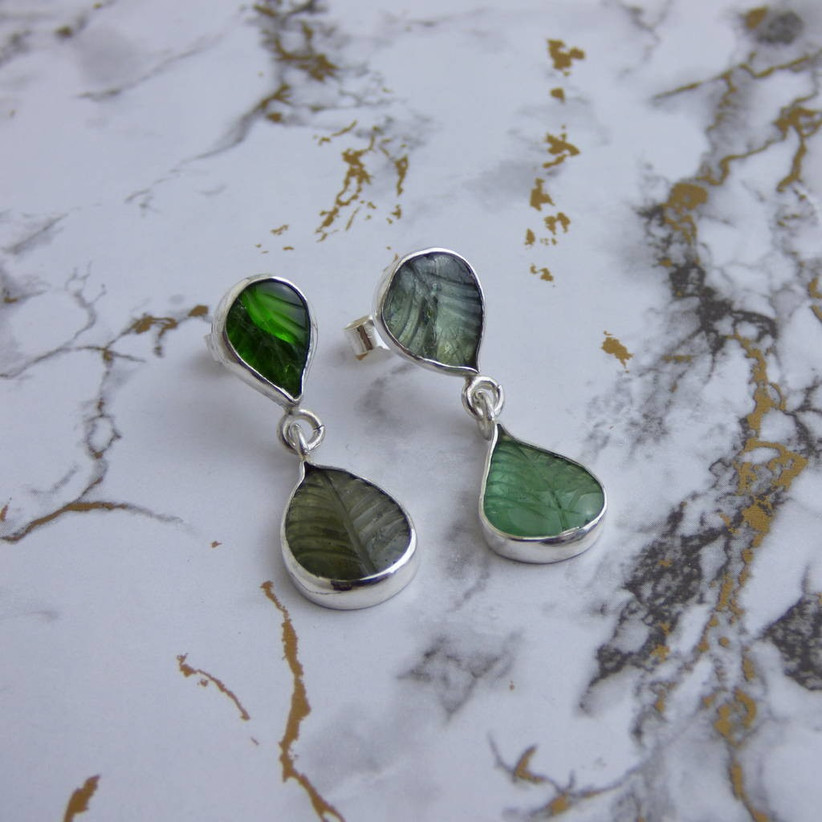 £240, Not On the High Street
The earthy tones of green tourmaline lend themselves to jewellery that reflect nature – likes these beautiful leaf drop earrings. Crystal jewellery is another excellent choice, but we prefer green tourmaline for its more interesting look.
READ MORE: The Best 10th Anniversary Wedding Gifts
11th Anniversary – Turquoise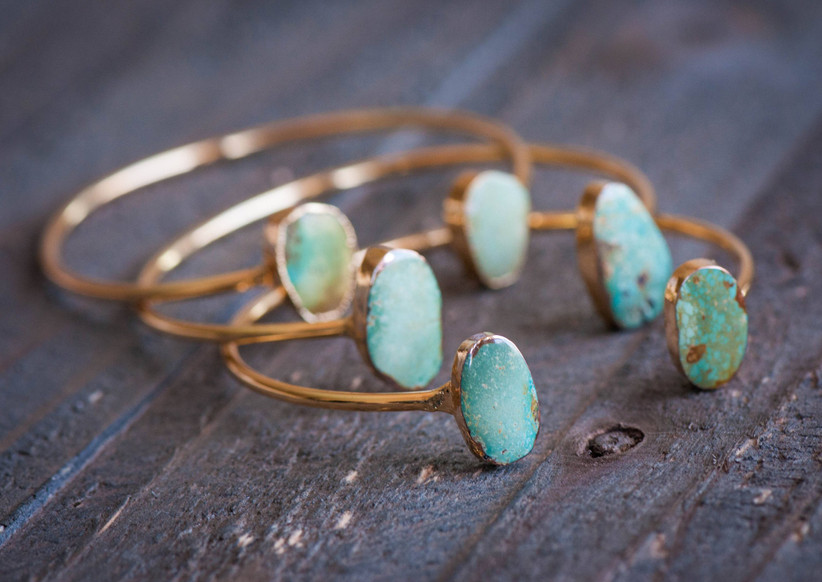 £24.74, Etsy
This dainty gold cuff features two pieces of natural turquoise at the ends. It's a great boho piece of jewellery and is fantastic value for something that looks straight off the summer catwalks. Turquoise is a symbol for friendship and is meant to bring protection and peace to the wearer.
12th Anniversary – Jade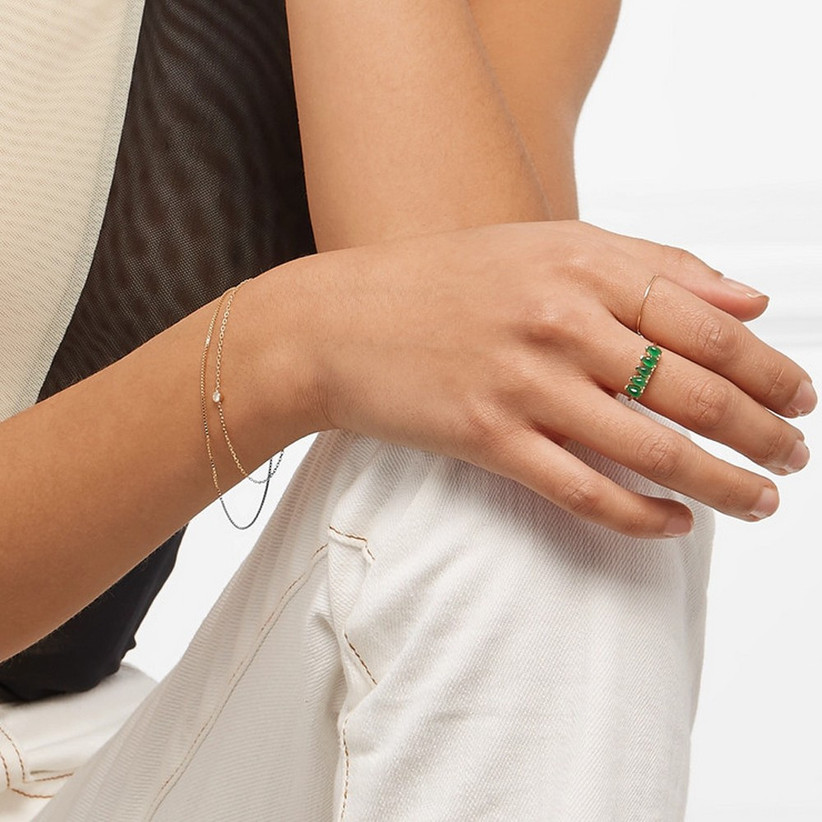 £265, Net-A-Porter
Jade is said to bring good fortune so slip this on the finger of your partner to let them know how lucky you feel to have them. This Loren Stewart ring is hand-cast from polished 14-karat gold and set with a row of teardrop-shaped jade stones.
READ MORE: Stacking Rings are the Bridal Trend You Need to Know
13th Anniversary – Citrine

£135, Etsy
You can see the golden-yellow citrine gems on the right here, set on a fine chain. This "healing quartz" stone ranges in colour from honey browns to pale yellow; being a strong colour, you might want to choose something more delicate like this as a gift.
14th Anniversary – Opal

£125, Not On The High Street
Iridescent opal flashes with a rainbow of colours every time it hits the light. This Ethiopian 'Welo' opal necklace sets the flawless stones among turquoise glass beads for a modern look. As well as being gorgeous, it doesn't hurt that opal is said to inspire to love, hope, luck and happiness.
READ MORE: 17 of the Best Opal Rings
15th Anniversary – Rhodolite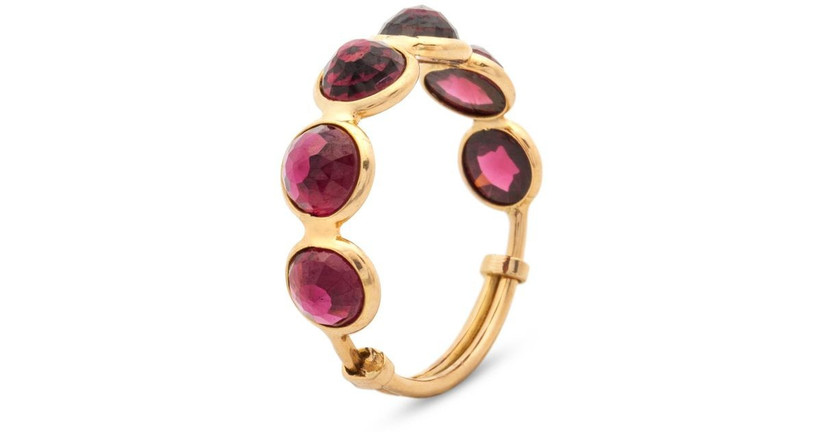 £428, Wolf & Badger
Rhodolite is a rose-pink crystal you may not have heard of before. It's a type of garnet that's believed to promote self-worth and spiritual growth. The fiery tones look incredible in every type of jewellery but for a real statement we love this feminine and contemporary rhodolite ring.
16th Anniversary – Peridot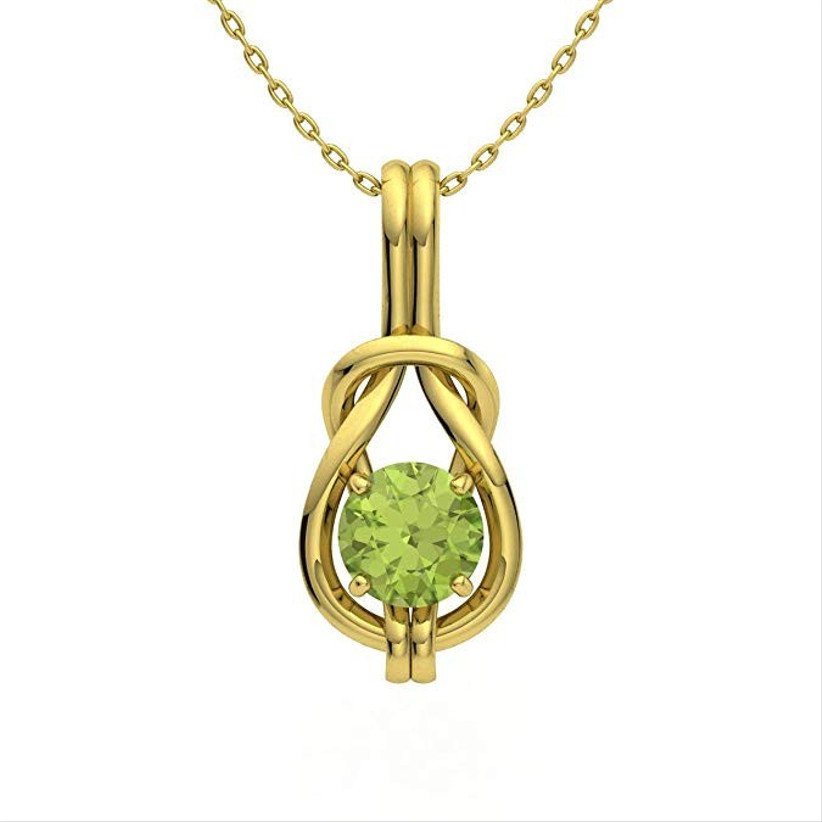 £298, Amazon
Peridot is a lime-green semi-precious gem, but that vivid colour makes it truly a Marmite choice. It's actually the most perfect summer shade and it's easy to incorporate with other gems if you find the green shade a little too strong. Peridot looks amazing against yellow gold like in this infinity knot necklace.
READ MORE: 16 Art Deco-Inspired Engagement Rings
17th Anniversary – Carnelian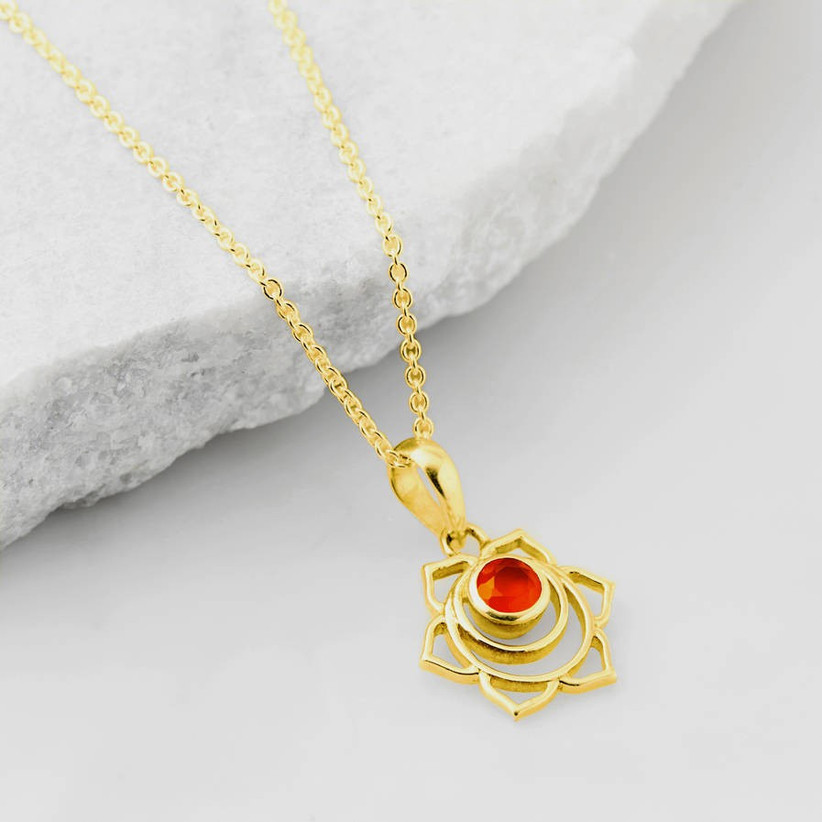 £65, Not On The High Street
Glassy, orange-red Carnelian has some interesting associations for 17 years of marriage: it's believed to increase pleasure, sexuality, joy and energy. Closely linked to the sacral chakra, wearing this chakra pendant can only boost those benefits…
18th Anniversary – Cat's Eye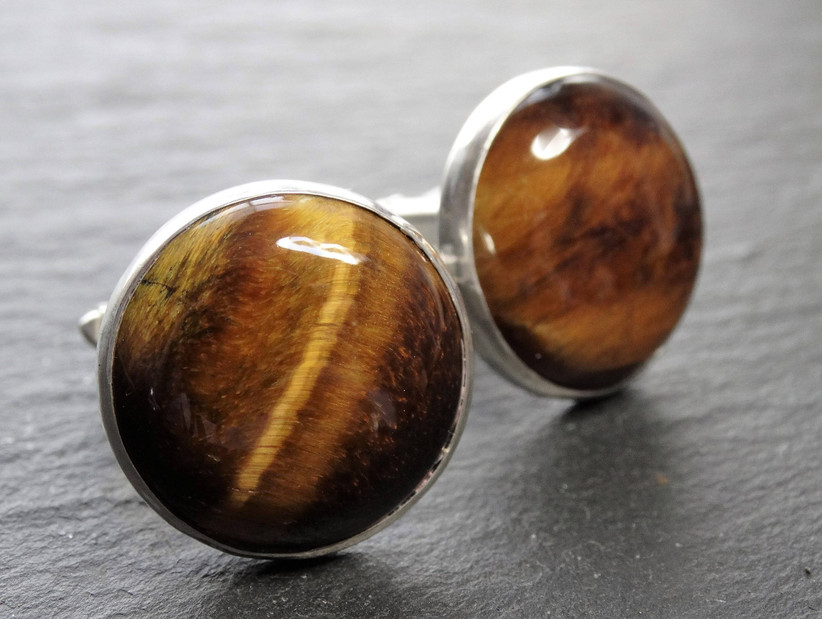 £118, Etsy
Cat's eye gems are named after the optical illusion of a band of reflected light down the centre of a cabochon-cut gemstone, giving it the unmistakable look of feline eyes. It looks fantastic set in a pair of vintage-style cufflinks for men.
READ MORE: Sweet Anniversary Poems to Include in Your Anniversary Card
19th Anniversary – Aquamarine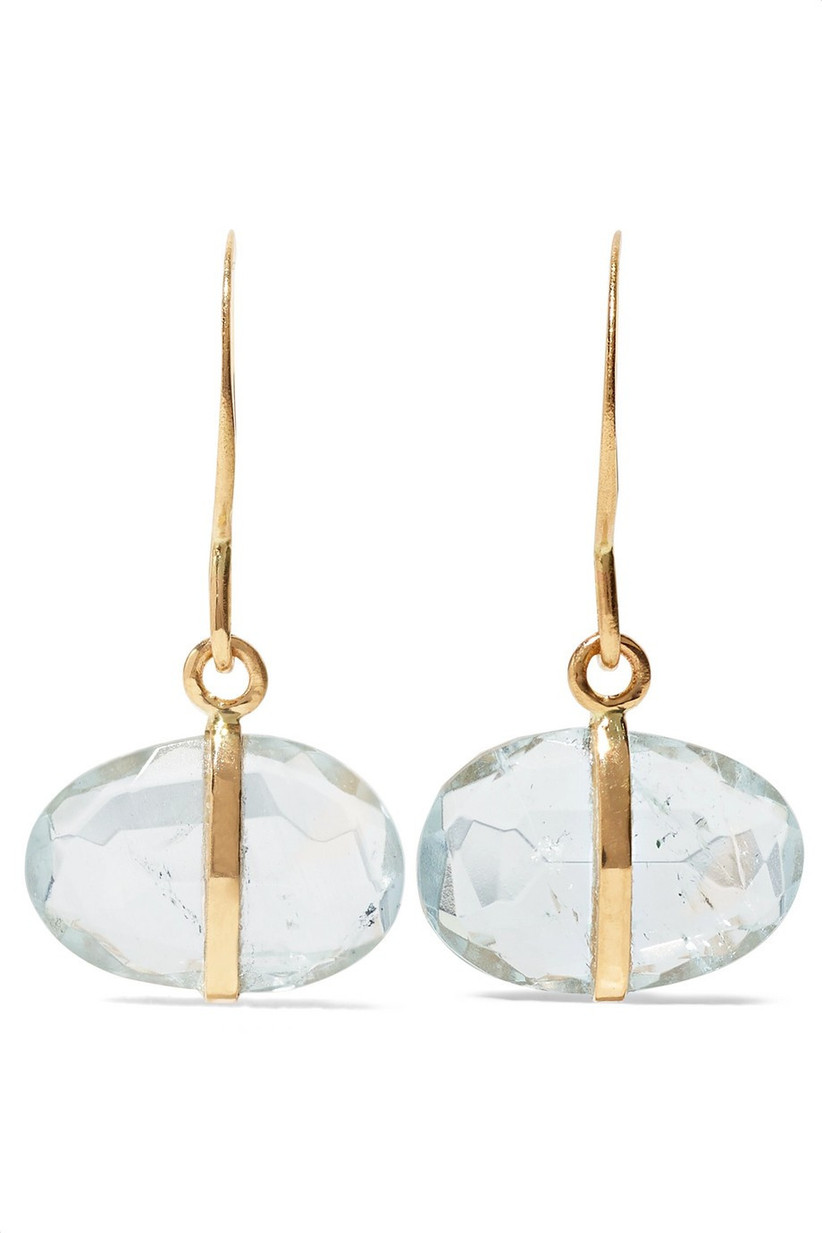 £340, Net-A-Porter
The cool, ocean blue of aquamarine gems looks amazing on earrings and rings. If you have the budget, the world is your oyster for exquisite aquamarine jewels. If you're looking for an heirloom that's more debit than credit card, these Melissa Joy Manning drop earrings are stunning.
20th Anniversary – Platinum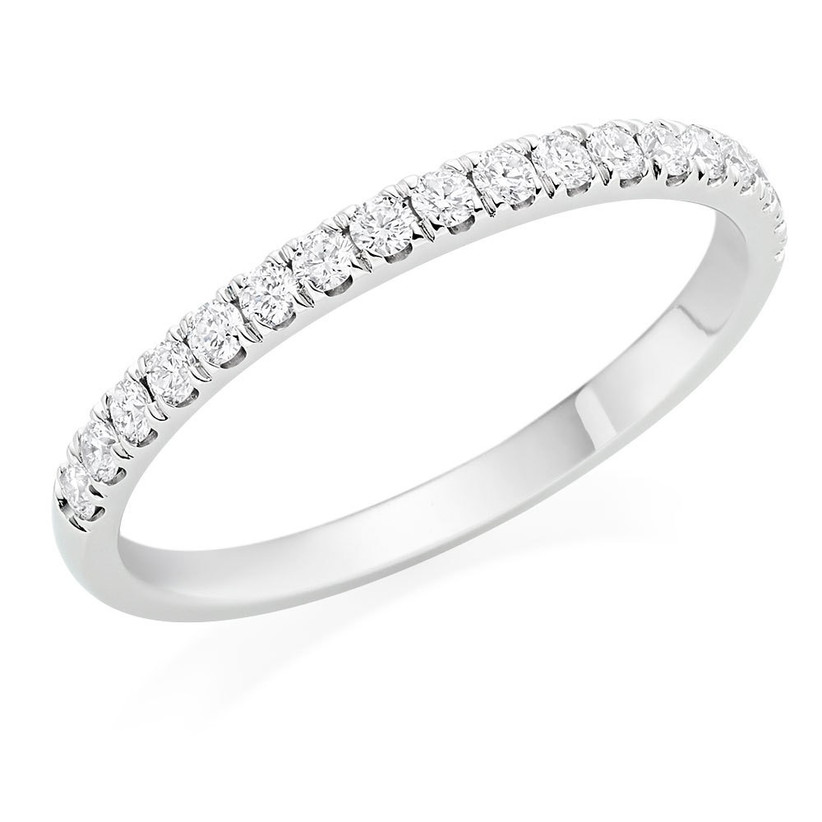 £2,200, Beaverbrooks
For your milestone 20th wedding anniversary, how about adding an eternity ring alongside your engagement and wedding ring? This platinum and diamond eternity ring is a dazzling gift.
READ MORE: The Best 20th Wedding Anniversary Gifts
25th Anniversary – Tsavorite or Silver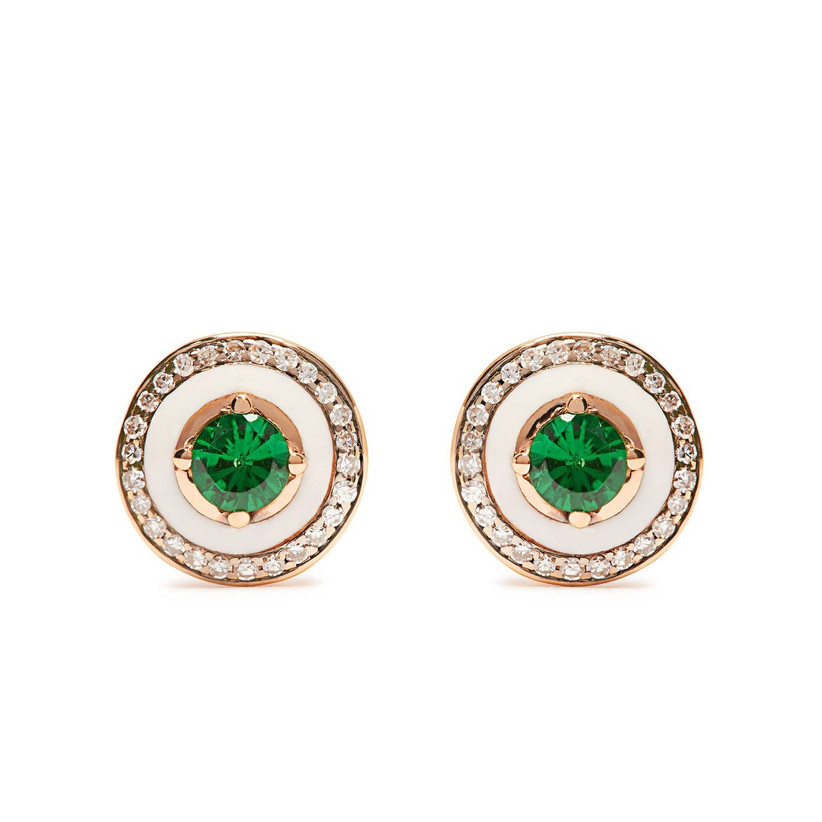 £1,960, Matches Fashion
Tsavorite got your stumped? It's a rare type of rich green garnet that closely resembles an emerald. Tsavorite is super chic and pairs beautifully with diamonds, just like in these earrings from Lebanese designer Selim Mouzannar.
READ MORE: The Best 25th Wedding Anniversary Gifts
30th Anniversary – Pearl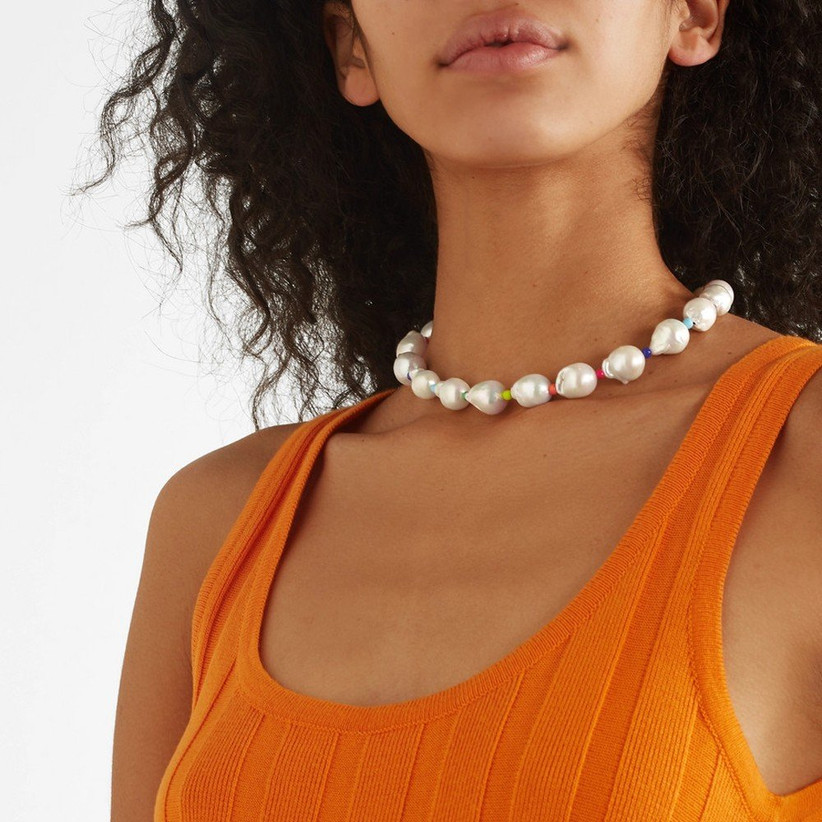 £307.85, Net-A-Porter
You can find gorgeous pearl necklaces, bracelets, earrings and rings in most jewellers. If you want something a little bit different, look for a choker or choose this playful Asti necklace. It's made by female artisans and strung together with baroque pearls and tiny rainbow beads – ideal for someone who loves bright colours.
READ MORE: The Best 30th Wedding Anniversary Gifts
35th Anniversary – Emerald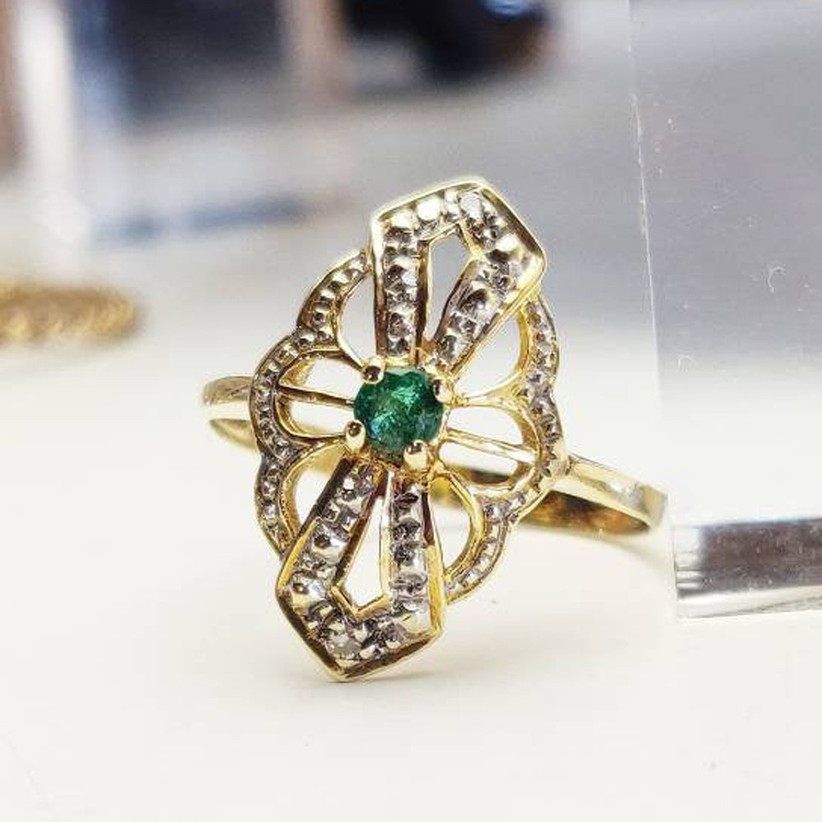 £300, Etsy
Emeralds work well with vintage and Art Deco style designs. A vintage cocktail ring like this emerald and diamond one is a beautiful rare find. Search vintage jewellers for similar items in your partner's style.
40th Anniversary – Ruby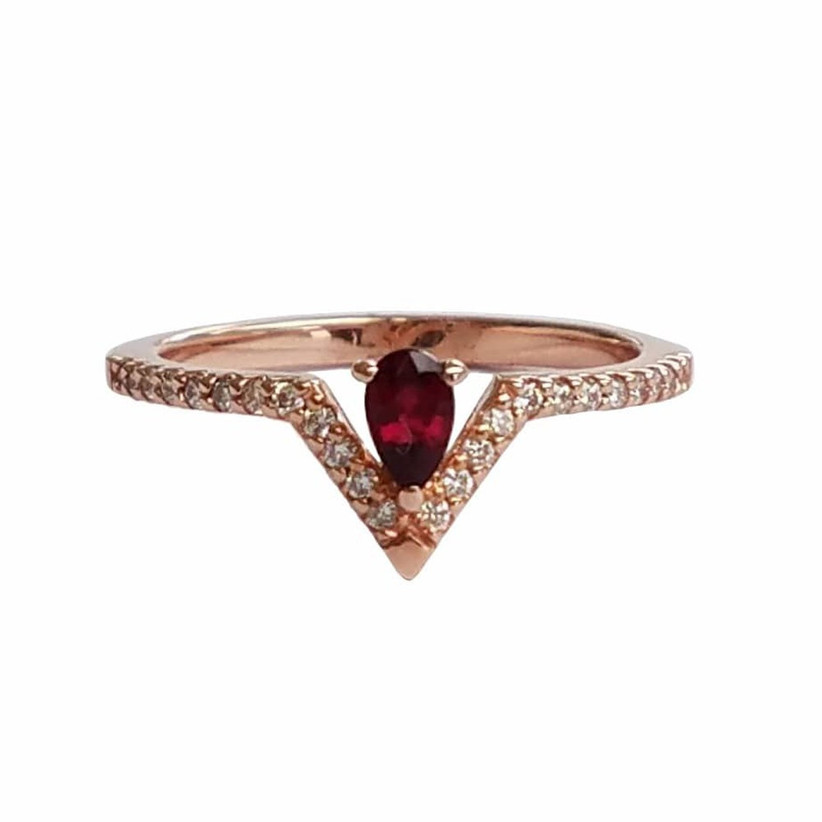 £679, Wolf & Badger
A pear-cut ruby is combined with diamonds in a dynamic geometric shape in this 18k rose gold Ri Noor ring. It's a modern take on a timeless combination, and speaks of the way you still find new ways to show your love even after 40 years of marriage.
READ MORE: The Best 40th Wedding Anniversary Gifts
45th Anniversary – Sapphire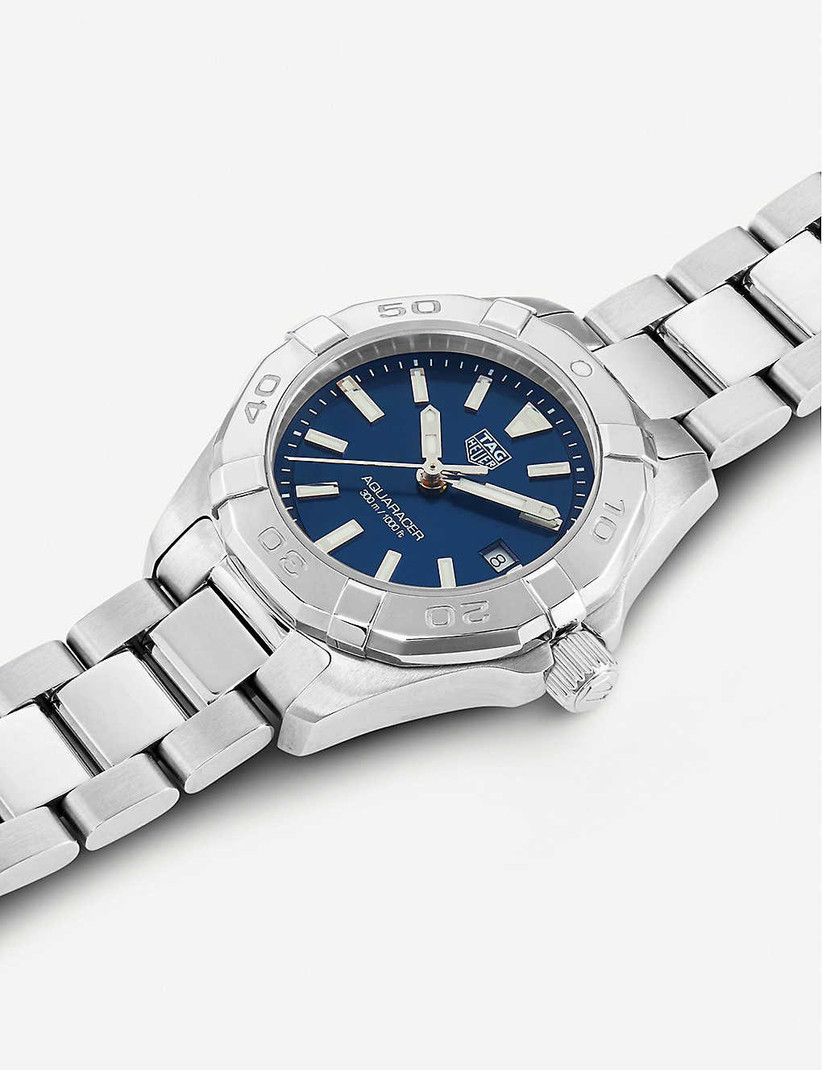 £1,100, Selfridges
Sapphires actually come in a range of colours but the most famous is blue. They're the anniversary stone for both your 45th and 65th anniversary so you could switch up the colours between the two. This Tag Heuer Aquaracer steel and sapphire-crystal watch will be an heirloom you can pass down through the family.
50th Anniversary – Gold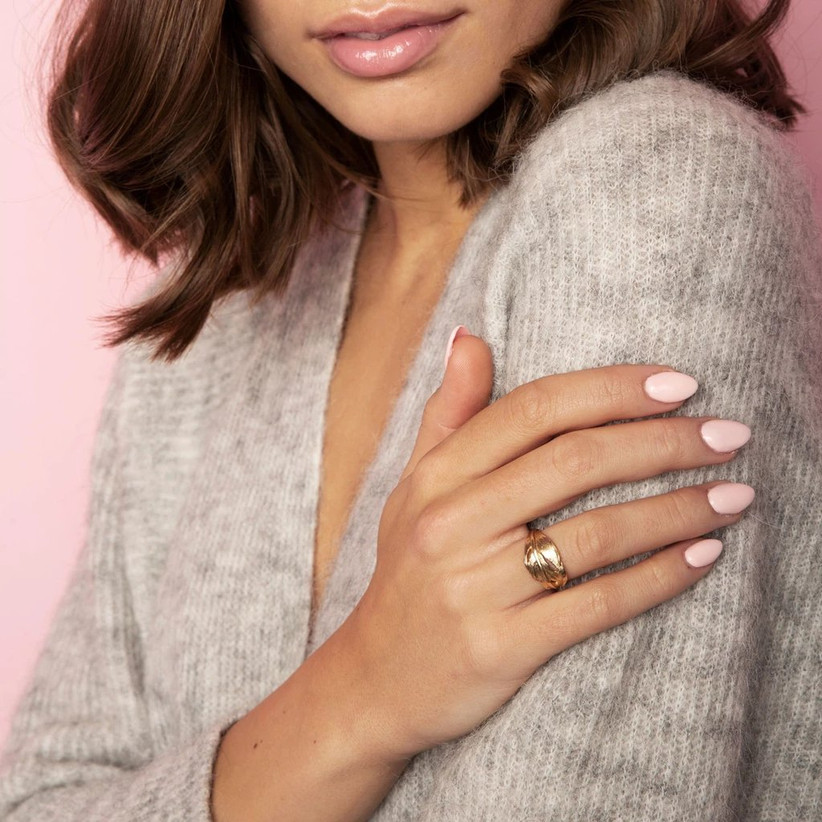 £414, Chupi
Dublin-based brand Chupi are famed for their delicate gold jewellery. We love their 'Hope Is A Thing With Feathers' ring, inspired by Emily Dickinson's poem. This 14k solid gold swan feather ring is meant to inspire hope for the future.
READ MORE: The Best 50th Wedding Anniversary Gifts
55th Anniversary – Emerald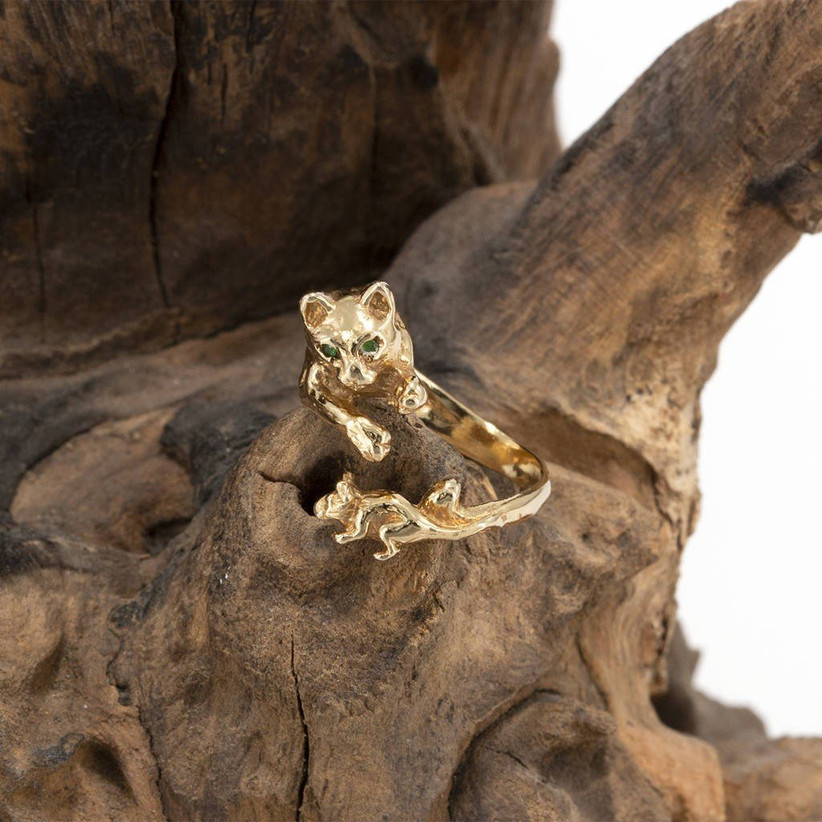 £379, Simon Kemp Jewellers
After 55 years together, you know your partner so well. Opt for a special design that speaks to something they love and is an unusual choice. How about this quirky cat and mouse ring with piercing emerald eyes? Any cat owner would love it.
60th Anniversary – Diamond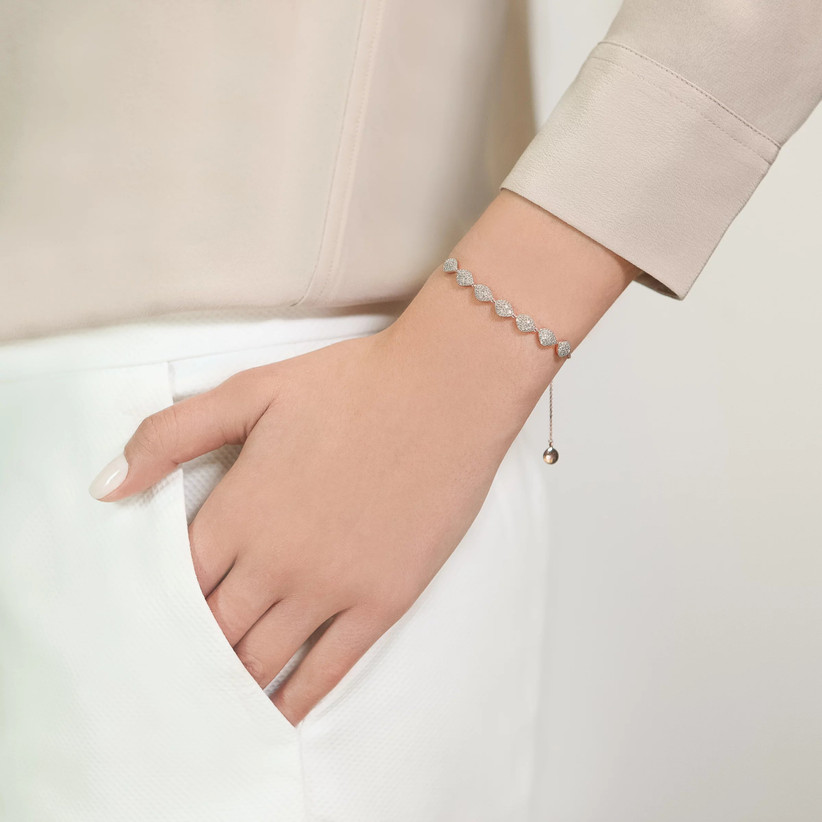 £995, Monica Vinader
They'll likely already have a diamond engagement ring and picked up some earrings along the way. Go for more unexpected diamond jewellery with this teardrop diamond bracelet, featuring 217 pavé set diamonds across seven links. It works beautifully for day or night.
READ MORE: The Best 60th Wedding Anniversary Gifts
65th Anniversary – Sapphire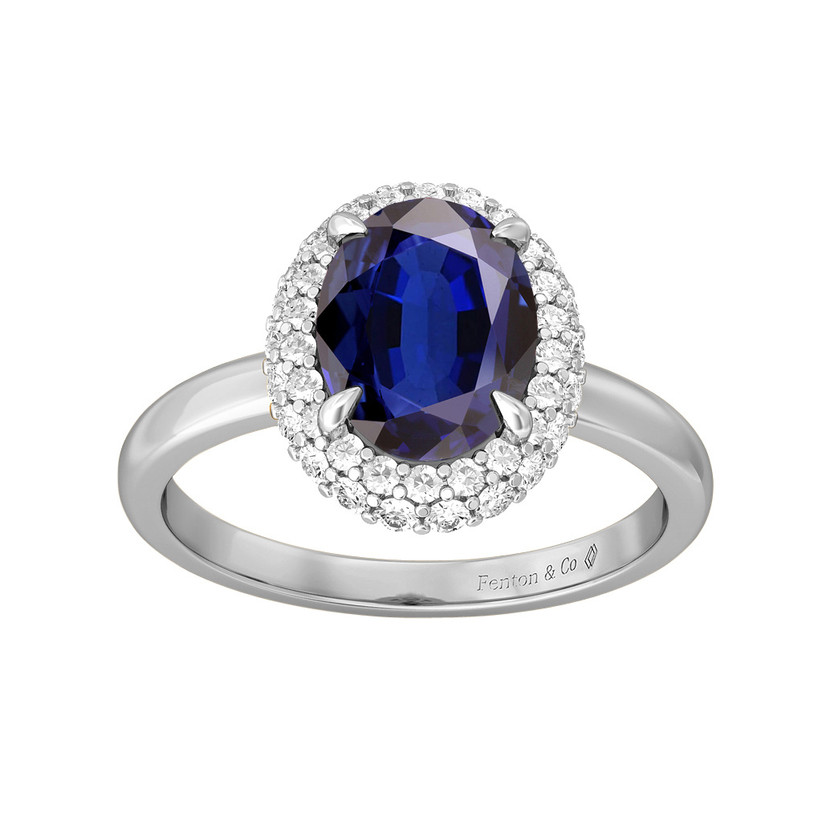 £2,750, Fenton & Co.
If you've made your 65th wedding anniversary, congratulations! This calls for a truly special gift that will be treasured in your family for generations to come. A timeless choice will be a sapphire ring and the most famous of these is the engagement ring that Princess Diana wore. It inspired many copy-cats, but we have our eye on this modern, elegant take.
Discover more of our anniversary gift ideas on our ultimate anniversary gift guide by year. We also have this fun list of anniversary gift ideas for your parents.