22 Common Wedding Planning Mistakes (And How to Avoid Them)
Mistakes happen - but what if you could avoid the big ones completely? Our guide helps you do just that! You're welcome...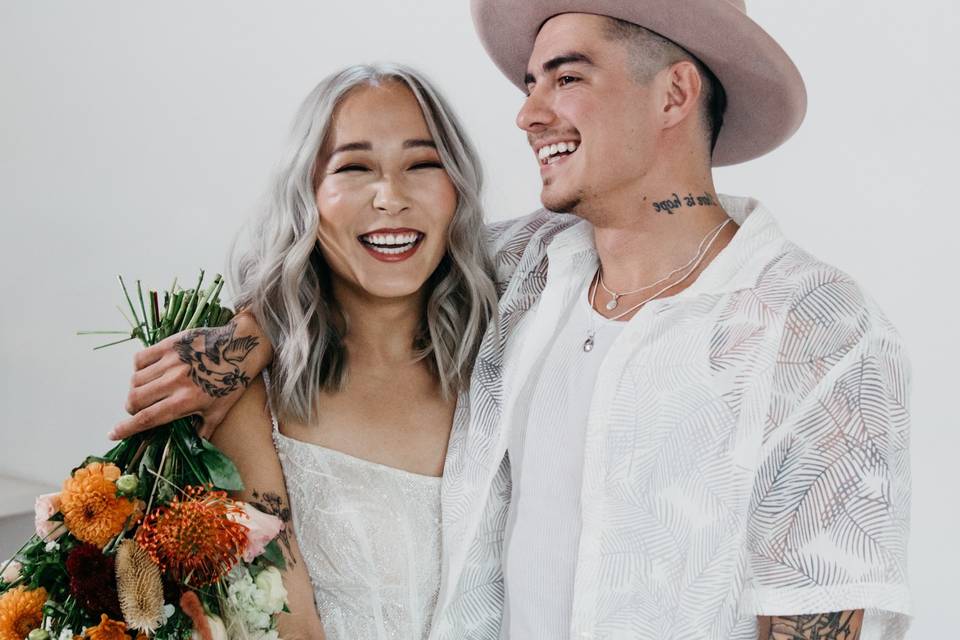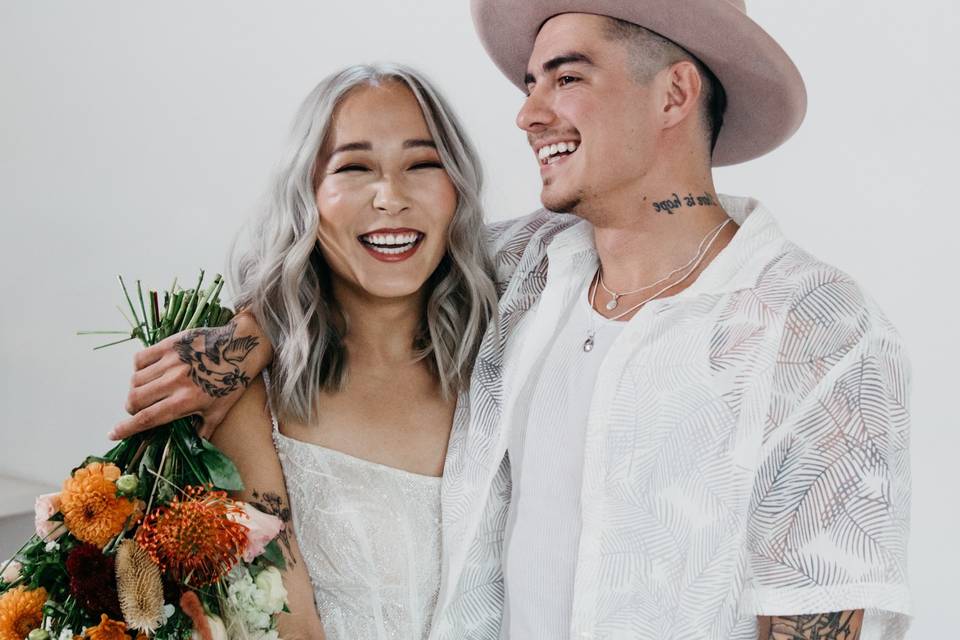 Psst, want to know a secret? No-one really knows what they're doing when they start planning a wedding. From fluffing up the engagement announcement and inviting too many people, to letting trends take over and rushing to book wedding suppliers - there are so many common wedding planning mistakes to be made.
Now for the good news: every single one is completely avoidable. Now, we're not saying you shouldn't make mistakes when planning your wedding - messing up here and there is all part of the fun right? In fact, we asked Hitched users* who had made a wedding planning mistake - 71% of couples admitted to making at least a few mistakes along the way.
But if you knew there were plenty of perfectly feasible ways to totally avoid some of the biggest wedding planning mistakes, wouldn't you want to know about them?
That's where we come in. We've listed some of the most common wedding planning mistakes that so many couples find themselves making, along with simple solutions to avoid them altogether.
22 Completely Avoidable (But Common!) Wedding Planning Mistakes
From trying to please everyone and losing control of your guestlist, to missed photo opportunities and taking things out on your partner, these wedding planning mistakes are common, and the solutions are simple and easy to implement.
1. Announcing Your Engagement Too Early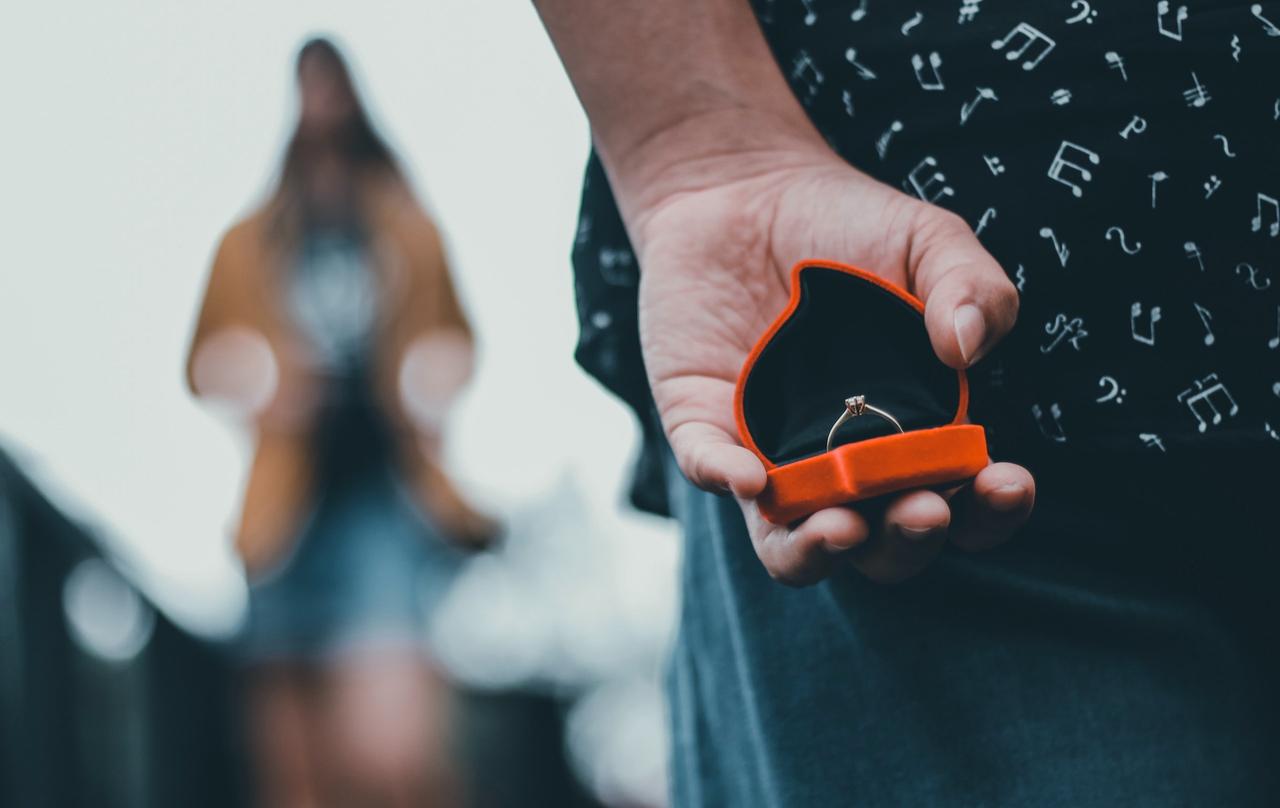 Whilst announcing your engagement is such an exciting part of the whole process, couples often feel overwhelmed at the sudden influx of not only congratulatory messages, but questions and opinions about the wedding.
You just got engaged, you don't have all the answers yet and announcing your engagement before you've had time to let it sink in can cause stress at a time when all you should be feeling is utter happiness.
The Solution: Put the phone down! As tempting as it is to announce your engagement as soon as the ring is on your finger, it's important to give yourself time to enjoy your engagement first.
Spend a few hours (or as long as you can) basking in your happiness together and then tell close family and friends. When you are ready, you can then prepare that social media engagement caption and reveal the big news to the world.
2. Not Planning a Budget
Money may not be your favourite topic in the world, but unless you have a bottomless pit of cash to spend on your wedding, you absolutely have to plan a budget. There is nothing worse than going in blind when it comes to spending money on your wedding, and without a budget, you're almost guaranteed to spend beyond your means.
Putting a monetary limit on your wedding may not feel super exciting at the time, but doing so can actually alleviate a lot of stress around wedding planning. It also helps when making decisions about bookings - once you know what you can afford, saying yes and no to vendors becomes much easier.
The Solution: We have an entire article on how to plan a wedding budget, as well as one outlining how to save for a wedding, but step one is always to sit down with your partner and discuss how you are going to finance your wedding. Once you know your overall budget, you can use the Hitched budget planner to help break down the cost for each part of your wedding.
3. Rushing to Book Vendors
Rushing to book vendors out of excitement or because you are panicking about wedding planning is such a common wedding supplier mistake that so many couples make - so if you've found yourself doing this you are certainly not alone.
Rushing in could leave you regretful when you find someone else you really want to supply services at your wedding.
The Solution: Before booking any wedding venue or supplier, ensure they aren't the only one you have considered. Even if you absolutely love what they offer, having one or two other options to compare them to is always a good idea.
READ MORE: Browse Wedding Venues Here
4. Choosing Vendors Solely on Price
When it comes to choosing your wedding suppliers or wedding venue, making a decision on price alone can be a big mistake. Whilst we understand that price is of course important, it should never be the only deciding factor.
The Solution: As we mentioned before, look at a few suppliers or venues within your price range before picking just one. If there is one you really like but is a little bit more expensive, consider cutting costs in another area.
Cheaper doesn't equate to better and if you truly have your heart set on a particular wedding singer or other vendor, it may be worth paying a little more.
5. Getting Wrapped Up in Social Media
Once you've got a theme or you've ordered your flowers with the florist, stop looking at more ideas on Pinterest wedding boards, Facebook and Instagram. You'll start to second-guess all your choices and that's not what you need.
With so much inspiration around, it can be difficult to stay on track and not get swept away with what you could have.
The Solution: Once something is booked, cross it off your list and give your scrolling finger a rest. You chose your vendors and wedding style for a reason, it's like shopping for a house. Once you've got somewhere, looking at other options is only going to make you wonder if the grass is greener (trust us, it's not! You've got what you've got because you love it!).
6. Obsessing Over Trends
Whilst wedding trends are super important and can be a great source of inspiration for your own wedding, as like in any industry, trends come and go and some couples feel regret in being so fixated on particular trends that were really big at the time of their wedding, but aren't now.
We're not saying you're going to love everything about your wedding 10 years down the line, but no one should have serious regret over trend-based decisions.
The Solution: Find a compromise between things you know you would have always wanted such as your colour scheme or wedding venue style, and trends that are more of a 'now' thing as opposed to a 'forever' thing.
There's nothing wrong with including trendy accents at your wedding, but if you make everything about the latest trend, you may be disappointed in years to come.
7. Oversharing With Family and Friends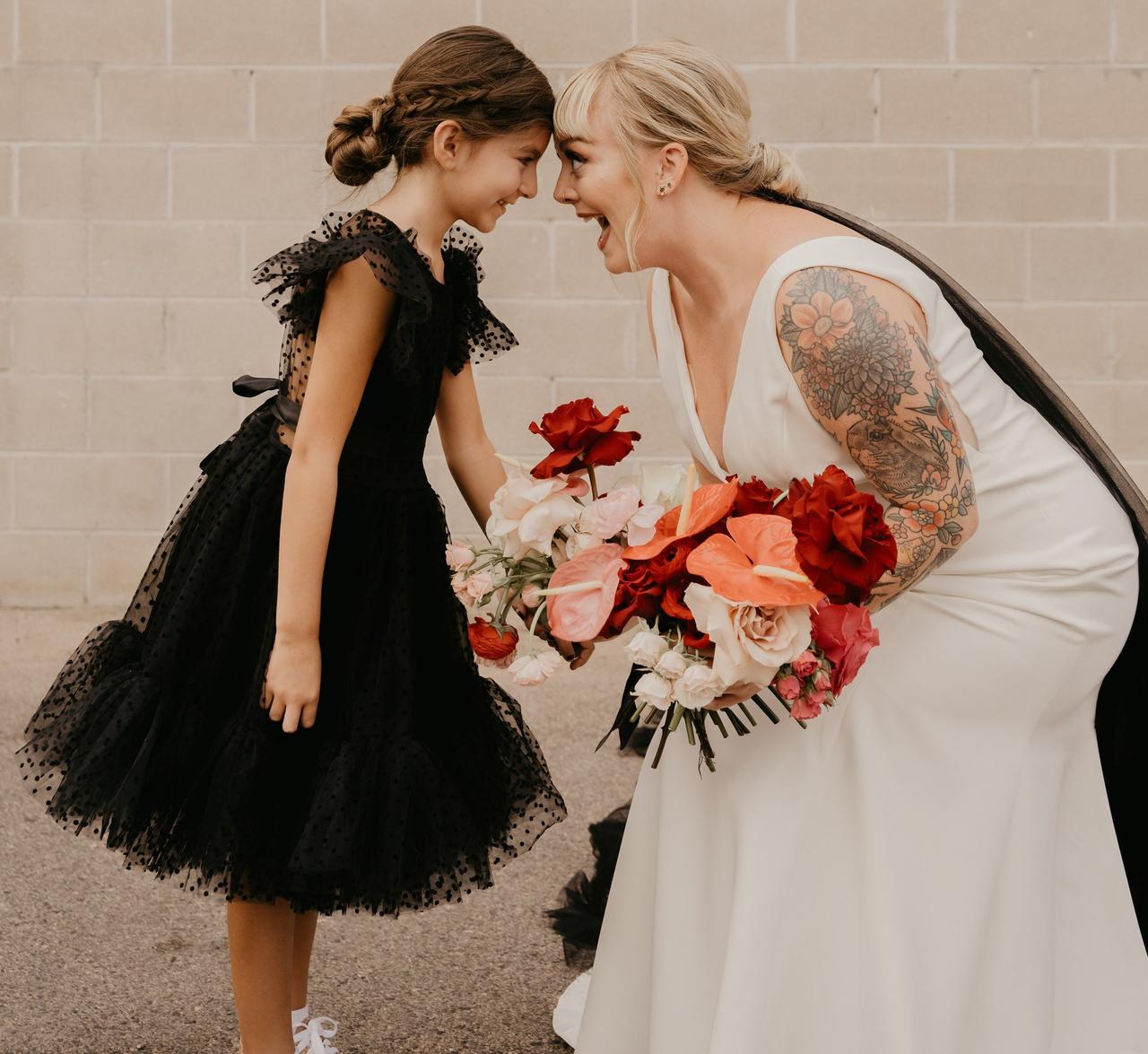 There are a few problems with oversharing about your wedding with friends and family. The first is that every detail you share with your guests, is one less surprise for them on the day. By spilling the beans on everything, you ruin the big reveal when the wedding day comes around.
What's more, the more you share, the more opinions you are inviting, and no one needs any more opinions on their wedding than they already have.
The Solution: Only share details of your wedding if you are genuinely looking for advice or want to sense-check something. Keep things on a need-to-know basis to ensure plenty of surprises and minimal interference.
8. Not Thinking Timings Through
Naturally, you'll never want your wedding day to end, but it's not always the same for your guests. One thing that really annoys wedding guests is waiting around for things to happen at a wedding, and that's the last thing you want people to be feeling whilst at your wedding.
The Solution: Timing is everything when planning a wedding and getting your on-the-day timings right is key to a seamless and super enjoyable day. Once you have everything booked, walk yourself through your wedding day as if you were a guest.
Are there long waits between different parts of the day? Is two hours of speeches too long? Is there enough entertainment whilst you have your pictures taken? Doing this, and speaking to your wedding coordinator will ensure your timings are well thought through. Here are some wedding day timeline examples for you to take inspiration from.
9. Missed Photo Opportunities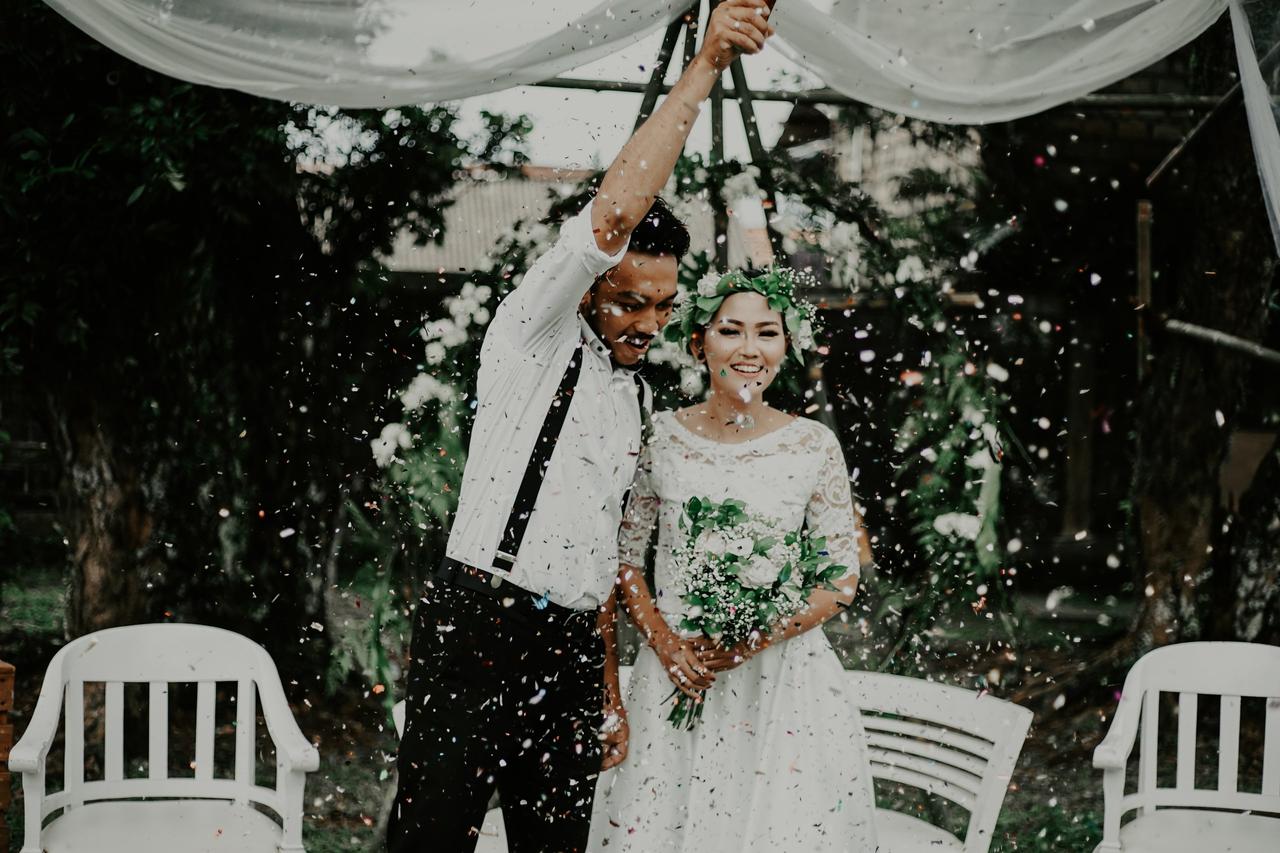 We can't tell you how many times we have heard couples express upset because they didn't get pictures with certain people at their wedding, or didn't capture particular moments.
Missed photo opportunities is a common wedding planning mistake which may only come to light months later when you're flicking through your wedding photo album and realise your favourite cousin or your childhood best friend wasn't in any of the pictures.
The Solution: Ensure your wedding photographer has a list of everyone of the utmost importance who needs to be photographed on your wedding day. As well as this, it's important to discuss with your photographer who is going to be a part of your formal wedding pictures.
Your wedding photographer will have done this many times before, so if you are unsure or nervous that you've missed anything or anyone, ask them.
READ MORE: Wedding Photo Ideas You'll Want on Your Big Day
10. Scrimping on the Wrong Things
This may come as a surprise, but it is common for couples to regret not spending enough on certain aspects of their wedding. As with any wedding day, there will usually be sacrifices and cuts that have to be made, but how do you know you are scrimping on the right things?
The Solution: Decide what yours and your partner's priorities are for the wedding. If the photographs and wedding video are super important to you, cutting costs on your wedding photography and videography is not the thing to do.
Other areas we'd always advise not scrimping on are wedding catering and entertainment. Guest enjoyment is huge for so many couples and anyone that's attended a wedding will know that being bored or hungry are two of the worst feelings at a wedding.
11. Not Trusting Your Vendors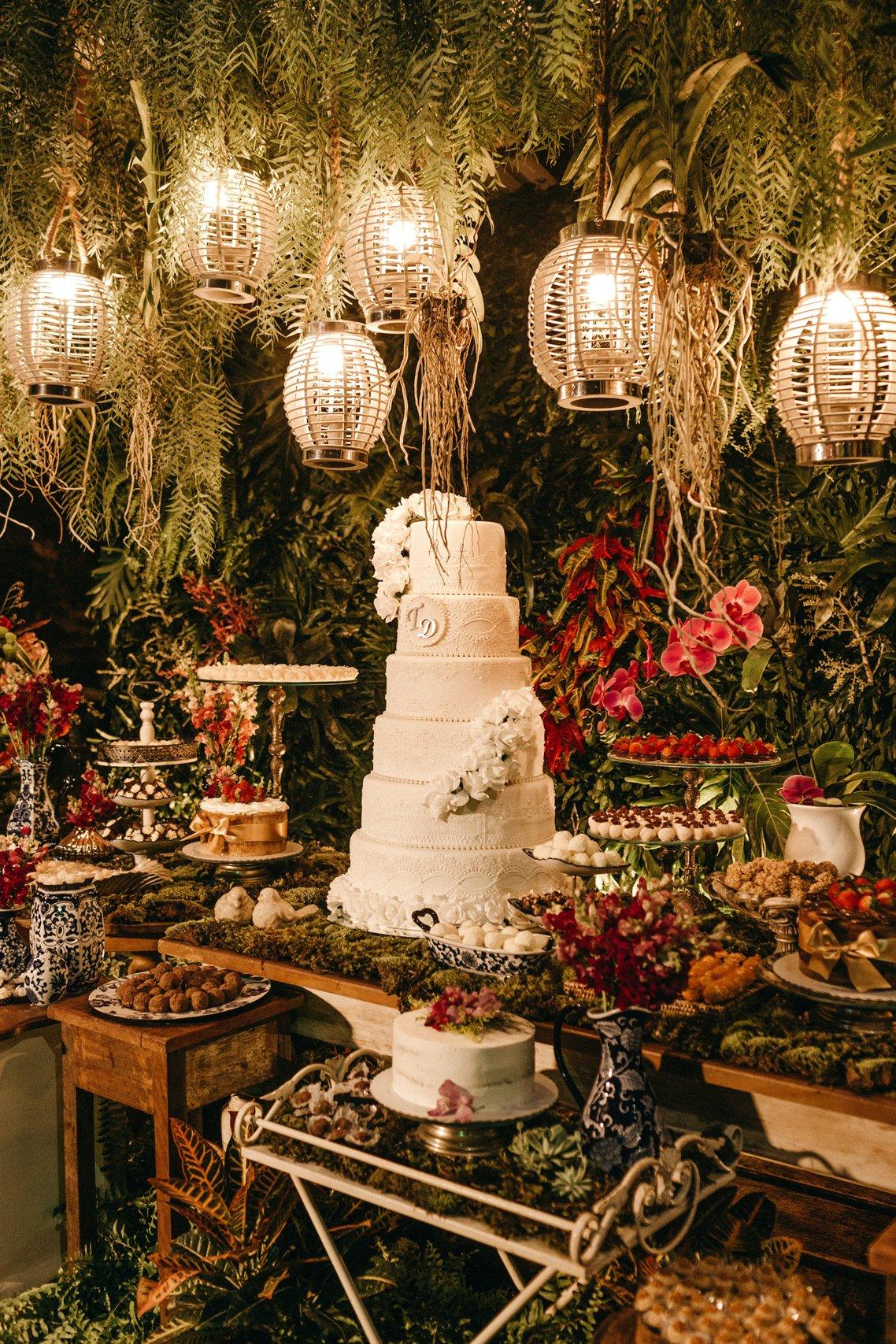 No matter how much you love to be in control of things (we know the feeling!) it really is important that you trust your wedding vendors. As hard as it can be to let go, you have to put your faith in the professionals - they do this for a living and know exactly what they need to do to make your wedding perfect for you.
The Solution: If you are anxious about anything, have pressing concerns or want a lot of transparency with your vendors, gather all of your questions and queries together and arrange a meeting with them. They won't want you calling and texting every two minutes, nor is that a good use of your wedding planning time.
Never be afraid to ask questions, but lecturing a caterer on how to present your lamb shank or your photographer on every shot you need them to get could be frustrating for them. The basic rules are: be clear and honest about what you want, trust them and give them creative license, be constructive if you need them to change something.
12. Choosing the Wrong People for Roles
When asked about the mistakes they'd made on their wedding day, many couples had regrets over choosing members of their wedding party too early on in the process.
Deciding who is going to be your bridesmaids, groomsmen, maid of honour and best man are all important decisions and you want to make the right one so you don't find yourself in a position where you're trying to fire a bridesmaid.
Others also said that they didn't realise the cost of having so many bridesmaids and groomsmen, and wish they'd had less to cut down on costs.
The Solution: The real solution to this is to not rush the decision. Enjoy being engaged for a few months and even begin some of your other wedding planning tasks. This will give you some time to see how people are with you when it comes to wedding planning.
Which friends take an interest and are helpful, and which ones aren't really bothered. It also gives you time to decide on your budget and figure out what size wedding party you can actually afford.
13. Not Avoiding Wedding Dress Mistakes
When it comes to wedding dress shopping, there are a few things that not many people know about the process and this can often lead to avoidable mistakes being made.
The Solution: We have a whole host of wedding dress shopping tips - which includes mistakes to avoid - but the key things to remember are to give yourself plenty of time to get your wedding dress ordered. Some shops require up to six months to have a dress delivered.
The second is to ensure you leave money in the budget for wedding dress alterations. The more detailed the dress, the more expensive your alterations may be. If you're unsure of anything at all, be sure to speak to your wedding dress boutique.
14. Worrying About Other People's Opinions
Everyone has an opinion – and boy, will they tell you it! It's super easy to let other people's opinions affect every decision you make, but making decisions about your wedding based on what other people think will please everyone else except you.
The Solution: You will never be able to please everyone, so stay focussed on making you and your partner happy by planning the day you guys want. The trick is to be kind but fair: say you appreciate their advice or opinion, but you prefer this and, as it's your day, you hope they understand. A little "thanks but no thanks" goes a long way.
15. Including Traditions You Don't Want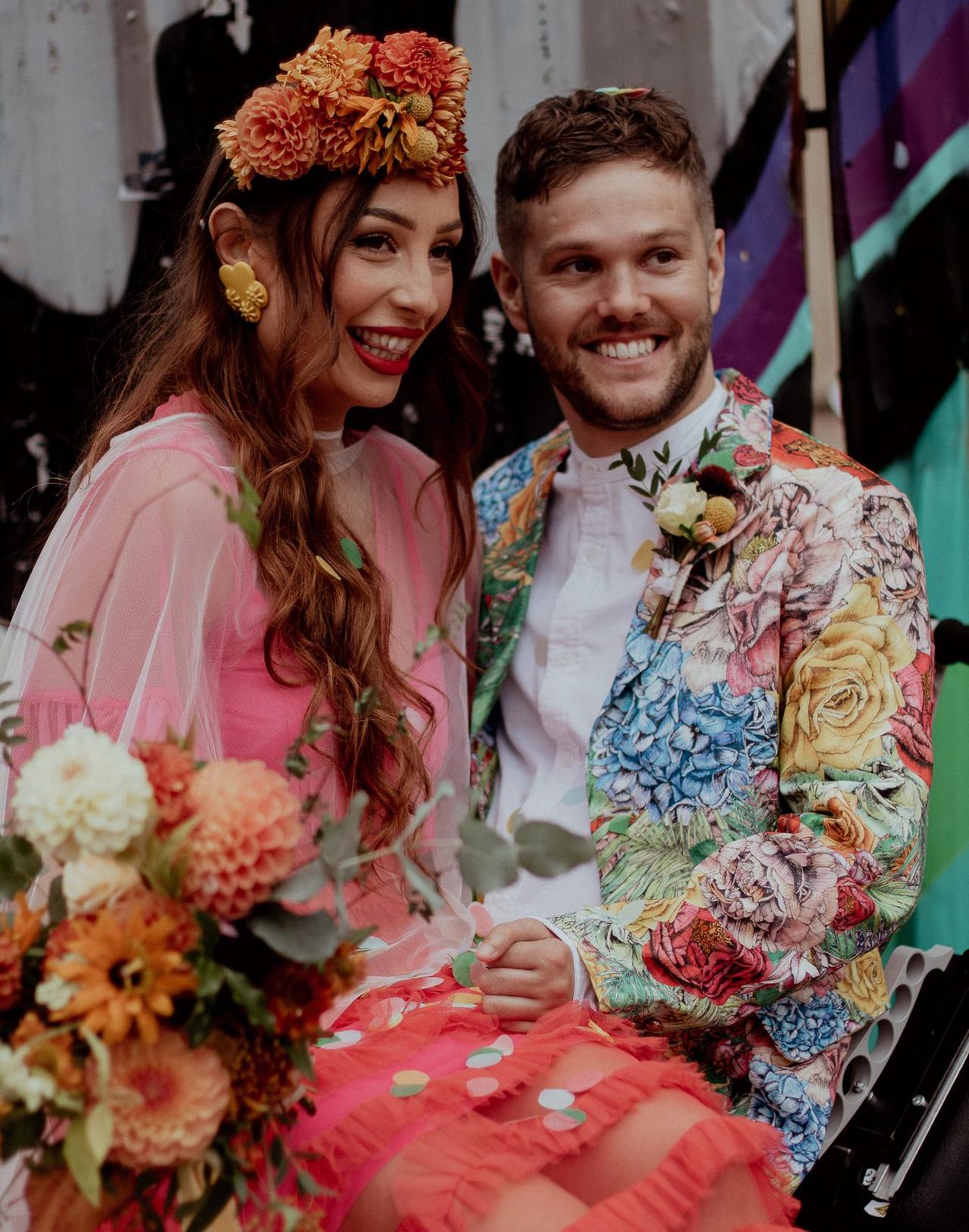 Wedding traditions are lovely for so many reasons - and some people will include as many as they possibly can at their wedding, but if you realise that the only reason you are including a tradition is because you feel like you have to, you're doing so for all the wrong reasons.
We're strong believers that weddings are not a one-size-fits-all, and that goes for wedding traditions too. Wearing white, tossing a bouquet, being walked down the aisle and having certain wedding party members are all things you should only do if you actually want to.
The Solution: Unless a tradition is important to you and your partner, ditch it. This is your day and you should do it the way you and your partner want to. Keep the traditions you like, and bench the ones you don't. Read more on all the wedding traditions you can totally skip.
16. Trying to Do Everything Yourself
Trying to be the super couple who never asks for help won't earn you any medals, nor will it make your life any easier. If you know someone who is a wedding cake supplier, DJ or wedding band, florist or someone who owns a fancy car you could use as wedding transport, reach out!
The Solution: Get used to asking for help - there's absolutely no shame in it and the worst thing that could happen is that somebody says no. We wouldn't advise calling in favours for every aspect of your wedding, but a friend lending a hand here and there can really help take the pressure off you and your partner.
It's also worth using people's connections too. Friends of friends may know people in the industry or wedding professionals who could at least advise you on how much things should cost. You know how the saying goes, if you don't ask, you don't get.
17. Letting Others Dictate Your Guest List
There's nothing worse than standing there on the day of your wedding, looking out at your guests and regretting who you invited. Whilst we know family can be hard to say no to, you'll save yourself a lot of money if you learn how to set boundaries when it comes to people dictating your wedding guest list.
The Solution: Make a list of all the people you and your partner absolutely couldn't imagine your wedding without. You then decide if anyone is allowed a plus one - and you can be as strict as you like on this - and finally, you make a decision on how wide you cast your net on guests' families.
We have some advice on how to make a wedding guest list, as well as some handy tips on how to cut your wedding guest list.
18. Forgetting Your 'Wet Weather' Plan
It's Britain, people! You're just tempting fate by not having an alternative plan if it rains. Planning an outdoor wedding in summer will induce far less weather stress if you have an indoor plan for if it rains.
The Solution: If you're marrying in an outdoor wedding venue, speak to the coordinator to see if there's another room that they could quickly dress and put chairs in if the weather turns.
If you're having a fully outdoor wedding, it's in your best interest to put down a deposit about six months ahead with a marquee company and see what the weather looks like much closer to the day. You might lose a deposit but that peace of mind will be priceless.
Though rain on your wedding day doesn't have to be the end of the world. We have some great tips on how to make rain on your wedding day work which you should factor into your wet weather plan.
19. Assuming DIY Will Be Cheaper
There are many advantages to having a DIY approach to your wedding. It's great for creative couples who want to do things their way and can be a fun project for you to embark on.
But does a DIY wedding actually save you money? With certain aspects of DIY, the cost of materials along with the time taken to create these things can lead to it becoming much more expensive than paying a vendor to do it for you.
The Solution: If your idea of doing wedding DIY is purely to save money, make sure you do your research beforehand and properly weigh up if it's going to cost any less.
20. Ignoring Hidden Costs
This is so easily done, so don't beat yourself up about it - but ignoring hidden costs and putting them to one side or not adding them to the official budget can really see your spending rise way above what you initially set out. Suppliers need feeding, your RSVPs need postage stamps and let's not forget the all-important wedding insurance.
The Solution: Hidden costs can sneak up everywhere so we'd always advise setting aside around 5-10% of your final budget for surprise expenses that may crop up. Also ensure you put every cost on your wedding budget - even if it seems really small - having a note of what's been spent can really help to keep your finances managed.
We've outlined some of the most common hidden wedding costs that you need to be aware of here. Get reading folks.
21. Not Having Breakfast
This sounds like a silly one but we can't stress just how many couples forget to eat on their wedding day. Sounds absurd doesn't it - like, who forgets to eat? But in the whirlwind of getting ready, it's easy to skip breakfast.
The trouble with this is it could leave you hungry during your wedding day. You're likely to miss some of the wedding food as you'll be so busy socialising and enjoying your day.
The Solution: Plan time in the day to take five minutes and have something to eat. We'd always recommend a nice, filling breakfast on the morning of your wedding and during your wedding pictures after the ceremony, ask someone from the venue to bring you and your partner something to nibble on.
22. Forgetting What's Important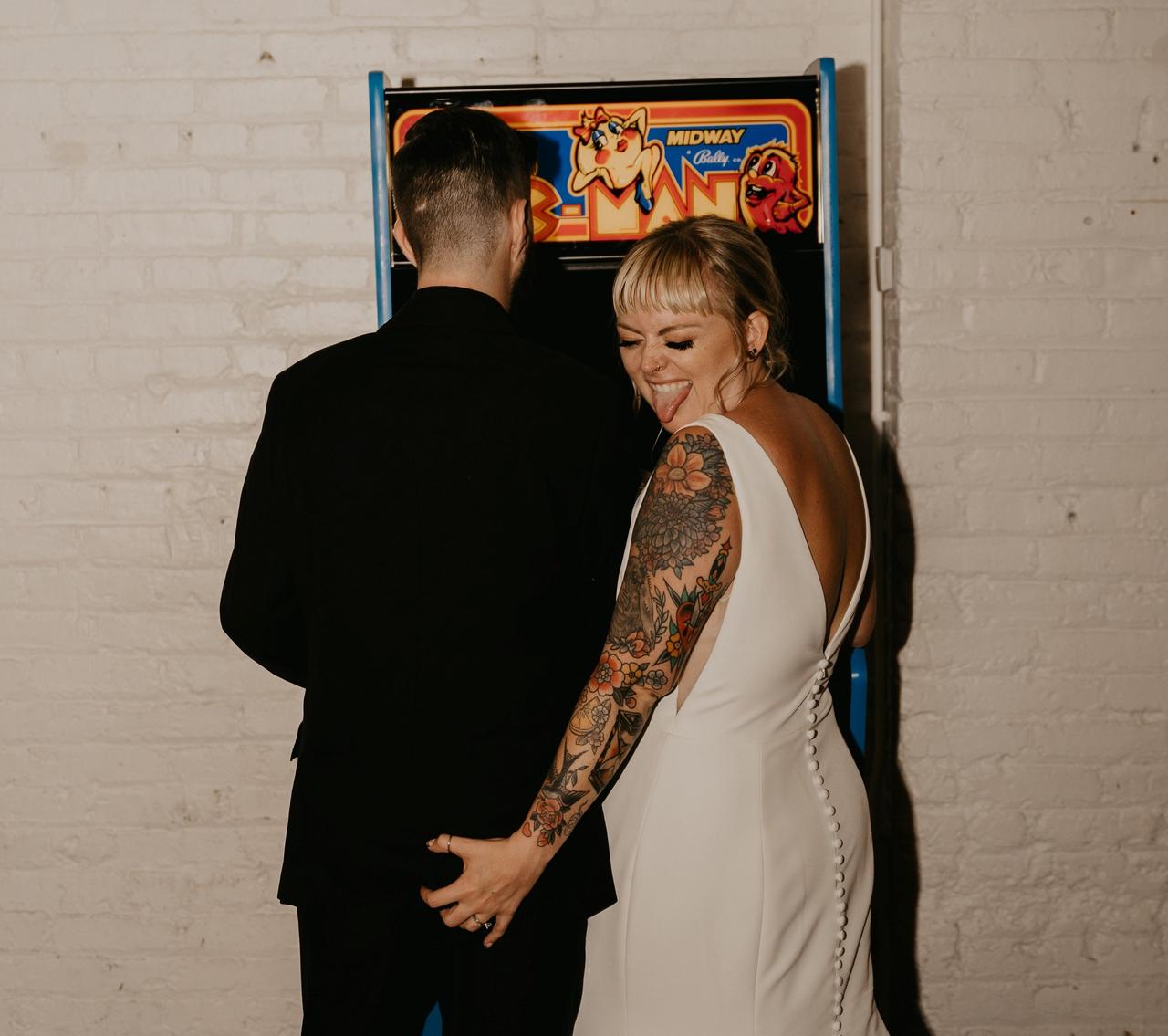 Your wedding day is one of the best of your life, but the reason you're doing it is to start a life together with the person you love. During planning, wedding planning arguments happen and it's easy to lose sight of what's really important, which is your relationship.
The Solution: At all times, keep the wedding in perspective - it's just one day! When you compare that to the rest of your life, it's nothing really. Schedule in date nights where wedding chat is banned, have honest conversations when tensions arise and don't allow the wedding to come between you at any cost.
It's the rest of your life together that's important. Here are some cute date night ideas, with something for every budget!
Don't miss out ultimate ultimate wedding planning guide which will make the process so much easier! And our favourite wedding planner books which will help you keep on top of every step.
*Informal Instagram poll of 297 users on 14/11/2022