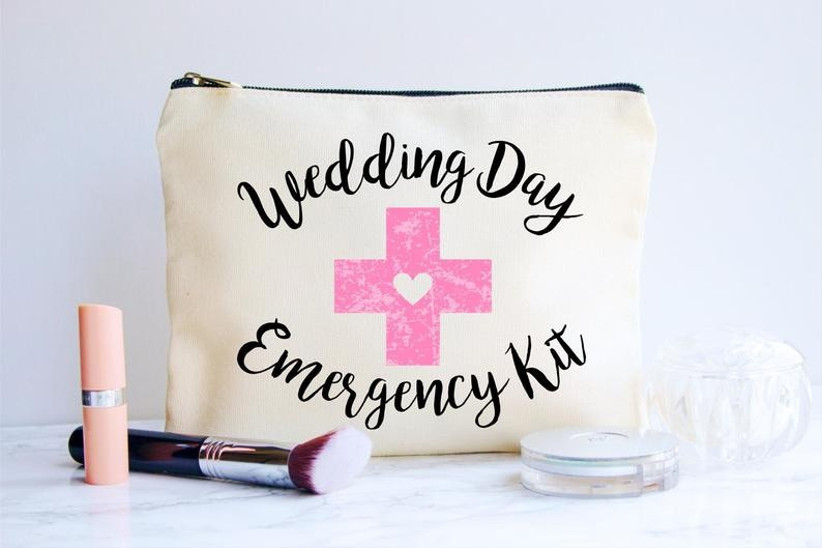 To ensure that you stay looking flawless at your wedding – a day when all eyes will be on you – it's a great idea to pack a bride survival kit just in case.
You don't need to pack your entire cosmetics collection, but having a little bag of essentials on hand will allow you to keep looking and feeling your best right until the very last dance of the night.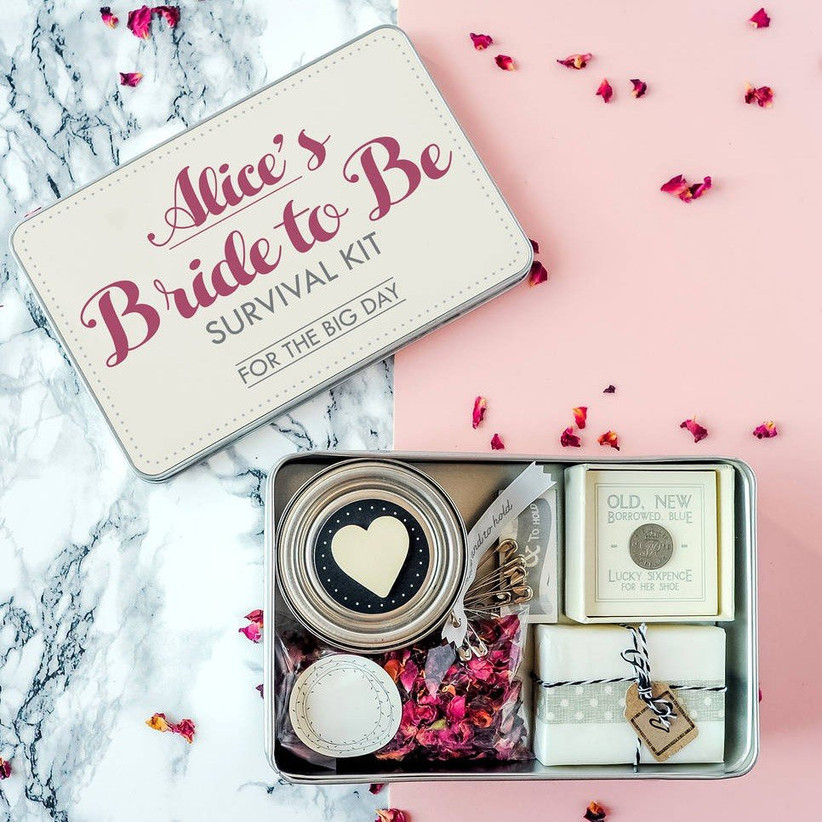 Image: The Little Picture Company
From waterproof mascara to talcum powder and tweezers, we've come up with a list of essentials (and non-essentials) to pop in your bride survival kit so that you're ready for anything.
What to Include in a Bride Survival Kit:
Paracetamol
Tissues
Face wipes
Mints
Mini deodorant/perfume
Hair Pins
Plasters
Lip gloss/lipstick
Lip balm
Tea sachets
Extra earring backs
Nail file
Chalk/ talcum powder (in case of stains on your dress)
Cotton buds
Needle and thread
Safety Pins
Small hair brush
Tampons/ sanitary pads
Gel pads for feet
Spare pair of flat shoes (for sore feet in the evening)
Compact mirror
Eye drops
Tweezers
Hand warmers (if you're marrying somewhere cold)
False nail glue
Small pair of scissors
Spare tights
Concealer
Waterproof mascara
Straws (to avoid smudging your lipstick)
Oil blotting sheets
Hand sanitiser/ hand wipes
Indigestion tablets
Sunblock (if you're marrying somewhere hot and sunny)
Bags for Your Bride Survival Kit
Your emergency wedding essentials need a fabulous bag and we reckon we've found the perfect ones – from clutch bags you can keep hold of during the day to wash bags you can keep in the bathroom.
Canvas Makeup Bag – Alphabet Bags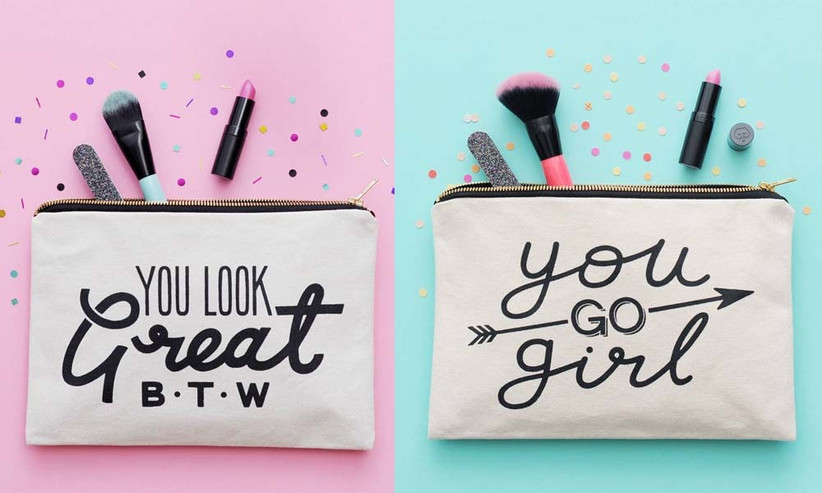 These cute canvas makeup bags from Alphabet Bags can be personalised and also have positive messages on them to give you that extra boost each time you go to freshen up.
Bride Bag – Katie Loxton