Wedding Checklist: Your Complete Wedding Planning Timeline
Never forget a wedding planning task again with this complete wedding planning checklist taking you from before the do until afterwards, too!
We have included third party products to help you navigate and enjoy life's biggest moments. Purchases made through links on this page may earn us a commission.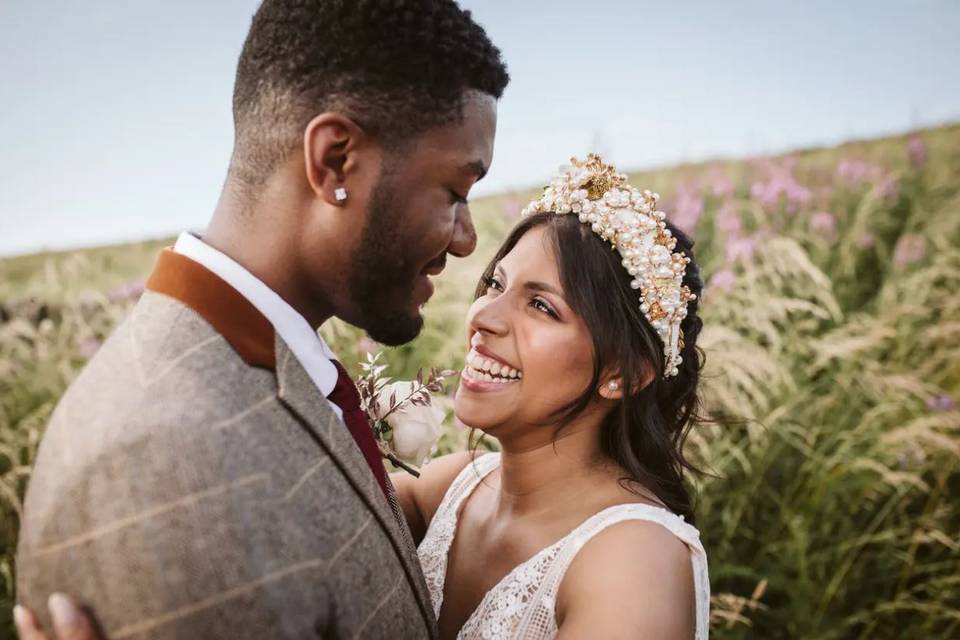 Planning a wedding in the UK (or abroad!), whether you've got three months or three years, cannot be done without a really detailed and comprehensive wedding checklist.
Having a wedding planning checklist means you are much less likely to forget any important tasks on the wedding planning list, and will help to keep you organised throughout the entire process.
Wedding checklists are also really handy when it comes to knowing where to start and what order to do things in. For many people planning a wedding, it's the first time ever doing so, but that doesn't matter when you have a useful wedding to do list.
Now as we all know, weddings look different for every single couple, and are as unique as the people planning them, but the great thing about a wedding planning timeline like ours, is that you can take the bits that are useful to you, and remove anything that you definitely don't want.
People also have very different wedding planning timeline plans, too. Some couples get married really quickly, and others spread their wedding list over a number of years. But whatever your timeline looks like, you can use our 12 month wedding checklist as a guide to knowing the rough order of when things need to be done and what needs prioritising.
Our guide will help you when planning a wedding checklist, and takes you from pre-wedding planning, through the 12 months leading up to your wedding, all the way to after the celebrations are over.
How to Plan a Wedding in the UK: The Ultimate Wedding Checklist
Wondering how to plan a wedding checklist? You've come to the right place.
While there is a lot to do, breaking down your wedding planning checklist into a timeline with monthly chunks makes the whole process much more manageable. Our wedding checklist works on a wedding planning timeline of 12 months, but you can tweak it to suit your own timeframe.
If you're looking to get hitched quickly, you can always check out our guides on how to plan a wedding in six months, three months, and six weeks. Remember, your wedding checklist in the UK will differ to ones available in America and ours has everything UK couples need to tick off their wedding planning to do list.
Already started the process? Skip to the month you're in right now to see what's left to tick off your wedding list.
Wedding Planning Checklist: Before You Start Planning
When it comes to nailing wedding checklists, there are a few things you need to have in order before you can officially start...
1. Write Your Ideal Guest List
You can't determine a wedding budget or book a wedding venue until you know how many people you'd like at your wedding and how much money you're prepared to spend per head. Often couples find they can't invite everyone to celebrate with them, so think about who you couldn't get through the day without.
2. Decide Your Budget
Planning your wedding budget and figuring how much you can afford to spend on your wedding is vital - you can't start planning a wedding until you have done this. We have a complete guide on how to save for a wedding, but we'd also recommend finding out about alternative funds such as family contributions.
3. Discuss the Vision
Pinterest at the ready, it's time to decide on your wedding theme and colour scheme. This is such a fun task on the wedding to do list which allows you to be totally creative. Your wedding theme should represent you as a couple, and can be anything from rustic or travel to festival or nautical. The sky really is the limit.
4. Start Sending Venue Enquiries
Even if you aren't at the booking stage just yet, start making enquiries at wedding venues that pique your interest. Doing this, viewing some online and in person and getting quotes from different locations will give you a good idea of what it is you really like, and what styles of wedding venues work with your budget.
12 Months Before the Wedding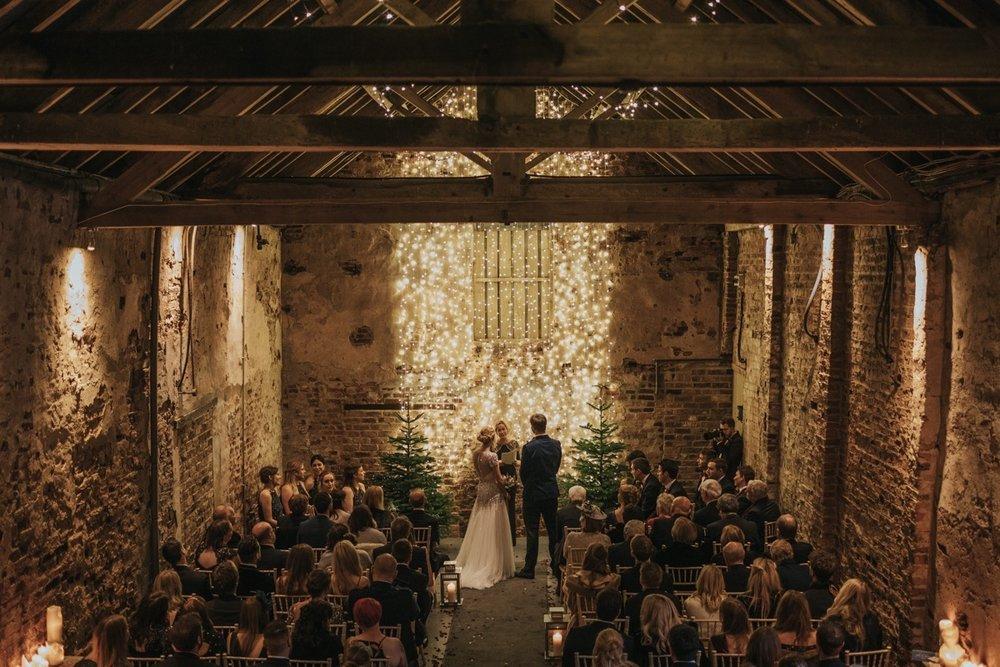 With a year to go, there are a few items on the wedding planning list that really need to be checked off.
5. Book a Wedding Venue
Choosing your wedding venue is probably the most important decision you'll make on your wedding list, and according to our average cost of a wedding, it also uses up the biggest chunk of your budget.
Wedding venues often get booked up well over a year in advance, so although you shouldn't make rash decisions, you've got to act quickly.
You want to try and book your venue at least a year before your ideal wedding date, although some wedding venues will have late availability or special offers for dates closer to the time - just don't bank on it!
6. Finalise Your Guest List
Once you have your wedding venue booked, the next task on the wedding to do list to tick off is finalising the guest list as now, you'll know for certain what your numbers are.
Venues will be able to tell you how many guests they can host during the day, and another number, usually much larger, that they can facilitate if you want to add additional evening guests to the final guest list.
7. Register Your Intention to Marry
Next on the wedding checklist is sorting out the legalities.
As soon as you've booked your venue, you should book and attend a meeting with your registrar. These can be booked for any time between one year and three months before your wedding date, but it's best to get it out the way as soon as possible.
On the day, you'll register your intention to marry, pay for your marriage certificate (some parishes will only accept cash payments) and be given a form (or it'll be sent in the post shortly afterwards) which asks for all of your wedding ceremony details.
You will then have up until six weeks before the wedding to return your ceremony details, so don't stress if you haven't sorted it already. Discover more about how to give notice of marriage here.
8. Buy Wedding Insurance
Although you don't want to dwell on the worst-case scenarios, it might be a good idea to consider taking out wedding insurance before you spend too much money. As with home and contents insurance, wedding insurance prices vary depending on the level of cover you choose.
10 - 11 Months Before the Wedding
At this point on the wedding checklist, you want to start thinking about key wedding suppliers and large-scale wedding entertainment and caterers that will make all the difference to your special day.
9. Book Your Wedding Photographer & Videographer
The booking of some wedding suppliers can be done a little closer to the wedding, but ones who get booked up quickly should be sorted as soon as your venue is confirmed. Wedding photographers and videographers are two of the wedding suppliers you really want to book as far in advance as possible.
10. Book a DJ or Wedding Band
Other suppliers who should be booked early include your DJ or wedding band, plus any musicians you'd like playing earlier in the day. They'll be the life and soul of your party, and since they can only attend one wedding per day, it's a good idea to book your favourite pronto.
Discover more ways to entertain your wedding guests here.
11. Book Caterers & Bar Staff
If the wedding venue you've booked is not going to be doing your catering, you'll need to consider hiring outside caterers. Think about the type of wedding breakfast you'd like – it can be a BBQ, hog roast or selection of sharing or grazing platters if you don't want something traditional – and go from there.
Being hungry is one of the biggest wedding guest bugbears, so this is definitely a task to prioritise on your wedding planning checklist.
8 - 9 Months Before the Wedding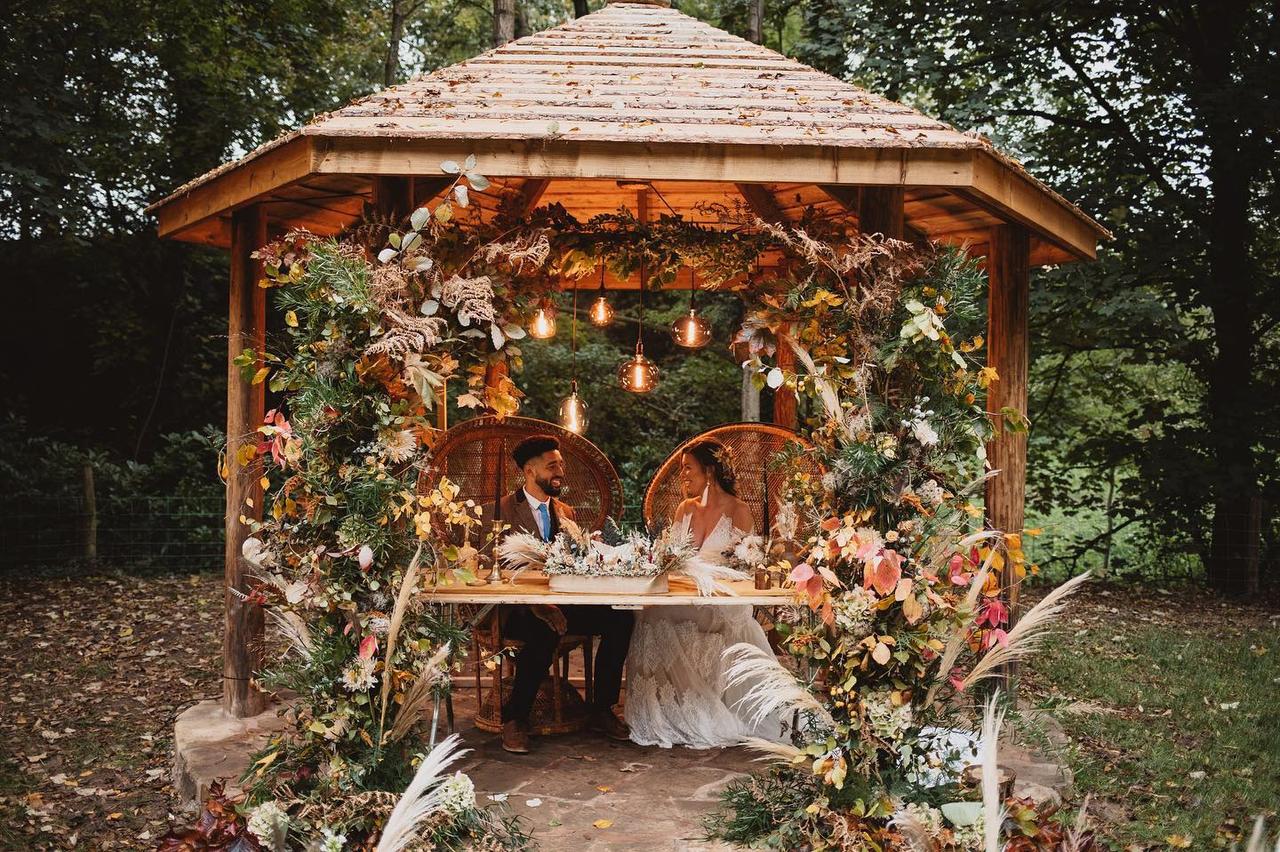 With your venue and key suppliers sorted, the eight to nine month marker sees your secondary suppliers being sorted.
At this point in your wedding checklist, you'll want to tick off key players like your florist, wedding outfits and invitations.
As well as this, there are some major wedding list tasks around assigning your wedding party, too, making this quite a busy time for planning.
12. Book Your Florist
If you're not planning on doing your own DIY wedding flowers, it's a good idea to book your florist as soon as you know your theme and venue. Lots of florists will work on more than one wedding per day, so if you've got big ideas of flower arches and impressive hanging floral décor, there's nothing to lose from booking them early.
13. Order Your Save the Dates and Wedding Invitations
With all of your details decided and a few months to go before your wedding invitations need to be sent (NB: you only send them at six months if you haven't done save the dates), you should get your stationery ordered.
14. Assign Your Wedding Roles
Perhaps the most fun task on the wedding list is choosing and proposing to your wedding party. Depending on who you choose to be in your wedding party, there are lots of wedding roles to be delegated.
While we're on the topic, remember you don't have to have traditional roles if it doesn't feel right for you. You can have no roles, or completely alternative ones like bridesmates, men of honour and flower boys - it's completely up to you. Read all about gender neutral wedding roles here.
15. Go Wedding Dress or Suit Shopping
When it comes to wedding outfits, it's worth noting that wedding dresses need more lead-time than wedding suits so the urgency of this task will depend on what you wear.
Wedding dresses should be ordered and purchased between six and 12 months before the wedding. This gives plenty of time for the dress to arrive and lots of time for any alterations and production delays.
Wedding suits can be ordered and made much quicker, and are also commonly bought off the rack or rented, but there's nothing wrong with shopping for these any time between eight and six months before the wedding.
16. Book Your Accommodation
If you haven't exclusively hired a wedding venue with accommodation, you should make sure you have somewhere lovely booked in a hotel nearby. At the same time as doing this, book out a block of rooms for your closest family and friends so they've got somewhere to stay on the night of your wedding.
6 - 7 Months Out Wedding Checklist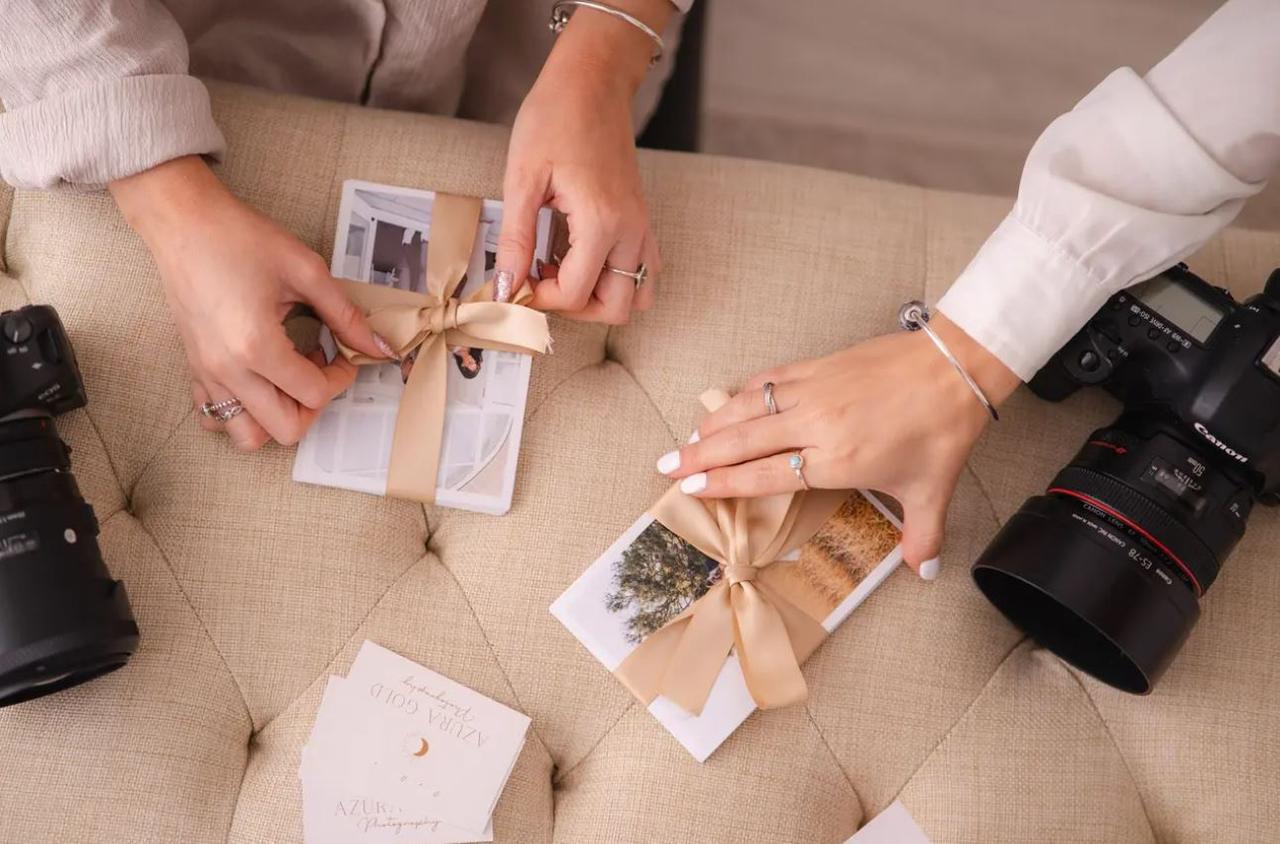 Things start to feel really real when you get to the six month mark, and your checklist when planning a wedding half a year away will include more tasks than before as you near closer to the day.
17. Send Out Your Save the Dates
This is where things get really exciting: it's time to send your save the dates to your wedding guests. This can be done anytime from 12 to six months before the wedding, but if you're marrying at a busy time during peak wedding season - like a Saturday during the summer holidays - it's best to send them out as soon as you can.
Just remember, you only send these to guests who are invited to the whole day, and not to evening guests. Your save the dates should outline your wedding date and whether guests can expect a wedding invitation or wedding website to follow.
18. Book Your Wedding Cake Supplier
If you haven't already done so, make sure your cake design is finalised by the four-month mark at the very latest and get it ordered. Wedding cake makers can book up far in advance, so do this sooner if a particular baker or style is important to you.
Confirm whether you'll need to collect it yourself or whether the cake maker will deliver it to your venue, and at what point you need to pay.
19. Book Your Transport
If your wedding ceremony isn't being held at the same place as your wedding reception, you'll need to arrange wedding cars and travel to get your guests from one venue to the other. You may even want to arrange for special transport for you and the wedding party so you can arrive in style.
At the same time as booking transport for your guests, you should book the transport which will get anyone in the wedding party (who's not staying on-site the night before) to your ceremony.
20. Shop for Wedding Party Outfits
If you're having bridesmaids, it's a good idea to go shopping for bridesmaid dresses and wedding party suits after you've chosen your own outfits as you'll know your style by then.
Six to seven months in advance might sound like a lot, but with a (sometimes) large group of friends to organise, finding something which everyone loves can be a little tricky.
Even if you don't actually purchase anything until three to four months before the wedding, an initial shopping trip well in advance can do no harm. At the same time as purchasing outfits for older members of the wedding party, consider outfits for any younger members too such as flower girls or page boys.
If you're hiring suits, most grooms wear suppliers won't let you rent it any further in advance than three months before the wedding, so you can hold off on that for a while - but it's always worth checking, especially if you are looking to rent a big order.
21. Have Your Menu Tasting
A fun part of the wedding checkoff list is getting to try the dishes you and your guests will eat on the day.
Your wedding venue should invite you to a menu tasting when you make your booking, but it's usually around this time. If you're using external caterers, ask them for a menu tasting between the six and four month mark. You might be invited to a menu tasting evening with lots of other couples, or you may be invited to something more private.
This is also the time to check your venue or caterers options for anyone with food intolerances or special dietary requirements. Even though you don't have a final list of attendees yet, your vendors should be able to talk you through all of these options as a standard.
22. Book Hair & Makeup Artists for the Big Day
If you or your wedding party are having makeup, search through our directory of hair and makeup suppliers and choose the ones whose work you like the best. Collect inspiration from Instagram and Pinterest and take it with you to your trials (which should be booked for any time between now and three months before the wedding).
23. Book Your Honeymoon
If the wedding checklists and to do lists are driving you around the bend, now is a great time to take a little break and book your honeymoon.
Your honeymoon is a chance to visit a bucket-list destination and have yourself the holiday of a lifetime. At the same time as booking, you should check whether you need any vaccinations or to renew your passport.
Some destinations won't let you visit unless you have at least six months left on your passport, so if you don't, it's worth renewing.
4 - 5 Months Before the Wedding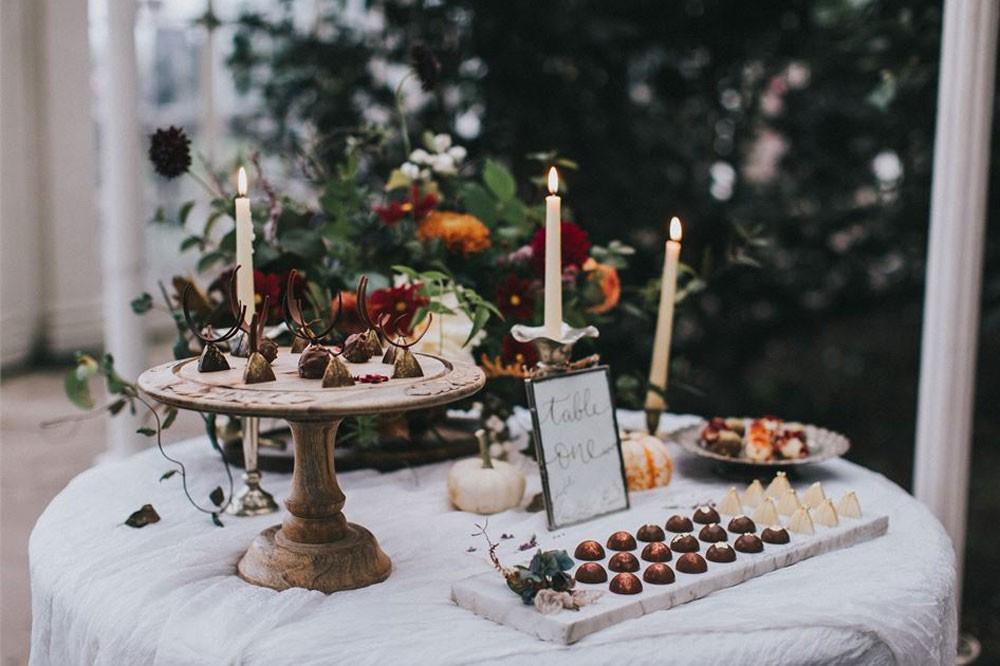 At this stage in your wedding planning timeline, you get to enjoy some really fun tasks around gift lists, wedding websites and buying your wedding rings - eek!
24. Decide On & Create Your Gift List
If you've decided to have a wedding gift list, now is the time to fill it; this is because it needs to be ready in time for the posting of your wedding invitations.
There are lots of online gift lists which will be a huge help, including Prezola and The Wedding Shop. If you're not too keen on the idea of a traditional gift list, there are other options: you can ask for money instead of gifts or set up a honeymoon fund.
25. Create Your Wedding Website
Here's a task on your wedding planning checklist that'll make planning a wedding a whole lot easier.
Wedding websites are a great way to keep your guests up to date with all the plans for your big day, and there are plenty of free options out there. Most also offer a personalised email address which is perfect for keeping your wedmin away from your regular inbox.
If you choose to have a wedding website, you can keep your wedding invitations simple. All you'll need to provide is the date and location, plus the URL to your unique wedding website.
Guests will be able to log on, get details of the day and RSVP paper-free! Because of this, you need to have your wedding website complete before your wedding invitations are sent out.
27. Recommended Hotels and Transport for Guests
Another wedding checklist task to consider before you send your invitations is to create a list of recommended hotels (covering a range of budgets) which are close to your wedding venue, as well as details of local transport (taxi numbers and reputable companies) so your guests can book cabs in advance.
You might want to speak to the hotels and ask if you can arrange a discount for your guests in exchange for blocking out a substantial number of rooms. This is particularly important if your venue doesn't have accommodation.
28. Send Your Wedding Invitations
If you're not sending save the dates, wedding invitations should be sent around six months before your wedding day - and we'd always advise the more time, the better. If you have sent save the dates, you can leave sending your invites until a few months before the wedding.
29. Buy Your Wedding Rings
With four to five months to go, you'll want to purchase your wedding rings. Take your time to make the decision, because you'll be wearing it every day forever! Also, make sure you choose something which complements your engagement ring (if you have one), and set a firm budget.
Designing a bespoke ring is a lovely alternative idea to choosing something in a ready-to-wear collection, but it might take a little longer. We'd recommend starting the process a little earlier on if this is the route you choose to go down. We also have a handy ring sizer tool which will help you guarantee the perfect fit.
30. Purchase Your Outfit Accessories
Since you'll have chosen your wedding outfits by now, you can start purchasing your accessories like shoes, bags and lingerie. Grooms can buy shoes to start wearing them in, and pick things like their tie and cufflinks and suit accessories.
You want to make sure you have your accessories well before your final fittings so you can see the final look ahead of the wedding day. Things like heels, cufflinks and belts can alter the way a garment fits so you want to have the exact ones you'll be wearing to the wedding to ensure any alterations are spot on.
31. Finalise Décor and Smaller Details
At this point in the wedding planning timeline, you will want to buy any finishing touches and extra pieces to decorate your wedding venue with. You'll also want to order your wedding guest book, buy all of your on the day wedding stationery such as orders of service, place cards, wedding signs and menus, as well as your wedding favours.
2 - 3 Months Before the Wedding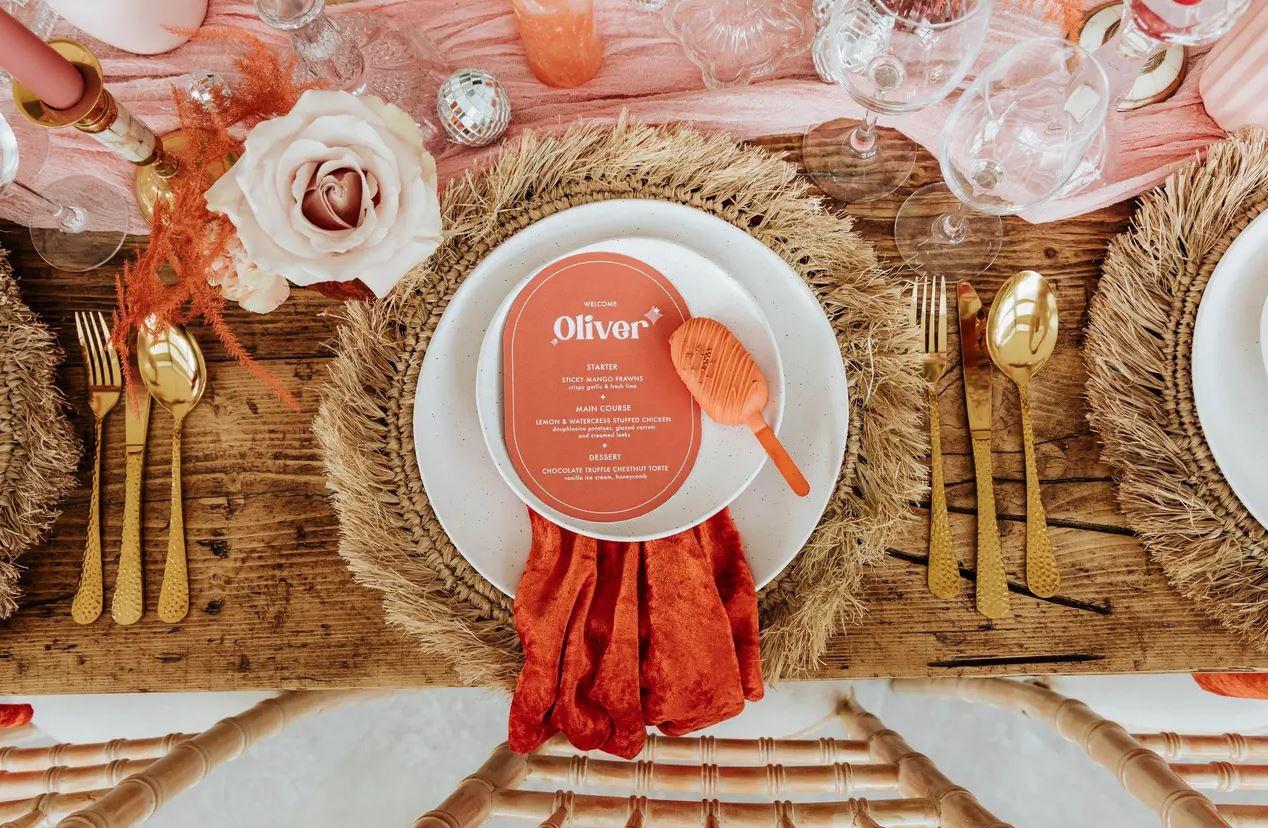 As the twelve week countdown begins, tasks on your wedding checklist start to turn to smaller details and organising the timeline of your day.
32. Host Your Hen, Stag or Sten Parties
After all that wedding planning, you totally deserve to let your hair down. The two to three month mark is a great time to host your pre-wedding celebrations. To help you on your way, we have guides on how to plan a hen party, stag do planning and everything you need to know about having a joint sten party.
There's not much you need to do here, since your chief wedding attendants are in charge of sorting everything out. Just turn up, have a wonderful time and forget about your wedding to do list for the night.
33. Decide on Timings for Your Day
It might seem like a last minute detail, but actually now is the perfect the time to start thinking about the timings for your day. From when to start getting ready to the time of your ceremony, reception drinks, wedding breakfast and cutting of the cake, everything needs to be laid out ready to inform your suppliers and create orders of service (if you haven't already).
34. Sort the Finer Details
Two months before your wedding you should start to plan the finer details. Think about the below when working on your wedding checklist:
Decide on your table names.
Purchase welcome signs and wedding signs for your dessert table, unplugged wedding announcement or outdoor area.
Think about whether you'll be leaving any gifts in the rooms of overnight guests. Hangover kits always go down well!
Do you need any final décor items? Wedding cake knives, ring bearer pillows, cake toppers and the guest book can't be forgotten!
Print your menu cards, your programmes and your place names. This may involve another order from your stationery designer if you want everything to be uniform.
How should your suppliers and guests address you? Consider your name change options well in advance - if you are planning a twist on the traditional you should let them know how you want to be formally addressed after you say I do.
35. Finalise Speech and Reading Allocations
At this point in your wedding planning timeline, you should have decided who in your wedding party will be making speeches and carrying out wedding readings.
You need to ensure that all of these people are aware of any wedding speeches or readings they need to make, as well as finalising the order of wedding speeches and wedding reading timings.
36. Pay Suppliers in Full
With everything set in stone, now is a good time to ensure all of your wedding suppliers and vendors have been paid or there is a payment schedule in place to ensure payment. The last thing you want are outstanding invoices and unhappy vendors
37. Create a Vendor Schedule
With all of your suppliers paid, it's a good idea to create a wedding day schedule to send to your vendors. Send your final wedding playlist to your DJ with details of your first dance and the song you want to end your wedding to.
Florists and cake makers will need to know what time to arrive and drop things off, and entertainment will need to know when they can set up.
1 Month Before the Wedding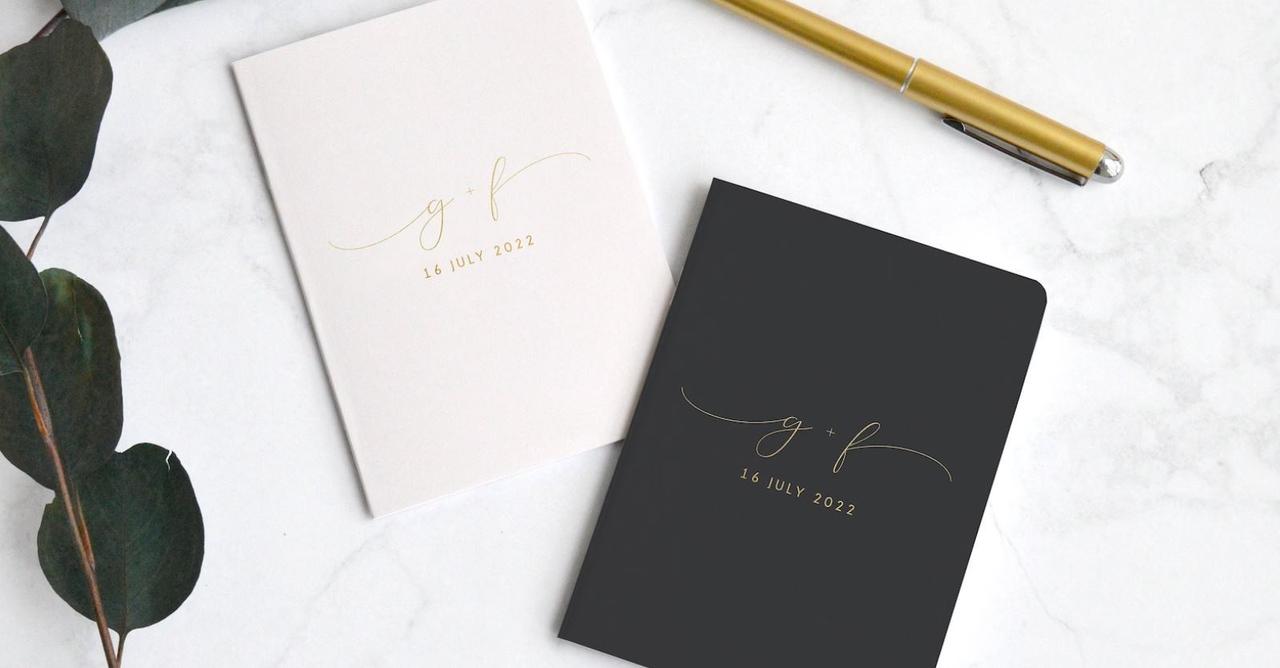 With just one month to go, these are the important things you need to ensure you tick off your wedding planning checklist.
38. Contact Any Guests Who Have Not Yet RSVP'd
You're soon going to be sending your venue and suppliers final numbers, making place settings and creating your seating plan. If you sent your invites at six months out, the one to two month mark should be when you chase those who haven't RSVP'd for a definite answer.
If you're sending out your invites now at the eight week mark, you'll need to give guests four to five weeks to RSVP. You can start chasing them one month to three weeks before the wedding - but check with your venue for when they need the final numbers by. Some will give you a fortnight, some will give you three months.
39. Do Your Seating Plan
With all of your RSVPs (finally) rounded up, you can write and order your seating plan.
This is best left to the very last minute in case of any cancellations. Once you've created your seating plan, give your caterer a copy along with the final headcount and details of any dietary requirements (and where those with the dietary requirements will be sitting) the week before the wedding.
40. Check in With Your Venue or Coordinator
This is really important as it will ease any nerves or last minute worries you have because you'll be able to catch up with your venue and on the day coordinator about every last detail.
You'll go through the schedule of the ceremony and everything you need to know about how the legal aspects of the day are going to work. You can choose to attend as a couple, come alone or attend with a family member or friend, and the meetings usually won't last much longer than half an hour.
You can also take them through any special requests you have ahead of the day and ensure everyone is clear about timings.
41. Attend Your First Outfit Fitting
Whether you've ordered a dream gown or a tailor-made suit, it's time to head to your wedding dress alteration or suit fitting appointment a month before the wedding. This is an exciting appointment where any major alterations need to be decided (such as the adding of straps or changing length of legs/sleeves).
Your final fitting will be the time to make smaller changes to the fit and should take place between one and three weeks before the wedding.
42. Buy Your Wedding Party Gifts
Start to think about gifts for your wedding party and immediate family to say thank you.
You may even want to get a gift to give to your partner on the morning of the wedding, or prepare a sweet note for them.
43. Speak With Your Photographer
A month before the wedding, you should call or meet with your wedding photographer and videographer to inform them of any particular shots, moments or people you'd like captured. If you want group shots, you should let them know which ones, where and who will be involved.
If you're after inspiration before making this call, check out our round-up of the photographs we think you must capture on your wedding day.
44. Write Your Vows
With a matter of weeks before the big day, it's time to think about your wedding vows. Though you may write these closer to the time, we think writing your wedding vows within the month leading up to your wedding is a great idea as it gives you plenty of time to revisit and ensure you have said everything you need to.
1 Week Before the Wedding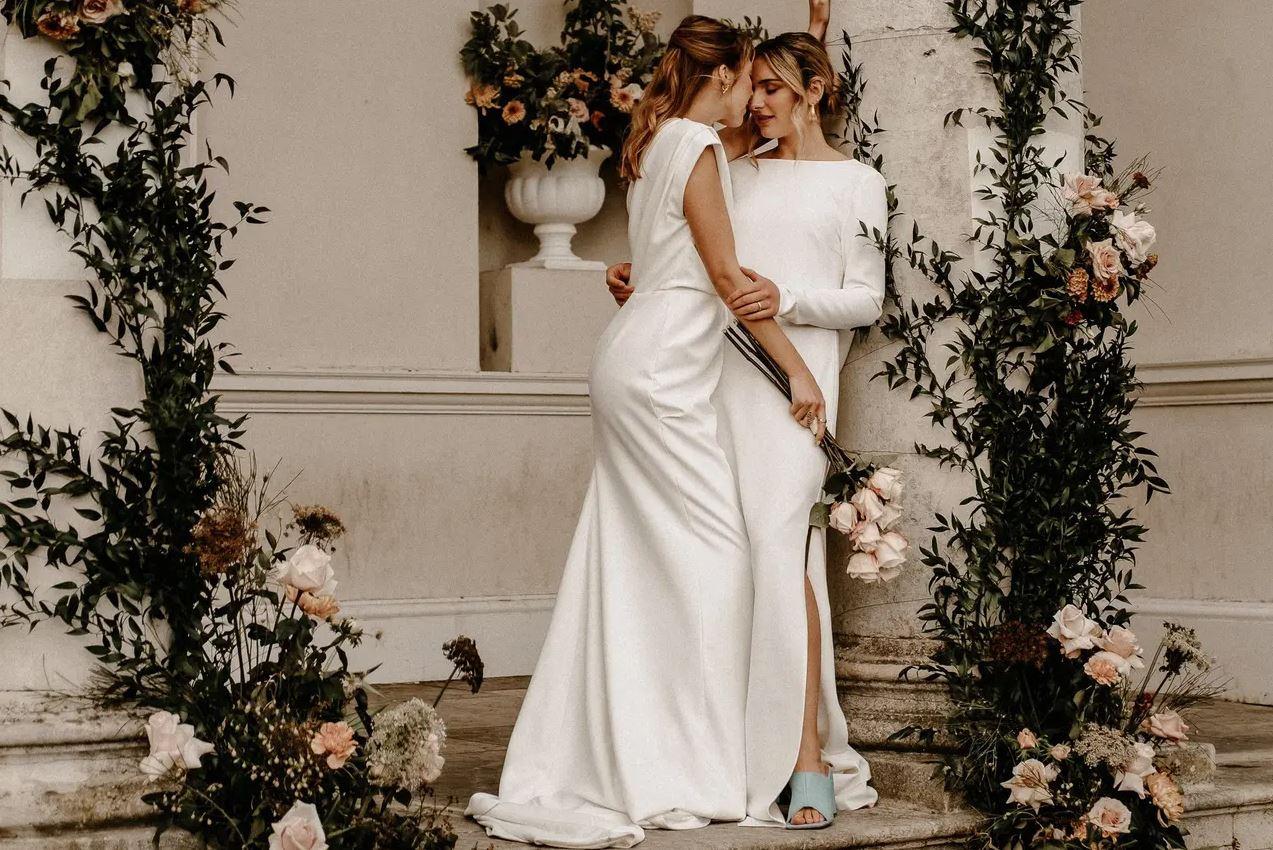 How exciting - just one week to go. Your wedding planning checklist should be fairly empty at this point, with only the below tasks left on the wedding to do list.
45. Have Your Final Fitting
Have your final dress or suit fitting between one and three weeks before your wedding. This gives you enough time for small alterations to be made, but this is not the time to ask for anything drastic - that should have been done in your first fitting.
If there are no alterations to be made to your outfit, you'll usually take it home with you at this fitting. If there are, you'll go back to collect it ahead of your wedding.
46. Break in Your Wedding Shoes
The last thing you want is blistered feet on your wedding day. Wear your wedding shoes around the house to break them in and ensure they're comfortable.
47. Have Final Beauty & Grooming Appointments
With one week to go, there will be lots of beauty appointments to attend to ensure you look and feel your best on your wedding day. From eyebrow shaping to your final haircut, there's a lot to consider. Check out our beauty countdown which details an entire beauty schedule starting six months in advance of your wedding date.
Consider if you'd like to book in for a facial, spray tan, haircut, waxing, beard trim and more.
If there are a lot of beauty appointments you need to squeeze in, we'd recommend you start this process with one month to six weeks to go. If it's a manicure and a few little finishing touches, the week of your wedding works well. See these wedding manicure ideas for inspiration.
48. Do Your Last Minute Tasks
There are lots of vital tasks to do the week before your wedding which shouldn't be forgotten about. Don't worry – everything major will be done by now – it's just a case of sorting the finer details. Here are a few things to think about, obviously they won't be relevant to everyone!
Go perfume or cologne shopping.
Plan a wedding day surprise for your other half.
Pack a wedding day emergency kit.
Collect your wedding dress/suit if you didn't take it away with you at the final fitting.
Brief your wedding party on their roles for the day.
Relax!
The Wedding Day Checklist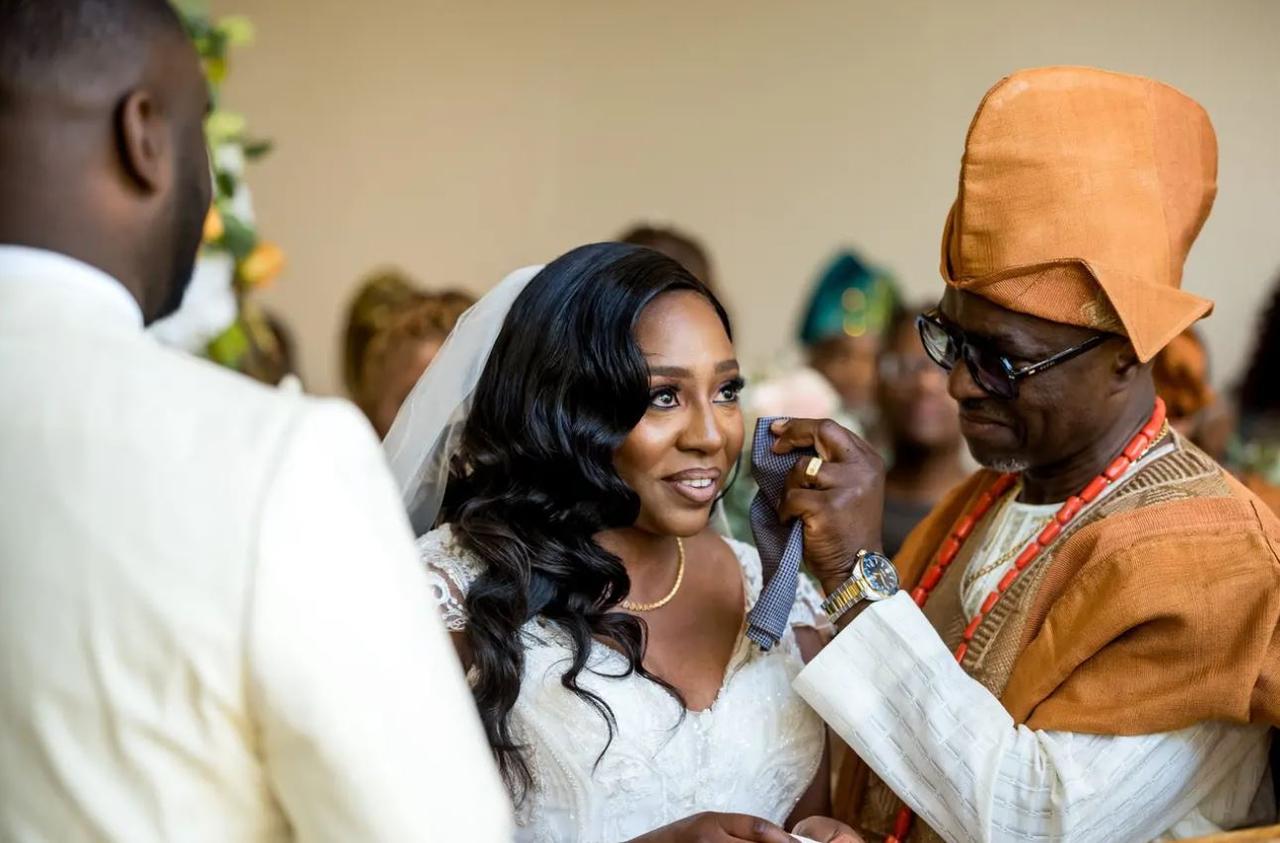 Our checklist when planning a wedding wouldn't be complete without a wedding day checklist of things that need to be done. We've kept this pretty simple as, really, all you need to do is focus on getting married and having a fabulous day.
49. Get Ready!
Now for the part you've been waiting for! It's time to get ready. For brides, create a schedule so that you can get your hair and makeup (hair first, makeup after) done with plenty of time to spare. You'll also need to account for touch ups and for your wedding party to get their hair and makeup done.
For grooms and their wedding attendants, you may want to go to barber's on the wedding morning - if so, you'll need to work out your timings to make sure you're at the venue early to help if suppliers need it and to do some set-up.
50. Give Out Your Wedding Party Gifts
The giving of gifts to your parents, bridesmaids, best man and groomsmen (if you have them) is usually left until the thank you part of the wedding speeches. That said, if your gifts are something you'd like the recipient to wear or carry with them on the big day, these are best given first thing in the morning.
51. Meet the Registrar
One thing lots of couples don't realise about their big day is that they'll have to meet with their registrar before the ceremony begins. This is just for them to check you are who you say you are. You do this, separately, of course.
What will happen is the registrar will come to meet you in your preparation room 15 minutes before the ceremony is due to start, or when you arrive at the registry office if you're getting a car there. Being ready an hour before your ceremony will give you time to relax and have some photographs taken before you meet the registrar.
52. Do a First Look Shoot
Totally optional, but we adore first look shoots. This is when you and your partner see each other for the first time in your outfits. It takes place before the ceremony and is a chance to get amazing photos and calm nerves so the first time you see them isn't at the altar. Then it's time to marry!
53. Gather Your Thoughts After the Ceremony
Your wedding day will be overwhelming and fly by in an instant, so take five minutes after the ceremony to gather your thoughts and take in the fact that you're finally a married couple! It will be a really special moment.
54. Have Your Couple and Group Pictures
One thing you'll definitely want on the day are your official wedding photographs. You won't have to do any running around - that's what your wedding party are there for. All you have to do is be your gorgeous self as your photographer snaps away.
After the Wedding Checklist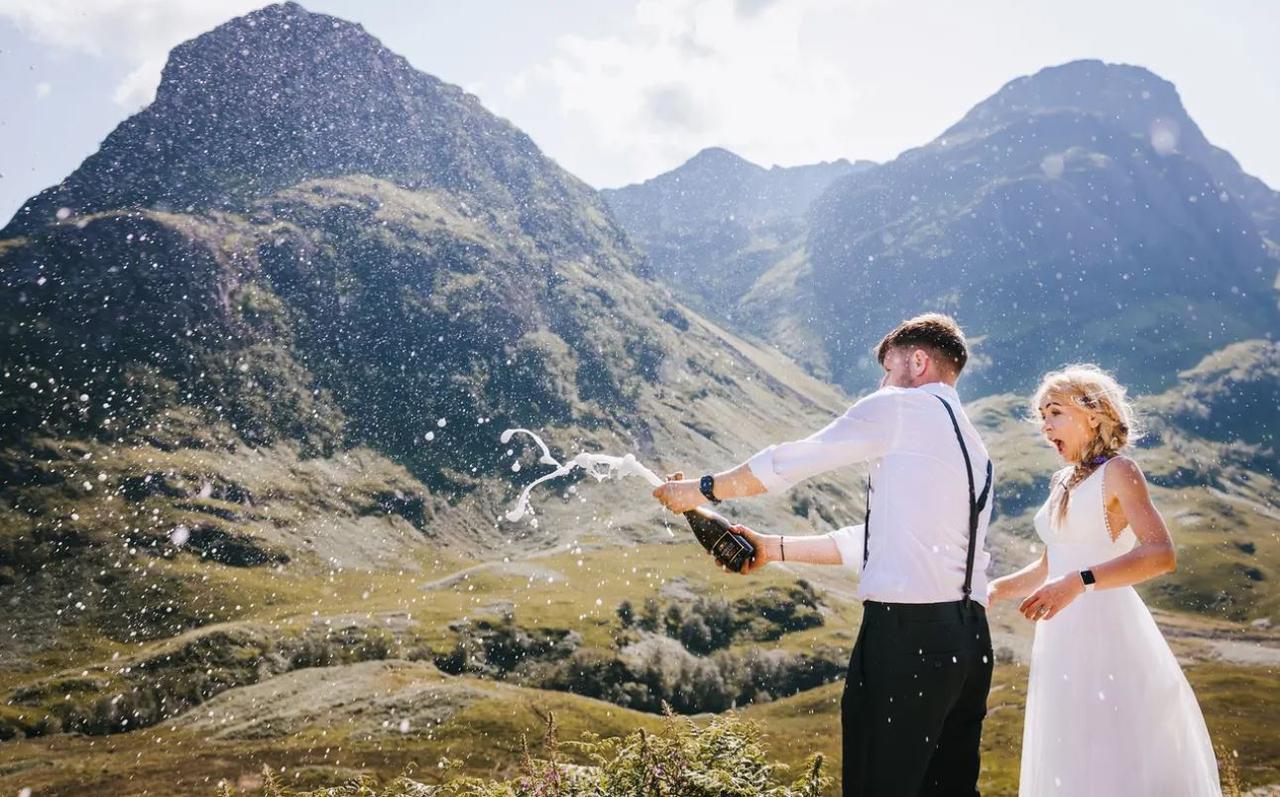 As well as a wedding planning checklist for before the day, there's also a number of tasks on the wedding to do list for after the day is over.
55. Collect Things From Your Venue
After you partied the night away, the next morning you need to ensure either you or someone from your wedding party collects any wedding gifts, décor, guest book and anything else that needs to be cleared from the wedding venue.
56. Store Your Wedding Certificate
One thing couples often forget about is their wedding certificate. Remember that you'll be signing an A4 schedule document on the day - after the ceremony, look out for your actual certificate which will be sent through the post 1-2 weeks later. You'll want to have somewhere safe and secure to store this.
57. Change Your Name
Once all the fun of the wedding is over, you might want to consider changing your name to match that of your partner. You might even want to consider double-barrelling your names to create something totally new. We have an entire article about changing your name which will help you decide what to do. Whatever you choose, NameSwitch will make the process a whole lot easier.
58. Write Thank You Cards
Wedding thank you cards are almost as important as your wedding invitations. After guests have taken the time and effort (and spent money) to attend your wedding, it's only polite to say thank you. You can also thank them for any wedding gift they might have treated you to at the same time.
We'd also recommend sending thank you notes and even gifts to your wedding venue and suppliers who worked tirelessly to ensure your day was exactly what you'd dreamed it would be.
59. Arrange a Photograph Viewing Day
A few weeks after the wedding, your video and photographs will be delivered. It's a lovely idea to invite your nearest and dearest to your house to look at all of the photographs together. What better way to relive the day.
We have even more tasks to do after the wedding in our post-wedding to do list feature.
And there we have it - a checklist for a wedding which takes you from before the do all the way until after the day as well. Check out our ultimate guide to wedding anniversaries to ensure every year stays just as magical once your wedding is over.