The Most Popular Wedding Songs You'll Want Played at Your Wedding
Have you ever wondered what the most popular wedding songs are? We've compiled lists including the most popular 90s wedding songs, the most played first dance songs and the most popular artists played at weddings!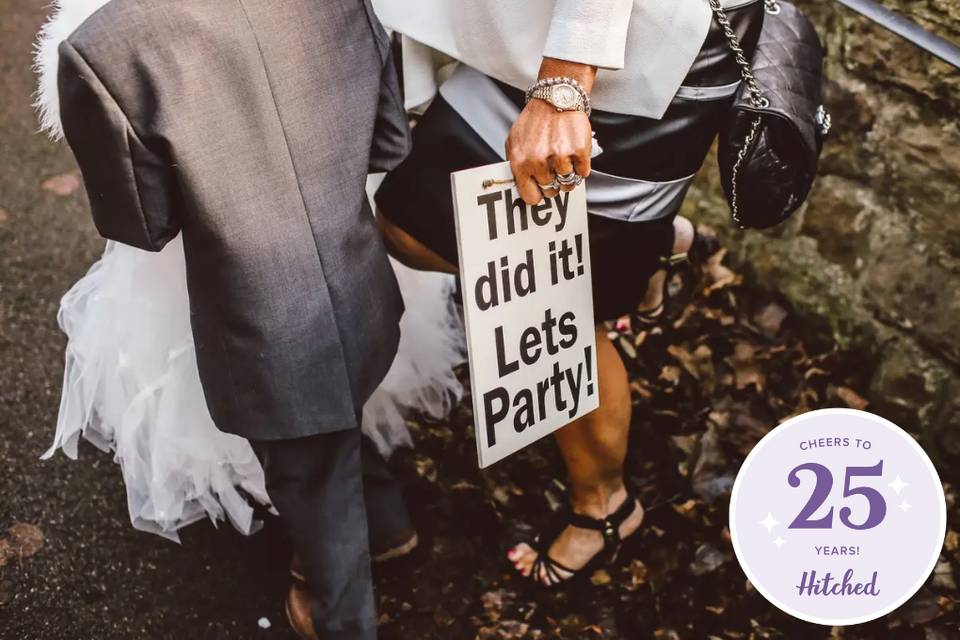 Music plays a huge role in so many parts of a wedding day - it helps tell your story as a couple. It can add to those intimate moments throughout the day, create a warm ambiance and most importantly, get the party started! Using data taken from Spotify's public playlists*, we've compiled a list of the most popular wedding songs in the UK.
Struggling to create your ultimate wedding playlist? Fear not, these Hitched wedding song playlists have you completely covered. With everything from classic 90's bangers and throwback floor-fillers, to heartfelt first dance songs and singalong belters, there's something for every style of wedding here!
READ MORE: 30 of the Best Wedding Songs for This Year
The Most Popular Wedding Songs
The Top 25 90s Wedding Songs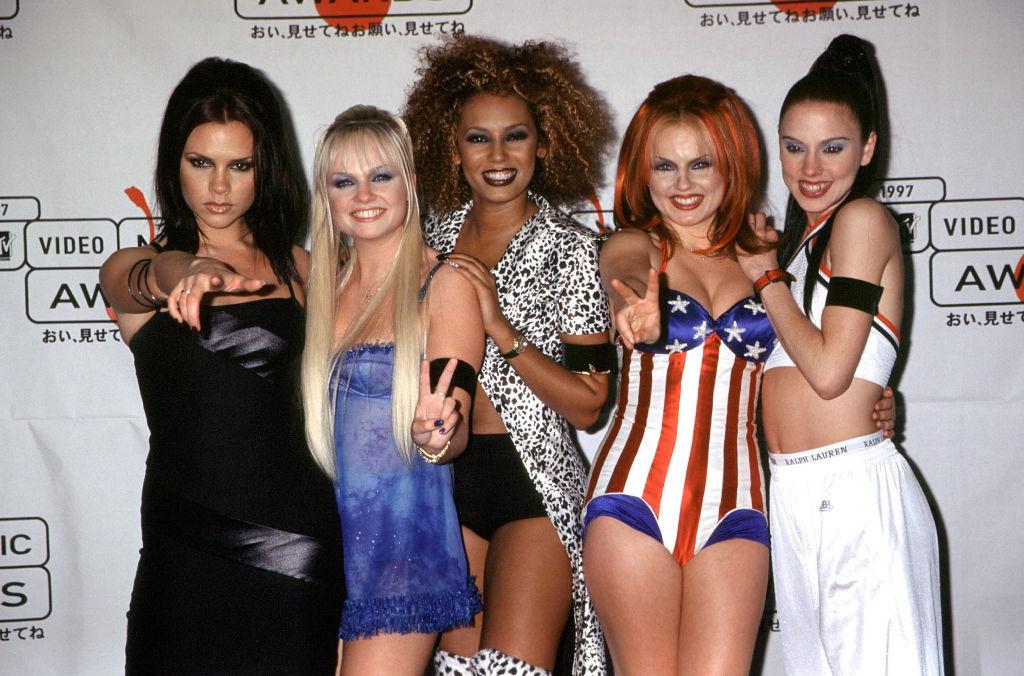 Arguably the most iconic decade for music (in our expert opinion), the 90s was an era full of party songs from iconic bands that we still love to this day. Now referred to as 'throwbacks', it's amazing to see that the 90s artists and tracks we loved then, are still making an appearance in people's weddings now! These songs are perfect if you're planning on having a 90s themed hen party - you can add all of these to your hen party playlist...
Get ready for a blast from the past and believe it or not, one song was so popular, both the extended version and radio edit made it into the top 25 list! Can you spot which one it is?
1. Wannabe - Spice Girls, 1996
2. No Scrubs - TLC, 1999
3. …Baby One More Time - Britney Spears, 1998
4. Gettin' Jiggy Wit It - Will Smith, 1997
5. This Is How We Do It - Montell Jordan, 1995
6. No Diggity - Blackstreet, 1996
7. Livin' La Vida Loca - Ricky Martin, 1999
8. Believe - Cher, 1998
9. Mambo No.5 (a Little Bit of…) - Lou Bega, 1999
10. U Can't Touch This - MC Hammer, 1990
11. Man! I Feel Like a Woman! - Shania Twain, 1997
12. Return of the Mack - Mark Morrison, 1996
13. Everybody (Backstreet's Back) Extended Version - Backstreet Boys, 1997
14. All My Life - K-Ci, 1998
15. Always Be My Baby - Mariah Carey, 1995
16. Waterfalls - TLC, 1994
17. Everybody (Backstreet's Back) Radio Edit - Backstreet Boys,1997
18. I Want It That Way - Backstreet Boys, 1999
19. Ice Ice Baby - Vanilla Ice, 1990
20. Mr Jones - Counting Crows, 1993
21. All Star - Smash Mouth, 1999
22. Fantasy - Mariah Carey, 1995
23. Genie in a Bottle - Christina Aguilera, 1999
24. Jump Around - House of Pain, 1993
25. MMMBop - Hanson, 1997
The Top 10 Wedding Songs
With everything from last dance bangers and throwback tunes to first dance ballads and general floor-fillers, here is a list of the top 10 most popular wedding songs on public playlists. SPOILER ALERT: Our trusted pal and wedding song expert Ed appears more than once - no surprise there then!
1. Marry You - Bruno Mars
2. I Wanna Dance With Somebody (Who Loves Me) - Whitney Houston
3. Perfect Duet - Ed Sheeran & Beyoncé
4. Crazy in Love - Beyoncé feat. Jay-Z
5. Shut Up and Dance - Walk The Moon
6. This Will Be (An Everlasting Love) - Natalie Cole
7. Thinking Out Loud - Ed Sheeran
8. Brown Eyed Girl - Van Morrison
9. Sweet Caroline - Neil Diamond *Joint
9. . Wannabe - Spice Girls *Joint
10. All of Me - John Legend *Joint
10. I Gotta Feeling - Black Eyed Peas *Joint
The Top 10 First Dance Songs
The first dance is such a pinnacle moment in most weddings and choosing the right song is vital. Here are the top 10 most popular wedding first dance songs according to public playlists - and there's one song that was so popular, it's been featured twice!
1. Perfect Duet - Ed Sheeran & Beyoncé
2. You Are The Reason - Calum Scott
3. Thinking Out Loud - Ed Sheeran
4. All of Me - John Legend
5. Can't Help Falling in Love - Haley Reinhart
6. At Last - Etta James
7. Can't Help Falling in Love - Elvis Presley
8. Amazed - Lonestar
9. Everything - Michael Bublé
10. Better Together - Jack Johnson
The Top 10 Wedding Artists
Using data from Spotify's public playlists, we've compiled a list of the artists who appear most frequently on wedding soundtracks and playlists. Are there any that surprise you?
1. Ed Sheeran - Perfect Duet
It's no surprise to see Ed topping this list - we can always rely on him when it comes to writing heartfelt wedding songs. His lyrics pull at the heart strings of even the toughest crowds! His song 'Perfect' the duet with Beyoncé appeared almost 700 times in public wedding playlists!
READ MORE: The Best Ed Sheeran Love Songs
2. Bruno Mars - Marry You
In second place is Bruno Mars. His versatile music offers couples romantic songs with a more upbeat vibe to them and let's face it, a song titled 'Marry You' couldn't be more appropriate for a wedding celebration!
3. Beyoncé - Crazy in Love (feat. Jay Z)
On the topic of upbeat wedding songs, Crazy In Love is the ultimate floor filler for wedding receptions. It's a world-class party tune with love at the centre and this banger featured more than 300 times on public Spotify playlists!
4. John Legend - All Of Me
Like Ed, John Legend has mastered the art of writing love songs that spark emotion amongst those listening. Giving your whole self to another person is what getting married is all about and this song plays into that narrative perfectly.
5. Dan + Shay - From The Ground Up
Building a life with your partner is one of the things most people look forward to about marriage. It's all about starting slow, with the small things, and gradually building an amazing relationship together. For those of you who still watch music videos (we certainly do…), Dan + Shay's gives gorgeous wedding inspo.
6. Jason Mraz - I'm Yours
Jason Mraz offers a fresh, folky approach to love songs. His song I'm Yours offers a light-hearted way of explaining the complete devotion you feel towards the person you are marrying. He also has more heartfelt songs like I Won't Give Up and funny crowd-pleasers such as Geek in the Pink.
7. James Arthur - Say You Won't Let Go
Released in 2016 (a great year for music in our opinion), Say You Won't Let Go was a number one hit for three weeks, touching the hearts of many couples who then chose to use it as their first dance song. With almost 200 appearances in public Spotify wedding playlists, its popularity clearly hasn't declined in recent times.
8. Christina Perri - A Thousand Years
Originally written for Twilight's Breaking Dawn Part 1, this song helped to tell the famous love story between on-screen couple Edward and Bella. The romantic lyrics and Perri's incredible vocals make it a popular choice amongst engaged and nearlywed couples.
9. Chris Stapleton - Tennessee Whisky
Anyone who's not completely captivated by the country twang and undeniable soul in Christ Stapleton's voice is not someone we can relate to. Tennessee Whisky tells the story of love being like an addiction, one that's enjoyable and unforgettable. We've got goose bumps just thinking about it!
10. Elton John - Your Song
Elton John is such a versatile artist, you could use one of his songs for almost any moment in your wedding day - but the romance in Your Song has led it to him completing our list of the top ten artists who have featured in wedding playlists!
If you're still itching for more wedding music inspiration, check out our guide to the best wedding songs for every wedding day moment - we've literally thought of everything!
*Data compiled from Spotify playlists. Information corresponds to public playlists only. Compiled using Spotify API