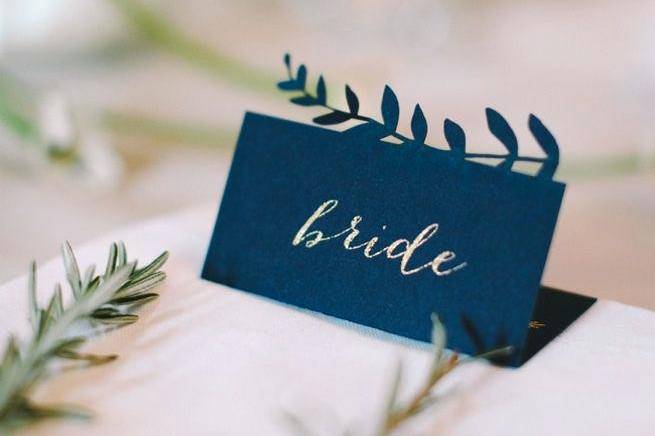 If you've decided that you'd like to change your name after marriage, then one of the things on your post-wedding to do list will be figuring out how and when to start the name change process!
Whether you're taking your partner's name, sticking to your surname or using a combination of both surnames, there are a few options to consider when it comes to changing your name after marriage.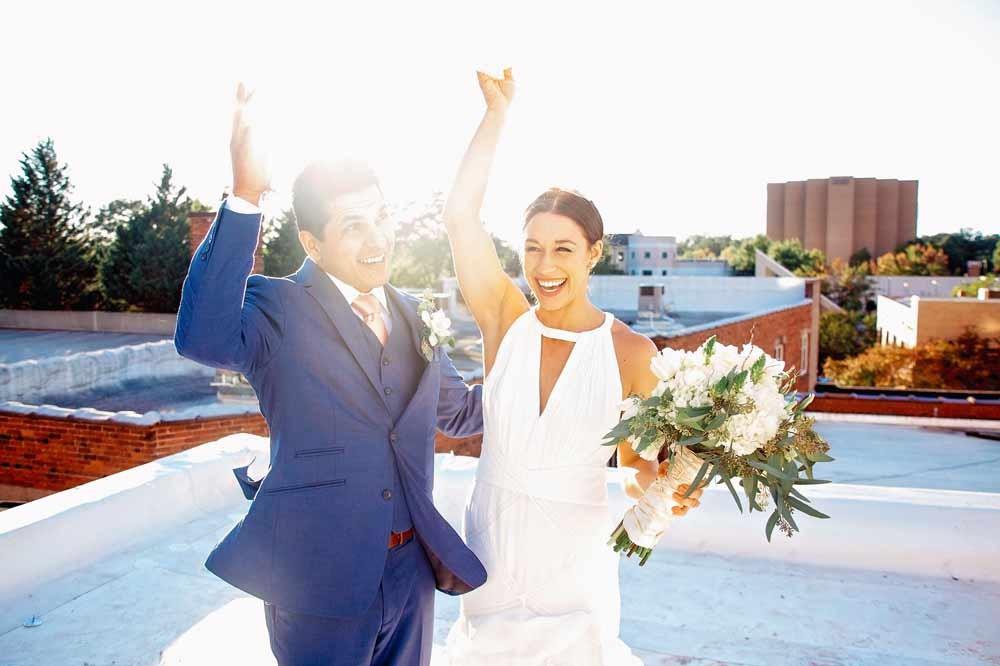 Image: Amoureux Weddings
From the emotional considerations to the legal practicalities, check out our complete guide to everything you need to know about changing your name after marriage.
Please note: This information is correct as of May 2020. Please check the gov.uk website in case of any changes.

5 Things to Consider Before Changing Your Name
1. Do I Have to Change My Name?
Of course you don't, it's totally your choice. You should consider the personal toll that losing your surname can have. As well as the legalities and decision making, the process of changing your name is more emotional than anything.
While some newlyweds can't wait to take their partner's surname, there will be others that are toying with the "do I, don't I". For their partners, it can also be emotional – seeing the person you love distressed or confused about making the decision is difficult - and for some, it can even be hurtful if their partner doesn't want to take their name. Lots more men in heterosexual relationships are deciding to change their names after marriage too, so it's worth considering how you both feel.
Remember, it's not something you have to do straight away. You could wait until you start discussing having children (if that's what you want) so your family can all have the same surname, or until you need a new passport. There's not a time limit on changing your name.
2. Does it Take Away My Independence?
There are plenty of reasons why a woman or man could feel like they are losing some form of identity by changing their name. It could be that you've built up a strong and successful career in your surname, are an only child who doesn't want to lose the family name or just have a strong sense of identity that you fear will disappear.
Changing your name doesn't take away any independence you have, nor does it change you as a person but it's a really huge decision to make and having any of these feelings is totally normal.
3. How Do I Talk to My Partner About It?
Changing your name is a big deal and if you feel strongly that you don't want to do it, speak to your partner about it well before the wedding. Communicating openly about the issue, and explaining that the name change is nothing against him/her but, rather, an important part of who you are, is the best course of action if you want to avoid arguments in the run up to the wedding.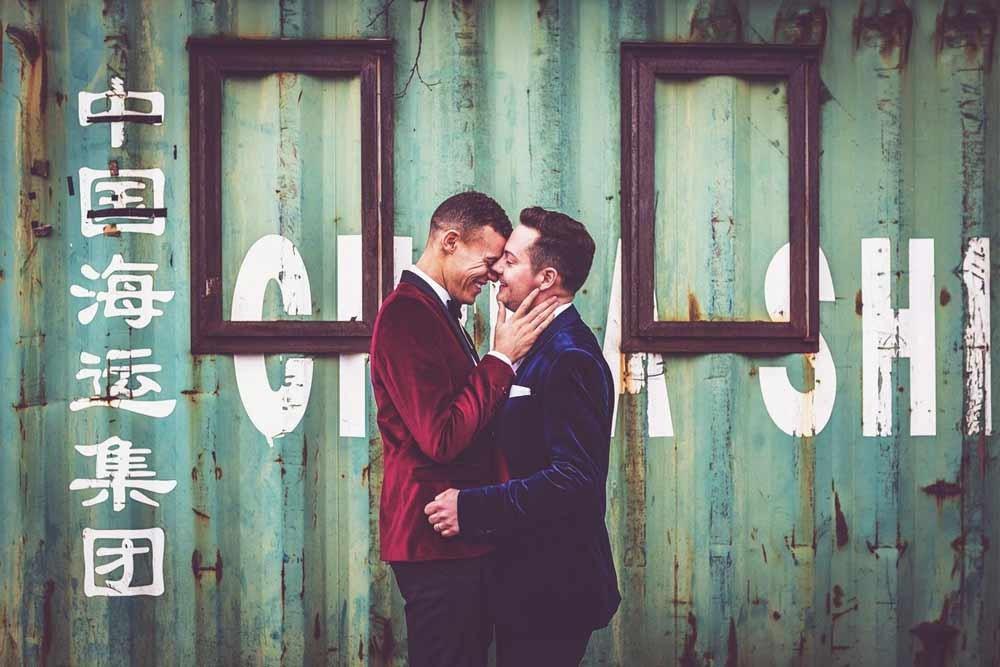 Image: Victoria Warehouse
4. What's About Same Sex Couples?
For same sex couples getting married or entering into a civil partnership, there is no name changing convention. But couples may still face a dilemma over name changing: in fact, because there is no legal convention, deciding whose surname to share – or whether to change names at all – may be even more contentious.
Again, communication is key: talking calmly about your options well before the ceremony is the best way towards reaching a compromise.
5. How Much Does It Cost to Change Your Name After Marriage?
We go into more detail about this below, but for most people the process of changing their name is free and the government will change your records for free too.
If money is an issue (and you've just paid for a wedding so it probably is!), be aware there may be some costs. For example, some couples may need to change their name by deed poll, in which case the cost is £4.44; while others may wish to purchase a passport in their new name.
Also note that if you fail to notify the DVLA immediately of a name change, you can be fined up to £100.


The Most Popular Name Changing Options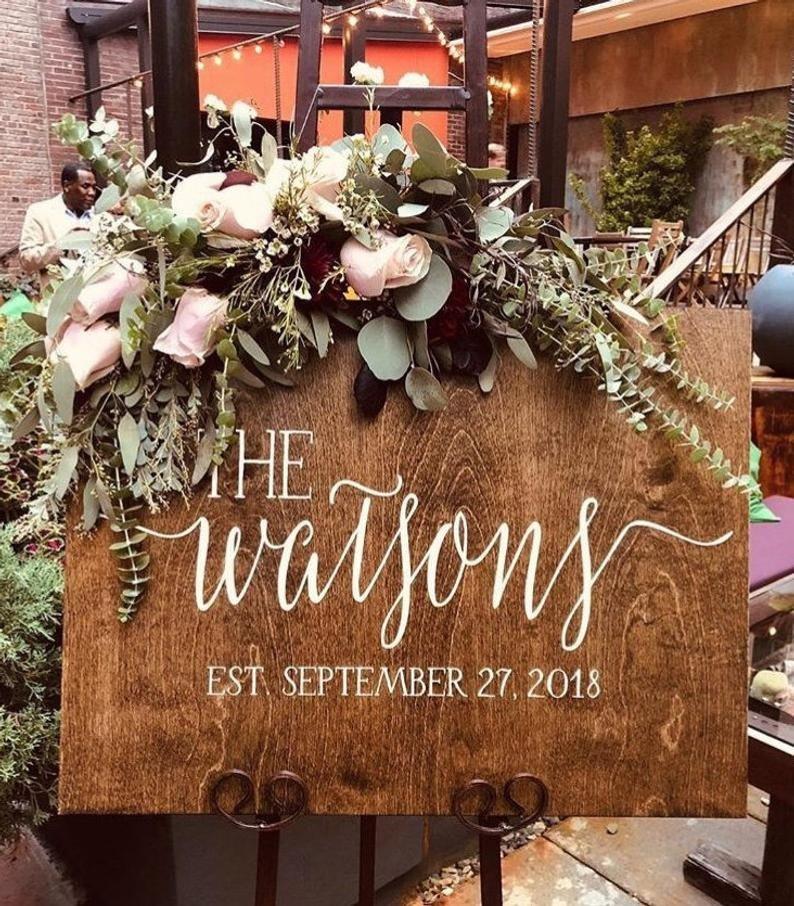 Image: Pinterest
Before you enter into a world of panic, stress and decision making, we have all of your options lined up for you:
Taking your Partner's Name
This is the most traditional route that heterosexual couples choose to go down, with the woman more often than not taking the man's surname. Although it is less common, there are some men who opt to take their new wife's surname too.
Double Barrelling
Some couples decide to adopt a double barrelled surname. This works well if you both have fairly short, easy to pronounce surnames like "Sullivan-Jones" or "Smith-Patel". Longer, more complicated surnames might be less appealing, but if you wish to "double barrel" your name, you can do so.
Changing Your Maiden Name to Your Middle Name
For women who want to keep with tradition but don't want to completely let go of their family name, an option is to change your maiden name to a middle name, so it is still part of your legal name – and your partner could adopt your maiden name as a middle name too.
Meshing Surnames
A new idea, growing in popularity, is to combine your surnames – also known as meshing. The most famous example happened when the journalist and TV presenter Dawn Porter married the actor Chris O'Dowd and changed her name to Dawn O'Porter.
Fusing your surnames is a good choice if you want to make a statement – and a totally fresh start – as a new married couple, and it's seen as a good choice for equality. Do be careful if the new name you create sounds silly or is chosen with tongue in cheek: remember that this is going to be your legal name from now on, and a name you'll pass on if you have children.
Keeping It Informal
Another, less formal, compromise is to keep using your surname unofficially, not changing your name or email address at work, for example. You'll still need to let your HR and accounts departments know that your name has legally changed (particularly if you've changed the name on your bank account), but you can let your colleagues know that you'd like to continue using your original surname in a professional capacity. Lots of teachers do this for continuity with their students.

How Do You Change Your Name After Marriage?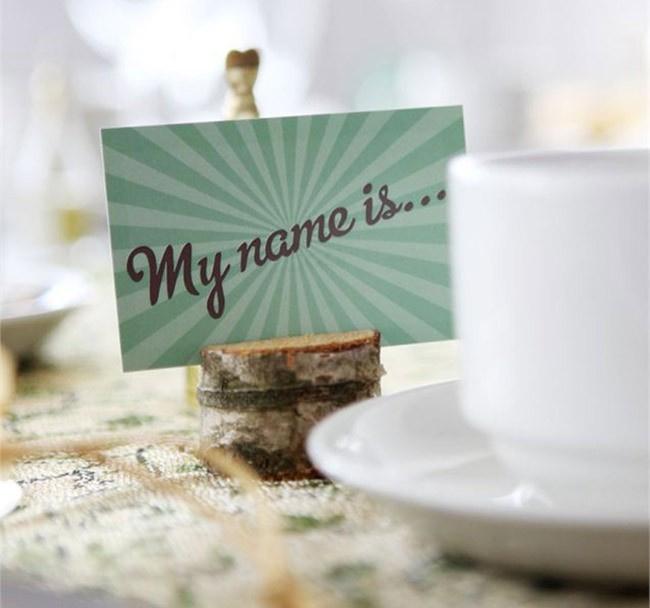 Image: JK Photography
Once you have decided what you want to do about your name after you get married, there are a few legal basics you should know:
Taking Your Husband's Name After Marriage
You don't need to change your name by deed poll to do this, but you do need to send a copy of your marriage certificate to all relevant authorities, such as the DVLA, and your bank. Check if the organisation you are contacting requires the original marriage certificate or will accept a copy. You will also need to apply for a new passport: if you want to book your honeymoon tickets in your new name, you can apply in advance.
Taking Your Wife's Name After Marriage
If a man wants to formally change his surname to his wife's, he will just need to send a copy of his marriage certificate to record offices, such as the DVLA and Passport Office. However, non-government organisations such as your bank or building society may not accept your marriage certificate as documentary evidence to change their records. In this case, a deed poll may be required. It's best to check with your bank or mortgage company what they need.
Same-Sex Couples
If a same sex couple decides to share one of their surnames, the partner who is changing their name will be able to use their marriage or civil partnership certificate to update their personal records and will not need a deed poll.
Keeping Your Surname
If you decide to keep your surname you don't have to do anything as none of your personal records or accounts will need to change.
Using a Surname as a Middle Name
If you choose to do this, you must apply to change your name by deed poll using a specialist agency or a solicitor. You'll need to supply a copy of your marriage certificate to make this change, and you'll need to have your deed poll certificate before you can apply for a new passport. It's probably safest to book your honeymoon tickets in your original surname if you're heading straight off on holiday.
Using a Double-Barrelled Name
If a woman or man wants to double-barrel their surname, they will often just need to send copies of the marriage certificate to relevant authorities along with a note stating their new chosen surname, including which order you want the names in and whether it is hyphenated.
However, if the name change is not straightforward (e.g. you want to use your original surname after a divorce), you will need to change your name by deed poll. If you both need to change your name by deed poll, then it's recommended the man change his before the wedding then his wife can simply use her marriage certificate to apply for a new passport/change her records after the wedding (saving on the expense of two deed polls). The same applies to a same sex couple if one partner changes his/her name before the wedding/civil partnership. Leave enough time for this process and to order new passports if you're booking honeymoon flights in your new name.
Meshing Your Names
You can mesh two surnames (e.g. John Smith and Jane Doe become John and Jane Smoe) or create a totally new surname to share. Doing this requires a deed poll and if you want to keep your old surname as a middle name, you can do this at the same time.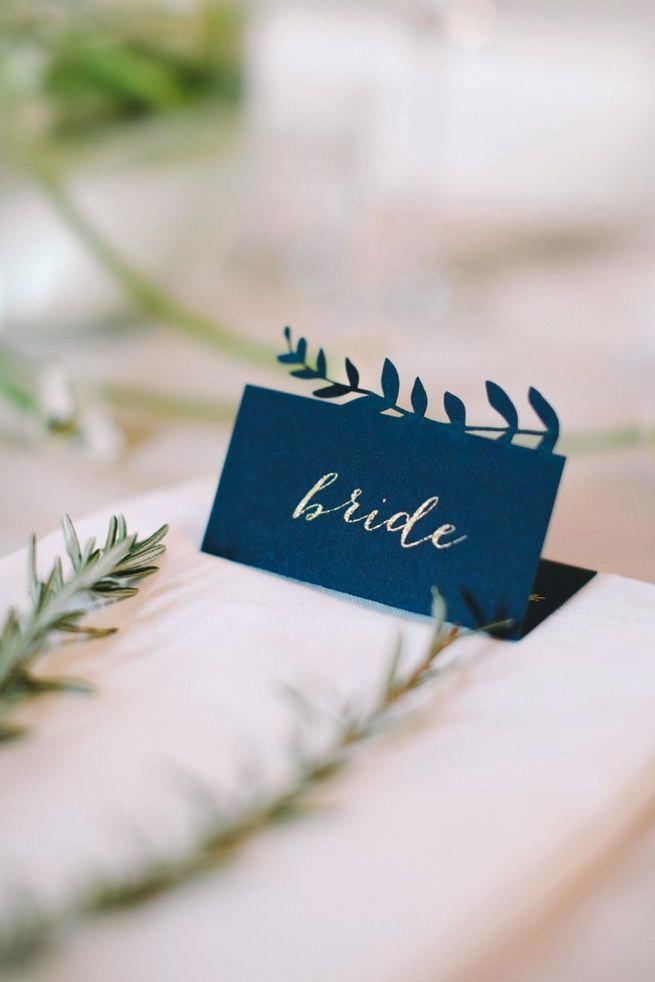 Image: Pinterest
Expert Advice from NameSwitch
To help couples totally understand the process of changing your name, we spoke with industry specialists NameSwitch – a company who have compiled a database of hundreds of companies and all of the information needed for each one when changing your name.
Using their service can save couples an approximate time of 15 hours when changing their names.
You simply visit their website, fill in your details, and tick the boxes of every company that you need to inform about changing your name. NameSwitch then automatically generates every single one of the letters you need to send off and a set of personalised instructions.
They offer both electronic and print packages, depending on whether you want to print the letters yourself.

Who You Need to Notify of a Name Change
The passport office (see more details below)
The DVLA (driving licence, vehicle registration)
HM Revenue and Customs
Child Benefit
Local Authority (Council tax and electoral register)
Land Registry
Student Loans
Your employer
Your bank or building society
Your mortgage provider
Your pension providers
Credit card companies
Your phone & broadband provider
Your doctor
Your dentist
Your vet
Your gym
Your motoring organisations (breakdown cover)
Utility companies (gas, water, electricity providers)
Your insurance company (motor, home, travel, pet)
Loans companies
Magazine subscriptions
Store cards & online accounts
Changing Your Name on Your Passport
You can change your name on your passport up to three months before your wedding ceremony. Your old passport will then be cancelled.
The new passport is 'post-dated' which means it is valid from the date of your ceremony and you can't use it before the ceremony. Some countries won't issue visas for post-dated passports so do check with the country's consulate.
To renew your passport you can either:
Apply online here.
Apply using a standard passport application form which you can pick from any Post Office branch.
You must also send A 'Post-Date Form 2' along with your application.
The religious minister or registrar who will conduct the ceremony must sign this, as must you with your current name and signature.
For more information on changing your name, be sure to check out NameSwitch!