How to Plan a Stag Do: Everything You Need to Know
Got a stag do to plan? We've got you covered - here's everything you need to know about planning a stag do
We have included third party products to help you navigate and enjoy life's biggest moments. Purchases made through links on this page may earn us a commission.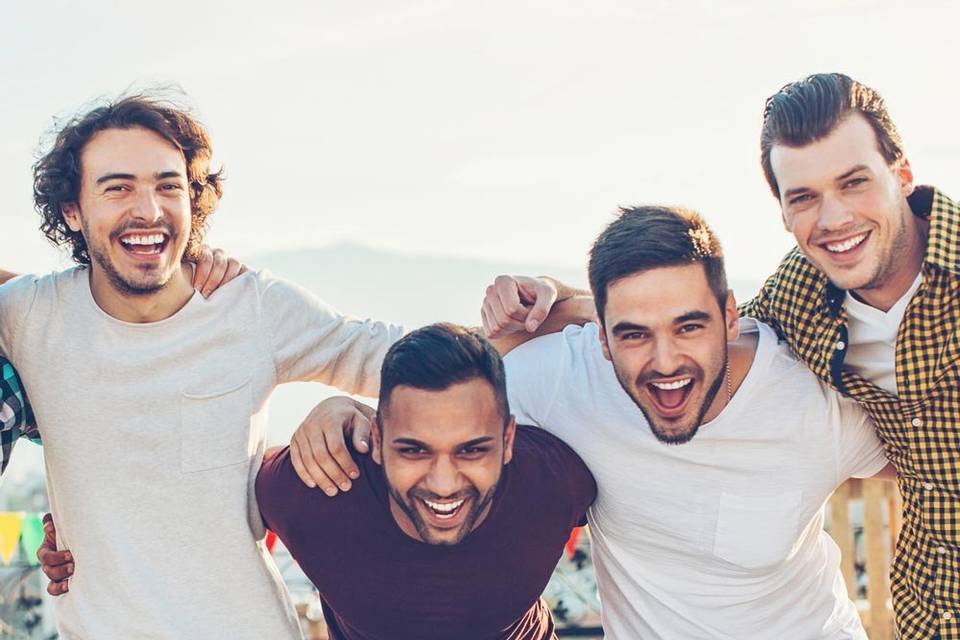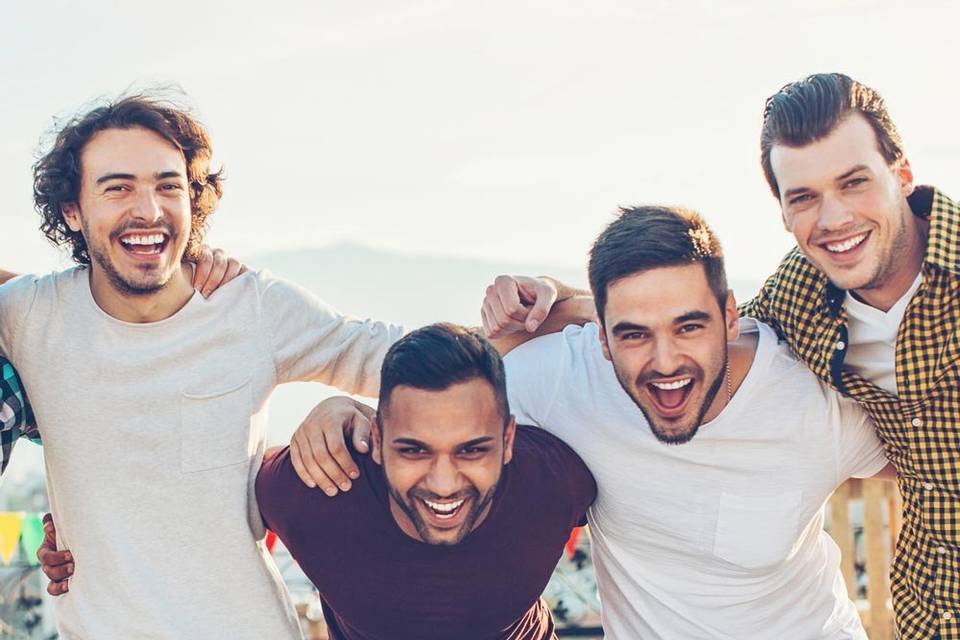 He's asked you to be the best man – now you've got a best man speech to write and a stag do to plan, but where do you begin? We asked the experts at Freedom to give us their top tips for planning a stag do.
READ MORE: Active stag do ideas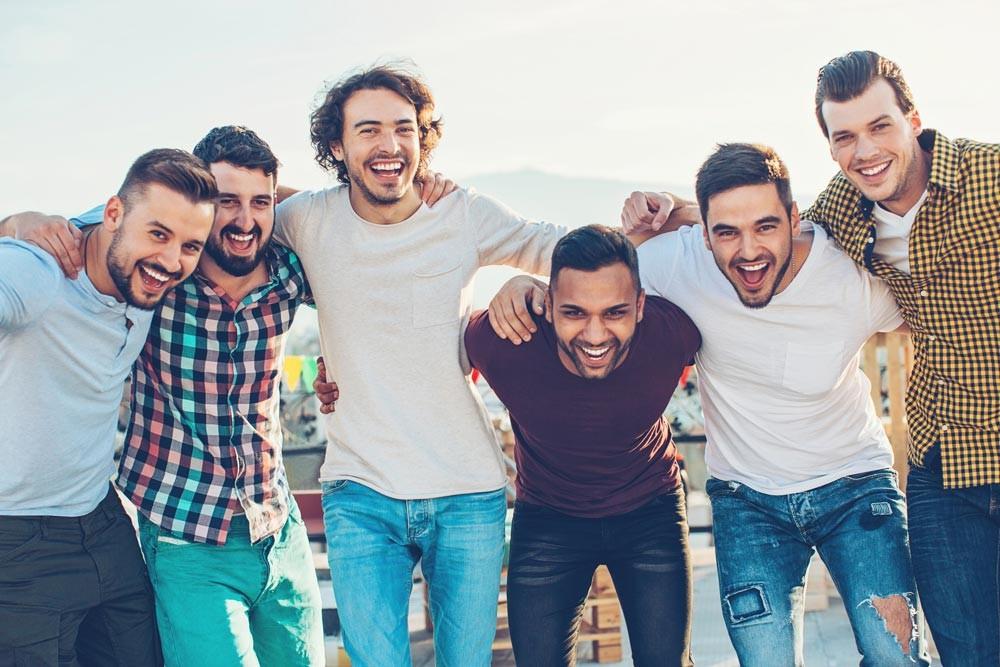 "You've got a stag do to organise and the groom will expect it to be EPIC," says Kathryn from Freedom, "Panic attacks, sweaty palms, palpitations – we know it's daunting but we've got ten simple steps to make sure all is good in your best man world. Stag do – sorted."
1. What Does He Want?
Make sure you consult with the groom, as this is all about him. You don't have to give away what you're planning but it's definitely worth finding out if there's anything he absolutely does not want to do.
2. When Can It Happen?
Stag dos tend to happen around a month before the wedding – this gives everyone time to recover and ensure all bruises have faded ahead of the big day. Get a group chat together to determine a date everyone can do.
3. Who's on the Guest List?
Will the groom want the male members of his bride-to-be's family present on his stag do, or would a local night out be more suitable for that? Check who the groom really wants present and find out if there's anyone who he'd rather not have there.
READ MORE: Fun ideas for an Edinburgh stag do
4. How Much Will It Cost?
Think about who is on the guest list and what they'll be able to afford. You might want to fly to Ibiza for a long weekend, but can the groom's student brother afford to do that? Figure out something with a price point that's reasonable for everyone.
5. Where's It Going to Be?
Are you going to stay in the UK or head overseas? Bear in mind the point above – the further afield you go the more it will cost. Planning to jet off to Las Vegas will cost a lot and may reduce the number of guests who can attend.
6. What Activities Will You Do?
It's not a real celebration without some serious stag do games! There are lots of stag activities for you to consider, depending on the group you have and where you are going.
READ MORE: Over 100 stag party activities
7. Get Communicating
Make sure everyone invited knows the essential information – where they're going, the date, what activities you have planned and what they need to bring for them, as well as the accommodation details. Don't forget to include those that don't have Whatsapp!
8. Collect the Deposits
Deposits will usually be required when booking accommodation and activities and it can be difficult to get these. Ask for them up front from everyone – when a deposit has been paid people are less likely to drop out too!
READ MORE: The ultimate guide to stag dos in Brighton
9. Time to Book
Once the date, activities, accommodation and price have all been agreed on and you've collected together the required deposits, it's time to book the stag do, get the T-shirts printed and start the countdown.
10. Confirm Everything
This is important – confirm everything with everyone who is invited, so no one is confused about the details, but also confirm with the places you've booked closer to the time to make sure everything is going ahead as planned.
READ MORE: 50 amazing stag do packages
Now you know how to plan a stag do, here are some inspiring ideas to suit all kinds of grooms…
The Active Groom
He doesn't like to spend all night sitting in the pub, but fancies himself as a Bear Grylls type who loves to take a risk and flirt with danger. If that sounds like the stag you know, consider activities such as Bubble Football, paintballing or laser quest, or go for a multiple activity options such as Freedom's 'Crazy Gang', 'Goofy Games, 'Rage Buggies' or 'Mud Warrior'.
READ MORE: How to have a Bear Grylls-worthy stag do
The Quiet Stag
If your stag isn't much of a party animal and wants something low-key, don't worry. There are plenty of options that don't involve a big night out. Consider trying to find your way out of an escape room, where you work as a team and use your brains to break out.
If that doesn't appeal, what about 'Play with a Legend', where you can play football with a famous footballer, or a treasure hunt where you split into teams and race against each other to win?
The Party Lover
Does the groom love to have a drink? You don't have to just do a pub crawl. Freedom have several activity-based drinking packages so you can combine the beers with some fun too. Why not book an Alcohol Connoisseur Class?
Gin tasting, whisky and bourbon sampling make for a high-spirited afternoon. You could start the day with a Boozy Brunch before having your steins filled at the German Bierkeller or taking a Beer Tasting Masterclass at a real ale pub. Not a fan of ale? Why not head to a cider festival in Bristol for a staggeringly good time?
Still searching for stag ideas? We've got an amazing guide to stag dos in London, why not check it out?