How to Plan a Stag Do? Your Ultimate Guide & Stag Do Checklist
Plan the perfect stag do with our guide complete with stag do itinerary advice and a full stag do planning checklist, along with expert advice from the pros!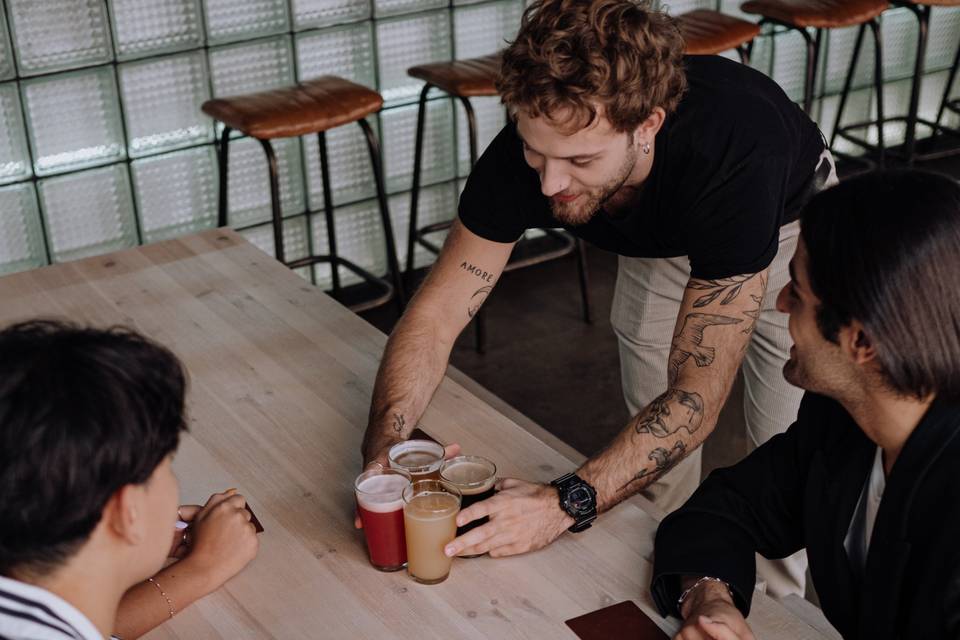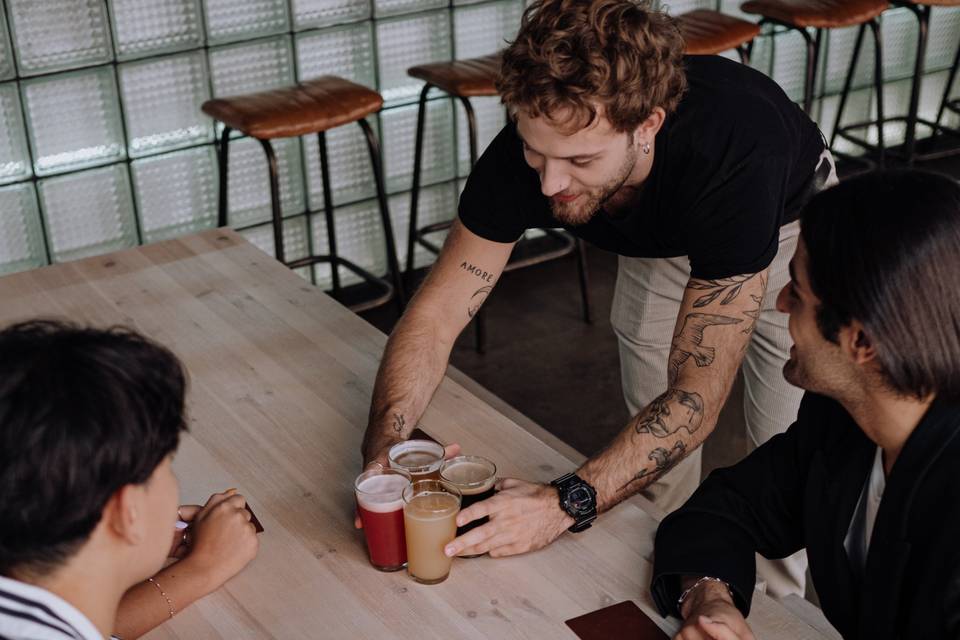 Is there anything more exciting than being asked to plan a stag do for someone? We think not… The fact your best mate or family member has trusted you to organise their stag do is a badge of honour in itself, but where do you even start?
Planning a stag do is easy, you might think all you need is beers, banter and the boys, right? Wrong! Think again friends. In fact, stag do planning has far more to it than that, much like planning a hen party or throwing a sten do, there's quite a lot to consider.
To help ease the workload, we've come up with a full-blown stag do checklist which covers everything from making the group chat and setting a date, to arranging travel and planning those stag do games. Our stag checklist and handy step-by-step guide will ensure you don't miss out any important steps.
So fear not, the process of organising a stag do itinerary and completing everything on the stag do checklist can still be super fun and stress free with a little help from us, and some stag do experts.
How to Plan a Stag Do? Your Ultimate Guide & Stag Do Checklist
Along with the experts at ChilliSauce and StagWeb, we've conjured up the ultimate guide to planning a stag do, complete with stag do itinerary advice, tips on how to plan a stag do and a detailed stag do checklist - you can thank us all later! Ready to plan the stag of a lifetime? Let's go…
The Ultimate Stag Do Planning Checklist
No matter whether you're planning an epic stag do week abroad, or a cool and chilled London stag do, this stag do checklist will take you through each stage of planning to ensure nothing gets left off the to-do list.
1. Establish Who's Planning
Before you begin organising any stag do, you first need to establish who's in charge. Some people ask just one person to plan their stag do (it's usually the one of the best man roles or an usher duty), but often, the role of stag do planning will be assigned to two or three people so the role is shared out.
Both scenarios can work well, but before you do anything, you need to make sure you're aware of anyone else who's been tasked with planning the do as well.
If there are a few of you, you can go through this stag do checklist and plan out who will be responsible for what. Someone may be really good with numbers and take care of the payment side of things, while another may be a logistics mastermind and want to organise timings, transport and the final itinerary.
If it is just you who's planning the stag do and you do feel like you want some help, there's no reason why you can't ask one of the wedding party members like a groomsman or usher to help out.
One thing we would say is don't get too many people involved - having help is all well and good, but we all know the saying about having too many cooks...
2. Plan the Guest List
Once you've established who's on the planning committee, you can start to put together a provisional guest list. This should ultimately come from the person you're planning the stag do for as they will know exactly who they want there, and who they don't. You need to take their list and stick to it - no additions!
3. Consult the Stag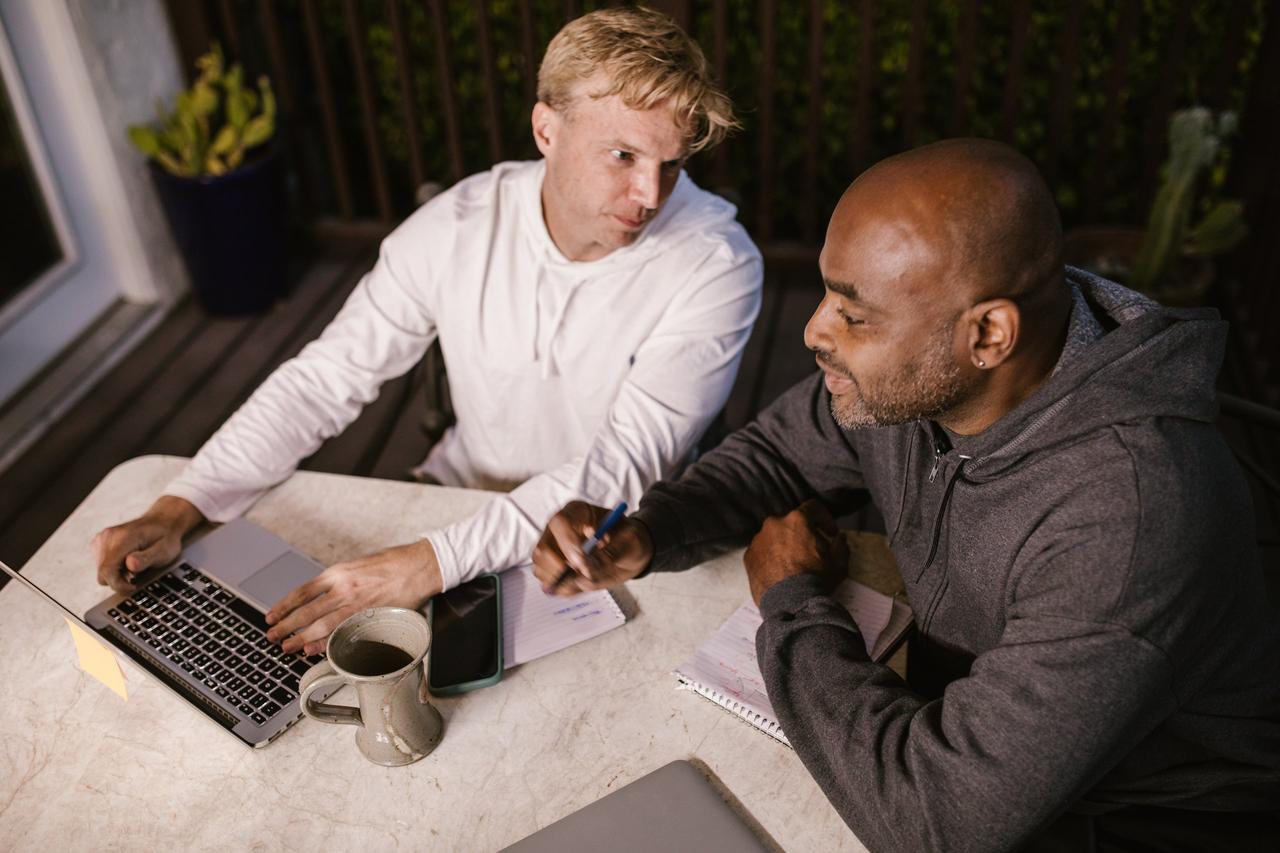 Before you head off into the land of secrecy and plan the ultimate stag for your pal, it's important you consult the person you're planning the stag do for. There are a number of things you want to ensure you cover when you have this conversation - the more information you get now, the less you'll need to communicate with them throughout the process.
When talking to the stag about what they want, you should try to cover:
What are their expectations about paying? Are they happy to cover their own costs or will you be splitting their cost across everyone else's payments?
How long should the stag do last? Are they after a day or night out, a weekend away or something more elaborate. People with children, busy schedules or financial commitments all need to be taken into consideration when deciding this.
What dates are they free? If there's one person who needs to be able to attend the stag do, it's the stag themselves so get them to give you three to five dates they can do, that you can then propose to the group.
Do they have any special requests, dos and don'ts? Is there anything they particularly want to do or an activity they'd love to try out? Equally, check if there's anything they really don't want to do, and take it seriously. This is not the time to call someone's bluff.
Who do they want on the guest list? Now's the time to get a list of everyone the stag wants to be invited, their contact details and anything you need to know about them. For example, you need to know if there are any non-drinkers, people with medical conditions, dietary requirements or other details that may determine the kind of activities you organise.
How involved do they want to be? Traditionally speaking, stags have absolutely no idea or involvement in what's planned for the stag do, it's very much a surprise and quite often, a bit of a stitch-up. However, some stags may want to be involved in the planning, or at the very least, informed about what the plans are. Not knowing what's being arranged could cause apprehension or anxiety for someone so it's really important to check with them.
4. Create the Group Chat
Now it's time to create the legendary stag do group chat. Whether or not the stag is in this group chat will all depend on whether they wanted to be involved or not - usually, they are not in the WhatsApp group. Making this group chat is where the stag do planning really begins.
Start by adding everyone into the group chat and introducing yourself and whoever else is planning the do. For your first message, introduce yourself to the group and explain that you'll be planning the stag do, and then ask each of the other stags to introduce themselves so that anyone who is less familiar with the group will feel like they've had a bit of an introduction to everyone.
5. Decide on a Budget and Duration
Once everyone has had the chance to (virtually) meet, it's time to put the financial feelers out. It's impossible to do any stag do planning without knowing what people are able to spend.
One tip for planning a stag do is to limit any super open-ended questions, so instead of asking a group of people what they'd be up for paying, give them a ballpark figure that's inline with the type of stag do your friend wants.
For example, you could put it out there and say, "Hey everyone, [insert stag's name] is keen to do a weekend stag do in London. Until we get some concrete plans in place I can't give everyone a final figure, but would everyone be comfortable with spending between £X and £X?" - and don't give too big of a scale, anywhere between £50 and £100 is more than enough of a span.
Once people start coming back with their thoughts, you'll have a really good idea of what your total budget is and you'll know who is on board with the duration and can give up that amount of time.
READ MORE: Summer Wedding Suits to Keep You Cool
6. Propose Chosen Dates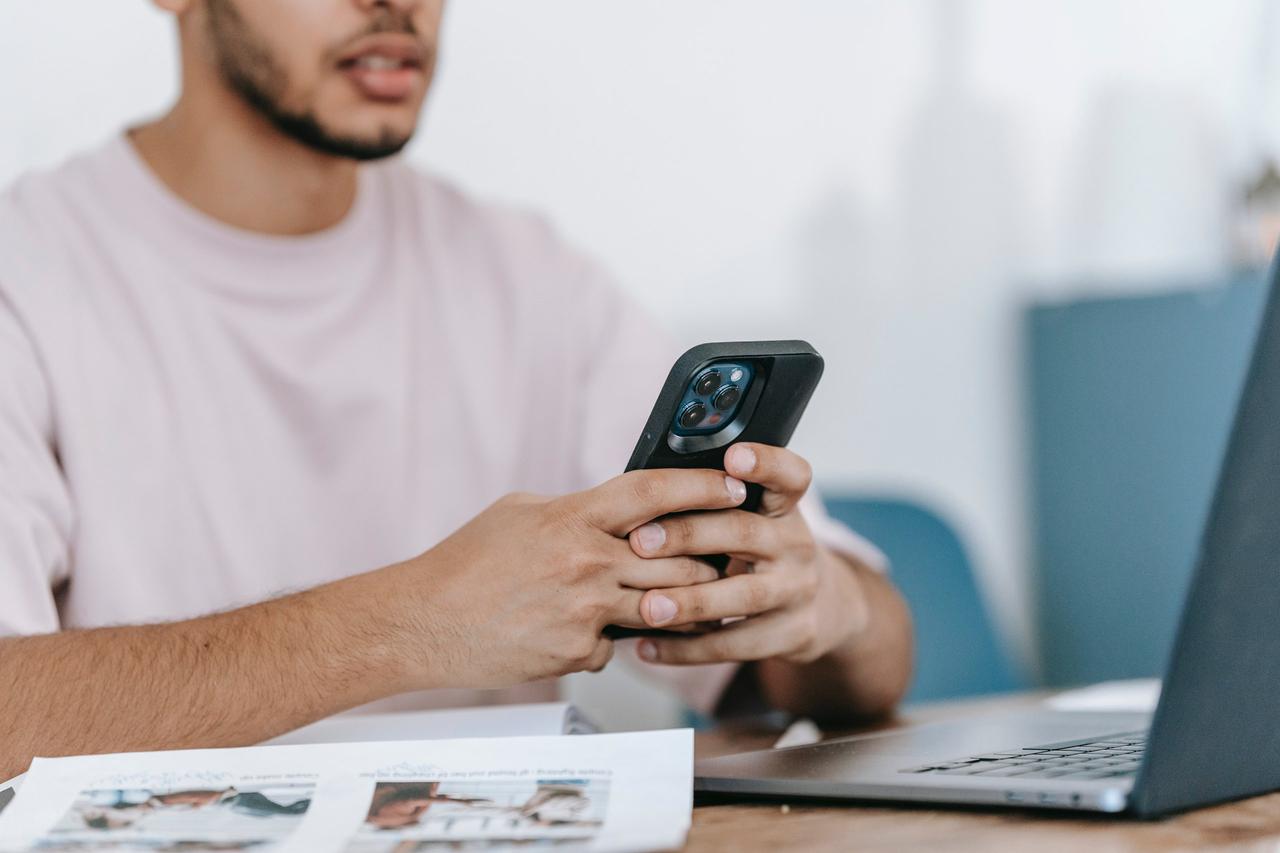 Once you know everyone is on board with the budget and the duration of the stag do, it's time to start thinking about dates. This is where your conversation with the stag will come in handy. Put the three to five dates forward to the group and have everyone select which ones they can do.
In most cases, the date which the majority of stags can do will be the one chosen, however if there are key people the stag absolutely needs there, the ones which they can do will be the favoured dates. When you send the options, encourage everyone to be as flexible as possible and tick all the dates they can do.
If you are planning to go with a majority rules approach, communicate that right at the start so no one feels hard done by if the date they wanted isn't the one picked. Give people some time to complete this task as many of the attendees may have to take their family and jobs into consideration when looking at their availability.
7. Finalise Dates
After a week or two, it's time to choose the date. You can either go with a majority rules approach, but as we already said, if there are any key players who the stag absolutely wants there, you need to ensure they can make it.
Once you have picked the dates, let the group know as soon as possible so people can block it out in their calendar, arrange childcare or pet care, and book annual leave if necessary.
8. Communicate a Payment Plan
Before you start booking the main activity and accommodation, you'll need to communicate a payment plan with the group so they have plenty of notice of when and how often they'll need to make payments. You want to strike a balance between giving people plenty of time to pay the full amount, without leaving yourself out of pocket when making bookings.
Most people request a deposit of some sort from attendees - a payment substantial enough to secure the activity and accommodation deposits, but not the full amount. You also want to give people at least one pay cheque's notice before requiring a deposit to give plenty of time.
Once a deposit is paid, we recommend having one or two further payment dates between now and the stag do itself. Some people will prefer to pay the whole thing in full, but there will be guests who really appreciate the flexibility.
9. Choose a Main Theme or Activity
Now you have your dates sorted, it's time to start planning activities and deciding on a theme if necessary. We'd always recommend having one or two main activities or plans which shape the stag do. This could be an adrenaline junkie activity, a live event or a bar crawl - what you choose will entirely depend on the kind of stag you're planning.
10. Book the Accommodation
Knowing what you are doing and where you are doing it means you can now look at securing accommodation for the group if the stag do is an overnight, weekend away or longer affair. If you're booking a shared house or Airbnb style accommodation for the group, check that they allow these kinds of celebrations.
Many do, but there are some hotels and apartments that don't welcome hen and stag parties. Noting check in and check out times as well as any ground rules for the accommodation (such as no smoking and noise curfews) is important too - you'll be in charge on the day and you don't want to end up with fines or complaints which could put a damper on the celebrations.
11. Organise Transport
The size of this task will depend on where you are having the stag. If you are traveling abroad for the stag do, we'd recommend flights are booked at the same time as booking the accommodation and you'll also need to ensure that everyone has a valid passport to travel.
For more local stag dos, sorting your own travel out is fine, but with ones abroad, leaving people to book their own flights can lead to a headache.
Some may need to - if they have a loyalty scheme, prefer to fly a certain class or are going for a slightly longer or shorter period of time it makes sense for them to do that, but for those who are travelling with the group and want to be on the same flight, one booking makes it much easier.
If the stag do is in the UK, we'd recommend looking into travel arrangements a couple of months in advance - but before you book anything, ask the group how they are planning to travel. Often, different groups will carpool if the destination is in driving distance, but this is only feasible if parking is available at your hotel.
For those who want to commute, train tickets are often cheaper when booked in advance, but you could also look into coaches which are usually cheaper than trains and operate in almost all major UK cities.
For UK stag dos, if people are happy to arrange their own transport, we'd recommend letting them - it's one less job for you to do.
12. Draft an Itinerary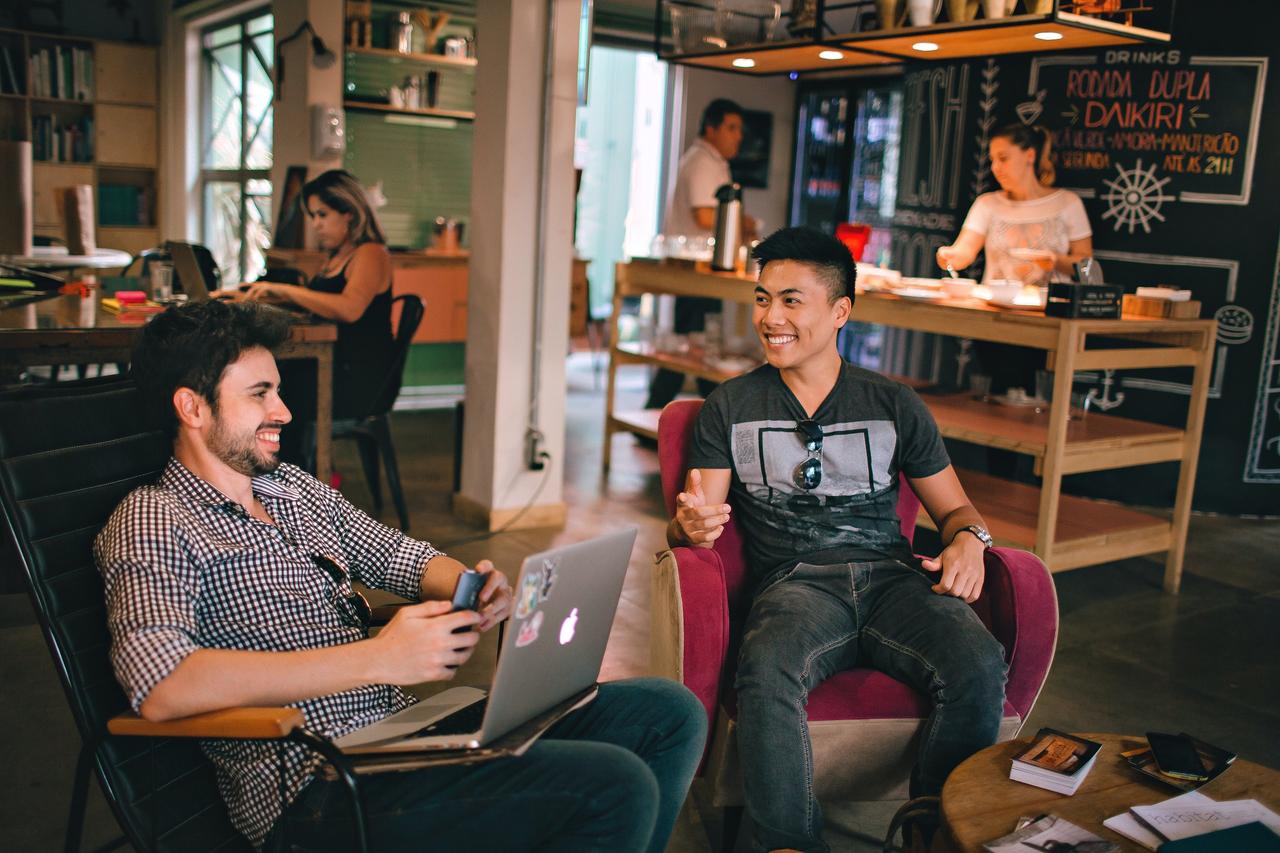 With the main logistics of the stag do organised, you can start to put together a brief stag itinerary. Doing this will also ensure that you have planned in enough downtime, and identify whether or not you need to book any smaller activities to fill large gaps in time.
An example stag do itinerary should include:
What time people are expected to arrive? Including hotel check in times if applicable.
Details of all activities and the locations of these activities in case some attendees are only joining for particular aspects of it.
Estimated durations of activities.
Any free time where the stags can explore the local area of chill out together
The expected end time, including hotel check out times if applicable.
If flights have been booked, these details and timings need to be on the itinerary as well.
Details of any outfits needed. If you are doing any fancy dress or particular dress codes for any of the days or activities, detail this on the itinerary so people know what they need to wear or bring and when.
13. Update the Group
Once the itinerary has been drafted, send it to the group with an update on what's been booked and what the plans are. The update should include details on any additional activities which need props, outfits or gifts for the main stag, as well as any activities which aren't included in the price.
For example, if you are planning a night out on the town after the activity, are drinks included or do people need to budget for that separately? The same goes for any meals, too. This is also a great time to ask the rest of the group for any feedback they have, as well as ideas on additional, smaller activities and games ideas to play when you're hanging out together.
14. Plan Stag Do Games & Smaller Details
With the feedback and ideas from the group, now is the time to think about smaller details. This can include planning some hilarious stag do games, getting the groom's partner to do a Mr & Mrs or Mr & Mr quiz for them to answer, arranging a scavenger hunt, getting videos recorded from anyone who can't make it and any other finishing touches that will really make it memorable.
For this part, we'd recommend having a bit of a brainstorming session with others - when it comes to the little touches, the more ideas the better.
15. Collect Final Payments
With the stag do drawing closer, it's time to ensure everyone has paid up. Be mindful when chasing payments as some people may feel embarrassed at missing the deadline or struggle to get it in on time. If you're in a position to be patient about it, great, if not, politely request all final payments.
Getting everyone to pay up can be one of the more stressful parts of planning a stag do but it's important to remember that it's very unlikely anyone's paying late on purpose.
16. Send Final Itinerary
If there's been any changes or any extra details added to the stag do plan, send out a final message with any details the stags need to know ahead of the big celebrations. Now is also the time to hype the gang up - we're talking GIFs, memes, emojis, anything you can think of to get the group pumped for the stag of the century. .
17. Have a Great Time!
The final item on the stag do checklist is to have a great time! Enjoy every minute and if things don't quite go to plan, don't panic.
What is a Stag Do?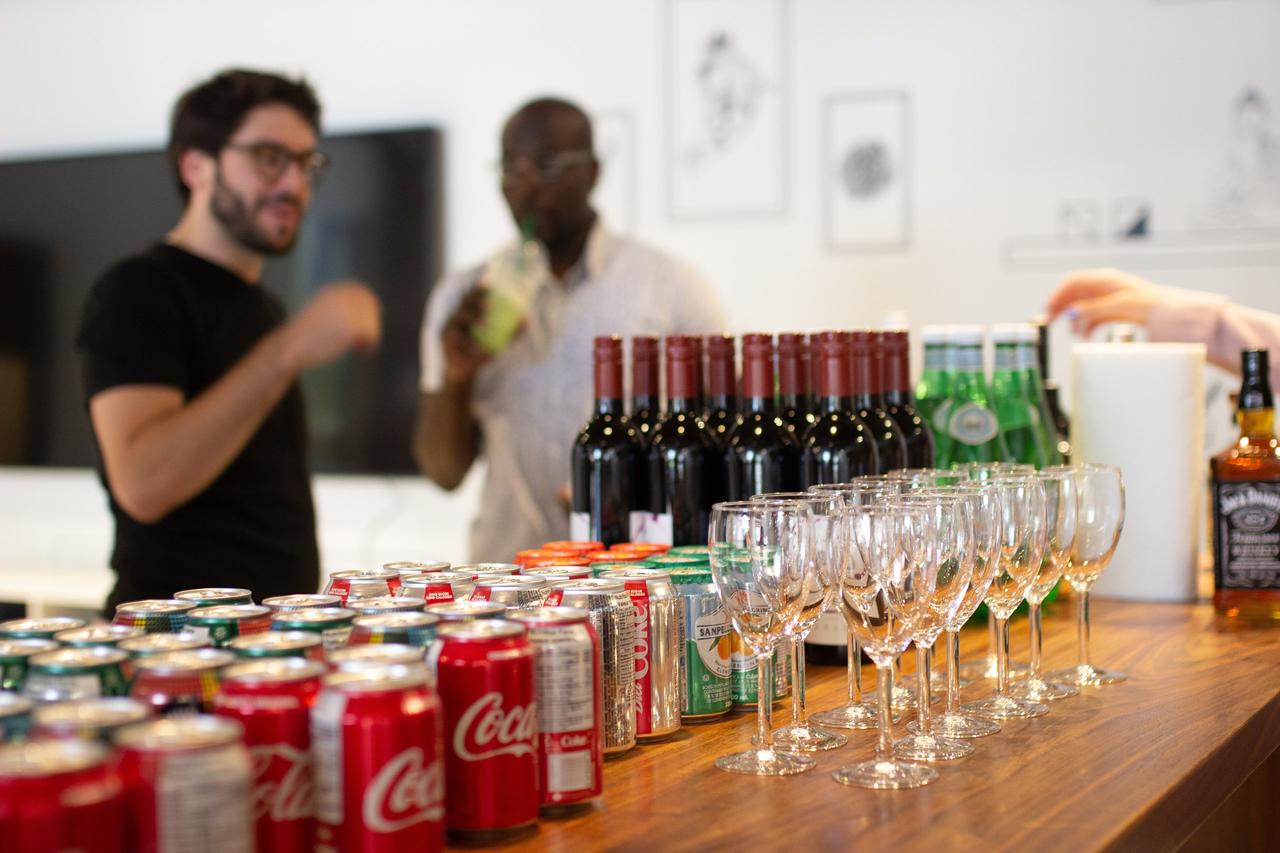 A stag do is what's commonly known in the UK as the pre-wedding celebration for grooms. Traditionally, grooms have stag dos and brides have hen parties, but in more modern times, more and more couples are opting for sten dos and gender neutral fox parties.
So why is it called a stag do and why do people have them? Well, the celebration dates back all the way to ancient Greece where, in Sparta, the night before the wedding was used for pre-wedding celebrations for the groom and his military comrades - this would involve a feast and toasts to the end of his 'youth' and was very much a celebration of the groom himself.
The term stag was chosen for its quintessentially English routes and is widely used in the UK, Ireland and Canada. Way back in the day (we're talking medieval England) the term stag wasn't just used for a male deer, but for any male animal in general.
Aussies use the term 'bucks' for their stag dos while Americans use the term 'bachelor', but us Brits rejected the notion of bachelor and bachelorette parties because of their French language roots and settled on stag and hen.
Expert Advice on How to Plan a Good Stag Do?
We spoke to the teams at stag do planning companies StagWeb and ChilliSauce to get their expert advice on how to plan a good stag do. When asked what their most important piece of advice is to nail the perfect stag do, both experts had the same exact answer: book early!
The team at StagWeb explain, "The longer you leave booking the stag do, the more likely you are to miss out on your chosen activities, hotels, time slots and more. By securing the deposits and bookings for the bigger things like accommodation and main activities, you give yourself much more time to focus on the smaller details that will make the stag do memorable.
"Leaving it too long will also mean the responsibility will be hanging ominously over your head for longer…"
James Baddily from ChilliSauce adds, "What a lot of people fail to understand is that the best activities and hotels often get booked out months in advance, so leaving planning to the last minute will almost always lead to disappointment and leave you with little options to choose from.
"The same goes for flights if you're planning a stag do abroad - prices often increase closer to the time or event while availability decreases. Take our word for it and start planning early."
Does the Groom Pay on a Stag Do?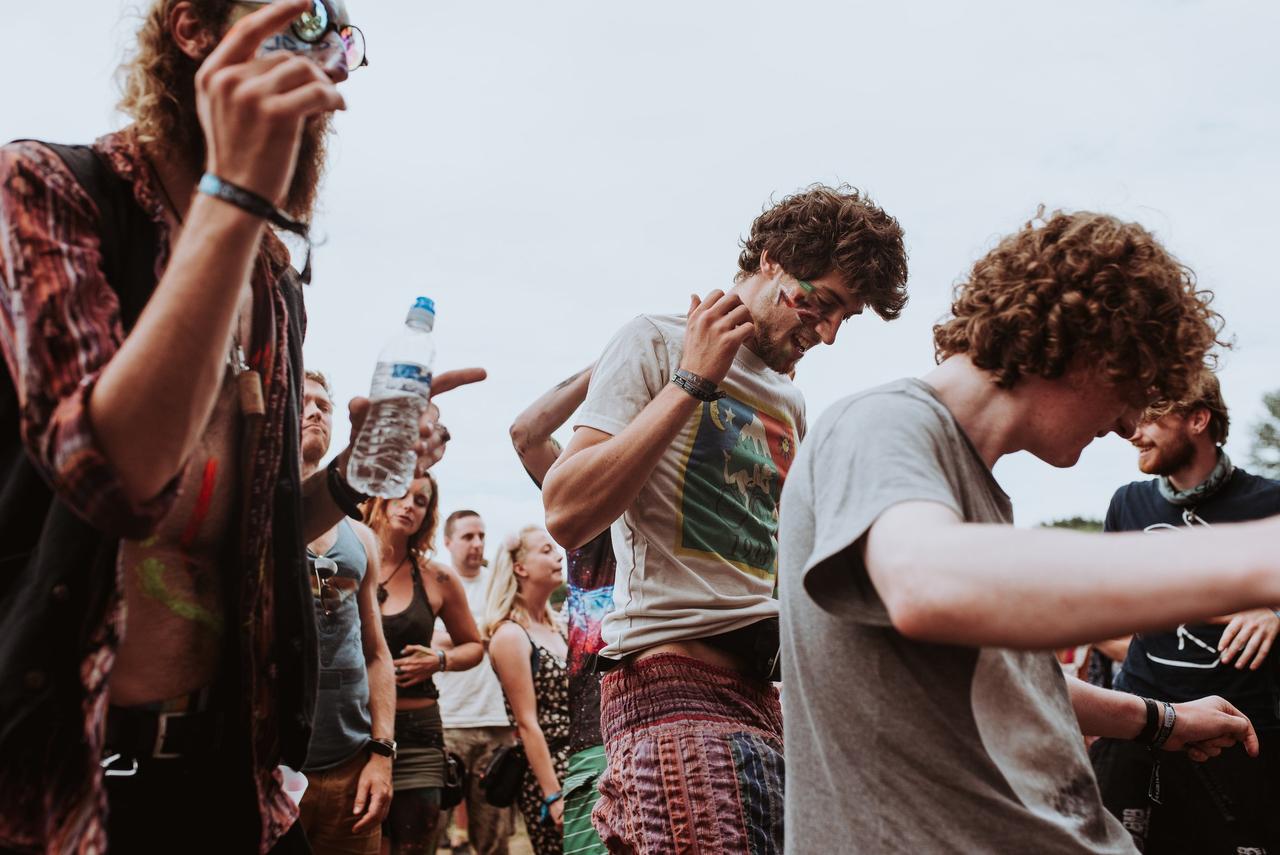 Traditionally speaking, the couple who are getting married don't pay for their own stag, hen or sten parties respectively. If you want to go down this route, what normally happens is you work out the cost for the entire stag weekend, all in, and then divide it by the number of people going, minus the stag themselves.
Splitting the cost of one stag between, say, ten people, shouldn't add too much to each person's individual cost, but it's important not to assume everyone is okay with this. When planning a stag do, deciding on whether or not the stag is going to pay for their own trip should be a group decision that everyone has agreed to, as well as understanding what the stag's expectations are.
There's a big difference between covering the cost of a night's accommodation and a few activities, versus a week's all inclusive stag trip to Marbs. For more on this, we have a complete wedding etiquette guide explaining who pays for the what in a wedding.
How to Plan a Stag Do for a Non-Drinker?
Planning a stag do for a non-drinker can feel like a tricky task because stereotypical hen and stag parties are synonymous with alcohol and drinking - but the reality is actually far from that. There are plenty of amazing stag do activities that don't involve alcohol and the experts agree.
James from ChilliSauce says, "Planning a stag do for a non-drinker will depend on how your friend normally socialises with their friends. Plenty of non-drinkers are more than happy going out to bars and enjoying non-alcoholic drinks as opposed to alcoholic ones, but not everyone does.
"To take the focus away from alcohol, we always suggest doing activities during the day as the main focus. These can be enjoyed by everyone and will give the group more to bond over than just alcohol. Many stag parties these days focus less on drinking and more on actual activities so you won't struggle to find plenty to do."
The team at StagWeb add, "We think planning a stag do for a non-drinker is a cracking opportunity to do something completely different and truly memorable. You could plan a fun activity that the stag loves to do or hasn't done before - something that will get the heart racing and the adrenaline pumping.
"What's more, you don't have to bother with the hassle of planning a boozy night on the town - swap that for a quality meal instead. You may also find that the other stags are more willing to splash out on the accommodation and more expensive activities if they know they won't have to contribute to a beer kitty or fork out for rounds of shots at a bar."
Planning a stag do without alcohol is actually more common than you think. In fact, alcohol free weddings are on the rise with more and more couples choosing to go sober on their wedding day.
How to Make a Stag Do Memorable?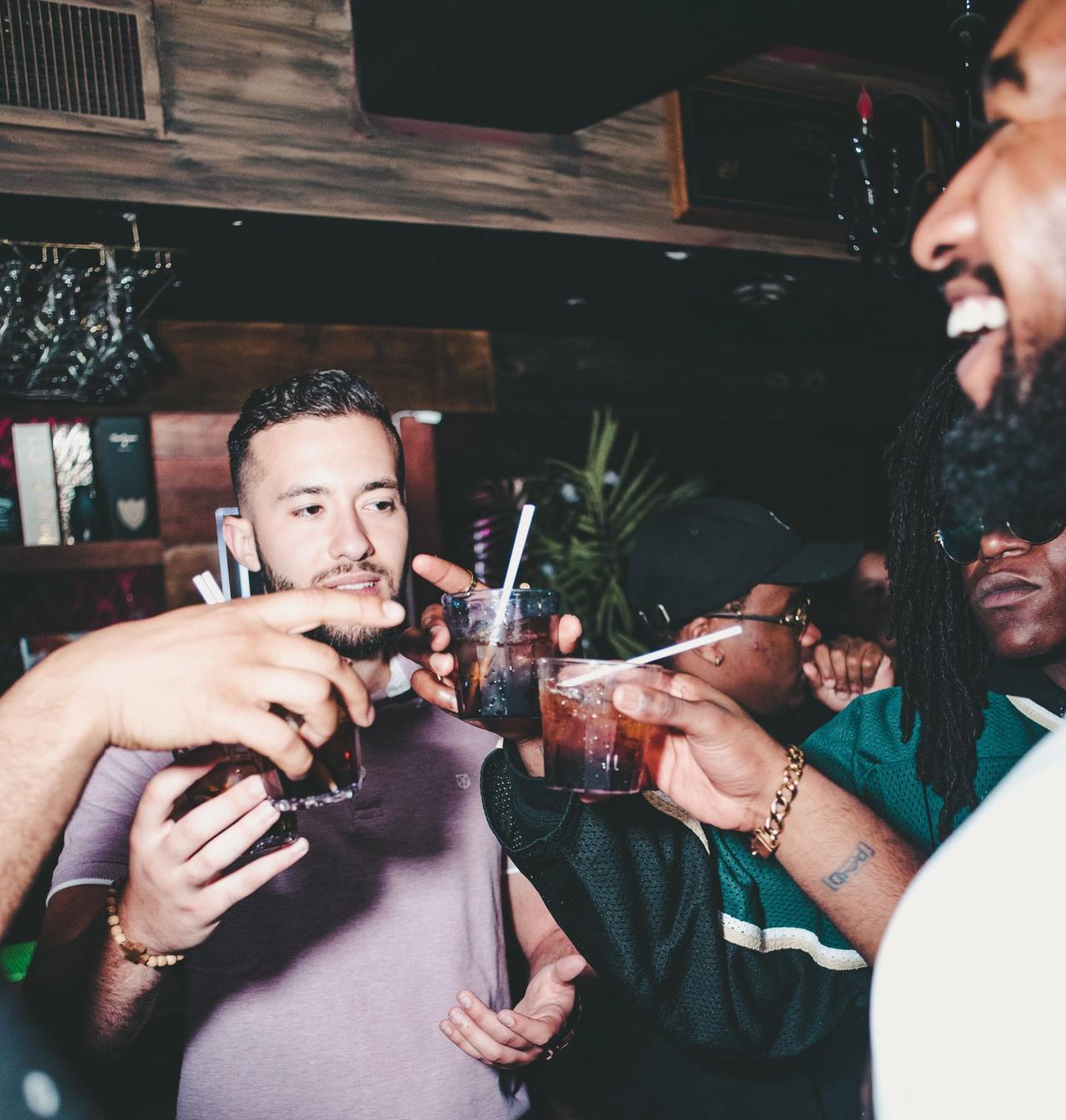 The stag will always remember their stag do as one of the best experiences of their lives, but when you're planning a stag do, you still want to ensure that you are doing everything in your power to make it as epic and memorable as possible. So, how do you plan a good stag do that both the stag and the other attendees will never forget?
The StagWeb experts say it's all in the details, "It's the small things that make a stag do memorable. Yes, you need the big activities too, but it's the funny stories, inside jokes and special moments that you'll all still be talking about from years to come.
"Whether it's the groom murdering a karaoke song, that one banger you played over and over again during pre-drinks or the best man's awful dance moves, those are the bits people will hang on to. When planning, make sure to leave plenty of room for these moments to happen organically.
"It's important to plan the stag do out properly and not overlook planning in moments for down time or stag do games. Do that and you'll be on to a winner."
Adding to that, ChilliSauce's James says, "One way you can guarantee a memorable stag do is to theme it around one of the stag's hobbies, interests or something they are well-known for. An example of this is, say the stag loves cricket, you could have a day where everyone wears cricket whites, organise a game of cricket, go to a cricket-themed pub or attend a professional game.
"Having a theme running through the whole weekend will make it really memorable and also gives it a personal touch that the other stags and the groom himself will always remember."
How Long Does Planning a Stag Do Take?
The answer to this is always going to depend on the kind of stag do you are planning. It goes without saying that a local night out or a day trip to London is going to be much more straightforward and quicker to plan than a week-long stag do in Ibiza, but whatever kind of stag do you're planning, we highly recommend following the expert's advice and starting early.
Get your dates locked in anytime between one year and six months before the stag do itself. Once you have this, planning everything else will be so much easier. You want to ensure your stag do is fully booked and paid for at least two months in advance of the actual event, so you'll want to start planning it a good couple of months before that.
Stag do planning platforms such as ChilliSauce and StagWeb offer services which take on a lot of the admin and planning involved in planning a stag do, giving you far less to cross off of your stag do checklist. If you're really unsure of where to start, how long you need to plan a stag do and how to put it all together, you'll find experts who can help you there.
So, there you have it - your guide to planning the ultimate stag do. Now you've crossed that off your list, it's surely time to get your wedding gift for the couple sorted.