Sten Parties & Fox Parties: Meet the New Gender-Neutral Stag & Hen Trends
Not sold on that "last night of freedom" shtick? Consider one of these stag and hen party alternatives which reject gender stereotypes for serious group fun! Here's what you need to know about sten parties and fox parties.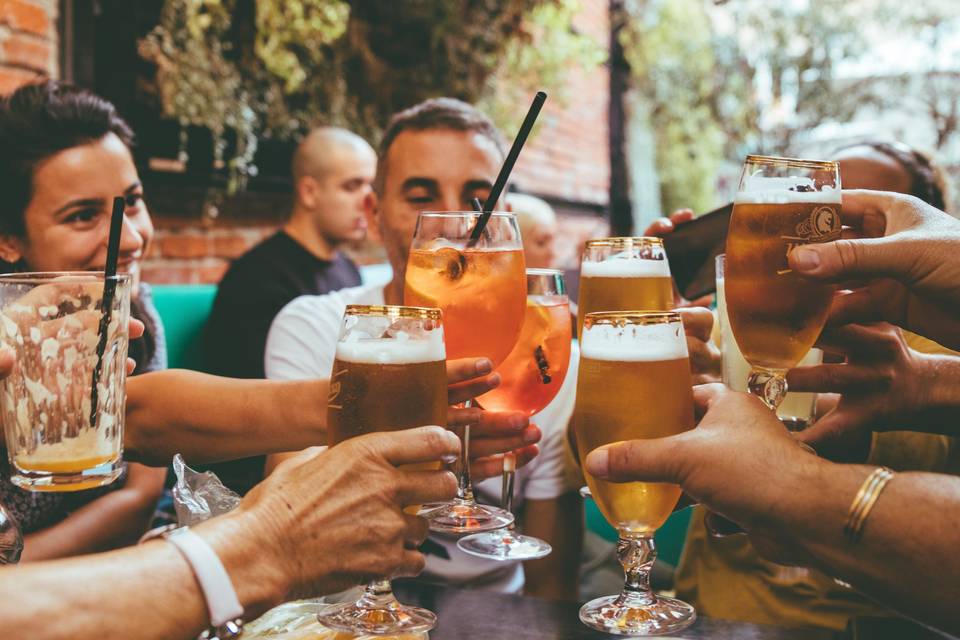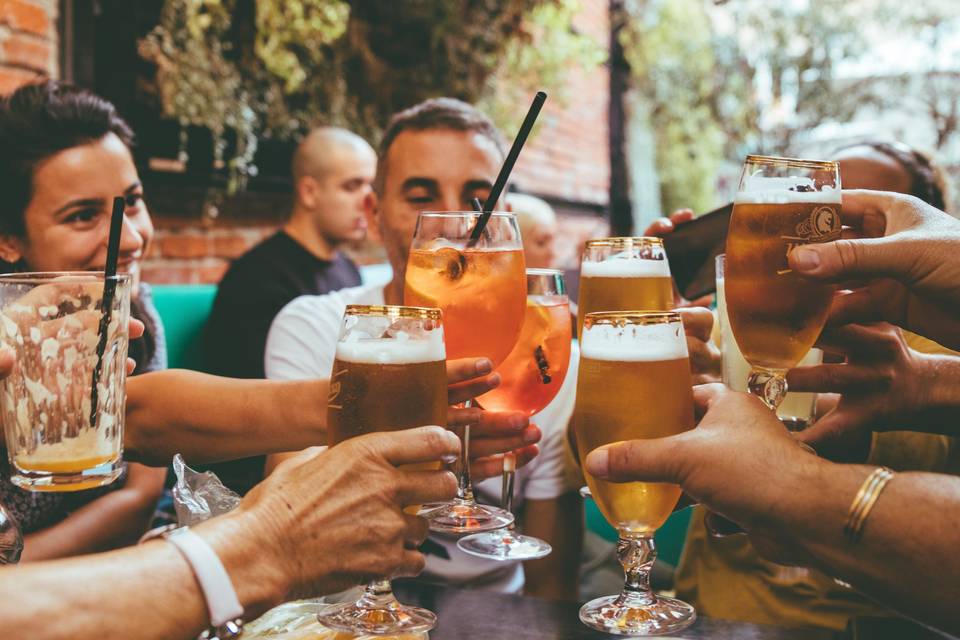 Did you know the stag party dates all the way back to Ancient Greece? The Spartans used to hold a dinner for the groom on the night before the wedding and toast his future. Classically, women didn't get to join in the fun until centuries later, with hen parties (and we mean a group of ladies drinking tea and chit-chatting, not getting drunk to Magic Mike Live) becoming popular in the late 1800s.
All that history has defined what a stag and hen party look like today - an all-male or all-female gathering where the engaged person says goodbye to singledom with plenty of shots and naughty games.
But those rites of passage just aren't right for some couples: maybe you've got a close-knit group of mutual friends that it would be hard to separate or you don't see yourself fitting into the traditional role of a 'stag' or 'hen'. Well, let us introduce the newest form of pre-wedding celebrations - the sten party and the fox party!
A Hitched survey* found that 26% of couples were ditching the idea of all-male and all-female parties and going for mixed-sex celebrations (sometimes a joint party with their partner, but often not). With more than a quarter of engaged couples turning the traditional stag and hen on its head, it's about time for some new names.
Sten Parties - or the alternative name Hag Do - came out as most popular in our survey, with non-binary couples favouring Fox Parties. Need some more ideas? Couples revealed they would also be calling their parties a Hun Do, a Slag Do, a Penis Party, a Girls' Day, and some adopted the gender-neutral Bach from Bachelor and Bachelorette parties in America.
Intrigued? Read on to find out exactly what they are and how you can throw the ultimate sten or fox party!
READ MORE
What Is a Sten Party?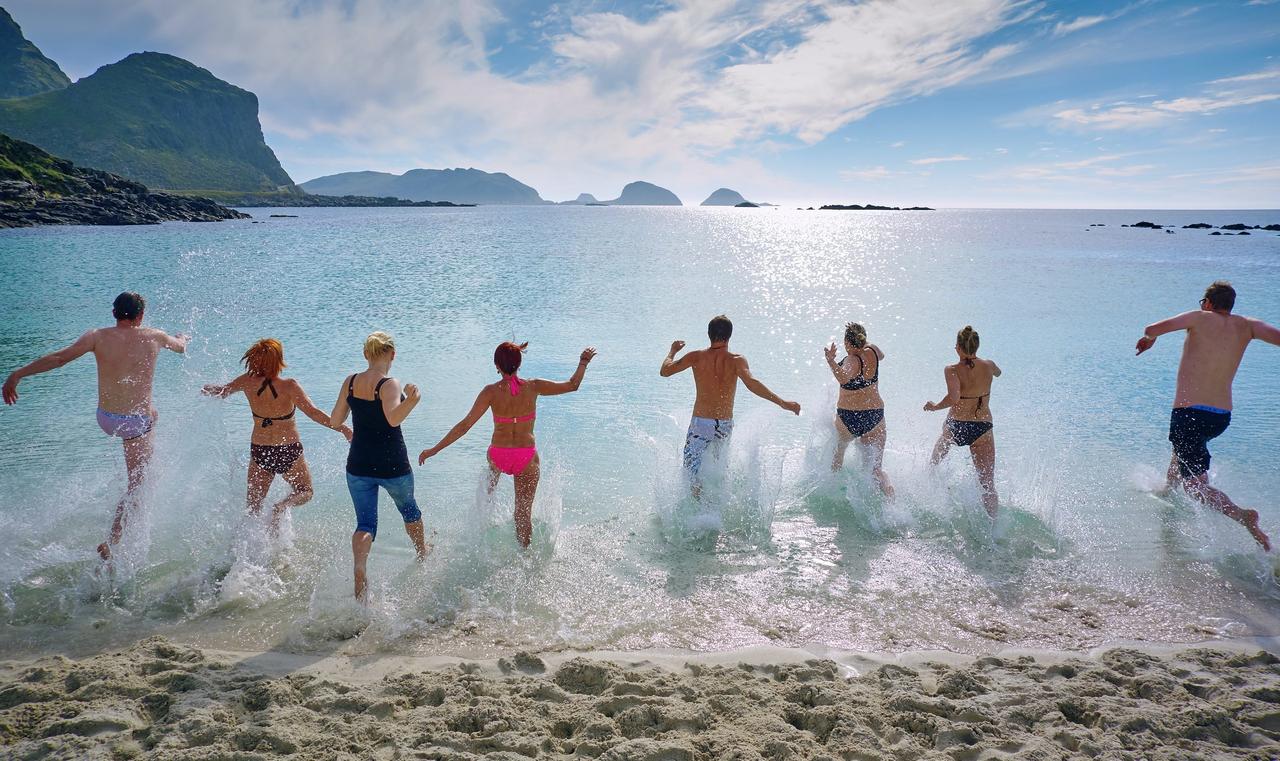 A sten party is a combined stag and hen do. The bride and groom get all their friends together and celebrate in one big group. It's an excellent option if you have a very overlapping friendship group - perhaps a small group of close couples. The alternative name for it is a hag party, but sten sounds much more fun to us. Some couples have separate parties and then come together for a big joint sten party closer to the wedding.
Other couples are adopting the term for when they have a mixed group of attendees. Stags are usually all-male and hens all-female, so if you're inviting both male and female friends, sten is a nice option as a name to call the party. In this case, the party isn't joint with your fiancé; it's just making it clear that everyone of every gender gets an invite!
There's plenty of reasons to consider a sten party:
1. You want your wedding guests to meet before the big day, especially if some are school friends, uni friends, work colleagues and family friends. All your different friendship groups can come together and get to know one another
2. You both want to do the same thing for your sten. Why have two separate parties doing the same activity when you could join together and have one big fun celebration? Some activities are even better with more people, like a silent disco, comedy night or karaoke.
3. You want to go abroad and it saves money to get a large villa with your pals and their partners.
4. On the topic of saving money, large groups mean big group discounts. Something that was out your price range might be affordable with double the number of guests.
5. You have a mixed group of male and female friends and you want everyone to feel comfortable.
What Is a Fox Party?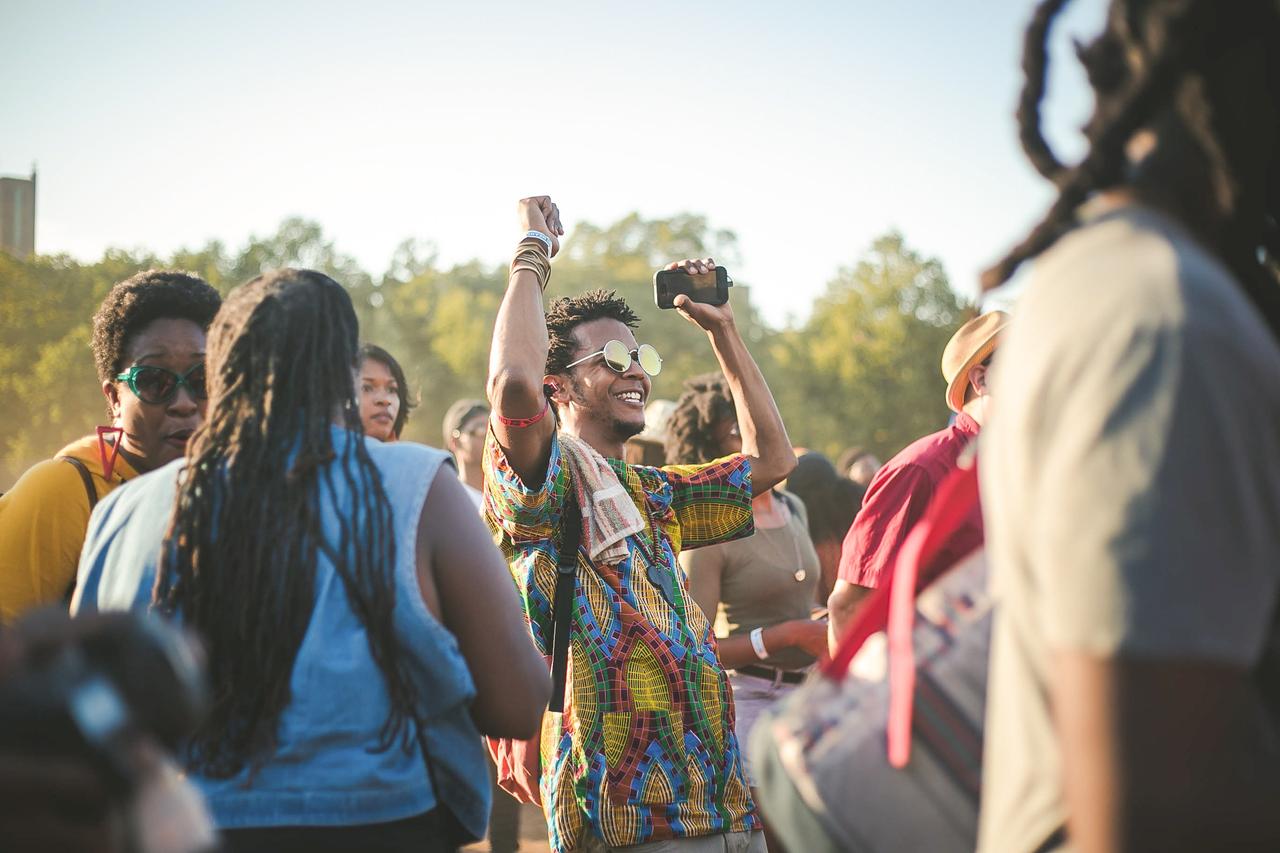 Fox parties are the gender-neutral version of a stag and hen party. Stag and hen parties bring with them a lot of gendered behaviour and gender stereotypes. Fox parties have become popular where the couple don't want to confine themselves to the stereotypes of those parties, for example, if one or both of the couple is non-binary, transgender, or gender nonconforming.
Similarly, a gay or queer couple might choose to reject the idea of having two stag parties or two hen parties. A stag and a hen are usually counterparts to each other, so when that isn't the case for you as a couple, why use those terms?
It's a simple change to the language around these parties but makes them feel so much more inclusive and allows the engaged person and their guests to have fun outside of the expected norms of what a stag or hen might involve.
And why a fox? While a stag is a male deer and a hen is a female chicken, a fox is just a fox. As all of them are animals, we've also heard of 'Animal Parties' where you lean into the theme and ask guests to dress as different animals.
In America, where they have bachelor and bachelorette parties, the gender-neutral term is a bachelorx but that doesn't translate as well to the UK.
The Best Sten Party and Fox Parties Ideas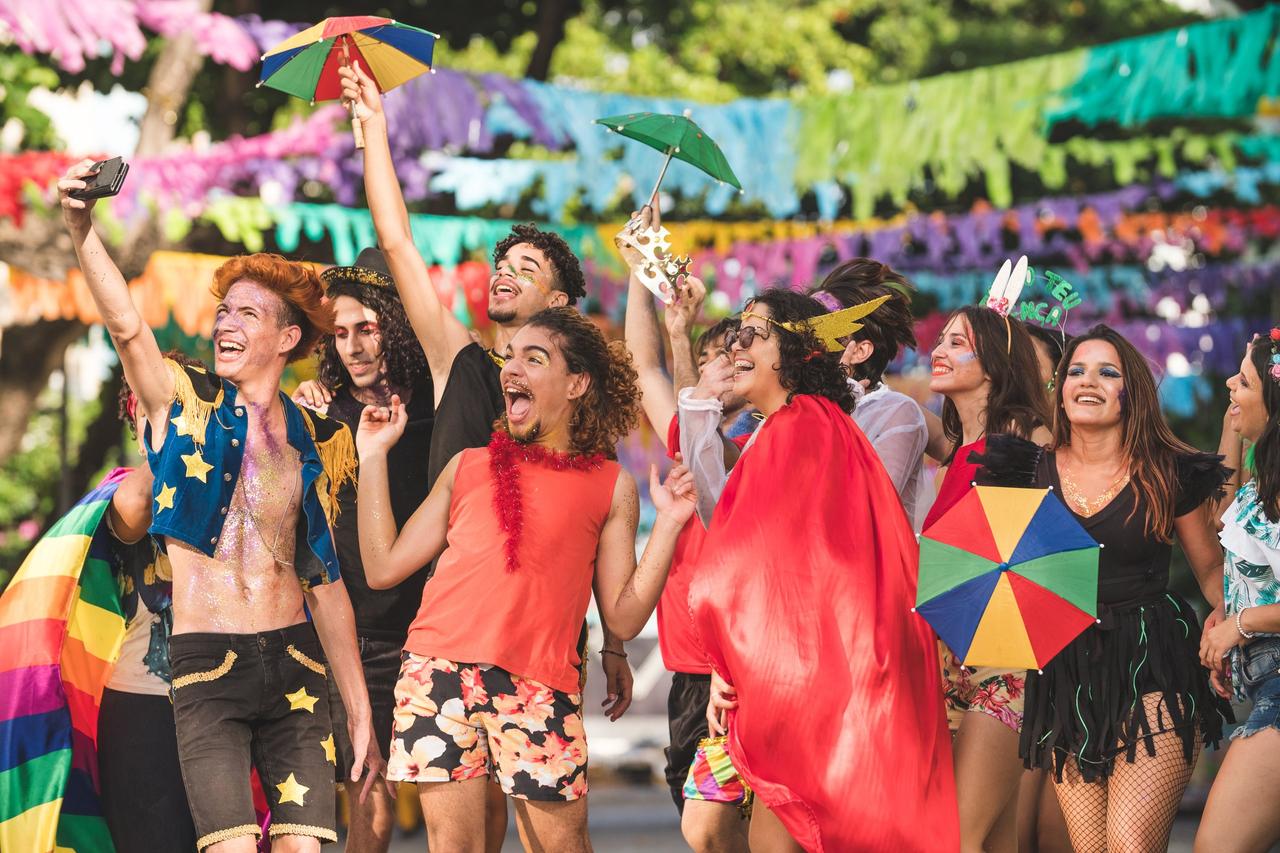 The point of both a sten party and a fox party is to get away from gender-segregated pre-wedding parties. Therefore, you might want to look for ideas that fall outside of traditional gender stereotypes - we're pretty bored with men going paintballing and women doing life drawing.
1. Go On Holiday
There's nothing more fun than going abroad with your friends. The perfect fox or sten party activity is to book a hotel or villa abroad and spend a long weekend relaxing in the sunshine. If you're going abroad and it's going to cost money, some people are happier to come when their partner is invited too. With a mixed group at your fox or sten, this is the perfect time to invite friends and their partners and break the ice before the wedding.
You can, of course, go on holiday in the UK too. How about turning it into a road trip and booking an Airbnb at the coast? You can organise activities like a BBQ on the beach, surfing lessons, beach walk or a scavenger hunt?
2. Attend a Festival
Festivals are fantastic for fox and sten parties. We'd recommend you book glamping tents as it's a special occasion (you can bring more to drink if you're not lugging tents and they tend to have better toilets/showers too) and then you can spend a weekend dancing, drinking and laughing with your besties!
Festivals are incredible for groups because there's so many stages and so much going on that you can split up and come together later and everyone gets to enjoy what they like.
3. Break Out of an Escape Room
Are the couple addicted to mystery podcasts? Do they love board games? Bring their detective skills to life by solving an escape room. You can often only have a maximum group of about 12 people so this might suit a smaller fox party than a large sten. It's all about team work and cracking codes - a perfect ice breaker for groups that don't necessary all know each other well.
4. Go to a Drag Show
Drag shows or drag bingo are great fun for everyone! Book yourself a big table, get some drinks in and prepare to get called upon to take part when they find out you're about to get married!
5. Throw a Boat Party
Hire out a boat along a local river or at the seaside and have a relaxed few hours sailing along. You can set up a picnic, bring bottles of wine in a cooler and just watch the world go by as you listen to music and play games.
6. Go Wine Tasting
This one does work on the assumption that all your guests drink, which may not be the case. If you've got a couple of sober guests, then find an alternative that includes them. However, if all your pals love wine, throw a wine tasting sten or fox where you head to a vineyard or get someone to your home to lead you through one. Swap for a brewery if beer is more your thing.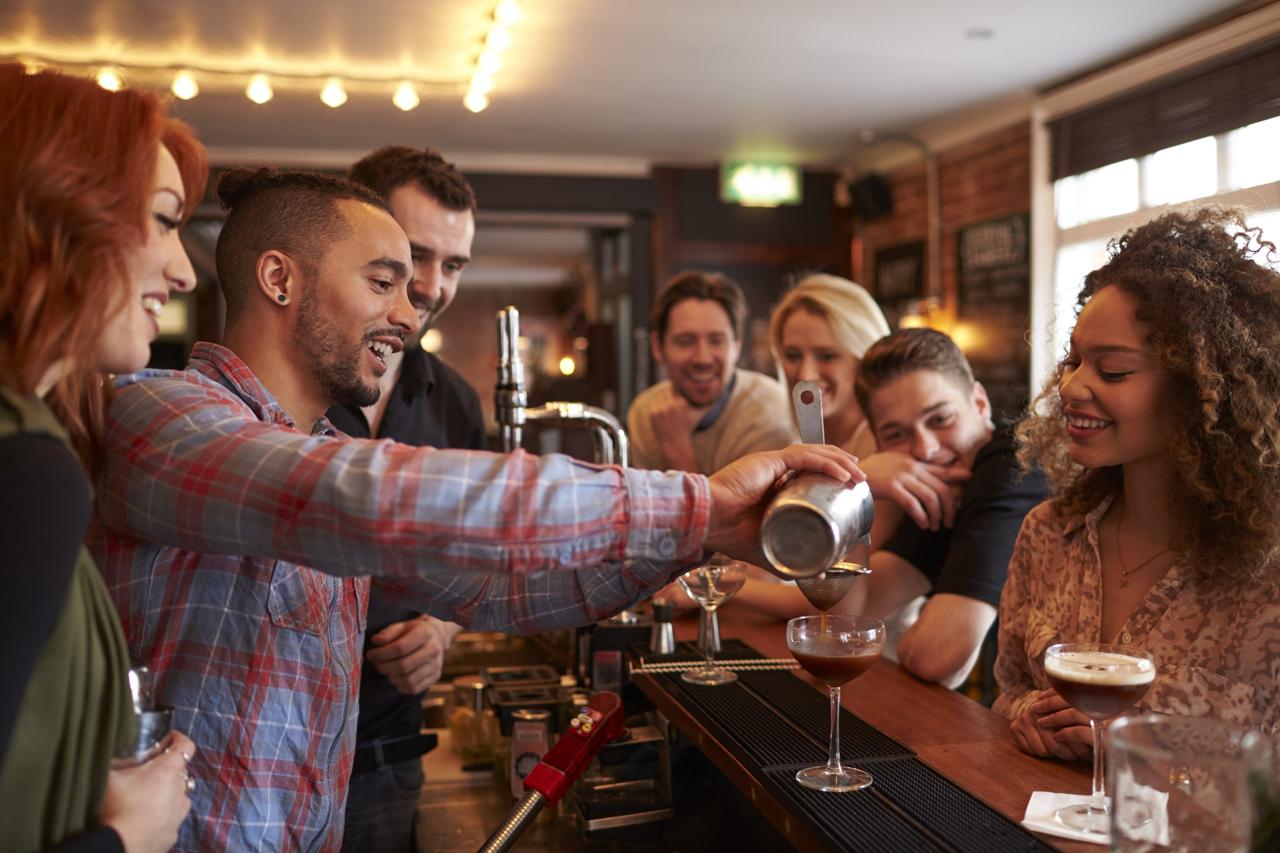 7. Try Cocktail Making
If you have some tee-total friends who don't mind being around alcohol, a cocktail making class is fun, creative and gets everyone involved. Sober friends can whip up fancy mocktails while everyone else makes theirs boozy.
8. Sing Karaoke
Karaoke is an ideal activity for larger groups. Hire out a booth, choose your favourite tunes and belt them out together. With a few people on the mic at one time, no one should feel self-conscious.
9. Go Bowling
Book some bowling lanes, mix up your friendship groups so people are with those they know well and those they're getting to know, and get throwing. Bowling has a cute '50s feel to it which you could really play into for the weekend, for example, going to a fun diner and taking a swing class.
10. Hire Out a Cinema
Love movies? You can hire out a whole screen at many independent cinemas and put on a showing of your favourite film. Hell, you could even make a trailer of your love story and play that! It's a retro idea that we love and is even better if the cinema serves cocktails and snacks.
11. Eat Bottomless Brunch
For some reason, we think of a bottomless brunch as a very hen party activity. Why? Who doesn't love food and free-running alcohol? If you're looking for a brunch with a difference, try somewhere like The Reggae Brunch which runs in London, Birmingham and Manchester. Three courses of amazing Caribbean food and bottomless rum punch!
12. Scream at a Theme Park
The UK has some amazing theme parks like Alton Towers, Thorpe Park and Chessington. Adrenaline junkies will swoon over a day out at a theme park with all their friends. The best thing is they have rides of every level of thrill so rollercoaster-phobes and log flume lovers won't go without some fun too. You can get great group discounts and occasional 2-for-1 deals.
13. Hire a Private Chef
Whether at home or at an Airbnb, a fancy dinner is a great fox party or sten party idea. Hire in caterers to whip you up a delicious three-course meal with all your favourite foods. Everyone has to get dressed up, the table will be set nicely, and you'll have a designated cocktail shaker to keep your glass full all evening.
Top Rules for a Sten or Fox Party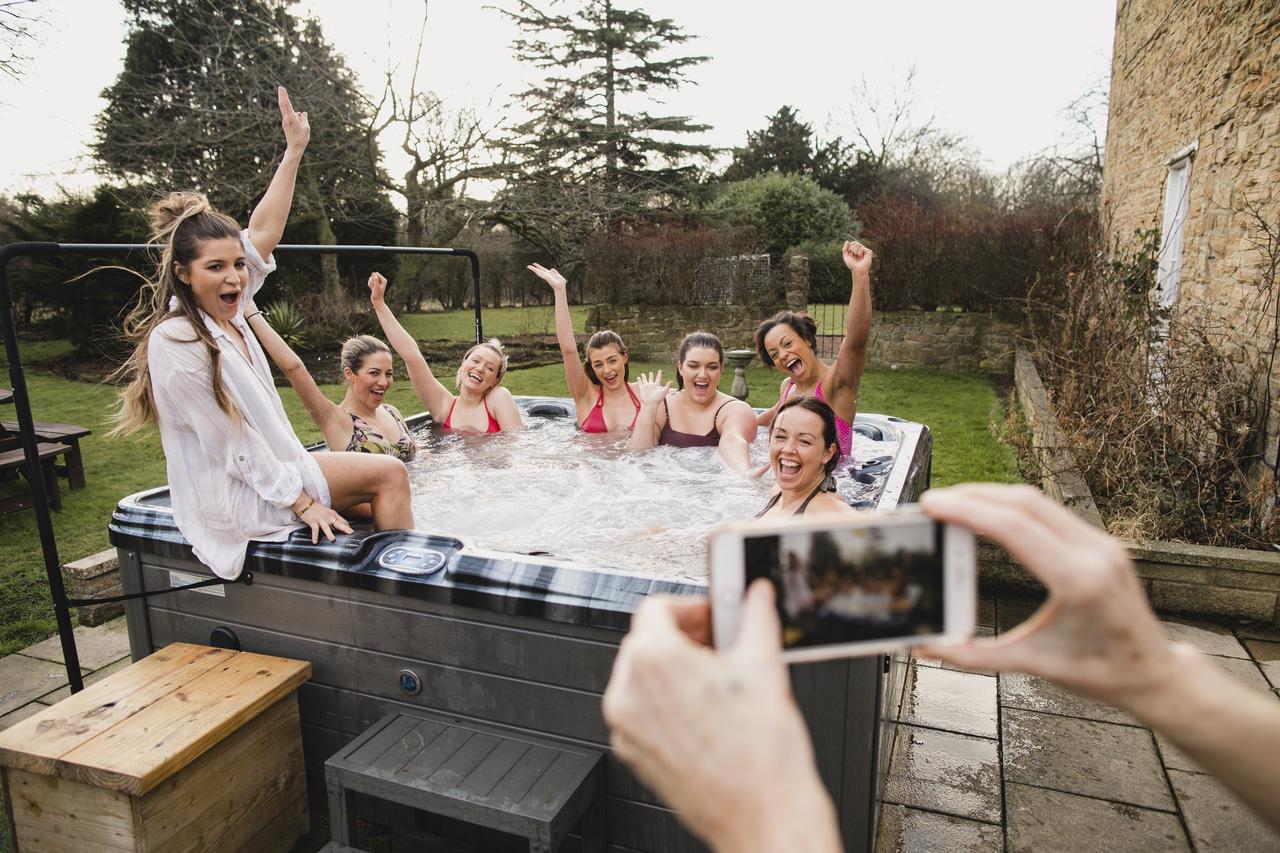 Decide on how many events you're going to have early on. Will you each have a fox party? Will you have a stag, a hen and a sten? Will it just be one joint celebration? Consider all the costs involved and what works best for you as a couple and your friendship groups.
Make sure you're having a sten for the right reasons. Don't do it because you're worried what your partner and their friends could get up to on their own. It should be an equal decision and about maximising fun.
If you're going out somewhere that may give your party a shout-out, let the venue know in advance what you want to be called. A non-binary person might not want to be called a stag or a hen. That little bit of advance work with the venue to explain you're a fox party will make them feel much more comfortable.
Many hen and stag party games are easy to adapt for mixed gender groups. You can still enjoy a couple's quiz (AKA the very heteronormative Mr & Mrs Quiz), drinking games, dares, drunk Jenga etc
If you've got a larger group going on your sten do, plan ahead! You'll need to book spaces in restaurants, pubs and bars and put yourself onto the guest list at clubs. Put someone responsible in charge!
If you're having a weekend or week away, think about the sleeping arrangements with a mixed group. Do couples want to share a room together? Would they love the chance to share with their friends instead? Bear in mind all the dynamics when planning activities and bedroom arrangements.
Planning an inclusive wedding too? Make sure you read our guide to the top tips for organising an accessible wedding.
*In a Hitched survey of 1,303 users, 343 users said they were ditching tradition and having a mixed sex stag or hen, while 960 users said they were not.