Everything You Need to Know About Sten Parties: The New Gender Neutral Trend
Discover everything you need to know about the 'sten do' - a growing trend you'll want to try that doubles the pre-wedding fun!
We have included third party products to help you navigate and enjoy life's biggest moments. Purchases made through links on this page may earn us a commission.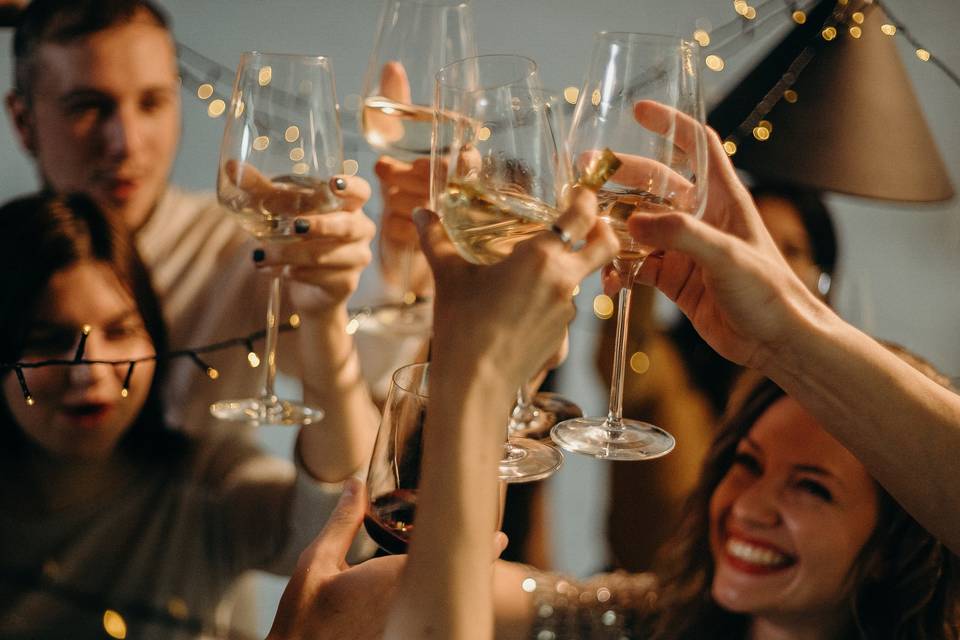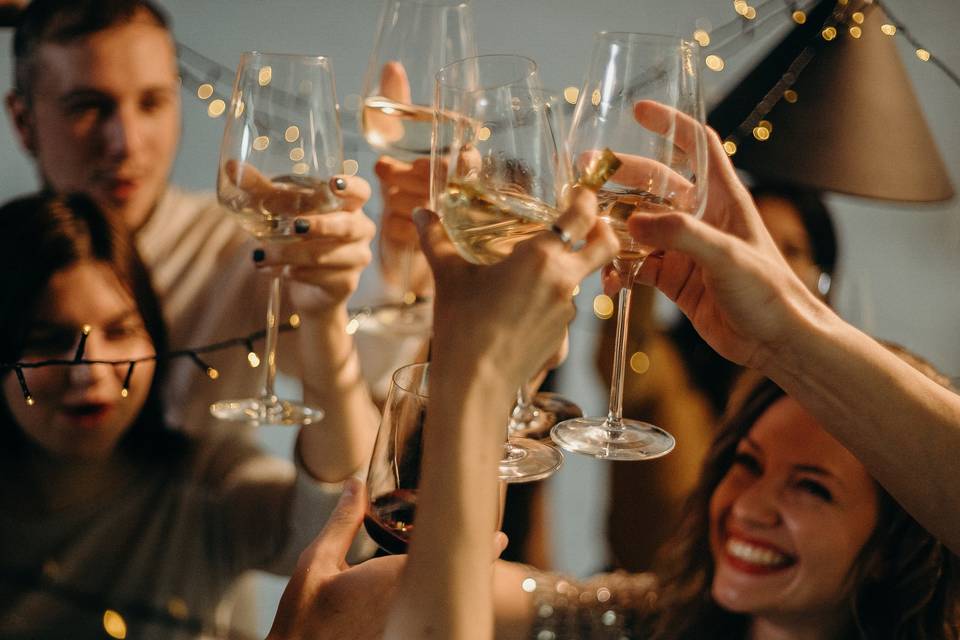 We're all familiar with the terms stag do and hen party - but what is a sten do?
Historically, pre-wedding celebrations have been defined by an all-male or all-female gathering to celebrate the engaged person waving goodbye to singledom. These are traditions that have been around for years. Stag dos actually date back to Ancient Greek times and hen parties were introduced in the late 19th century - how about that?
Whilst crazy 90s themed hen parties and cool London stag dos are still popular with many couples, planning a hen party or a stag do just isn't the right fit for everyone. Maybe you've got a close-knit group of mutual friends that it would be hard to separate, you don't identify with a particular gender role, or you just don't buy into the traditional roles of a 'stag' and 'hen'.
Fear not, there's a new trend emerging - the sten do! Here's everything you need to know.
What Is a Sten Do?
A sten party is a combined stag and hen do. The nearly-wed couple get all their friends together and celebrate in one big group. Throwing a sten do is the perfect choice if you have a very overlapping friendship group - perhaps a small group of close couples. The alternative name for it is a hag party, but sten do sounds way nicer to us. Some couples have separate parties and then come together for a big joint sten party closer to the wedding - double the celebration!
Other couples are adopting the term for their separate celebrations where they've invited a mixed group of attendees. Stags are usually all-male and hens all-female, so if you're inviting a mixed group, sten is a nice option as a name to call the party. In this case, the party doesn't have to be joint with your partner - it just involves your whole friendship group, because who wouldn't want that?
You can also refer to your pre-wedding celebrations as a sten do, or one of the other popular terms, purely because you don't want any emphasis on gender. You also may have friends or family attending who identify as non-binary or gender non-conforming and adapting the name or your celebrations to irradiate any gender stereotypes and gender-specific language can make a huge difference.
READ MORE: Wedding Traditions You Can Totally Skip
What Is a Fox Party?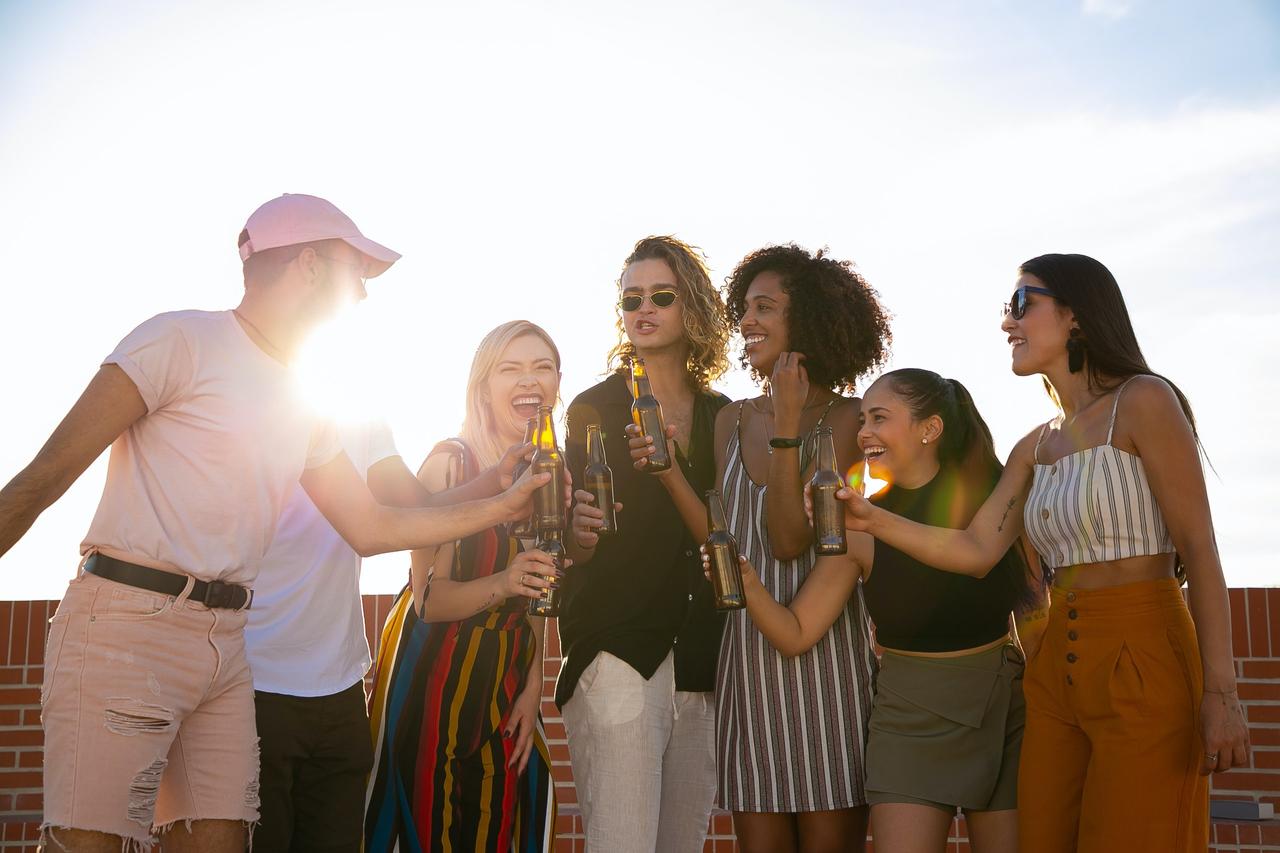 Fox parties are the gender-neutral term for a stag and hen party. Stag and hen parties bring with them a lot of gendered stereotypes. Fox parties have become popular with couples who don't want to confine themselves to the stereotypes of those parties, for example, if one or both of the couple is non-binary, transgender, or gender nonconforming.
Similarly, a gay or queer couple might choose to reject the idea of having two stag parties or two hen parties. A stag and a hen are usually counterparts to each other, so when that isn't the case for you as a couple, you shouldn't feel pressured to use those terms.
It's a simple change to the language around these parties but makes them feel so much more inclusive and allows the engaged person and their guests to have fun outside of the expected norms of what a stag or hen might involve.
And why a fox? While a stag is a male deer and a hen is a female chicken, a fox is just a fox. As all of them are animals, we've also heard of 'Animal Parties' where you lean into the theme and ask guests to dress as different animals.
READ MORE: Stylish Non-Binary Wedding Outfits
8 Reasons Why You Should Have a Sten Do
1. It Can Save You Money
Rather than having two expensive weekends or events, if you choose to have a joint sten party with your partner you can pool all of your money and resources together for one memorable celebration.
2. Guests Can Be Introduced Before the Wedding
If you have lots of people attending your wedding who haven't met before, hosting a sten do is a great way to introduce your nearest and dearest before the big day. Bring all of your friendship groups together for the ultimate wedding pre-drinks.
3. Couples Can Attend Together
If you're the kind of couple who love hanging out with other couples, having a sten do is a great way to have everyone celebrating together. Traditionally, if you're friends with an engaged couple, one of you will attend one pre-wedding celebration, and the other will go to their partner's do. This way, everyone gets to celebrate together.
4. You Have Similar Interests
Some couples are like chalk and cheese - but others are mirror images of each other, with the same interests and hobbies. If that sounds like you, it's likely that you and your partner will have a very similar idea of how you'd like to celebrate your upcoming marriage. Having a sten do allows you to do the same exciting activity, and invite all of your closest friends to join you.
5. You're Keen to Fly Abroad
If you're a jet-setting couple who love any excuse to grab your passports and sashay through duty free, opting for a sten party can save you money. You could cut costs by hiring a huge villa and couples are also more likely to want to come if they can bring their partner as it can act as a holiday for them as well.
6. Bigger Groups Mean Bigger Savings
By combining both of your friendship groups for a sten do, you should end up with a pretty large group to party with. A lot of businesses will offer discounts or special deals for large group bookings and you never know, something that previously would have been out of your price range may now be affordable with double the number of guests.
7. You Have a Mixed Friendship Group
If your friendship group is mixed, why exclude anyone by having a hen or stag party? Planning a sten do means that everyone can be involved and no one needs to be left out or feel uncomfortable attending. If you're the only guy in a group of all females, you need to consider whether that person would feel comfortable attending something that is branded a 'hen do'.
8. It's Inclusive!
We've already touched on this, but by removing gendered language from your pre-wedding celebrations, you could instantly make a friend or family member feel so much more comfortable about attending. Whether you call it a sten do, hag party or just a day out to celebrate your upcoming wedding, it's worth considering how you label your celebrations in order for all of your attendees to feel comfortable.
READ MORE: Bridesmates, Mates of Honour & More: Gender Neutral Wedding Terms
How to Plan a Sten Do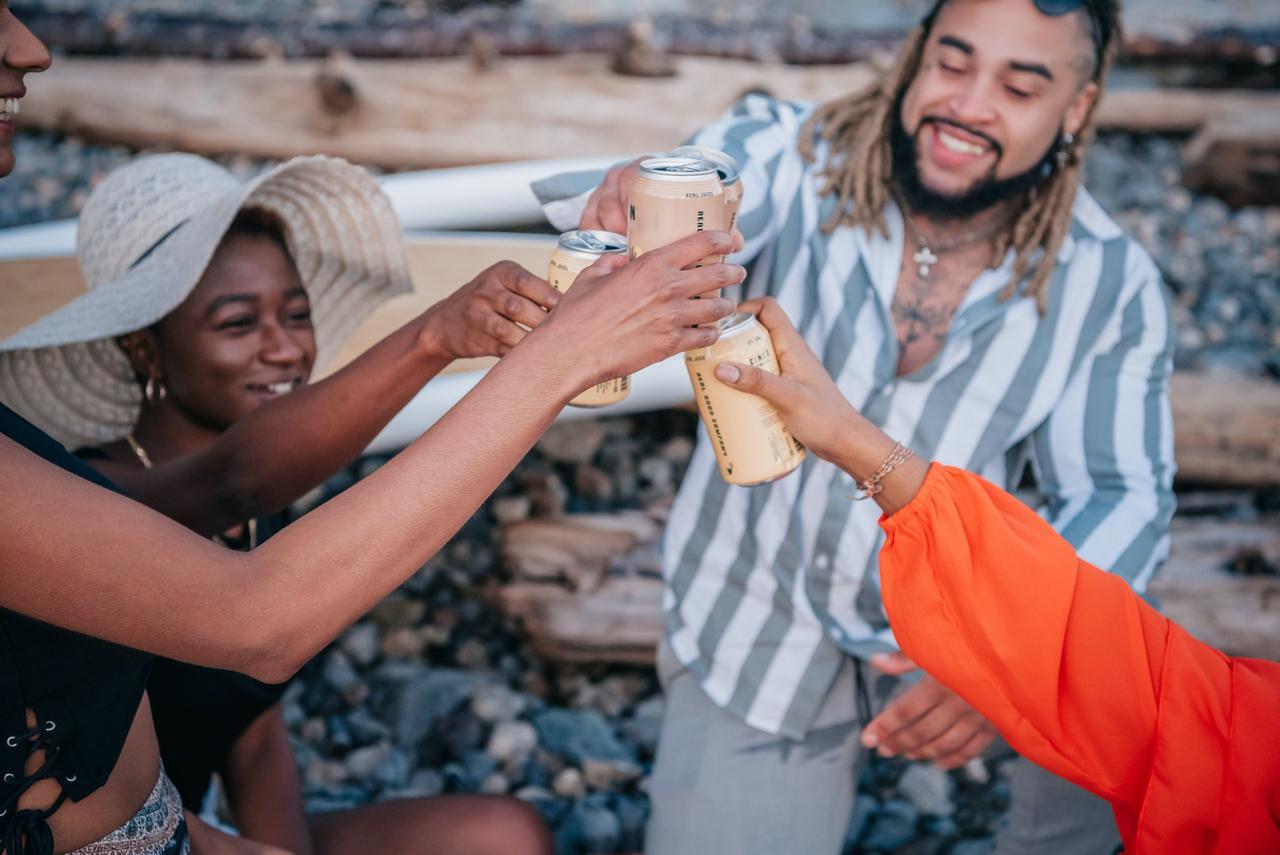 Whilst there are some similarities between planning a stag do or hen party and planning a sten do, there are also some differences and things you should consider which don't necessarily apply to traditional celebrations.
Decide How Many Events Are Happening
Before you plan anything, you and your partner need to decide on how many events you're going to have early on. Will you each have a fox party? Will you have a stag, a hen and a sten do? Will it just be one joint celebration? Consider all the costs involved and what works best for you as a couple and your friendship groups.
Choose The Guestlist
The key to all successful sten parties has got to be nailing down an incredible guest list. Make sure you've got a great selection of attendees including party starters and some sensible pals to ensure everyone gets back safely at the end of the celebrations. If you're hosting a joining stag and hen do, ensure you and your partner agree on the guestlist before reaching out to anyone.
The last thing anyone wants to have to do is uninvite someone from their sten do - the horror!
Pick a Duration
Before you can decide on the kind of activity you'll be doing, it's important to consider how long you want it to last. Look at your attendees and think about whether an afternoon, full day, weekend or even week-long (yes, this does happen!) celebration is appropriate.
You need to seriously consider people's situations, whether they have children or not, booking annual leave, and of course the financial implications when making this decision.
READ MORE: Cheap Hen Do Ideas Under £100pp
Choose Your Dates Early (And Stick to Them)
If you're planning a sten do, it's likely that you'll have a lot of attendees. One of the hardest tasks when planning any pre-wedding celebration is making sure that everyone is free on the same set of dates. If you haven't done this before, prepare for the WhatsApp group chat stress - it's unavoidable.
Pick your dates early and give as much notice as possible for your attendees. and whatever you do, try not to keep changing dates - there truly is nothing more annoying...
Pick Your Activity
Now you have a duration, dates and a guest list, it's time to fill that afternoon or weekend with some fun. We have plenty of amazing ideas for your sten do in the next section - you'll be completely spoilt for choice. When choosing the activity, consider who is attending. If you're keen to steer away from gendered stereotypes, bear this in mind when picking your activity.
Inform Your Venue / Booking
If you're going out somewhere that may give your party a shout-out, let the venue know in advance what you want to be called. Members of your party, or you yourself may take offence to being referred to as a stag or a hen.
That little bit of advance work with the venue to explain you're a fox party or a sten do is a small task, but can make a huge difference to someone's experience, as well as the venue's. They won't want to cause offense so letting them know should be high on the to-do list.
Choose Your Games
Many hen and stag party games are easy to adapt for mixed gender or gender non-conforming groups. You can still enjoy a couple's quiz, drinking games, dares, drunk Jenga etc.
Book Extras Ahead of Time
If you've got a larger group going on your sten do, plan ahead! It's not enough to just book your main activity. If you're doing something during the day and planning on eating or going for drinks in the evening, you'll need to book spaces in restaurants, pubs and bars and put yourself onto the guest list at clubs.
It's too much of a risk to try and find somewhere with such a large group. Put someone responsible in charge!
Plan Sleeping Arrangements
If you're having a weekend or week away, think about the sleeping arrangements with a mixed group. Do couples want to share a room together? Would they love the chance to share with their friends instead? Bear in mind all the dynamics when planning activities and bedroom arrangements.
12 of The Best Sten Party Ideas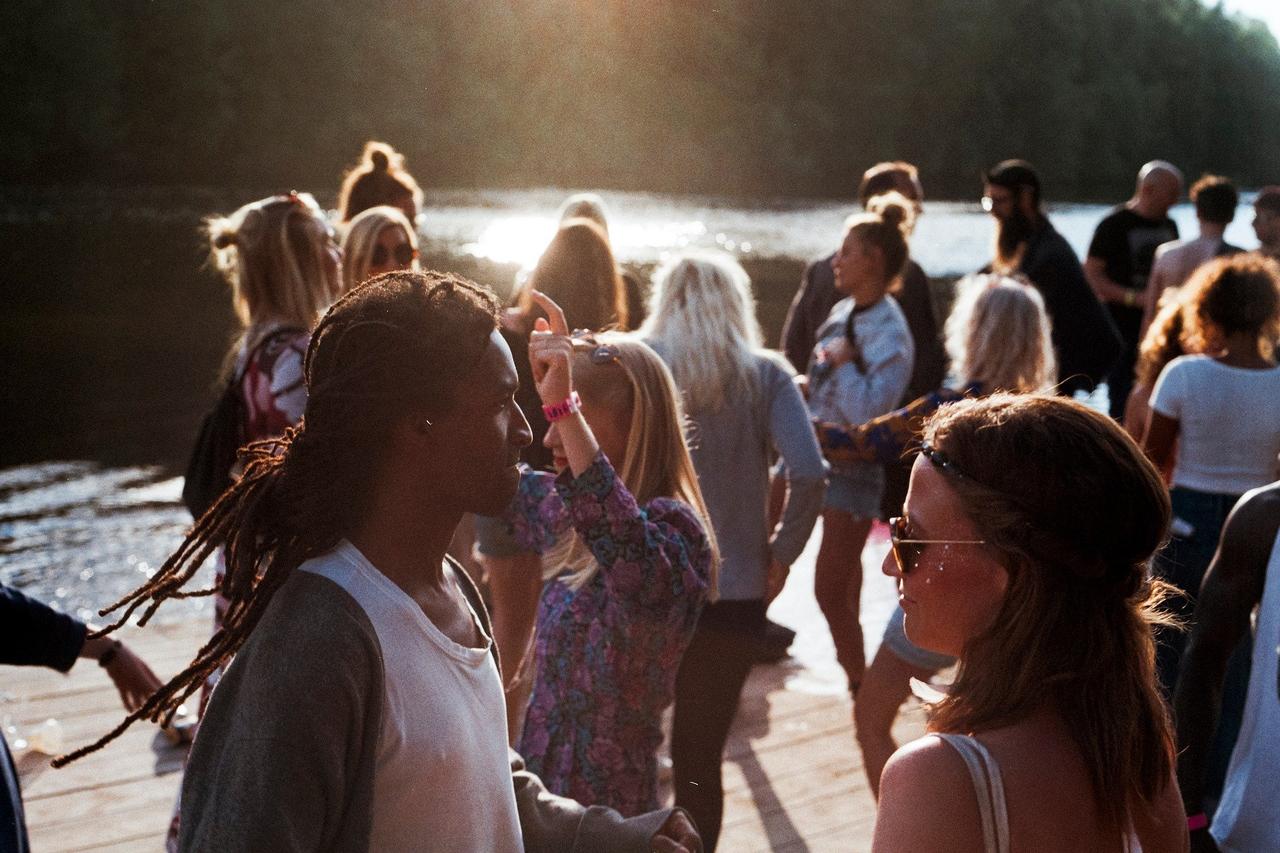 The point of both a sten do and a fox party is to get away from gender-segregated pre-wedding parties. Therefore, you might want to consider ideas that fall outside of traditional gender stereotypes and do something that you know everyone there will enjoy. More importantly, pick a sten do activity that you and your partner will both love. After all, it is all about you! Here are our top ideas for the ultimate sten party.
1. Go On Holiday
There's nothing more fun than going abroad with your friends. The perfect fox or sten party activity is to book a hotel or villa abroad and spend a long weekend relaxing in the sunshine. With a mixed group at your fox or sten, this is the perfect time to invite friends and their partners and break the ice before the wedding.
You can, of course, go on holiday in the UK too. How about turning it into a road trip and booking an amazing Air BnB or hotel at the coast? You can organise activities like a BBQ on the beach, surfing lessons, beach walk or a scavenger hunt?
2. Attend a Festival
Festivals are fantastic for sten parties. We'd recommend you book glamping tents as it's a special occasion (you can bring more to drink if you're not lugging tents and they tend to have better toilets/showers too) and then you can spend a weekend dancing, drinking and laughing with your besties!
Festivals are incredible for groups because there's so many stages and so much going on that you can split up and come together later and everyone gets to enjoy what they like.
3. Break Out of an Escape Room
Are you completely addicted to mystery podcasts? Do you love board games? Bring your detective skills to life by solving an escape room. You can often only have a maximum group of about 12 people so this might suit a smaller fox party than a large sten do. It's all about teamwork and cracking codes - a perfect ice breaker for groups that don't necessarily all know each other well.
4. Go to a Drag Show
Drag shows or drag bingo are great fun for everyone! They are a brilliant way to guarantee a good night out and see some seriously sizzling talent.
Book yourself a big table, get some drinks in and prepare to get called upon to take part when they find out you're about to get married.
5. Go on a City Break in the UK
There's nothing like a long train journey with a group of your best pals. Pick a city in the UK, take some food and drinks for the ride and go and paint another town red. Train fares are much cheaper when you book in advance and you can guarantee a good hotel price with Booking.com.
6. Choose a Drinks Experience
This one does work on the assumption that all your guests drink, which may not be the case. If you've got a couple of sober guests, then find an alternative that includes them. However, if all your pals love wine, beer, whisky or another alholic tipple, throw a drinks tasting tasting sten do where you head to a vineyard or distillery.
You could even get someone to your home to lead you through one. Swap for a brewery if beer is more your thing.
Browse Drinks Experiences Here
7. Try Cocktail Making
If you have some tee-total friends who don't mind being around alcohol, a cocktail making class is fun, creative and gets everyone involved. Sober friends can whip up fancy mocktails while everyone else makes theirs boozy. It makes for a great sten do where everyone can get hands on and learn a new trick or two about whipping up delicious drinks.
Browse Cocktail Making Experiences Here
8. Go Bowling
Book some bowling lanes, mix up your friendship groups so people are with those they know well and those they're getting to know, and get throwing. Bowling has a cute '50s feel to it which you could really play into for the weekend, for example, going to a fun diner and taking a swing class.
This is also a great activity for you to do with a large group as multiple lanes can easily accommodate for over 20 people, and it requires little logistics and planning from you.
Browse Bowling Experiences Here
9. Eat Bottomless Brunch
For some reason, we think of a bottomless brunch as a very hen party activity. Why? Who doesn't love food and free-running drinks? Nowadays, you can get a bottomless deal for almost every cuisine and most places offer Prosecco alternatives such as beer, wine, cocktails and non-alcoholic alternatives - perfect for sten dos where you want to get the most for your money.
Browse Bottomless Experiences Here
10. Scream at a Theme Park
The UK has some amazing theme parks like Alton Towers, Thorpe Park and Chessington. Adrenaline junkies will swoon over a day out at a theme park with all their friends. The best thing is they have rides of every level of thrill so rollercoaster-phobes and log flume lovers won't go without some fun too.
You can get great group discounts and occasional 2-for-1 deals and let's face it, who doesn't like a bit of cost-cutting on a sten do?
Browse Theme Park Tickets Here
11. See a Theatre Show
Going to the theatre is a sought after activity for so many reasons. London's West End and other city hubs have such a vast range of shows, there's literally something for everyone.
From classics like Hamilton and Les Miserables and remakes of Grease and Dirty Dancing, to the hilarious Book of Mormon and star-studded show The Drifter's Girl, you'll be absolutely spoilt for choice on the sten do. Theatres will often do a discount for large bookings of over 20 too - so there's more opportunities to save.
12. Have a Party!
Why gallavant across the country or world when you could host the sten party to top all sten parties in the comfort of your own home? Our guide to hosting a hen party at home can easily be adapted to fox parties and sten dos. It saves money and has a low costs attached to it. When you're planning to celebrate with a huge group, a house party or summer barbeque could be the best choice.
While we're on the topic of pre-wedding celebrations, why not add to the bucket list with our round-up of all the things you should do before you get married.