A Wedding Editor's Guide to Planning a Hen Party (With Minimal Stress!)
Need to plan a hen party? Don't panic. The Editor of Hitched explains exactly how to plan a hen party with minimal stress and what to expect
We have included third party products to help you navigate and enjoy life's biggest moments. Purchases made through links on this page may earn us a commission.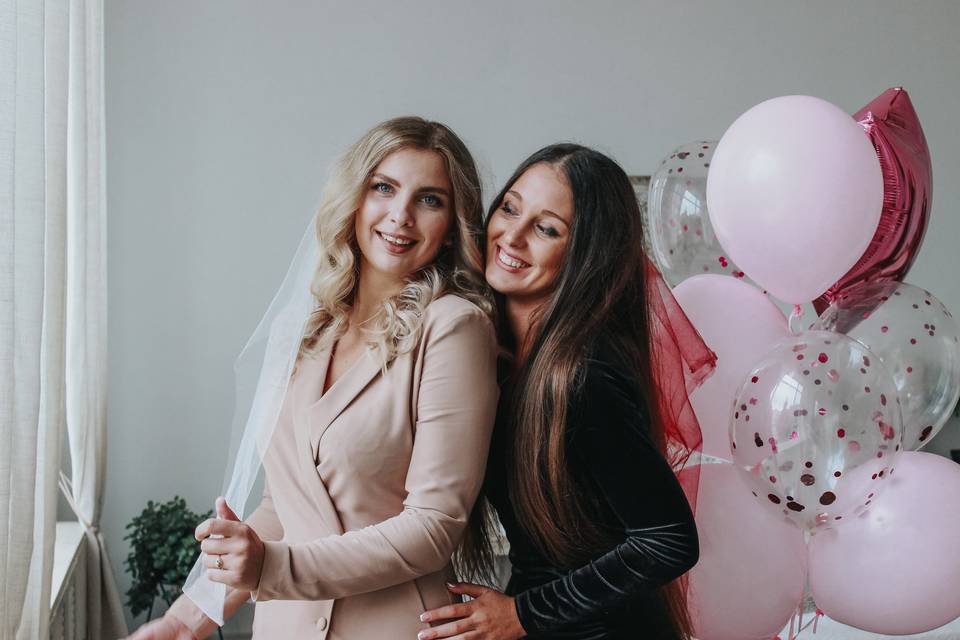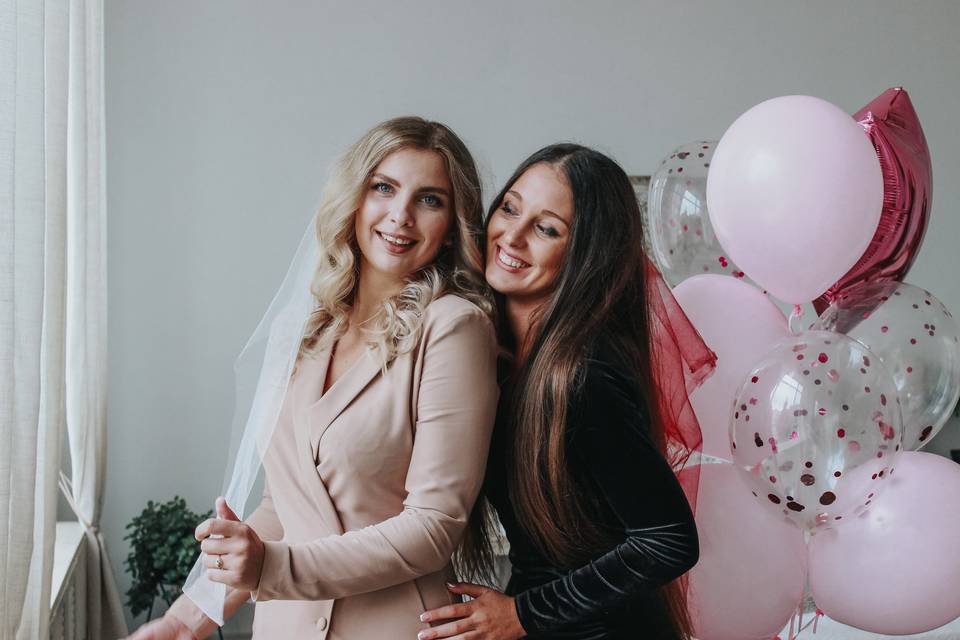 You'd think after over a decade in the wedding industry, the idea of planning a hen party would be a walk in the park - but when it comes to how to plan a hen party, I learned that there's so much to consider!
You want to plan the perfect hen do for your bestie, and we've all been on hen dos that we've hated, so you know what you don't want to do - but where do you start? How do you guarantee you're planning the hen do of her dreams?
I recently planned two hen parties for my sister, so I thought I'd share everything I learned when it comes to how to plan a hen party - especially if you've never done it before.
And before we leap into the hen do planning logistics, let me say as the Editor of Hitched, someone who's been in this game a long time…I think planning a hen do can be more stressful than planning a wedding. There. I said it.
But I'm here to help you through it - if you're planning the hen do, deep breaths, you've got this! If it's your hen do that's being planned - make sure you're super grateful to all that organise it!
How to Plan a Hen Party
1. Speak to Your Friend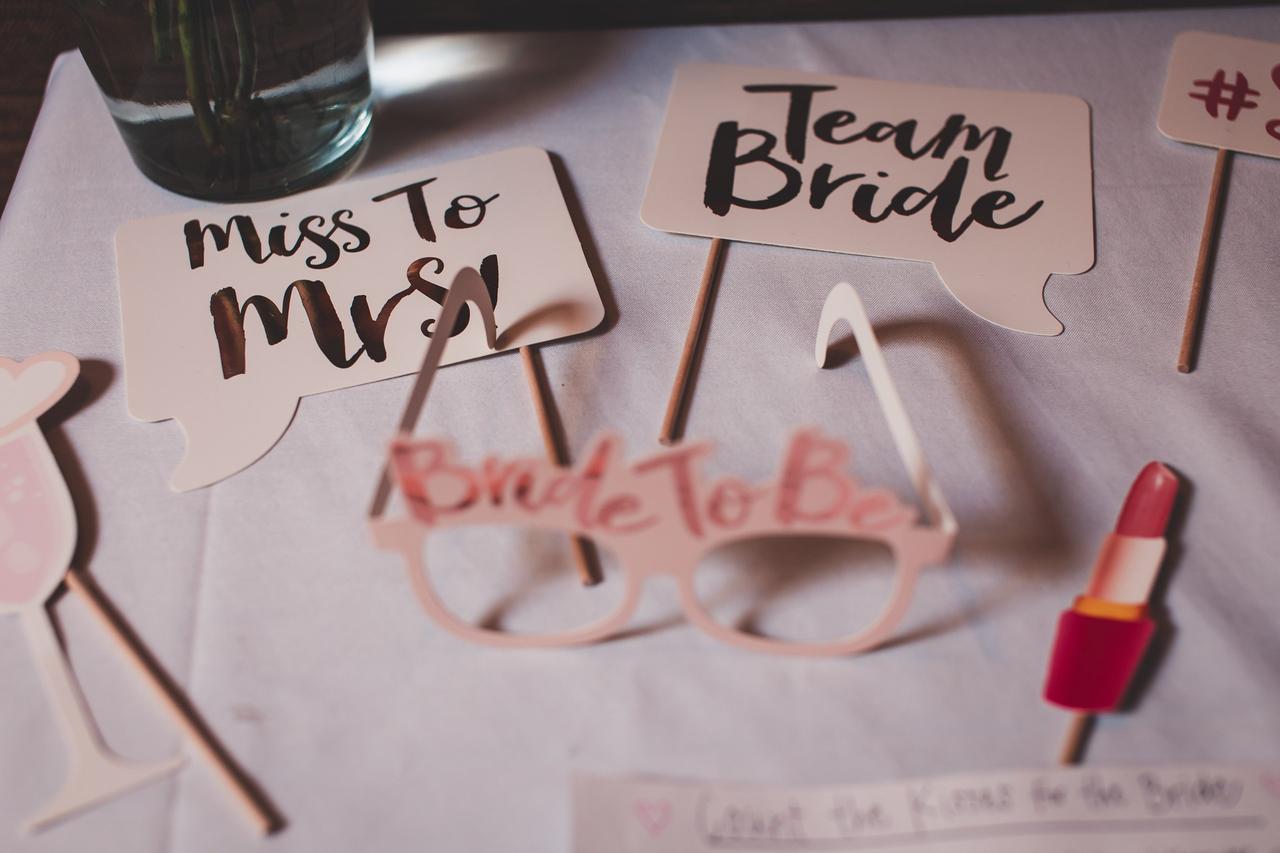 Whoever you're throwing this pre-wedding celebration for - be it the bride or someone else - make sure you speak to them first. Find out if they're happy for the celebrations to be a surprise.
Traditionally the hen do is a surprise, but if they suffer from anxiety, or just plain hate surprises, they might want to know what's going on.
If they are happy with a surprise, it's always a good idea to get a list of anything that's a 'hard no' - things they definitely do not want. This might be penis paraphernalia, strippers, zip-lining, whatever. We all have our hard nos, and they must be respected.
Ask the following questions:
Do you want to go abroad?
If your bride-to-be is dreaming of a long weekend in Marbs, an overnighter in Margate might not cut it. See what her dream hen would be so you have an idea where to aim.
What do you think the rough budget would be?
She's going to know who she will invite, so she should have a good idea of what is affordable for her friendship group, based on previous hens and weekends away.
What would you absolutely hate?
This is your hard no list - remember, the hen party is about celebrating your friend, not torturing her, so don't do anything from the hard no list.
How long do you want to be away for?
Does she just want one night away, or a long weekend? The amount of time you plan to be away will impact how much it costs and how many people will attend, so bear that in mind when you're planning the hen party.
Do you just want one celebration or two?
Lots of hens don't want their mum or mother-in-law on their hen do, but don't want them to miss out. If that's the case, explore whether you should plan one hen do for friends, and another for family. Here's how to throw a bridal shower, FYI.
Just bear in mind mounting costs if you do this!
What's most important to you?
Figure out what her priorities are - is it having all her friends together in a huge, local celebration? Or perhaps it's a select group doing something more high end. Once you know what matters most, it'll be much easier to plan the hen party. Maybe she wants to party with her partner? In that case, check out our guide to planning a sten do!
When do you want the hen do to be?
If she's having a winter wedding, but wants to go to Brighton for the hen, you might be better off doing it a couple of months before to get the best weather. Is she tied to anything like school holidays?
In my experience, about six weeks before the wedding is the perfect time to have a hen do, because it gives everyone plenty of time to recover (and any bruises from tipsy stumbles enough time to fade!) but the wedding is still close enough that the excitement is palpable!
2. Get the Guest List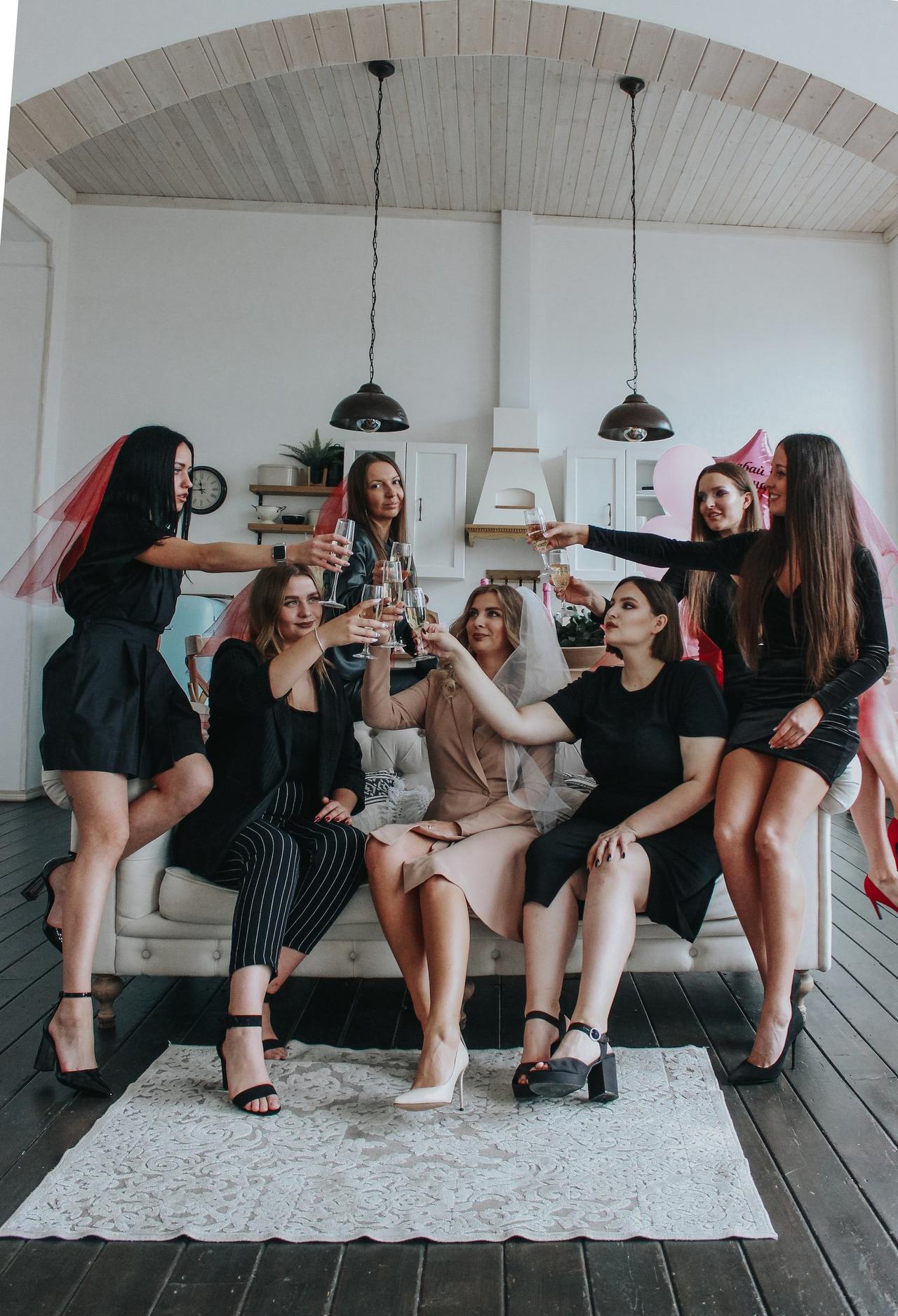 The easiest way to get the guest list in my experience is to get the bride to make a WhatsApp group that has everyone she'd like to invite in it, then she can leave the group and make you the admin.
Then you don't have to spend 20 minutes copying phone numbers into WhatsApp and adding them all to your group, then re-adding them because they left as they didn't know you and thought it was a spam group.
You've got the guest list, the bride can be confident you've got everyone she wants in there, and you haven't had to do a load of faffing around. Easy.
I would also recommend - and I say this as someone who hates WhatsApp groups, but it's a necessity - having two hen do groups. One for those doing the bulk of the organising, and another for the wider group. The whole gang doesn't need to see you and the bridesmaid she knows from uni arguing over which hen party T-shirts are the best value. Leave a little mystery…
3. Decide on the Date
The biggest thing I have learned in all my years of seeing people plan these kinds of events is that you should never give people too much choice.
You might want to seem accommodating, but let me tell you, now is not the time. Discuss with the bride 2-3 possible dates that she can do (that's the most important bit - make sure she can actually attend). Then put them to the group with a trusty old Doodle Poll.
This approach will save you SO much stress. If you ask people when they're free, you'll get 15 different people's life stories and no one has time for that. Give a small selection of dates, show the results to the bride and let her have the final say. Done.
4. Talk Budgets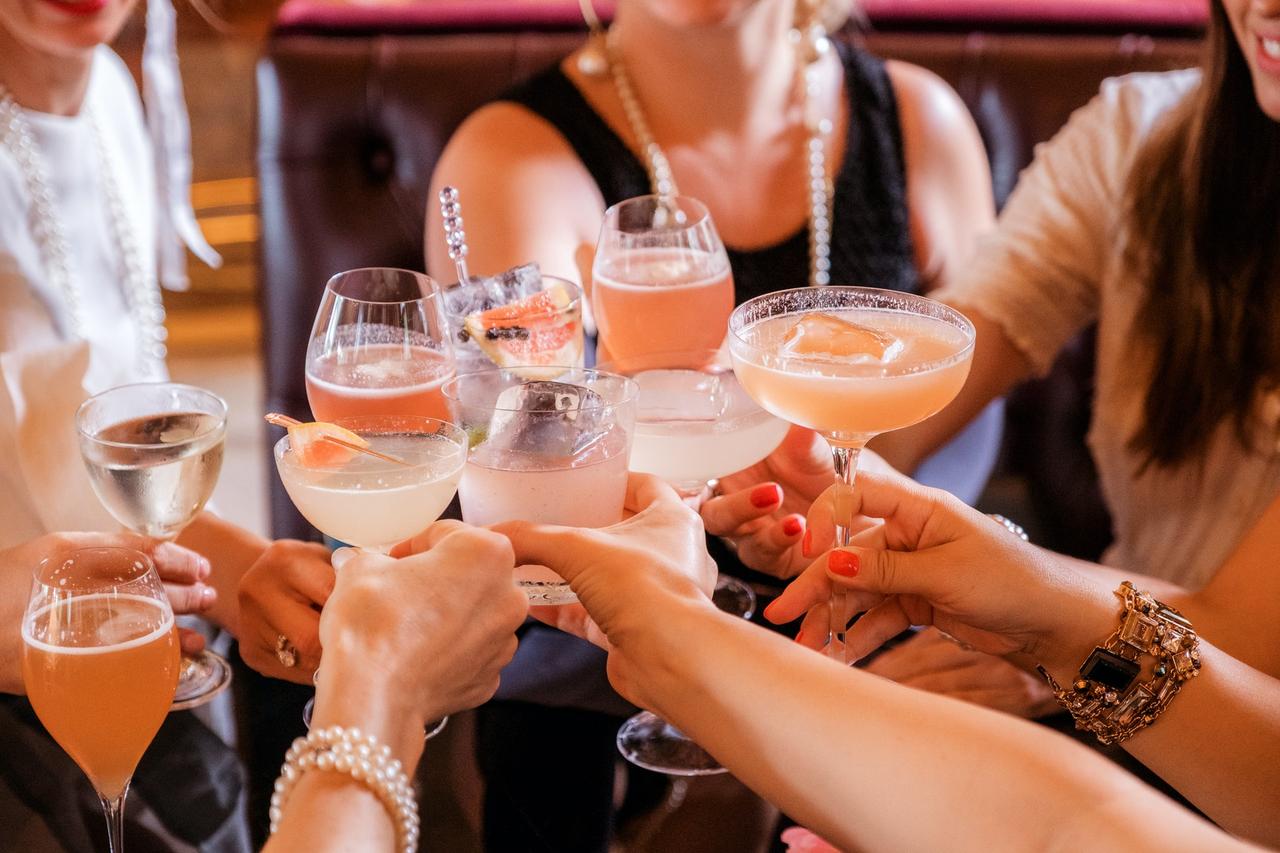 Explain to the group what you have in mind, and look up the rough cost for that based on the dates that have been chosen. If everyone says, 'no, I can't do that', then it's back to the drawing board, I'm afraid.
But if all or most are keen, then you can proceed on with your hen party planning.
When I was at this stage, about two thirds of the large group was keen to proceed, so we went ahead with it. I planned a second, more affordable event in my sister's hometown so those who didn't want to spend that much could still join in the fun.
Here are some of my favourite cheap hen do ideas to inspire you. They are all under £100pp!
5. Start Booking!
This is the scary bit. Now it's real, and it's on you! What you need to book depends on who is going, where you're going and how long for. Find the accommodation (see some of our favourite hen party houses here!), check they're okay with hen party groups and figure out the payment plan.
I would recommend double checking everyone in the group is okay with the sums before you book, even if you've already agreed on a budget. It's courteous to make sure everyone is okay with when and how they need to pay before asking them to give you money.
If people in your group need to book trains or planes or any other kind of transportation, I would say let them do that themselves.
Planning a hen do is stressful enough without trying to book 12 flights to Ibiza with all the different add-ons and things you need for Ryanair these days.
Also - if you're booking for the bride and going abroad, TRIPLE check her passport will be in date. I had a super fun heart attack when I discovered my sister's passport had expired when I tried to check her into her flight (luckily, she had got a new one, but hadn't told me as she didn't know we were going abroad), and I learned a valuable hen party planning lesson.
When it came to sorting the travel, I suggested that everyone in the group to 'buddy up' and book flights in their own small groups - that way they could share luggage if needed, know they'd have someone to sit with and at least one other person to travel with when they arrived. But they are all adults so don't get sucked into thinking you need to do too much hand-holding…
If you need designated drivers for your trip, establish who is doing it ahead of time and figure out the fuel costs. You don't want to be scrambling around organising those details on the week of the hen party.
Don't miss our hen party city guides:
6. Plan the Activities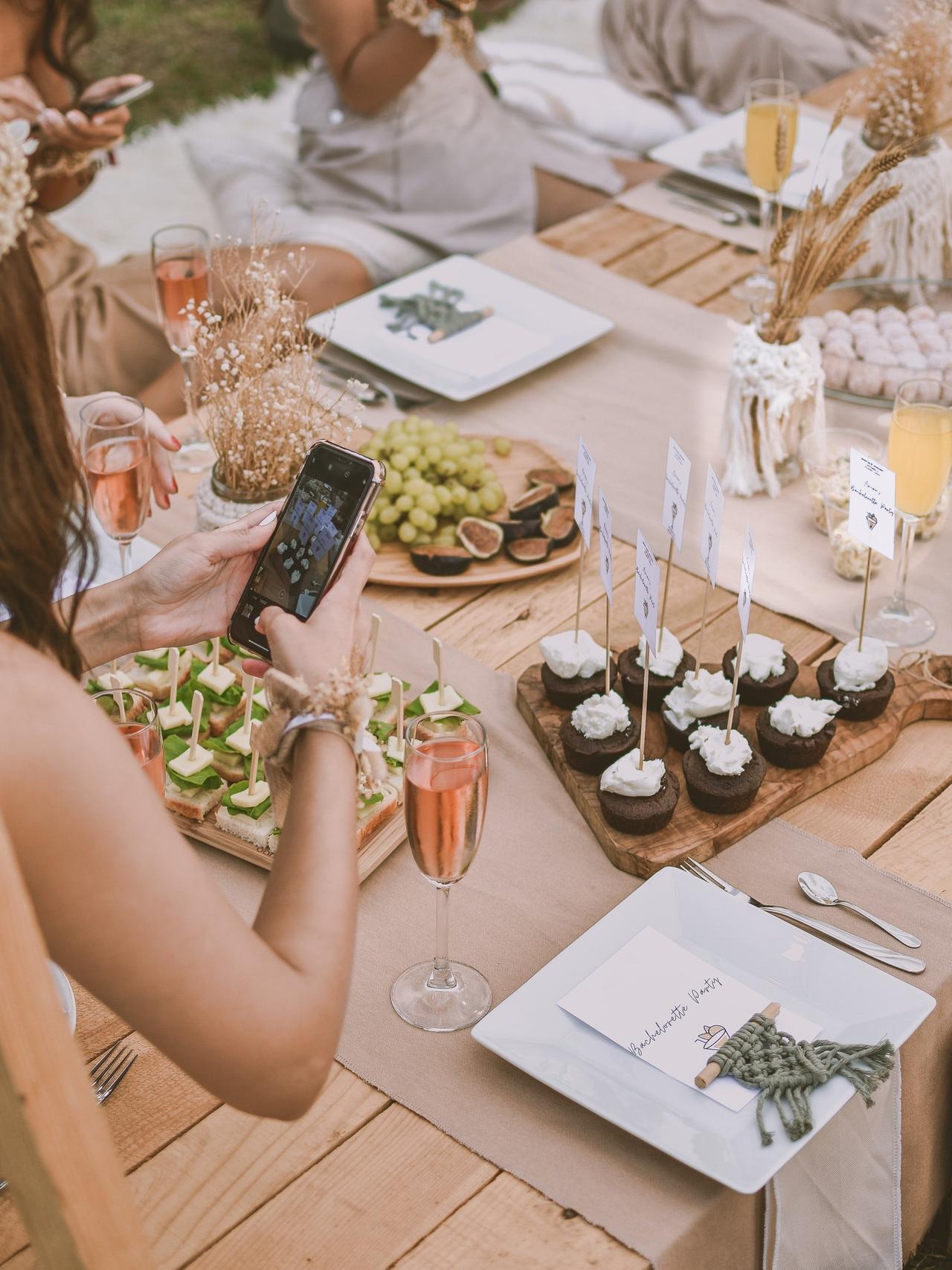 It's not a hen do without some forced fun, right? So it's time to plan and book the activities and decide if you're having a hen party theme!
Two tips here - don't fall into the trap of thinking that every hour needs to be accounted for, like some kind of awful team building event.
Remember that this group of adults have all paid to be here, and they may have stuff they'd like to do too, or just some time to decompress, so allow for free time. It removes pressure from you, and guarantees everyone has some time to do some stuff they'd like to do.
My second tip is to again check everyone is okay with the cost and the payment plan for the activity. Don't just book something and ask for money as people will start to low-key hate you.
I would recommend one activity a day (sorry if you're reading this and thinking I'm miserable) to help to keep costs down. I'd say if you're planning a weekend celebration, do something like a big dinner and games on day one, a fun activity on day two that leads into a night out, then a hangover/goodbye brunch on day three.
But remember, you know your pals and what they like best so this is just my own personal advice!
7. Share the Itinerary
Lots of people like to know what's going on - especially if they've spent money on it. So make sure you tell people what the plan is.
It can be very top-line, but know that the group will definitely appreciate being in the loop (if they don't want to know, they'll have already muted the chat).
Ahead of the event, make sure you share the full itinerary with the group so they know what kind of clothes to bring, and how much time they have to explore the area and things like that.
8. Talk About the Kitty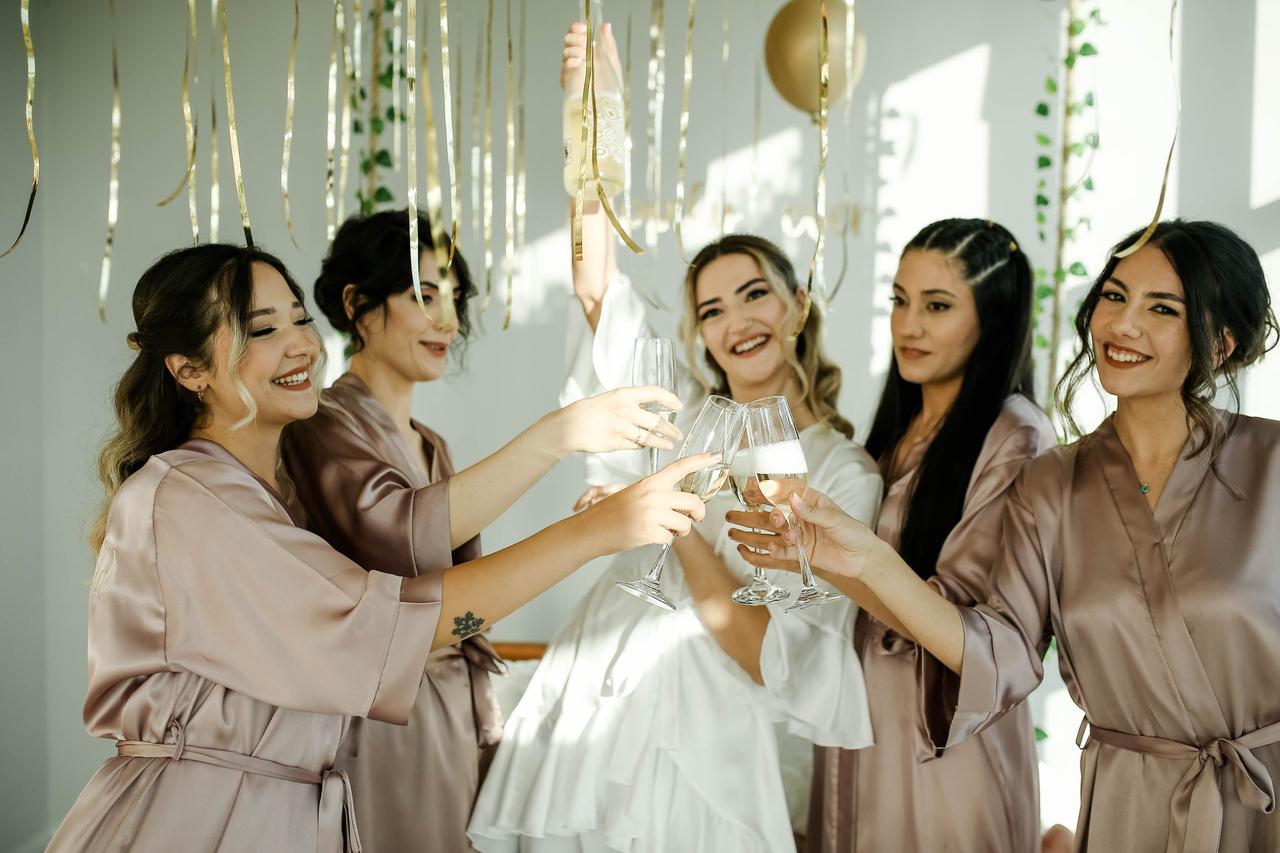 Discuss what people want to do - do you want to order a big shop and everyone splits it? Or will Rima bring the wine and Amelia bring the snacks? Is everyone chipping in a tenner each for house supplies, and how and what will this be spent on?
Be realistic in what you order and what you ask for. I've been on a hen do where we all took a loaf of bread away as a party favour (can't lie, my hungover self welcomed it) because the bridesmaids thought 10 women would use 16 loaves of bread for toast across two days. No one eats that much toast.
Personally, I think it's best to let people bring their own alcohol - it lets them control the spend and choose what they like, and it removes a job from you too. When it comes to food - it's going to depend on what you're planning as to whether you split costs or delegate jobs to people.
Some Extra Things to Think About When Planning a Hen Do
9. Don't Overspend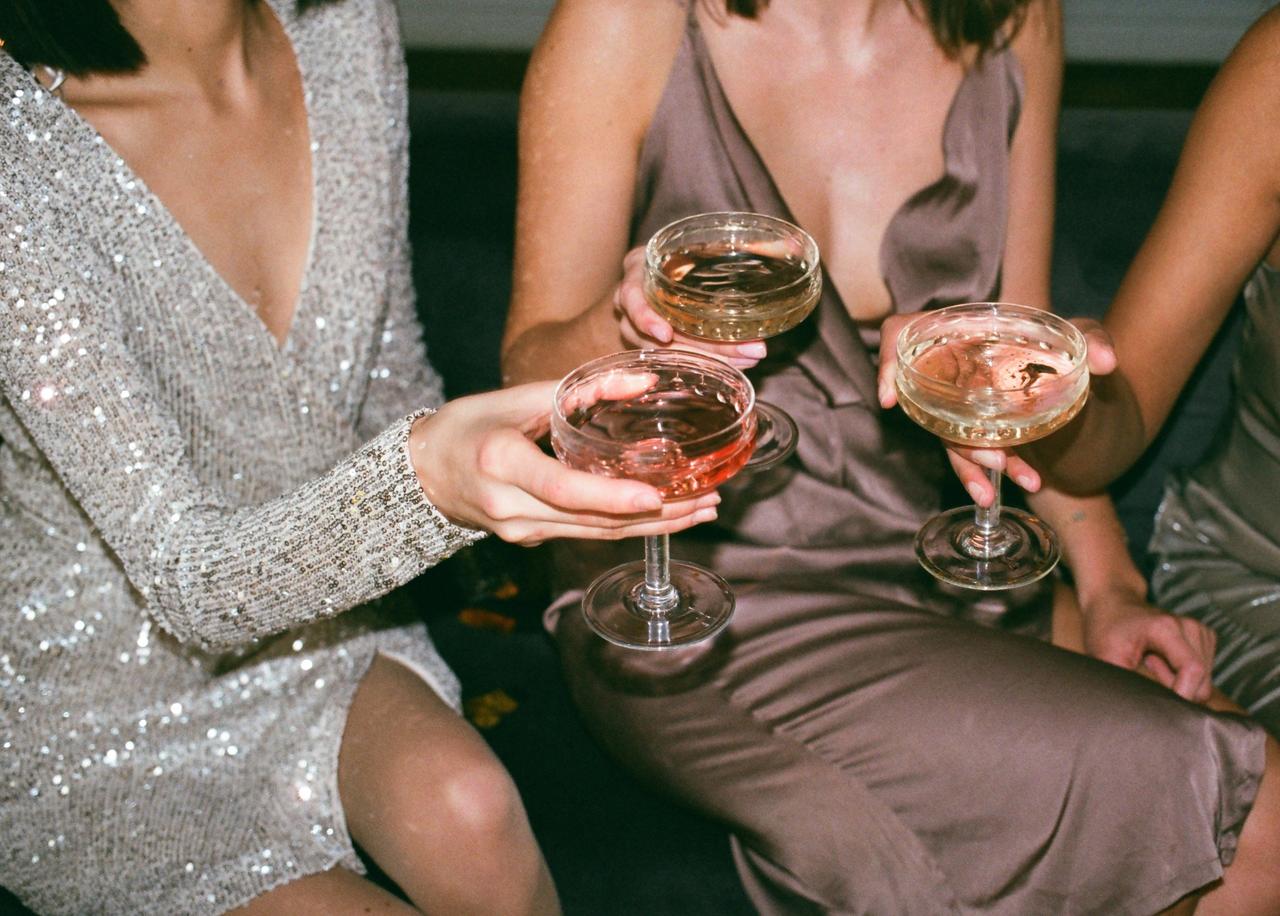 It can be so tempting to give out hen party bags and hen party sashes, and we've all seen those pictures on Instagram of the girls in the bride squad pyjamas, but I will say that you should only indulge in these if you can afford it or if it falls comfortably in the agreed budget.
The woman who has scraped £100 together for the weekend will really feel it if she then needs to pay an extra £15 for some cute stuff she'll only use once, so be mindful of that if you are passing the costs on.
10. Don't Be Scared to Delegate
If you're anything like me, you probably have an exact vision of what you want the hen party to look like, and that can make it hard to let go of some of the jobs, especially if you don't know the other people in the group all that well.
But I am here to tell you - as hard as it is, let go of some of the jobs. When people offer to help, take them up on it. These are all the bride's friends, and they probably want to be involved.
Give people things to own, like specific hen party games, décor, or planning a particular activity. It will help you in the long run and they will enjoy getting to be a bigger part of the hen do.
Here are some tasks you should definitely delegate:
*Our Mr & Mrs Quiz templates include a Mrs and Mrs and a Mr and Mr version too!
11. Give the Bride a Bit of a Guide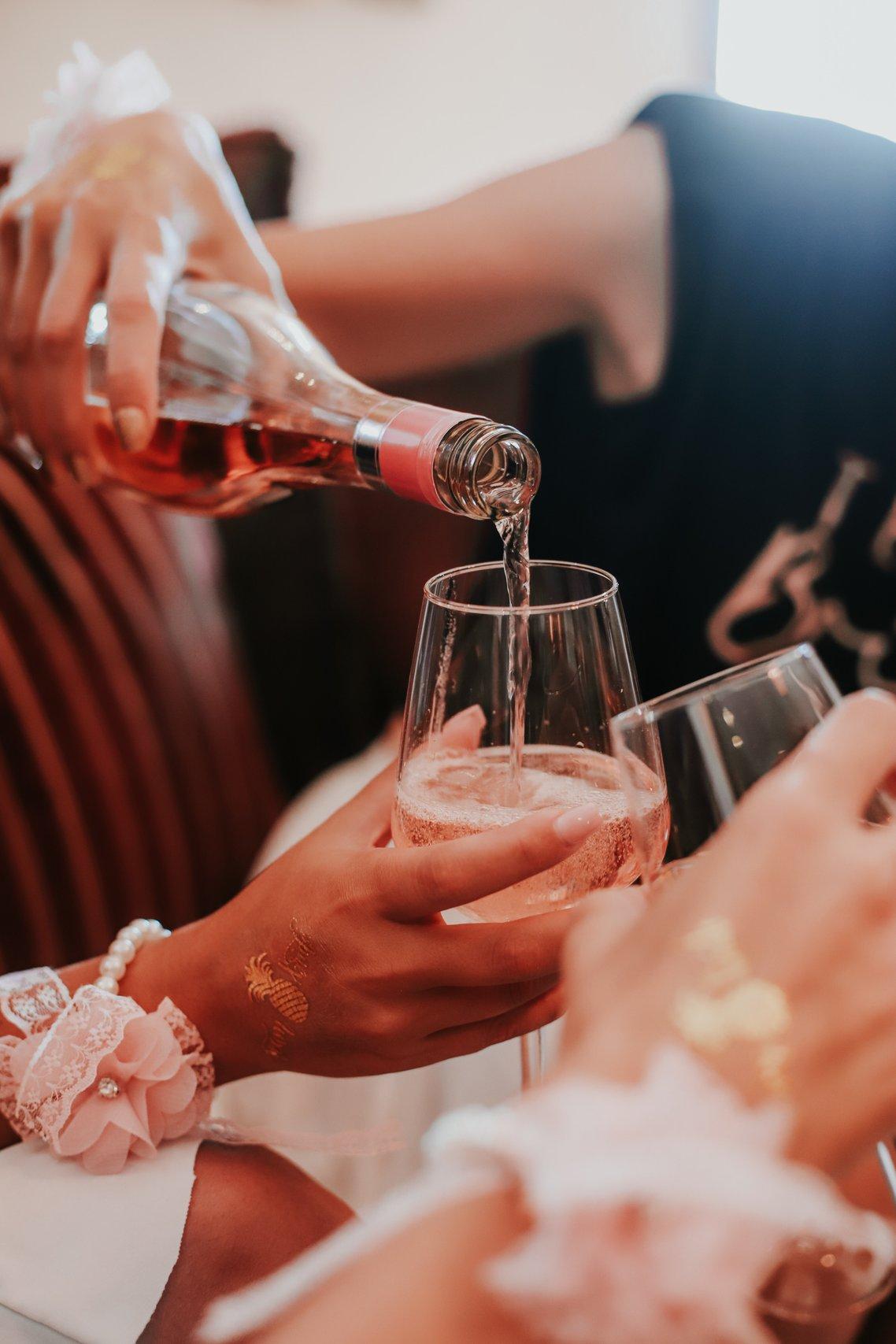 Even if you're planning a total surprise for your bestie, remember to give her a least a little hint of what's to come so she knows what to pack! We love the idea of issuing the bride with a hen do invite with a subtle hint at what's in store for her.
12. Give Yourself Plenty of Time
You might be wondering how far in advance you need to plan a hen do - I would say give yourself plenty of time, and then some. There is no such thing as being too keen here.
People's diaries fill up fast so you want to lock the date in ASAP - when I planned my sister's hen do, as soon as she knew her wedding date, I reserved the weekend for the hen!
I spent about a year planning the hen do, possibly a little longer, as I wanted to give myself plenty of time, and allow everyone to make the payments in three stages across the year - spreading them out was really helpful.
13. Make a Spreadsheet
Honestly, this is the one piece of hen party planning advice I really wish I'd had. Make a spreadsheet and actually use it to map who has paid you for what and when.
I had so many people message me saying 'I've paid you, right?' when I was doing my polite but firm payment reminders in the group chat, and I kept losing track as my organisational system was literally the Notes app on my phone (my life is held together by the Notes app on my phone).
If you make a spreadsheet, it will be much easier to keep track of the costs and who owes you for what, as well as who is responsible for what. If you do it in Google Sheets, everyone can access it and update it if needed!
Hen Party FAQs Answered
How Do You Prepare for a Hen Do?
I am quite lucky in that I help people plan their weddings and pre-wedding celebrations for a living, so I felt very well prepared. Some of the things I did to prepare for the hen party included packing wall-safe peelable glue dots for the decorations, organising the hen do party bags before arriving so I just needed to put them out, and making sure I arrived extra early to give myself plenty of time to decorate and set up.
Think about where you're going and do your research - is there a shop nearby? Where and how can people park if they need to? And most importantly - is there a bottle opener in the kitchen? No one wants to turn up to their remote Cotswolds country cottage only to learn there's no corkscrew!
Bring things like paracetamol and make sure everyone drinks plenty of water too - you don't want anyone throwing up in your Airbnb.
Other things I did to prepare was to make sure I had plasters in case anyone had blisters, and I bought fake eyelash glue too because there's always someone who needs some!
How Many People Do You Need for a Hen Party?
Honestly, there's no magic number. I would say that whilst huge groups look so much fun on Instagram, it's actually quite stressful and expensive to coordinate! That's not to say you shouldn't have a big guest list, but tailor your plans to suit how many people you're planning for to make it easy for yourself.
Remember if the bride wants to celebrate with lots of people, you can always do a big dinner and drinks type event to keep it simple - I've planned a three course dinner in a private dining room for 22 people as a tamer and more affordable hen do option for the mums and those that didn't want to or couldn't come on the weekend away.
Private rooms at restaurants or pubs can actually work out quite reasonably when you've got a large group, and there's not much planning to do - just make sure you have some fun party ice breakers to get everyone talking!
Who Organises the Hen Party?
Typically the maid of honour and the bridesmaids organise the hen party - in my case, I was the only bridesmaid but my sister pointed out a few of her friends who would be keen to help and I took advantage of that.
The biggest piece of advice I can give you when it comes to how to plan a hen party is to take all the help you're offered, and to ask for it if you're not offered! If you try and take it all on yourself, you will feel so stressed and overwhelmed and you won't be able to enjoy it.
Remember, hen parties are meant to be fun! Now you know how to plan a hen party, read up on our most fun hen party ideas to inspire you…