Hen Party Planning: How to Plan a Hen Do If You've Never Done It Before
First time bridesmaid? Here's how to plan a hen do from the moment the bride says 'Yes' to getting that first Prosecco in her hand and the sash over her head
We have included third party products to help you navigate and enjoy life's biggest moments. Purchases made through links on this page may earn us a commission.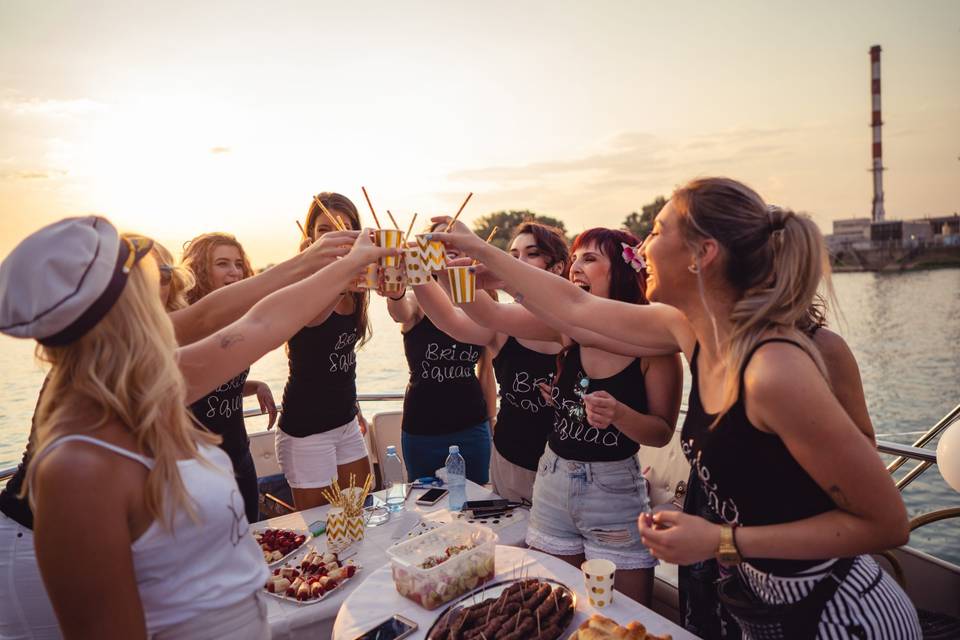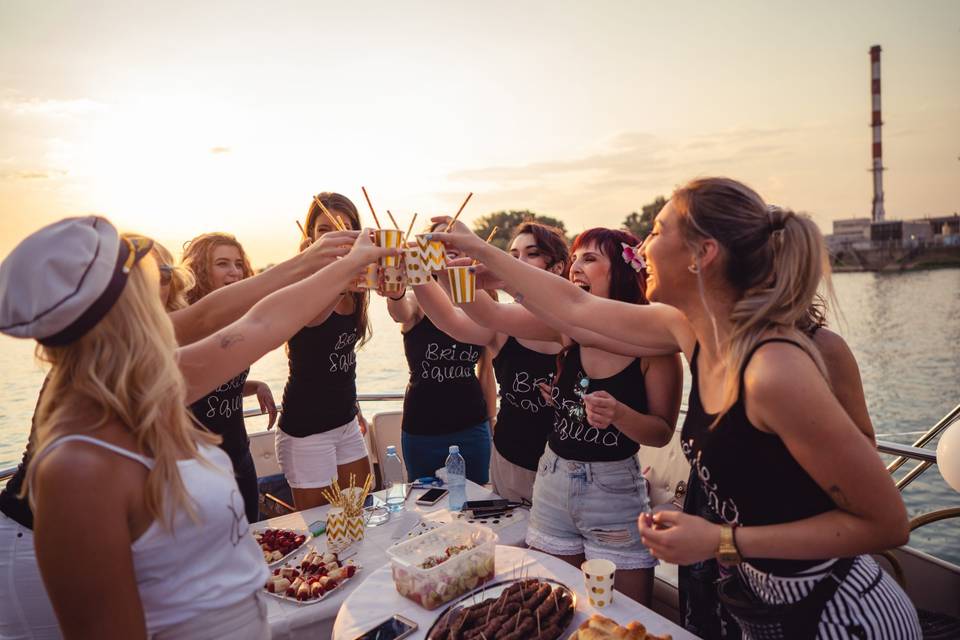 Planning a hen party can be pretty stressful – particularly if you have never planned a large event before.
Take a look at our step-by-step guide to planning the perfect hen party to make sure you know the timeline for throwing the hen and how to make it go without a hitch.
Normally the task of planning falls to the maid of honour, but don't be afraid to delegate to the other bridesmaids. Some brides even like to plan their own hen party – hey, if it makes her happy!
Step 1: Speak to the Bride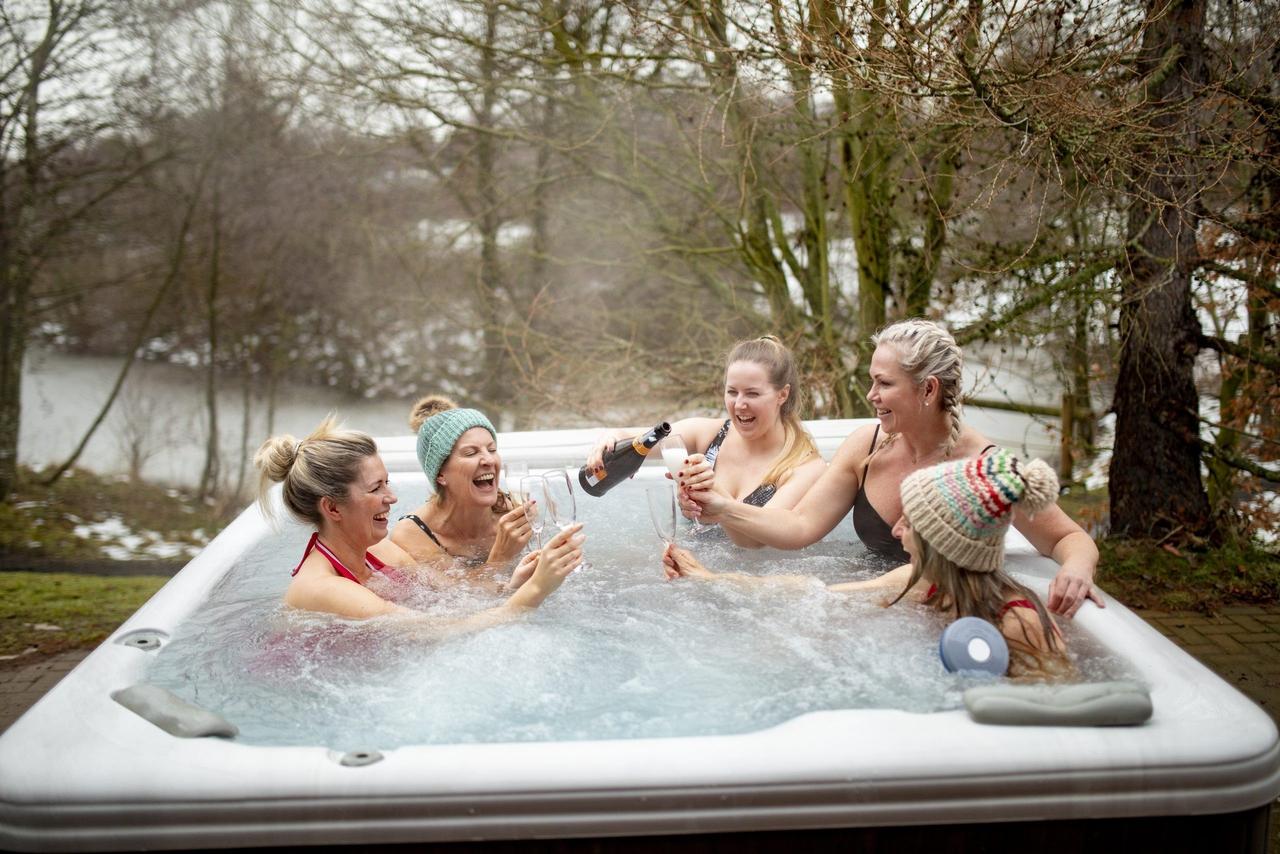 If you have been tasked with planning your BFF's hen party then the first thing you need to do is talk to her. It's likely you want to keep the celebrations a surprise but it's important to at least have a rough idea of what the bride is expecting. Take a look at the questions below that will help you plan the perfect do for your best friend.
1. Do you want to go abroad?
Some brides love the idea of a hen party somewhere hot and sunny. Others would much rather something local. Get a few hen party ideas from the bride – it doesn't have to mean spoiling the surprise!
2. What type of budget should we work to?
This is something you will need to ask the other hens but the bride will probably be able to give you a rough idea of what budget everyone will be working to.
3. Do you have any definite no-nos?
Check in case the bride has anything that is her idea of a nightmare! If she's really not an adrenaline junkie then perhaps steer clear of skydiving. Likewise, if the thought of a stripper makes her cringe, don't book one!
4. Are there any places you would particularly like to go?
See if the bride has any favourite cities that she would really like to visit. Is there somewhere she's never been before but would love to, like Brighton?
5. Do you want to go away for one night or two?
You may end up restricted by budget but firstly see what the bride expects – if she only wants to go away for one night then your budget could stretch further.
6. What is important to you?
See what is the most important thing to the bride – an amazing location or hotel? Something more low-key and budget-friendly so everyone can come? An activity she's never done before? A pampering spa day to relax from planning stress?
7. How far ahead of the wedding would you like it to be?
The tradition of the hen do taking place the weekend before or even the night before the wedding is long gone. Who wants to feel hungover on their big day or has the time when there so many last-minute tasks still to be done?
We'd recommend having the hen anywhere from eight weeks before the wedding. Six to eight weeks before will give you all time to recover (including bruises to heal if you do an adrenaline-filled activity) and leave the bride with lots of time before the wedding to get her prep done. However, it's really up to the bride!
READ MORE: 75 Mr & Mrs Questions To Test Your Bride!
Step 2: Create an Invite List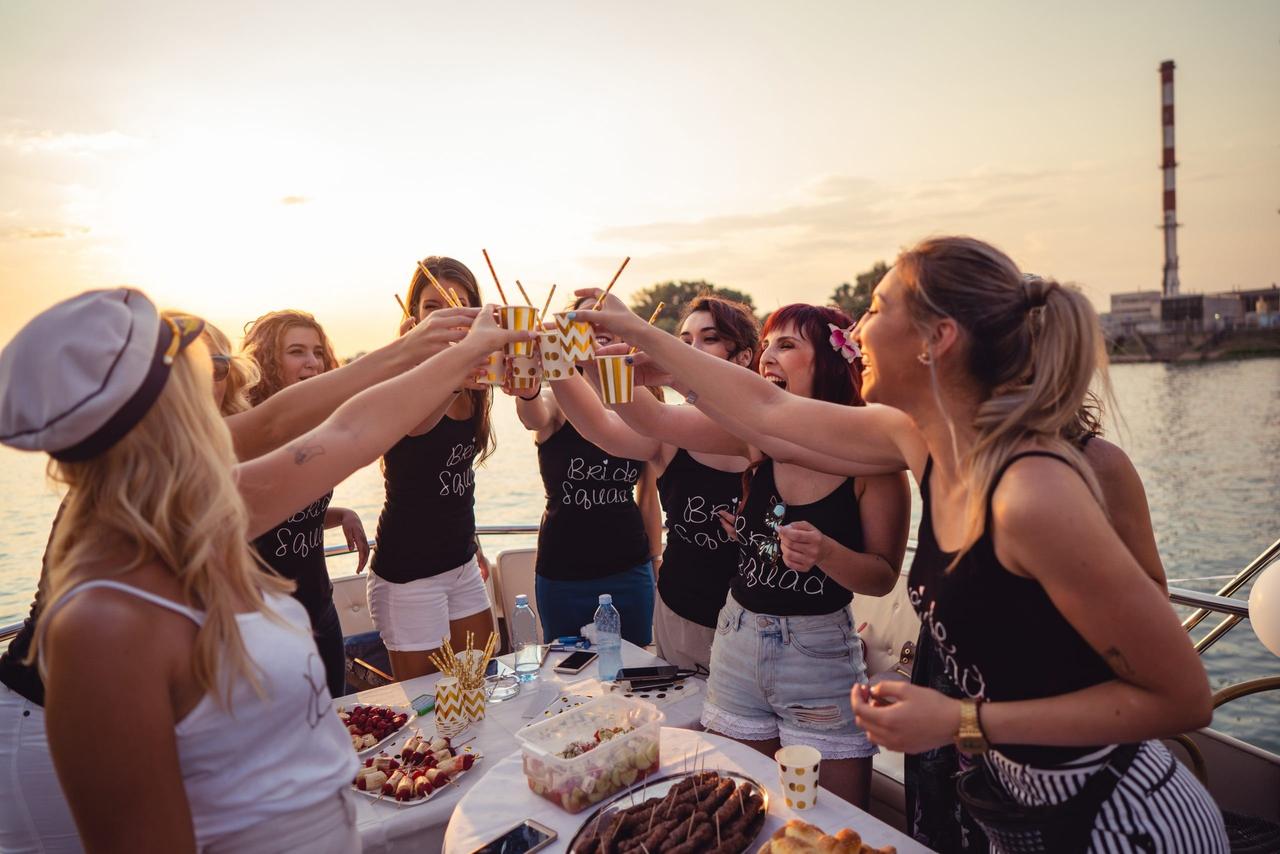 Work with the bride to create an invite list. It's likely this won't be your final number but it will give you an idea of the scale of party you are planning and by having the bride's input you won't miss anyone vital from the list!
What's important here is finding out where she knows everyone from. If some are from school and others from work, they might never have met. You'll need to start the hen off with an ice breaker.
Step 3: Come Up with a List of Possible Dates
First, get lots of available date options from the bride – the more, the better! Then get a list of "priority guests" that the bride really wants to come and run the dates by them to find one all (or as many as possible) can make. Once you've set the date, it's set. Get the hen and priority guests to write it in their diaries ASAP.
Step 4: Set Up a WhatsApp or Facebook Group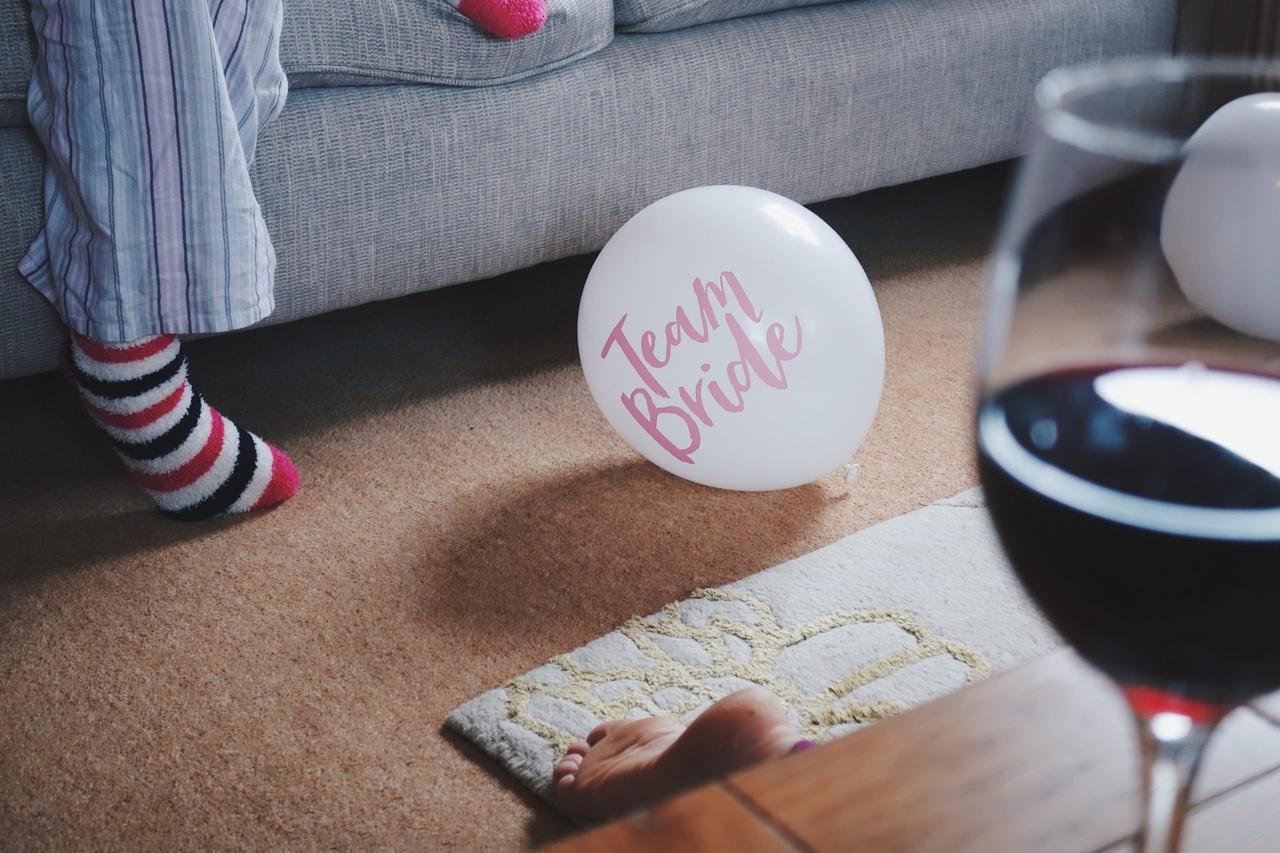 It's time to set up the group chat! Let the rest of the hens know the preferred date and consider giving them an indication of the budget you are working towards so they have time to decide whether they can come.
Other things to let them know at this stage: is it UK or abroad? Will it be overnight or just day/night activities? Can you join for part of the day?
Step 5: Decide on a Location and Find Accommodation
Once you have a rough idea of how many people can make your chosen date, it's time to start researching locations and accommodation.
Airbnb is a great place to look for houses and apartments, but you can just Google 'self-catering houses' in the region to find lots of options. In the city centre, you might find that a budget (but nice) hotel can give you a better group discount rate than hiring a house. You'll need to know if everyone wants accommodation or if some people are only joining for the day.
Don't miss our hen party city guides:
Step 6: Plan Activities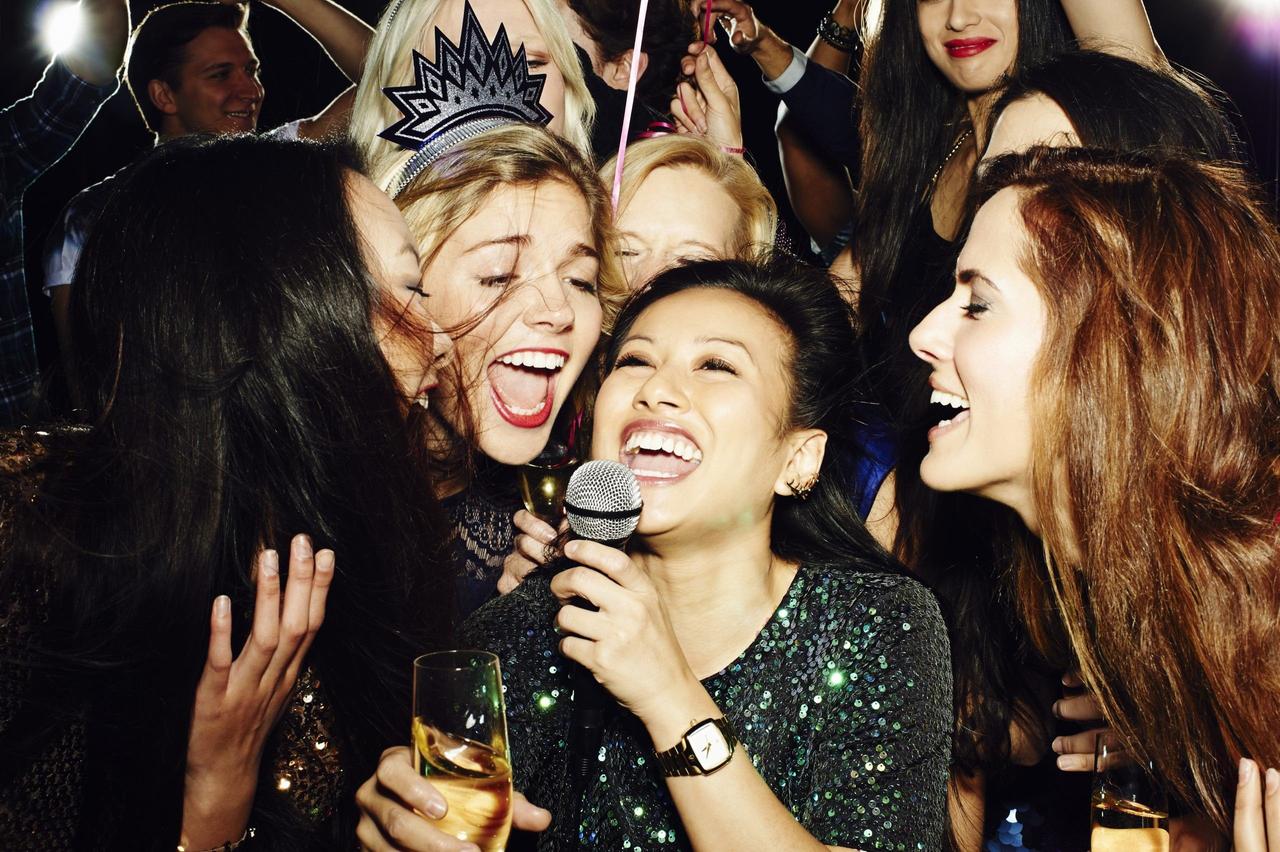 Once you have a set location in mind you can start to plan your activities. It may be worth considering the guest list – do you have anyone with any limitations or anyone within the group who is pregnant? Is her mum coming along too? It may have an effect on the type of activities you choose.
Not sure what activities to do? Browse our complete list of the 70 best hen party activities, with something every bride will love. Still finding her a tricky customer? These 30 seriously unique hen party ideas might solve your problems.
Delegate to the bridesmaids to get quotes from a few companies so you can secure the best deals. Don't forget to read reviews online before you choose a company though.
Step 7: Offer Flexibility
We suggest around three activities in a full day:
Something planned for the morning, like a yoga session or bottomless brunch
An afternoon activity like cocktail-making, life drawing, a dance class, crafts or an afternoon tea that'll get you hyped for dinner
An evening activity. Give time for everyone to glam up before you go out for karaoke, to a comedy club, dancing, or just have hen games and a PJ party at home.
Not every activity has to be expensive or cost any money at all. As not everyone will have the same time availability and budget, make sure everyone knows they have options. Come for one night out of two, or join for just the afternoon activity and meal etc.
Step 8: Work Out the Budget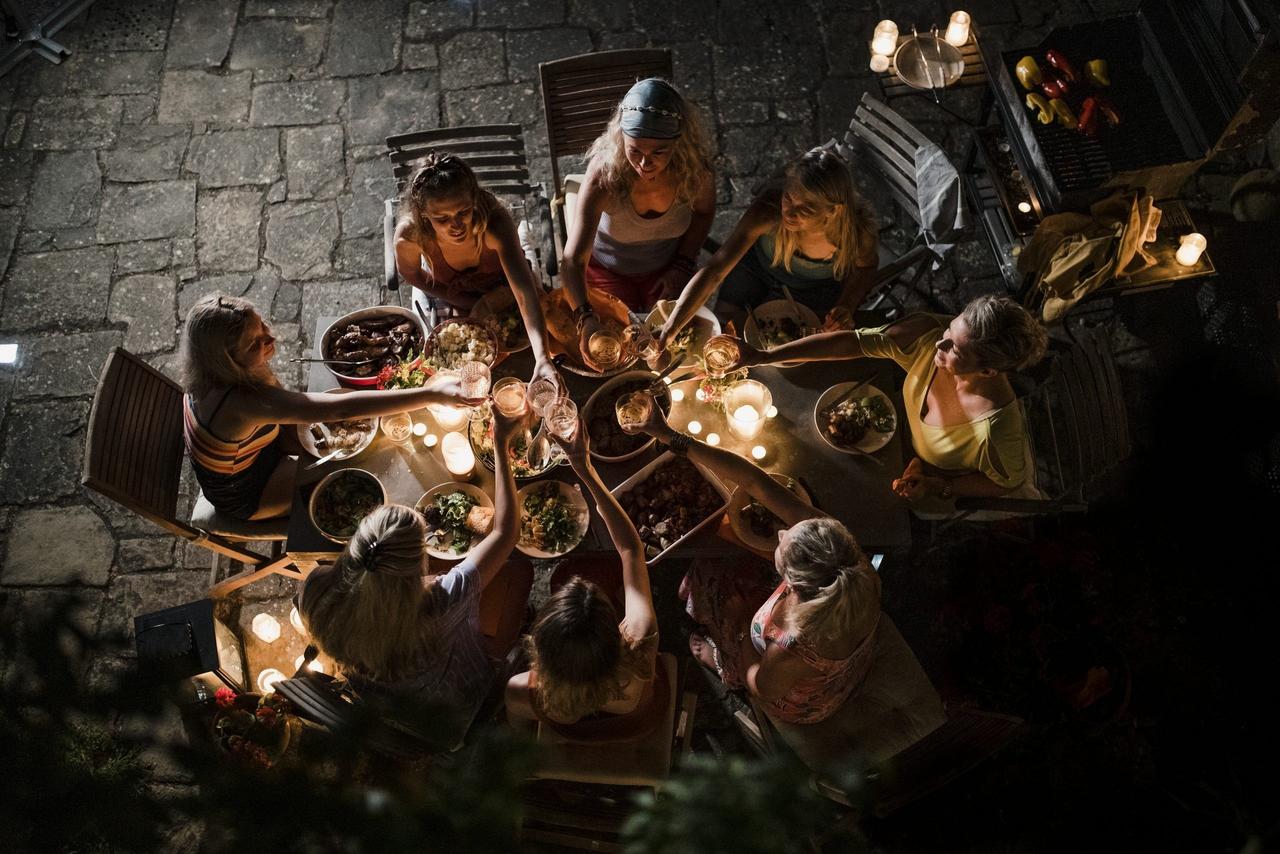 Beyond the cost of activities and accommodation, you'll need to plan food and alcohol if you're in self-catering. Put together a big online order and either get it delivered to the house or have one of the bridesmaids drive it there.
Think about how many meals you'll actually need to cater for (normally 2 x breakfast, lunch and dinner) plus snacks, tea, coffee, milk and juice. Are there any dietary requirements or vegans/vegetarians? Does everyone want to drink? Will you provide spirits or just wine and the guests can bring whatever else they like to drink? How will you split up the costs?
Step 9: Don't Forget the Extras
It's easy to forget about all the decorations and any extras you want to make the weekend memorable. Maybe hen party bags or personalised hen t-shirts? Temporary tattoos, sashes, a piñata, hangover kits, matching PJs? There's so much you could do, you'll need to rein it in and work out how much you can add to the budget for these without it being extravagant.
Step 9: Give Final Details, Dates and Prices to the Other Hens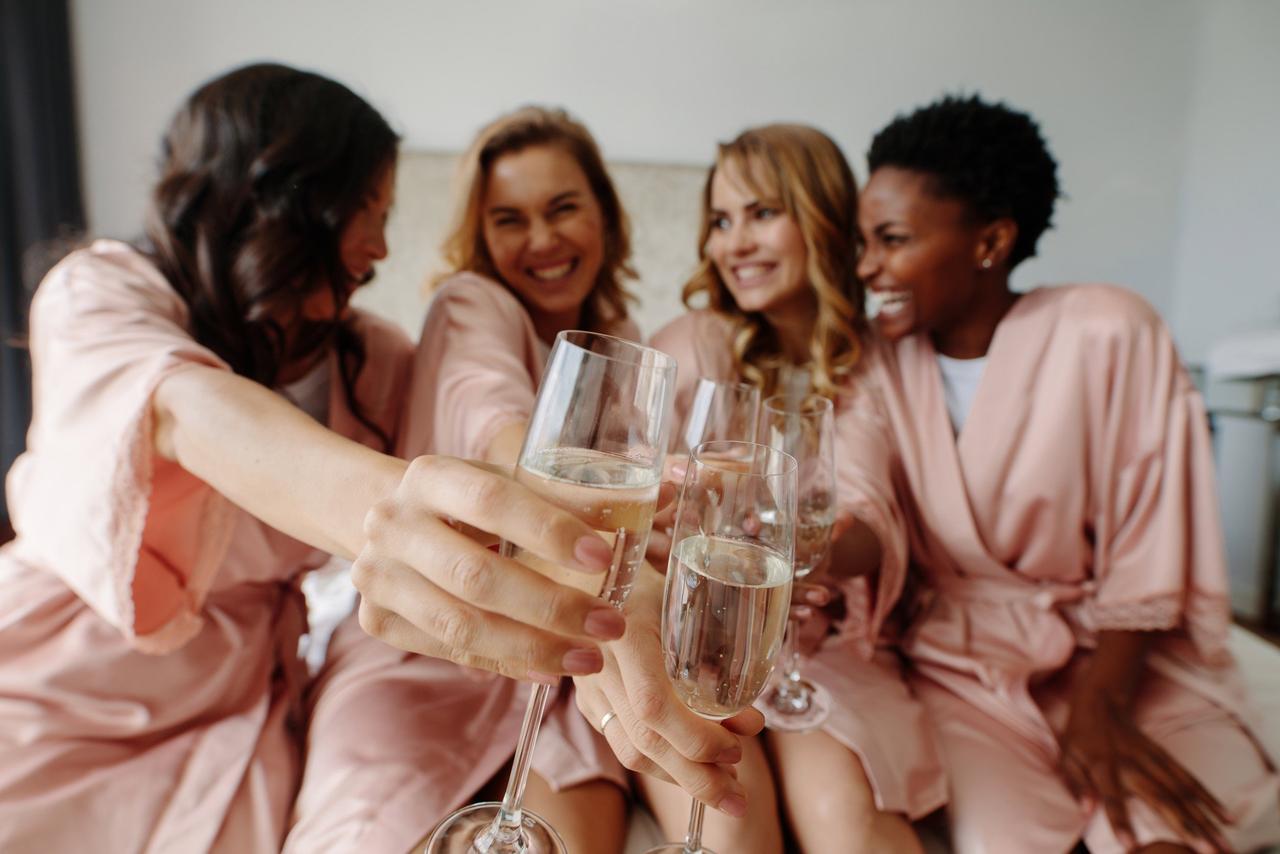 Once you have a set plan and price in place, you can put all these details to the group. In our experience it's much easier to go to a large group with a decided plan, rather than trying to work with 20 plus people's opinions. So long as you, the bride and the other bridesmaids are happy then it's likely you have a great plan!
In your message:
Give a full breakdown of the costs so everything is completely transparent
Tell them exactly what clothes they need to bring and if there's a theme
Ask for anything you need for mementos or games e.g. favourite pictures with the bride for a scrapbook
Step 10: Confirm Booking
You might get a few dropouts once you have a set date and price for the hen party. Once you have confirmed numbers make it very clear that you are booking on the basis that everyone who has said they will come are actually going to be there. If they cancel after this point, they'll still have to pay.
Step 11: Collect the Money!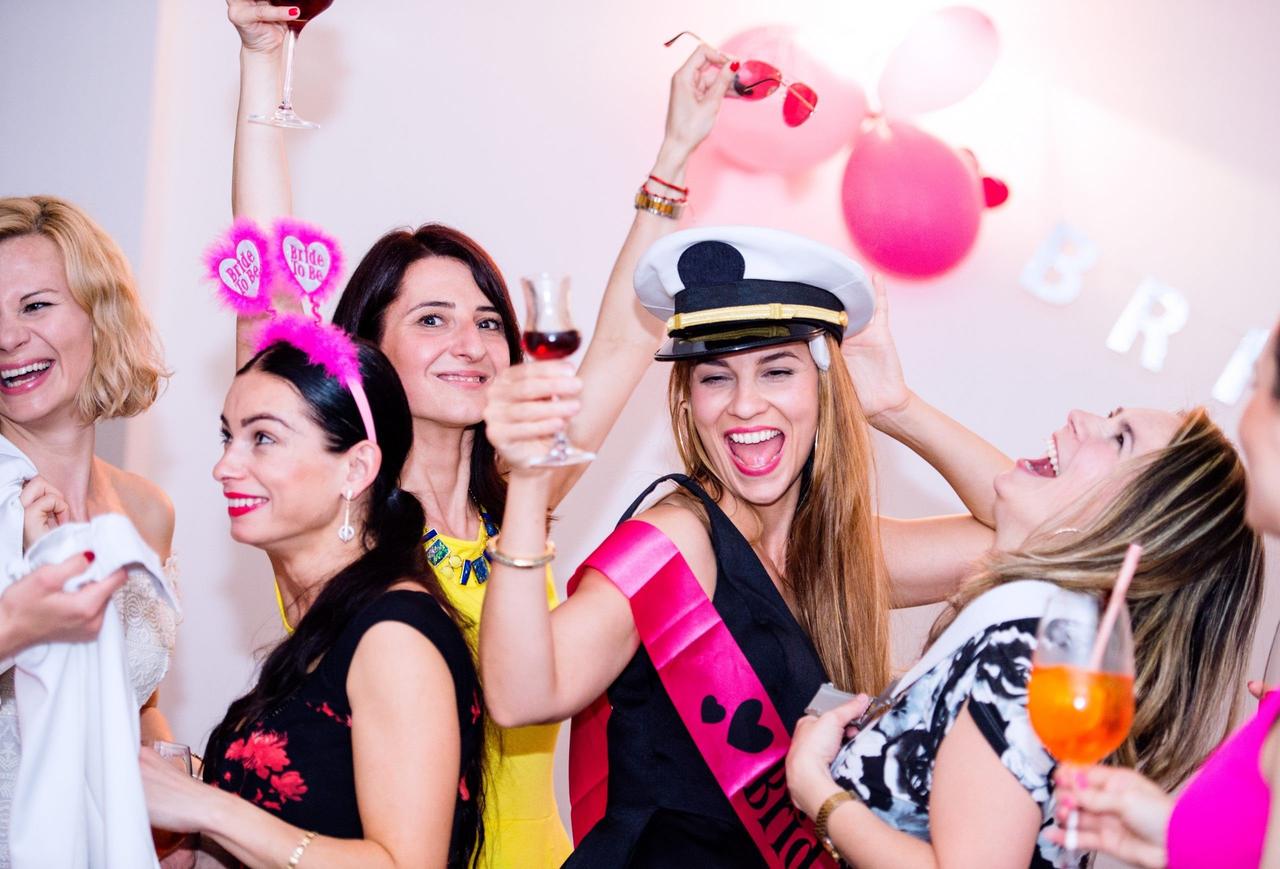 Let the hens know how to pay their share and a deadline.
You are always likely to have a few late payments so we recommend booking using your credit card and then giving the hens a deadline that is earlier than you actually have to pay. This way you will have all the funds to pay on time and, if anyone pays late, you can charge them a little interest to cover your credit card costs.
Step 12: Have a Break
All the above is a lot of work! If you have left yourself plenty of time, it's about time you took a break. This is the perfect opportunity to get the bride-to-be hyped about her hen. Either drop some clues or leave a few red herrings, depending on what she's like.
Step 13: Think About Transport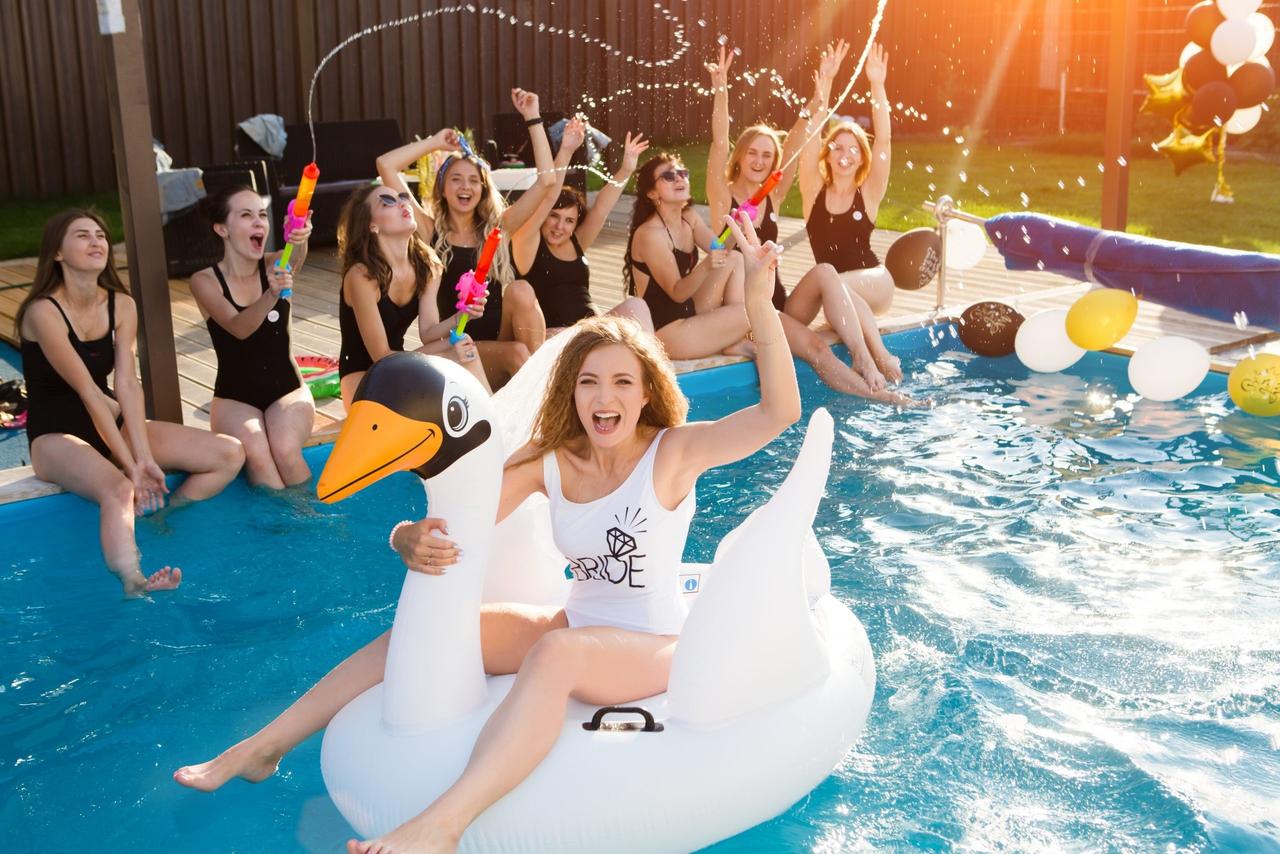 If your hen party is far away, consider whether everyone will travel together. If you have hens coming from all over the country, it may also be easier for everyone to be responsible for getting themselves to the location, so long as there's parking at the other end.
If parking is an issue, you could hire a minibus for those going from one place, and it could work out cheaper than the train.
Step 14: Plan the Finer Details and Do Some Delegating
Now all the big activities are booked, it's time to get onto the fun stuff! If you have some hens who are eager to help with planning, there are a few tasks you can delegate:
Step 15: Send an Itinerary and Your Contact Details to All the Hens At Least Three Weeks Before
Share around an overview of timings and locations at least a few weeks before the hen party, along with your contact details in case of any emergencies.
Step 16: Let the Bride Know the Basics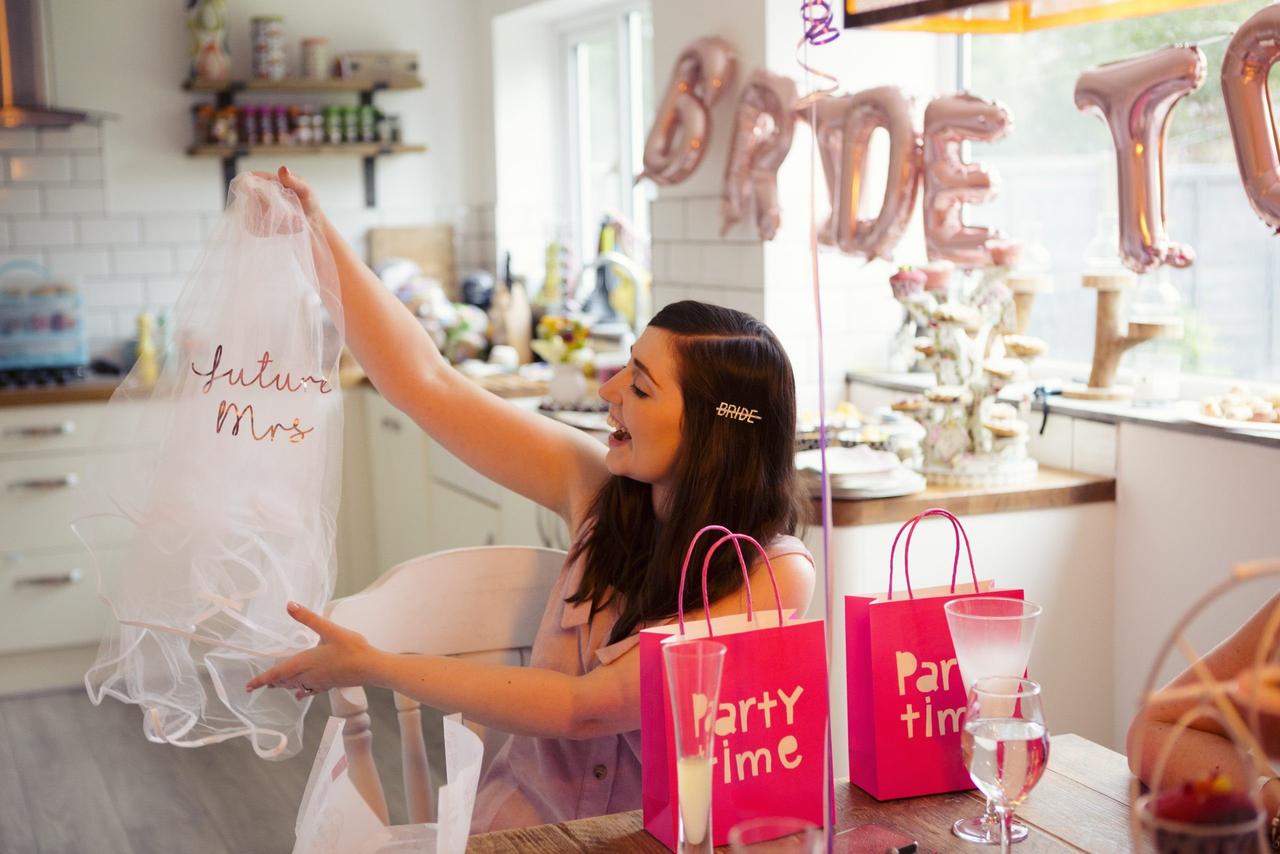 Most brides will be kept in the dark about the exact facts. However, she'll need to know the absolute basics like what kind of clothes to pack, where she needs to be and what transport is organised for her.
Step 17: Have Fun!
Planning a party can be a lot of pressure. Make sure now you've done all the hard work to relax, have fun and enjoy the party!
Don't know all the bride's friends? Find 21 of the best hen party games that'll immediately break the ice.