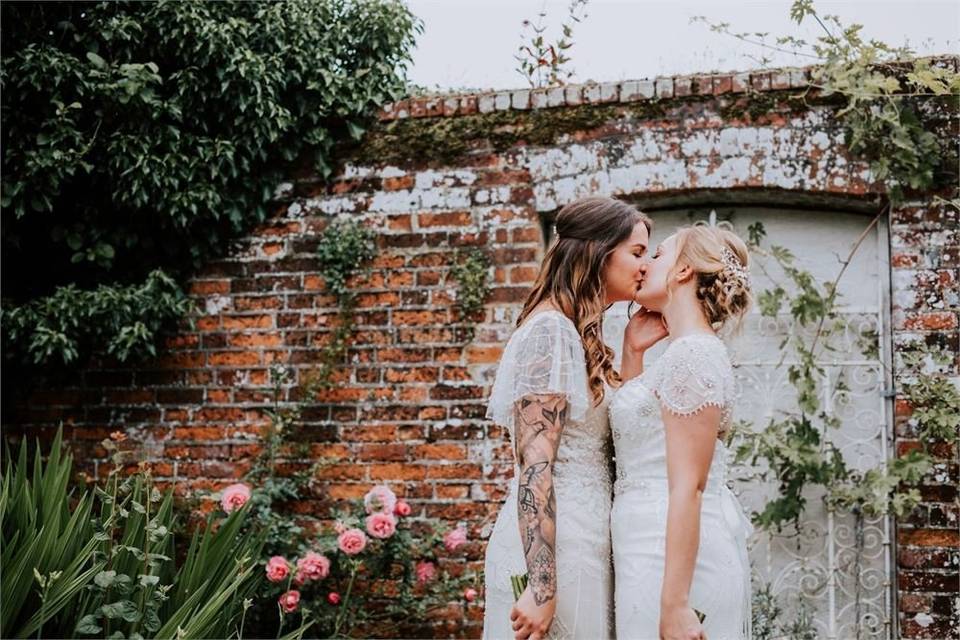 Weddings are expensive, fact. Apart from a house deposit, your big day is likely to be the most expensive thing you ever pay for.
How much should you start saving? To find out the average cost of a UK wedding, we turned to our annual National Wedding Survey.
It revealed some very interesting trends, including a slight drop in cost from 2018 (phew!). So what are we spending less on, and what made up the shortfall? From stag and hen parties to your venue, engagement party and even the bridesmaids' gifts, we've laid bare what you spend.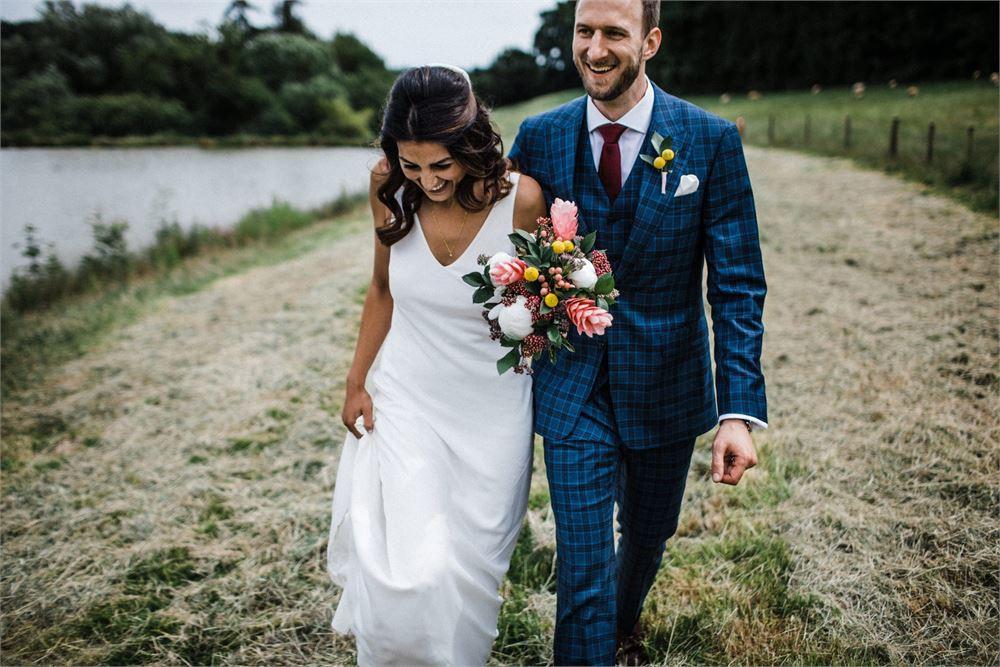 Image: Hadsham Farm Weddings
Here's our breakdown of the UK's average wedding cost and how you're spending it.
READ MORE: 37 Budget-Friendly Wedding Ideas
Average Wedding Cost in the UK: 2019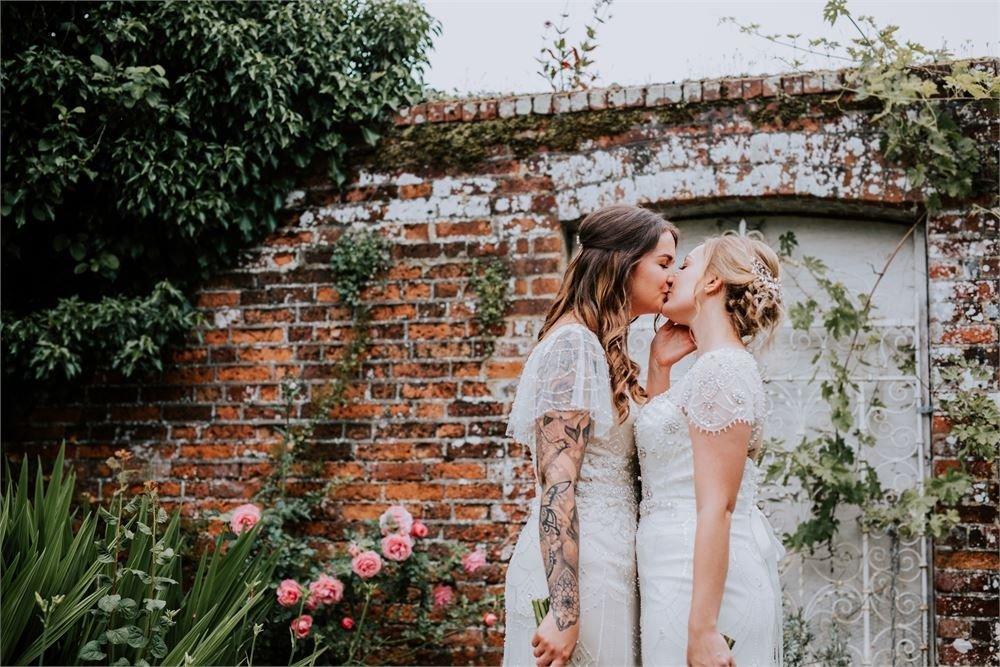 Image: Sally Rawlins Photography
The average total cost of a wedding in 2019 was £31,974, which is actually £299 less than last year. However, don't go celebrating your costs going down year on year just yet. That figure doesn't include beauty-related spends which came to £612 in 2018. It's still nearly a sobering £5k up on the average wedding cost in 2017. Unsurprisingly, more than half of couples needed financial help from their families to pay.
READ MORE: 50 Free Ideas For Your Big Day
The top 10 spends were the same as last year, but your priorities have changed. More money was spent on your dream venue, bucket-list honeymoon and jetting off on a minimoon – which after all that planning stress is very needed! But you saved on the food, engagement ring and drinks.
Here are the top 10 wedding spends for 2019:
Venue hire – £5,406
Honeymoon – £4,645
Food – £3,887
Engagement ring – £2,419
Drink – £1,587
Wedding dress/outfit – £1,313
Photography – £1,155
Mini-moon – £1,135
Entertainment/music – £1,005
Video – £968
It's outside of the top 10 spends that the most interesting changes are going on – and it's all about the pre-wedding parties.
Couples are now spending over £100 more on their hen and stag parties than in 2018 – with hens costing £472 and stags a whopping £552. Your engagement party has snuck up 29% to £875, which is more than you spent combined on bridesmaid dresses, the wedding cake and your stationery. Accommodation came in as your 12th biggest cost at £820.
READ MORE: 16 Brilliant Engagement Party Ideas
Speaking of bridesmaid dresses, you shelled out £199 more this year despite having an average of one less bridesmaid, taking your budget to £340. But boy, did you make that saving elsewhere! You spent £190 less on bridesmaids' gifts, at just £147. The dress was enough of a gift, then?
Getting the right outfits for the big day was a big priority this year. Grooms splashed out £452 on their suits, which is a fifth more than in 2018.
Average Wedding Cost in the UK: 2018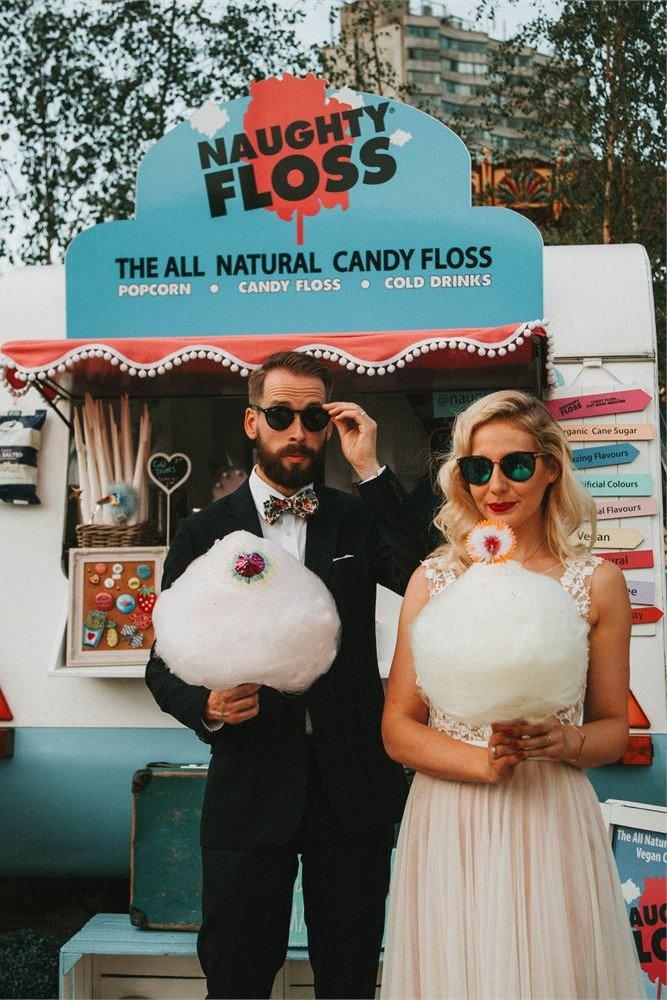 Image: Dreamland Margate
The average total cost of wedding suppliers in the UK in 2018 was a whopping £32,273. That's a £5,112 leap from the previous year's cost. Unsurprisingly more couples have had to turn to family to help cover their burgeoning bill.
In 2018, just a quarter of all couples were paying entirely for their own day. Instead, 3 in 5 couples received financial contributions from their family, which is quite a rise from just over 50% in 2017. The tradition of the bride's family paying for everything seems thoroughly out the window – only 5% of couples said the bride's parents picked up the cheque.
READ MORE: The Real Etiquette For Parents Helping Pay For Your Wedding
Where is all that being spent? Here are the top 10 biggest costs:
Venue hire – £5,221
Honeymoon – £4,545
Food – £4,151
Engagement ring – £2,657
Drink – £1,739
Wedding dress/outfit – £1,321
Photography – £1,166
Mini-moon – £1,051
Video – £1,027
Entertainment/music – £1,014
These costs are a big leap from the year before. Couples are spending around £900 more this year on both their venue and honeymoon – and that isn't taking into account the mini-moon! With 22% of all couples taking both a honeymoon and mini-moon, your wedding wanderlust will set you back over £5,500.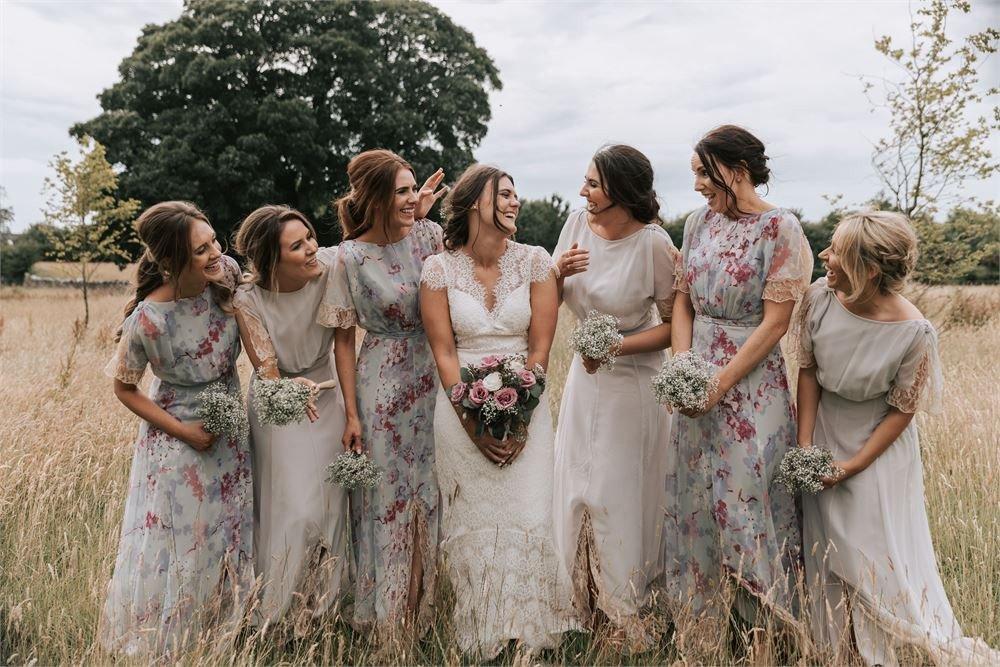 Image: Elijah and Susannah
Brides were willing to splash out on average £1,321 for their wedding dress, but only £360 goes on the groom's suit. We know who gets the better deal there!
Capturing the big day costs big bucks too, with £1,166 spent on photography and £1,027 on video. That'll lighten your wallet quite considerably.
READ MORE: This is How Much Wedding Photography Should Cost
And don't forget those little costs all add up. Your three-tier cake creation will set you back £299, invitations £179, thank you gifts £175, while the bride's bouquet alone cost £161.
It's clear to see where you've been penny-pinching though. The average cost of a stag do has actually done down (although just by £27), and you're now spending £337 on bridesmaids outfits versus £352 in 2017. Considering the average number of bridesmaids has gone up from 3 to 4, you're getting a bargain somewhere.
Average Wedding Cost in the UK: 2017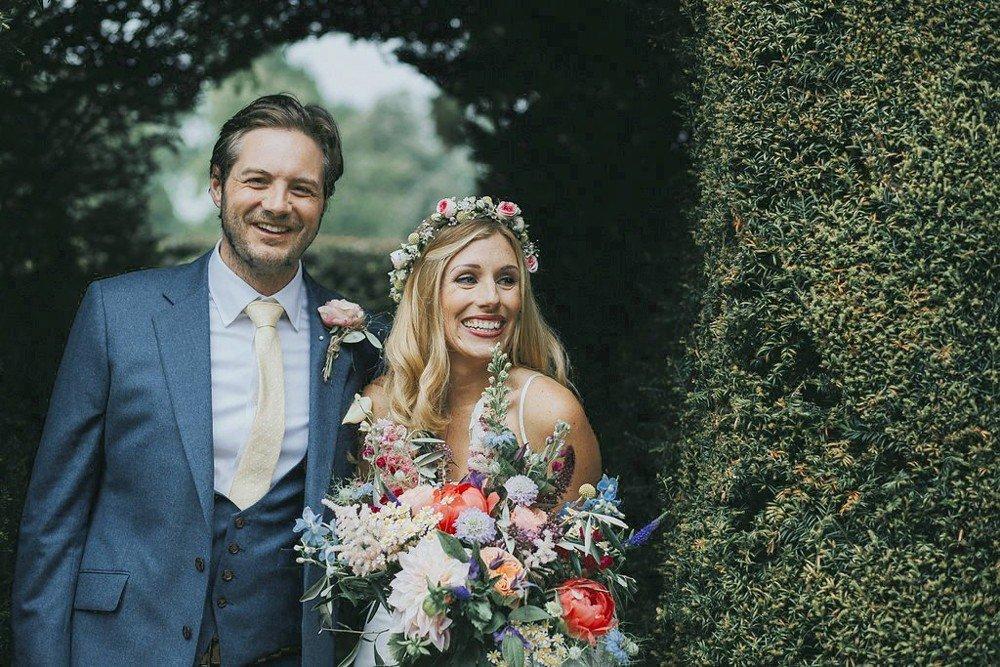 Image: Herbert and Isles
In 2017, couples were spending an average of £27,161 on their wedding; that's gone up more than £2,000 since the year before.
The big spend offenders are the same, but there's a noticeable difference in price to 2016 and 2018. Here's the breakdown:
Venue hire – £4,354
Honeymoon – £3,630
Food – £3,353
Engagement ring – £2,084
Drink – £1,342
Wedding dress/outfit – £1,209
Photography – £993
Mini-moon – £911
Entertainment/music – £813
Video – £801
READ MORE: Experts Reveal How to Negotiate With Venues and Suppliers
The wedding dress was the sixth biggest spend in the entire budget, while again the groom got the raw end of the deal with just a £319 budget. Despite an increase on honeymoon spend since 2016, couples were going on budget mini-moons. In 2017, they spent £911 on mini-moons versus £1,082 in 2016.
Videography appears to have leapt in popularity in just a year. They only spent £730 in 2016, when it didn't even make the top 10 costs. Wedding entertainment got a similar price hike. Can't put a cost on good music, can you?
READ MORE: 23 Things to Give Up Now to Save For The Wedding
Cakes are an ever-increasing cost: £275 in 2017 and £247 the year before. Costing £299 in 2018, will it top £300 by 2019? Let's be honest, it's totally worth it though for that buttercreamy goodness.
Average Wedding Cost in the UK: 2016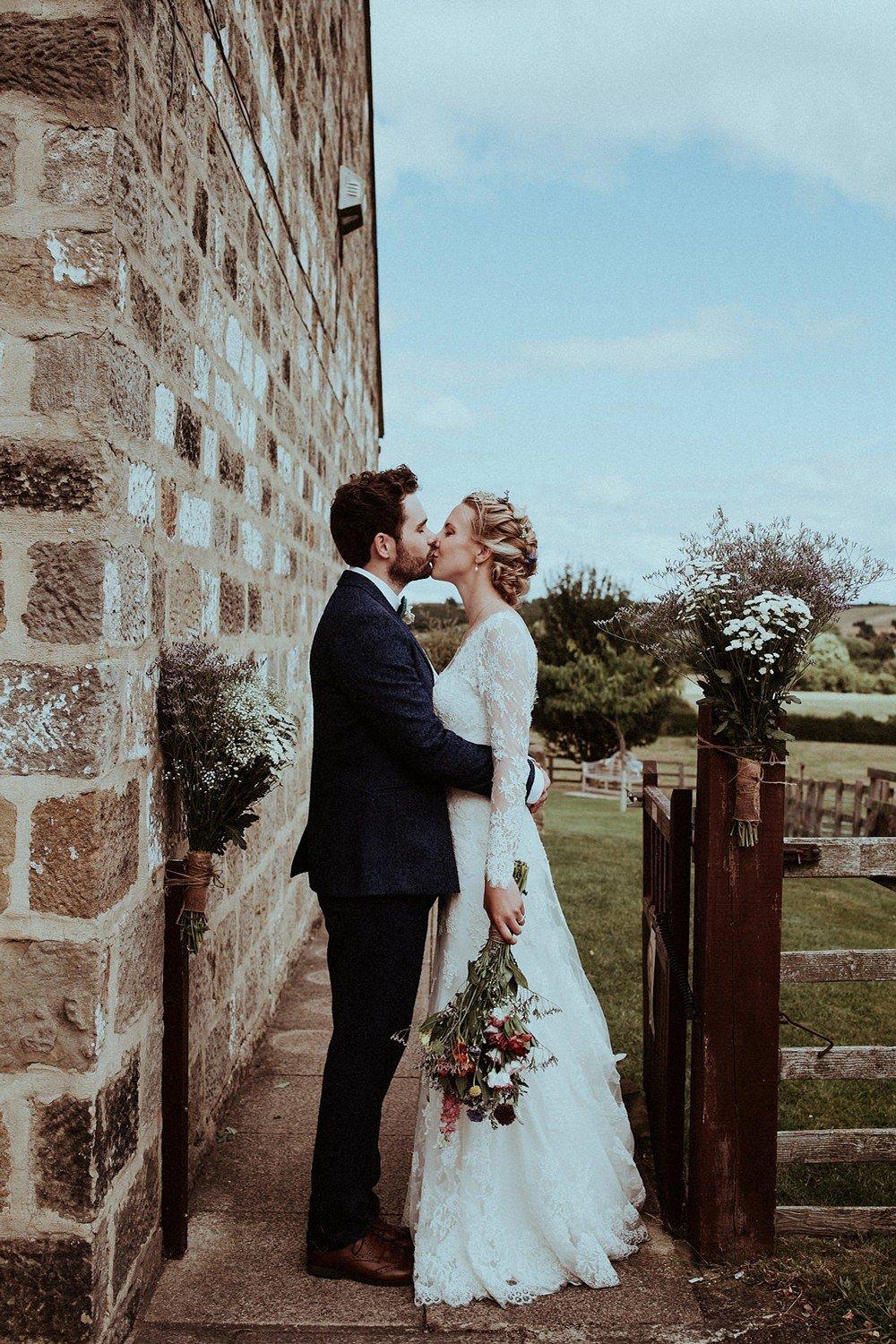 Image: Moment Weddings
In 2016, the average wedding spend was £25,090, meaning the cost of weddings has rocketed by more than £7,000 over the last two years. That's a much bigger leap than the previous two years – the average wedding cost in the UK in 2014 was £20,799.
READ MORE: Hidden Wedding Costs You Need to Know About
Let's see how the 2016 spend broke down:
Venue hire – £3,738
Honeymoon – £3,366
Food – £3,072
Engagement Ring – £1,742
Mini-Moon – £1,082
Wedding Dress – £1,055
Hen Do – £1,041
Drink – £965
Photography – £905
Accommodation – £747
It's perhaps surprising to see hen parties costing so much money (in 2018, it was a comparatively paltry £366). Weekend-long hen parties are a staple in 2018 for over 50% of brides – perhaps the drop in spend can be accounted by the other hens picking up the costs for the bride or maybe we're just choosing cheaper hen dos?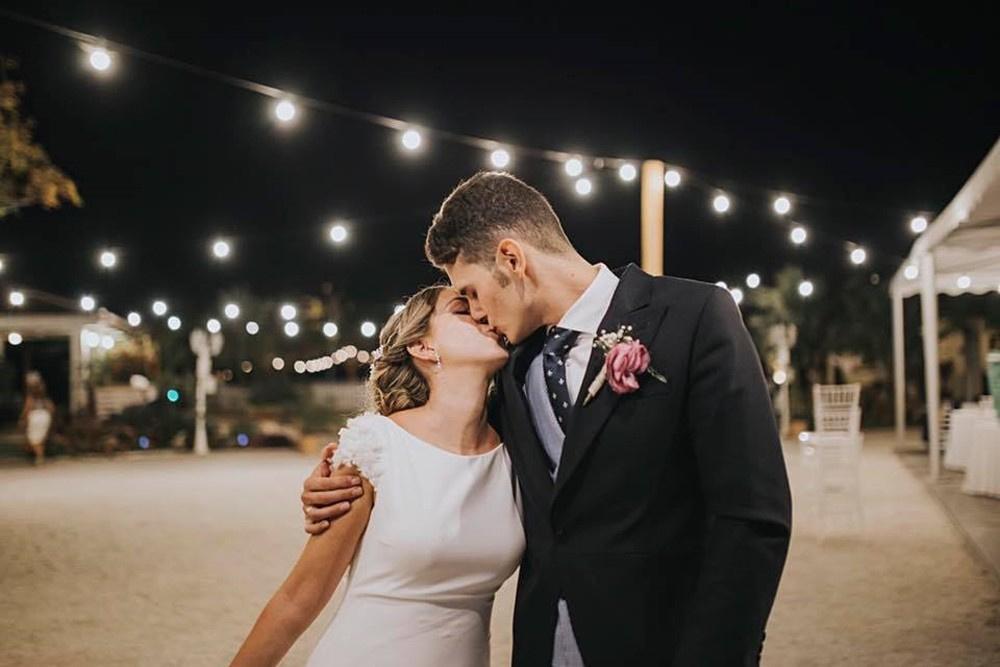 Image: My Natural Wedding Spain
We can see some trends emerging in the past two years thanks to this spending data. Videography has become a much bigger focus for couples in the past two years as they choose to capture moments like the best man's speech and bouquet toss that photography can't do full credit to.
READ MORE: Does a DIY Wedding Actually Save You Money?
Guest experience has also come to the forefront in 2018 weddings. The spend from both drinks and entertainment (£735) was considerably less. Those photo booths, sweet stations and magicians don't come cheap clearly!
We've got lots of smart ways to save money on your wedding if your budget doesn't stretch to £32,000: try these 17 awesome budget hacks or our favourite decor items under £10.