The Ultimate Bridal Beauty Countdown: Beauty Prep for Your Wedding
From hair colouring and hair removal to tanning, skin prep and fragrance, our comprehensive bridal beauty countdown has everything you need to know about looking and feeling your best on your big day. Pen at the ready… it's time to glow up!
We have included third party products to help you navigate and enjoy life's biggest moments. Purchases made through links on this page may earn us a commission.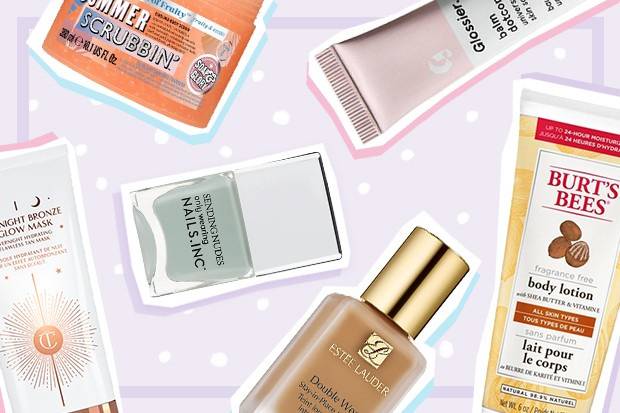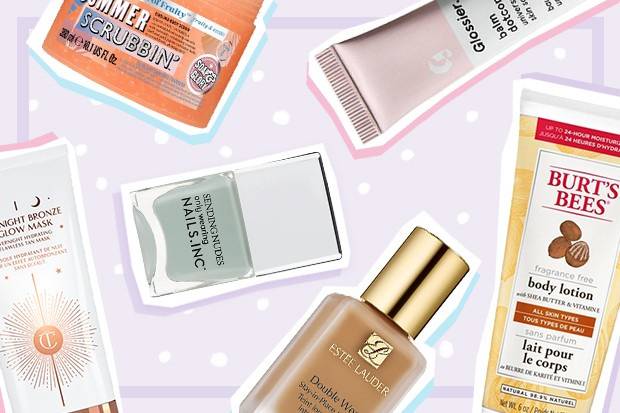 What bride doesn't want to look like a supermodel on their wedding day? Strictly speaking, most of us would love to look like one on a daily basis, but with wedding venues to book and bridesmaid dresses to find, we don't always have the time to act on it.
Setting a date for your wedding gives you something solid to work towards, and forces you to start making moves when it comes to your bridal beauty regime. Luckily, the average engagement lasts for 13 months, giving you plenty of time to make sure you look and feel like the best version of yourself when you walk down the aisle.
READ MORE: 13 Things You Need to do After Getting Engaged
Knowing how far in advance of the big day to tend to each and every aspect of your appearance can be a little bit confusing. When should you have your final haircut? How long before the big day should you fake tan? When should you attend your hair and makeup trials? As if you didn't have enough to organise…
With our comprehensive guide to bridal beauty, the whole thing has been made easy. We start at six months before your wedding and take your right up to the special day itself, letting you know which beauty treatments you'll need and where to get them done.
READ MORE: 37 Gorgeous Wedding Makeup Ideas for Every Bride
NB: We have included third party products to help you navigate and enjoy life's biggest moments. Purchases made through links on this page may earn us a commission.
6 Months Before the Big Day
The time between four and six months prior to your wedding date is a crucial period. It is the perfect time to ramp up your beauty regime so that you have glowing skin, beautiful nails and luscious locks ready for your big day.
Skin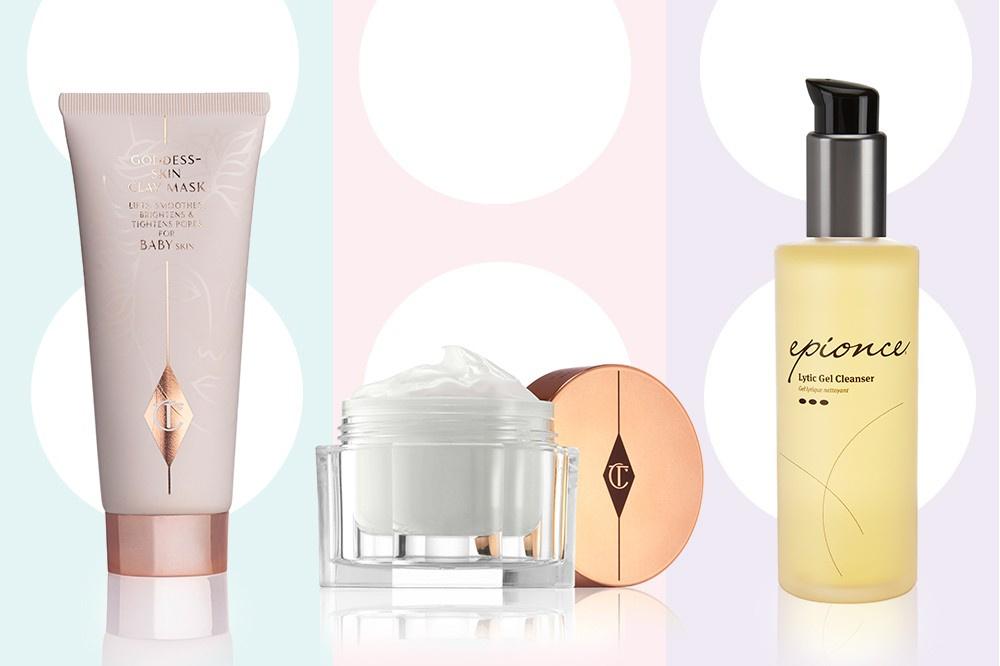 Achieving glowing skin requires a lot of hard work. Six months before your wedding, you'll want to really amplify your at-home skincare regime.
At the bare minimum, you need to use a good cleanser and moisturiser daily – we'd recommend looking towards a cleanser like the Epionce Lytic Gel Cleanser. Cosmetic Dermatologist Dr Mervyn Patterson said: "It contains ingredients such as marshmallow and date extracts alongside willow bark extract and methanol. It is formulated effectively to remove all makeup at the same time as helping to repair the lipids in the skin barrier." Another great option is Liz Earle's Cleanse & Polish (hot cleansing is amazing for lifting away dead skin cells) or Superdrug's Vitamin E Hot Cloth Cleanser if you're looking for a budget alternative.
On the moisturiser front, our go-to is Charlotte Tilbury's Magic Cream. It leaves skin feeling plump and fresh, and a little goes a really long way. We also love The Ordinary's Natural Moisturizing Factors which is only £4.90!
On top of cleansing and moisturising, you'll want to start applying a weekly face mask – we love the new Olay Stick Face Masks because they illuminate all the usual mess (result!).
Address individual skin issues with a targeted serum (the Garden of Wisdom Vitamin C serum is a great all-rounder) and treat yourself to a nourishing night cream like the raved-about Formula Absolute Ultimate Sleep Cream.
And what about salon skin treatments, we hear you ask? Well, at the six month mark, you should have your first facial. We love the CBD facial at London's Blush & Blow, not only because CBD oil is having a serious moment, but because it leaves skin fresh, soft and hugely "depuffed"!
Bridget O'Keefe, founder of Blush and Blow said: "The CBD facial is a great maintenance facial. I would certainly recommend that you get the facial every four-six weeks starting from the moment you get engaged. The CBD detox is very real and the longer you have the facials for the better condition of your skin!"
If you're really dedicated to the cause, the six month mark would be the best time to book an appointment with a dermatologist. Book one for the week before your wedding, too – you can always cancel, but it'll be there if any unwanted acne suddenly rears its head.
READ MORE: The 50 Best Spas in the UK
Hair & Hair Removal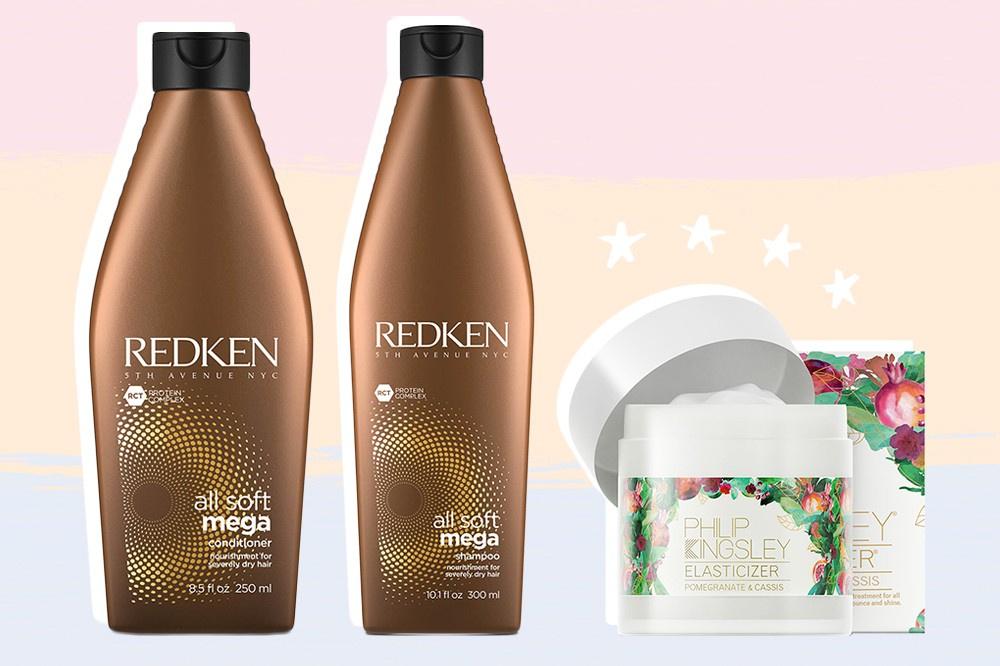 It might seem like a long preparation period, but you should start to think about how you want your hair to look on the big day at least six months before your wedding.
Siobhan Jones is the Creative Director and Co-Founder of Fulham's Rose & Wild, one of the top five boutique hair salons in the UK and Ireland. When asked about cutting your hair, she said: "You're never going to know if you'll 100% like something, so I would always chat to your hair dresser a good amount of time before your wedding day. We offer complimentary consultations on cutting, colour and condition, so if you want to chat about how to prepare then you can do so free of charge."
Remember, if you want your hair to be long and luscious you'll still need to get regular trims. Your hair grows by about half an inch every month, so get your first trim now then get trims once every six weeks before the wedding.
If you want to cut your hair shorter, now is your last chance for an impulse bob. If you love it, six months is a good amount of time to maintain the cut for, and if you don't, you've got time to let it grow.
Whatever length your hair is going to be, you should invest in a better shampoo and conditioner than you'd normally use. We love the Redken All Soft Mega Shampoo and Conditioner because it works miracles on dry and damaged hair. Trust us.
In addition to a good shampoo and condition, try something like Philip Kingsley's Pomegranate and Cassis Elasticizer once a week to help ensure your hair is at its best on the big day. Elasticizer deep conditions and adds bounce and shine.
It's also a great idea to consider in-salon conditioning treatments like the nourishing treatment Rose & Wild offer. "L'Oreal's Smartbond Step Three comes in a prescriptive spray form", says Siobhan. "You can moisturise, strengthen, give shine, add volume or integrate any of those elements together. What's really nice about it is that since it's a spray rather than a mask, it can go into the cuticle that little bit deeper. It lasts within the hair."
If you're thinking about colouring your hair ahead of your big day, have your first appointment now then pencil in at least two more before your wedding.
Siobhan told us: "I have found that often things take longer than you expect. I've had a few people come and book their appointments just before the wedding who've wanted something very exact, but we've needed longer to be able to produce it."
She continued: "Also, if you change your hair colour too much in one appointment it can be quite damaging to the hair. If you do everything in one sitting the hair can end up looking quite dry which obviously is not the look walking down the aisle."
You should book your initial hair trial six months before your wedding day too. Schedule it for the same day as your makeup trial (more on that later) so you can see how the two look together.
Take as much inspiration to your trial as you can, including photos of styles you like, pictures of your dress and fabric swatches. That's the best language for your hair stylist to understand.
READ MORE: The Complete Guide to Wedding Hairstyles
Makeup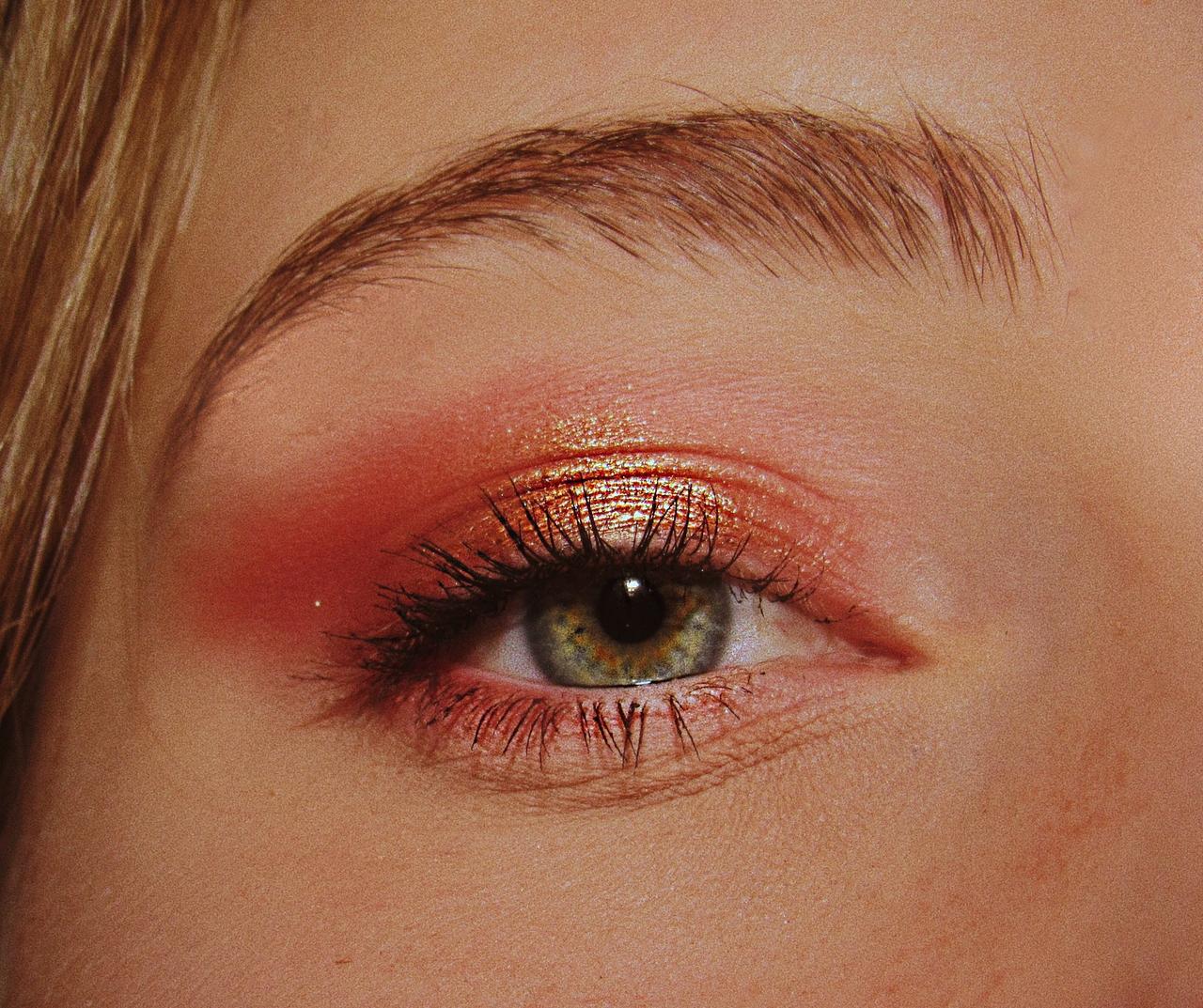 Six months before your wedding date, you should decide whether you're going to be doing your own wedding day makeup or whether you'll be enlisting the help of a professional makeup artist.
If you're having it professionally done, now is the time to find a supplier you like, have your first consultation and get your wedding day appointment booked in.
If you've decided to do your makeup yourself, start to buy and try new products. When you test them, wear them for a whole day and night to ensure they stand the test of time.
READ MORE: The Best Tried & Tested Foundations for Your Wedding Day
Other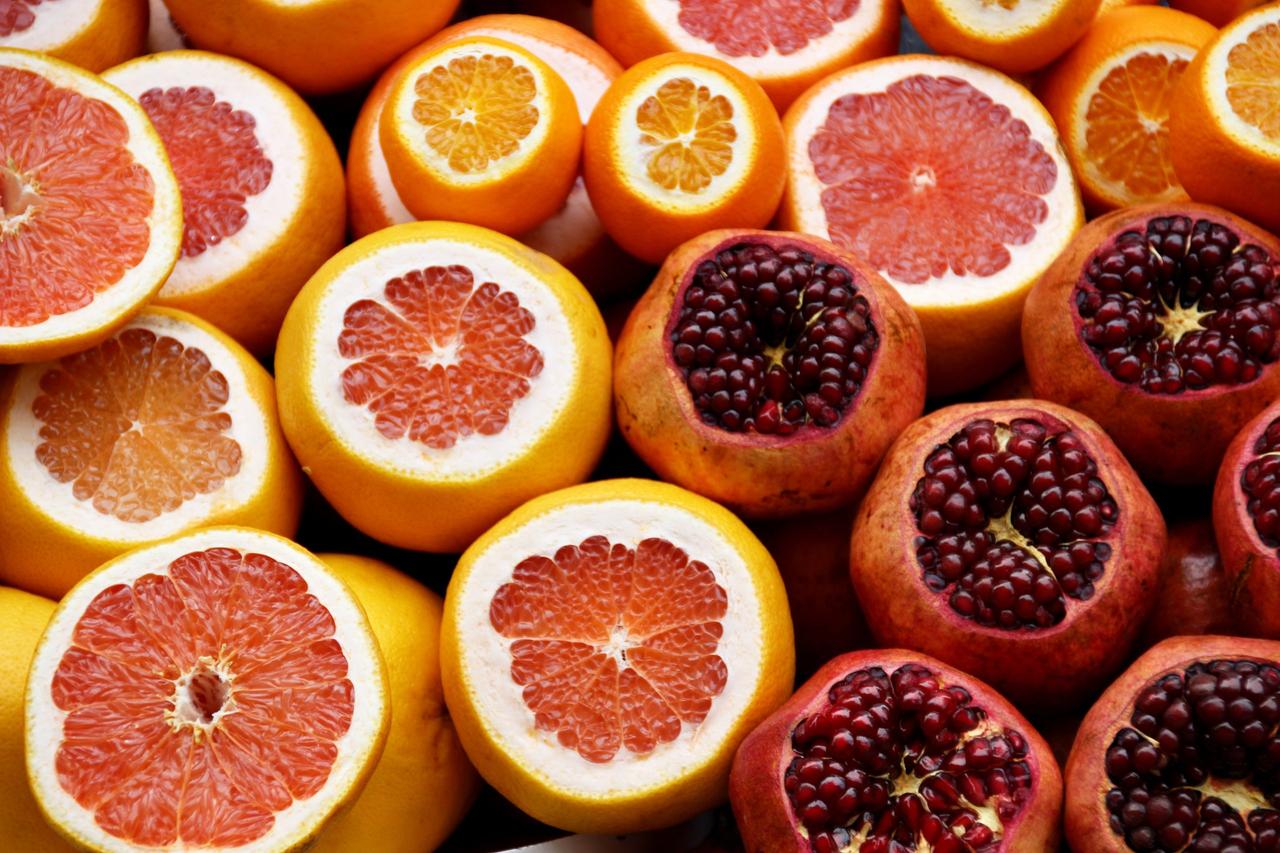 Have you been dreaming of using your wedding day as an excuse to finally get your teeth whitened? You'll need to get professional advice at least six months in advance. Start by seeing your hygienist (an important step for maintaining gum health), buy an electric toothbrush and learn to floss. Oh, and remember that anything which stains a white T-shirt will generally stain your teeth, so minimise frequent intake of tea, coffee and red wine.
The most common teeth whitening options tend to be professional laser teeth whitening or at-home kits like the iWhite Teeth Whitening Kit (which comes in at less than £30).
If you're not sure about full teeth whitening, you might want to consider a treatment called Airflow, says Dr Reena Wadia. "This aims to remove stains that traditional scaling and polishing may not remove. It uses a combination of flavoured fine powder particles, compressed air and water. Patients do not experience any sensitivity or discomfort. The results are immediate and leave patients with cleaner teeth and fresher breath!"
Begin a stress-relief routine four to six months before the big day. Reserve one night a week for some non-wedding fun or quiet time to regroup your thoughts or meditate with the incredible Headspace app. How about starting a monthly massage night? We love the Cowshed Moody Massage at their Carnaby Street Store.
You should also examine your eating habits six months before the big day. If you want to achieve healthy hair and glowing skin, you should "eat a well-balanced diet that contains plenty of protein as well as complex carbohydrates, Vitamin B12 and iron", says Annabel Kingsley, Trichologist at Phillip Kingsley. Taking a daily Ultra Iron supplement will ensure you get all of these vitamins in one easy capsule. Start drinking tonnes of water (because it's good for literally everything) and ditch the wine (a bit).
Last but not least, start exercising. Your partner loves you exactly as you are, but if you want to tone up so you feel your best, attending a couple of fitness classes a week will ensure you feel great when the big day rolls around.
READ MORE: Simple Wedding Workout Exercises That You Can Do in Your Living Room
3 Months Before the Big Day
The day is fast approaching! Once you reach the three month mark, you'll want to up your bridal preparations. Whether that's highlighting your hair or starting your fortnightly manicures, there's lots to get your teeth stuck into.
READ MORE: 39 Bridal Beauty Hacks That Will Change Your Life
Skin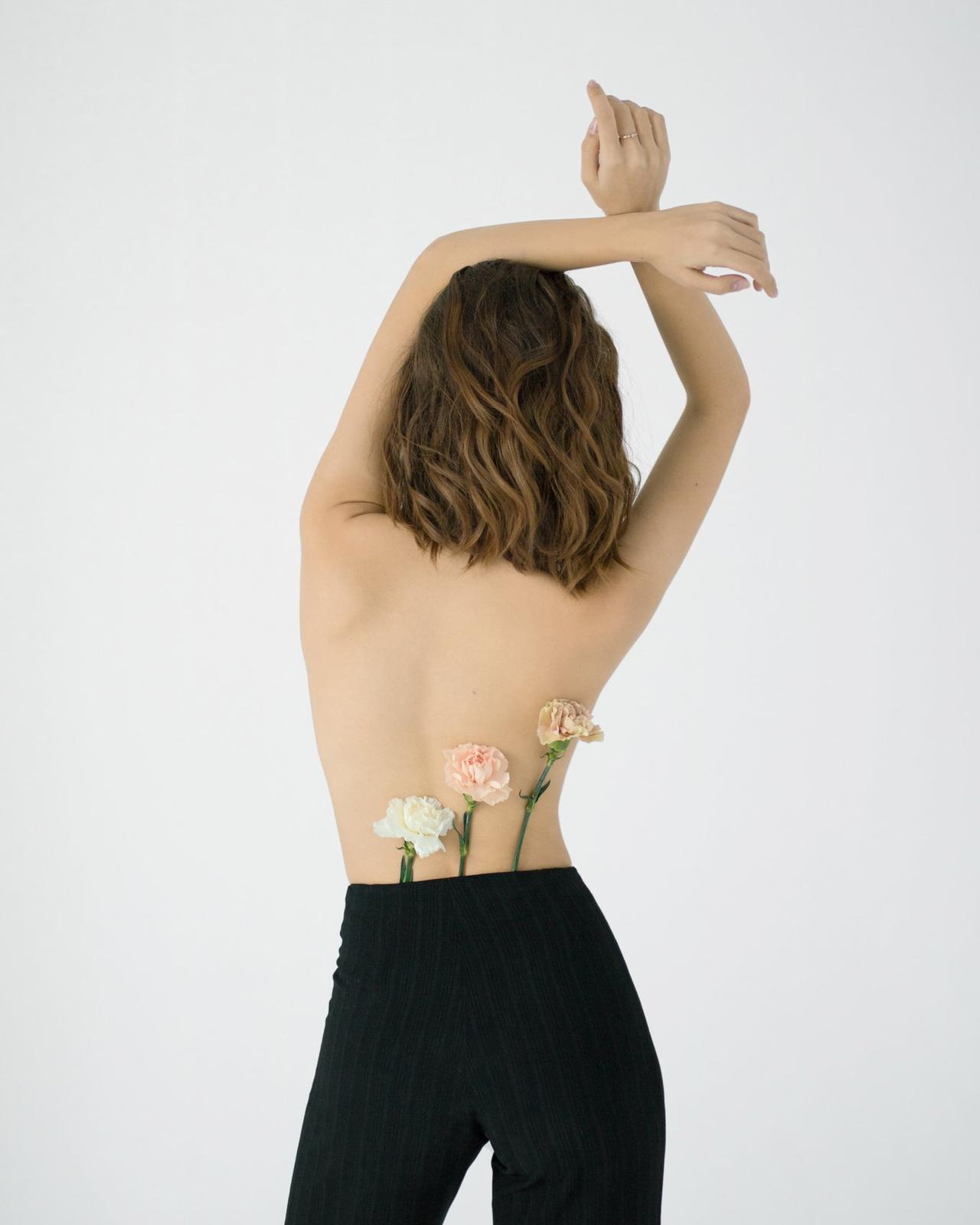 If you suffer from Keratosis Pilaris – the common condition caused by excess production of keratin which results in "chicken-like" red and bumpy skin on the back of your arms – then three months before your wedding you should start using Ameliorate's Transforming Body Lotion.
If you apply twice daily, you'll see serious results and your skin will be looking smoother than ever before.
Hair & Hair Removal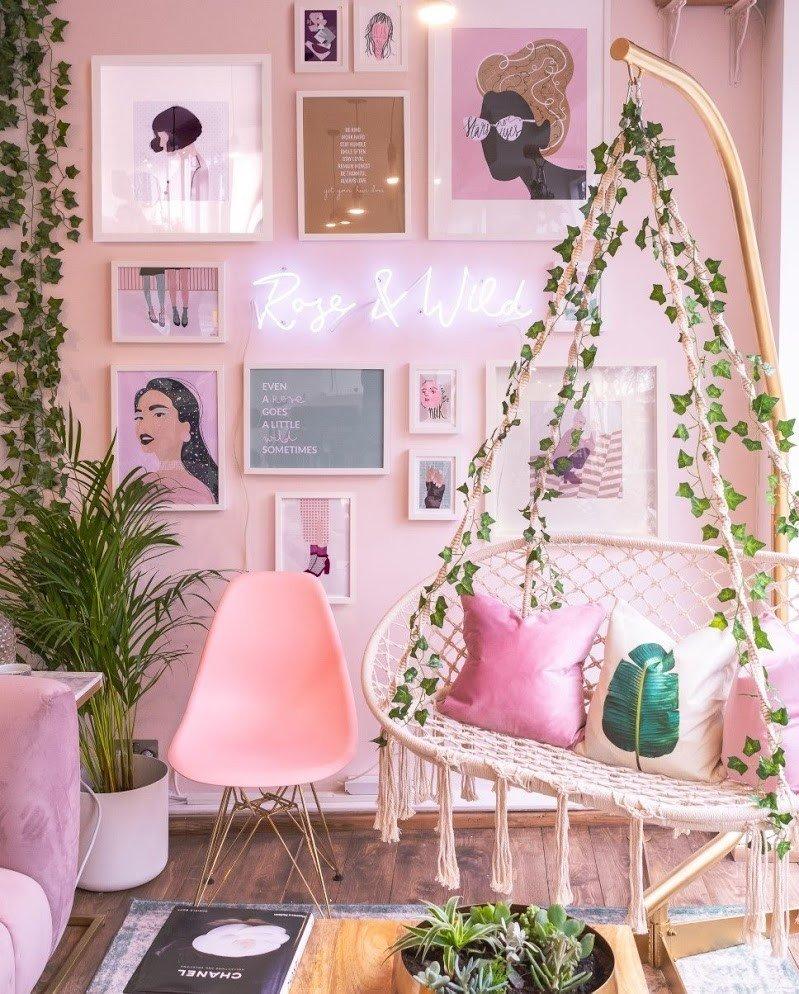 Image: Rose & Wild Hair
We've already spoken about drastic hair colour changes, but what if you're doing something subtle like adding a few highlights? The three month mark is a good time to make your appointment.
Rose & Wild's Siobhan told us: "If you've already had highlights and balayage and you're just up-keeping what you already have, then you can keep that timeline a little bit shorter."
Balayage is a subtle hair change which is really worth considering, particularly if you're hosting a summer wedding. Siobhan continued: "If you're having your hair up for a wedding, balayage can look really beautiful. When you put your hair up, tonal contrasts can be quite obvious, but balayage is a gradual transition. Also, dark hair will look much darker and light hair will look much lighter in your wedding photos, so soft balayage will look nicer than the contrasting effect highlights give."
You'll still need to have a couple of appointments before the big day, but chat to a colourist about what you'd like to do, make the changes and if you're happy with them, you can spend the next three months maintaining them.
As well as getting your hair coloured, you should see an eyebrow specialist three months before your big day. Once they've given you the low-down on how to improve the shape and colour (and worked their magic, obvs), you should go back to get them threaded every 2-3 weeks before your wedding and every 4-6 weeks for tinting. Oh, and take it from us – you should refrain from plucking them between visits.
READ MORE: The Prettiest Half Up Half Down Wedding Hairstyles
Makeup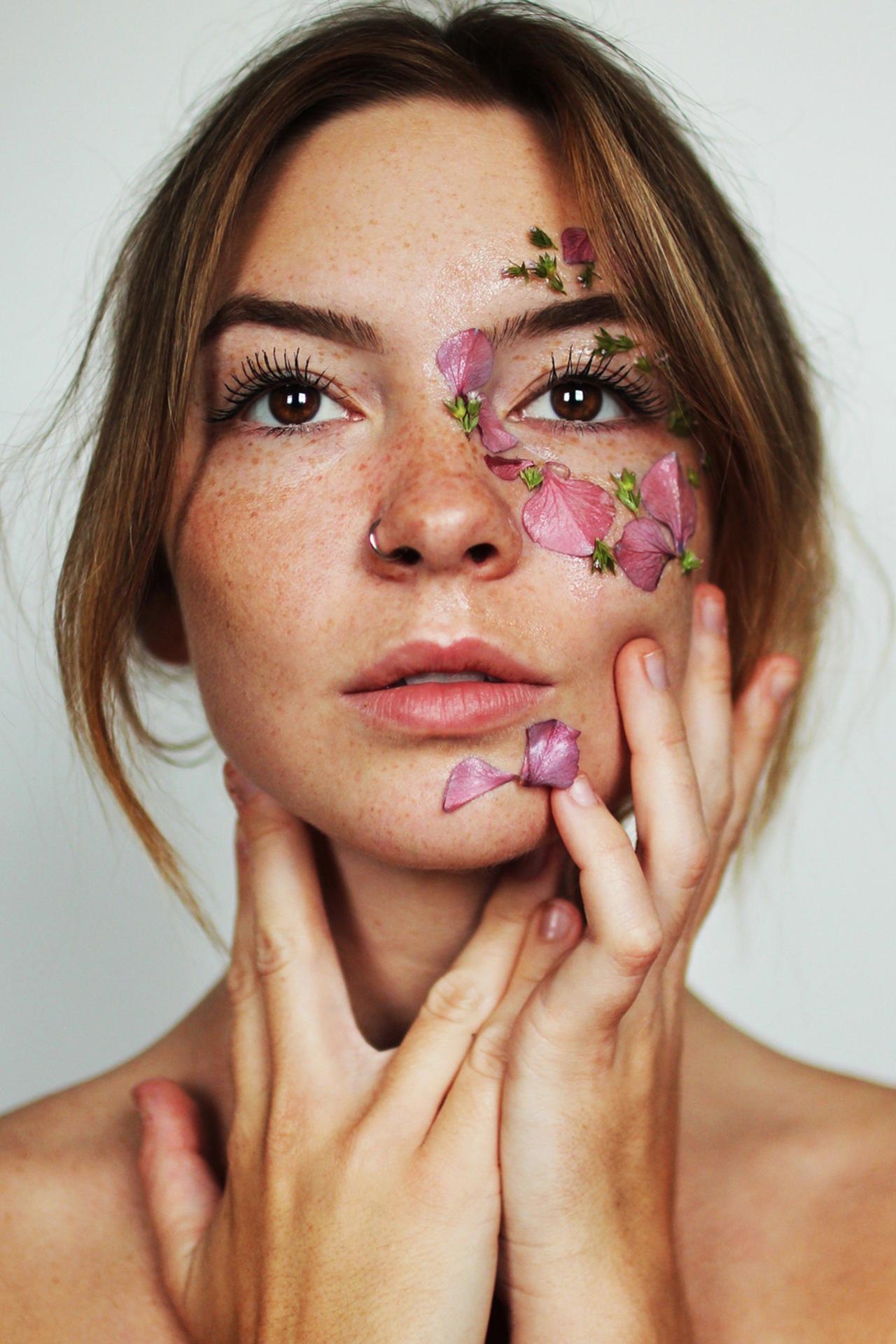 Considering eyelash extensions ahead of your big day? "It's always good to have a trial run at least 6-8 weeks before your wedding to make sure you know exactly what you want to go for", says Amira Asmal, brow and eyelash specialist at London's Browhaus.
For brides looking for something natural, the Melow Lashes treatment at Browhaus would be perfect. It costs £120 and makes your lashes look long, fluttery and fabulous.
READ MORE: Everything You Should Carry in Your Bridal Survival Kit
Other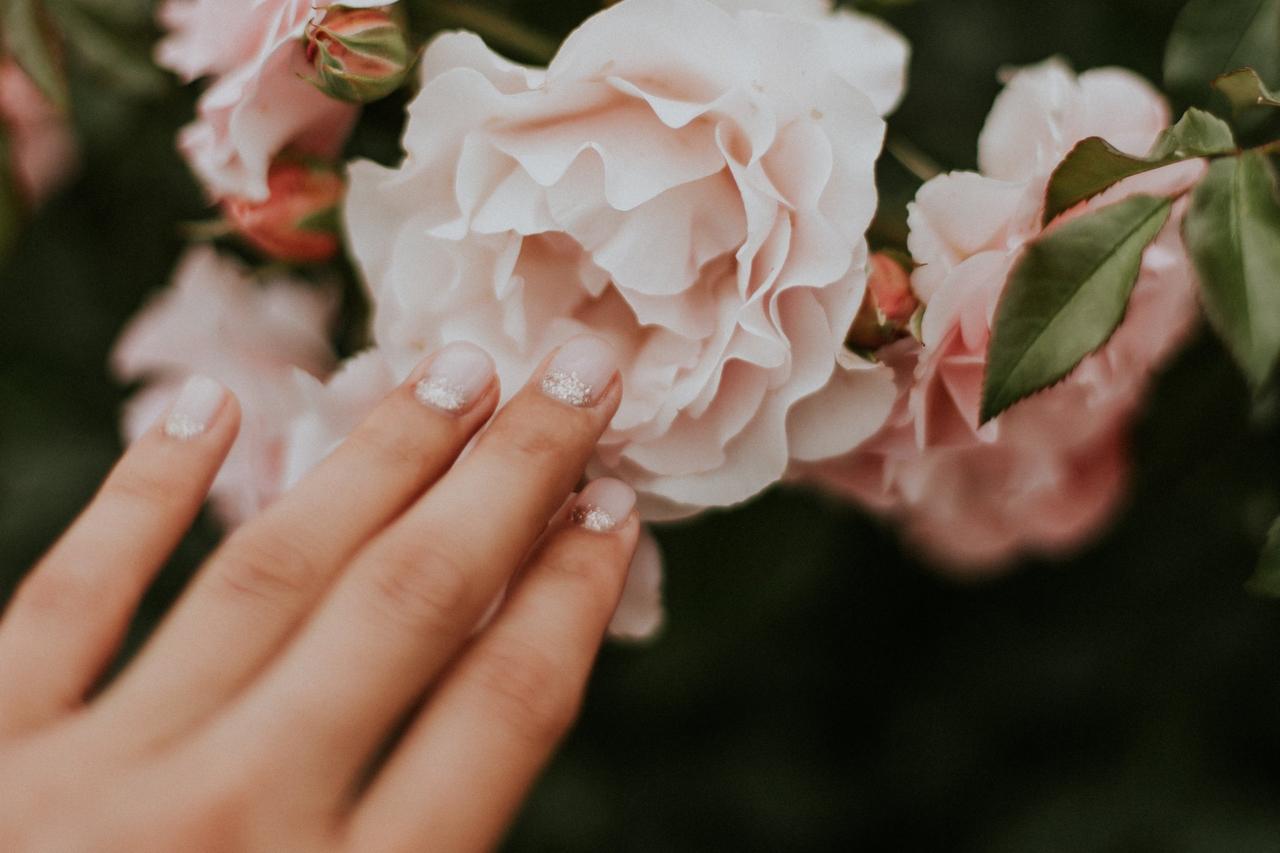 It's time to start your fortnightly manicures, particularly if you're in need of a bit of nail TLC. Starting fortnightly manicures from three months before your big day will help to shape, strengthen and generally improve the appearance of your nails.
If you haven't decided what colour or design you're going to choose to wear on your nails on the big day, try a different colour every time you visit your manicurist.
Nail art might also be something you'd like to consider, but if you do, look toward designs which will remain classic and look in-keeping with your dress, hair and makeup. How about including your flash of "something blue" in the creation?
At home, try a Vitamin E cuticle oil to improve the appearance of your nails and Sally Hansen's Hard as Nails if your nails have a tendency to break and flake.
READ MORE: 15 of the Coolest Wedding Day Nail Art Designs
1 Month Before the Big Day
We know you have a whole host of other things to do one month before your wedding day like paying your suppliers and creating the seating plan, but there's a few beauty bits that also need attending to.
Skin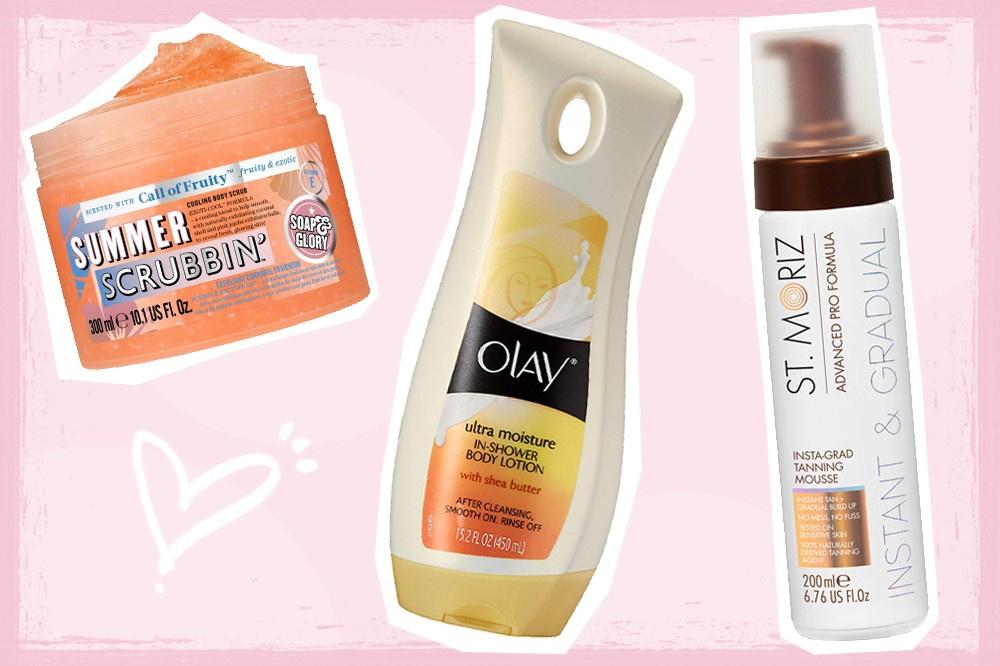 As the excitement for your wedding day builds, so should your body care routine. Exfoliating not only boosts circulation to help banish cellulite, but it is also crucial if you want to achieve an even, long-lasting fake tan. For that reason, you should start to exfoliate once a week in the shower using something like the Soap & Glory Summer Scrubbin' Exfoliator. Not only does it smell fabulous, but it'll banish those dead skin cells quicker than you can say "I'm getting married".
Of course, exfoliating does dry the skin out a little, so undo any damage caused by using a moisturising shower cream immediately afterwards. We love the Olay Ultra Moisture In-Shower Lotion with Shea Butter.
You'll now be ready to apply your tan, and the "one month to go" mark is the perfect time for a trial run. St Moriz offer a roster of at-home tanning products in a whole host of shades and mediums. Their Professional Self-Tanning Mousse is our holy-grail tanning product, but they also offer mists and instant tans.
If you'd rather leave it to the professionals, book a trial spray tan. Many beauty services are available from the comfort of your own home, and tanning experts will come right to your front door. They'll bring a fold-up tent for quick clean-up, and you won't have to get dressed to ruin the finish afterwards.
READ MORE: The Best Fake Tans for Your Wedding Day
Hair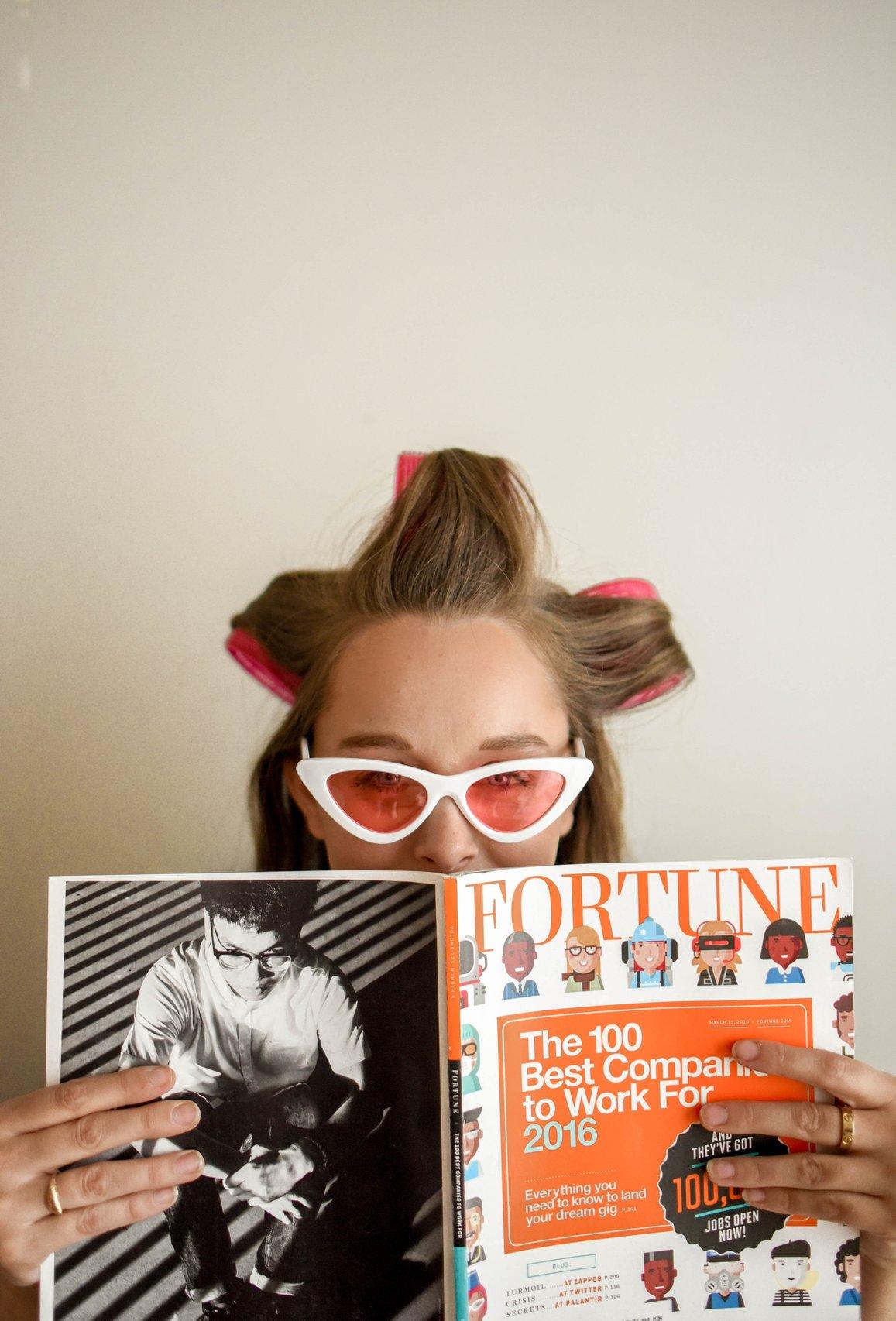 Two weeks before your wedding, you should go for one last trim and colour appointment. By this time, you know exactly what your hair is going to look like on the big day, so this appointment will simply be for a quick tidy-up and not a drastic change.
If you're getting hair extensions fitted before your big day, you should get them done now too. According to the team at hair extension specialists Vixen & Blush, hair extensions look best after being washed and styled several times, so two weeks before the wedding is the perfect time to get them done.
Oh, and don't be mistaken. Hair extensions are not just to add length to your hair – they can add volume, too! The team said: "Nearly half of our clients come to us for volume only. They like their hair, like the colour and the style, but they are just frustrated with the ends of their hair being wispy."
READ MORE: Everything You Need to Know About Wedding Hair Extensions
Makeup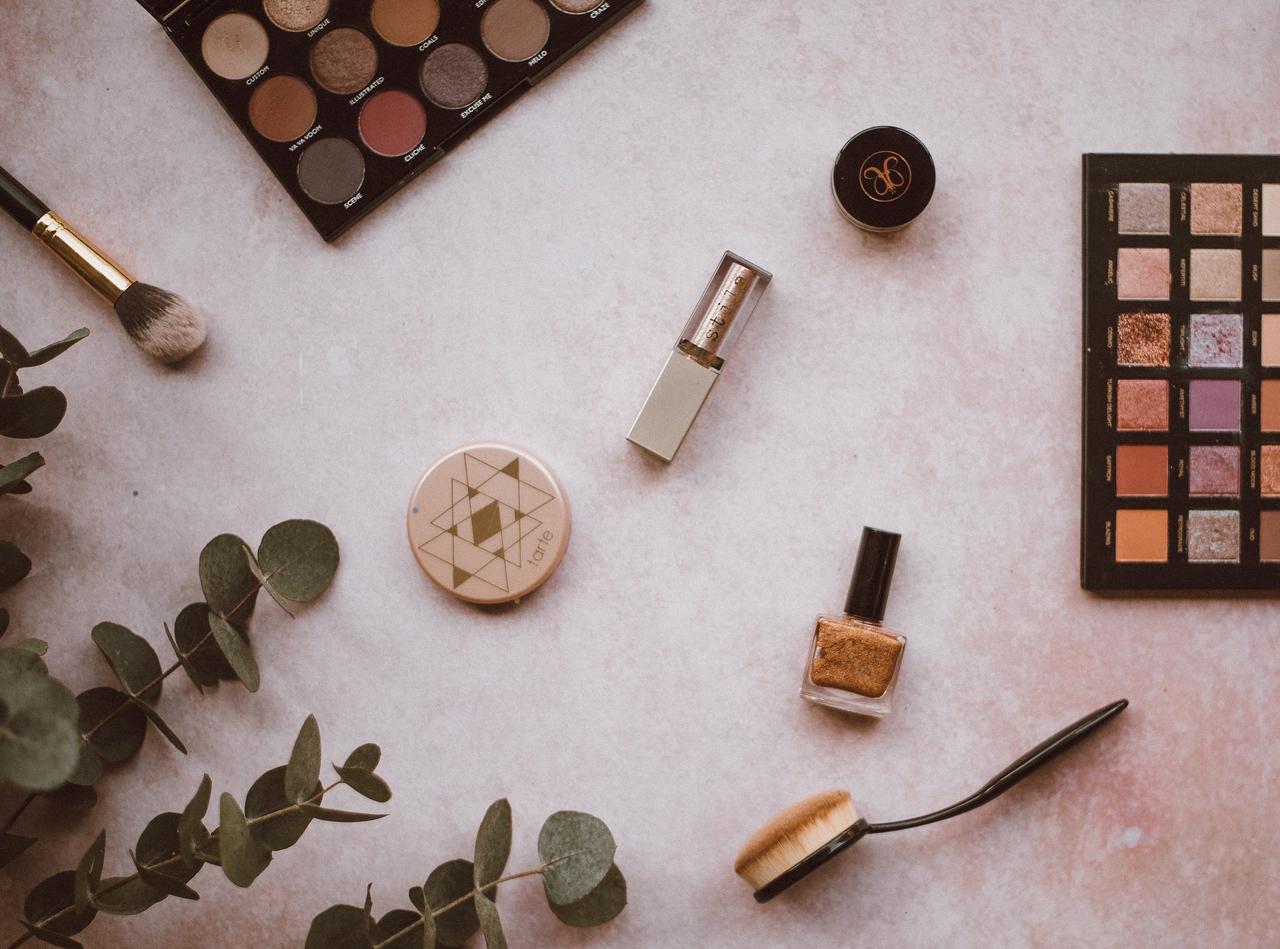 If you're doing your makeup yourself, you should use the final month to get in as much practise as possible before the big day. This is especially the case if you're doing an eyeliner flick or a statement red lip – your technique needs to be spot on!
Try applying the look in full a few times before the day itself and wear it for as long as possible – this'll show you whether mid-afternoon powder touch ups are necessary.
You should also make sure you've practised layering your chosen foundation (we're huge fans of the Estee Lauder Double Wear foundation, but check out our round-up of the best wedding day foundations to see what takes your fancy) with the skincare products you'll be using so you know how they sit together.
If you're getting your makeup done professionally, you'll need to meet with your makeup artist one month before the wedding for your final makeup trial run. If there's anything you don't like about the finished look, make sure you speak up! This is your final chance.
READ MORE: The Best Lipsticks for Your Wedding Day
Other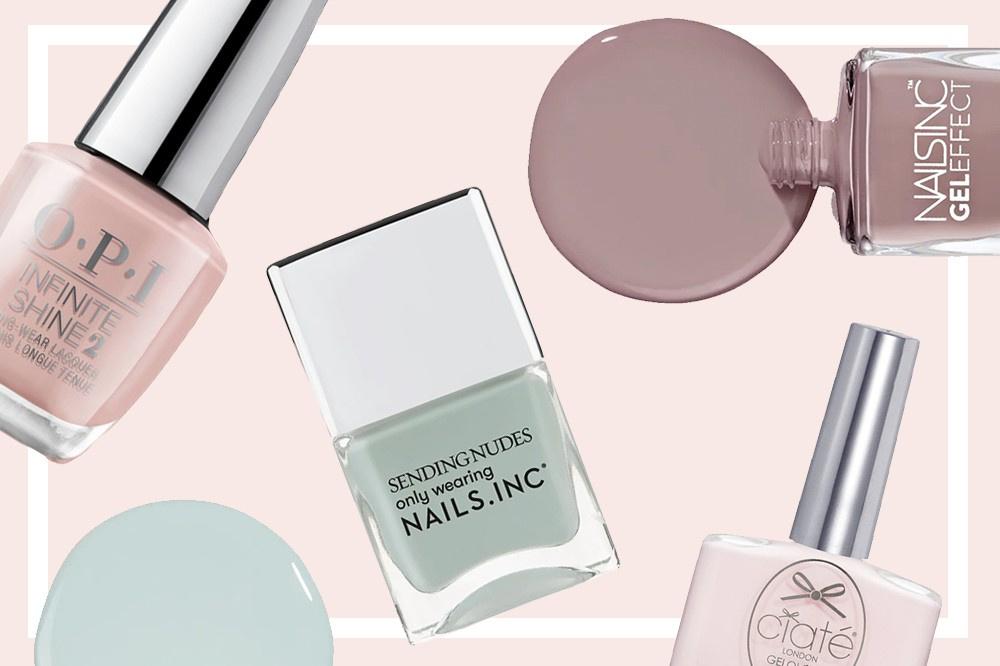 READ MORE: The Ultimate Guide to Improving Your Nails & Hair for Your Big Day
1 Week Before the Big Day
With all your wedmin pretty much completed, you can focus on making the finishing touches to your wedding day look. Here's what you need to think about…
READ MORE: How to Plan a Wedding in 17 Easy Steps
Skin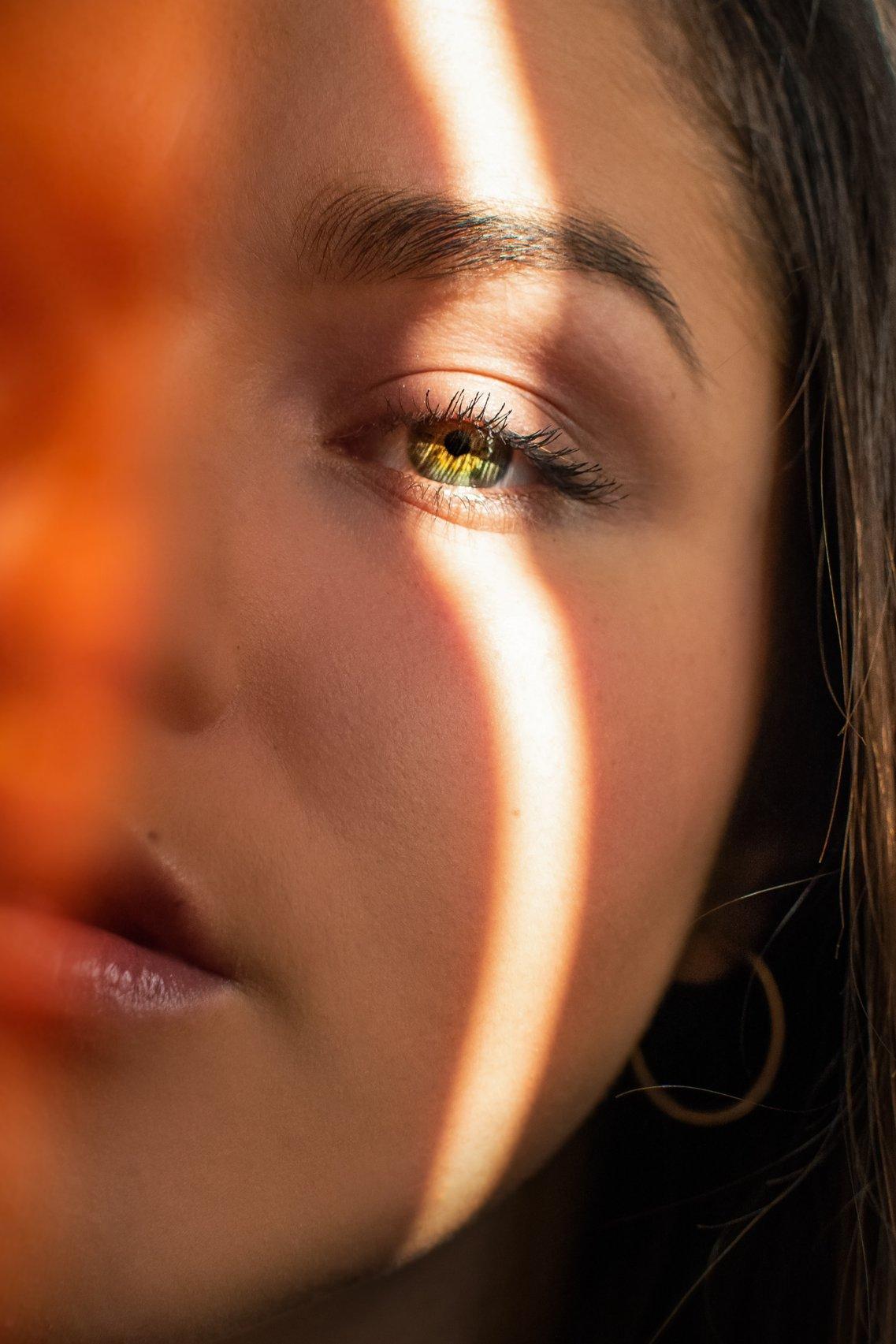 One week before your big day, you should get your final facial. That said, avoid anything too aggressive like a peel or microdermabrasion, and opt for a facial which just focuses on giving you a bit of an added glow.
At this point, you should also lock your skin routine down. Don't introduce any new products into your routine and avoid using clay masks.
On the tanning front, you should fake tan one or two days before your wedding. Use a body scrub to remove any dry or excess skin, moisturise and then use your favourite fake tan to give that wedding day glow you've been dreaming of.
READ MORE: How to Look After Your Skin in the Winter
Hair & Hair Removal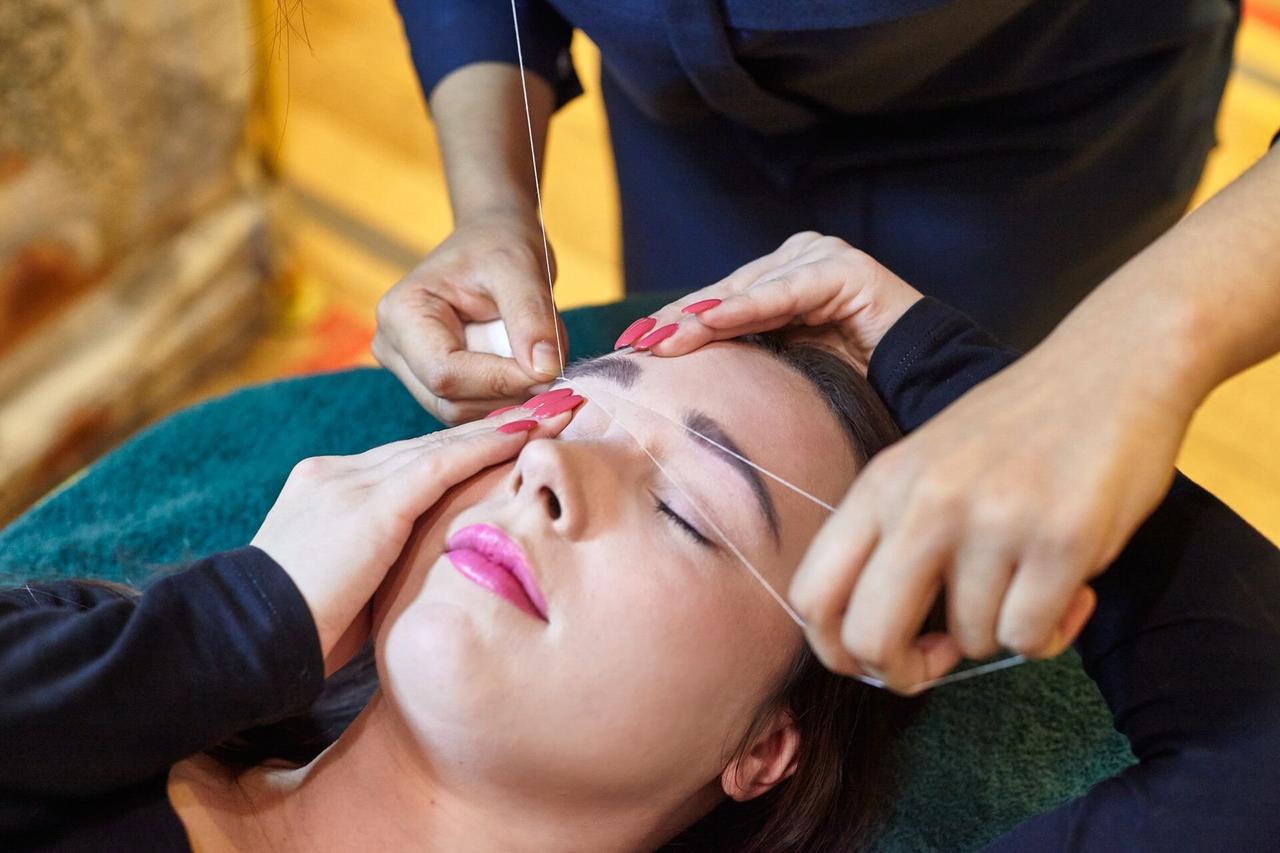 Image: Browhaus
Around five days before your wedding should be the point that you head for your waxing appointment. Waxing is the best form of body hair removal because it removes hair for a long period of time – results can last up to six weeks, perfect for your honeymoon! Whether you're getting your legs, armpits or bikini-line waxed (or all three), similar rules apply.
Before your wax, allow your hair to grow to about a quarter of an inch in length. If it's too short, the wax won't effectively attach to the hair. Exfoliate the areas you're having waxed beforehand and if you're having a tan, wax at least two days before applying the tan.
About three days before your wedding, you should head to your eyebrow specialist for your final eyebrow shaping. We love Browhaus for an affordable brow shaping and tinting. A thread and tweeze comes in at just £27 and a colour tint is £14.
If you want to give your locks the best possible chance of looking super shiny on your wedding day, you should refrain from using any heat on your hair for the week before your wedding.
Annabel Kingsley, trichologist at Phillip Kingsley told us: "The week before your wedding, don't blow-dry or use heated styling tools. Instead, try to let your hair dry naturally."
What does she recommend we use if we do have (read: want) to use our straighteners, we asked? "Philip Kingsley's Daily Damage Defence Extreme Conditioning Spray", she replied.
READ MORE: Should You Delay Your Period For Your Wedding Day?
Makeup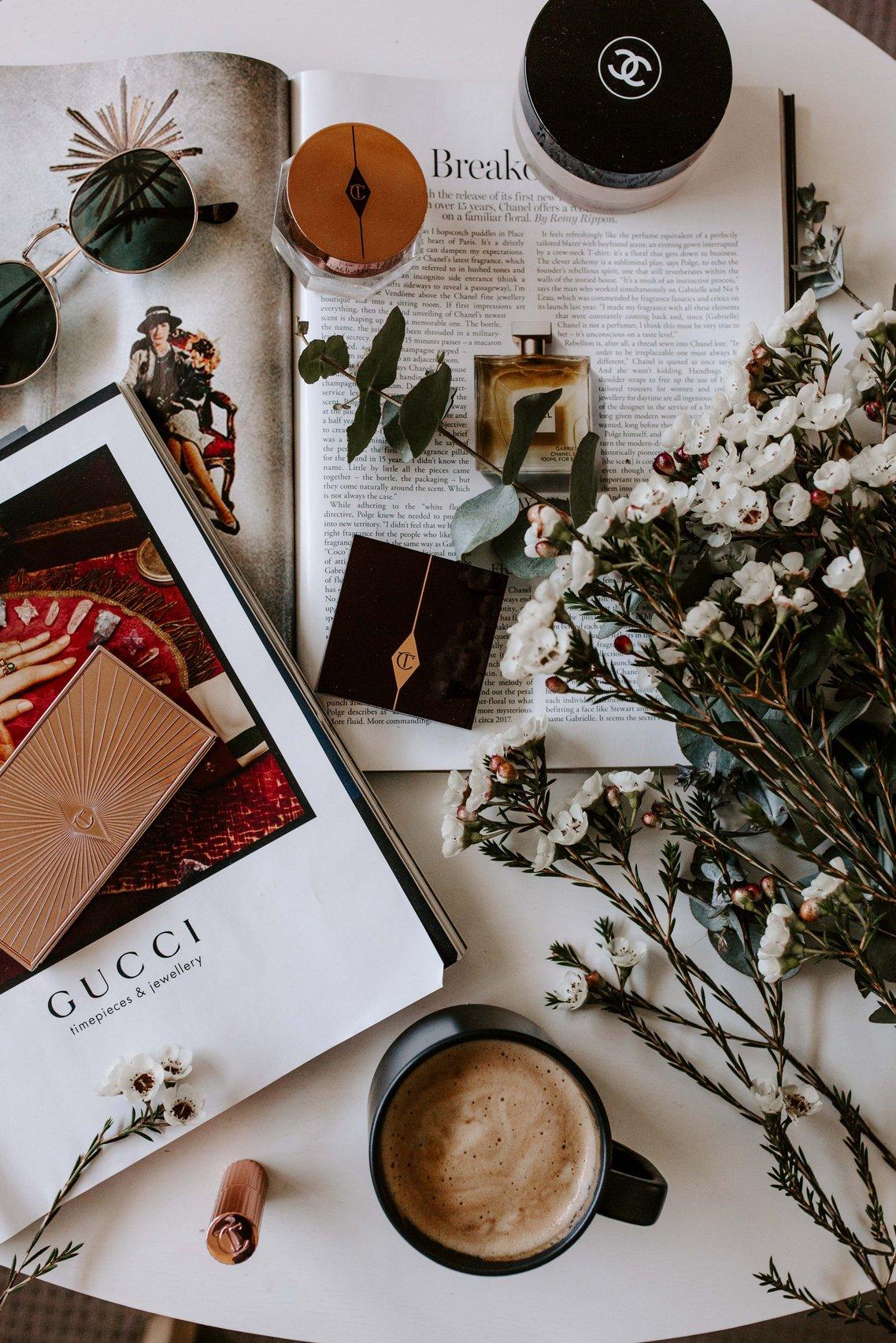 With a week to go before your wedding, you've probably got everything on the makeup front locked down. You'll have your wedding day appointment booked in or you'll have practised application to within an inch of your life.
All that's left to do is pick up a couple of wedding day essentials to go in your clutch bag. We'd recommend carrying a mascara, lip balm and powder (MAC Mineralise Skinfinish is the one) on the day.
It is particularly important to pick up a fresh mascara for your wedding day (the Too Faced Better Than Sex mascara is our favourite) so that you get maximum efficiency out of it. Oh, and remember – if you've gone for a darker fake tan, make sure you pick up a foundation to match.
If you're getting eyelash extensions, you'll want them to look as full and uniform as possible on your wedding day.
Amira Asmal, brow and eyelash specialist at London's Browhaus said: "You should get the full set done a week before your wedding or just a few days before. They last up to 2-3 weeks and then will need regular infills. Just remember, wearing mascara is a big no no and we'd recommend you don't sleep on your face!"
READ MORE: Everything You Need to Know About Getting Eyelash Extensions for Your Wedding
Other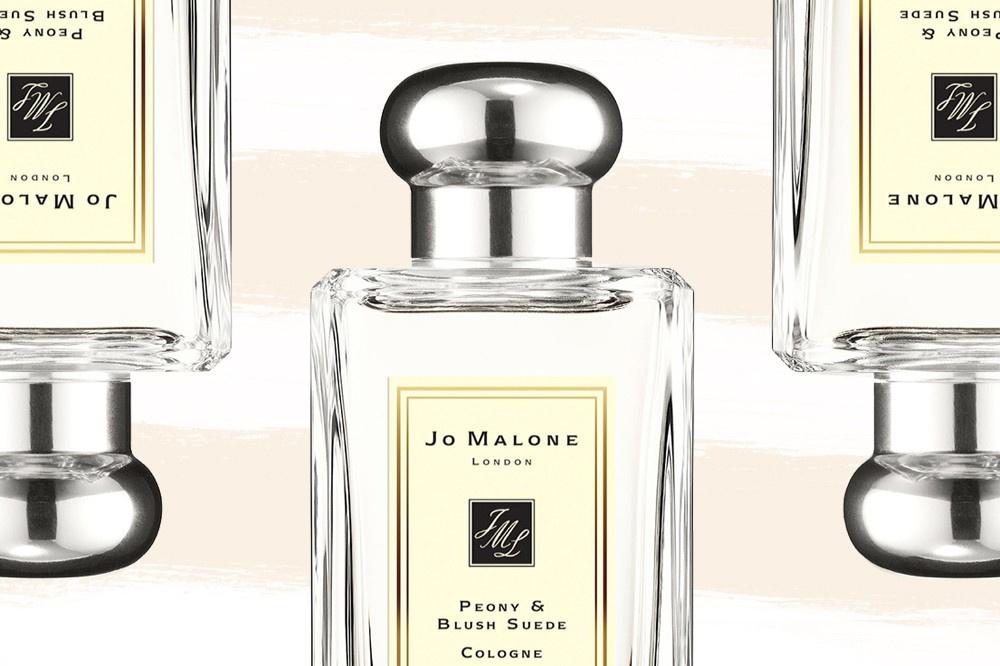 Choosing your wedding fragrance might seem like a minor task, but thanks to the close link between scent and memory, the right fragrance has the power to transport you back to your big day with one single spritz. For that reason, we're pretty convinced that you should put aside some time the week before your wedding to choose something perfect. Lots of brides stick with their tried-and-trusted favourite, but others like to choose something special by way of celebrating the milestone.
Consider a fragrance fitting at Jo Malone or Diptique if you want a new perfume but you're not sure which one to choose. They'll help you figure out exactly which scent is right for you. A quick ask around Hitched HQ confirmed Jo Malone's fresh and fruity English Pear and Freesia Cologne is our firm favourite.
Besides fragrance, try to eat plenty of great skin foods in the days before your wedding – think oily fish, avocado, sweet potato, nuts and seeds. Also, carry a water bottle with you at all times and drink as much as you can while you're doing all your last minute wedmin.
Try and book your manicure in for the day before your wedding, especially if you're just having regular polish instead of gel or Shellac. This will minimise the chance of your polish chipping and will ensure your nails look fresh and glossy.
READ MORE: Top Tips for Choosing Your Wedding Perfume
On Your Wedding Day
The big day has finally arrived! We trust you've got everything in control, but here are a few last minute tips you'd do well not to forget.
Skin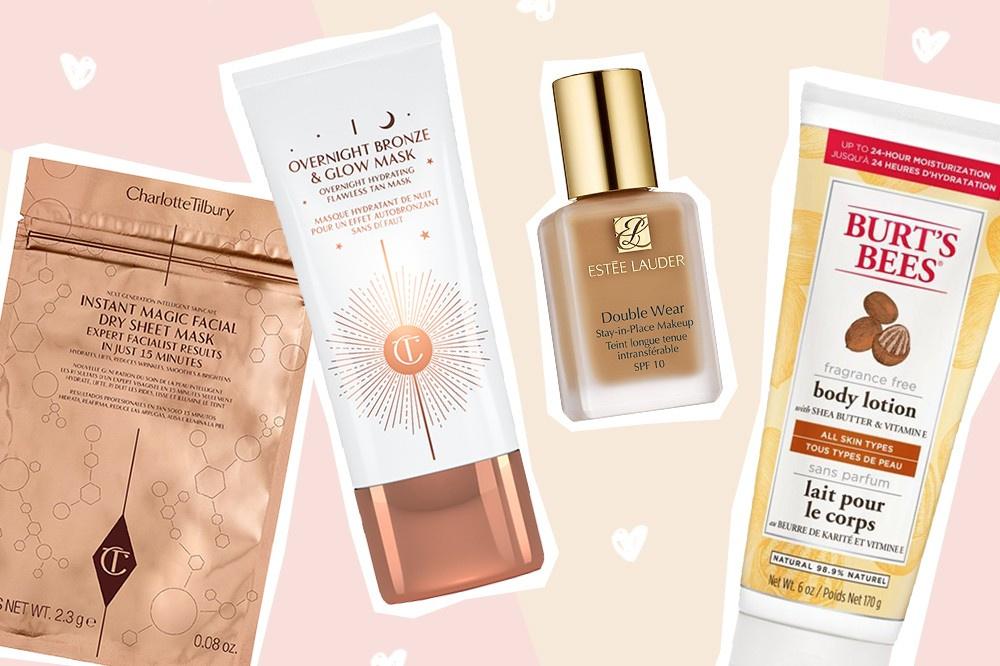 If you're having your makeup done, your artist will have spoken to you about your "morning of" routine well in advance.
Sheet masks and under eye masks offer instant results and help to plump your skin of your wedding morning even if you've had a sleepless night the night before. For that reason, we can't recommend Charlotte Tilbury's Instant Magic Facial Dry Sheet Mask enough. You can pop it on, sit back and relax before revealing effortlessly glowing skin – the perfect base for your wedding makeup.
After your shower, don't exfoliate because it will tamper with your tan. Instead, use an unscented body lotion so that it doesn't clash with your chosen perfume. We love Burt's Bees Fragrance Free Body Lotion.
Consider running a touch of highlighter across your collarbones and shoulders for a bit of added radiance.
READ MORE: How to Prevent Getting Sick Before Your Wedding Day
Hair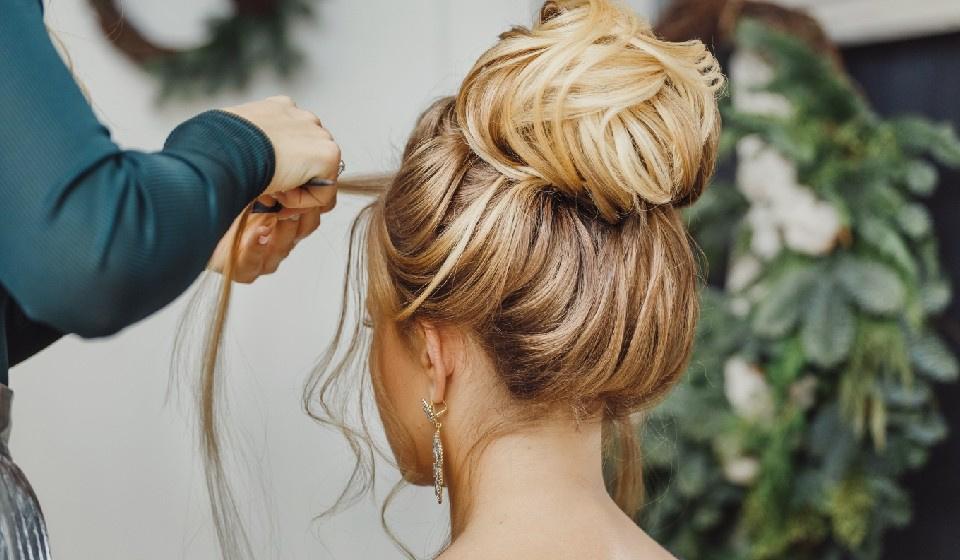 Image: Butterfly Hair & Makeup
In terms of washing your hair, lots of stylists would prefer you actually wash your hair the day before your wedding instead of on the day. This is because squeaky-clean hair is often slippy and a bit harder to style.
That said, if you washed your hair on the morning of your hair trial, do the same again to ensure the same results. Use the same shampoo and conditioner you used before and any of the same styling products.
READ MORE: Stunning Bridesmaid Hairstyles Your Girls Will Love
Makeup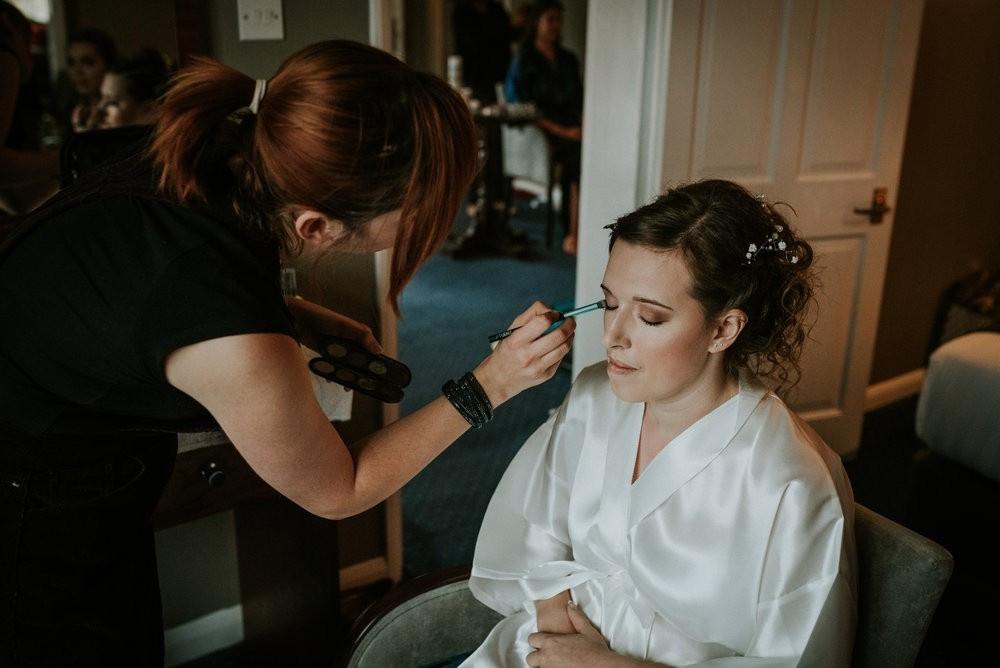 Image: Toni Searle
It's finally time to get your makeup done! (Or do it yourself, obvs).
Wear a robe or a button-down shirt while you do your makeup so that it can be easily removed without smudging anything. Plus points if the gown is the same colour as your wedding dress for colour matching.
Make sure your bridesmaids know that one of their duties is to be on makeup watch – has your mascara smudged? Has your lipstick faded?
READ MORE: The Prettiest Bride and Bridesmaid Robes and Pyjamas
Other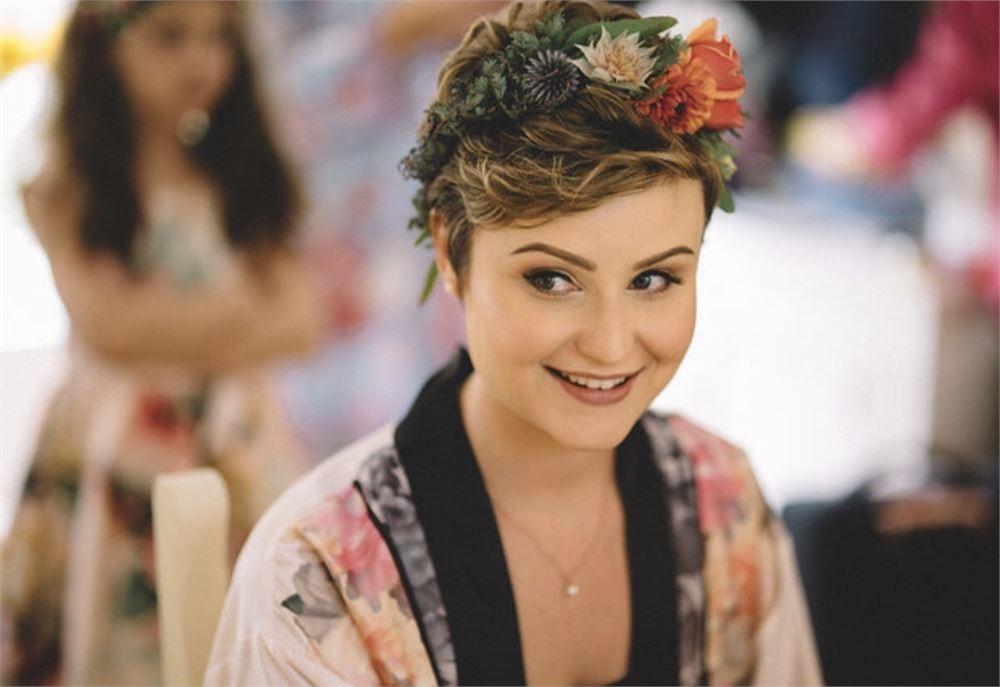 Image: Beauty Infinity
Be sure to have the your nail shade on hand in case of any chips for quick touch ups, and apply a nail oil or hand cream on the morning of your wedding to keep everything in tip-top condition.
Last but not least is applying perfume. This should be the last thing you do before you leave your bridal suite. Spritz perfume on your pulse points or in your hair if you want a more subtle effect.
READ MORE: The Most Beautiful Bridal Suites in the UK
And there we have it: our ultimate round-up of every bridal beauty consideration under the sun. If you're still on the hunt for more top tips, check out these 39 bridal beauty hacks which will change your life forever.