Wedding Websites: The 10 Best Wedding Websites for Your Big Day
Make sure all of your guests are on the same page with your big day plans by using one of these brilliant wedding websites - we've rounded up the 10 best for you to choose from!
We have included third party products to help you navigate and enjoy life's biggest moments. Purchases made through links on this page may earn us a commission.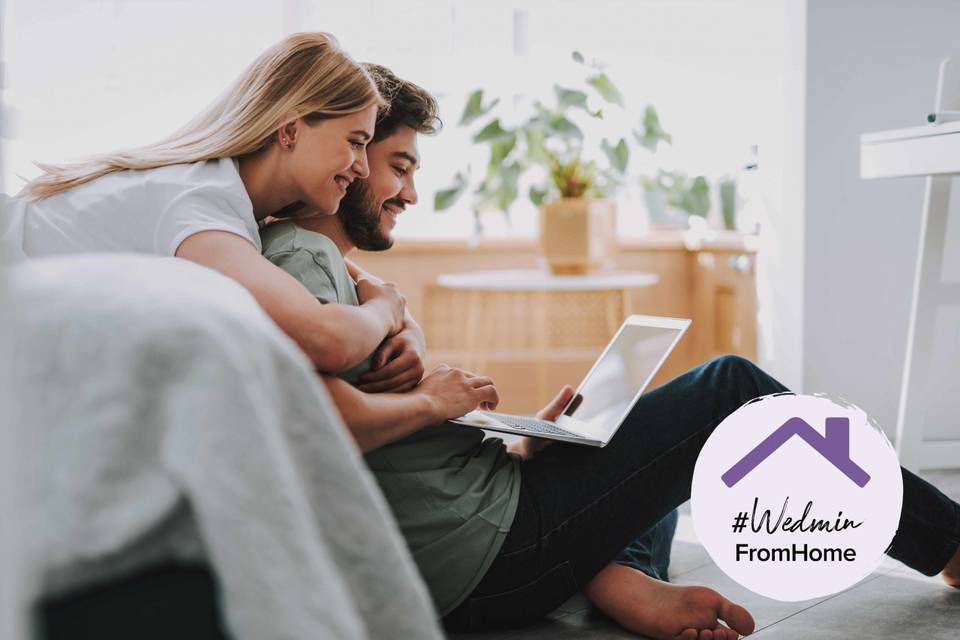 Wedding websites are an easy way to keep guests up to date with the plans for your big day.
There are a few different ways you can go about building your own, so we've rounded up our favourites below, with pros and cons for each.
This (hopefully!) will make it easy for you to decide which website is best for you and your wedding, once you know what each website is best for.
READ MORE: Unique Save the Date Ideas You'll Love
Why Have a Wedding Website?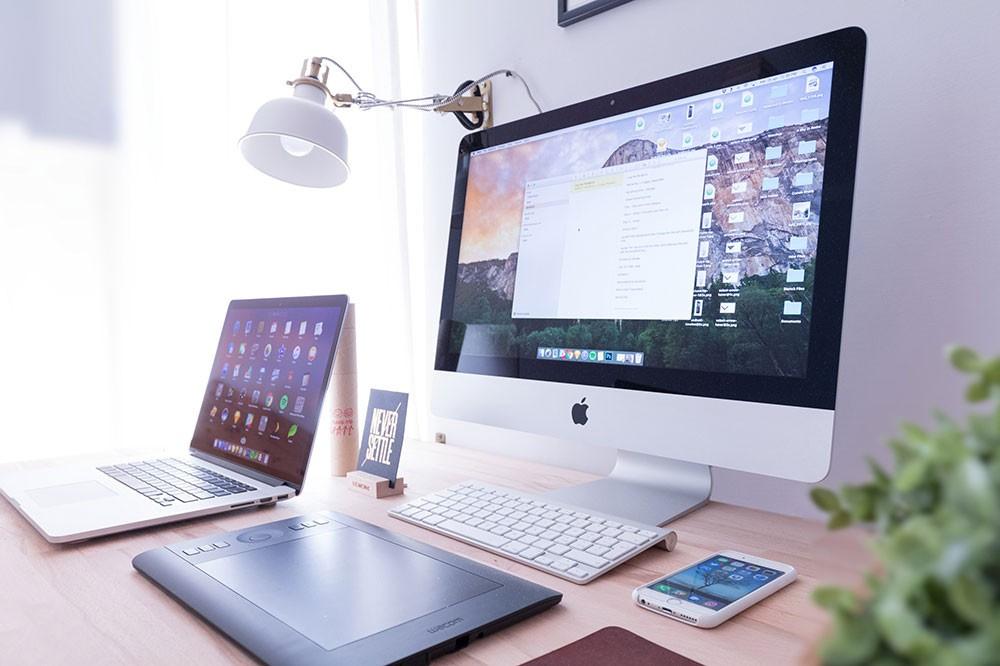 Are you wondering whether you really need a wedding website? The answer, of course, is that you don't *need* to do anything that doesn't suit you and your partner.
If you are thinking of having a website for your nuptials, though, they can be a great way to keep guests up-to-date on what's what.
Lots of sites now let you build in things like guest lists (so you can track your RSVPs), details of your gift list (or your preferences, if you're not having a list) and accommodation recommendations for your guests.
The other thing lots of wedding websites offer is a personalised email address. This is great if you're doing most of the coordination of your big day yourself, as you can keep all your 'wedmin' away from your regular inbox.
READ MORE: Awesome Wedding Invite Alternatives for Unconventional Couples
Free Wedding Websites
If you'd rather save your pennies for other things, then a free wedding website is the perfect option.
Just because they're free doesn't mean they offer a sub-standard service – all of the below give great results and include everything you'll need to communicate with your guests.
READ MORE: The Things Guests Hate Most About Weddings
1. Hitched
We don't want to toot our own horn but we reckon the
Hitched wedding website
creator is pretty awesome and easy to use. Plus, it's free!
Here's what you can expect when you use the Hitched Wedding Website builder:
You can easily create surveys, making it easy to ask guests about anything from allergies and song recommendations, to accommodation and transport
There are plenty of stylish designs to choose from
You have the option to purchase a premium design pack should you want to upgrade
You can create your own blog - this is great for wedding updates, or a fun way to capture your planning journey
You can make pages private while you're working on them or set up password-protected pages - ideal for messages for the wedding party that you don't want everyone to see!
Oh, and you can create your own customisable URL too...
2. With Joy
Out of all the free wedding websites there are, With Joy is probably our favourite (okay, joint favourite with our own!). For absolutely no investment on your part they provide a really premium service, with a fully customisable template.
Highlights for us include:
Beautiful designs, with a choice of using your own colours, fonts and photos
Digital RSVPs, so you can track your guestlist online
Wedding party introductions, so you can highlight who is who
An app for all of your guests to access
An area for your guests to upload pictures, so you can keep everyone's phone snaps
READ MORE: How to Avoid Wedding Guest List Politics
3. Wix
Wix are known more generally for their website building functionalities, but they also have some really lovely wedding templates. With the freedom to choose just about any combination of elements, this is ideal for creative couples who want to make their website their own.
Here are some of our favourite elements of Wix wedding websites:
An area to upload 'your story' – letting guests have a little insight into how you met
Ability to include galleries of images, perfect if you have an engagement shoot you want to show off
A contact page
Sections for you to link out to your gift list
Order-of-the-day details
READ MORE: The Most Beautiful DIY Wedding Invitations
4. Zankyou
With modern design options and a looks-lead service, Zankyou provides really beautiful wedding websites that function easily too. If that sounds appealing to you and your other half then these are other things we love about Zankyou too:
Hotel recommendations
Maps and running order of the day to keep everyone up-to-date
Video upload function
Playlist co-ordination which guests can add to for the big day
Personalised domain name
READ MORE: Gorgeous Venues with Guest Accommodation
5. Square Space
Like Wix, Squarespace aren't first and foremost a wedding website organisation, but they do have a handful of lovely templates you can use to build your own.
If you're up for a slightly more DIY experience, they're perfect for you, and here are some of our favourite elements from their sites:
Visual timeline of your own love story, with scrollable pictures and information
Gallery templates
RSVP functionality, to allow guests to respond directly to your email
Ability to buy your own domain name
Responsive design so your website looks just as good on mobile, tablet and desktop
Best Paid-For Wedding Websites
If you're looking for a package with elements above and beyond the essentials, then you might want to consider paying a little bit for a wedding website.
Wedding websites with fees often include more elements and sometimes have a wider variety of design options – which is perfect if you've gone for a strong theme. The below are our favourite wedding websites with fees.
READ MORE: How To Plan an Incredible Wedding for £32,000
6. Gettin' Hitched
We love this provider because every website is custom-made and personalised by their team of in-house designers. Their sites start at £135 to set up, but you certainly get what you pay for.
Here are some of our favourite things about Gettin' Hitched:
Design is at the heart of Gettin' Hitched, and every website is not only beautiful but sleek, stylish and easy to use
Their catalogue of designs is easy to scroll through, and you can filter results by your wedding theme - they've got everything from festival to rustic and floral
If you don't like any of their ready-made website templates, you can commission the team to create a bespoke design
You get two rounds of tweaks and amends thrown into the price to ensure you absolutely adore your website
You can order stationery to match your website – from save-the-dates to invitations
You can add lots of fun features to your website including maps and a countdown to the big day
7. Appy Couple
Appy Couple is an American site that takes things to a whole new level, with integrated design through online and in print. It also offers all sorts of extras for a one-time fee of around £22. Here are some of the reasons why we love this site:
Design that can be transferred to physical print stationery through partner offers
Countdown function for your big day
Stream guest photos from your website live, on real time during your wedding
24/7 support
App and website templates
8. Minted
If you can't decide between a free and paid-for service then check out Minted – they offer both, with good and clear comparisons between what you get for each option.
As a site they also sell invites and party decorations, so they could be a good place to start if you're at the beginning of your wedding planning journey.
Here are our favourite things about them:
Designs created by independent artists
Ability to match invites, on-the-day stationery and website themes
Guest list import
Website privacy option
Wedding party introduction page for all your key players
READ MORE: Everything You Need to Know About Designing Your Own Dress
9. Wedding Woo
Wedding Woo offer a paid-for service from around £38 for a year. If you're looking for a wedding website with music, this is the one for you - we like the option to integrate SoundCloud!
Their strength lies in simple design that's really easy to populate – making the whole process pretty easy from start to finish.
Here are some of the things we like most about Wedding Woo:
Venue details and how to get there
Gallery of images
Various widget additions – like SoundCloud to play a soundtrack
Wedding day timeline
Gift registry link out
10. Riley & Grey
Without a doubt, Riley & Grey is the luxury end of the market – with prices starting from £186 for a year.
For that, though, you'll get round the clock support and lots of lovely design options – as well as plenty of other perks. Here's why we like Riley & Grey:
Build and design your site for free, before deciding whether you want to pay to make it live
Ability to change your website's design, even after publishing
Limited edition templates, so you know not a lot of other people will have the same as you
Address collection to make invites easy to send out
Custom domain name
READ MORE: How to Have an Unplugged Wedding
If you're loving all of these wedding websites, it's probably because you're a bit of a tech-lover. Make sure you check out our round-up of the best free wedding planning apps too, to help you plan like a pro.