How to Save For a Wedding: 17 Ways to Save On Your Wedding
With expert advice on how to save for your wedding and where you can cut costs - this guide will have you planning the perfect wedding budget in no time!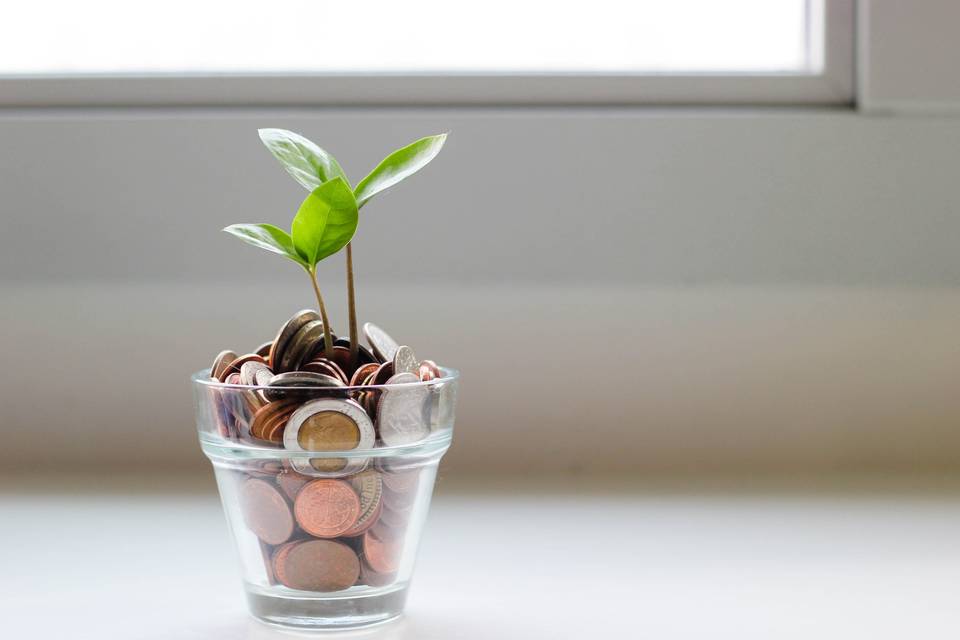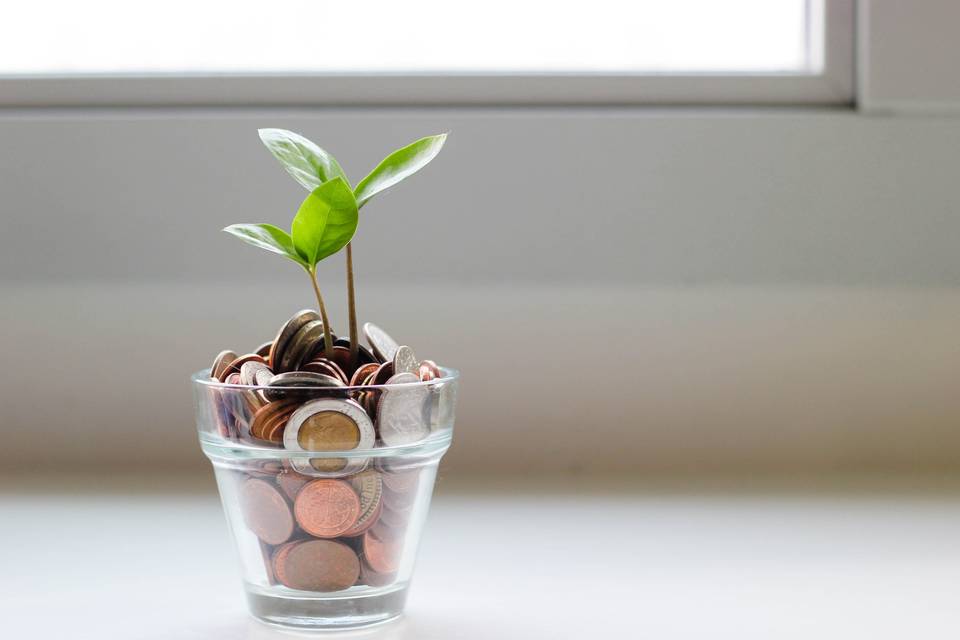 Once the joy of that engagement announcement settles down, the reality of planning a wedding begins. Step one on every couple's wedding planning checklist tends to be how to save for our wedding, and with the cost of most things in the world increasing, couples also want to explore ways of cutting down their wedding costs.
We'd be lying if we said that paying for and saving for a wedding wasn't something that causes stress for some couples. You want to plan your dream once-in-a-lifetime wedding day but you don't want to bleed yourself dry in the process.
We get it! But saving for a wedding doesn't have to mean sacrifices around every corner and financial despair. It should be something you enjoy - which is where we come in!
With a few lifestyle tweaks, some savvy planning and our expert advice on where and how you can cut costs, saving for your wedding can be totally manageable and dare we say it, fun. Our guide offers tips on how you can manage your wedding saving journey, advice on how to save for a wedding in a year, as well as how to save money on your different aspects of the wedding day itself.
How to Save For a Wedding and How to Save On Your Wedding: Expert Tips and Advice
With expert advice from Hitched Editor Zoe Burke, as well as insight from some of our amazing Hitched wedding suppliers, couples who are worried about saving for their wedding are in the safest of hands. Read on to find out how you can save for your wedding and how to save money on your wedding venue, dress, entertainment and more.
How to Save For a Wedding
Before you decide to start saving for your wedding, there are a few things we'd strongly recommend putting in place first. From decisions you need to make as a couple, to having really realistic and reasonable expectations, these eight wedding saving tips will help you to ensure your plans for saving are doable and won't take over your lives.
1. Make a Plan!
Effective wedding saving can't go ahead unless you have some sort of plan or structure. Planning your wedding budget is something we'd strongly recommend you do as a couple. Decide on how much you realistically want to spend, how much you can afford to save each month and how long you want to save for.
Once you have these three things in mind, you can begin to do calculations and figure out if all three of these goals add up. Be sure to check out the Hitched budget planner too - it's the must-have tool for savvy spenders.
2. Have Realistic Expectations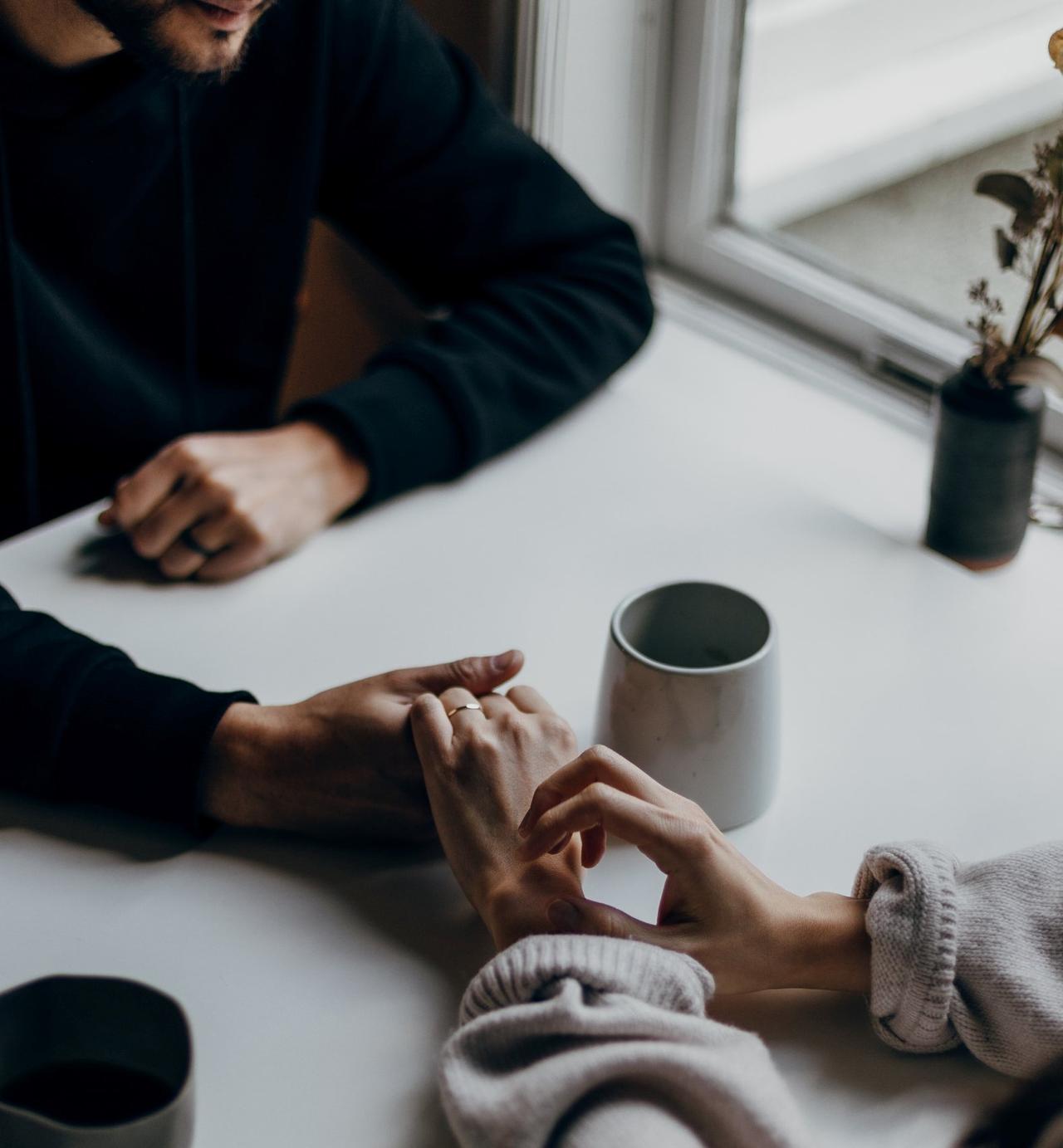 It sounds really boring, but we wouldn't be doing you any favours if we didn't remind you that being realistic with your wedding saving is paramount to successful saving. Planning to save beyond your means will only lead to disappointment each month when you feel like you're not 'hitting target' or saving enough. Remember, it's not a sales job, it's your wedding!
Look at your finances realistically and make a fair and achievable target for each month. If your saving goals are achievable, the results will feel so much more rewarding. It's also worth flagging certain months where you may not be able to save as much, for example, saving over the Christmas period could be trickier than other times of the year so plan ahead for that.
Life isn't straightforward as we all know, so part of being realistic with your money is understanding that some months unexpected costs arise and it's important you give yourselves some slack in your wedding budget. Allowing for movement and flexibility will mean that when and if these things pop up, you're well prepared and less likely to feel stressed.
3. Make Some Sacrifices
We're certain that the bucket-list-worthy holiday you go on every year is just incredible, but it may be worth putting luxuries like that aside for a year or two if you're really serious about saving. There are certain things that all of us could go without, and even the small things add up over time.
It may not be an expensive holiday you're culling, it could be that coffee subscription, getting your lashes done once a month or that TV subscription you don't really need. Whatever it is, we'd recommend sitting down together and picking one or two things each that you think, 'I could forgo that for a little while'. Some cost-saving sacrifices you may want to consider making are:
Holidays: Swap an all-inclusive Maldives holiday for a romantic UK cabin to save some extra pennies towards your special day.
Subscriptions: We're all guilty of having too many! Check through your direct debits - there may even be some you forgot you were paying for.
Drinks out: Getting out every now and then is so needed, but swapping weekly after-work drinks for date night on the sofa with a bottle of red from the local shop will make a big difference.
Grabbing a coffee: If you had £1 for every time you just 'grabbed a coffee' and ended up with that, a croissant, a ginger shot and a snack bar for later, you'd have the wedding budget covered by now.
Takeaways: With Deliveroo, UberEats, Just Eat and the hundreds of other delicious food options there are these days, it's super hard not to crumble. But one less a week will soon see your savings soar.
4. But Not Too Many!
Yes, we know we just said you need to make sacrifices, but going too far with that can have a negative effect on your mental health and wellbeing whilst you save for your wedding. Whilst it's sensible to cut some luxuries out while you save for something significant, depriving yourself of absolutely every extra little thing you spend money on is no fun either.
What you don't want to do is look back on the period you spent planning your wedding and feel like you had no fun at all. There's a balance in there somewhere and you should work together as a couple to try and find it.
5. Give Yourselves Enough Time
Linking back to what we said about being realistic, you need to apply all of the same rules to timings. Spend a few months following your savings plan to make sure it is realistic and working before you book anything solid. The last thing you want is to have booked a venue in six months' time and then suddenly realise it will take you 12 months to save what you need.
READ MORE: Your Complete Wedding Planning Timeline and Checklist
6. Do Your Research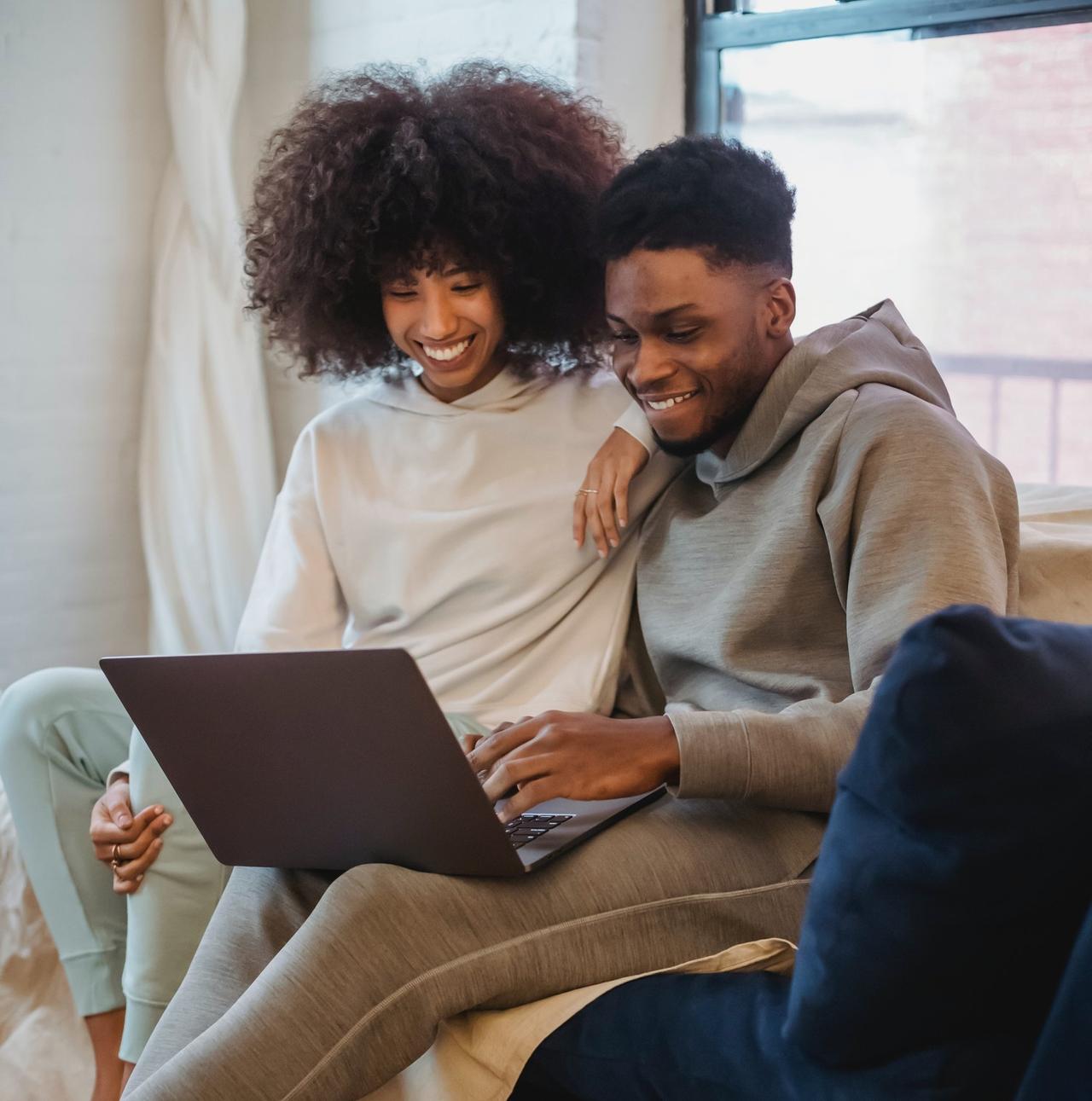 We cannot stress enough how important it is to do your research before you start saving for a wedding. For a lot of people planning a wedding, the prices, lead times and booking processes are not super familiar. It's really important to make price enquiries with wedding suppliers and wedding venues, as well as reading articles by reputable brands to decipher how much things are going to cost you.
This should be done simultaneously to when you create your wedding budget and begin saving. If you don't have a realistic budget to aim for when you start, it could lead to disappointment later down the line. We have a great selection of wedding budget articles to help you understand what you can expect to pay for different areas of your wedding, as well as planning guides for weddings starting from £3,000.
7. Check In With Yourselves
To ensure you are on track with what you need for the big day, it's important to have little check-ins to see how you are getting on with saving. Most couples will have monthly goals and will know how they are doing, but if you don't it's advisable to keep a close eye on your progress in case you need to amp up the savings a little bit or give yourself some more time.
8. Don't Let It Take Over Your Life
This is a really important one. Whilst saving for a wedding is a big deal, it shouldn't take over your entire life, nor should it cause you unnecessary stress or financial worries. If you feel like it's affecting you negatively, be sure to talk to your family and friends, as well as your partner, and consider taking some pressure off by extending your timeline or making some adjustments.
Saving for your wedding should be this fun journey you and your partner are on together so if you're not enjoying it, it's time to reassess and make some changes.
Expert Advice on How to Save For a Wedding in a Year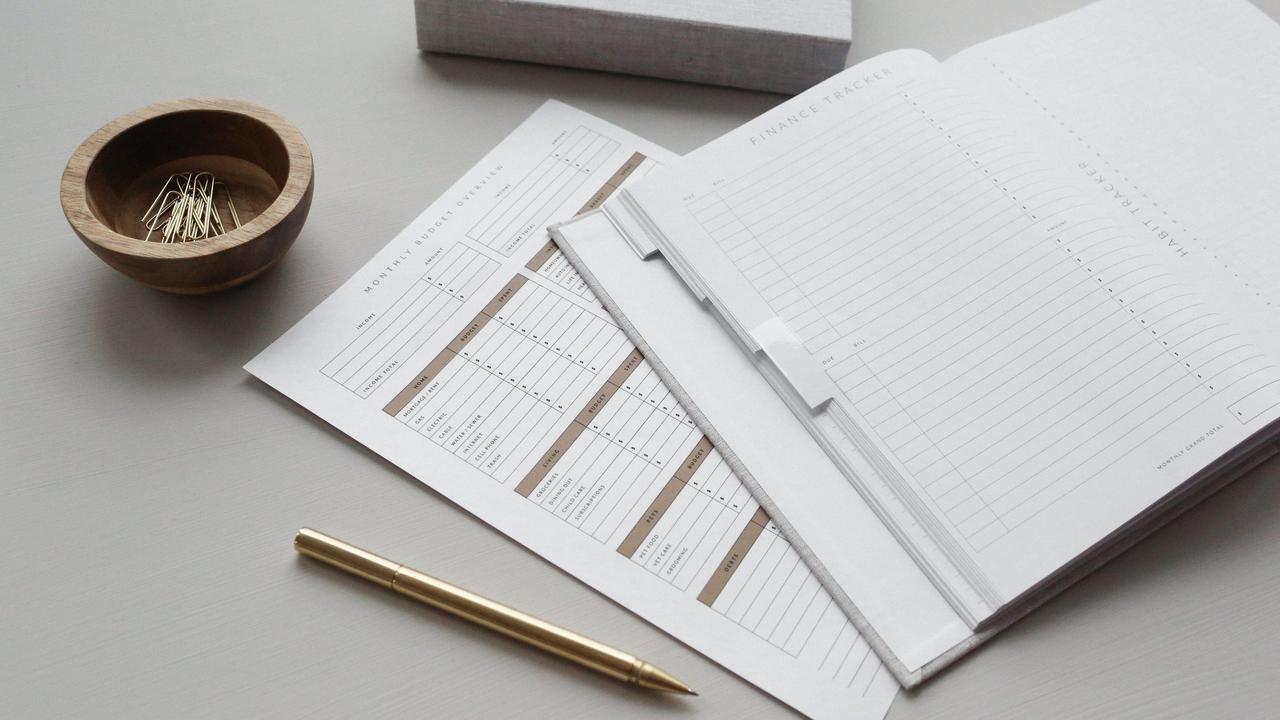 For couples who want to get married sooner rather than later, saving money for the wedding could seem like an impossible task. Can you save for a wedding in a year? Thankfully, the answer to this is yes.
Editor of Hitched and wedding expert Zoe Burke says, "It is totally possible to save for a wedding in a year - you just need to be disciplined and have the right tools at your disposal, which is where the Hitched budget planning tool comes in! It auto adjusts your suggested spends depending on your budget, which helps you figure out how much you need to save.
"I would recommend sitting down together, working out what you want, what the approximate cost would be, and then figuring out how much you can realistically set aside each month - once you know that, you can review your estimations and see if it aligns.
"Remember, your wedding is meant to be really fun and a joyful celebration, so if it feels like too much pressure, scale back or adjust your timelines. You shouldn't be stressing yourself out unnecessarily over something that's meant to result in one of the best days of your life!"
Along with our savvy wedding saving tips, the Hitched budget planner will help you to plan, save for and stick to your wedding budget.
How to Save Money On Your Wedding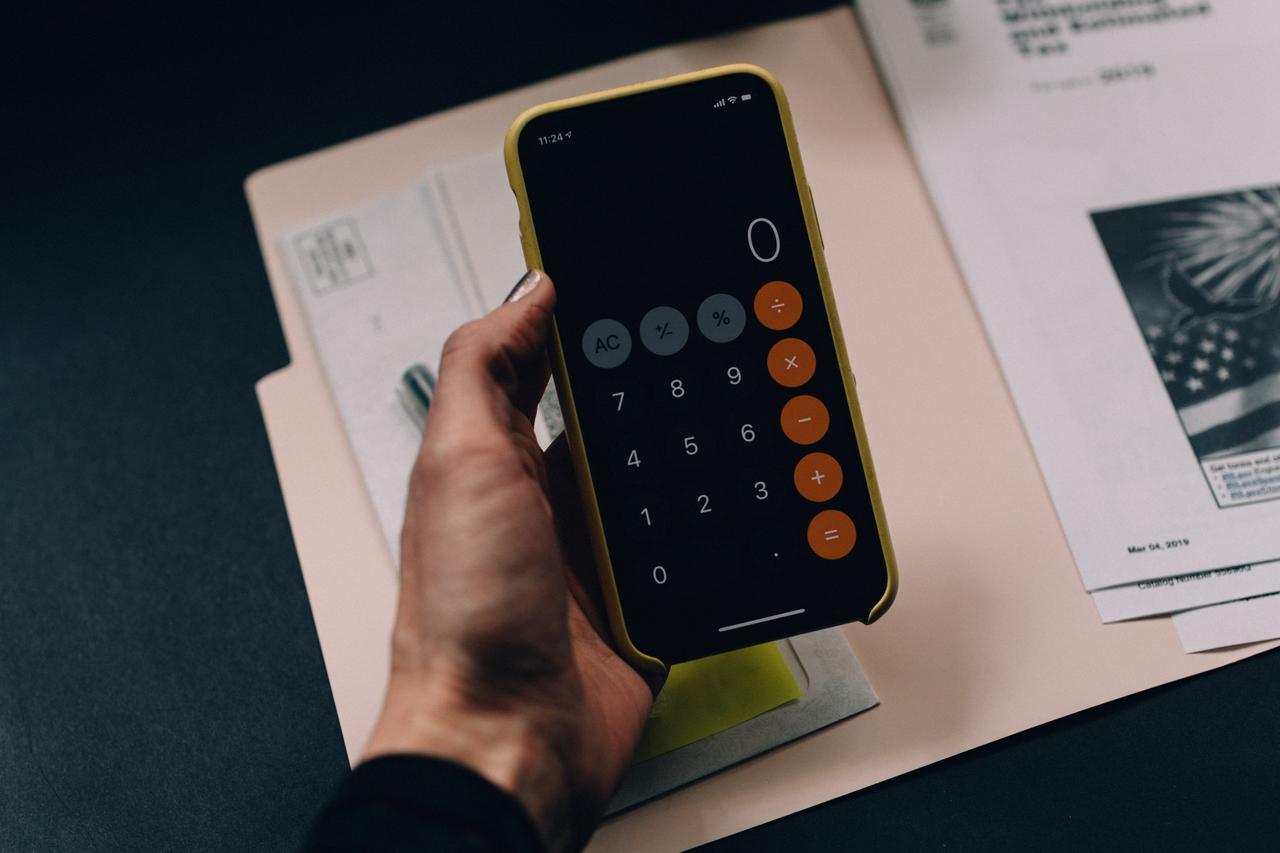 Different couples will have different priority areas which they want to spend more of their budget on, whether that be on the wedding entertainment, a lavish spread of food from your wedding caterers, an expert videographer or another aspect of the wedding.
Whilst spending copious amounts of money on an elaborate wedding celebration is a dream for many couples, the reality of it is that not everybody has tens of thousands to spend on their wedding. If you are in a position where you need to hone in the wedding costs and make some savings along the way, we have some tips and expert advice on what options are available for couples with a smaller budget.
It's always worth noting that wedding suppliers and venues work tirelessly to create bespoke experiences that their couples will never forget, and their expertise and time costs money, however many vendors will do their best to offer alternative services or packages to make their businesses accessible to couples who have a small budget.
It's also important to know your limits before you start to inquire. If you know you have a set amount of money to spend on, for example, your wedding cake, don't inquire with a company who you know charges double that. It not only wastes your precious wedding planning time, but it could lead to offending suppliers when you try to haggle down their prices.
How to Save Money on Your Wedding Dress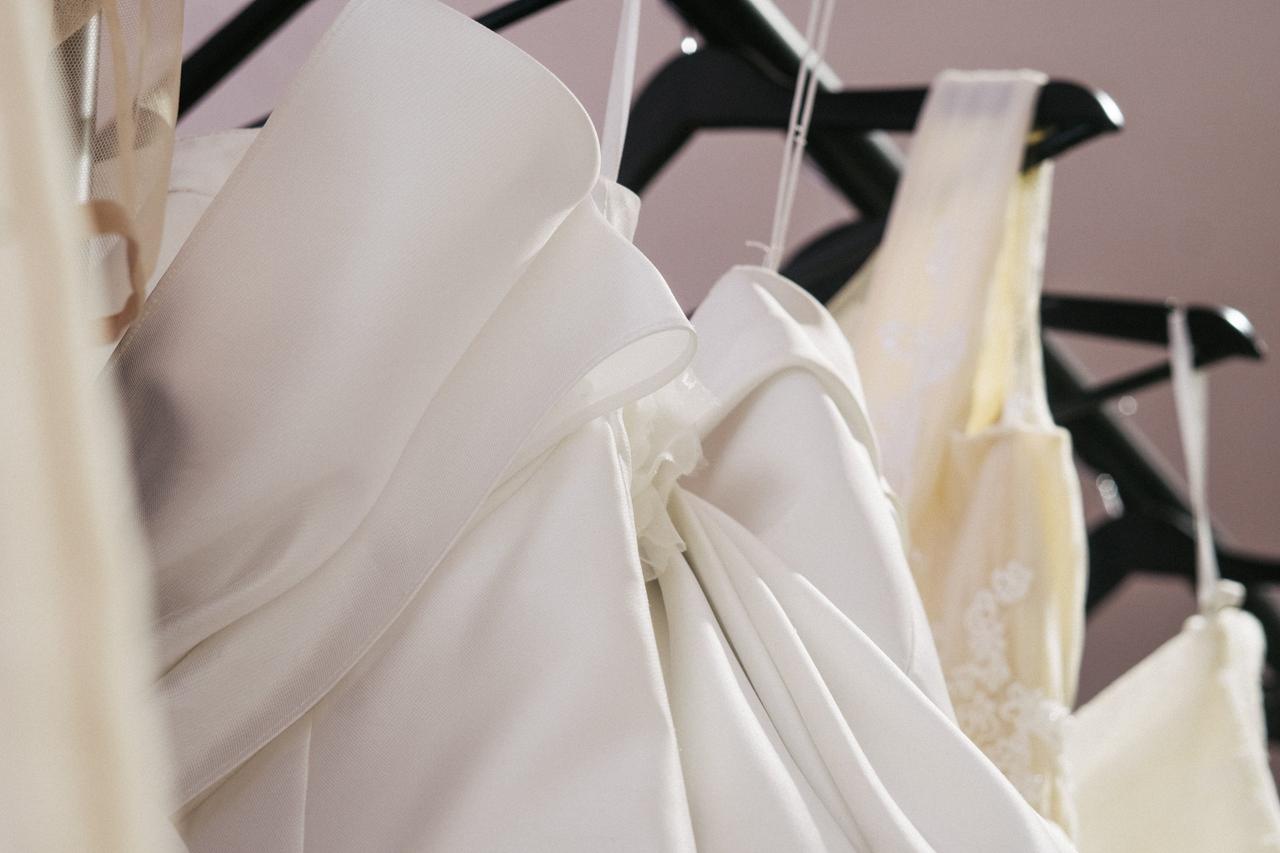 If you have a smaller budget for your wedding dress, there are a few options for you to consider.
The first is asking bridalwear boutiques if they have any upcoming sample sales. When bridalwear shops are discontinuing a collection or a particular style, they will often sell the sample dress they use in store for brides to try on as they will no longer be ordering that style. When this happens, the dress is usually sold at a discounted rate, it will however be a dress that other people have tried on and could have marks or small imperfections.
Another option is to consider buying your wedding dress second hand from someone who has already got married or opt for a high street wedding dress. Brands such as Coast, ASOS, Chi Chi London and Little Mistress all sell affordable wedding dresses for a fraction of the price for those who really are having to be strict with spending.
How to Save Money on Your Wedding Venue
If you need to cut costs on your wedding venue spend, but don't want to compromise on style or location, you should really consider the time of year and day of the week you choose to get married. As we outline in our article about high wedding season, you can save thousands (yes, really!), by opting for a wedding in low season or on a less popular day of the week.
A great example of this is Wick Farm in Bath - their midweek wedding packages give couples a hearty discount on the usual rate and also include a 25% discount on all post-wedding breakfast catering for couples booking this low-season package.
Sophie James, Managing Director at Wick Farm in Bath also advises that couples who need to reduce their wedding spend should consider reining in on extras such as sweet trolleys and popcorn machines. If the budget is tight, you need to prioritise.
You can also look for a no-corkage wedding venue who won't charge you a high rate for bringing your own drinks or require you to buy their (sometimes spenny) alcohol. But it's worth noting that a build-it-yourself wedding package isn't always the cheaper option - a lot of venues have special offer wedding packages that take the stress off of you and give you everything you'll need in one neat and tidy package.
How to Save Money on Your Wedding Catering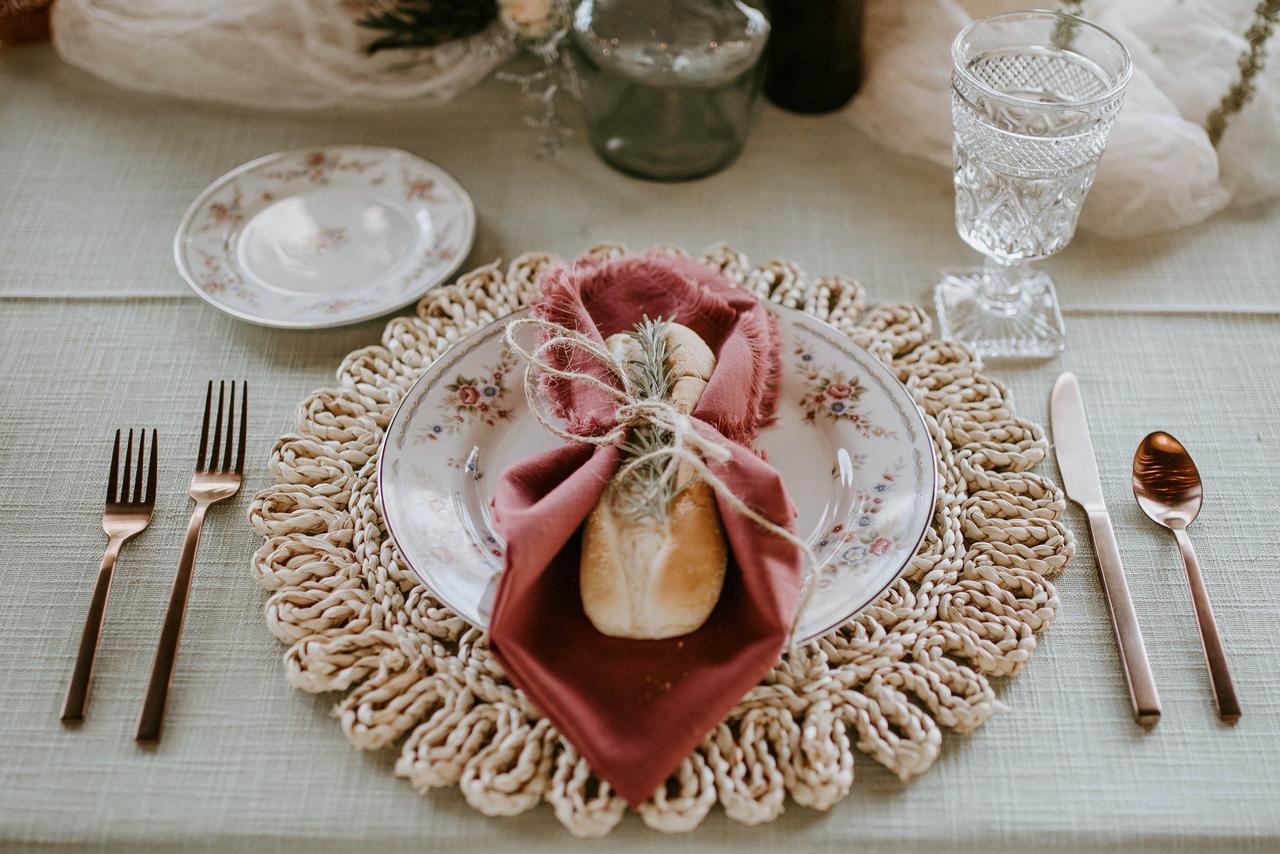 We've heard it over and over again that being hungry, or having bad food at a wedding is one of the biggest wedding guest bugbears there is, so when it comes to saving money on your wedding catering, we'd always advise not culling the quality or quantity, if possible.
One way to save money on your wedding catering is to cut your guest list. It may not be the advice you want to hear, but most wedding venues and caterers will charge per head for the main wedding breakfast, as well as for canapes, welcome drinks and alcohol bottles at the table. You may love your friend's boyfriend, but do you love them to the value of £100 per head?
READ MORE: How to Cut Your Wedding Guest List
It's also worth speaking to your caterers about ways they can help you reduce costs by using off-cuts from your main meal as canapes and doubling up on ingredients. You could also ask if your venue would serve your wedding cake as your dessert to cut costs on the third course.
How to Save Money on Your Wedding Hair and Makeup
The easiest way to save money on your wedding hair and makeup is to go DIY or ask a member of your wedding party to help you out. We reviewed some amazing wedding hair curlers which have been tried and tested by the Hitched team, as well as expert advice on wedding foundations and the best setting sprays to ensure your look lasts all day long.
If you are really keen to get a wedding hair and makeup supplier in, as they really are so good at what they do, consider hiring someone local so you don't have to pay for their travel costs and prioritise your looks over the other members in your wedding party.
Smaller wedding budgets usually won't allow for you to pay for your wider wedding party to get glammed up as well - though if any of them want to, they could always pay your MUA and hair stylist themselves and have their looks done after you.
Wedding Hair and Makeup Suppliers
How to Save Money on Your Wedding Cake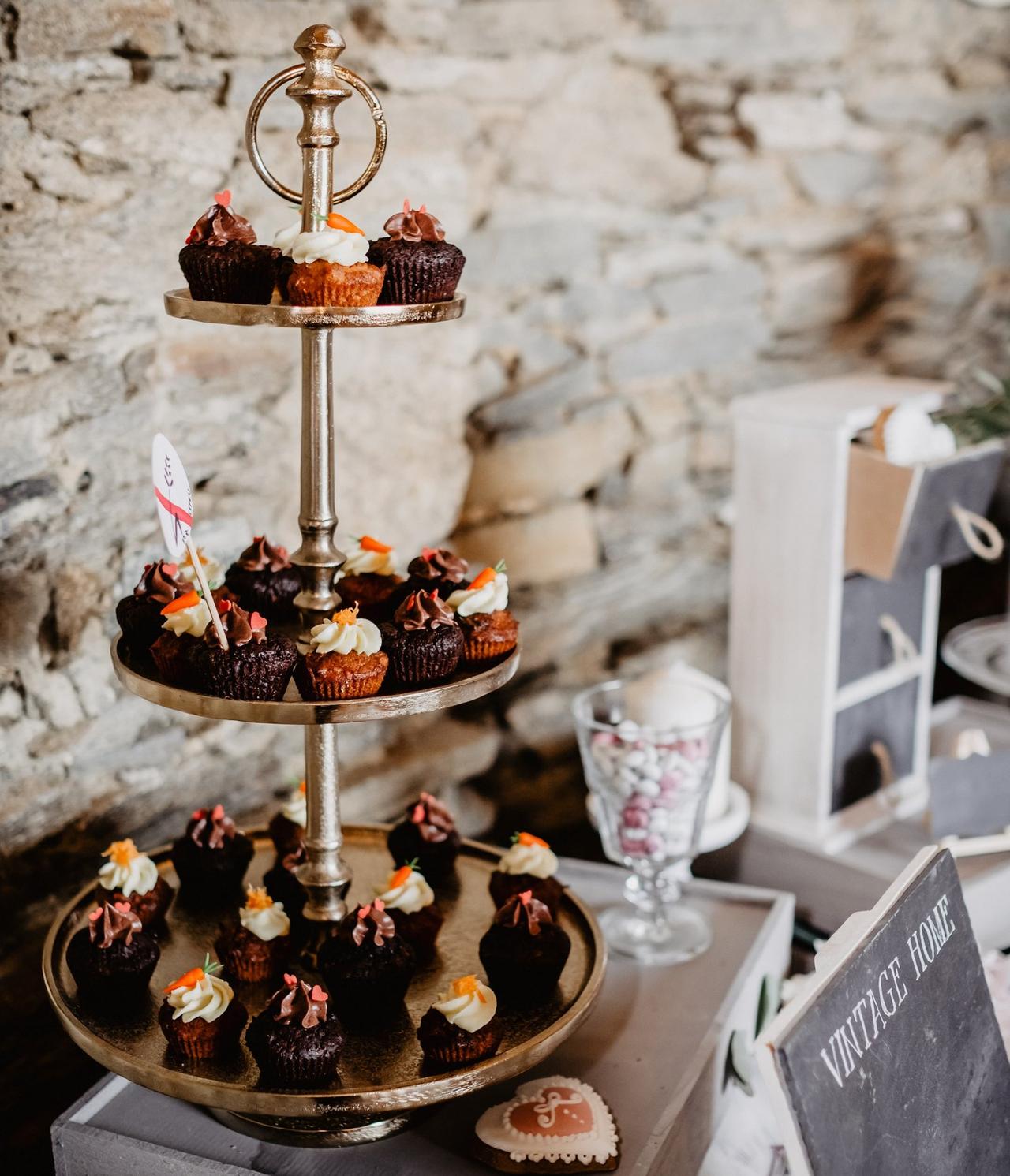 As with many aspects of wedding saving, the cost of your wedding cake supplier will often be higher if you are catering for a really large wedding party. As a rule of thumb, smaller wedding cakes will cost less as there is less to decorate and they require less ingredients.
However, this isn't always the case as wedding cake suppliers curate a lot of their pricing around the level of skill and hours needed to create your design - the more intricate the detail, the more expensive it will be. You are paying for their expertise and skill and things like sugar work take hours to perfect.
Erin from Birch House Bakery says, "Semi naked wedding cakes can be a great option for couples with a smaller budget. You can have the design dressed with fresh florals supplied by your florist to save costs on sugar flowers which can be expensive. Wedding cupcakes are another cute alternative to more lavish tiered wedding cakes and typically cost around £4 per guest.
"Finally, you could choose to have a number of smaller, single tier wedding cakes with different flavours in each, but keeping the designs nice and simple." See Erin's incredible bakes on her Birch House Bakery Hitched listing.
How to Save Money on Your Wedding Photographer
When we wrote 12 things your wedding photographer wants you to know, one of the key takeaways was that wedding photography isn't a day rate, so haggling with your wedding photographer or wedding videographer on why they charge what they charge can be really frustrating for them.
Yes, you are paying for their time on the wedding day, but not only that, you're paying for their expertise, equipment, editing, preparation and travel time as well. A lot of hours go into their role both before and after the wedding day itself.
If you're looking for a way to reduce the cost of wedding photography, you have to consider a package that works for them as well as you. Some wedding photographers offer 'express' packages where, rather than being with you and photographing the entire day from start to finish, they arrive and spend 1-2 hours with you, taking a few key shots of you, your partner and your friends and family.
Cutting down the amount of hours you want photographed is one of the easiest ways to alleviate some of your wedding photography costs. However this only works if your wedding photographer is happy to offer that sort of package and if they are close by and not traveling from afar. It's also going to depend on when you want to book them.
Most business-minded people will struggle to accept a two-hour express job on a Saturday in August when they could be at a wedding that's paying them for a full day's work in the height of wedding season.
How to Save Money on Your Wedding Flowers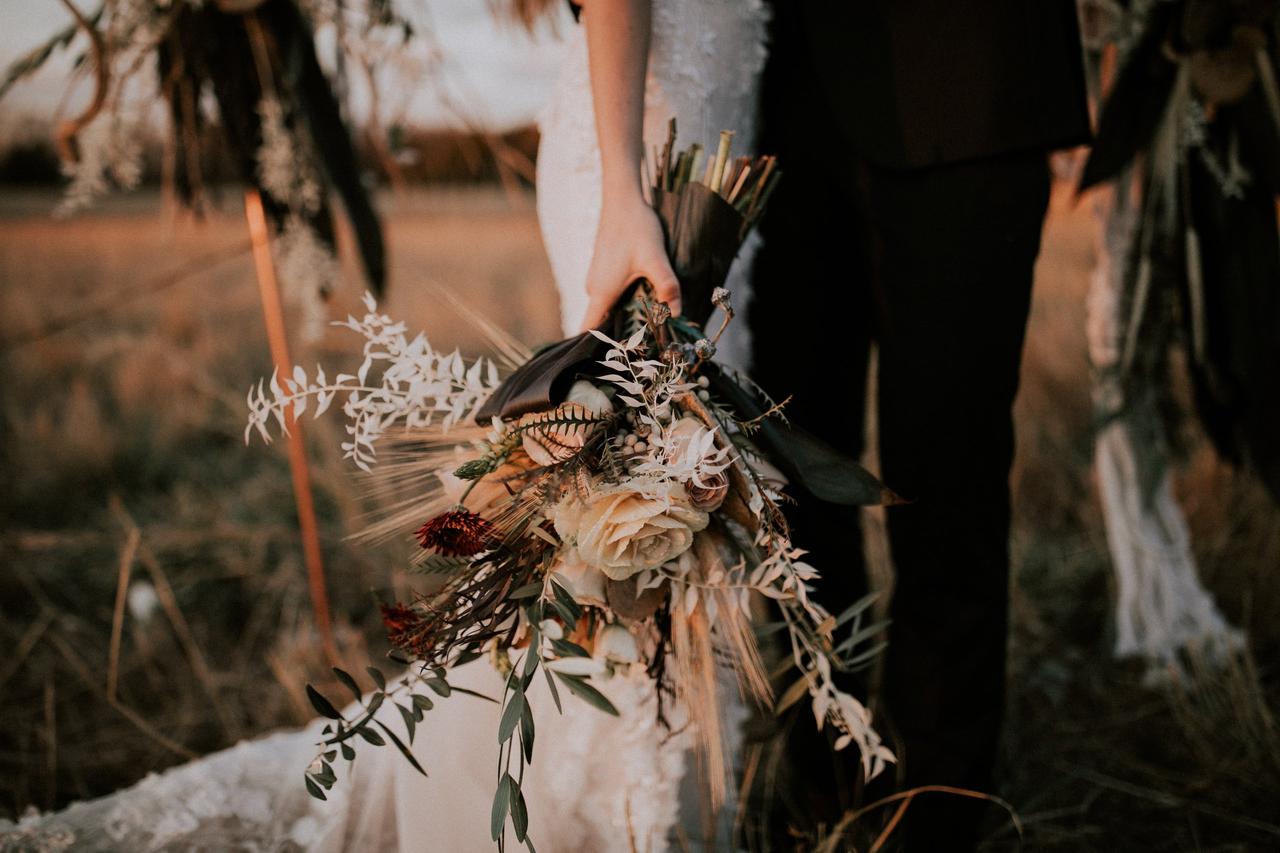 Just like other wedding suppliers, wedding florists charge what they charge because of the cost of their materials (flowers aren't cheap, you know) and the skill it takes to source and put displays together. Anyone who needs to reduce their wedding floristry costs will need to consider two things.
The first is how much you are ordering. You can't have wedding bouquets for you and your wedding party, buttonhole flowers, table centrepieces and a floral wall and expect a bargain. If you get a quote back and it's more than you can afford to pay, we'd suggest sitting down with your florist and proritising what's most important for you to have.
The second thing to consider is the season you're getting married and which flowers and foliage are easier to source. Certain flowers are much harder, and more expensive, to source at particular times of the year and flowers that are imported from overseas can be even pricier.
Speak to your florist about which blooms can be sourced for a more cost-effective wedding flower package - they are the experts so there's no one better to ask than them.
How to Save Money on Your Wedding Entertainment
Wedding entertainment spans across such a wide range of wedding suppliers from bands and musicians to magicians and mobile bars. One thing we'd always recommend when speaking to any wedding entertainers is to get a good idea of their prices and packages before you set your heart on anything.
It's also important to not be put off of any wedding suppliers because you've seen a top-tier package of theirs advertised. Most suppliers will have a range of packages available for couples to choose from, suiting a range of budgets.
For example Spin and Shake are a mobile bar who offer dozens of different packages for their couples ranging from their Bronze package starting from £600, right the way up to their incredible Spin and Shake Pro Package Premium at just under £4,000. This shows that suppliers are doing whatever they can to offer a premium product, whilst also being accessible to couples with a smaller budget.
At the risk of sounding cliché, talk to your wedding suppliers if you are struggling with budget! Instead of trying to haggle a bargain price for a really premium product, tell them what your realistic budget is and ask if there's anything they can offer that sits within that.
Communication is key and being realistic about your budget, as well as being open to suppliers' more basic packages is the best way for you to save money and still have the wedding you want.
Now you've got all of the tools to plan your wedding budget, it's time to start making some enquiries! Be sure to visit our marketplace where we have thousands of wedding venues and wedding suppliers ready to help!