27 Vital Things to do the Week of Your Wedding
The big day is nearly here and there are just a few things to tie up, but do you know what they are? Here's the low-down on everything you need to do the week of your wedding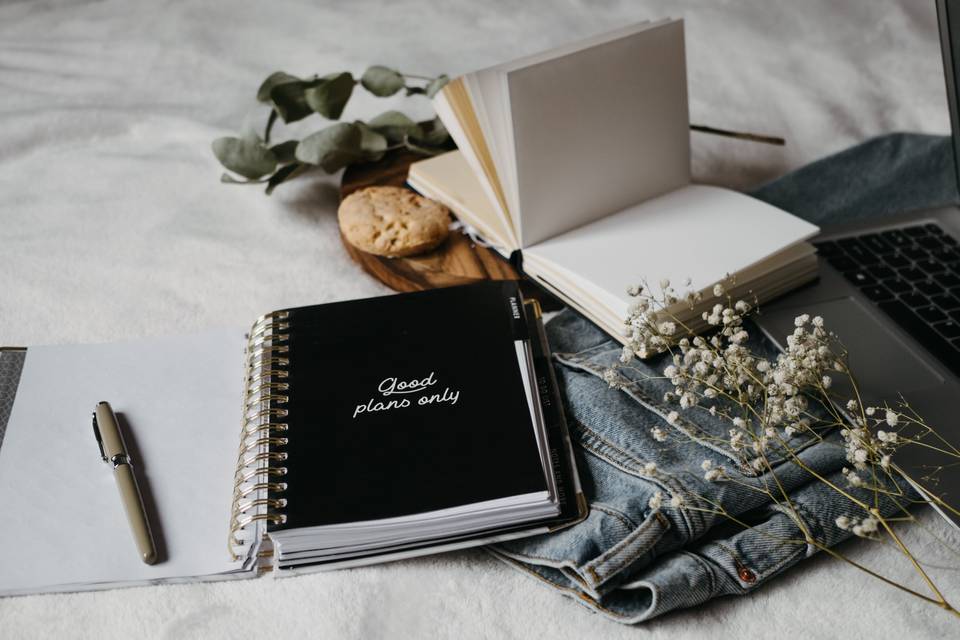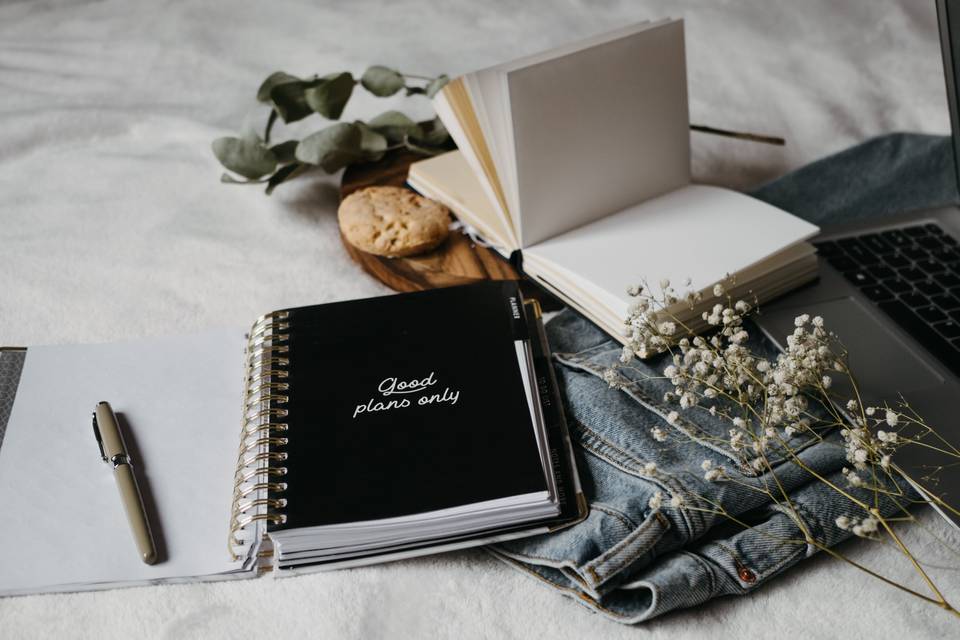 After days, months and even years planning the most amazing wedding in the history of all weddings, the feeling of being just a week away is a stage in most couples' lives that they never even dreamed would come around.
Although you've pretty much done everything there is to do in the wedding planning journey, there are just a few last minute wedding tasks to do the week of your wedding and we've rounded them all up so you don't forget anything.
From breaking in your shoes to packing for your honeymoon, here's your essential 7-day to-do list.
READ MORE
1. Perfume Shopping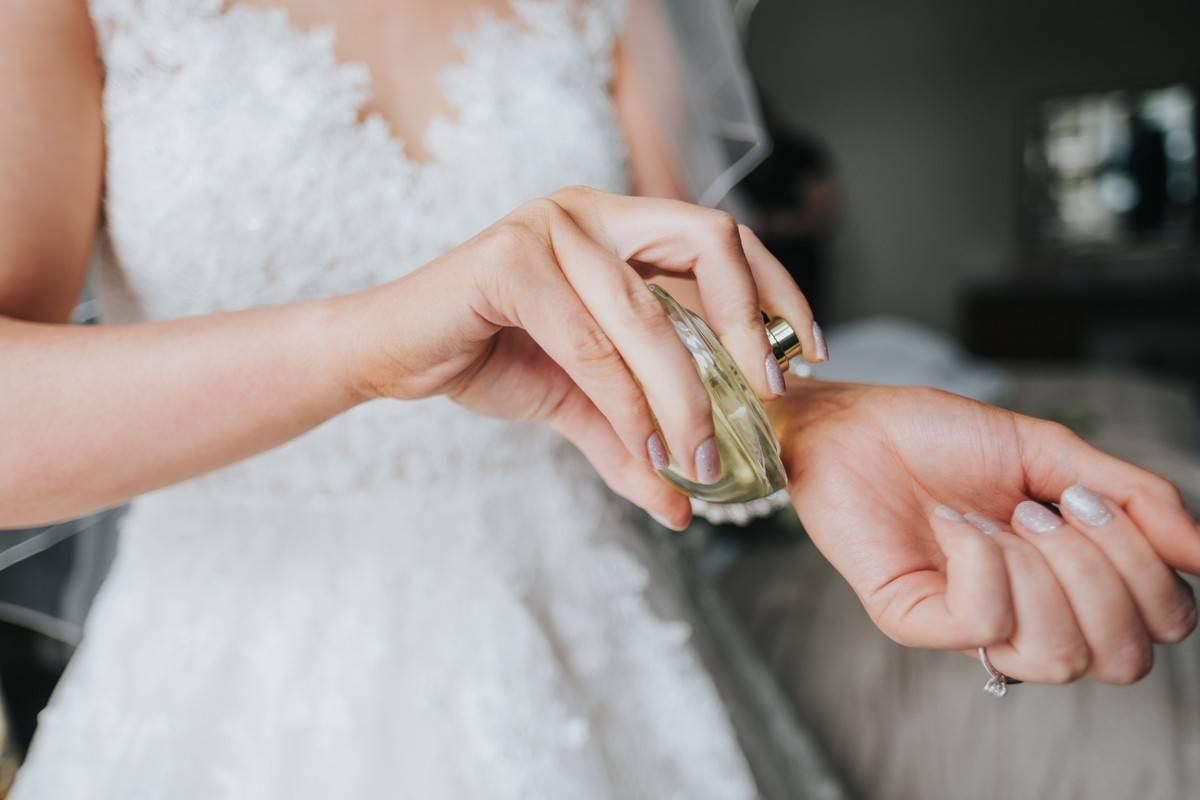 So you've spent a long time thinking about how you'd like to look on your wedding day, but what about your wedding day scent? The week of the wedding is the perfect time to shop for your wedding perfume and / or aftershave - it's a light-hearted task that won't stress you out and it's another excuse to go shopping!
2. Beauty Treatments
If you're having any extra beauty treatments like manicures and pedicures, the week of the wedding is the time to have them. For treatments such as wedding eyelash extensions, we would advise getting these done at the beginning of the week, to give yourself plenty of time to adjust to your newest addition. Oh, and while you're here it might be worth checking out the beauty treatments to avoid in the run-up to the big day...
3. Pick Up Your Outfits
You've chosen it, altered it, and loved it for so many months. Now it's time to pick up your wedding outfits. This is when it's going to start to feel real… Cue the wedding panic!
4. Break in Your Wedding Shoes
Those designer wedding heels that look so gorgeous won't feel so gorgeous unless you break them in. Slip them on for a few hours in the lead up to the wedding so they have a high comfort-factor on the actual day.
5. Test Drive the Whole Look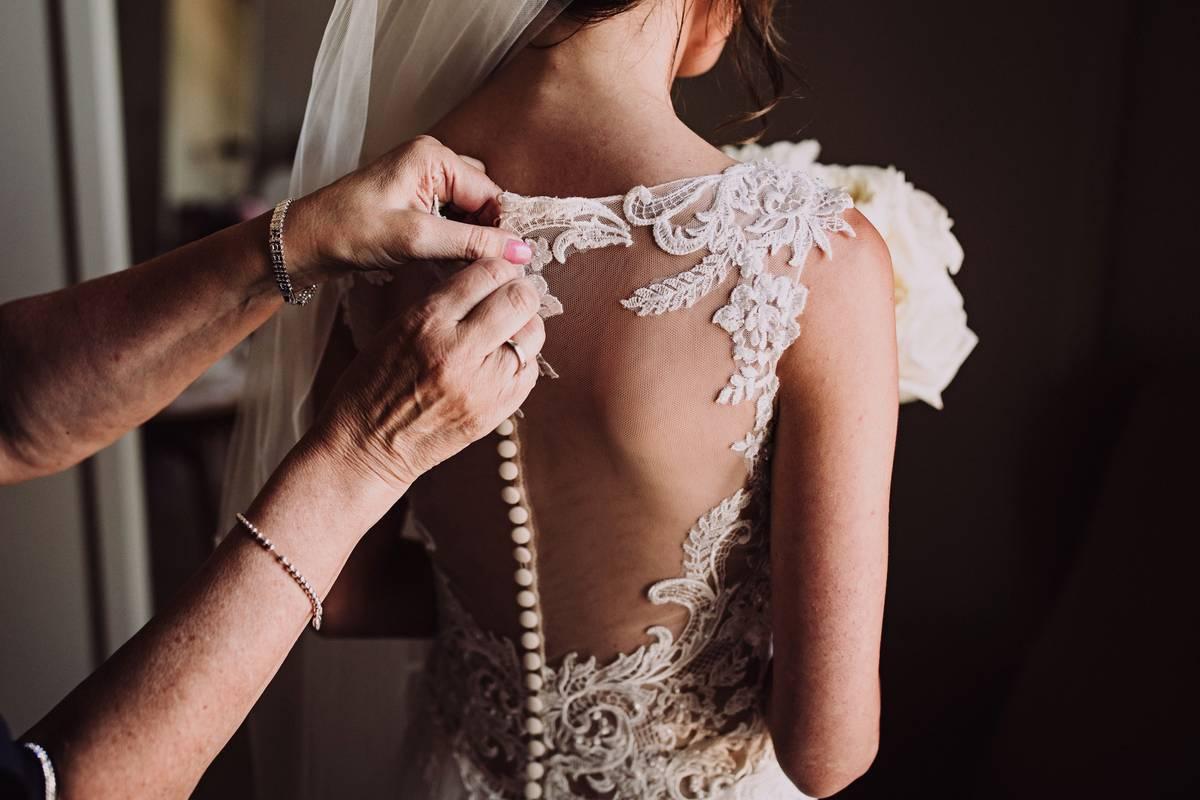 Unless you want your entire get-up to be a surprise for the big day, it's worth trying on the full ensemble. Make sure everything looks and feels comfortable - just steer clear of any stain-inducing food or drink while wearing.
READ MORE: 60 Affordable High Street Wedding Dresses
6. Clear Your Work To-Do List
On your wedding day, the last thing you'll want to be worrying about is whether you have work to catch up on. Tackle any big projects pre-wedding so you don't have any tasks weighing over you.
7. Drink Plenty of Water
Not only will drinking plenty of water keep your complexion bouncy, bright and photo-ready, staying hydrate will ensure you stay alert and focused. Vital when you're doing last-minute errands!
8. Check the Weather Forecast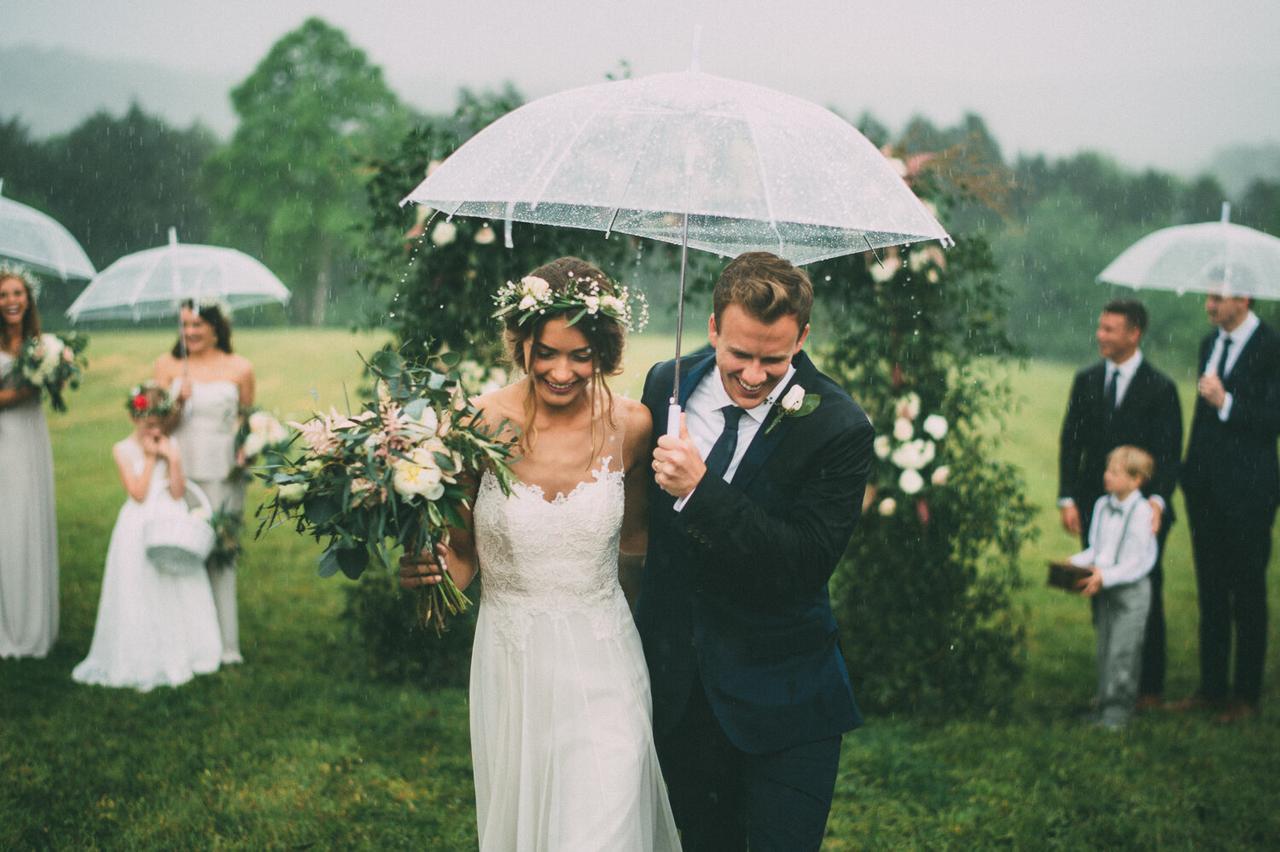 It's no surprise that the UK weather can be unpredictable and change at the very last minute so it's worth having a look at what the most recent weather forecast is predicting. Storm clouds on the horizon? Here's how to make rain work on your wedding day.
9. Double Check Honeymoon Logistics
Call up your airline and hotel to confirm they've still got your booking and are expecting your arrival.
10. Clean Your Ring
You'll want your rings looking in tip top condition on the day so head to a jeweller and get them professionally cleaned or try cleaning them yourself at home.
READ MORE: How to Clean a Diamond Ring at Home
11. Drop Off Items at the Venue
Providing your venue has agreed, drop off decorations or any large items you'll be using ahead of time That way, you won't be lugging anything heavy with you on the day itself.
13. Tidy Your Home
Ever faced the complete carnage you left your room in after returning from a night out? Well, it's the same from arriving home after your wedding day and we bet with all that wedding planning you've been doing they'll be quite a lot to tidy up. Trust us, it'll feel bliss coming back to a clean home.
14. Think About a Plan Post-Party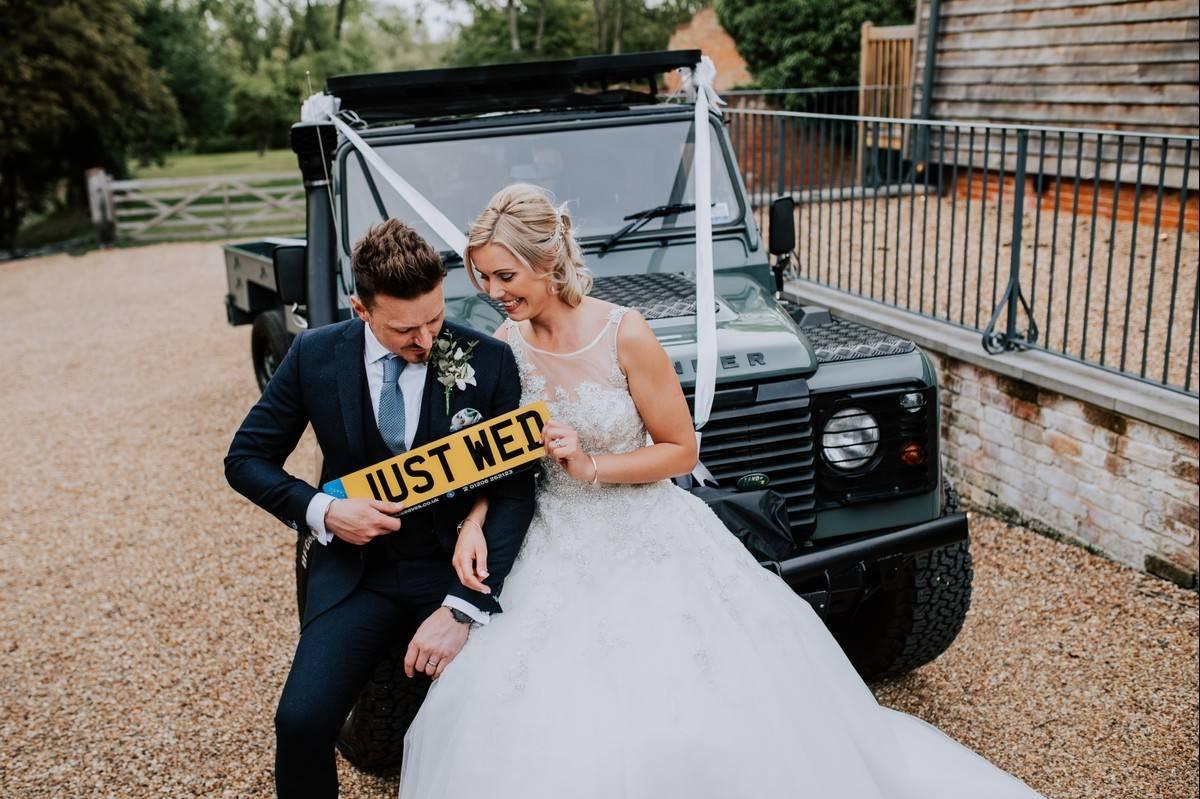 In all the excitement of planning for the day you may have forgotten to think about how you're going to make your exit post-reception. Whether you're getting a taxi, organising a lift or even flying off in a helicopter, make sure it's booked and confirmed!
15. Final Payments to Suppliers and Venue
There is nothing worse than having payments looming over your head so the week of the wedding is the perfect time to make sure all the final instalments have been made to your suppliers, wedding venue, caterers and anyone else who may still need paying.
16. Pack for the Honeymoon
If you're heading off on your honeymoon straight after the wedding you might not get time to pack before you go. Have all the basics packed and ready beforehand so all you'll have to do is pop in a few everyday items like your toothbrush before you leave.
READ MORE: The 50 Best Honeymoon Destinations Around the World
17. Plan a Surprise For Your Other Half
If you're feeling extra romantic in the lead up to the special day, use the week before your wedding to arrange a surprise for your other half on the wedding day. It could be anything from an intimate boudoir shoot to a love poem – whatever it is, they will adore it.
18. Finalise Your Vows or Speech
Couples who are writing their vows should be finalising the touching and romantic words in the final week. This is when your emotions will be at their height – making it the ideal time to write down your thoughts straight from the heart.
19. Pack Your Wedding Day Emergency Kit
Everyone needs a wedding day emergency kit and the closer to the wedding you do it, the better. As you begin to have unreasonable wedding worries, more and more items will come to your thoughts, and as they do, put them in the kit.
20. Brief People on Wedding Day Duties
People such as bridesmaids, ushers, mother of the bride and others may have special duties to carry out on the day. Whether it's decorating the venue or making a speech, be sure to brief everyone on exactly what they have to do so that no one is unsure of their duties and nothing is forgotten.
21. Make Last Minute Table Plan Changes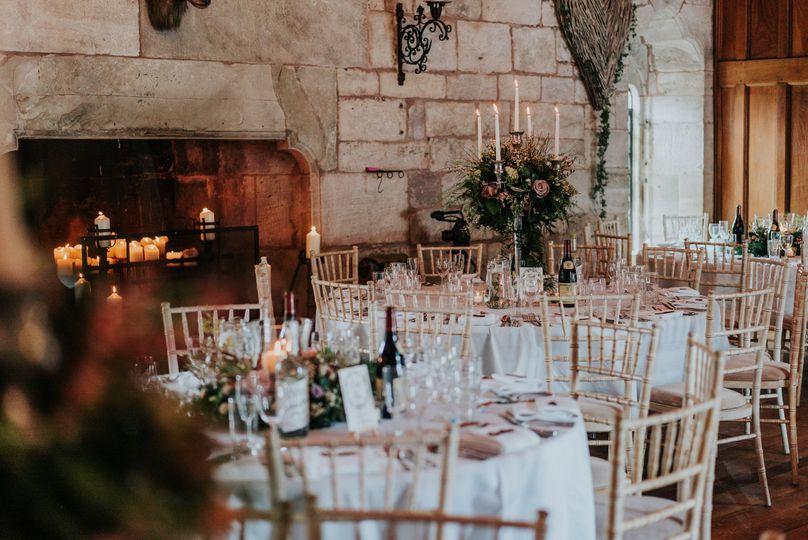 We like to hope and pray that by the week of your wedding, you have no outstanding RSVP's to be waiting on. If this is the case, make any last minute changes to the table plan and finalise it. Doing this closer to the wedding is always best as there are bound to be changes to people's plans in the lead-up.
READ MORE: Wedding Seat Etiquette
22. Buy Gifts For Wedding Party
If you're a generous couple and are planning on giving gifts at or after the wedding, shop for them in this week. It's a really relaxing and fun job to be doing the week of your wedding and will (hopefully) cause you zero stress.
23. Have a Final Chat with Your Photographer
Keeping in constant contact with your wedding photographer is always helpful and close to the wedding day it is always best to have a final chat with them about shots that you want, new ideas that you have had and just a general brief of how the day is going to go.
24. Meet With Your Wedding Planner
The same goes for any wedding planners. Meet with them and go over any last-minute details.
25. Last Minute Personal Touches
Whether it's a DIY detail or an added decoration, personalising your wedding day is something that every couple can enjoy doing. After months and often years of planning huge details of your wedding, the small lead-up time is where you can really concentrate on adding your own touch to the wedding.
26. Spend Time Together
Wedding stress can sometimes take over the process, and it's always important to remember why you're getting married in the first place. Make sure that you save space to spend quality time with your other half before the wedding. Whether it's a romantic date night or a night away somewhere, it is really important to do it.
27. RELAX!
The last thing you want to be just before your special day is a crazy wedding planning addict who can't even breathe because they're so stressed. Make sure you get plenty of sleep and stay calm. Your wedding day will be perfect – there really is nothing to worry about.
As all the stages of wedding planning are coming to a close and the day is nearing, it's time to find out everything that married coupled want you to know about the wedding day… It'll be you soon!