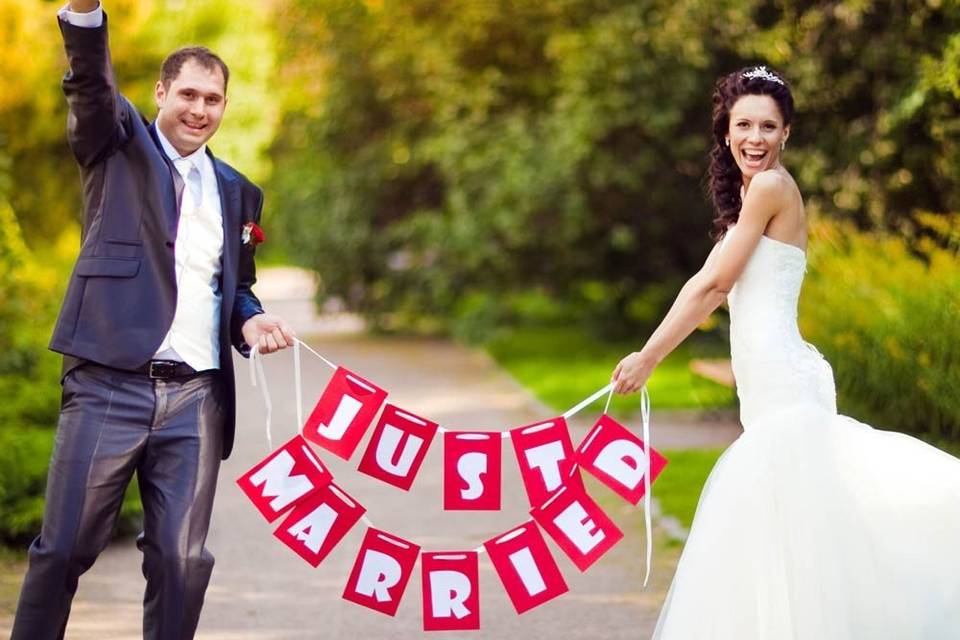 When you first start your wedding planning it may seem like the actual day is a long way off, but before you know it the big day arrives and it's all over in one happy blur!
However, once you've said your vows and left the venue as a married couple it doesn't necessarily mean that all the planning is over. There is still plenty for you and your new husband or wife to think about as you start your married life together.
From changing your name after the wedding to having your dress cleaned, we've compiled the ultimate post wedding to do list of all the essential tasks to keep you busy after the 'I do's.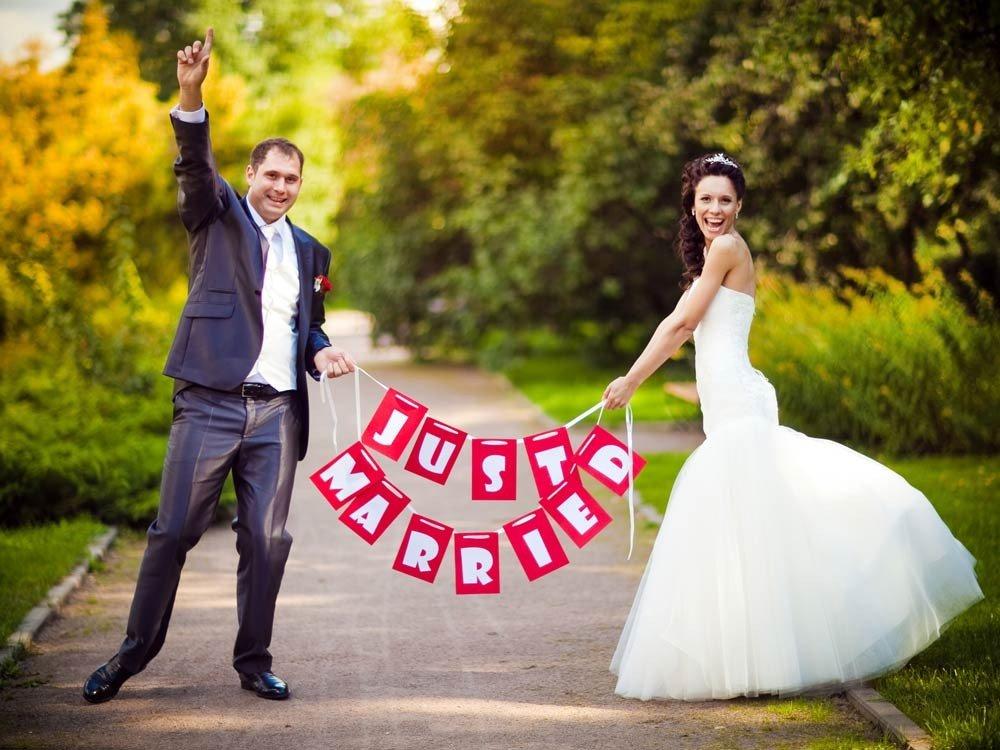 Make Sure You Haven't Left Anything at the Venue
In all the flurry and excitement of getting married it's worth checking with your venue that you didn't forget anything. Don't forget to thank them for an amazing day too.
Pack for Your Honeymoon
If you consult our handy honeymoon checklist then this part will be easy! If you need time to save up for the honeymoon, because let's face it the wedding alone is expensive enough, then you could start researching places you want to go with your partner.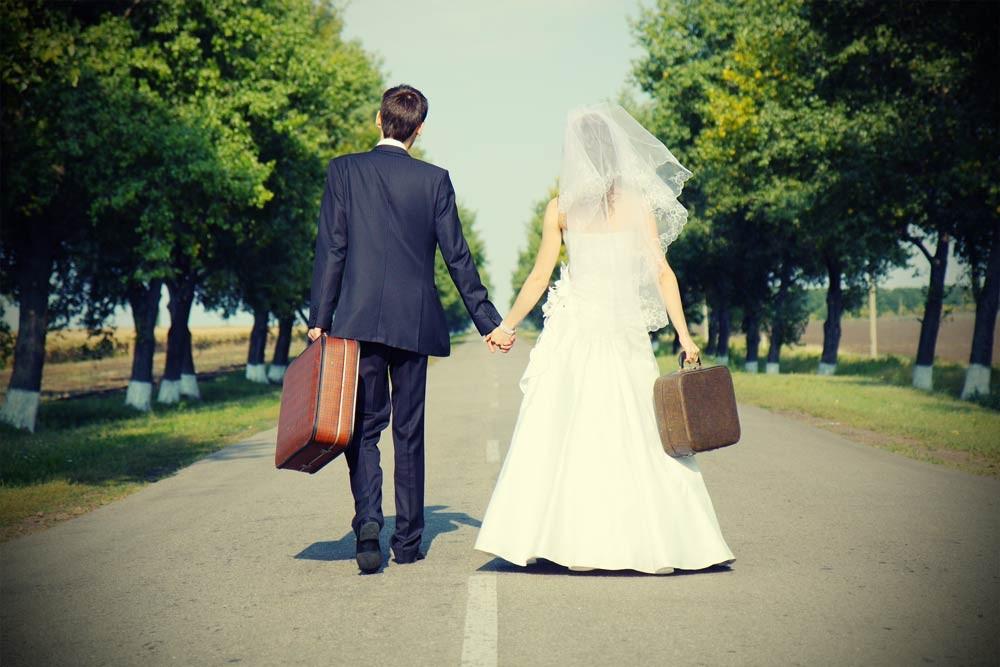 Have Your Wedding Dress Cleaned
If you want to keep your wedding dress for sentimental reasons or plan to pass it on to someone else when they get married, then it's best to get it professionally cleaned as soon as possible. No matter how hard you try to keep it alcohol, food and make up free on the day, sometimes it's inevitable it'll get a little dirty!
Preserve Your Dress
Once the dress is cleaned and back to its original glory, then it's important to store it properly and keep it free from dust. Put it in a clothes bag and keep it somewhere safe where it won't get crumpled or squashed. If your dress is heavily embellished or has a lot of detail, try to hang it up if you can.
Write Your Thank You Notes
We know that this can be a pretty time consuming task, but just remember that your guests have put in time and effort to come to your wedding so it's important to make them feel appreciated! Our guide to writing wedding thank you cards has some top tips for getting you started.
Legally Change Your Name (If You Want To)
You can choose to take your partner's surname, double-barrel it with your own or just keep your maiden name – it's up to you!
READ MORE: The Ultimate Guide to Changing Your Name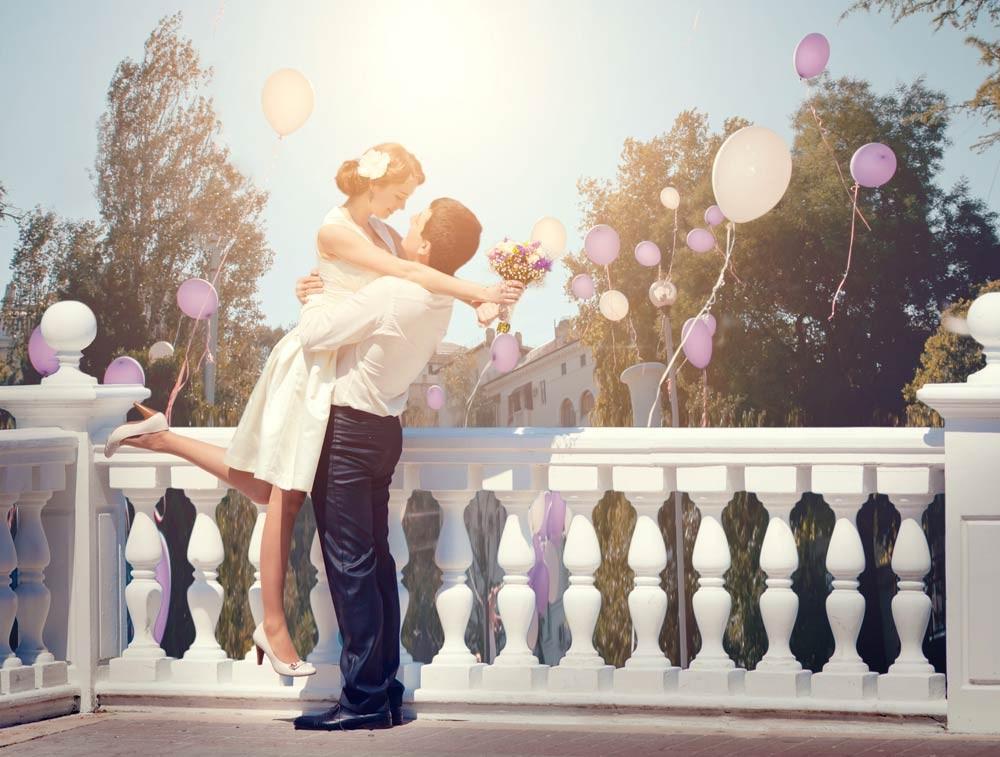 Then Notify the Appropriate Places
If you are changing your name then it's a good idea to make a list of all the places you'll need to notify. Your boss, HM Revenue and Customs, the DVLA and your doctor are some of the main places that will eventually need informing of the name change. Once you've taken care of the important details then you could also change your email address and social media names!
Other Legal Alterations
Once your marital status has changed, you may decide to review your will if you have one and include your husband or wife. Other things you may wish to do are set up a joint bank account, especially if you have a house and mortgage together. If you're not sure how to proceed with any of these things then there are professionals who can advise you on what to do.
Update Numbers and Addresses
If you have just bought a new home with your new husband or wife, then keep everyone in the loop by sending out change of address cards. As for the two of you, get super organised and make a combined book of addresses and numbers and leave it by your phone.
Take on a New Challenge to Stop Post Wedding Blues
The journey of planning your wedding is an exciting and emotional one, building up to the big day itself where you reach the climax of all your hard work and finally get Hitched. However, coming down from this high can sometimes be tough, so it's important to keep busy with social activities, a hobby or a new project to get your mind focused on the next challenge and prevent those post wedding blues.
Make a Wedding Album
You'll probably find you have endless photos to go through from your special day, so after the wedding it's time to figure out what to do with them. Once you've posted an extensive wedding album to Facebook it's a good idea to go old school and make an actual photo album! If it's not included in your photography package, buy a beautiful one like this 'always forever' one from Not on the High Street.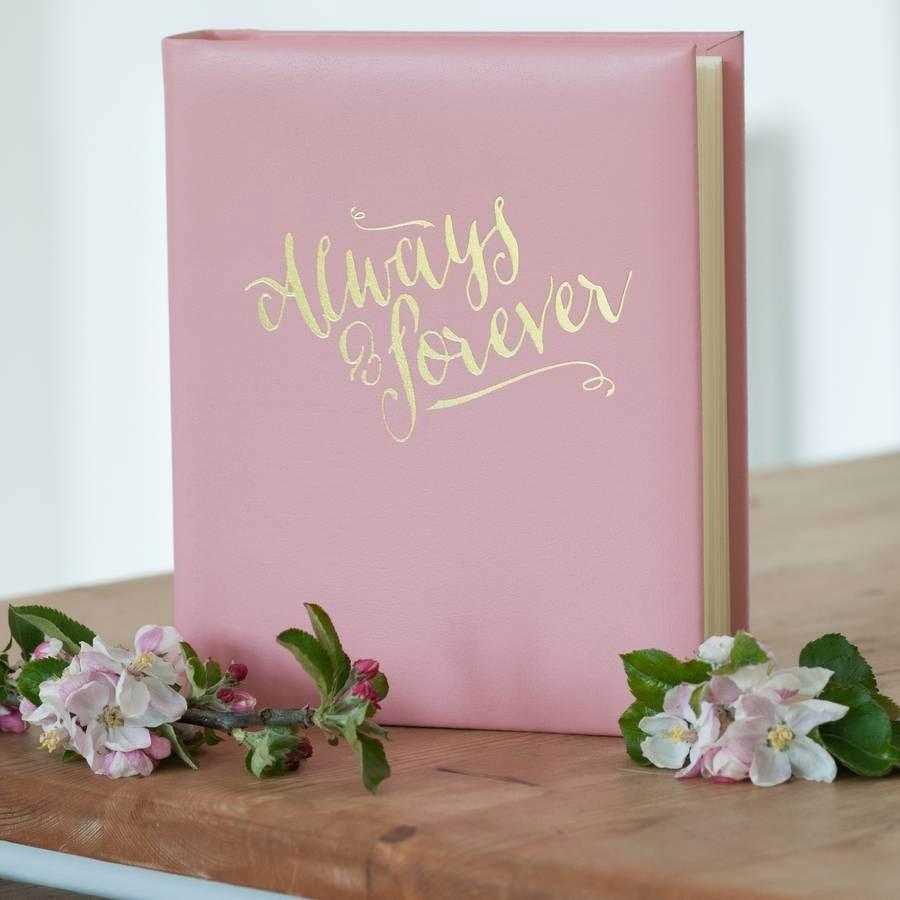 Image Credit: Oh So Cherished on Not on the High Street
Return or Exchange Unwanted Gifts
We know, this is a slightly awkward part of the to do list but one that needs doing nevertheless! Even if you put together a gift list, you may receive some presents that aren't quite your thing or that are duplicates of what someone else has got you. Return or exchange as soon as possible before it's too late to do so.
Figure out What to do With Your Décor
Once the wedding is over you may be left with an abundance of tealight holders, confetti, flowers and goodness knows what other décor! Give any unwanted items to charity shops and sell the more expensive pieces at car boot sales and on sites like eBay. Or if you just can't bear to part with any of it, see our next point on the to do list.
Buy a Keepsake Box
A beautiful box like this one from Not on the High Street will keep all your cards, albums and any significant décor items safe.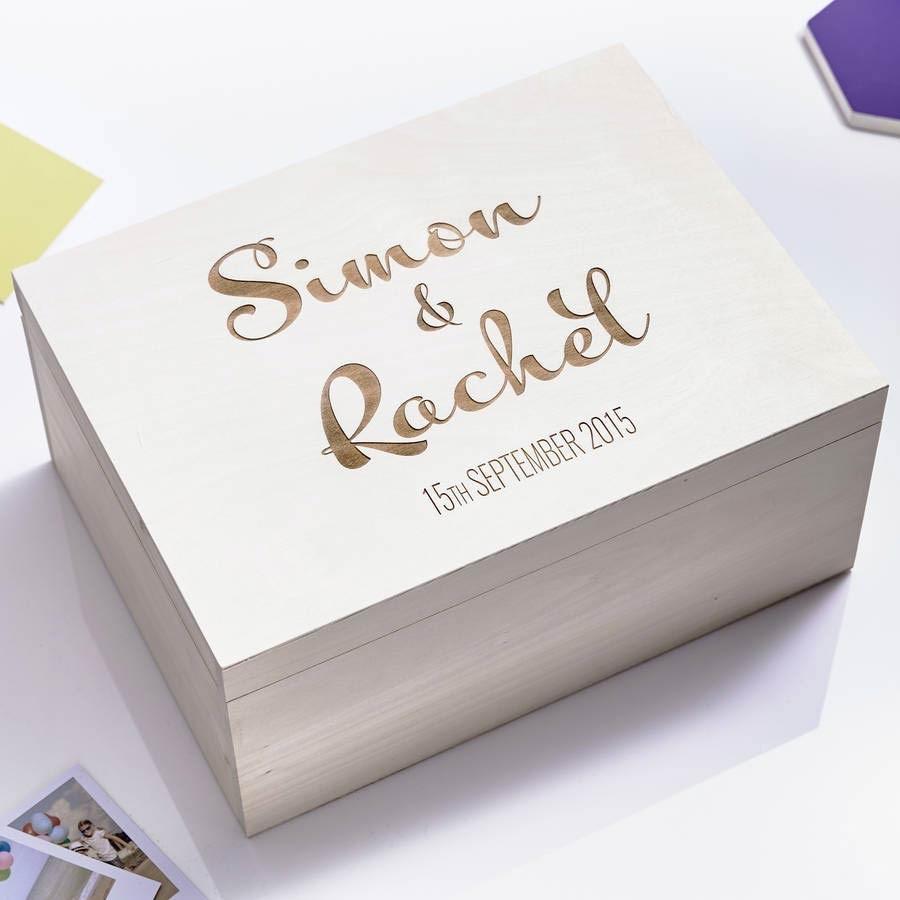 Image Credit: Sophia Victoria Joy on Not on the High Street
Take Down Your Wedding Website
If you and your partner chose to set up a wedding website to keep everyone in the loop, then you may want to take it down straight after the big day if you're paying to use it. If your guests can pay you money or send gifts through the site then you may want to keep it up for a couple of months in case some still want to give you something.
Recommend Your suppliers
If you and your partner have been particularly impressed with any of your suppliers, such as the caterers or make up artists, then make sure they know how pleased you are and leave them a glowing review via email or on their website.
Enjoy Some Quality Time With Your New Husband or Wife
The stress and hard work of wedding planning is over, so relax and soak up that newlywed bliss with your partner! If you're back at work, have conflicting schedules or have children to look after, it's important to set aside some time each week for just the two of you.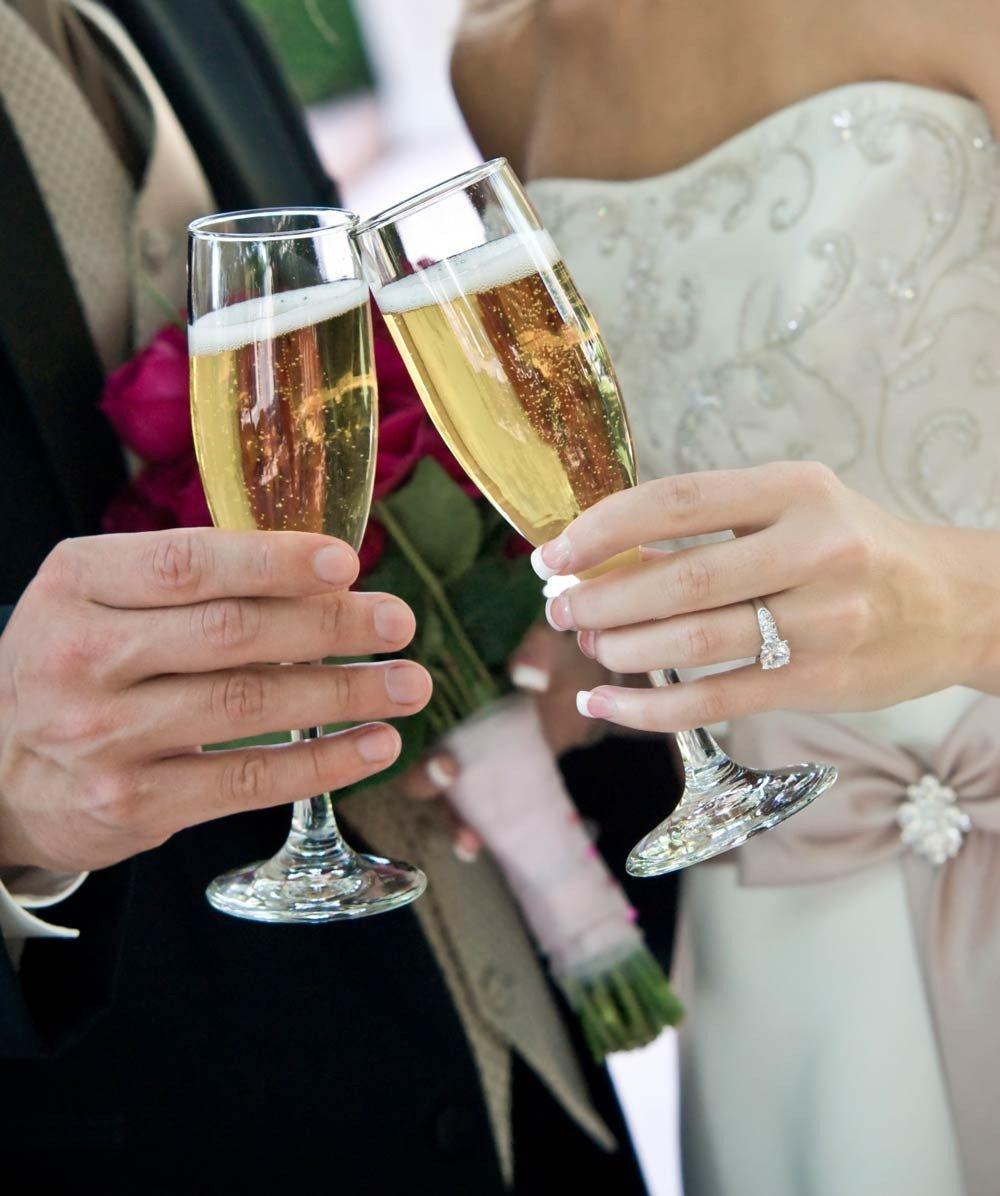 Although you still have an exciting first year of marriage ahead of you, it may be worth thinking ahead about what you could get your partner for your first wedding anniversary!