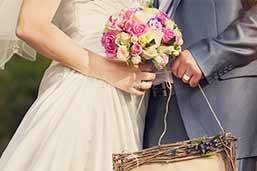 When you've realised that you have met the person you're going to marry, why wait around and plan for 18 months?
It may be a tight squeeze, but planning a wedding in three months is totally doable and this is how…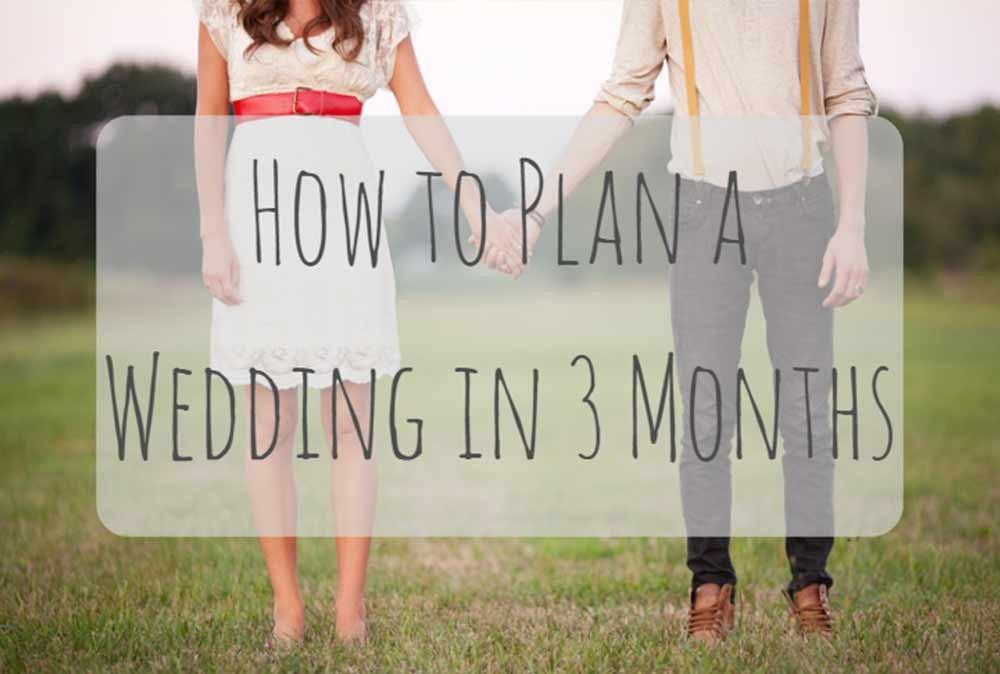 Timeline
When you're planning a wedding in just three months, it's important to have a timeline of events that you should follow. We have separated the main tasks and important wedding planning jobs into the three month time span. There are other little jobs in between which you will need to consider but these are the main things to consider.
READ MORE: The Wedding Planning Journey 
Month One
Book the venue
Send the invitations
Secure your Catering
Buy your wedding dress
Book your photographer/band
Month Two
Book the florist
Arrange the cake
Buy or rent the groom's suit/groomsmen suits
Bridesmaid dresses
Month Three
Reception decor
Hen and stag party
Bride and groom accessories
Buy gifts for the bridal party
Final tasks
READ MORE: Tasks To Do The Week of Your Wedding 
Top Tips For Planning A Wedding In Three Months
Even with a timeline established, there are plenty of handy wedding planning hacks that will make the small time-scale seem like no bother.
Start With the Venue
Before you start deciding on the style of wedding bouquet you want and what bridal accessories you're going to wear, you need to make sure the foundations for your wedding are put in place and this means booking your wedding venue.
Look for wedding venues which advertise late availability. It's really important to make sure that your venue is booked and secured before you start thinking about anything else.
SEE MORE: Late Availability Venues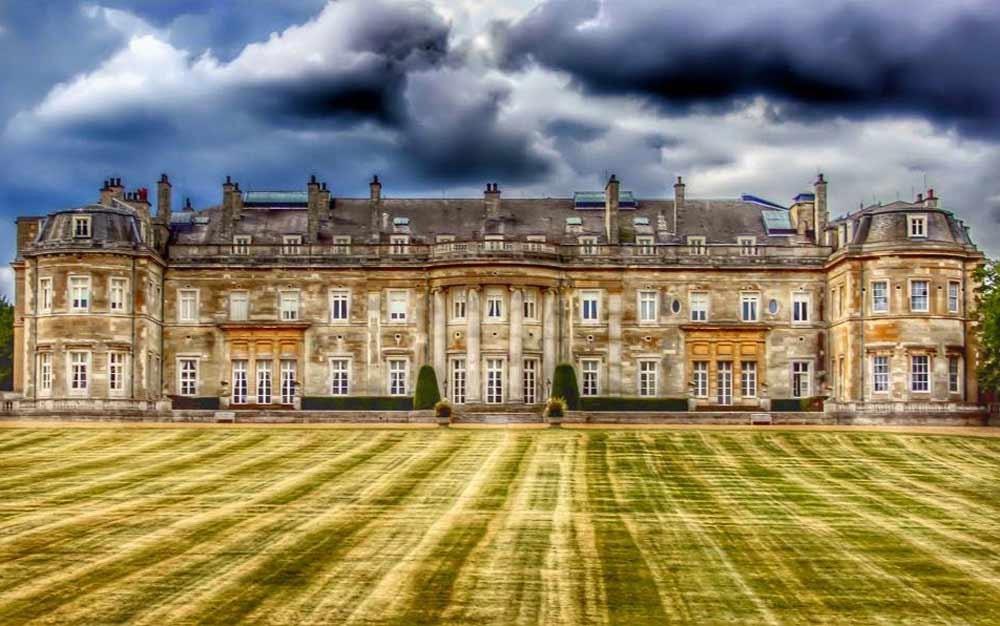 Venue: Luton Hoo Hotel
Book an Inclusive Package
Janet Large, wedding coordinator at Luton Hoo Hotel says: "With only a few months to create your perfect day, I'd advise booking a venue that offers an 'all-in' package as it will enable you to organise your time more efficiently".
To kill multiple birds with one wedding stone, speak to your venue and ask them if they have inclusive catering options in-house – this could save you plenty of time trying to book outside catering and gives you less wedmin to handle.
Some venues also have recommended supplier such as wedding florists, photographers and DJ's which can speed up the planning process.
"Save time browsing by letting the professionals point you in the direction of the best bridal boutique and finest photographer for suppliers you can trust." Says Janet.
SEE MORE: Wedding Suppliers 
E-Invitations
As soon as your venue is booked, send your wedding invitations out. Save the dates usually come out first but with just three months until the wedding, we advise you skip out this step and send something out as soon as you know the venue and time. The quickest way to make sure your invitations are received and noted is to send them online and it means you don't have to wait for them to be delivered. Services such as Paperless Post offer great deals for couples who want to send their invitations online and they still look as gorgeous as ever. If you want to create your own invitations quickly, check out our printable invitation templates.
When it comes to the finer details and menu choices, you can send another email at a date with specifics.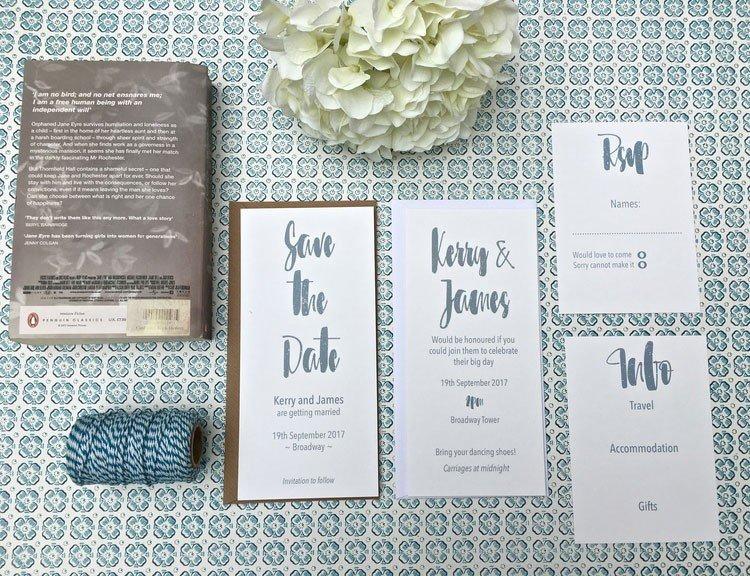 Image Credit: Retro Press
The Wedding Dress
Most bridal wear boutiques will require a minimum of six months for your dress to be ordered in so be prepared to shop for sample dresses off the rail. Lots of boutiques will offer sample dresses but to save any time being wasted, always check what they offer before you arrive at an appointment to avoid being disappointed. Another option is fast-track ordering. It's not an ideal choice for brides who tend to panic a lot, but it is possible to pay more for a rush order at certain shops but the guarantee and timeline means it's slightly risky.
Another option for buying a wedding dress is to use a second hand wedding dress seller whether it's a private sale or a professional retailer. Second hand dresses can still be found in perfect mint condition for prices you'd never imagine a wedding dress to be.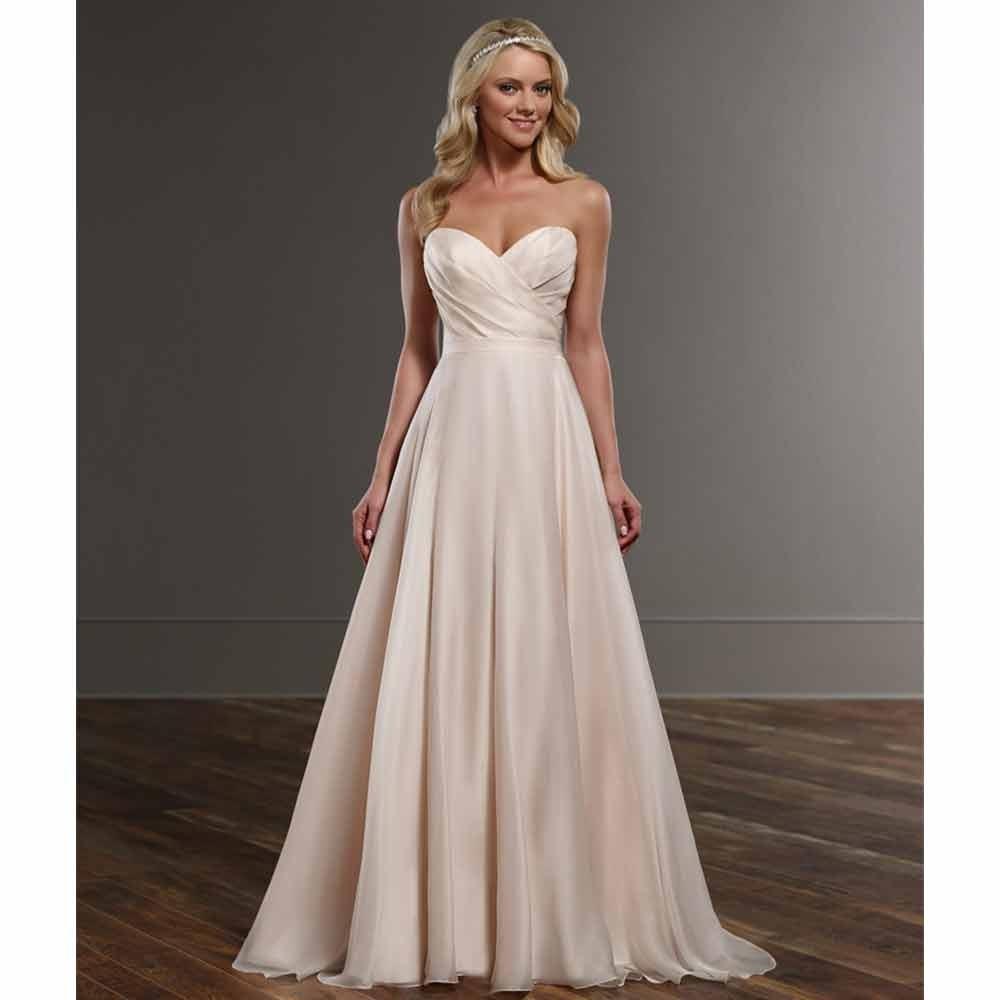 Wedding Dress: Martina Liana
The Suits
When it comes to the groom and his groomsmen's suits, a bespoke or tailored style isn't possible in a short amount of time so hiring a wedding suit is your best option. Plenty of high street brands will offer this service and are pretty good at working on a smaller time scale.
READ MORE: A Groom's Guide To Buying A Suit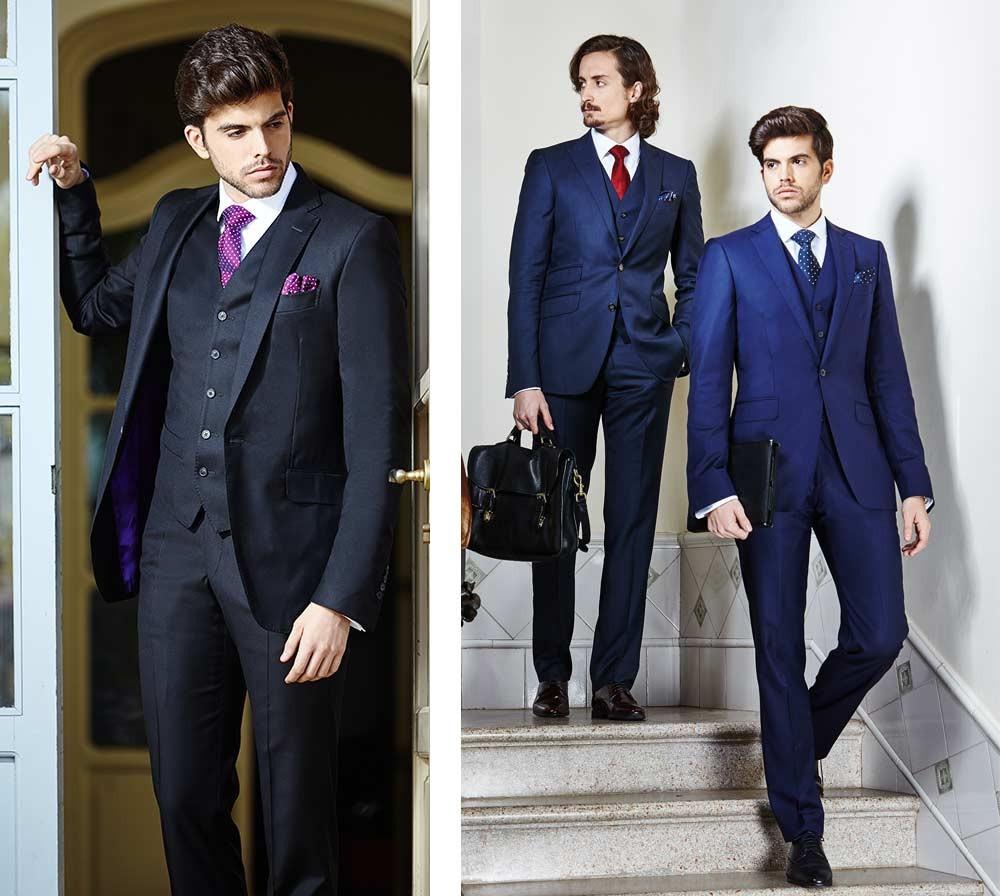 Suits: Exclusive Tailoring
The Bridesmaid Dresses
Bridesmaid dresses don't bare as much of a time-restraint burden as the wedding dress, but, depending on how late you leave it, it's worth opening your mind to having mismatch bridesmaid dresses. This isn't a bad thing at all and can actually look really trendy. It's becoming more common for brides to exercise this trend as different body shapes and fashion styles that their best girls have may not all suit one dress. It could be different styles or different shades of the same colour but its worth considering in case it proves difficult to find the same dress in all of the sizes you need.
READ MORE: Mismatch Bridesmaid Dresses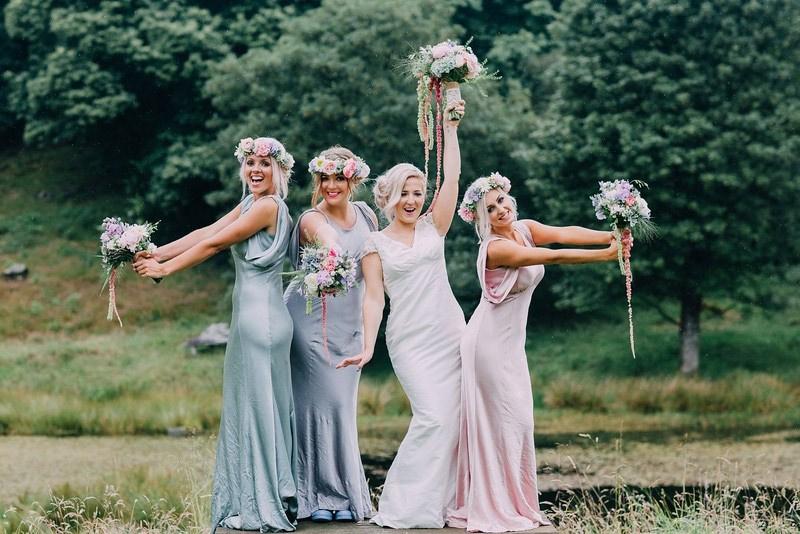 Image Credit: The Wild Boar
The Reception Décor
Some venues will include things like chair sashes, table cloths and centrepieces with your payment so make sure you check what you're getting for your money before you invest in your own decorations.
If you're buying it all yourself, keep the reception décor simple. Websites like Not on the High Street are great for bulk buying beautiful décor items for any themed wedding and you can combine an order for main décor, wedding favours and other wedding items to save yourself having to use multiple retailers. Also look in high street shops for bulk-buy bargains.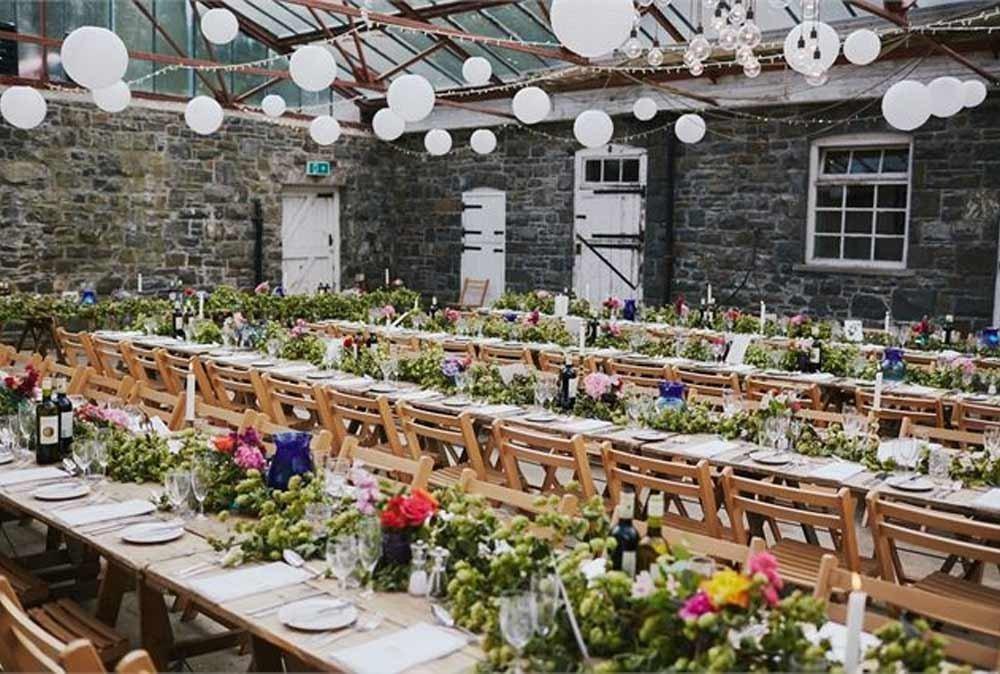 Venue: Plas Dinam Country House
The Bridal Beauty
If your busy wedding planning schedule leaves you no time for hair and make-up trials, invest some time in YouTube tutorials and get a friend to watch with you. You can spend quiet wedding planning evenings practising and will look just gorgeous, even without a professional's help!
READ MORE: How to Improve Your Hair and Nails Before The Wedding
Use the People You Know
One of the most important things you can do when planning a wedding in three months is don't be afraid to take advantage of the help around you. If someone offers to take control of something, let them. There is a lot to do and it doesn't hurt to hand out some responsibility.
As well as this, consider people's skills. If you have a family friend who owns a bakery or a distant cousin who's a dab-hand at flower arranging, speak to them about how they can help. If you find yourself in a situation where you can't find suppliers with your wedding date available, these people will definitely come in handy.
Be Prepared to Make Sacrifices
Not having the total complete exact shade of pale dusty pink in your wedding flowers won't be the end of the world in three months' time when you're married… You probably won't even care about it anymore so don't let it get to you and don't waste your time on it. With such a short time scale, there will be some things that you just have to let go and we promise you, it's way easier than you think (although at the time it could result in a total bridezilla moment)… Just warning you.
Enjoy It
Planning a wedding three months is a huge challenge but it can be done. People have planned weddings in a much shorter space of time and it's really important to not let wedding stress get on top of you. Your wedding date isn't a deadline at University, it's the happiest day of your life so make sure you remember that every time things get too much.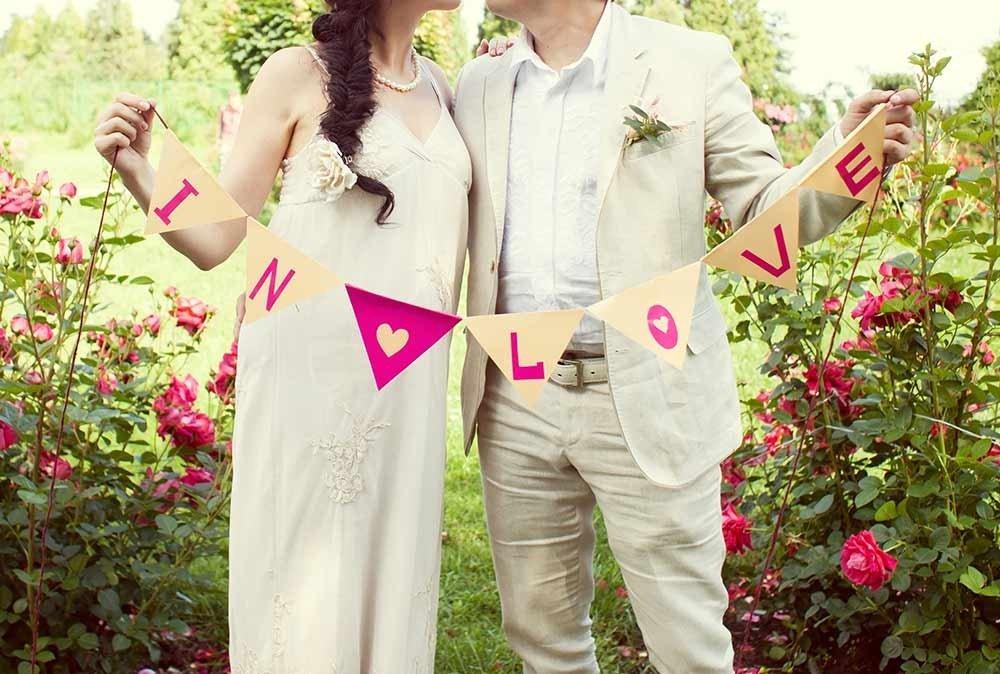 If you're also planning on a budget, we have the ultimate guide to a £5,000 wedding that could definitely fit in with a three-month timeline!