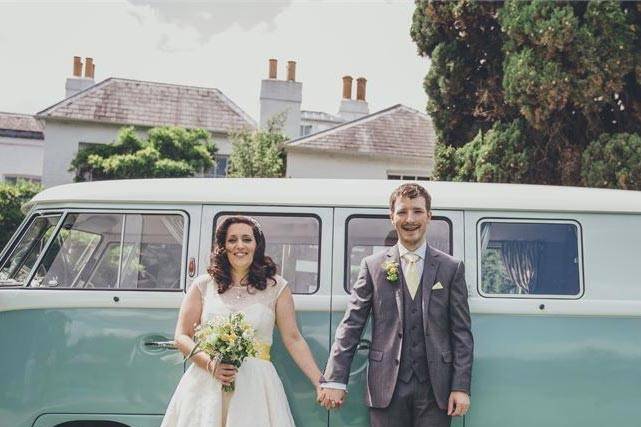 Gone are the days when the sure sign of a vintage wedding was shabby chic decor and handful of birdcages. Couples are taking the vintage wedding trend and running with it, incorporating different eras, different styles and a huge array of vintage ideas to use throughout their wedding.
If you're looking for vintage wedding inspiration, consider these fabulous vintage wedding ideas as a starting point: 47 unique ways to turn your big day into a unique, retro-themed celebration.
1. Hire a hot wedding dressmaker to turn a jaded vintage wedding dress into a timeless masterpiece
2. In the run-up to your wedding, scour charity shops and car boot sales for mismatched china/crockery from your era – you can use the crockery to display floral centrepieces or to serve your wedding breakfast to your guests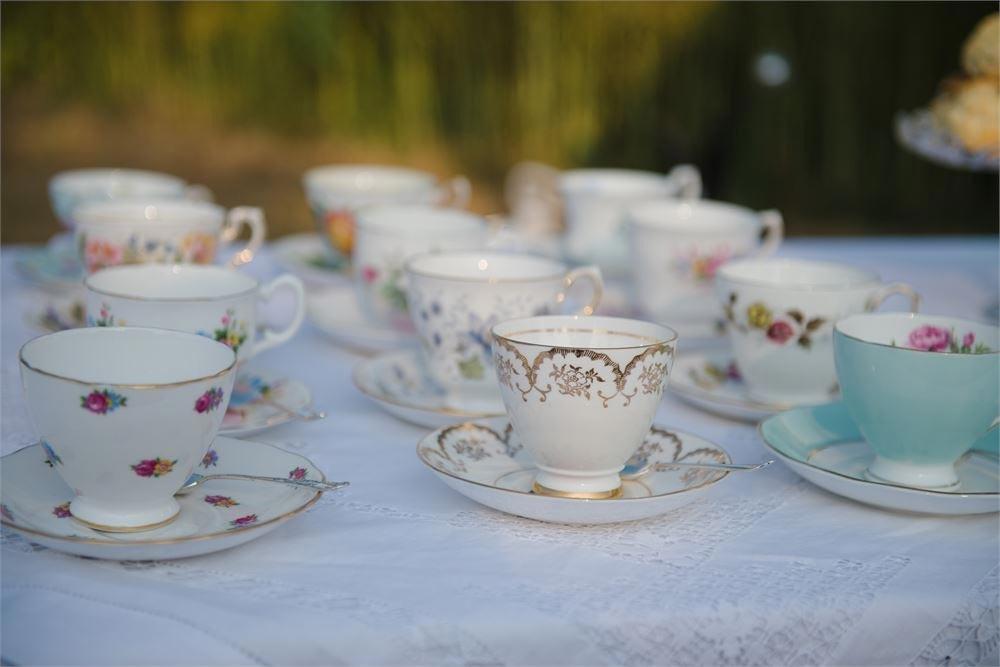 Image credit: Pretty Pieces Perfect Days
3. Set a vintage dress code for your wedding guests
4. Choose a venue that's already furnished with relevant vintage pieces – then it's much easier to turn it into your ideal vintage setting
5. Fold-up wooden wedding chairs look great at a vintage ceremony
6. There are so many unusual wedding transport ideas to pick from. Choose a funky vintage mode of transport like a classic Mini, VW Camper Van, Daimler or Ford Zodiac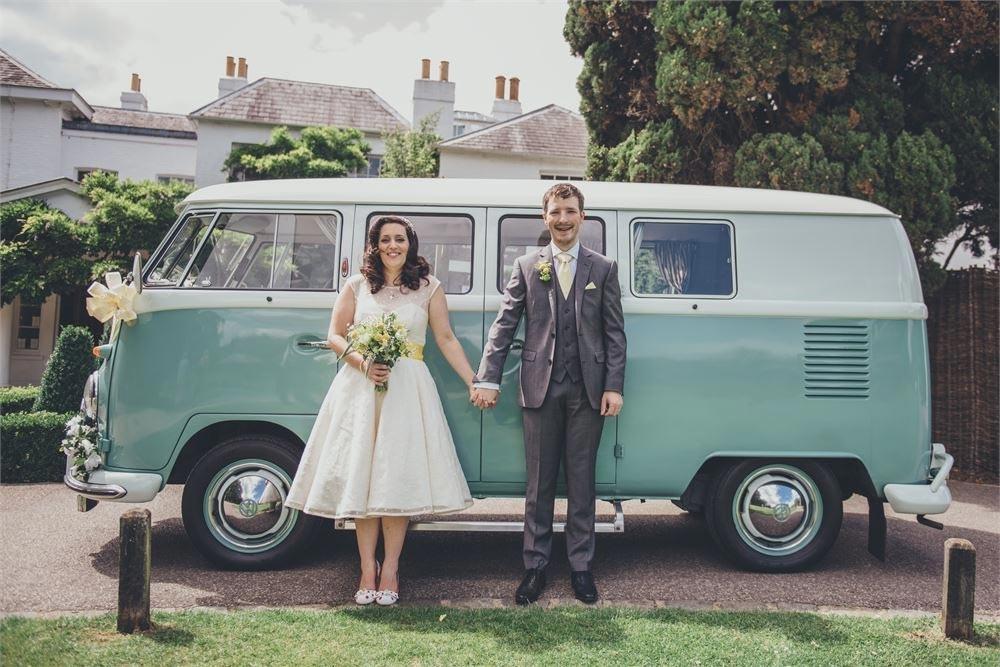 Image Credit: Ross Hurley Photography
7. Hire vintage bicycles that (suitably dressed!) guests can ride from the church to the reception on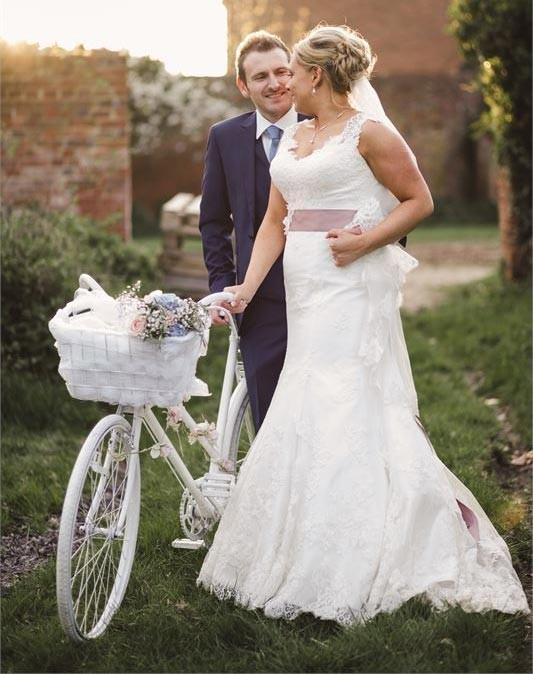 Image Credit: Lillibrook Great Barn
8. Wedidng bunting adds an instant vintage vibe – hang it in the trees outside the venue rather than inside the reception room or marquee
9. On a summer wedding day, provide the ladies with beautiful lace parasols so they don't get sunburnt – headscarves and sunglasses work too, for a funkier retro look
10. Pom-poms look spectacular if you have enough of them hanging on chairs/from the rafters – you can make them yourself to match the colour scheme
11. Fill vintage tins and glass jars with flowers or sweets (collect them via eBay in the run-up to the wedding)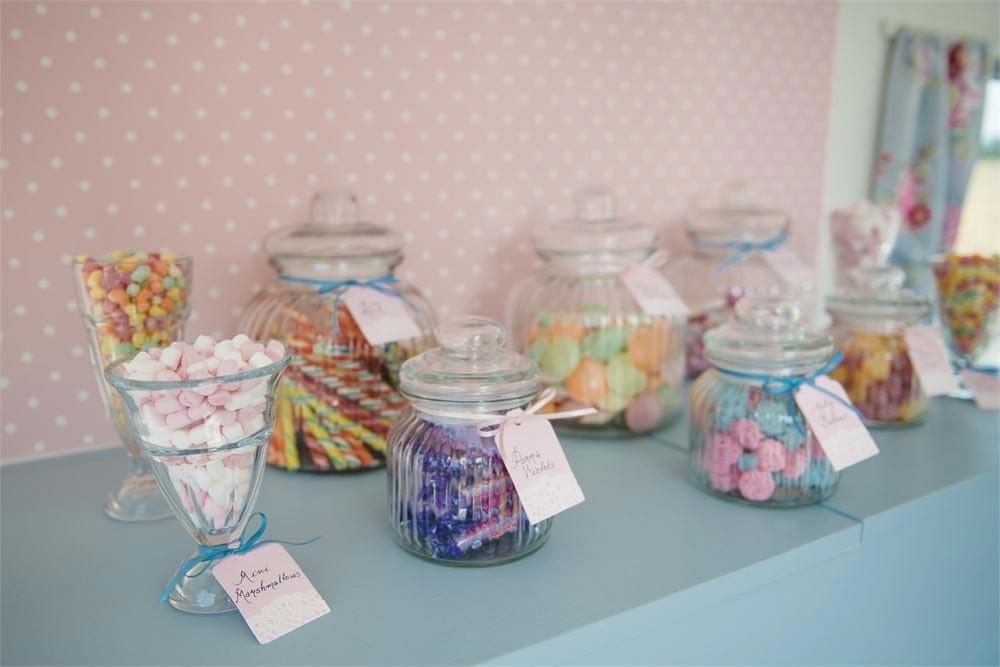 Image Credit: Pretty Pieces Perfect Days
12. Stick to one statement flower for a vintage floral twist – hydrangeas look amazing and you could even include them in a floral wedding cake.
13. Vintage props – like record players or typewriters – can look cool as decor or table centrepieces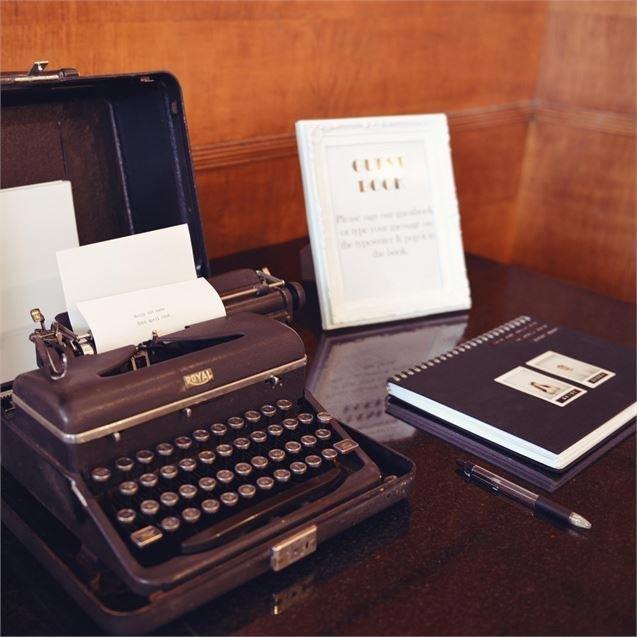 14. Shabby, old watering cans come to life filled with flowers – particularly if you put them outside the venue
15. Fill a vintage wheelbarrow with ice and champagne bottles
16. Hire a mixologist who specialises in fun wedding cocktails – or can create bespoke recipes to suit your vintage theme
17. Use a large chalkboard for the table plan – and once guests are seated, wipe it clean and let the kids doodle on it
18. Put the favours in brown paper favour bags with a vintage print
19. Use baker/butcher twine around vases, favours and napkins…
20. …or tie frayed ribbon around your napkins and cutlery for a classic shabby chic vintage look
21. Paper doilies are cheap and cheerful – use them on every table
22. Simple flower arrangements in vintage teapots make awesome centrepieces
23. Vintage books look great as props stacked around the venue – even better if you have chosen a library wedding venue
24. Hire large apothecary jars as classic centrepieces
25. Dried flowers always look elegant at a vintage-themed wedding
26. Treat guests to a retro drink (think Babycham or snowballs) upon arrival
27. Hire your hair and make-up team for the whole day and have them vintage-up guests with retro hair make-up
28. Serve vintage treats at your sweetie bar…
29. …and add vintage scales and paper bags for authenticity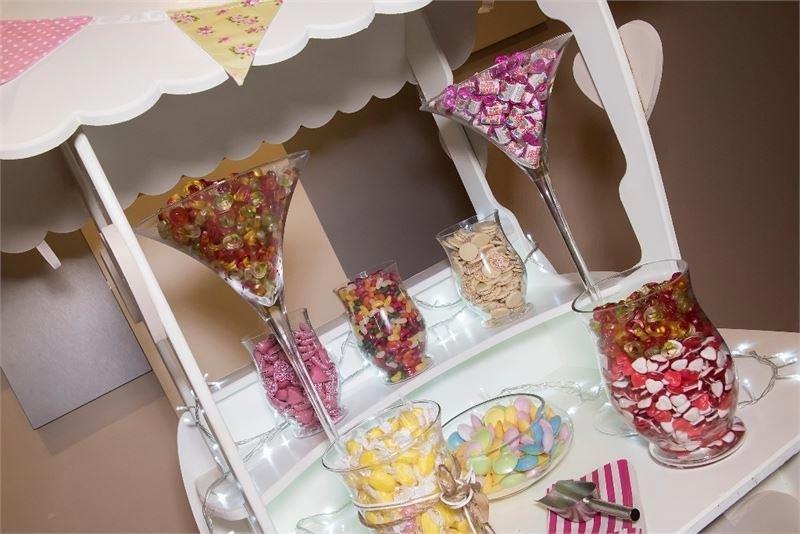 Image Credit: The Solent Hotel and Spa
30. Simple fairground games like "hook a duck" make a cool feature
31. Vintage deck chairs make a cool touch at a seaside venue – or lined up on the lawn of your country house hotel
32. An ice cream van is a classic vintage touch, but add a twist by hiring one that sells lollies and ice cream from when you were kids, giving the guests a nostalgic treat…
33. …or consider an ice cream bike (particularly if it will be difficult to park a van outside the venue)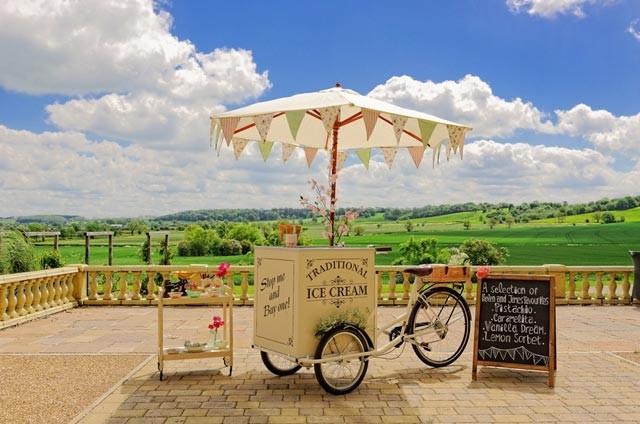 Image Credit: Hopthorne Hall Wedding Venue
34. Hire a red post box or an American-style mailbox (depending on your chosen era) for guests to post their cards
35. Have a dress-up box for grown-ups filled with vintage props (great for photos)
36. Old picture frames make a great prop for a vintage-style photo booth
37. Vintage photo walls always go down well (guests love nothing more than sticking their heads through a hole!)
38. Create a "film set" corner where guests can pose for portraits: a chaise longue or 60s/70s couch surrounded by suitable vintage props could look amazing
39. Inflatable Chesterfield-look sofas look brilliant on lawns on in a marquee
40. Collect classic, second hand books from your era to give out as favours
41. Serve a decidedly retro wedding breakfast
42. Afternoon tea immediately injects vintage etiquette into your day
43. Use a big screen as a reception backdrop and show vintage movies or TV shows from your favourite era
44. Book a specialist DJ who only plays songs from your chosen era…
45. … or a vintage tribute band (think Beatles, Stones, ABBA, Duran Duran)
46. Put tea lights in mismatched vintage sherry glasses to create a stunning light display
47. Hire a jukebox so guests can create their own soundtrack
If you love the idea of a vintage style wedding then don't miss our Hitched edit of the most beautiful vintage style wedding dresses.