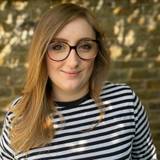 Zoe is a leading UK wedding expert and Editor of Hitched.co.uk. She has over 10 years' experience working in the wedding industry, having started at Hitched back in 2012. She frequently shares her expert wedding advice and tips with leading UK publications, including BBC radio, Newsweek, The Independent, Stylist, the Metro and even the Today Show.
Zoe's Experience:
Zoe fell in love with the wedding industry when she started working as an intern at Hitched, back in the summer of 2012. She quickly grasped the importance of digital content when it came to planning something as big as a wedding, and focused on specialising in best-in-class wedding SEO.
Since starting out at Hitched, Zoe has gone on to lead digital content offerings for several well-known UK wedding brands, including You & Your Wedding magazine, Confetti, The National Wedding Shows, London Bridal Fashion Week, Bridal Buyer and more. She also played a key part in the Government-backed UK Weddings Taskforce during the pandemic.
She came back to Hitched in spring 2021, first focusing on their social media content, before being made Editor of the leading UK wedding brand in December 2021.
Since becoming Editor, she has focused on leading an editorial team dedicated to making couples feel excited about planning weddings that truly represent them, and working with wedding professionals to ensure the content on Hitched is fair and representative for them too.
Zoe is often quoted by national media outlets in her capacity as a wedding expert, and regularly contributes to Q&As with couples on the Hitched social media channels.
Zoe's Areas of Expertise:
Zoe is a bit of an all-rounder when it comes to wedding expertise, due to the length of time she's been in the industry. There is nothing she doesn't know about wedding planning, and takes great pride in championing the unique and special UK wedding industry.
Zoe's Favourite Thing About Weddings:
Whilst she thinks there are many excellent things about the UK wedding industry, Zoe's favourite thing about it is how it is made up by so many small, independent businesses - usually run by women. There is no other industry in the world that compares, and has so many female leaders.
Zoe's Favourite Part of a Wedding:
Her favourite wedding moment has to be the speeches - if they're good! A good wedding speech, that someone has taken time over and made really special, is a once-in-a-lifetime experience for lots of people, and it's something that should be really cherished.
Zoe's Best Piece of Wedding Advice:
Zoe would always advise couples to ensure they are at the centre of everything they plan - she is often quoted as saying "There is no 'have to' in weddings. The only thing you really need to do is sign your paperwork, everything else is up to you."
She believes that all weddings should be a true reflection of the couple they're about - not the traditions or structures many believe you should follow.
Zoe's Proudest Career Moment to Date:
Zoe's proudest career moment to date is serving on the UK Weddings Taskforce, and working with the UK Government to establish a safe roadmap for the wedding industry. "Connecting with couples and businesses during that time was something I will never forget," she explains.
"Whilst it was an incredibly difficult time, it allowed me to develop an even greater understanding of our industry and needs, and I've built lifelong relationships out of the work I did in that time."
She received an Outstanding Services to Industry award from The Wedding Industry Awards on behalf of the UK Weddings Taskforce in February 2022.
Articles published by Zoe Burke