Hitched Wedding Trends Report: 11 Key Trends for 2024
Wondering what the biggest wedding trends will be for 2024 and beyond? We've got the biggest wedding trends for the year ahead right here
Weddings have changed a lot in recent years - we've seen average wedding spend go up as couples invest in experiences for their loved ones, and this has created plenty of new wedding trends.
Personalisation and the guest experience are at the heart of 2024 wedding trends, as couples go above and beyond to make sure their wedding truly sums up who they are.
The focus is less on tradition, and instead on new takes such as customised celebrant-led wedding ceremonies, where wedding vows can be completely rewritten, and on making the absolute most of the experience, with the 'wedding weekend' becoming a key new wedding trend for the year ahead.
11 Key Wedding Trends for 2024
We've scoured search data* and analysed our site traffic** to bring you the biggest wedding trends for 2024 - which ones are you including in your wedding?
1. Celebrant-Led Wedding Ceremonies
There's been a 49% increase in search volume for 'celebrant weddings' in the past year with 880 monthly searches now taking place, and traffic to our article about celebrant-led weddings has increased by an incredible 157%, showing a clear trend for unique wedding ceremonies.
Couples are seeking to personalise their wedding ceremonies - the most important part of their wedding day - and have them really tailored to their relationship and history together. Hiring a wedding celebrant is the perfect way to do this.
It's also an emerging wedding trend for couples to make a celebration out of their legal marriage ceremony at a registry office, in the style of Jamie Laing and Sophie Habboo, before following up with a wedding day with a more symbolic service.
Wedding celebrant Nat Raybould explained to us how this trend is growing so much: "It doesn't surprise me that Hitched has seen such a huge increase in searching for celebrants in their research!
"Celebrant ceremony popularity grows naturally, as once you see one, you never forget it! I have so many guests come to me after a ceremony and say that they will now opt for a celebrant ceremony too, having not known about them beforehand."
When asked about the benefits of a celebrant-led ceremony, she said: "How much time have you got?! True flexibility, freedom of time and place and space, ample room for inclusivity and cultural diversity within a single ceremony, a close personal bond with your chosen celebrant who is truly rooting for you throughout your process and beyond.
"But ultimately, a celebrant-led ceremony is crafted to be a precise reflection of the couple themselves, containing their values, their passions and their joys - their unique love. Their ceremony won't be like anyone else's ceremony, just as their love isn't like anyone else's love."
2. Film Wedding Photography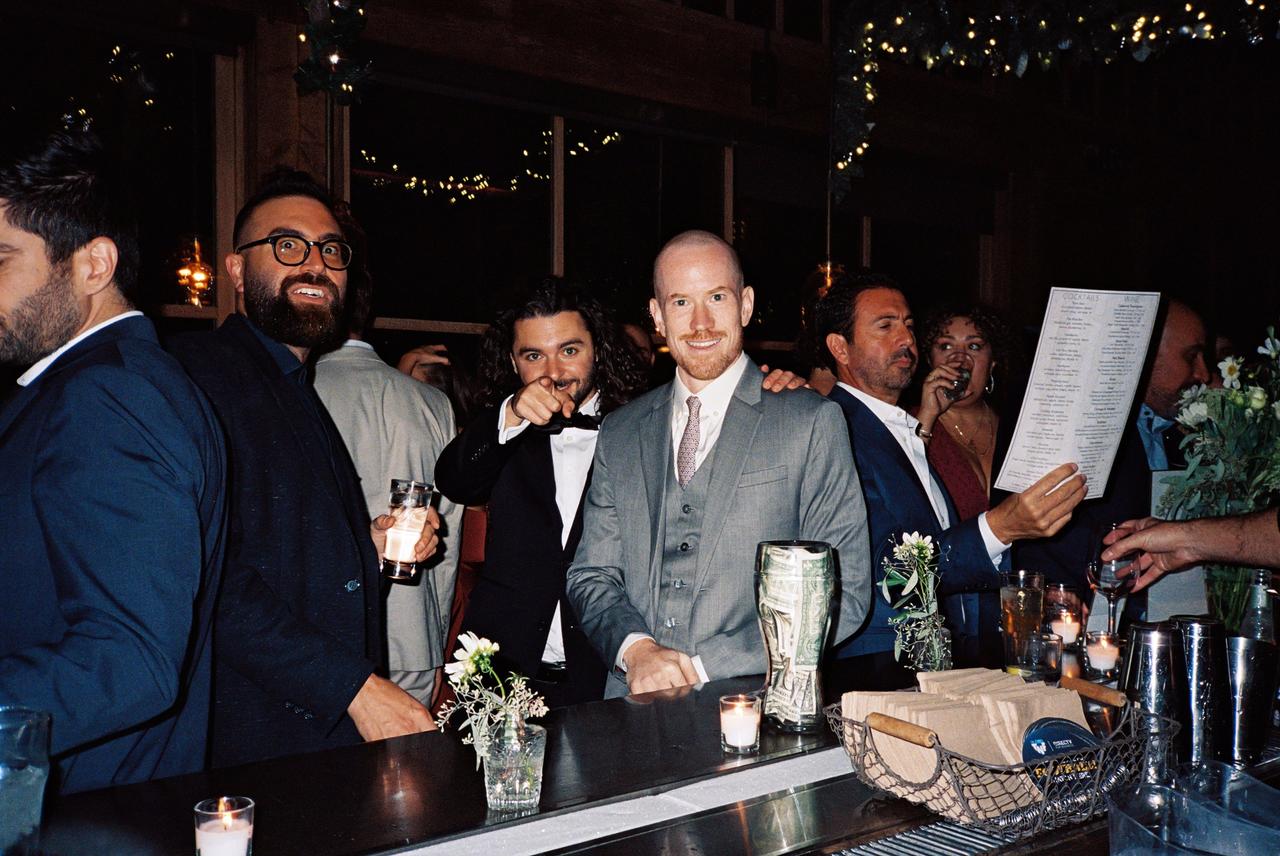 Film wedding photography is having a moment - and it's easy to see why. Nostalgia is always on trend, and in a time where everything is instantly available in digital format, the anticipation of film wedding photography has a huge appeal.
Search volume for film wedding photography has increased by 266% this year, marking it as a clear growing trend for weddings in 2024 and beyond.
With so many nearlyweds searching for analogue style wedding photography every month, we asked renowned film wedding photographer Kate Bunny Hampson to share her thoughts on the trend: "It does not surprise me that film is a trend for next year, I have noticed more and more people offering it as an add-on.
"I personally have been shooting film since 1981. I started offering it at weddings a few years ago, it was always my personal preference, but I noticed how much clients were jumping on the film photos.
"I ditched the digitals and went to full film two years ago. Ever since then, my business has boomed! I'm flooded with enquiries from couples who appreciate the beauty of film photography. Flooded!
"I personally choose film because of the look. There is a certain richness and depth you cannot get with digital photography. I also like how it forces me to really think about what I'm photographing, without the screen to look at."
If you're inspired by this wedding trend, make sure you check out the wedding photographers available on Hitched.
3. Wedding Weekenders
What's better than your wedding day? A whole wedding weekend! Searches for 'weekend wedding venue' have risen by 50% in the past year, as couples seek to make even more of a celebration out of their wedding.
Taking inspiration from the American trend of having a rehearsal dinner the night before, and a goodbye brunch on the following day, UK couples are looking for wedding venues that can host them for three days in a row to really make the most out of their wedding.
Francesca Cribb, head of Marketing at Farnham Castle, explains why she thinks the trend is growing: "We love nothing more than when a couple wish to extend their celebrations for longer here at Farnham Castle. Our Wedding Weekends allow our couples to make the venue feel like home; from rehearsals and welcome dinners the night before a wedding, to inviting everyone back for brunch the day after, to share memories from their 'best day ever'."
4. Wedding Veils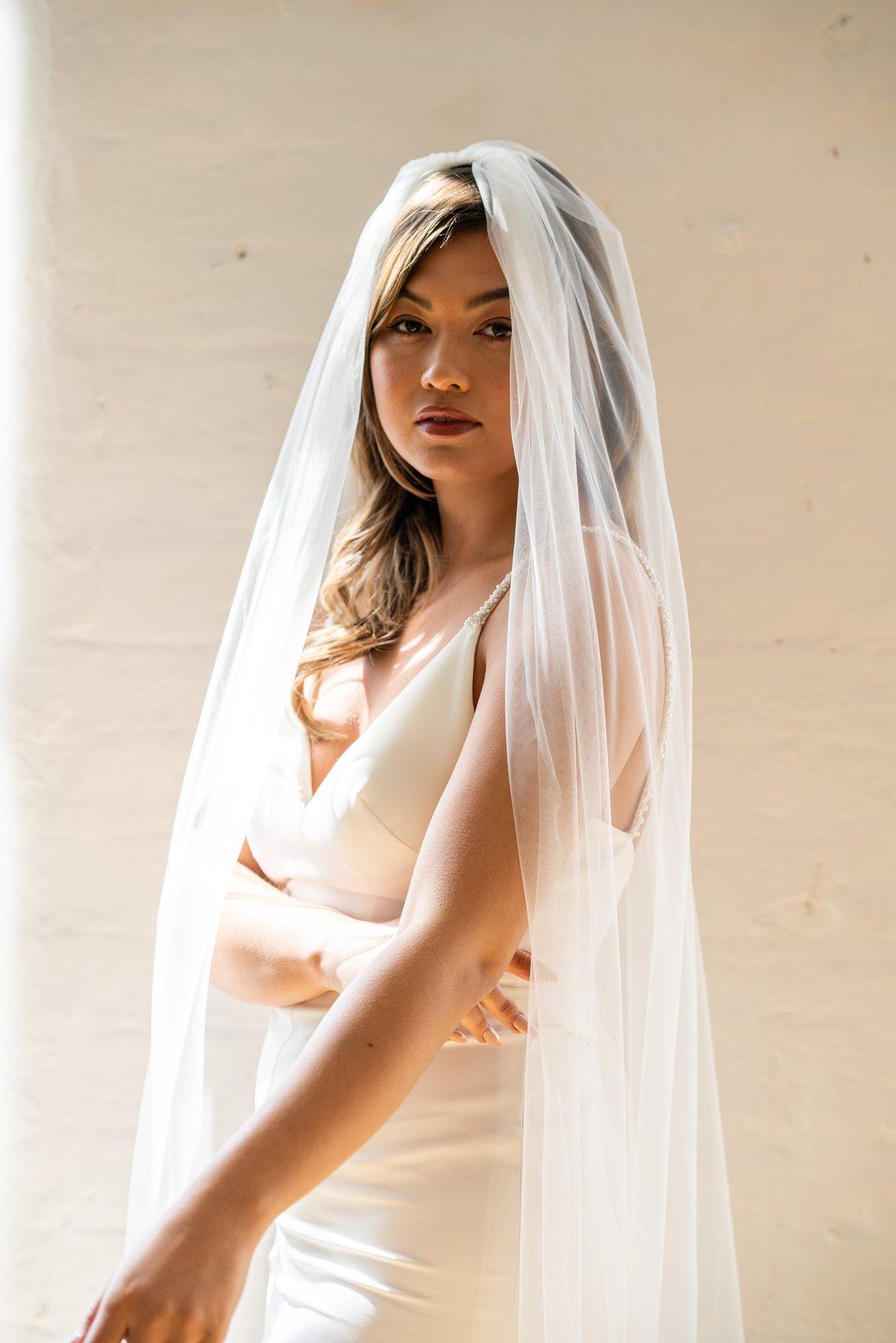 The return of the wedding veil is a key wedding trend for 2024. Once seen as a bit dated, they are back with a bang with 8,100 monthly searches for 'wedding veil' taking place (up 23% from the previous year).
Celebrities such as Sophie Habboo, Sofia Richie, Kourtney Kardashian, Olivia Attwood and Beanie Feldstein have all recently sported dramatic veils, creating demand for couples who want to replicate their looks.
Traffic to our wedding veils article has increased a whopping 335% compared to the previous year as nearlyweds search for the perfect veil to complete their wedding day look.
We asked Rebecca Andrews, of Rebecca Andrews Bridal, a designer who specialises in bespoke wedding veils, to explain why she thinks demand for wedding veils is continuing to rise: "I have noticed that brides are certainly becoming much more in tune with their own unique bridal style, and as a designer it is an honour to bring that vision to life!
"Even brides who may prefer something understated and timeless love the option of embroidered personalisation on their veil, for added sentimentality. Something as simple as your embroidered wedding date elevates your bridal look and makes it truly 'yours'.
"Alongside personalisation, brides are seemingly opting for even more dramatic veil lengths too. Taking inspiration from the likes of Kourtney Kardashian, Hailey Bieber and Olivia Attwood, and their incredible floor-sweeping lace veils.
"The Cathedral length is always a firm favourite with our brides, but most recently we have had orders for five and six metre veils which always makes for incredible wedding photography!"
5. Retro Wedding Style
Retro weddings are the future - interest in '70s weddings' has grown by almost a third (29%) in the past year, following the hotly anticipated release of Daisy Jones & The Six on Amazon.
Couples can't get enough of that cool 60s and 70s inspired style, as we've seen traffic to our retro wedding hairstyles article rocket too, up 575% compared to the previous year. If you love this style, you're going to need to see Pip and Daniel's retro town hall wedding!
We asked the team at Le Keux, who specialise in vintage bridal hairstyles, for their thoughts on the surge in popularity for all things retro: "I believe vintage and retro styling is becoming more popular because more people are discovering the golden age of Hollywood due to lots of exposure in mainstream TV and film such as the Mrs Maisel series, the 2022 Elvis film by Baz Luhrmann, and more vintage influences in wig styling and fashion through hit shows such as RuPaul's Drag Race.
"From these cultural references the next generation are now being introduced to a style that is so classically beautiful it's actually timeless."
6. Wedding Saxophonists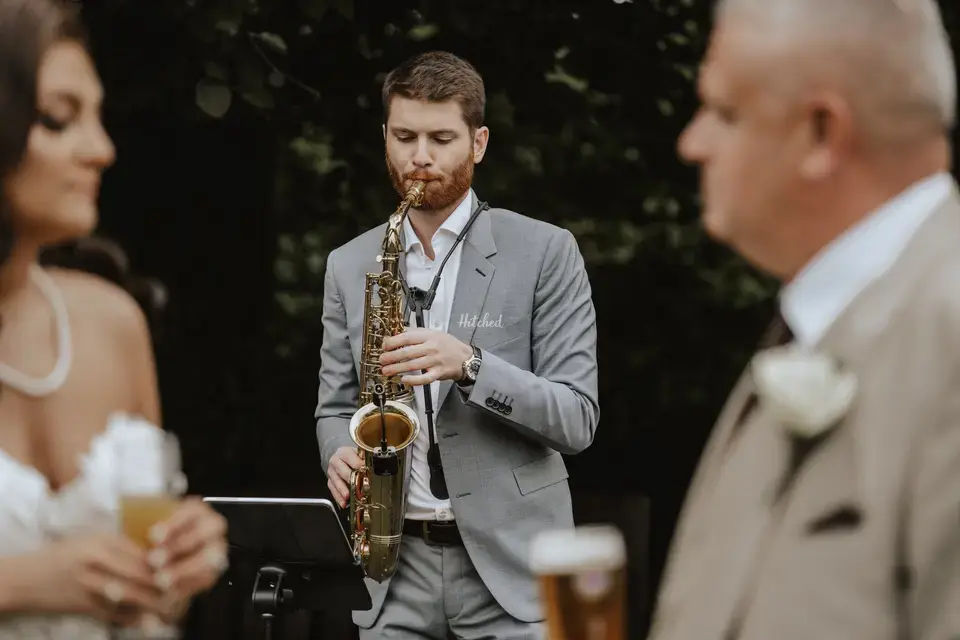 It's been a creeping wedding trend for some time now, but wedding saxophonists are coming into the mainstream for 2024.
Search volume for 'saxophone wedding' has rocketed by 143% since last year, as couples seek to find more unusual wedding entertainment ideas to create an unforgettable experience for their guests.
Wedding saxophonist James Burwell shares his views on why saxophone players for weddings are becoming a wedding party must-have: "Music possesses this incredible power to create unforgettable moments, especially when it comes to weddings. I think what sets saxophonists apart is their adaptability which allows them to cater to all different wedding styles and preferences.
"Whether it's beautiful classical melodies, classic jazz standards, popular love songs, and even modern hits and Ibiza tunes, the saxophone can effortlessly interpret these styles, creating a refreshing twist to well-known tunes. This makes it the perfect instrument for ceremonies, drinks receptions, wedding breakfasts and the evening party!
"It's not just about the music though, it's about the whole experience. I think that having a live saxophonist can bring that touch of class, emotion, and versatility that takes weddings to a whole new level. They create an atmosphere that's intimate yet full of celebration. I've had so many wonderful comments from couples as well as their guests, saying how much everyone loved the entertainment and that it was many guests' favourite part of the day!
"I absolutely love knowing I've created these special memories for people that they'll never forget."
7. Wedding Rentals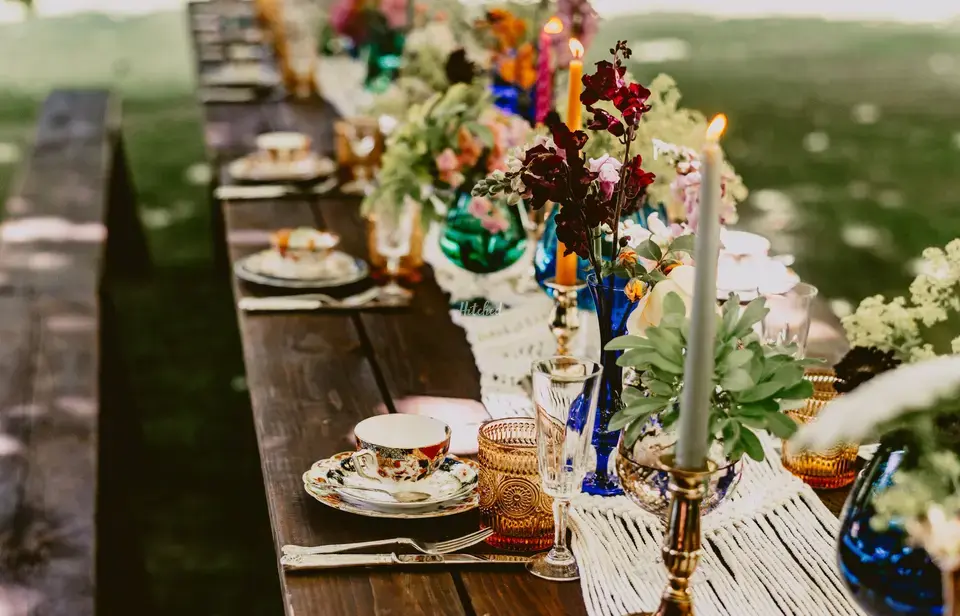 Hiring items for your wedding is becoming seriously popular - and it's not hard to understand why. It can save you money, and is often a more eco-friendly choice than buying something which you may not use again.
A great example of this is 'wedding dress hire' - search volume for this term has grown by 50% since last year, and 'hire wedding dress' has grown by nearly a third (30%). Traffic to our article on wedding dress hire options has grown by 152% too as nearlyweds look for affordable, rented options for their weddings, particularly if they want to go for the popular second wedding reception dress.
We've also seen an incredible increase in traffic to our wedding hire guide - a 1,545% rise - as couples research ways to hire décor and clothes for their big days.
Laurel Malcome, the owner of Nya Rue Events, explained to us why she thinks wedding rentals are growing in demand: "I think that couples have realised that it is more convenient to have stylists or rent decor, because they don't have to store or source the items they buy.
"A lot of couples do not have the means to store the items and what they often have is bespoke to their day and really has no use after that to them personally. It also gives further flexibility with budget too as it usually works out cheaper to rent per item than to buy!
"Stylists and rental companies do provide such a beautiful and invaluable service, worth every penny to have that stress taken away."
8. Wedding Dress Codes
A new wedding trend we're seeing for 2024 is the revival of the wedding dress code - searches for 'wedding dress codes' have shot up by 52% with 320 monthly searches now taking place.
Traffic to our article deciphering wedding dress codes and explaining what to wear to a wedding is up 44% compared to the previous year.
Couples are setting dress codes for their guests as they want to establish a particular aesthetic for their wedding, whether that's a casual dress code with no obligation to dress up, or full on black tie for a formal affair.
Wedding planner Sylvia from Wedding Angels explained: "As fashion trends become more individualist we are moving away from the 'uniform' of social norms and the general consensus on what is acceptable.
"This is by no means a bad thing but it does mean that there are more varied expectations of what wedding guests should wear. Therefore, it has become increasingly important to set the standards of dress code that you expect from your guests to avoid upset on both sides."
9. Wedding Gifts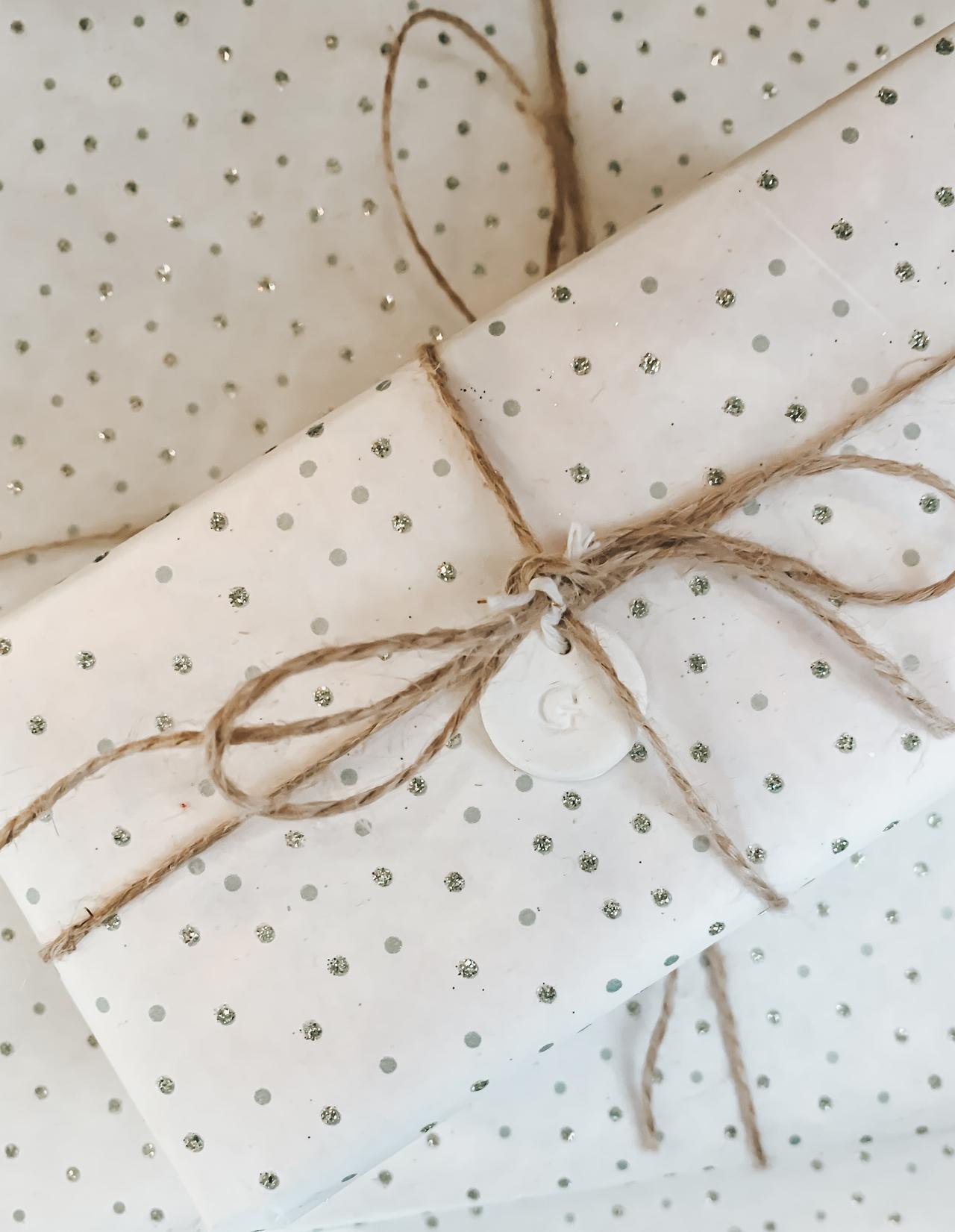 This wedding trend is sparked by guests, not necessarily couples - search for 'wedding gift idea' has more than doubled in the past year (up 108%), with 1,000 monthly searches.
Guests are moving away from the concept of giving cash as a wedding gift in favour of choosing a thoughtful gift they've selected themselves (with a little help from the search results…).
Traffic to our own wedding gift idea article has also increased 313%. Editor of Hitched, Zoe Burke, explains that: "As everyone feels the impact of the cost of living crisis, giving cash as a wedding gift can feel a bit daunting.
"It's very easy to see exactly how much your gift is worth, and that can make some people feel exposed - especially if they are on a tight budget. Choosing a thoughtful gift is an easy way to make it look like you've spent more, and to give something sentimental that the couple can keep forever. A win win!"
10. Wedding Tech
Weddings are about to get technical! Search for 'AI wedding' has doubled in the past year, and new searches for 'AI wedding speech generator' (tut tut) and 'AI wedding invitations' have emerged recently.
"It's interesting to see couples leaning on new tech to help them with their wedding planning," says Zoe. "I definitely recommend getting all the help you can get to plan your wedding, but if you are using AI, make sure you double check what it gives you, and edit and play around with it so it feels like it has come from you.
"I would suggest using AI to help give you ideas, but not to actually do the work itself - things like speeches are way more meaningful when they come from the heart, not the bot."
We've also seen search demand for 'smart wedding rings' double in volume over the past year, with people looking for wedding rings that can do more for them, as wearable tech becomes more advanced and commonplace.
11. Savvy Savings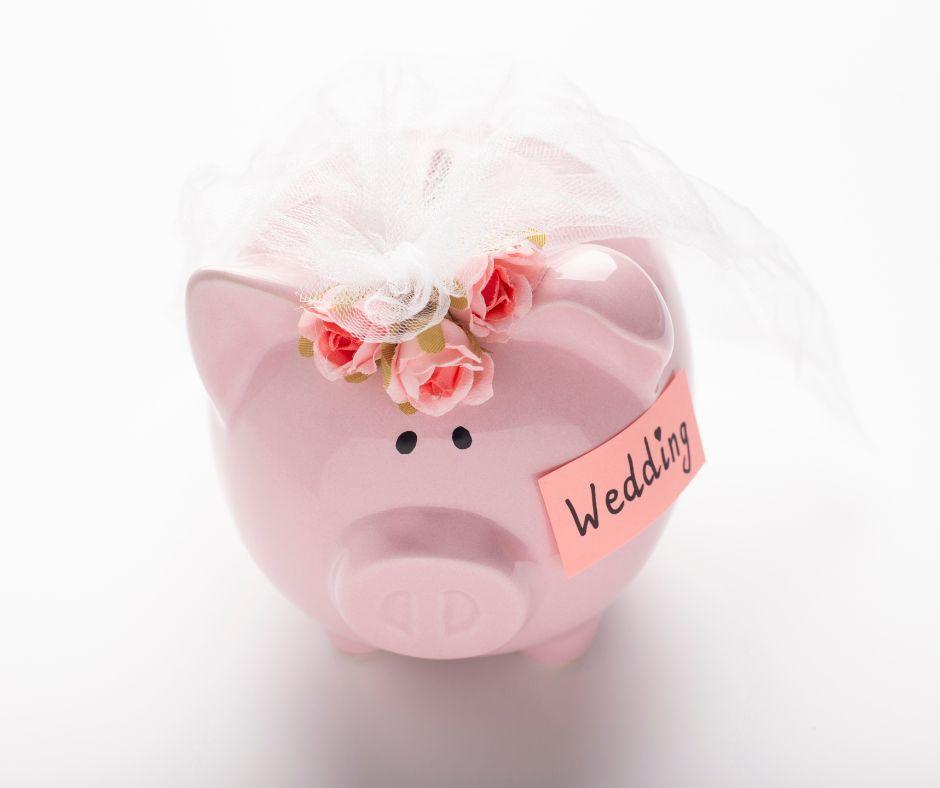 You might not be surprised to hear that search demand for 'budget weddings' is up 306%, with hundreds of nearlyweds typing that into Google every month.
Everything is getting more expensive, and so getting creative with your wedding budget, looking for wedding deals and finding ways to save will be a key part of 2024 planning.
We've seen a 379% increase in traffic to our budget wedding venues article, and a 291% increase in our guide to planning a wedding for £3,000.
"Couples are also looking for more affordable pre-wedding celebrations too," shares Zoe. "Our guide to hen do ideas under £100pp is up nearly 400% compared to 2022, as cost-conscious I do crews look to cater to everyone without causing stress."
Which wedding trends will you be following? You can browse our edit of the latest wedding dress trends here too if you want to see the fashion trends for the year ahead!
*All search data taken from SEMRush comparing search volume in the UK from June 2022 to June 2023
**All site traffic taken from Google Analytics, comparing sessions in June 2022 to June 2023