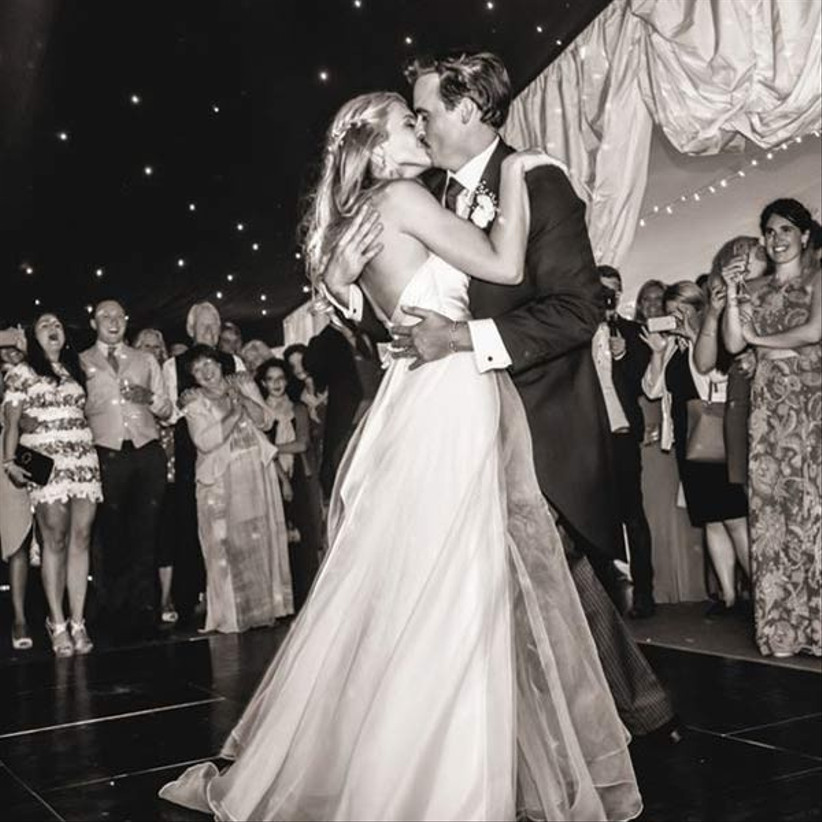 The thought of doing your first dance as newlyweds in front of all your guests might leave you feeling a little nervous. This is totally normal, so we asked professional ballroom and Latin dancing instructor Michael Litke to share some tips, including a fabulous video guide to the perfect first dance.
Michael teaches classes and private lessons at Ballroom Courses and is also a Pineapple Dance Studios dance instructor. He and Gemma Morton, who have 15 years of dance teaching experience between them, have put together their top tips for the perfect first dance, whether you want something natural and relaxed or something a bit more complex that will wow the guests.
The video below includes step by step guides to two different styles of wedding dances, including a relaxed hold-and-sway style as well as a rumba with two tricks to leave everyone amazed – what are you waiting for, call your other half into the room and get practising!
Michael and Gemma's Top Tips for the Perfect First Dance
Practise your wedding dance a lot – take a minimum of two classes and go over what you learnt at home for a natural looking first dance.
Try to get in a practise session at your wedding venue if you can, so you can understand how much space you actually have to dance in.
Make time on the wedding day if it's at all possible to quickly go through your dance routine so it's fresh in your mind. Maybe you could run through it whilst you're off having your pictures taken?
Whilst you're eating your meal, run through the steps in your head so you're sure of them.
Treat your first dance like a show – rehearse it before you perform in front of your adoring audience!
Try to do your wedding dance in the shoes you plan to wear for your wedding – if you're not planning on showing them off on the day pick something similar so you know you can do the moves in your shoes.
Try your shoes on your wedding venue dance floor to make sure they're not too slippery.
No one will be looking at your feet as you dance – the focus is on your upper body so hold your back straight and keep smiling!

If you want to find out about booking Michael for some first dance lessons make sure you check out his website – ballroomcourses.co.uk
If you're looking for dance teacher and first dance lessons outside of London, make sure you check out our list of first dance choreographers in the Hitched supplier section!