The National Wedding Survey: The Average UK Wedding in 2022
We surveyed over 2,400 couples who married in 2022 to find out what the average wedding looked like, including how much people spent and which venue type was most popular...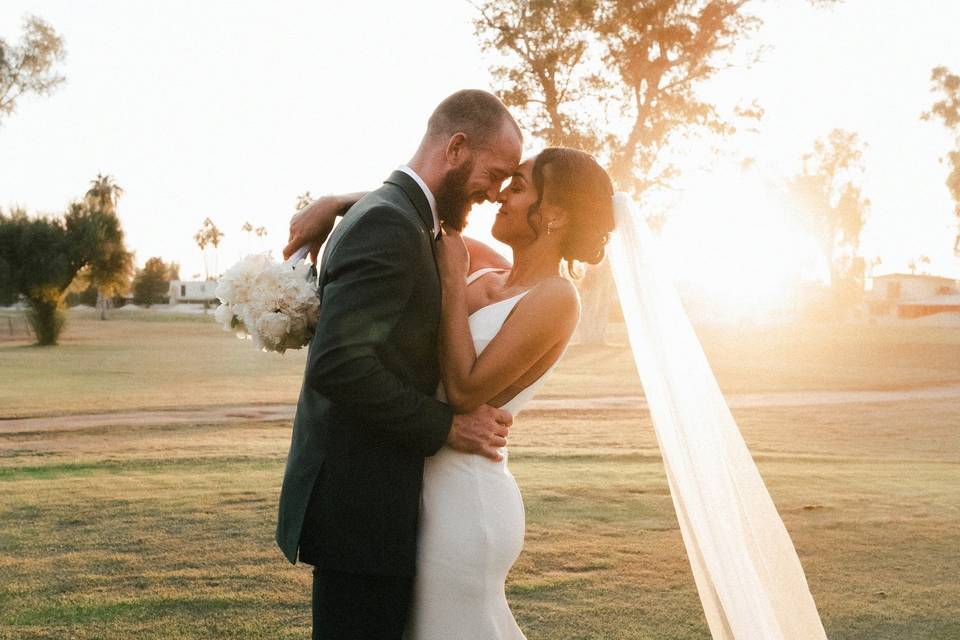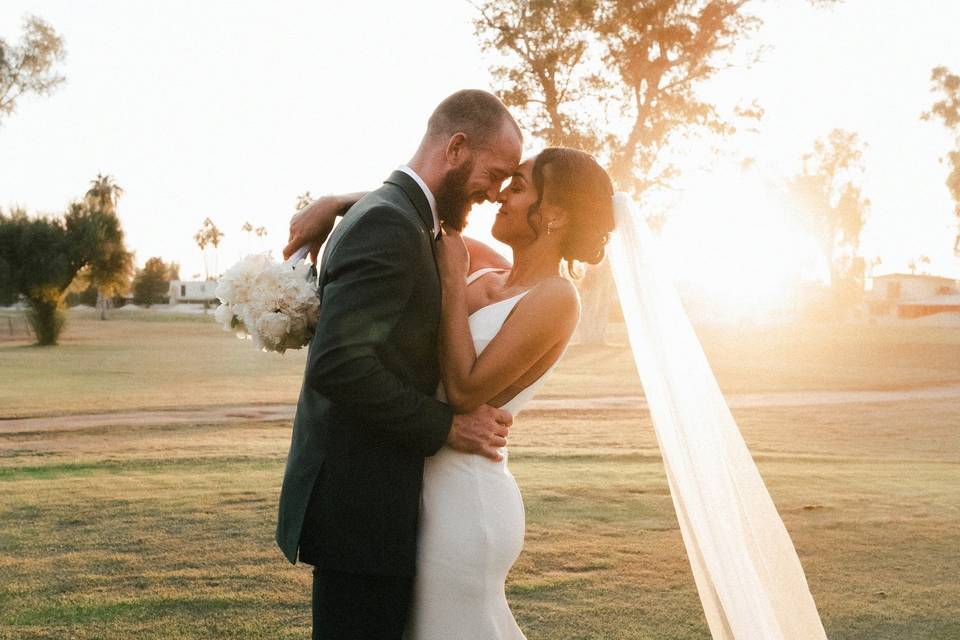 2022 was our first 'normal' year of weddings since 2019! And by 'normal', we mean no mandatory limits on guests and no essential safety procedures - so what did the average UK wedding look like in 2022?
We surveyed over 2,400 couples* to find out more about the average UK wedding in 2022 - how does yours match up?
From the average cost of a wedding in the UK to the most popular wedding venue (spoiler - it's hotel wedding venues!), we've got everything you need to know about the average UK wedding.
The Average UK Wedding in 2022
Presenting our infographic, detailing the average UK wedding in 2022. You'll find everything here from the average number of wedding guests to the most popular honeymoon destination. How does your wedding match up?

The Average Cost of a UK Wedding in 2022
According to our survey, the average cost of a wedding is £18,400. This is up 6% from 2021, when the average UK wedding cost £17,300.
Guests lists have grown and the number of wedding vendors hired has increased, which has likely contributed to the cost. Wedding spend can vary with factors such as number of guests in attendance, location and whether or not it's peak wedding season all having an impact on your wedding budget.
This doesn't however take into account the cost of the engagement ring, and how much couples are planning to spend on their mini-moon or honeymoon (or in the cases of some lucky ducks, both!)
That being said - the cost of living crisis has dominated the news, as a result of this, we've seen 63% of couples receive money from family and/or friends to help pay for their big day.
It's not all doom and gloom though, as 70% of couples said the current economy didn't have an impact on their wedding planning - this is up from last year, where 59% said they weren't impacted.
Couples also struggled to stay within their wedding budget, with 47% admitting that they went over budget as they planned their wedding.
READ MORE: How to Ask Your Parents for Wedding Money
Wedding Costs Broken Down
We've broken down the £18,400 average cost of a wedding, looking at six key spending areas:
Venue hire - £8,400
Wedding dress - £1,350
Photography - £1,300
Videography - £1,150
Catering per head - £70
Wedding hair & makeup - £155
The Average Wedding Planning Couple in 2022
Millennials are the biggest age demographic to get married, with 68% of all couples married in 2022 being between the ages of 25-34 when they got married.
Over a quarter of all couples who married in 2022 met through a dating app, showing that romance is still developing digitally for many couples - and that those apps can actually work!
Couples are spending between 12-24 months planning their perfect wedding, 59% are saving for a honeymoon alongside their wedding, and nearly a third (32%) are saving for a house, too.
According to our survey, 60% of couples announced their engagement on social media - and who can blame them? It's a guaranteed way to get those likes rolling in.
Interestingly, 1 in 10 couples didn't live together before married, and 31% already had children before they tied the knot.
READ MORE: The Best Captions for Your Engagement Announcement on Social Media
The Impact of Covid on Weddings in 2022
Covid was the most unwanted wedding guest of all time, and it's fair to say that whilst it hasn't gone away, the impact of it on weddings has reduced. In 2022, 30% of couples implemented some from of health and safety measure to negate the risk of covid, down from 83% of couples in 2021.
What Makes a Wedding in 2022: Traditions & Trends
Hotels remained the most popular type of wedding venue in 2022, with 27% of couples choosing to host their wedding reception at a wedding venue with accommodation. Don't worry if you're planning a rustic wedding though - barn wedding venues are still popular, with a fifth of all couples opting to host their wedding at a barn or farm.
The emerging 2021 trend of a dry wedding is still present, with more than 1 in 10 weddings in 2022 being alcohol free. The first dance is still a popular tradition, with 86% of couples choosing to honour this at their wedding.
79% had a cake-cutting moment, over two thirds (68%) gave out wedding favours and nearly a fifth (19%) included eco-friendly wedding details.
Changing your name after marriage seems to be falling out of favour, with over a fifth of couples (21%) saying that no one changed their name.
The American tradition of a wedding first look is slow to take hold here, but still has a place at more than 1 in 10 UK weddings.
Hungry for more data? We break down the average cost of a wedding here.
*Survey taken of 2,457 U.K. individuals married in 2022. Survey distributed via email and Hitched social channels. Survey conducted throughout November and December 2022 and January 2023.