Date Ideas for Newlyweds: 25 Unique Plans
It's important to keep the magic alive, even after the fun of the big day, so choose from this list of romantic date ideas and do just that
We have included third party products to help you navigate and enjoy life's biggest moments. Purchases made through links on this page may earn us a commission.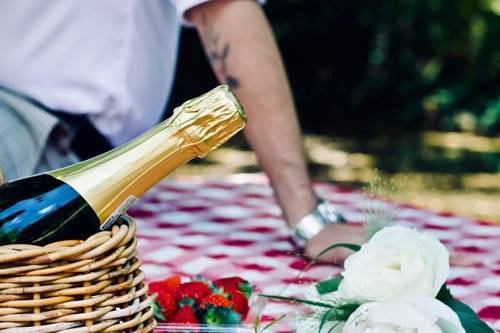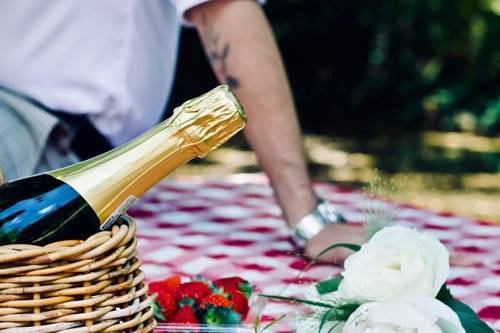 Keeping the romance alive after you and your partner tie the knot is the key to a healthy and happy marriage. With that in mind, trying out fun date ideas is the perfect way to maintain the magic.
After the stressful and all-consuming process of wedding planning is over, you'll have much more time on your hands. That means you can enjoy as many date night ideas as your hearts desire!
You might also want to start a journal of ideas for experiences, date ideas and gifts for your future wedding anniversaries.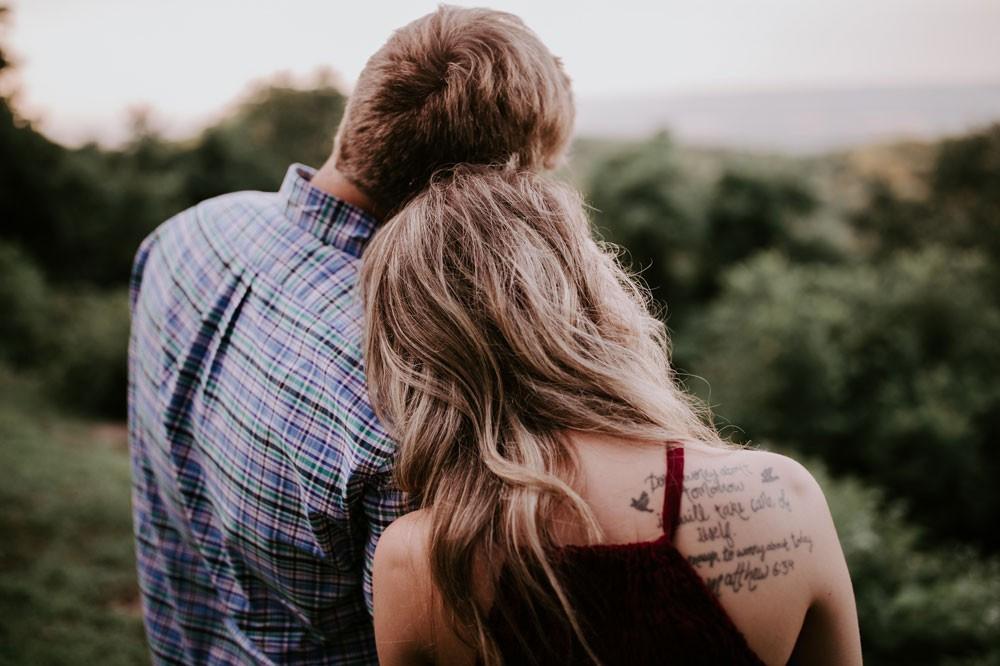 How to appreciate "together time" is something every newlywed needs to know, so we've pulled together a packed list of fabulous date ideas. Whether you're after cute date ideas, date ideas in London or cheap date ideas, there's going to be something for you.
NB: We have included third party products to help you navigate and enjoy life's biggest moments. Purchases made through links on this page may earn us a commission.
READ MORE: How to Handle The Post-Wedding Blues
Cute Date Ideas
Outdoor Cinema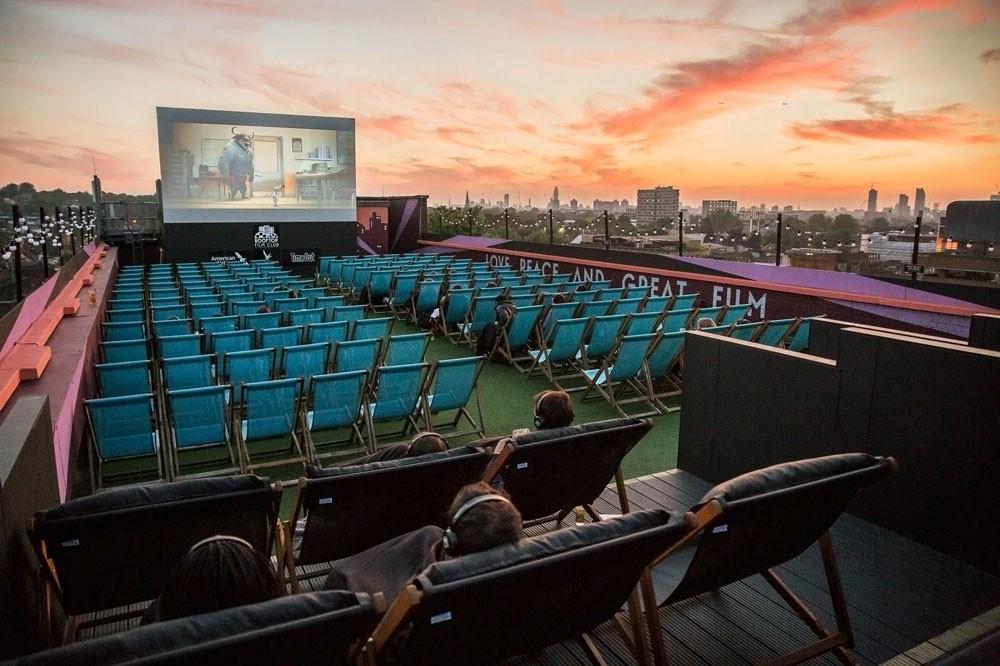 Image: Rooftop Film Club
The first in our edit of cute date ideas is to head to a cinema experience. Watching one of your favourite films, with your favourite person, whilst armed with popcorn and sweet treats sounds pretty good to us.
Fun new takes on going to the cinema are popping up here there and everywhere. Luna Cinema are the kings of the outdoor cinema experience, and since they're not just based in London, everyone can get a piece of the action.
If you're based in the capital, you could also try the Rooftop Film Club. The clue is in the name… you'll be watching a classic movie against a backdrop of one of London's most famous rooftop scenes. This is the perfect date night idea to mark your anniversary if you got married in the summer.
Take a Cookery Class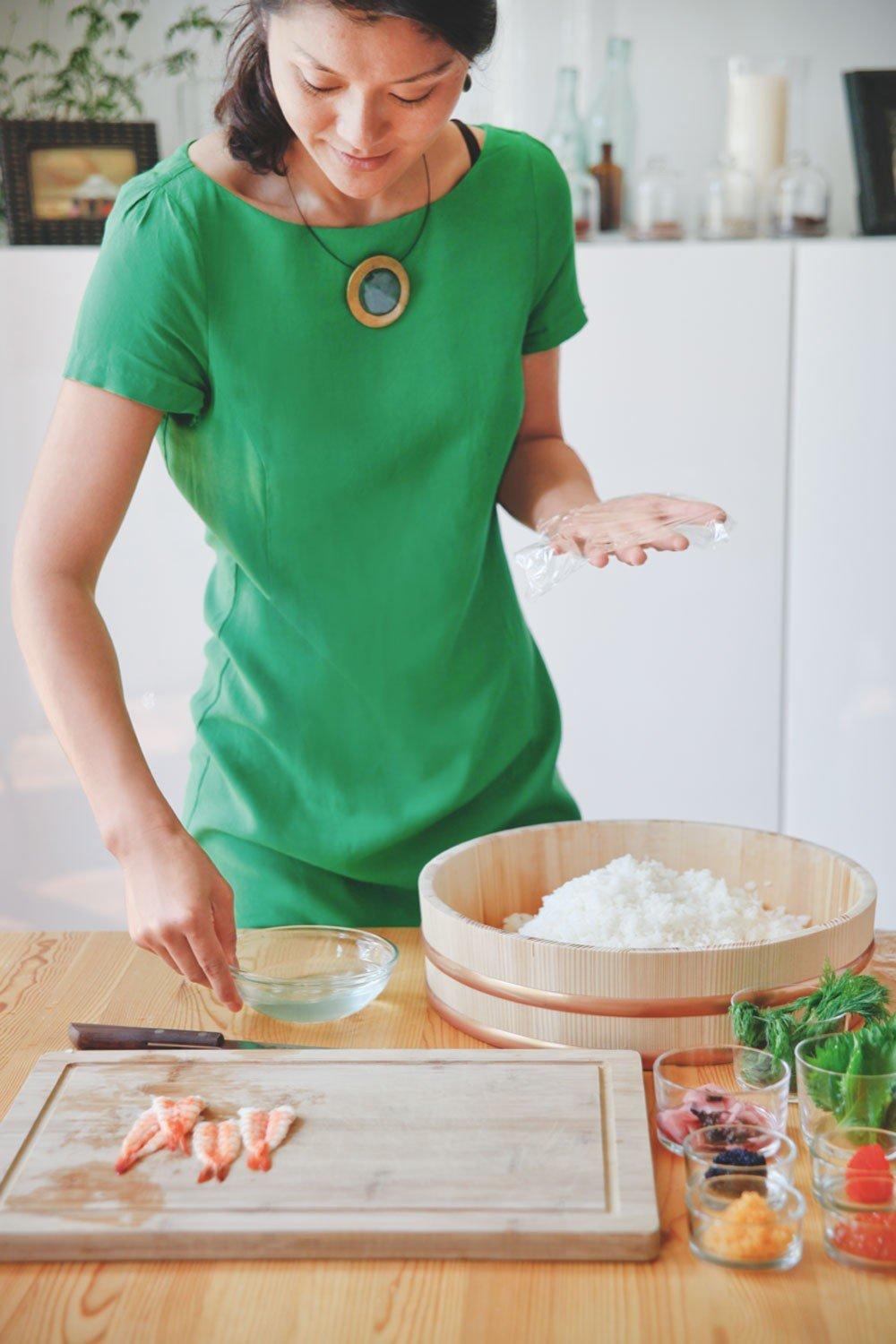 Image: Yuki's Kitchen
Food loving couples will adore this date idea. If you got married at a foodie wedding venue and love cooking up a storm, then get some new recipes under your belt and learn from the best.
Our favourite in the capital in Yuki's Kitchen: a Japanese food fan's dream. The classes are run by Japanese chef Yuki Gomi and they cover everything from udon noodle dishes to sushi, ramen and gyozas.
Go For Afternoon Tea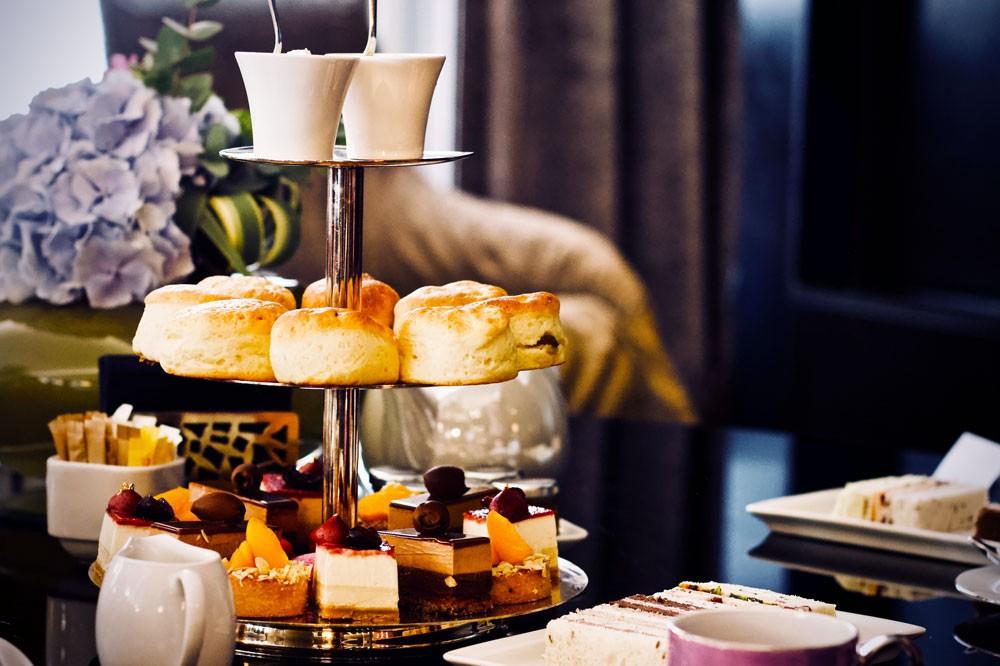 Whoever said afternoon tea was just a girly thing? Mix things up and head out with your partner instead – it is the best of our cute date ideas if you have a sweet tooth!
Put a twist on the meal by heading for an alternative afternoon tea, of which there are many to choose from both in and out of the capital. In London, we love Le Méridien's brunch style afternoon tea.
Outside of the smoke, The Bush Inn in Herefordshire serves afternoon tea on a miniature picnic bench, complete with burger sliders and mini fish and chips. How cute!
READ MORE: Annoying Things People Say to Newlyweds
At Home Date Ideas
Cocktail Making at Your Own Pop-Up Bar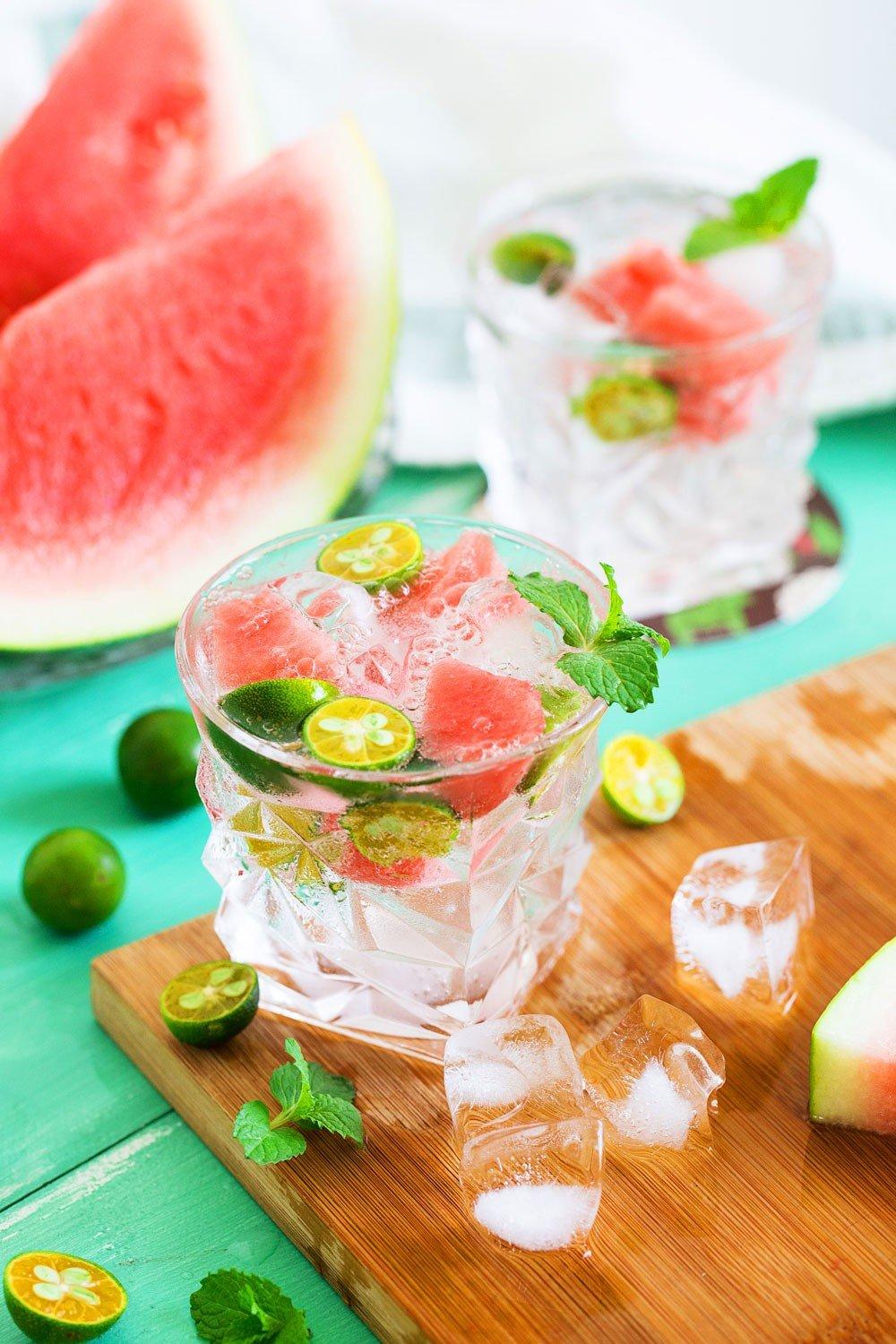 Turn your kitchen into an award winning (here's hoping!) bar with the first of our at home date ideas. Between yourself and your better half, pick a selection of cocktail recipes you like the look of.
Spend the afternoon leisurely wandering around your local shops and supermarkets to pick up the ingredients, and then head back to try your hand at making them. You'll need a cocktail making kit, and we think this rose gold set from Not On The High Street is perfect. Cheers to fun, booze-fuelled night in!
Do a Personalised Treasure Hunt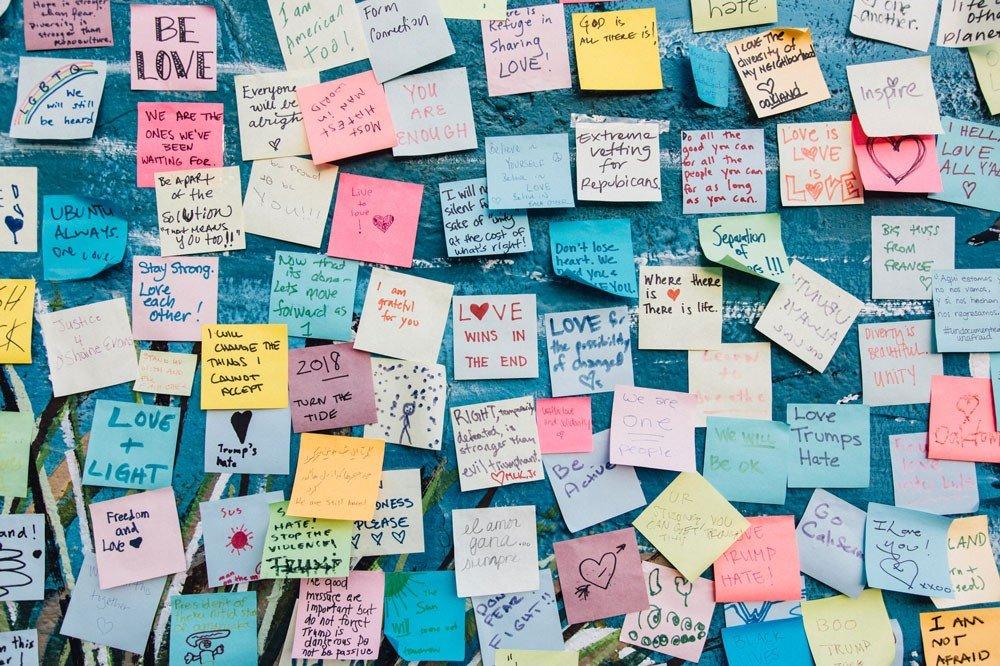 Stay in and make a scavenger hunt around your house with this at home date idea. Use clues about your relationship and history to guide your other half around the house. Have your partner finish the hunt by finding a little gift.
You might even like to hide vouchers with each of your clues which your partner can use when they fancy ("with this voucher I'll cook your favourite dinner"). This idea can work particularly well on birthdays or anniversaries, too.
At Home Spa Night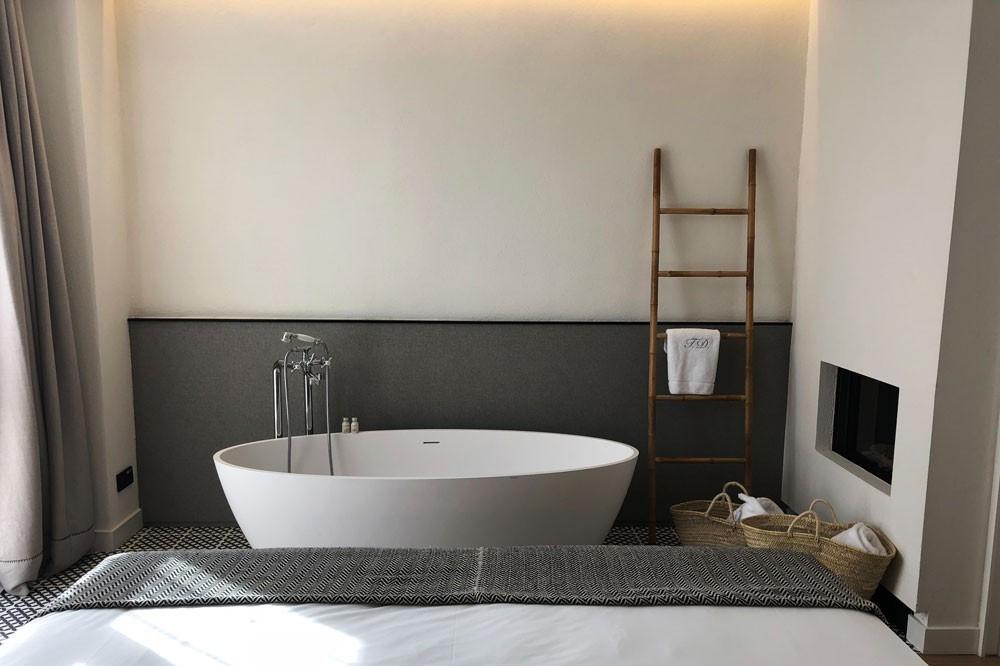 The last of our at home date ideas is to set up a spa from the comfort of your own bedroom. You'll probably already have everything you need to do this, but even if you pick up a few fun new pamper products, you won't be spending much.
From DIY face masks to massages, body scrubs or foot soaks, the possibilities really are endless. You can take the time to chat and you'll feel wonderfully relaxed afterwards. Dreamy!
READ MORE: Your Post-Wedding To Do List
Cheap Date Ideas
Visit a Museum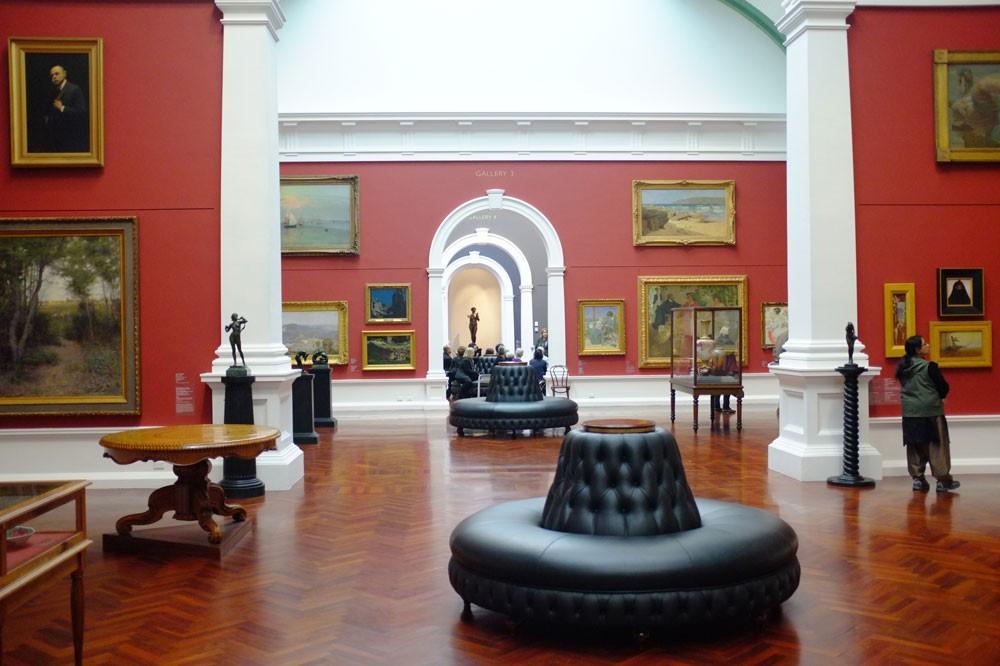 There are lots of museums up and down the country where entry is super cheap (or even free!) You'll be able to spend the day peacefully wandering, engaging in great conversation and learning something new.
We love both the V&A and the Natural History museums in London. The Tate Liverpool is another great option, as is the Kelvingrove Art Gallery and Museum in Glasgow.
Go On a Coffee Walk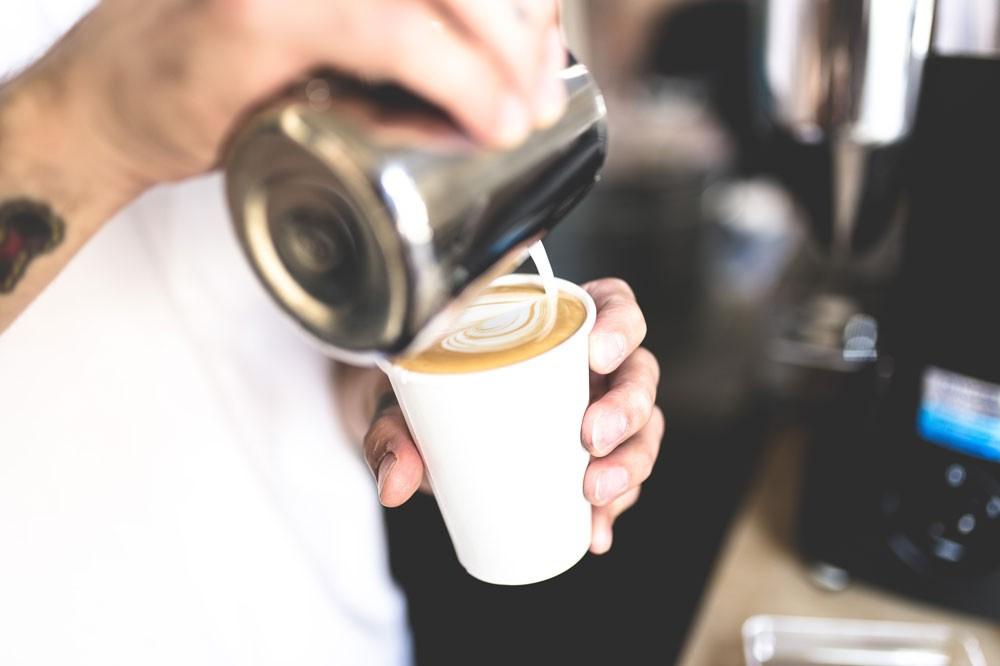 Heading out on a walk is always a lovely cheap date idea, but starting from your favourite coffee shop and grabbing a takeout cappuccino for the journey will make it a little bit more special.
Go Charity Shopping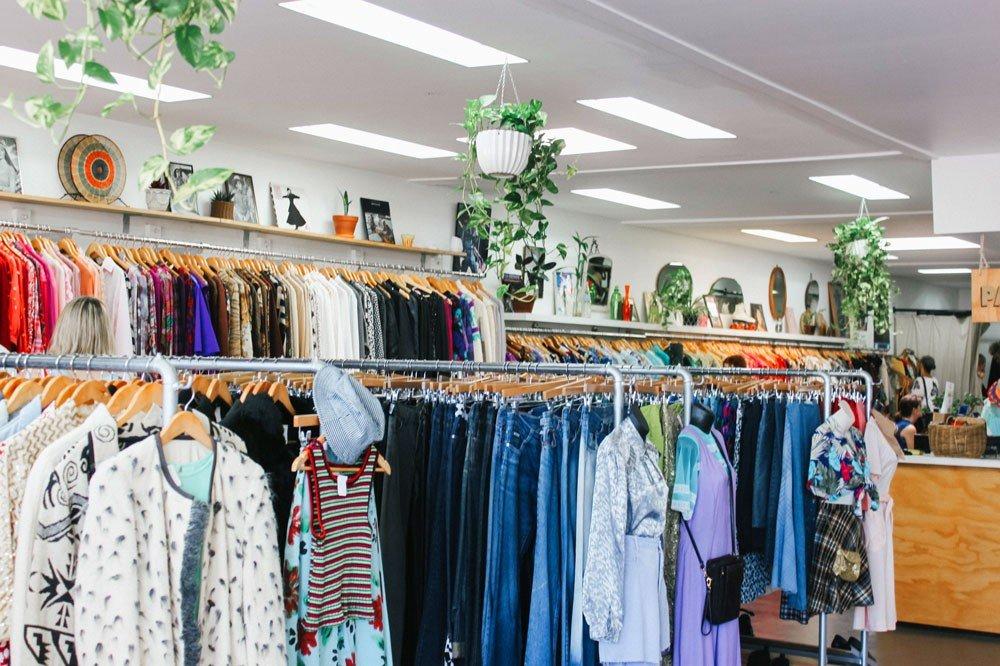 If you're not up for splashing lots of cash on your date, then there are loads of cheap date ideas out there, and this one has this Hitched stamp of approval.
If you're a stylish couple who love to buy clothes, then why not give yourself a £10 budget and raid your city's second hand stores for a great new outfit?! Your money will go to a great cause and you'll be sure to laugh a lot.
READ MORE: The Hitched Guide to Changing Your Name
Free Date Ideas
Make a Bucket List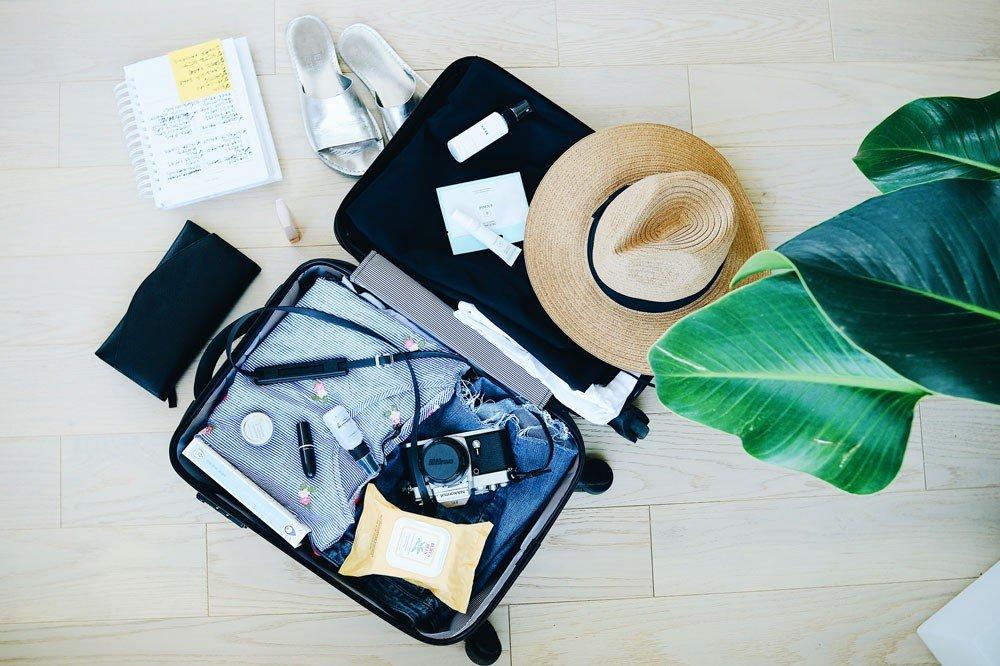 There are more free date ideas out there than you might think, and first up is making a bucket list.
Getting married marks the beginning of a sparkly new life together and a whole new era. Taking an evening to create a "married life bucket list" could be a really special activity. From travelling the world to trying out couples yoga, there's bound to be so much you want to get done!
Split it up into things you want to do by your each year's anniversary, and check back on each date to cross off what you've done and update what you haven't. Your marriage will become a never ending adventure.
READ MORE: Lovely Gift Ideas For Your First Wedding Anniversary
Enjoy a Board Game Night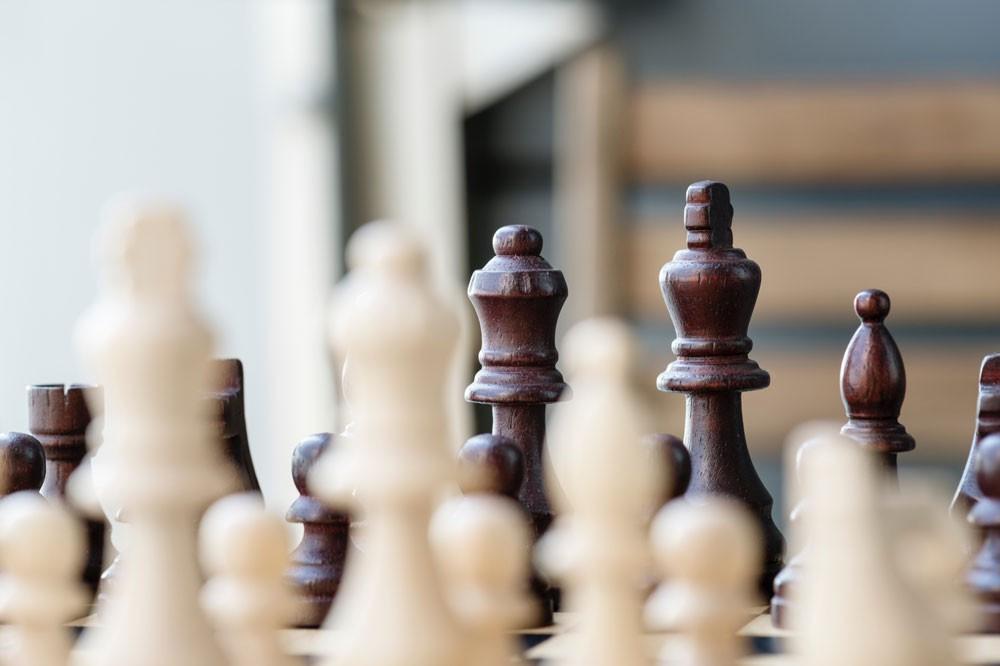 Dim the lights, pour a glass of wine and settle down for a night of Scrabble. Or Monopoly… or Jenga, if you're looking for something a little less taxing.
Whatever board games you have in the cupboard, dig them out and begin an evening of fierce competition. This idea is more romantic than you might first think.
Volunteer for the Day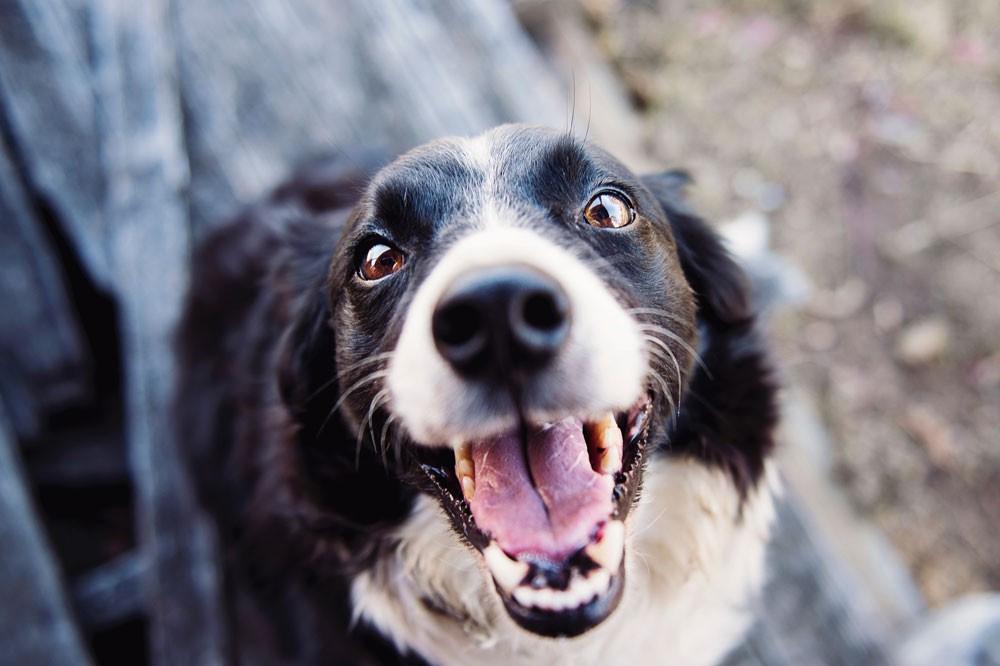 If you got married at an unusual wedding venue, then continue the trend and go on a slightly unusual date. Whether you want to play with puppies at your local animal shelter, or help out at a soup kitchen, volunteering is not only really fulfilling but you'll make some amazing memories in the process. We love this idea!
Romantic Date Ideas
Meet Each Other at Dinner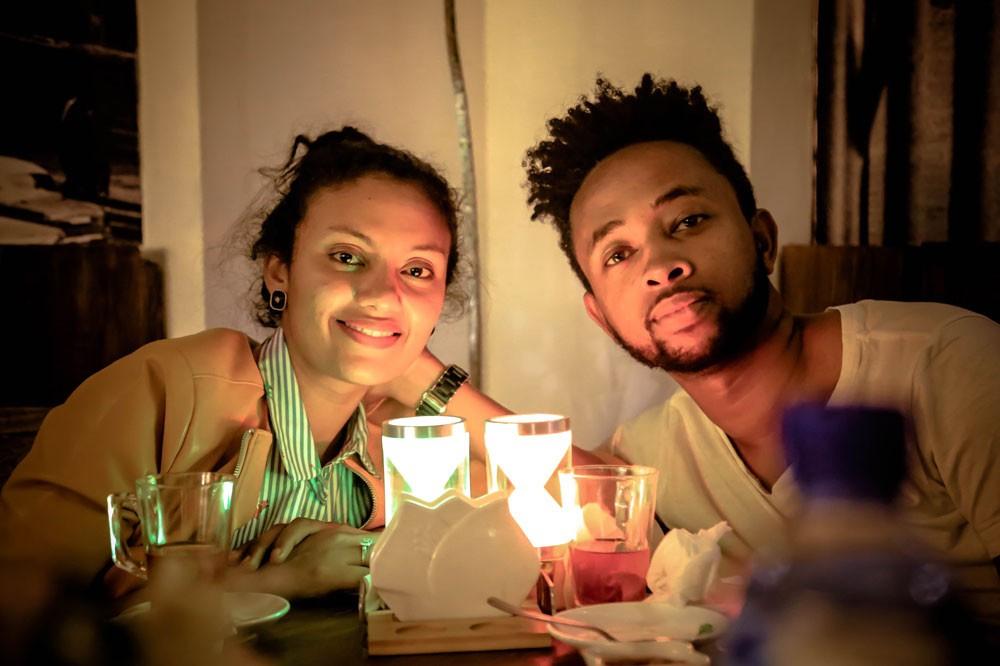 There's lots of romantic date ideas out there, but this simple yet seriously effective date night idea will have you pinching yourself for not thinking it up before. Remember your first date together? When you got dressed up at home before nervously heading out and meeting your future partner for pre-dinner drinks?
The anticipation of meeting your partner at the venue is something which gets squashed once you move in together. You rush to get ready in the same room, arguing over who should use the shower first and who's getting in the way of the mirror. If you actually take your time to get ready alone, and meet your other half at the restaurant, you'll get butterflies just like you did when you first met.
A Night in a Nearby Hotel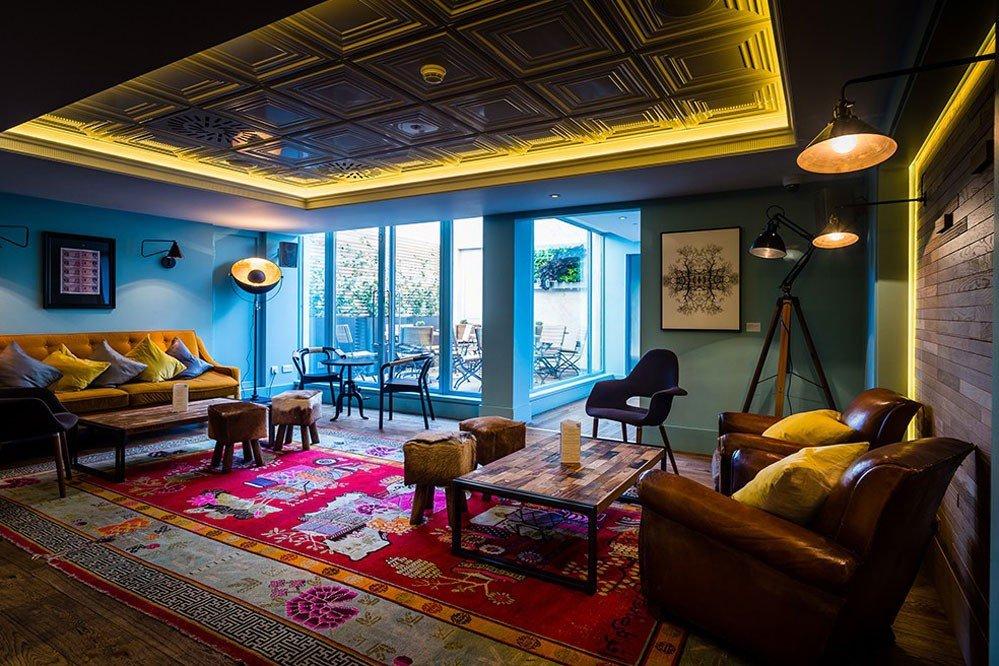 Image: The Hospital Club
There's something special and super romantic about surprising your other half to a night in a hotel. It's even lovelier to try out hotels which are close to where you live. Give yourself a maximum radius from home, and then take it in turns to book a night in a surprise hotel. That could be once a month, or once every three. You'll see your hometown from a totally different perspective, and your evening will be much more romantic than it would be spent at home.
If you're based in the capital, we love The Hospital Club, for a romantic night away in the heart of Covent Garden.
READ MORE: 29 of the Most Amazing Weekend Breaks
Get Cheap Seats to a Musical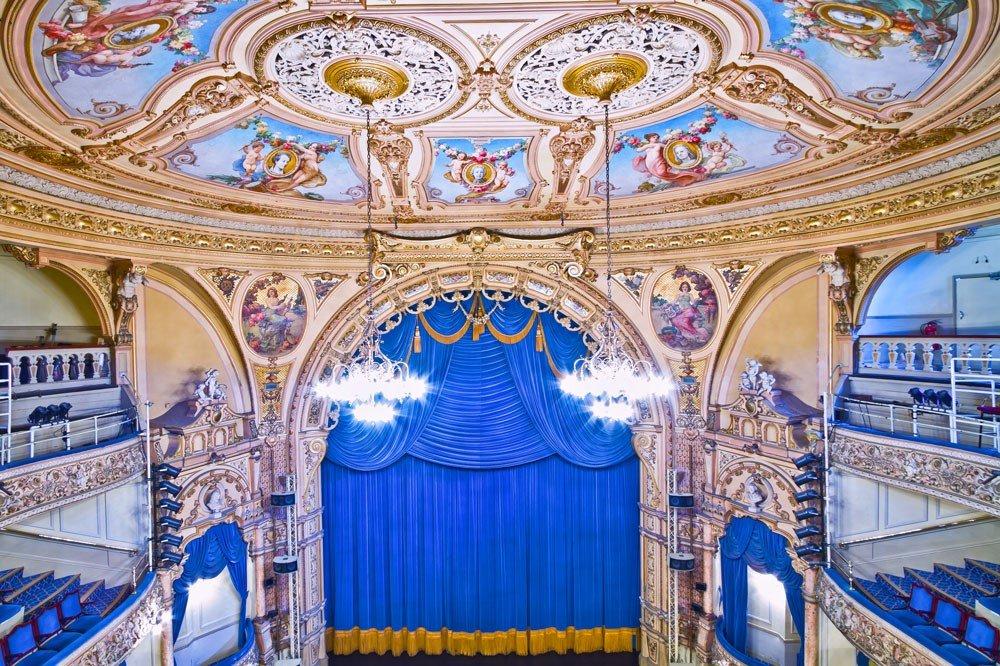 Lots of West End shows have seats as cheap as £15, especially if you book on the day.
We love Today Tix, an app which lets you browse the remaining tickets for upcoming shows at a really discounted rate! Try out a matinee for a romantic afternoon with a difference, or head out for the evening performance after a delicious pre-theatre dinner.
Active Date Ideas
Go Indoor Rock Climbing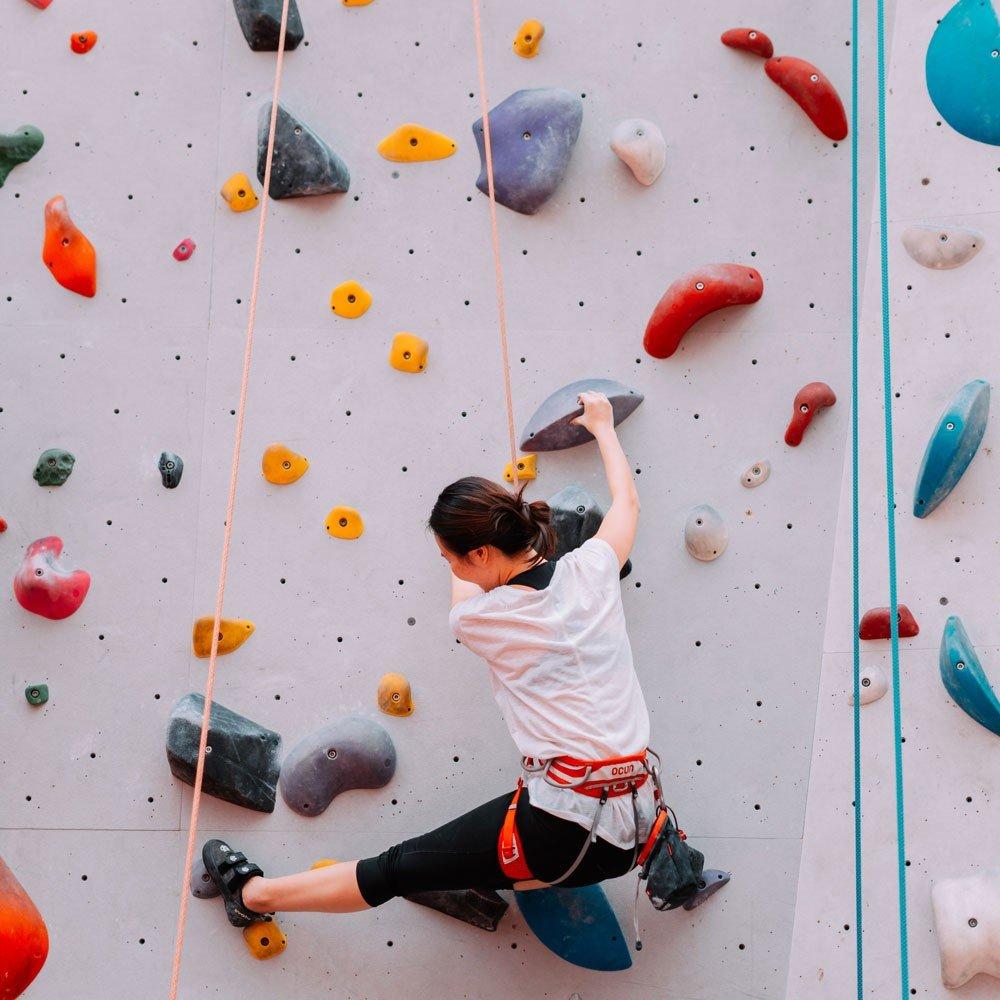 Active date ideas are perfect for couples who love getting out and about. Enjoy a bit of healthy competition by heading to an indoor rock climbing centre, where you can keep fit whilst having a great time.
London's Clip 'n Climb Experience lets you try out 21 exhilarating climbing challenges. Challenge your other half to a timed speed climb or climb to the top of the skyscraper. You'll have never had a date quite like it.
Visit a Trampoline Park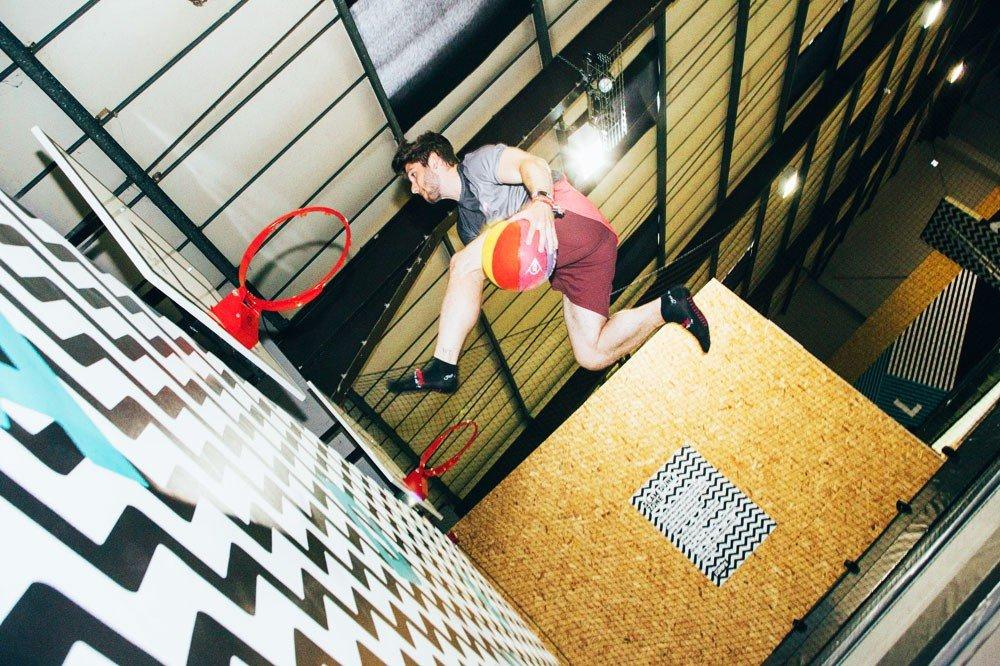 Image: Jump Inc.
Trampoline parks are popping up here, there and everywhere, and for good reason. As well as being great exercise, they're one of many really fun active date ideas to try. Play trampoline based games or just practise some mid-air stunts… We love Jump Inc, based in Sheffield and Leeds. Jump 360 also have lots of parks up and down the country.
READ MORE: 13 Things That Will Happen on Your First Married Christmas
Go on a Bike Ride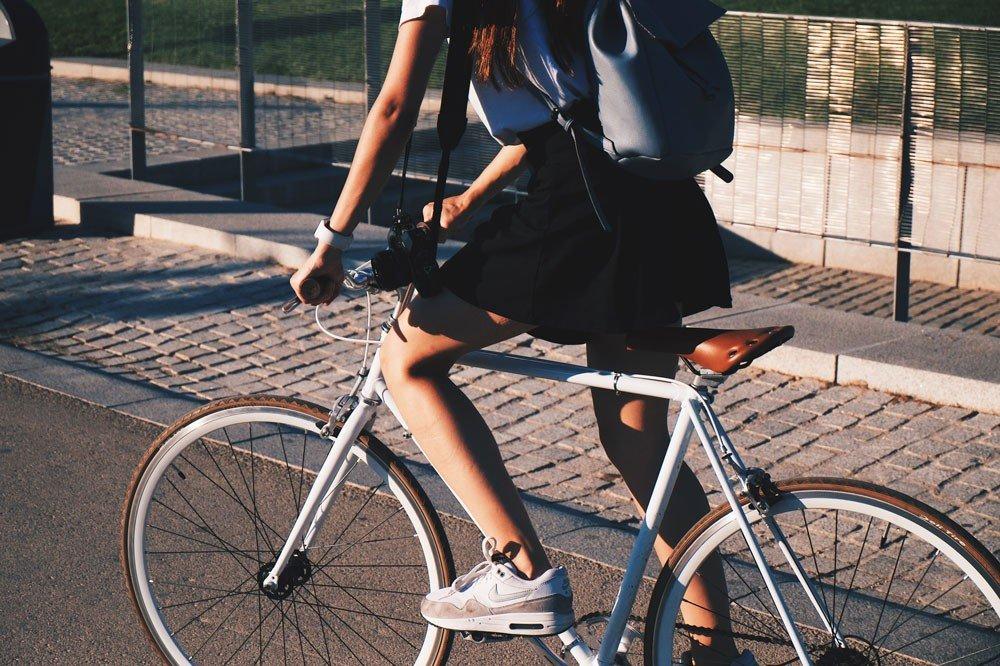 One of the most popular active date ideas around is hiring a bike, (or a tandem bike, if you're feeling adventurous), for a leisurely cycle around a nearby park or woodland. It can be as little as £10 for a whole day, and you could even take a picnic for a halfway-point treat.
Fun Date Ideas
Train Hopping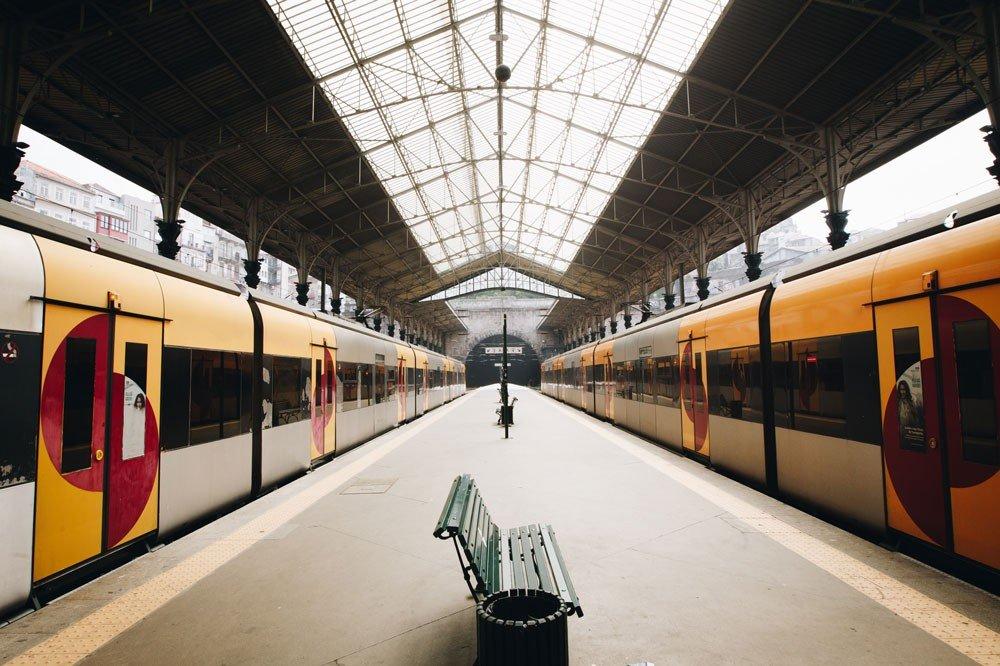 First in our list of fun date ideas is train hopping: a concept which works particularly well if you live in a city. Get yourself two tickets which allow a day's worth of travel anywhere, and jump aboard.
You can either plan out a little itinerary of stops you've never been to, or make it into a game. Before you get on your train, pick a number, and that is the number of stops you're going to stay on the train for. It is a great way to discover new places without having much of a plan!
Become a DJ For The Day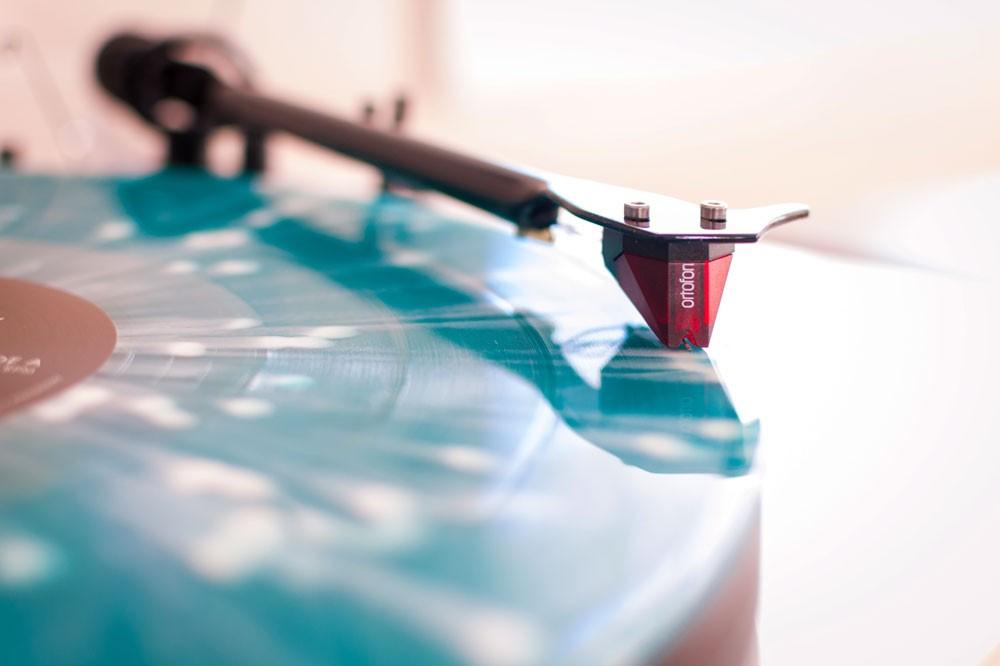 If you're looking for something completely different to do, then why not learn how to DJ? There are tonnes of DJ classes up and down the UK, but we love this one at the London Sound Academy. You'll learn how to mix tracks together, prepare your set and record your mix. Music lovers amongst you are sure to enjoy it.
Eat Three Courses at Three Restaurants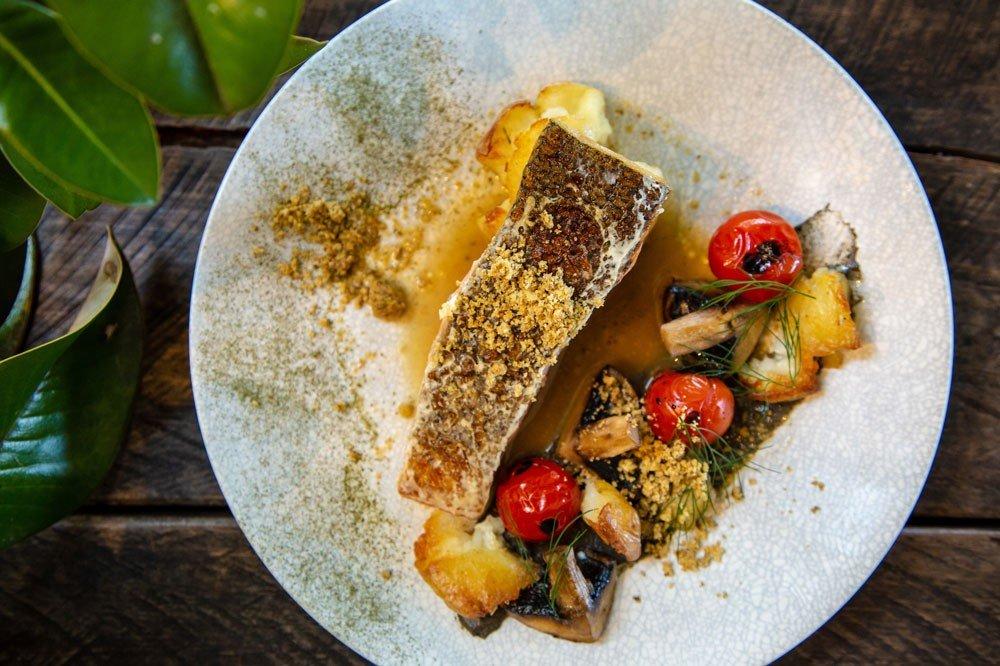 Why stay in one restaurant all night when you can eat your dinner in three? This is one is a favourite of our fun date ideas: pick 3 restaurants – one for each course – then pick a bar for drinks at the end. Your date will be kept exciting and you have an excuse to eat all of your favourite cuisines in one night. No more arguing over where to go!
READ MORE: Lovely Gifts for Your Second Wedding Anniversary
Date Ideas in London
Ginstitute Gin Distilling Class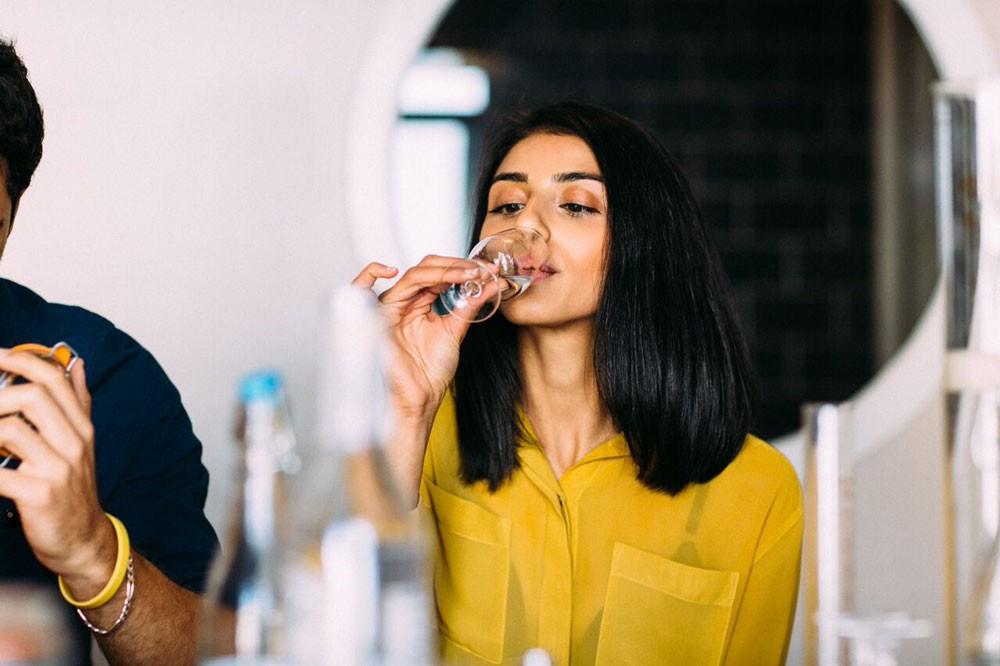 Image: Ginstitute
The drink lovers amongst you would be silly not to get on board with the first of our date ideas in London. At No. 186 Portobello Road is the Ginstitute, the best place in the capital to learn about all things gin.
Once you've been briefed, you'll head through to a Blending Room to choose your favourite pure botanicals to create your own blend of gin. You'll try a handful of gin based cocktails (yum!) and then you'll leave with a bottle of your own personal blend to take home and enjoy. We don't know about you, but we think this sounds like pure bliss!
Make Your Own Ice Cream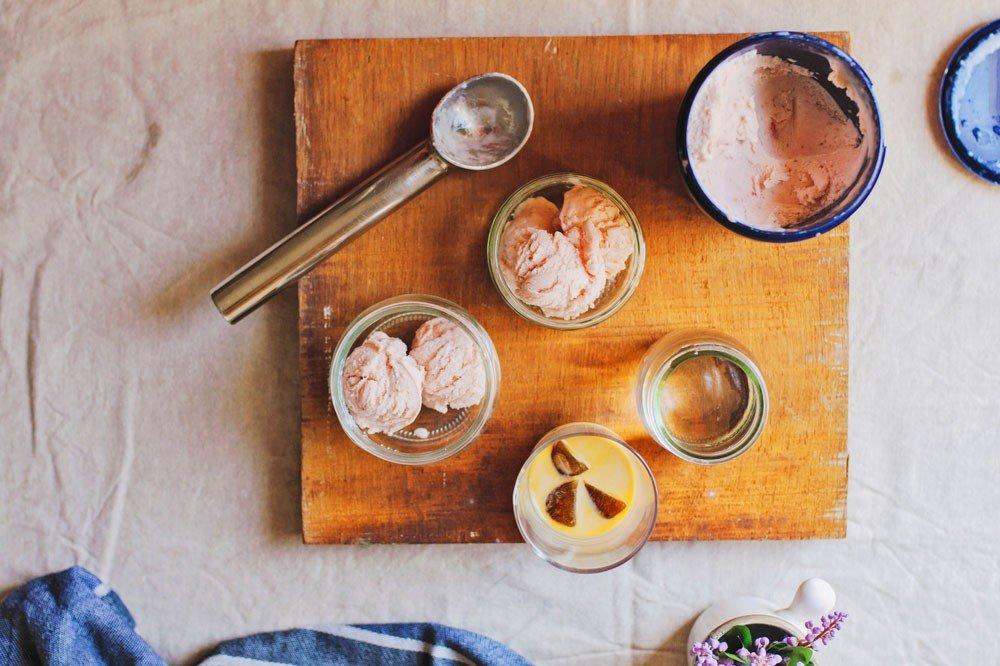 Are you a lover of all things sweet and summery? Up next in our list of date ideas in London is the ice cream making class held by Blu Top Ice Cream. Their traditional ice cream class, taught by Blu Top Founder Richard Makin, covers everything you need to become a homemade ice cream artisan.
You'll churn up three delicious flavours and learn how to customise endless recipes. Oh, and if you're vegan then don't fear! Blu Top are now running vegan ice cream making classes, too!
Hot Tug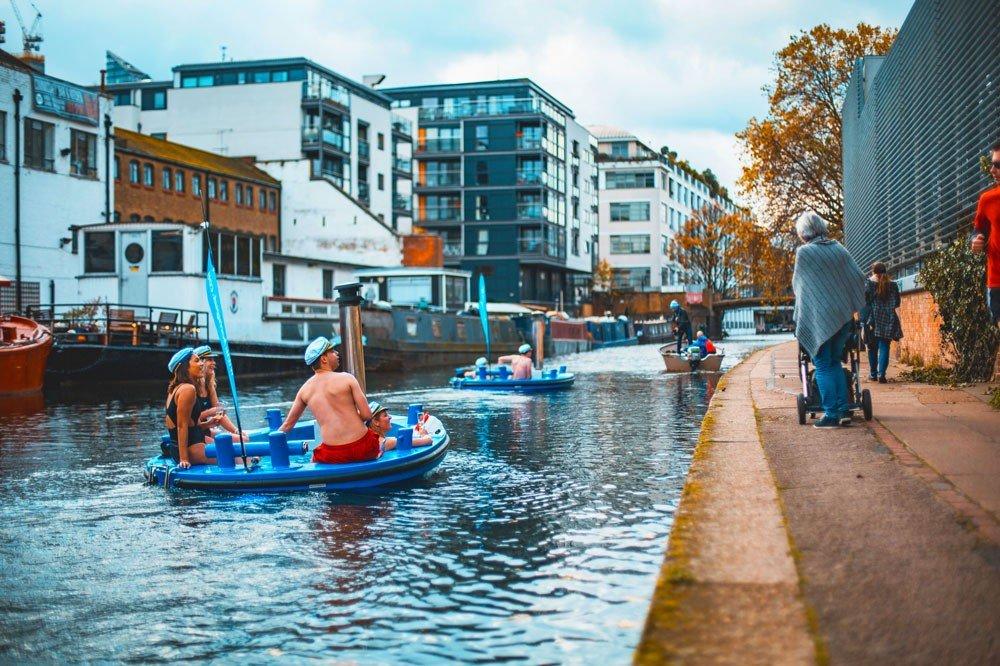 Image: Hot Tug
This idea is totally different, and one thing's for sure: if you head out with Hot Tug, you'll never have had another date quite like it.
You'll sail along the Thames in a floating hot tub for 90 minutes, and if you opt for the VIP Experience, you'll get a towel, robe, ice bucket for drinks and a Sailor's Hat to take home. This date idea would be fun with a group of couples on a summer's afternoon, but equally as fun in the snow!
READ MORE: Card and Gift Ideas For Your First Married Christmas
Have a Posh Picnic in the Park (With a Butler!)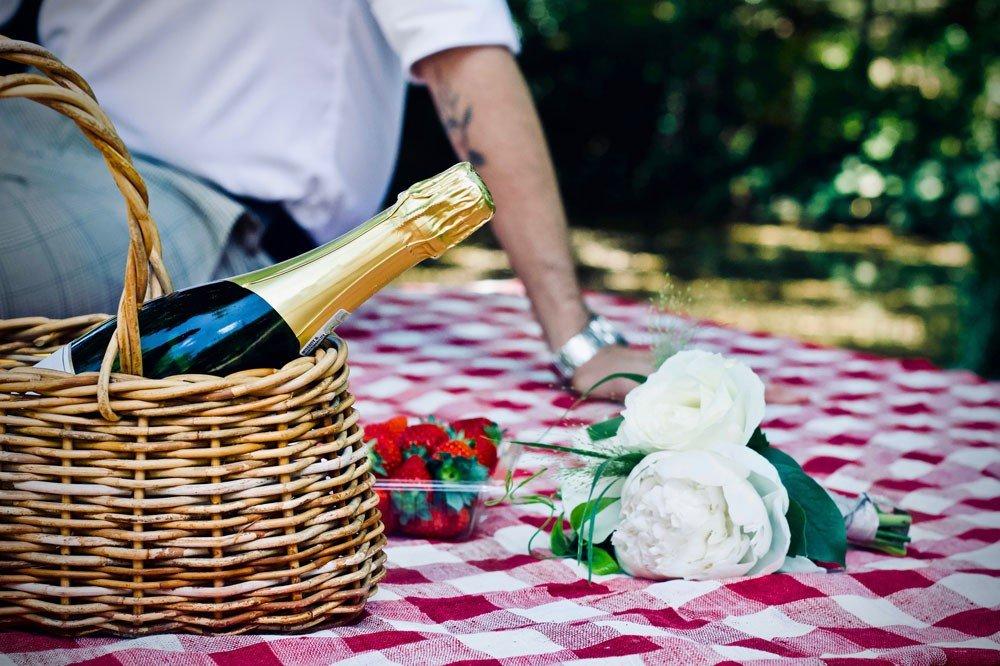 Dukes Hotel in glorious Mayfair offer a picnic in the park service, which makes snacking on your meal deal look seriously shoddy. If you got married in the summer and want to mark your first anniversary with a summery date, then you'll love the last of our date ideas in London.
When you collect the picnic of your choice from Dukes, you'll have everything you could possibly ever need, from a hamper full of fabulous British food to a picnic rug, cutlery and some extra little treats. You can pay more to have the picnic delivered and set up for you, and more again if you fancy three hours' worth of butler service.
Make sure you keep all of your dates interesting by discussing all of the insanely annoying things people say to newlyweds – be prepared for the worst!