Your wedding venue will always be a special place to you and your partner, but why not get married at an extra special landmark wedding venue?
A venue with a real back story is the perfect place for you and your other half to say 'I Do' as you will just be adding to the venue's history – and we're pretty sure your guests will be impressed when they see one of these venues on your gorgeous wedding invitations.
Shakespeare's Globe – South East London 
If you want romance, Shakespeare's Globe can give you romance. It's home to the stage where one of literature's legends had his plays acted out and you could be part of its history if you choose it as your wedding venue. Book lovers who can't find themselves a library wedding venue will have something equally as magnificent in this venue.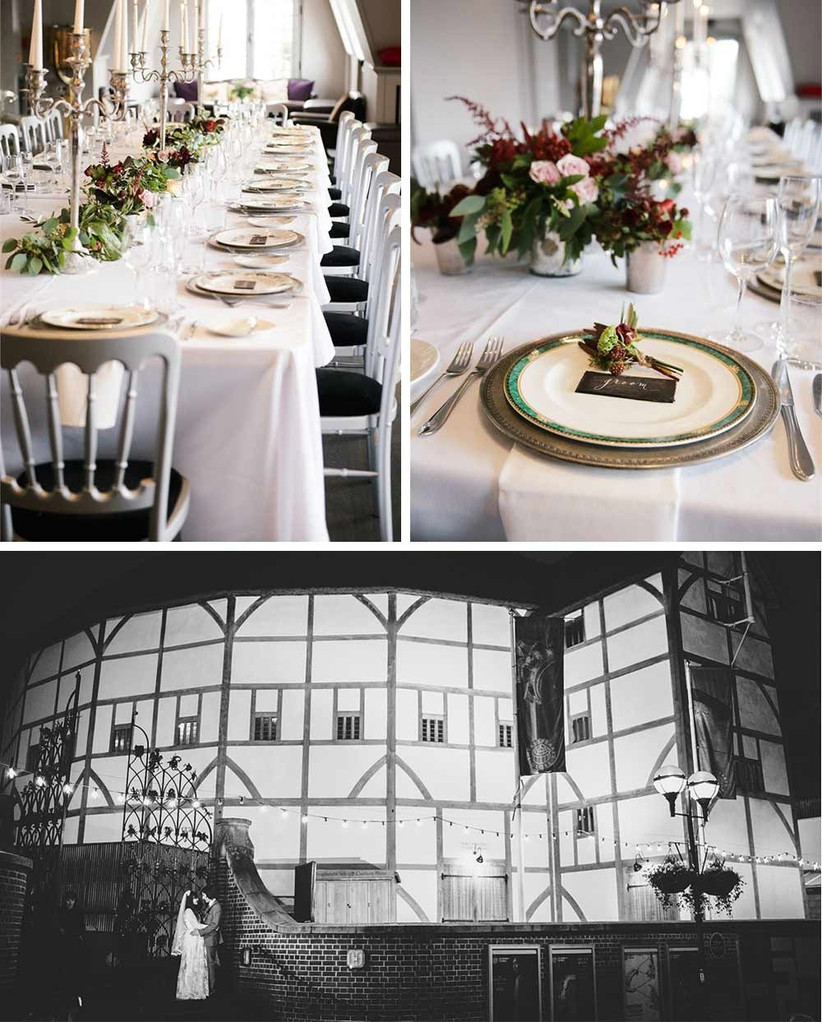 Searcy's The Gherkin – Central London 
The biggest selling point of Searcy's The Gherkin – though there are many – is the 360 degree panoramic view that you and your guests will be able to fully enjoy with exclusive use and hire of their two-level restaurant and bar for your wedding. This attracts thousands of visitors a year and really is one of London's most famous landmarks, and we can see why.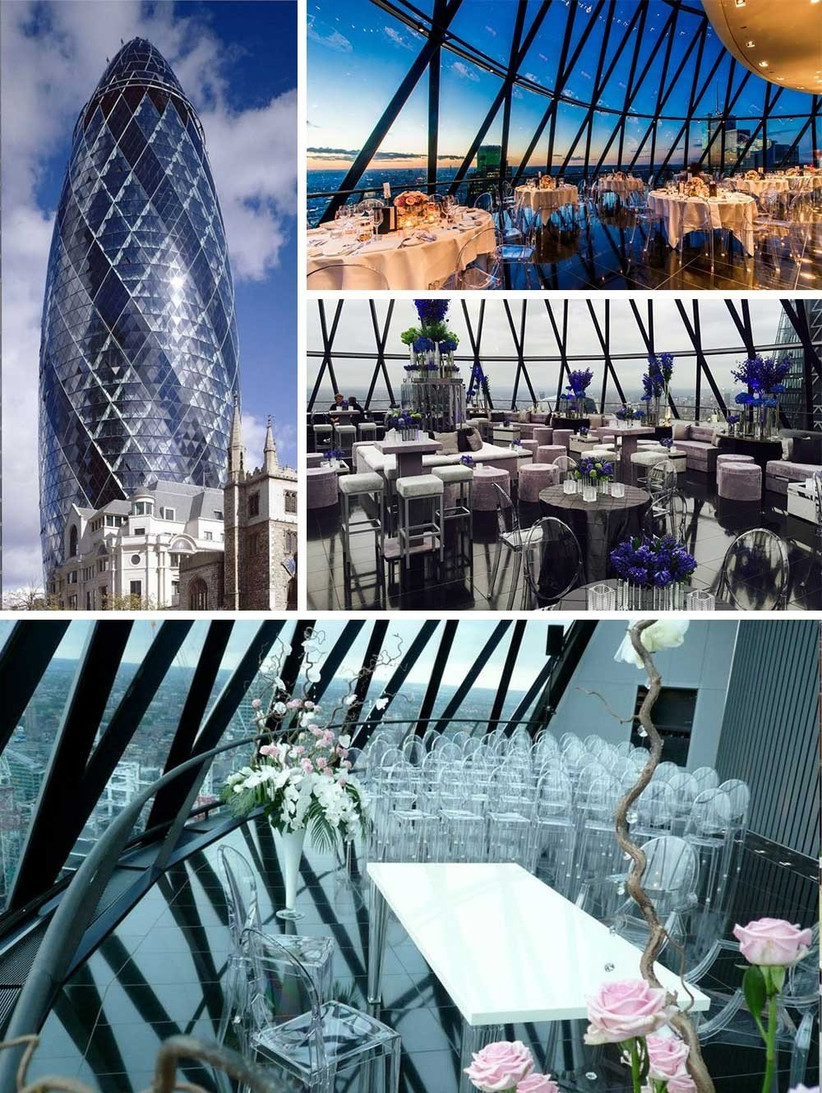 The Founder's Building, Royal Holloway – Surrey 
Now the predominant building at Royal Holloway University, The Founder's Building at Royal Holloway is steeped in history. It was officially opened by Queen Victoria in 1886 and is home to over 70 pieces of Victorian era art given to the college at its time of founding. It's also had many TV and Film appearances including the likes of Downtown Abbey and Midsomer Murders.
READ MORE: The Best TV and Film Wedding Venues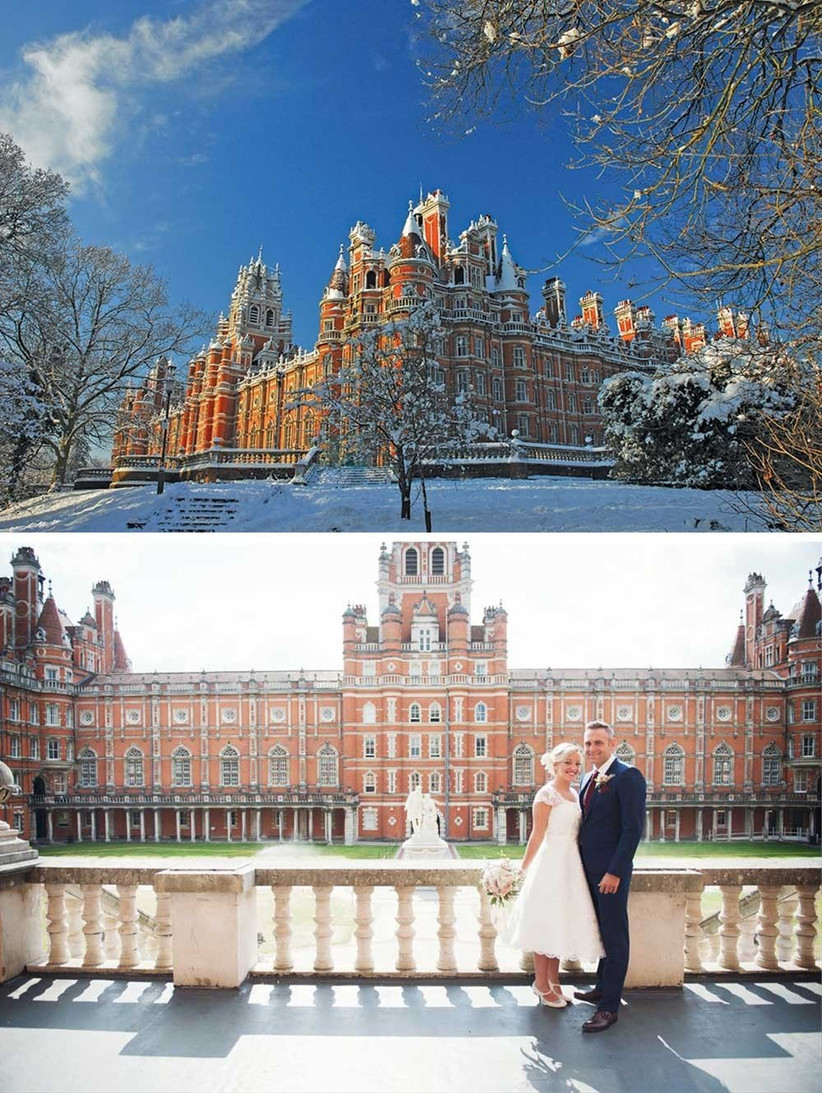 Brunel's ss Great Britain – Bristol 
Looking for a boat wedding venue and a museum wedding venue all in one? Brunel's ss Great Britain ticks those boxes and more with its steeped history. It was the longest passenger steamship from 1845 – 1854 and now stands in Bristol as a popular museum ship. The waterfront setting will be a beautiful location to spend your wedding day on a hot summer's day taking advantage of the Weather Deck.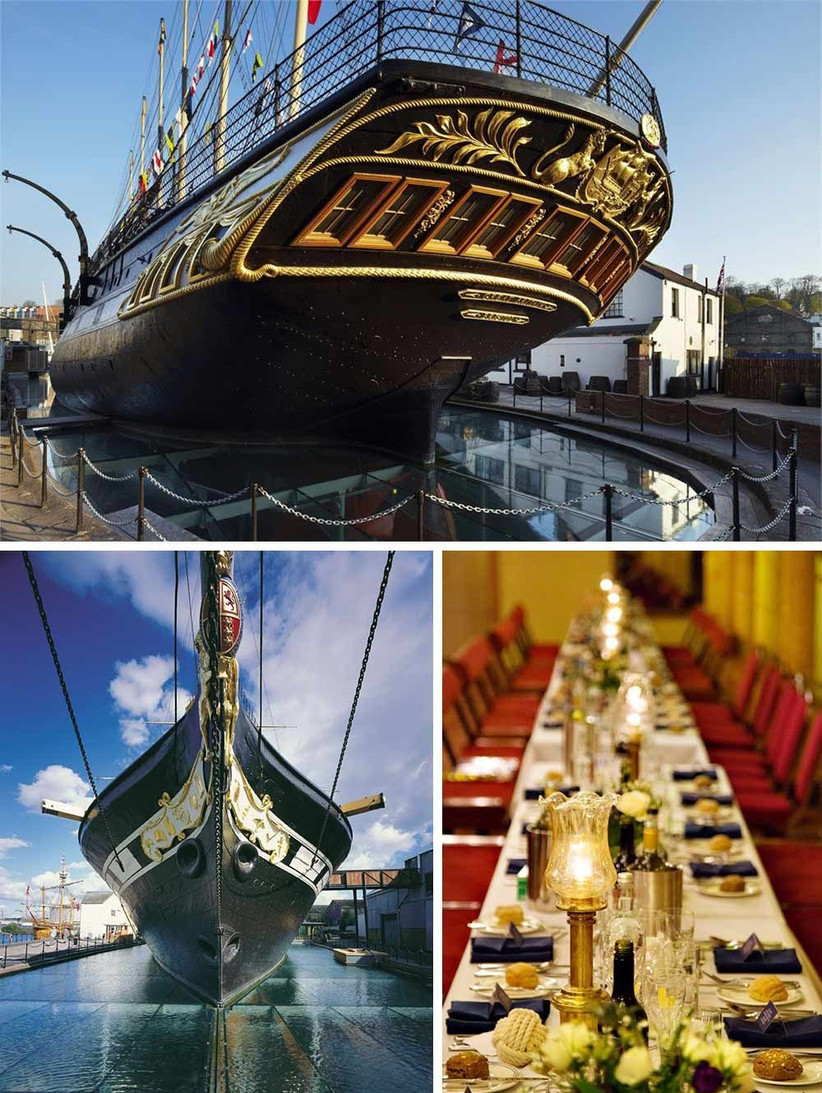 Central Library – Manchester 
Central Library is one of Manchester's most iconic buildings with its historic architecture and cutting-edge design. It boasts unique hidden heritage spaces and the Wolfson Reading room has exceptionally beautiful backdrops for your wedding photographer to picture you.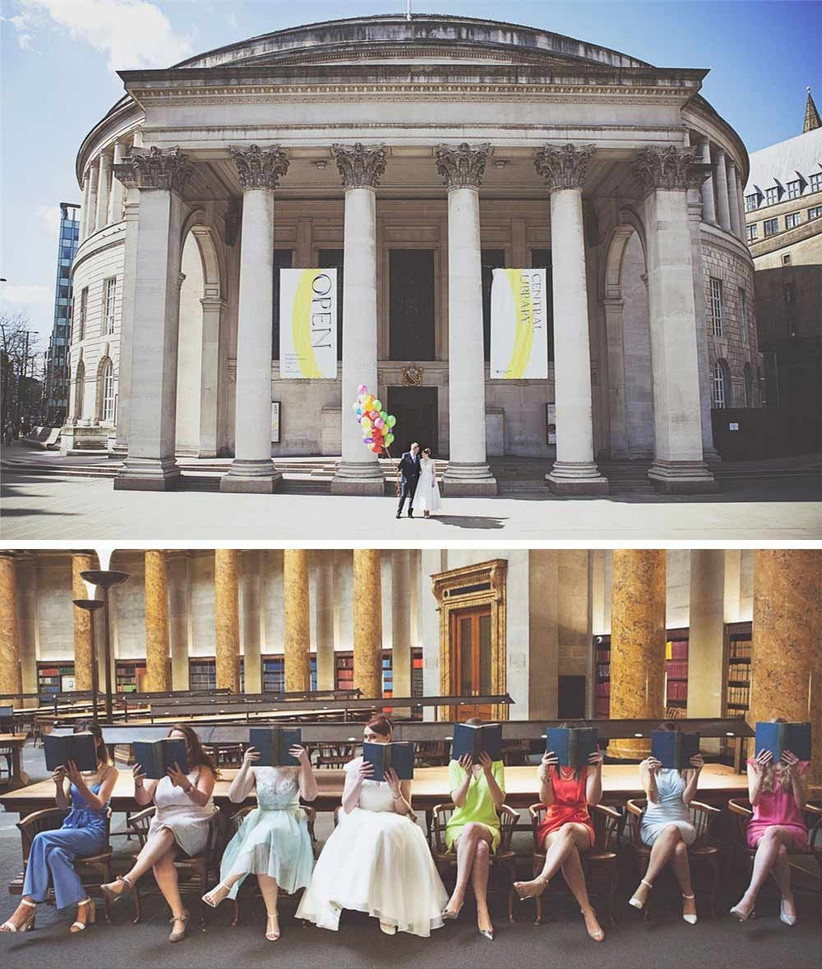 Hampton Court Palace – Surrey 
There is no wedding venue grander than Hampton Court Palace, a location filled with centuries of royal history and is just one of two buildings owned by King Henvy VIII that still stands – the other being St James's Palace.  It has the most gorgeous grounds and would make such a fitting landmark wedding venue for a special couple.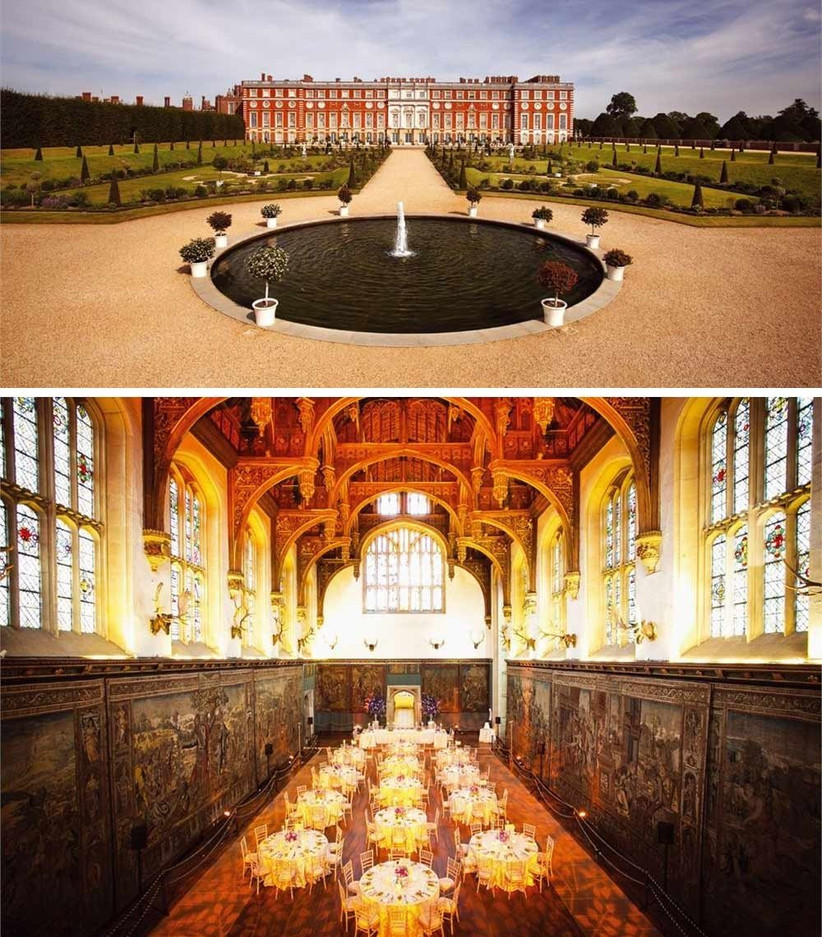 Tower Bridge – West London 
Who wouldn't want to get married in the most famous bridge in the world? Tower Bridge really is a huge landmark which is famous worldwide and attracts so many tourists year in year out. The bridge has panoramic high-level walkways and an enchanting Victorian Engine Room which provides the most unforgettable setting for a wedding party.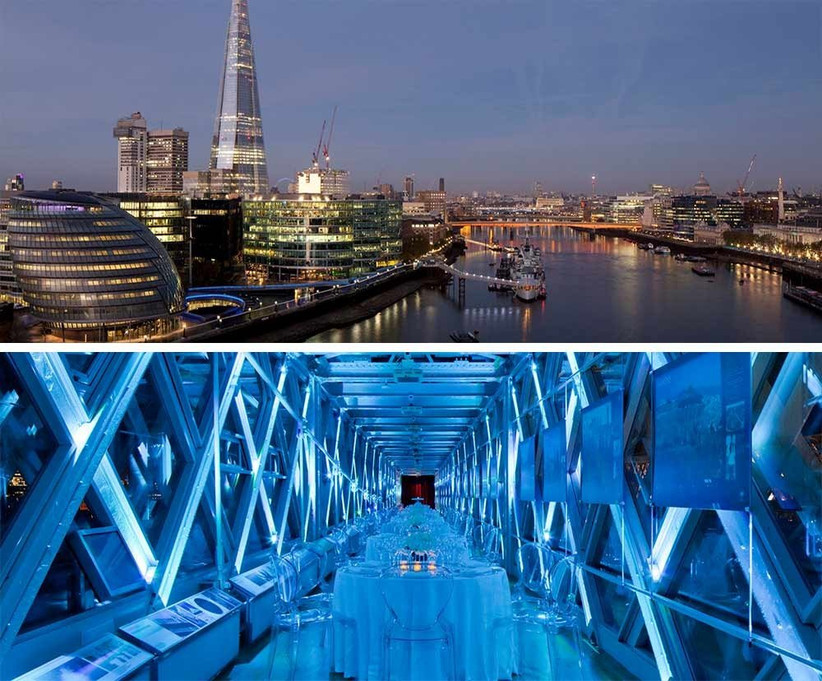 Spitbank Fort – Hampshire 
The world famous sea fort, Spitbank Fort is set just a mile out from the Portsmouth coast and sits in the middle of the Solent. The fort being transformed into an incredible hotel and wedding venue is the best thing that could have ever happened to brides who dream of a costal wedding venue. If you want to give your guests a unique experience at an alternative wedding venue, Spitbank Fort is the place to do it.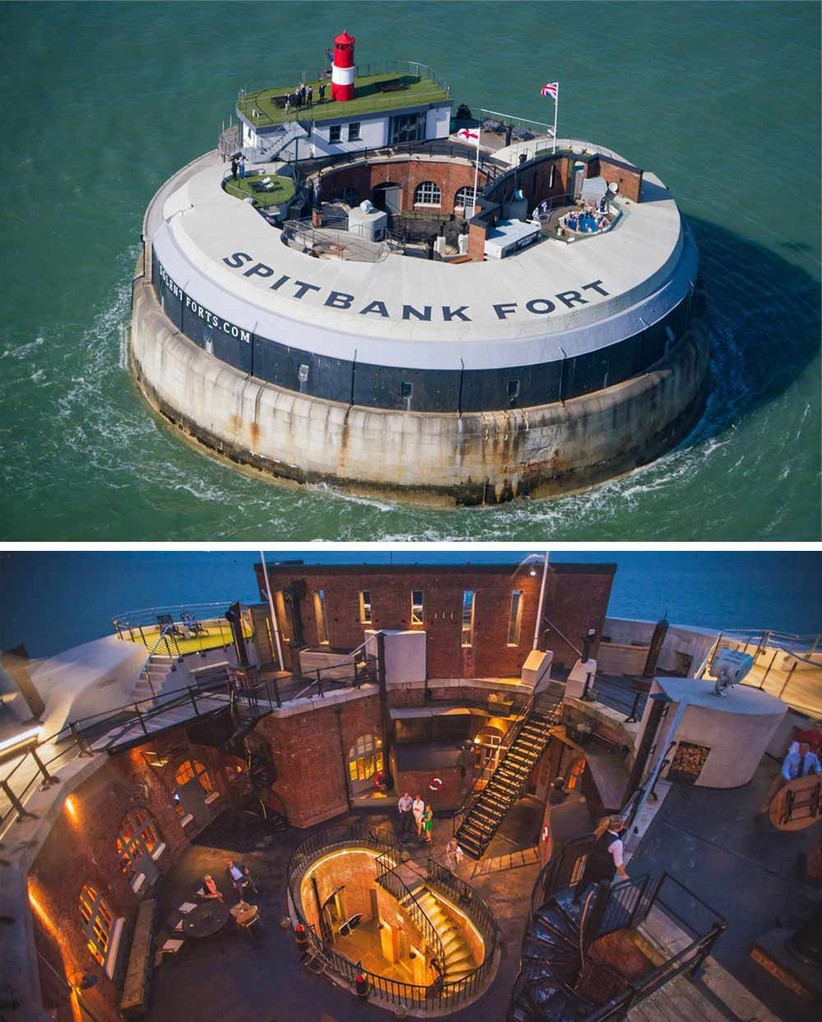 Lord Leycester Hospital – Warwickshire 
Warwickshire's own medieval gem, Lord Leycester Hospital is made up from a group of 14th century timber-framed buildings and uses the word 'hospital' in its ancient sense, as a warm and welcoming establishment for the needy. You and your guests can dine and drink away in the Hall underneath the same roof that King James the First originally ate in 1617.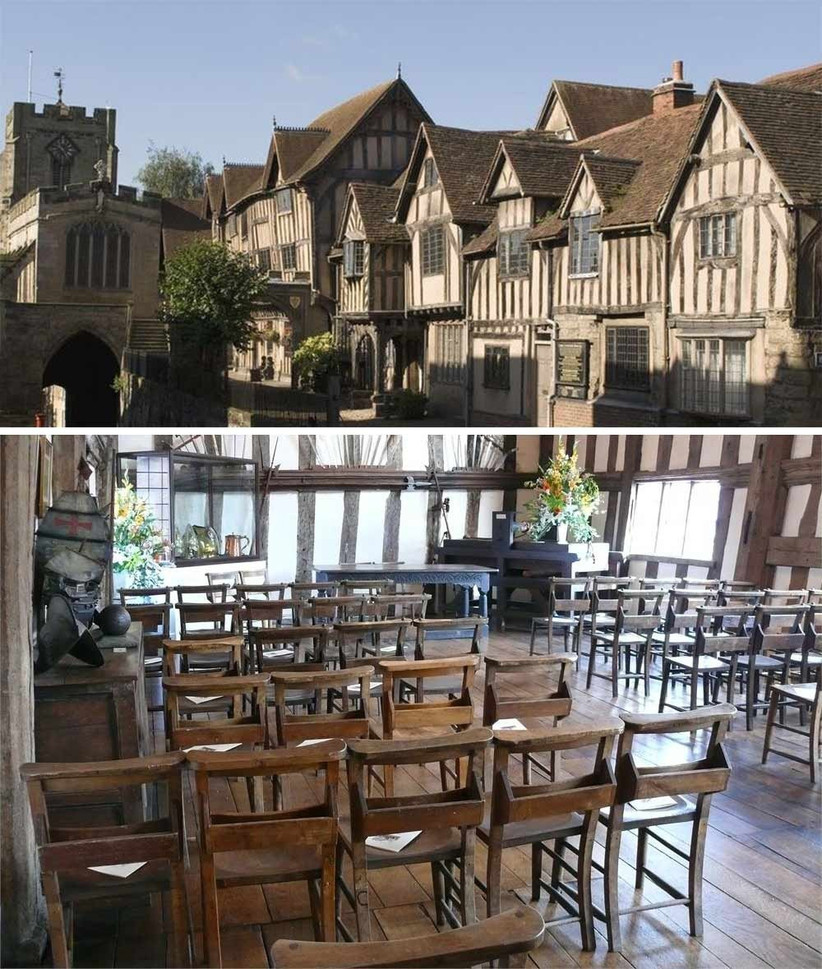 Royal Marines Museum – Hampshire 
The Royal Marines Museum is a museum which attracts public visitors all throughout the year and also acts as a stunning museum wedding venue. The buildings fine architecture and sweeping stairways will create the perfect backdrop for your wonderful wedding.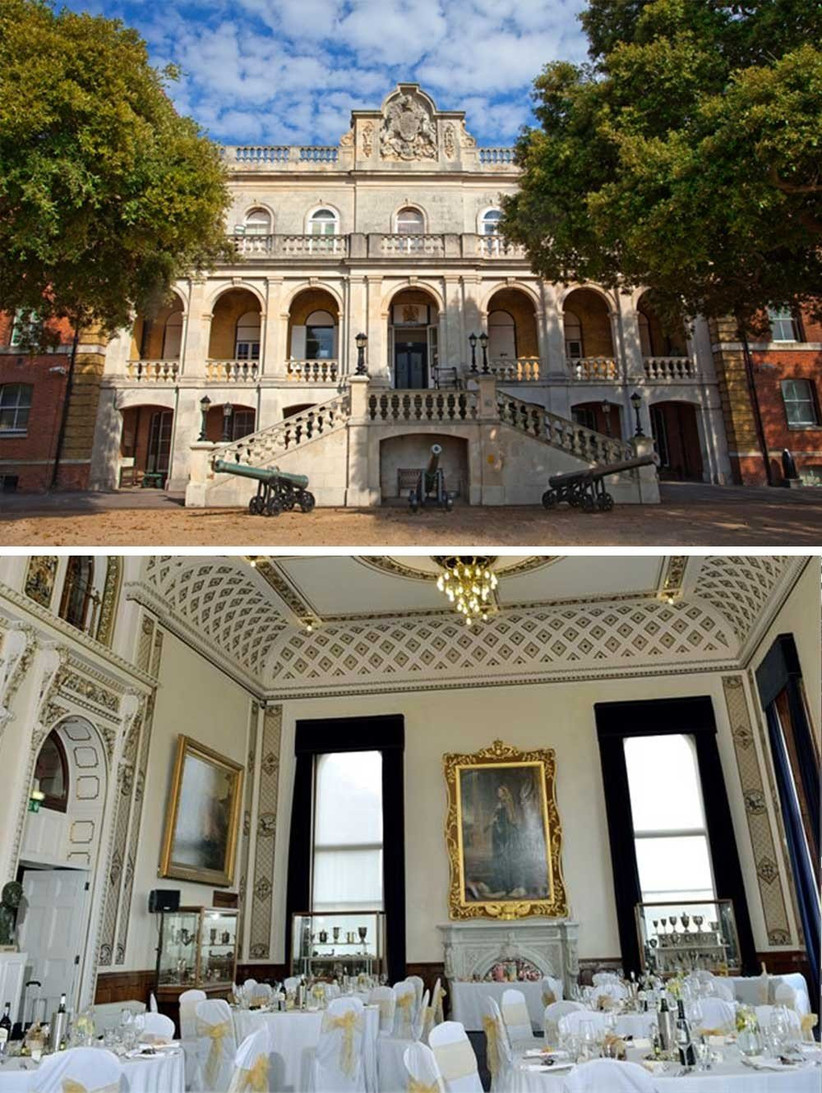 Shangri-La Hotel at The Shard – London 
Newly opened, The Shangri-La Hotel at The Shard is a modern couples dream, and is also London's highest wedding venue with the most incredible views across the whole of London. This venue can cater for small intimate weddings wit hit's cosy ambiance, and also transform into the perfect setting for large weddings for up to 110 people – the choice is up to you!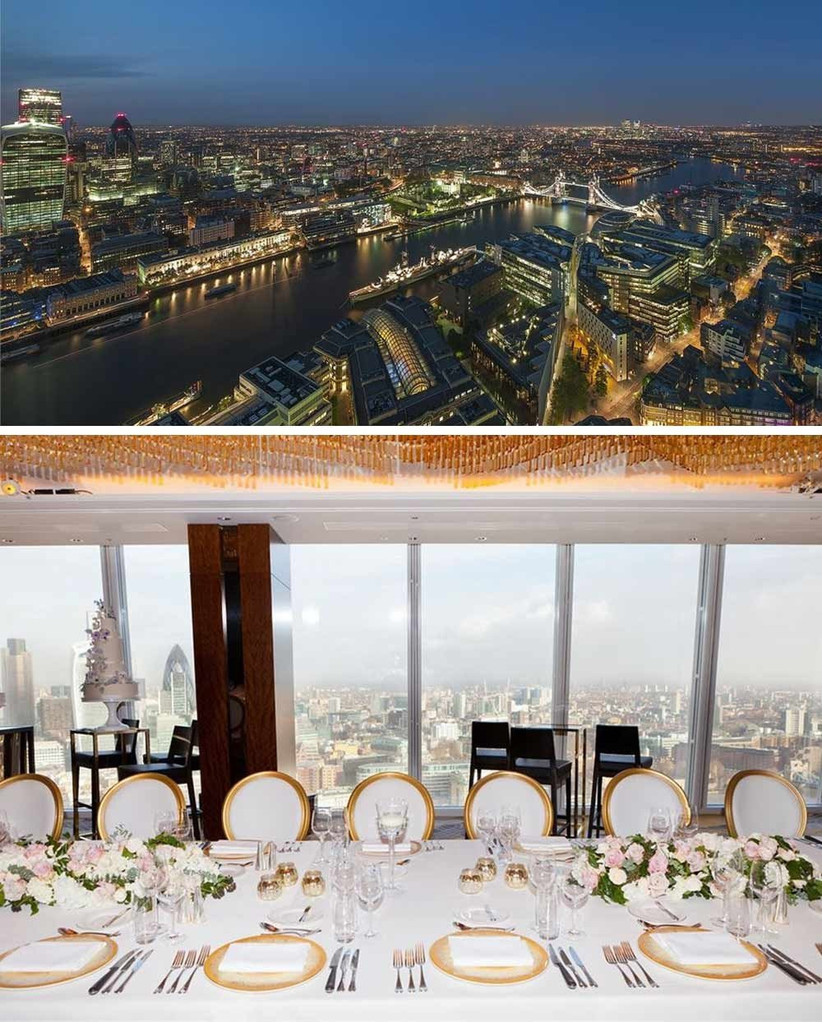 House of Commons – South West London 
One of the most iconic buildings in the United Kingdom's historical timeline is the House of Commons and it makes for a magnificent wedding venue. The gothic splendour décor and priceless wall art will have you, your partner and your guests feel like absolute royalty for every minute of the wedding day.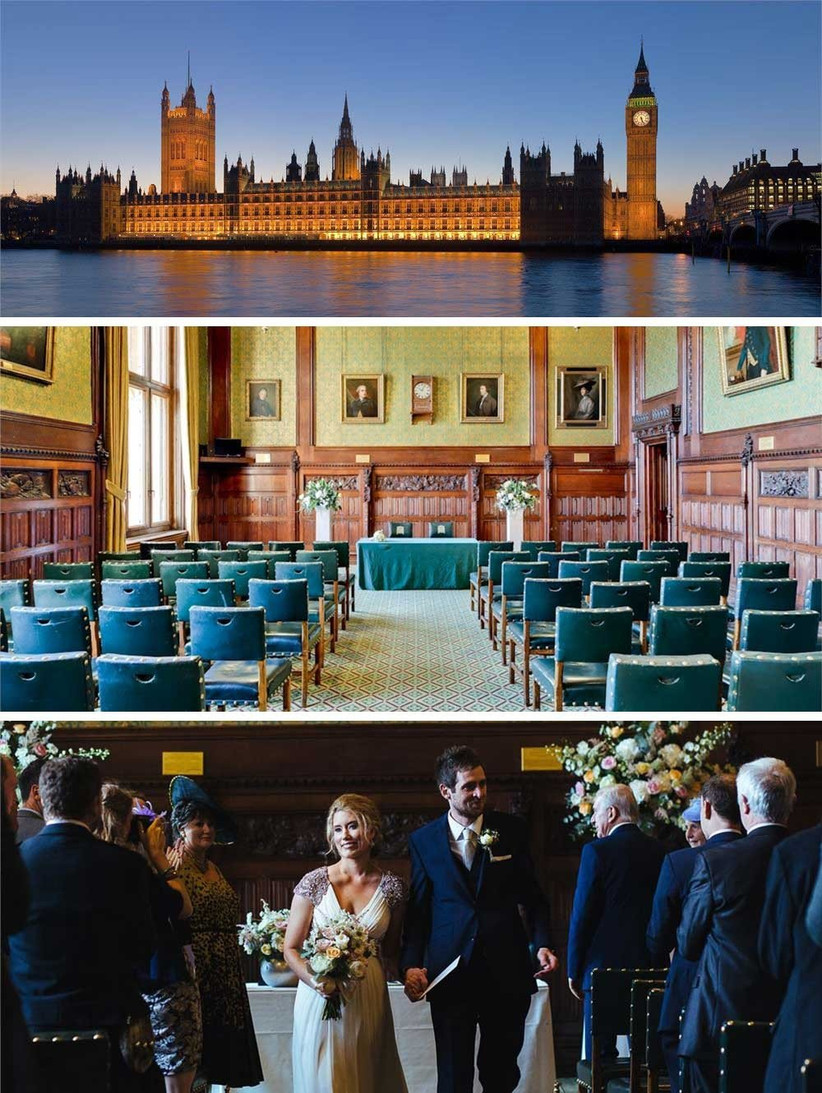 Bath's Historic Venues – Somerset 
Bath's Historic Venues provides couples with the opportunity to get married in the open air. If you want a wedding that's not in the height of summer, you won't have to worry about rain on your wedding day because the outdoor space is completely covered and has a warm ambiance that is truly romantic. Your friends and family can gather on the 2,000 year old Roman paving whilst witnessing you marry the love of your life.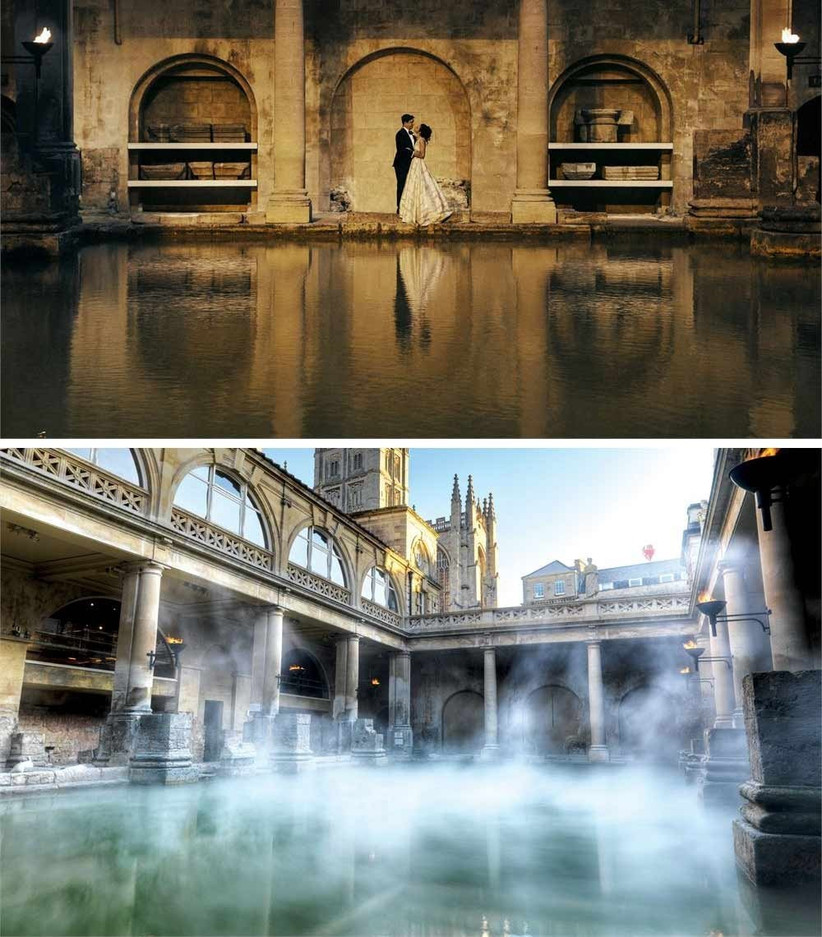 OXO2 – South East London 
Situated on level two of the infamous OXO Tower, OXO2 is an extremely desirable landmark wedding venue for city-loving couples. The views are sensational and will allow you to look over plenty of London's iconic landmarks whilst standing in one yourself. Recently refurbished, this venue has never looked better and the atmospheric lighting is second to none.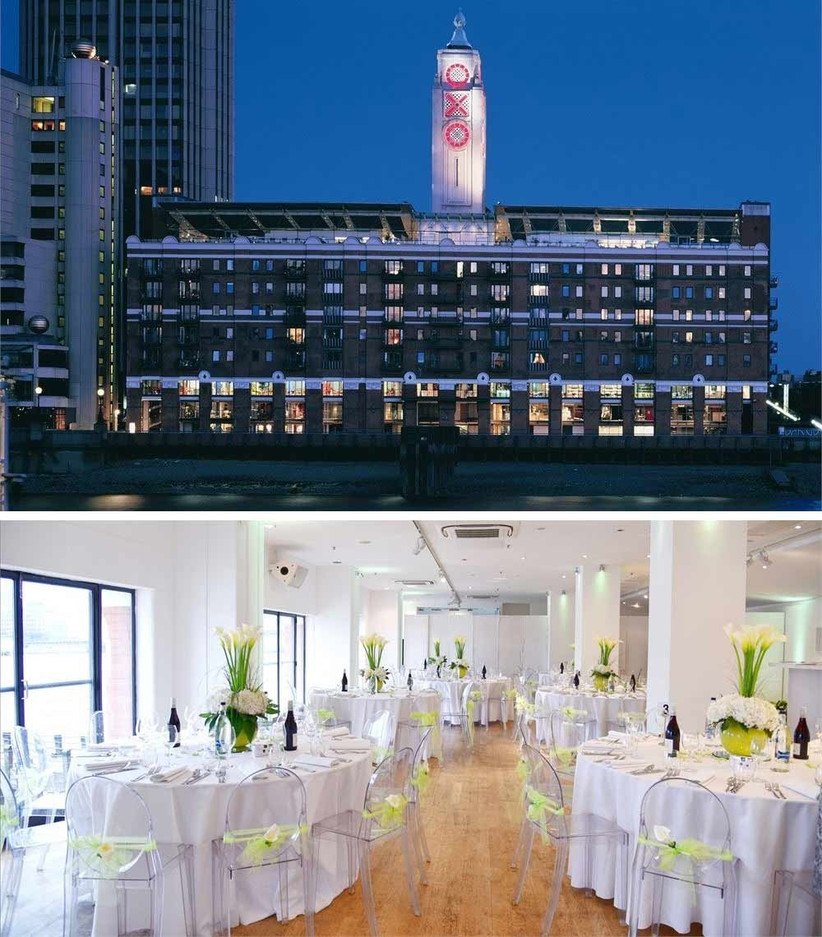 Warwick Castle – Warwickshire 
If you and your partner are hungry for history at your wedding, consider getting married in a castle wedding venue. Warwick Castle is one of the most beautiful and has the prestigious Great Hall at the heart of it which provides a gorgeous wedding setting.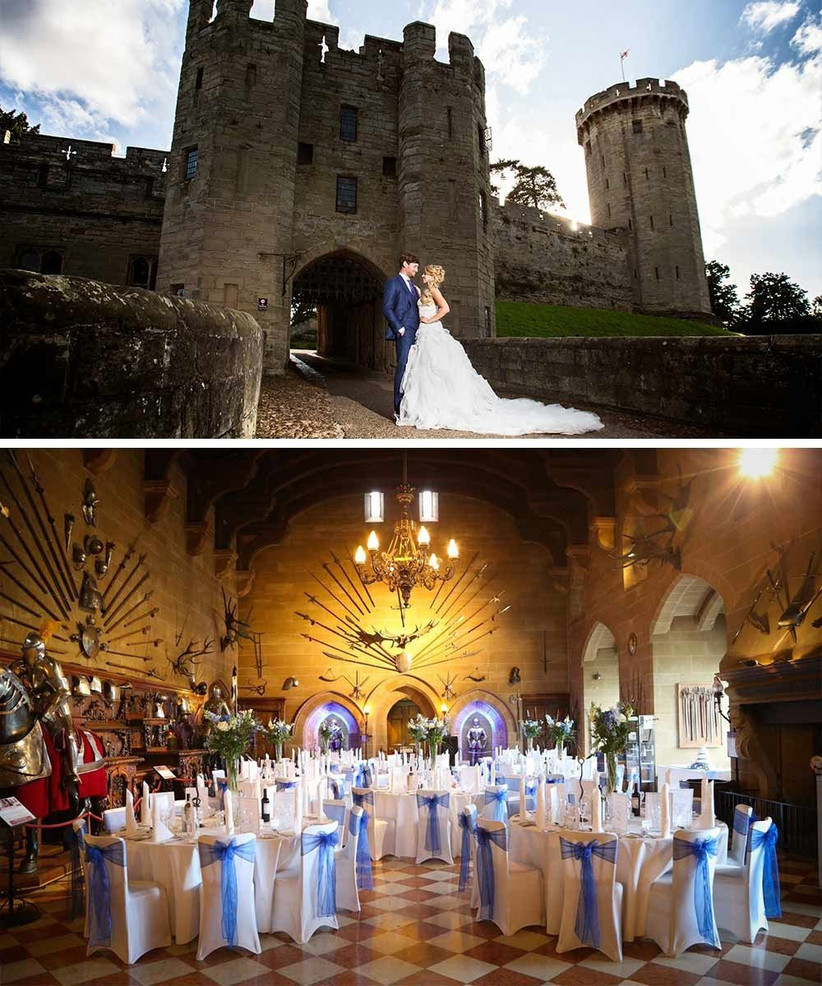 St Pancras Grand – North London
A super unique location to get married is St Pancras Grand which is located in international train station St Pancras. It's oozing with natural sunlight and boasts quirky 1920's décor to add a contemporary feel.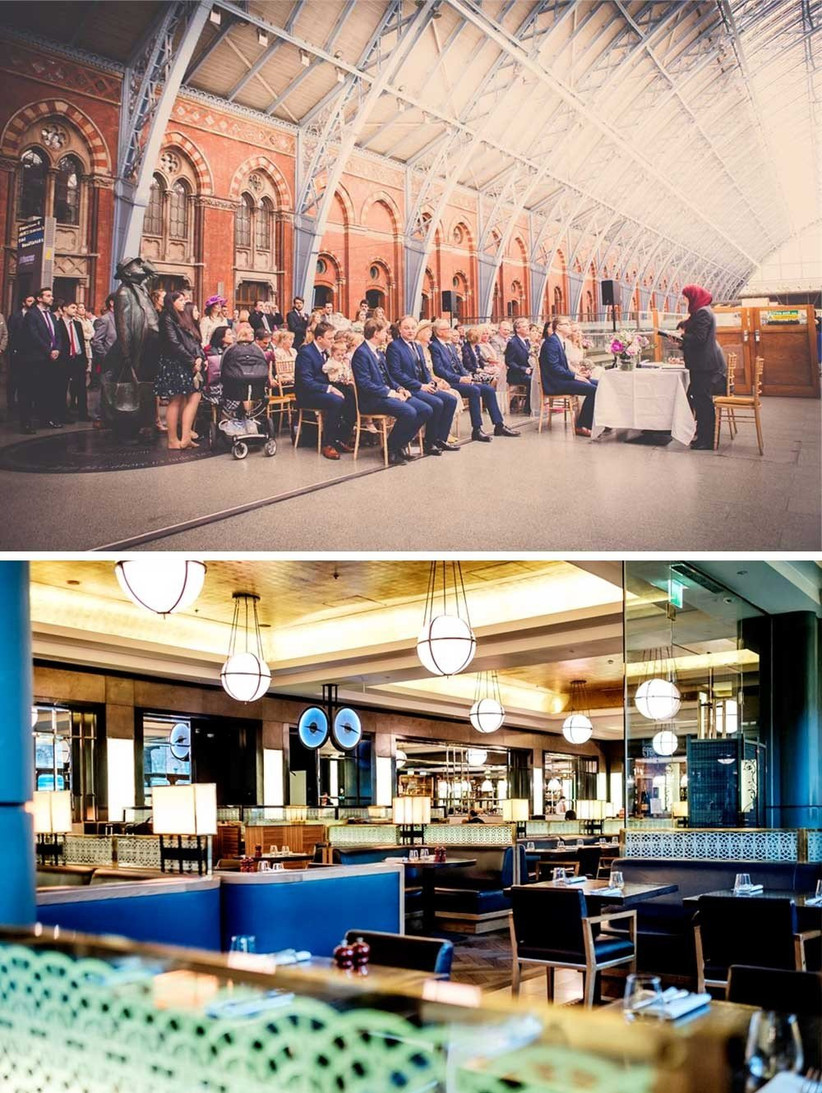 HMS Warrior – Hampshire 
The amazing HMS Warrior is sure to make your wedding memorable. It blends together Victorian architecture with a charming ambiance and 21st century hospitality to make sure that everything about your wedding day is nothing but perfect.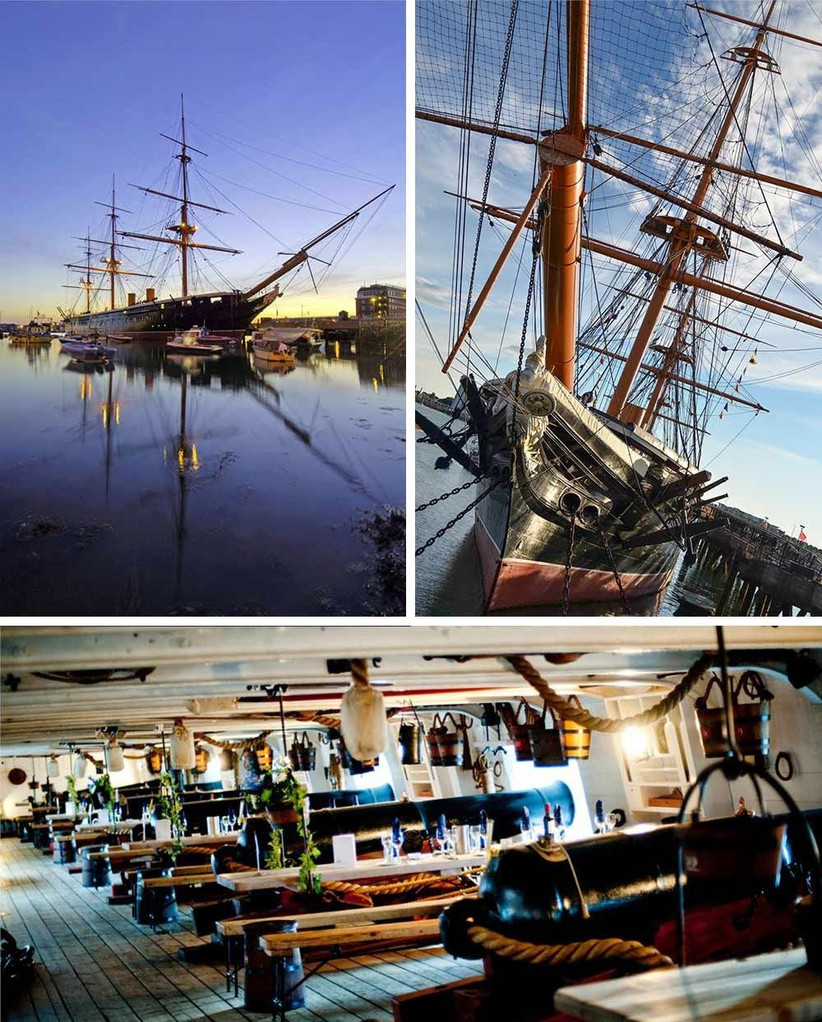 If you're on a wedding budget, have a look at our affordable wedding venues. They are just as gorgeous and you wouldn't believe the prices!