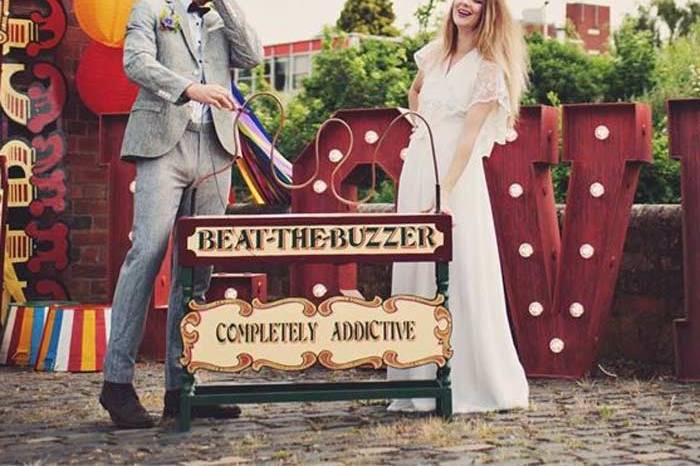 If you're planning a pretty outdoor wedding ceremony or reception, then a great way to entertain your guests is with some classic games that can be played outside.
READ MORE: 17 Stunning Summer Wedding Venues
Not only is this a perfect ice breaker for friends and family who might be meeting for the first time, it's also a brilliant way to get everyone involved and having fun – not to mention you'll get loads of priceless photo moments. If you're stuck for ideas, read on for our edit of fantastic outdoor wedding games that are suitable for every celebration.
NB: We have included third party products to help you navigate and enjoy life's biggest moments. Purchases made through links on this page may earn us a commission.
Boules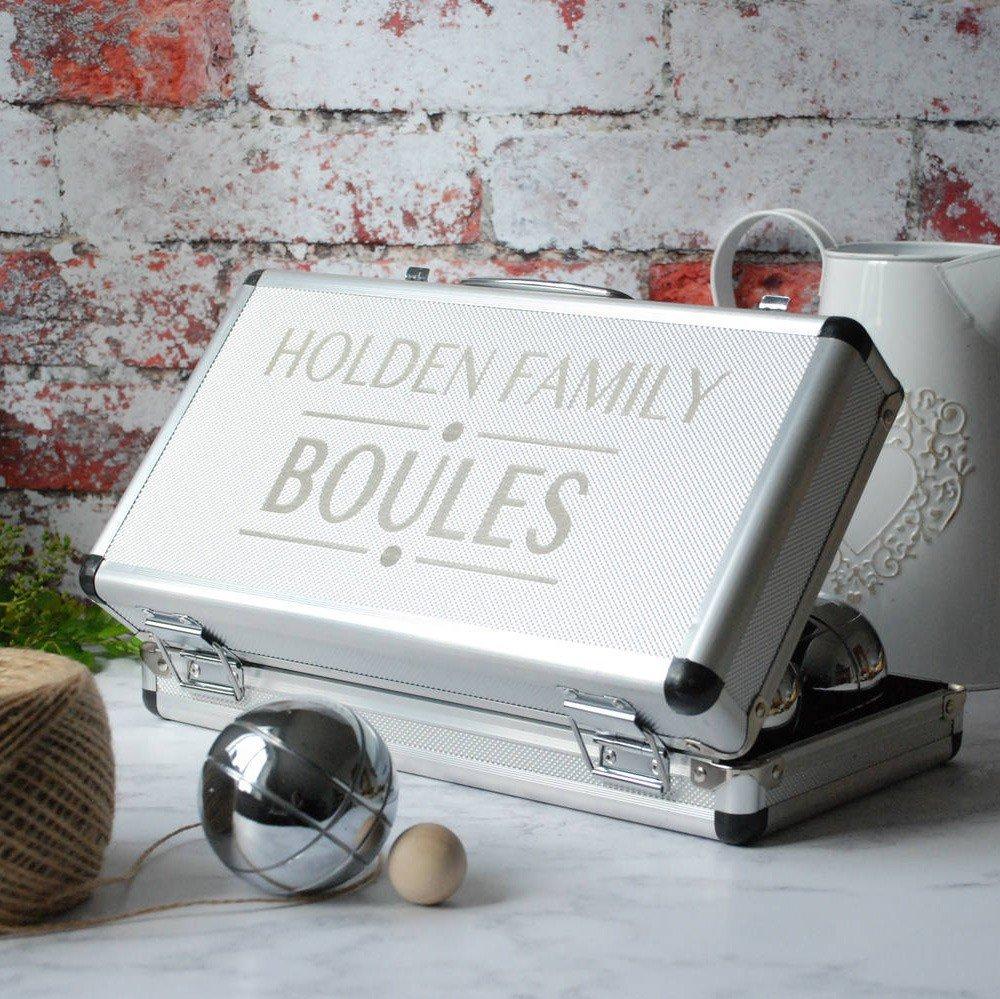 Boules will be a fun and easy game that is great for all ages. We love this gorgeous personalised boules set from Bespoak that includes your family name – it will be a perfect keepsake after the big day.
Tennis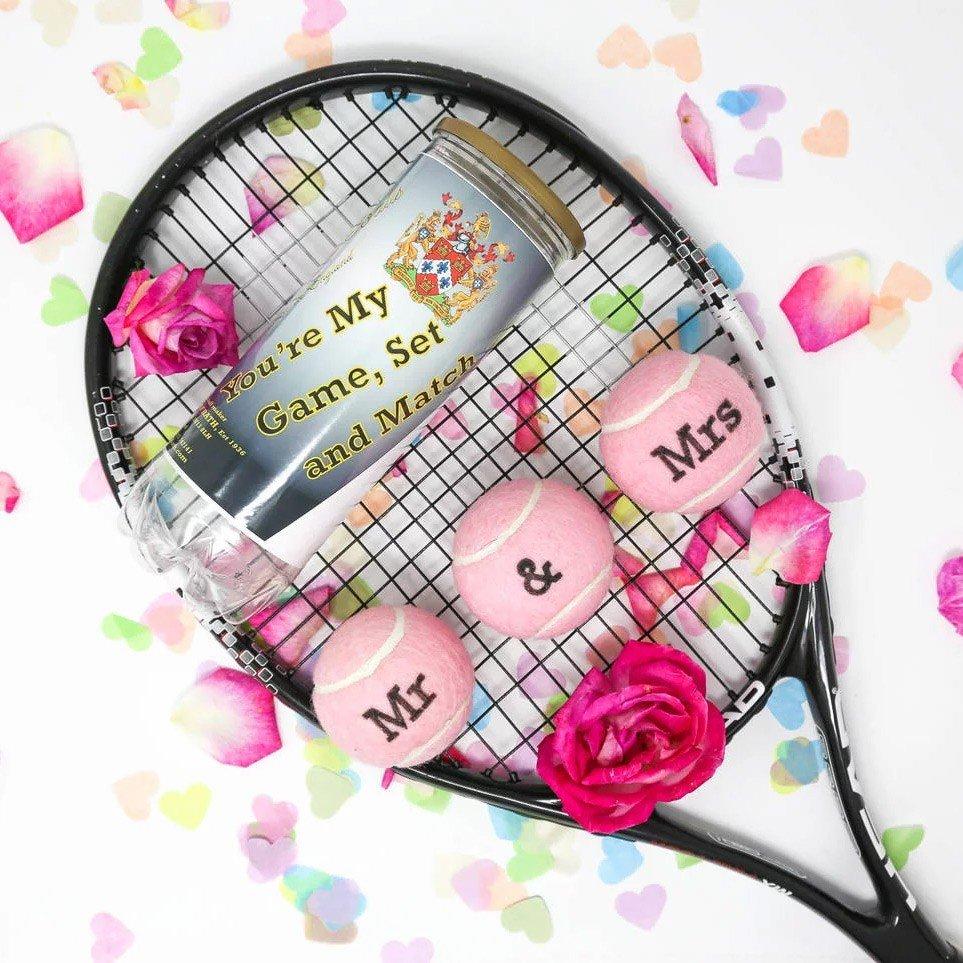 Ok so perhaps a full game of tennis is too much for your wedding day! But if you and your other half are big tennis fans then this super cute wedding tennis set from Price of Bath is a great purchase and you can have some really fun tennis-themed wedding photos.
READ MORE: 23 Wedding Photos to Capture on Your Big Day
Dominoes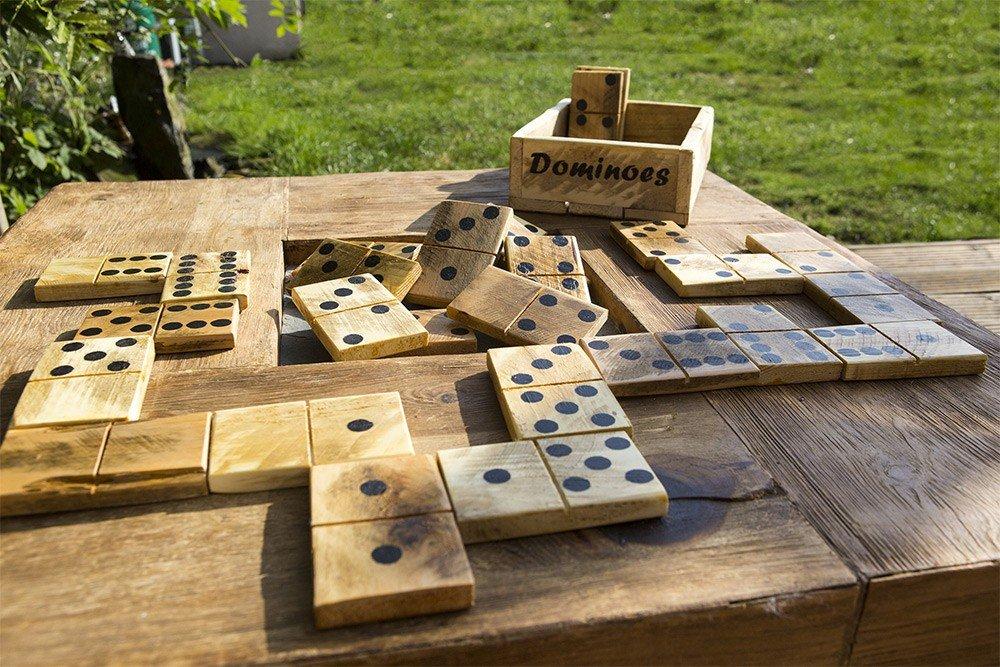 This giant wooden dominoes set from Wood N Lots of Love will be the perfect outdoor wedding game. We love the vintage style look to this set and you can use it again and again after the big day.
Prosecco Pong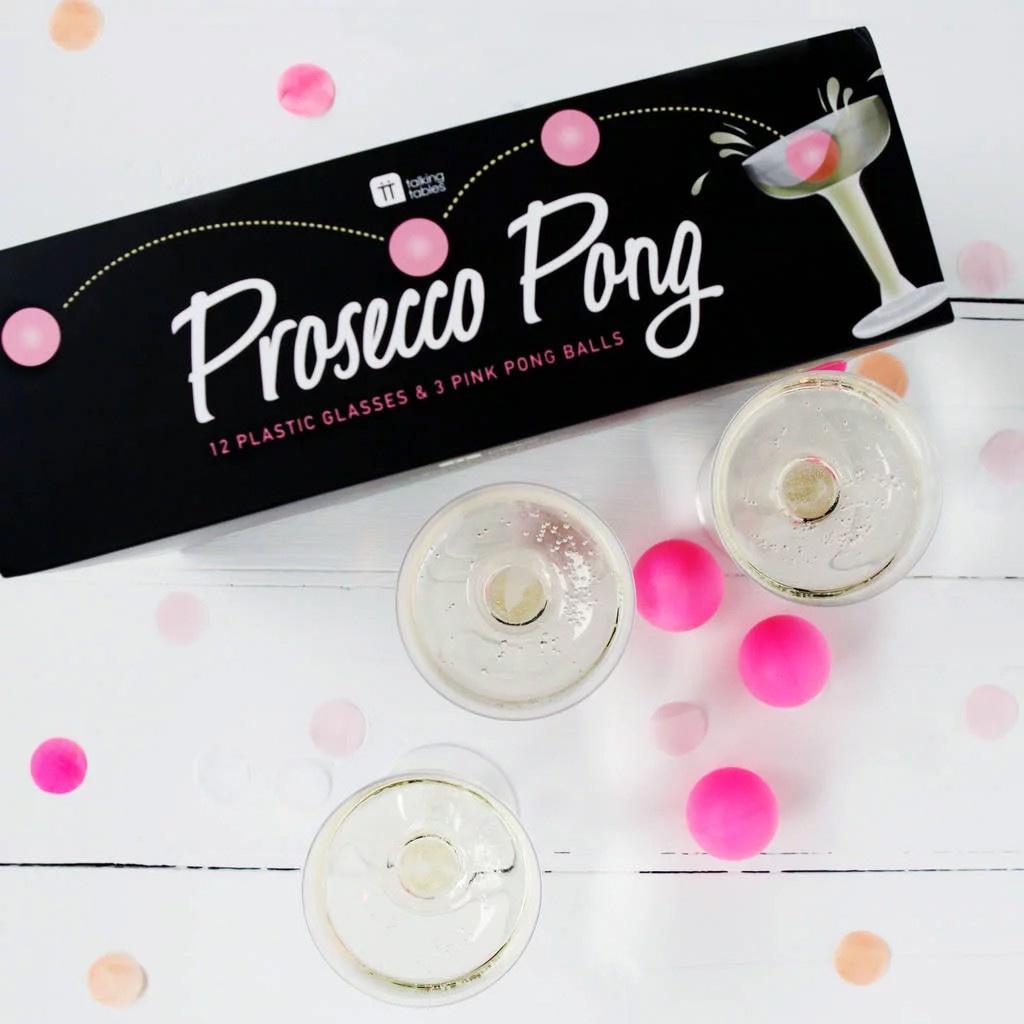 Beer pong gets a sophisticated upgrade by becoming prosecco pong! This fun game from Post Box Party can be set up in the grounds of your wedding venue and you are sure to get some amazing wedding photos of all your guests having fun playing it.
Coconut Shy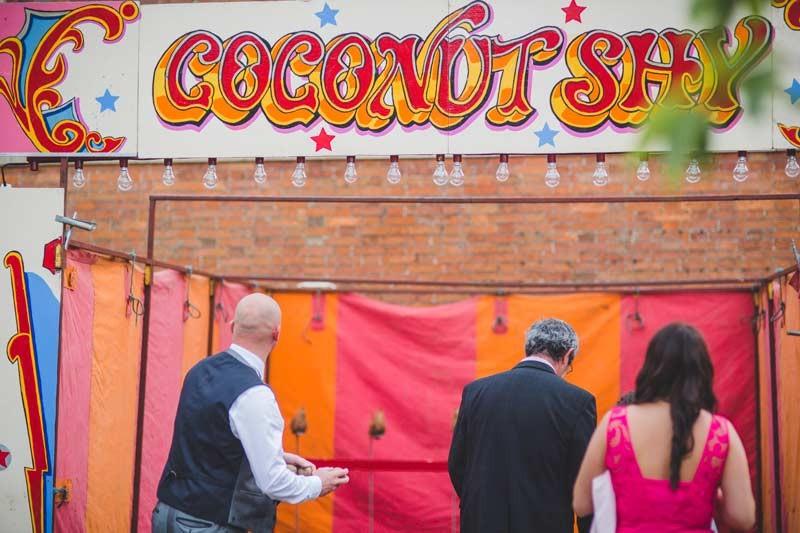 Image: James Green Studio
Festival weddings are all the rage right now – if you're having one then why don't you add to the summery feel by having carnival style outdoor wedding games? We loved the fete set up at Emily and Ashley's real wedding, which included this amazing vintage coconut shy.
Lawn Scrabble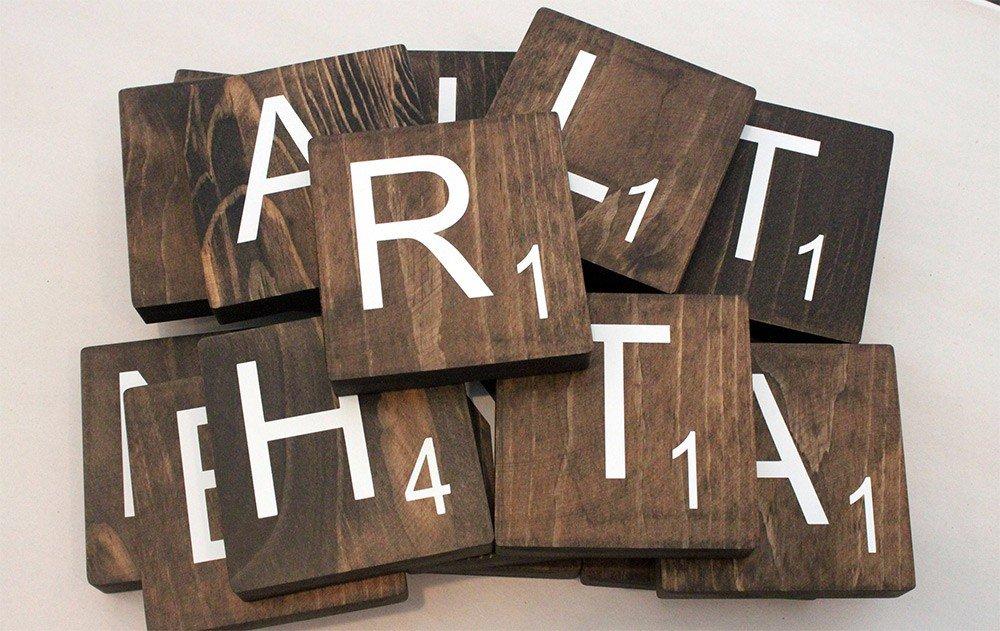 Who doesn't love this classic board game? If your summer wedding venue has a nice big lawn then you could set up your own giant scrabble game. If you want to DIY then cut out squares of cardboard and write the letters on in permanent marker or you can buy giant scrabble letters from Sweet Jean Shop.
Rounders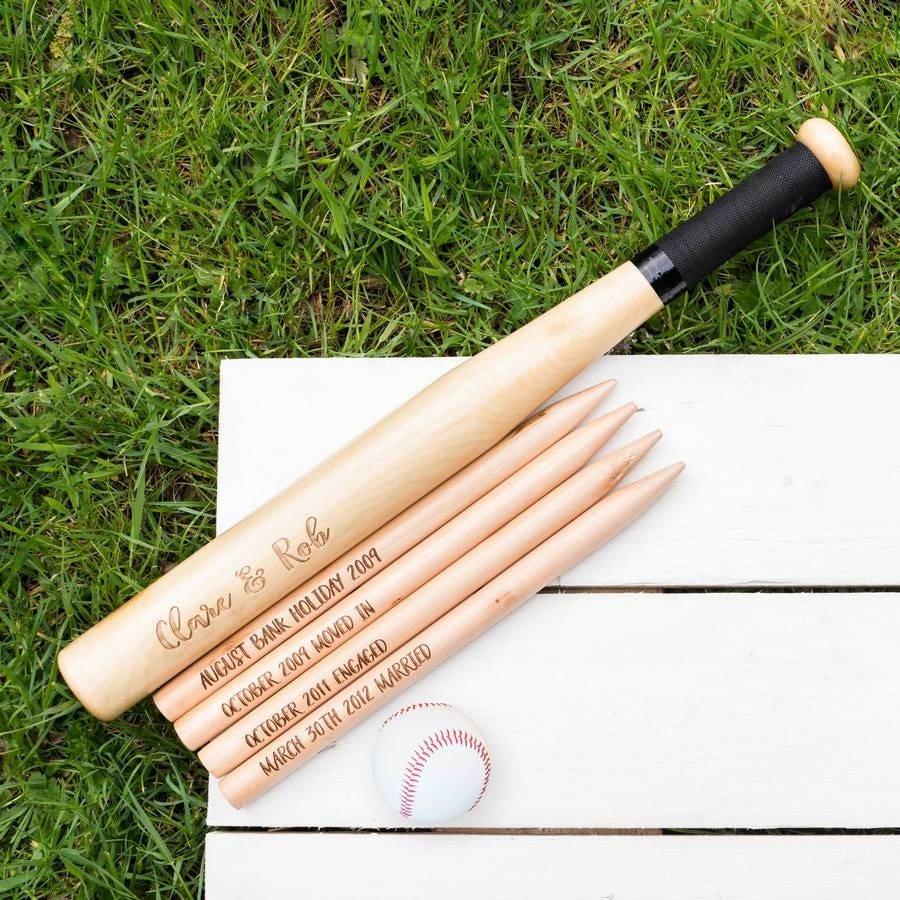 It can be tricky when you've got younger guests who will want entertaining at the reception, so double check with your venue if a game of rounders can be held outside. This is a fantastic game that will really get the competitive spirit going – and the adults can join in too! Make it extra special by buying this personalised wedding rounders set from Bespoak.
READ MORE: Wedding SOS: How to Keep Children Entertained on Your Wedding Day
Break the Piñata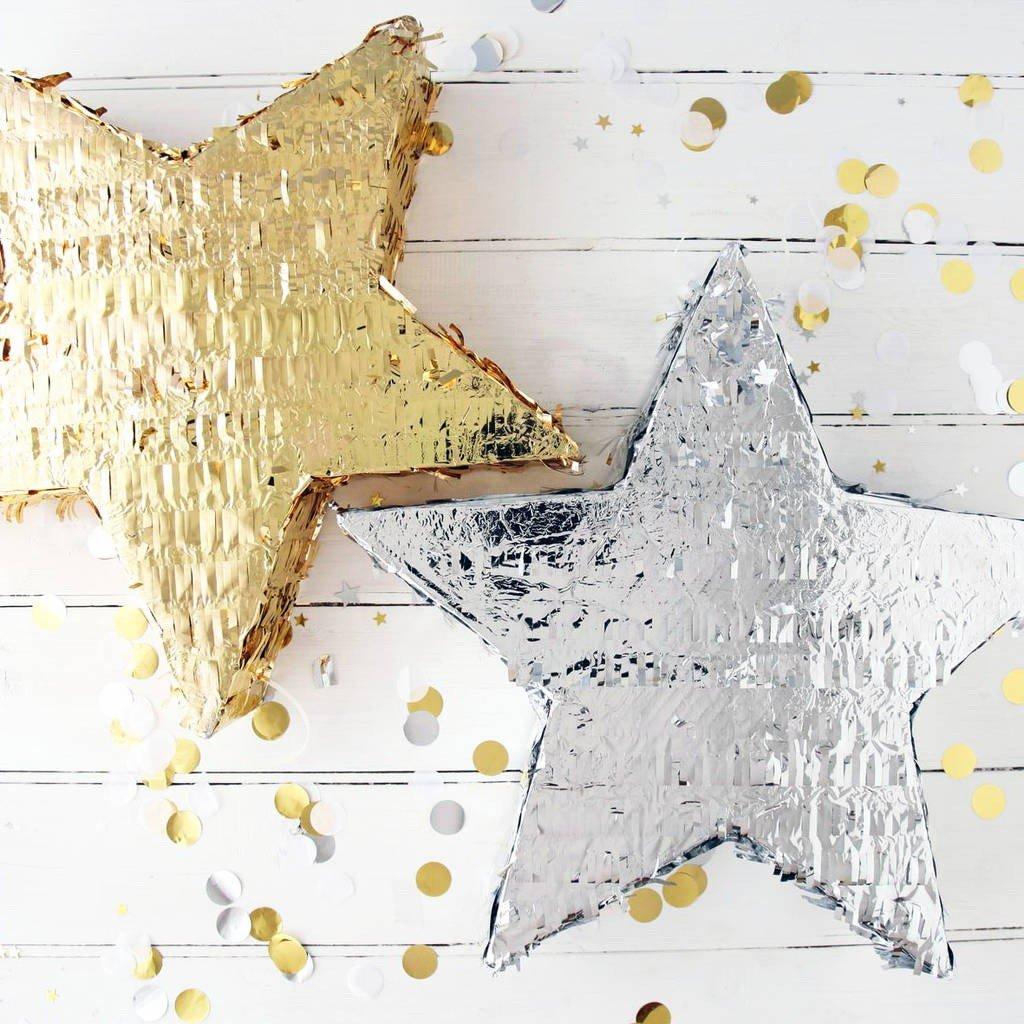 They're fun to break, they're full of sweets and they also add a decorative touch – we can't see any downside to a game of 'break the piñata'. This outdoor wedding game is perfect for giving your reception a summer party vibe, we adore these glitter piñatas from Post Box Party.
Giant Connect Four
Kids and adults alike will enjoy a game of Connect Four, and a giant outdoor version will take things up a notch. Vintage games will take guests right back to their childhood and you can buy a wooden version for under £30 on Amazon.
Giant Jenga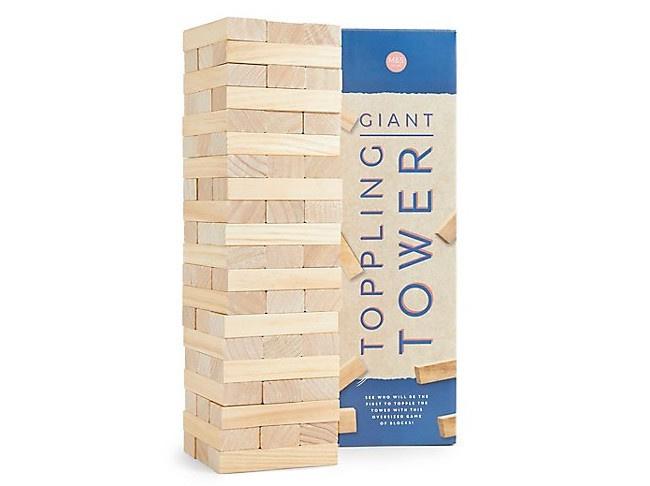 This traditional game is always tense, so a giant garden version would definitely take things to the next level. This giant toppling tower from Marks and Spencer is a must have outdoor wedding game – make sure your photographer snaps lots of pictures of your guests' reactions when the tower falls.
Twister
This is an easy one to pull off if you're looking for classic outdoor wedding games and you can pick up this retro game cheaply on Amazon. Simply grab a Twister mat, kick off your shoes and get playing. We challenge you not to laugh as you watch all your relatives get tangled up!
Bobbing for Doughnuts
As if we need an excuse to eat doughnuts, this outdoor wedding game is both delicious and fun. Tie each doughnut on a string and hang from a tree. Then your guests need to keep their hands behind their backs and use their mouths to retrieve the doughnut (and eat it afterwards of course).
READ MORE: 11 Amazing Ways to Include Doughnuts in Your Wedding
Swingball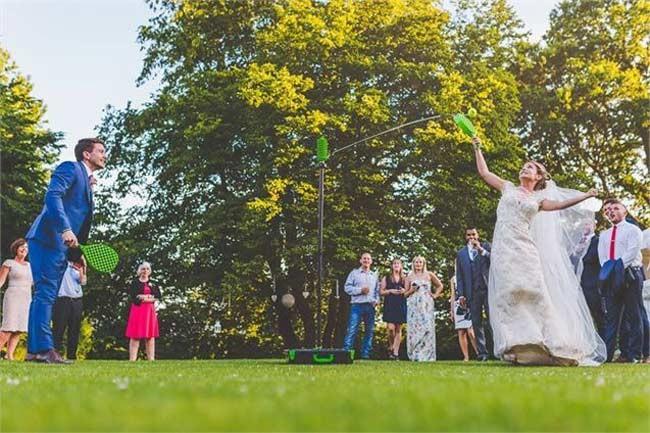 Image: Sam & Louise
Forget the first dance, how about a first game of swingball as a married couple? Your venue may be able to provide the swingball game, but if not then they're fairly cheap to buy from various home stores.
Space Hopper Race
For a slight variation on the sack race, a space hopper race will provide similar laughs and is one that both adults and kids can enjoy. Prizes should be arranged for the winners and the losers should do a forfeit decided by the bride and groom.
Treasure Hunt
If your venue has spacious gardens or grounds with lots of ittle nooks and crannies, then a treasure hunt is a fantastic game to play. If you've got wedding favours for the children, such as chocolate coins or jars of sweets, then leaving them in various outdoor hiding places for the little ones to find would be a great way to entertain them.
Beat the Buzzer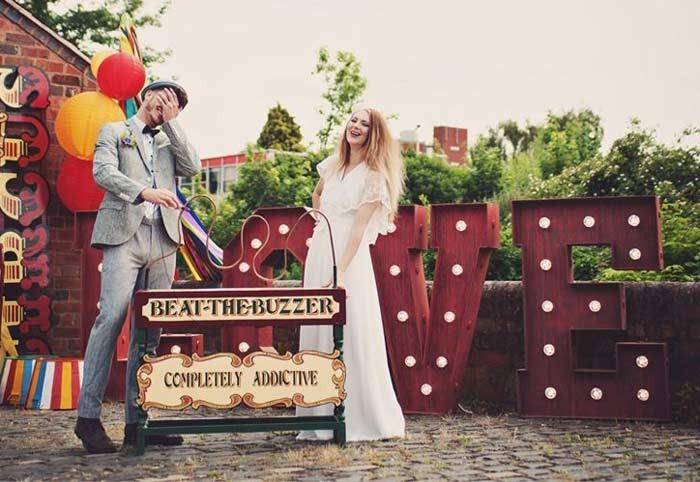 Image: Green Button Photography
How cool is this vintage style game of 'beat the buzzer'? This notoriously tense game will be an ice breaker for the reception guests as they try to make it to the end of the game without setting off the buzzer. You could also add to the theme with other props, such as old fashioned circus signs and retro carnival games.
Noughts and Crosses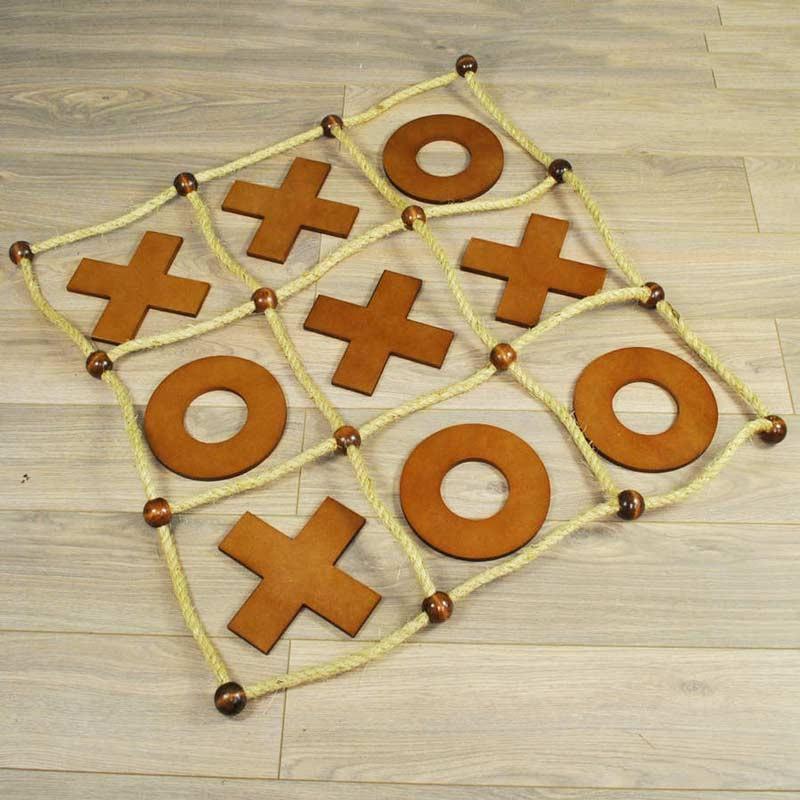 If you're trying to think of outdoor wedding games that are suitable for wedding guests of all ages, then how about a good old game of noughts and crosses? This wooden noughts and crosses game from Garden Selections is an oversized version of the original that would be great for playing outdoors.
Limbo
If you're lucky enough to be having a wedding on the beach, get the party going with a game of limbo on the sands.
Horseshoe Tossing
A horseshoe is known as a good luck symbol for newlyweds, so highlight this wedding tradition with a game of horseshoe tossing. This competitive game can be played anywhere – all you need are some horseshoes and a stick in the ground to throw them at.
Skittles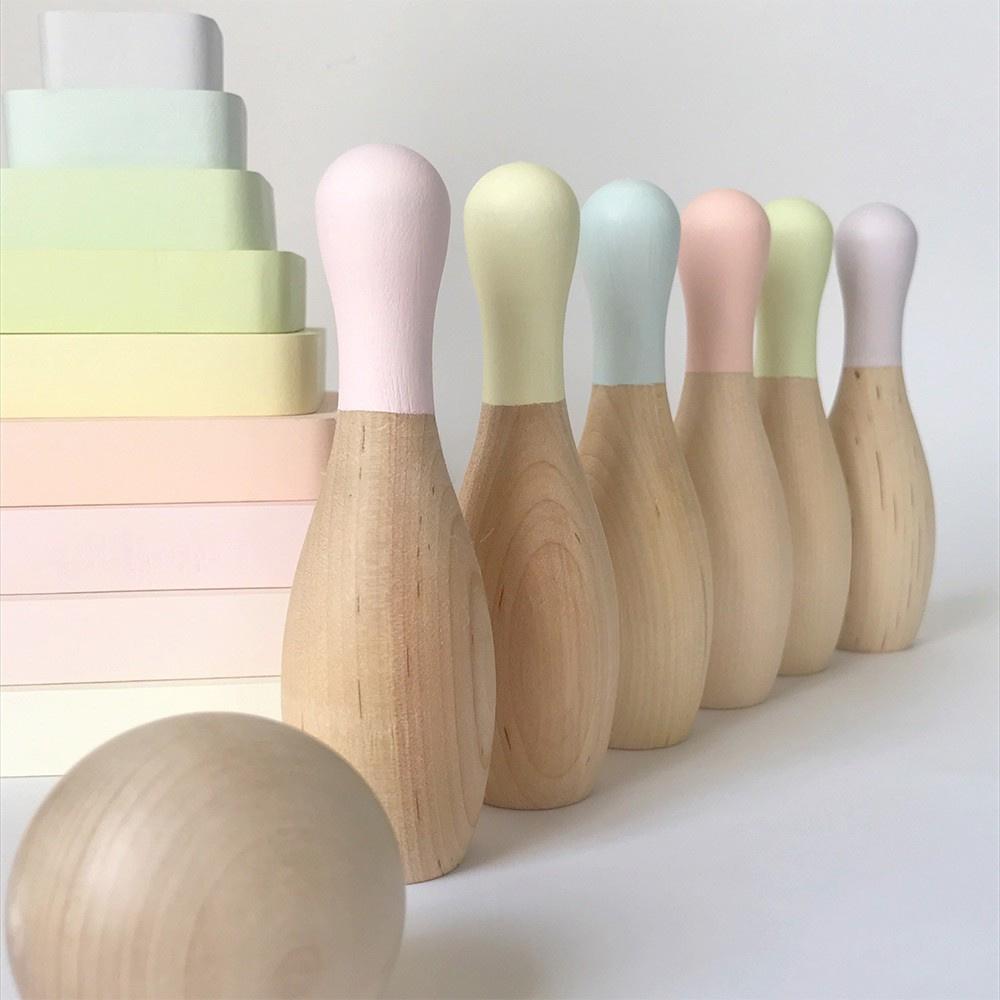 This wooden skittles set from Tilda Loves Teddy is the perfect lawn game for all ages. Show everyone your bowling skills and go for a strike!
Giant Chess
A giant chess set at your reception will be sure to draw attention from your guests. Not only is the game fun to play, the eye catching monochrome colours will also make a nice decorative touch. There are lots of places online to buy a giant chess set, but it's also worth checking with your venue to see if they already have this outdoor game.
Lawn Croquet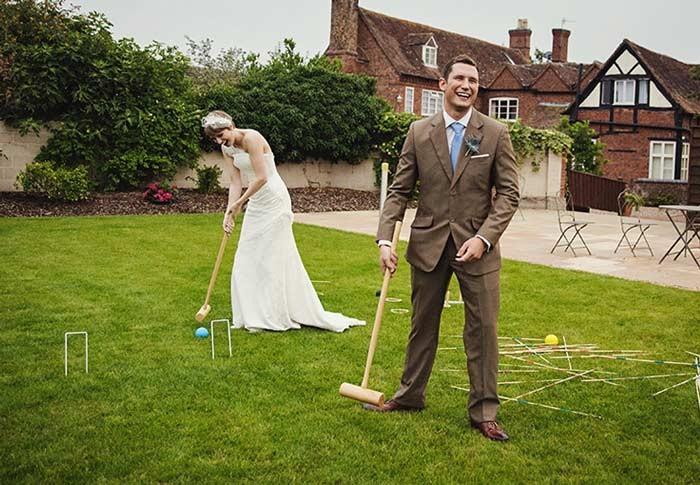 Image credit: Gemma Williams Photography
This classic outdoor game would be perfect for a wedding in the countryside, plus it's easy to set up on pretty much anywhere that has grass. The Curradine Barns venue in the West Midlands is the ideal setting for a game of croquet thanks to its pretty gardens.
Hula Hooping
A slightly unusual choice of outdoor wedding game but a fun one nonetheless. Hula hooping is a great game to play at a summer or beach wedding, plus you can snap some great pictures of your guests doing their best hoola! Turn it into a competition by seeing who can hoola for the longest.
Cocktail Making
Why not turn your reception drinks into a fun outdoor wedding game? Have a cocktail making station set up outside and challenge your guests to use their best mixing skills. The winner is the one who has the tastiest and best looking wedding cocktail – so don't forget to provide extras such as colourful straws, fruit and umbrellas.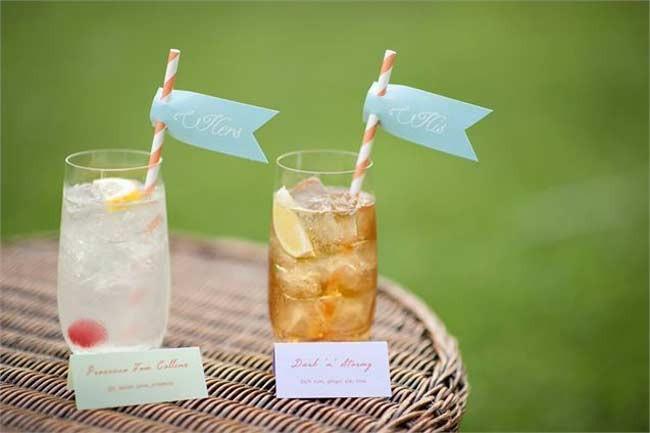 Image credit: Extraordinary Days
Bunting Making
If you're planning a vintage wedding, choose a game to highlight the theme such as a bunting making competition. Guests of all ages will love getting creative with their own bunting and they could even take it home afterwards as a wedding favour. If this activity will involve mess then just be wary of your white dress!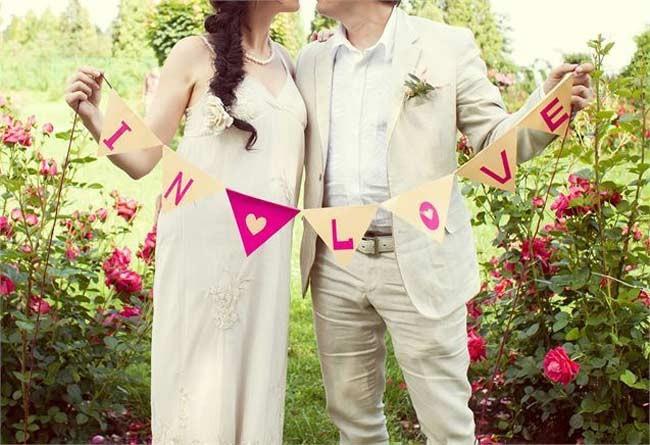 If you're looking for a rustic, outdoor place to hold your wedding, then why not consider one of the venues from our tent, tipi and yurt wedding venues guide.