24 Alternative Wedding Guest Book Ideas Your Guests Will Love
From fun wedding guest book alternatives inspired by Jenga and Connect4 to quirky wall art ideas and fingerprint trees, be inspired by these unusual wedding guest book ideas
We have included third party products to help you navigate and enjoy life's biggest moments. Purchases made through links on this page may earn us a commission.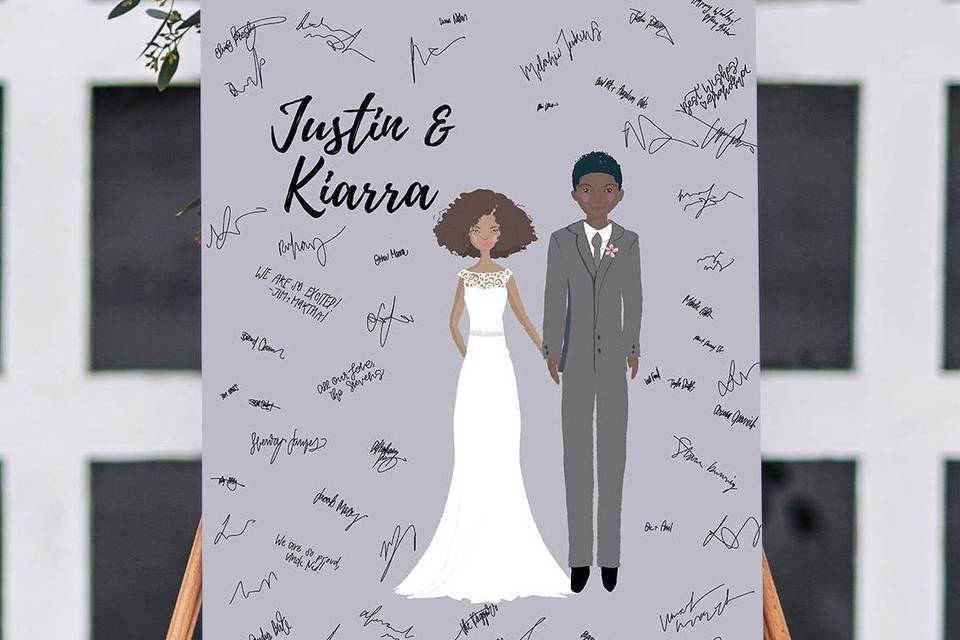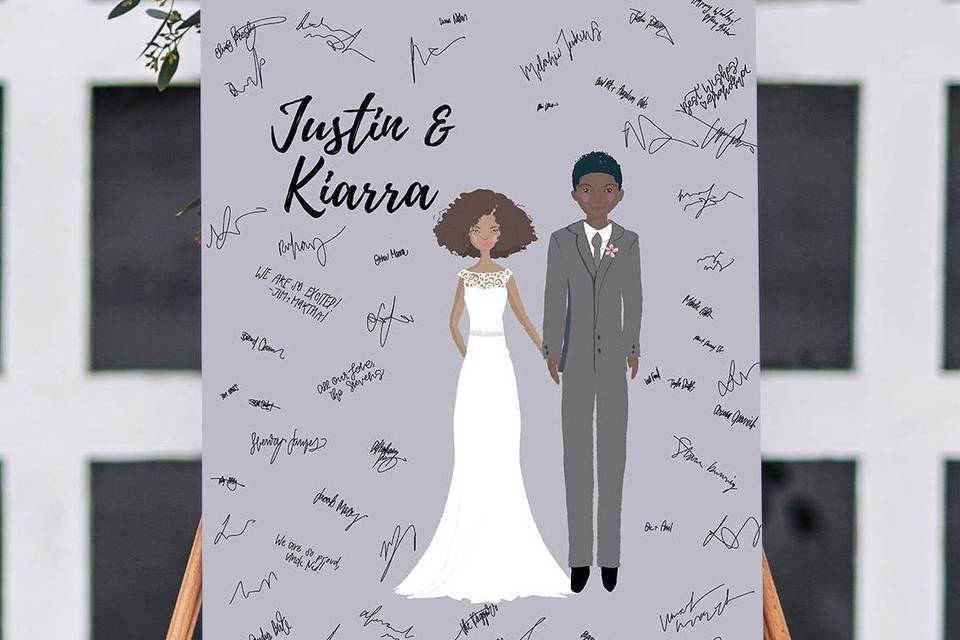 One of the best parts of having a wedding is being able to spend the happiest day of your life with all of your loved ones in one place. You spend so much time creating the perfect experience for your guests on your wedding day, so don't miss out on hearing their special wedding wishes and words they want to say to you by having a wedding guest book.
Rather than a traditional book, there are plenty of fun wedding guest book alternatives out there that mean your guests can be more creative with the messages they leave. Plus you and your new husband or wife will have so much fun after the wedding reading through all those special messages!
Start browsing the most unique wedding guest book ideas to find the style that suits your big day.
Wedding Guest Book Jenga – £18.99, Ginger Ray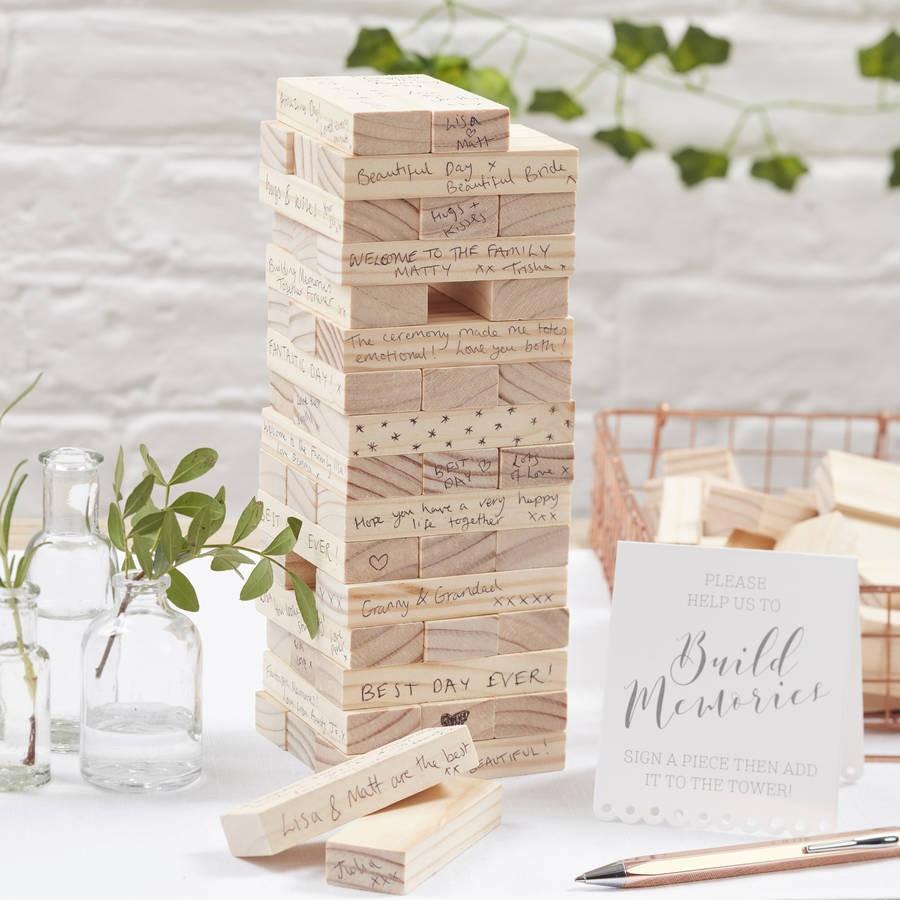 If you are a couple who love childhood games then this wedding-take on traditional Jenga is a fun way to have a wedding guest book alternative that you will use again and again for years to come. Guests write their special messages on the wooden blocks and then you can use these throughout the years to play the traditional game. It will add an extra twist to the game when you are reminded of all those special wedding wishes everyone left for you.
Guest Book Frame and Pegs – £20, John Lewis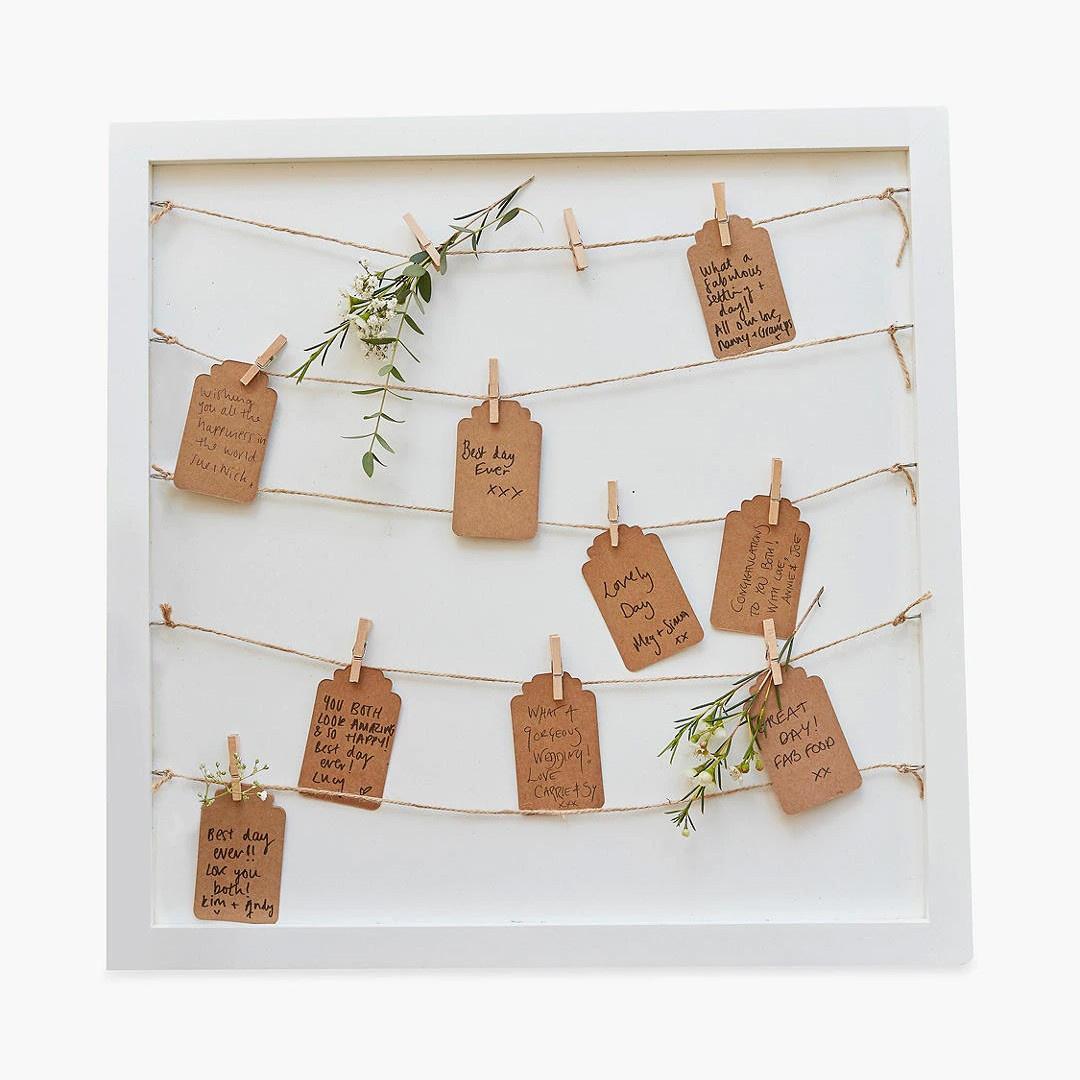 Instead of a book, why not frame your most special messages from your wedding guests? Leave kraft paper tags for guests to write their special notes on and then you can peg your favourite ones onto the frame. Hang it in your home so you are reminded of their thanks, hope and guidance for years to come.
Fingerprint Balloon – £16.95, Amazon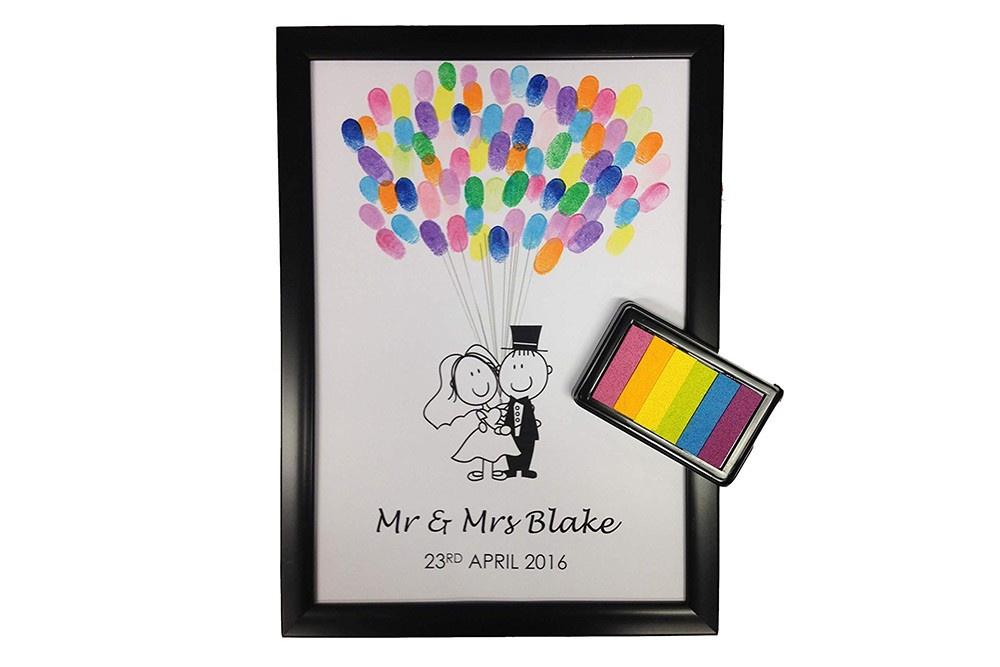 We love the idea of your alternative guest book actually being a piece of art that has been created by all your loved ones. Fans of the Disney movie Up! will adore this balloon-style print. The print comes with brightly coloured inks so your friends and family can leave a fingerprint to make up one of the balloons.
READ MORE: The Best Disney Quotes For Your Wedding Ceremony
Fingerprint Tree – £27, New Forest Print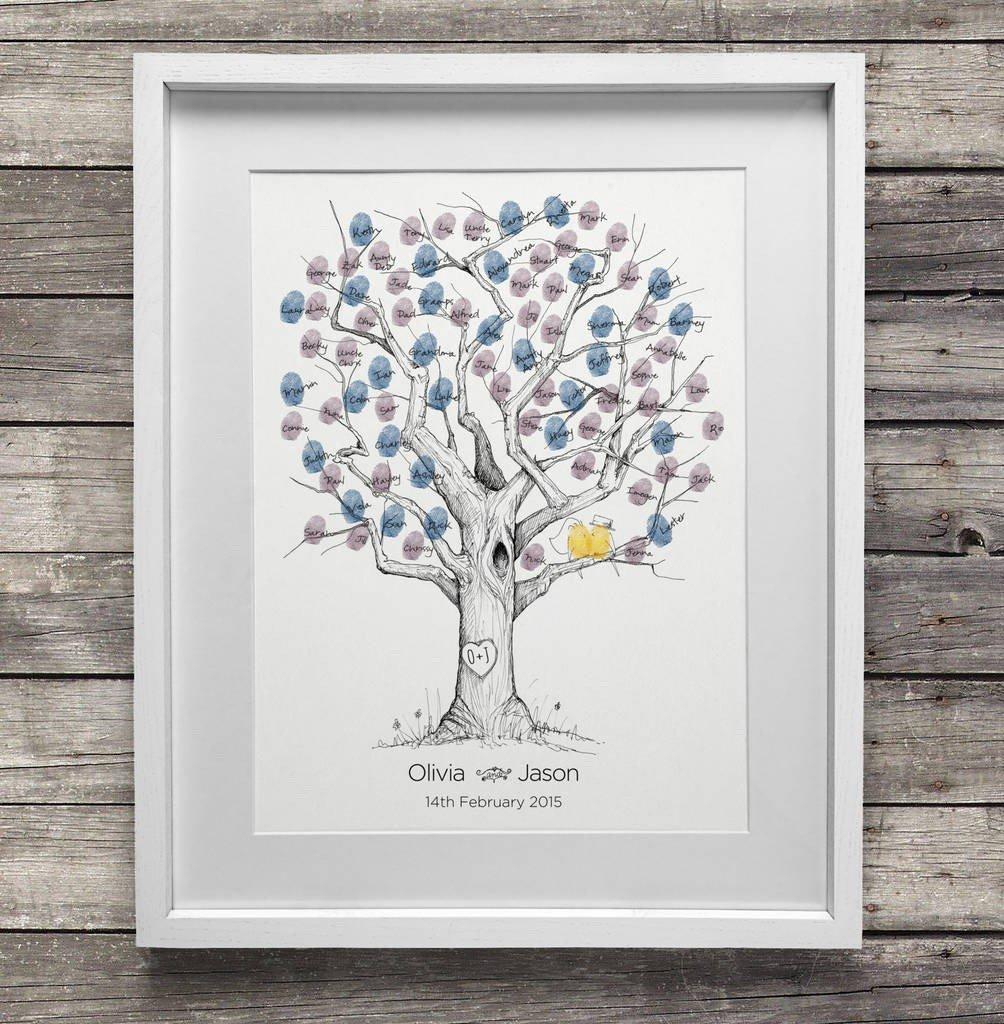 If you like the idea of fingerprints then this oak tree design would also be a lovely idea. We like the notion that your initials are engraved into the trunk of the tree and then all your friends and family come together to create the leaves, leaving you with a full tree.
Personalised Wedding Guest Box with Hearts – £39.95, Mirrorin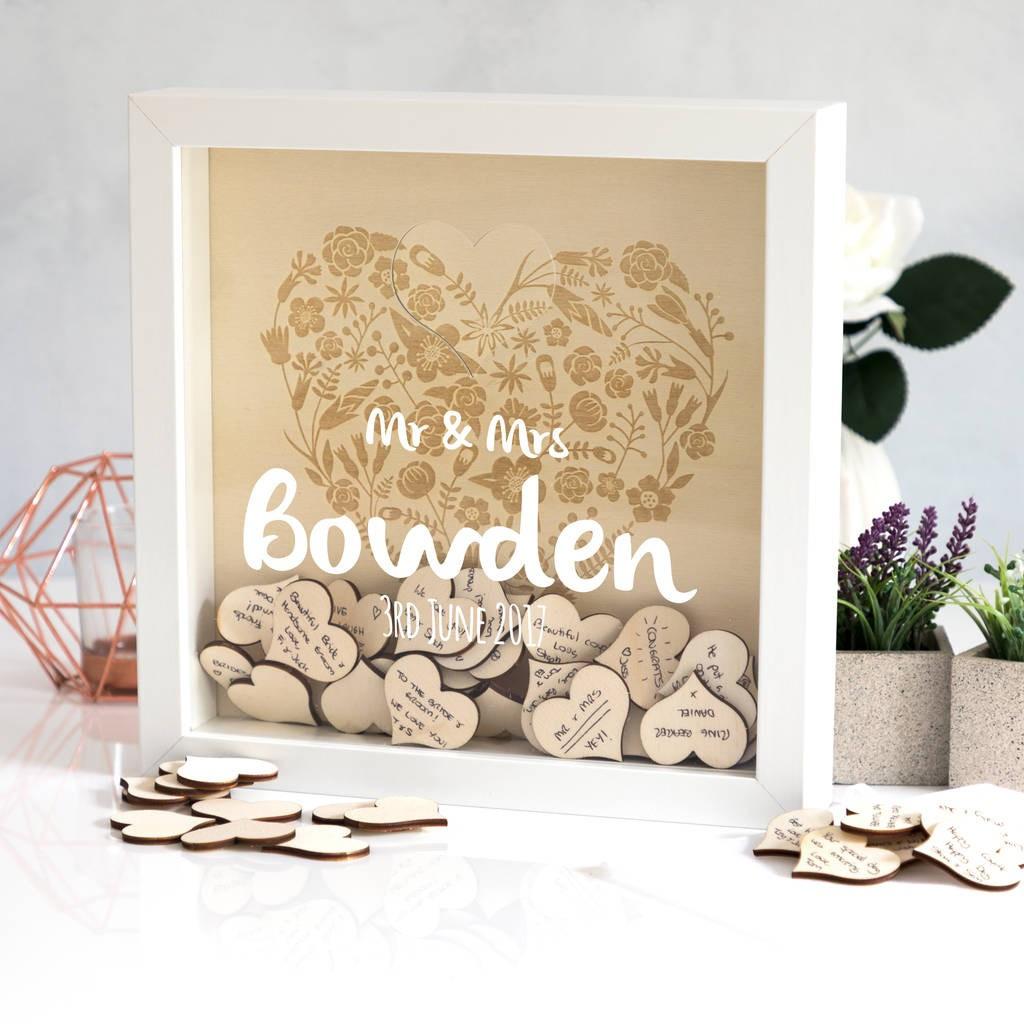 This personalised wedding guest box comes with blank wooden hearts that guests can write special messages on and then post into the box. Thanks to the clear front you can then see all the messages piling up. This personalised box is a lovely memento that you can keep in your home.
Four in a Row Wedding Guest Box – £49.95, Bee Creative Online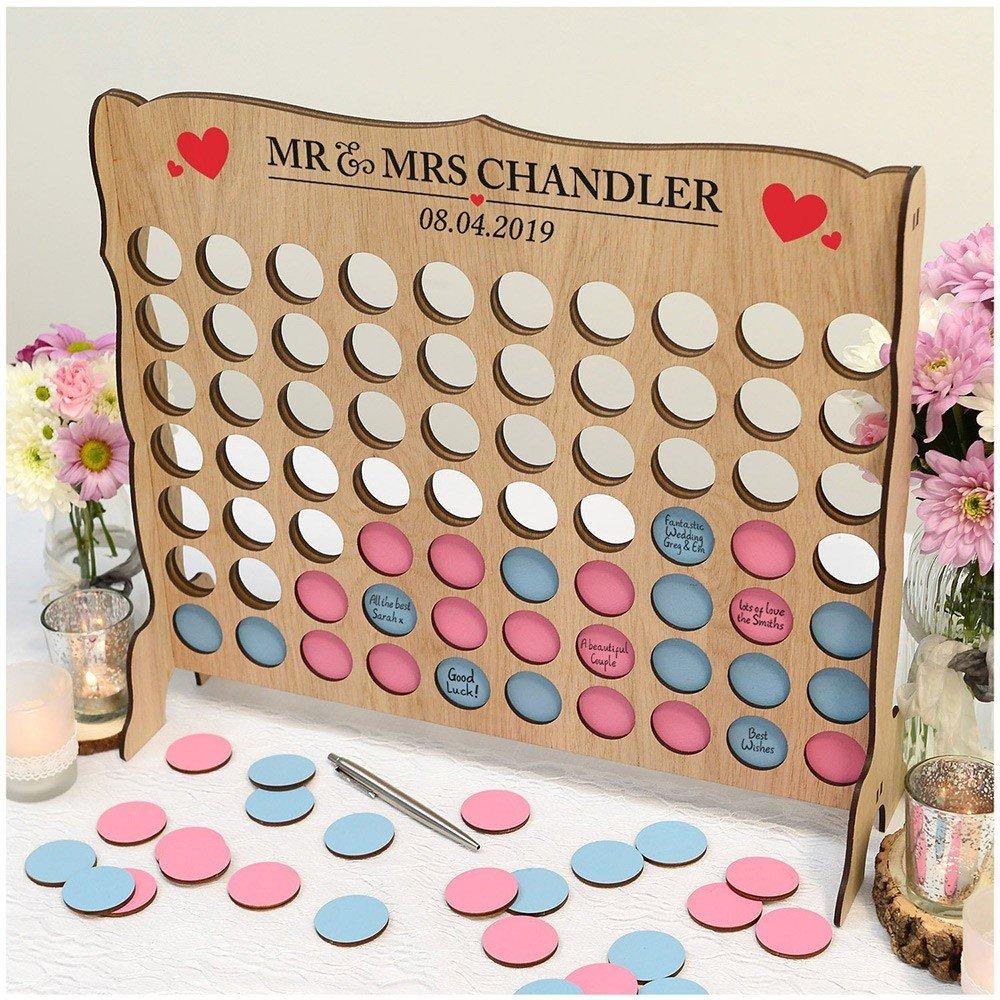 If you and your other half love the 90s game Connect4 then this fun take on the game as a guest book alternative is perfect for you. Guests can write their messages on the colourful discs and then play a quick game of Connect4 as they leave their message.
Wooden Date Suggestion Box – £12.99, Ginger Ray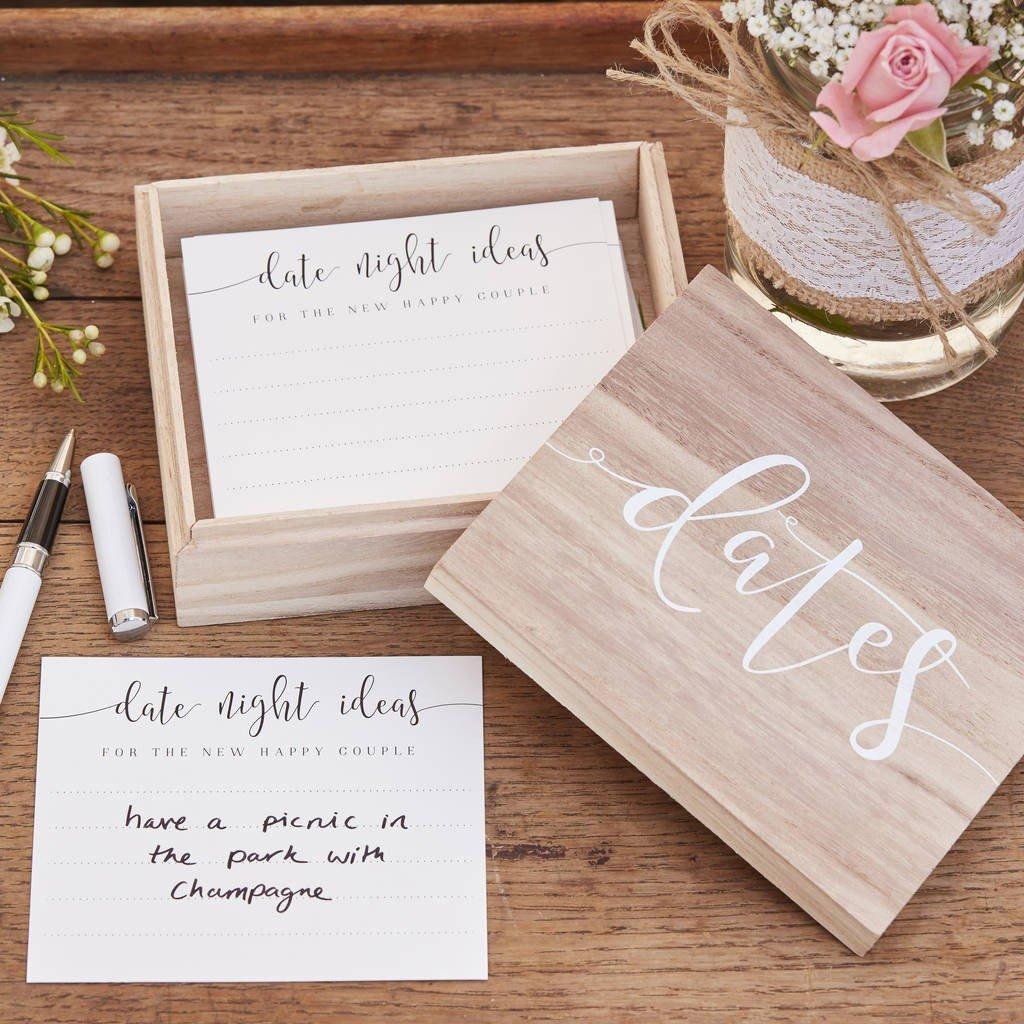 Rather than your wedding guests leaving you well wishes, why not instead ask them to suggest date ideas for you and your new husband or wife? You could then make a promise to each other that during your marriage you will do every one of those suggested date ideas.
Wooden Guest Book – £25, Victoria's Stitches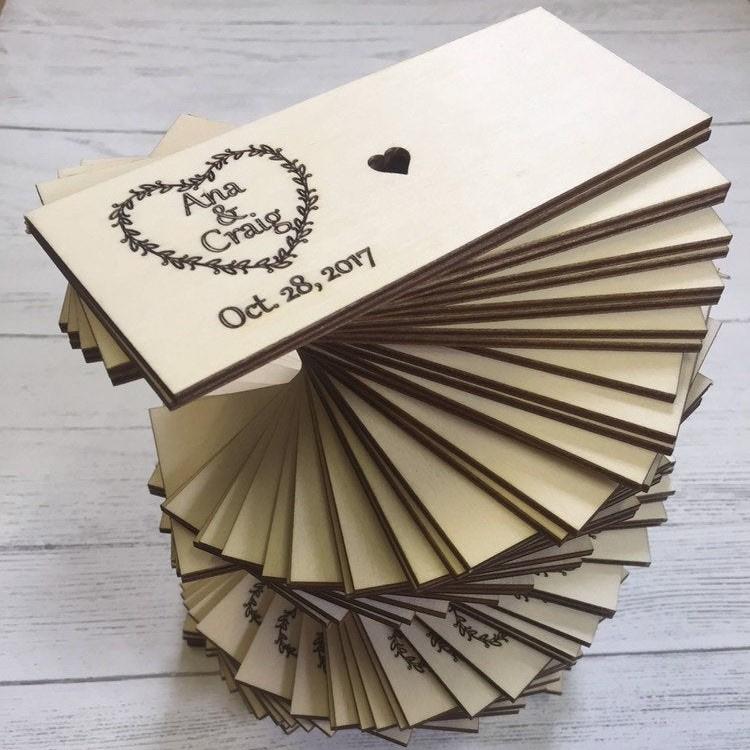 Rather than a traditional guest book, these wooden slats can be personalised with your names and your wedding date. Your guests can then slide their completed wooden slat onto the post and you can watch the messages build up throughout the evening.
Personalised Record Wedding Guest Book – £24.99, Bird & Key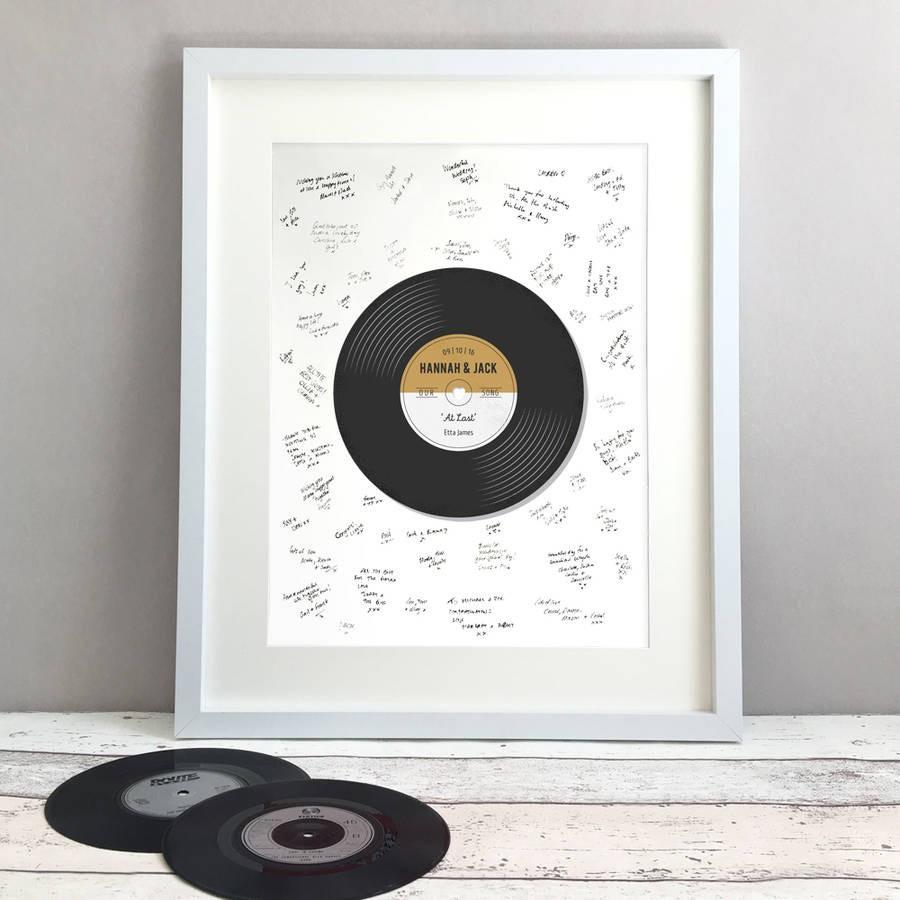 Music fans will adore this alternative to a traditional guest book. The record in the centre of the picture can be personalised with your names, your wedding date and the name of "your song", whether it's a song that is special to you or your first dance song.
READ MORE: The 150 Best First Dance Songs of All Time
Custom Portrait Guest Book – £45.94, Unearthed Paper Co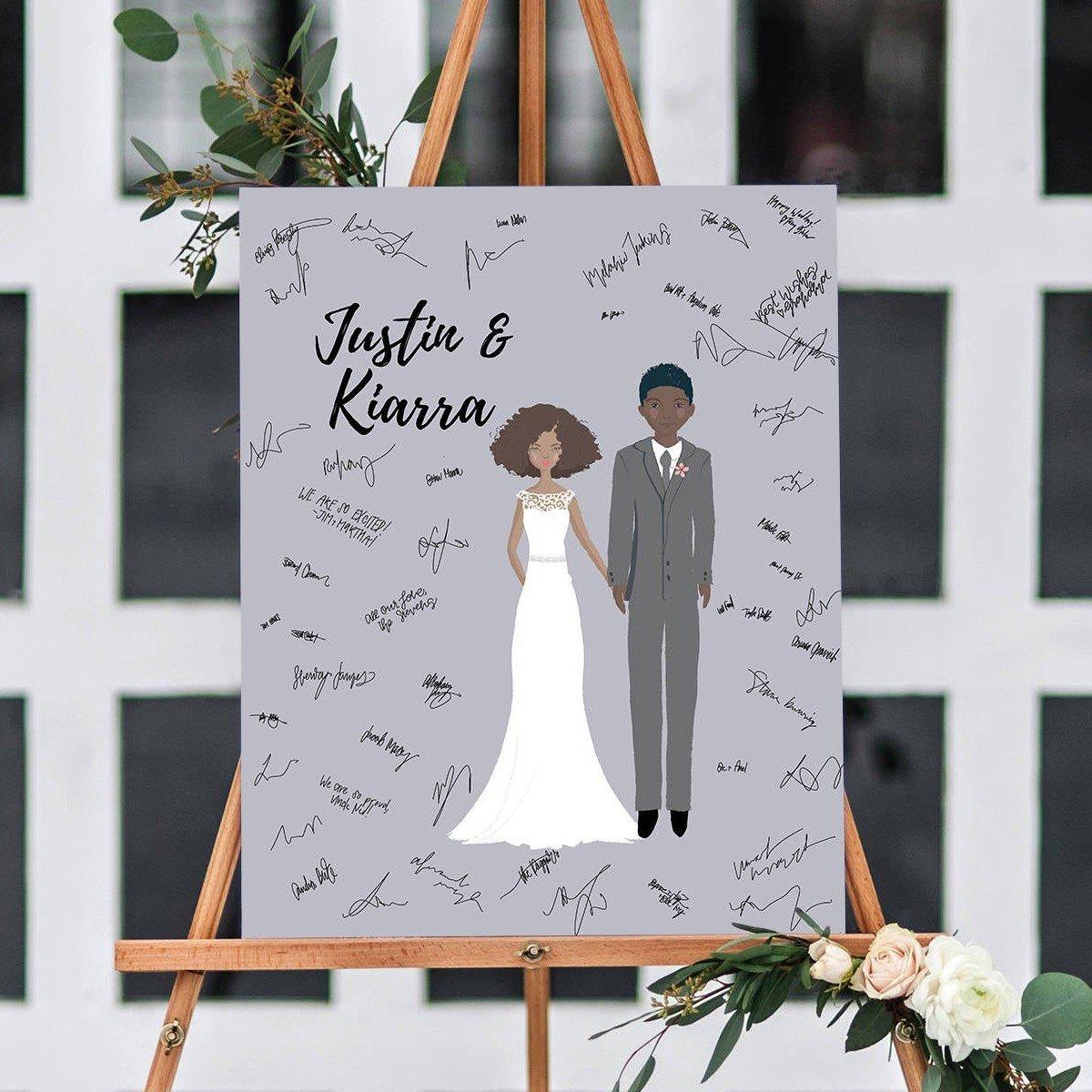 This pretty custom portrait print is a bespoke design that will look like you and reflect your wedding day outfits. You can also include children and pets in the portrait to truly reflect the family you are about to become.
Glass Wishing Jar – £14.99, Ginger Ray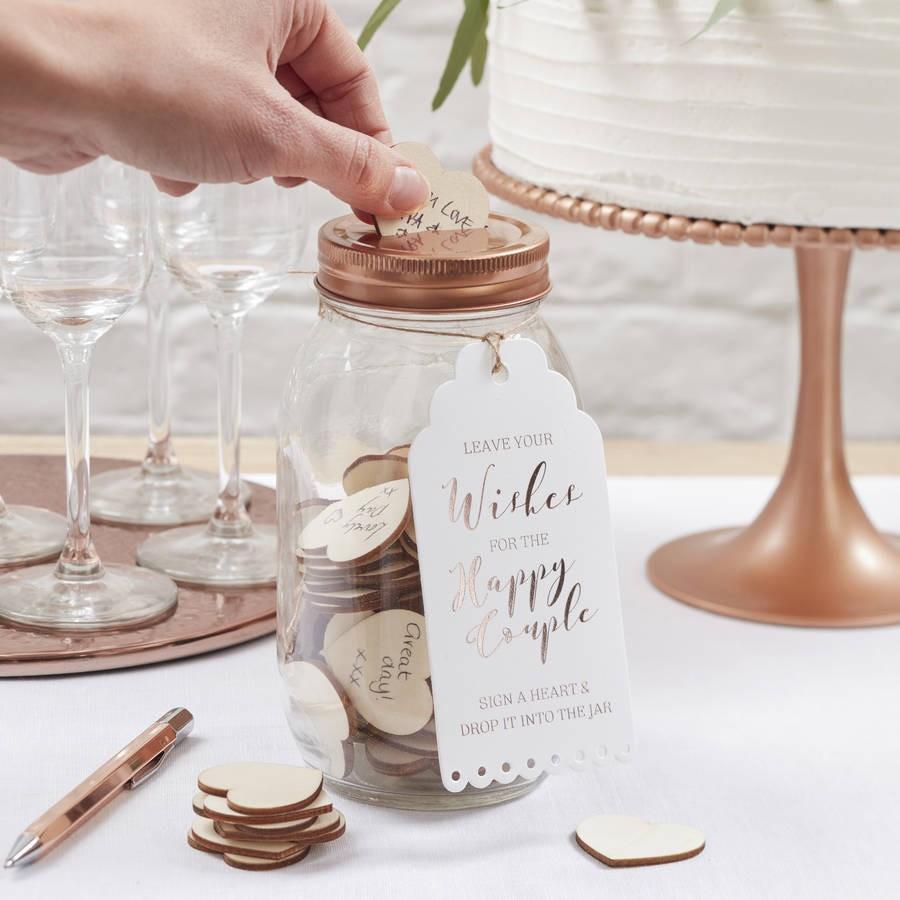 If you are having a vintage-style wedding then this glass wishing jar would be a beautiful addition to your wedding decor. This rose gold jar will start the day empty but by the end of the day will be filled with wooden hearts containing messages of love from your wedding guests.
READ MORE: 47 Vintage Ideas for Your Wedding
Rustic Wedding Guest Book – £70.86, Guest Book Envy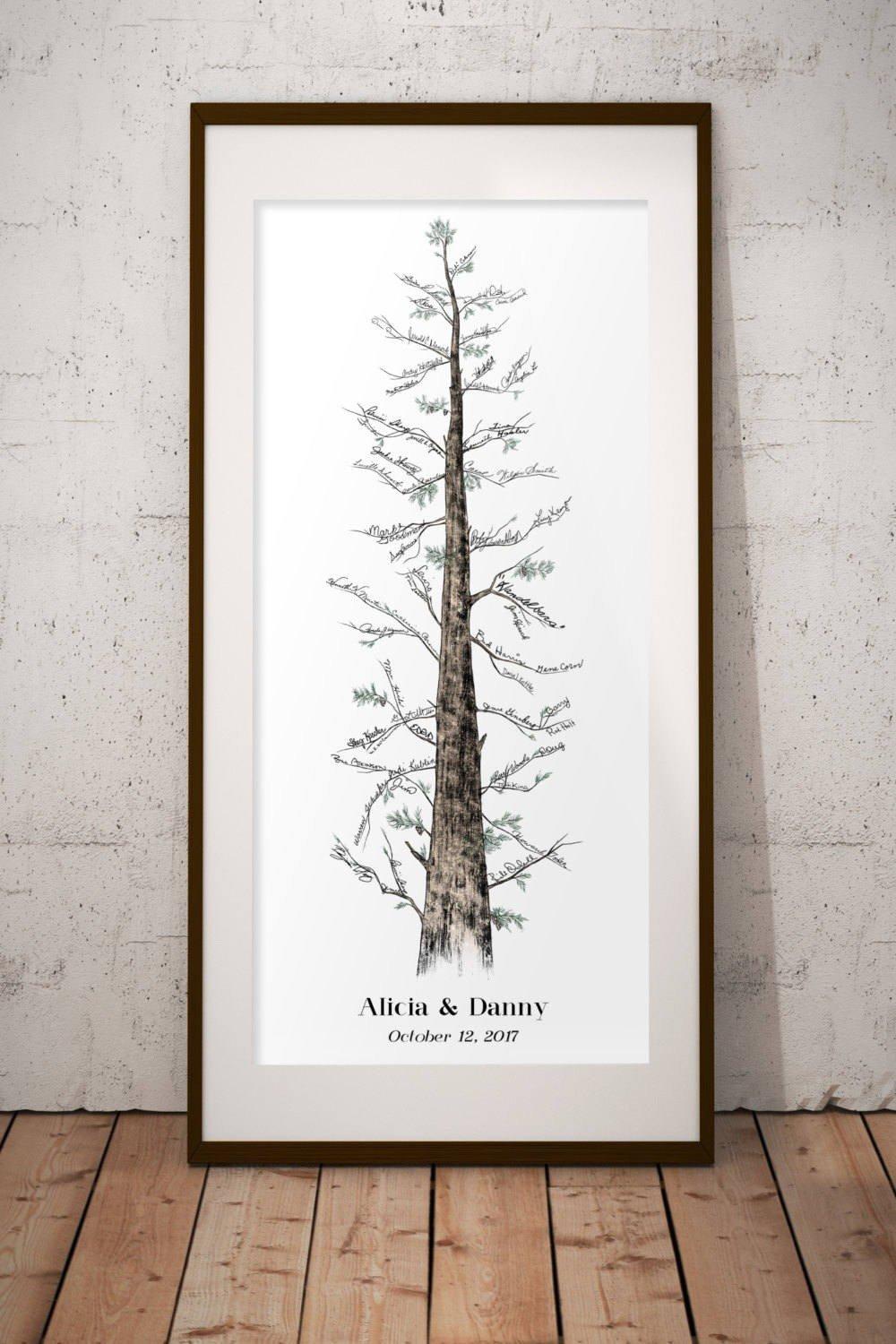 This impressive alternative to a traditional guest book would be perfect for a rustic-themed wedding day. Your guests leave their names next to the tree branches to create a beautiful piece of statement art you can keep.
Personalised Guest Book Print – £22.95, I Love Design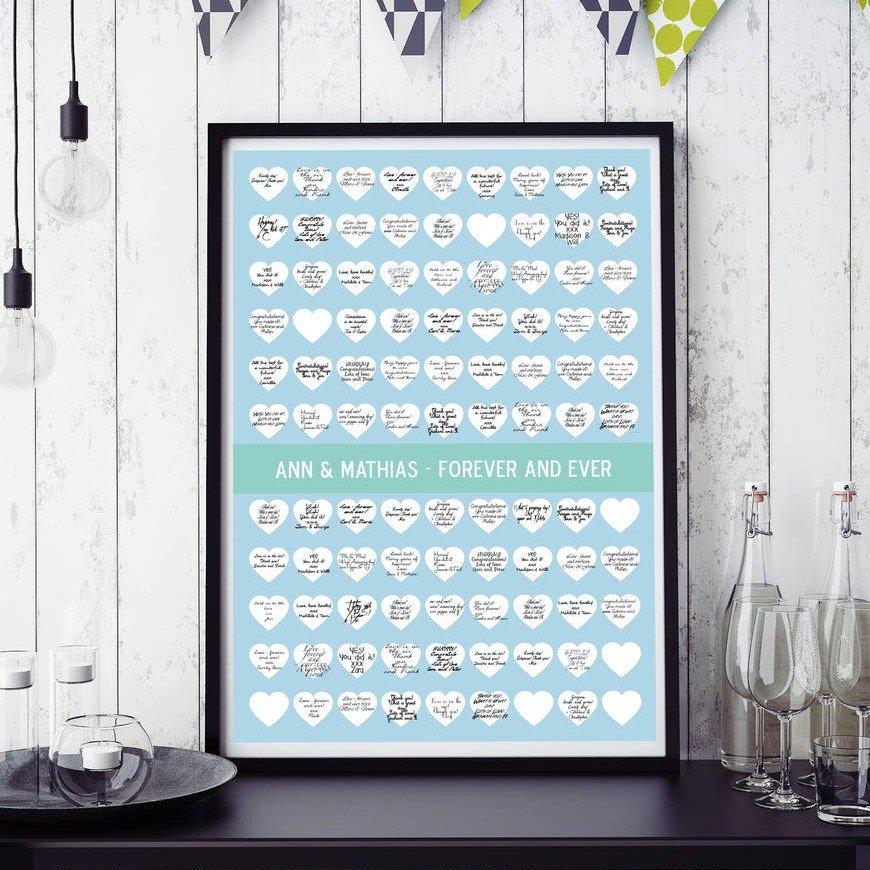 This pretty heart print is available in a range of colours and the centre can be personalised with your names and your wedding date. The blank hearts are then ready to be filled with messages from your loved ones. You can choose from an impressive 155 colours, so you're sure to find something to suit your wedding day.
Top Tips Coasters – £1.50, The Wedding of My Dreams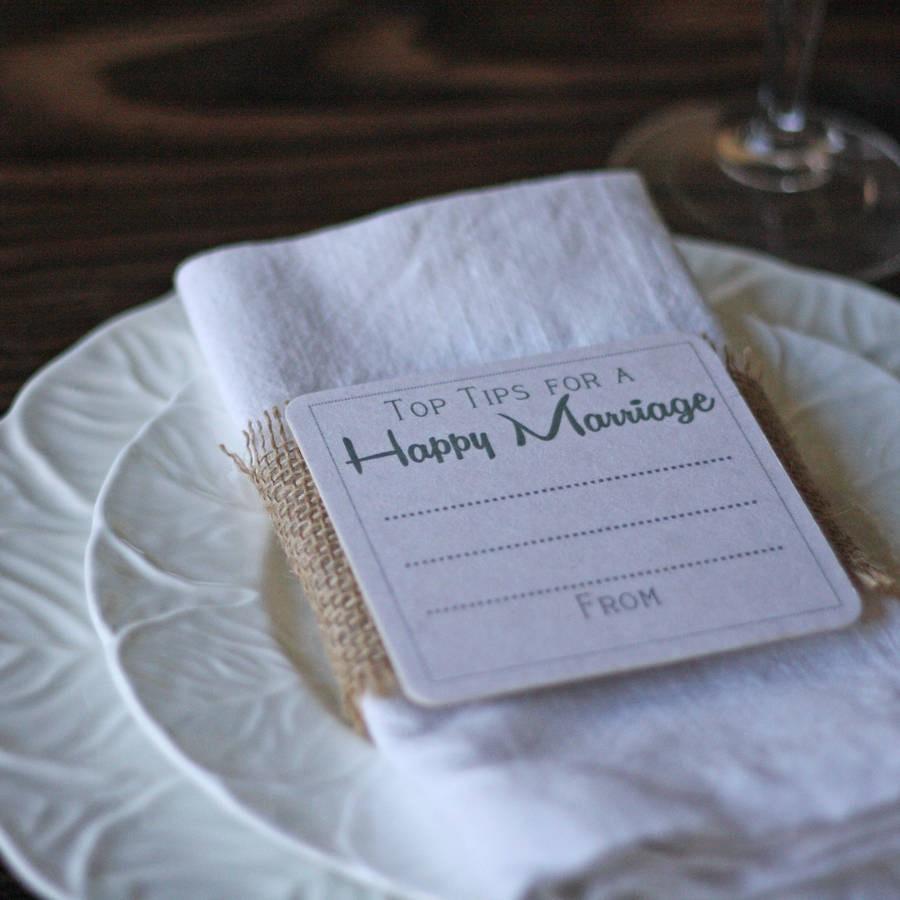 These cardboard coasters can be left at each guest's place setting and you are much more likely to get special messages from everyone as they sit at the table for dinner. Leave a box of pens on each table and they can fill out the front and post it into your wedding post box.
Wooden Heart Jigsaw – £3.25, Ginger Ray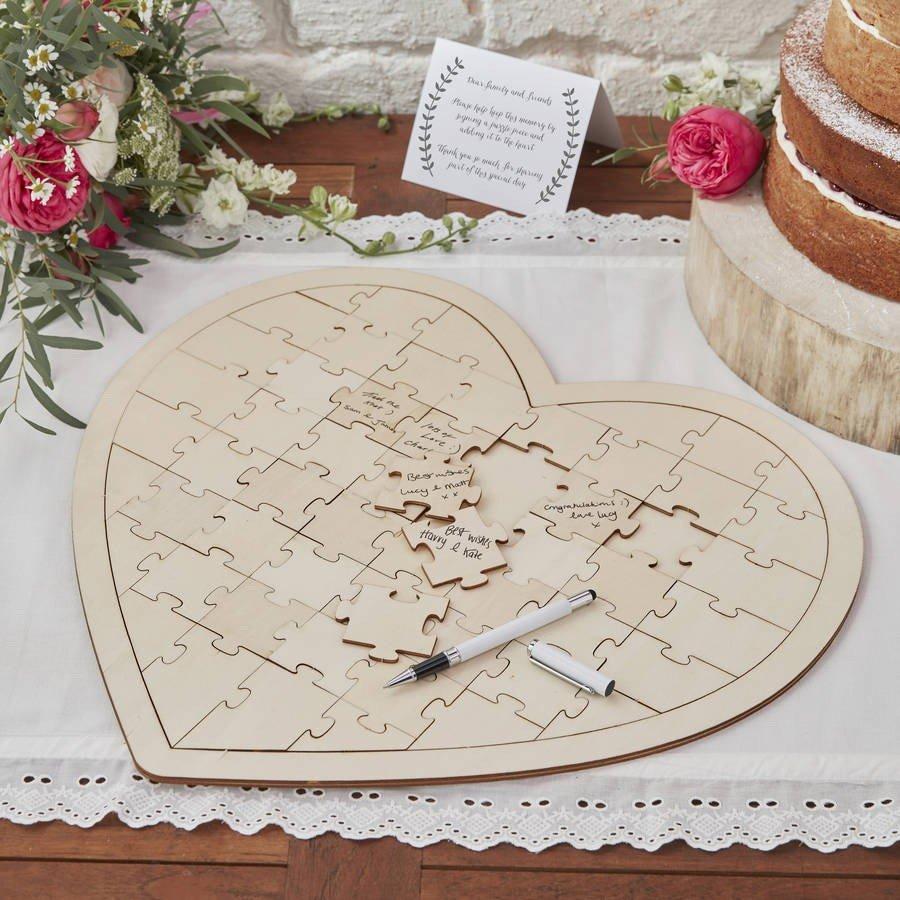 This wooden heart jigsaw is not only a complete bargain, it's also a romantic alternative to a traditional guest book. We love the idea that all the happy wishes and messages from your nearest and dearest come together to make a complete heart.
Gold Glass Guest Book Alternative – £19.99, Ginger Ray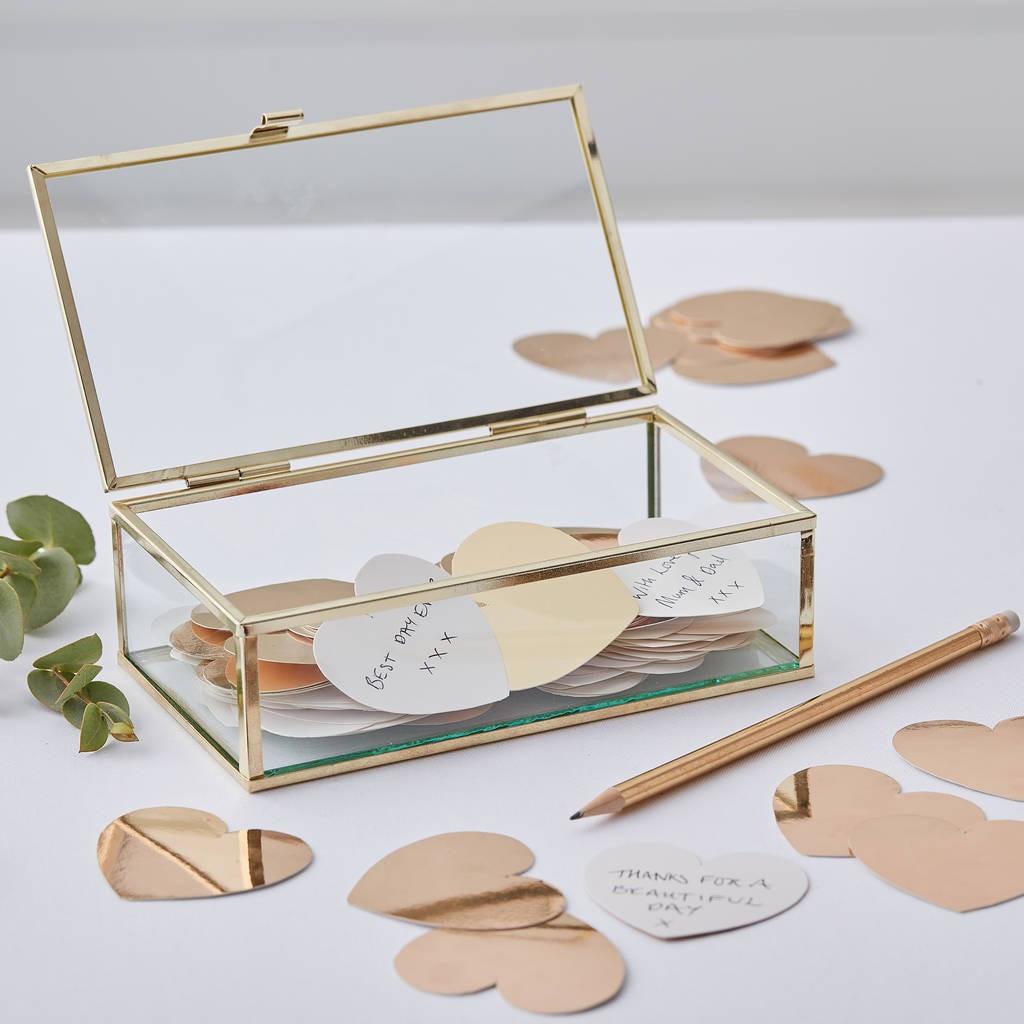 We think this pretty and elegant gold and glass box is the perfect wedding guest book alternative to something more traditional. It will look beautiful in your wedding photos and guests can leave their special messages on the blank gold hearts that it comes with.
Rustic Wooden Guest Book – £85, Bramblesky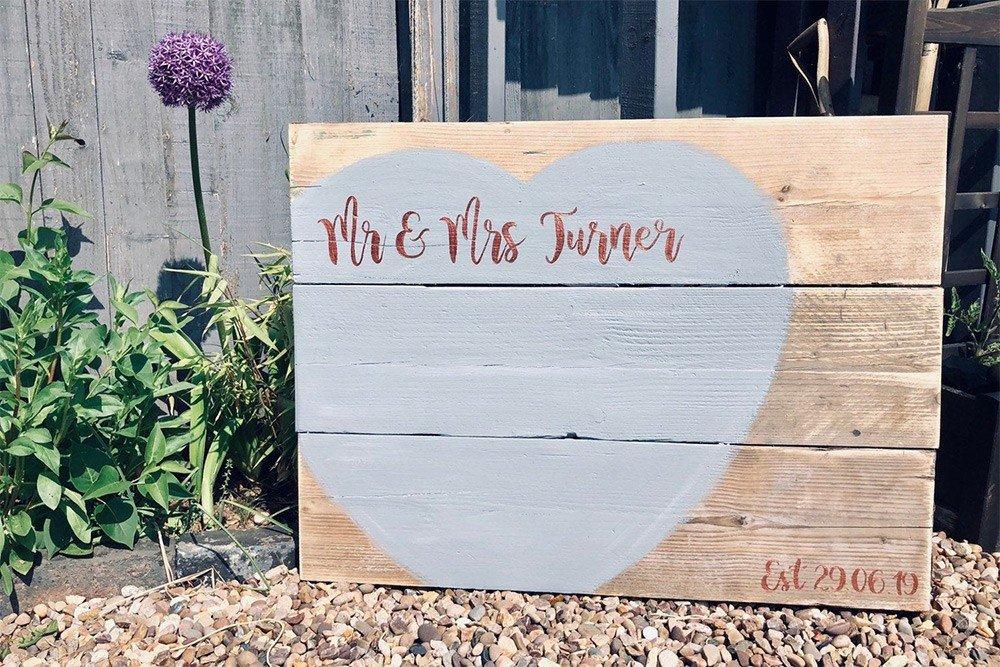 This rustic wooden board comes in your choice of wood finish and heart colour, and can then be personalised with your names before guests write their messages with a marker pen. It would be a beautiful addition to a rustic wedding day.
Wooden Guest Book Hearts – £9.99, Amazon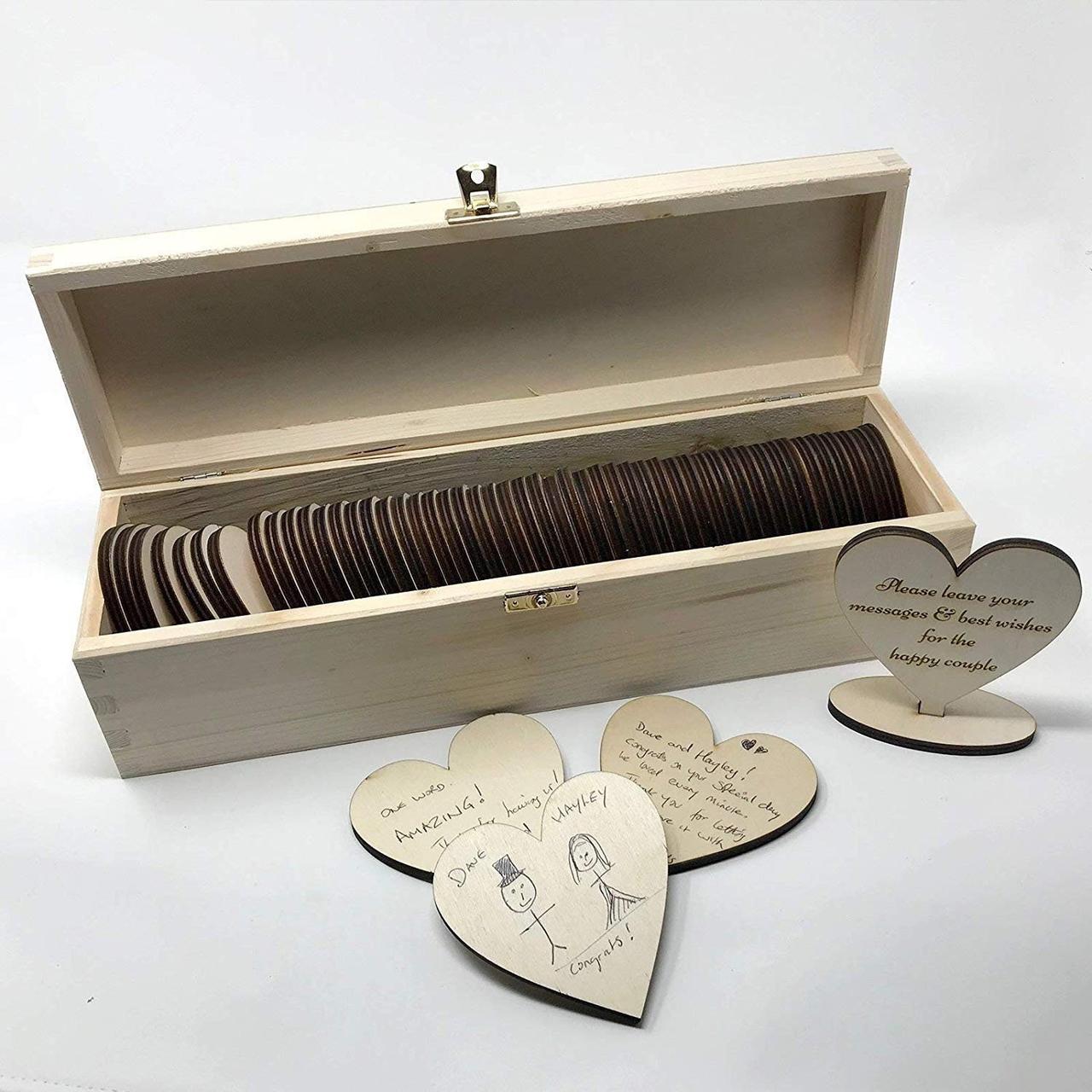 If you want a wedding guest book that you can keep in your home for years to come then this beautiful wooden box that is filled with wooden hearts is perfect for you. Save all your favourite messages in the box and keep somewhere in your home where you see it all the time.
Snowflake Wedding Guest Book – £25, Victoria's Stitches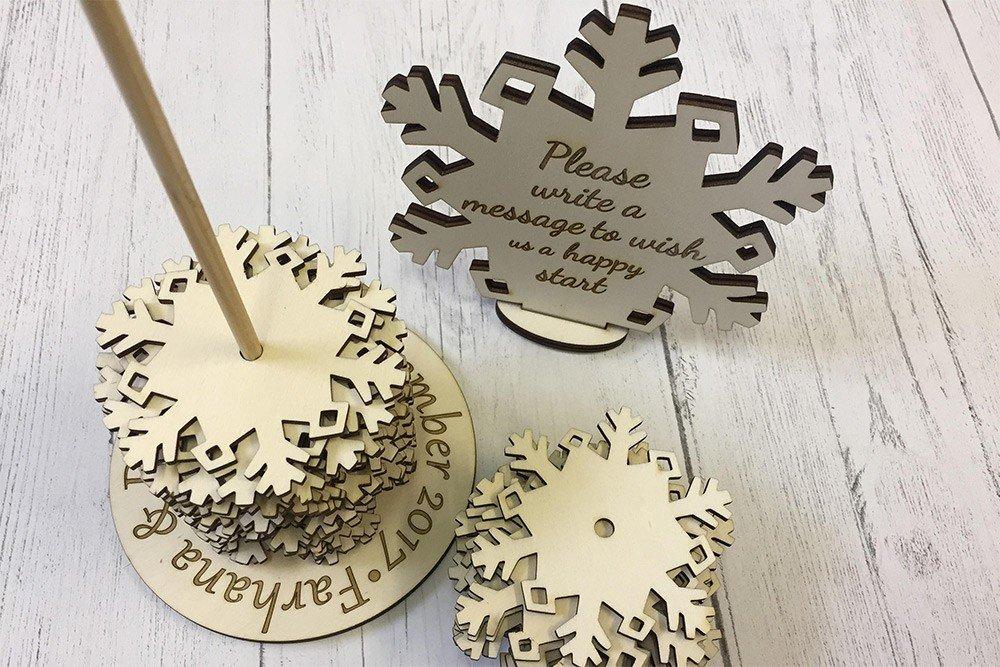 If you are looking for winter wedding ideas then this snowflake guest book design would be the perfect nod to an icy theme. Guests write their messages onto a snowflake and add it to the post. This would be a great keepsake you could bring out every Christmas and be reminded of those special messages.
READ MORE: 21 Winter Wedding Tips: How to Plan the Ultimate Winter Wedding
Star Map Guest Book – £58.36, The Stars Above Co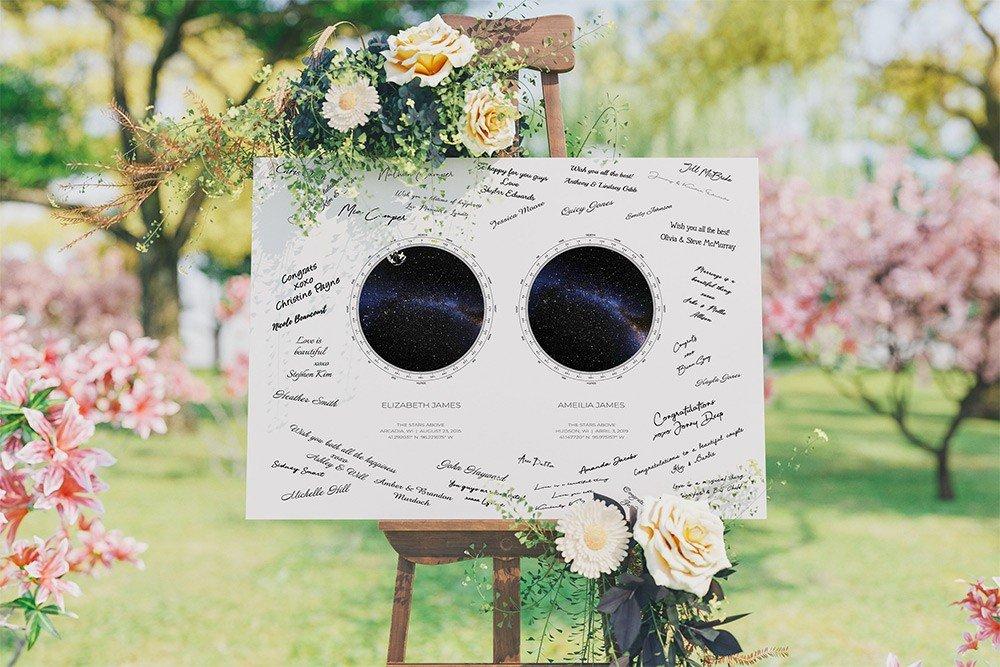 This gorgeous guest book alternative includes the star constellations from the night you got engaged along with the predicted night sky for your wedding date. Guests can then write a message onto the board and it's something pretty and romantic you can hang in your home.
Autumn Wedding Guest Book – £65.44, Wedding Fantastic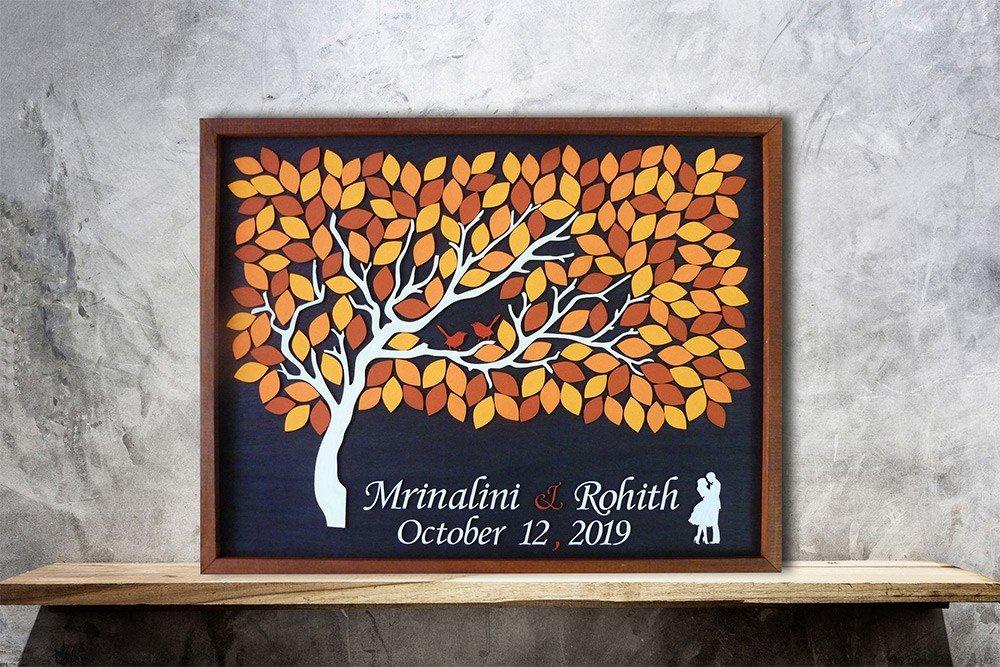 Autumn wedding couples will love this beautiful tree that makes a pretty alternative to a traditional guest book. Guests write their messages onto the leaves and if you look carefully you will spot two little love birds in the tree – a lovely final touch.
READ MORE: 47 Autumn Wedding Ideas
Wedding Guest Book Initial – £120, Coach House Woodworks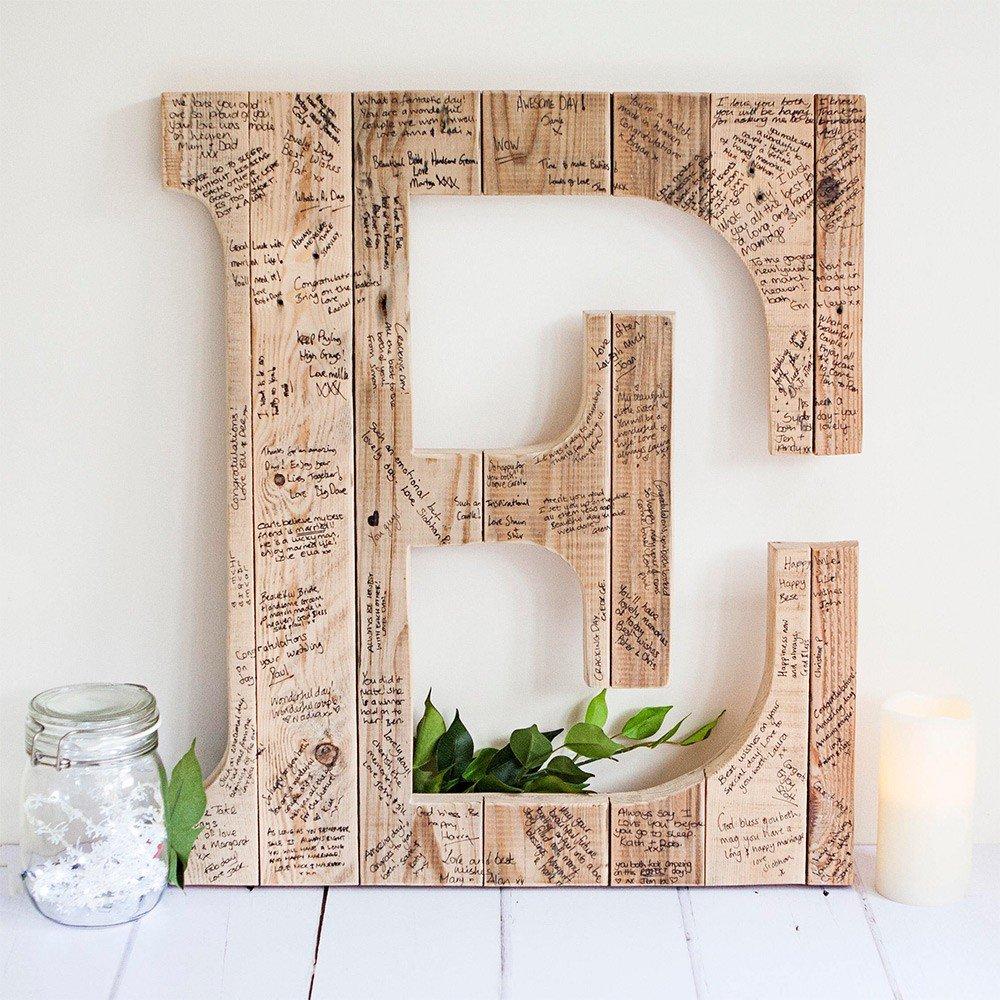 Large solid wood initials will look great in your wedding ceremony and then later on you can move them to your evening reception alongside your marker pens so guests can sign them or leave a special message.
Message in a Bottle – £35, DVine Temptations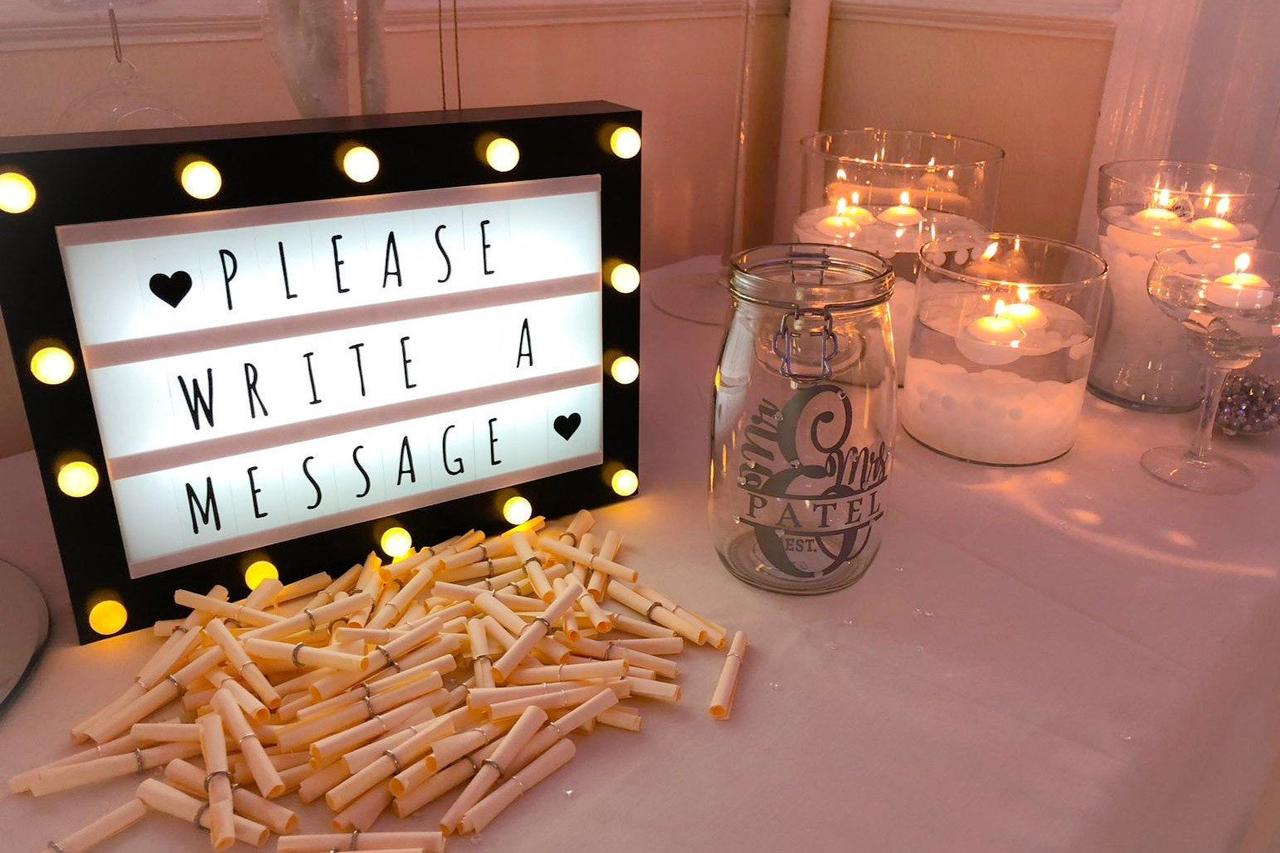 Do you love the idea of a message in a bottle? This stylish personalised jar comes with rolled up scrolls so your guests can leave a thoughtful note. You also have the option of ordering additional scrolls if you have a lot of guests coming.
Wooden Wedding Guest Book – £26.99, Amazon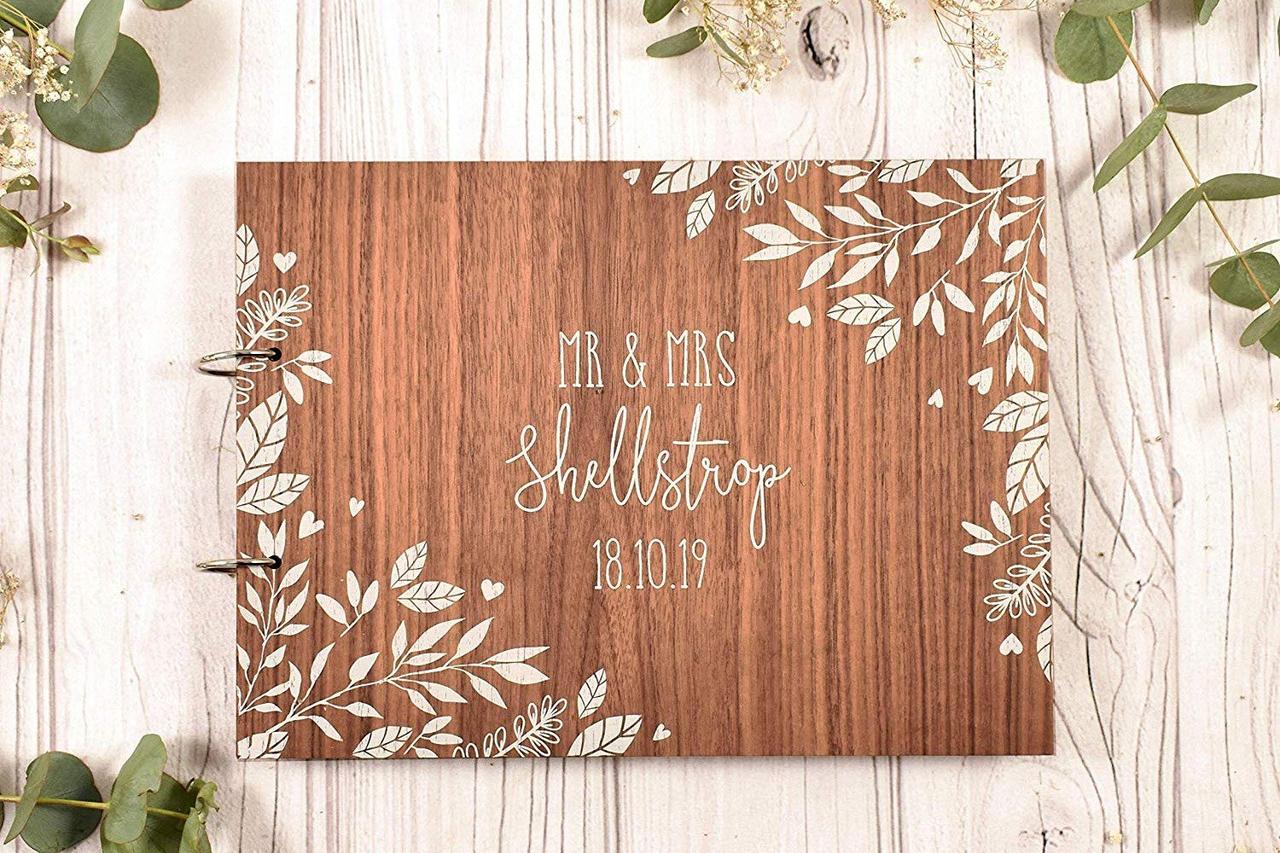 If you can't quite tear yourself away from a traditional guest book then add a rustic touch with this wooden ring-bound book. It comes personalised with your wedding details and is printed in the New Forest right here in the UK.
Audio Guest Book - £299 to hire, OH! Photobooth
The team at OH! Photobooth have branched out, giving you the chance to hear your messages from guests! Not only does this vintage phone make for an amazing wedding prop, it also allows guests to leave personalised messages that you can keep and listen to whenever you like!
Are you looking for even more ways to make your wedding unique? Then don't miss our edit of 47 unusual wedding favour ideas.