Children at Weddings: Everything You Need to Consider
Deciding not to have children at your wedding can be a contentious issue, so we've put together a complete guide to how to decide, what to say to guests, ways to keep kids entertained and more.
We have included third party products to help you navigate and enjoy life's biggest moments. Purchases made through links on this page may earn us a commission.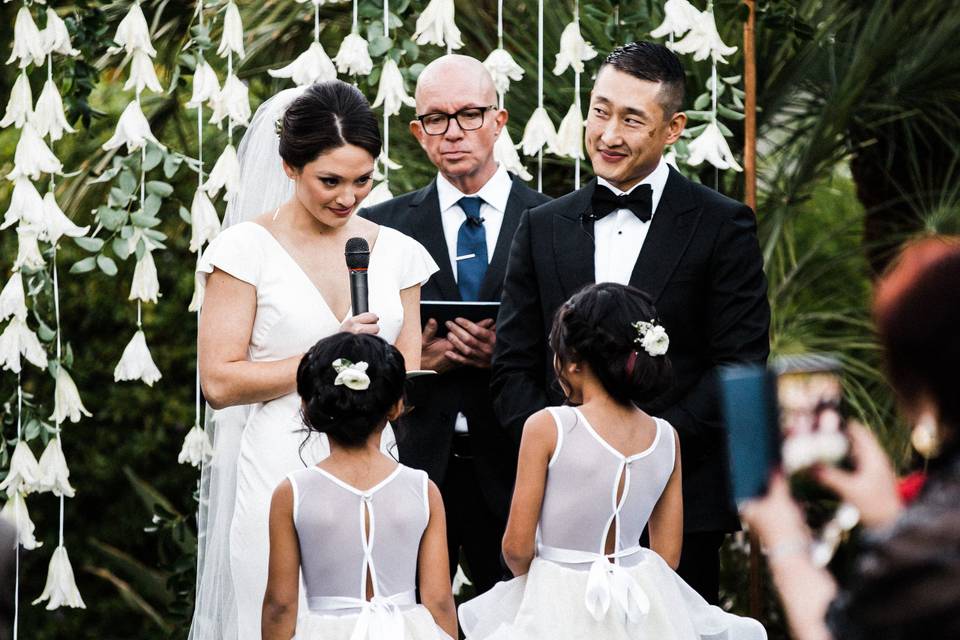 It's a question every couple must face at the start of their planning: are you inviting children to your wedding?
For some, it's a no-brainer that young guests will be there to celebrate with you, but for others, it can be an incredibly controversial decision with the potential to upset friends and family.
Is it a case of "my wedding, my choice" or a selfish decision that doesn't take into account the cost and trouble of finding childcare? We've heard every opinion under the sun on this topic at Hitched and the truth is that you have to do what is right for your wedding, taking into account everything from budget to venue capacity to family expectations.
Whether you know you're having children at your wedding or in the decision stage, we've created a guide of everything you need to consider to make sure young and old guests have a great day.
From kids' menus to creches to the etiquette of picking and choosing which children are allowed, here are our answers to some of the popular questions about children at weddings - plus the questions you need to ask yourself as you make your decision.
Is It OK to Have a Child-Free Wedding?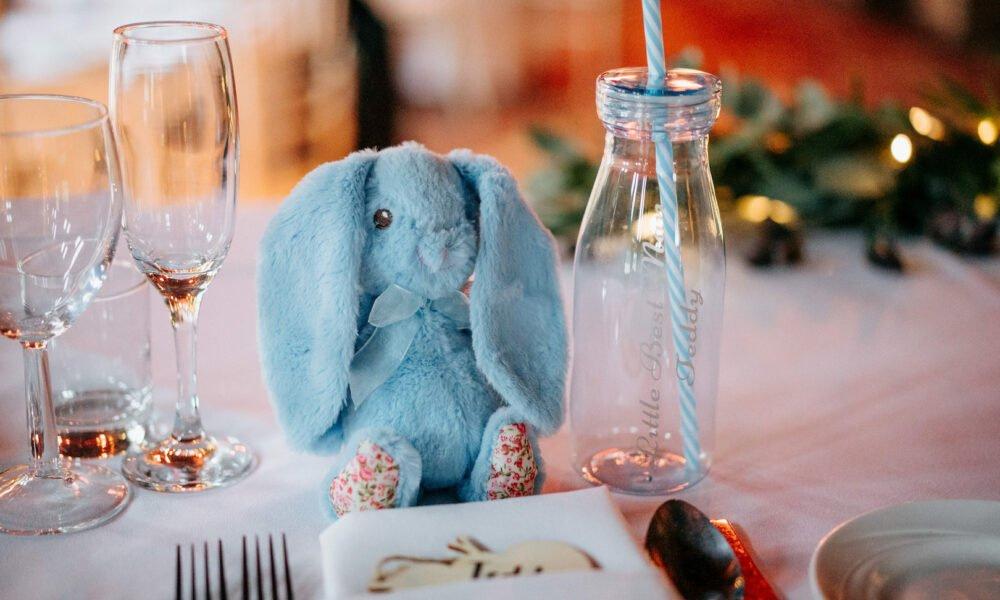 It is absolutely OK to have an adults-only wedding, especially if you're having a very formal affair. Be aware that it may ruffle some feathers and limit the adult guests who can attend, but on the other side, weddings are very expensive and having a toddler tantrum during your ceremony can disrupt the vibe!
We've come up with some pros and cons for having children at your wedding if you're still deciding. These aren't exhaustive lists, but they're definitely thinking points you should consider.
Downsides to Having Children at Your Wedding
1. Budget – There's usually a discount on children's meals but they can still be expensive and raise the cost of your wedding quite considerably. You may choose to spend that money on your other guests' experience.
2. Unpredictability – If you like order, you might prefer a more mature affair. Kids do run around, scream and sometimes cause chaos – if you want a refined atmosphere, it makes sense to have it adults-only.
3. Guest Enjoyment – Everyone wants to be able to have a drink and a dance at a wedding but that can be difficult if nappies need changing, kids are cranky or need to get home to bed. Your guests may enjoy themselves more if they know their children are being looked after safely at home.
4. Venue – Some venues have a limited capacity and you may choose to invite more close friends instead of giving spaces to children. Other venues may not allow children or not be appropriate for hosting young guests, for example there's no nearby accommodation where guests could leave older children to sleep as they return to the party.
5. Destination Weddings – Guests may not want to take their children along to a wedding abroad, and you might not want to disrupt other guests' child-free weekend away.
Upsides to Having Children at Your Wedding
1. Atmosphere – Weddings aren't meant for Pinterest, they're real life and are meant for making memories. Kids add a huge amount of laughter, fun and atmosphere to a wedding. Those fabulous photos and hilarious (and chaotic) moments are memories you'll treasure forever.
2. The Wedding Party – You might not want your colleagues' three under 10s coming, but you couldn't imagine getting married without your niece there as a flower girl. It can be a lovely memory to share with your close family or friends to have their, or your own, children in the wedding party. In that case, send very clear adults-only invites to other guests.
3. Guests Expenses – Paying to come to your wedding and for someone to look after their children can be an expense some guests simply can't afford. It might mean they can't come if the kids can't come too.
What to Expect If You Choose Not to Have Children at Your Wedding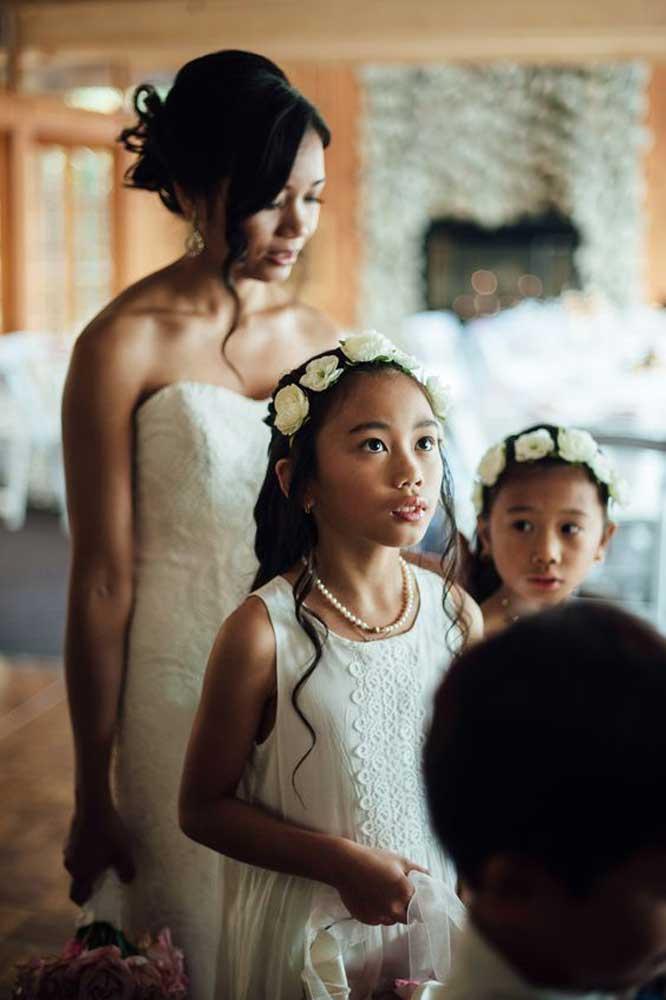 If you choose to make it an adult-only invite, make this very clear on your invitation. This allows people to start making arrangements for childcare straight away. If a guest is upset, then explain that it's you and your partner's decision and you're sorry they are upset, but you hope they'll accept your decision.
Be prepared that if you choose not to invite children, some guests will not be able to come. Whether it's because the child is too young to be left at home or the cost of childcare is prohibitive, some people that you would like to be there – even close family – may not be able to.
It may upset you but you must accept their decision and not make them feel guilty. If you desperately want a certain person to come, you may need to review your adults-only invite.
READ MORE: The Cutest Flower Girl Flower Ideas
Can I Invite Some Children and Not Others to My Wedding?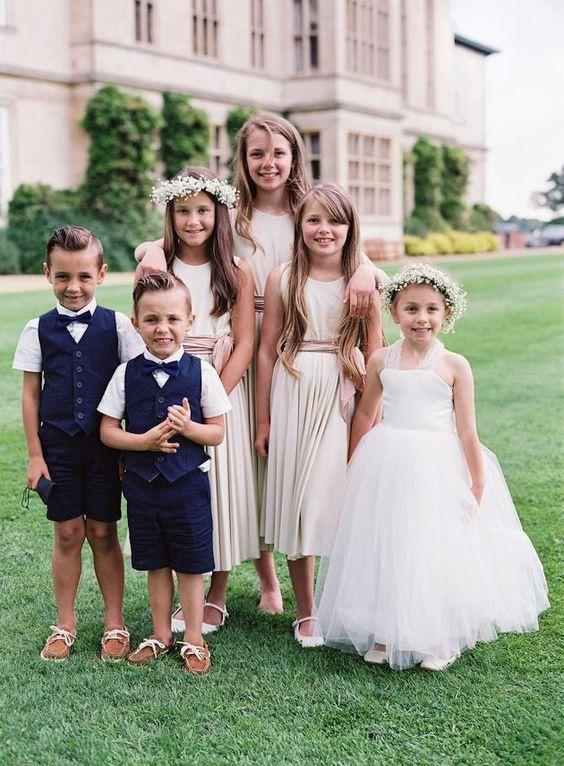 Tricky territory. It's best to stick to children invited or no children invited, but we appreciate there will be circumstances with exceptions to this.
We'd recommend you draw the line at either the children of immediate family and/or the wedding party (e.g. the bridesmaids' or groomsmen's children). If all your loved ones are at the wedding, then there's unlikely to be anyone free to look after the kids so it's pretty unavoidable.
A flower girl and page boy can be a wonderful addition to the day and you are more than welcome to invite them without inviting other children, especially if they're a bit older. A three-year-old flower girl may look cute but be aware she'll require more attention than having a seven year old.
The number of children and their ages can really change the tone of the day so it's worth thinking about this really carefully.
Do I Put Children's Names on Wedding Invitations?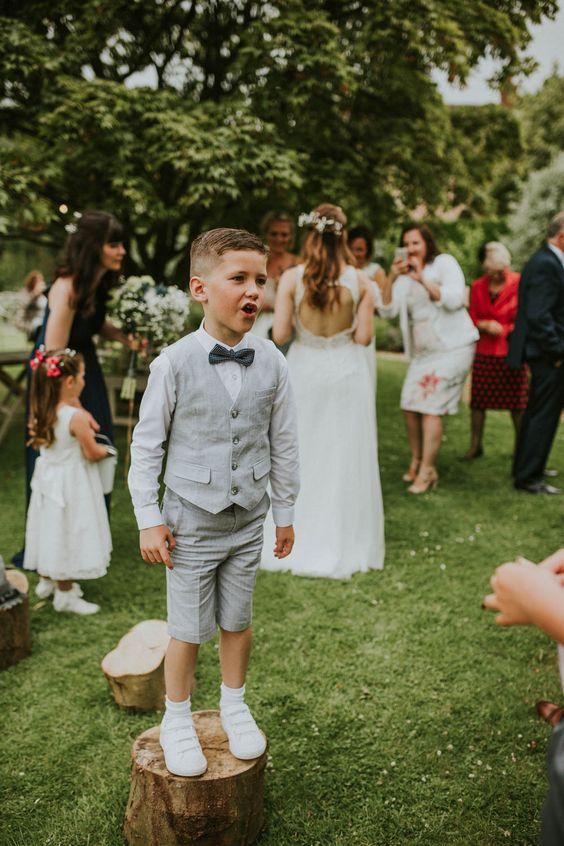 You need to address your invites very clearly to avoid any confusion; communication is key to avoid anyone misunderstanding the situation.
If the children are invited, write their individual names on the invitation, although you're OK to write 'The Jones' or 'Mr and Mr Jones and Family' on the envelope.
Tradition says that every person over the age of 18 should get their own separate invitation, but if they are still living at home with their parents, it's perfectly fine to put their names on the family invite.
If children are not invited, it's incredibly important to make this clear. It's not enough to just put the two adults' names on the invite as (for reasons unknown to us) some guests still read this to mean the whole family!
We recommend you add a line to the bottom of invitations which one of these phrases:
"Please be aware that this will be an adults-only wedding"
"Due to space constraints, we are only able to accommodate children of the wedding party. We hope the advance notice means you are still able to attend."
"We are very sorry, but due to the nature of our venue, we are unable to invite under 18s to our wedding."
"Our special day will be adults-only; thank you for understanding."
Find our complete list of child-free wedding invite wording here.
We'd recommend you go one step beyond this if you can. Parents of young children will need to figure out their plans, so give them a call to reaffirm if children are or aren't invited and explain whether there'll be entertain for the kids or not.
How Can I Include Children in My Wedding?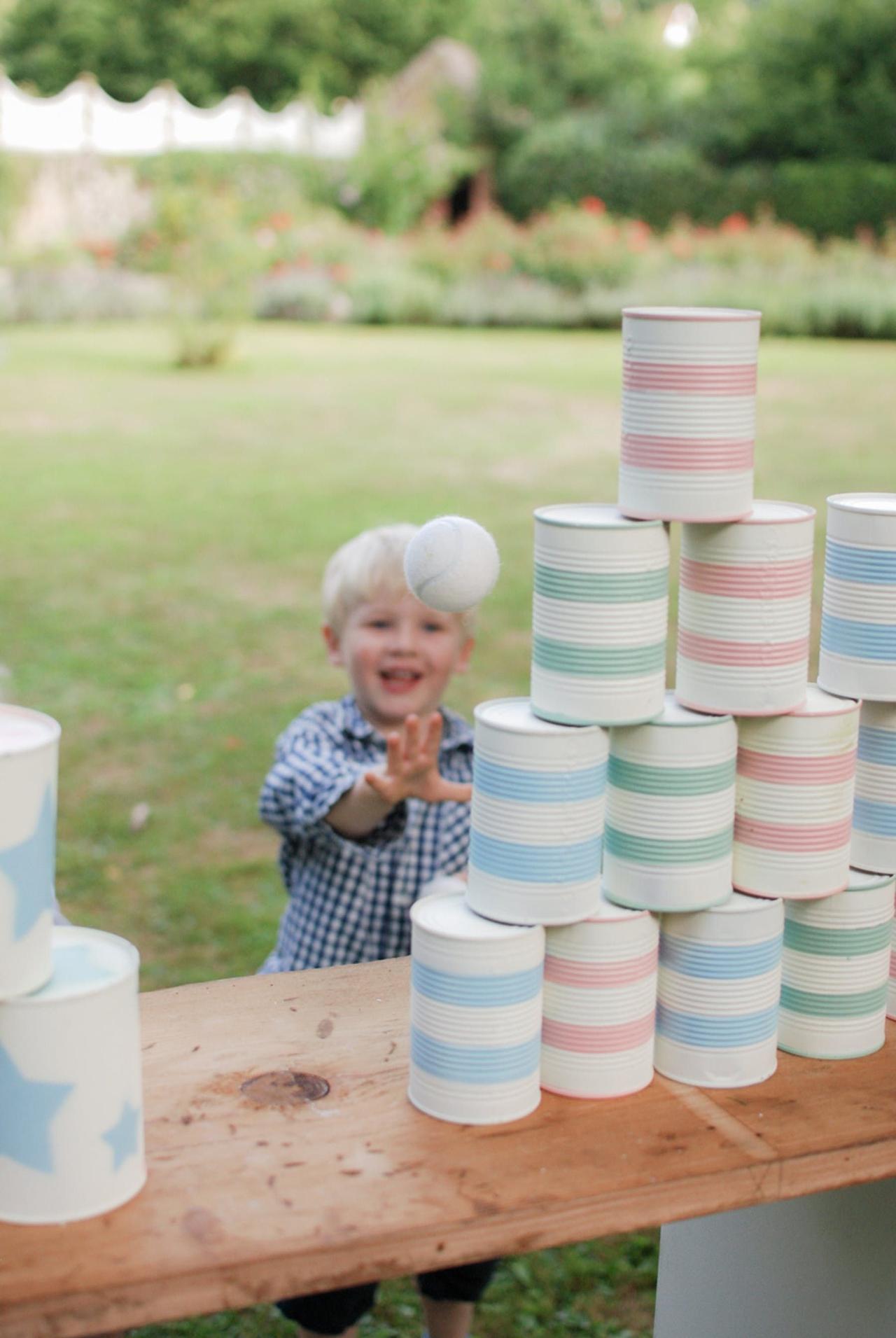 One way to fend off a tantrum is to keep young children occupied; this means giving them some jobs to do!
Flower girl and page boy roles are pretty self-explanatory. They'll walk down the aisle in front of the bridesmaids, scattering flower petals and carrying the rings (if old enough to be trusted).
But those aren't the only duties kids can do. How about having them hand out the order of service or manage the guest book? They could be 'Chief Fancy Dresser' in charge of giving out props at the photo booth. Some children will even be happy to do a reading or say a prayer
Older teenagers could be directing guests where to park or acting as ushers.
What Are the Best Ways to Keep Children Entertained at Weddings?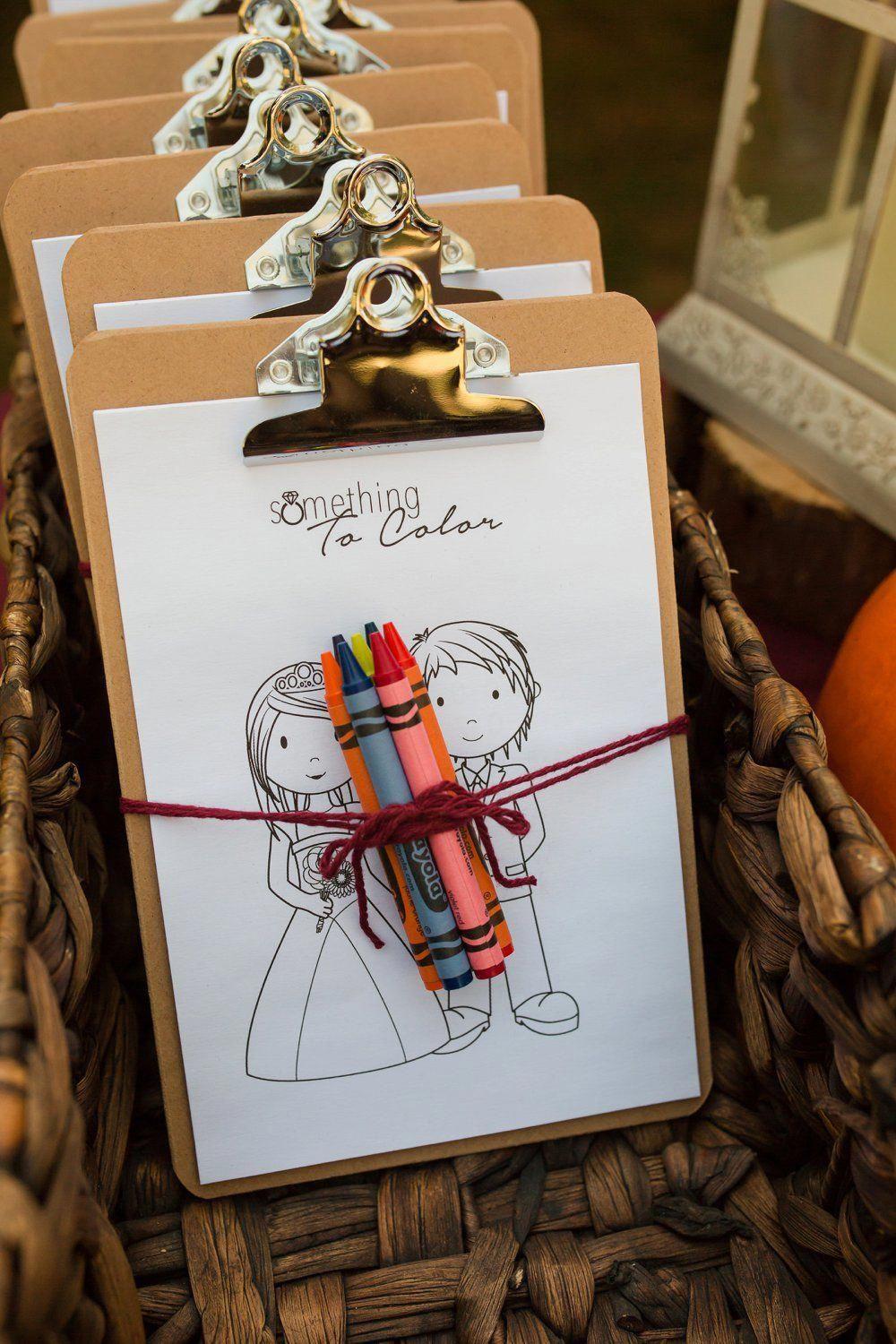 Luckily, we've got a whole article of ideas to keep kids entertained at weddings but here's a few of our favourites.
Have a kids room with some Disney films playing, board games to play and healthy snacks. If you don't opt for professional wedding nannies, you could hire a trusted babysitter to oversee the room and make it for older children only.
Give activity packs or goody bags as wedding favours to kids; they can do the puzzles and colouring-in while the speeches are happening so they don't get too bored
Hire outdoor games or an indoor arcade machine - there's so much choice so all ages will love it.
Set up a craft corner with kraft paper, crayons and pens and let kids go wild
Hire a children's entertainer like a magician, face painter or storyteller.
I Want to Give Parents a Break Too - What Can I Do?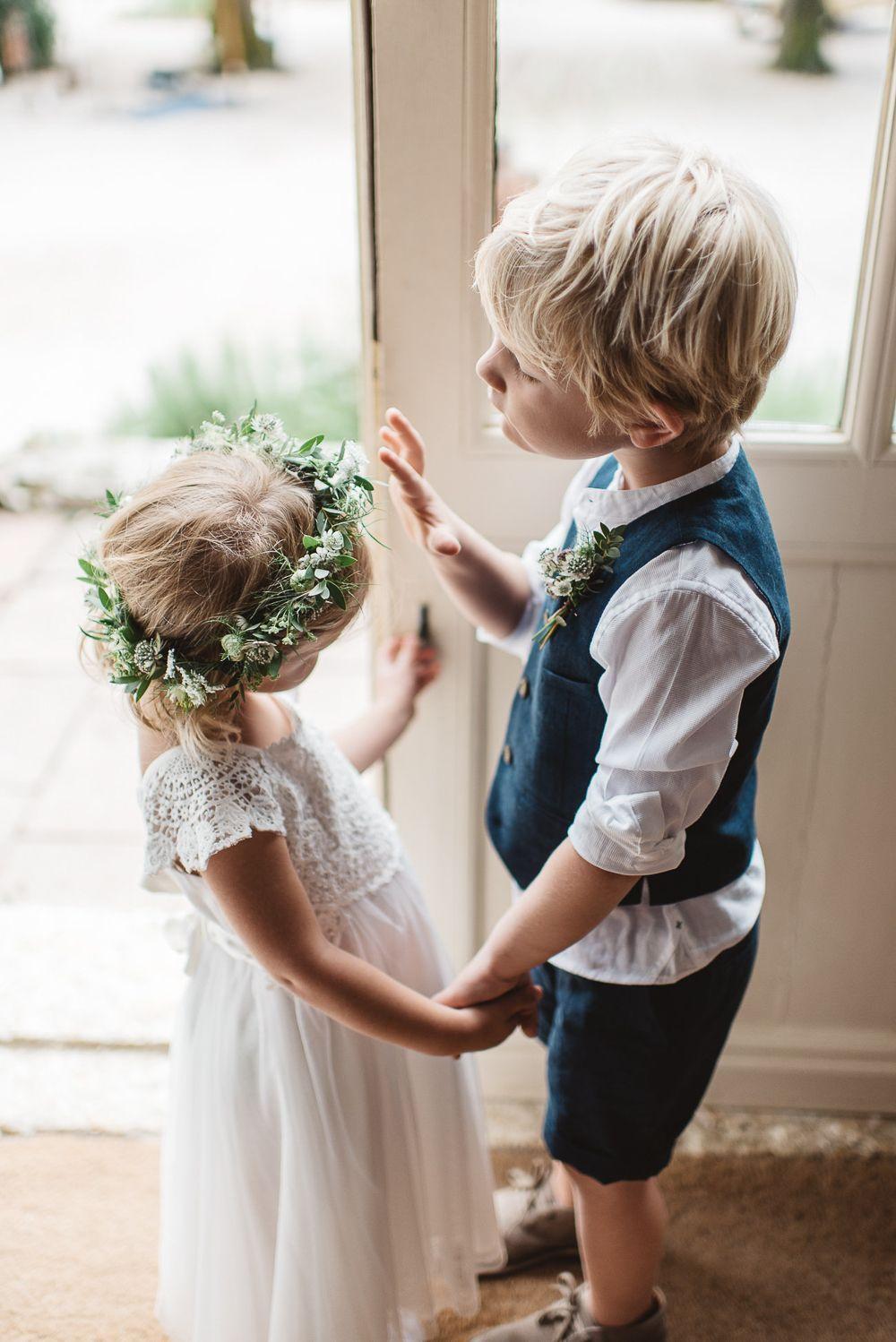 If you like the idea of having children there, but are also worried about the atmosphere or parents' enjoyment, then consider hiring wedding nannies or creche services like Little Steps Nanny and Events Agency.
Joanna Chavasse, founder of Freckles Child Care, explains why it might be the right choice for your big day.
"The most common reason for choosing wedding nannies is that it frees up the bride, groom and guests to enjoy the day without having to worry about the children and what they might be getting up too!
"We have lots of clients who are the brides/grooms who have their own children and want to be able to fully enjoy the day but also know that their children will be safe and excellently cared for.
"Hiring nannies enables guests who might not otherwise be able to come to attend the wedding and be a part of the day. Finally, it alleviates a lot of stress for everyone and ensures the day runs that little bit smoother – and let's be honest no one wants to be in their wedding dress and changing a smelly nappy!"
Wedding creche services provide activities for the children, read stories, play dress up, and provide sleep cots, so you don't need to worry - they'll be well entertained!
If you do opt to have children at your wedding, check out 19 fun ideas for wedding favours for kids and 31 ways to entertain your wedding guests, with lots of kid-friendly ideas!