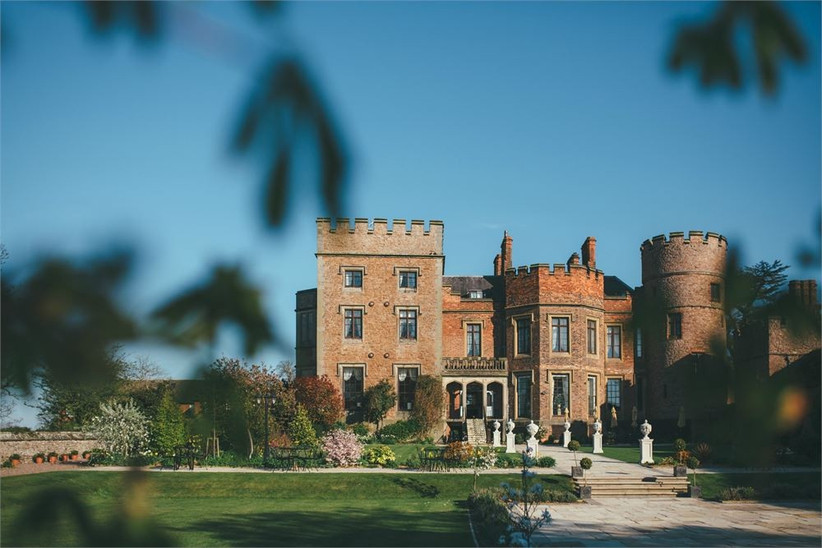 Every couple wants their wedding day to be a fairytale, so why not celebrate your marriage in a castle?
There are plenty of castle wedding venues in the UK to choose from, all with beautiful medieval features like grand banqueting halls, acres of stunning grounds and bridal suites with four-poster beds.
If you're feeling a little overwhelmed with choice, take a look at our roundup of the best castle wedding venues across the UK to make your decision a little easier. Here's to your happily ever after…
1. Pennsylvania Castle – Dorset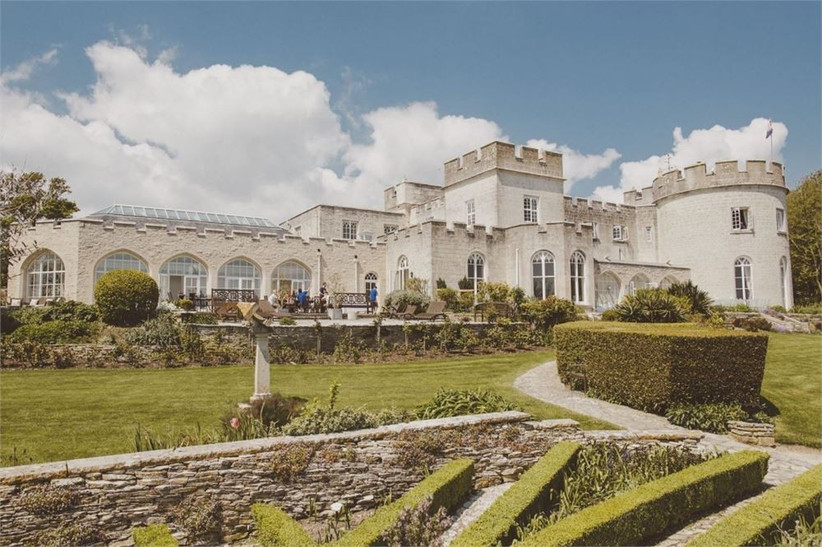 For couples who have always dreamed of a stylish and elegant wedding by the sea, Pennsylvania Castle could be just the ticket.
Once you've said your vows, take to the lawns for drinks and canapés or head inside for music and dancing.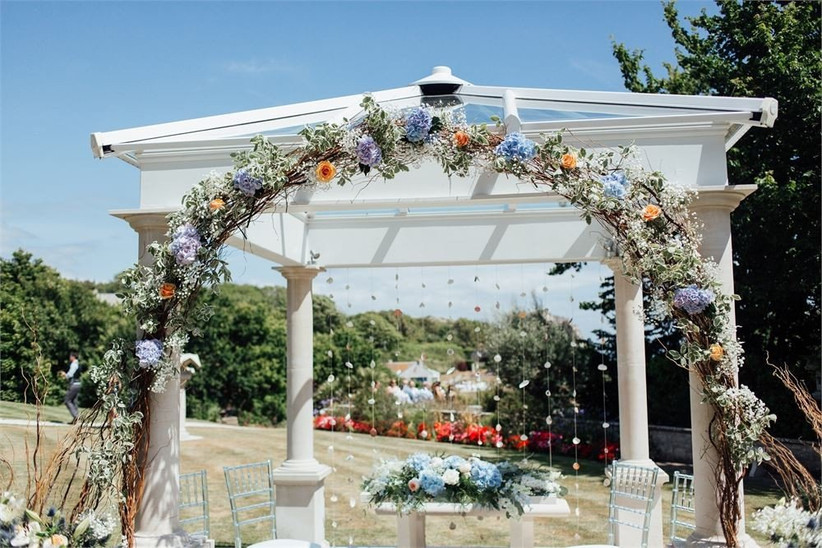 Situated high upon a cliff top, the castle venue has views of the English Channel and the dramatic Jurassic Coastline. There are a range of licensed ceremony areas, including an outdoor space, plus a range of packages. How about opting for the twilight wedding package for a relaxed and intimate celebration?
READ MORE: The Best Newly Opened Venues
2. Clearwell Castle – Gloucestershire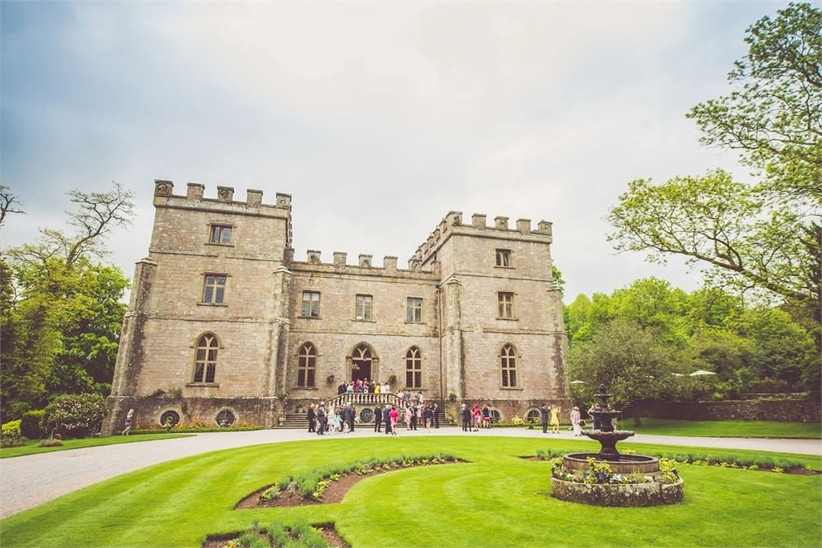 This 15-bedroomed castle situated in the Forest of Dean is the perfect fairytale setting for your wedding.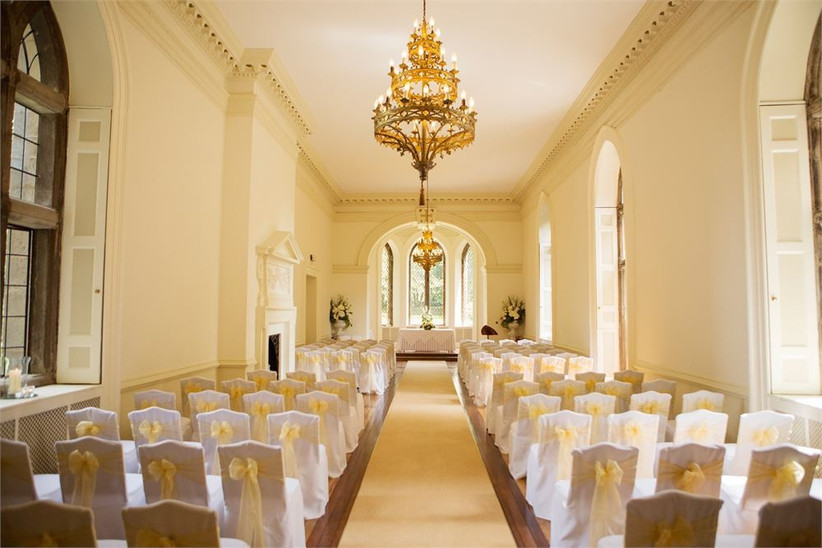 There's a 75ft long aisle for your grand entrance and a ballroom which boasts beautiful leaded-glass windows. If that wasn't enough, the gorgeous grounds will be the perfect backdrop for your wedding photos!
3. Warwick Castle – Warwick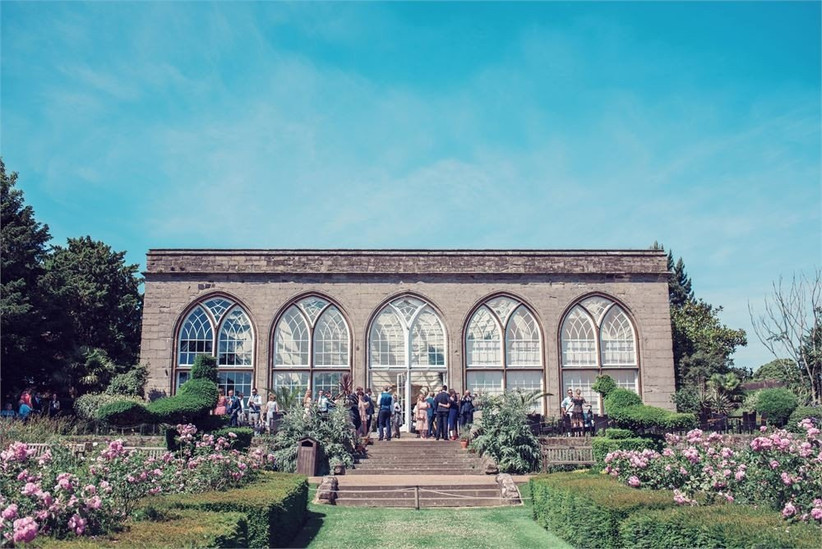 Warwick Castle is a wedding venue that will truly amaze your guests. From enjoying a banquet in the amazing Great Hall to choosing a falconry display for your unusual wedding day entertainment, this Midlands wedding venue is the perfect choice for those looking for something different.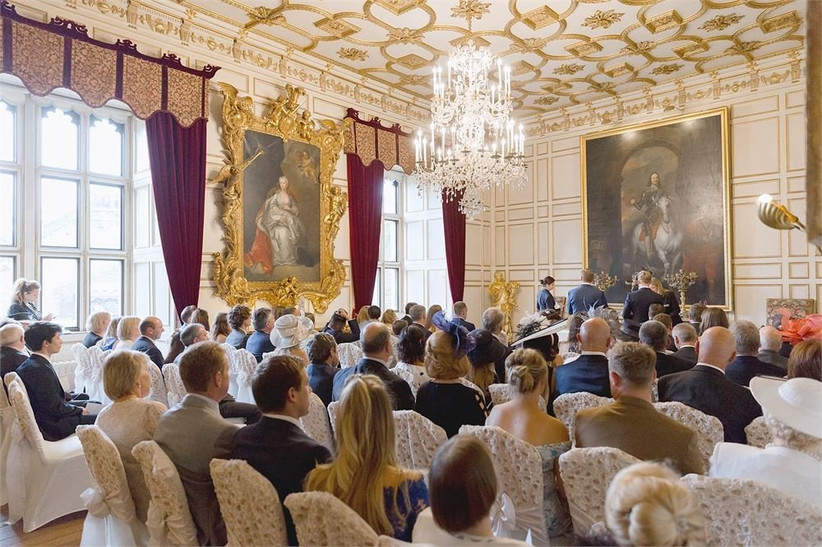 Immerse yourself in the 1,100 years of history, take in the magnificent décor and retire to your four-poster bed in the Tower Suite once your day has drawn to a close.
READ MORE: How to Choose a Wedding Venue
4. Leeds Castle – Kent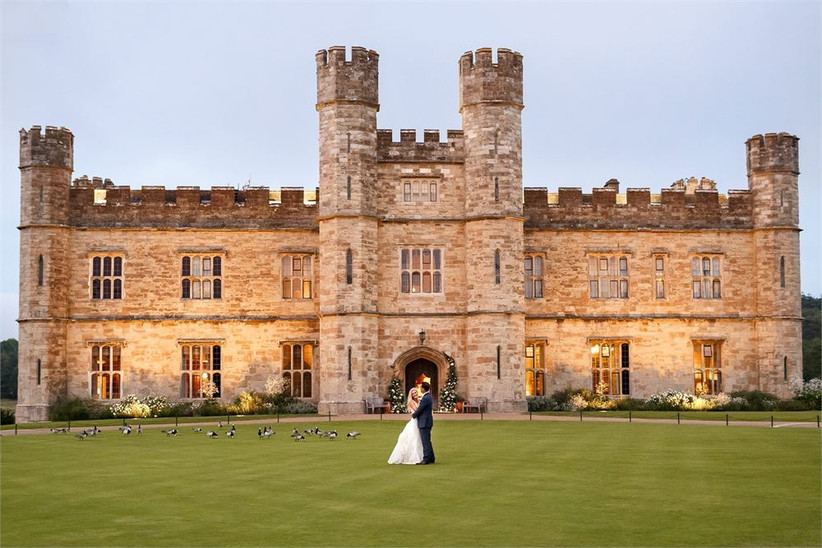 Image: Shane Webber Photography
Leeds Castle, once described as the 'loveliest castle in the world', is an idyllic setting for your wedding.
It's surrounded by 500 acres of parkland and gardens and can cater for up to 200 guests (with larger parties hosted in a marquee on the immaculate Cedar Lawn).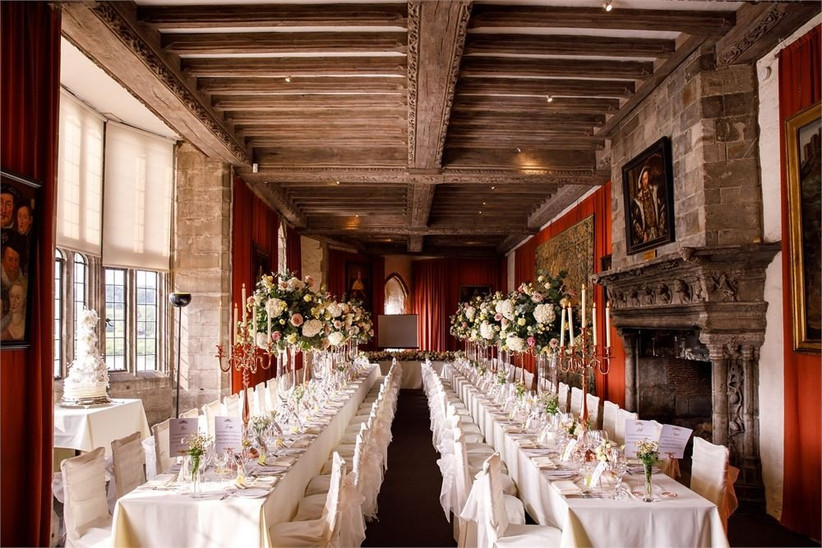 Image: Shane Webber Photography
There are 42 elaborately decorated bedrooms, an onsite florist and spectacular caterers to make your planning as stress-free (and delicious) as possible.
5. Leez Priory – Essex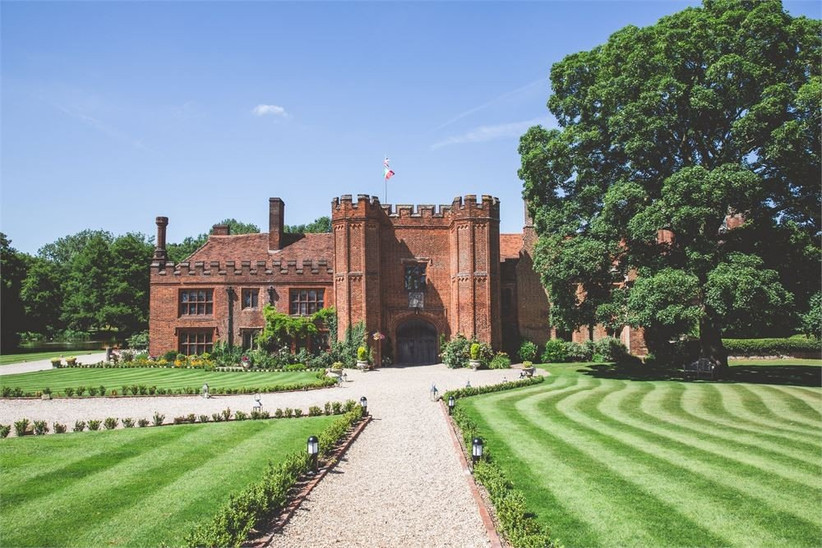 This Tudor mansion is a venue fit for a King and Queen! Located in Essex, there are five licensed settings within the 40 acres, giving you plenty of choice.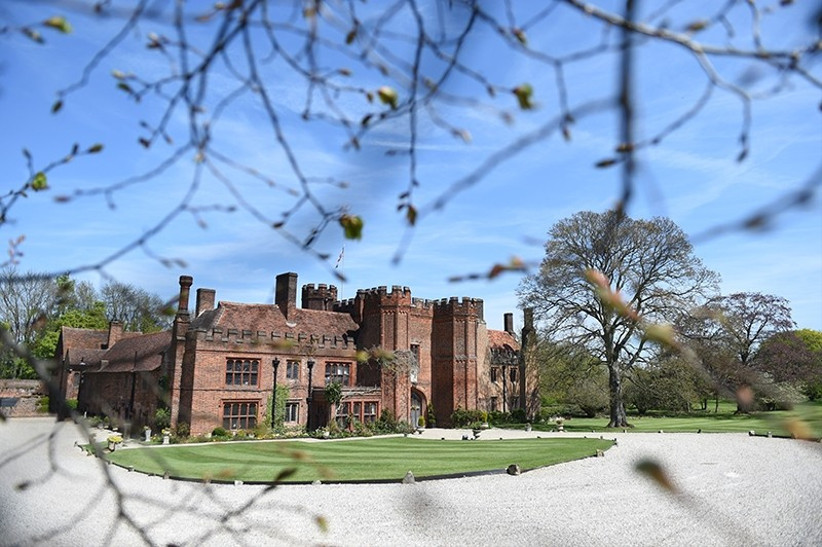 If you're marrying in the summer, there is a picture perfect inner courtyard with a croquet lawn, while winter weddings will see you gather around roaring log fires.
There are 15 bedrooms onsite including the spectacular bridal suite, complete with four-poster bed and a Jacuzzi bath.
6. Pendennis Castle – Cornwall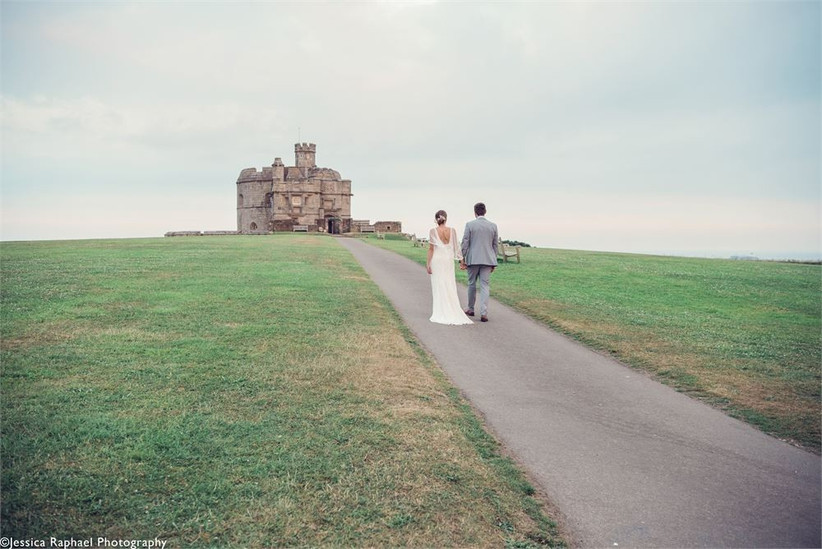 On the lookout for a beautiful wedding venue in Cornwall? Set on the Cornish coast, this Tudor castle is a totally beautiful choice.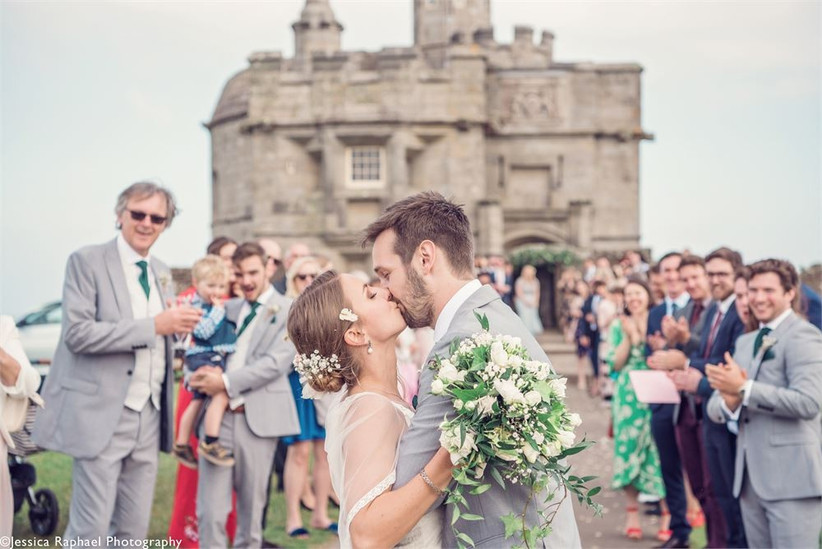 If you want an authentic feel to your castle wedding, your ceremony can take place inside the Tudor Castle Keep – a space decorated with tapestries, flowers and candles.
The grounds are perfect for photographs and drinks, and the Royal Artillery Barracks will be an ideal setting from which to enjoy a delicious wedding breakfast. This coastal wedding venue is beautiful!
READ MORE: Questions to Ask at Your Wedding Venue Viewing
7. Rowton Castle – Shropshire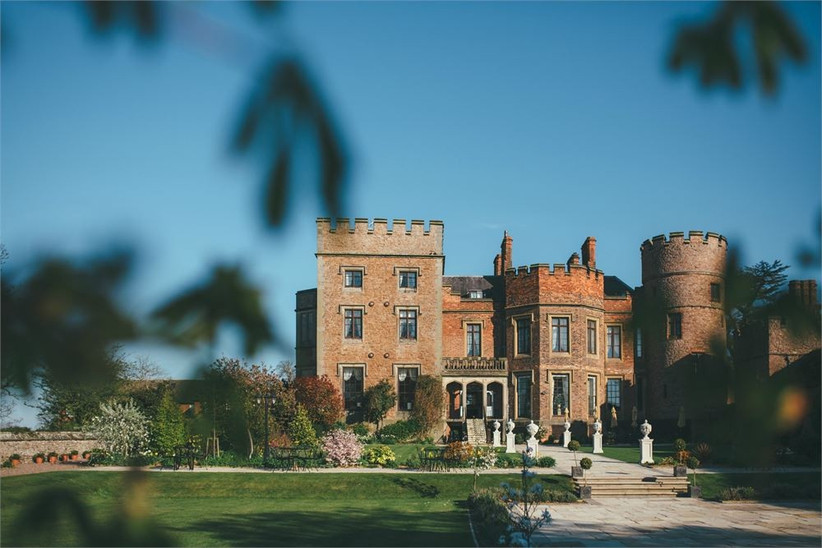 If cocktails, croquet on the lawn and delicious catering sound like your thing, check out Rowton Castle.
Located in the rolling Shropshire countryside, this beautiful castle wedding venue is close to the picturesque market town of Shrewsbury.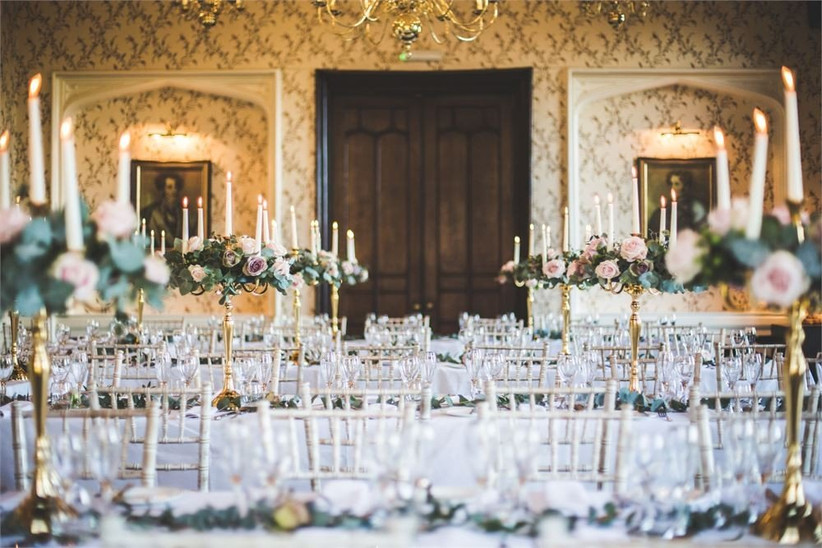 There are stunning bedrooms with four-poster beds, hidden pools, a woodland walk and a charming walled garden.
The Cardeston Suite boasts gothic character, and bathed in natural light would be perfect for your ceremony. We love this venue!
8. Eastnor Castle – Herefordshire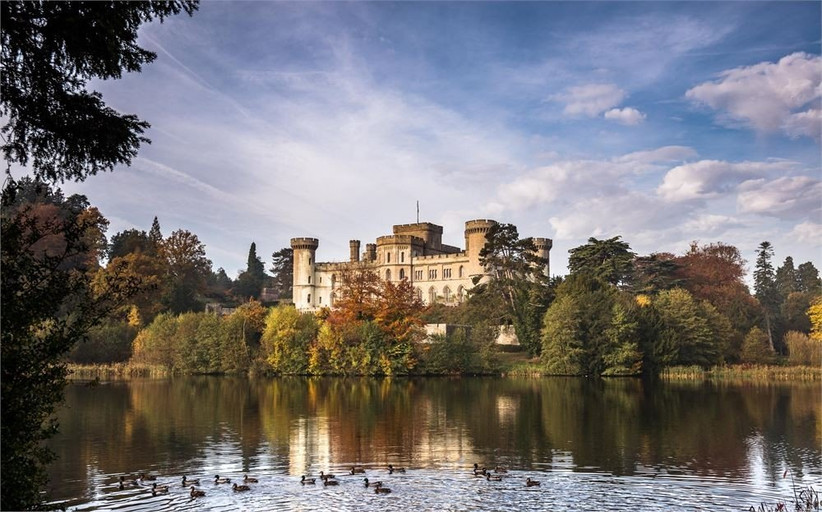 Whether you choose to marry in the charming village church or in the Gothic drawing room at Eastnor Castle, everything about your wedding will be beautiful if you host your celebrations here.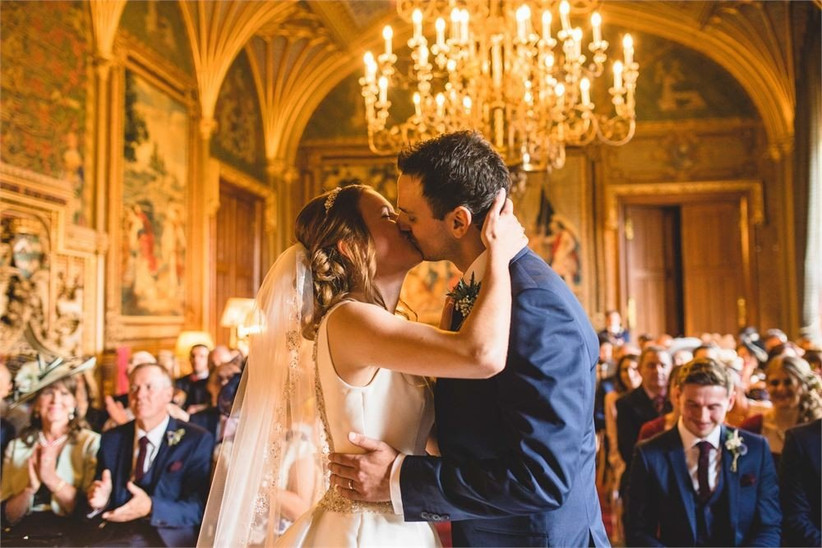 You can enjoy drinks overlooking the lake before tucking into a delicious wedding breakfast, tailored to suit your tastes, in either the State Dining Room or the Great Hall.
After dinner you and your guests can party the night away in the Octagon Saloon or relax in the Great Hall as a fire roars away. This venue is perfect for all seasons and will not be forgotten in a hurry.
9. Hever Castle – Kent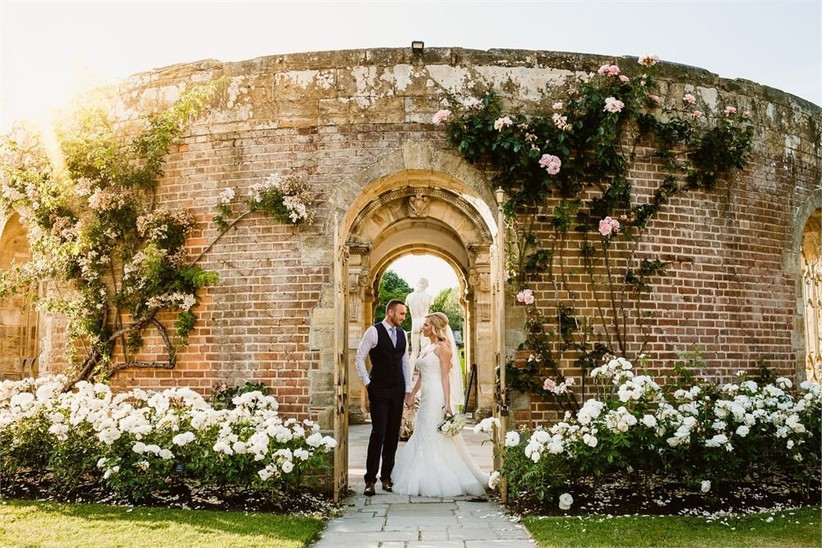 Hever Castle is the childhood home of Anne Boleyn, dates back to 1270 and is decorated with gorgeous Italian walnut panelling, working fireplaces and a fine collection of antiques.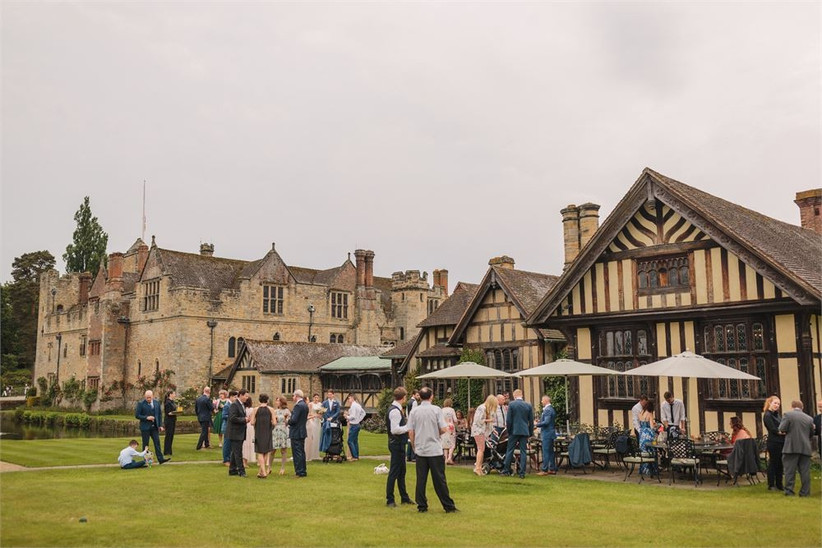 There are three beautiful locations to host your wedding in, including the Tudor style Astor Wing, the Hever Castle Inner Hall and Dining Hall for winter weddings, and the Italian Garden for summer celebrations.
Five star wedding accommodation is also available to book as part of your wedding day.
READ MORE: The Best Budget Wedding Venue Deals
10. Farnham Castle – Surrey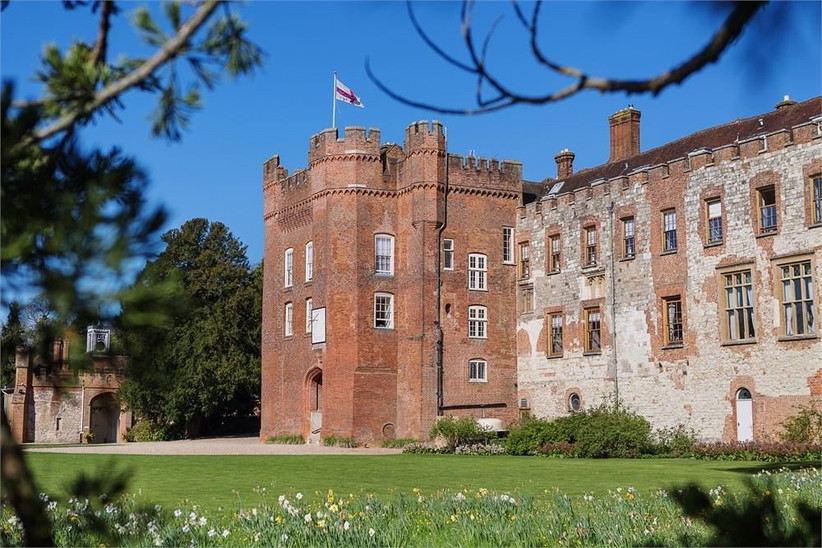 Farnham Castle is situated in the historic town of Farnham in Surrey, and combining the old with the new makes for a unique wedding setting.
This quintessentially English wedding venue has plenty of space for you to get ready in on the morning of the wedding. There is also a choice of two chapels or the Lantern Hall for the ceremony and endless countryside views.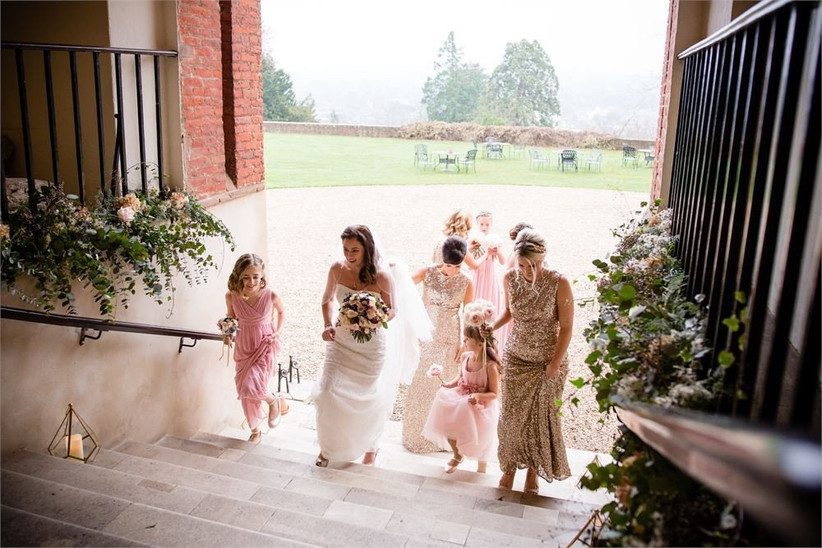 We also love the Great Hall, with its grand fireplace and magnificent gold-framed portraits. What a beautiful setting!
11. Berkeley Castle – Gloucestershire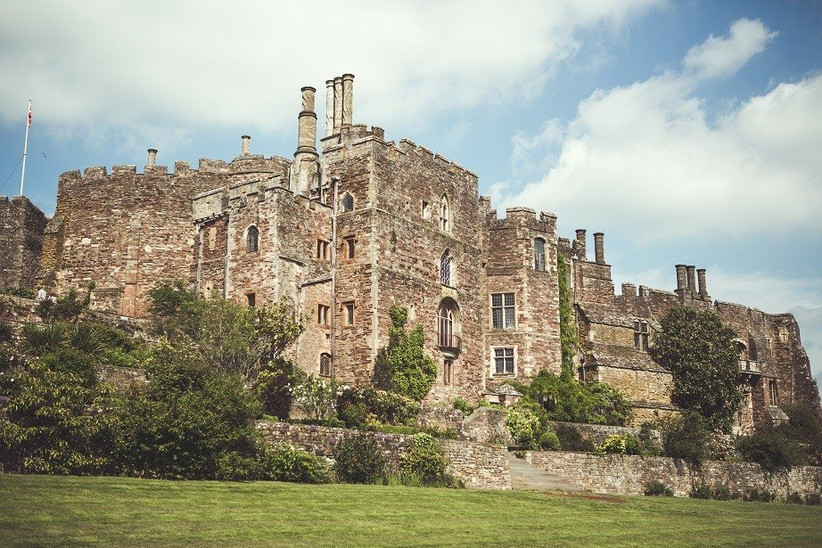 Berkeley Castle has a history that spans 860 years, making it the perfect choice of wedding venue for history buffs!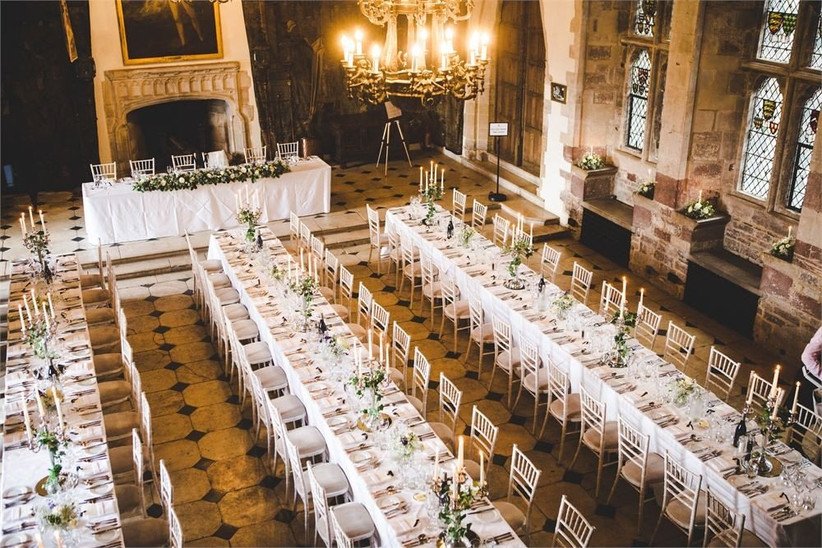 There is a church next to the castle for religious ceremonies, or the choice of marrying in a civil ceremony within the castle.
The venue is also able to arrange guided tours for guests so you can really make the most out of the gorgeous setting! Talk about wedding entertainment to remember.
READ MORE: 36 Awesome Ways to Entertain Your Wedding Guests
12. Carlton Towers – North Yorkshire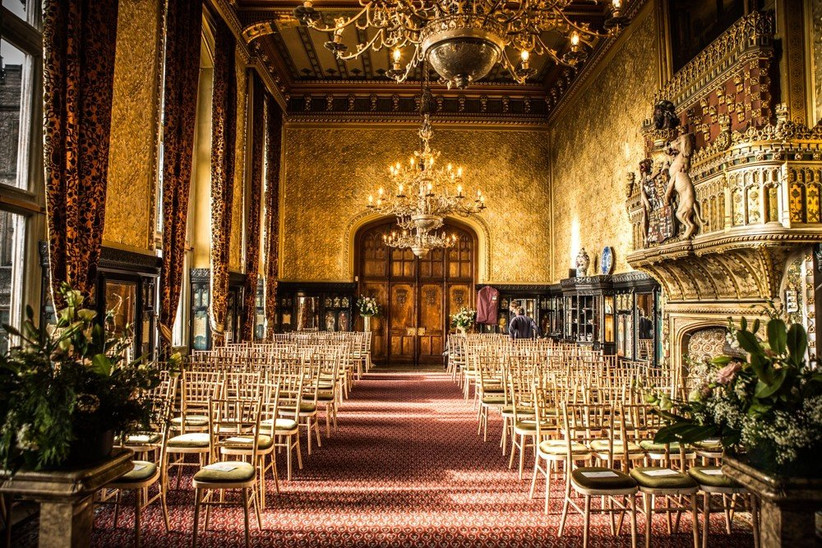 If you're looking for a wedding venue that is glamorous and dramatic, consider Carlton Towers.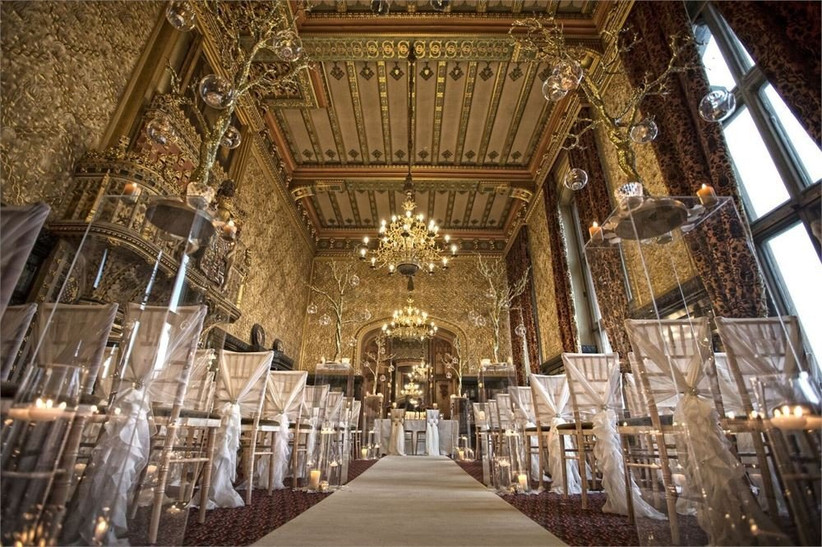 This North Yorkshire wedding venue, which is home to Lord and Lady Gerald Fitzalan Howard, has three grand state rooms and 16 individually designed bedrooms.
250 acres of private parkland surround the Victorian Gothic-style mansion. There'll be so many spots for your wedding photographs!
13. Allerton Castle – North Yorkshire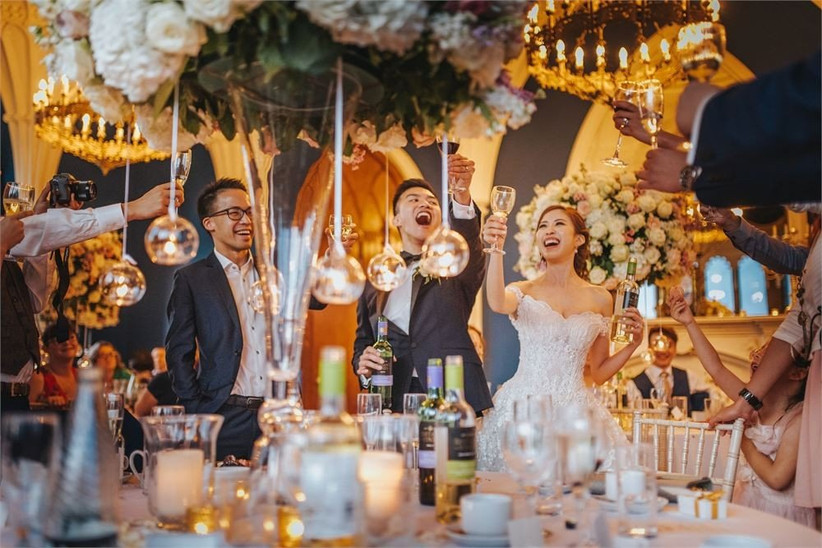 It's pretty exciting to tell your guests you're getting married in a castle, and Allerton Castle, situated between Harrogate and York, definitely lives up to the hype!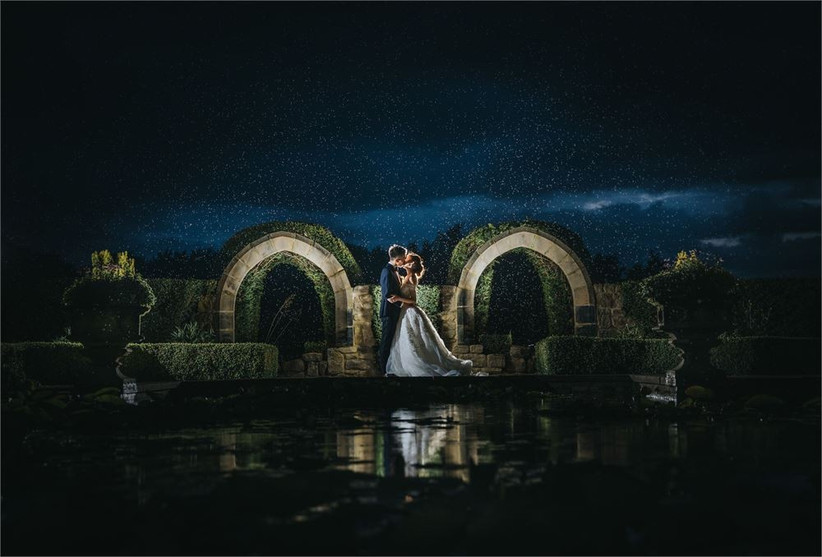 There's a huge log fire, a great staircase for photographs and plenty of decadently decorated rooms.
Once you've enjoyed the excellent catering, you and your guests can venture outdoors and enjoy a magical firework display! This place is a dream come true.
READ MORE: Country House Wedding Venues with Wow-Factor
14. Brympton D'Evercy House – Somerset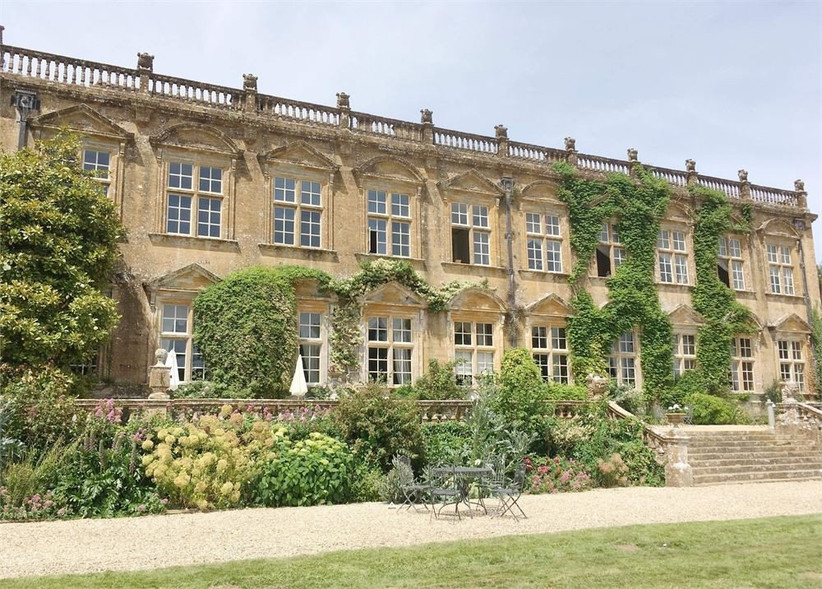 This beautiful stately home in the heart of Somerset is ideal if you have always dreamed of an outdoor wedding ceremony.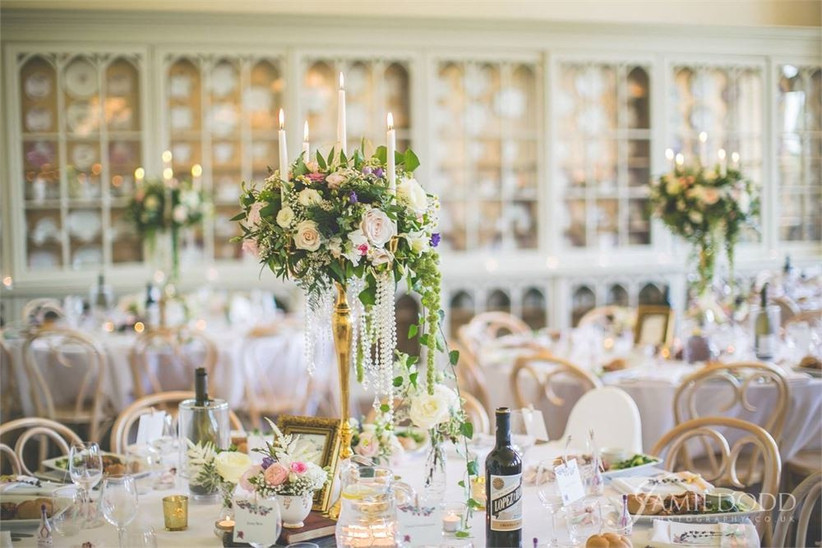 You can say your vows on the terrace, overlooking a sweeping lawn and a reed-fringed lake, or if you'd prefer to be indoors you can marry in the medieval Castle House.
There are a range of reception rooms to suit any style of celebration, from the Elizabethan Great Hall to the intimate state dining room, and delicious catering options.
READ MORE: 15 of The Most Beautiful Barn Venues in Essex
15. Bickleigh Castle – Devon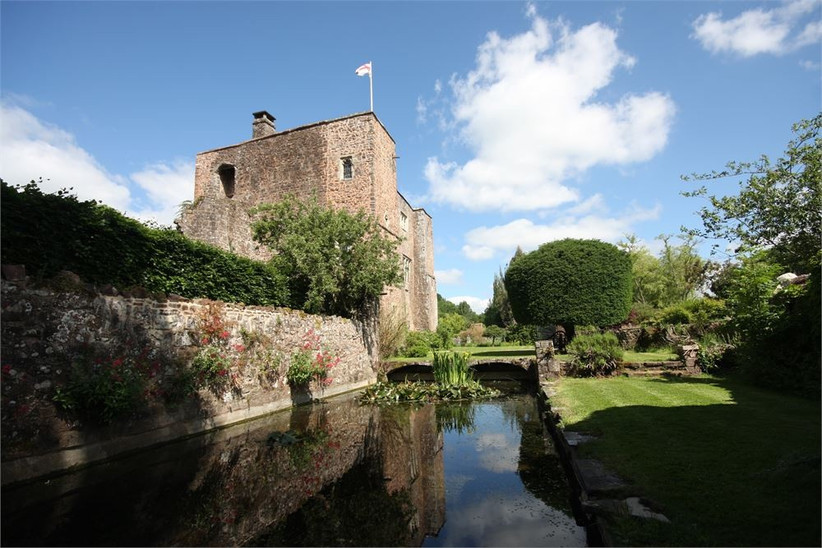 No matter what you're looking for when it comes to picking your wedding venue, Bickleigh Castle has something to suit all styles and tastes.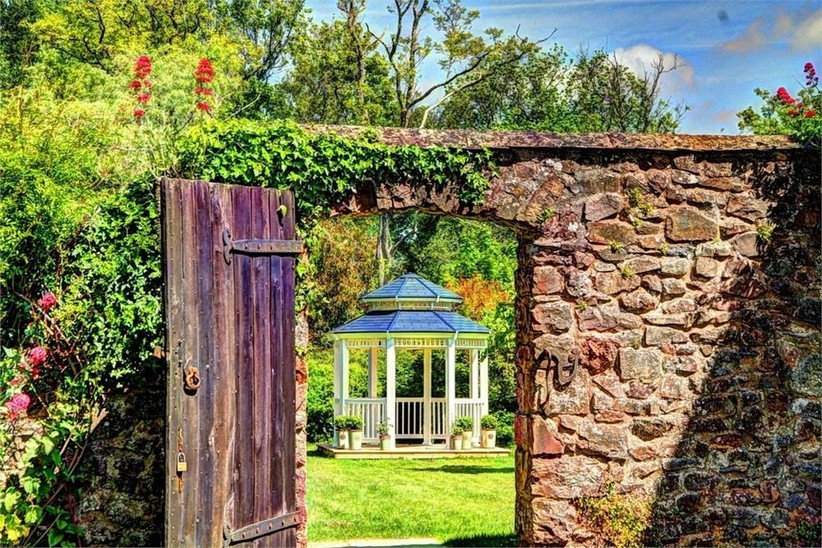 There's the grand castle, the quaint thatched chapel and beautiful views over the Devon countryside.
The venue prides itself on creating weddings that are magical, enchanting and romantic, which is exactly what you want when you marry in a castle!
16. Polhawn Fort – Cornwall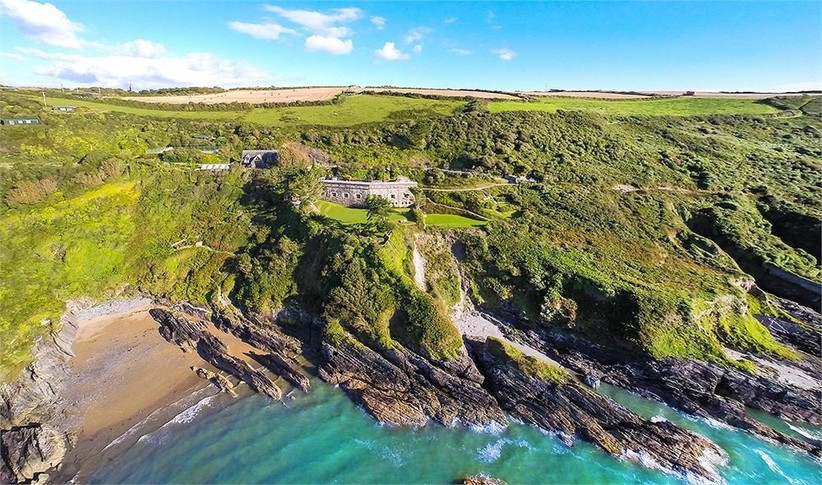 Polhawn Fort is hidden away in a tranquil cove on the Rame Peninsula. The venue boasts a drawbridge for an imposing entrance, plus a fairytale-worthy spiral staircase leading into the 80ft long vaulted Hall.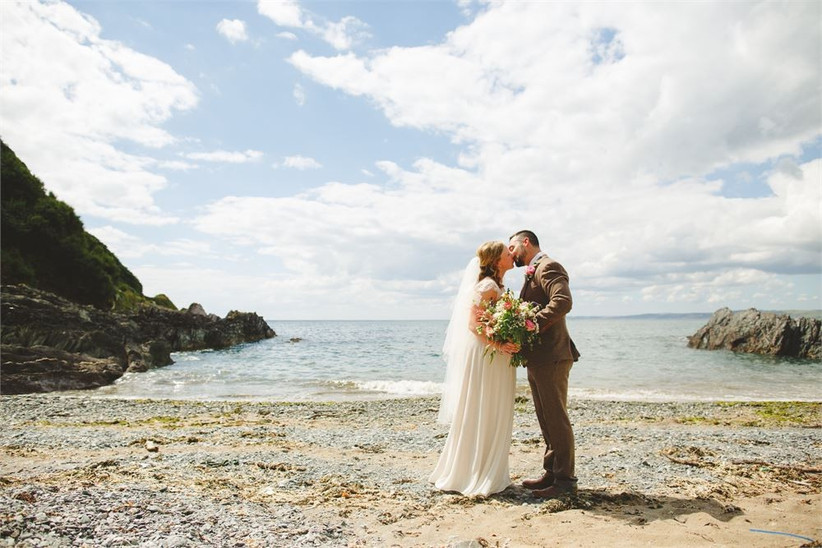 The hidden location means your wedding venue becomes an intimate escape, and the private beach provides excellent photography opportunities.
READ MORE: The Best Wedding Venues in Hampshire
17. Lumley Castle – Durham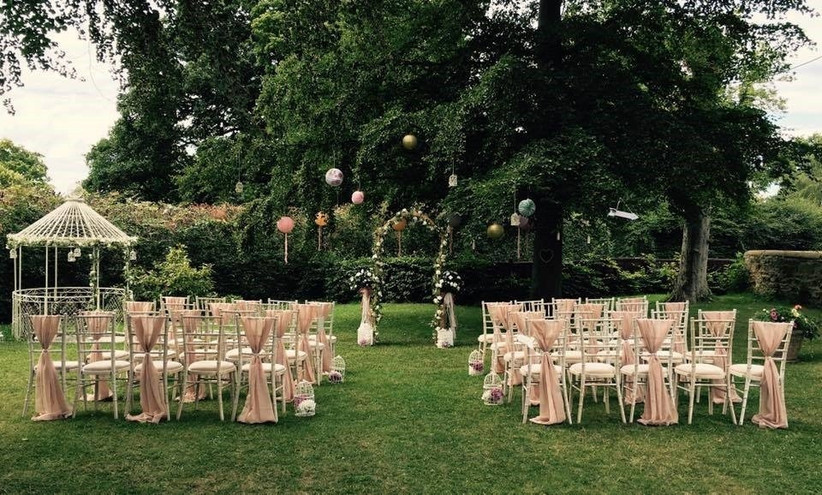 This wedding venue is over 600 years old and perfect for those who have always dreamed of saying their vows at a magnificent castle.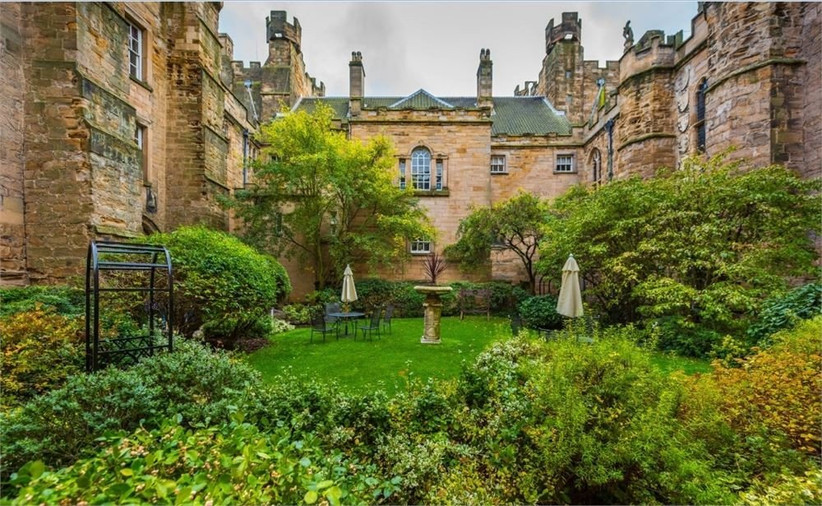 There are a range of cost-effective wedding packages to choose from, whether you've got a wedding party of 10 people or 132.
If you are looking for a wedding venue that seamlessly blends English heritage with excellent food and outstanding service, Lumley Castle could be the one.
18. Hedingham Castle – Essex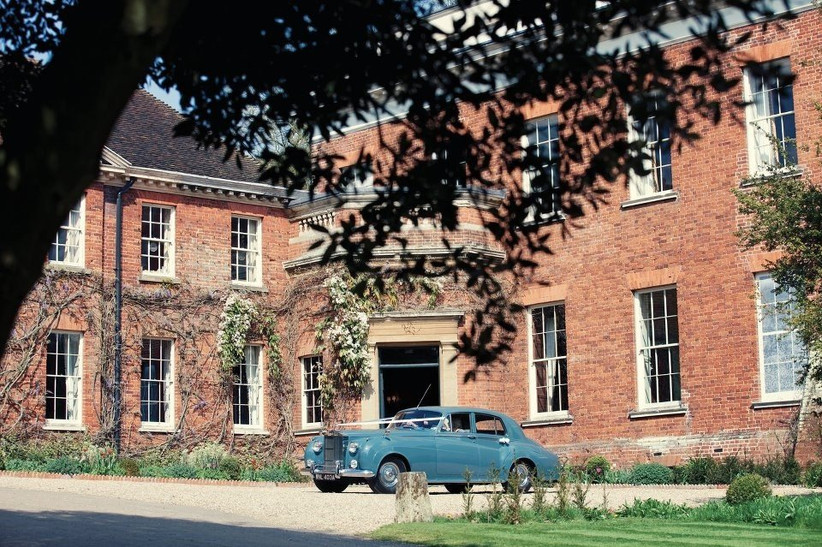 Hedingham Castle consists of a 900 year old Norman keep, a mansion house dating back to the early Georgian period, stunning landscaped gardens and an elegant marquee, all situated on the leafy 160 acre estate within the Essex countryside.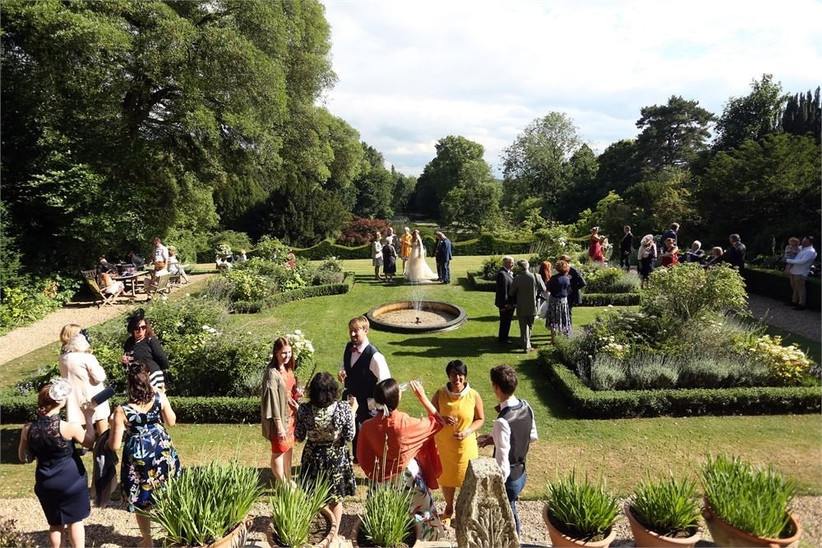 Wedding picture opportunities include the Tudor bridge, originally built for Henry VII, the ornamental lake, the fountain and the huge log fire.
19. Strawberry Hill House – West London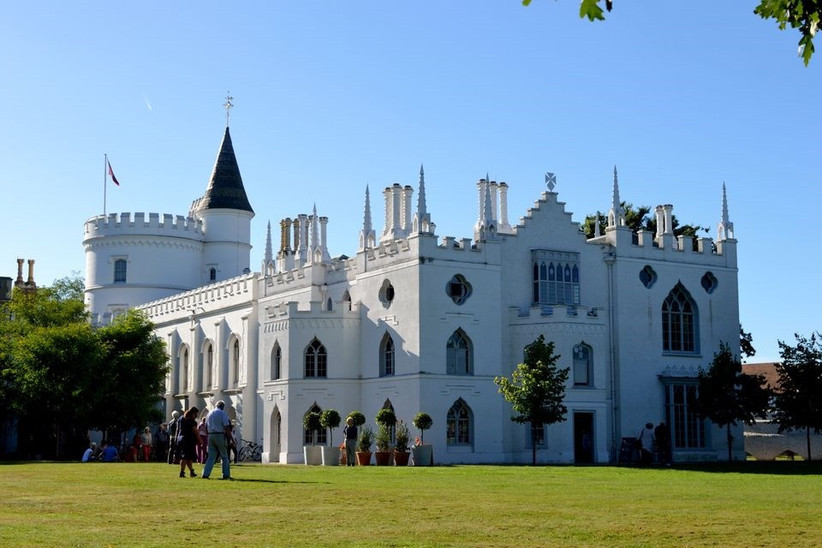 Strawberry Hill House is a Grade I-listed venue dating back to the 18th century. It has been lovingly restored so the white exterior appears immaculate and the rooms are stylishly decorated whilst still retaining their unique character.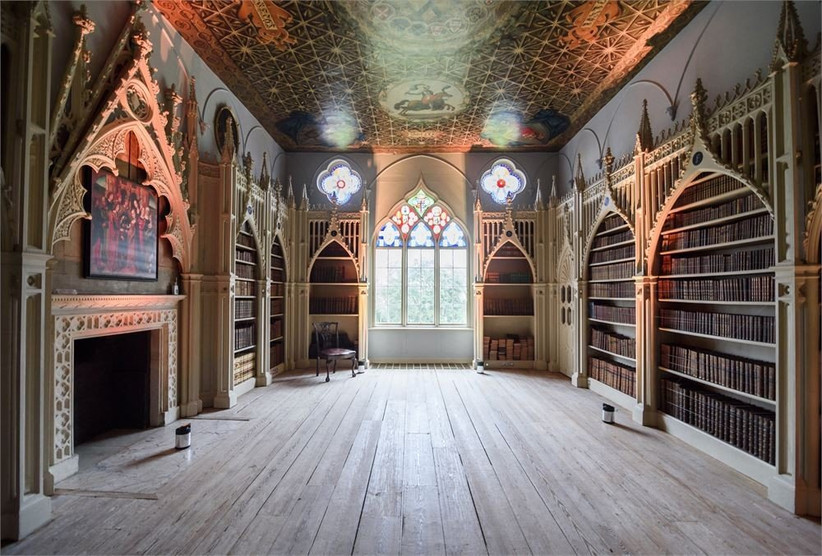 Following your ceremony, enjoy a drinks reception on the lawn or in the Great Parlour overlooking the garden while the team prepare the Gallery for your wedding breakfast (created by a Michelin-trained head chef!).
READ MORE: The Best Small Wedding Venues
20. Huntsham Court – Devon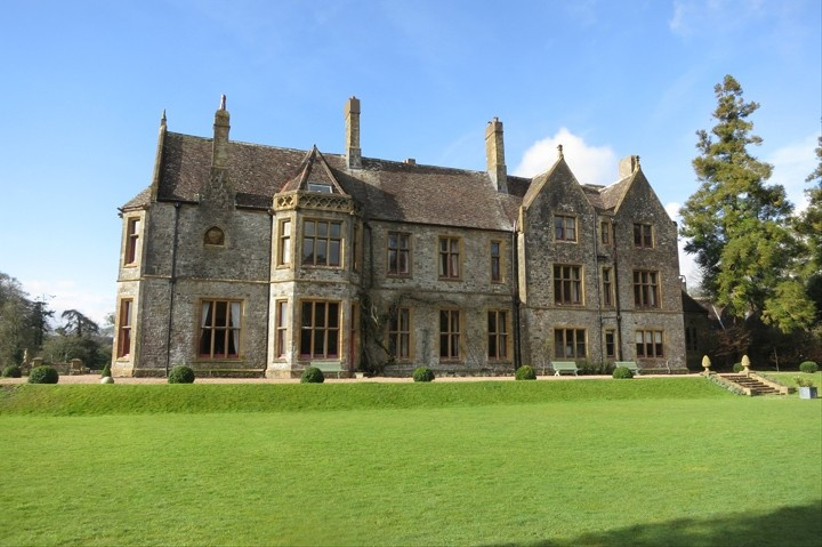 This baronial mansion is hired on an exclusive-use basis only and offers no hidden charges, no corkage and total flexibility.
Whether you want to make the most of the staff and their preferred suppliers, or choose everything for yourself, the team here are total accommodating.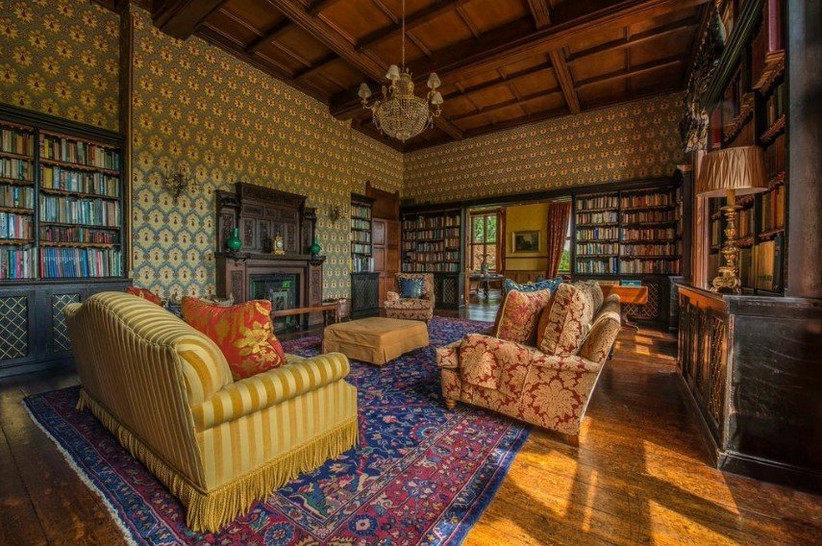 Huntsham Court is beautifully decorated, perfect for your wedding photos, and boasts views of the rolling Devonshire countryside.
What's more, there are 34 stylishly designed bedrooms for up to 80 overnight guests.
21. Amberley Castle – West Sussex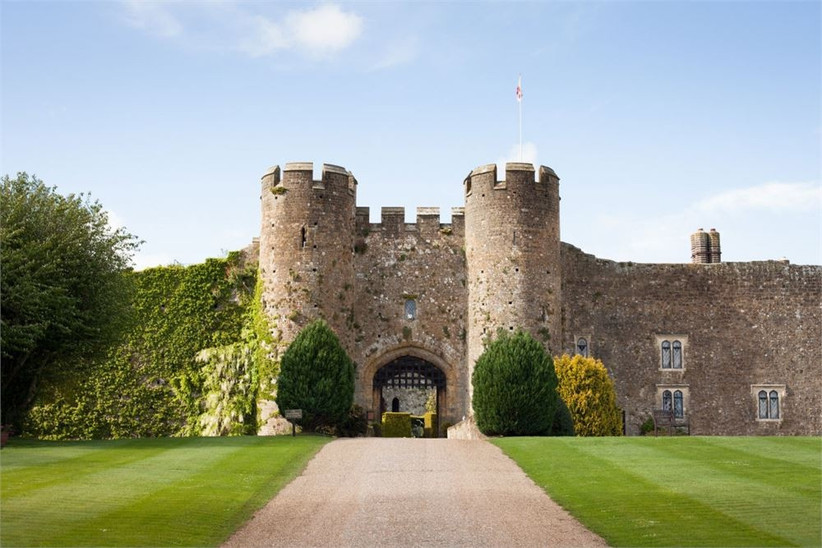 Amberley Castle is situated amongst 12 acres of elegantly landscaped gardens – 'where you'll find the venue's two resident white peacocks – close to the South Downs National Park.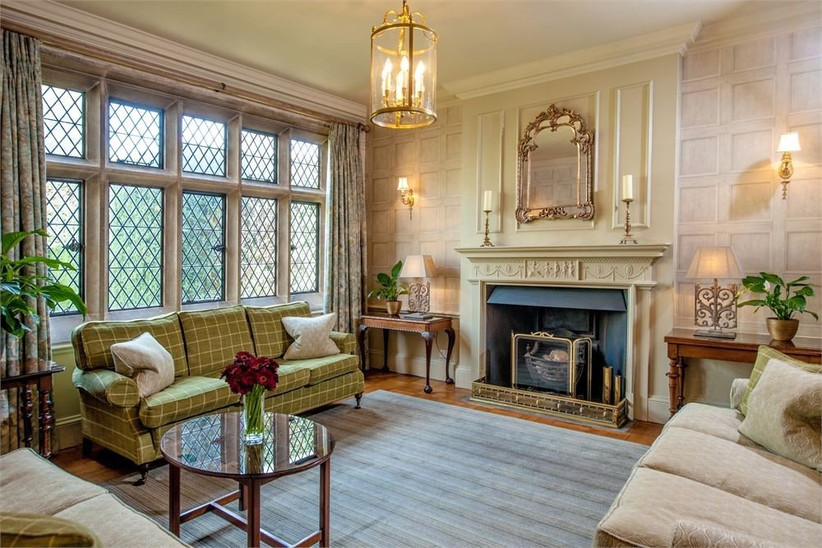 If you and your partner are looking for unique backdrops for your wedding pictures, your search ends here.
The castle is surrounded by a medieval stonework wall and the interior is decorated with suits of armour and historic coats of arms. There's also an 18-hole putting green, croquet lawn and tennis court!
READ MORE: The Coolest Venues in London
22. Ripley Castle – North Yorkshire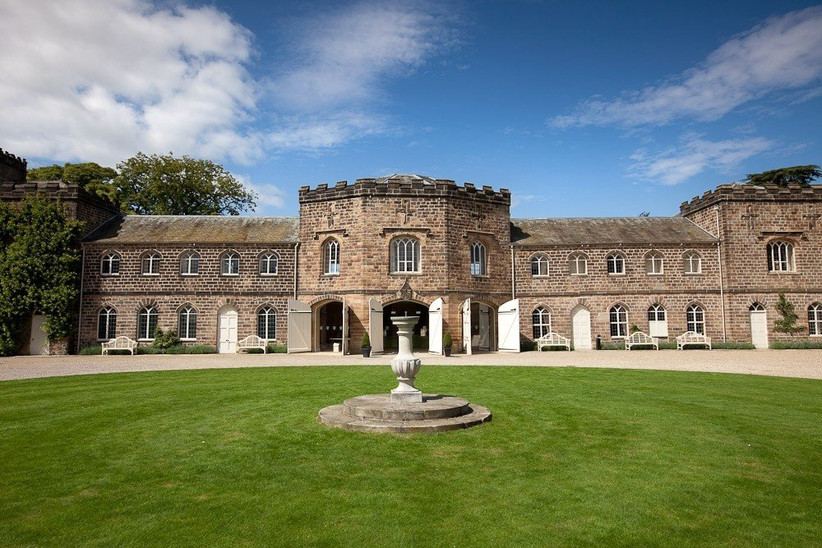 Ripley Castle is a picture perfect wedding venue dating back 700 years which stands out from the moment you set foot in the village of Ripley.
There's a huge choice of rooms for your celebrations, including the main reception and the gorgeous oak-panelled library which dates back to the 16th century.
No matter what you envision for your big day, the team at Ripley Castle can help your wedding dreams come true.
After something a little smaller? Take a look at our round-up of the most adorable small and intimate wedding venues in the country. You'll be cutting your guest list down in no time!