How to Put Together a Wedding Guest List (and the 5 People to Cross Off Immediately)
Trying to work out how to put together a wedding guest list that makes everyone happy? Our guide will help you navigate the politics and make sure everyone you love is where they need to be on your big day
We have included third party products to help you navigate and enjoy life's biggest moments. Purchases made through links on this page may earn us a commission.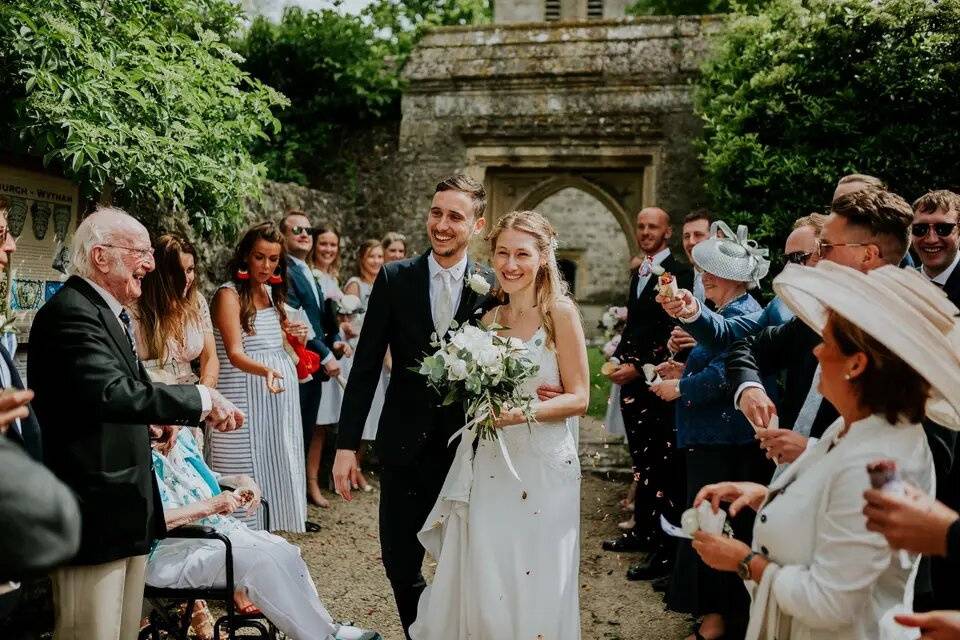 Let's be honest: figuring out how to put together a wedding guest list that makes everyone happy can get more political than the actual Houses of Parliament. But it doesn't have to be that way.
In fact, making a list that works for you and your partner should be simple: write down everyone who you want to be with you on your wedding day, and disregard the rest. Sounds easy, right? But somehow, in practice, things are never quite this straightforward. Fear not, newly-engaged reader, we're here to help. In fact, we've even made you a wedding guest flow chart to help you plot out who should be invited.
Here's everything you need to know about building your wedding guest list from start to finish, including who to invite and who to say 'sorry, you're not invited' to, and plenty of tips (including our clever Hitched wedding guest list app) to keep everyone happy along the way.
How to Make a Wedding Guest List in 7 Steps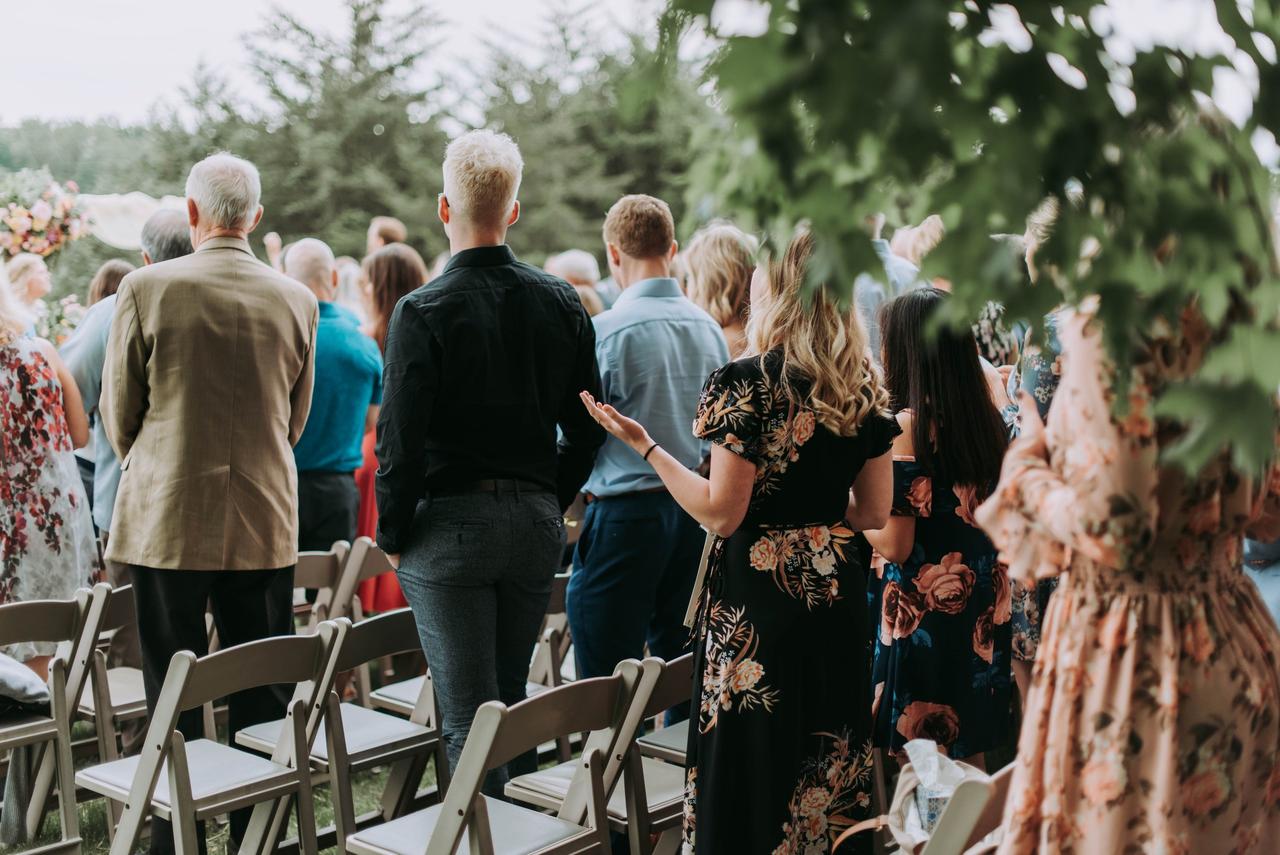 Putting together your wedding guest list is one of the first jobs on your wedding checklist, usually before you've even thought about booking a venue. You'll need to know rough numbers, you see, to start thinking about your budget and looking for a venue that's the right size.
Initially, it seems fun – what could be bad about the thought of everyone you love joining you to celebrate your big day? But phrases like 'well, we did go to their wedding' and 'she'll be so upset if I don't ask him' start creeping into the conversation and, all too soon, things descend into chaos.
If this sounds like you right now, know this: you are not alone, and other couples have faced the same dilemmas for decades. Don't know where to start? Don't panic – because we do…
1. Write a List of Everyone You'd Even Consider Inviting
Sometimes, you have to go big to get smaller. Sit down with your partner and compile a list of every single person who you would invite to your wedding if money and space were infinite – spreadsheet, pen and paper, however it makes sense to you most.
Start with immediate family and really close friends and work outwards, including colleagues, school mates and distant relatives, down to fair-weather acquaintances, their partners, children, the lot. This is your master list; but now it's time to start trimming it down.
2. Separate Out Your Top Tier Guests
Call them whatever you want to: the A-list, the non-negotiables, the must-haves. However you shape it, the message is the same: you simply wouldn't get married without these people there. You know who they are. Highlight them somehow and know that no matter how the list goes from here, they stay very firmly on it, no exceptions. Everyone else gets an invite if space and budget allows – and don't be afraid to allocate some as evening guests only.
3. Work Out How Many Guests You Can Realistically Afford
Deciding on a venue and a guest list go hand in hand – you can't fully figure out the latter if the vision for the former isn't set. Even if you don't have an exact location locked down, you probably know what kind of day you want – will you be at a big country house, a cosy barn, on the beach? How many people can your dream setting feasibly hold? Can your budget stretch to that many?
If you're having an intimate ceremony or a destination wedding, maybe the answer to that question is just the A-list, and that's okay – it's your day, and your choice. Where possible, start mentioning to those who might think they're getting an invite that your wedding will a very small one as early as possible, before their expectations get out of hand.
Try not to feel guilty – remember that every guest is an extra chair, dinner, slice of cake and favour that you'll have to pay for. To soften the blow, you could arrange a more relaxed dinner or a low-key party after the main event so that everyone who wants to celebrate with you gets the chance - if you haven't had enough of wedding planning yet.
4. Consider Your Parents' Input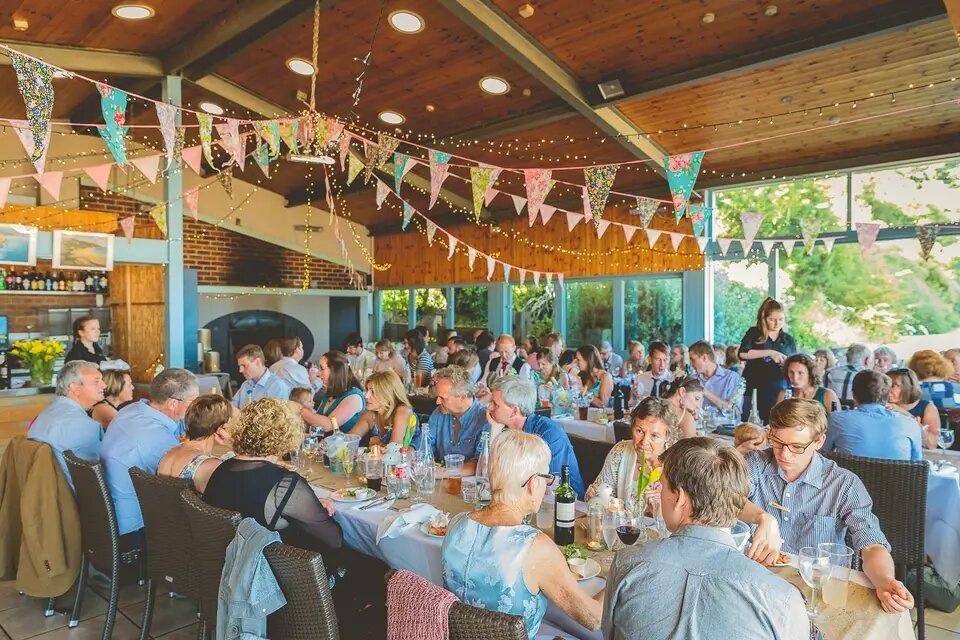 Traditionally, both sets of parents get a say on who is invited to a wedding – particularly if they are contributing to the wedding fund. It goes without saying that when it comes down to it, it's your decision and not theirs, but to avoid unnecessary friction, it usually makes sense to loop mum and dad in early, and certainly before you consider posting any save the dates.
The best way to approach the conversation is to be upfront: once you and your partner are in agreement, show the parents the plan, and let them air any concerns in a respectful way. It may be that you can resolve them between you, or you've already thought of the same issue but worked it out yourselves. Alternatively, some couples reserve a portion of their guest lists for their parents to allocate themselves – they can ask whoever they like, as long as you all get on, but it's a set number of seats that works for your venue and budget, and no more.
5. Be Fair With Family
If four of your cousins are coming, the fifth will probably be upset if they're not, and if your partner's great grandma gets a front-row seat for the vows, yours might be miffed to have been dropped altogether. It's not obligatory (or indeed, fool proof), but one effective way to avoid hurt feelings is to ensure you treat members of different families in the same way. Even if they're disappointed, they're much more likely to understand an all or nothing approach – 'sadly we haven't had space to invite any of the aunts and uncles' – than an uncomfortable explanation of how you're closer to one side of the family than the other.
6. Stagger Your Invites
Your first draft of the 'final' list probably won't actually be final. Etiquette dictates that you should send your wedding invitations at least eight weeks in advance (or ten, if your ceremony is taking place out of town and guests will need to travel). When you start posting them and the RSVPs start trickling in, you will probably get a handful of regretful nos.
This doesn't mean you've been snubbed, it means life got in the way somehow – and the silver lining is that you now have space to ask the people you would have loved to have included if you'd had room the first time around. Consult your original master list and work with your partner to fill these spots – just be sure to send this next round of invites ASAP, because no one wants to feel like a second thought.
7. Remember How You Feel When You Aren't Invited to a Wedding
This point is mainly to help you maintain a healthy perspective during what can be one of the most stressful times of your life. If you don't get an invite to someone else's wedding, how does it affect you, and for how long? Even if you think you're definitely on the list, you might be a bit let down for a day or two, but you'd do your best to understand and move on, and it's very likely your potential attendees will do the same.
A wedding is one day, and anyone who truly cares about you will be there for you well after it takes place, whatever you decide. Take a deep breath, a step back and remember: it will all work out in the end.
Who Should Be Included in a Wedding Guest List?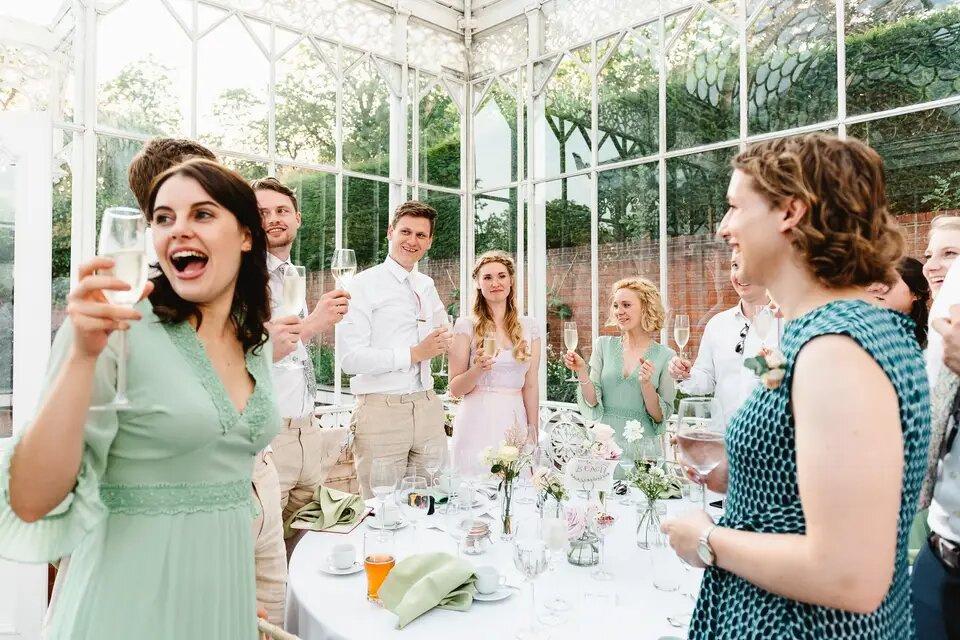 Naturally, the size of your wedding and budget will determine who will be included in your wedding guest list but the general rule of thumb for a wedding guest list is immediate family members (parents, grandparents, siblings, uncles, aunties and cousins), close friends and partners of these guests. If space permits they can then consider more distant family members, friends they would love to include but haven't seen in a while, work colleagues and family members/friend's children.
What is Considered a Large Wedding Guest List?
A large wedding guest list typically has over 150 attendees - according to the Hitched National Wedding Survey, the average wedding guest list number couples in 2021 was 72.
The royal wedding guest list for Prince William and Kate Middleton's wedding had over 1,900 guests, including the likes of the Beckhams, Sir Elton John and Sir Rowan Atkinson. Now that's definitely a large wedding guest list!
Five Small Wedding Guest List Tips
1. Limit Plus-Ones
An easy way to stick to a small guest list is by limiting the number of plus-ones you allow your guests to bring. We recommend only offering plus-ones to those in long-term relationships with partners that you have met.
2. Limit Children
If you have a large family, limiting the number of children that you allow your guests to bring can really make a big difference to your overall guest count. Not sure how to inform people of your decision? Our no children wedding invitation wording samples will come in handy.
3. Close Friends & Family Only
You could choose to only invite close friends and family - if you're going really intimate keep to parents, siblings, grandparents and a handful of close friends.
4. Keep Your Guest List Private
The more people hear about who is (and who isn't) invited to your wedding, the more pressure you will feel to invite people who you hadn't originally. Keep your wedding guest list between you and your partner but if you do share it with others, let them know that the list is final and you are keeping your guest list intimate.
5. Stick Your Ground & Don't Overthink
It is easy to feel the need to invite an old friend or a third cousin simply because you were invited to their wedding and you feel obliged. Remember, it is your day and there is no rule to say you have to invite anyone you don't want to - especially if you are trying to keep numbers down. Think about your current relationship with this person and the chances are if you aren't that close with them, they won't be offended anyway!

Five People You Really Don't Need To Put On Your Wedding Guest List (If You Don't Want to)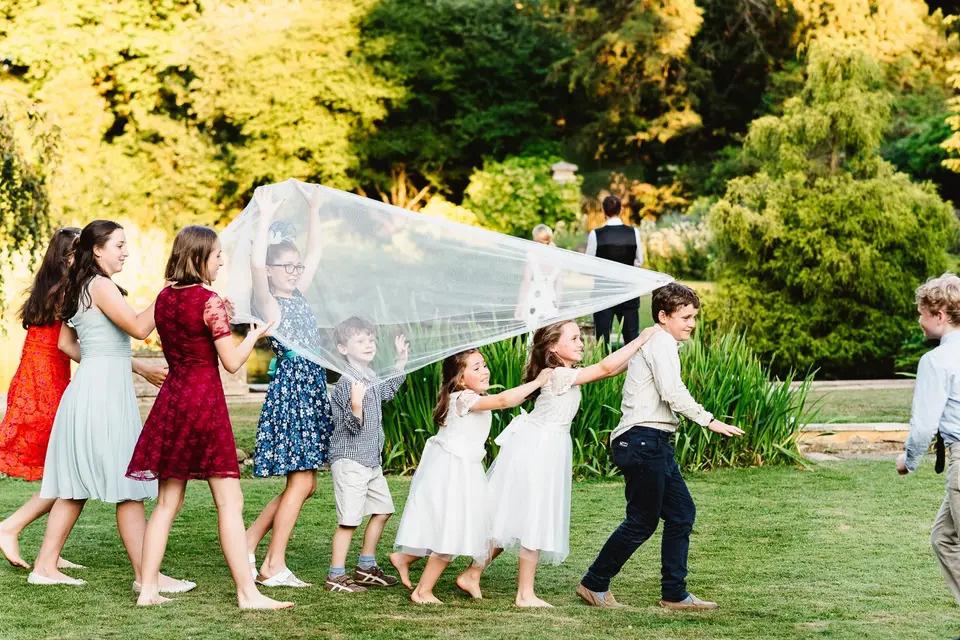 1. Other People's Children
If you want a child-free wedding, have a child-free wedding. There is no law that says you must have little ones as part of your big day. Okay, some parents may have hoped for their pride and joy to be bridesmaid or pageboy, and there's the question of finding childcare while mum and dad let their hair down at the reception – but realistically, there's nothing more boring for most kids than sitting through vows they don't really understand and have no interest in.
However, if someone either can't or simply won't come because they can't bring their child, you have to respect their decision, just like they've respected your decision to have an adults-only affair – it works both ways.
2. Plus Ones You Don't Really Know
Plus ones are typically the most controversial element of any wedding guest list, but don't feel you have to send them to everyone, especially if it's a new relationship and you've never spent time with them before.
Decide where you'll draw your line – maybe you send them out only to those who are married or engaged, or anyone who's been in a relationship for over a year. The possible exception here is a friend who is coming from a different town or city and doesn't really know anyone else at the ceremony, as having a plus one may put them more at ease. But it's totally your call – if you seat them at a table with a group you know are friendly and welcoming from the get-go, they'll likely feel comfortable regardless.
3. People Who Invited You to Their Wedding…
…but who you haven't really hung out with since. If you attended a beautiful ceremony five years ago, but the friendship has since tapered off, you don't have to offer a like-for-like invitation. Circumstances have changed, and if they were getting married again now, they probably wouldn't invite you either. Some experts suggest the 'one-year rule' – if you've not spoken in the last 12 months, are you really as close as you remember?
Try reaching out and suggesting meeting up casually before you send any invites out. If they're evasive about catching up over coffee, they probably won't mind not being on the list for your big day.
4. Your Co-Workers
You share a workspace and go for group lunches, but that doesn't automatically equate to the entire office crashing your reception and eating all of the expensive canapés. Unless you've known them a long time and they're super close pals that you spend time with in and out of the workplace, you can scratch colleagues off the invite list and it's highly likely that no one will bat an eye.
If your office gang still wants to throw you a bash, a work sten do or after-hours cocktail happy hour will always go down a treat.
5. Anyone You're Only Inviting Out of Guilt
A wedding is supposed to be the happiest day of your life – do not feel pressured by other people's opinions or emotions, because it's not their day, it's yours.
When it happens, most brides and grooms find that they barely have enough time to talk to and party with everyone that they do actually want there, so the last thing you need is to fill even more seats with extra people just because they've made you feel bad. Be kind but upfront, and stand your ground – it might make for a slightly awkward moment now, but you'll never regret going with your gut.
How to Make a Wedding Guest List in Excel
Making a guest list might seem daunting, but with the help of a guest list sheet it is a lot easier. You can organise your wedding guest list onto Excel by creating columns such as guest name, address, phone number, RSVP received and any other detail that you need to be informed of. It's also a great idea to have separate columns for the number of guests you have invited and the number of guests and plus-ones attending so you can keep track of how many places you have reserved. A column of dietary requirements will be needed so you can easily let your wedding caterer know.
Don't fancy doing a DIY job? We don't blame you! Download the Hitched wedding guest list app and all the work is done for you! Simply pop your wedding guest's names into the ready-made columns and you can send them an online invitation or invite them via your wedding website. You can then keep track of who has confirmed their attendance to in a clear and concise way. It even gives you the option to invite them to just the evening reception or the ceremony.
How to Limit Your Wedding Guest List : Wedding Guest List Flow Chart
Struggling with a guest list that suits your budget and venue? Our clever wedding guest list flow chart is a quick and easy way to see who makes the cut! It's a brilliant tool to ensure you are approaching taking names off your guest list with sensitivity and tact.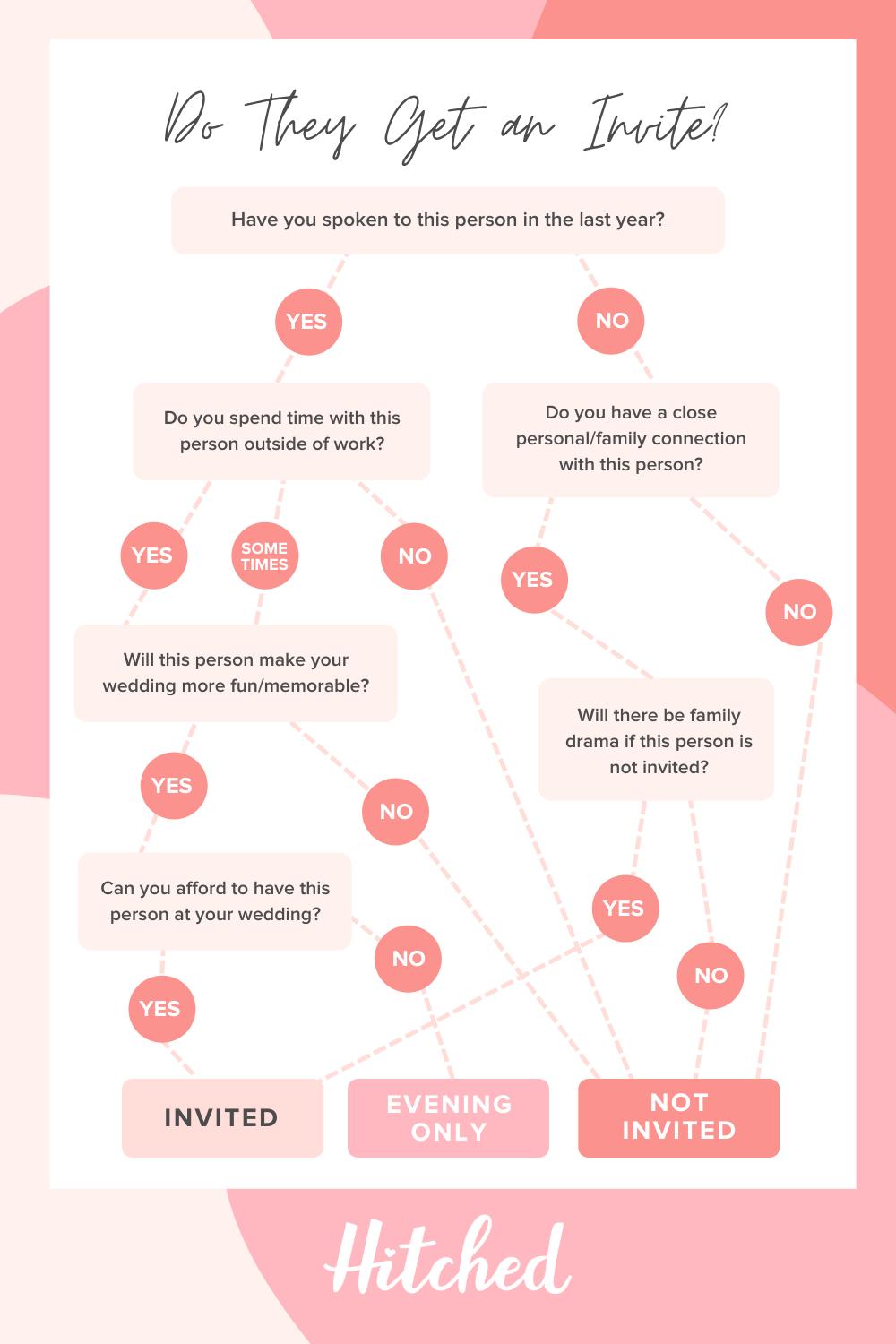 Not sure yet whether you definitely do or don't want kids at your wedding? Here's everything you need to consider about children at weddings