The 50 Best Honeymoon Destinations Around the World for 2021
Struggling to narrow down your search for the perfect honeymoon destination? We've picked the best locations for your first getaway as newlyweds in 2021, from the most romantic spots in Europe to far-flung paradise islands
We have included third party products to help you navigate and enjoy life's biggest moments. Purchases made through links on this page may earn us a commission.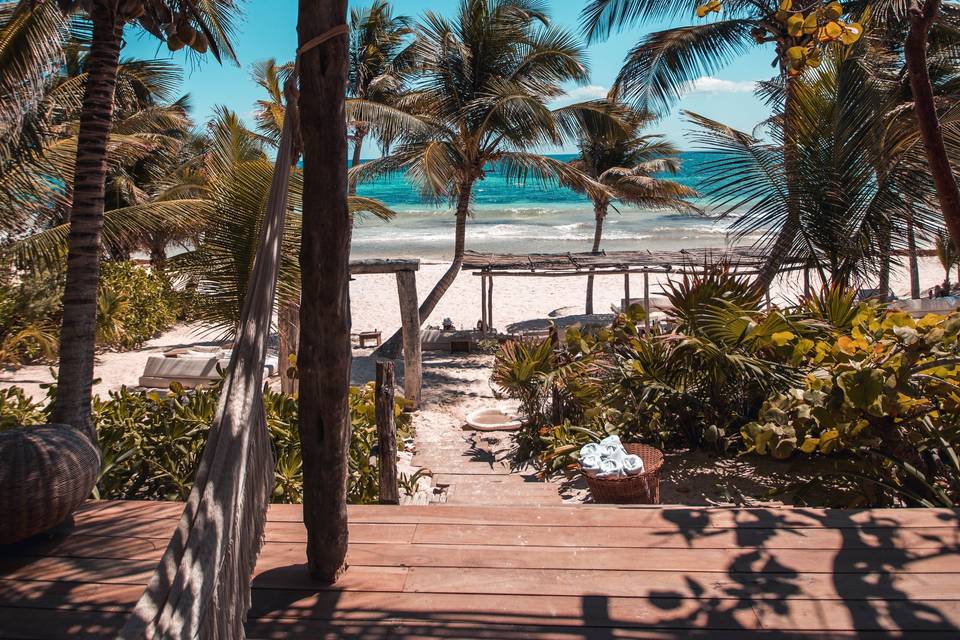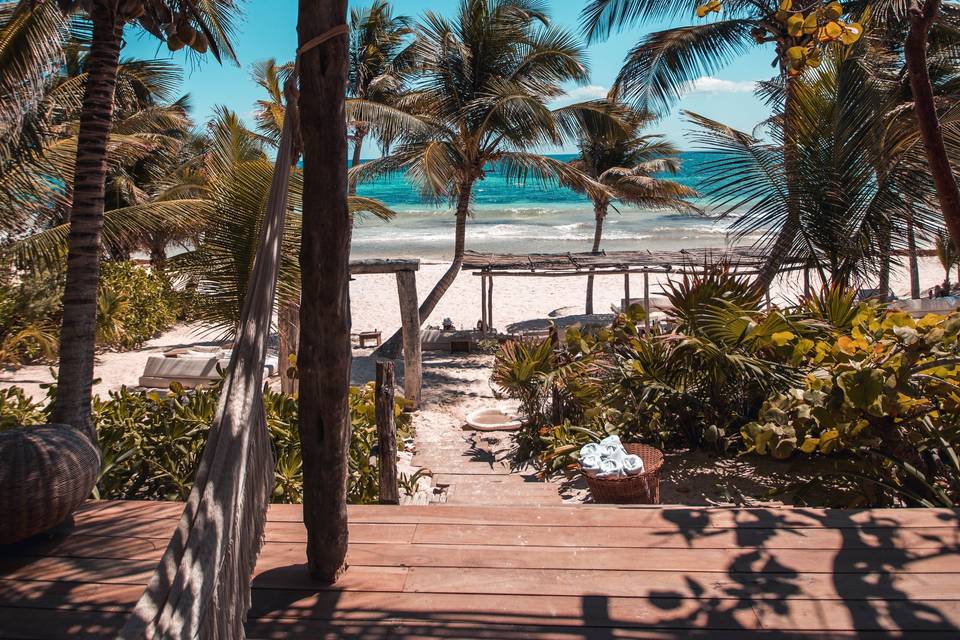 Choosing your honeymoon destination is one of the most exciting parts of your wedding planning journey. You're putting together the holiday of a lifetime, after all!
Our guide to the 50 best honeymoon destinations for 2021 will help you get started. We've made sure to cover a wide range of honeymoon budgets, and we've flagged the places that give you the most for your money.
We've also chosen destinations with different honeymoon styles in mind. From the UK and Europe to long-haul destinations, these are the locations that fit a wide range of holiday priorities, from romance, relaxation and seclusion to adrenalin-fuelled adventures and cultural discovery.
Of course, when it comes to your honeymoon, you may want all of the above - and if that's the case, we've got you covered, too, with the countries that are perfect for putting together a unique itinerary that ticks off everything on your wish list.
Get ready to discover your dream honeymoon destination - and apologies in advance if your bucket list grows significantly…
READ MORE
1. Bali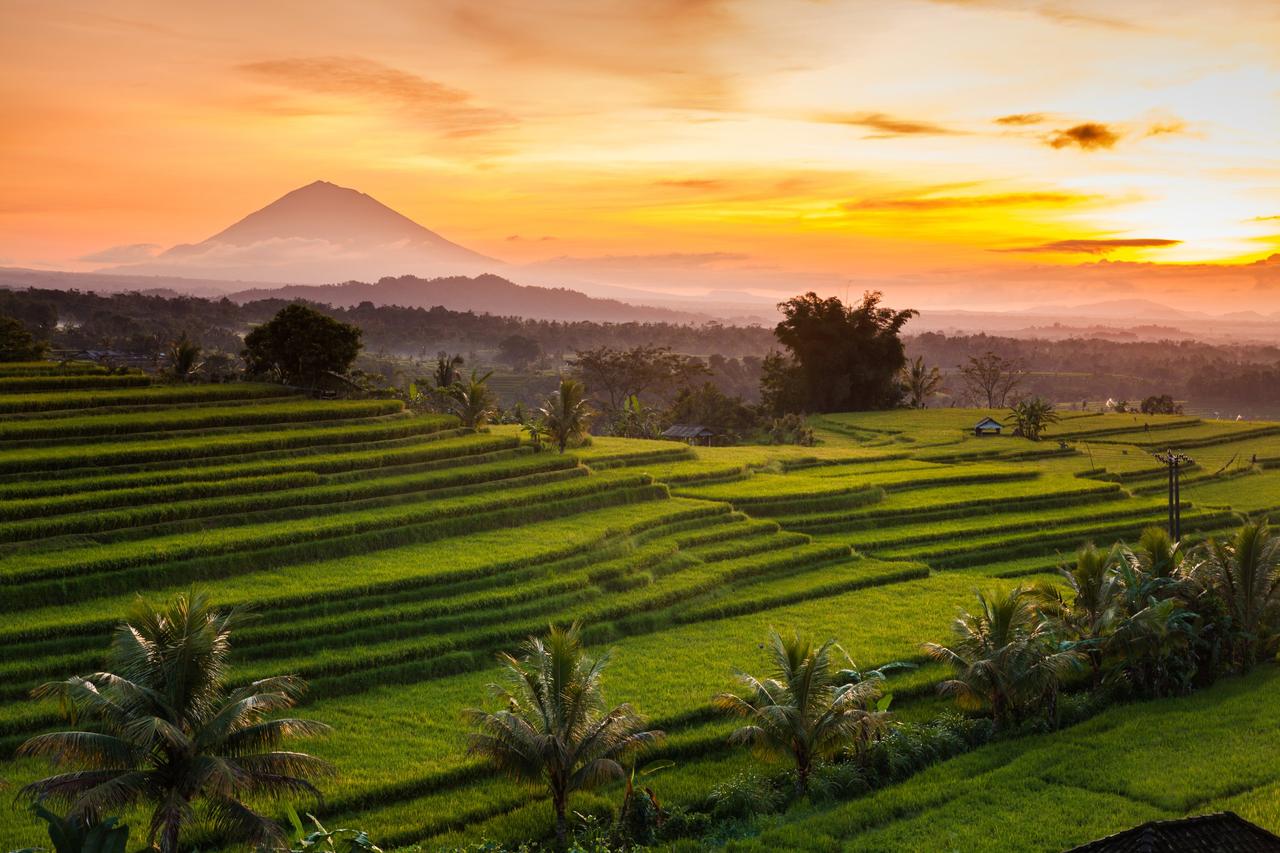 If you're looking for a real has-it-all destination, Bali is hard to beat. There's a rich culture to explore, from mesmerising temples to vibrant markets, and outdoor-lovers will want to make the most of the incredible scenery that takes in verdant rice paddies, waterfalls and volcanic mountains. Prefer to relax? There are some truly beautiful beaches. Put simply, your time in Bali can be as action-packed or laidback as you want. What's more, prices on the ground are pretty reasonable; you'll find your budget will go further than in other popular honeymoon destinations and you'll be more likely to be able to afford a very luxe hotel. As if that's not enough, the food is excellent, and vegans and vegetarians are usually well served. There is one downside: the flight time from the UK is long - we're talking 17 hours plus. We'd recommend breaking up the journey with a one- or two-night stopover in Dubai or Singapore on each leg.
2. The Greek Islands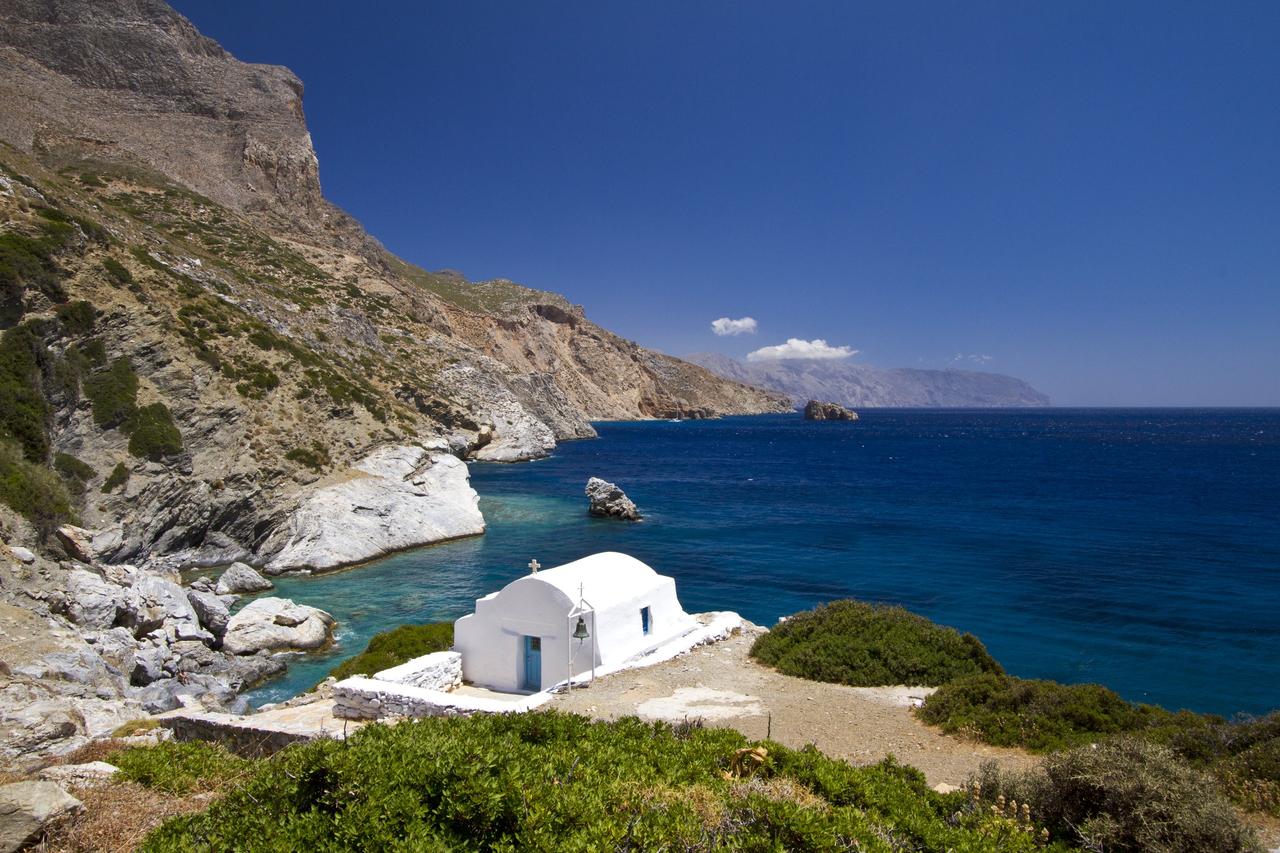 If privacy is your priority, one of the less-visited Greek Islands could be your perfect honeymoon destination. Check out Milos, Ithaca and Amorgos for wild natural beauty. You won't find much in the way of five-star hotels, sandy beaches or wild nightlife, but you'll enjoy a laidback getaway with excellent food, rugged coastal walks and plenty of just-the-two of us time. Alternatively, it's still possible to find peaceful pockets on the popular islands, particularly if you head into the mountains. On much-loved Santorini, for example, the clifftop village of Imerovigli is ideal for honeymooners; on Crete, have a serene escape in the Amari Valley.
3. The Maldives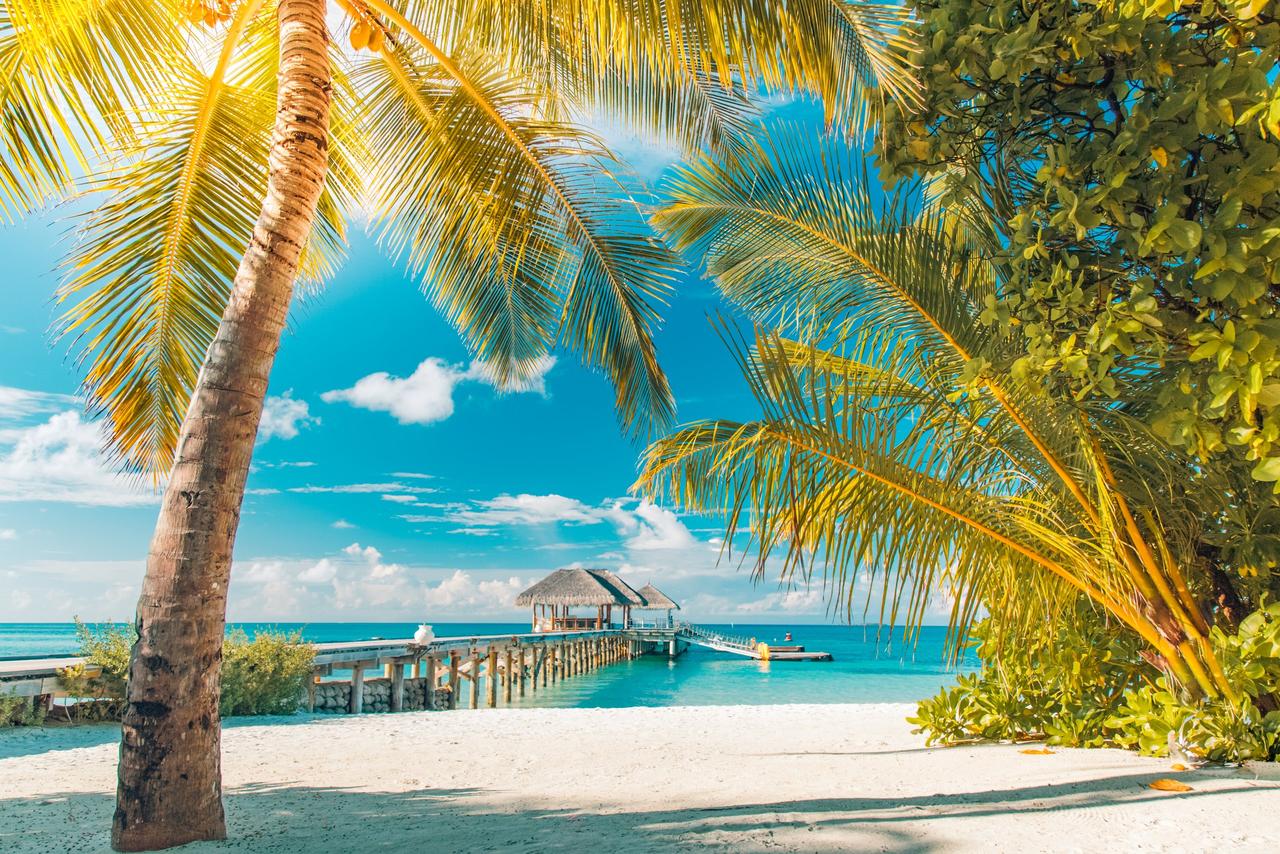 There's a reason The Maldives are considered a classic honeymoon destination - actually, make that several reasons. To start, this destination has all the ingredients of a quintessential island-paradise escape: year-round warm weather; silky-soft sands fringed by swaying palm tree; turquoise waters. Most of the accommodation is in private-island resorts, and you'll find some seriously lovely places to stay, including the ever-popular over-water villas that bring you closer to the sea. We like One & Only Reethi Rah for romance and excellent food, Soneva Fushi for a laidback vibe and Conrad Rangali Island for privacy. What's more, although the resorts are geared up for blissful pampering, The Maldives are the perfect place to get active with watersports, from diving to paddleboarding.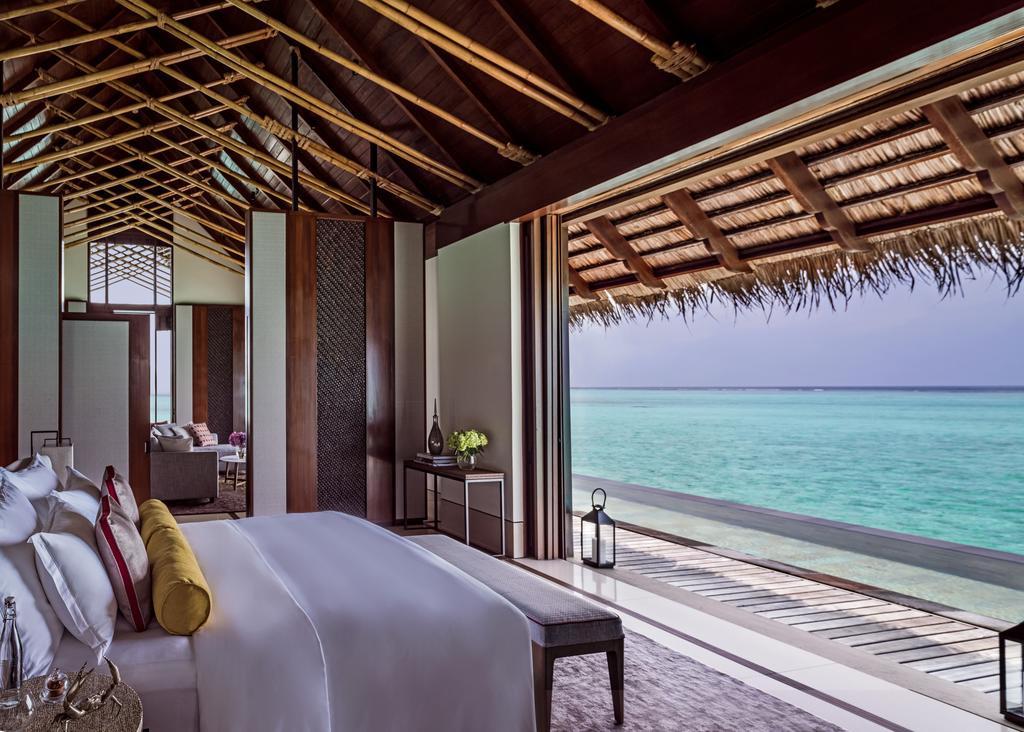 READ MORE: Maldives Honeymoon: Your Complete Guide
4. Venice, Italy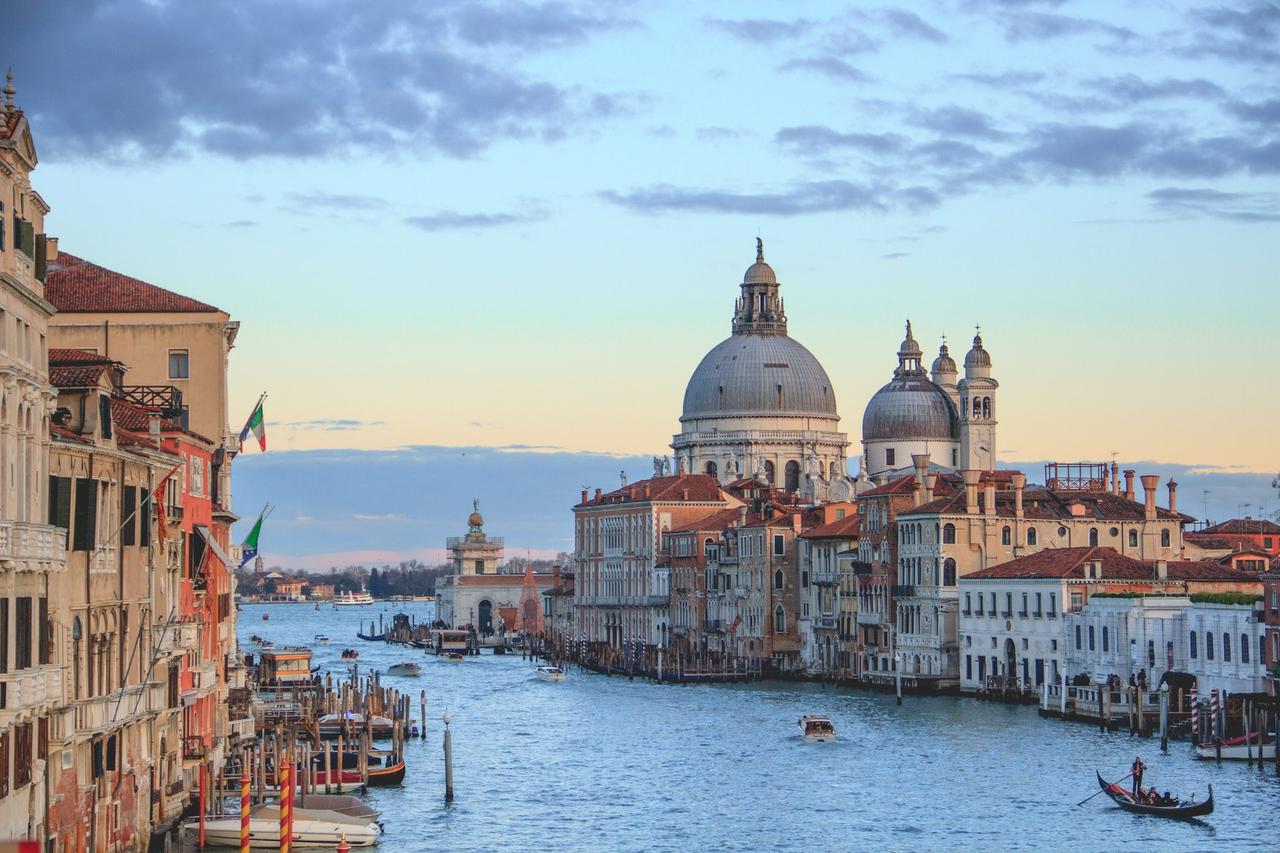 All the photos in the world can't do justice to the beauty of this Italian city. There's something magical about the combination of intricate architecture and lagoon landscape - you really do need to experience it for yourself. And what better time than on honeymoon or mini-moon? Yes, the main tourist sights can attract considerable crowds, but it's also possible to find off-the-beaten track pleasures, from serene squares and Gothic churches to cool neighbourhood bars. For a richly atmospheric experience, we recommend an evening walking tour.
5. Japan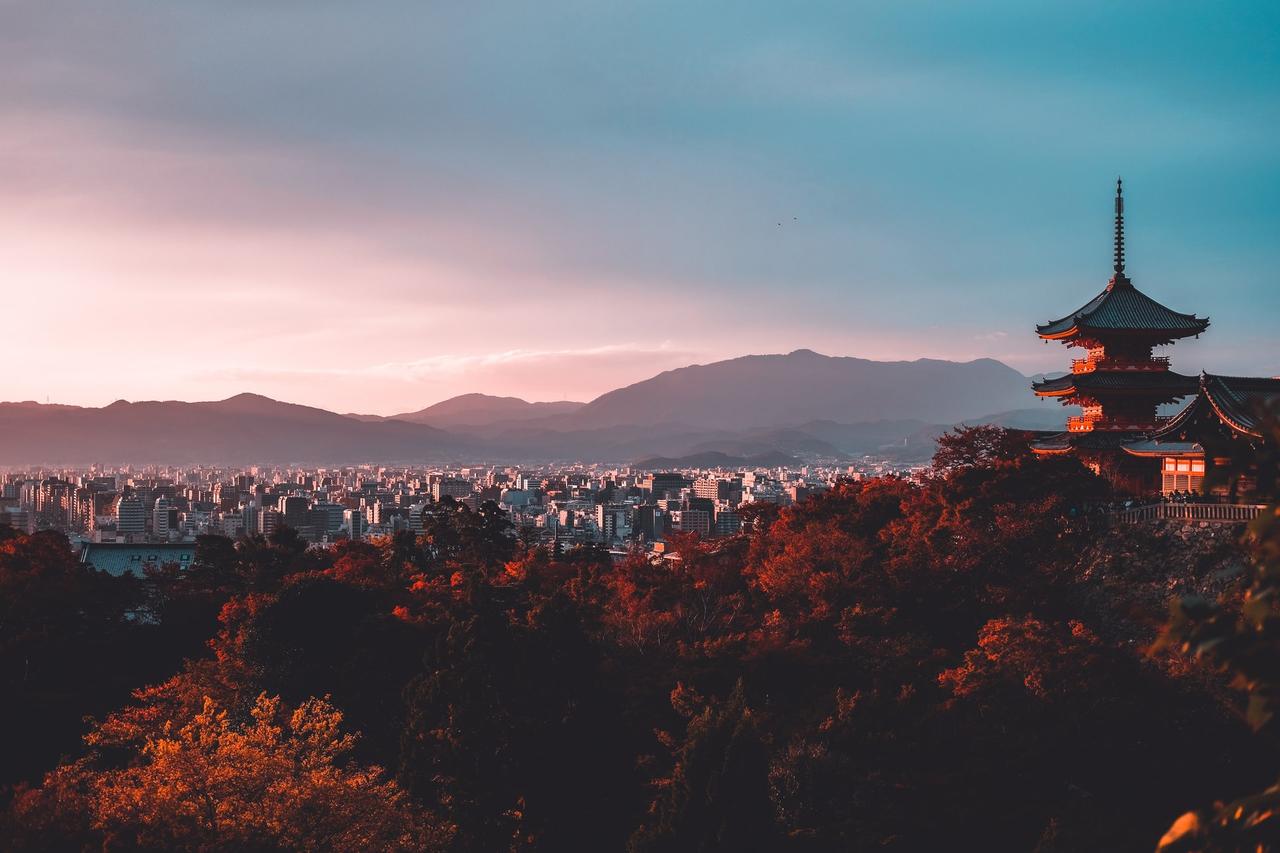 From futuristic Tokyo to historic Kyoto, it's mainly Japan's cities that get the attention in travel terms, and they're certainly worth the long-haul flight on their own. However, this is a country that's made for back-to-nature experiences, too. Adventure-seekers can get their kicks skiing in the Northern Alps, spotting snow monkeys in Jigokudani National Park, diving in Okinawa or hiking ancient pilgrimage trails. Looking to add some sun and sand to your honeymoon itinerary? No problem - head to Okinawa for white-sand beaches aplenty. The postponed Olympics are set to take place from 23rd July - 8th August, so it's probably worth avoiding those dates if you want to beat the crowds.
6. Saint Lucia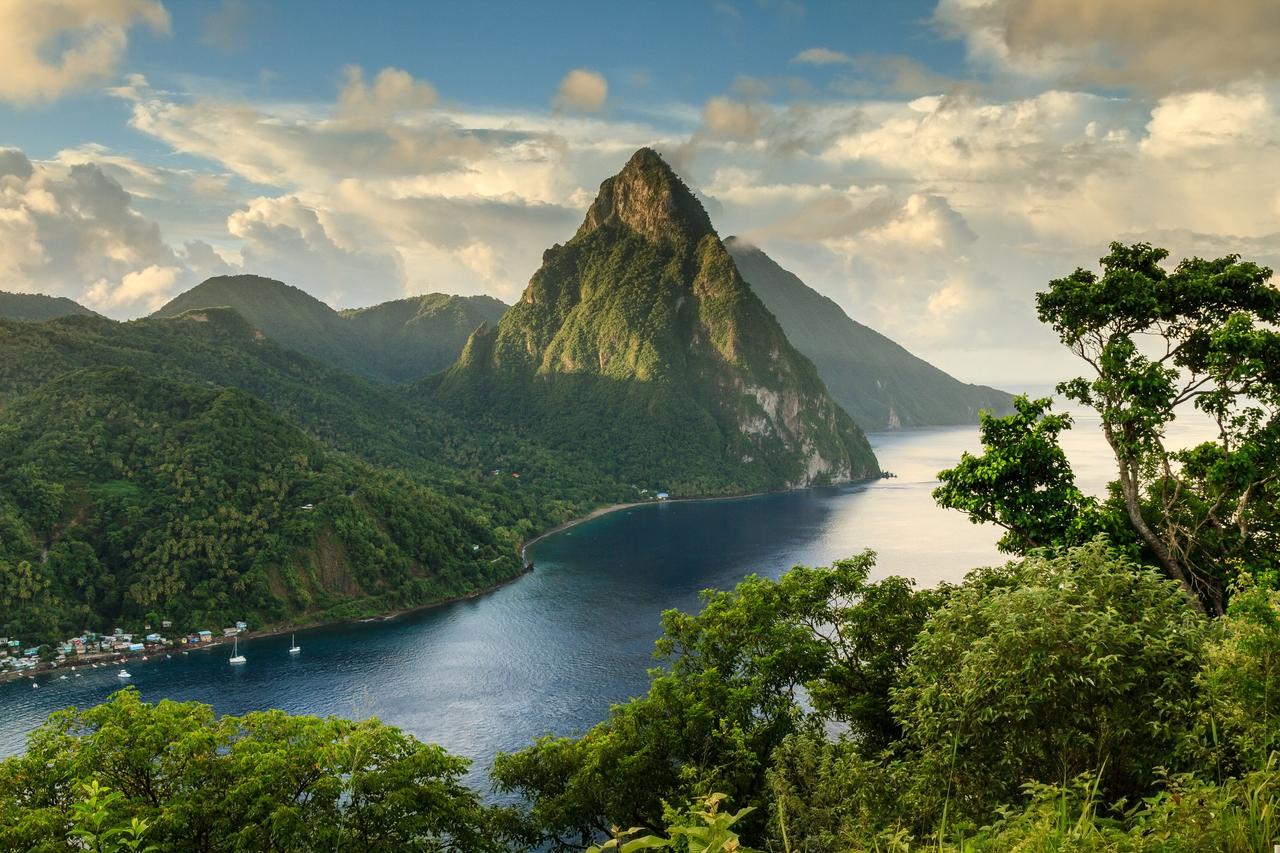 There's something bewitching about Saint Lucia. In fact, we're willing to bet you'll be in love with this Caribbean island from the moment you catch sight of its iconic pitons - two volcanic spires rising from turquoise waters. You'll find some very fine accommodation options here, including Jade Mountain, which really makes the most of the glorious scenery, and Sugar Beach for once-in-a-lifetime luxury.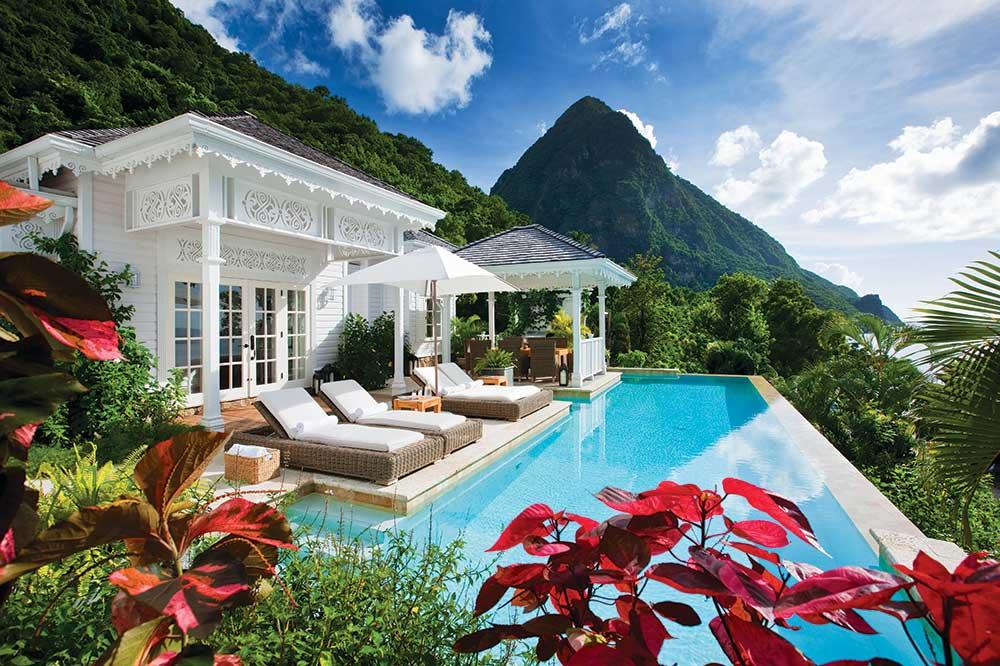 READ MORE: 5 Reasons Why Saint Lucia is the Ultimate Honeymoon Destination
7. Bhutan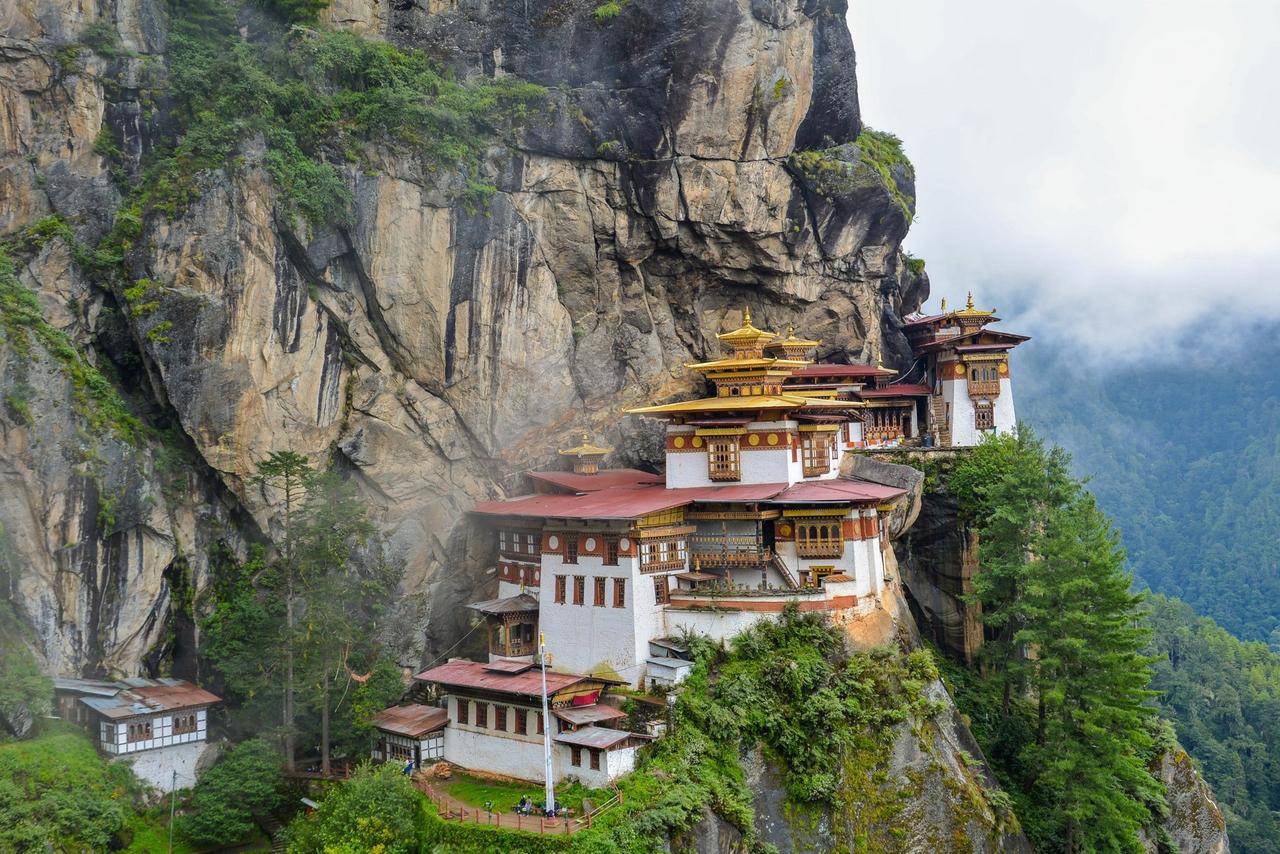 The Himalayan Kingdom of Bhutan is one for adventurous honeymooners. With magnificent temples, stunning snow-capped mountains and verdant forests, there's so much to see and do. Trekking is a must if you want to catch some of the key sights, such as the Paro Taktsang temple. You can also get some wildlife-spotting in at the national parks, home to snow leopards, pandas, musk deer and tigers. Visits to Bhutan must be booked through an authorised travel agent, such as Kuoni or Regent Holidays.
8. The Turquoise Coast, Turkey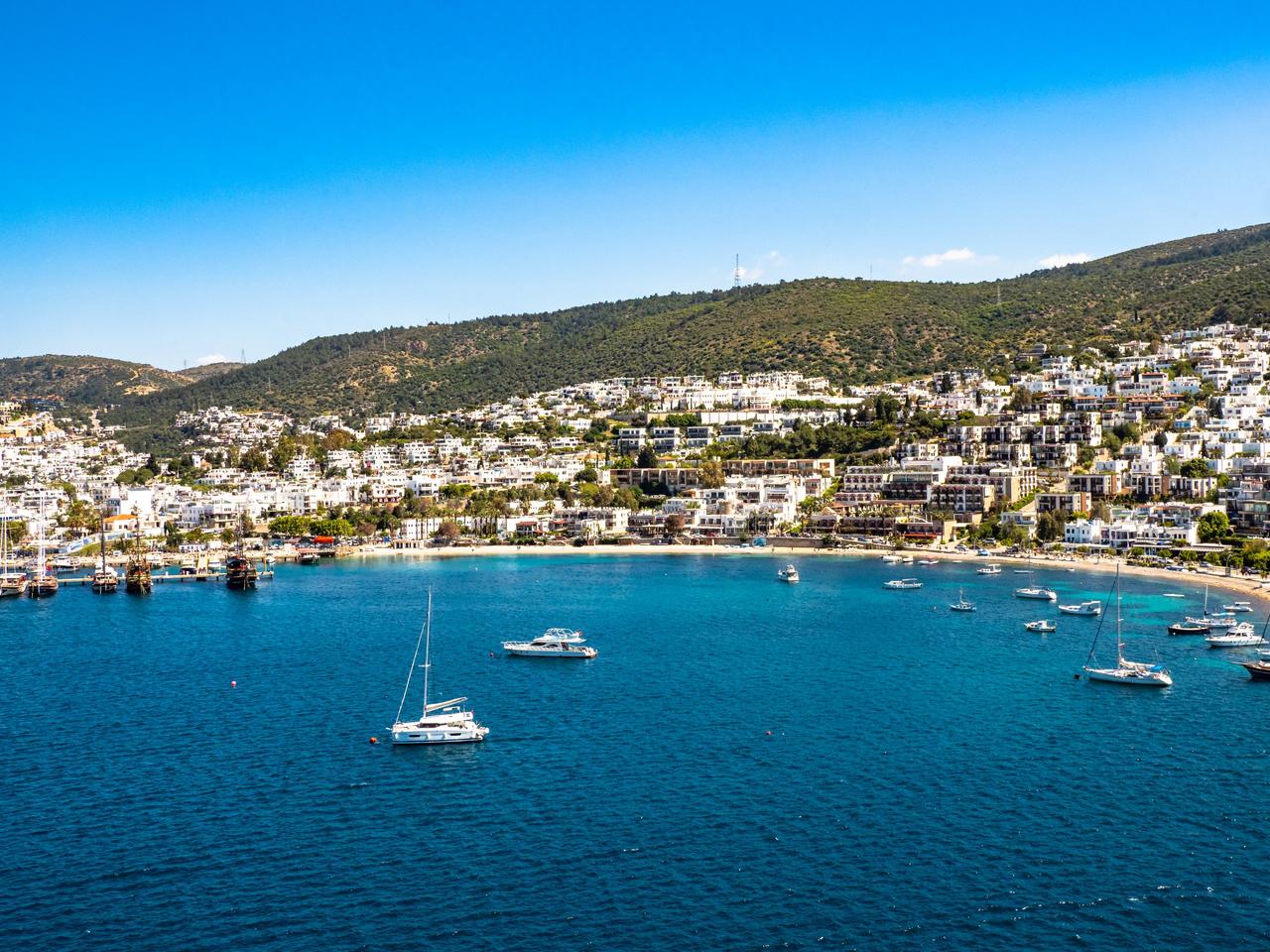 A honeymoon on Turkey's Turquoise Coast is full of life's great pleasures, from fabulous food to sun-soaked beaches and magnificent scenery. As with so many destinations, how much budget you need depends on where you stay. For a luxe getaway, check out Bodrum, which has a range of glamorous hotels, including a Four Seasons scheduled to open in spring 2021. If you'd prefer something more low-key, you'll find picturesque villages and towns scattered along the coast with good-value accommodation.
9. Pembrokeshire, Wales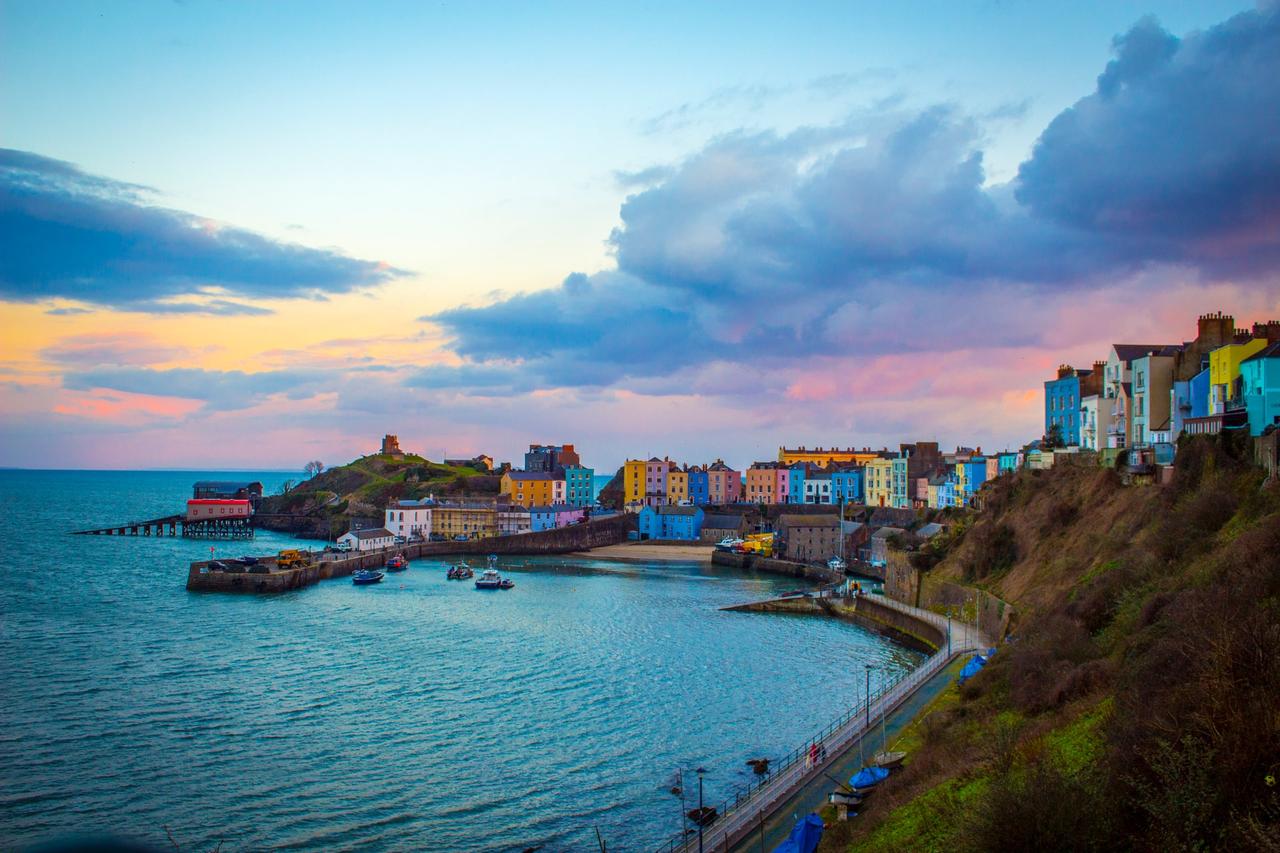 Pembrokeshire is home to some of Wales's most beautiful coastline, dotted with picture-perfect seaside towns and villages. You'll find some gorgeous places to stay, from the divine Penally Abbey near Tenby to foodie-favourite The Grove of Narberth. If you think you'll be in the mood for some pampering after your bracing coastal walks, we'd also suggest St Brides Spa Hotel.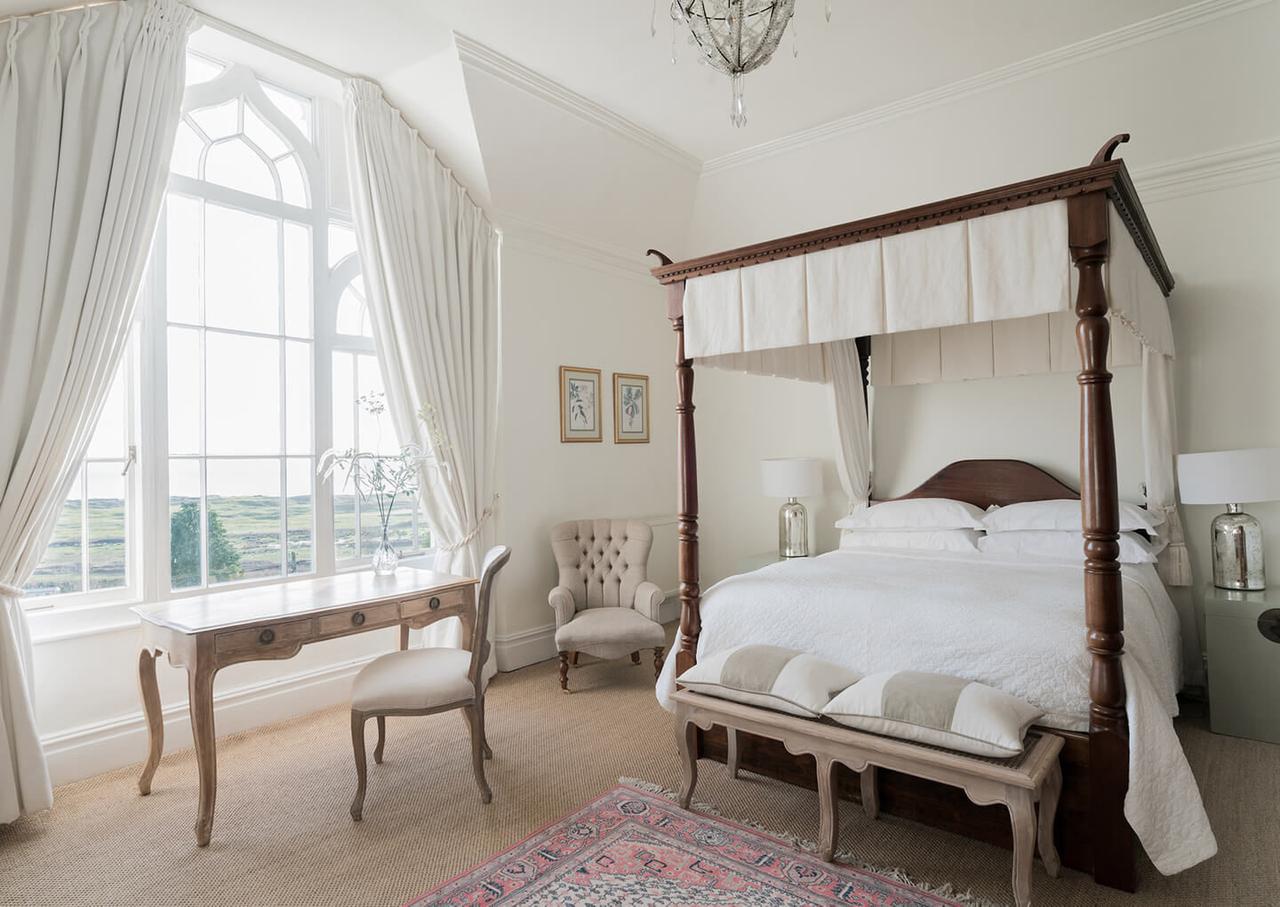 READ MORE: 37 of the Most Romantic Hotels in the UK
10. Slovenia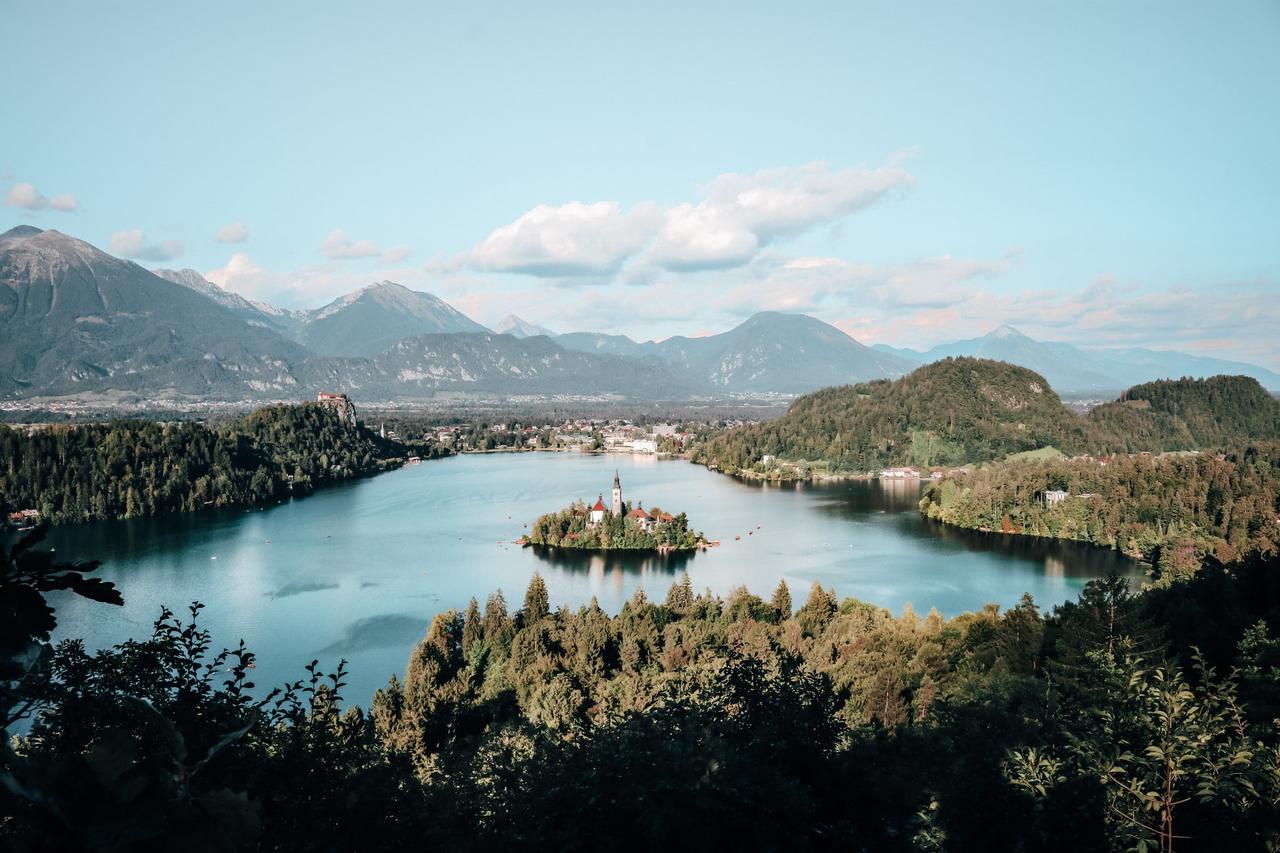 Slovenia is still a relatively off-the-beaten-track destination in honeymoon terms, but it has all the advantages of more popular destinations. This central European country is geographically diverse, which means you can easily enjoy a country retreat, a beach getaway and a city break in the same place. Start by discovering the capital, Ljubljana, which has a charming old town and a thriving dining scene, then head out to the country to explore Lake Bled and Lake Bohinj, which give the far pricier Italian Lakes a run for their money. Portoroz Beach, on the Adriatic Coast, is a delightful place for sun-and-sand on a budget.
11. Île de Ré, France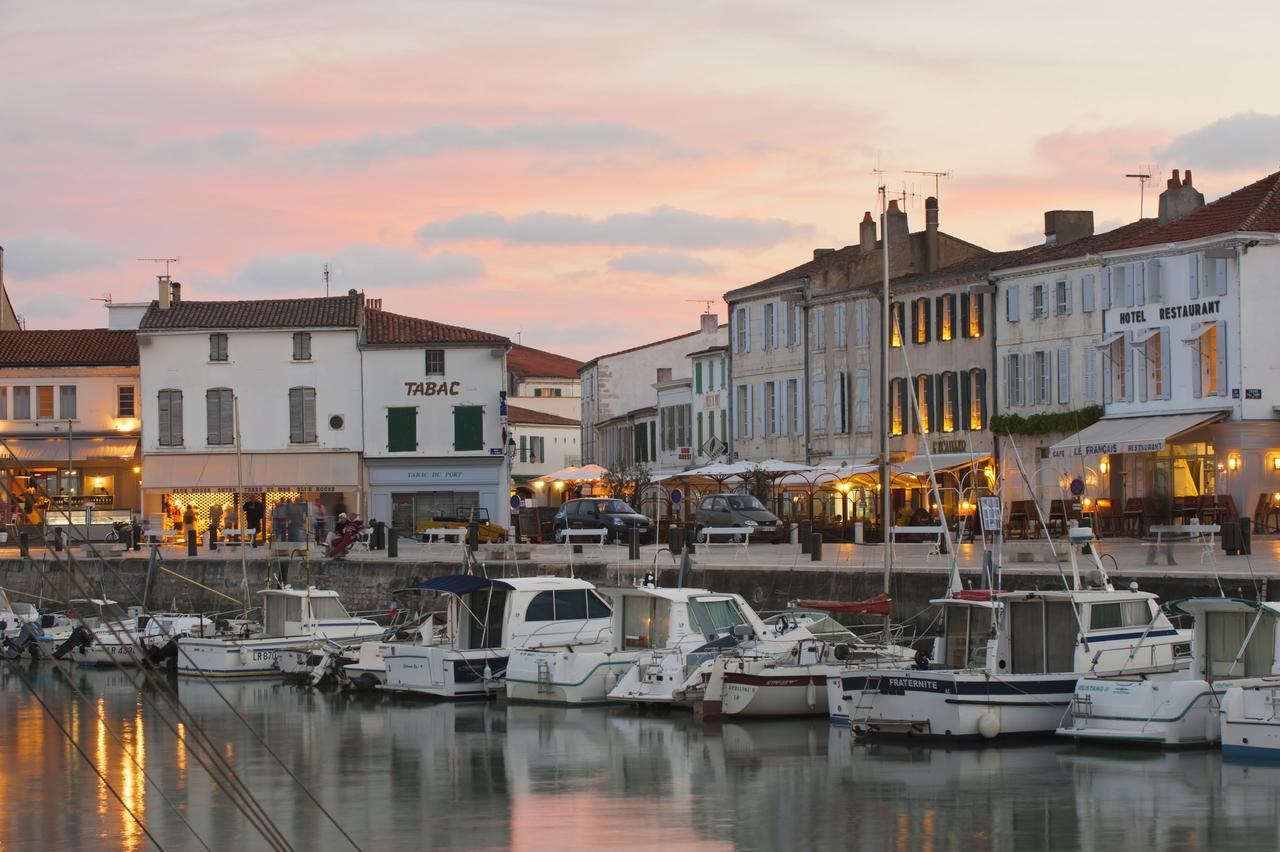 Île de Ré is the part of France where smart Parisians holiday. Think of it as a sort of French version of The Hamptons - vineyards, beaches and bewitchingly pretty villages, and a laidback-luxe mood throughout. Cycling is huge here, and the routes are stunning, so if you and your partner are of the two-wheels-good persuasion, you'll be in heaven. Whether you cycle, walk or swim, it's certainly worth working up an appetite for the excellent food and wine.
12. Tasmania, Australia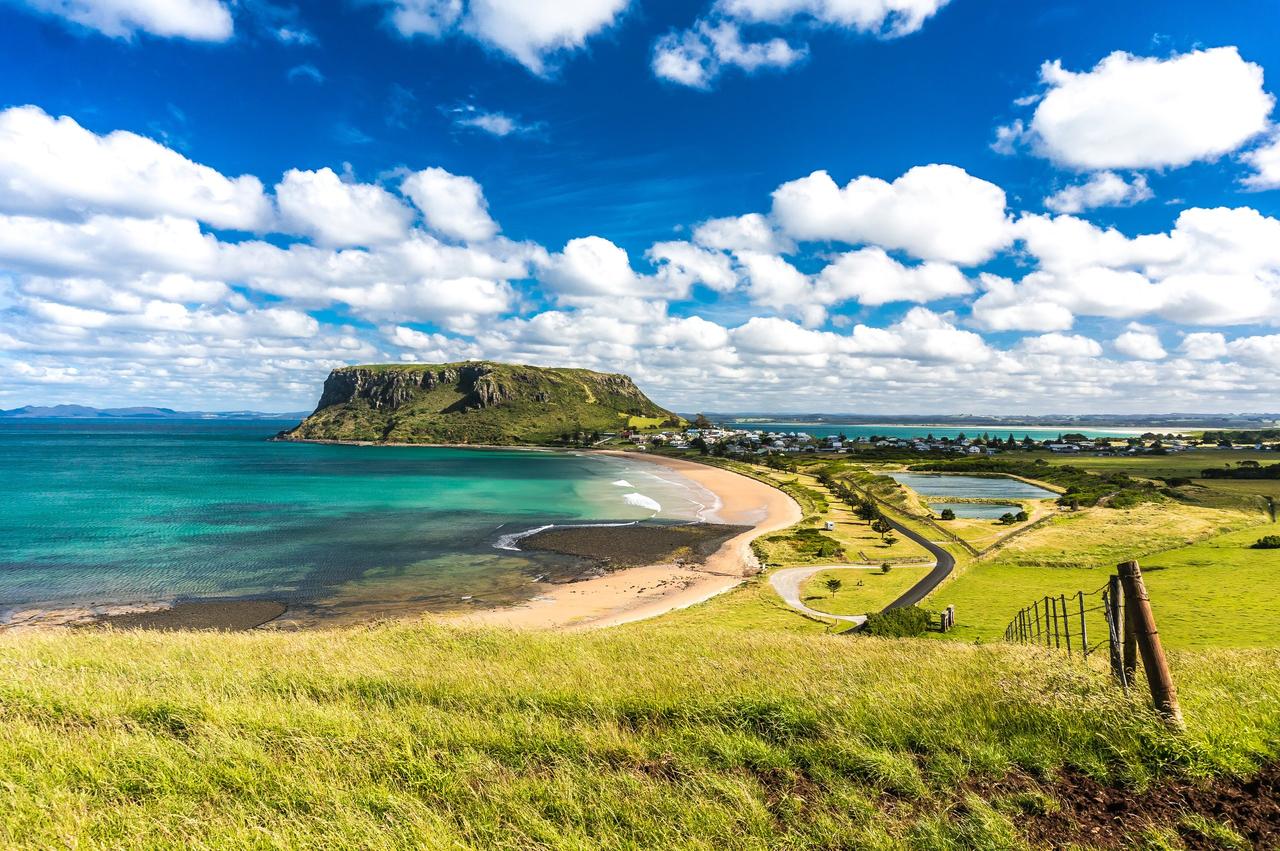 Do you feel the pull of wide-open spaces and outdoor adventure? The Australian island state of Tasmania could be just what you need. The spectacular scenery makes for excellent hiking, whether through national parks or amid mountains. For a wildlife fix, Head to Bonorong Sanctuary to feed a Tasmanian Devil, go on a seal-spotting cruise from the fishing town of Stanley and wander the idyllic Wineglass Bay to see kangaroos and dolphins. All of this is just the tip of the iceberg – be prepared to be amazed. This also goes for the accommodation, which is pretty much as incredible as the surroundings. For the ultimate escape, it has to be unspoilt private island Satellite Island. For contemporary cool amid the wilderness, it has to be Pumphouse Point, a converted hydroelectricity station, and you can relax in the elegant seclusion of Captain's Rest.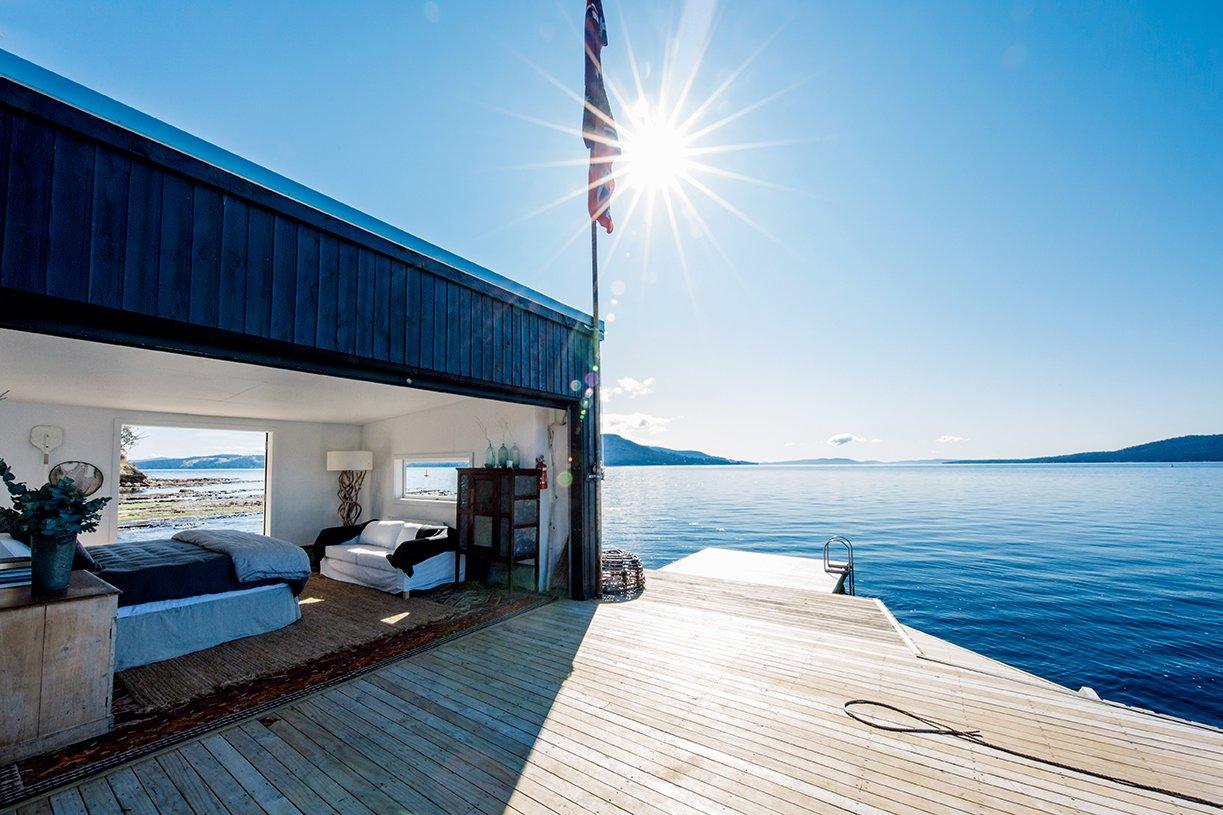 READ MORE: 15 Long-Haul Flight Essentials for Your Honeymoon
13. The Seychelles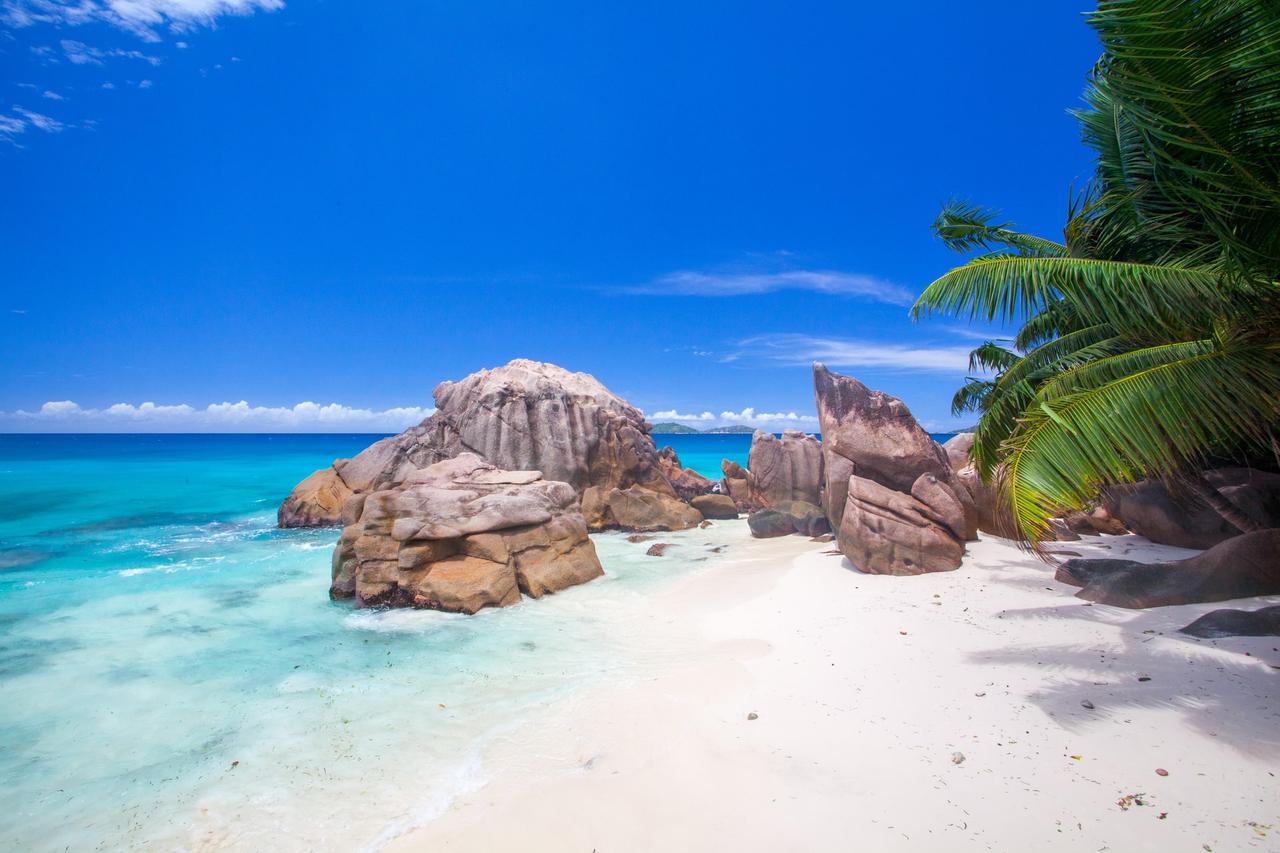 Another honeymoon classic, this island country is rightly famed for its beauty: we're talking immaculate beaches with distinctive boulders, framed by lush green hills. Many of the resorts here are cleverly designed to make the most of the setting. The Seychelles is also the place to come for some amazing wildlife encounters, from the giant tortoises to the rich array of marine life in the crystal-clear waters of the Indian Ocean.
14. The Scottish Highlands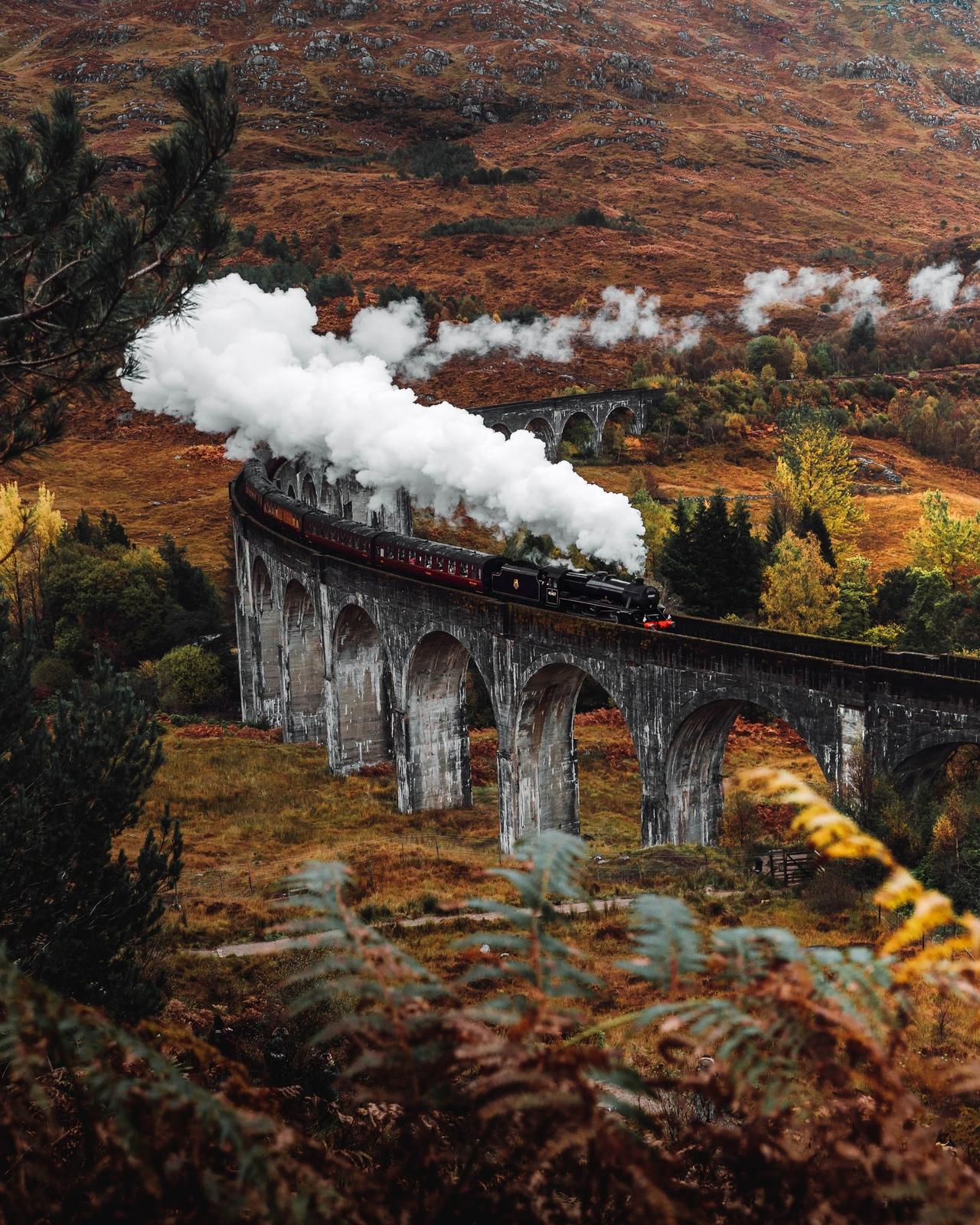 You don't have to travel too far from home if you're looking for dramatic scenery. The islands of the Inner and Outer Hebrides possess a cinematic beauty that's guaranteed to thrill however you experience it - by road, rail or getting into nature on foot. Speaking of rail: it's definitely worth booking tickets for the 'Harry Potter train', AKA the Fort William to Mallaig line, a spectacular journey by steam train that includes the Glenfinnan viaduct made famous by the films. What's more, there have been some exciting Highlands hotel openings over the last couple of years, so you'll easily find romantic places to overnight.
READ MORE: Romantic Getaways in Scotland to Book Now
15. Georgia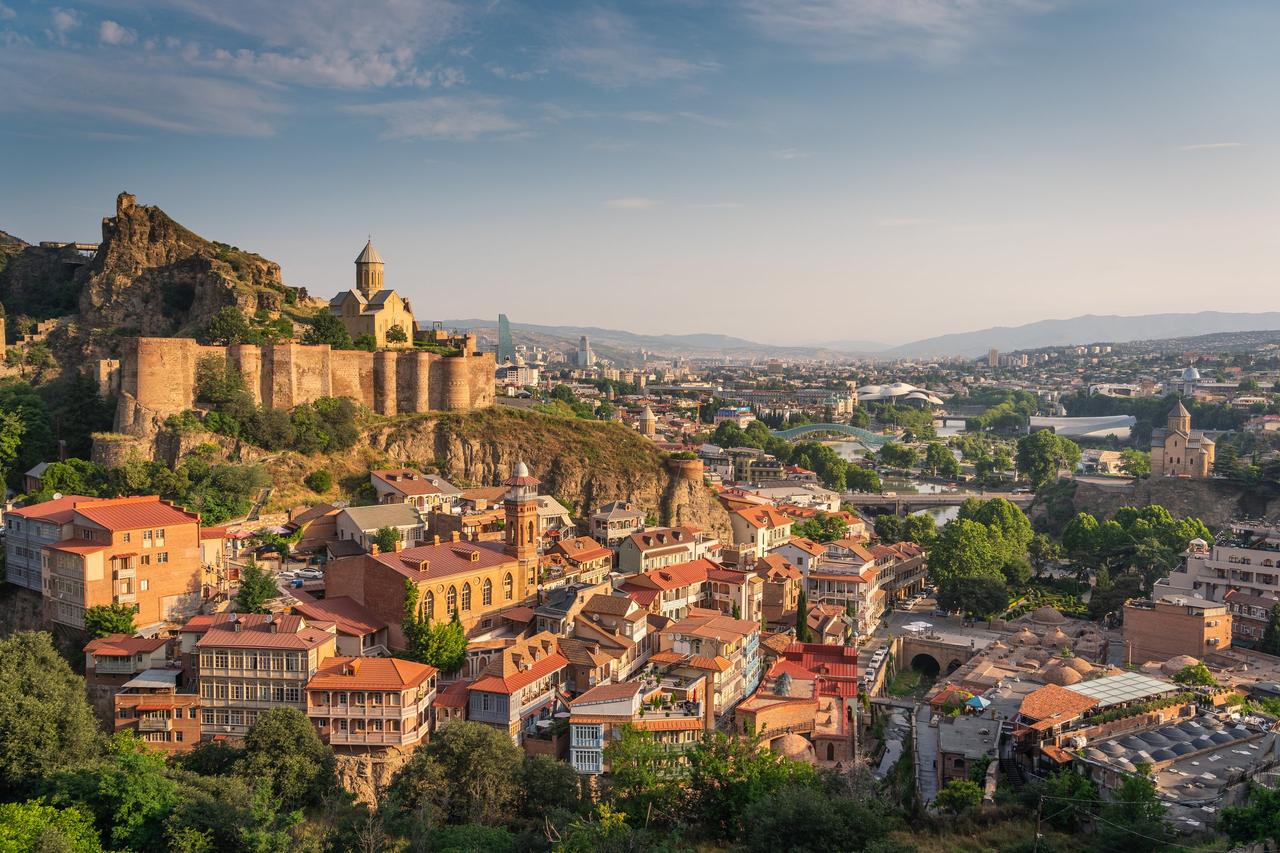 If you're looking for a honeymoon destination with a difference, you need to check out Georgia. The country has been steadily rising up in-the-know travellers' wishlists, so it's best to go in 2021 to experience its charms before everyone else catches on. And Georgia certainly has many charms: excellent food and wine; magnificent mountains and a thriving ski scene; countryside that's paradise for hikers; and beautiful beach resorts such as Batumi. Georgia's hotel scene is on the rise, too. We highly recommend the three Rooms Hotels. The Tbilisi outpost is ideal for a stylish city break, while Kazbegi takes you into the heart of the mountains. For skiing, it has to be Kokhta.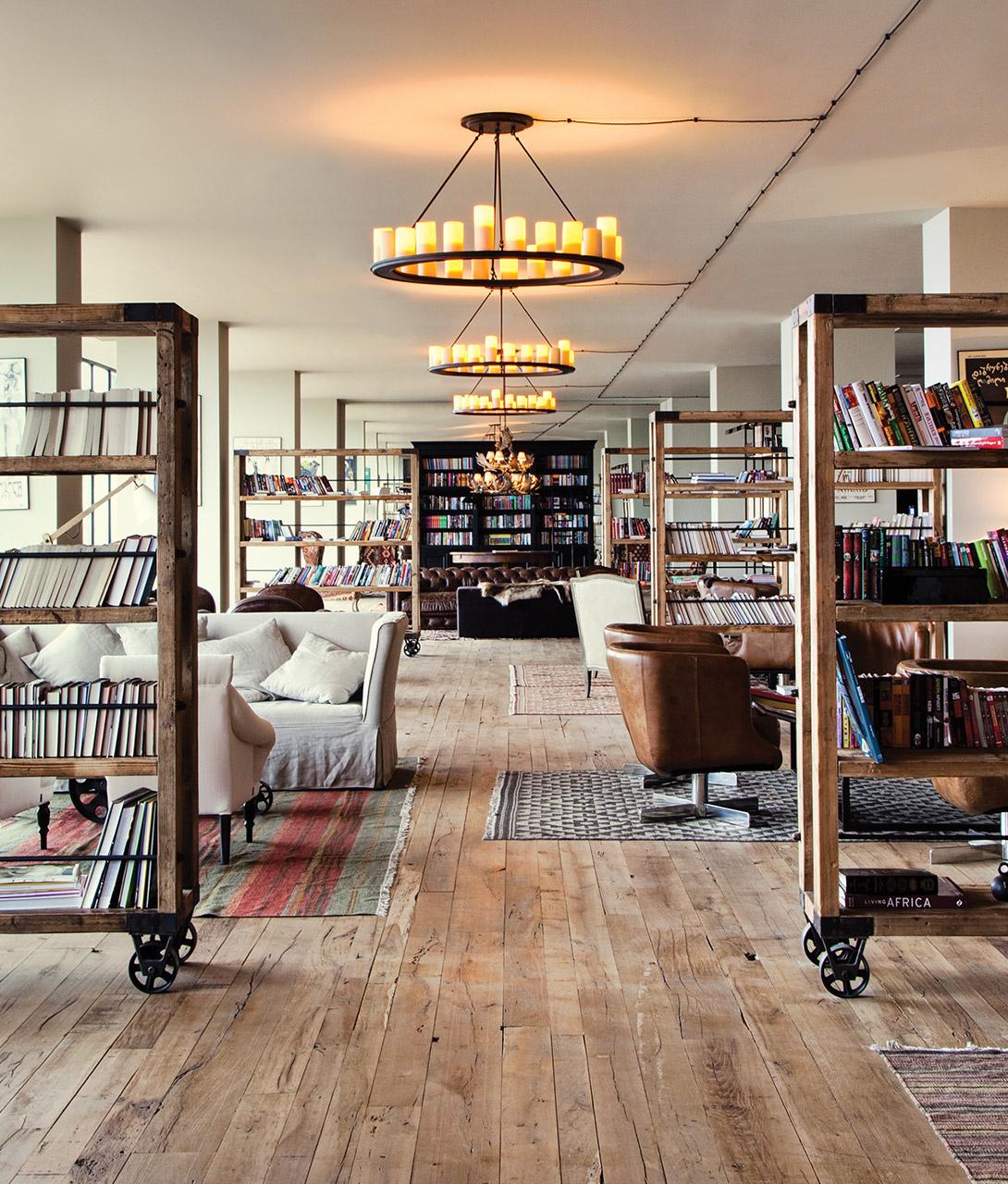 16. British Virgin Islands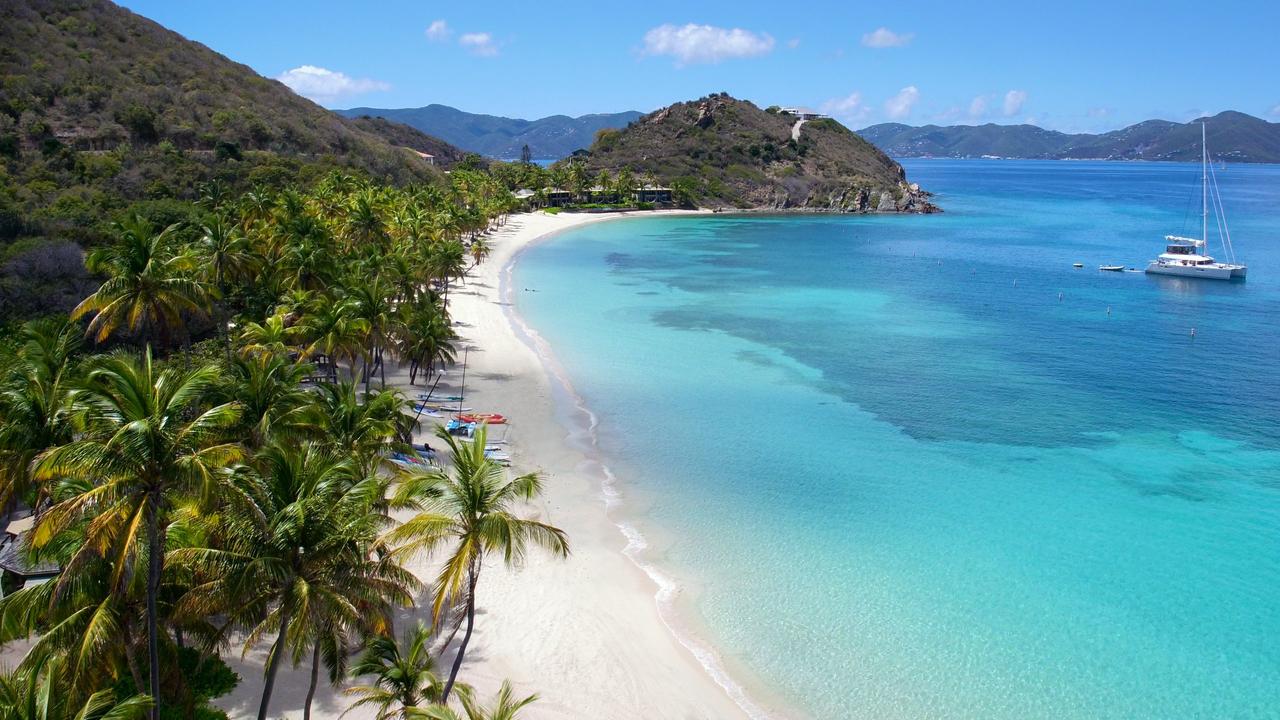 This collection of Caribbean islands used to be a honeymoon hotspot untilHurricane Irma in 2017. In addition to tragic loss of life, the tourism industry was all but destroyed. Now, these heavenly islands have rebuilt, and they certainly deserve a visit. The vibe is barefoot luxury at its best, with stunning resorts set against natural beauty.
READ MORE: Caribbean Honeymoons: Your Complete Guide
17. Costa Rica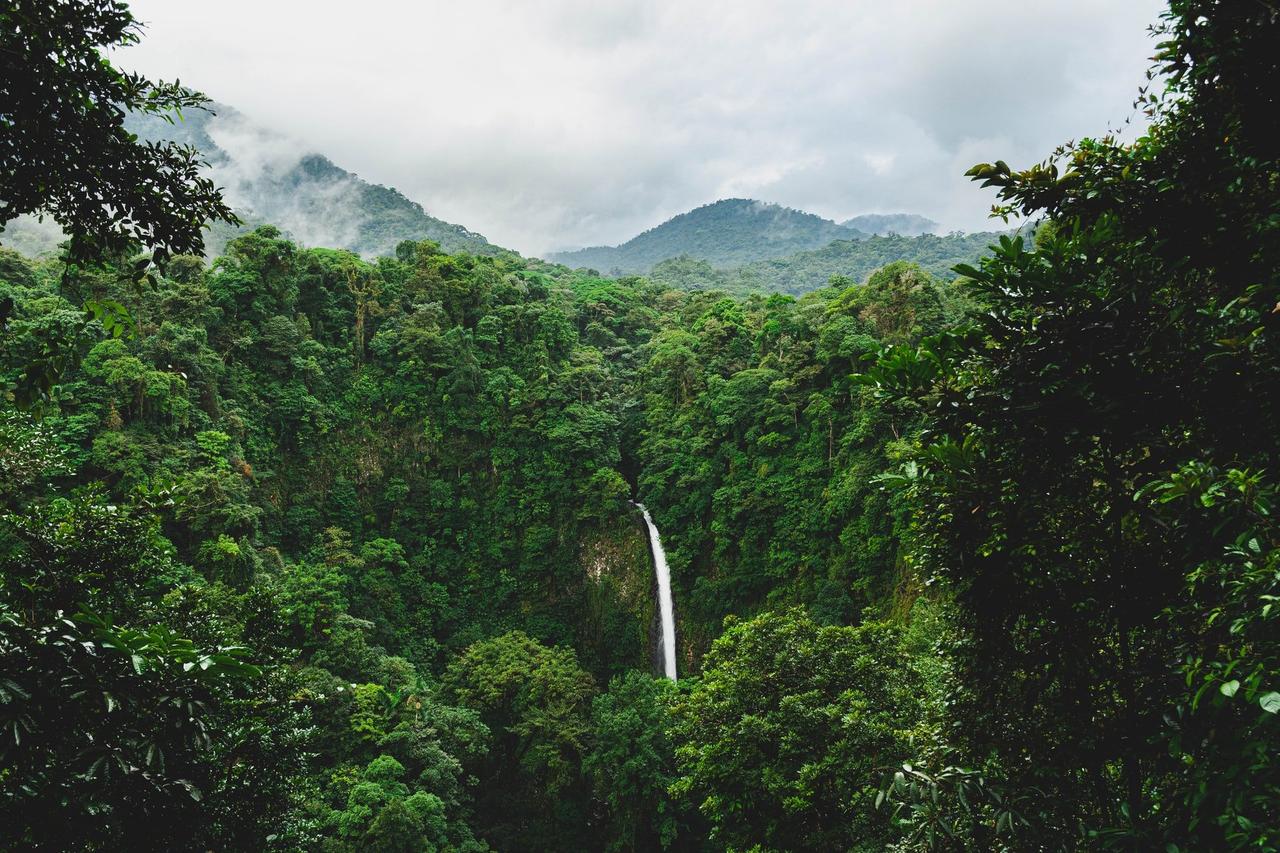 Costa Rica is the ultimate eco-tourism destination, home to three types of rainforest and diverse wildlife as well as an increasing number of resorts that focus on sustainability and environmental protection. A trip to the cloud forests is a bucket-list experience - Monteverde is the most famous, and justifiably so. You can also build some relaxation time into your honeymoon itinerary on some of the country's pristine beaches.
18. The Silk Road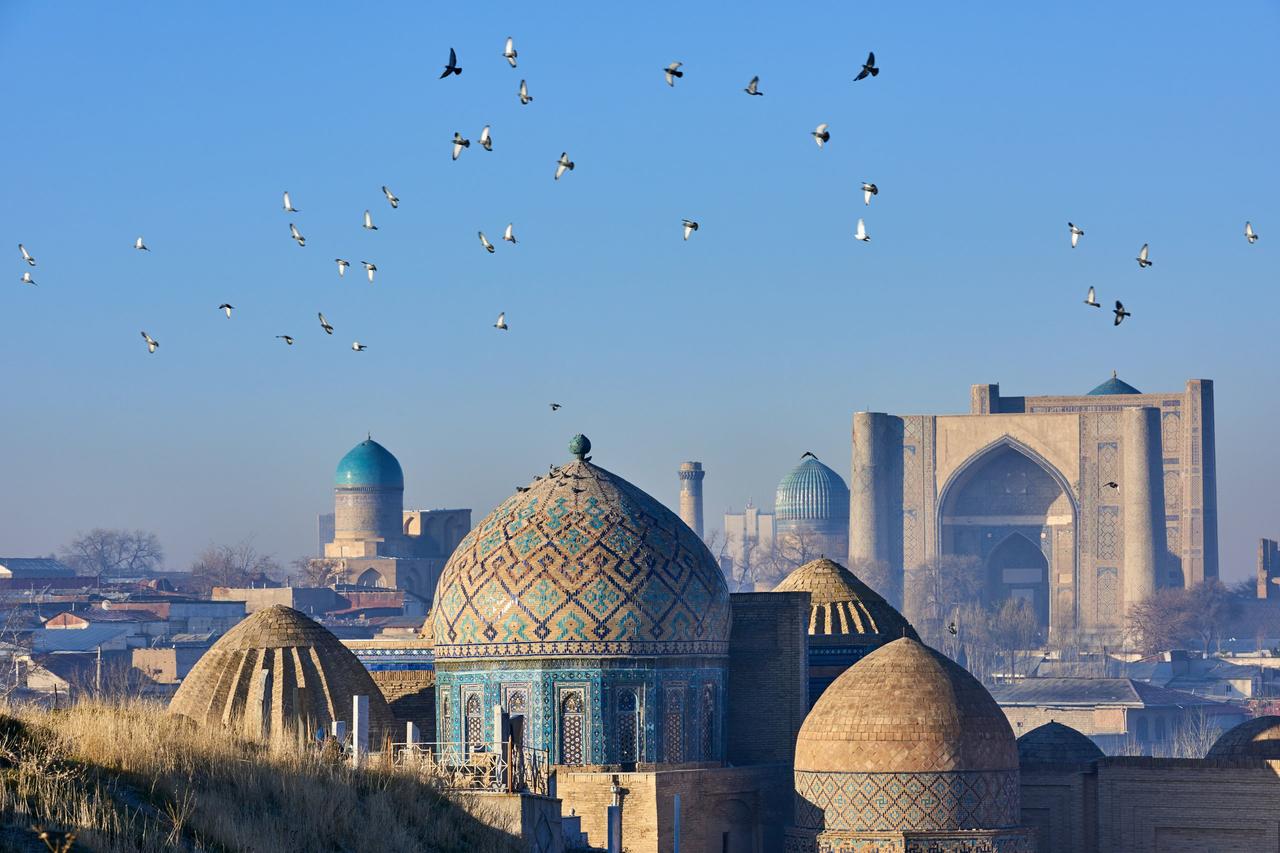 The Silk Road – famous trading routes that go back 3,000 years and stretch from China to Turkey – is a an iconic travel experience. If you want a honeymoon to remember, consider a tour of part of the route, discovering fascinating countries along the way. Uzbekistan, for example, has a treasure trove of magnificent cities, from the mosques of Samarkand to the ancient architecture of Bukhara.
19. Paris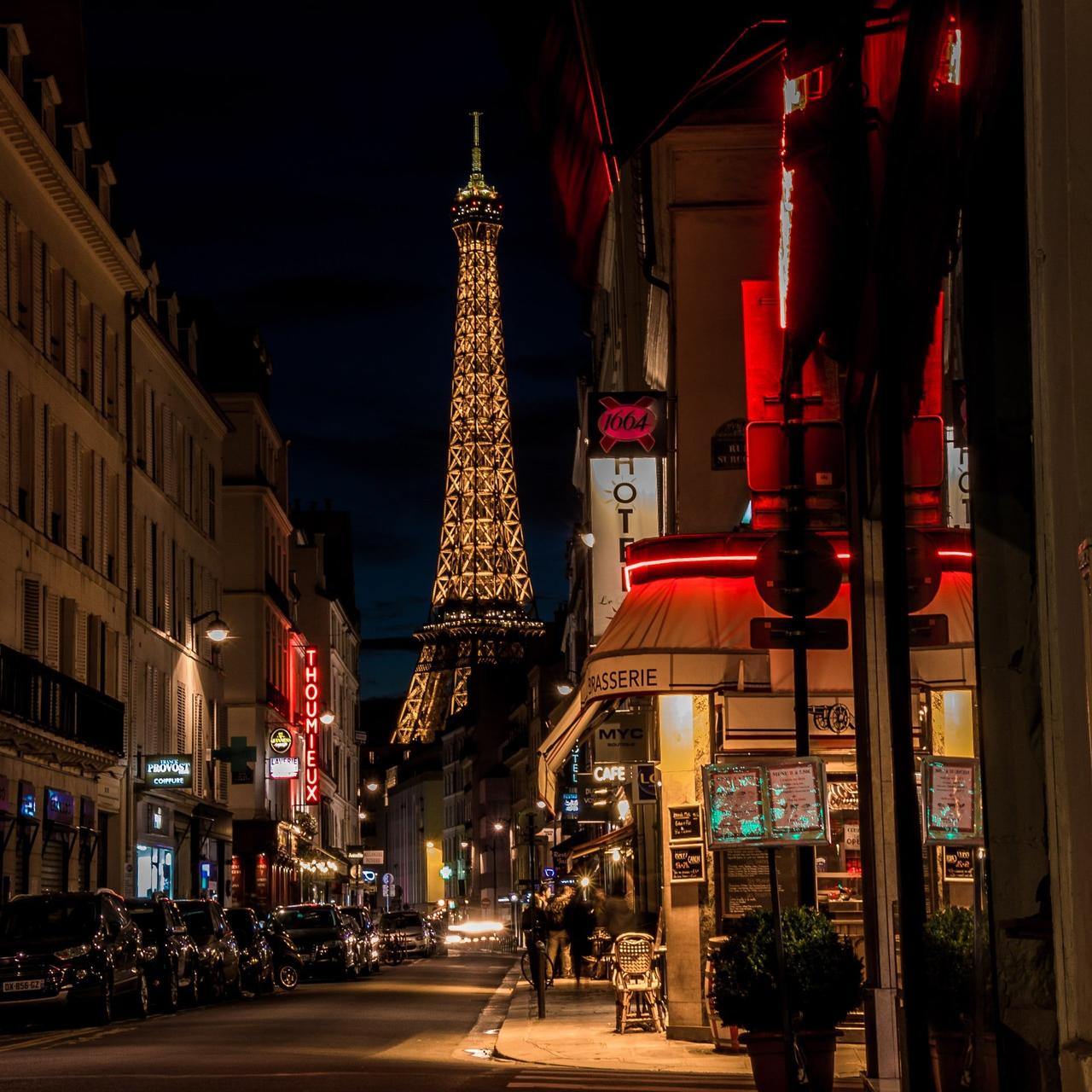 For classic city romance, it has to be Paris. If it's your first time, the iconic sights have to be the first order of business - the Eiffel Tour, Louvre, Sacré-Coeur and friends. However, if you've been before, this is the time to get to know the real romance of Paris, strolling through chic neighbourhoods hand-in-hand, stopping for a coffee at a picture-perfect cafe, with no particular destination in mind. You'll find a range of hotels to suit all styles, from the refined Cour des Vosges to the seductive Maison Souquet. If you're on a tight budget, check out the delightful Hotel Jeanne d'Arc in the boho Marais district.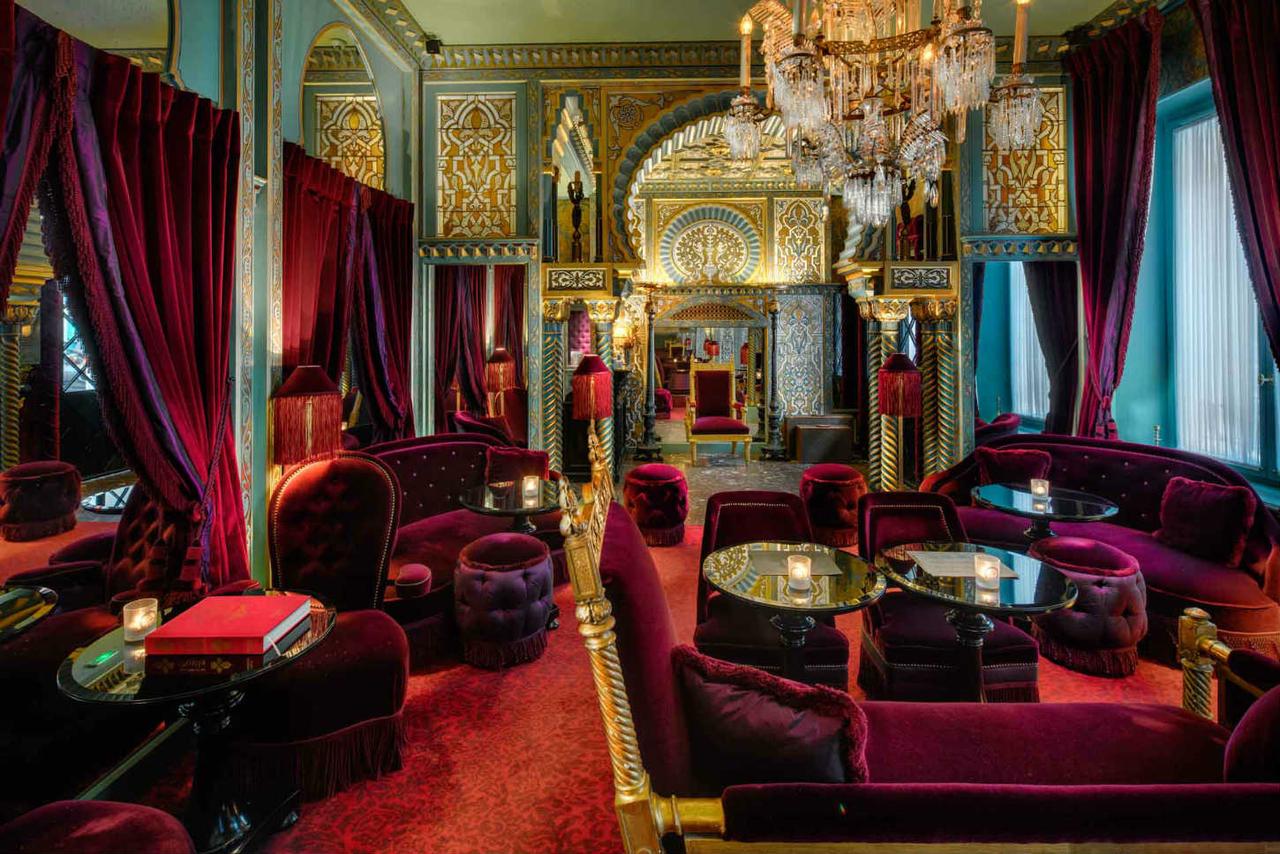 READ MORE: The 32 Best Honeymoon Suites in the World for 2021
20. Bosnia & Herzegovina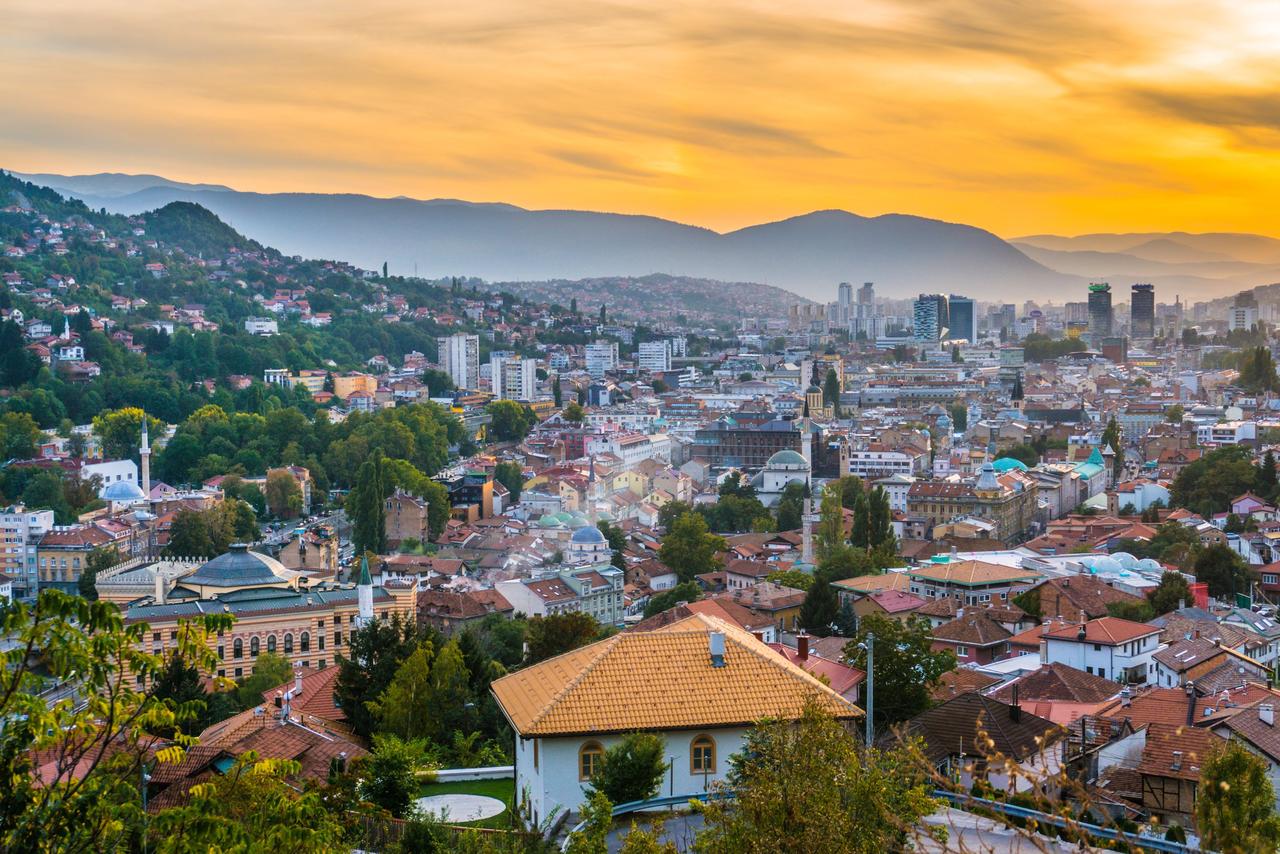 Bosnia & Herzegovina is tipped by travel insiders as one of 2021's must-visit destinations. It's easy to see why. The capital, Sarajevo, is a feast for the senses, surrounded by forested mountains; it has natural beauty and interesting architecture a-plenty. Away from the city, you'll find beautiful countryside to explore, with waterfalls, mountains and idyllic villages.
21. Yorkshire, England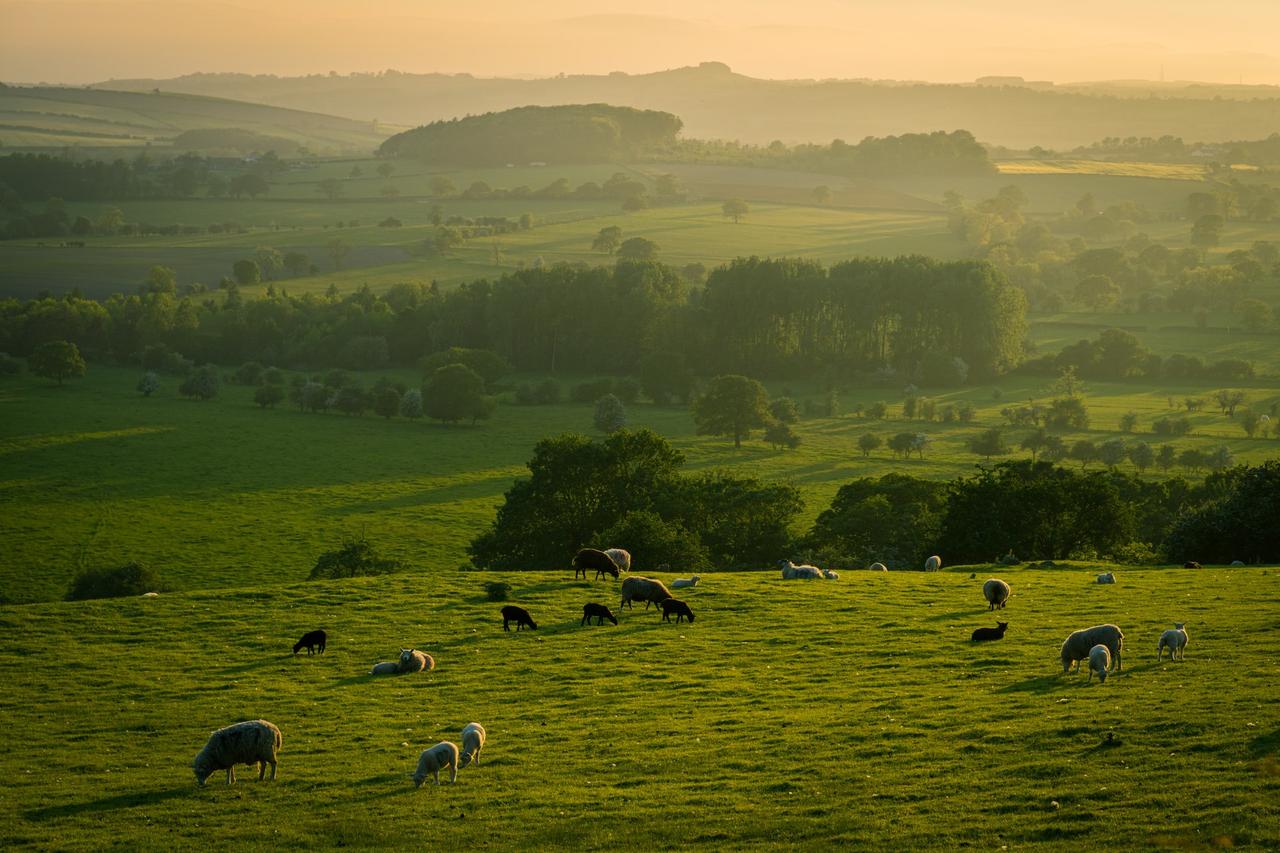 Yorkshire is well on the way to earning a reputation as a foodies' paradise, with the town of Malton leading the way in terms of artisan produce and imaginative dining. There are five Michelin-starred restaurants, including the much-acclaimed Black Swan Oldstead, which also has rooms. Add to that glorious countryside and vibrant cities, and you have the makings of a magical honeymoon roadtrip.
READ MORE: The 35 Best UK Staycations
22. Amalfi Coast, Italy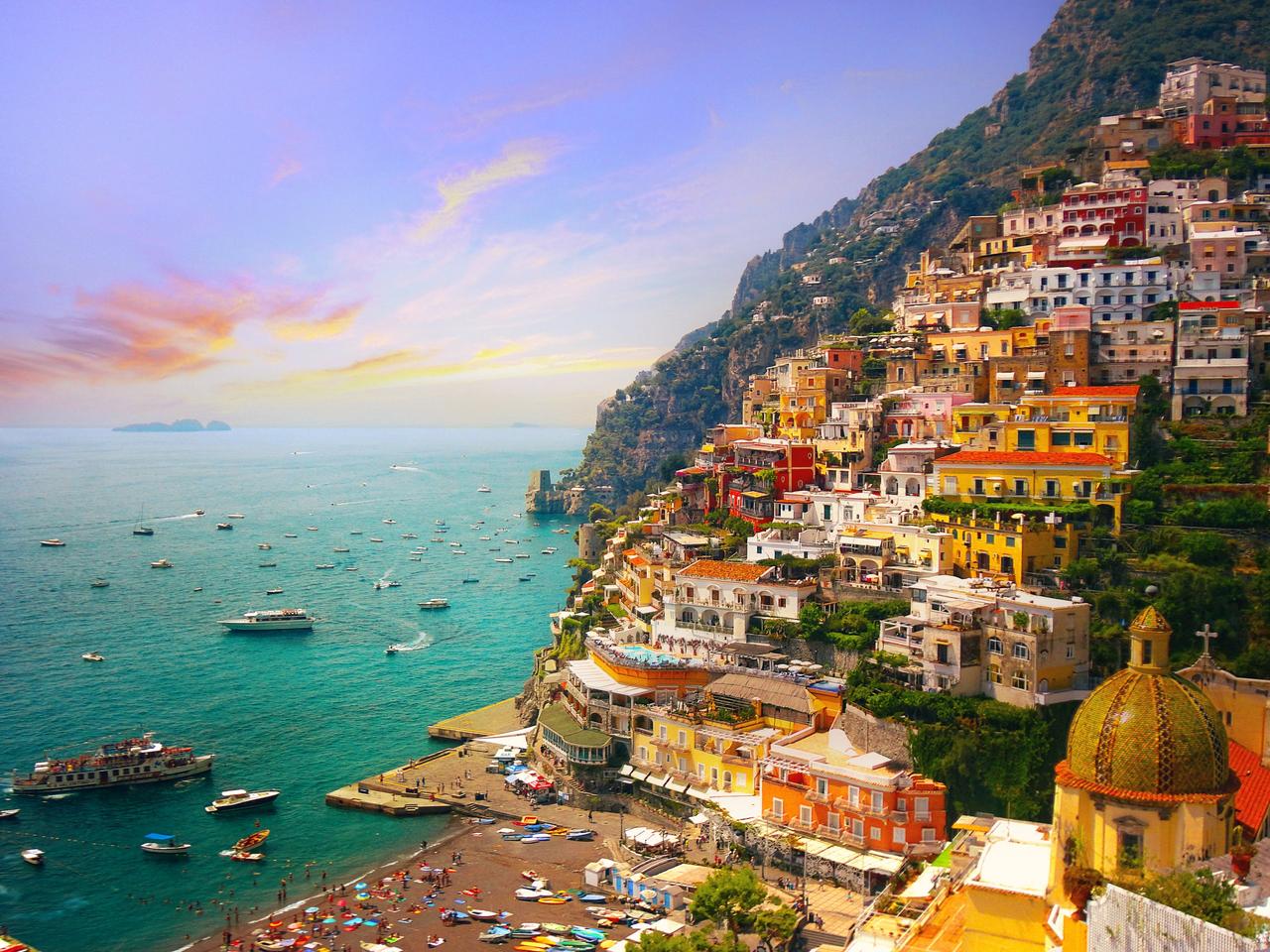 An Italian honeymoon is a beautiful thing, but every region has its own feel, so choose wisely to get the mood you want. For a shot of glamour, we recommend the Amalfi Coast, full of natural beauty and a favourite with A-listers. We're not sure whether it's the cliffs scattered with pastel-coloured homes, the pizza at every turn or the amazing local wine that makes it so magical, but what we do know is you'll absolutely love your stay. To get the full experience, make sure you visit Amalfi, Positano and Ravello, and the nearby isle of Capri.
23. Bora Bora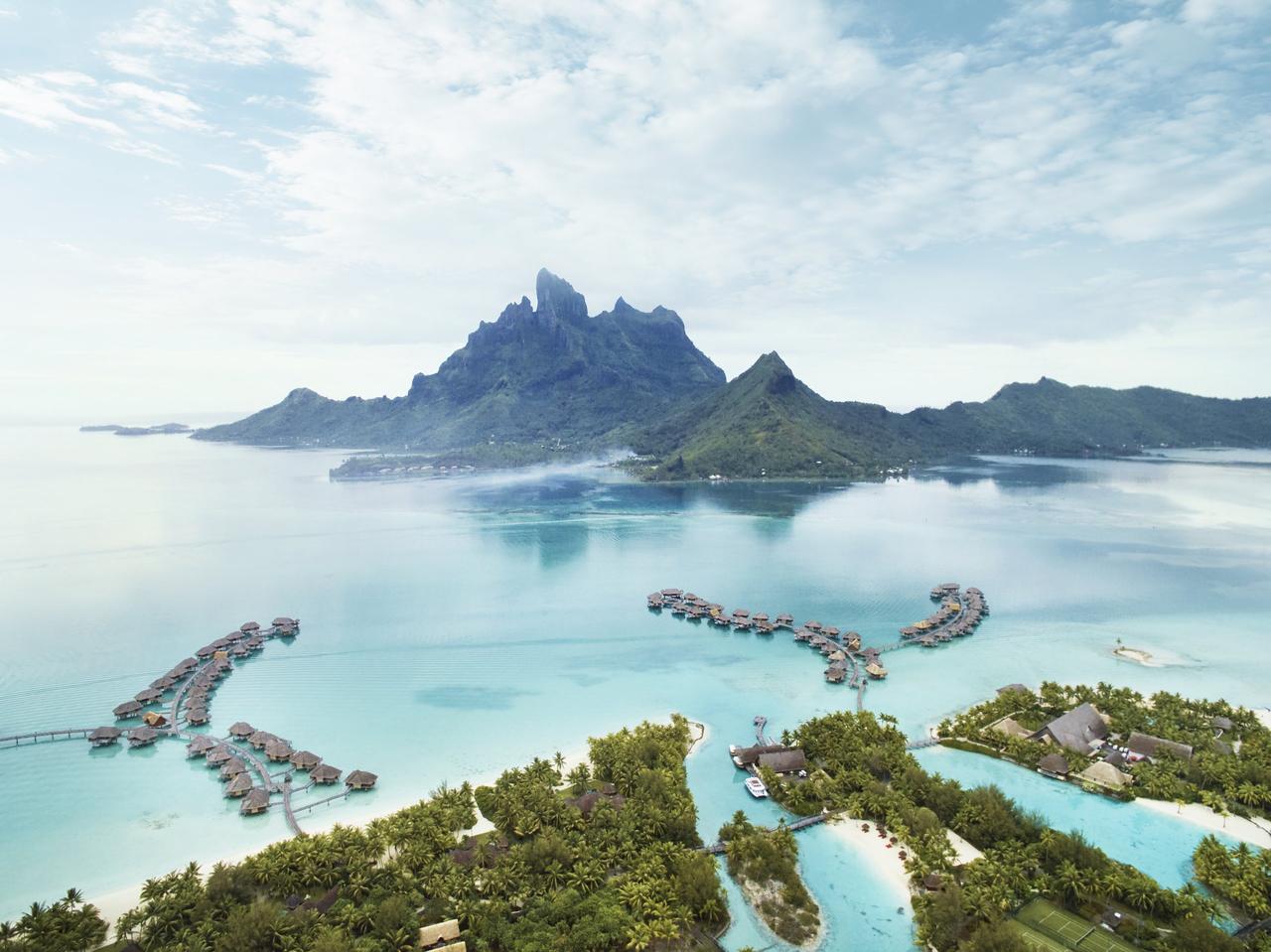 Bora Bora is one of the islands of French Polynesia, and regularly pops up on lists of the world's most romantic destinations. Picture white-sand beaches, crystal-clear lagoon and hibiscus-scented air - a dreamy setting for a long-haul honeymoon. Bora Bora is apparently where over-water bungalows originated, and you'll find plenty of these at the island's resorts, many of them with glass floors. Check out the Four Seasons, which has a private beach, and the St Regis.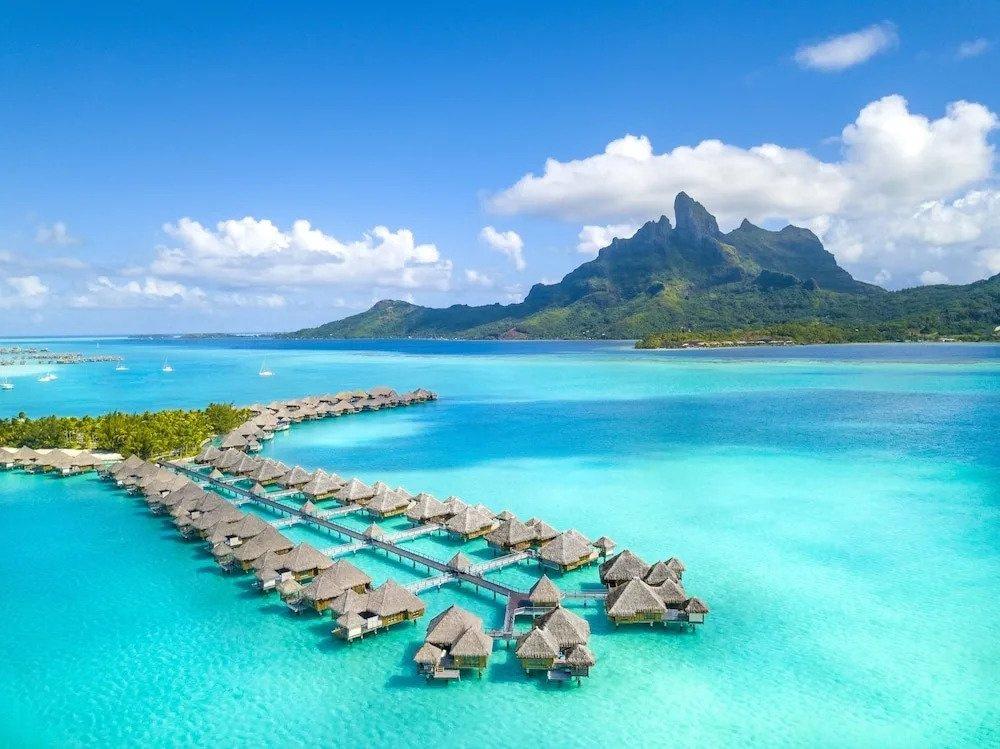 24. Mauritius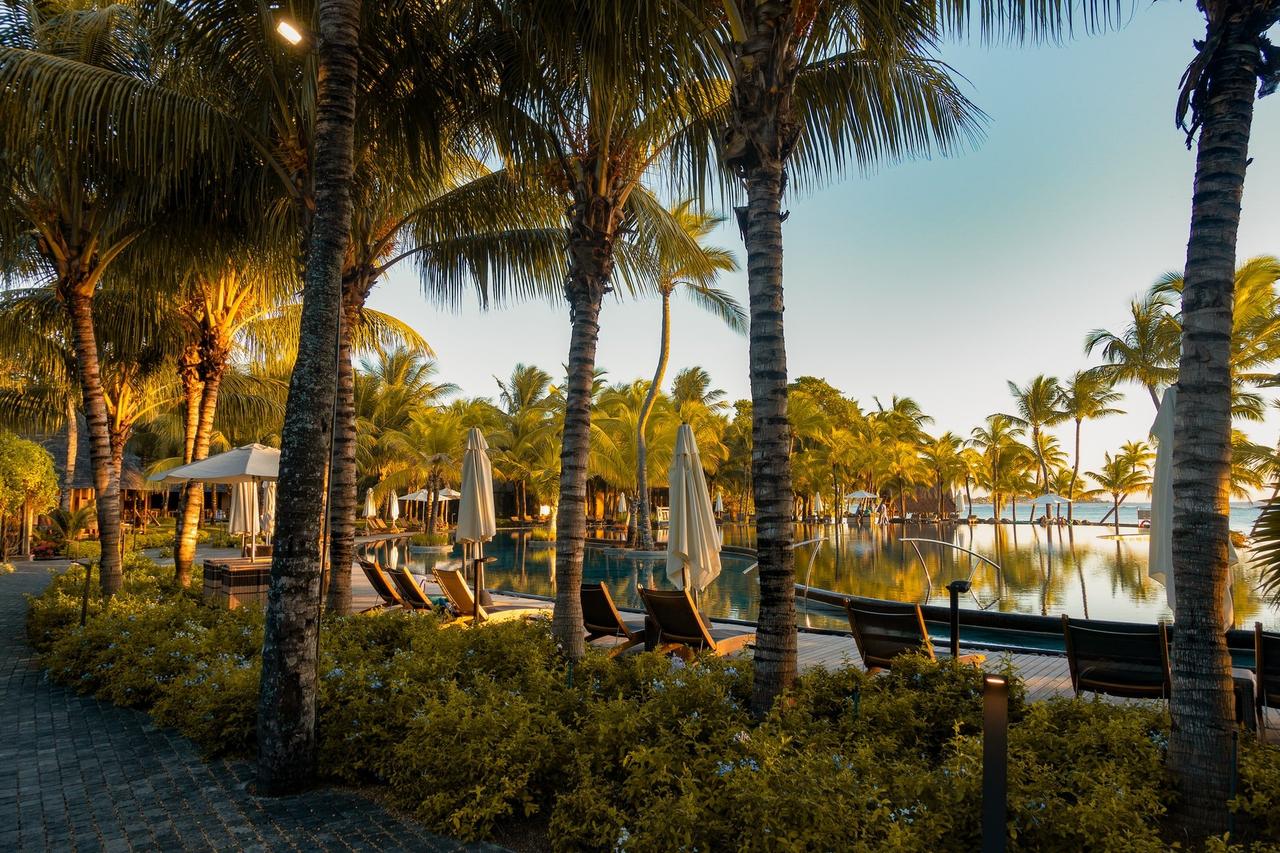 Best visited September to November, Mauritius is the perfect post-wedding stress buster. It's famed for its sapphire waters and white sandy beaches, and has a pleasing array of luxurious resorts to choose from. If life on the sun-lounger starts to lose its appeal, there are also opportunities to dive, snorkel, visit volcanoes, see the botanical gardens, go zip-lining and even quad biking. Mauritius also pairs well with Kenya for a twin-centre honeymoon that takes in safari and sand. Looks like you'll have to extend that annual leave…
READ MORE: The World's Best Honeymoon Destinations by Month
25. Kenya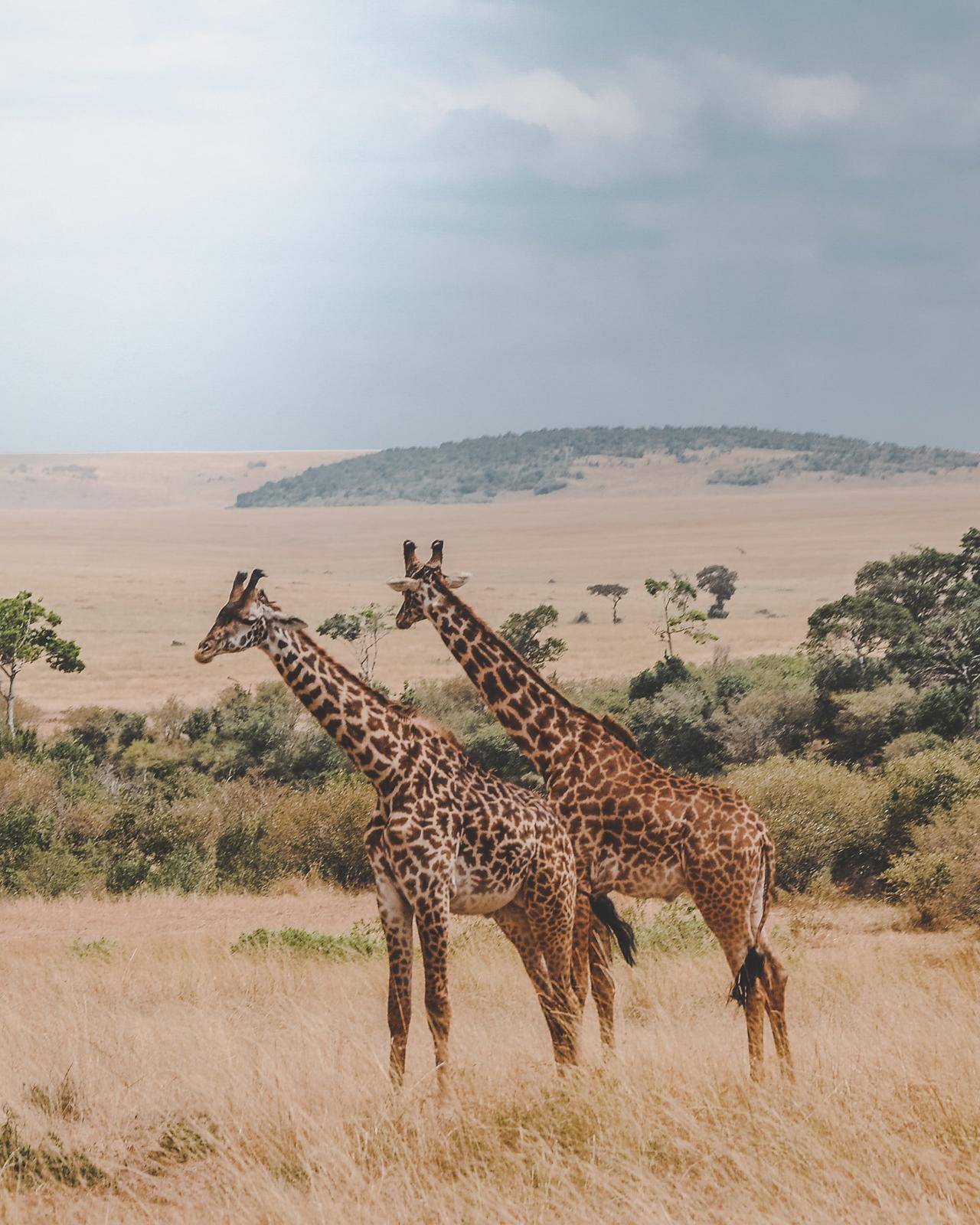 Speaking of Kenya, this is an excellent honeymoon destination for wildlife-lovers, with the famous Maasai Mara the setting for unforgettable safaris. Once you've had your fill of animal encounters, you can, as mentioned, head to Mauritius for some downtime, or instead stay in-country to explore the beautiful beaches of Mombasa.
26. Comporta, Portugal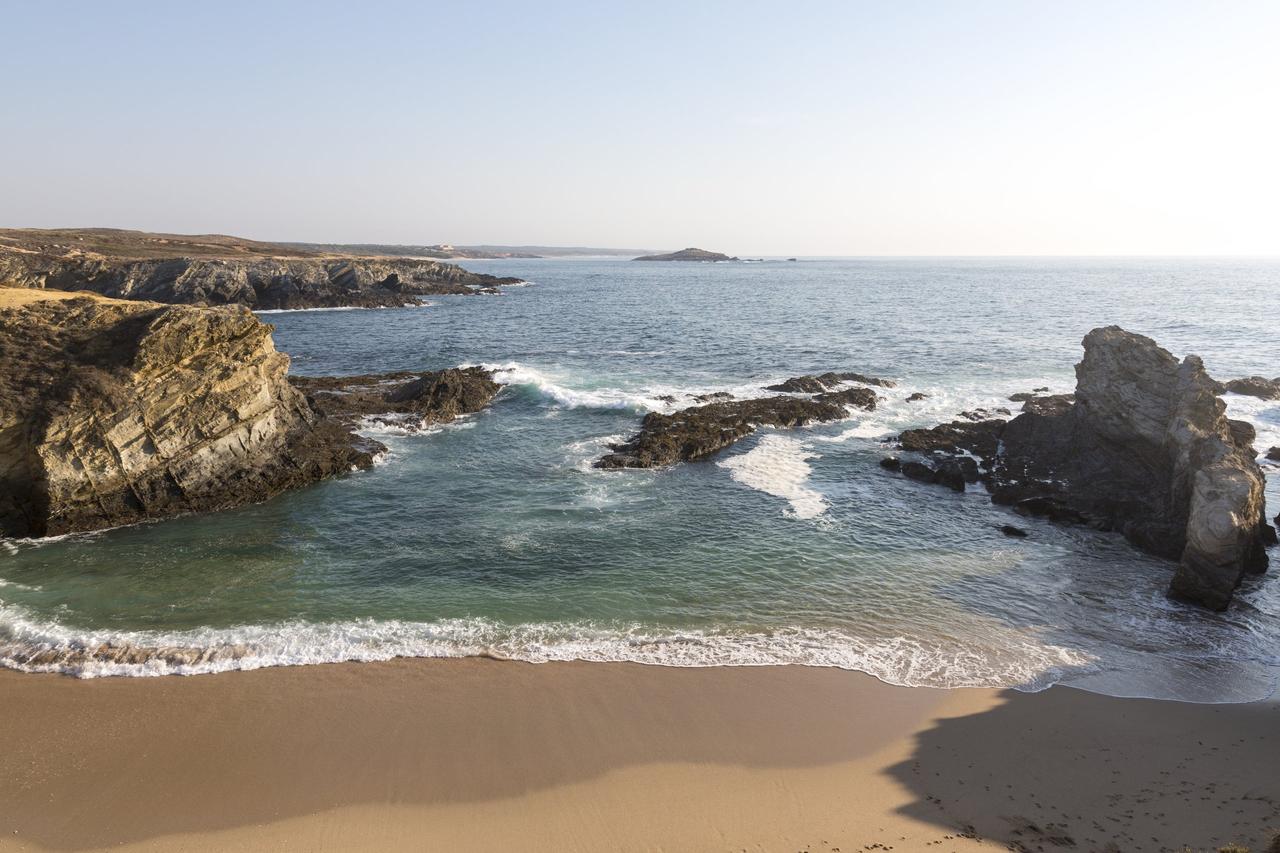 Just over an hour from Lisbon, Comporta is one of Europe's best-kept secrets when it comes to beach breaks, and it's ideal for a laidback, coastal-cool honeymoon. It's a back-to-nature experience, albeit with lots of luxury accommodation to choose from. Activities include wild dolphin spotting, horse riding and admiring the flamingos in the nature reserve –or simply chilling out on one of the pristine beaches.
27. Republic of Ireland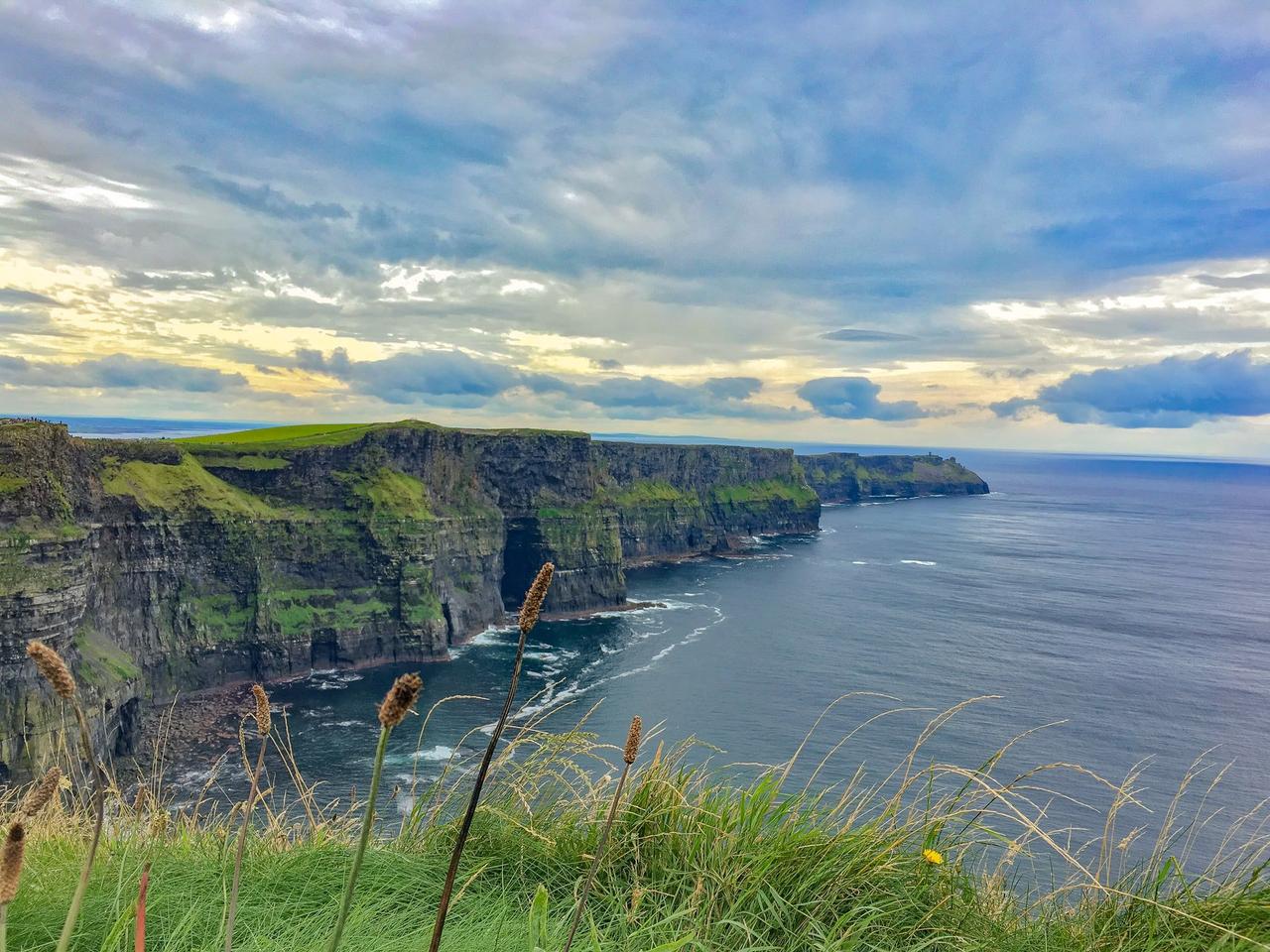 We'd suggest starting your honeymoon in Ireland with a city break in Dublin, getting acquainted with the delights of the capital. After that, head out to discover magnificent countryside and coast. The Wild Atlantic Way is particularly dramatic, with mountains leading to golden sands. You'll also find Irish resorts that are destinations in their own right, such as the grand Ashford Castle and the luxurious Mount Juliet.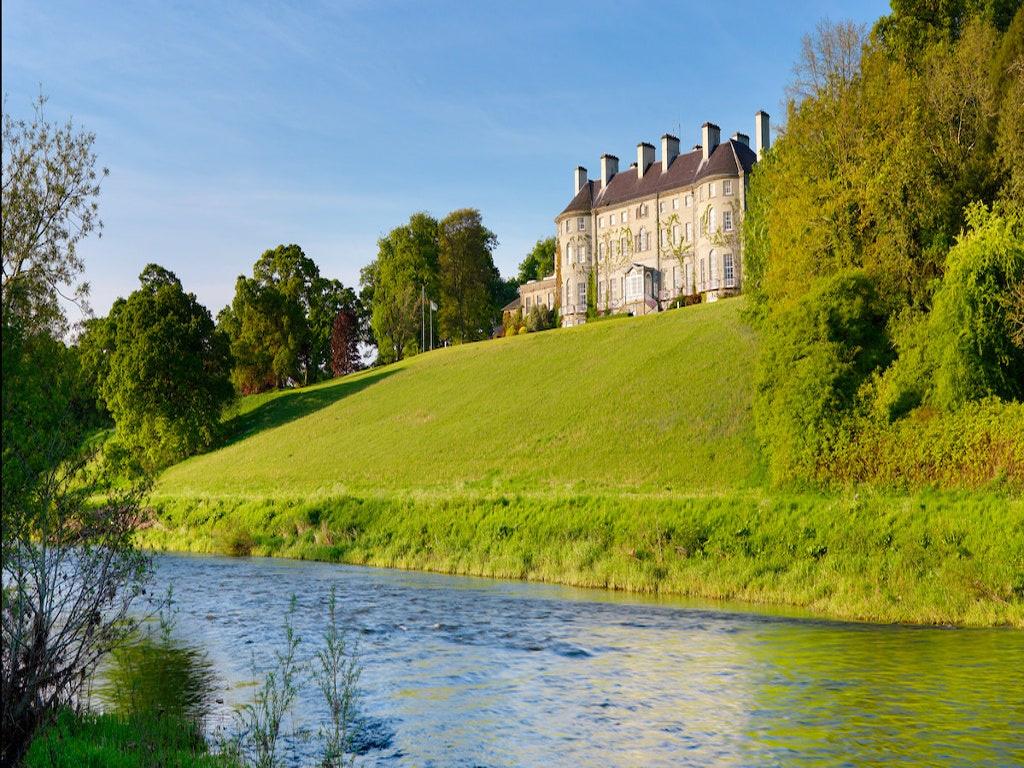 READ MORE: The Best Seaside Hotels
28. Provence, France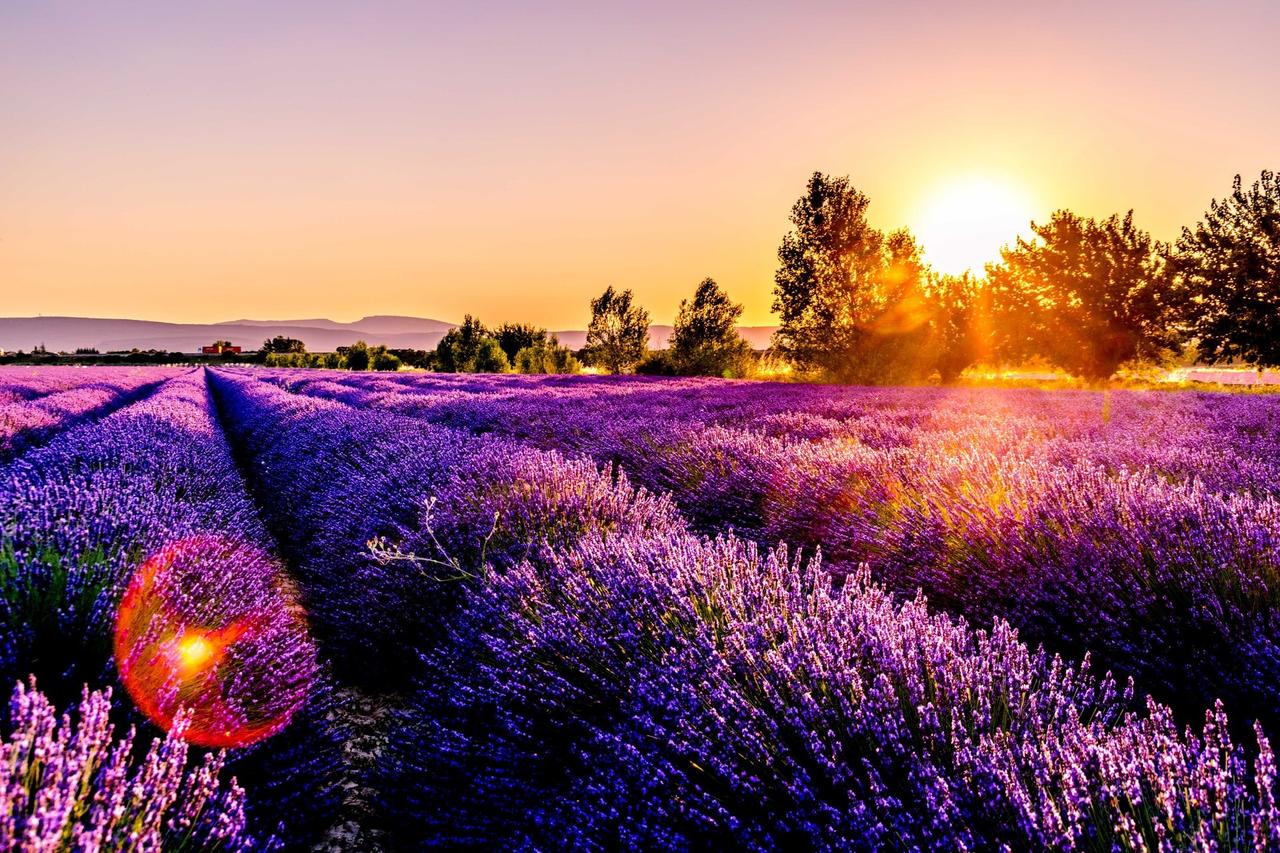 For many travellers, Provence is synonymous with idyllic market towns, excellent food and wine, serene countryside - and of course those lavender fields! However, you can add a dash of city glamour to your peaceful country escape with day trips to Saint-Tropez and Marseille. Plan your honeymoon for April to May or September to October, so you'll enjoy good weather without the crowds.
29. Thailand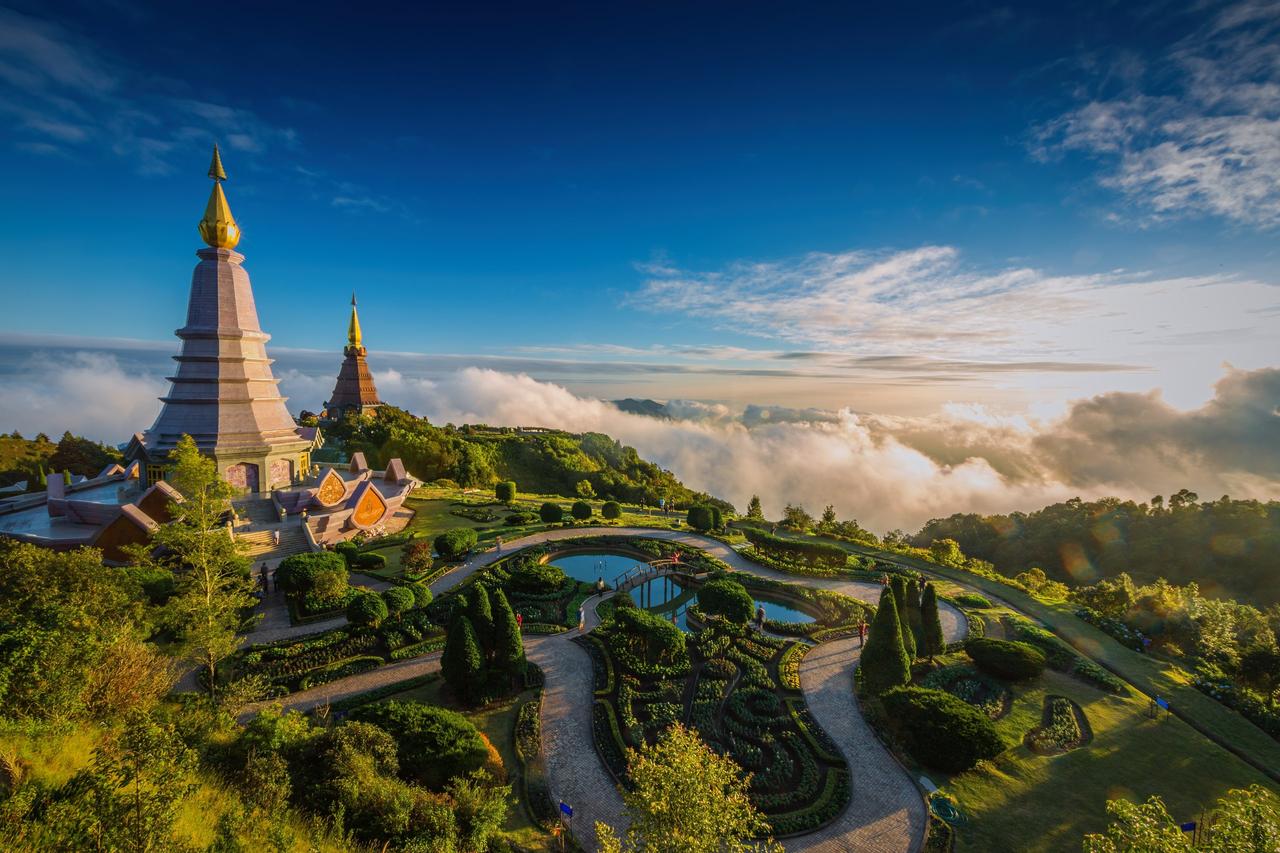 Begin a Thai honeymoon by flying into the bustling capital of Bangkok and spending a few days exploring all it has to offer. Bangkok is a city of contrasts, where golden-hued temples stand proud against neon-lit party streets and monumental skyscrapers. Take a boat across the Chao Phraya river, sip cocktails from the top of the Banyan Tree hotel and shop 'til you drop in the ginormous shopping malls.
From the capital, head south to Railay, Krabi or the Andaman Islands. Thanks to their white sands and crystal-clear waters, they're the perfect relaxation spots. Alternatively, the Northern city of Chiang Mai is great for food markets and breathtaking scenery.
READ MORE: Thailand Honeymoon: Your Complete Guide
30. Route 66, USA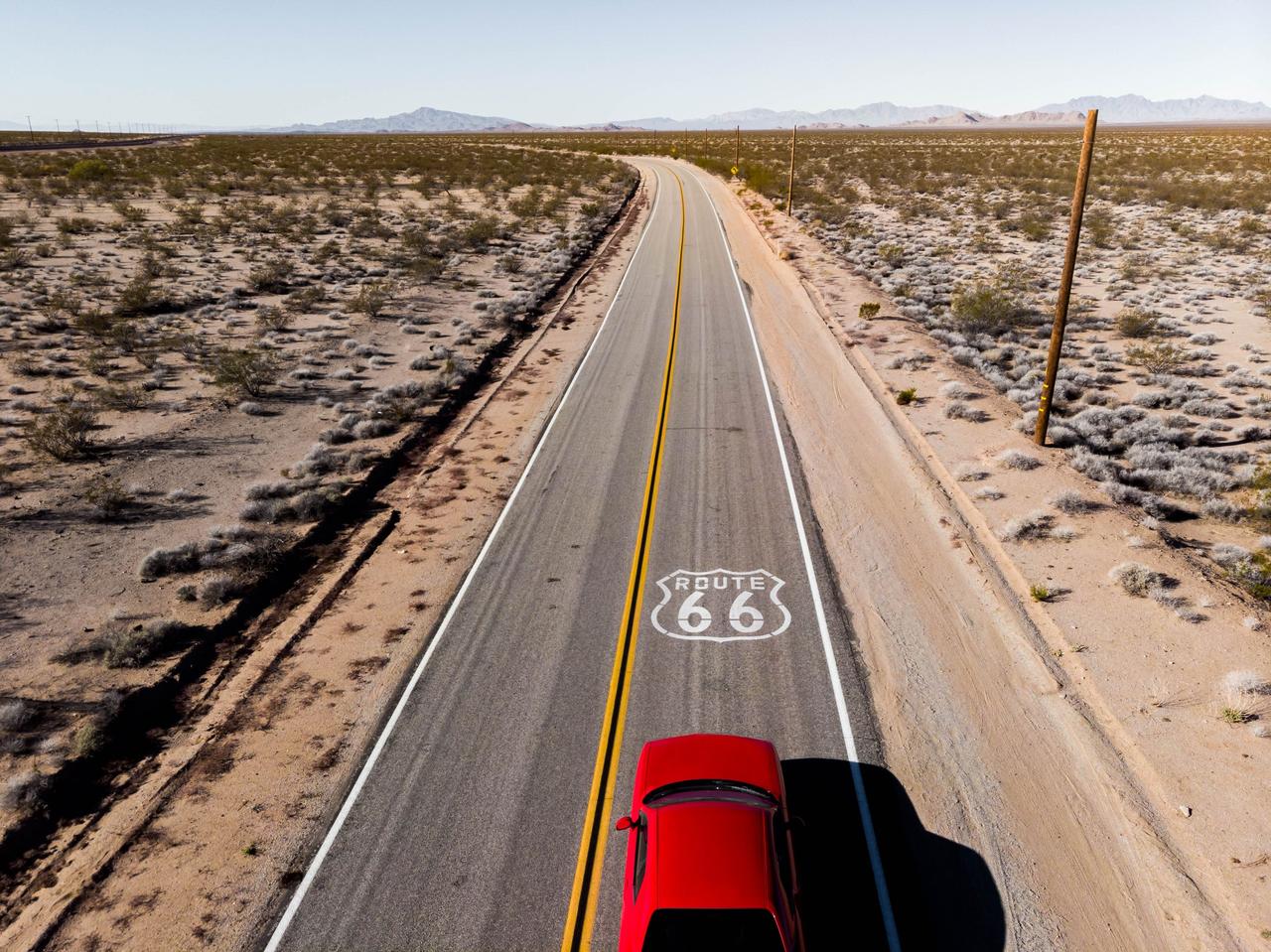 Opting for a a self-drive tour will allow you to see numerous sights at your own pace. Road trips offer total flexibility with where you go and what you see, and they can be done on a budget if you make smart accommodation choices. The historic Route 66 is one of the most iconic road trips you can do, starting in Chicago and coming to an end just before the world-famous Santa Monica Pier. If you drive the whole thing, you'll pass through Oklahoma, Arizona, California and more.
31. Tuscany, Italy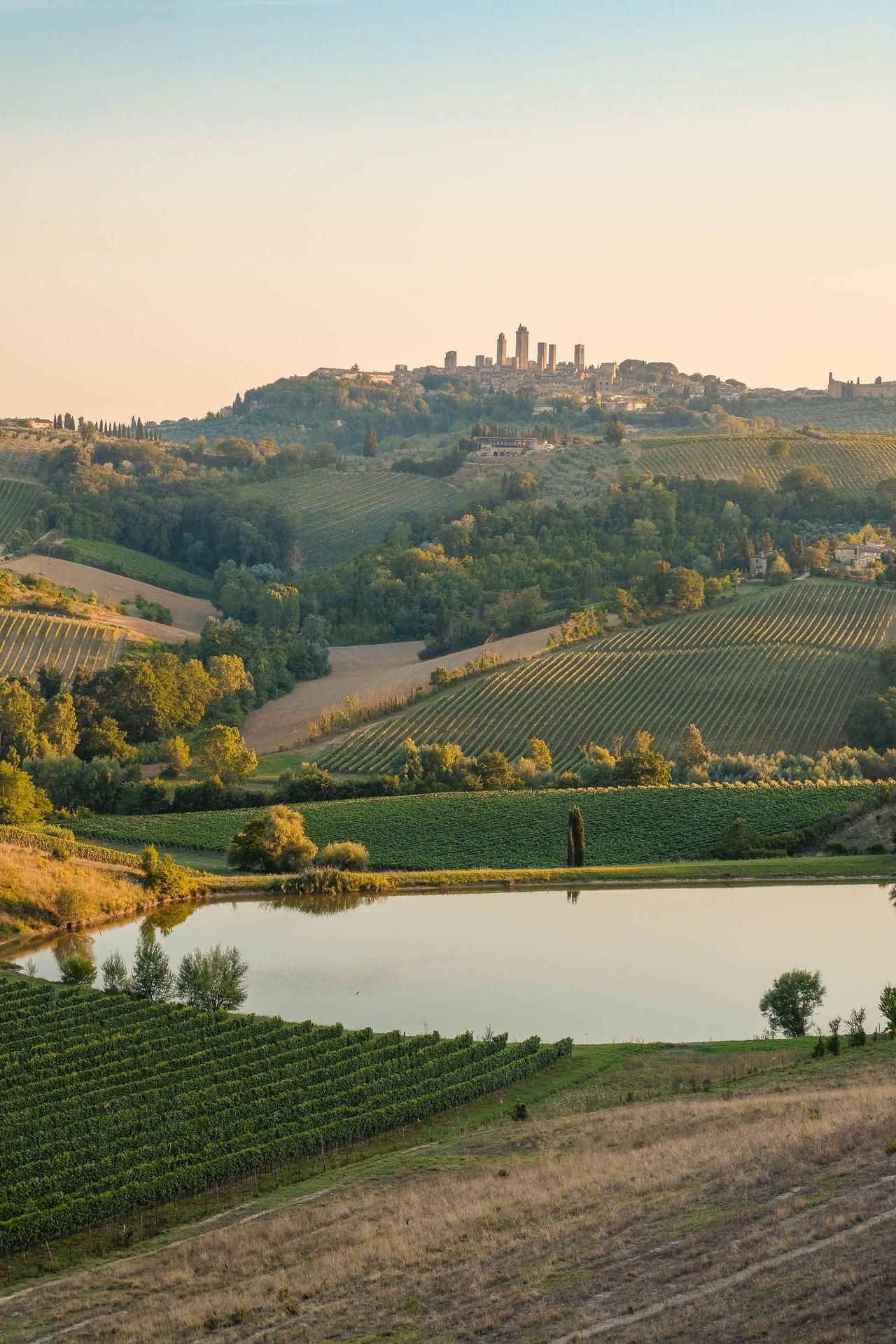 Tuscany is a fabulous choice for your honeymoon. The region comes into its own in May, when you'll experience gloriously warm temperatures without flocks of tourists. Visit the capital, Florence, tour the local vineyards and explore the area's abundance of UNESCO world heritage sites. You'll find some wonderfully romantic hotels in Tuscany. Borgo Santo Pietro is a resort of pure delight, with a Michelin-starred restaurant, a spa and a cooking school. It's definitely on the spendier side, but you could combine a night or two here with stays in more affordable accommodation, such as the rustic Fattoria Tregole.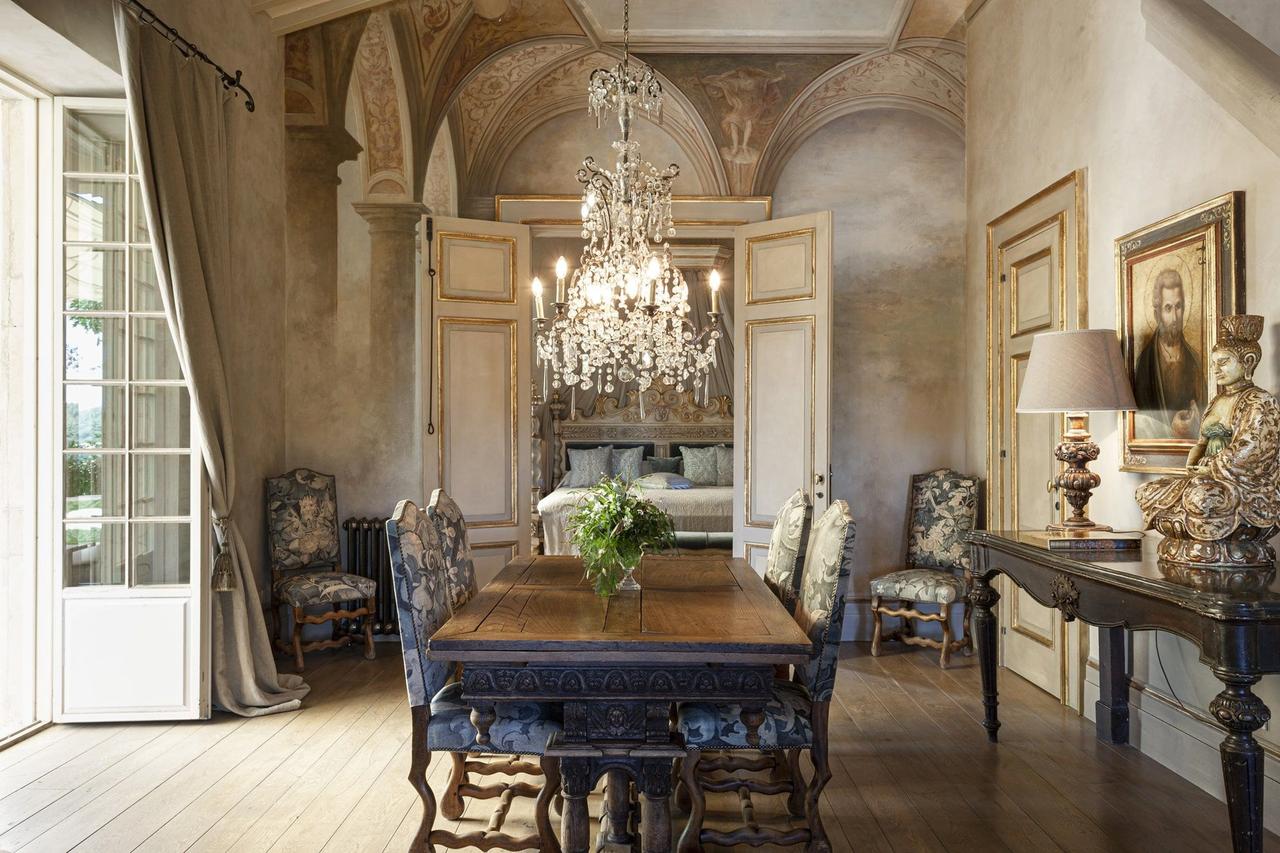 32. Mexico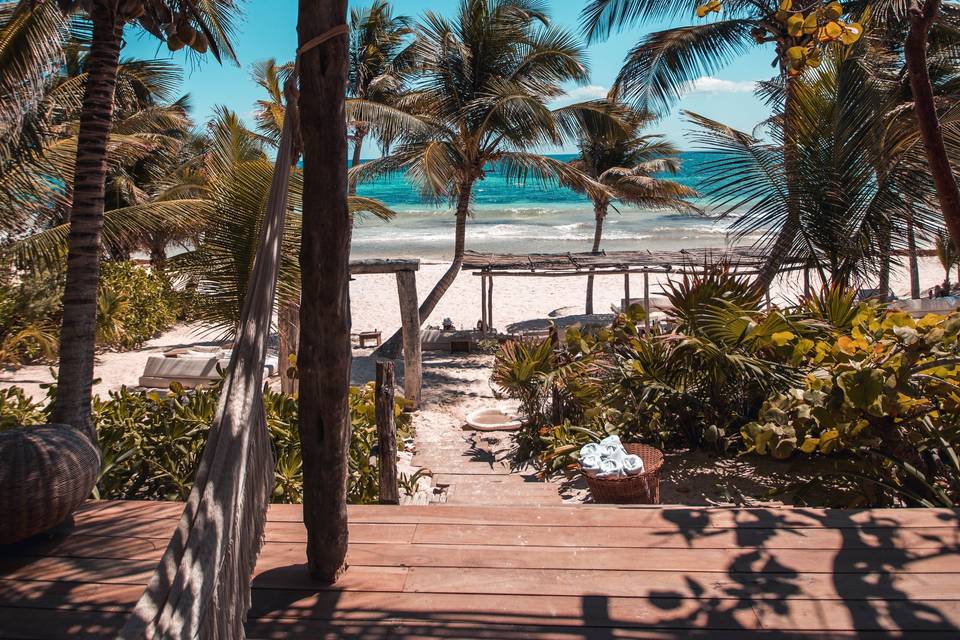 Mexico has all the components of a special honeymoon getaway: sand, surf, delicious local food, incredible cocktails and plenty of culture.
Granted, Mexico is a large country, so there's a lot of choice when it comes to places to stay. The Caribbean-fronting Rivera Maya is home to the popular towns of Tulum, Playa del Carmen and Merida. The Yucatán Peninsula is the place to go for ancient Mayan ruins, while the Pacific coast retreats of Los Cabos and Baja are jam packed-full of never-lift-a-finger resorts.
READ MORE: Mexico Honeymoon: Your Complete Guide
33. Antigua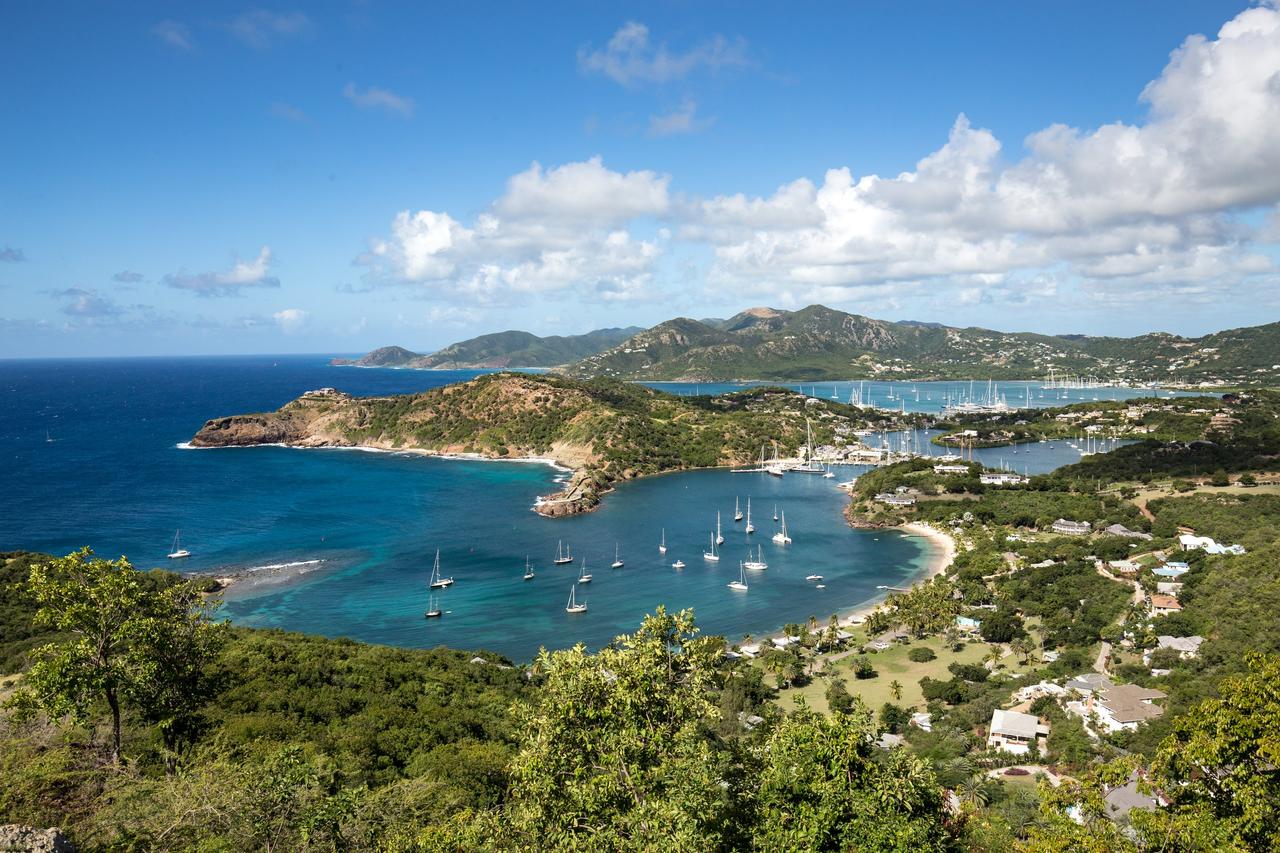 Antigua has something to suit all holiday styles, whether your idea of honeymoon heaven is a rainforest trek, diving with turtles, exploring iconic cultural sites such as Nelson's Dockyard or putting in some serious relaxation time on the beach. The flight from the UK is just eight hours direct – long-haul, yes, but you shouldn't arrive feeling totally exhausted.
34. British Columbia, Canada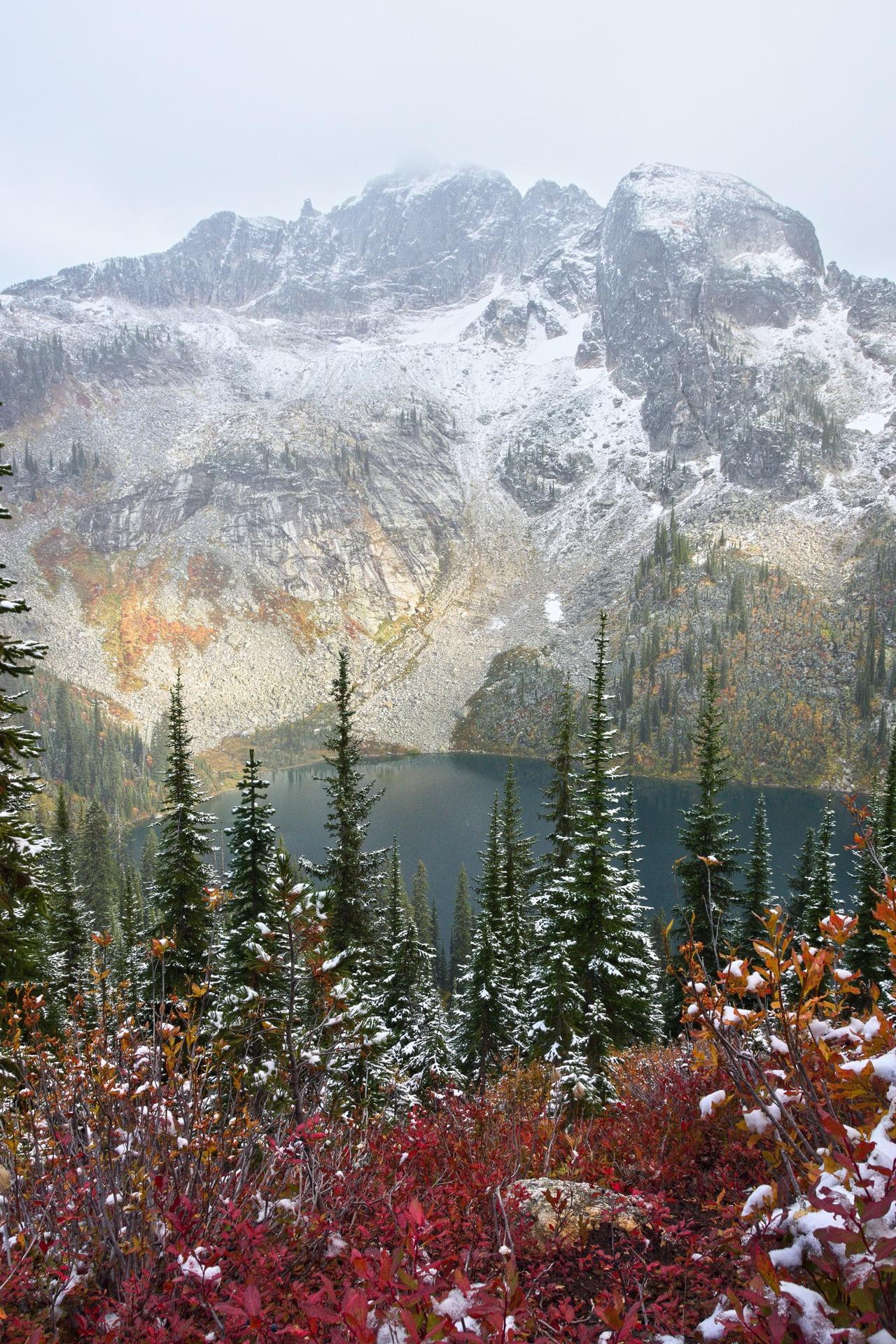 Looking for the opposite of a beach honeymoon? British Columbia could be the destination for the outdoorsy honeymoon of your dreams. For skiers, the world famous resort of Whistler is a must-try, but you can also go fishing, hiking, biking. If you want to spot wildlife, try a kayaking tour, for potential sightings of orcas, humpback whales and sea lions. You can add some city chic to your break with a stop in Vancouver, which is fast developing a reputation as a foodie paradise.
35. Zambia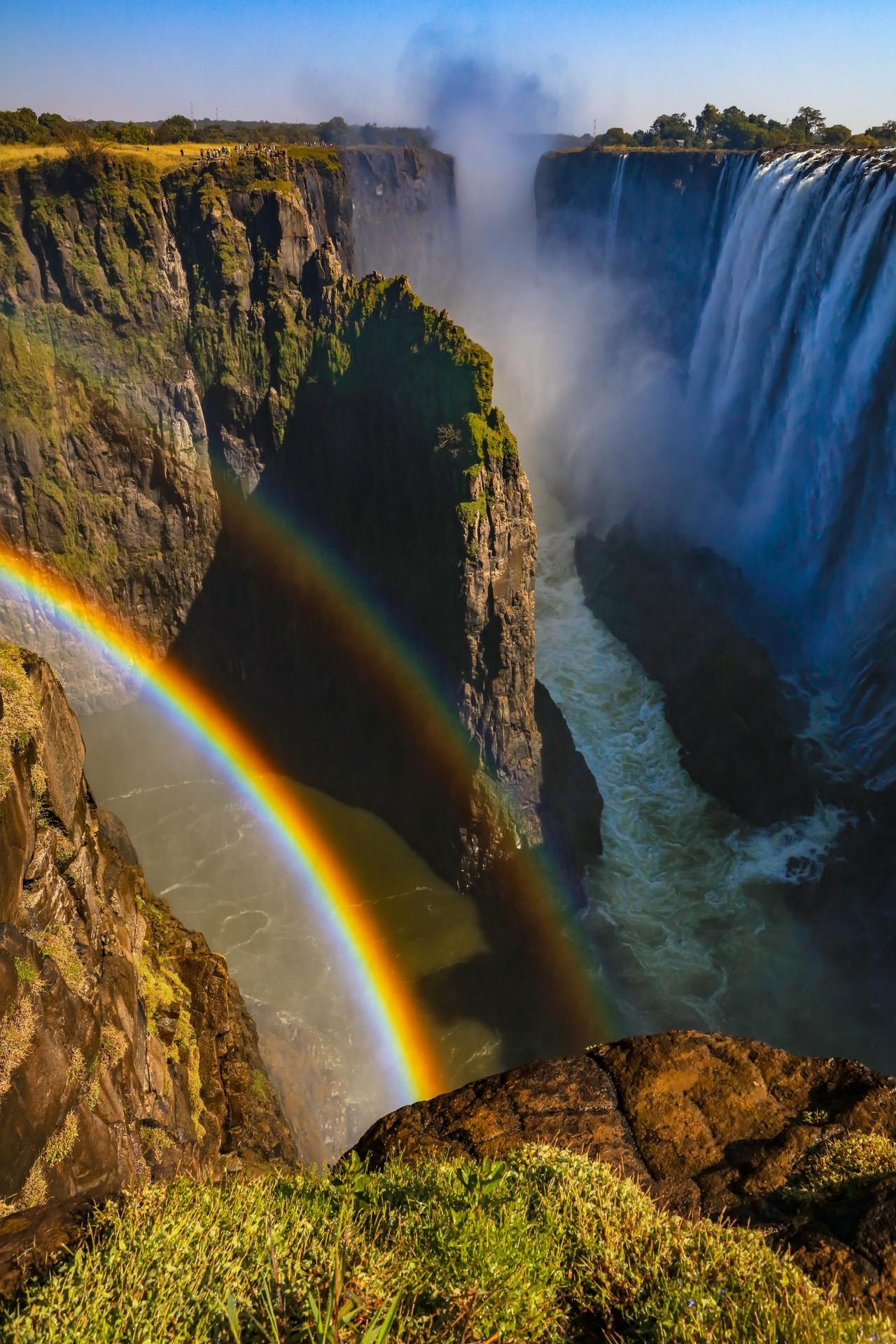 If you're planning a safari honeymoon, Zambia needs to be on your radar. There's an abundance of wildlife to spot on game drives - think zebras, elephants, giraffes and more - plus some seriously lovely lodges. Mchenja Bush Camp, for example, has a fabulous location on the Luangwa River and elegant, luxurious accommodation in five tented rooms. Sussi & Chuma Lodge has gorgeous treehouse accommodation - not something we've seen before at a safari lodge! What's more, you can combine your animal encounters with a trip to Victoria Falls, one of the seven wonders of the world.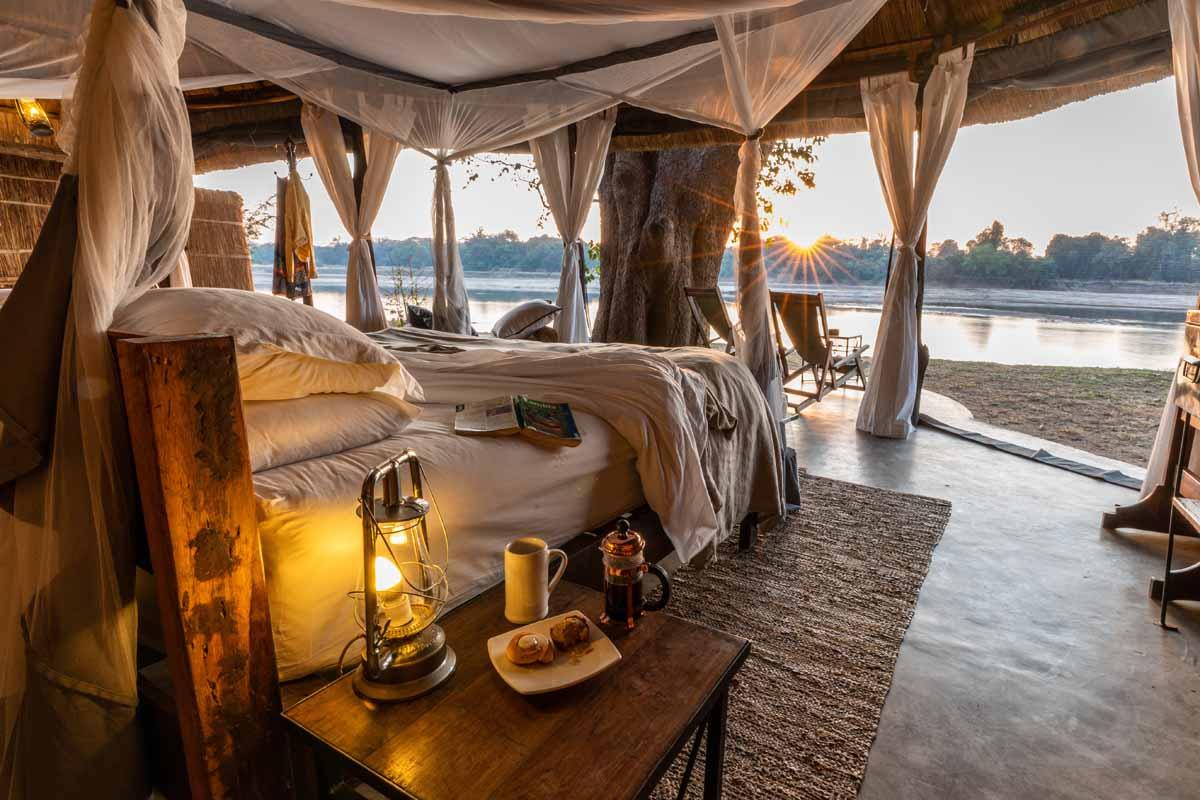 36. Hawaii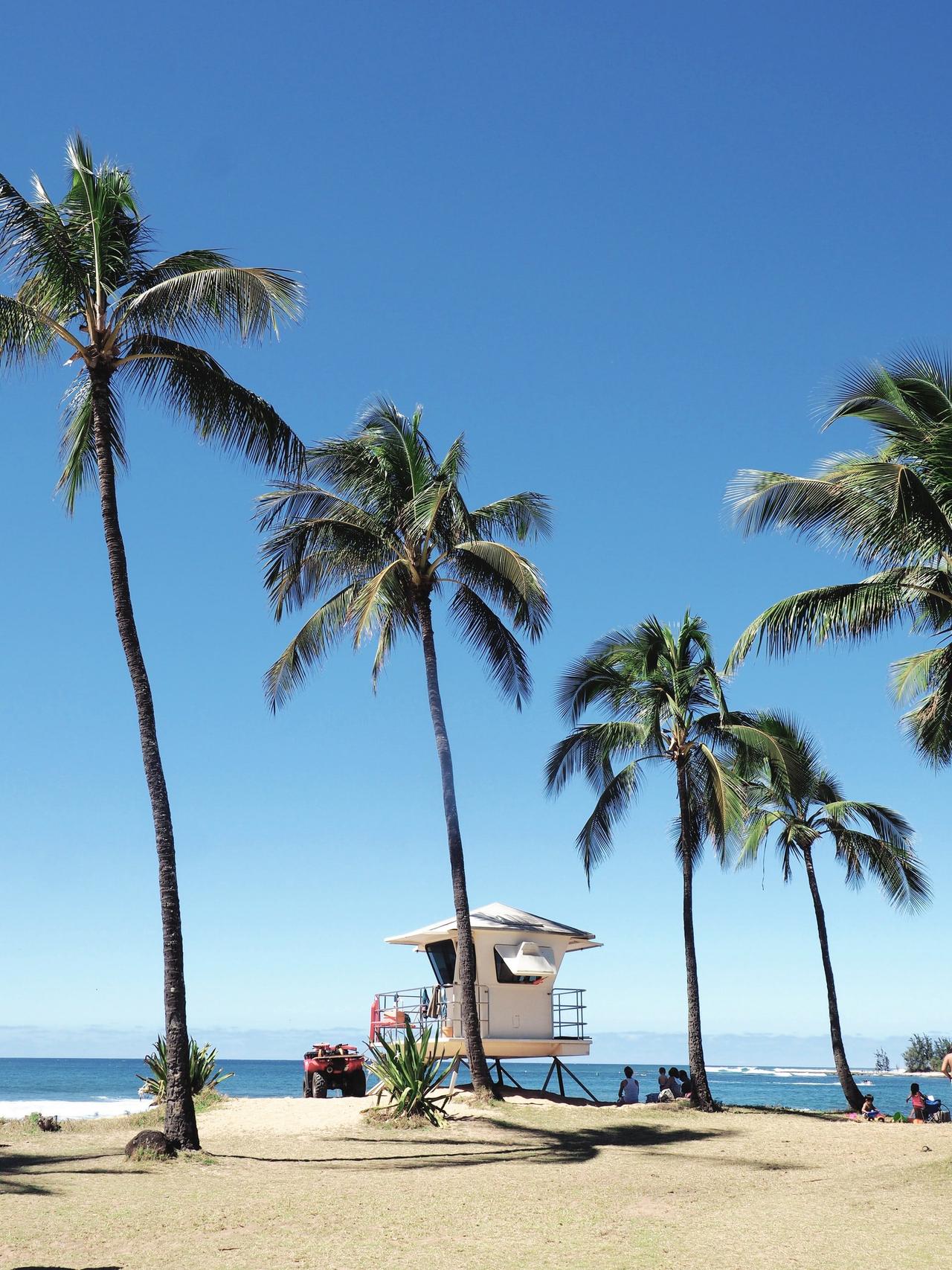 Hawaii is an excellent honeymoon destination in September and October, because the end of the summer sees a drop in tourists and prices without a drop in temperatures.
Hawaiian life is lived outdoors, so if you're a couple looking for an injection of adventure, you've come to the right place. Whether it's surfing, diving with sea turtles or snorkelling with giant manta rays that takes your fancy fancy, there is plenty on offer. Back on land, visit crystal waterfall pools and golden sandy beaches before riding horseback with paniolo, Hawaii's cowboys.
READ MORE: Hawaii Honeymoon: Your Complete Guide
37. The Canary Islands, Spain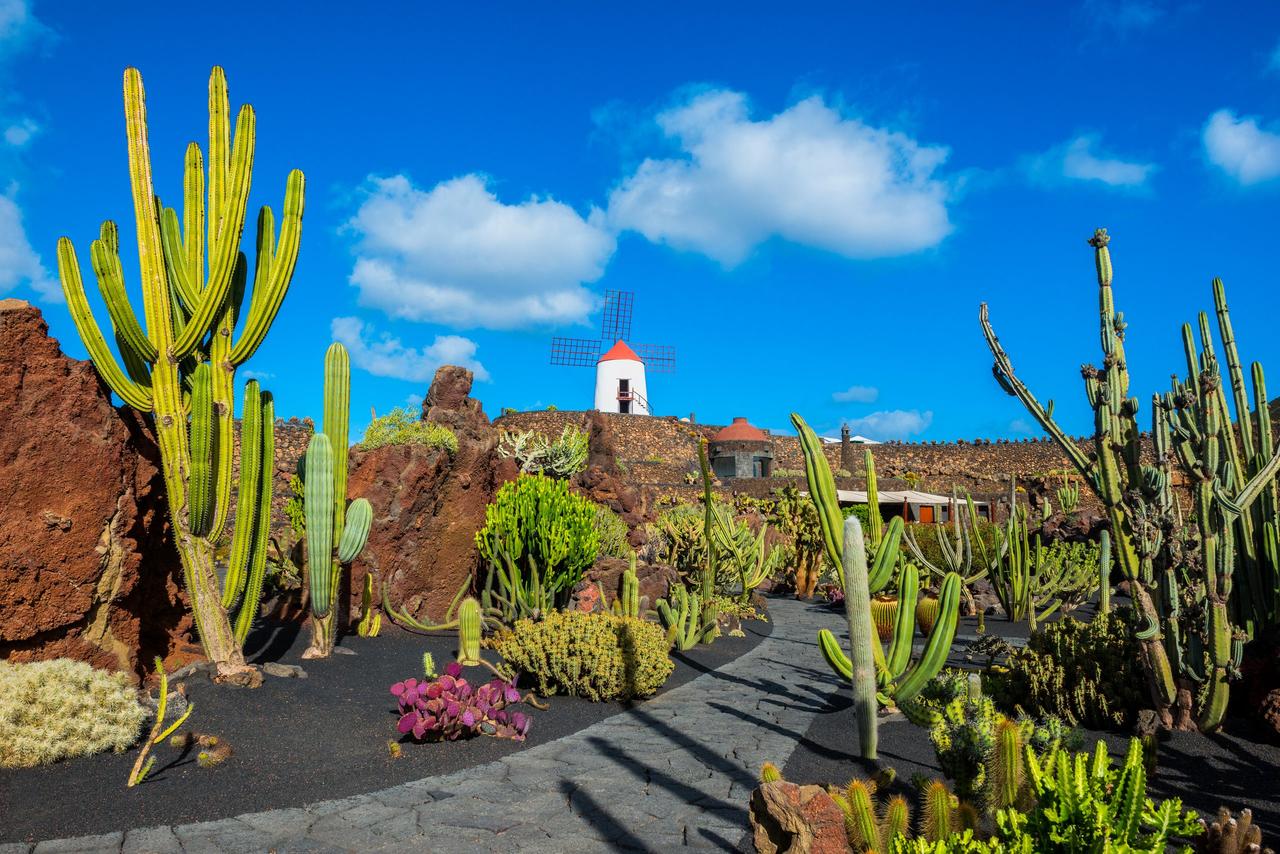 The Canary Islands have had an unfortunate reputation in travel terms, associated with mass tourism and over-development. However, over the last couple of years there's been a quiet revolution, with chic and unique accommodation options popping up, from cool design hotels to interesting agri-tourism options, leading to a reassessment by travel insiders. The verdict? With a glorious climate, beautiful scenery and the aforementioned new approach to accommodation, the Canary Islands would make for a smart honeymoon choice.
38. Cumbria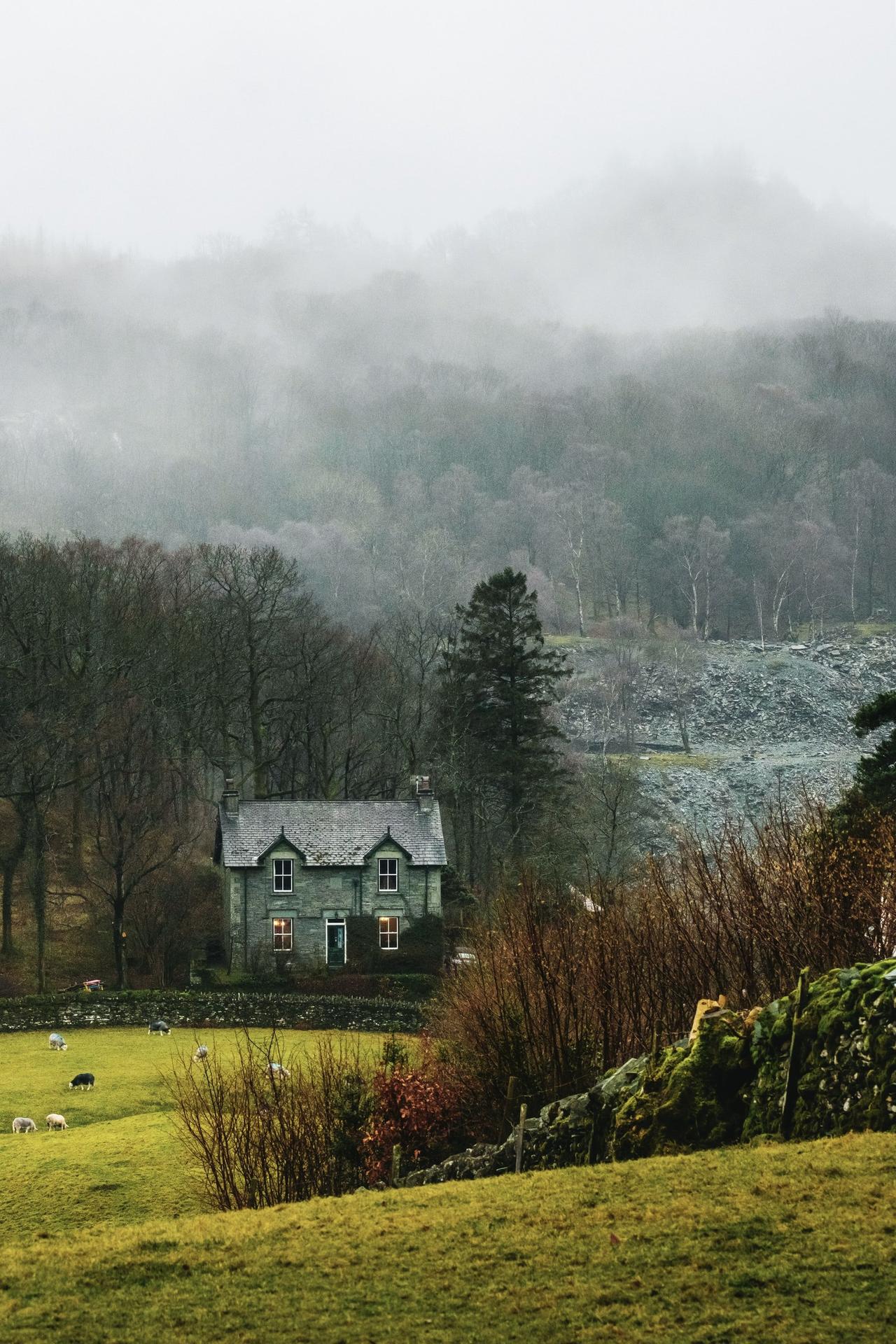 Cumbria is home to the Lake District National Park, a UNESCO World Heritage site that's one of the most spectacular landscapes in the UK. It's heavenly in summer, but we also rate it as an autumn or winter honeymoon destination. Yes, you'll have some weather challenges to overcome, but there's nothing quite like a bracing walk through dramatic scenery before cuddling up in front of a roaring fire in a country pub. The Lake District is centred around the main Cumbrian towns of Keswick, Windemere, Ambleside and Bowness-on-Windemere, and contains England's deepest and longest lakes. The area is also becoming known more widely for its excellent dining - try to get a table a two-Michelin-star L'Enclume.
39. Vietnam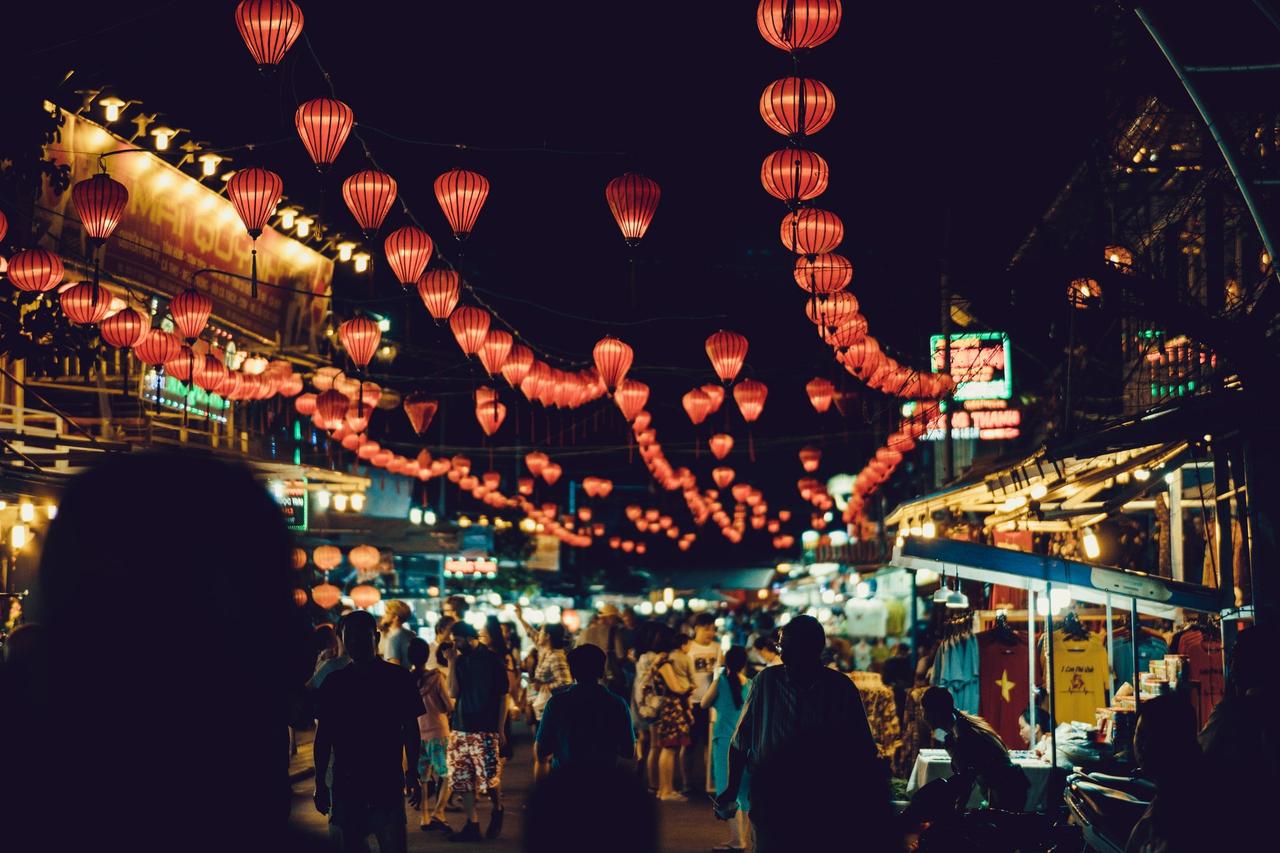 Vietnam is a country of contrasts. One day, you could be navigating the bustling streets of a vibrant city; the next, stepping onto a pristine beach with a view that's nothing but sea and sand. We'd recommend putting together a honeymoon itinerary, rather than staying in one place, so you can get to know as much of the country as possible, from the elegance of historic Hué to the swagger of Hanoi - and taking in some of those amazing beaches, too. We'd also recommend a boat tour of the otherworldly Halong Bay - it's popular for good reason. And the best bit? Along your travels, you'll be tucking into some seriously good food wherever you stop.
40. Mallorca, Spain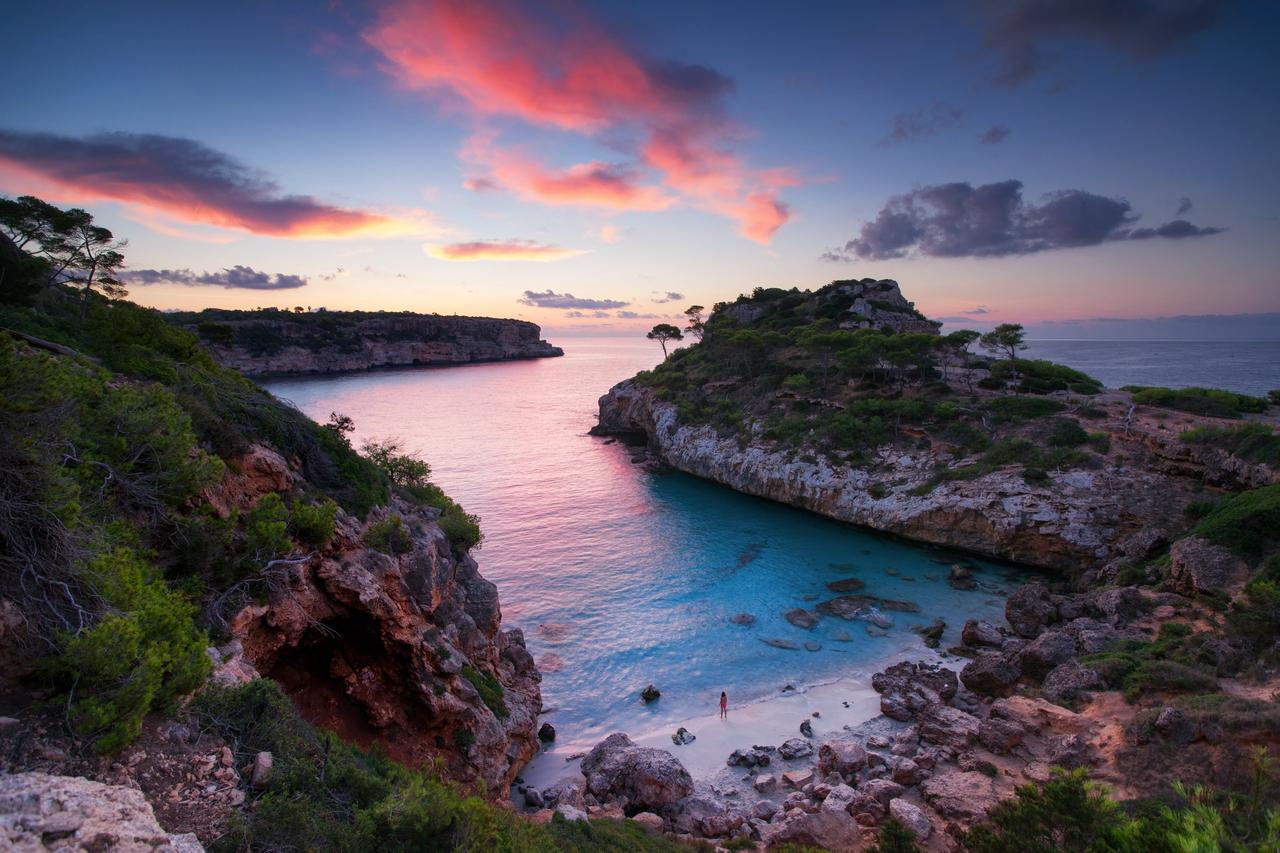 Looking for some short-haul sun on your honeymoon? Mallorca is a surprisingly smart choice. This is another Spanish island that had a not-so-special, all-inclusive reputation for a while, but as with The Canary Islands, it's cleverly reinvented itself as a boho-luxe spot. That reinvention will be cemented by the opening of Can Ferrereta in spring 2021, a hotel with impeccable design credentials that'll bring a townhouse feel to an idyllic rural location. For another rural option, the romantic Hotel Valldemossa has fantastic views, or if you'd prefer to be in Palma, the vibrant capital of the Balearic Islands, check out Can Bordoy Grand House & Garden in the historic quarter.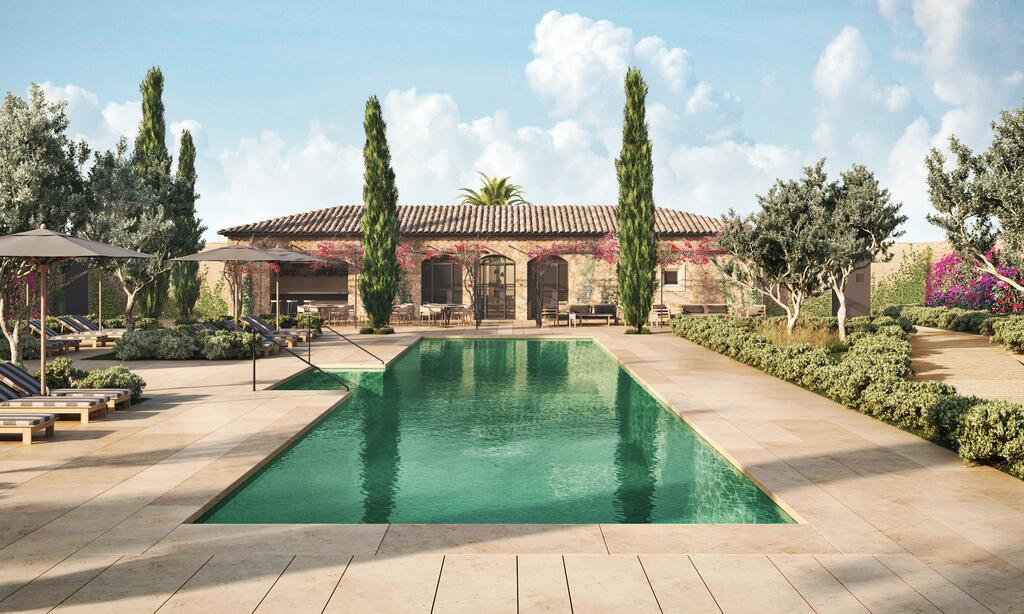 READ MORE: Romantic City Breaks in Europe: 15 Places to Visit with Your Other Half
41. Tanzania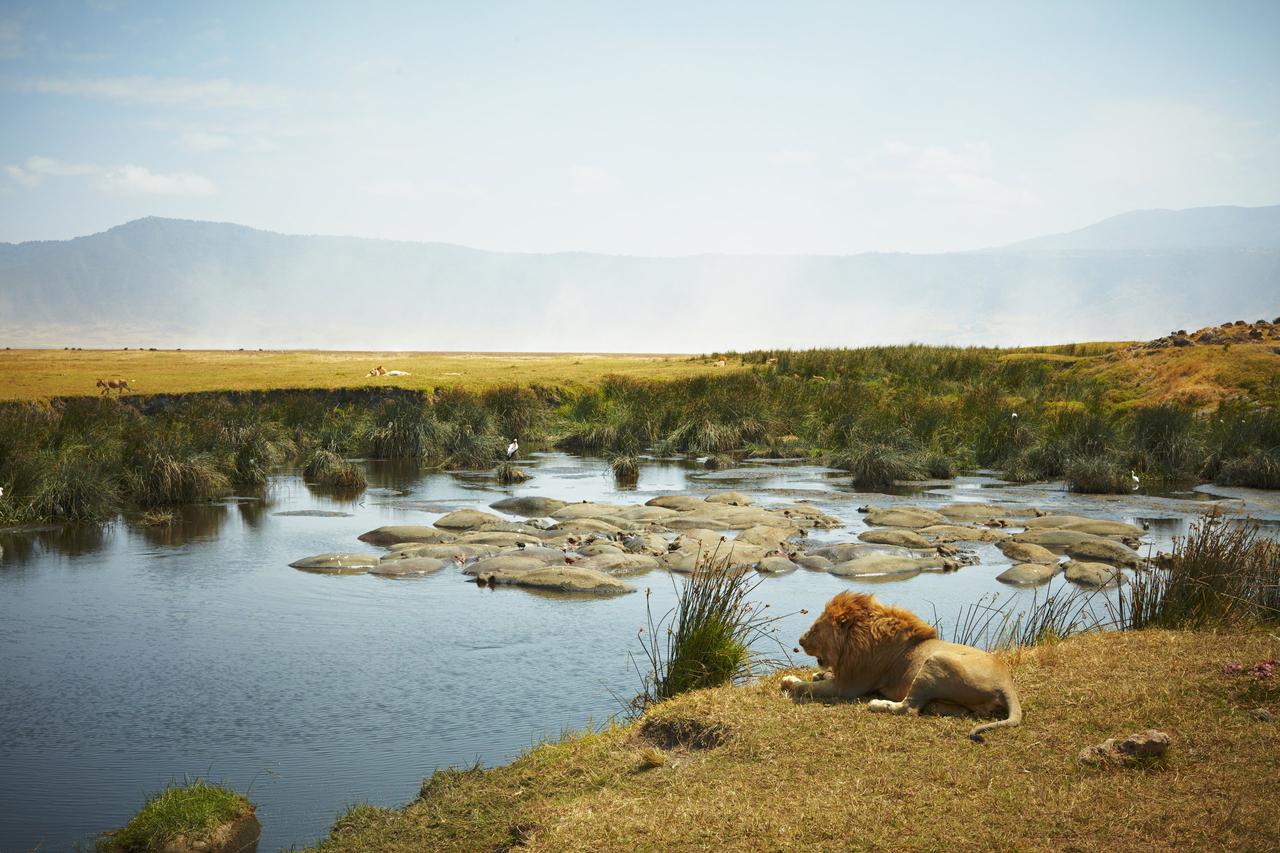 Tanzania could well be the perfect sun-and-safari destination. For the safari part of your honeymoon, head to the Ngorongoro Crater, the largest volcanic caldera in the world that's home to a vast array of wildlife, and then on to the Serengeti. When you're ready for the sun part, jet off to beautiful Zanzibar, 20 miles off the coast of mainland Tanzania, for some serious relaxation.
42. New York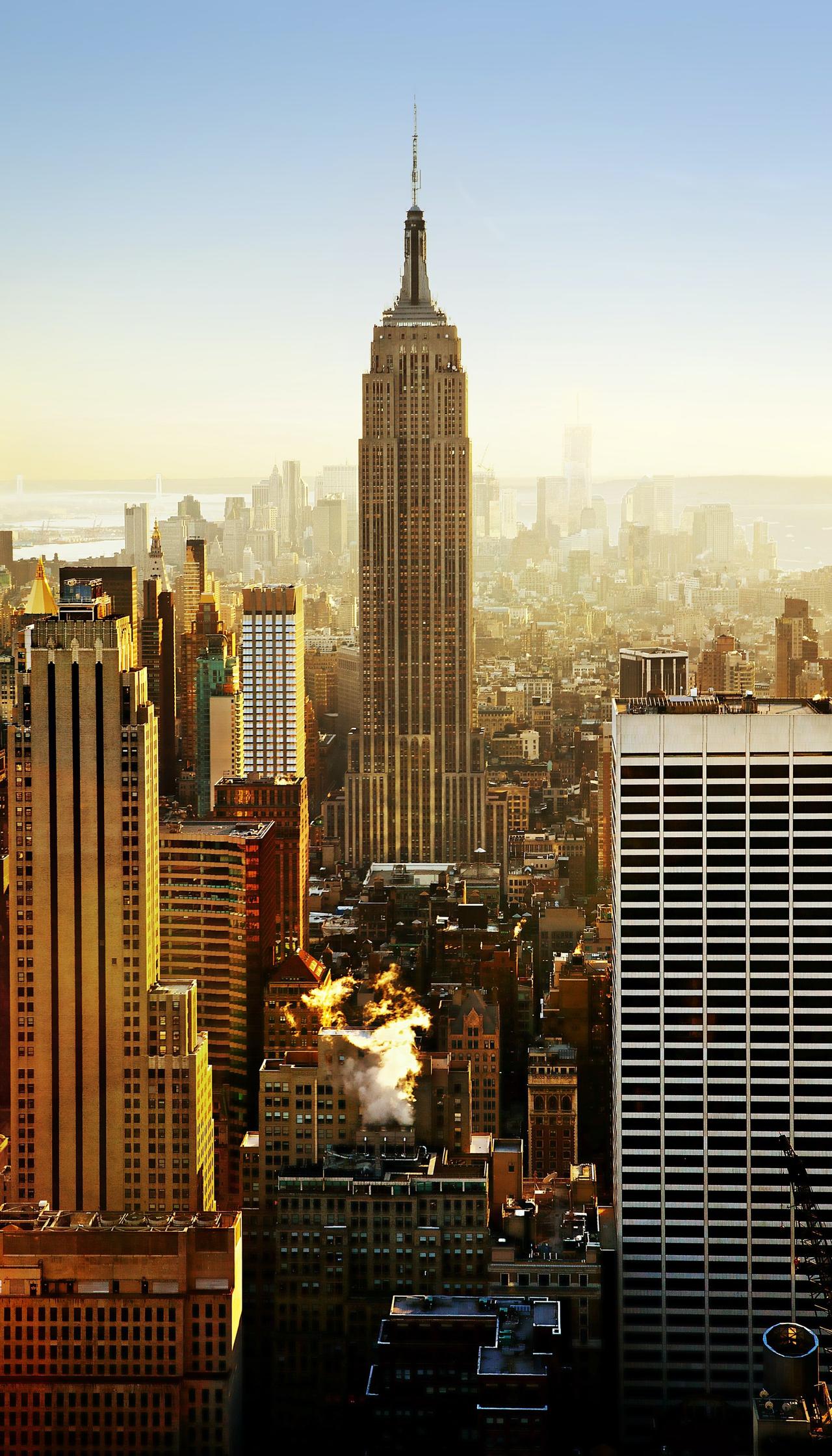 If you're looking for a city honeymoon destination that's packed with personality, it has to be NYC. There's so much to experience, from the main tourist to-dos to discovering cool bars and restaurants in next-big-thing neighbourhoods. What's more, luxe-lovers' favourite hotel group Six Senses is opening a New York outpost in 2021, with a spa that's set to delight the senses after a long day's urban exploration.
43. The Stockholm Archipelago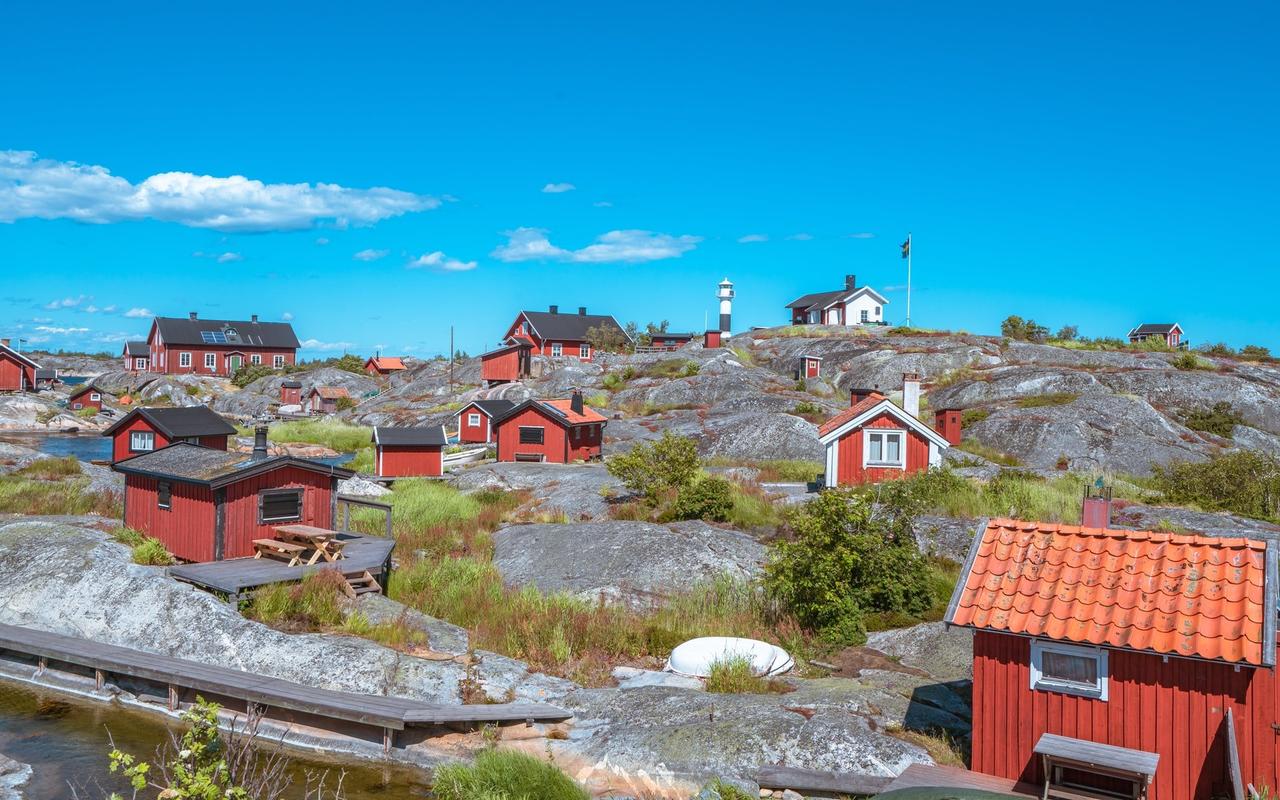 This cluster of islands in sight of the Swedish capital consists of 30,000 islands. Some are uninhabited, but others are popular with Swedes in the summer months, and you can hop between them via ferries and taxi boats. If your idea of honeymoon heaven involves pretty villages, sea swimming and great food, an island-hopping trip to Sweden could be perfect. To add some city pleasures to the mix, you could also base yourself in Stockholm and take day trips to the islands.
44. Sri Lanka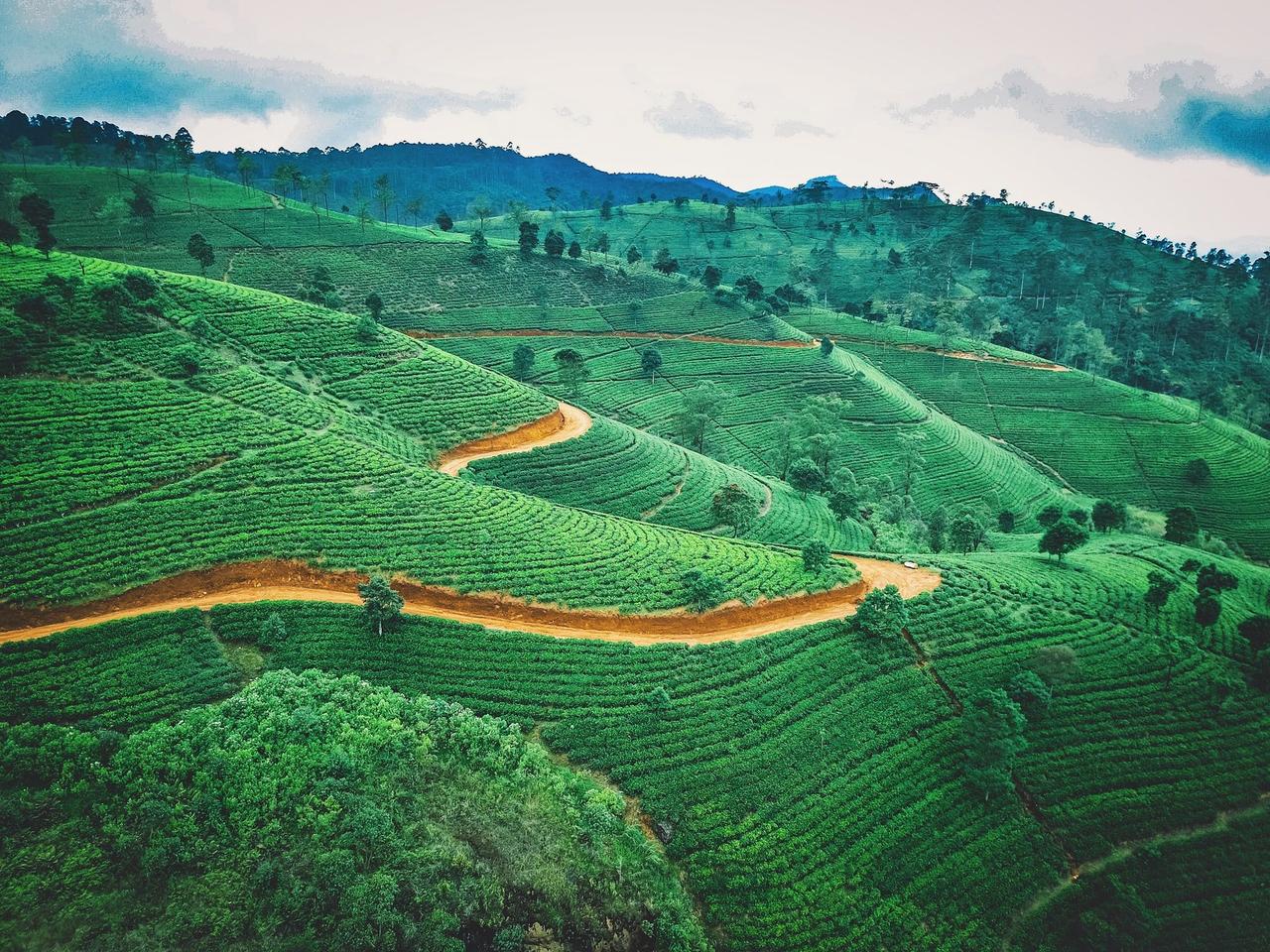 Sri Lanka is another of those honeymoon destinations where an itinerary is preferable to a one-stop stay, so you can really immerse yourself in the diversity of the landscapes. From tea plantations and rock fortresses to golden beaches, every stop on your tour is guaranteed to at least one shot on your Insta grid. You'll also find some once-in-a-lifetime resorts along the way. Uga Jungle Beach is ideal for some tropical relaxation, while for the quintessential tea planation experience, it has to be Ceylon Tea Trails.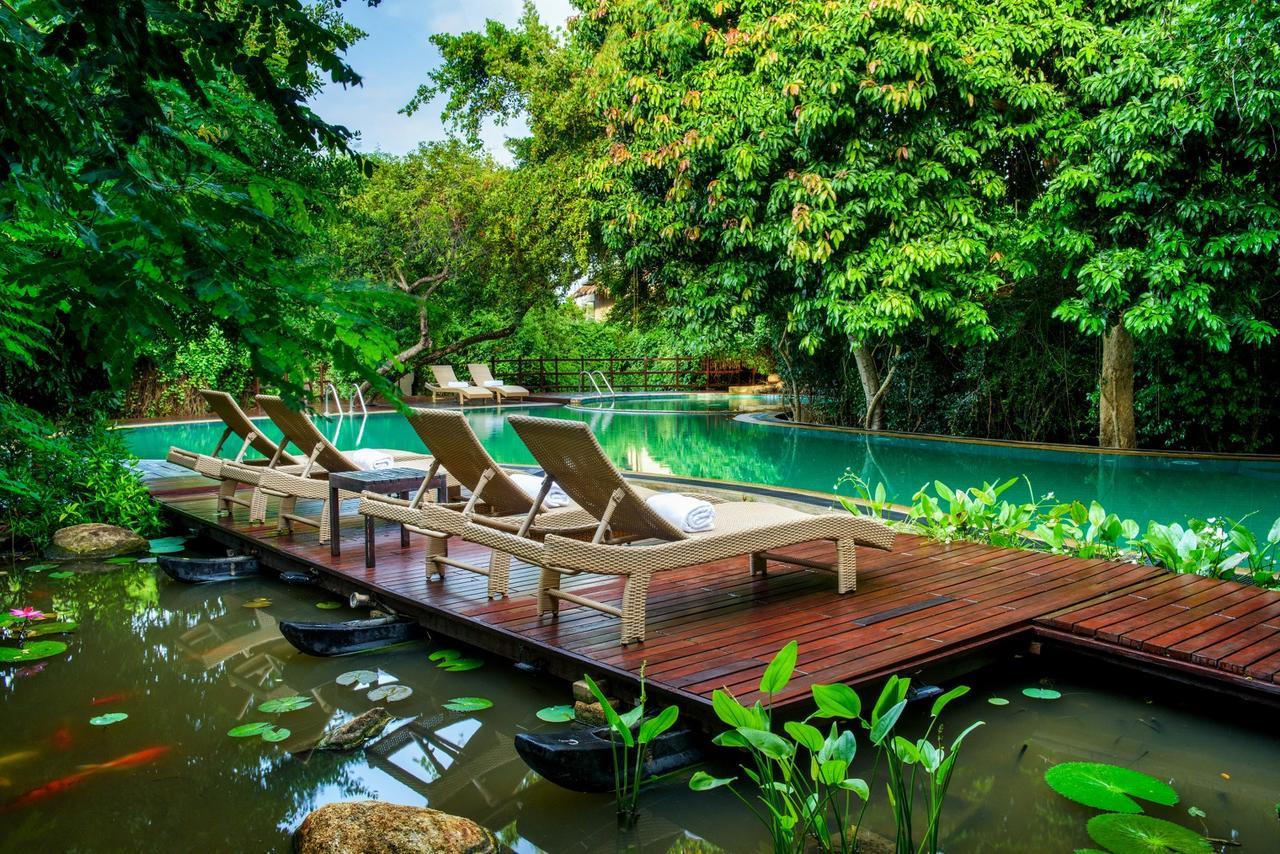 READ MORE: Sri Lanka Honeymoon: Your Complete Guide
45. The Cotswolds, England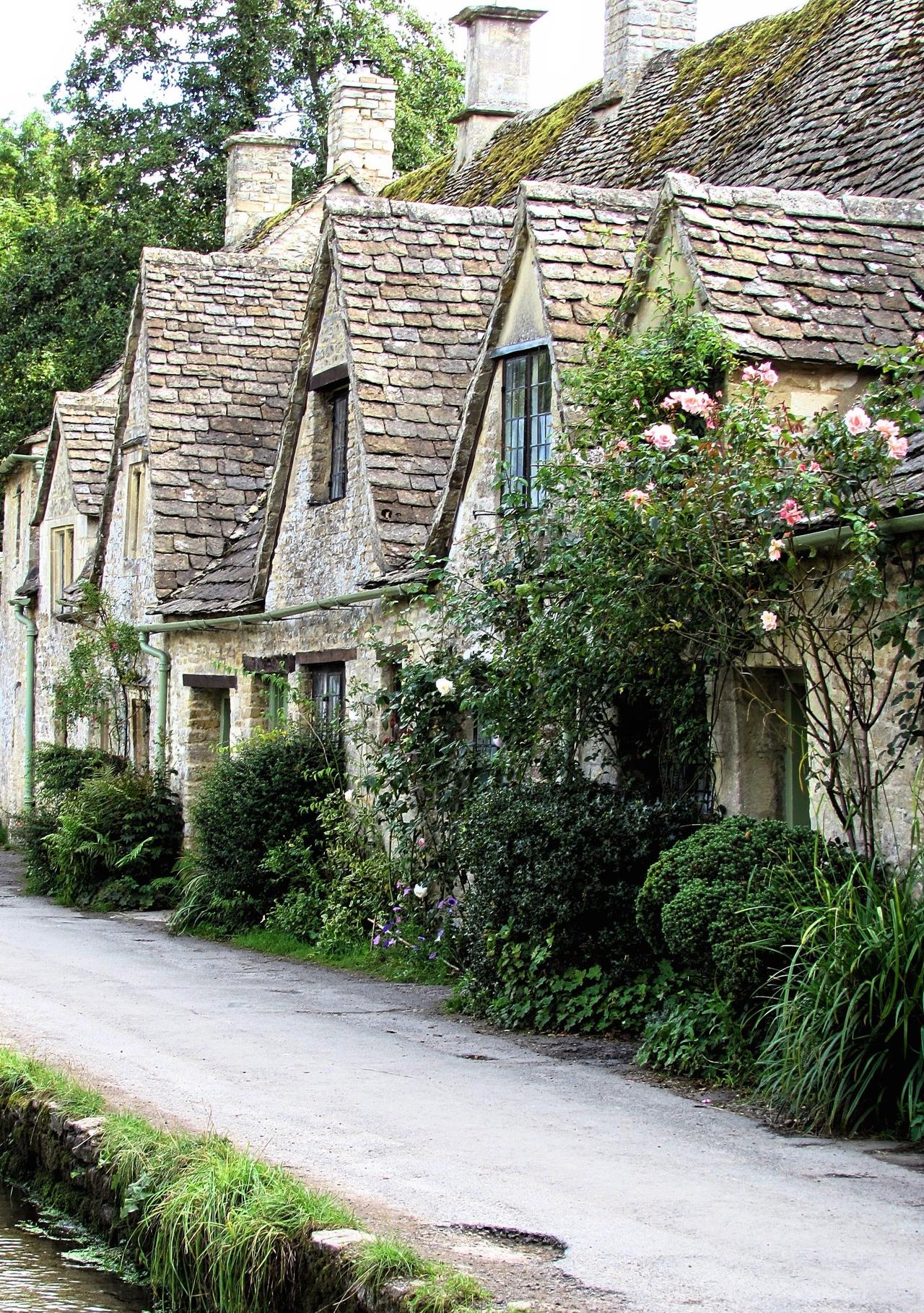 The Cotswolds ticks all the boxes of a perfect UK honeymoon. There are fabulous pubs and restaurants serving brilliantly reviewed food made from local produce; enchanting countryside and villages of honey-hued houses for romantic walks; and some handsome cities. What's more, there are some seriously beautiful Cotswolds hotels. The downside? It's not exactly a well-kept travel secret, but you can avoid most of the crowds by planning your honeymoon outside school holidays.
46. New Zealand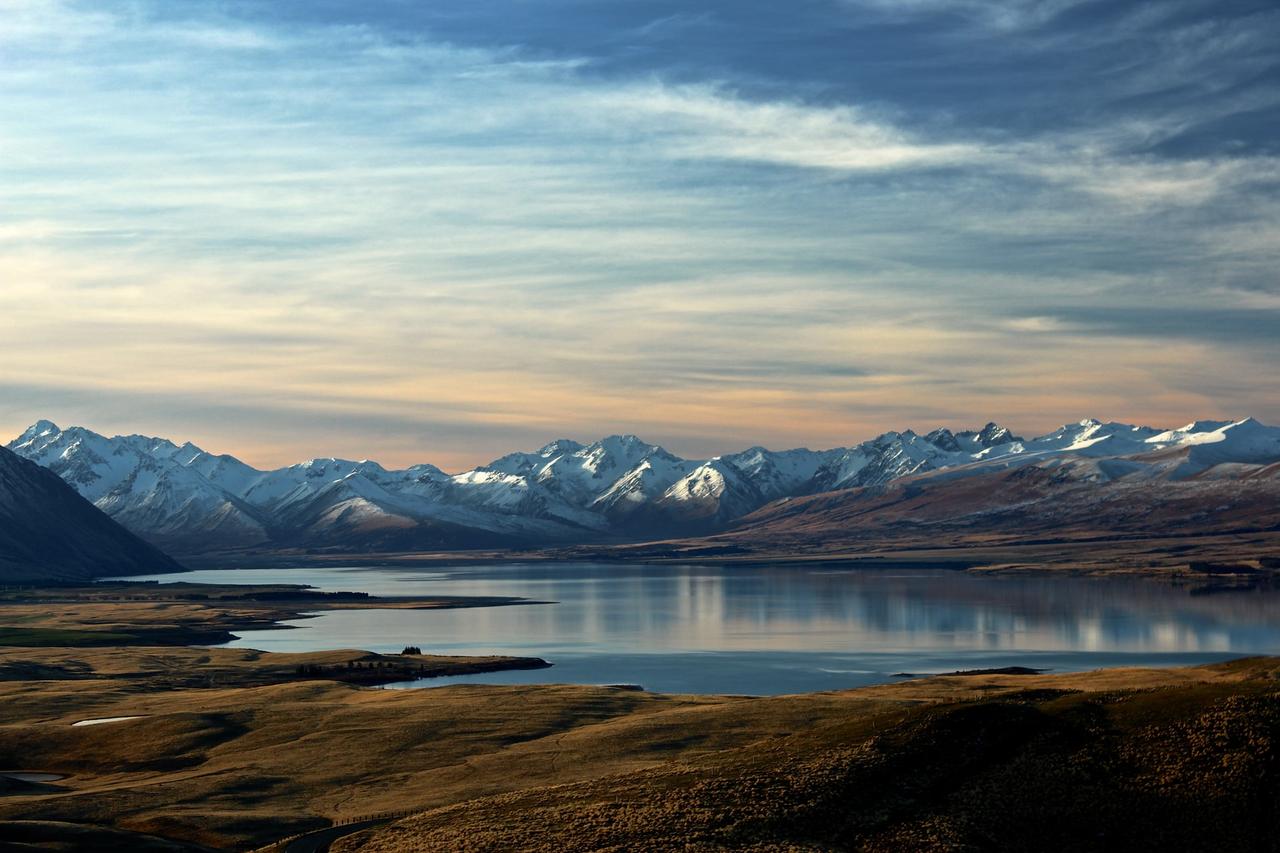 If you can hack the super-long flight - an average time of 23 hours from the UK - New Zealand is the kind of place where you make memories that last a lifetime. What better way to start married life? You can explore spectacular, unique landscapes, fuelled by the country's delicious cuisine (and wine, although that's probably best avoided before a trek). We think you'd need a minimum of two weeks (excluding travel time) to make the most of your stay, taking in mountains, cities and beaches - better get saving that annual leave.
47. Iceland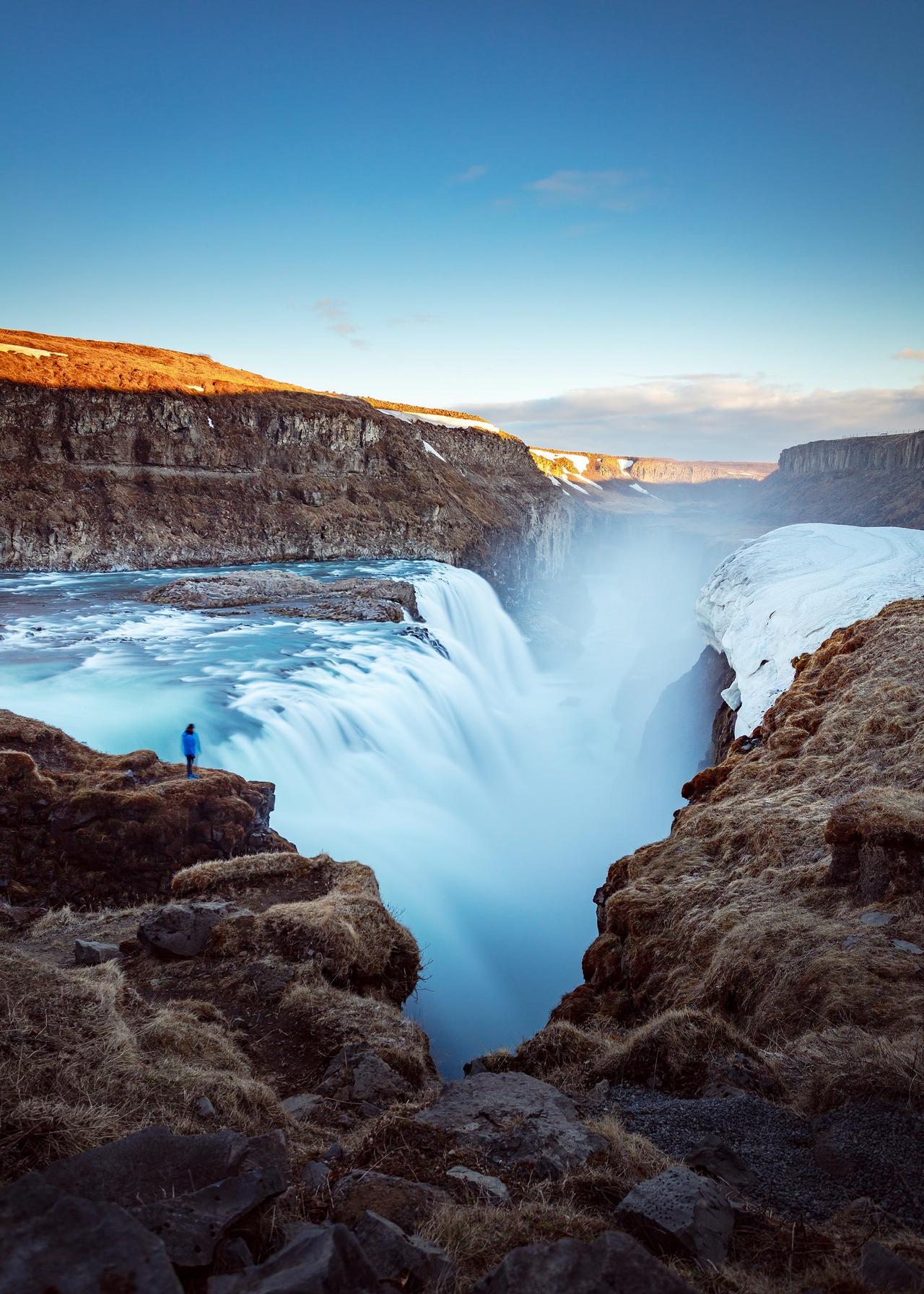 Short on time? Opt for a honeymoon destination that's a shorter journey from the UK - but still packs a big punch in terms of its scenery. We are, of course, talking about Iceland. Start with a stay in Reykjavík, which has an excellent dining and drinking scene, before immersing yourself in a landscape of volcanoes and ice. If you time your trip right and get lucky, you may well see the Northern Lights.
48. Colorado, USA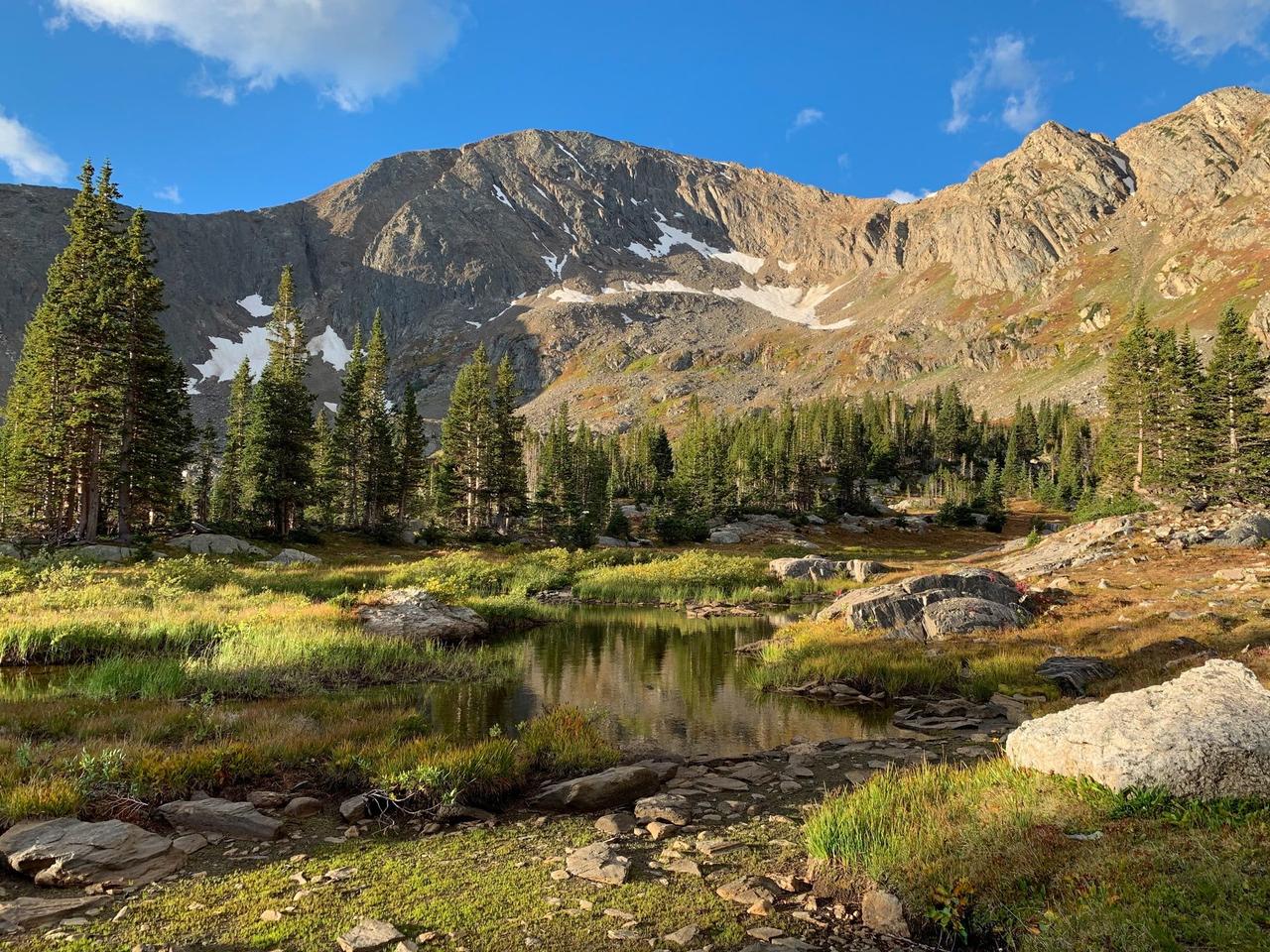 Planning an adventure honeymoon? The rugged landscape of Colorado is the ultimate playground for a year-round adrenalin-rush. In winter, you can go ice climbing, skiing, snowmobiling and more. In the spring and summer months, prepare for some amazing mountain biking, horse riding, rafting and fly fishing. Whenever you choose to visit, there are some incredible ranches to welcome you back after your day's adventures (and most will organise said adventures as well). Dunton Hot Springs is a luxurious property full of character, located in a former 19th-century ghost town, and Devil's Thumb Ranch is particularly good for skiing.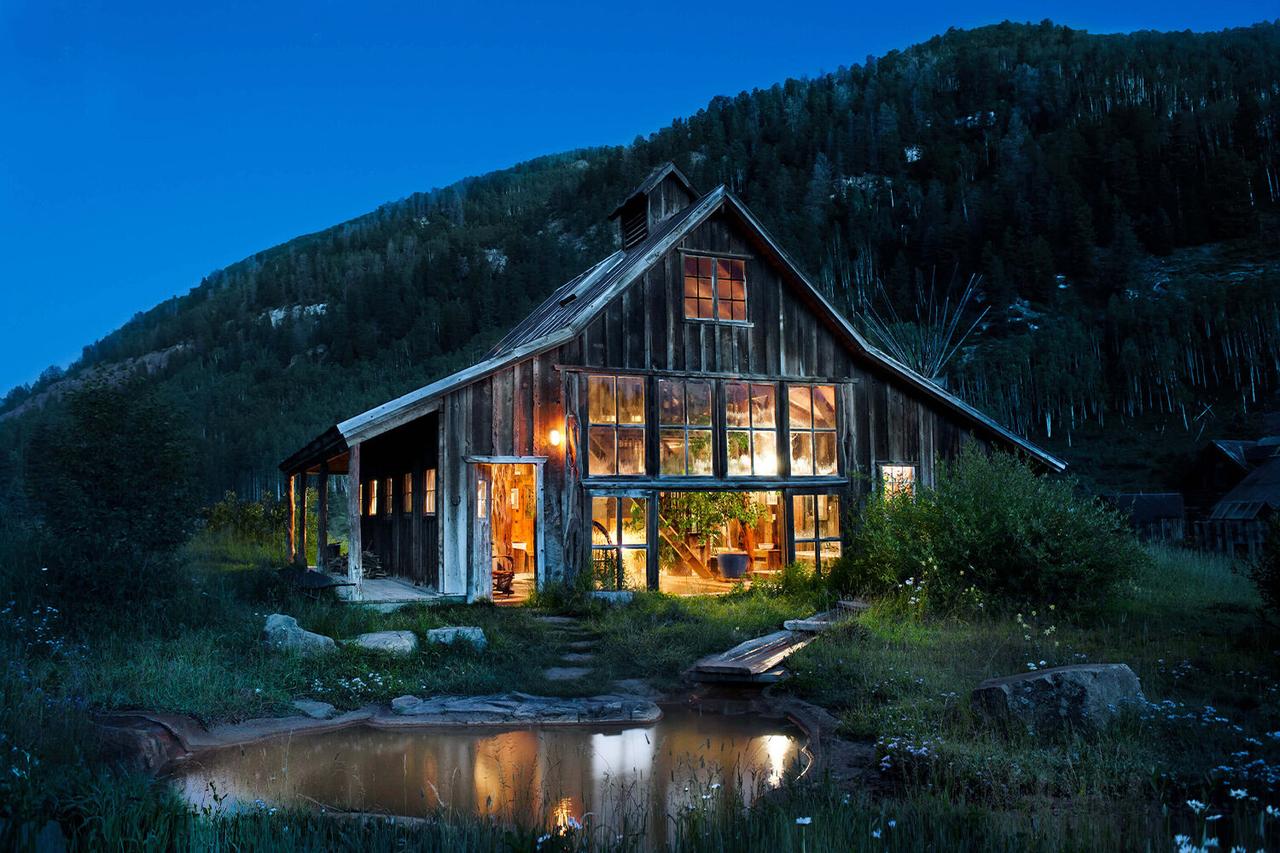 49. Morocco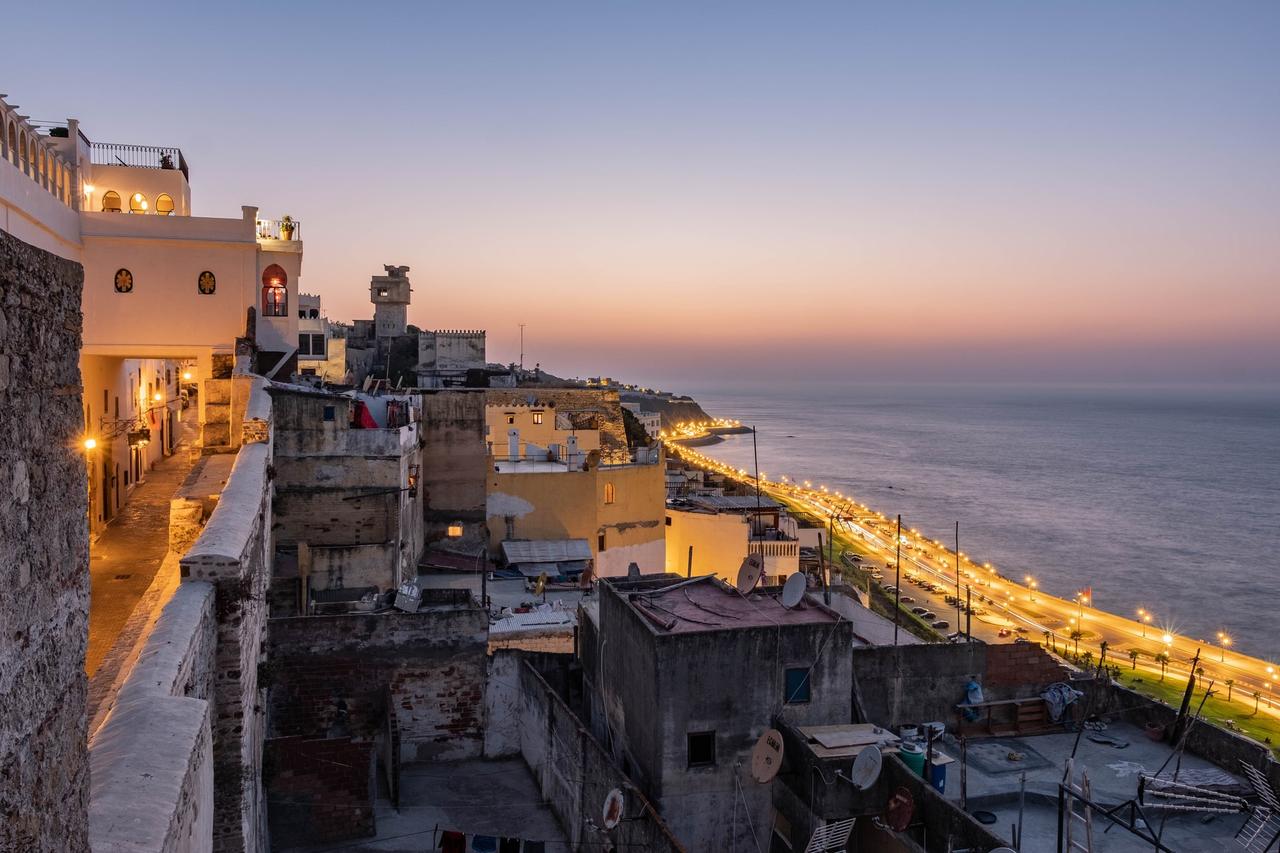 For some travellers, their experience of Morocco begins and ends with Marrakech. We say, use your honeymoon as an opportunity to explore more of this magical country. Certainly do start in Marrakech, for some souk-shopping and fine dining. After a couple of days, however, you can trek the Atlas Mountains, explore ancient cities, relax in a beach resort or discover the stillness of the Sahara - or all of the above!
50. South Africa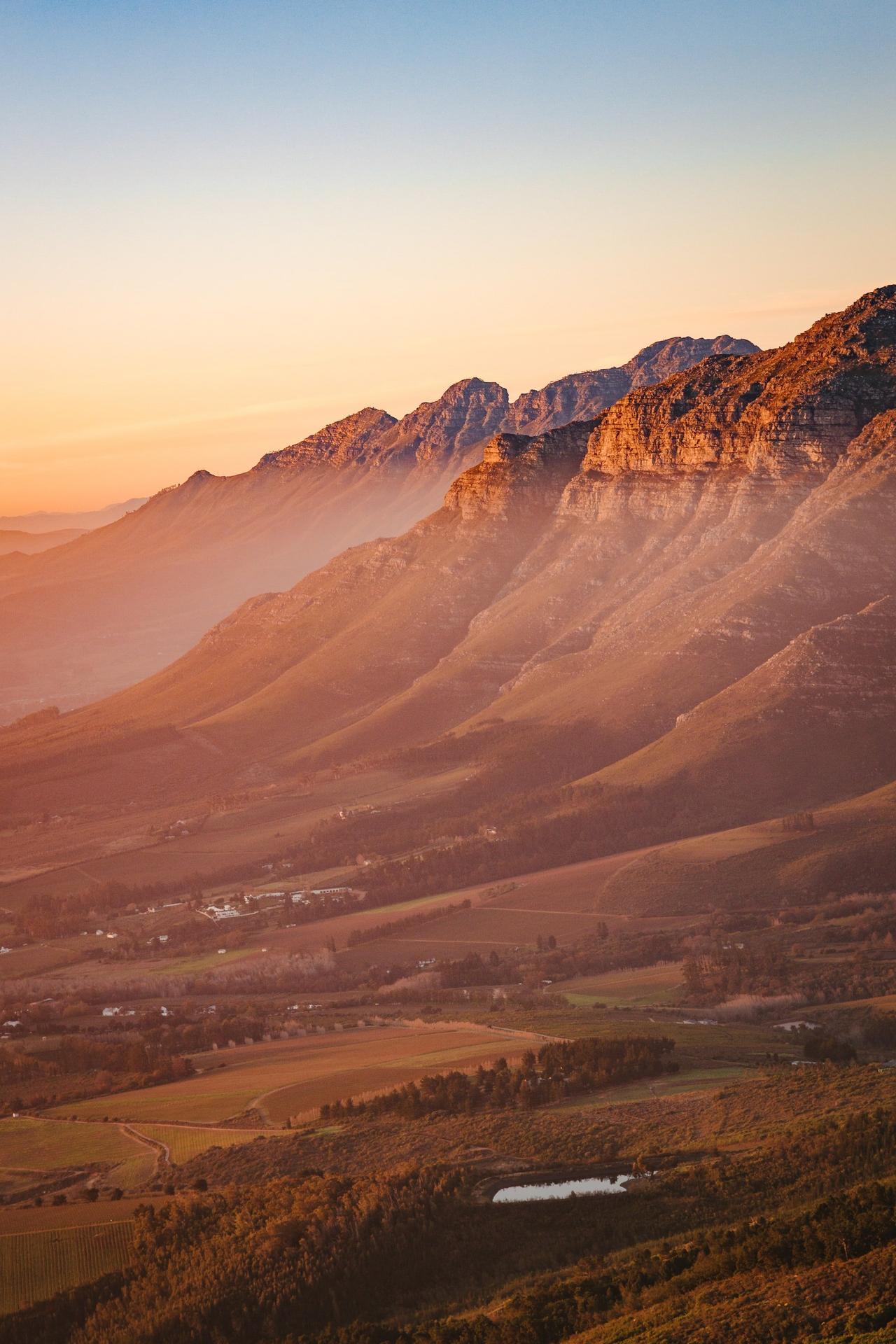 Do you like the idea of, in no particular order, exploring vibrant cities, drinking delicious wine, tucking into glorious food, chilling out on the beach and seeing some of the world's most spectacular wildlife - all in one honeymoon? Then you're going to love South Africa, and we haven't even scratched the surface of what this country has to offer. Whether you're watching the sunset in the Winelands or waking at dawn for a safari in Kruger National Park, South Africa is the place to come to make lasting memories. And the best bit? South Africa's time zone puts it just two hours ahead of the UK, so there's no jet lag to spoil the first days of your honeymoon.
Wherever you choose, make sure you have all the need-to-know information before you go with our honeymoon destination guides.