We Spent a Night at the UK's Most Romantic Castle and This is What We Discovered
We headed to Thornbury Castle, the only Tudor castle in the UK you can stay in, to find out what all the fuss was about (Spoiler alert: it didn't disappoint!)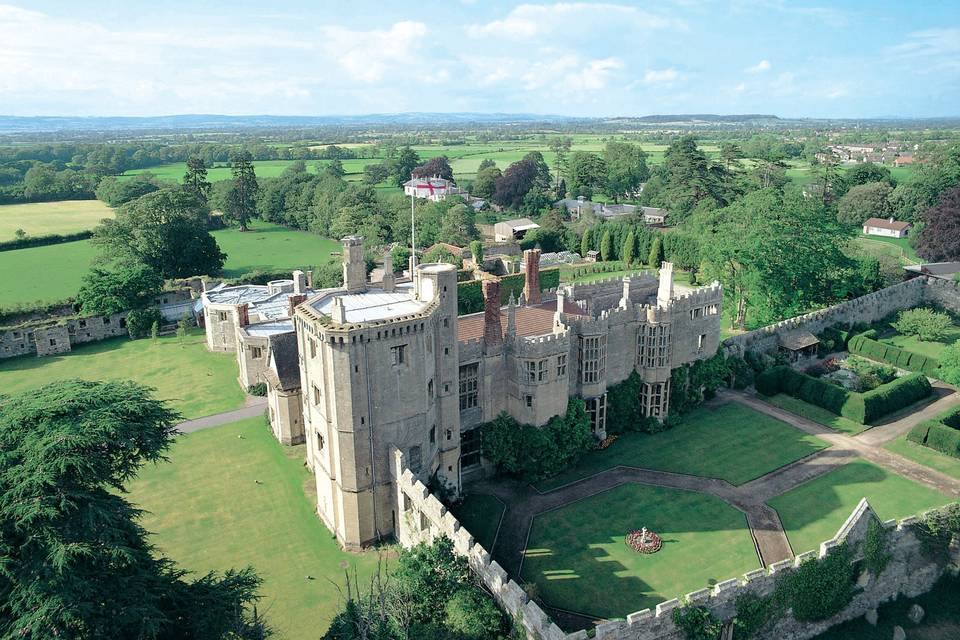 Nestled within 15 acres of Gloucestershire countryside lies the historic Tudor setting of Thornbury Castle. This impressive hotel and wedding venue has undergone a £10 million refurbishment bringing it straight into the 21st century while remaining true to its Tudor heritage.
Having recently been voted the UK's most romantic hotel by The Sunday Times, we headed to Thornbury Castle to discover why this majestic location is well worth a visit for your mini-moon, anniversary or as the backdrop to your wedding day.
READ MORE
How Old is Thornbury Castle?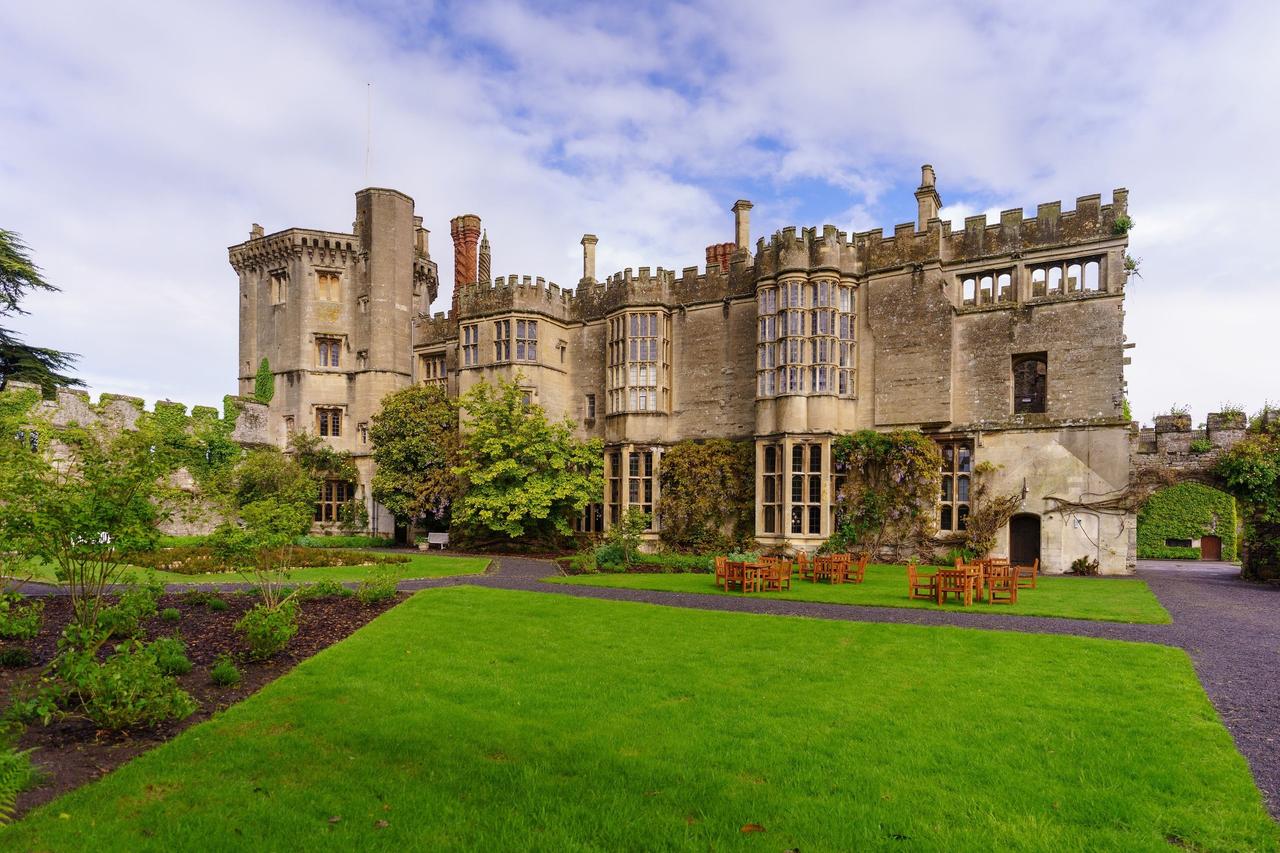 After being built in 1511 to impress King Henry VIII, Thornbury Castle is now more than 500 years old. In fact, Thornbury Castle is the only Tudor castle that you are able to stay at in the UK making it a seriously special setting.
Did Henry VIII Stay in Thornbury Castle?
In 1535, Henry VIII and his second wife Anne Boleyn stayed overnight in the castle for 10 days, so it truly is fit for royalty.
Can You Get Married at Thornbury Castle?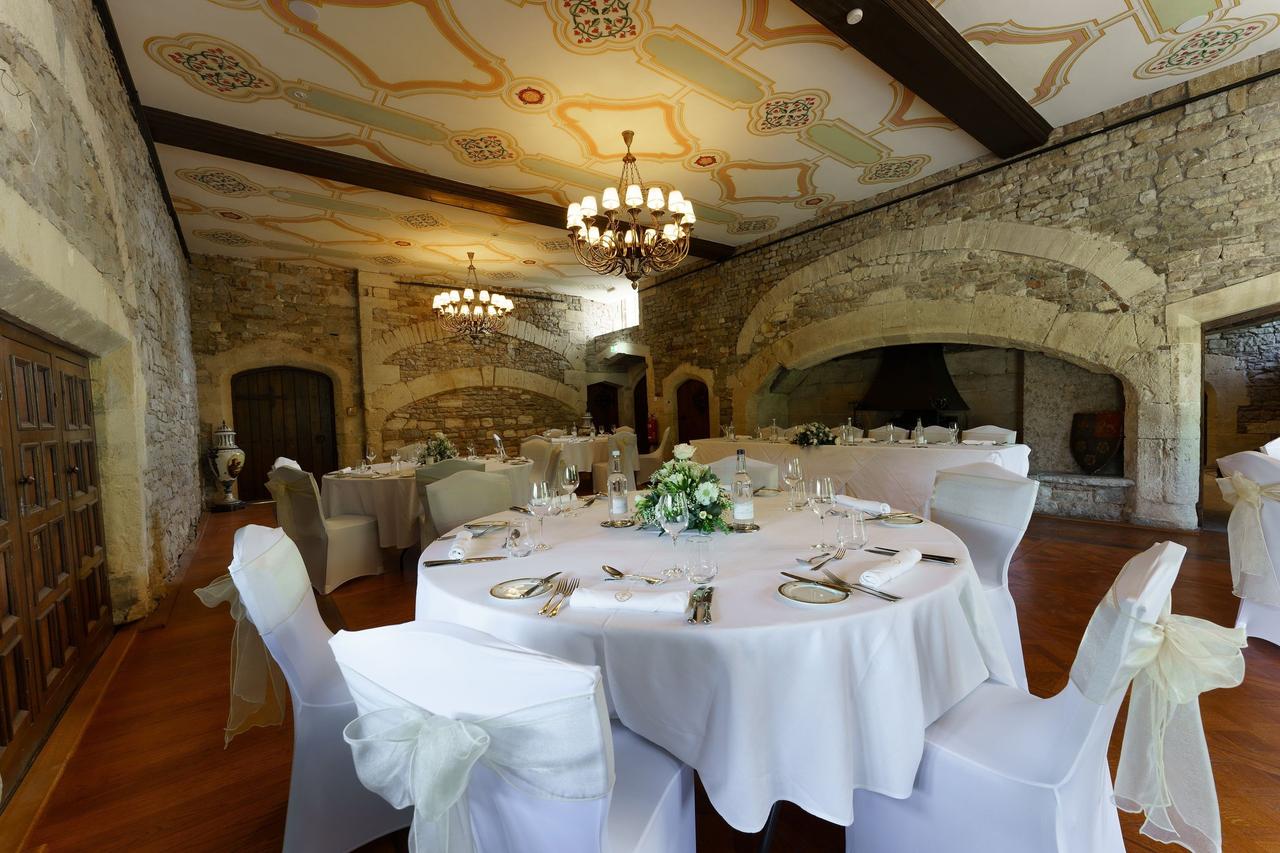 Thornbury Castle's grand interiors, rich history and luxurious facilities make it an amazing place to host your wedding day. You can exclusively hire the whole venue with use of all the bedchambers, interior spaces, restaurants and gardens, however you'll find the reception rooms interlink making them completely private from the public. Service and attention to detail are the hallmarks of this splendid castle so you'll be stress-free on your special day.
No matter what time of year you're getting married in, a Thornbury Castle wedding will be truly impressive. The Tudor Walled Gardens are a delight on a summer's evening, while the roaring fires and ambient lighting make it a romantic setting for a Christmas celebration.
Thornbury Castle Wedding Packages
Whether you're after tradition, or something a little more unique, this venue has a number of packages to suit intimate weddings or large events for up to 120 guests. We love the sound of the 'Catherine of Aragon' package, where you and 20 guests will enjoy an elegant ceremony set within the beautiful Baron's Sitting Room which offers a cosy retreat and includes the use of the private Chancellor's Lounge - both of which have splendid views of the grounds.
Or, how about the 'Anne Boleyn' wedding package? It includes full hire of the North Wing, complete with the Tudor Hall, Boyling House and Great Oven, along with 7 bedchambers.
How Many Rooms Does Thornbury Castle Have?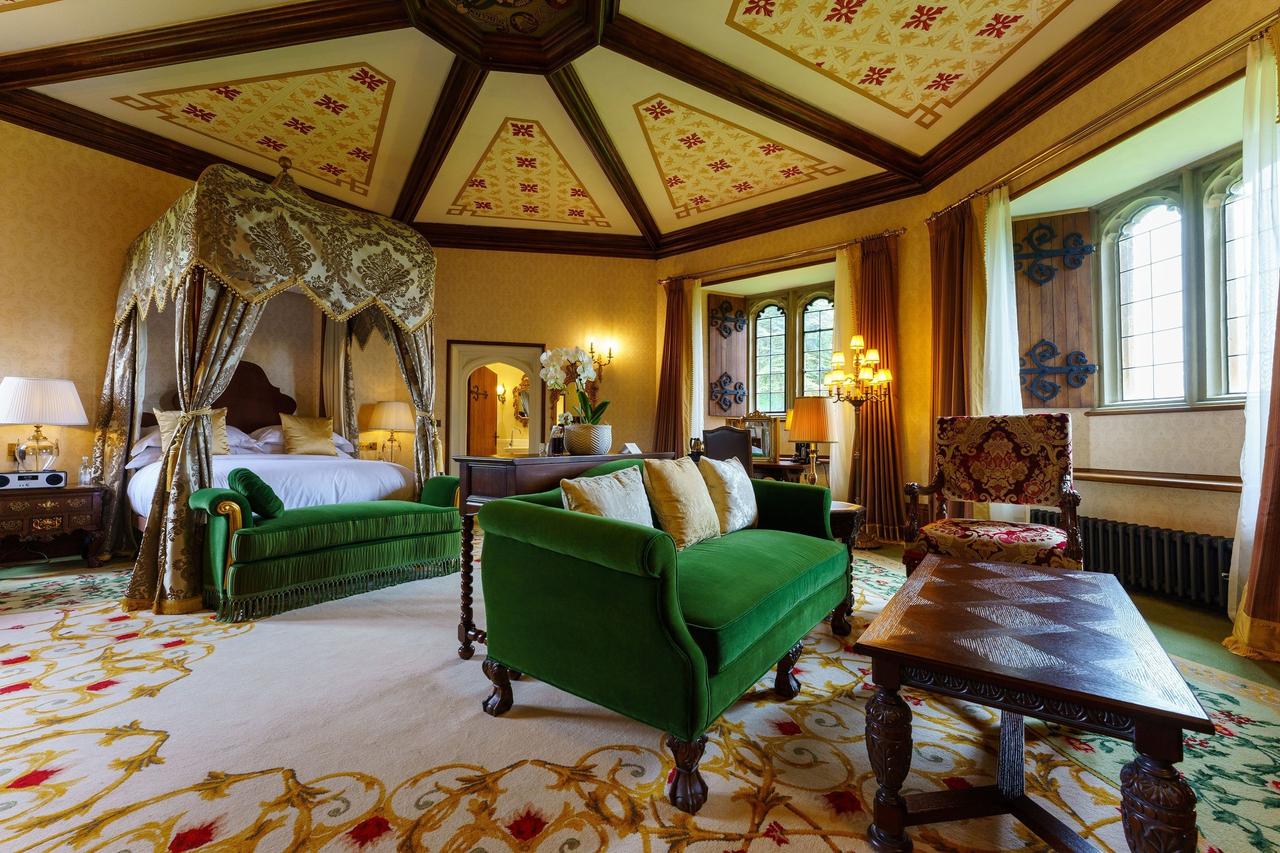 Thornbury Castle boasts 27 individually styled bedchambers, all named after prominent Tudor figures. Ours was named after Sir Edward Stafford, who built the castle in the 1500s.
Today's guests can check into the Thornbury Castle Henry VIII room and stay in the very four-poster bedchamber that Henry and Anne shared. Or perhaps the Jane Seymour suite is more to your taste, where you can enjoy views that stretch all the way to Wales. Following a 77-step spiral staircase will bring you to the exceptional Catherine of Aragon Tower suite where you're bound to get a good night's sleep - it's adorned with 24-carat gilding and has the largest four-poster bed in any UK hotel!
Expect a luxurious feel to every one of Thornbury Castle's romantic rooms with extravagant fabrics and iconic period details, all while offering contemporary facilities such as impressive en suites with walk-in showers and free-standing bathtubs.
What Does the Thornbury Castle Restaurant Serve?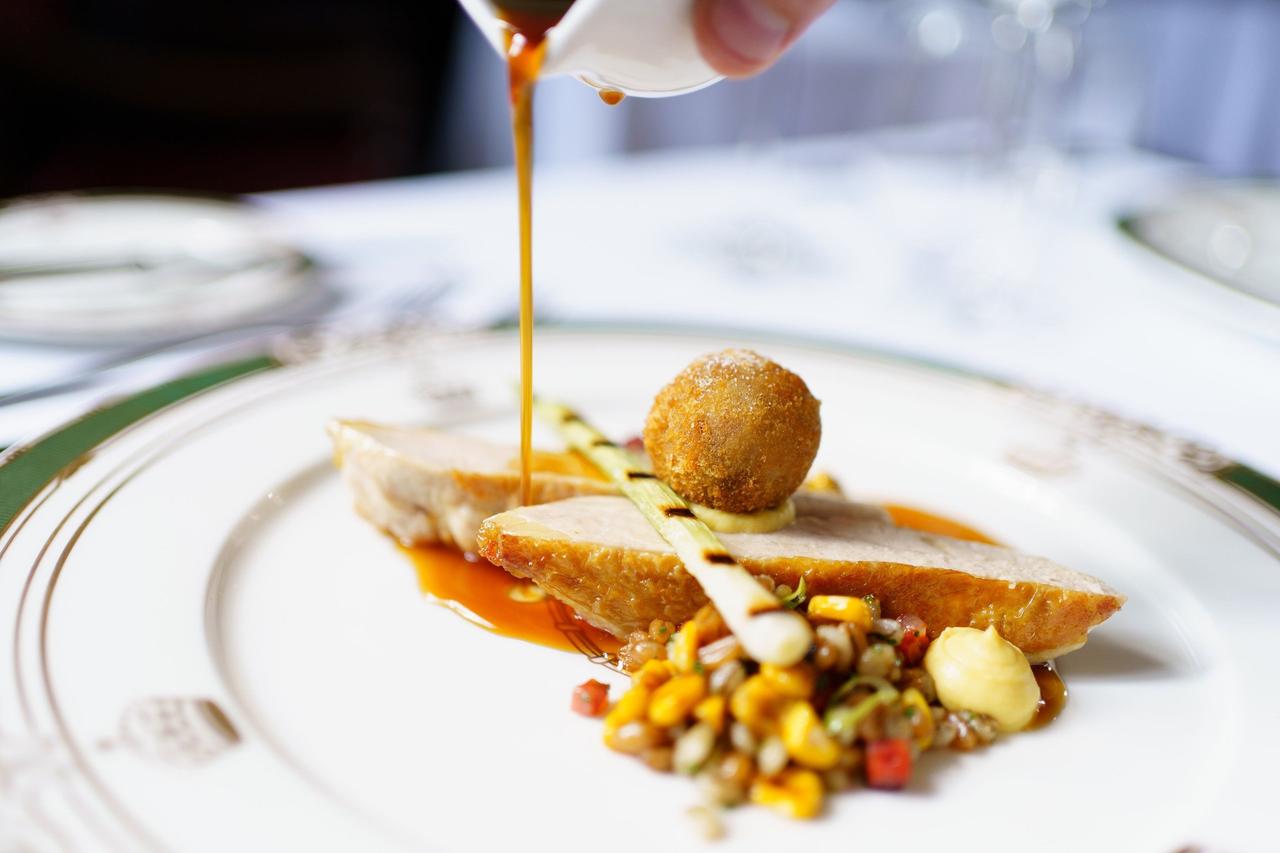 Fine-Dining Feasting
Executive Chef Carl Cleghorn and his team deliver a memorable and delicious dining experience at Thornbury Castle. Seasonality and locally sourced produce are at the heart of the Thornbury Castle menu - we sampled a pumpkin veloute, pork belly and loin flavoured with mustard and apple before ending with an unbelievable chocolate fondant. Just imagine your wedding guests tucking into this banquet while sitting in the stone-walled Tudor Hall.
You can even enjoy pre-dinner drinks in the Library in front of a roaring fire while nibbling on canapes and sipping mouthwatering cocktails featuring Kir made with the castle's own sloe gin.
Thornbury Castle Afternoon Tea
For an extravagant afternoon tea, Thornbury Castle doesn't disappoint. Choose from a full afternoon tea or a Champagne afternoon tea (with vegetarian and vegan options) in their spacious dining room or lounge area. You'll enjoy traditional finger sandwich favourites such as cream cheese and cucumber and coronation chicken, before feasting on a selection of seasonal cakes. Chocolate, orange and ginger mousse, anyone?
What is There to Do at Thornbury Castle?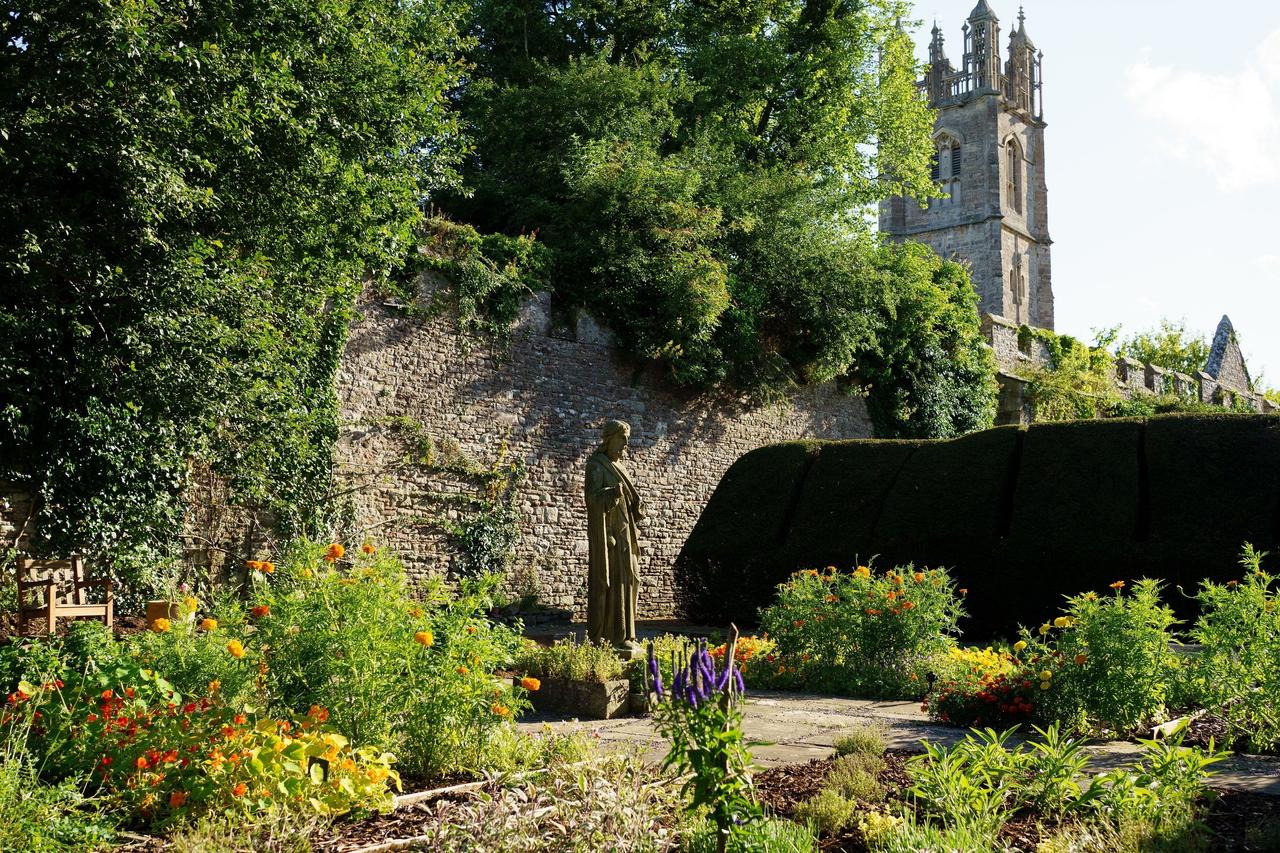 Sample Tudor Life
Those wanting to step back in time and immerse themselves in some traditional Tudor experiences will find it at Thornbury Castle. The hotel can set up longbow archery, axe throwing and falconry sessions for guests to enjoy. For those wanting to go full on Tudor, the hotel can help with supplying some Tudor costumes which will certainly bring a unique feel to any big day or celebration!
Gardens
Like any good Tudor Castle, Thornbury boasts gorgeous walled gardens - perfect for enjoying cocktails and canapes with wedding guests, or as a place to snap an impressive Instagram story. The Rose Garden has recently been revitalised with specially chosen blooms that will be a focal point for a scented and beautiful stroll in the height of summer.
There's also a lovely fountain in the courtyard which creates a romantic atmosphere at dusk when Thornbury Castle's lighting brings the building's period features to life. The Herb and Kitchen Gardens supply the castle's chefs with fresh produce right on their doorstep and with the castle's smallest residents being several colonies of bees who have set up home in traditional skeps placed in the ancient bee holes in the walls, there will no doubt be some delicious honey to savour in the future.
Spa Facilities
A treatment room in the South Wing of the castle is the place to head to for the most relaxing and rejuvenating massages and beauty treatments. A bonus on an early Sunday evening is the sound of the bells from nearby St Mary's Church lulling you into a calming state of relaxation during your pre-dinner massage.
How Do You Get to Thornbury Castle?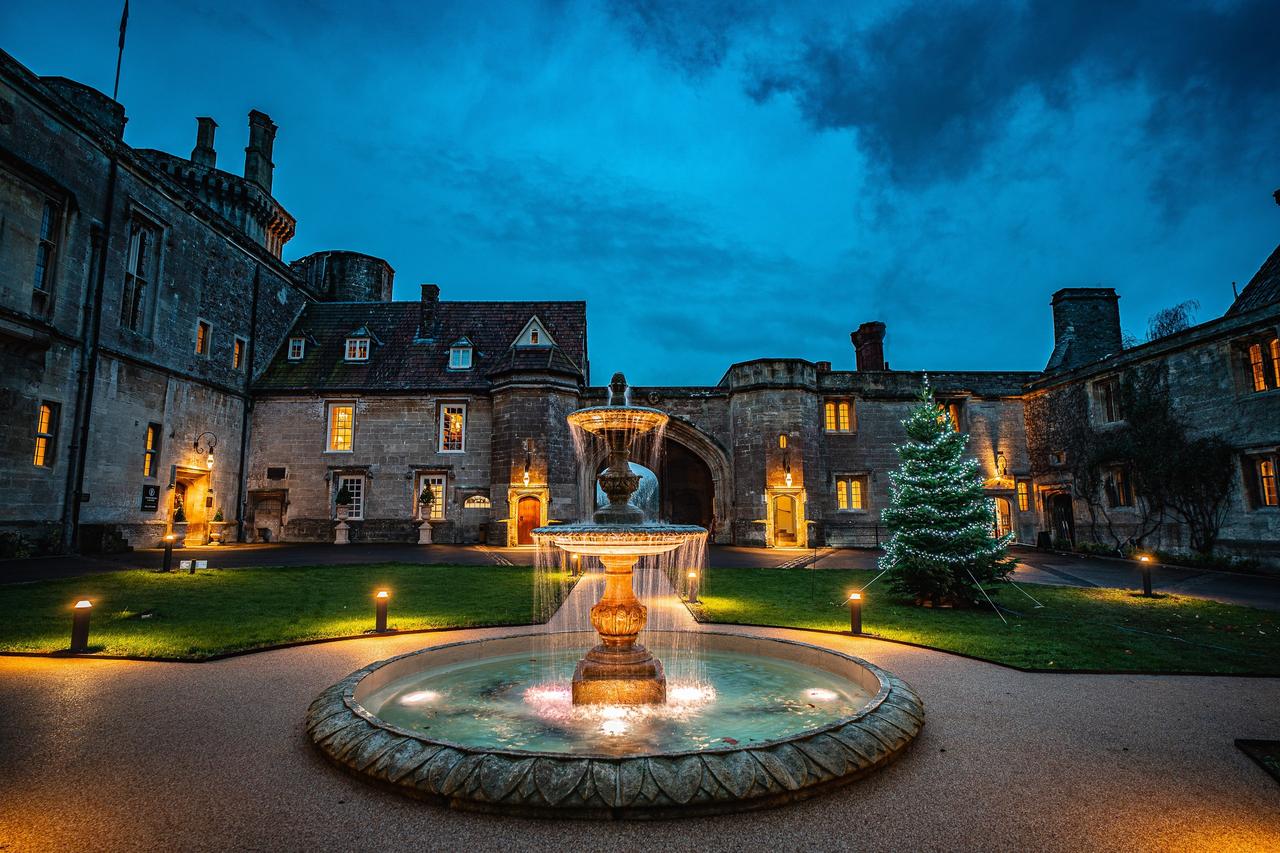 Despite its peaceful countryside surroundings, Thornbury Castle is easily accessible via the M4, M5 and Bristol. For guests wanting a fairy tale entrance, a horse drawn carriage ride through the castle grounds and local town can also be laid on. Better yet, the grounds also offers plenty of space in which to land a helicopter!
Rooms start from £249 B&B
Discover even more about this magnificent wedding venue on their website and Instagram @thornburycastle
You can browse even more beautiful castle wedding venues on Hitched here.