97 Amazing Wedding Favour Ideas Your Guests Will Love
Show your guests how much you appreciate them by treating them to one of these awesome wedding favours! There's almost 100 to choose from, too
We have included third party products to help you navigate and enjoy life's biggest moments. Purchases made through links on this page may earn us a commission.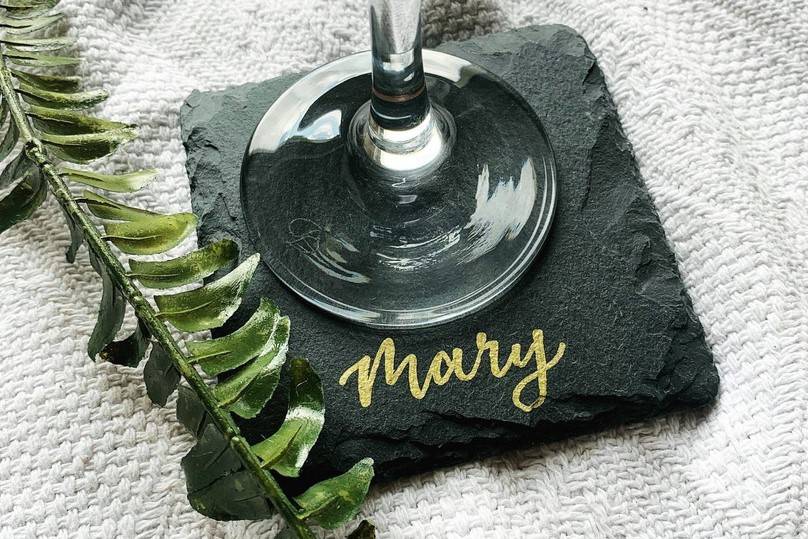 Are you providing your guests with gifts and are looking for wedding favour ideas? Not only are they a fun way to show your guests gratitude and how much you love them, but they're also a sweet reminder of the most special day of your life.
The very first wedding favours date back centuries ago and were known as 'bonbonnieres'. Given as a symbol of good luck, guests could usually look forward to sugar cubes or sugared almonds!
Our Favourite Wedding Favour Ideas
Today, you can really tailor them to your chosen wedding theme or preference. From luggage tags, succulents and shot glasses to cake pops and fortune cookies, there are so many amazing and unusual wedding favour ideas for you to explore!
Thankfully for you, we've made the task a little easier by coming up with 97 wedding favour ideas from the UK to inspire you and to guarantee your guests will be delighted. You won't see any of these left on the table at the end of the night!
Feeling overwhelmed? Don't worry, we've split them up into categories to help you decide, and in each category you'll find plenty of cheap wedding favours for those on a tight wedding budget.
Edible Wedding Favours
1. Cocktail in a Jar - from £13.99, Etsy
Most guests will love finding a delicious wedding cocktail waiting for them as they take their seats for the wedding breakfast. This is so easy to DIY! Mix up a big batch of one or two of your favourite cocktails and then decant them into these jars from Etsy that can be personalised with their name.
You can choose your font style and they are laser engraved so the personalisation is completely permanent and won't rub off when washed.
2. Fortune Cookies - from £110 for 100, Etsy
Fortune cookies are great budget wedding favour ideas. You can go to a supermarket and buy loads at a very affordable price or spend a little more and order personalised ones with fortunes of your choice. They'll double up as a fun wedding table icebreaker and a tasty snack.
These ones are available in lots of different colours so you can choose a shade to match your colour scheme.
3. Chocolate Moustache - £1.75, Etsy
If you've got a photo booth, give your guests a hint of what's to come by giving out chocolate moustaches as wedding favours. You can choose from milk, dark, white or strawberry chocolate ad they're brilliant if you're looking for wedding favour ideas on a budget.
Remember to keep them in the shade if you're wedding falls on a hot day. We also have a guide to heatwave weddings if the temperature is set to soar.
4. Honey Jars - from £38.33 for 8, Etsy
Jars of honey allow you to use wording like 'Meant to Bee' for a cute touch on your wedding day. If that's not enough to convince you, perhaps these adorable rustic honey jars will? The mini dipper is seriously sweet and the ideal way to serve up the raw wildflower honey.
5. Meringues - £9.60 for 3 boxes, Flower & White
Meringues taste amazing and they look pretty, too. We love these boxes of 'meringue kiss' favours from Flower & White – their flavours include chocolate, rainbow fruit, and raspberry and white chocolate.
A bundle of boxes is less than £10 and you can choose to display these cute kisses as they are or packaged individually into bags.
6. A Sweetie Bag - from £6.75 for 25, Etsy
Wedding favour ideas that are cheap can actually be the most popular with guests, so why not give each guest a sweetie bag and allow them to fill it to their heart's content at a sweet buffet.
We adore the eucalyptus design on these bags as they are so stylish. They're also grease resistant, which is ideal for sweets, avoiding any discolouration on the bag.
7. Personalised Tablets and Fudge - £27.50 for 10, Etsy
As above! Get crafty and make your own or buy it ready-made (like these ones from Etsy) and package it up prettily. Tablets are an excellent option if you have Scottish heritage or are marrying in a wedding venue in Scotland - these treats are made with only natural ingredients using a recipe that has been passed down three generations.
8. Personalised Coffee - £2.50, Perkulatte
A small package of gourmet coffee ensures your guests are wide awake the following day. These hessian bags contain freshly roasted and ground Brazilian coffee and will give a rustic touch to your wedding tablescapes.
You can add a tag that has your names and wedding date for a personalised addition.
9. Personalised Love Hearts - from £7.89 for 20, Etsy
Love Hearts are a classic wedding favour idea, and with good reason, too. The retro sweets are the epitome of sweet romance and a great treat in between meals. They arrive with each wrapper already attached to the sweet packet so you don't have to worry about attaching them yourselves and you can ask for a proof to be sent before printing.
10. Lollipops - from £18.15 for 10, Etsy
A pretty lolly at each setting will really add to your wedding table décor. These clear edible flower lollipops are the perfect choice and can be adorned with gold or silver leaf to make them look even more luxe.
They are sugar and gluten-free, as well as being vegan, so everyone can get stuck in and enjoy them to the fullest.
11. Bubble Gum - from £14.95 for 900g, Etsy
Go retro and give out bubble gum wedding favours on the day – bonus points if you pop them inside a gumball machine! These multi-coloured balls of fruity flavoured bubble gum are a simple yet effective wedding favours ideas from the UK and one that is sure to go down well with guests.
12. Personalised Popcorn Bags - from £29 for 20, Etsy
Did you have your first date night at the cinema? Reminisce on old times with these personalised popcorn bags and thank guests for 'popping' by - see what we did there? The bags will arrive flat packed for you to fill with your favourite flavour of popcorn - we recommend filling and sealing them just a day or two before so the popcorn stays fresh and doesn't go stale.
13. Marshmallows - from £2.55, Etsy
If you prefer your treats to have a softer texture, consider giving your guests marshmallow wedding favours. These luxury marshmallow wedding favours come sealed with a white or brown sticker and they'll be suitable for most of your wedding guests as they are vegan, nut-free and gluten-free.
14. Macarons - £4.50, Mademoiselle Macaron
Get fancy and treat your guests to some pretty pastel macarons, like these from Mademoiselle Macaron. The macaron wedding favours come in boxes of two or three, and you can choose bespoke flavours and colours to suit your wedding theme.
15. Spirit Miniatures - £79.50, Gin Tales
Treat your guest to a miniature – you could use your favourite and your partner's favourite tipple, or name your tables after spirits and base the favours on the table names. We love these personalised gin miniatures.
Discover more alcohol wedding favour ideas here.
16. After Dinner Mints - £3.19, Etsy
Another excuse for a great pun – 'Mint to Be'. Hand these out to guests to cleanse the palette after the delicious reception meal and everyone will be feeling fresh. Choose from a green, white or brown label that can be personalised with your names and wedding date.
17. Truffles - £8, for 10, Etsy
Handmade or not – it depends on how creative you are - chocolate truffles will be well received either way and can be paired with post-dinner coffee. We love these milk chocolate truffles as they are filled with Marc De Champagne and decorated with gold cocoa powder.
18. Condiments - £69 for 20, The Tiny Marmalade
Mini jars of condiments and preserves are great, especially if one of you is a jam fiend – and here, you can buy 20 mini jars of assorted flavoured jams with personalised labels.
Nice olive oil, ketchup, marmalade, balsamic sea salt, spice mixes or herb-infused sea salt are all interesting favour ideas too.
19. Chocolate Bars - £14 for 25, Etsy
Keep it simple and treat each guest to your favourite bar of chocolate. You can buy bulk boxes from wholesalers like Costco or order personalised bars like these from Etsy.
Pick from milk chocolate or a dark vegan chocolate - both delicious.
20. Tea - from £50.43 for 25, Etsy
Whether it is bags of your favourite brew or super cute tea in a glass vial, there's nothing better than a cuppa – so it makes the perfect wedding favour. These vials can be filled with all kinds of flavours, including sage, hibiscus and lemon balm.
It's actually a cute idea for a destination wedding - if you know everyone will be missing their favourite brand, give them tea bags as their favour.
21. Jelly Beans - from £30 for 20, Etsy
Hogwarts-themed weddings need Bertie Bott's Every Flavour Beans, but if don't want your guests to accidentally get a vomit or earthworm flavour jelly bean, you can find little bags of regular flavoured beans.
They are suitable for vegetarians and come with a cute 'Thank you for bean here' tag.
22. Retro Sweets - from £9.49, Etsy
Go retro with your favours and give each guest a delicious cup of dolly mixtures or a jar like these ones from Etsy. They come in several different sizes, however we recommend XS would work best for a wedding favour.
23. Pancake Mix - £7.50, Etsy
Breakfast is the most important meal of the day, especially after a heavy one the night before. Give your friends these fancy packets of gourmet American pancake mix and they can whip up a delicious batch the next day.
Flavours include raspberry and white chocolate, apple crumble and chocolate orange.
24. Cupcakes and Cakes - £5.90 for 10, Etsy
If you have a tower of cupcakes or a large wedding cake, give each guest a cake box so they can safely take a slice or cupcake home. It's a brilliant cheap wedding favour idea as you'll already have the cake and will want to make sure it gets eaten.
25. Cake Pops - from £25.55 for 6, Etsy
Custom cake pops add a quirky twist to your wedding tables – and we especially love these pearl drip pops! They come in flavours like carrot cake and indulgent chocolate, topped with white chocolate and sugar pearls.
If you're stuck for space, display them on a treat table and encourage guests to help themselves. They would go perfectly with a pearl wedding cake.
26. Brownies - £28.50 for a box of 24, Bad Brownie
Bake a brownie for each of your guests to enjoy and make your wedding day one to remember. Or, if you're not the baking type, order them from a site like Bad Brownie! There are flavours like salted caramel, triple chocolate, peanut butter and white chocolate raspberry to pick from...
27. Biscuits - from £1.80, Etsy
DIY wedding biscuits are such a great shout if you're on a tight wedding budget. Everyone likes biscuits – these marble ones with gold leaf are a gorgeous treat for guests. They also come in silver leaf and can be customised with either your names or the guest name.
28. Drinks Voucher - £2.95, Etsy
If you don't want to buy favours as such, give everyone a couple of drinks vouchers to use at the bar. Try to choose paper or card ones instead of plastic tokens for a more eco-friendly wedding favour.
This pack comes with 25 tokens in a stylish marble design that is edged in gold.
29. Elephant Chocolate Egg Holder - £5, Etsy
Chocolate and a toy? Do this, and your guests will love you! These Kinder egg holders aren't just for kids but they do make a pretty perfect wedding favour for kids though. Pick from a blue or pink glittery heart name tag.
30. A Blend of Spices - £14.95, Spice Kitchen
Make sure your friends and family have food that is perfectly seasoned by giving out jars or tubes of spices. These personalised blends feature spices from India, Sri Lanka, Jamaica, China and more. Each order contains a free recipe guide that you can also share with guests so they get the most out of their spices.
31. Sugared Almonds - from £2.90, Etsy
Sugared almonds are the traditional choice, so why not go all out and pop them in something beautiful? These organza bags add a beautiful touch to the classic wedding favour gift of sugared almonds and you can choose from pink, blue or white nuts.
Cool Wedding Favours
32. Playing Cards - from £58 for 10, Etsy
A custom deck of cards is not only a practical gift for your guests to take away, but it's also a great way to keep people entertained at the table with games and tricks. These decks can be printed in navy, black, powder blue, blush pink, berry or white.
33. Temporary Tattoos - from £118.60 for 20, Etsy
Temporary tattoos have moved on so far from when you used to get them free with your fave teen magazines. Now you can get custom temporary tattoos with your faces on, or personalised with your names and wedding date.
34. Succulents - from £43.12, Etsy
Succulents are so on trend now and are cheap to buy and grow. They look amazing on tables at a rustic wedding. Why not use them in the centrepieces and then invite your guests to take them home at the end of the night?
Place them in these pots with accompanying personalised stickers to complete the look.
35. Watering Cans - £3.30, Bunting & Barrow
These mini watering cans are seriously charming. Fill them with flowers to match your theme, napkins or even cutlery. These ones come with flower seeds for forget me nots, summer flowers, cornflowers, sunflowers and poppies.
36. Bubbles - £10.99 for 24, Etsy
Give everyone bubbles and a wand and encourage your guests to get blowing bubbles for some amazing pictures. They won't take up much room on the tables so make a great wedding favour if you're looking for something discreet.
37. Golf Balls - from £58.51 for 12, Etsy
If you're getting married at a sporty wedding venue, why not gift your guests some personalised golf balls? If you have access to a golf course on the wedding weekend they can even test them out.
38. A Recipe - £15.95, Etsy
Pass on some family favourites and leave out one of your most-loved recipes for your guests. Ask your stationery designer to write them up on a card in a cute handwritten font or you could even print a recipe on a tea towel.
39. Second-Hand Books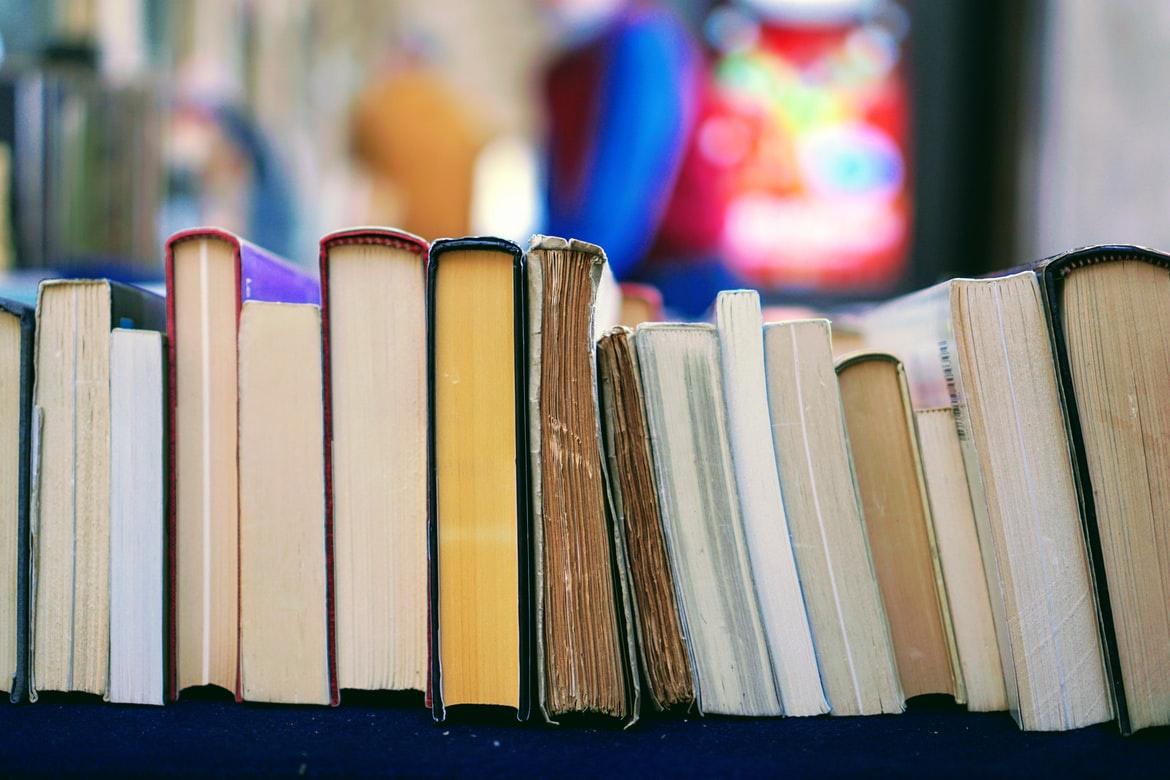 If you and your partner are book worms, why not pick up books from charity shops and car boot sales and give each guest a good read. You could pick them based on your guests' favourite books or on their personalities. It's the perfect choice if you're tying the knot in a library wedding venue.
40. Palm Reading Cards - £9.95, Nest
You know those little redfish you place in your palm and they tell your fortune? They're great icebreakers to have on the table at weddings, seriously cheap and really light so you won't need to worry about transporting them.
But if you want something a little more involved, try placing a few decks of these palm reading cards on the tables for some live entertainment. If you want, you could even have guests announce their fortunes to the whole dining room.
41. Pens or Pencils - from £24.95 for 30, Secret Creation
Personalise pens or pencils and hand them out to your guests - they are the perfect addition to your guest book table and really great for wedding favour ideas on a budget. These pencils even have a little eraser on the end and are professionally engraved with your names and wedding date, separated by a little heart.
42. Bottle Stoppers - £9.99, Natural Gift Store
Be kind to your guests and ensure their wine never goes off by giving them all personalised cork bottle stoppers. You can choose between 'Eat, drink and be married', or 'Love, laughter and happily ever after.'
43. Glass Charms - £1.49, Etsy
These delicate and pretty favours will make a subtle difference to your wedding table – place a personalised charm on your guests' wine glasses to add a personal touch.
44. Wildflower Seeds - £2.95, Kate Moby
Packets of wildflower seeds or biodegradable seed papers are a great choice for nature lovers. They're eco-friendly and excellent for bees if you plant them in your garden. This is a keepsake that lives on long after the celebrations have ended.
This mix is 100% wildflowers, without any grasses added.
45. A Beanstalk - £6, BEEcycle
Go for that fairytale feel and treat each guest to a beanstalk of their own. You can have personalised ones with every guest's name, or go for this set of 1,000 beans for £200. These come with your names or initials on and you can give everyone a bag with a few in it.
46. Charity Donations
Of course, your choice of wedding favour can have a deeper meaning. Donate to a charity that is close to your heart. Some charities will print off place cards, like this one from Prostate Cancer UK, and give pins or bracelets in return.
Check out our favourite charity wedding favours here.
47. Fridge Magnets - from £33.60 for 10, Etsy
If you sent out fridge magnet save the dates, why not say thanks with one too? Create your own personalised magnets for the ultimate touch.
48. Lip Balm - from £14.89 for 12, Etsy
Show that you care for your guests by treating them to a lip balm to protect their lips! They'd also make great hen party bag fillers.
49. Wedding Soundtrack -from £8.50, Etsy
Give each guest the gift of music by leaving out USBs loaded with your wedding playlist. We love these personalised mixtapes with a QR code that leads to your Spotify playlist.
50. Bottle Opener - £98.87 for 20, Etsy
If you know your guests are partial to a beer or two, give out bottle openers. These bottle openers are really chic, and if you've got a Disney themed wedding, we love these key-shaped bottle openers.
51. Individual Wine Bottles - £10.97, Etsy
Give out small bottles of wine (or Champagne if you're feeling fancy) and use these labels to add a personal touch to your bottles.
52. Hangover Kits - from £12.50 for 10, Etsy
Be pre-emptive and put together hangover kits for your guests. Include paracetamol, a teabag, mints, sunglasses, a cereal bar and whatever else you might need to beat off the beer fear.
You'll find even more ideas in our hangover kit guide.
53. Hipflasks - £26, Hitched Shop
If you're having a smaller wedding, you might be able to spend a little more on the favours. Personalised hipflasks will be well received and these ones come in tons of different designs, including this rather fancy tropical flower print.
54. Wedding Favour Soap - from £2.29, Etsy
It's nothing personal - we swear! Artisan soap will be appreciated by all. This cute personalised pack is natural, vegan, organic and handmade – plus it comes in scents like lavender milk and black pepper and lemongrass.
55. Sparklers - from £20.67, Etsy
Sparklers aren't just for bonfire night, you know! Get everyone outside with their sparklers for some amazing photos during a sparkler send-off. We love these ones from Etsy.
56. Personalised Wooden Place Names - £31.95 for 20, Etsy
Wooden hearts made from slate or wood can enhance the décor and can also be personalised with the guests' names, doubling up as place cards.
57. A Notebook - £48 for 12, Hitched Shop
A cute little personalised notebook is a great idea – you can never have enough notebooks and it'll keep any children you have coming entertained. Just make sure to leave a few coloured pencils out too.
58. Scratch Card Sleeves - £15 for 10, The Ochre Design Studio
Leave out scratchcards in these personalised sleeves for each of your guests. Just make sure they agree to give you a cut if someone wins big. You can pick scratchcards up for cheap at your local newsagent, usually for 50p or £1 each and place them in these cute keepsakes.
59. Lucky Dip Ticket Wallet - £8 for 10, Wedding in a Teacup
If the idea of getting scratchcard peelings on your pretty tables makes you feel tense, opt for lucky dip lottery tickets. Present them in these cute lottery ticket wallets.
60. Candles - £4.20, Hitched Shop
Who doesn't like candles? Little Yankee candles or special tea lights will go down a storm. These personalised wedding favour candles are seriously lovely and smell amazing.
61. Coasters - £2.50, Etsy
Don't let your guests ruin their furniture at home. A personalised coaster will prevent drink-based damage and give them a chance to remember your day every time they take a sip. Go for a cool slate coaster as the perfect addition to any home.
62. Origami Game - from £3, Etsy
Provide the kids table with these paper origami kits and let the fun begin. They will arrive flat and you can choose between white or Kraft paper depending on whether you want a rustic or a contemporary look.
63. Personalised Chopsticks - from £8.99, Etsy
If you're serving East Asian cuisine at your wedding, give each guest some beautifully decorated chopsticks. These personalised ones are seriously cute and can be made from light, dark or black wood.
64. Matches - £10.09 for 15, Etsy
A box of matches is an old-school wedding favour, but it's quite useful and it also gives you the opportunity for some excellent puns about being a 'perfect match' or a 'match made in heaven.'
65. A Compact Mirror - £20 for 10, Etsy
Always handy, these compact mirrors are £2 each and can be personalised with your guests' names. The rose gold colourway is a trendy and glamorous pick.
66. Personalised Keyring - from £2, Etsy
Personalise keyrings with photos, messages, or simply your names and wedding date. These puzzle piece keyrings are fun and unique, plus they will arrive in gift pouches to suit your colour scheme.
67. Caricature Table Place Cards - £7, Etsy
Opt for something truly unique and wow guests with these hand-drawn caricature cards. Dress the table differently as well as give loved ones a cute keepsake to remember the day by.
68. Colouring Sheets - £1, Chi Chi Moi
Not just for children, colouring books are having a big moment. Let your guests enjoy it at your wedding with these personalised table placemats. Just add a small set of coloured pencils with each or have a pot in the middle of the table – it's a great icebreaker.
69. Paper Flower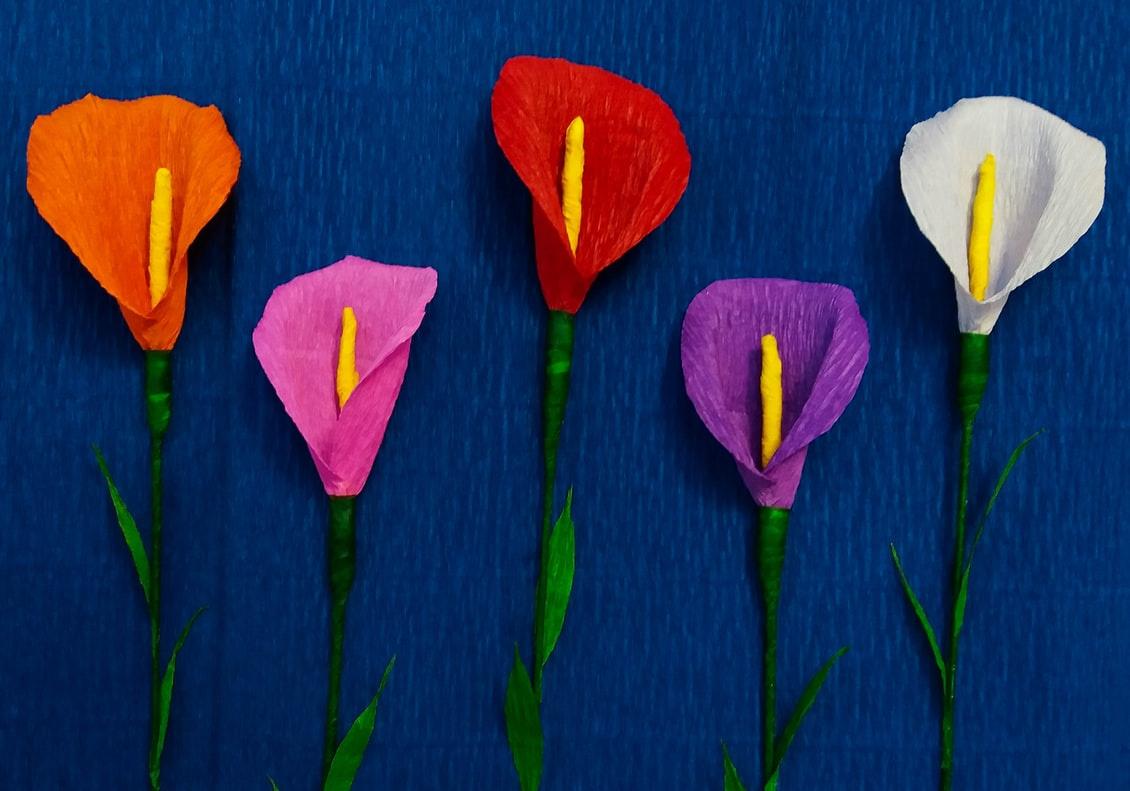 Make each guest a paper flower to take home with them. Here's our easy step-by-step tutorial on how to make paper flowers.
70. Bath Bombs - £13 for 10, Etsy
Let your guests have some pamper time when they get home by giving them bath bombs. How amazing are these bath fizzers with dried flowers? They are scented with essential oils and come in lavender, peppermint tea, tea tree, rosemary, rose and ylang-ylang.
71. Mini Bubble Bath - £3.50, Etsy
Mini toiletries are useful, and a bubble bath is lovely, so why not combine the two? These are chemical-free and vegan - choose from argan oil and rose, avocado oil and lavender, jojoba oil and lemongrass or calendula oil and sandalwood.
72. Badges - £3, Etsy
Leave out a fun badge for everyone with these wedding badges - they're an awesome addition to any party and guests can try them on right away. You can also find more affordable favour ideas in our wedding favours for £1 or less article.
73. A Wristband - £1.25, Wedfest
If your have a festival themed wedding, give each of your guests a personalised Wedfest wristband to remember it by. They won't want to take these off.
74. A Magic Trick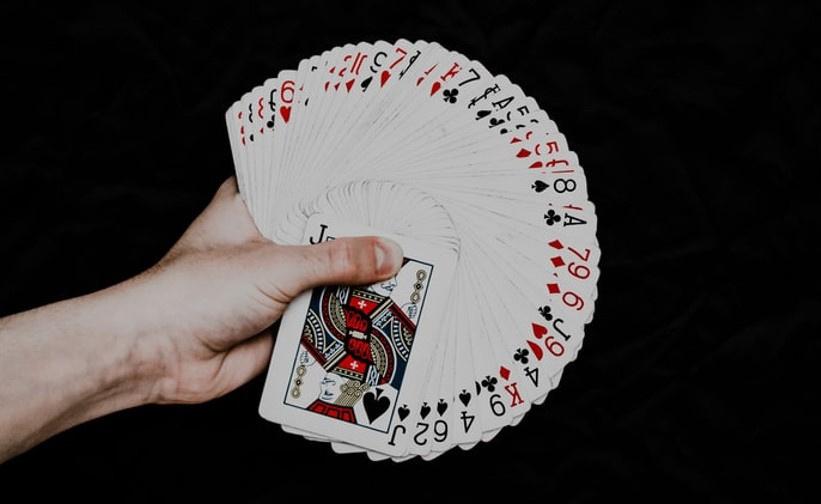 Use the money you would have spent on favours to hire a magician and make sure he gets around to everyone to perform a trick.
75. Disposable Cameras - £26, Hitched Shop
Everyone loves Polaroid cameras. Leave a couple out and let everyone snap selfies to take home, stick in a guest book or hang on a guest book wall. You could even leave out these cute disposable cameras for people to develop after the wedding.
76. Personalised Rubiks Photo Cube Puzzle - from £10.49, Etsy
Get everyone's minds working and solve a puzzle. These personalised Rubik's cubes are a sure-fire way to keep guests busy and you can personalise them with a photograph of your choice.
77. Shot Glasses - £55 for 10, Etsy
Personalised shot glasses will get the party started, and these glasses can be personalised with your names and wedding date using a laser machine for a crisp and durable finish.
78. Personalised Tea Towels - £25, Country and Paws
Get personalised wedding tea towels printed and leave one at each table setting. We love this one from Not On The High Street – you can also get save the date tea towels too.
79. Personalised Keys - from £1.99, Etsy
Both useful and wonderfully rustic, these wood keyrings let you add a personal touch to your wedding gift favours. Available in oak, beech or cherry, you can also choose from different fonts to suit your style and taste.
80. Personalised Letter Nail Varnish - £7.95, Etsy
Super fun for everyone, why not leave out nail varnish in your wedding colour scheme? These ones can be personalised with initials.
81. Photo Frames - £35 for 8, Hitched Shop
Use them to hold each guest's place card, but then let them take them home. These starfish ones would be fabulous at a coastal wedding.
Destination Wedding Favours
82. Luggage Tags - from £10.97, Etsy
If you're headed abroad for your big day or are having a travel theme, give everyone a luggage tag. We're in love with these personalised tags that can have each person's initials on them.
The tags can be used on the seating plan, or simply stamped with the word 'Love' and placed for the table settings.
83. Hand Fans - £24.47 for 10, Etsy
If your wedding is taking place in a hot country or on a summer's day, leave out pretty fans for your guests. We love these gorgeous personalised hand fans which would be ideal at a beach wedding.
84. Eco Water Bottles - £20, Hitched Shop
These eco-friendly water bottles from the Hitched Shop can be printed with initials. If you're in a hot country, get a bulk order delivered to your hotel and your guests can use them to keep themselves hydrated.
85. Tiny Tote Bags - £10 for 10, Hitched Shop
How cute are these tiny tote bags? Fill them with sweets or treats to match your theme and place them on your table mats.
86. A Personalised Note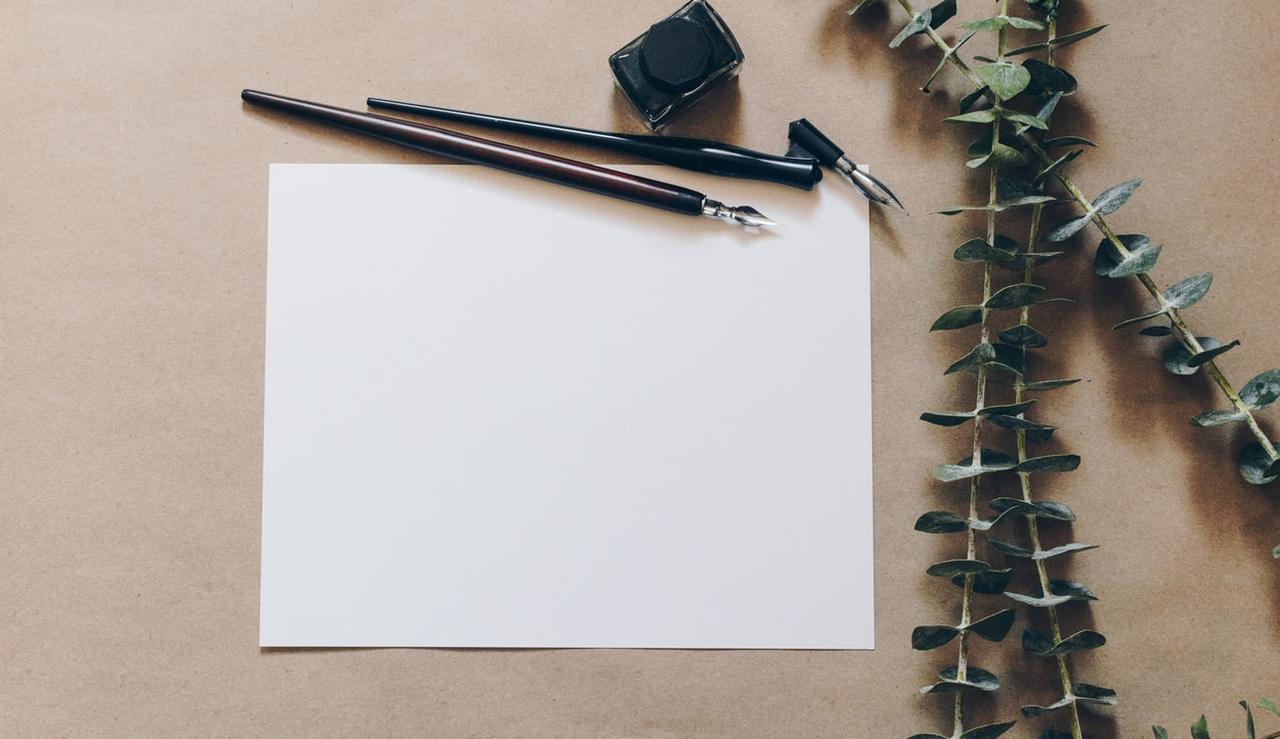 If you don't have much budget, make up for it with time and write a personalised message for each guest. This works best for a destination wedding when firstly, you'll have fewer guests, and secondly, they'll have made a bigger effort to fly out to join you.
Thank your family and friends and show how much you appreciate them being there with a handwritten note that's sure to mean the world.
Seasonal Wedding Favours
87. Elf Walking Sticks - £2.95, Etsy
A festive wedding wouldn't be complete without candy canes, right? These candy canes are a great way to put a smile on your guests' faces.
88. Pine Cone Tealight holders - from £1.99, Etsy
Ideal for a winter or rustic-inspired wedding – these pine cones are a gorgeous addition to the celebrations. Your guests could even light them in the evening to create a romantic ambience.
89. Hot Chocolate Kit - from £2.99, Etsy
Warm-up your guests on cold winter days by treating them to a hot chocolate kit. You can splash out on luxury hot chocolate kits or cute cones like these hot chocolate reindeer ones.
If you're on a budget, buy instant sachets and give them out with mini marshmallows.
90. Baubles - from £56.85 for 25, Etsy
Add to your guests' Christmas décor by giving them all a personalised bauble. Alternatively, buy blank ones and order decals with your initials on and DIY your own. They make such good Christmas wedding favours.
91. Sunglasses - £7, Hitched Shop
If your wedding is outdoors or abroad, give everyone some sunnies to prevent squinty photos. We love these fun pineapple ones. See more cool wedding sunglasses here.
92. Personalised Flip Flops - £21, Hitched Shop
Leave out flip flops for your guests if you're having a beach wedding or to give them something comfy to wear after an evening of dancing.
93. Hand sanitiser - £49.37 for 20, Etsy
An essential item when you're out and about, why not personalise your hand sanitiser bottles with these cute labels.
94. Christmas Crackers - £20 for 10, Etsy
If you're having a Christmas wedding, give each guest a cracker to pull. It can be a very cheap option if you bulk-buy crackers, but if you have a bit more budget, personalised crackers are a magical touch.
95. Mince Pies - £28 for 20, Hitched Shop
Is it really a Christmas-themed wedding day without a few mince pies dotted around? Whip up your own and package them in these festive brown boxes, complete with candy cane string.
96. Christmas Angels - £110 for 10, Etsy
Give loved ones something to wear with these gorgeous Christmas angel brooches. They are available in a few different colours and are super special.
97. Lavender Bags and Jars - £35 for 6, Hitched Shop
For spring and summer weddings, a lovely smelling hessian or organza bag of dried lavender is beautiful. Lavender is known for reducing stress and helping you fall asleep, so your guests can keep it in their wardrobe or under their pillow for a delightful scent.
For a DIY alternative, if you grow lavender in your garden, you can dry some out and pop it in these gorgeous mason jars.
Now you're sorted when it comes to wedding favour ideas, why not take a look at ways to make your wedding even more personal to you?