60 Date Night Ideas to Elevate Your Next Date Night
Whether you're after a free night in or an extravagant romantic night out, these date night ideas and expert advice are sure to inspire you
We have included third party products to help you navigate and enjoy life's biggest moments. Purchases made through links on this page may earn us a commission.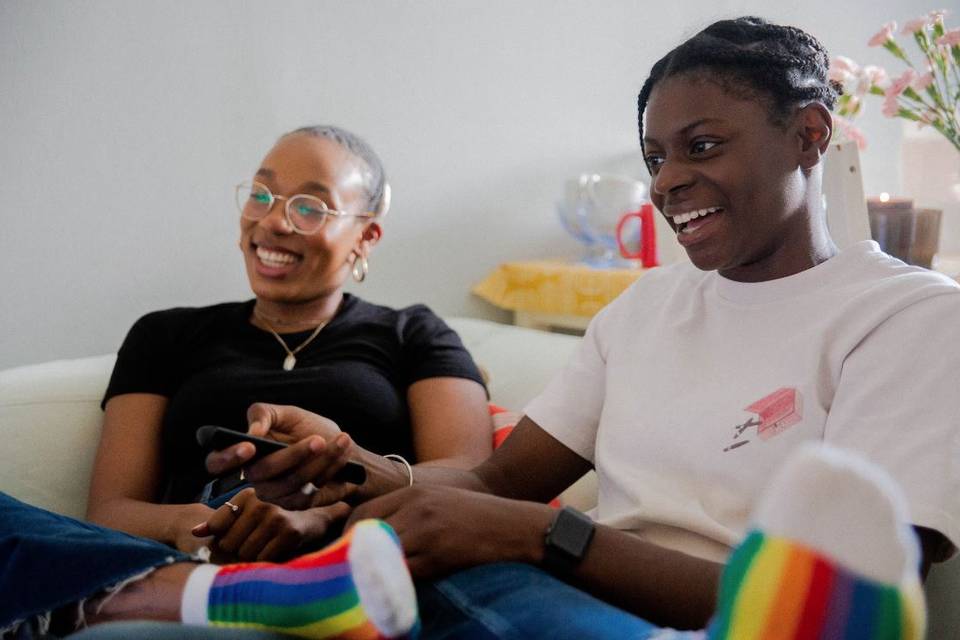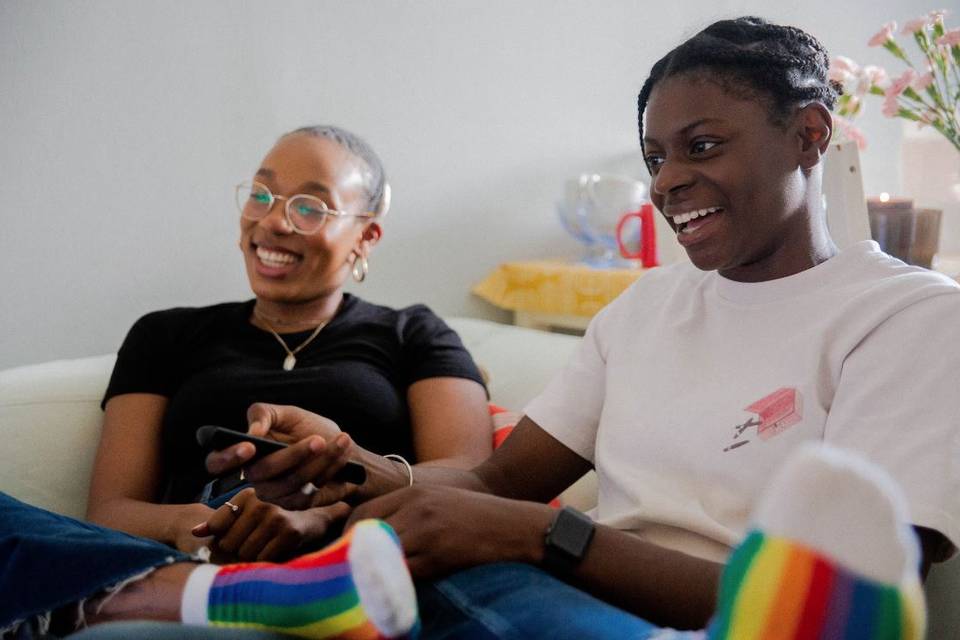 Us Brits love a cheeky night out (or in) with our other halves - it's cute and keeps the romance alive, but coming up with new and exciting date night ideas can be a bit tricky sometimes.
And that's where we come in. We've rounded up a selection of the best date ideas in the UK for couples to enjoy no matter what your budget or preferences.
Coming up with date night ideas and activities is so important to ensure you and your partner continue to spend that quality time together, but thanks to us, you don't have to come up with these ideas alone.
Want to play date night lottery? Get your partner to pick a number between 1 and 60 and that's your next date.
Date Night Ideas: 60 Ideas & Activities to Elevate Your Next Date Night
Our guide includes at home, cheap and even free date ideas, as well as date night dinner inspo and activities for hosting a couples night with your friends. Yes, we've really thought of everything.
And to top it all off, we've enlisted the help and advice of the one and only Anna Williamson, founder of The Relationship Place and one third of the expert panel on Celebs Go Dating, to give her take on what good date night ideas are, and why date nights are still important. If there's anyone we trust on this topic, it's her!
Ready to be inspired?
14 Unique Date Night Ideas & Activities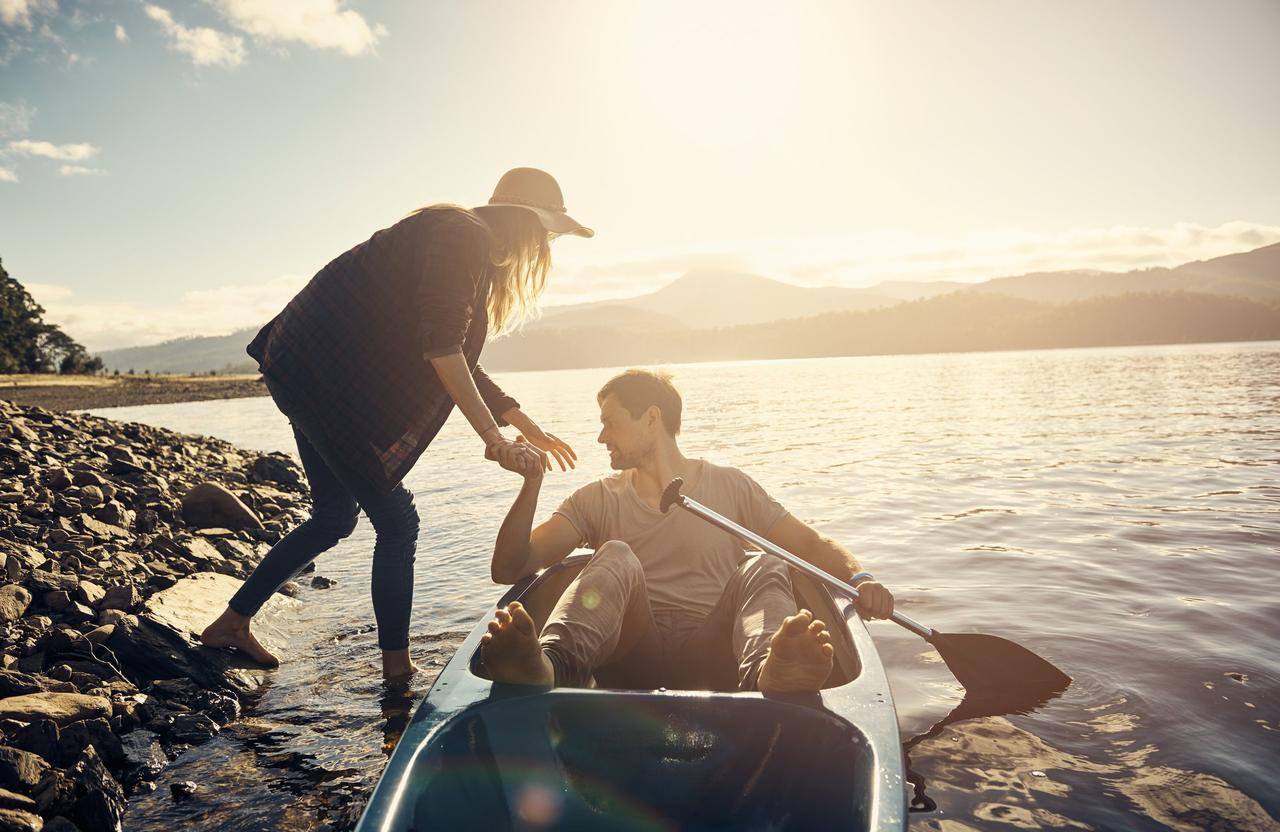 If you're after the best date night ideas, these unique picks will leave you spoilt for choice.
1. Take a Painting or Life Drawing Class
If you're looking for unique date night ideas, why not consider getting creative with a class?
Lots of cafes do late-night painting classes that are relaxed and fun - no experience needed. Alternatively, if you want to push the boat out, you could try a life drawing class together?
2. Go Horse Riding
If you and your partner love animals, with horses at the top of your list, we love the idea of horse riding as a date idea.
Find a stables near you and head out horse riding for a date with a difference. It might be cheaper than you think, and lots of fun too.
3. Watch a Film Under the Stars
Outdoor cinemas are amazing during the summer months and there's so many cool kinds, from floating cinemas to skyscraper rooftops. Let your date pick the film or go for something random neither of you have seen before.
Love the idea but fancy more cheap date ideas? No problem - borrow a projector and set up a cinema in your back garden with lots of cushions and snacks. All you need is a white wall or a white sheet to hang up and you're good to go.
4. Go for a Hike
Outdoorsy couples will never fall short of date ideas in the UK - we're so blessed with nature! Wherever you reside, it's likely you'll have some wonderful hiking routes not far from your front door, or a short journey away.
Pack a picnic in your backpack (and some wine) and get walking, We'd highly recommend a pub stop for refreshments at the end or in the middle. This can be adjusted for every kind of couple, so it can be a leisurely trail rather than a huge hill if that's your vibe.
5. Sign Up for a Fun Run
Hear us out... Absolutely don't suggest a run for a first date, but if the two of you share a passion for a cheeky 10k or casual jog, then a 5k for charity is a great bonding experience and you'll get some cute pics of you at the finish line.
And to reward yourselves, you could continue onto a date night in the evening. Perfect day if you ask us!
6. Go Fruit Picking
Whatever the season, there'll be something delicious at your local pick-your-own, and we love this as a fun date idea.
Strawberries, raspberries, apples, blackberries, plums, pears - there's so much choice and it's the perfect outdoor activity for a sunny day. You can go a step further and turn your fruit in jam, or pick some fresh vegetables and challenge each other to a Ready, Steady, Cook-style chef off.
7. Head to a Farm
From llamas and alpacas, to cute rabbits and guinea pigs at a petting zoo, there's nothing cuter than hanging with some new furry pals for a date activity. Even in the centre of a big city, you'll find city farms, so don't worry if you're not close to the countryside.
What to win extra date brownie points? Call ahead and see if there are any newborn animals you can pet or feeding experiences you can book.
8. Go Wild Swimming
If you're after date ideas that'll get you out and about, try wild swimming as an activity.
A quick Google will tell you the best and nearest spot, like a local river or lake, and it's even better at golden hour as the sun is going down.
If that doesn't take your fancy, how about a nearby lido? You get all the joy of outdoor swimming without the weeds between your toes. We recommend you don't spring wild swimming on your date though - give them a heads up to bring a cossie or some trunks
9. Go Ice Skating
Come winter, you'll find open air ice rinks across across the UK that are calling our for you to show off a few tricks on a romantic date night.
Newbies to the ice will love falling romantically in their partner's arms, while aficionados can race each other round the rink. A hot choc or mulled wine at the end will end this date night perfectly.
10. Have a Photoshoot
Admittedly, this isn't an idea for your first few date nights. But if you're firmly a couple, then it could be a wonderful idea to hire a photographer for an hour or so to get some beautiful photos of the two of you. You'll always look back at them and smile.
Feel self-conscious? Channel the energy of your favourite influencer and you might find a photoshoot is a great confidence booster.
11. Book a Hotel Trip
If you've got the budget, why not book a night or weekend away in a cool hotel? From treehouses and shepherd's huts to a castle keep and beachfront cottages, there's no end to the cute and cosy places you can book in the UK.
We've rounded up the best minimoon hotels in the UK perfect for romantic date night ideas away from home, whether you're recently married or not!
12. See a Drag Show
You'll never forget your first drag brunch. Featuring performances from famous drag queens, delicious food and loads of laughs, it's one of the most perfect date night ideas for a couple who love RuPaul's Drag Race as much as we do!
13. Go to the Zoo
Lots of zoos have late-night evenings if you're looking for date night ideas that involve animals, but if your local doesn't, hit up a zoo or safari park during the day to meet and greet your favourite animals. You get extra brownie points if you book a 1-1 session with one of the animals as a surprise. Cute!
14. Get Tattoos
Again, maybe not the best first date idea we've ever had, but for couples who have been together a little while, those who want to mark an anniversary or something special, or couples who are just super spontaneous, will love the idea getting tattoos.
It's such an inspired date night idea and it'll be even cuter if you get matching ink - here are some cute couples' tattoo ideas!
15 Amazing & Cheap Date Ideas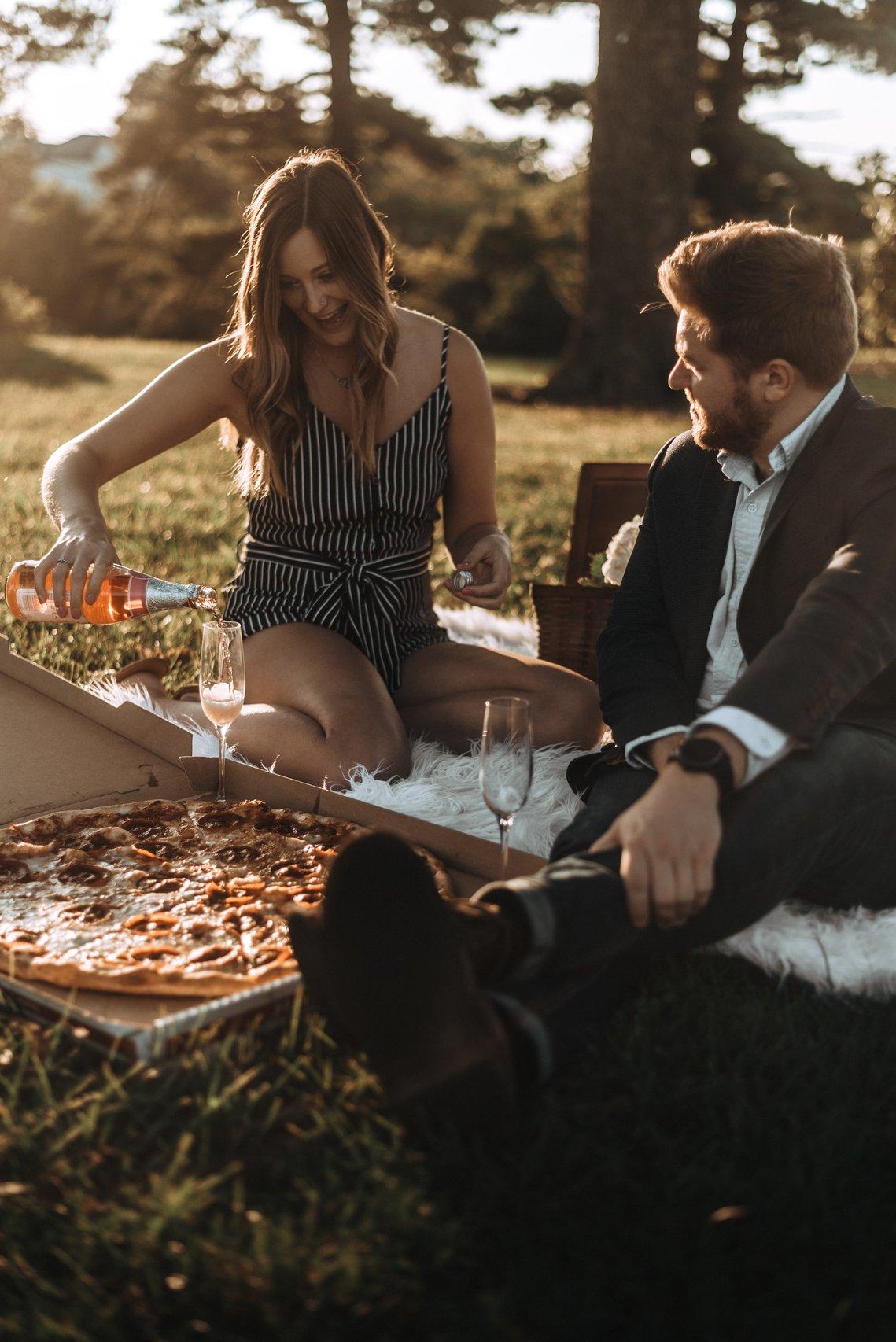 Guess what? Dating doesn't have to cost the universe! There are so many cheap date ideas in the UK for couples to enjoy, and they're not boring either - trust us. These date night activities are cheap as chips but will provide memories that'll last a lifetime.
15. Hire City Bikes
Every big city has its own cycle hire system, from Lime's scooters and pedal bikes to London's Santander Cycles. Lime charges per minutes, but Santander bikes are only £1.65 for the first hour and then the same price for every additional 30 minutes so get them for an hour to scoot around some of your city's famous landmarks.
16. Find a Park Concert
In the summer, local parks will often offer free music concerts or even plays, perfect for date night activities that'll keep you occupied for hours on end.
Bring a picnic blanket and some wine and listen to some lovely tunes at the sun sets. Your local council website or park Instagram account should have all the details.
17. Stand Up for Shakespeare
Standing tickets in the Yard at the Globe Theatre are only £5. Yes, it does require some stamina, but it's worth it to catch some famous names in a Shakespeare production for a bargain price.
It's a cheap date idea that offers bags of culture and entertainment all at the same time - what a win-win.
18. Go to a Second Hand Bookshop
Charity shop dates are good fun and, if you're a literary pair, the next step is second hand book hunting. Choose a book for each other to learn more about their taste, and turn a date day into a date night by spending time reading to each other in the evening.
19. Recreate Your Favourite Restaurant Meal
Love a Chinese or Italian? Most cuisines are really easy to recreate at home and you'll have a blast putting on music and dancing round the kitchen, with yummy food guaranteed at the end.
With date night ideas like this, the fun is in the fact that you get to create something together - from shopping for all the ingredients to following the recipe - there's so much enjoyment to be had before you even sit down to eat.
20. Play at a Board Game Café
Board game cafes charge about £6 a person to play and have a huge range of games to pick from. You can discover a new favourite, and even bring along another couple for a sweet double date idea. If you want something even cheaper, most pubs have a selection of games too. Find one near you and you'll only need for fork out for your drinks.
21. Go to an Arcade
One of the best date night ideas for couples who appreciate the retro era is a visit to your local arcade - and it can be pretty cheap, too.
Arcades and fun fairs are so much fun and bring out your competitive side. Set yourself a budget like £5 each and see who can win the most tickets or claw back the most money on the 2p machines.
22. See an Open Mic
Local pubs and art centres often have open mic nights, ranging from comedy to singing. Why not pop along and see what's on offer? You never know, you might find a new favourite singer.
Feeling extra? Sign yourself up to be in the open mic night if you want to really surprise your love during the date. Even more daring is signing them up without them knowing - but at your own risk be it.
23. Have a Campfire
Camping optional...A campfire on the beach is a seriously romantic and super cheap date night idea for couples who love being outdoors. Just check it's ok in the area you want to light one.
24. Get Ice Cream
One of the most simple and cheap date idea out there, why not simply get an ice cream and go for a wander or sit in a park. You can cheat the system with getting a few tasters before you choose a cone so it feels like you've got your money's worth.
25. Go Bargain Hunting
Put your best antiquing hat on and get searching for some gems at an antiques store or flea market. You could find a hidden treasure...or something that should never see the light of day again. Sell it on to actually make money on your date.
26. Take on a Pub Quiz
At around £2 per person (plus a drink), a pub quiz is one of the most fun cheap date night ideas that'll have you racking your brains and feeling super smug when you get the right answer. If you're both competitive, this will show your true colours. Good luck...
27. Eat Dessert Out
Tight budgets call for creative thinking, and while you might not have enough money left at the end of the month for a full-blown meal out, we reckon dessert alone is a great option.
Whether it's waffles, pancakes, ice cream, crumble or more, make sure you choose somewhere special for dessert and go all out with your toppings. Lots of cool street food vans do out-of-this-world dessert options so don't limit yourself to only restaurants.
28. Go Bowling
It's literally impossible to tire of going bowling, it's just so much fun. One of the best date night ideas a for a first or early-on date, there's plenty to talk and tease each other about, and it's not too loud that you can't have a conversation.
29. Play Mini Golf
Whether that's at an indoor venue like Swingers or on a seaside mini golf course, pitch and putt is a great date night activity, and many now have their own bars nearby so you can sip as you swing which always makes it more fun.
9 Budget-Friendly Free Date Ideas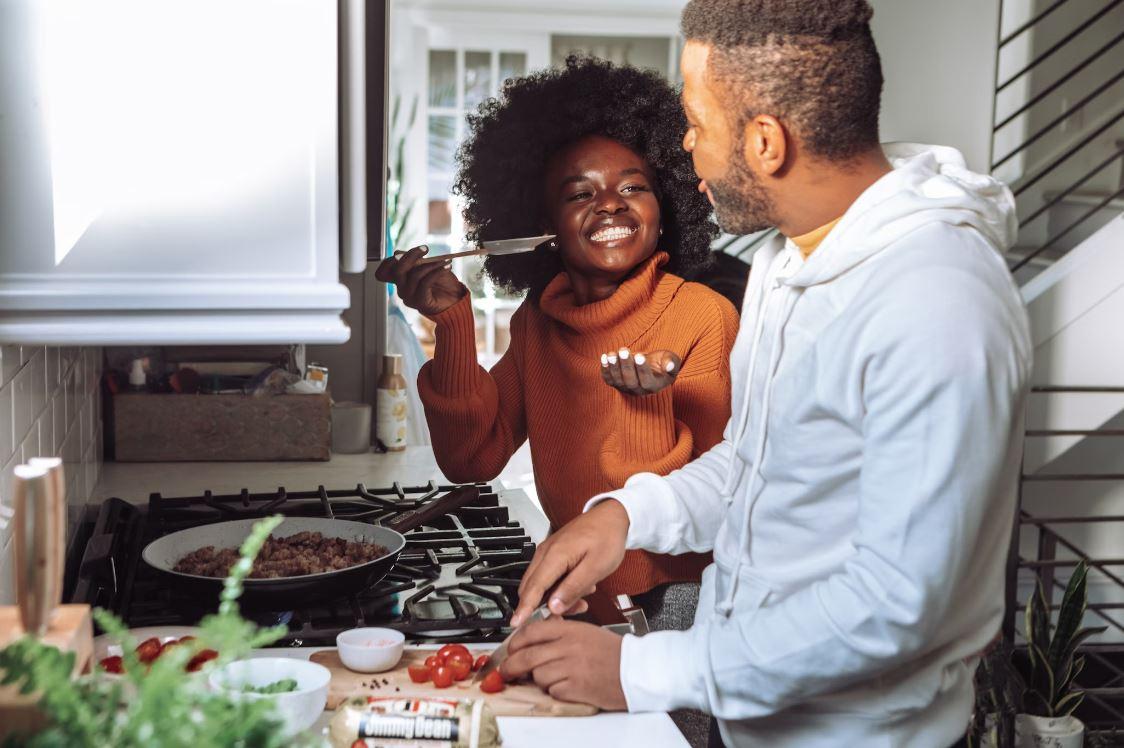 If you want to spend some quality time together without spending loads, you'll love these free date ideas. There's so much you can do as a couple without spending a penny, and we've got all the ideas you need for date nights now and forever.
30. Visit a Free Museum
When it comes to free date ideas in the UK, we're so lucky that so many of our museums and art galleries, especially in the city, offer exhibitions and entry completely free of charge. You only have to get onto Google to find dozens of free places to visit and things to do - what's stopping you?
31. Find a Local Lecture
Similarly to museums, libraries, universities and art galleries will often offer free or very cheap lectures that you can come and watch. If the two of you love learning about a new subject or want to brush up on your local history, take an hour or two to listen to an expert.
32. Build a Bucket List
If you're a pair of dreamers, we bet this'll be one of your favourite date night ideas yet.
Grab some wine and have a romantic night in making plans for your future. From the countries you want to visit to activities like skydiving that you want to tick off, writing a bucket list is a fab bonding idea and will make you feel so excited about the years to come.
33. Write Love Letters
This is a sweet date night idea for a chilled and romantic night in. Pour a glass of wine and write each other a love letter. When you're both finished, you can either swap them there and then or save them up for another time.
34. Cupboard Dinner
Hear us out - how about challenging one another to cooking a three course meal with only what you can find in your kitchen cupboard. One of you take the starter, the other does the main and you can pair up at the end to do dessert.
This is a fun challenge you can do in the comfort of your own home, and it's completely free, too!
And if you fancy taking your free date night out the house, grab a blanket and some Tupperware and turn your three course meal into a picnic. So sweet!
35. Learn a Dance
Imagine going viral with your take on the next big TikTok dance. There are so many online dance classes and videos to help you learn, with something for everyone from break dancing and hip hop, to salsa and the jive. It's one of those date night activities that'll give you plenty to do, and you get to learn a new skill at the same time.
36. Go Stargazing
Anyone who doesn't live in the city, only needs to go outside their back door on a clear night to do this. If you're city dwellers, hop in the car and find a spot to park up, wrap yourself in a blanket and get star spotting. There are some great apps to help you out like SkyView - just download it and follow the stars for a date night idea that won't cost a penny.
37. Visit a Garden Centre
Garden centres are not the preserve of old married couples; in fact, we reckon they make a really cute, free date idea.
You could make it fun with a few little challenges, like finding the tallest plant or the one that reminds you most of the other, and then end by buying each other a plant to keep alive (herbs are ideal).
If your local garden centre is anything like ours, it also does an amazing breakfast or tea and cake in their café, if you want spend a little.
38. Volunteer Somewhere
Volunteering is a date idea with a difference that will make you both feel great. Is there a charity that means a lot to one of you? Or a local litter drive?
You could even see if an animal sanctuary will let you take a dog for a walk.
You can learn a lot about someone from their approach to volunteering, and we predict it'll be one of those free date ideas you'll end up doing again, and again, and again!
5 Romantic Date Night Dinner Ideas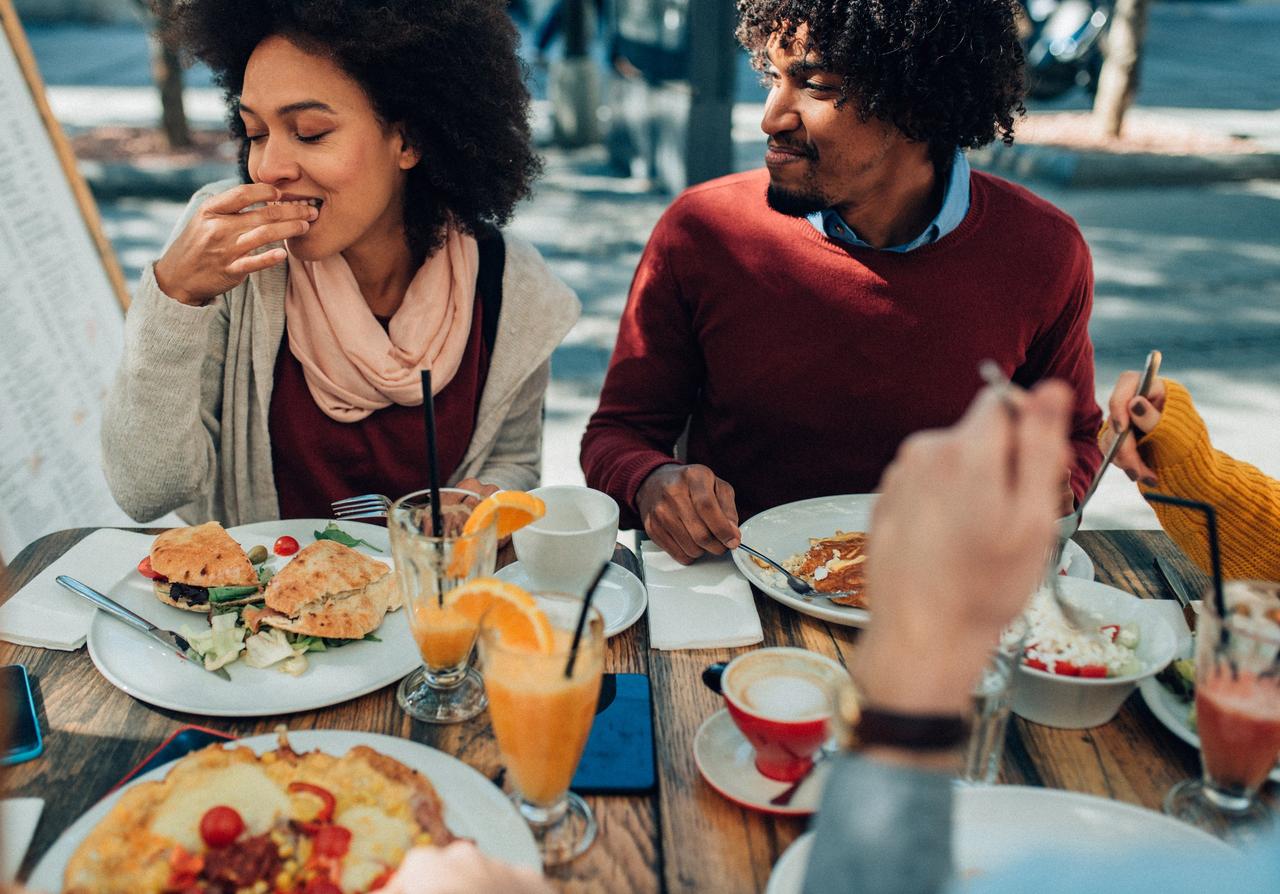 Some of the best date night ideas and activities revolve around food - but rather than just picking a restaurant and going, why not opt for something a bit different with these unique dinner date night ideas.
39. Recreate Your First Date Dinner
This is one of the most romantic date night ideas out there - to recreate your first dinner date. Whether you revisit the restaurant you first went to, or cook the meal at home in your own rendition of the food you ate, it's a sweet way to reminisce the first time you dined together.
40. Do a Food Tasting
Again, this is one that can be done in the comfort of your living room as an at home date idea, or out at a fancy restaurant - whichever way you do it, it'll be amazing!
Food tasting is a great way to try new things and experience them together - make it extra fancy by pairing it with wine or another bev.
41. Go On a Street Food Crawl
If your city has a big street food scene, then you'll want to try as many amazing dishes as you can. Decide who is going to choose the starter, main, side and dessert and go on a crawl around your favourite vans and stalls.
The best thing about street food is it's usually served in small portions, so you can try plenty of dishes without getting too full up.
42. Three Courses, Three Restaurants
Having tried this ourselves, we can recommend this date night highly. So here's how it works. You go out for a three course meal, but here's the twist - you visit a different restaurant for each course. Perhaps a tapas place to start - small plates all around, then a romantic Italian restaurant for your mains - pasta please, and finish off with some French profiteroles.
The best thing about this date night idea is you can choose wherever you want - and even add a few more courses too, there's no rules here.
43. Have a Meal With a Twist
If you want unique date ideas but love a meal out, why not opt for a restaurant which serves something with a twist. For London couples, we'd recommend the whole fry chicken at Chick'n'Sours - it's a fun street food twist on your traditional Sunday roast, and makes for the perfect sharing dish on a romantic date night.
7 Cute At Home Date Night Ideas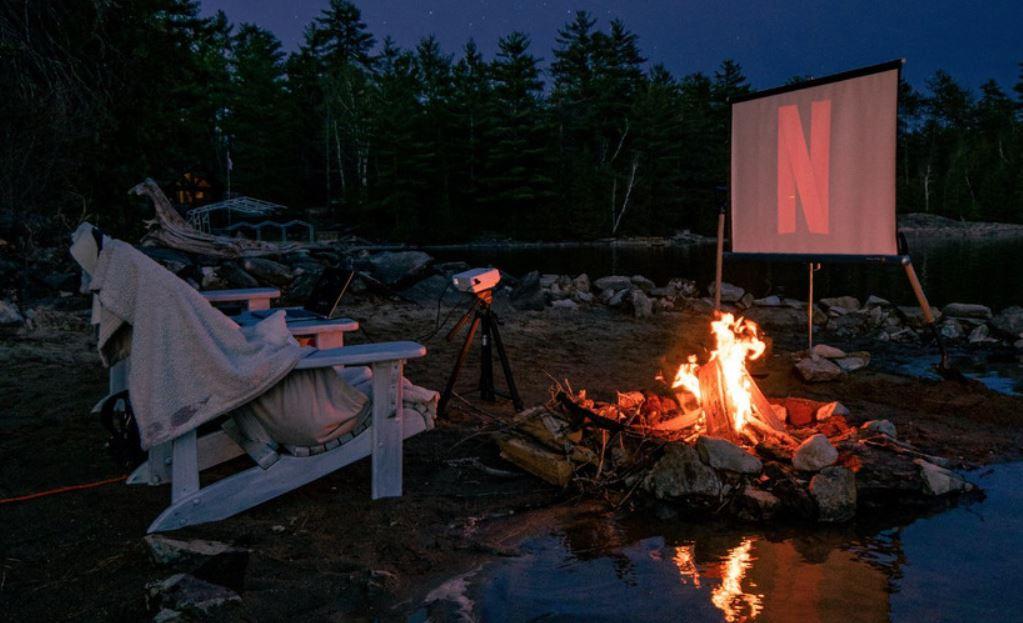 What would you say if we told you that you didn't even have to leave your house to have the dreamiest date together? That's where cute at home date night ideas come in...
44. Make Cocktails Together
There's nothing more swish than fancy cocktails on a date, but if you want at home date night ideas, or you're trying to keep costs down (cocktails can be spenny!), grab some bottles and enjoy shaking and stirring some cocktails at home.
45. Create Sober Cocktails
On the topic of cocktails - not all of them have to be alcoholic, you know. If you're non-drinkers, or just like an alcohol-free date night here and there, try CleanCo's selection of alcohol free spirits. Their full range includes whisky, rum and tequila alternatives, as well as three different alcohol-free gins.
Hitched Editor Zoe Burke says, "I am partial to a gin and tonic of an evening, and was so pleasantly surprised when I tried the Clean G Rhubarb tipple with a fresh tonic mixer. It was refreshing and I enjoyed it even more knowing how good I'd feel the next day!"
Using the Clean Co Cocktails recipe book, you can whip up a number of zero-alcohol drinks for you and your partner to enjoy.
46. Toss a Pizza
Did you know, fresh pizza dough is surprisingly easy to make? What's more, it'll seriously impress your date.
You'll love working on the recipe together and then moving onto the best part: the toppings. It's cheaper and even tastier than that takeaway pizza you were going to order.
47. Have a Spa Night
Most of us have everything we need to host a spa night already at home so it's a really cheap but perfectly pampering date night idea! A face mask, foot bath and some massage oil is all you need.
48. Arrange a Treasure Hunt
One of those fun date night ideas that no one else would have thought of, why not host a date night treasure hunt?
Write up lots of clues that relate to your relationship and lead your partner on a scavenger hunt around your house. Clues could be directing your loved one to under the seat where you had your first kiss or on the jar of chilli powder that nearly spelt disaster for your sixth date. It should end in something special, which can be as lovely as a bath with candles and rose petals.
49. Put Together a Puzzle
If the panny-D had any silver lining whatsoever, it was discovering the joy of doing a puzzle. This therapeutic activity requires just the right level of brain power to entertain and relax you. Buy a new jigsaw (or even a Lego set) and get sorting.
50. Watch a Play
Many of the country's best theatres put recordings of their finest performances online during lockdown, and the trend has continued, thankfully!
You can rent a play to watch from the likes of the National Theatre, Sadler's Wells, The Globe, Soho Theatre, the Royal Opera House and from festivals like the Edinburgh International Festival.
Make a bag of popcorn and settle down to some of the greatest stars of stage and screen right in your living room. Bonus, you don't have to watch until the interval if you need the loo.
5 Fun Double Date Night Ideas
Are you a couple who loves exploring date night ideas with your couple friends? If you're lucky enough to have found a couple who love all the same things you do, try out some of these cool date night activities together.
51. Do a Brewery or Vineyard Tour
Getting tipsy at a brewery or wine tasting tour is great with your partner, but it's even more fun with your best couple friends. You'll have an amazing date night out, discover some new favourite drinks, and then all be able to grab a taxi home for a takeaway or meal out to soak up the tasters.
52. Sing Karaoke
Mutual embarrassment is the basis for many a great relationship. This date night idea is even better in a group so grab a few fellow couples and do a big night out with your own room and a strict no Instagramming policy.
53. Throw a Casino Night
A casino night with all your best couple friends is made for memories. Whether you're playing poker, blackjack or something a little simpler for card shark newbies, you'll feel on top of the world when Lady Luck chooses you.
If you don't want to gamble for money, how about do it to see which couple will pay for the takeaway for everyone? Now that's a bet we wouldn't want to lose...
54. Come Dine With Me Dinner
Friends live nearby? You can do a Come Dine With Me-style dinner crawl where one couple makes the starter, the next hosts the main at their house, and the final couple do the dessert. If your arrangements are a bit more complicated, the starter and dessert couple can bring theirs to the couple doing the main.
If you're really dedicated, you could do it exactly like the TV show and have each couple host a dinner party across the week.
55. Survive an Escape Room
Grab another couple (it's more fun if there's a few of you to work through the clues) and head to a themed escape room for a fun, head-scratching, bonkers date night. Can you get out within the hour?
5 Unique Date Night Ideas in London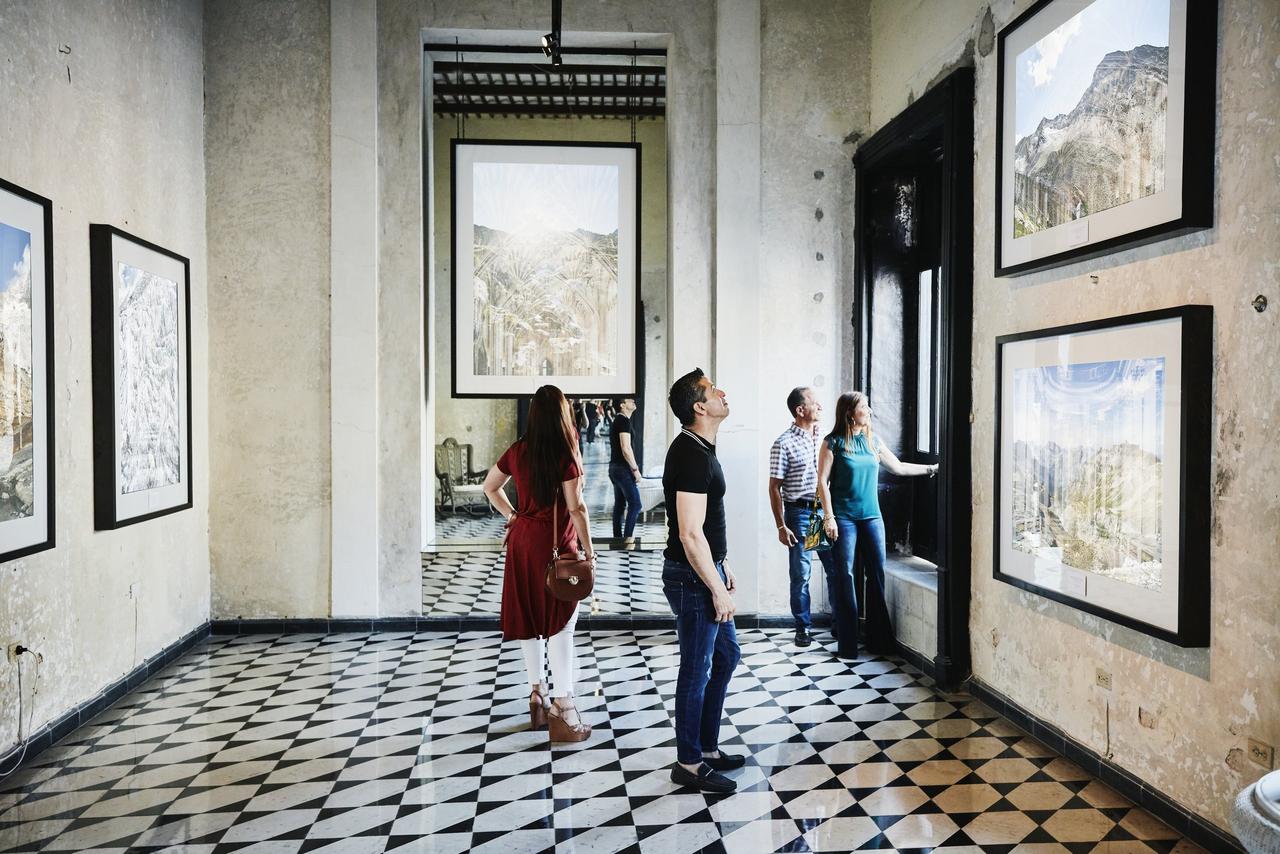 If you're looking for cool and unusual date night ideas in London, you've certainly come to the right place.
The city is bursting with date night ideas and opportunities for you to explore - how much time do you have?
56. Explore a Unique Museum
57. Go Tube Hopping
If you're a couple who love a bit of adventure, but like to stay in the city, this date night idea in London is ideal for you. It's tube hopping. The same can be done with busses and trains too if you'd prefer.
The idea is you get to a tube station and take it in turns to choose how many stops to stay on for. Every time you change, hop off and do something - anything - buy a coffee, go into a shop, walk around exploring - and when you're done, hop back on the tube for another few stops. Who knows where you might end up!
58. Do a Walking Tour
You'll be surprised what you can learn on a walking tour in the City of London. Grab a coffee and enjoy a stroll as you discover city secrets and hidden gems. There's often walking tours for specific interests too, like ghost tours or Harry Potter tours.
59. Drink in an Unusual Bar
Vintage speakeasys, underground bars, James Bond drinking dens, Cuban cabanas, molecular cocktail labs, ping pong haunts and much more - London is filled with unique places to drink. Find the wild and wackiest bar in town and book yourselves in for a drink if the pub just isn't cutting it these days.
60. Cackle at a Comedy Night
London is known for its legendary comedy clubs, and for good reason, too. Many well-known comedians frequent the comedy bars in town and laughing makes for the perfect date night, don't you think?
Are Date Nights a Good Idea?
Date nights are so important as they are an opportunity for couples to reconnect, and as you've seen from our list of ideas, they don't have to be extravagant or expensive to be romantic and special.
Anna Williamson, relationship expert and founder of The Relationship Place agrees, saying, "Date nights and date days are so very important!
"Carving out properly scheduled time for eachother is a key component in keeping your relationship prioritised, happy and healthy. The biggest mistake couples make is doing nothing and letting the relationship get stagnant."
What Are Good Date Night Ideas?
Now we've established just how important date nights are, let's talk some more about ideas.
If you're wondering what are fun date night ideas for you and your partner to do together, Anna advises couples not to overcomplicate things, "I'm a big fan of keeping it simple and sometimes turning a date night into a date day can be super fun," she explains.
"A picnic, a street market, visiting a museum or national trust attraction or getting coffee and cake are all good date night (and day!) ideas. I also love keeping dates cost effective, active, and ensuring the main focus is on eachother."
We couldn't agree more! Adding to this, we also believe that date nights, date days, date weekends or whatever you're planning, should be focussed on quality time. So make sure you stay present and really block that time out, to avoid getting distracted by other things. And if you do ever find yourself needing relationship advice, head to The Relationship Place for tips and ideas.
Recently married? You'll love these newlywed date night ideas!