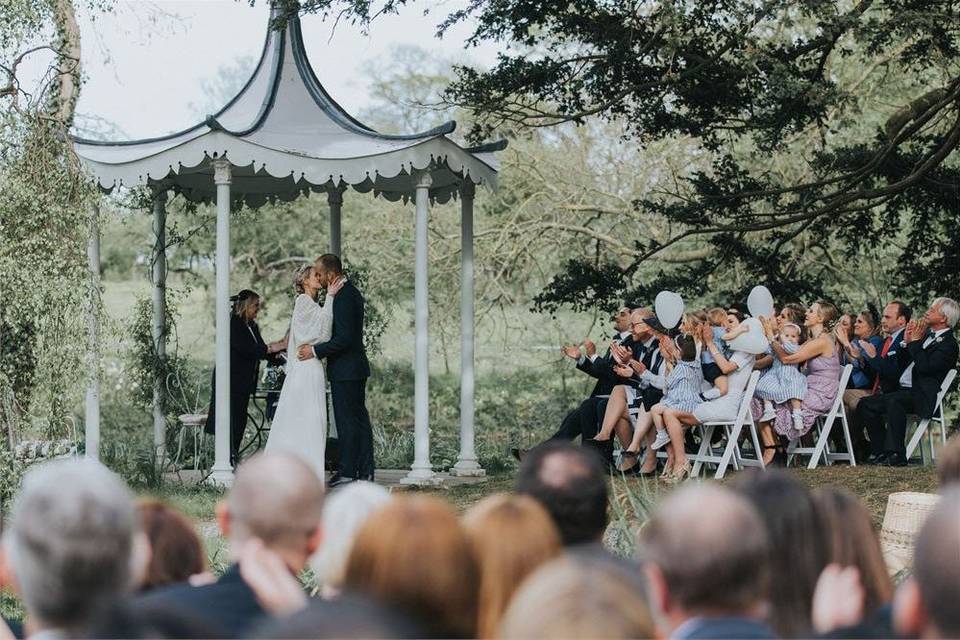 You may associate getting married outside with a destination wedding. A beach ceremony, for example; saying 'I do' in the grounds of an Italian villa. However, you can find some stunning outdoor wedding venues right here in the UK!
If you're keen on an al fresco ceremony, when you start looking at wedding venues bear in mind that there the rules vary across the nations. In Scotland and Northern Ireland, you can have a legally binding outdoor Humanist, religious or civil ceremony anywhere outdoors, so long as your celebrant agrees.
In England and Wales, by contrast, civil ceremonies can only take place in a licensed, permanent structure with a fixed roof. Luckily, some English and Welsh venues have cleverly created beautiful spaces where you can get legally married surrounded by nature.
Other venues have gorgeous outdoor spaces where you can hold a non-binding but meaningful ceremony, and either complete the legalities indoors on the day or at another time.
From lakeside gazebos to pretty garden structures, outdoor wedding venues come in many different shapes and sizes. Remember, while they'll work beautifully for late spring and summer weddings, if you add some Instagram-worthy throws and blankets, and the venue has heaters, there's no reason you can't have an outdoor wedding in the cooler months too.
Here's our pick of the best outdoor wedding venues around the UK.
READ MORE
1. Dewsall Court – Herefordshire
Set among 12 acres of picturesque Herefordshire countryside and with breathtaking views over the Black Mountains, it's easy to see why the enchanting Dewsall Court is perfect for an outdoor ceremony.
Have a blessing or Humanist ceremony outside under their garden canopy and enjoy your wedding breakfast in their stunning barn conversion, tipis or conservatory (including a fire pit for late-night toasted marshmallows!)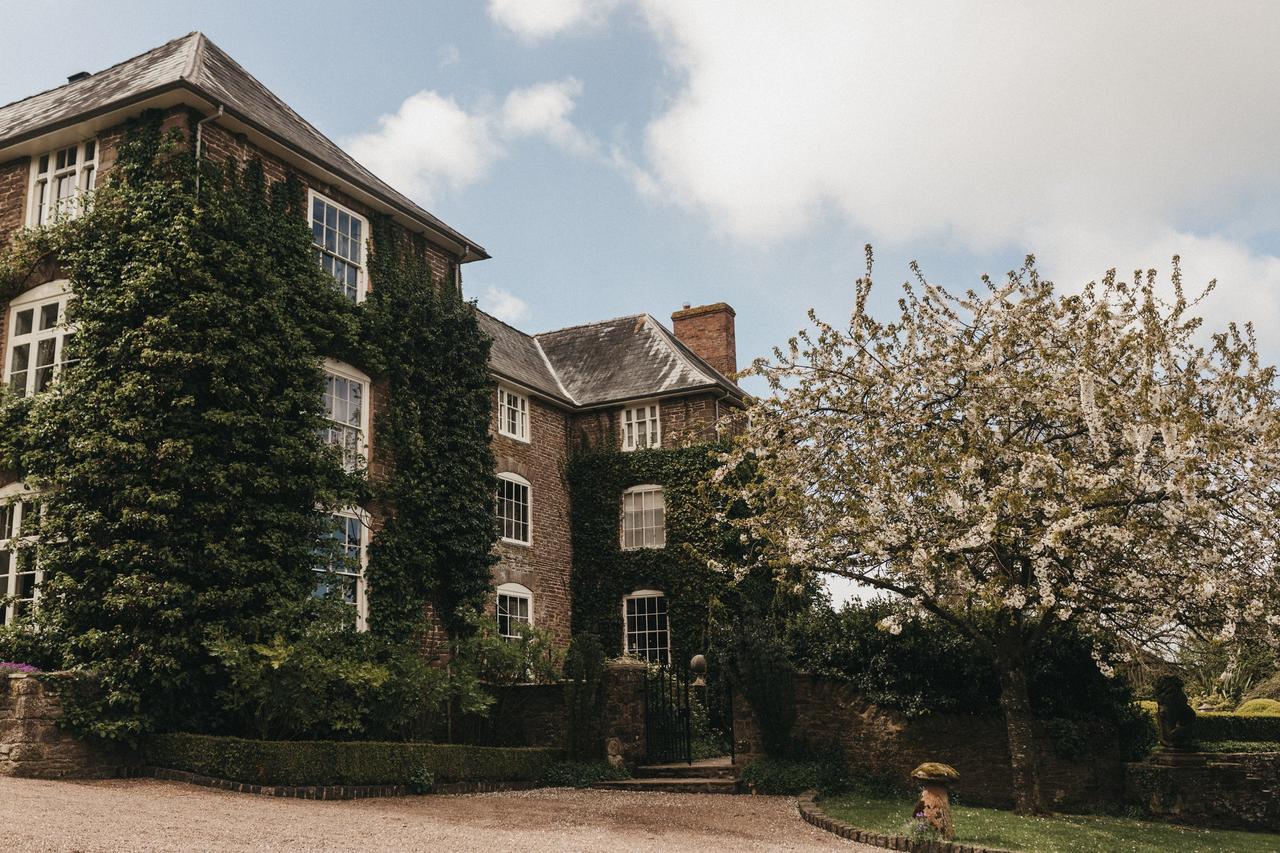 Exclusive use for the whole weekend means you and your nearest and dearest can enjoy two nights in the blissful surroundings. You'll also have the time to decorate the venue exactly as you want, meaning you can have a truly unique, personal day.
There are indoor ceremony rooms should the weather take a turn for the wet (hey, it's Britain after all).
2. Froyle Park – Hampshire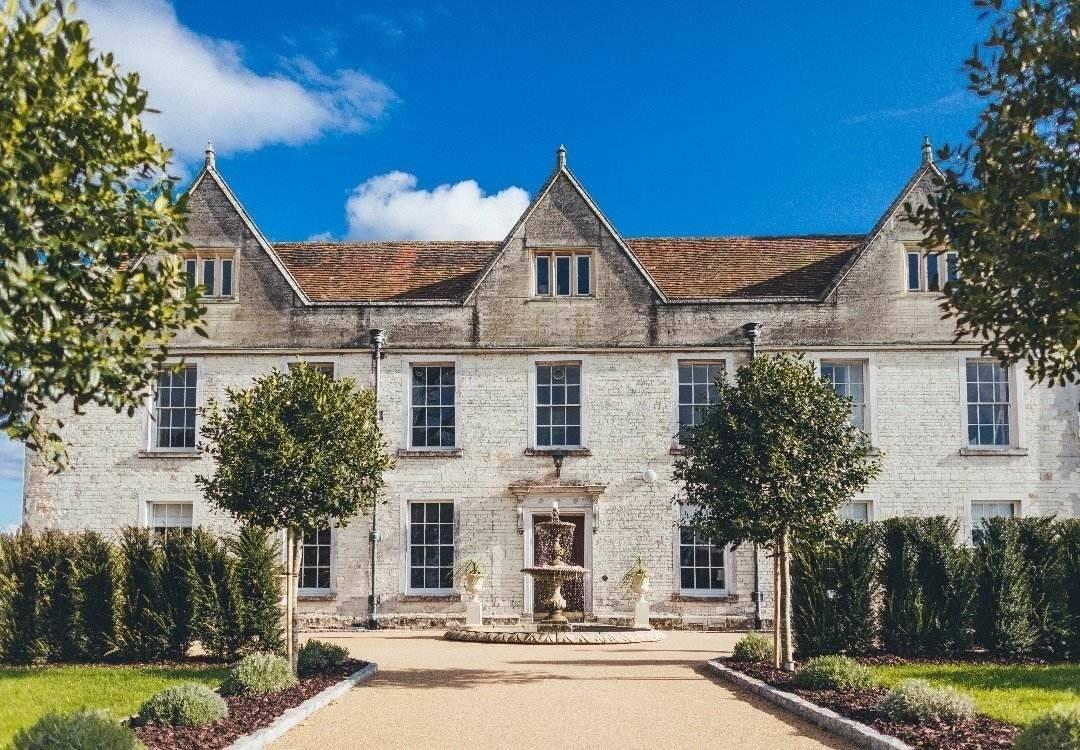 Froyle Park in Hampshire is a country estate with a panoramic vista.
Civil ceremonies can take place in the beautiful outdoor dome covered altar, with guests seated among manicured gardens and under the mature cherry tree. You can also have a non-binding blessing anywhere in the grounds.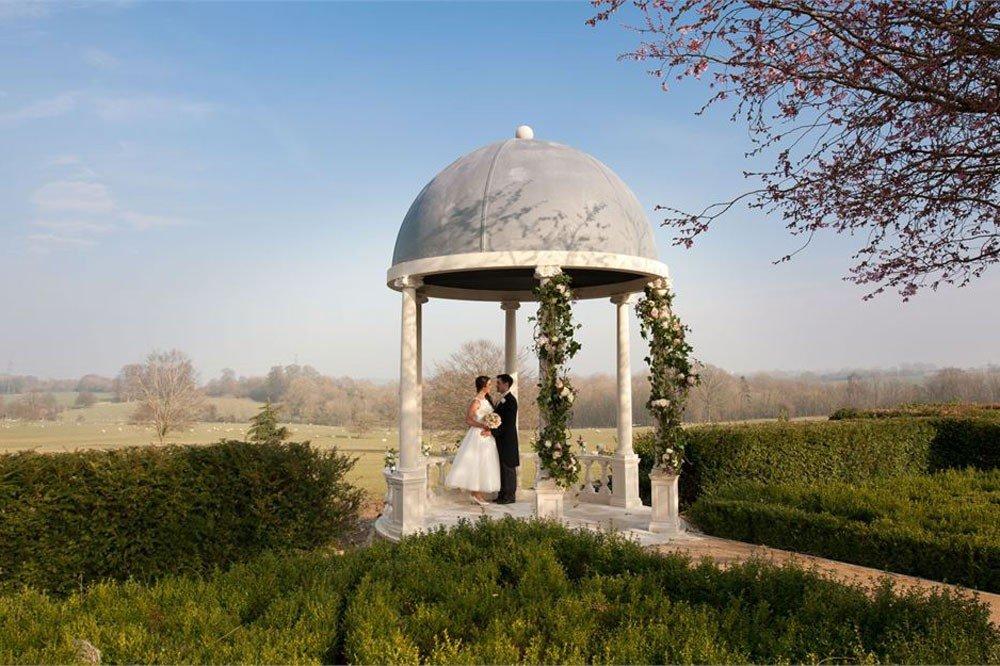 The grounds are home to roaming peacocks - if they'll stand still long enough, they'll look great in the wedding photos!
3. Buxted Park Hotel – East Sussex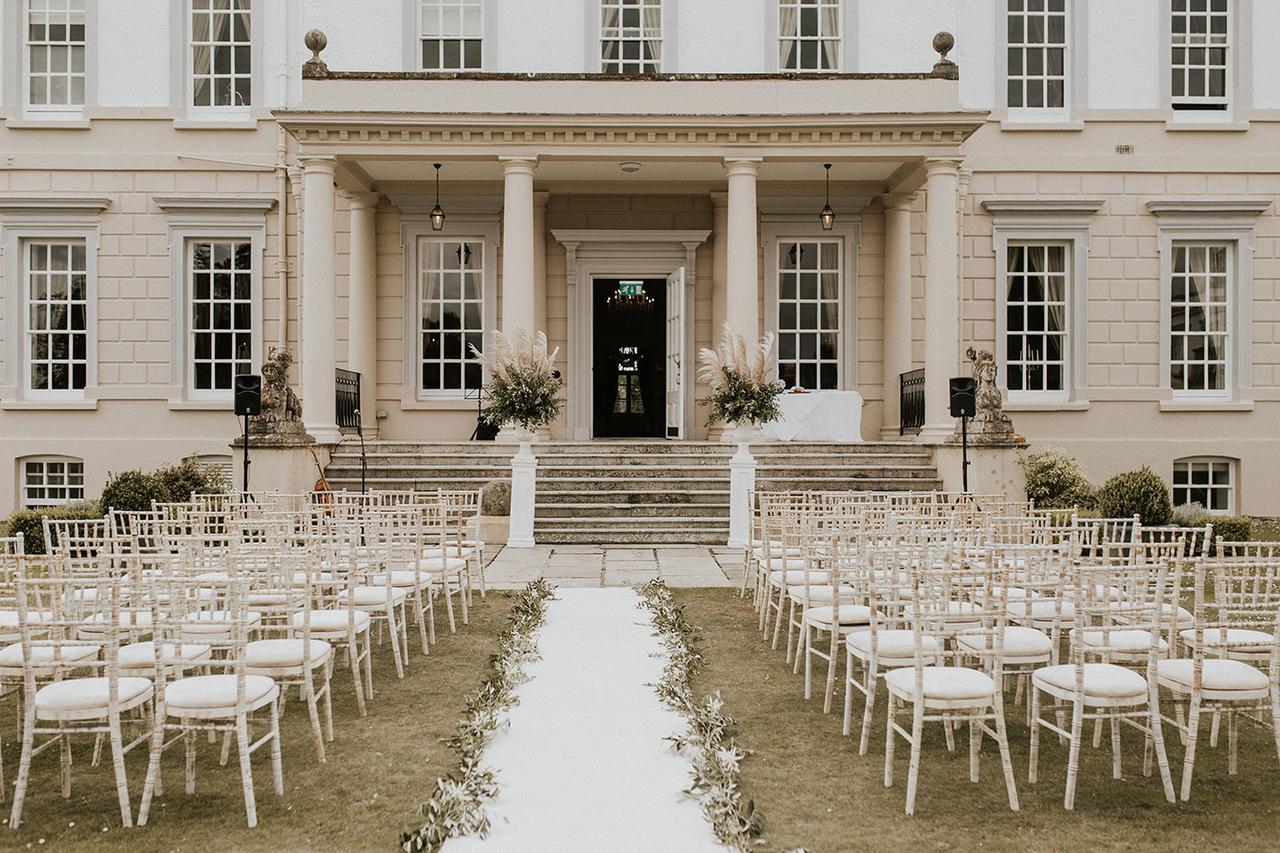 East Sussex's Buxted Park is an elegant choice for an outdoor wedding, with the magnificent Palladian manor house as your backdrop.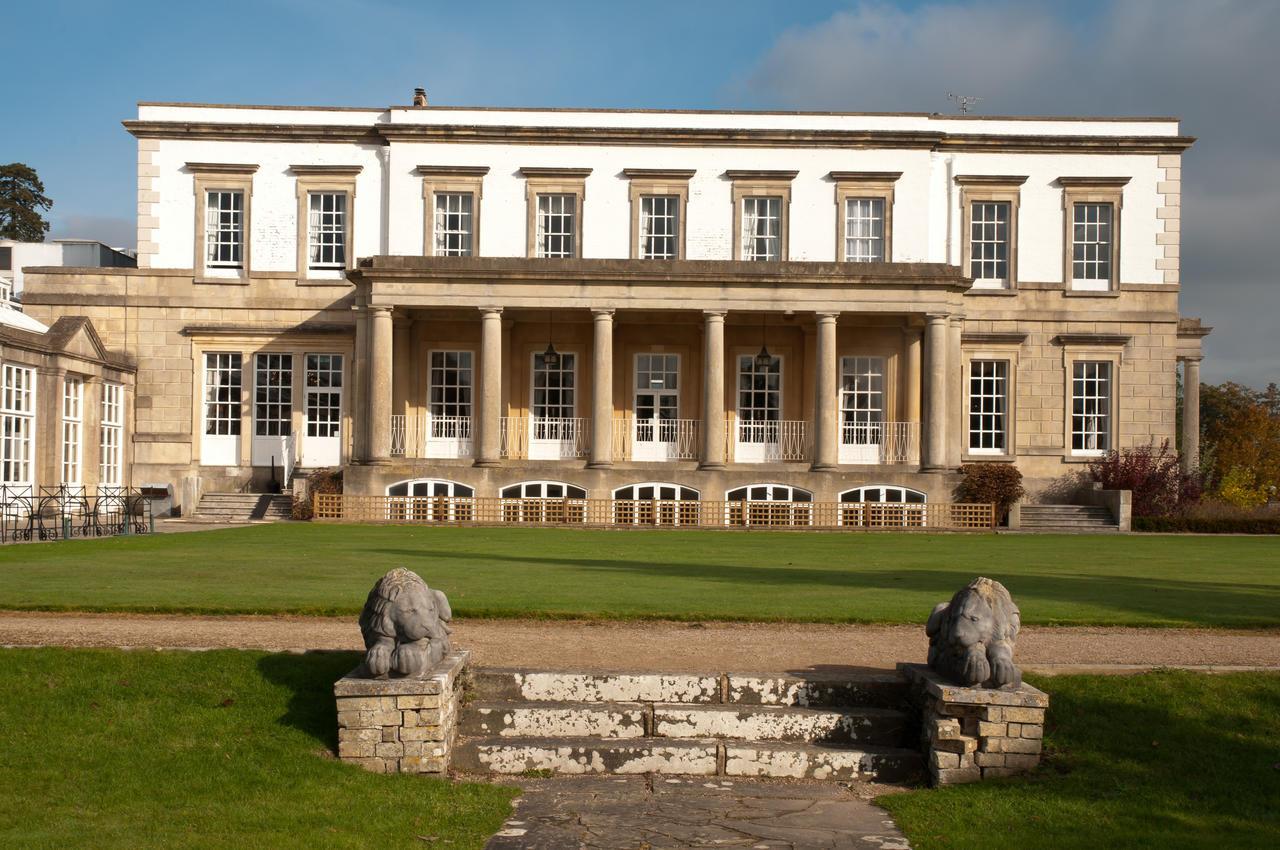 If you're nervous about the weather, there are also indoor wedding spaces, including the light-filled Orangery that has views over the fishing lake.
We'd definitely recommend taking a suite for your first night as newlyweds, with opulent marble bathrooms and beautifully decorated bedroom areas.
4. Pembroke Lodge – Surrey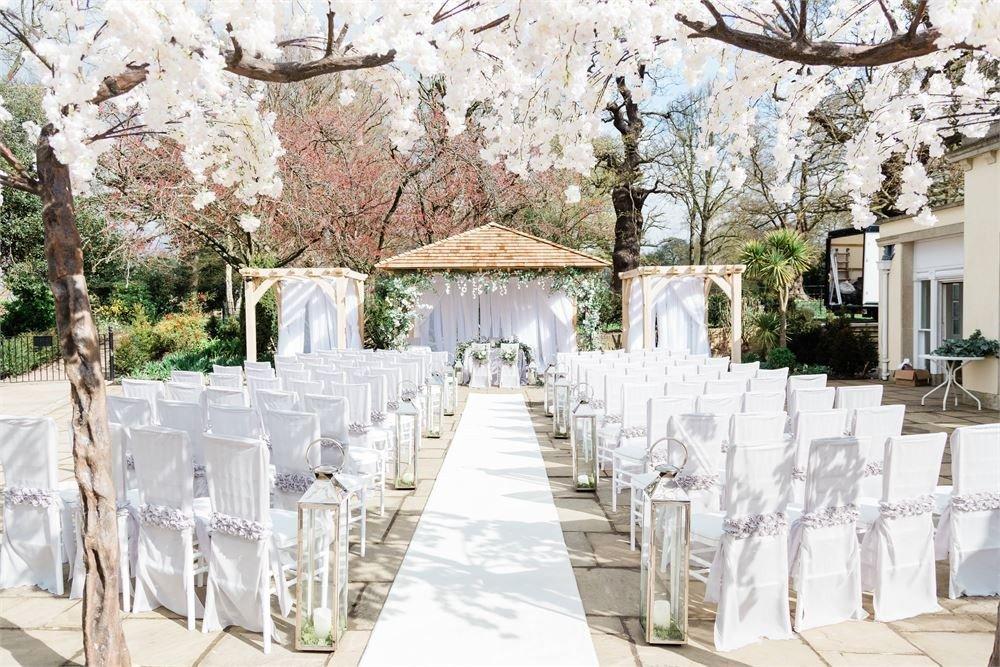 Richmond Park's Pembroke Lodge is a much-loved London wedding venue, and for good reason. It has acres of Royal Park complete with roaming deer on its doorstep, plus stunning views and beautiful interiors. You'll feel a million miles away from the nearby bustling city.
What's more, the gorgeous Belvedere Terrace is the perfect spot for your outdoor wedding ceremony. With blossom trees and pretty wooden gazebo, it is a truly magical setting.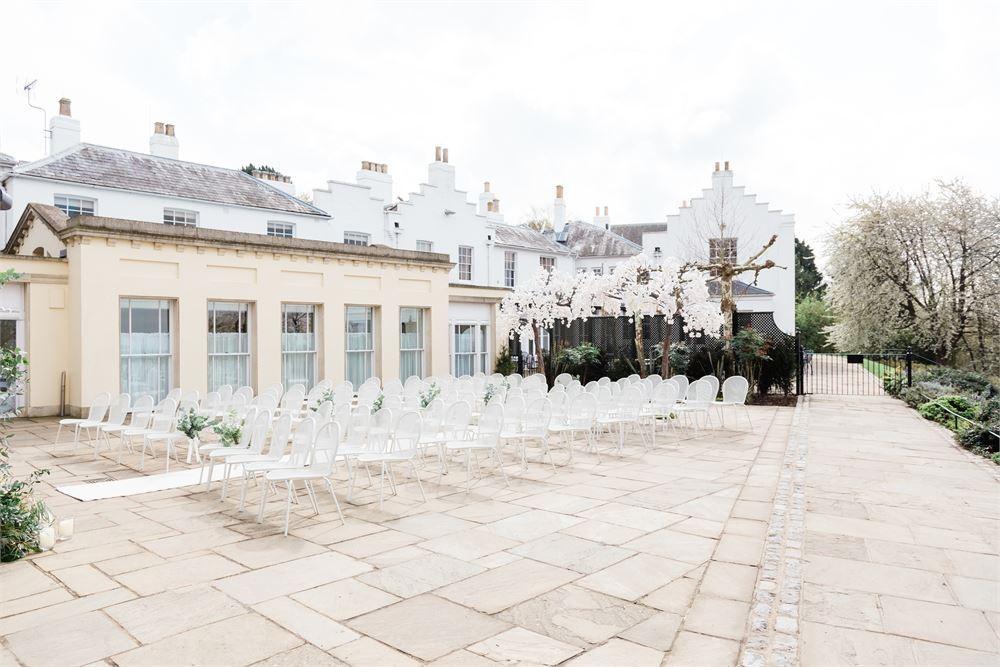 Inside, you'll find a choice of celebration suites where you can enjoy a delicious wedding breakfast created by the venue's team of talented chefs. Whether it's a small gathering or a larger celebration you're planning, Pembroke Lodge is a breathtaking venue choice.
READ MORE: 17 of the Best Outdoor Wedding Venues in London
5. Ettington Park Hotel – Warwickshire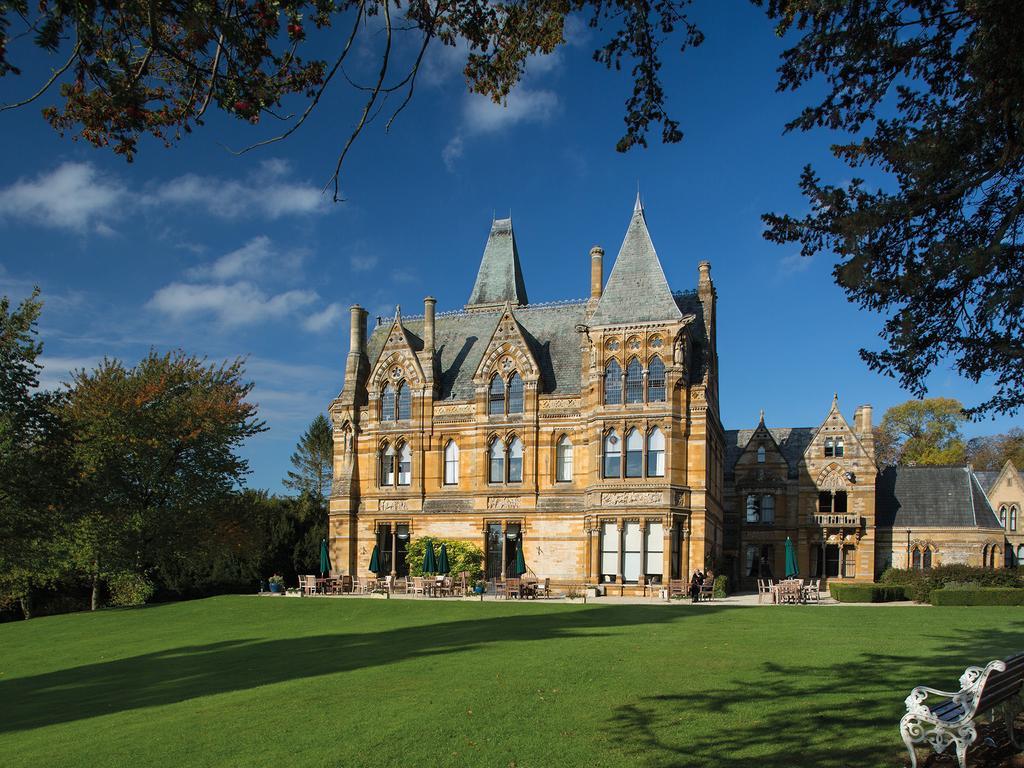 For a fairytale wedding experience with an outdoor ceremony, it has to be Ettington Park - this Neo-Gothic mansion has a storybook prettiness, set amid beautiful grounds.
There are two locations for an outdoor ceremony: outside the atmospheric Norman bell tower or under the intricate Orangery.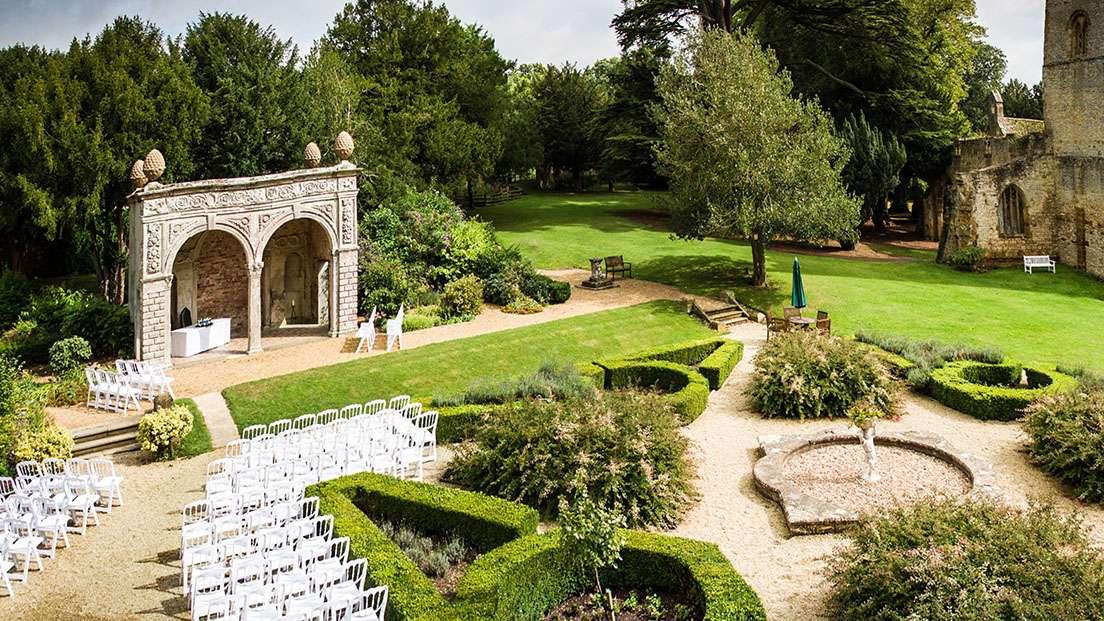 The venue hosts both intimate weddings and larger-scale celebrations - for the latter, you can take over the entire venue on an exclusive use basis.
6. Preston Court – Kent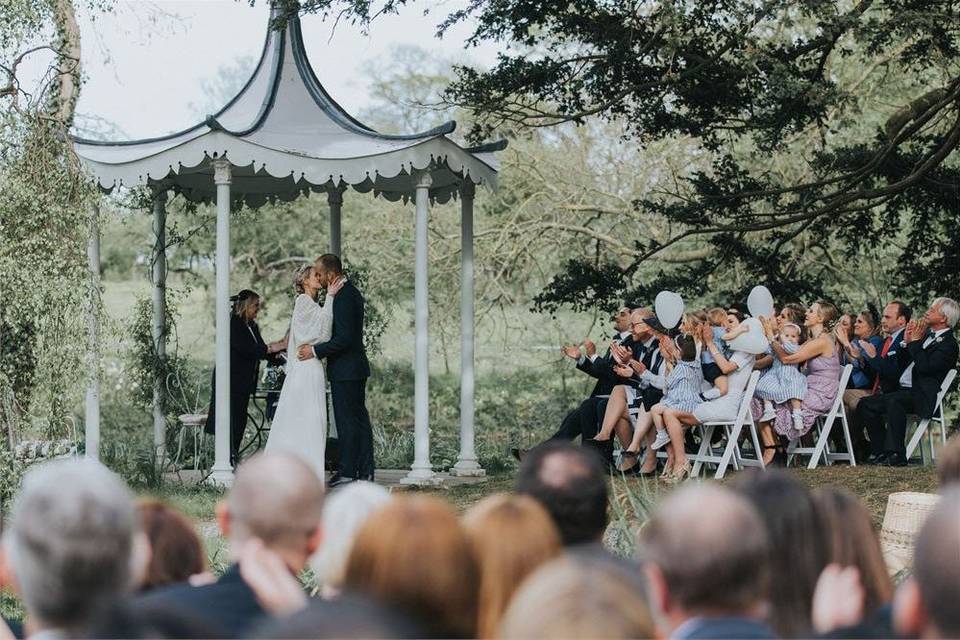 If you're looking to host a festival-themed wedding day then this could be the outdoor wedding venue you've been dreaming of. At Preston Court, not only can you say your vows outside, but you can hire their vintage fairground rides to keep your guests entertained, have an outdoor feast cooked over open fires and enjoy a pop-up cocktail bar. There's even a glamping site!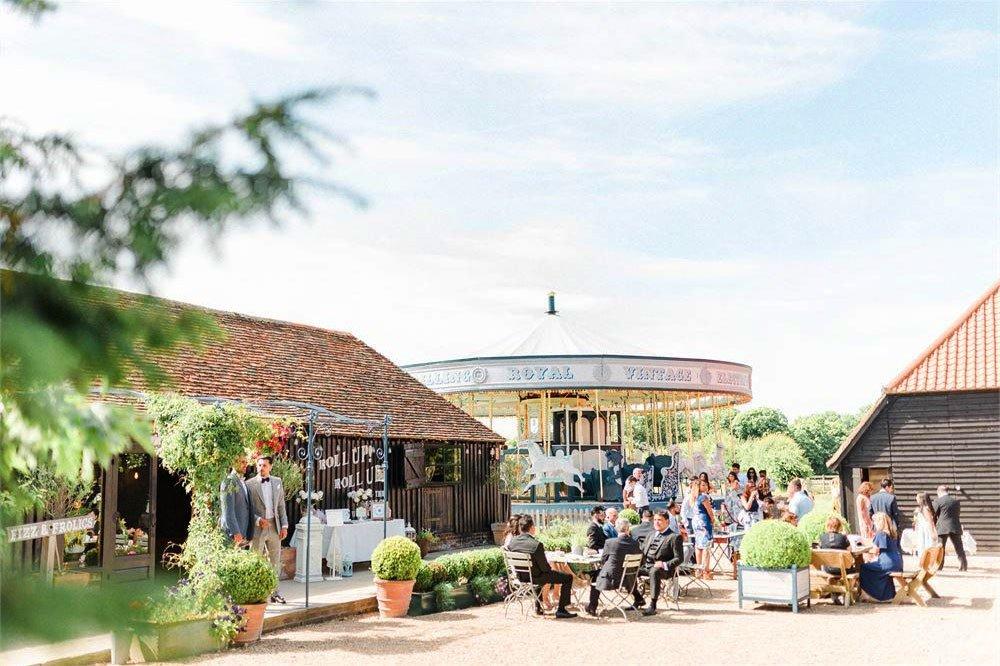 The venue is located just 15 minutes away from trendy Margate, and with many delightful Kentish properties to rent or boutique hotels to enjoy in the area, why not extend your stay and mini-moon here once your big day is over? There's so much to see and do.
7. Birtsmorton Court – Worcestershire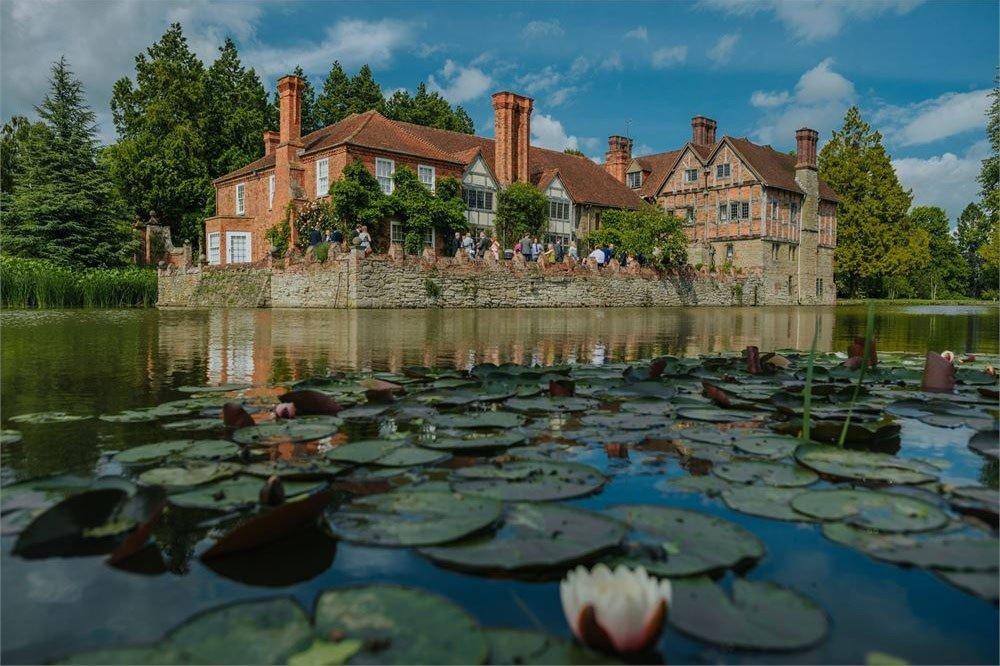 What could be more romantic than a wedding at a medieval moated manor? At Birtsmorton Court, you have the choice of three different indoor and outdoor ceremony locations.
With its decorative pergola, fountain and fragrant white flowers, the White Garden is the ideal spot for a relaxed outdoor ceremony between late March and mid-October.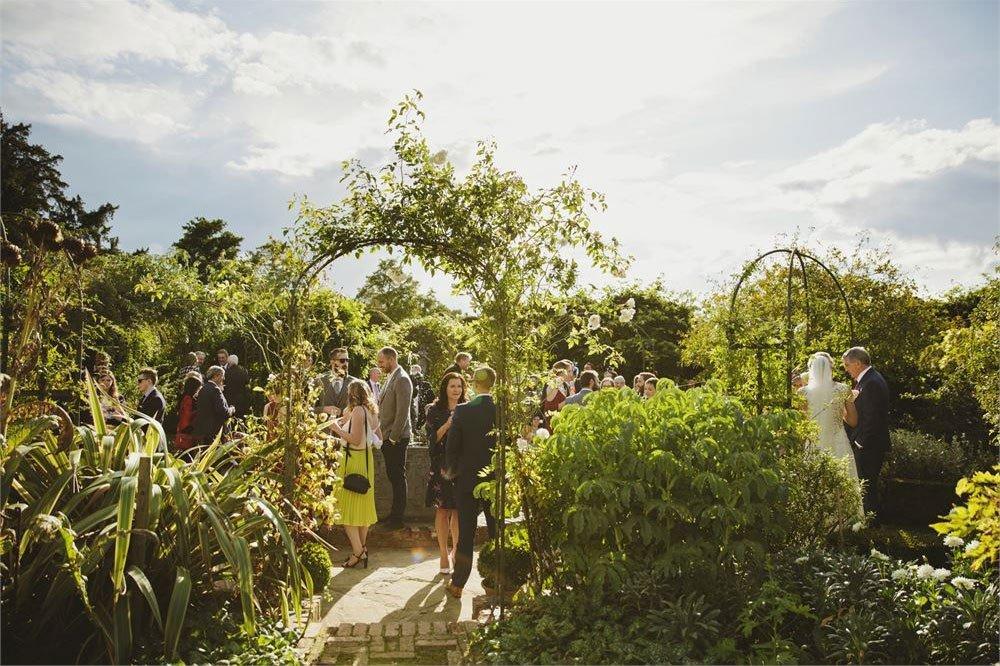 There's seating for 60 guests, or unlimited capacity for standing guests.
Oh, and if the weather isn't on your side on the day, the two indoor alternatives are equally as beautiful!
8. Rhinefield House Hotel – Hampshire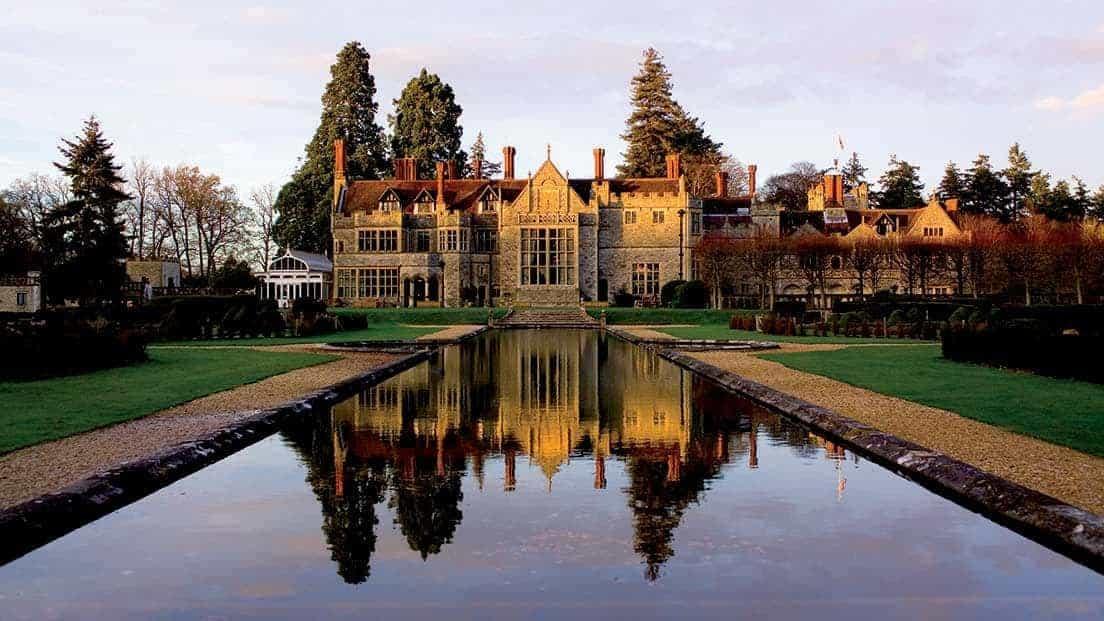 It's splendour all the way at Rhinefield House - you may recognise it as one of the regal locations on Netflix's The Crown.
Have your outdoor wedding ceremony at the Forest Garden Doric Temple, a private spot surrounded by gardens.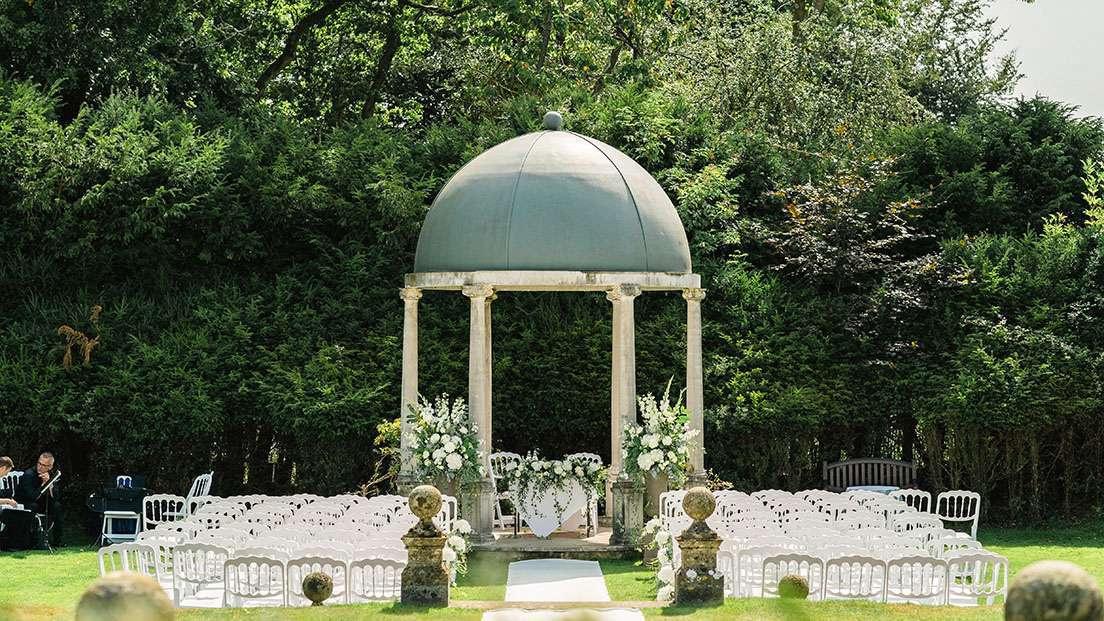 Head inside for your wedding reception, which will be an elegant affair whether you choose Hurst Castle, which has its own entrance, or one of the stylish celebration spaces.
READ MORE: 28 Film & TV Wedding Venues You'll Probably Recognise
9. Southend Barns – West Sussex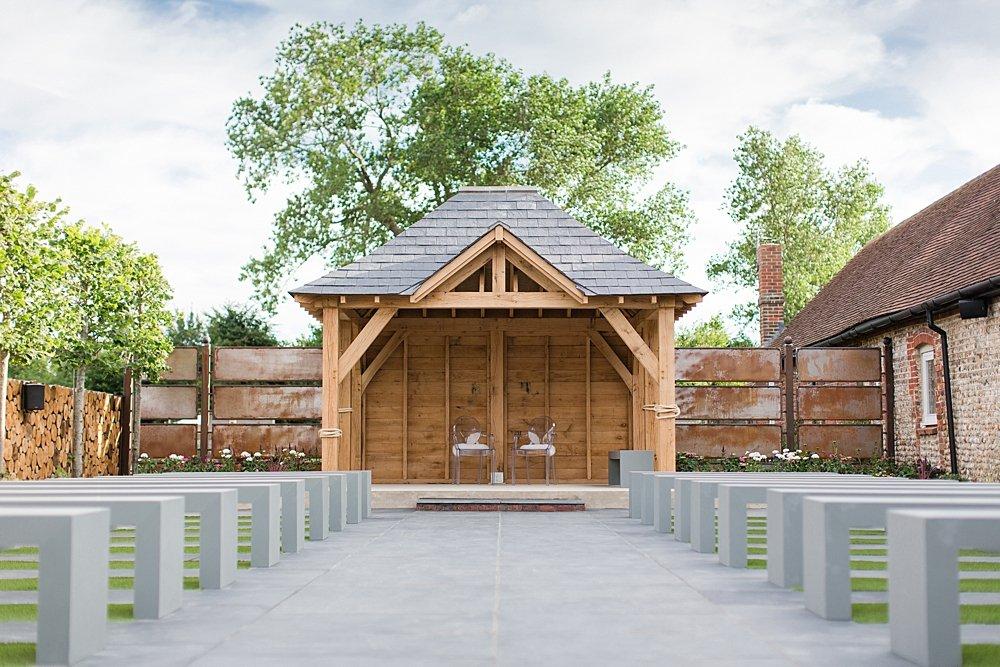 Set on a stunning working farm in the Chichester countryside, Southend Barns are bursting with rustic charm. There's plenty of indoor options to host your big day in the Threshing and Dairy Barns. However, we're in love with their Secret Garden, a romantic ceremony garden flooded with sunlight and romantic touches.
With a stunning 50-foot aisle and flanked by beds of vibrant flowers, it's a blank canvas to really dress to suit your theme.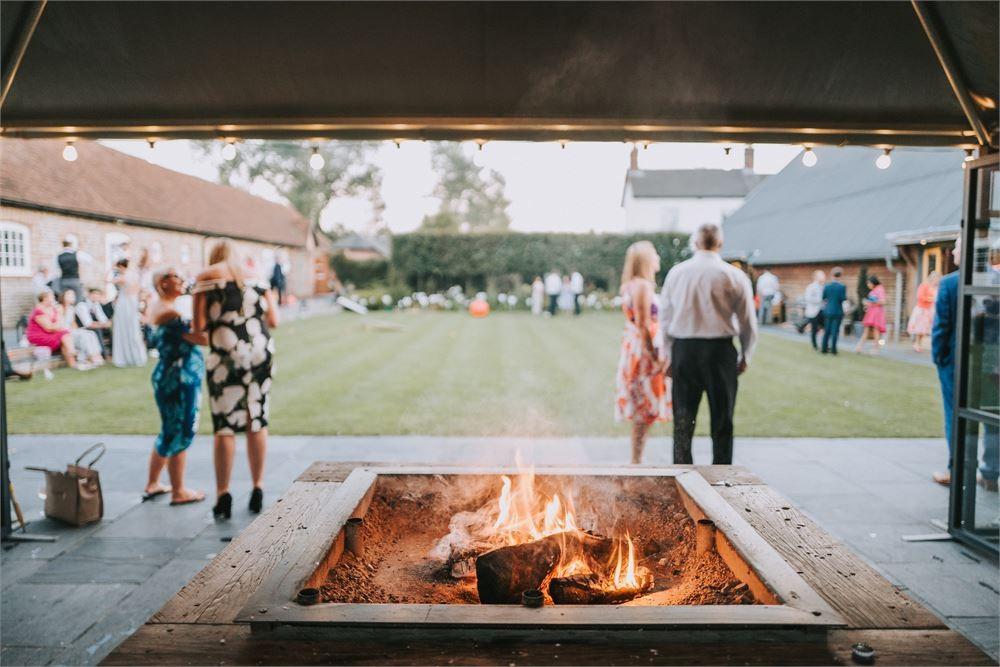 A beautiful courtyard lies at the heart of the venue. The Collecting Yard has heaters, fire pits and sofas so you can host your reception drinks there and turn it into a cosy and enchanting area to relax and chat as the night draws in. This tranquil hideaway is a perfect outdoor venue, surrounded by gorgeous wildlife and scenery, with plenty of options if the weather doesn't go your way.
10. Wood Hall Hotel & Spa – West Yorkshire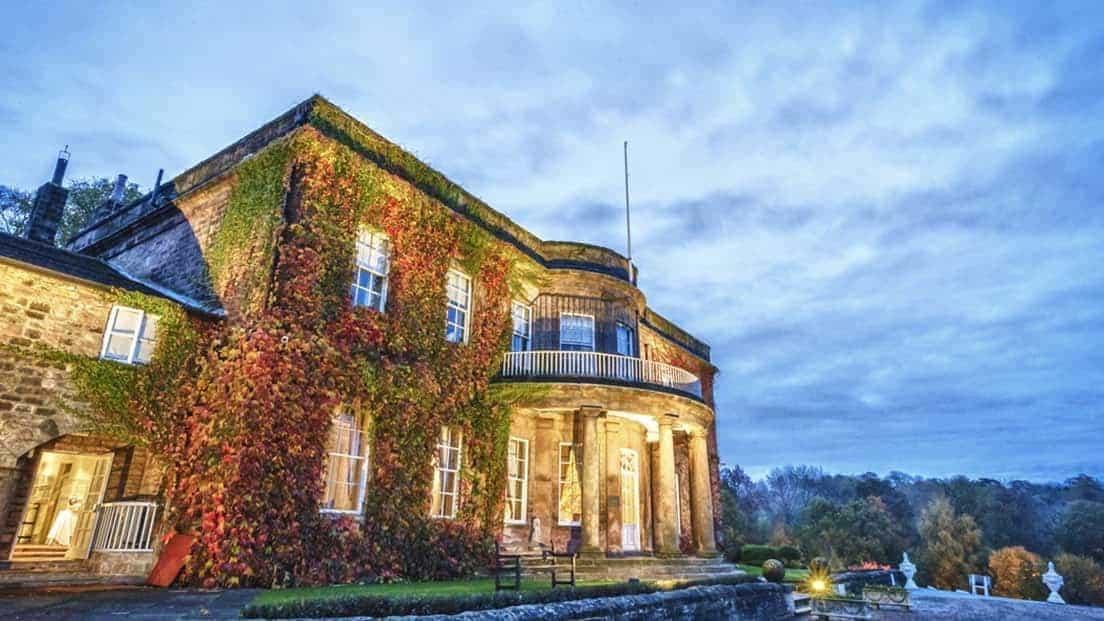 Set in the idyllic rolling countryside of Gloucestershire, Wood Hall Hotel & Spa is an idyllic place to start married life.
It's a hidden and private venue surrounded by 100 acres of woodland and parkland. You have two equally lovely spaces to choose between for your outdoor ceremony: the grand front steps and the Italian Gardens.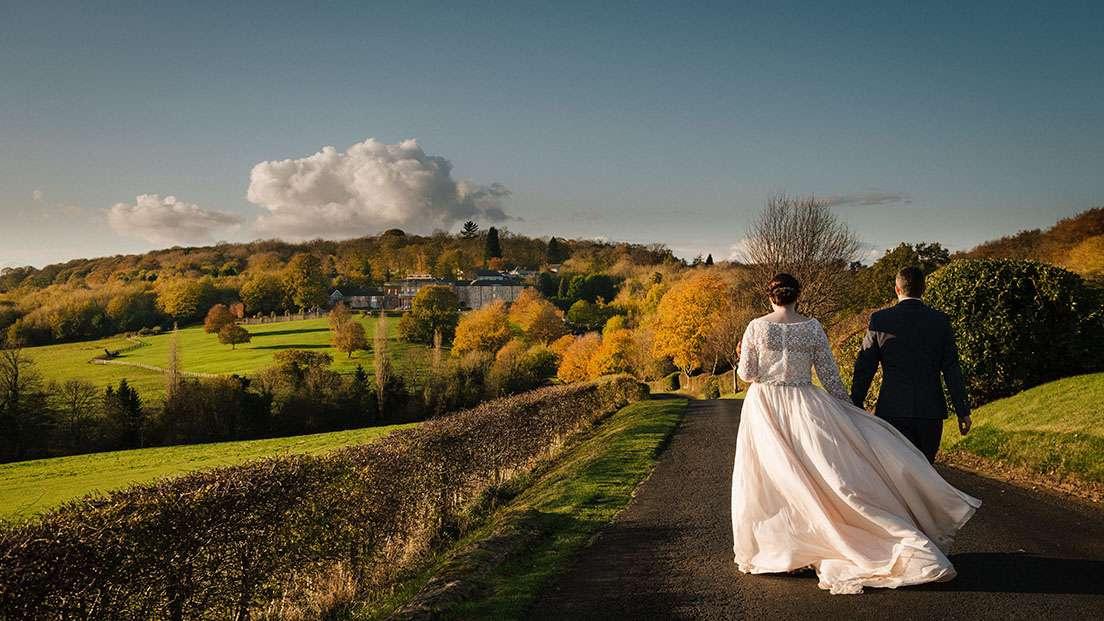 We'd recommend staying on at this luxurious hotel for a mini-moon straight after the wedding - after all, you have to spend some time in the indulgent spa!
11. Woodhall Manor – Suffolk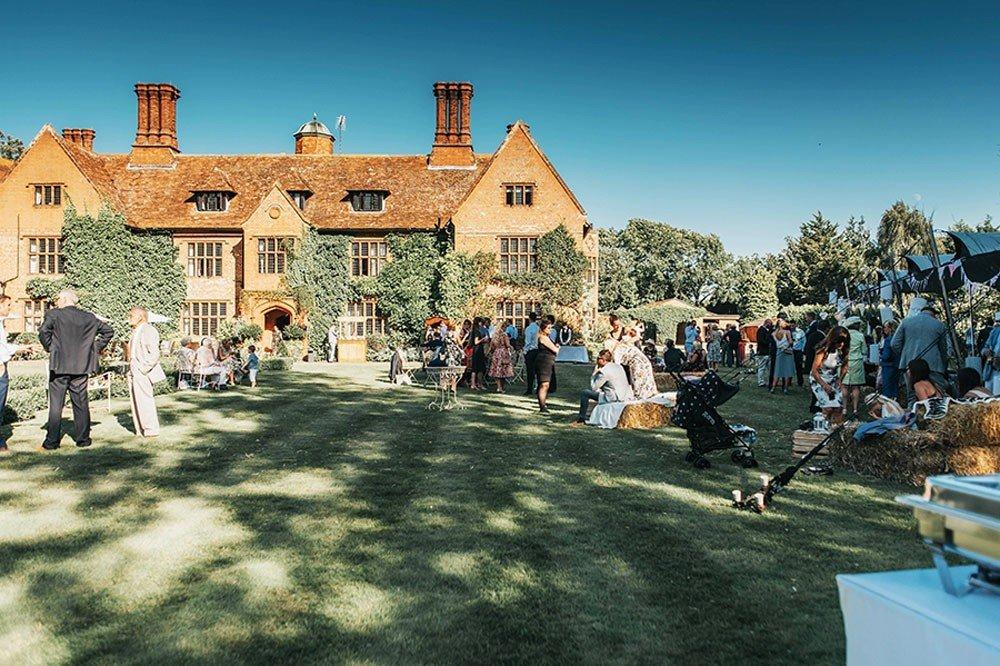 Woodhall Manor is a romantic exclusive-use venue that hosts both intimate weddings and parties for up to 200.
Once you've said your vows in the enchanting outdoor Dovecote, you can party the night away in the ballroom, which opens up onto a lovely terrace framed by rose gardens.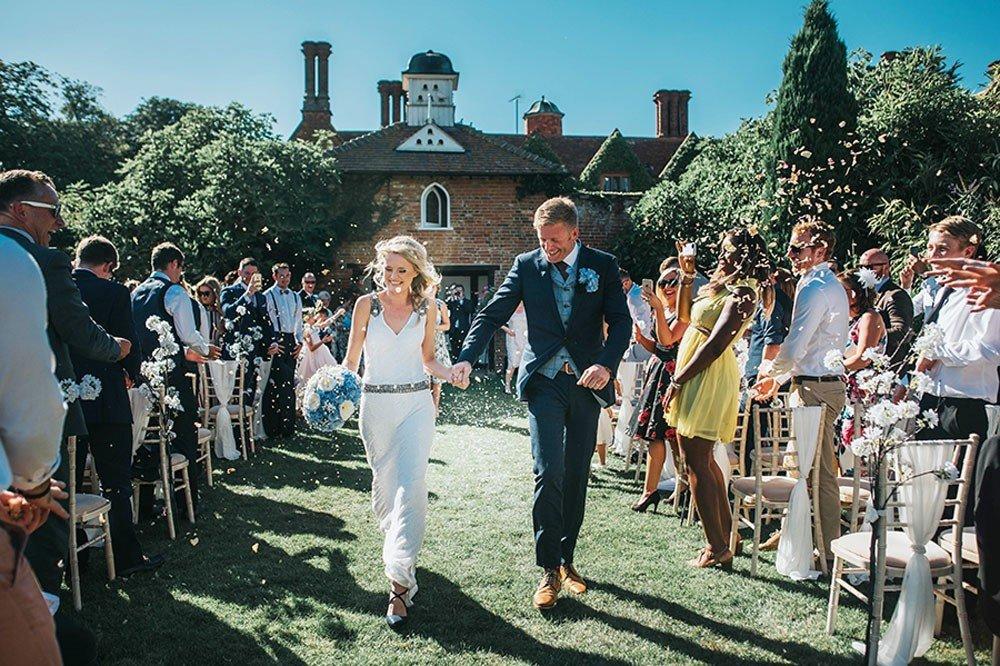 What's more, Woodhall has 14 luxurious ensuite bedrooms for your overnight guests, and the Honeymoon Suite will be the perfect place to spend your first night of married life.
12. The William Cecil – Lincolnshire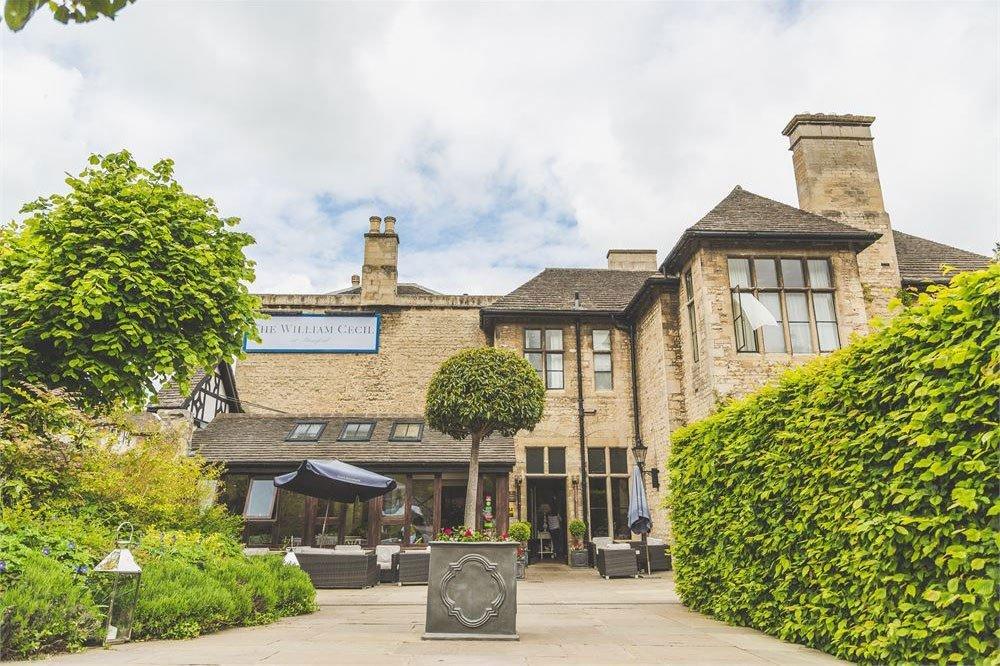 If you're in search of a country pub for your wedding, The William Cecil in Stamford could be just the ticket.
If you opt for an outdoor wedding ceremony, you'll say your vows in the romantic garden pavilion. You and your guests can mark the beginning of your new married life surrounded by the charm of the Cecil's manicured lawn and rose covered archway.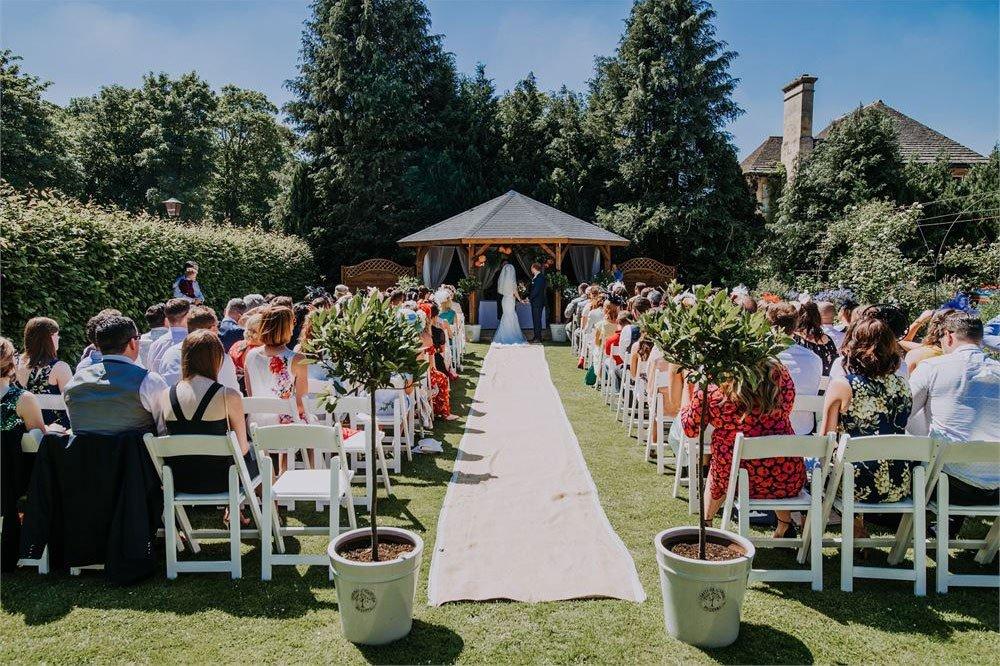 The William Cecil tailors each wedding to your bespoke needs, making them a brilliant choice for a unique day.
READ MORE: 21 Pub Wedding Venues for the Coolest Couples
13. The Venue at Sandy Cove – Devon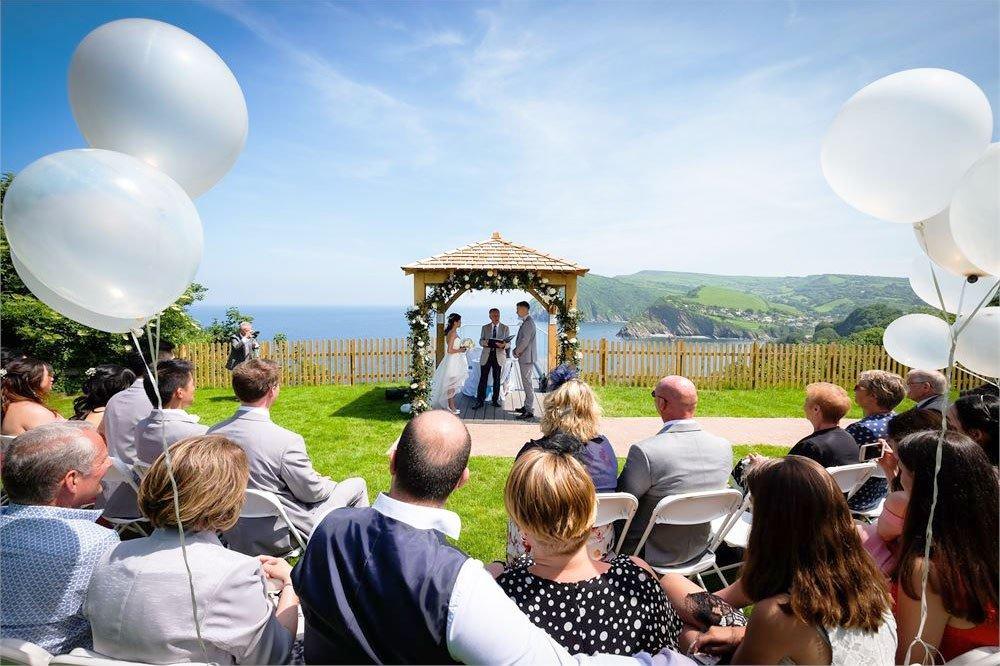 The Venue at Sandy Cove is a stunning coastal wedding venue.
We can't think of many locations more romantic than saying 'I do' from a clifftop gazebo which overlooks the sea. Seriously, the views here are incredible.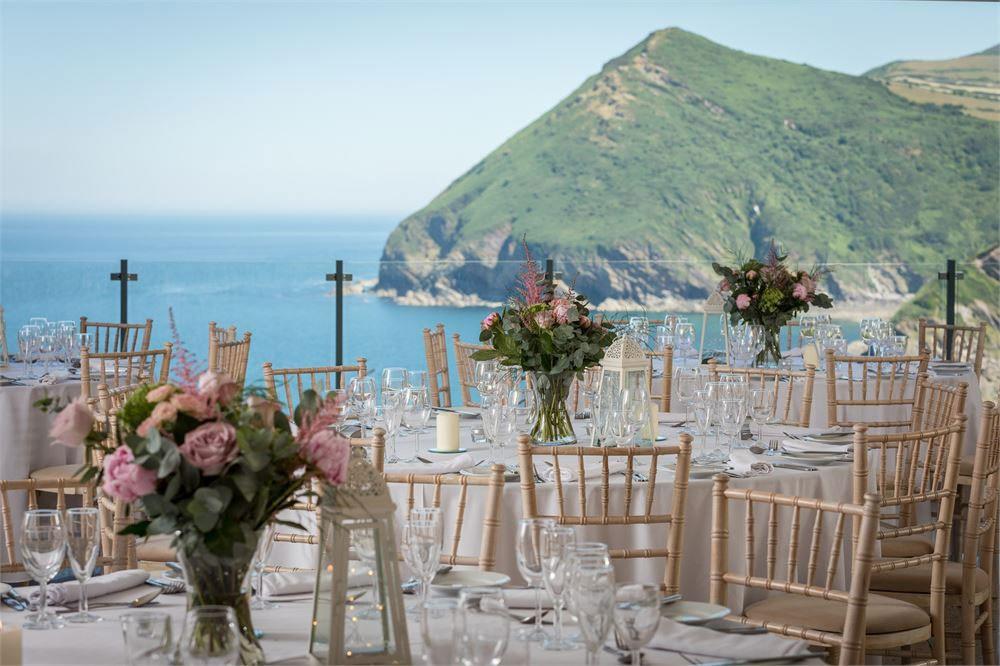 Stay on at the Sandy Cove Hotel for an unforgettable Devon mini-moon - some of Britain's best beaches are within easy reach.
14. Pendrell Hall – Shropshire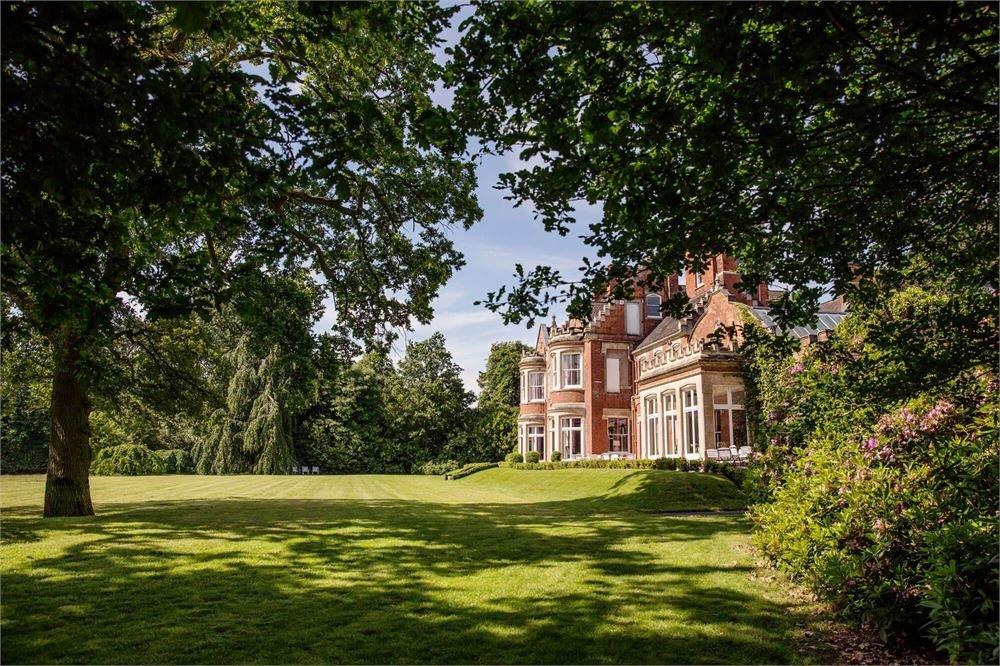 Pendrell Hall is a gorgeous Victorian country house complete with stunning gardens.
Exchange wedding vows in the romantic bandstand before enjoying a reception to remember in the grand ballroom.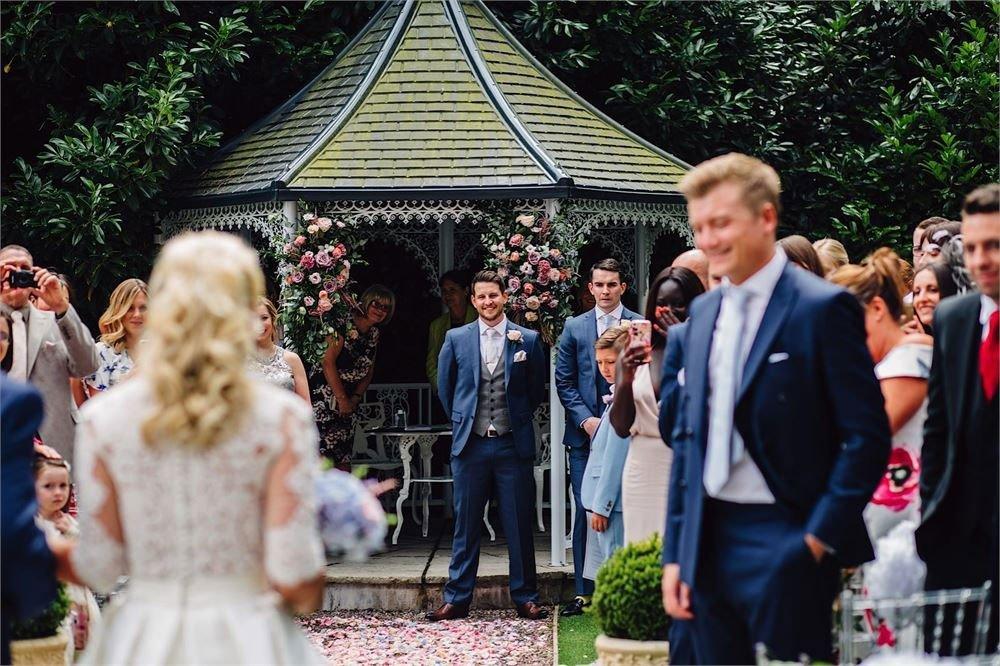 This Staffordshire venue also offers no corkage fee (great news) and stylish accommodation for 60 overnight guests. What more could you want?
15. The Walled Garden at Beeston Fields – Nottinghamshire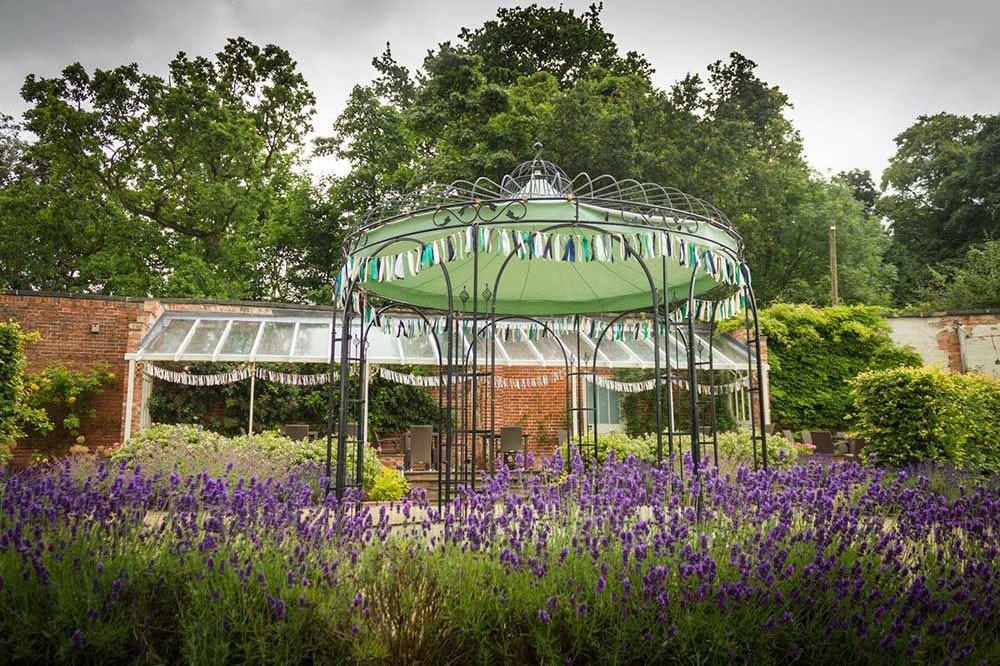 The Walled Garden at Beeston Fields is just as magical as the name suggests. It's a traditional and enchanting Victorian walled garden with a grand marquee, set amid 135 acres of historic parkland.
It would make the perfect setting for an elegant country wedding. You can say your vows under the old greenhouse which has been converted and features a back wall lined with rambling roses.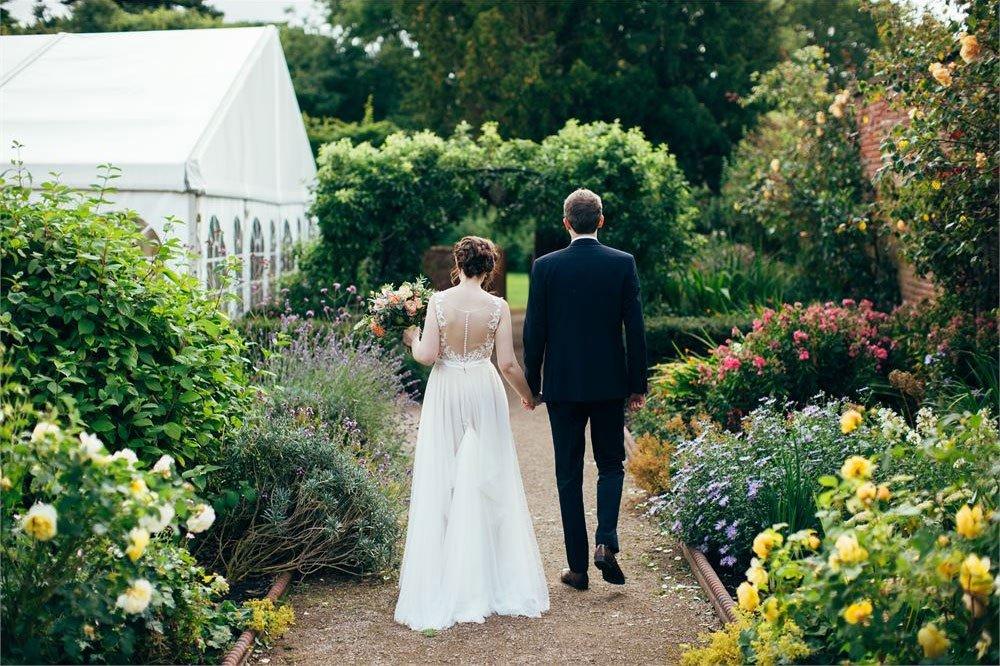 When you want to take a moment away from the madness to soak in your newlywed status, you can take an afternoon walk through apple arches and flower beds in full bloom. We can't image anything more perfect.
16. Brinsop Court – Herefordshire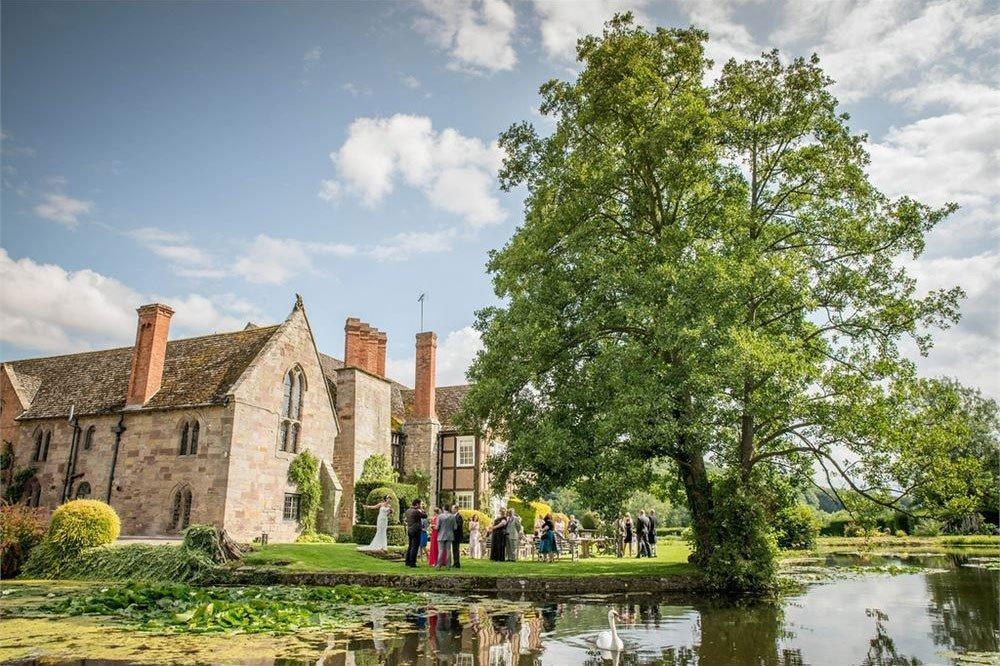 Escape to the leafy Brinsop Court Estate – a secret gem nestled in the heart of Herefordshire – to host your beautifully unique wedding.
As your guests arrive at this gorgeous woodland wedding venue, they'll be lead through the magical forest which surrounds Brinsop to the Grade I-listed manor house.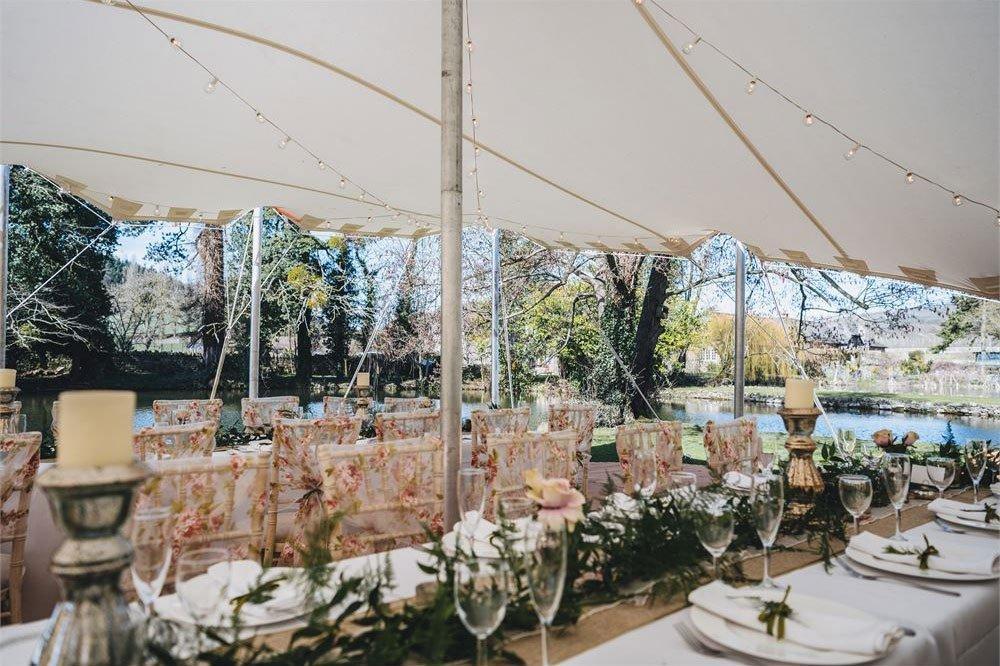 You can have your outdoor ceremony in the ancient courtyard which sits in serene woodland, followed by an outdoor drinks reception
Once the beautiful day is over, sneak away to Ivy Cottage for your final glass of bubbles in the hot-tub. It's the perfect country escape.
READ MORE: 18 of the Most Enchanting Woodland Wedding Venues
17. Cripps Barn – Gloucestershire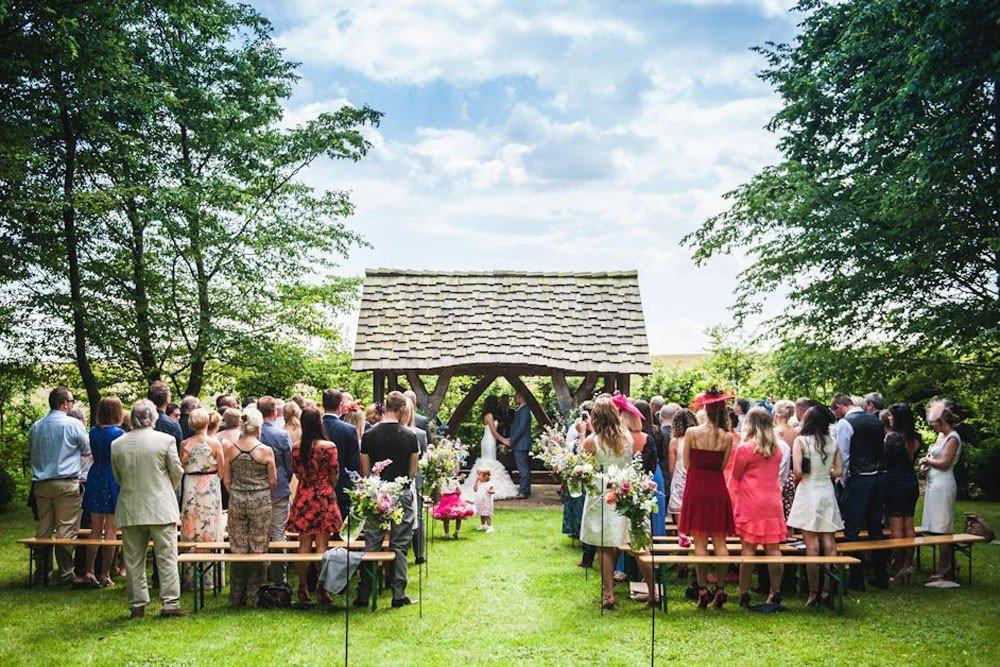 This glorious barn wedding venue sits in the heart of the Gloucestershire countryside and boasts flagstone floors, an open fire place, a large south-facing terrace with fire pits and a bonfire.
If you've been treated to a beautifully sunny day and don't want to get married inside, you can say your vows outside in the woodland glade. It's equipped with a microphone and speakers in the trees so your guests can hear your music and vows.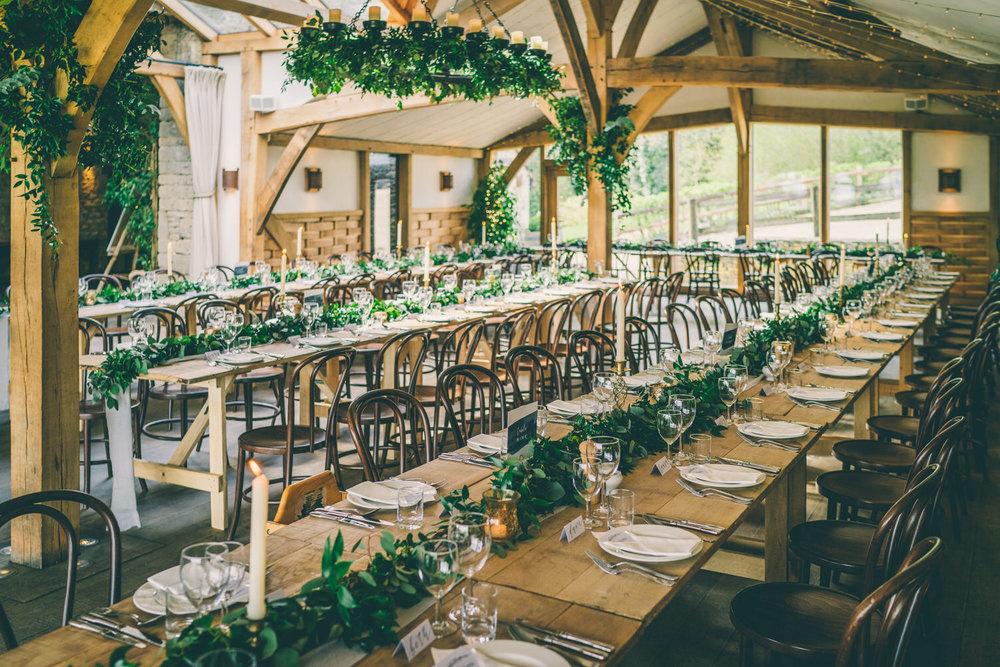 After the wedding, Cripps Barn is the perfect place to party. Plus, there's free camping available in the field next door for any outdoor-loving guests!
18. Harvest Moon – Lothian & Borders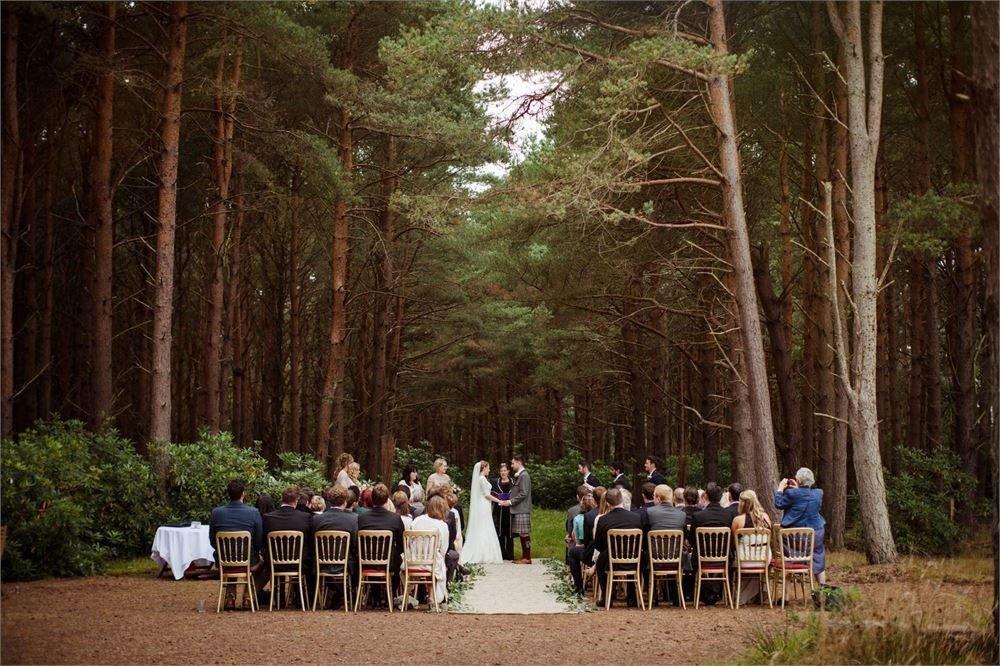 Harvest Moon is a totally unique wedding venue in Scotland, ideal for anyone who love the great outdoors.
Say your vows at the treehouse site with stunning views of Bass Rock, and continue the woodland theme by retiring to the amazing honeymoon treehouse at the end of your special day.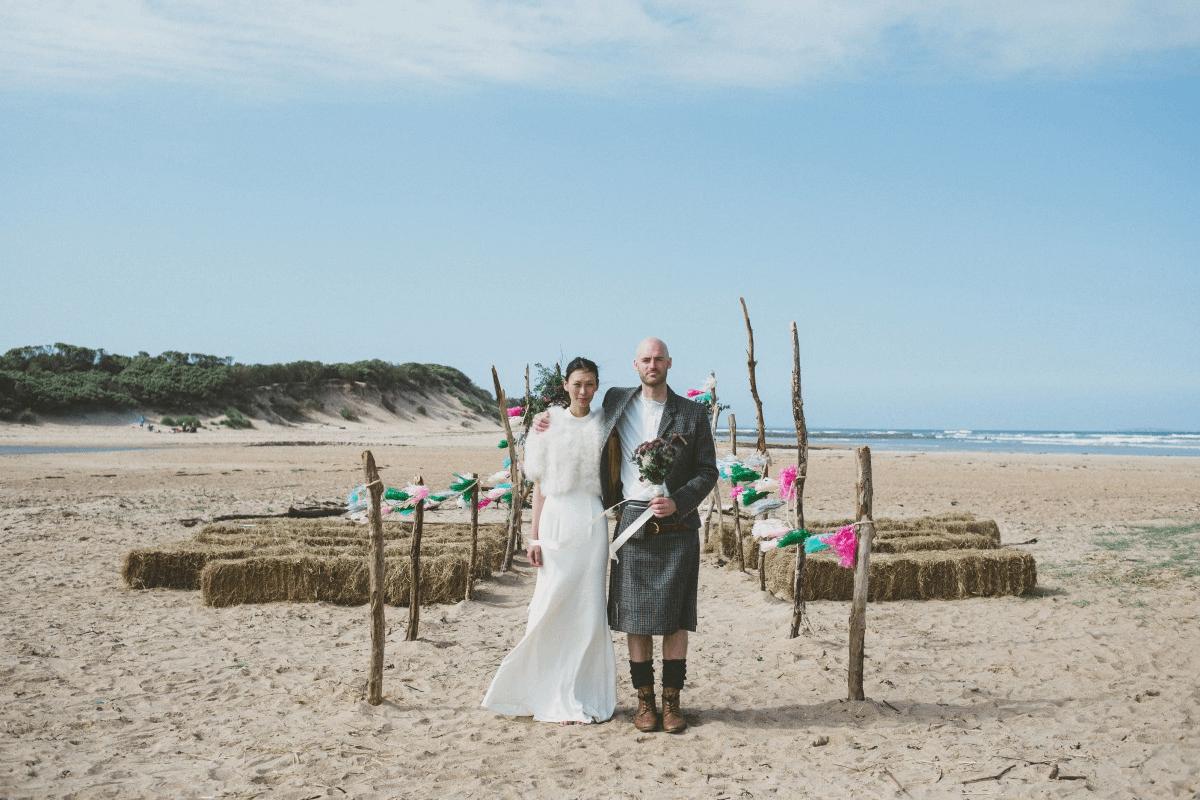 If you'd rather feel the sand beneath your toes during your outdoor wedding ceremony, Harvest Moon also offers couples the chance to get married on a breathtakingly beautiful beach. Your first-night accommodation here will be a beautiful safari tent with a view of the sea.
19. Lusty Glaze – Cornwall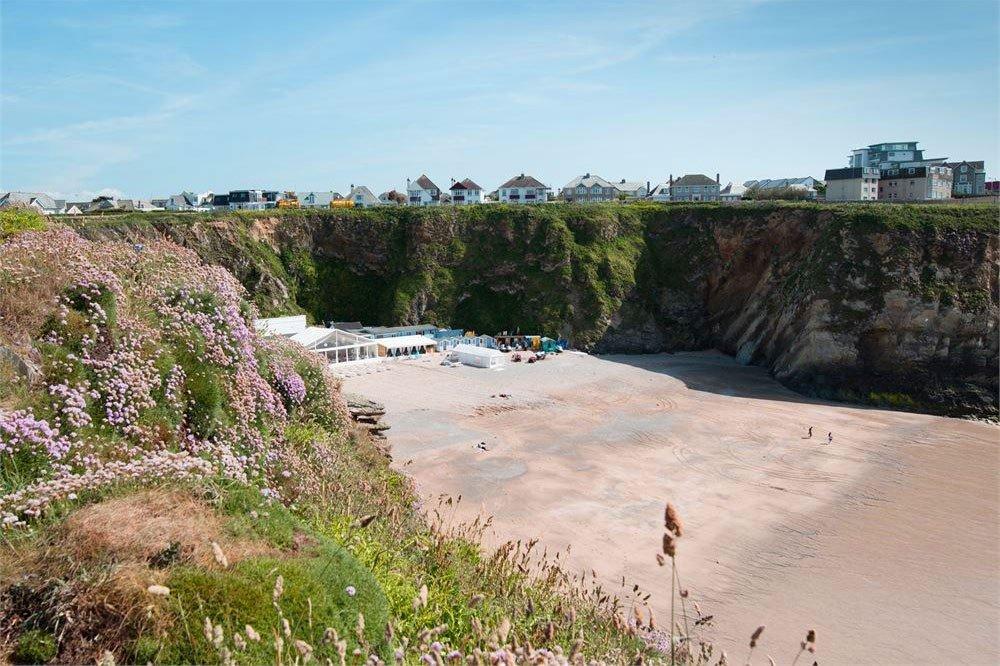 For a seaside ceremony with a spellbinding view, Lusty Glaze is a dream outdoor wedding destination for lovers of the coast.
This spectacular Cornwall wedding venue is sheltered on a private beach in the North of the county; thanks to the immaculate blue sea and white sand, this spot was crowned Britain's Best Beach by The Sunday Times!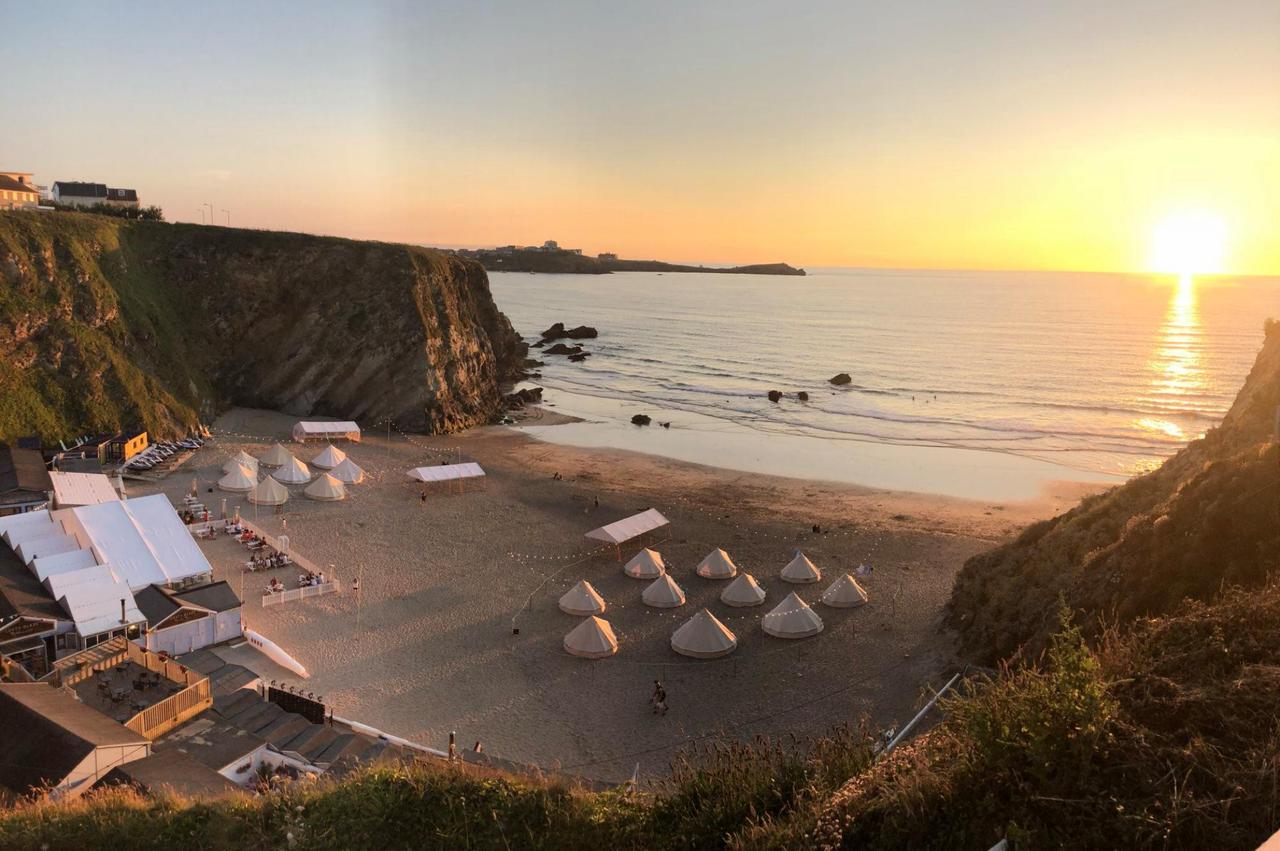 Offering everything from civil ceremonies to full wedding feasts, Lusty Glaze Beach is the most stunning of blank canvases. Whether you're going for barefoot boho, an intimate autumn wedding by the wood burner, something a little more formal, or anything in between, you'll be able to call the beach your own.
20. fforest Farm – Pembrokeshire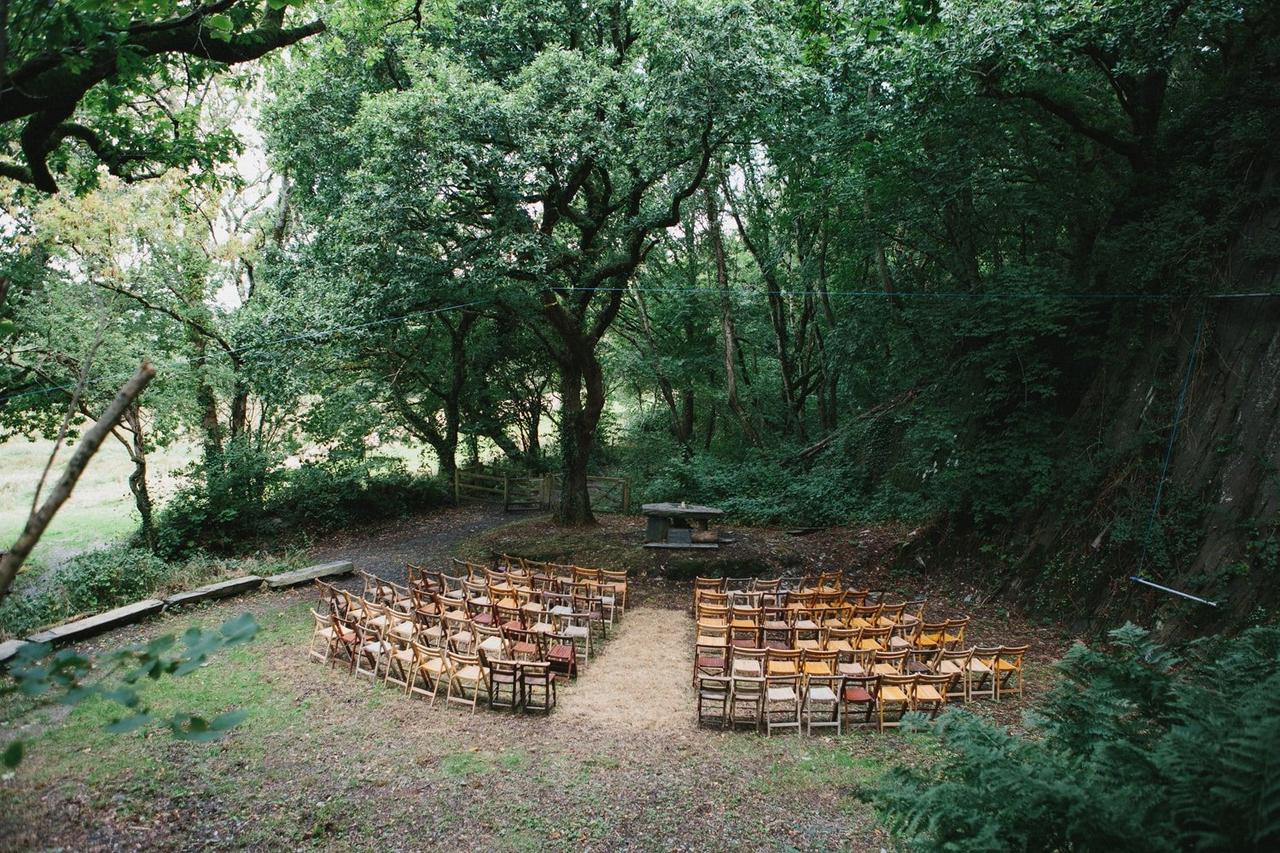 fforest Farm (no, that's not a typo, that's the name) has everything you need for a truly incredibly outdoor wedding: glorious countryside, plenty of on-site event spaces including tipis and a private pub, and beautiful accommodation.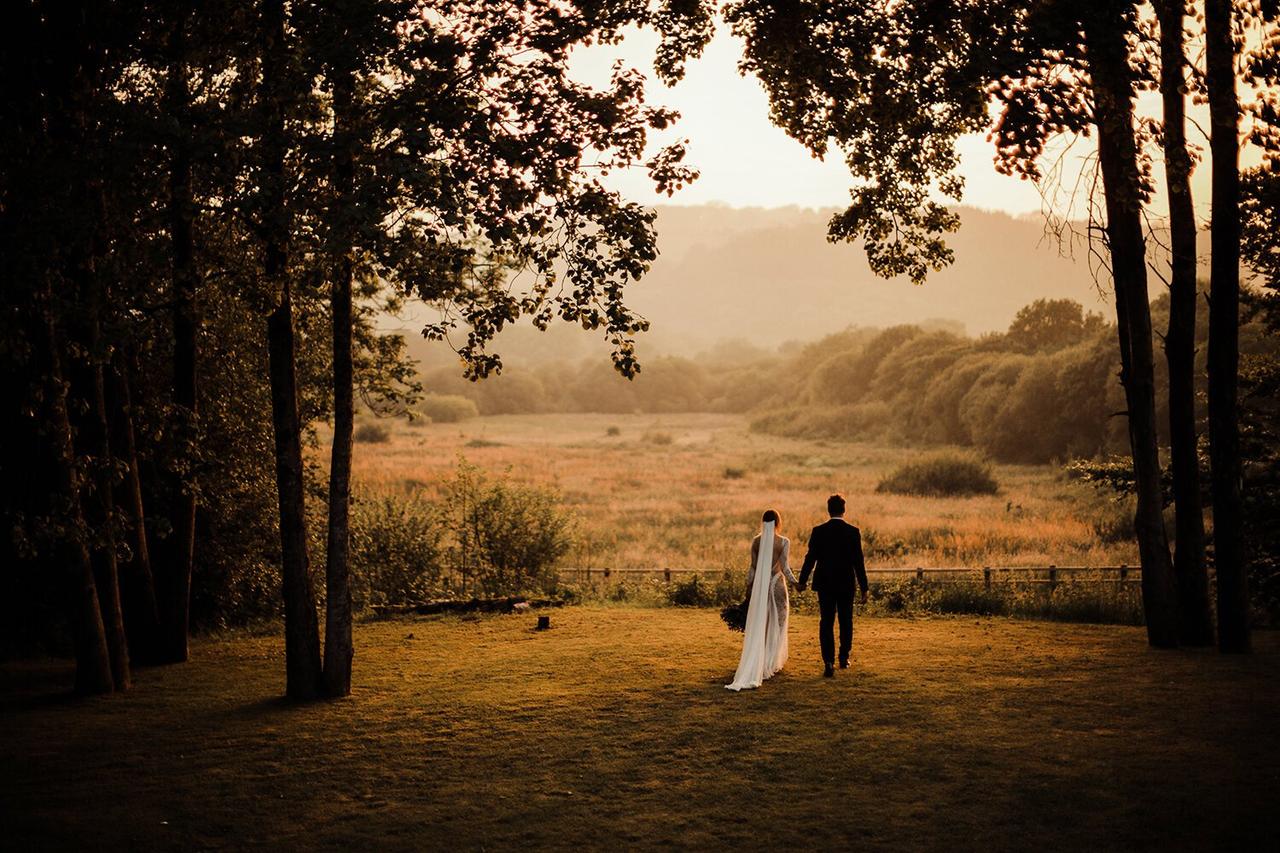 For a laidback wedding in spectacular surroundings, fforest is hard to beat. It's the perfect venue for a whole weekend of celebrating with your loved ones.
READ MORE: 15 of the Best Festival Wedding Venues for the Coolest Couples
21. Tall John's House – Powys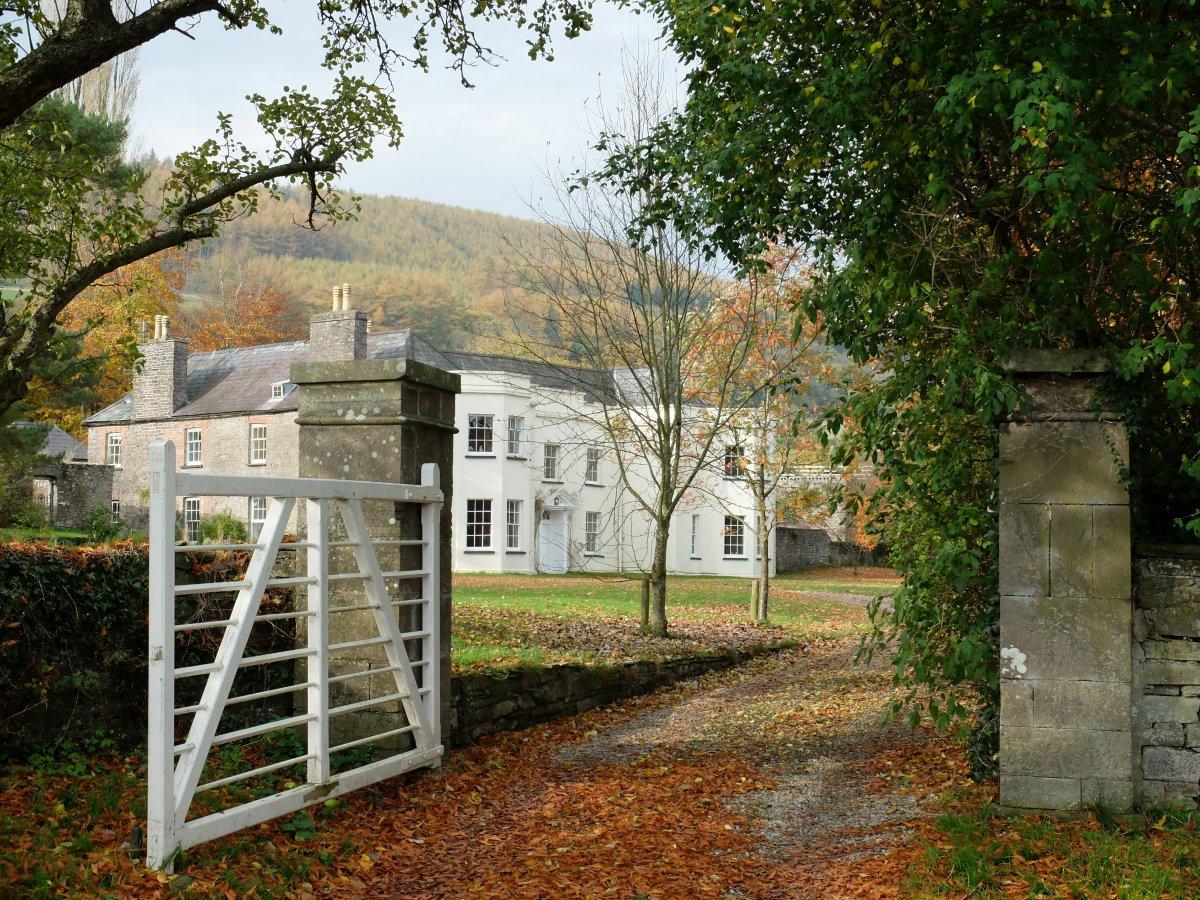 Tall John's House is a wedding venue in Wales that's as flexible as it is beautiful. There's no corkage charge and no set suppliers, so you can put together a perfectly bespoke wedding.
Wedding receptions take place in the blank-canvas barn - you can attach a marquee if you have a larger guest list - and you can also have drinks in the bewitching walled garden.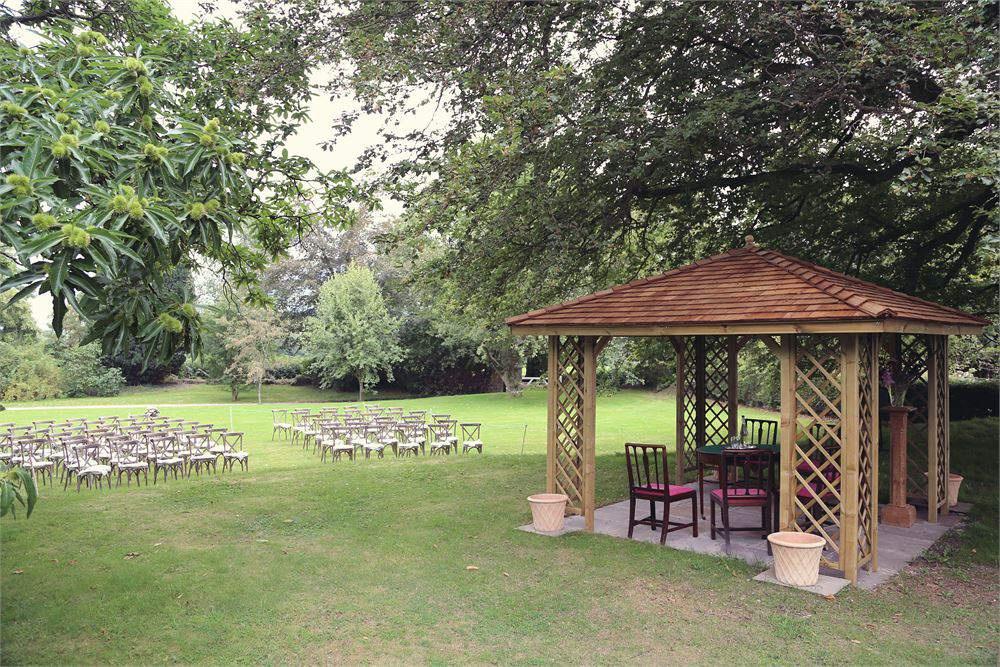 There are three lovely indoor options for indoor ceremonies, but you can also get married outdoors at the gazebo.
Round of a memorable celebration with a night at on-site cottage The Coachmans - hire is included in the price and you get a romantic breakfast after the wedding!
22. Hayne House – Kent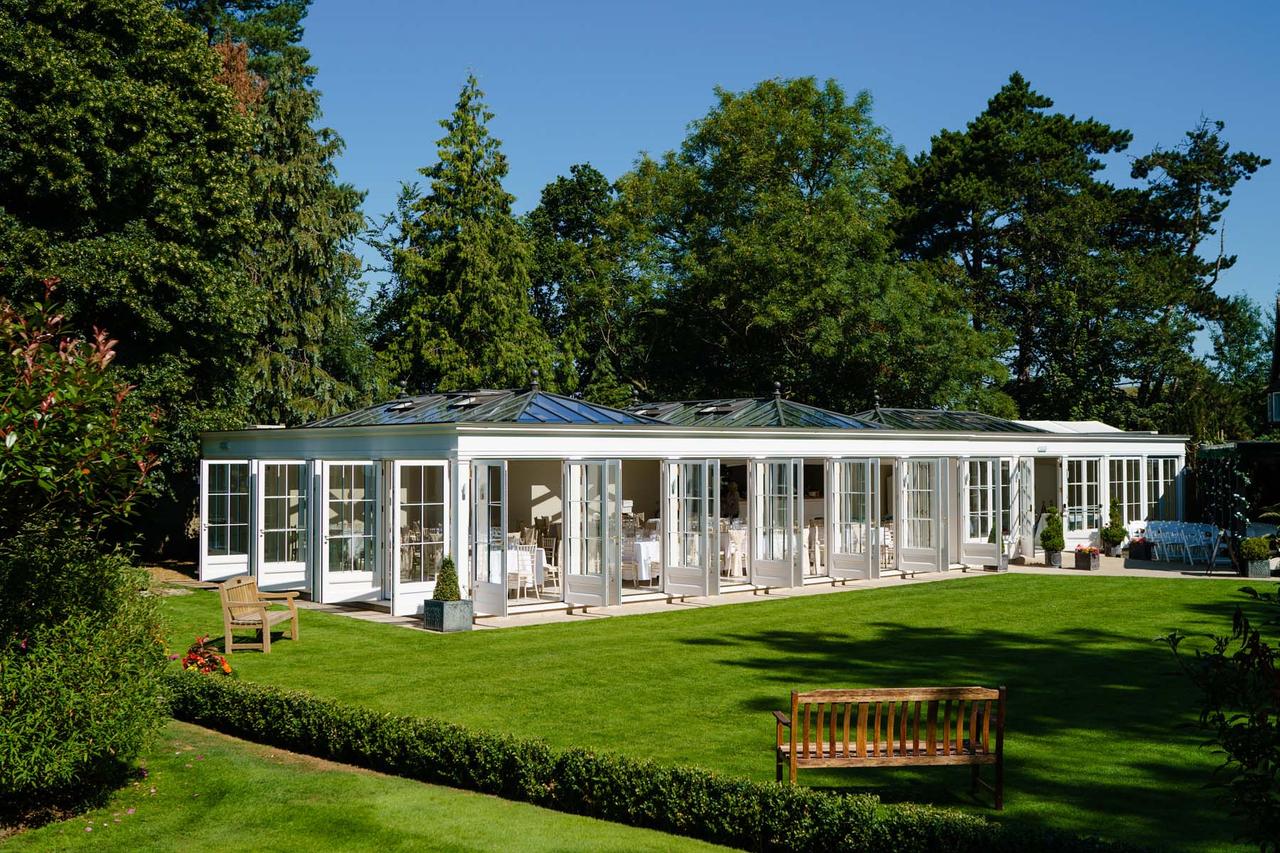 Hayne House is a gorgeous Kent wedding venue that certainly makes the most of its setting, with a light-filled orangery that's a real indoor-outdoor space. Have all the doors open in spring and summer to feel like you're sitting right in the English cottage garden.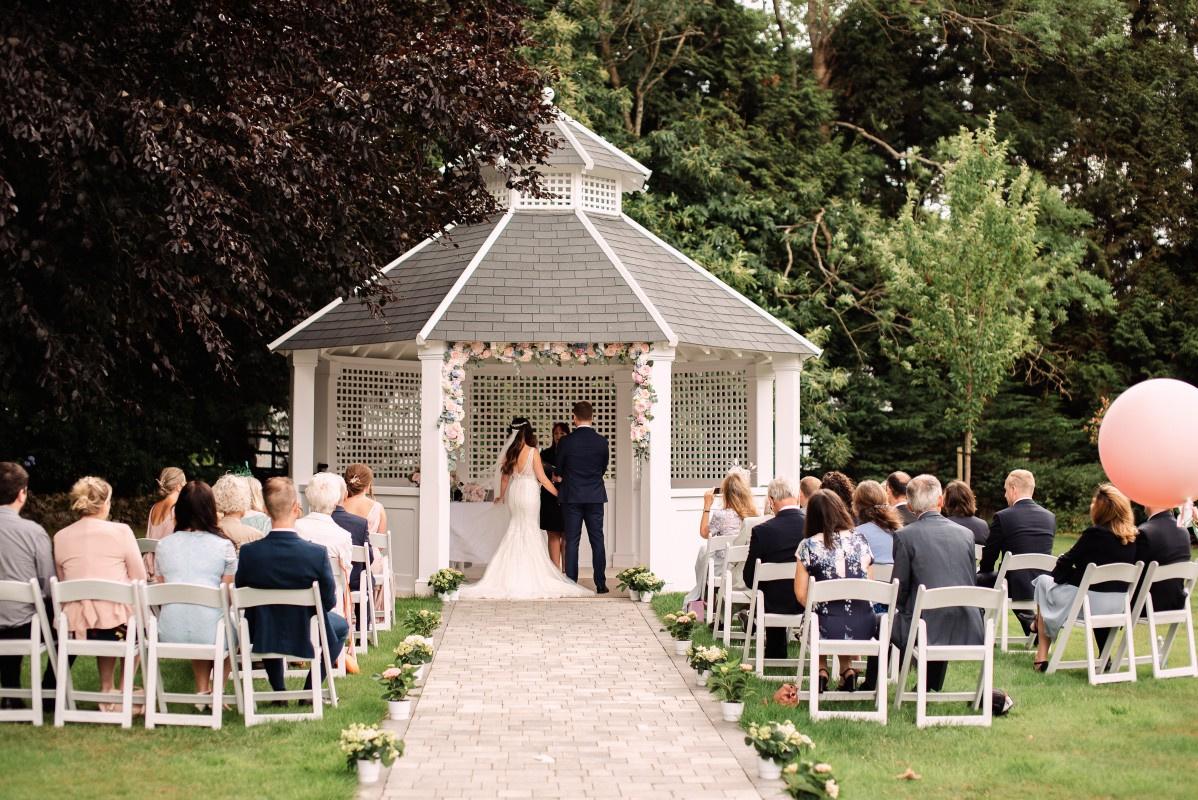 For an outdoor ceremony, there's the beautiful pavilion - a tranquil spot for an al fresco 'I do'.
23. Pennsylvania Castle – Dorset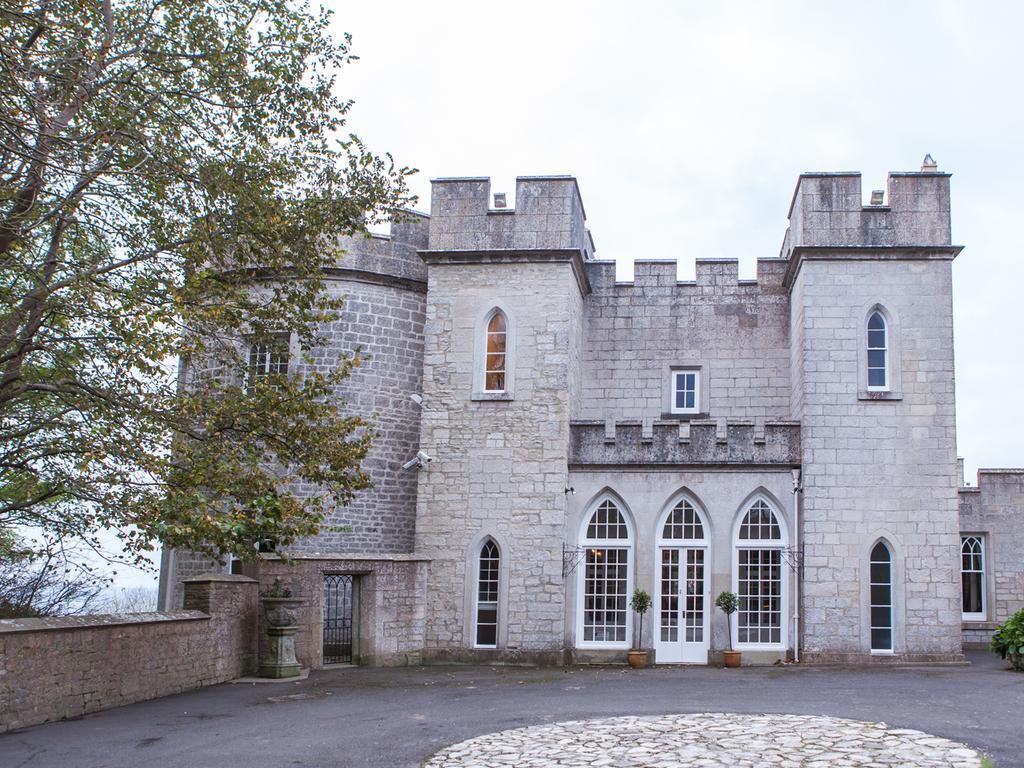 Pennsylvania Castle is a luxurious option for a wedding, whether you're having a larger-scale celebration or keeping it intimate. The castle is hired on an exclusive basis, so you can enjoy its loveliness in privacy.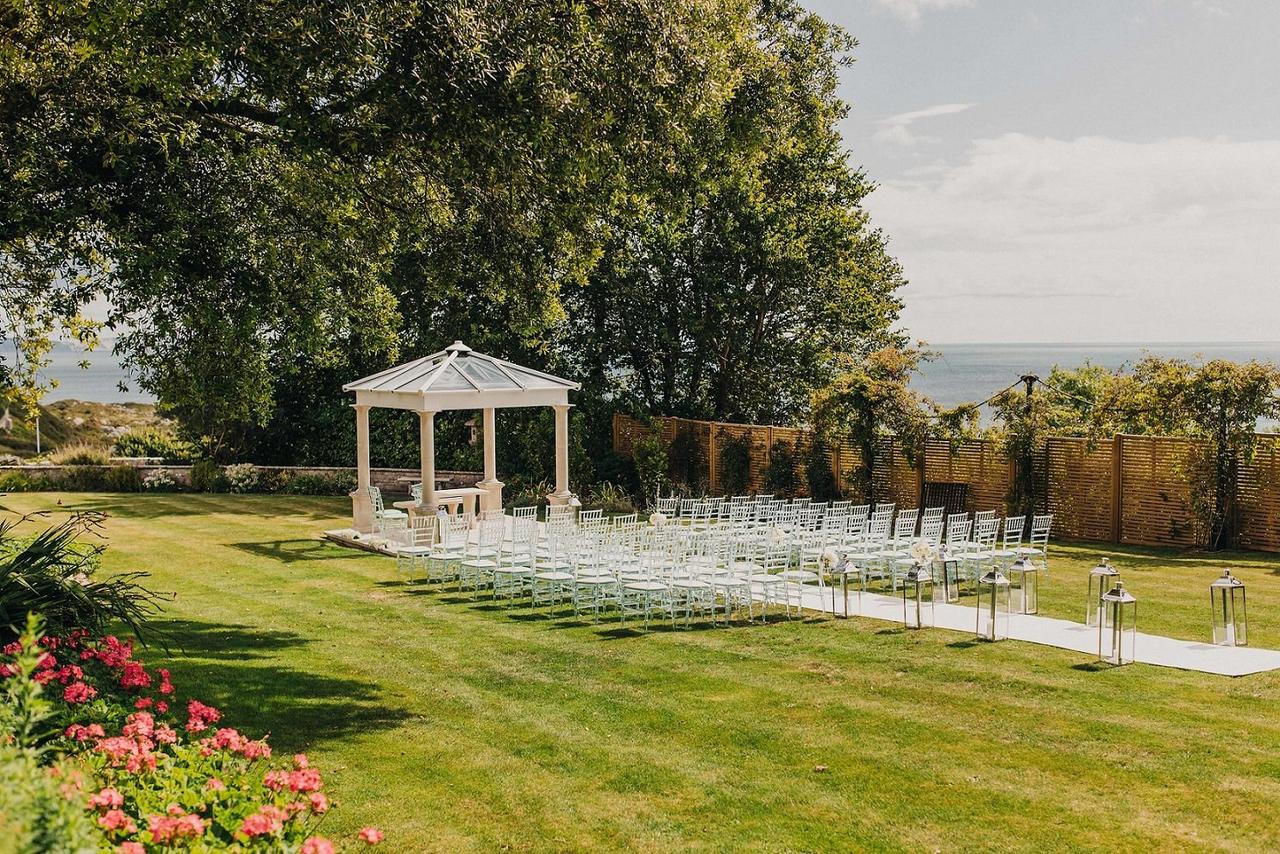 The outdoor ceremony space is truly stunning, with sea views at every turn.
24. The Woodlands – Leicestershire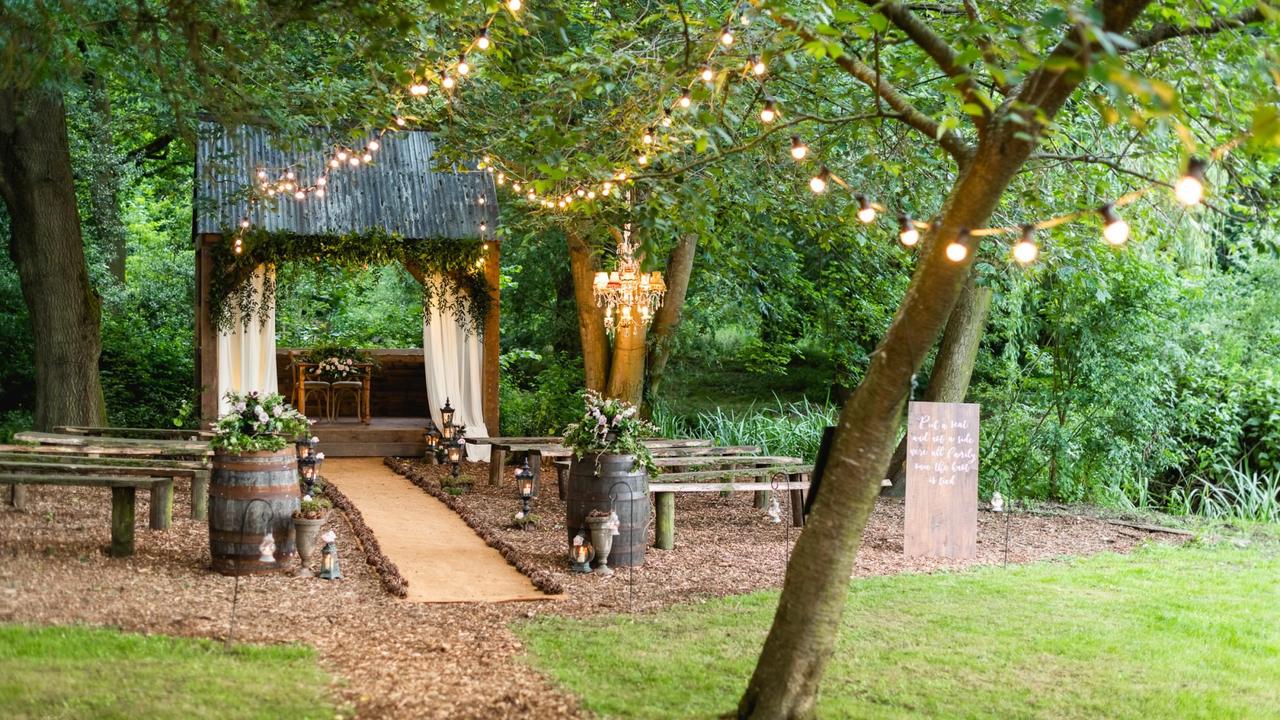 The Woodlands is a ideal venue for a boho-chic outdoor wedding ceremony.
It's also licensed for indoor ceremonies, of course, in case of inclement weather!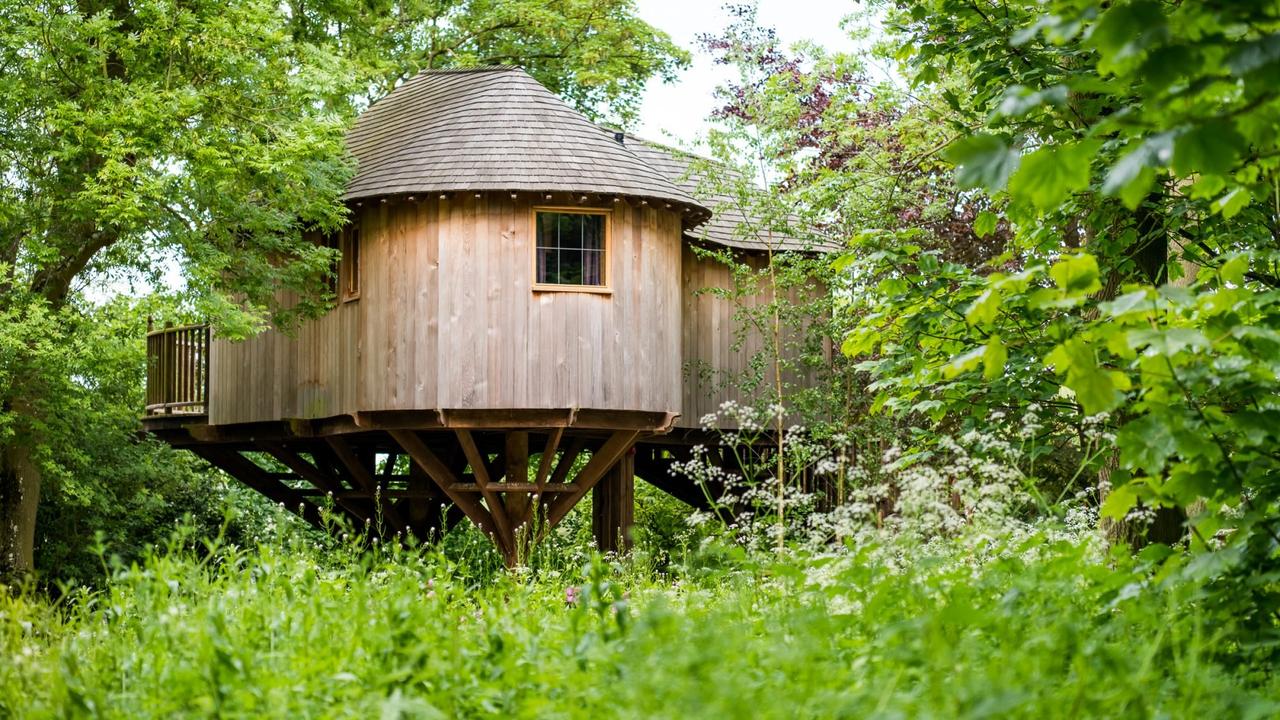 There's a light-filled indoor reception space, as well as plenty of accommodation on site.
Make sure you snag the Treehouse for yourselves - it's a lovely place to wake up as newlyweds.
25. Garthmyl Hall – Powys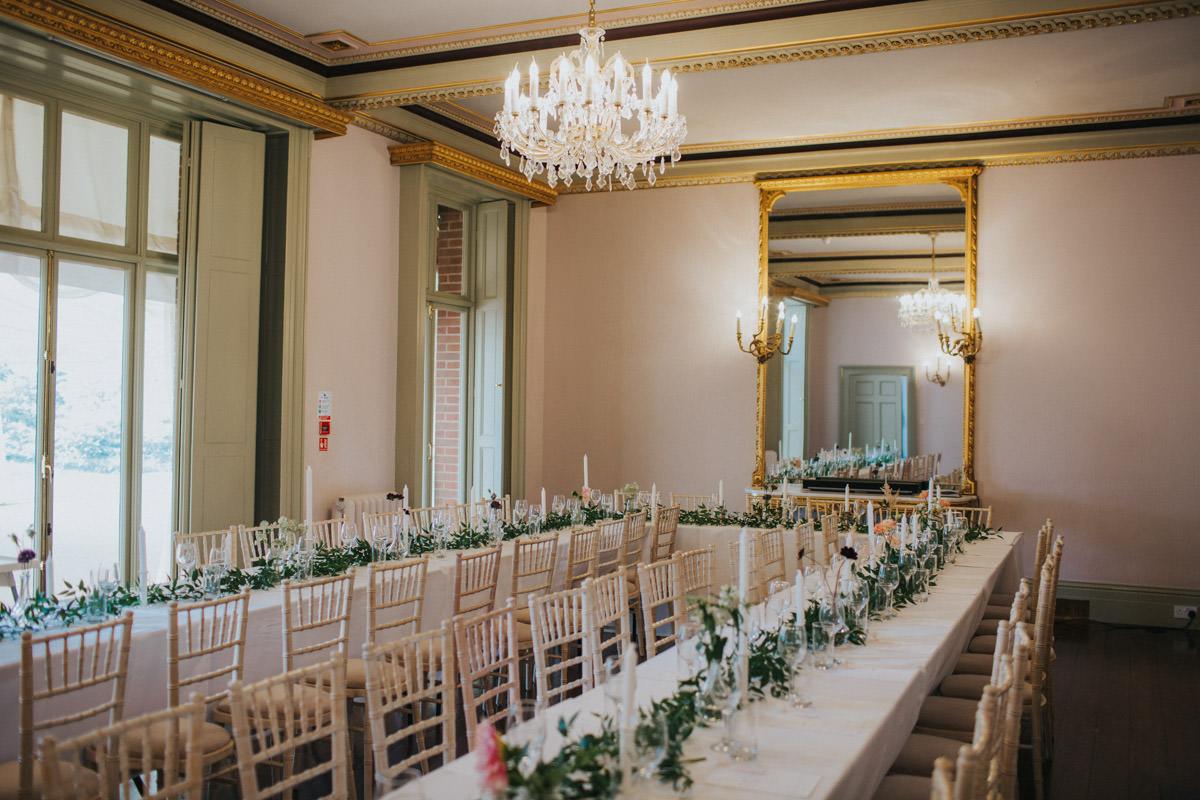 Garthmyl Hall is a wonderfully elegant wedding venue. There's attention to detail in every last space, from the blush-and-gold Ballroom to the individually designed bedrooms.
The emphasis here is on versatility - there are no set suppliers, and you can use the various spaces as you choose.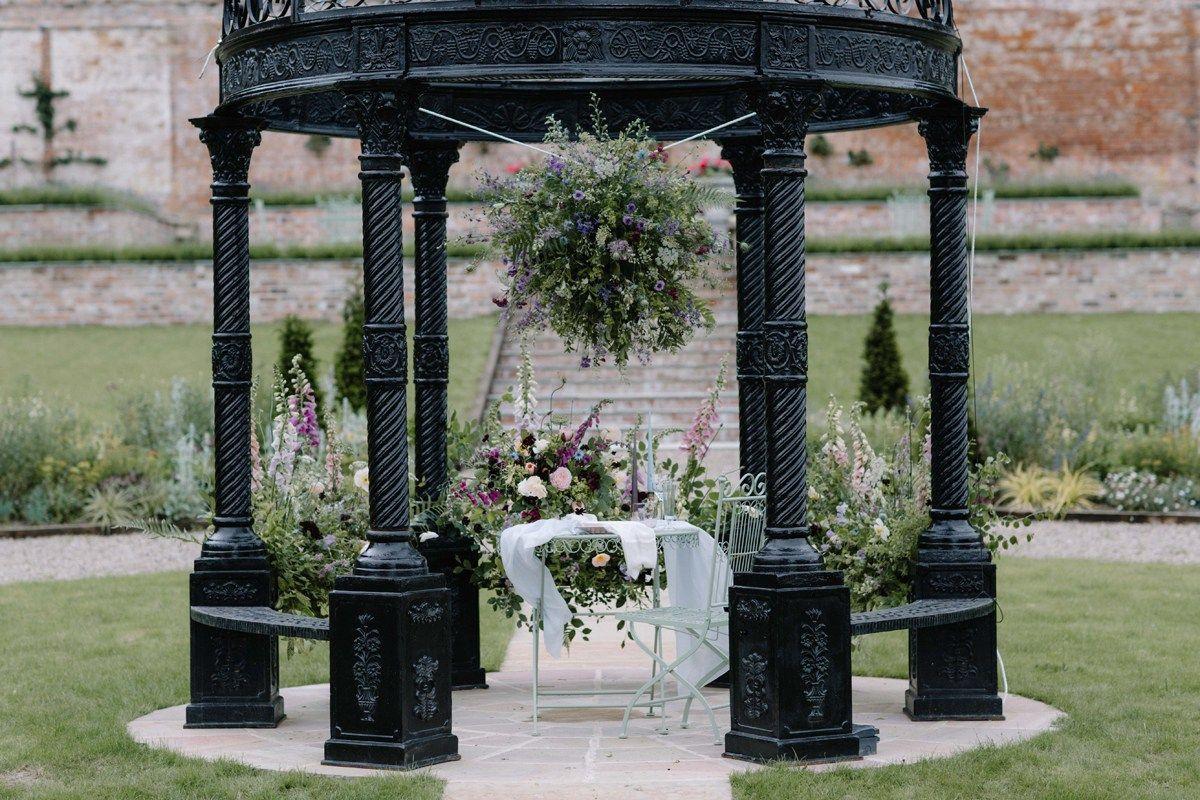 Our perfect wedding at Garthmyl would start in the luxurious honeymoon suite, which has plenty of space for getting ready. We'd then have an outdoor ceremony underneath the wrought iron gazebo in the idyllic walled garden.
Feeling inspired? You can find even more outdoor wedding venues listed in our directory.