Wedding SOS: How to Have an Eco-Friendly Wedding
Want to plan a wedding that leaves you feeling totally guilt-free about the environment? Here's how to have an amazing eco-friendly wedding!
We have included third party products to help you navigate and enjoy life's biggest moments. Purchases made through links on this page may earn us a commission.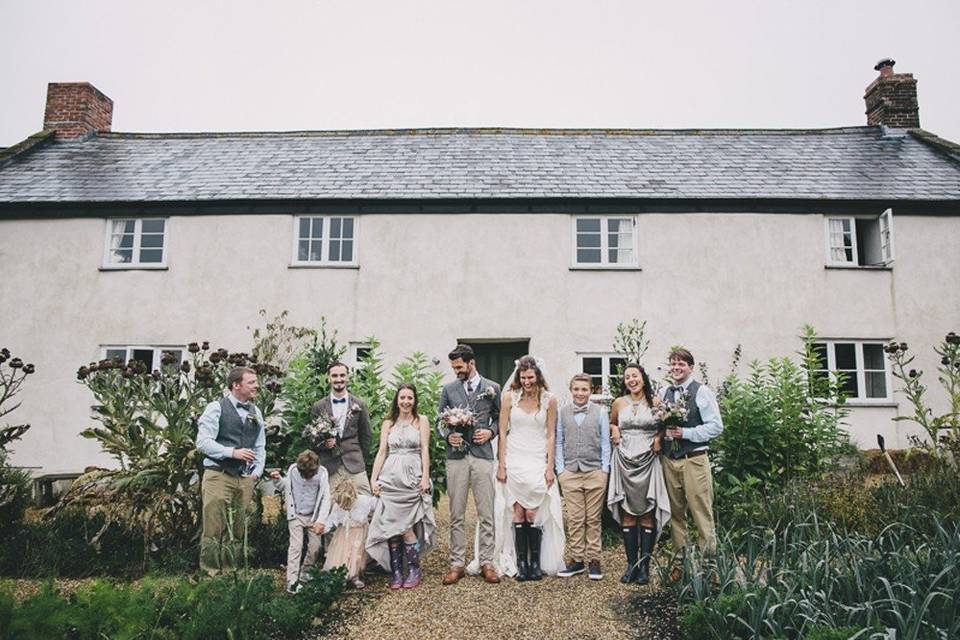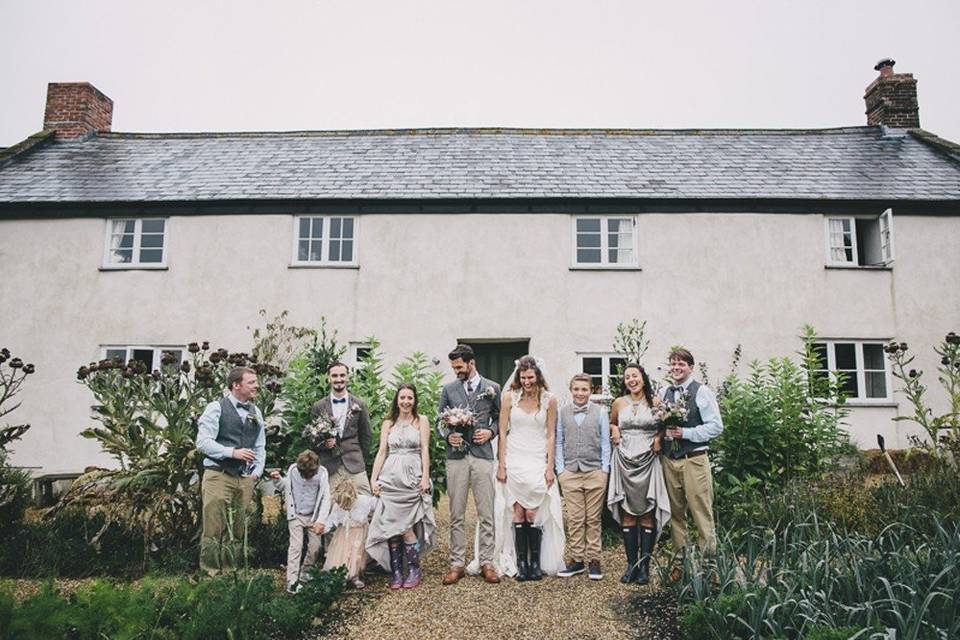 Weddings don't tend to be hugely eco-friendly events. There can be a lot of food waste, throwaway decor and plastic packaging, not to mention the carbon footprint of all your guests travelling there.
An increasing number of couples are looking at ways of having an eco wedding or adopting a few eco-friendly ideas to make their wedding day that bit more sustainable.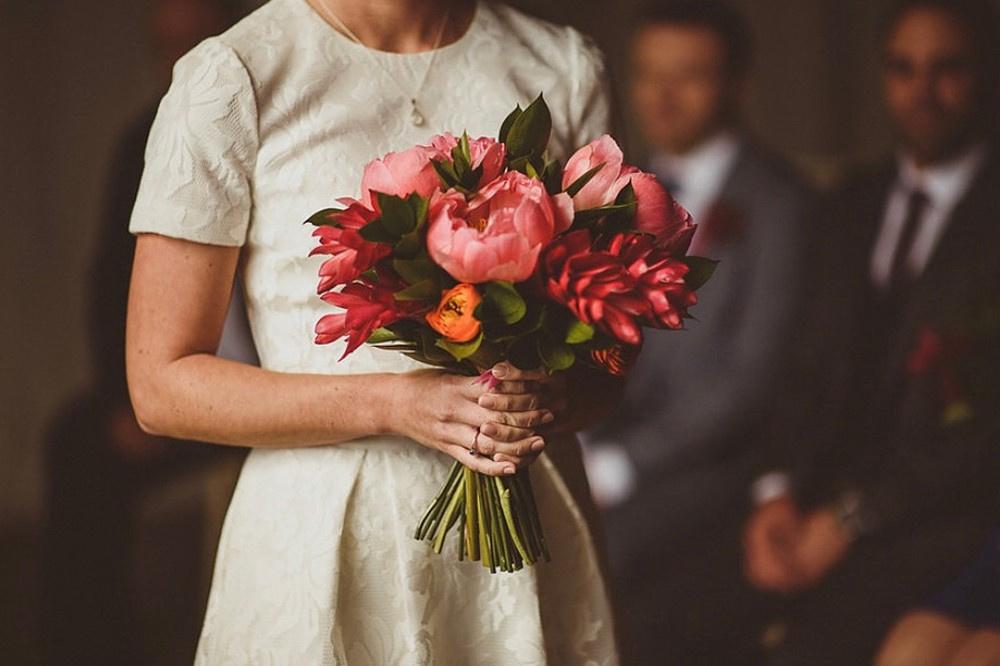 Image:  Wildfire Flowers
From using local wedding suppliers to finding a green wedding venue, these eco wedding ideas can give you a fantastic theme when you tie the knot, save you money and give your guests food for thought. The key thing is that throwing an eco wedding shouldn't feel like a chore, which these brilliant ideas don't.
Whether you want your day to be green from start to finish, or you're looking for just a couple of eco-elements to give the wedding an ethical twist, these eco-friendly wedding ideas don't require much effort but give a big reward.
We spoke to Tara Button, founder of BuyMeOnce, which specialises in sustainable, long-lasting products (think your heirloom Le Creuset), who threw her own eco wedding for her top tips!
Eco-Friendly Wedding Venues
Your wedding venue choice is actually the biggest factor in having an eco-friendly wedding. Don't think that means you need to be signing up to compostable loos and a tipi if that's not your thing.
"A wedding doesn't have to be in a farm or field to be eco-friendly. It's simply a question of reducing the amount of energy and material used to bring the day together," explains Tara. Here's how to find an eco-friendly wedding venue: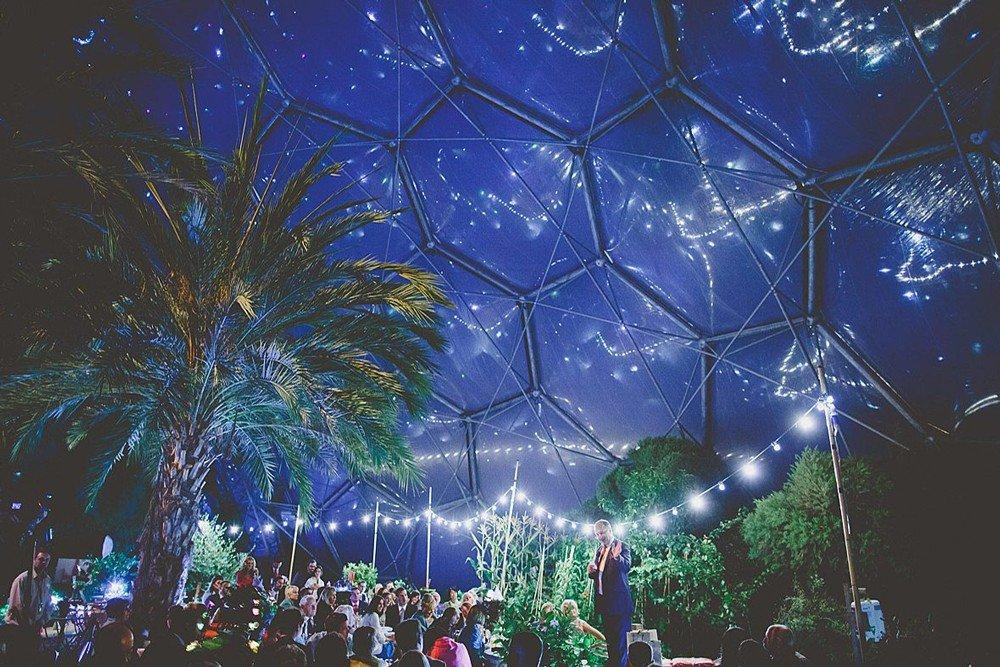 Images: Eden Project
1. Choose a Location Close to You
"The biggest carbon footprint of your wedding is from travel, so if you can find a place you love near the majority of your guests, that will be the biggest win," says Tara. "If a few people have to fly in, you can always offset their air travel. If you have to hold the wedding in a different country, you can't force people to offset their air travel, but you can put a link to a carbon offset program in the invite with a friendly nudge and hope for the best. Check out goldstandard.org."
2. Find a Sustainable Venue
Instead of transporting and constructing a venue like a marquee, choose a permanent building like a hall, barn or country house. If they regularly host events, they'll have the infrastructure set up to adapt to your eco wedding, like recycling facilities and good contacts with local suppliers. Eco venues don't have to be barns and tipis (although we love those too, like the fantastic Sheepdrove Organic Farm!). You could go for the quirky River Cottage, impressive Doddington Hall or iconic Eden Project – there's so much choice.
READ MORE: The Prettiest Rustic Wedding Venues
3. Reduce the Number of Guests
A tricky one, we know. But being strict with your guest list reduces waste and the number of guests who need to travel. The benefit is a lovely intimate wedding, which can save you money or free up some budget to spend on food or drink for the guests.
Eco-Friendly Wedding Favours
Forget sweet wrappers and cellophane gift bags: an eco-favour is much better for the planet, particularly if you're having a big wedding and providing favours for hundreds of guests. Here are some eco-friendly wedding favour ideas: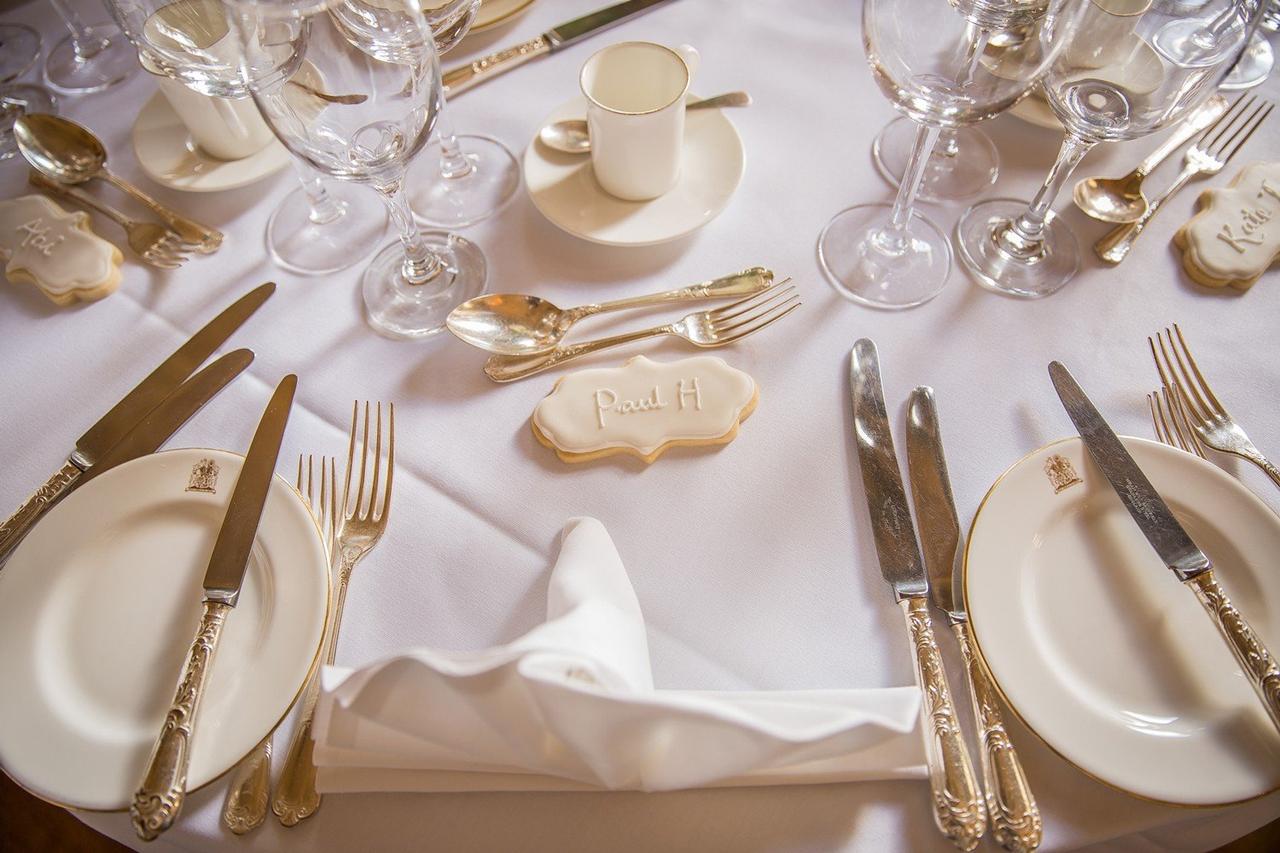 Image Credit: Buy Me Once
1. Double Up with Place Cards
At Tara's wedding, she did away with heavily packaged favours and place cards. "Instead of printing names on throwaway bits of paper for the table, my friend Charlotte baked 100 biscuits which acted both as favours and name tags." Rather than prevailing upon friends to bake for you, you can try The Kitsch Hen, who use local, fairtrade and organic ingredients and avoid excess packaging when sending out biscuits.
2. DIY Your Favours
Use reusuable jars to serve up homemade jam, a herb cutting, hot chocolate mix or handmade soap for your guests. Little bags of confetti are a lovely addition to the table and you can make your own very easily by drying out rose petals which you can collect from neighbours and friends' gardens. If you can't source enough petals, you can buy natural, 100% biodegradable petal confetti from Shropshire Petals and mix and match to your colour scheme.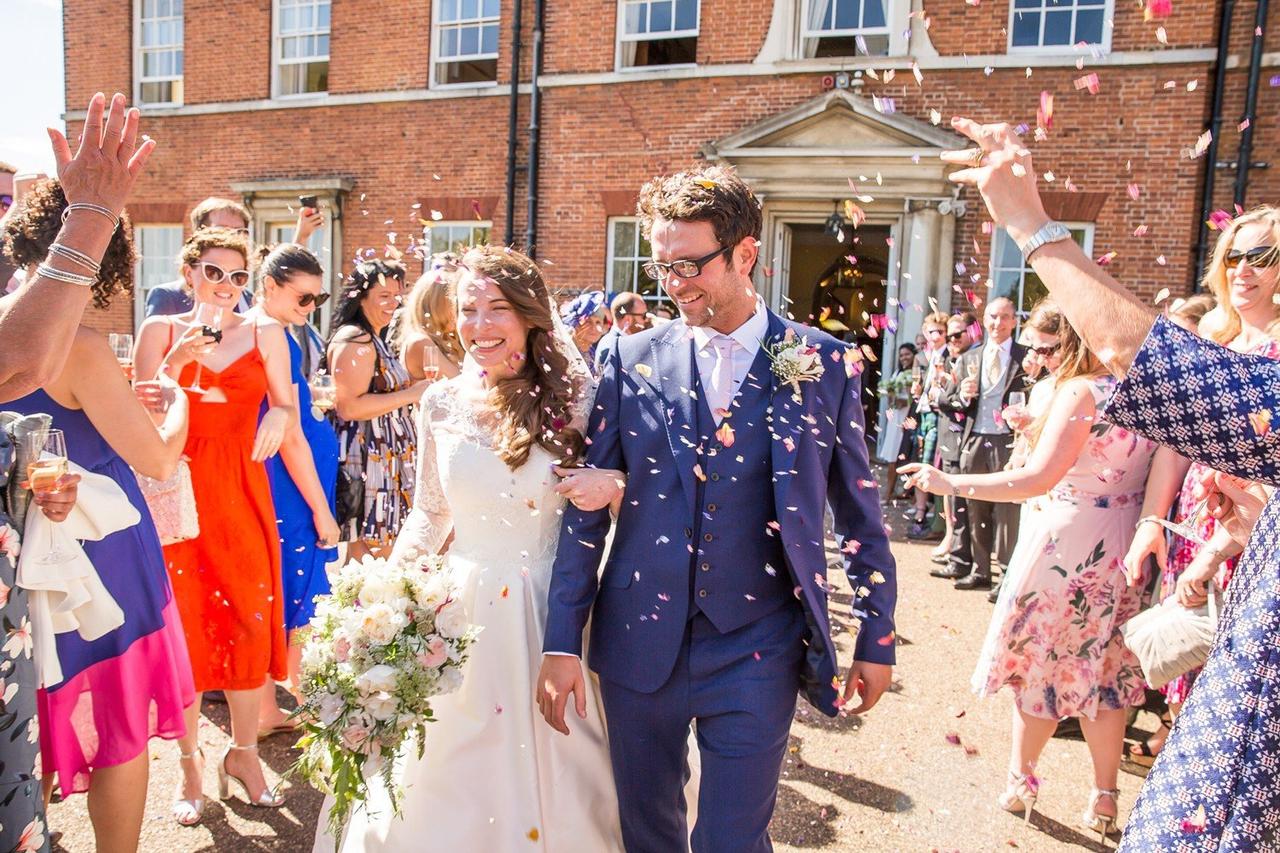 Image Credit: Buy Me Once
3. Give Gifts That Keep Giving
Buy favours that give back to both the environment and charity like packets of wildflower seeds. Wildflower Favours specialise in charity packs, from chilli seeds for Action Against Hunger to wild blooms for Friends Of The Earth's Bee Cause appeal. You can make your own birdseed favours easily from seed bought from the RSPB.
READ MORE: Feel-Good Charity Weeding Favours
Eco-Friendly Wedding Dresses
Consider how many outfits you're buying for your wedding, from your dress to suits, bridesmaid dresses and flower girl clothes. You can hire out the suits, as is common practice, which will reduce some of the environmental impact, but that won't be the case for your dress.
Here's some ideas for how to make your wedding dress and bridesmaid dresses more eco-chic: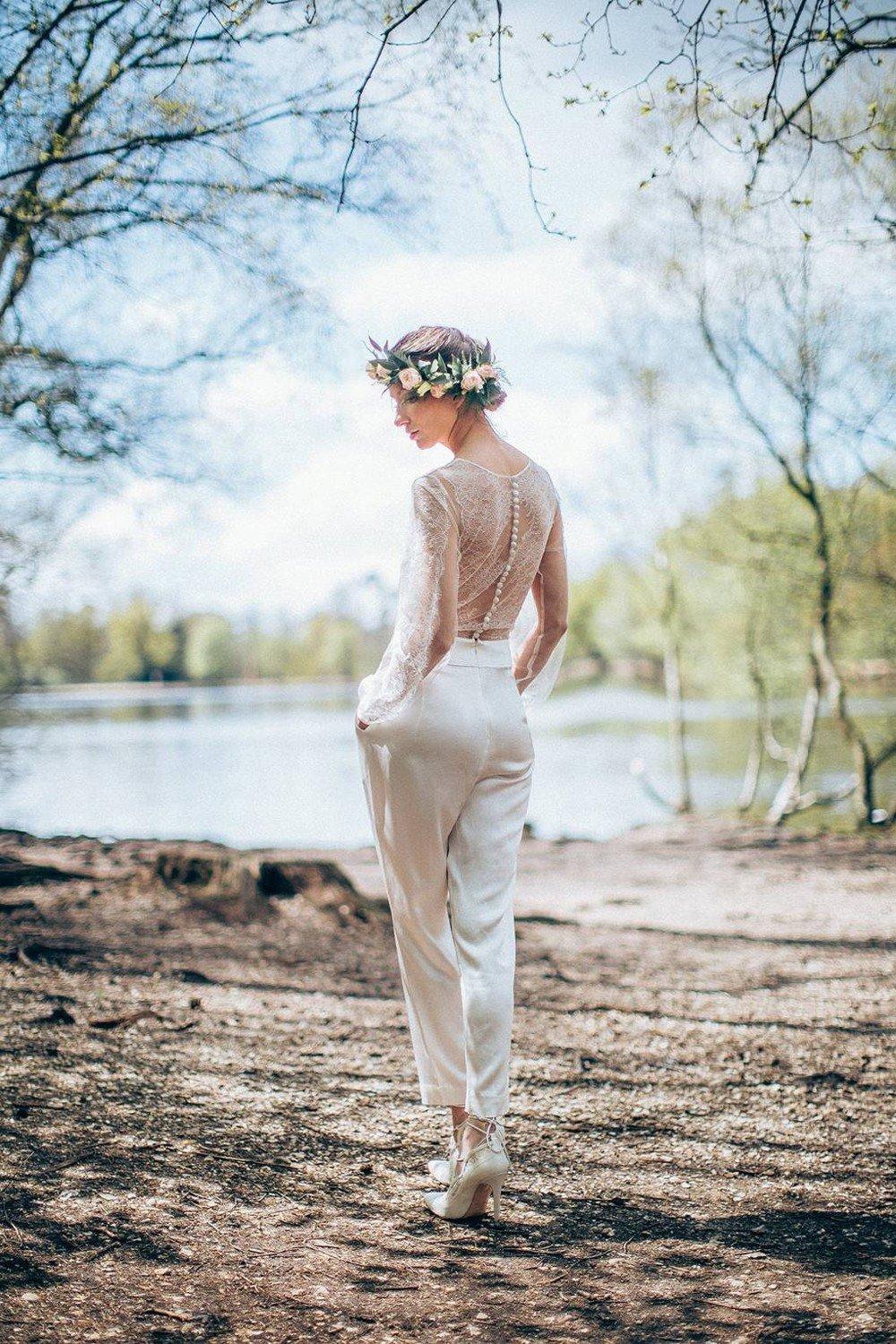 Image: Sanyukta Shrestha
1. Go For a Vintage or Pre-Loved Dress
Reusing a dress by going vintage or pre-loved is a great eco option and reduces the cost. Tara recommends Abigail's Vintage Bridal and the luxury site Open For Vintage as great places to start your search. For second-hand dresses, StillWhite is your first stop to get a designer bargain and Preloved. This is equally as relevant for bridesmaids dresses – vintage styles flatter most body types so your girls will all find something they love.
2. Choose an Ethical Designer
Eco-fashion is thriving in the UK and if you want to make a big sustainable statement, a green gown is the way to do it (not in colour, unless that's what you fancy!). Seek out designers committed to environmentally-friendly fabrics and ethical production. This includes using organic, sustainable materials like Julie Dutton who uses a cool bamboo fabric, going for British-made designs or a designer opposed to using sweat shops. Tara suggests looking at The Conscious Bride, Sanyukta Shreshta, and Sister Organics.
READ MORE: 47 Vintage Wedding Ideas
3. Don't Trash Your Dress
It's become a popular trend to do photoshoots where you trash your dress by jumping in the sea or wearing it horseriding. But saving your dress to hand down to the next generation or selling it on are much more ethical and help it bring joy to someone else. We have lots of other creative ways you can reuse your dress here.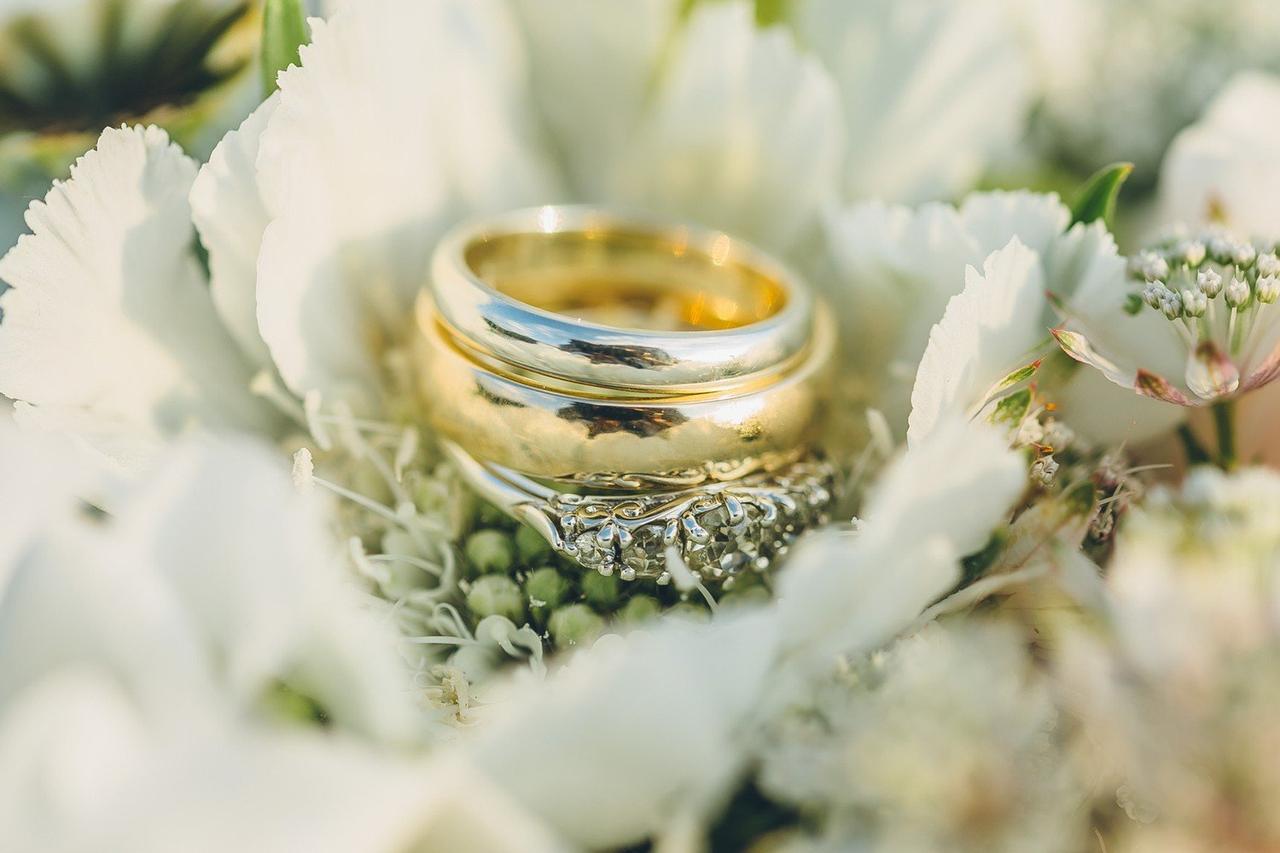 Image Credit: Buy Me Once
4. Choose an Eco-Conscious Ring
Tara chose a ring by Joy Everley for her eco-friendly wedding. "They use recycled and fair-trade metals and gorgeous vintage and ethical stones so you don't have to worry about wearing a blood diamond," she explains. Check out our round-up of 37 gorgeous ethical engagement rings.
5. And Think About The Rest of Your Accessories
Choose an ethical accessories designer that uses organic or fairtrade materials, zero waste pattern cutting, local production or reuses vintage products. London based Finnish designer Minna Hepburn describes her products as "Eco Luxe" and as well as a stunning range of ethical bridal dresses made with sustainable fabrics, she also designs gorgeous bridal accessories including a unique jacket produced with lace selvage (a by-product of lace manufacturing).
READ MORE: The Best Lace Wedding Dresses
6. Let Your Bridesmaids Choose Their Own Dress
Your bridesmaids are much more likely to wear their dress more than once if it's a design they love. What we're trying to avoid here is the throwaway culture of wearing a dress once and shoving it to the back of the wardrobe. Give them a colour scheme and let them pick their own dresses. If you're really not willing to do this, arrange for the dresses to find a new home afterwards. Charity shops will accept them or give them to a good cause. Wish For A Wedding throw weddings for couples dealing with terminal illness or Prom Ally loan prom dresses (or prom-style bridesmaid dresses) to students who otherwise couldn't afford them.
Eco-Friendly Wedding Invitations
Wedding stationery means lots and lots of paper. There's several ways to reduce the environmental impact of sending all those paper invites, but the principles of reduce, reuse, recycle are key here.
Don't just limit this to invites – Tara put lyrics up on big screens during her ceremony to avoid printing orders of service. Here's three ways to cut down on wedding invite wastage: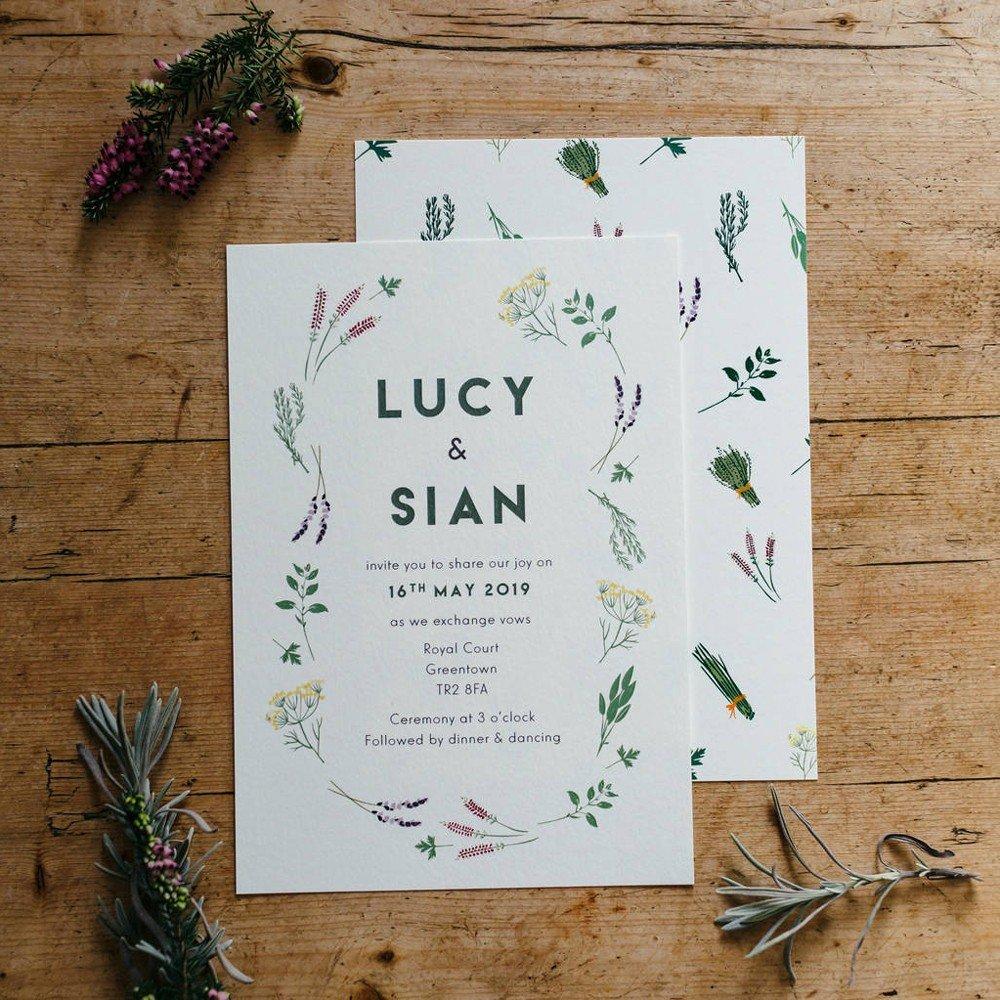 Image: Dearly Beloved
1. Use e-Invites
Emailing your invites means it won't end up in the bin and it can save you a substantial amount of money.
Don't think you have to go boring with paperless invites. Consider emailing your guests the link to a video, setting up a cool wedding website that showcases your theme or designing a cute e-card with a picture of both of you. This means that if any older guests still want a paper version, you can print one out easily just for them.
Another benefit of this is that your guests are already on their emails so there should be no delaying in RSVP'ing to you. Two birds, one stone.
2. Use Recycled and Recyclable Invites
If you opt for paper invites, make sure guests can recycle them. Glitter, ribbon, glue and other embellishments can make them impossible to recycle, so ask your invite designer. Also include a line in your card gently requesting guests recycle the invite after your wedding.
READ MORE: Perfect Rustic Wedding Invites
The ideal is for the invite to be made from recycled card in the first place. Plantable wildflower seed paper is perfect for this. It may cost you a little more but it'll be made from recycled paper and guests can plant the card in the garden and watch beautiful wild flowers grow. The bees will love it.
3. Think About the Ink
Vegetable and soy-based ink has low levels of volatile organic compounds, which means less toxic emissions and air pollution are given off as it breaks down. Many designs you find on sites such as Etsy will already use soy based ink. If you're printing your own design at a professional printing shop, it's definitely worth asking what type of ink they use.
Eco-Friendly Wedding Catering
Food is always a key source of waste, especially if you have a buffet as they will always over-cater for guests. Alongside this, you can airmiles from all the food and an abundance of plastic tableware and packaging. Here's how you can help combat waste with your wedding catering: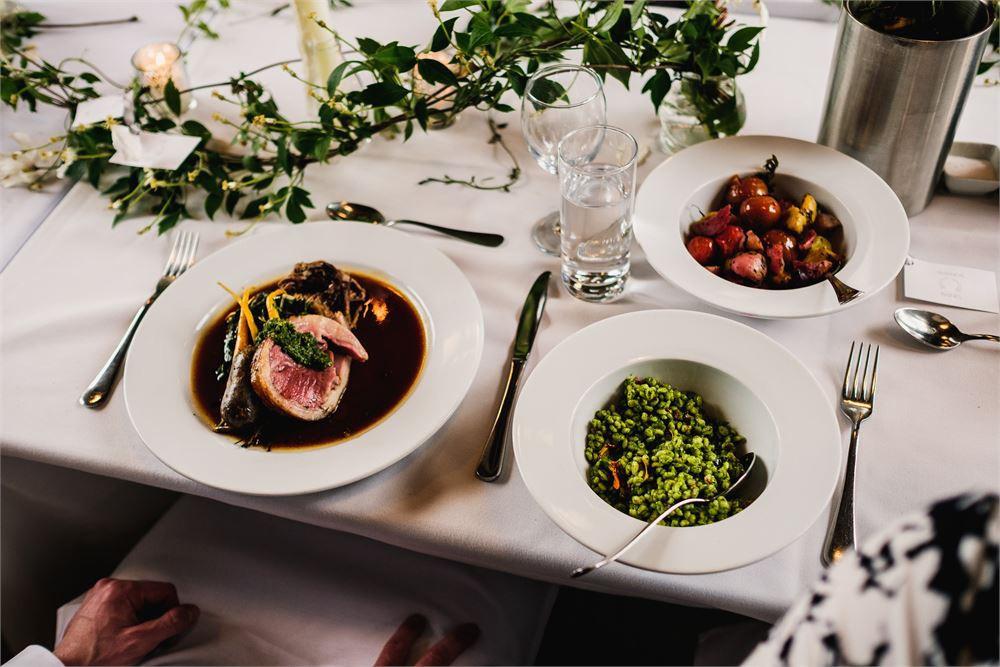 Image: River Cottage
1. Choose Your Food and Caterers Carefully
You have much more say in who you choose to cater your wedding if you're bringing in your own supplier. Search around for a local company that has an eco-friendly ethos and good relationships with local farmers.
If your venue only offer in-house catering, then speak to the chef as soon as you can. You want to know where the food comes from and if there are local alternatives to vegetables such as asparagus being flown in out-of-season with tons of packaging.
It can be helpful if you do the leg work for them and find ideas and food suppliers that fit your values. Tara says, "Seasonal, local food will reduce your impact the most, so get to know your local butchers and farmers or pop to your local market and chat up the stall owners – get plenty of recommendations for meat and vegetables that will be cheaper, more plentiful and unpackaged around the time of your wedding." This is also a great boost for the local economy.
READ MORE: Fabulous Foodie Wedding Venues
2. Go Vegetarian
Some of your elderly grandparents might not consider anything without a slab of meat a meal. But cutting down on the amount of meat in your wedding breakfast or going completely vegetarian will save so much waste and reduce your carbon footprint. There are a lot of cuisines that are vegetarian-friendly, like Middle Eastern, Indian and South-East Asian.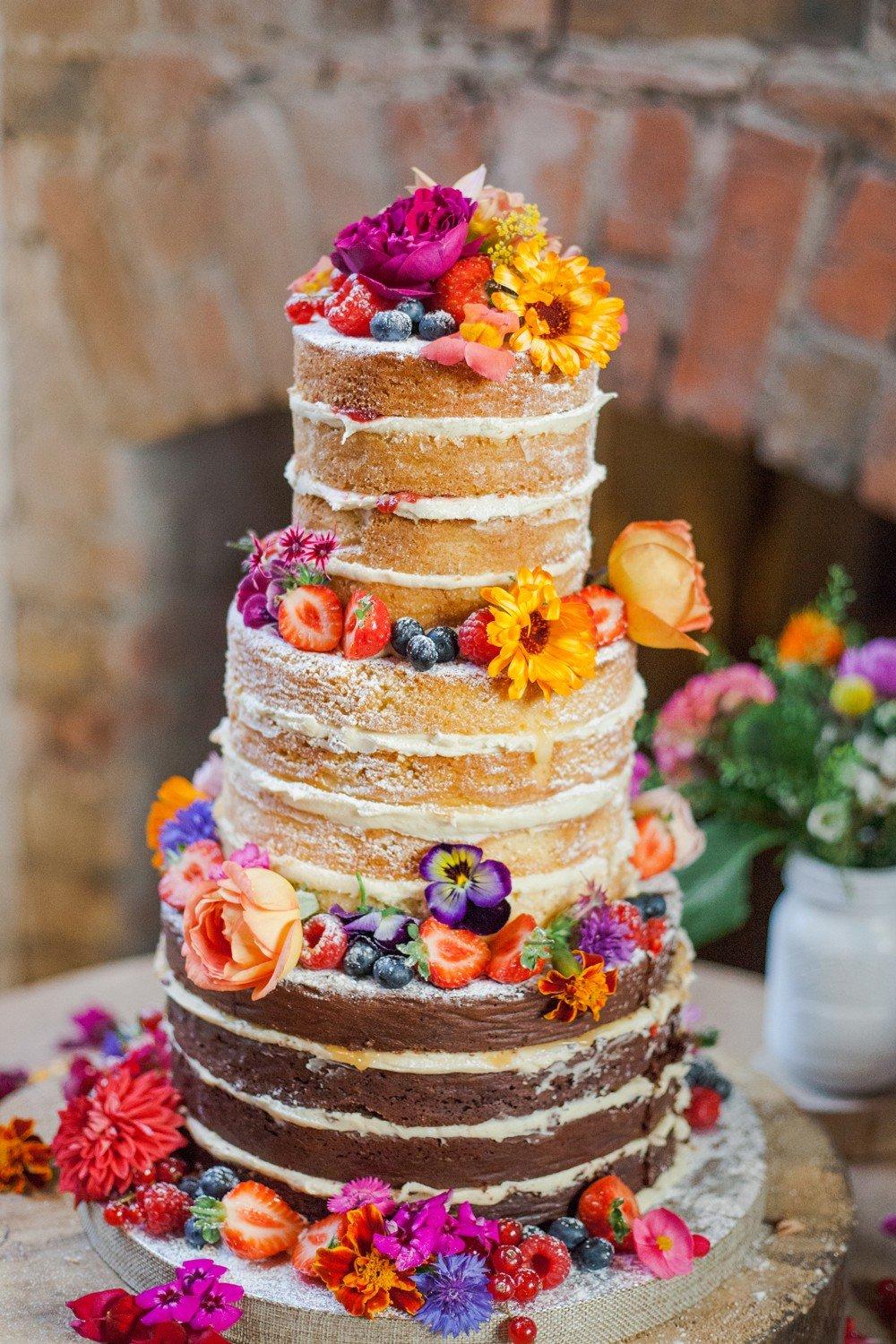 Image: The Organic Wedding Cake Company
3. Avoid Disposable Dinnerware
Plastic straws are thankfully making their way out of most coffee shops, but your wedding venue might not have caught up. You want to avoid disposable plastic plates, cups and cutlery. It might not seem like a problem if you're having a sit down dinner, but will the bar serve drinks to take outside in plastic glasses? Can they use compostable ones instead?
4. Have an Organic Wedding Cake
Using a local, organic bakery for your wedding cake, cupcakes or favours is a great move if you want to invest in the local economy and serve a delicious, organic treat on your wedding day. The Organic Wedding Cake Company specialises in organic cakes as well as vegan, gluten- and dairy-free options so all your guests can be catered for and waste reduced. If you don't mind about organic, then opt for a company that uses seasonal ingredients, like the Wild Flour Cake Company.
Eco-Friendly Wedding Flowers
Flowers are crucial to the look of your wedding day so they aren't something you'll want to skip altogether but you might balk at the throwaway nature of wedding flowers (especially if you're paying up to £1,500 for them!)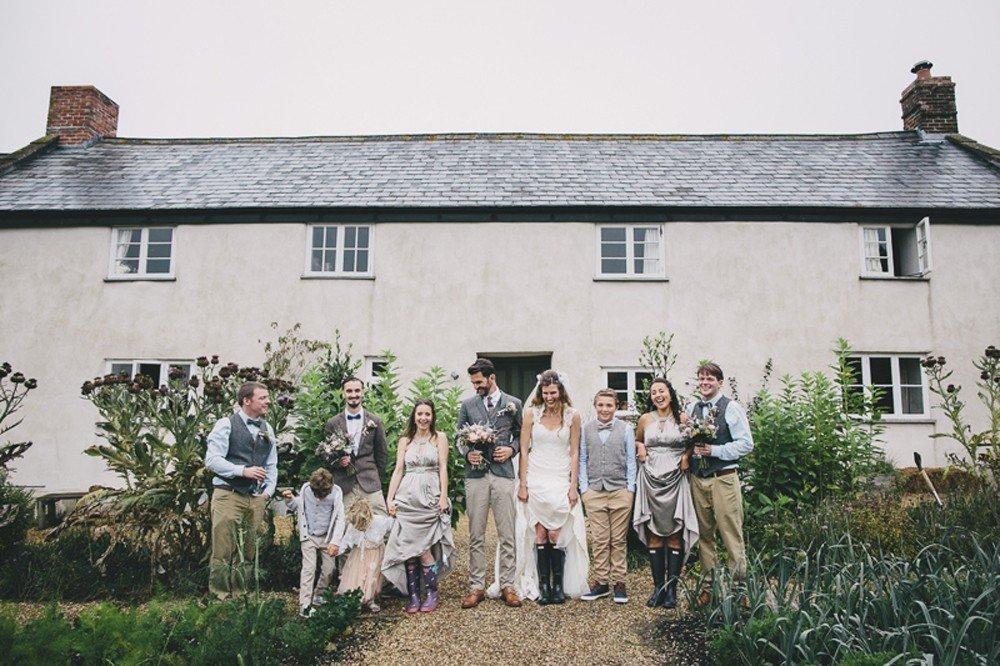 Image: River Cottage; Helen Lisk Photography
1. Go Seasonal and Local
The best way to reduce the environmental impact of your wedding flowers is to go seasonal and local. Not only will this dramatically reduce the carbon footprint of flying in out-of-season flowers, but it's kind on your wallet too. Make sure you ask your florist about their whole supply chain to make sure the flowers are grown locally, not just from a local wholesaler.
Here are some flower suggestions for each season:
Spring: Tulips, white daffodils, lilac, ranunculus and guilder roses.
Summer: Peonies, larkspur, nigella, sweet peas, sunflowers and roses.
Autumn: Dahlias, calla lilies, hydrangeas and snapdragons.
Winter: Hellebores, berried ivy, jasmine, narcissus, poinsettia and anenomes.
Florismart is a great website to use to find independent local florists who specialise in British flowers. They've got a fab seasonal calendar so you can find what what's fresh at the time of your wedding and where to buy them. The Land Gardeners also sell gorgeous organic British flowers.
2. Avoid Floral Foam
Always ask you supplier whether they use floral foam in their designs. In essence, this foam is the equivalent to single-use plastic and won't break down in landfill. Commonly referred to as Oasis, the chemincals in it can leach into water and air, and the dust it forms as it breaks down can be harmful to skin and to your lungs from prolonged contact. Definitely one to avoid!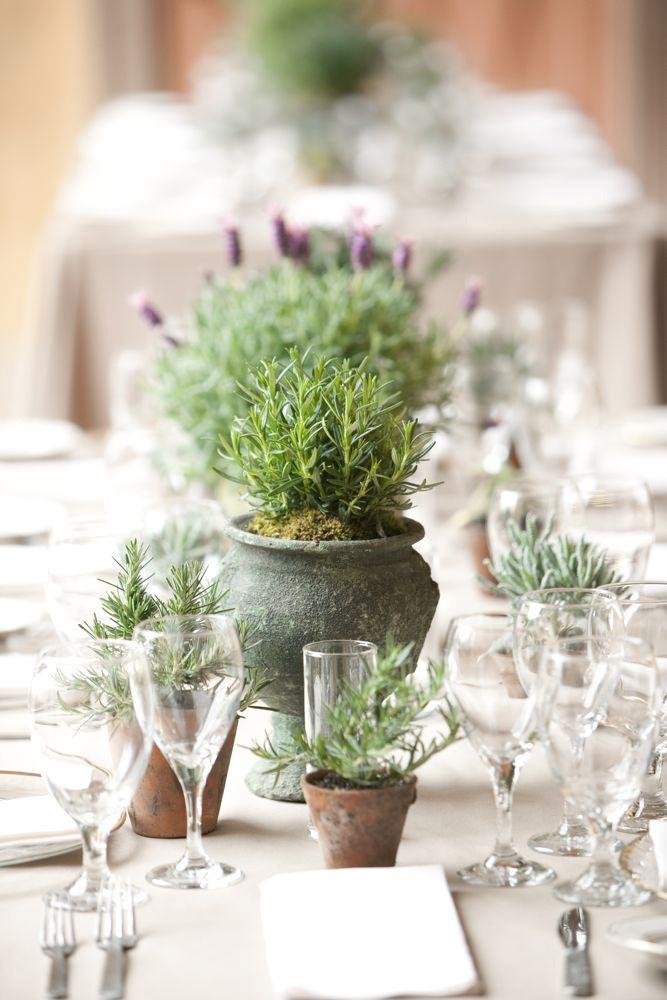 Image: Pinterest
3. Get Your Flowers Delivered in Glass
Ditching plastic straws at your wedding isn't enough. Think about all the things you'll get delivered and how you can reduce plastic use. Ask you florist if they're able to deliver and display your flowers in glass vases. These can then be reused as gifts after the wedding to key members of the bridal party. The Duke and Duchess of Sussex gave their flowers to a London hospice, which is also a lovely way to reuse them.
READ MORE: How to Choose Your Wedding Flowers
4. Use Potted Plants Instead of Cut Flowers
Instead of cut flowers as centrepieces on the tables, use cute pots of plants which can be kept after the wedding. Herbs and succulents also work well here and make an interesting juxtaposition to flowers in a centrepiece display.
Don't limit it to small plants either. For Tara's wedding, she said: "We spent quite a bit more than most people might on reusable plants. The bay trees and jasmine arch were then planted in my parent's garden. It was perhaps a pricy way to decorate but created a lovely effect and now I see it every time I visit my parents' house and it reminds me of that amazing day."
Eco-Friendly Wedding Transport
The bride arriving in a wedding car is a traditional part of the wedding day. Add up those emissions with all the guests travelling to the wedding, and suddenly you've got a lot of pollution on your hands. Here's some ways to reduce your wedding carbon footprint: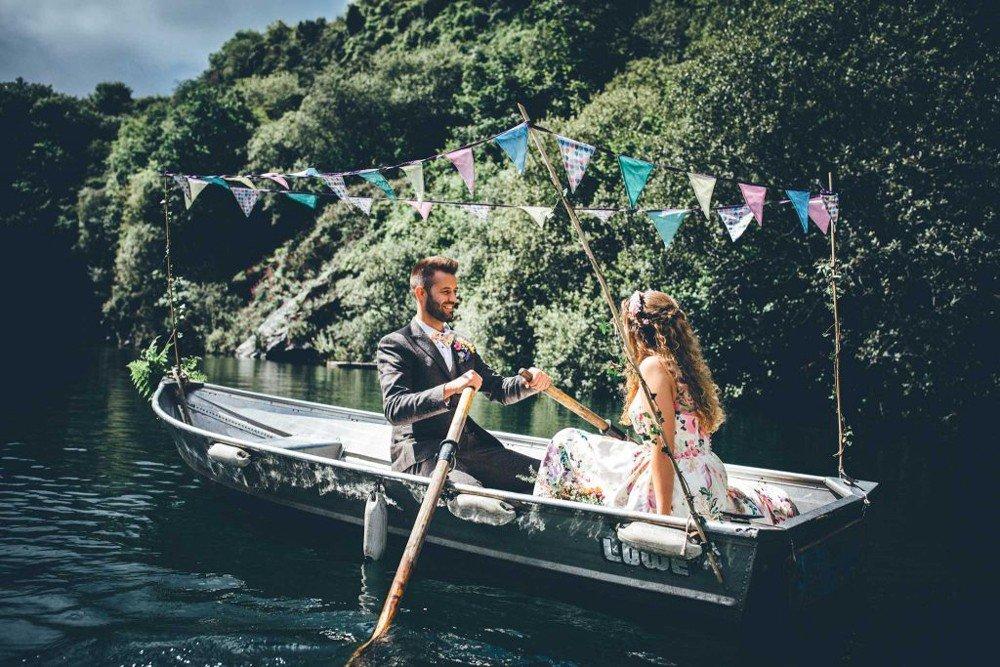 Image: Toby Lowe Photography
1. Walk to the Wedding (or Take a Boat)
Walking to the wedding (or rowing) is a great choice if you want to be truly eco-friendly. Choose a church and/or venue close to home and get ready to pound the pavement in all your finery! A pair of comfortable shoes are a must (you can always change into killer heels when you arrive) — and if you love being the centre of attention, you might find that local people will line your route to cheer you on.
READ MORE: Cool Wedding Transport Ideas
2. Hire a Coach
Guests often prefer to use their cars to get to the venue as it can be quite out the way, but this leaves a heavy carbon footprint. Encourage guests to take public transport to near the venue at a designated time and arrange a coach to take them to the door from there. It'll reduce the pollution from all those cars and can be a fun part of the day – think about getting an decorated double decker!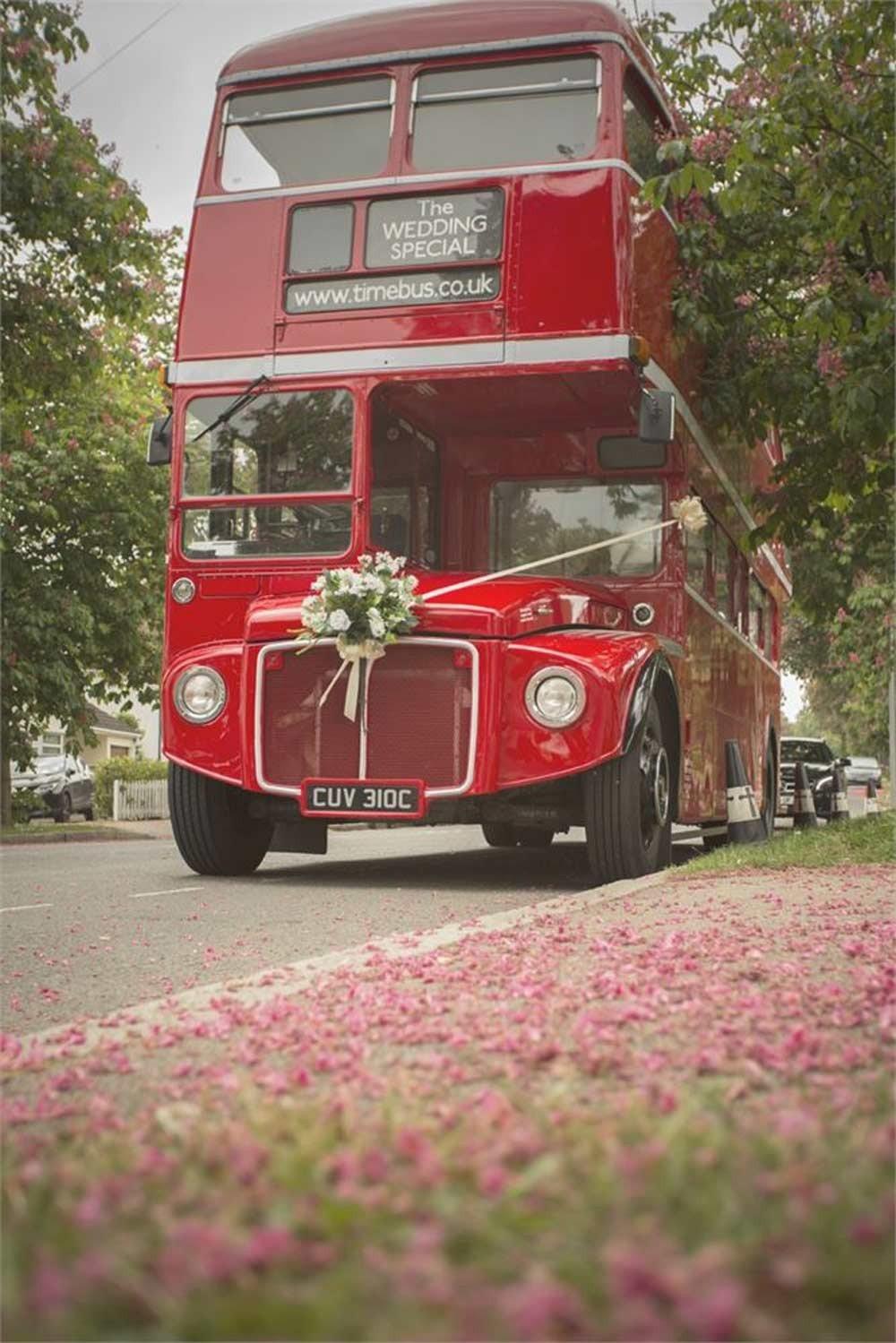 Image: Photography by Adelphos
3. Set Up Carpooling
Ask your guests to tell you if they have a free spot in their car when RSVP'ing. You can find out who needs a lift and match them up with someone local. It saves your guests money on transport so they'll love it too.
Eco-Friendly Wedding Reception Ideas
Wedding decor is essential for bringing your theme to life and keeping your guests entertained. Again, it can be rife with single-use plastic so you'll need to be smart to save the planet with this one. Here's some ideas how: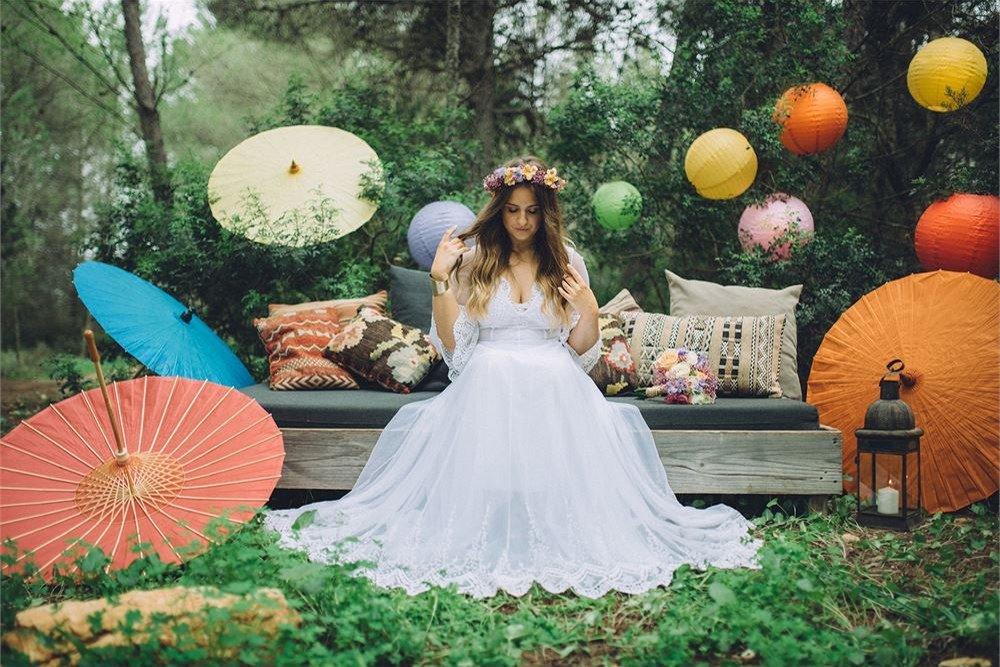 Image: La Fete 
1. Hire Decor Items
"Ask whether decor items can be hired instead of bought. For example, choose to hire lanterns instead of using balloons. If you have your heart set on a one-use item, like balloons, ask if they are biodegradable. The worst result is piles of one-use plastic items in landfill," says Tara. Speak to event hire companies or even your florist – often they'll have bits like tablecloths and display stands you can hire.
2. Adopt New Technology
Instead of printing out the table plan, Tara projected it up on the wall and had her page boys use iPads to show people to their seats. The projector was then used to display a montage of family wedding photos as an impactful centrepiece. Borrow or hire your projector.
READ MORE: 25 Outdoor Wedding Games
3. Light Up The Room With Candles
You'll save electricity and give your reception a romantic atmosphere by lighting your room with candles. Naturally you'll need to check if this is OK with the venue first, but it's a fab idea to use candles at least in the centre of tables and turn off unnecessary lights.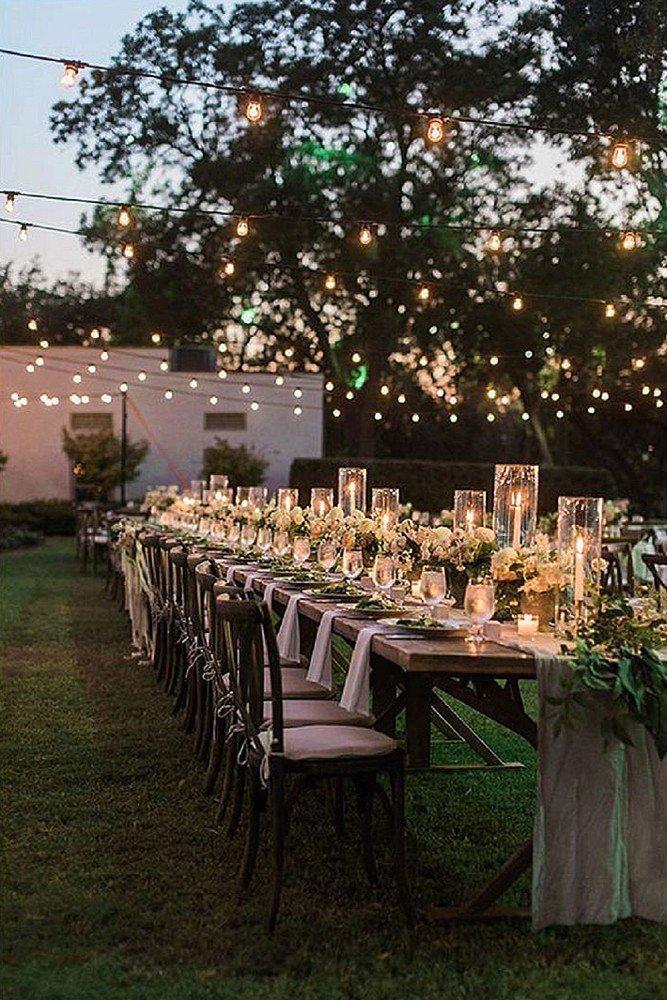 Image: Pinterest
4. Use Your Friends, Guests and Neighbours
Ask your friends or neighbours if they've got any bunting, decorations or even a gazebo you can borrow for the day. Most people have something that could surprise you – and we guarantee your bride friends will have old glitter tablecloths or similar in storage you can utilise! You can also ask guests ahead of time if they have games, like Jenga or Connect 4, and set up a games area that kids and adults will love.
5. Register Responsibly
You'll probably have a gift table at your reception so it's an apt time to talk about your gift list. Think about whether you really need the items you've put on it, or look into just using sustainable, ethical products. If you don't need any more stuff, then donations towards you honeymoon (and carbon offsetting it) or to charity are a great idea. Here's lots of green wedding gift list ideas.
If you've loved these ideas, then check out the hottest wedding trends for 2018 and see how you could adapt them.