The 28 Hidden Wedding Costs You Need to Know About
Don't let your budget take a hit due to unexpected hidden wedding costs. We explain the easy-to-miss extras you need to factor in to your big-day financial planning.
We have included third party products to help you navigate and enjoy life's biggest moments. Purchases made through links on this page may earn us a commission.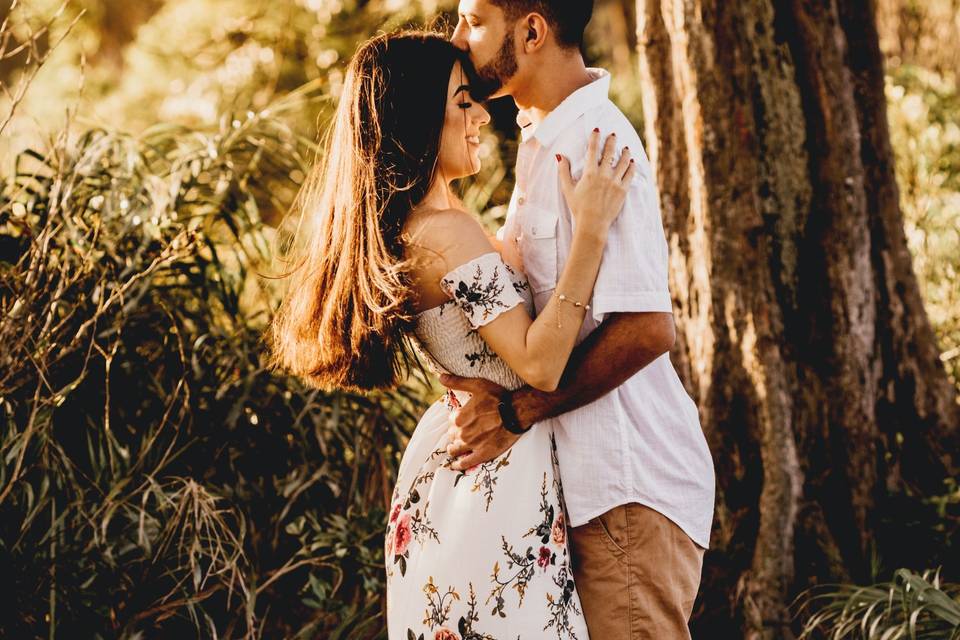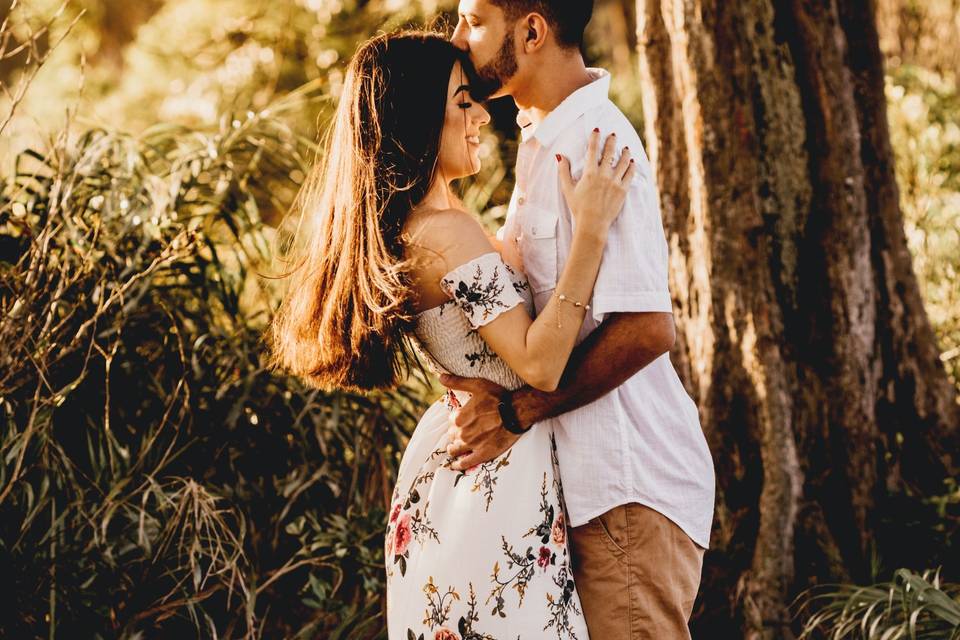 We all know how important it is to stick to your wedding budget. The trouble is, your wedding budget may not be as accurate as you think it is - and that's because there are hidden wedding costs that most couples won't know about.
While these costs aren't huge on their own, they will quickly add up, which means even the most financially savvy couples may be overspending without realising it. What's more, these are costs that can crop up at different times - pre-wedding, on the day and even post-wedding!
Frustrating? Just a bit.
But over-spending isn't inevitable - you just need to be aware of these hidden wedding costs in advance so you can make them a part of your financial planning.
That's where we come in.
To make sure your wedding budget is as true to reality as possible, we explain the 28 unexpected wedding costs you need to factor in, from surprising extras to easy-to-overlook essentials.
READ MORE
Pre-Wedding Hidden Costs
1. Supplier Expenses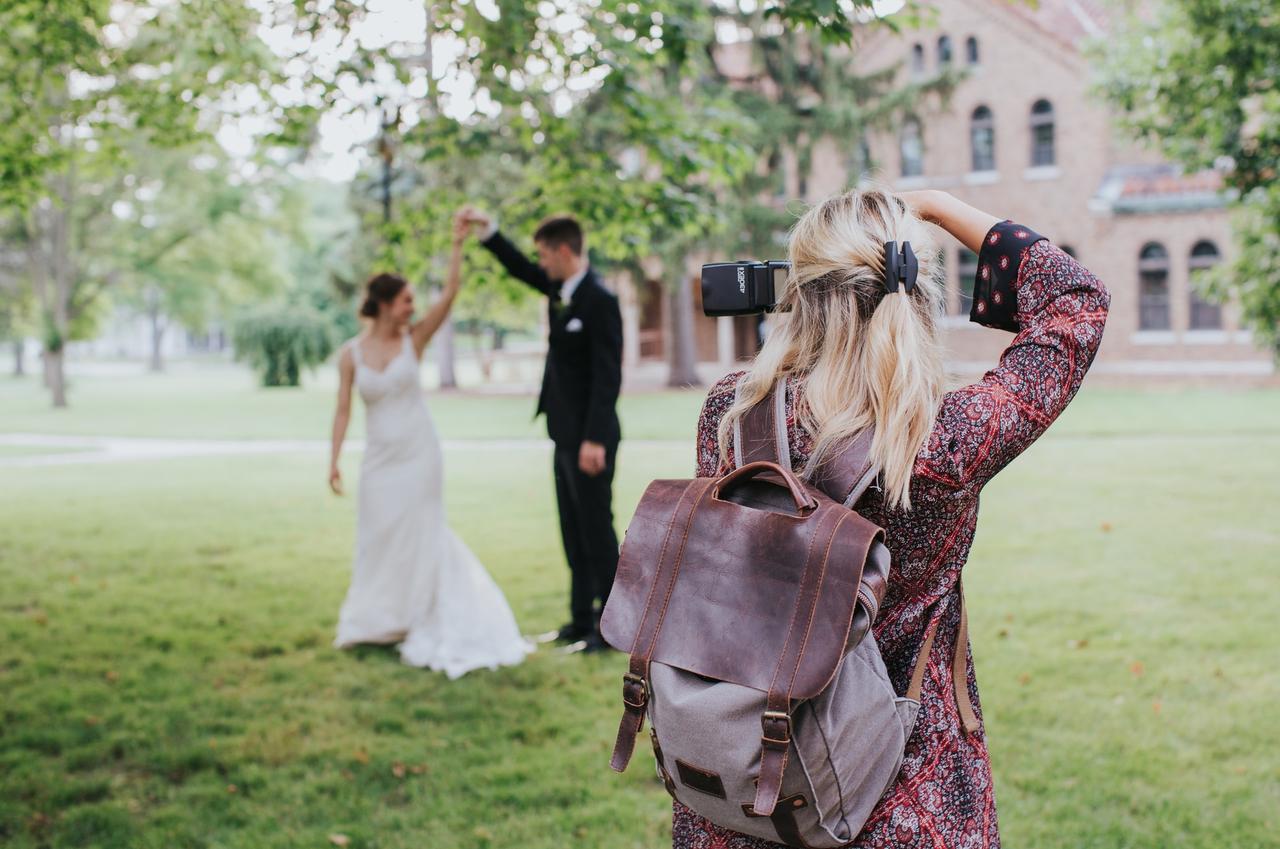 You're at a friend's reception dancing your socks off when you decide you just have to have this band at your wedding, too. Trouble is, said wedding is about 300 miles from where yours will be, so while you'd budgeted for the band's appearance fee, when you come to sign the contract you discover you'll also be on the hook for their hotel stay and a full tank of petrol.
Before you book and put your deposit down on any suppliers, check where they're based and how much they'll charge for travel. Unless you've got room in the budget for an out-of-towner, go back to the drawing board and find an alternative near your venue. Remember, even suppliers you consider to be nearby may add extra costs – for example, some London-based companies charge for going anywhere outside the M25.
You also need to check whether an on-the-day supplier, such as the photographer, expects a meal and/or snacks. Some have this written into their contract, others will provide their own sustenance. If they do require feeding - and why not, really, if they're there all day? - let your caterer know in advance.
2. Postage
You've just finished addressing the last envelope of your save the dates and invitations when a question pops into your brain: how much is it going to cost to post this lot?
Good question.
When it comes to wedding stationery, it's all too easy to forget the cost of postage. This can really add up, particularly if your save the dates and invitations are a different size or weight than a standard letter.
If you love printed stationery but want to save money, consider online save the dates, to avoid two sets of postal charges.
3. Hair & Makeup Trials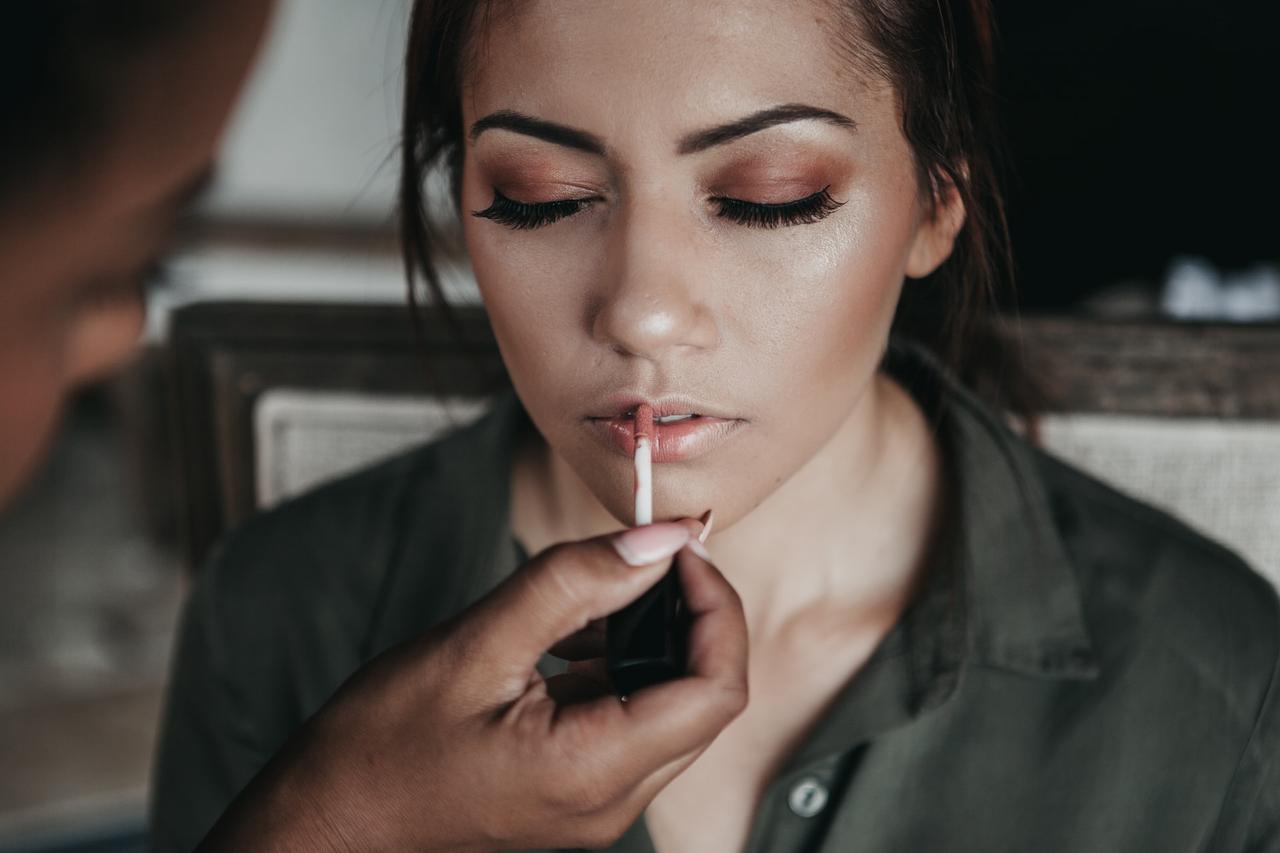 You've put the cost of a hairdresser and makeup artist into your budget - but have you remembered to include the cost of trials? Many pros charge for these, as a trial involves using their time, expertise and products.
READ MORE: 38 Wedding Hair Updo Ideas for Every Kind of Bride
4. Admin Fees
Whatever type of wedding ceremony you're having, there may well be some costs you haven't considered yet. For a civil ceremony, for example, you have to pay to give notice, as well as for registrars' fees and the cost of the wedding certificate. At a church wedding, there's a set fee, but you may want extras such an organist, bellringer or choir on top of this.
Most importantly, if you're having the ceremony and reception at the same venue, make sure you're clear about which spaces are included, as some venues charge extra for the ceremony room.
If one or both of you plans on a change of surname, there may be associated costs there too - particularly if you're blending your names.
5. VAT
Don't assume any price you're quoted includes VAT - always check, and make sure it's stated in the contract, otherwise you'll be facing a 20% price hike.
6. Alterations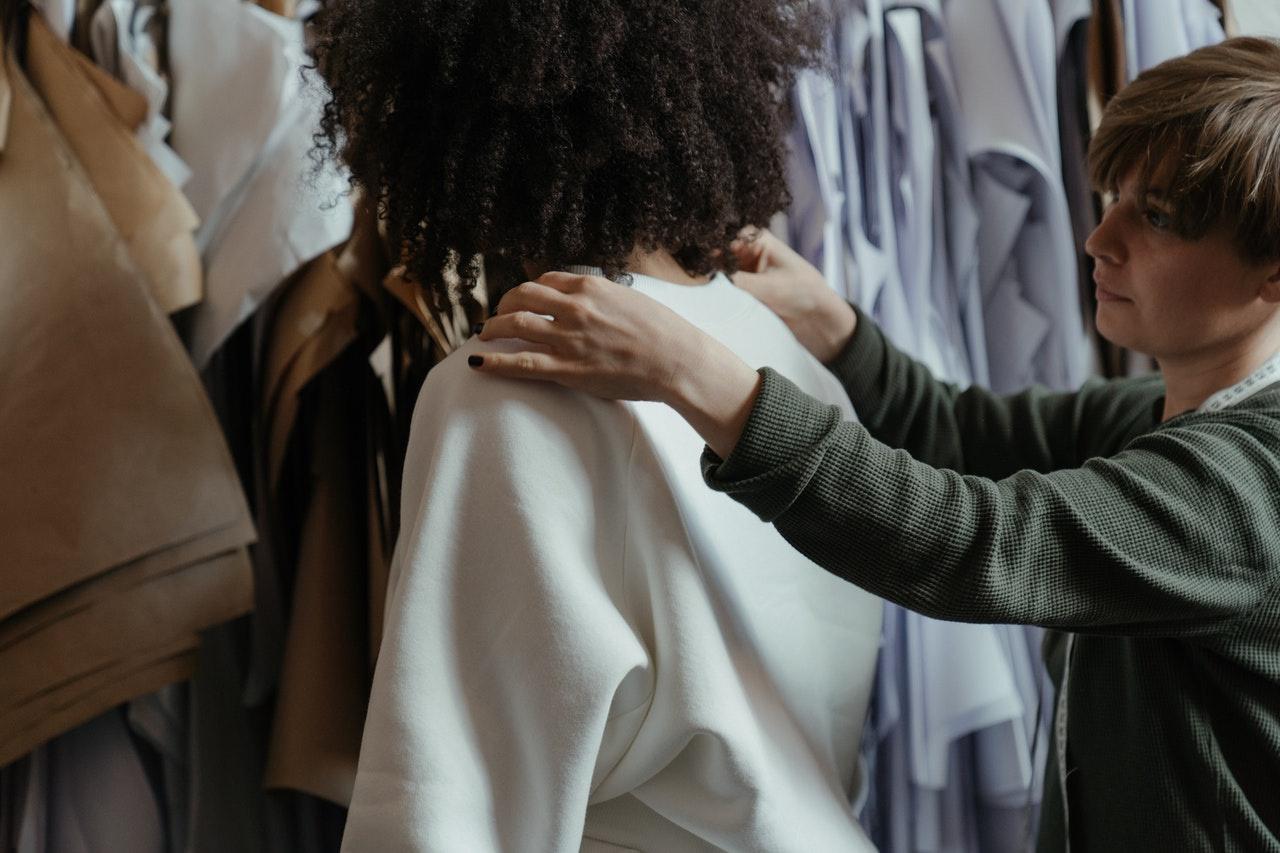 Unless you're going fully bespoke, wedding dresses and suits often need some professional alterations for a perfect fit.
READ MORE: Wedding Dress Alterations and Fittings: Everything You Need to Know
7. Accessories
When you're counting the cost of your wedding outfits, try to look beyond the obvious. None of these elements are compulsory, of course, but if you are planning on all-new accessories, don't forget to budget for:
Underwear
Jewellery
Fragrance
Hair accessories
Shoes
8. Thank You Gifts
Whether you're putting together gift bags for bridesmaids or ordering bouquets for parents, these are the types of expenses that need to go into your budget.
9. Pre-Wedding Treatments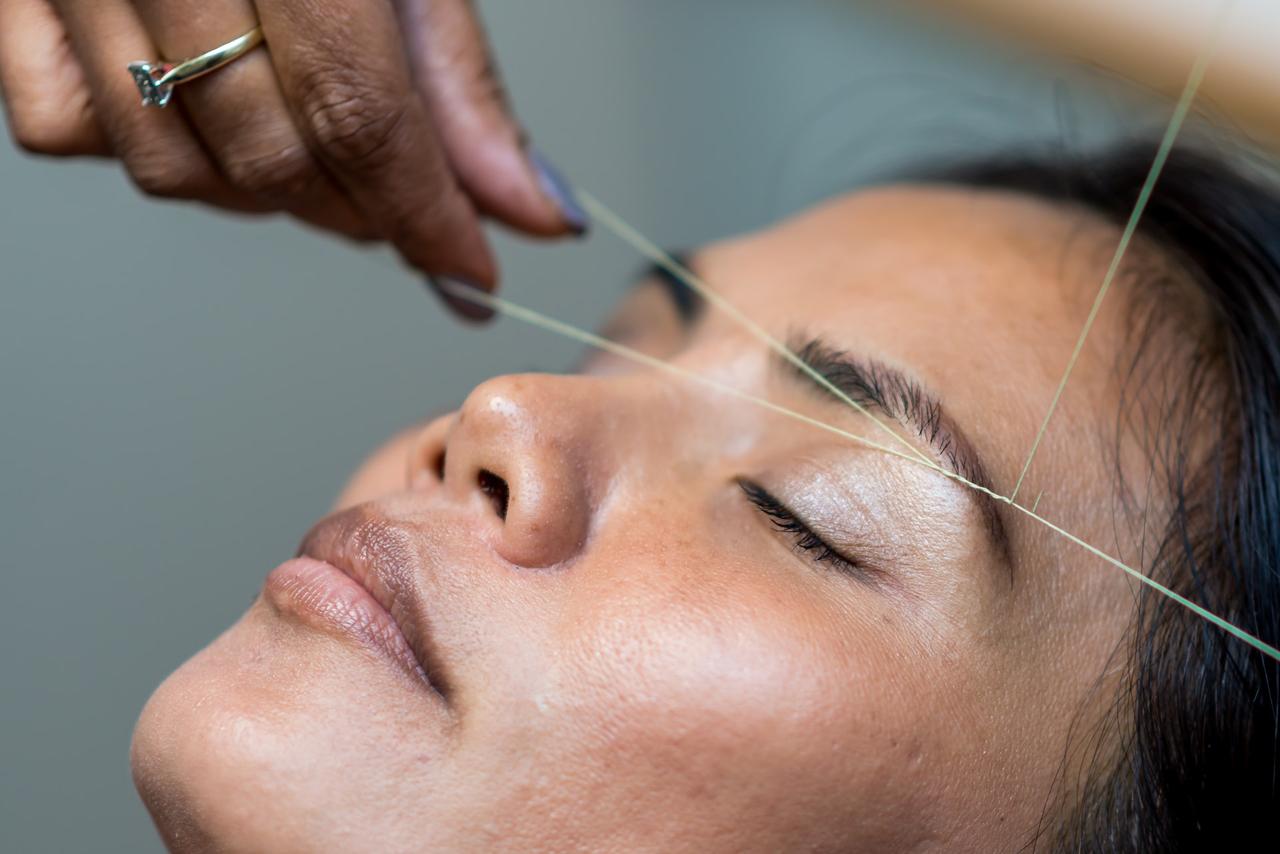 From eyebrow tints and tanning to fringe trims, make sure you have a list of any beauty treatments you're likely to want in the run-up to the big day.
10. Venue Extras
Always read your contract carefully to see if there are any potential extra charges that can put your agreed price up. One of the biggest over-spends? Deciding to have a longer party than planned. Of course, this isn't a decision you can take at the very last minute, as you'll need to check whether your venue has a noise curfew, but be aware that if you do want to go on later, with their agreement, this can lead to an increased fee.
"Venues will often charge several hundred pounds for events in the hours after midnight," says wedding consultant Kelly Chandler. "Sometimes additional security, cleaning costs and cloakroom staff are extra, too."
What's more, some venues will charge an extra fee if you want suppliers who aren't on their approved list.
11. Wedding Party Treats
Think it's just the outfits you're potentially on the hook for? Think again - these days, couples are lavishing all kinds of gifts on bridesmaids and ushers, from 'Will you be my bridesmaid?' proposal gift boxes to getting-ready robes for the wedding morning. You don't have to do any of this - in fact, you don't even have to pay for their outfits! - but if this is the kind of thing you want to do, make sure there's a line in the budget.
READ MORE: The 27 Best Bridesmaid Proposal Gifts and Boxes
12. Cakeage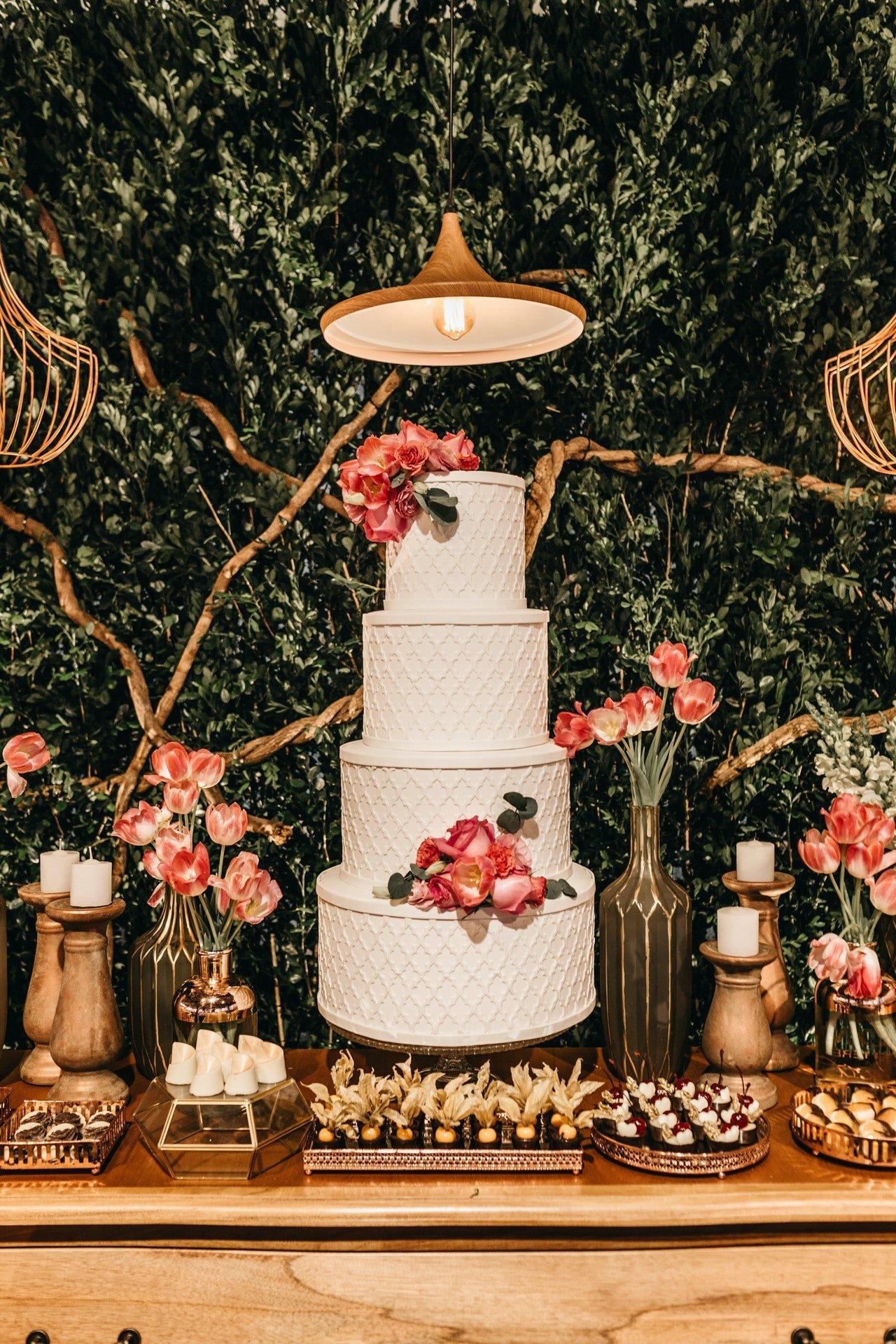 You've most likely heard of corkage - where you pay an extra per-bottle fee to bring in your own alcohol - but what about cakeage? Some venues charge this extra fee if you're having a wedding cake not made by their in-house or preferred caterers. Always check whether this is the case.
13. Extra Guests
Adding extra guests is very much a sub-optimal situation. However, be prepared that there are some circumstances that may make you bump up your guest list as months go by after you've first sent the invitations - if your best friend falls madly in love, for example, or your mum 'accidentally' invites those cousins you haven't seen for 15 years.
READ MORE: How to Put Together a Wedding Guest List
14. Insurance
Check exactly what each policy covers before making your choice - you want the most comprehensive policy your budget allows.
15. Décor Set-Up and Takedown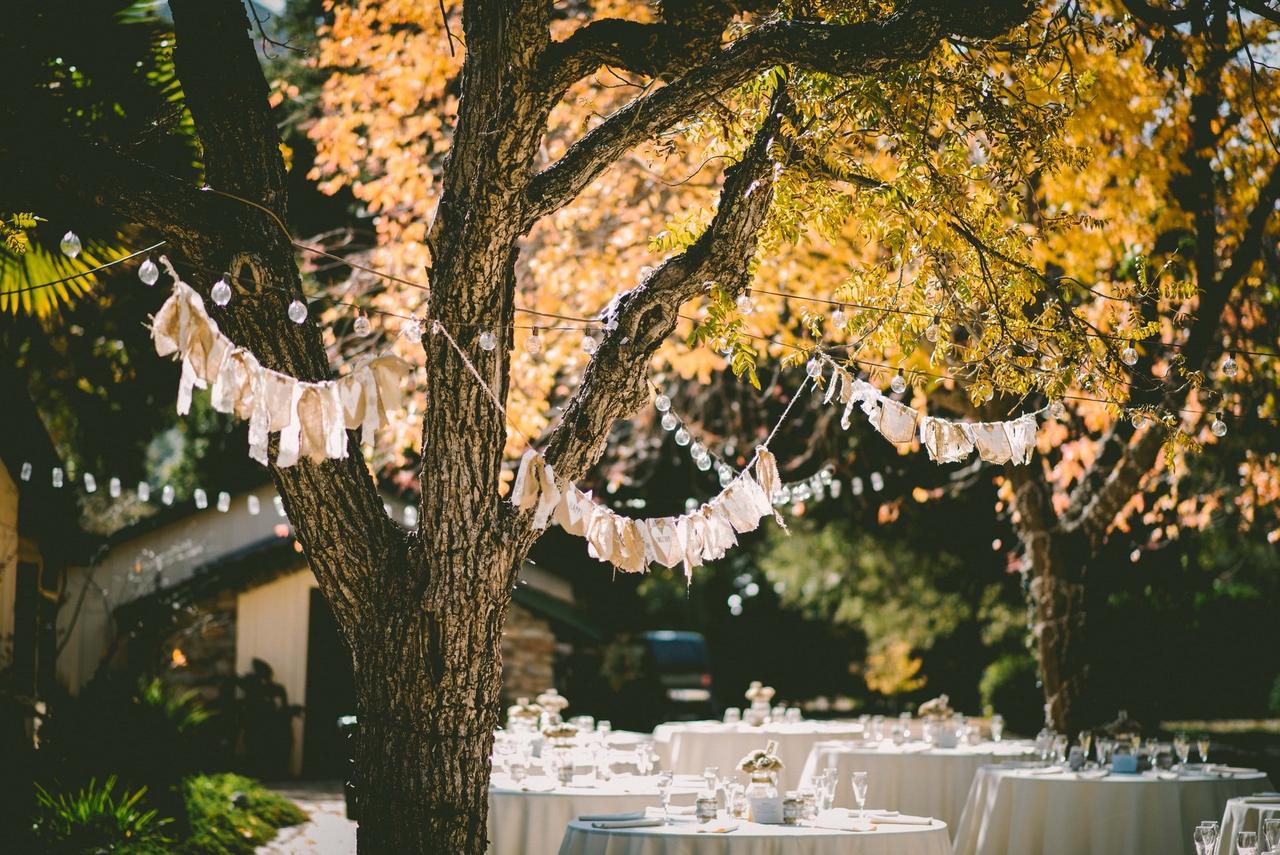 You've planned your tablescapes and chosen your reception props; but who, oh who, is going to put the whole thing together on the day? You may not have time to do it yourselves if you only have access to the venue on the day of the wedding, and you may not feel comfortable asking family and friends to pitch in. If that's the case, ask whether your venue will set up the space - if not, there are companies who specialise in décor set up - but naturally, that'll be an extra expense.
And don't forget - what goes up must come down; so you'll need them to remove your décor at the end of the wedding, too.
READ MORE: Wedding Table Decorations: 45 Beautiful Wedding Tablescape Ideas
16. Wedding Planner or Co-Ordinator
If wedding planning starts to get on top of you, there's always the option of hiring a planner - or an on-the-day co-ordinator, if the logistics are beginning to feel super-complicated. A planner can massively lower your stress levels - but they will also increase your budget, so it may be worth building in a contingency fund in case you decide to bring in a pro.
17. A Sound System
This is one of those elements that is easily overlooked in early-stage planning, so make sure you ask your venue whether they'd recommend hiring an extra sound system for music, speeches and/or vows, particularly if you're marrying al fresco.
18. Newlywed Outfits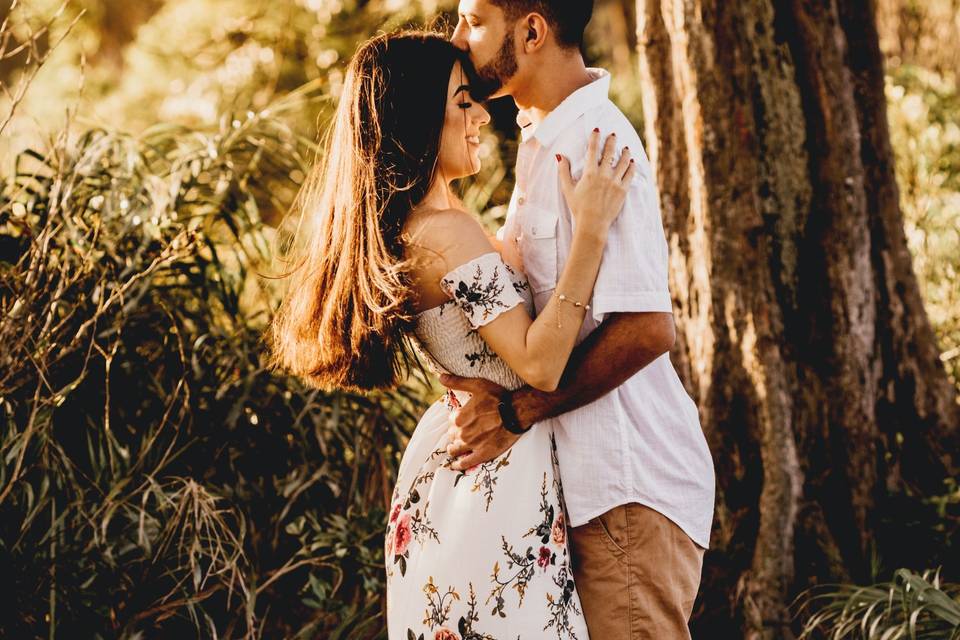 Planning on meeting up with your guests for brunch the day after the wedding? There's no rule that says you have to wear new outfits, but if you think you'd like to showcase your 'one-day-married' status in something extra-special, factor this into your spending plans.
19. Guests' Activities
If you're planning a whole weekend of festivities, whether in the UK or abroad, you might want to build some money into your wedding budget for activities to keep guests entertained.
20. Details
There are all kinds of little details available for your wedding. You probably won't know about most of these when you start planning, but as you get more into the process, it's all-too-common to start thinking along the lines of, "vow books? Actually, yes, I think we want those. An aisle runner? Why not!" That's why we recommend including a décor details contingency for any I-never-knew-I-wanted-a-ring-box-but-now-I-do moments.
On-the-Day Hidden Wedding Costs
21. First-Night Accommodation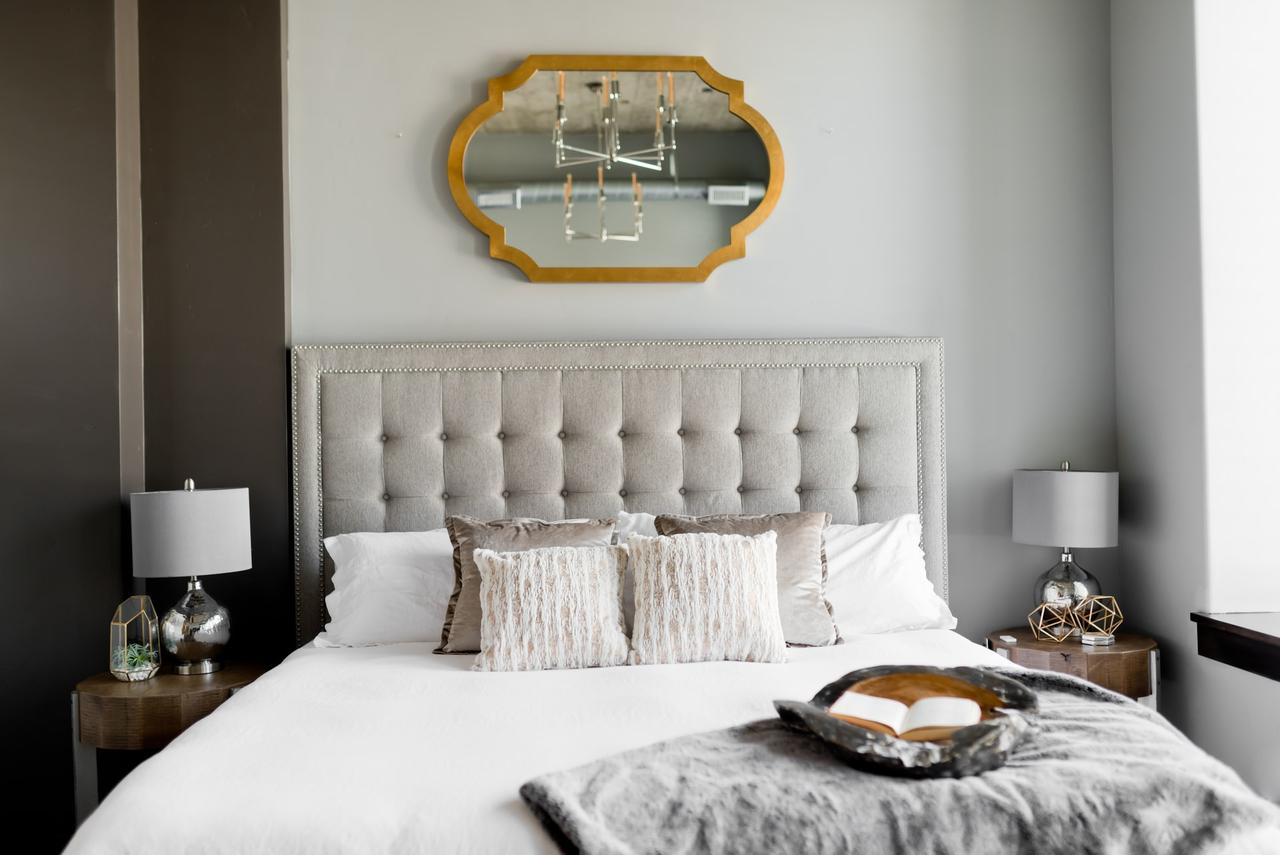 Unless you're staying in a room at your venue as part of your package - or heading home - your first-night accommodation needs to go into your budget.
READ MORE: 23 of the UK's Most Beautiful Bridal Suites
22. Tips
Tipping, naturally, isn't compulsory, but it's an elegant thing to do to reward excellent service by staff and suppliers.
23. Breakfast and Lunch
Again, this is one that depends on your wedding circumstances, but if you're spending the wedding morning at a hotel or in self-catering accommodation, you'll definitely need some food to keep you going -plus provisions for anyone getting ready with you. 'Hangry' is not a wedding mood anyone wants.
And then, of course, there's your newlywed breakfast the next day. Whether you're planning a romantic brunch à deux or a hangover get together with your guests, add the costs to your budget.
24. Transport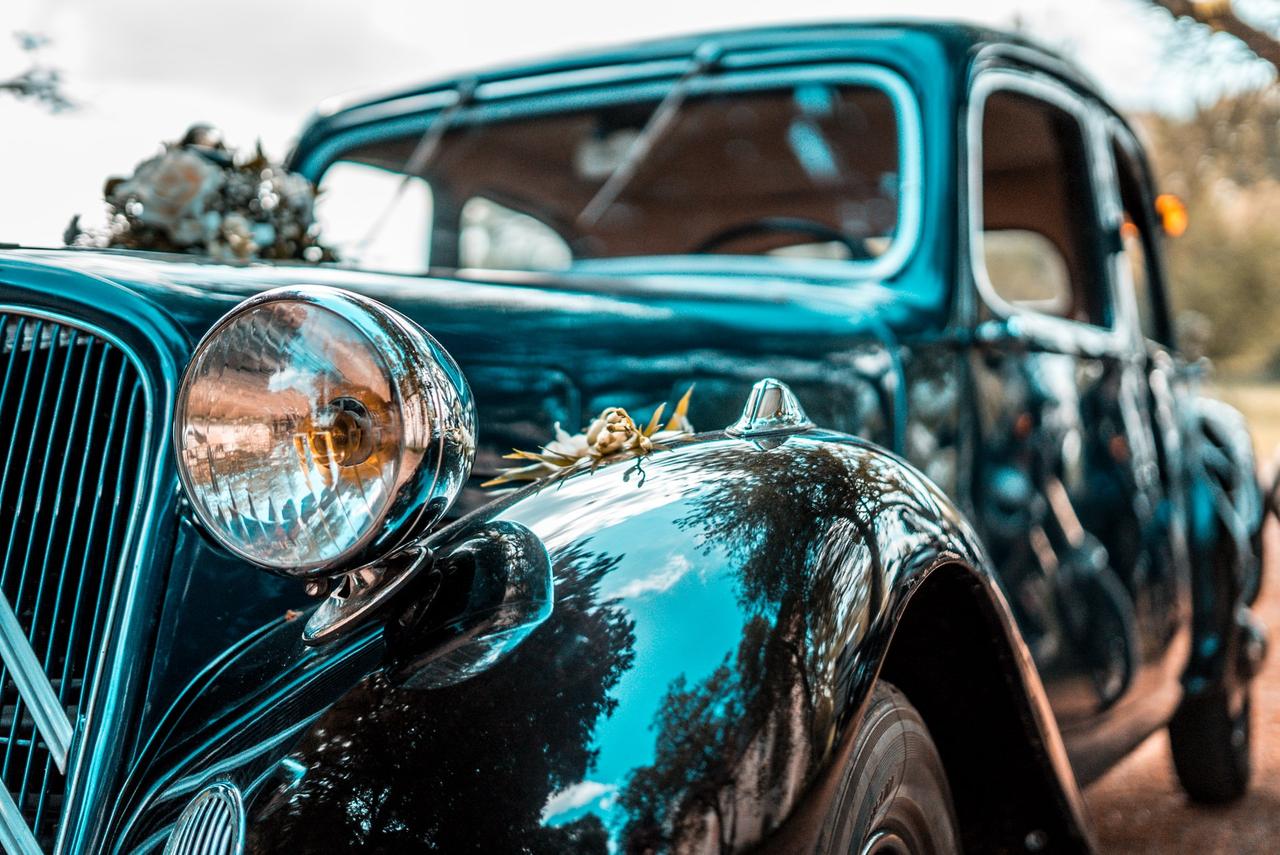 Be very clear in advance about how your wedding party are getting to the venue, particularly if you're getting ready together. You may have hired a chauffered Jag to take you to the ceremony in style, but if the bridesmaids and ushers will be travelling in taxis, who's footing that bill?
Post-Wedding Hidden Costs
25. Thank-You Cards
Depending on the size of your guest list, this is something that can really add up - and don't forget, this adds another round of postage to your budget!
26. Outfit Dry Cleaning and Storage
Want to keep hold of your wedding outfit? Chances are, after many hours of celebrations, you'll need to have it dry cleaned, and also think about how you'll need to store it so it doesn't get turned into a plaything for moths - there are storage solutions, but these may come at a cost.
READ MORE: 13 Wedding Dress Preservation Tips for Every Bride
27. Photo Albums and Prints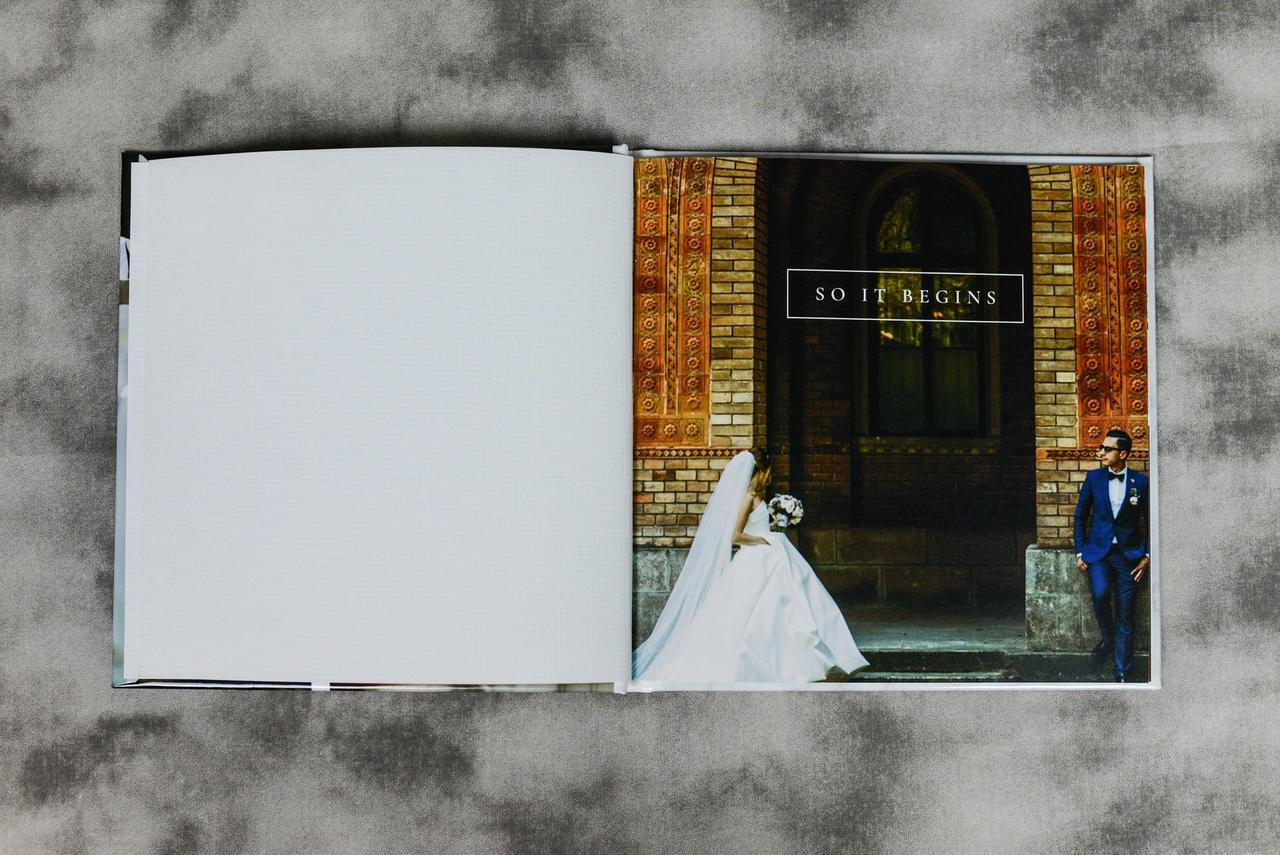 Even if you're not entirely sure yet what you'll want in terms of printed photos, make sure you're clear about your wedding photographer's prices and exactly what you're getting. Does the price include digital files you can have printed or do you have to go through the photographer to get prints? How much do they charge for albums?
28. Breakages
Fingers crossed this won't happen, but if some of your guests get over-enthusiastic, there's always the chance of some breakages or wine spillages - and you'll be on the hook for these.
Worried about costs mounting up? Never fear - we explain how to plan an amazing wedding for £3,000.