22 Wedding Costs You'll Have Forgotten to Include in Your Budget
You can't stick to your wedding budget unless you know what to budget for, right? Here are some of the most common things couples forget to budget for...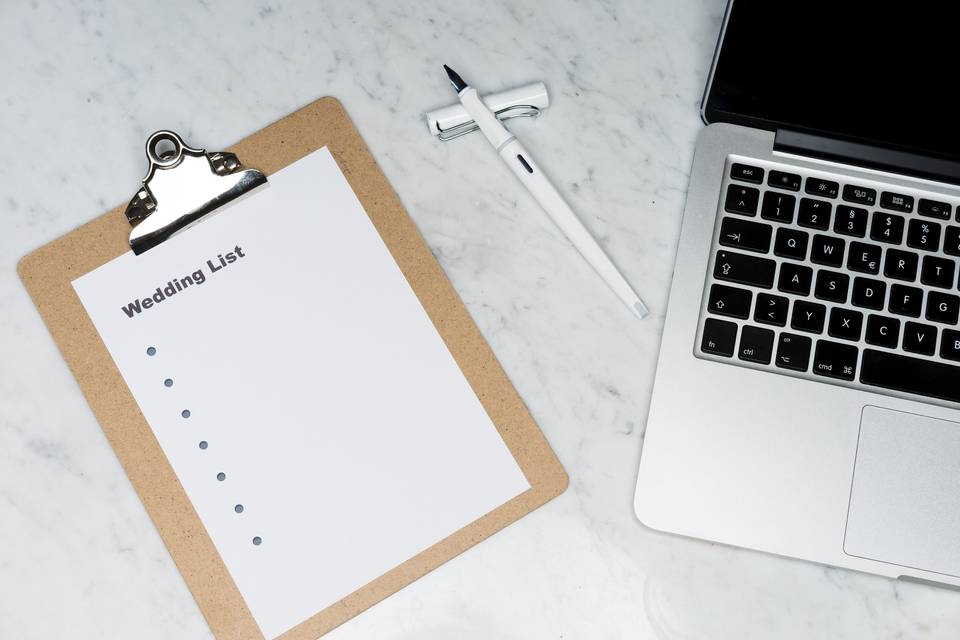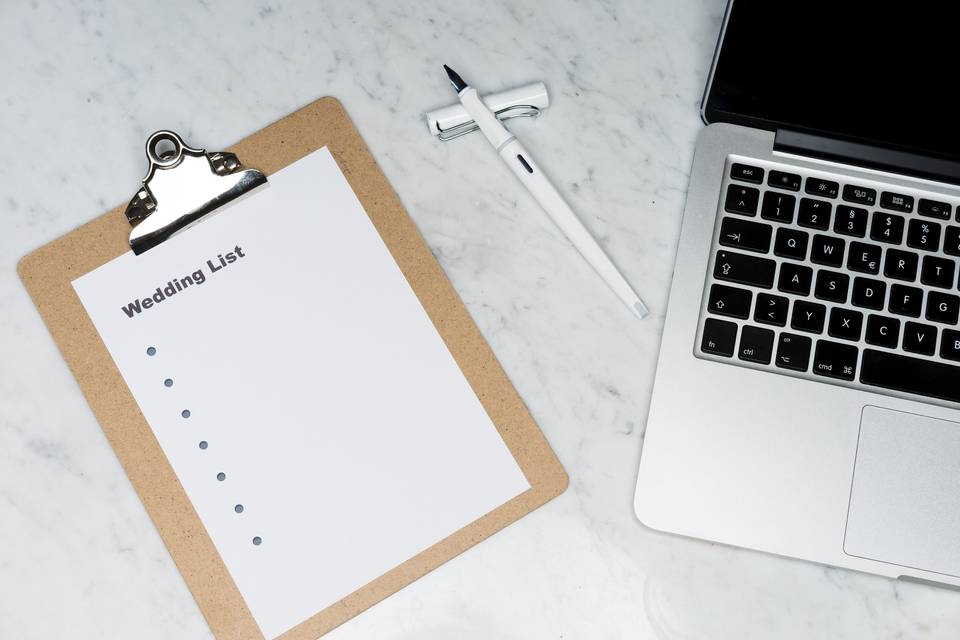 In our latest wedding survey, we discovered that almost half of couples who planned a wedding in 2022 overspent on their wedding budget. Now, there are a number of reasons why couples don't stick to their ideal spend, but if you're planning on sticking tightly to yours, you need to consider the additional wedding costs to budget for.
Of course, there are some cases where couples decide to splurge on the wedding venue of their dreams (in fact, that's the biggest spend when it comes to the average cost of a wedding), or manage to increase their savings pot, but more often than not, wedding planning couples find themselves spending more than they initially wanted to because of simple things they forgot to budget for!
There are so many additional, hidden wedding costs that people forget to budget for, but it's nothing to feel bad or worried about - these additional wedding costs are very much the norm,they just aren't always explicitly clear to those who are just learning about weddings. When you're planning a wedding for the first time, it's tricky to remember to add absolutely everything to your wedding budget planner - but we're here to help with that...
So, to ensure full transparency when it comes to all the wedding costs you should budget for, we've rounded up some of the most commonly-forgotten-about wedding expenses you'll want to include in your wedding budget.
22 Additional Wedding Costs Couples Forget to Budget For
And don't just take our word for it, (although this is kind of our area of expertise…), we've also enlisted expert advice from several wedding suppliers and vendors who certainly know what they're talking about. Shedding a light on all the wedding costs couples need to budget for, they also give advice on how to ensure none of these get forgotten about.
With our handy list, you can ensure your wedding budget includes everything you'll possibly need, giving you a much better chance at sticking to that budget - you can't so your risk of overspending is as small as possible.
1. Postage
You've just finished addressing the last envelope of your save the dates and invitations when you suddenly realise you have to pay for postage! Most couples still post physical wedding invitations, but postage isn't free friends…
When it comes to wedding stationery, it's all too easy to forget the cost of postage and this can really add up, particularly if you have a large guest list and your save the dates and invitations are a different size or weight than a standard letter. If you love printed stationery but want to save money, consider online save the dates, to avoid two sets of postal charges.
What's more, if you want your wedding guests to send their RSVPs back, it's good etiquette to include a stamp for them, too. To avoid this, you could always create a wedding website or ask them to RSVP to a wedding email or number.
The final postage expense you need to factor into your budget is the cost of postage for your thank you cards.
2. Wedding Insurance
If there's one additional wedding cost that's worth its weight in gold, it's wedding insurance. You wouldn't buy a home without insuring it, nor would you purchase a car and not take out insurance.
Planning a wedding is one of the biggest financial commitments most people will make in their lives, so paying out for insurance should be high on the priority list and will protect you in the unlikely situation that something goes wrong.
Rhiannon Philips, personal finance expert from NerdWallet explains: "While it may seem like an unwanted expense, wedding insurance can provide peace of mind and financial protection in case of unforeseen circumstances. With many weddings costing tens of thousands of pounds, having the right insurance can minimise the amount of money you would lose if something went wrong with your big day."
3. VAT
Many of us won't be used to seeing prices that are exclusive of VAT as, in the UK, shops and retailers sell products at prices which are inclusive of value added tax. When it comes to booking your wedding suppliers, you may find that some of their quotes are exclusive of tax.
Don't assume any price you're quoted includes VAT - always check, and make sure it's stated in the contract, otherwise you'll be facing an additional 20% increase to what you'd factored into your budget.
READ MORE: Common Mistakes Couples Make When Booking Wedding Vendors
4. Ceremony & Legal Admin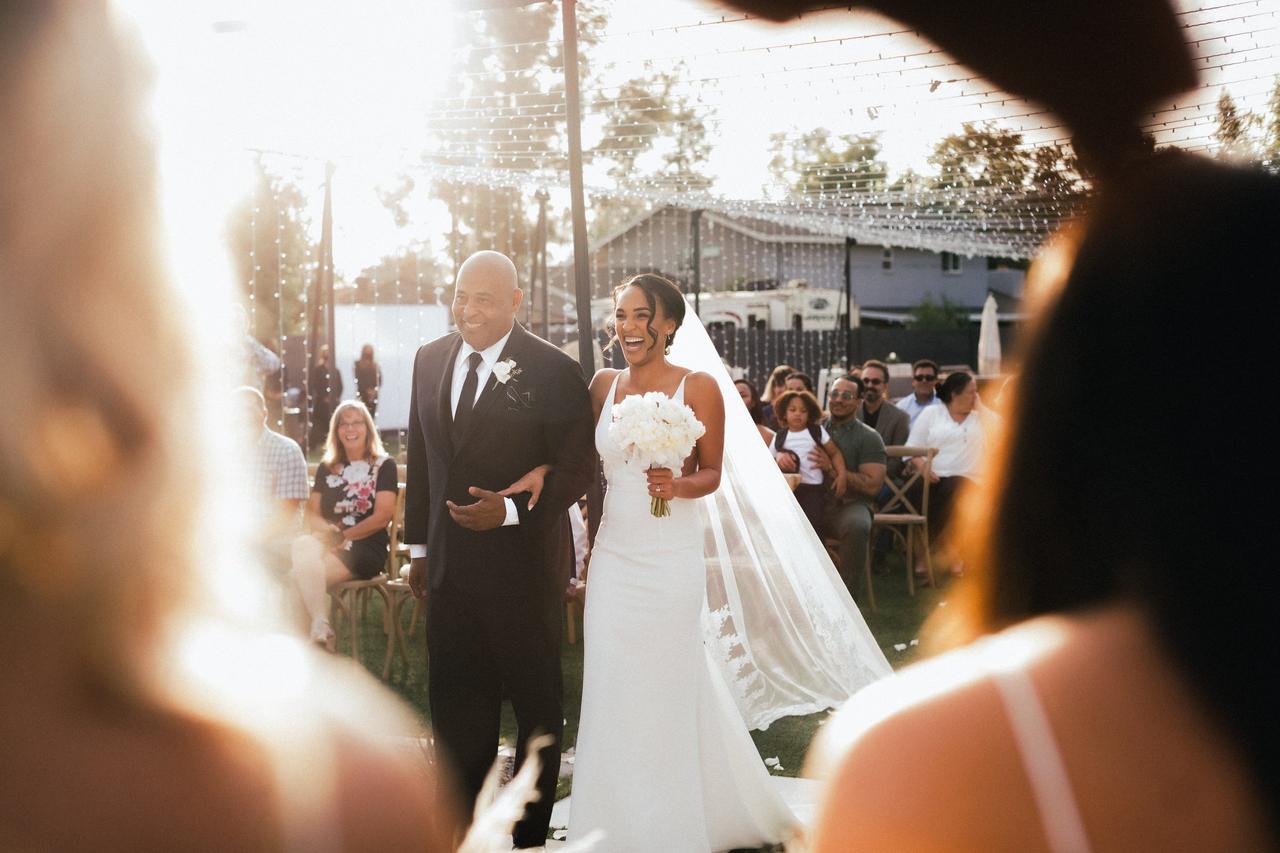 Whatever type of wedding ceremony you're having, there may well be some costs you haven't considered yet. For a civil ceremony, for example, you have to pay to give notice, as well as for registrars' fees and the cost of the wedding certificate. At a church wedding, there's a set fee, but you may want to include extras such as an organist, bellringer or choir to make the moment even more special.
Most importantly, if you're having the ceremony and reception at the same venue, make sure you're clear about which spaces are included, as some venues charge extra for the ceremony room hire. If one or both of you plans on a change of surname, there may be associated costs there too - particularly if you're blending your names. We have a complete guide to changing your name after marriage here.
5. Hiring a Wedding Coordinator
If your wedding venue doesn't come with an on-the-day wedding coordinator and you haven't hired a wedding planner, we seriously recommend that you consider hiring someone to handle everything on the day of your wedding. Nina Beer from Occasion Queens explains why this is so important.
She says, "There's normally only one person on your wedding day who knows every single detail and that person is you. So make a decision about how you want to spend your day.
"Do you want to be the point of contact for all your suppliers who may have questions or need to run something by you, or would you rather have just one person come to you, and guide you to the next part of your day, reassure you everything is running perfectly and allow you to truly relax and enjoy your day as a couple.
"So many people put their heart and soul into planning their wedding but don't look to get that assurance on the day itself."
6. Supplier Travel Expenses
You're at a friend's reception dancing your socks off when you decide you just have to have this wedding band at your day, too. Trouble is, said wedding is about 300 miles from where yours will be, so while you'd budgeted for the band's appearance fee, when you come to sign the contract you discover you'll also need to pay for their hotel stay and their mileage.
Before you book and put your deposit down on any suppliers, check where they're based and how much they'll charge for travel. Unless you've got room in the budget for an out-of-towner, go back to the drawing board and find an alternative near your venue. Even suppliers you consider nearby may add extra costs if it's outside of the area they typically cover.
The cost of this will also depend on the kind of supplier who is traveling and the amount of equipment they have. Travel expenses for a toastmaster coming on their own may be substantially lower than a band traveling with lots of music equipment.
Wedding photographer Sophie Penn-Gillam explains, "I charge around £1,350 for wedding photography which includes me being there for the whole day, unlimited photographs, up to 200 edited pictures - this also covers travel and the time it for me to edit the photographs.
"If a couple are getting married more than 30 miles or so away, I increase my price slightly to cover travel. I think for having a photographer that you love at your wedding, it's worth paying for them to travel to you, but you could avoid this by looking for a photographer more locally to save on costs."
7. Supplier Food & Drink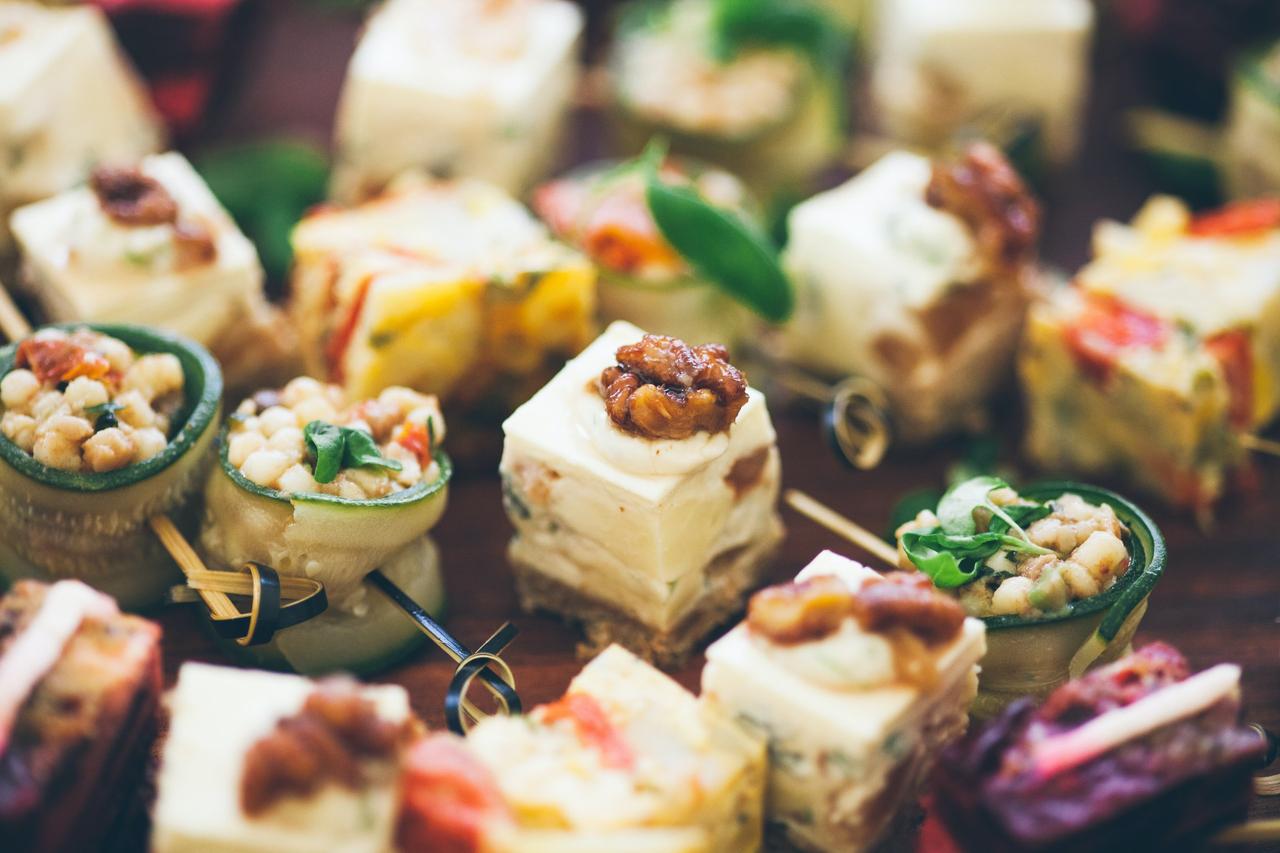 Like many additional wedding costs, feeding and watering your wedding suppliers isn't always in the contract, but it's something we'd really encourage couples to consider, especially for anyone who will be with you for a substantial amount of time.
Alex and Jon from Lazy Marmalade Duo explain, "When we quote for a wedding, we include everything so generally there aren't any surprises, but we do ask that the couple provide us with food on the day. It's so helpful when couples feed suppliers throughout the day and some even set up a drinks tab which is even more thoughtful.
"This is really appreciated by wedding vendors that are around for a long period of time and more importantly, it allows the day to flow much better. Feeding suppliers means they can all stay on-site and eat at appropriate times of the day to ensure the celebrations take priority.
"This is an additional cost for couples, but often wedding venues will offer a supplier meal at a lower price which is generally one course as opposed to your guests' three."
8. Late Finishes
If you're planning for your wedding to go on well into the night and want certain wedding entertainment suppliers to be there, be sure to check with them first as many will charge extra for staying later than normally expected. The Lazy Marmalade Duo say, "This is generally determined prior to the initial booking but can be added closer to the day once timetables are confirmed.
"We, like most wedding bands, won't just carry on when midnight rolls around and everyone wants to keep going. Late finishes absolutely need to be pre-arranged and prepaid. Some venues don't have the usual time restrictions meaning couples can extend the evening, but that doesn't mean your supplier will stay longer than agreed.
"Depending upon the venue and vibe, it can often be a money saver for couples to just ask the venue to use an in-house system for playlists to be played after midnight. By that point in the evening, those that are left (and still standing) are in the hardcore drinkers club and just want to have a chat and a few more drinks."
9. Sound Systems
While we're on the topic of music and dancing, ensuring you have a suitable sound system is one of those elements that is easily overlooked in early-stage planning, so make sure you ask your venue whether they'd recommend hiring an extra sound system for music, speeches and/or vows, particularly if you're marrying al fresco.
10. Wedding Venue Extras
When booking your wedding venue, always read your contract carefully to see if there are any potential extra charges that can put your agreed price up - as mentioned above, extending the opening hours can come with an additional cost.
Of course, this isn't a decision you can take at the very last minute, as you'll need to check whether your venue has a noise curfew, but be aware that if you do want to go on later, with their agreement, this can lead to an increased fee, much like with your suppliers, too.
"Venues will often charge several hundred pounds for events in the hours after midnight. Sometimes additional security, cleaning costs and cloakroom staff are extra, too," says wedding consultant Kelly Chandler.
What's more, some venues will charge an extra fee if you want suppliers who aren't on their approved list and pose a fee for cake stands and knives, wedding venue decor and some even charge for food tasting evenings. It's all quite the norm, you just need to be aware to avoid additional costs feeling like a surprise.
11. Wedding Photography Extras
Your wedding photographer will play such a huge part in your special day, providing you memories that will last a lifetime, but it's not just their time on the day you need to budget for. Essex wedding photographer Sophie Penn-Gillam explains additional photography costs couples may want to include in their budget.
She says, "All wedding photographers will have different additional charges depending on the services and packages they offer and this will also depend on what you want, but generally speaking, most wedding photographers will include an online gallery of your wedding photographs.
"Personally, I don't set a limit on these as I find it far too hard to choose and, quite honestly, I love all the pictures too much to not share them, but some photographers will limit the amount of photographs you get after your wedding because each one needs to be edited and this takes time - there is usually an option to have additional pictures at an extra charge per image.
"If you want hard copies of any images, this could also incur an additional cost, as well as any memoir extras such as a wedding photo album or hard copy prints. I offer this service to my couples as it's such a nice keepsake from the day. Mine include around 50 images, a personalised design, layout and cover and are charged at an additional £80-£130."
12. Wedding Cake Extras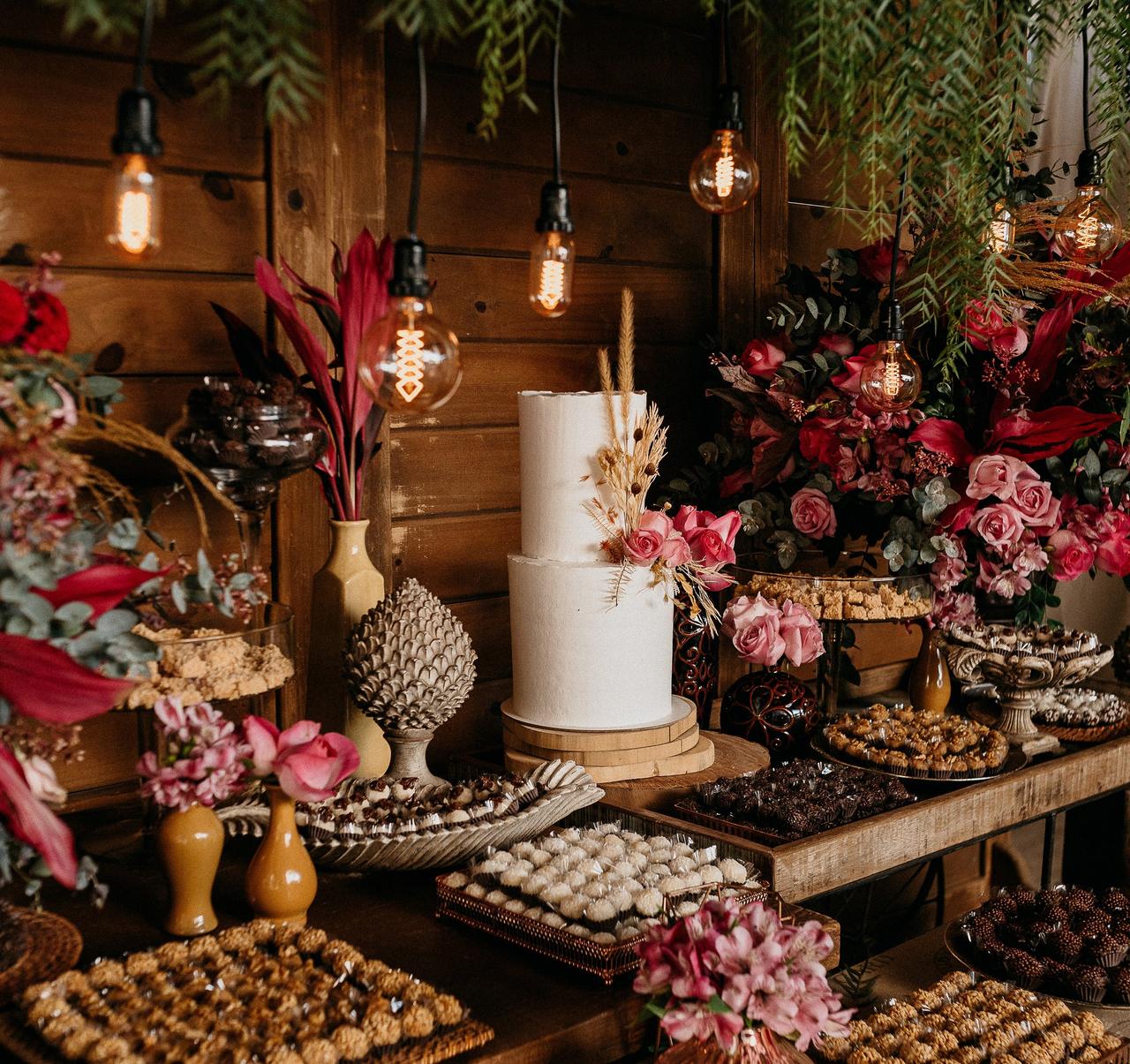 Buying and paying for your wedding cake is one of the most enjoyable things to tick off of the wedding checklist, but it's important to ensure you know what's included in the price you're quoted. There are some wedding cake costs that you may have to pay for as extra.
Laura from Deluce Cakes explains, "All wedding cake suppliers will have their own unique pricing systems so the cost of delivering your wedding cake and setting it up will vary with each order. Usually delivery costs are calculated based on how far the cake has to travel, and the time needed to carefully assemble it.
"Wedding cakes can be extremely heavy so this can take a while, especially with larger cakes. Finally, don't forget about the cake stand! A beautiful cake stand can be so important in elevating the look of a cake to the next level and ensuring it works perfectly with the style of the surroundings and wedding decor.
"Lots of venues have wedding cake stands you can use, and some companies offer a stand hire service, while others procure a stand for you as part of the cake design, which is what we do at Deluce Cakes."
What's more, you've most likely heard of corkage, where you pay an extra per-bottle fee to bring in your own alcohol, but what about cakeage? Some wedding venues charge this extra fee if you want them to cut up and serve the cake instead of dessert, for example. Always check whether this is the case.
13. Wedding Flower Extras
For so many couples, wedding flowers stretch far beyond just a bouquet and there are a number of additional wedding flower costs you'll want to budget for if you're going the whole hog.
Nicola Paul from Paradise Blooms explains, "Our number one piece of advice to couples when they begin planning their wedding flowers is to think about it in three parts: the wedding party flowers, the ceremony flowers and finally the reception flowers - this will help you to plan and ultimately budget for each area. You'd be surprised how many couples forget to plan further than their wedding party flowers!
"It's also important to remember that all wedding florists work in different ways, and this will very much affect your additional costs when it comes to finishes, buttonholes, containers and sundries. For example, some designers use luxury silk ribbons as standard, while others may use satin or hessian ribbons."
14. Delivery and Set Up Fees
Whether you're having a big floral installation, a huge arch or a showstopper wedding cake, anything that you cannot collect before the big day may incur additional fees to set up and deliver. Nicola explains, "Wedding pros travel for several hours to your wedding venue and usually need a van to deliver.
"Floral wedding arches and columns are constructed on location so this will usually involve additional charges. Some suppliers will itemise delivery, set up and collection in their initial quote, whereas others will include all charges in one fee so do check this with each supplier."
16. Wedding Outfit Alterations
Whether you and your partner are wearing wedding suits, wedding dresses or both, it's very unlikely your dream outfits will fit like a glove off the rack. Most people require at least some alterations to their wedding dress or suit - sometimes it's to alter the fit, but other times it's for extras like adding a belt, sleeve or something personalised on the insert.
Many wedding dress shops and suit retailers will have recommended seamstresses they work with regularly and will therefore have a good idea of roughly how much your requested alterations will cost. We'd always recommend setting aside between 10% - 15% of the cost of your outfit for alterations and if it's less, you can pop that back into the budget!
17. Outfit Accessories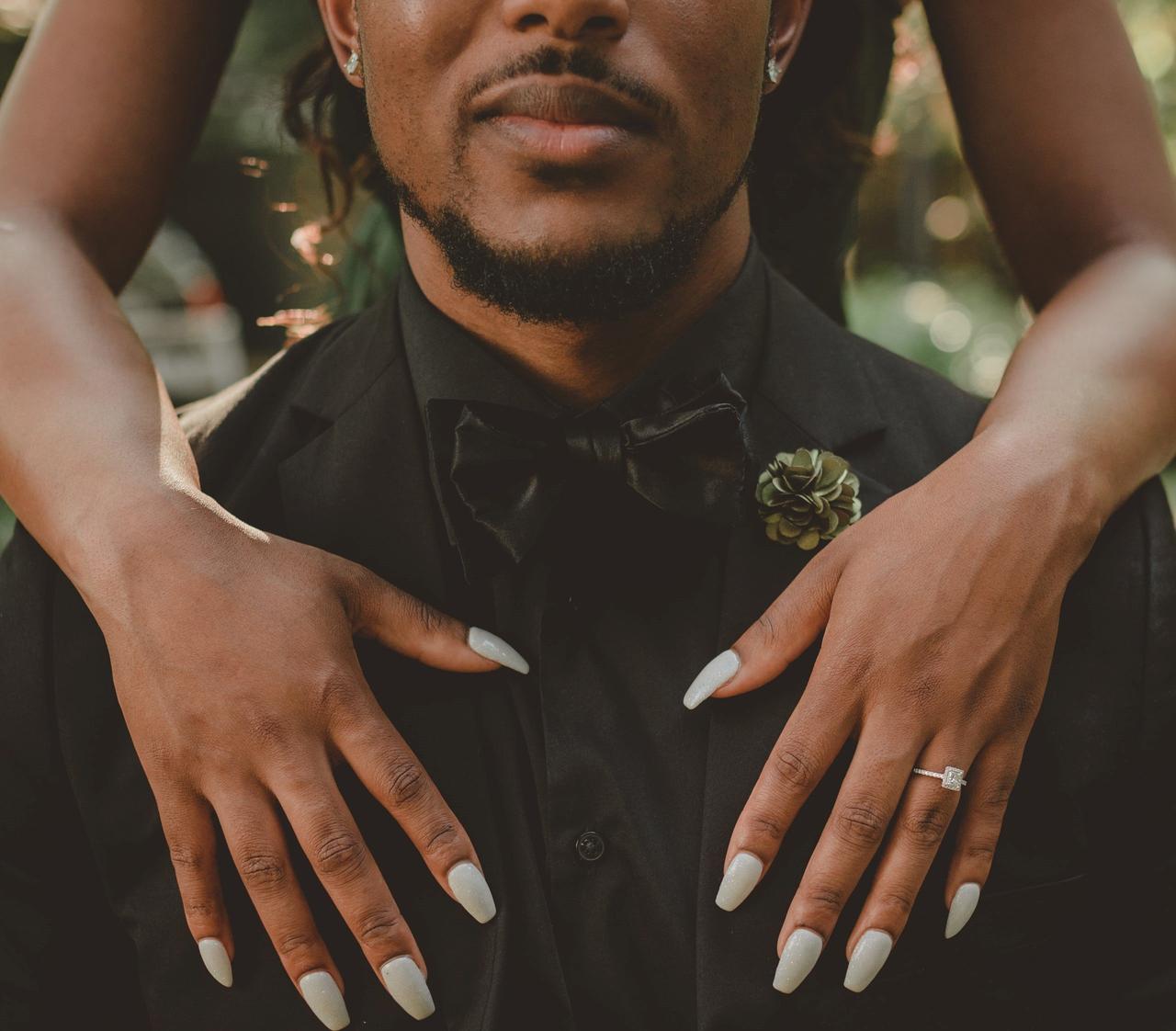 When you're counting the cost of your wedding outfits, try to look beyond the obvious. None of these elements are compulsory, of course, but if you are planning on buying all-new wedding accessories, don't forget to budget for some of these:
15. Beauty Trials
It's likely you've remembered to include the cost of an on-the-day hair and makeup artist for you and the wider wedding party, but have you remembered to budget for a trial? Many professional hair and makeup artists will charge for a trial ahead of the big day, but it's well worth doing to avoid any disappointment or confusion in what style you want on the morning of your wedding.
To get the most for your money, we recommend coinciding your beauty trial with your hen party or bridal shower!
18. Wedding Transport
Be very clear in advance about how your wedding party will be getting to the venue, particularly if you're getting ready together. You may have hired wedding transport to take you to the ceremony in style, but if members of your wedding party will be travelling in taxis, who's footing that bill?
19. Wedding Party Gifts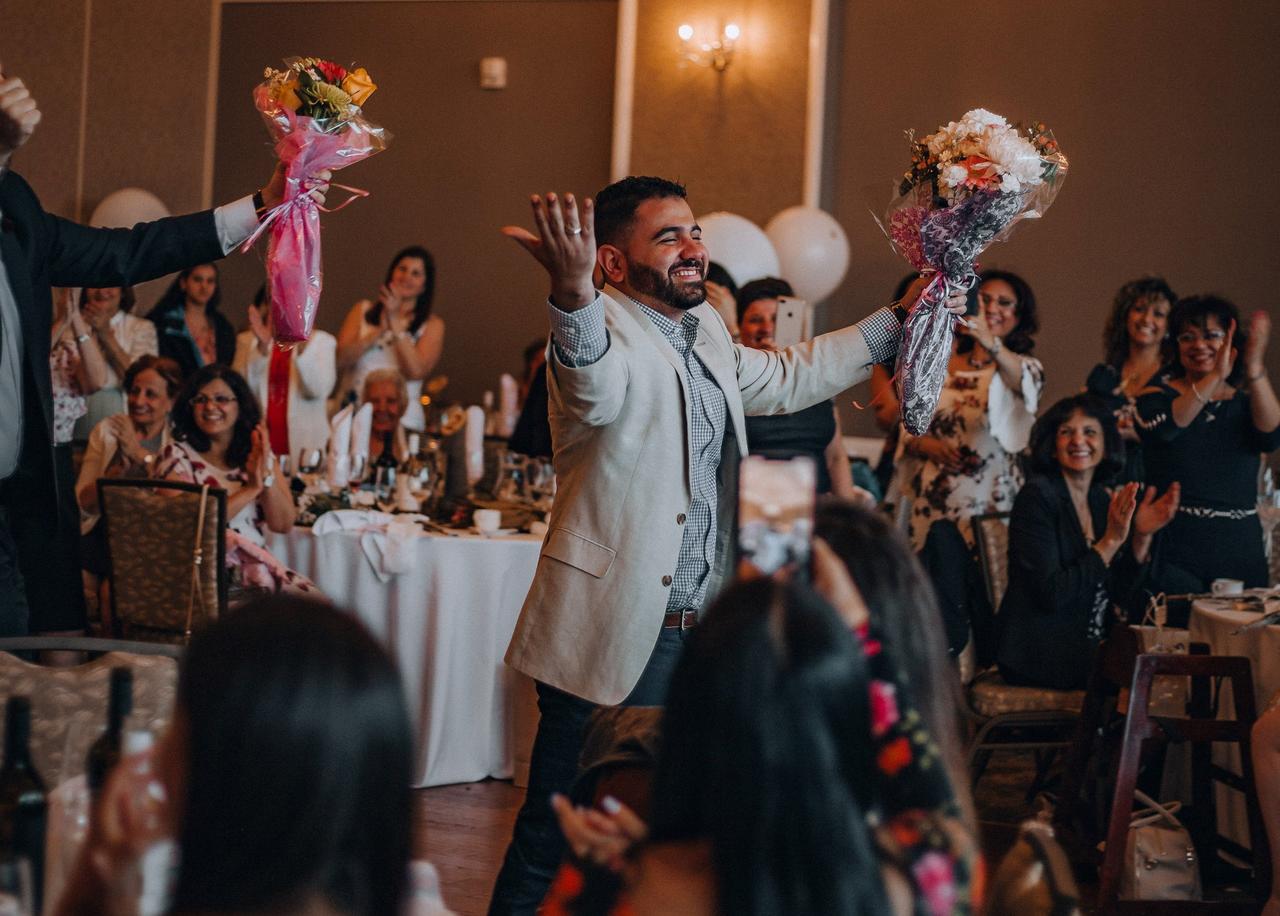 Think it's just the outfits you're potentially on the hook for? Think again - these days, couples are lavishing all kinds of gifts for bridesmaids and best man presents, from 'Will you be my bridesmaid?' proposal gift boxes to getting-ready robes for the wedding morning.
You don't have to do any of this - in fact, you don't even have to pay for their outfits (but make sure you discuss this with them!) - but if this is the kind of thing you want to do, make sure there's a line in the budget.
20. Outfit Dry Cleaning and Storage
Want to keep hold of your wedding outfit? Chances are, after many hours of celebrations, you'll need to have it dry cleaned, and also think about how you'll need to store it so it doesn't get turned into a plaything for moths - there are storage solutions, but these may come at a cost, including acid-free tissue paper and boxes.
21. Breakages
Fingers crossed this won't happen, but if some of your guests get over-enthusiastic, there's always the chance of some breakages or wine spillages which could see an additional charge from your venue. We'd recommend asking about this before the wedding just so you're aware.
22. Thank You Cards & Gifts
This is probably one of the most important parts of the post-wedding to do list - sending thank you cards and even thank you gifts for the key players. You'll need to budget for these and if you're super organised, could even order them when you do your initial wedding stationery order so they're ready straight after the wedding.
It's also important to add that it isn't just wedding guests who should be thanked. Giving thank you cards to your wedding suppliers is a lovely way to show your appreciation for their services and they appreciate your kind words so much! And don't forget, this adds another round of postage to your budget...
Now you know everything you need to budget for, use the ones that apply to you and add them to your wedding budget. If you're concerned about the cost, don't be. We have a whole article on how to save for a wedding which includes lots of helpful tips and tricks on how you can cut down costs too. You've got this!