£10,000 Wedding Budget: How to Break it Down
You can have the wedding of your dreams for £10,000. We've put together the ultimate guide to planning a perfect wedding with a £10k budget right here!
We have included third party products to help you navigate and enjoy life's biggest moments. Purchases made through links on this page may earn us a commission.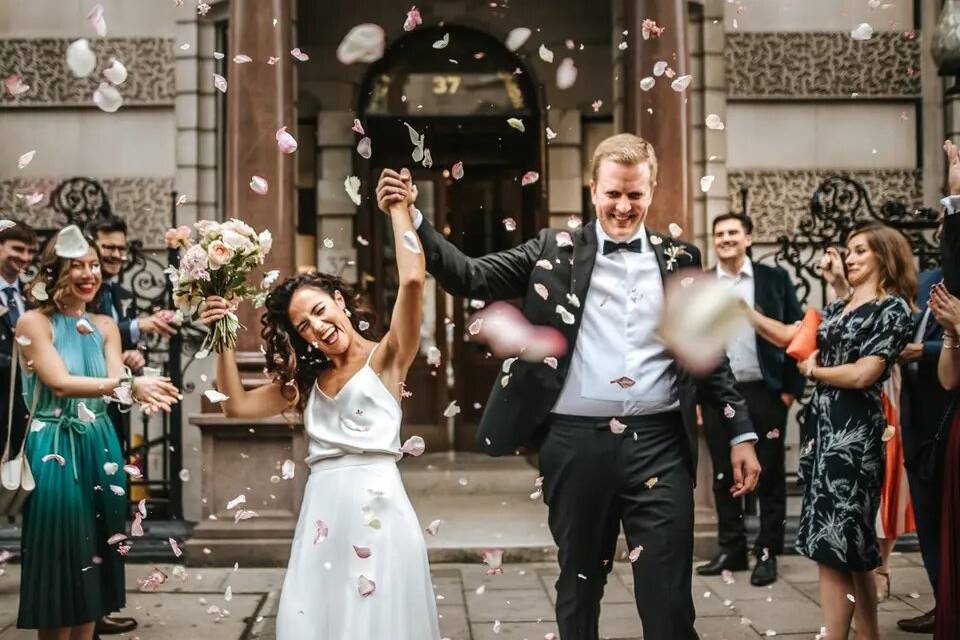 The Hitched National Wedding Survey revealed that the average wedding cost £17,300, but with a few careful wedding budget hacks, it's easy to plan wedding on a £10,000 budget.
To help you organise your spend, the best thing to do is to divide your wedding plan into sections so you don't go off track - we've broken down the £10k budget giving you a pointer on exactly where to spend your money. If you're still trying to figure out how to make a wedding budget, this will give you a good idea of how exactly to break down a £10,000 wedding budget - but remember, it's just a rule of thumb. If you have things you want to skip or things you want to spend more on, feel free to adjust this £10k budget to suit your dream wedding!
Keep reading to find out supper savvy ways you can easily save pennies without scrimping on style when planning your wedding - from gorgeous wedding dresses you can nab for under £500 to how to cut costs on your catering, our guide to planning a wedding for £10,000 or less explains it all.
READ MORE
How To Plan a Wedding for £10,000
Wedding Venue – £2,400
It is possible to find an affordable wedding venue – consider local hotels as they will usually have package deals. If you're open to the idea of a wedding package from your venue, you can save money as they normally include catering, some drinks and your entertainment (typically a DJ) as well.
A brilliant example of this is the 'winter wedding package' at The Plough Inn, Cheshire. "The winter wedding package speaks for itself as it is such an unbeatable price whilst couples aren't making any sacrifices as they still get a beautiful oak barn and the most amazing wedding food," they shared. For £2,023, you'll enjoy a 50-guest wedding in January, February or November 2023, with canapes, a gourmet three-course wedding breakfast, a glass of fizz and wine and an evening buffet.
Catering – £1,600
If you decide not to go for a package at your venue, and have around 50 guests at your wedding breakfast, this will give you a budget of around £32 a head. Skip the starter and go for a simple but hearty main, like fish and chips or pie and mash. You can always serve up your wedding cake for dessert too, to cut costs. Afternoon tea style wedding breakfasts or a buffet are other affordable options.
READ MORE: Best Wedding Caterers in the UK
Ceremony Fees – £500
It doesn't matter what your budget is or how big your wedding is, you'll have to pay around £400 - £500 for your wedding ceremony. This cost includes the registrar and the marriage license for a civil ceremony, or the cost of having a church wedding ceremony.
Stationery – £150
Feeling creative? You could have a go at DIY wedding stationery to save money, but if you're not that crafty why not order printed wedding invitations online? You can find wedding invitations from as little as 99p per card on the Hitched stationery shop.
READ MORE: The Best Places to Buy Cheap Wedding Invitations
Hair and Makeup – £100
One of the best ways to save money on your wedding hair and makeup is to only pay for yourself to have it done, and to let the bridesmaids do their own.
Having a hair trial can add a lot on to the cost of your bridal beauty, so why not talk to your usual hairdresser about your options there? If you trust them you may feel comfortable forgoing the trial. You can also save money by going to the salon, rather than asking the hairdresser to come to you.
Check out our DIY wedding makeup tips to learn how to do your own wedding makeup to save money.
The Bridesmaids – £150
Obviously the fewer bridesmaids you have, the more money you'll save. If you choose to have three bridesmaids, you can allocate £50 per maid and opt for a high street bridesmaid dress they can wear time and time again. A good way to make your money go further is to ask them to wear shoes they already own – at least they'll be comfy and confident in them!
Bridal Accessories – £110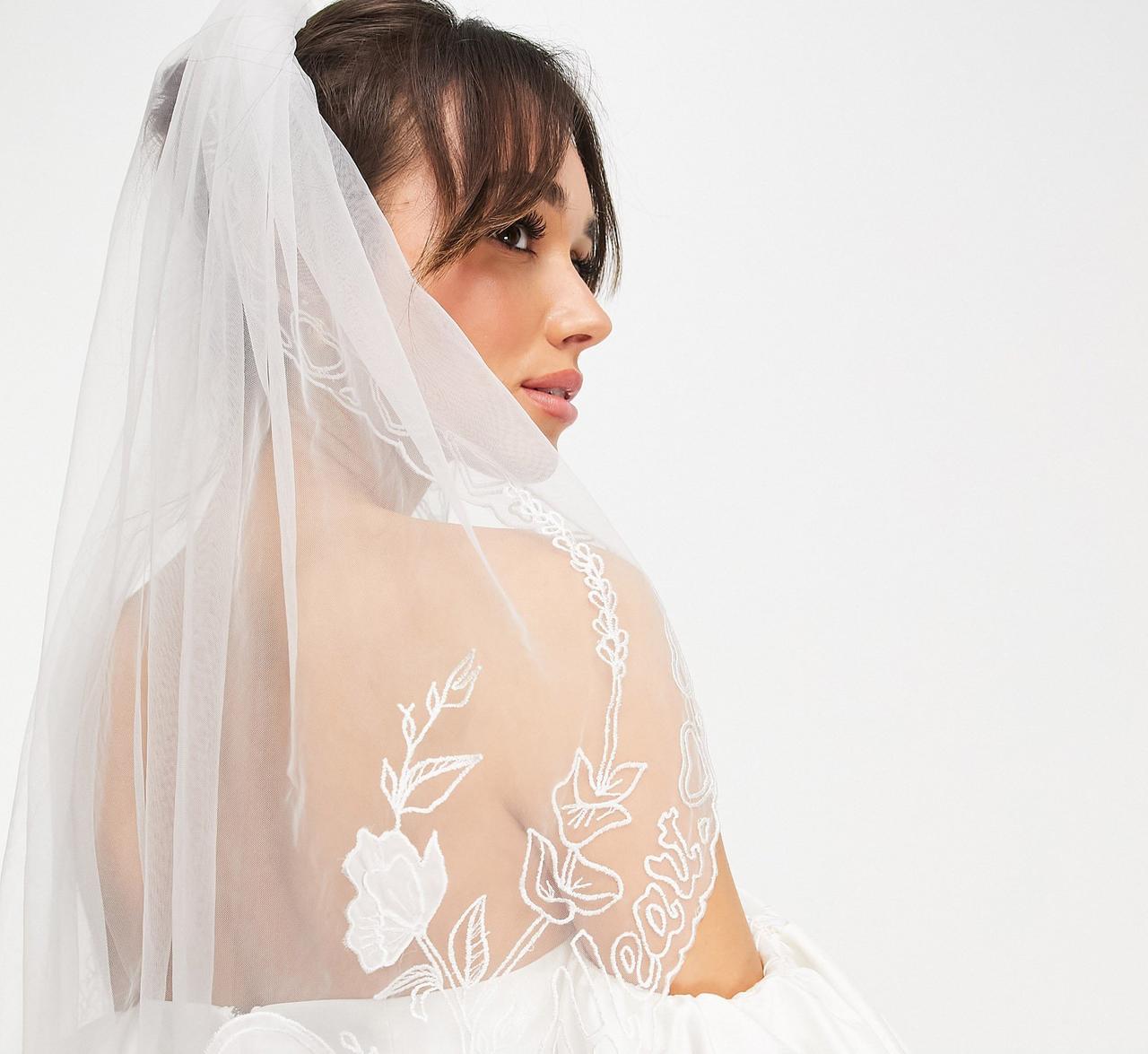 This includes your veil, jewellery and shoes. Online retailers like ASOS have a wedding section where you can snap up an affordable veil. You can buy high street wedding shoes and jewellery – or ask a relative or friend if they have some jewellery you can use as your something borrowed. It's sentimental and will help to stretch your budget.
Wedding Photographer – £1,100
Talk to your wedding photographer about the packages they offer and see if there's anything you can trim from it to cut costs, such as a photo album. Another way to save money on your wedding photography is to have the photographer there for less time – don't have them stay throughout the meal and the first dance, instead hire them for the getting ready pictures, the ceremony and for any group and couple shots after the ceremony.
Wedding Reception Décor – £200
You can make your wedding reception look seriously fancy without spending a fortune. Reuse the bridesmaids' bouquets in your centrepieces and visit the Hitched Shop for affordable lanterns, candles, faux flowers, fairy lights and more.
Wedding Dress – £750
The wedding dress of your dreams doesn't have to cost thousands of pounds. Visit sample sales at bridalwear shops or hit the high street – stores like Phase Eight sell beautiful wedding dresses with an affordable price tag. "One of the major unique selling points of our bridal collection is that all our wedding dresses are under £500, without compromising on quality or detailing," says Phase Eight.
"From the new season collection our favourite pieces include the Annalise Beaded Dress, as this is a really elegant dress in a simple shape which has lots of detail, including hand beading and floral applique. Another favourite is the Amaliah Lace Jumpsuit, which is perfect for either a second outfit or for a bride that doesn't want to wear a dress. It features romantic floral lace with an adjustable belt and sophisticated detailing such as buttons on the back and eyelash edge detailing on the cuffs, neck and legs," shares Phase Eight.
READ MORE: 60 Affordable High Street Wedding Dresses
Wedding Flowers – £350
Check out our guide to wedding flowers to find out what's in season when you're getting married, and then opt for those flowers and it'll help to cut costs. When it comes to the bridesmaid bouquets, cheaper blooms like gypsophila look really effective in a bouquet on their own.
Wedding Cake – £240
Marks & Spencer do a vast selection of wedding cakes, many of which come in under £235 and can be dressed up with flowers to suit your wedding theme. If you don't want to go to a supermarket for your wedding cake, you could always opt for an elegant single tiered wedding cake, and have a cutting bar hidden that you can serve. Or opt for a wedding cake alternative such as brownies or a tower of doughnuts!
Entertainment – £500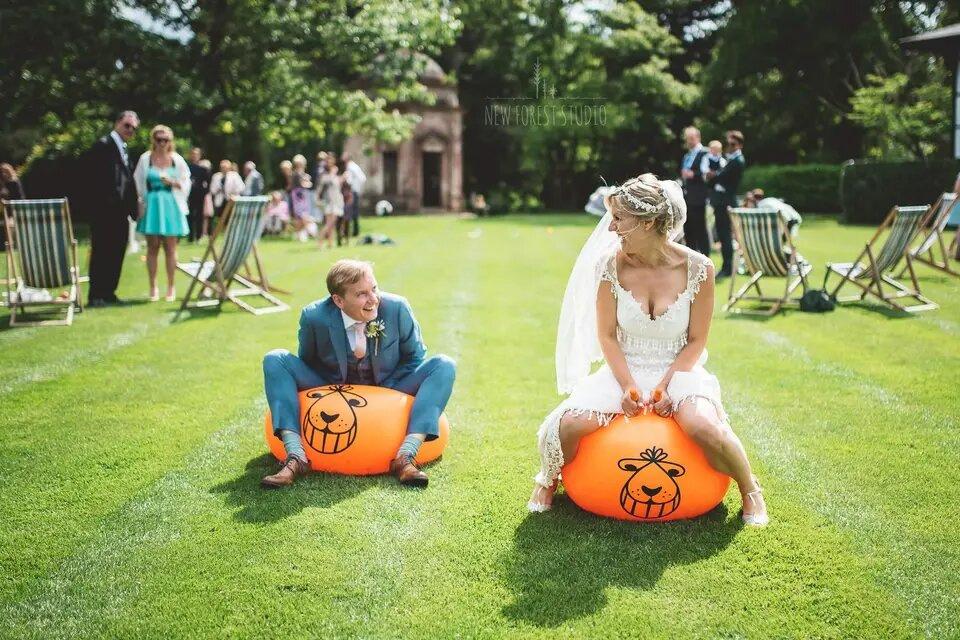 If you haven't gone for a wedding venue package that includes entertainment, you can hire a DJ for around £500 for your evening party. Use an iPod playlist during your wedding breakfast and walk down the aisle to pre-recorded music to save money.
To keep your guests entertained after the ceremony, you could always put on outdoor wedding games and print out wedding table icebreakers for a low-cost way to keep everyone amused.
Groomswear – £150
Many groomswear hire shops do great deals when you're hiring more than one suit. You could always hire suits for the groom and best man, and ask the ushers to wear their own, or buy a suit from the high street. Shops such as Marks & Spencer do suits for £100.
READ MORE: 8 Groomswear Trends for the Year Ahead
Honeymoon – £1,700
Allow yourself a budget of £1,700 for a dream honeymoon – whether that's a week on a luxurious, all-inclusive beach somewhere exotic or a slightly longer trip closer to home in Europe. If you really want to save money, you could always have a luxury mini-moon in the UK and put the money you save into your photography or wedding dress budget!
"The benefit of having your honeymoon in the UK is the variety of locations & the hospitality," shares Katie Jackson, Events Manager at Hastings Ballygally Castle Hotel. "We offer numerous different packages for couples just depending on what they are looking for - what could be more romantic than a castle getaway by the sea, with a romantic three-course dinner using the finest local produce, accompanied by a glass of Prosecco? We have our 'Romance, Dinner, Bed & Breakfast package' currently available from £240 per room. Our special romantic package includes luxurious overnight accommodation, a three-course dinner for two, a glass of Prosecco to accompany your dinner, full Irish breakfast, and a unique Hastings Hotels 'Kiss Me Quack' love duck."
Total Wedding Budget: £10,000
If you want to give your wedding budget a boost, make sure you read our list of things to give up now to help you save for your wedding.