Your Complete Guide to Wedding Insurance for 2022
Can we still buy wedding insurance? How much does it cost? Is COVID covered? All your biggest wedding insurance questions answered.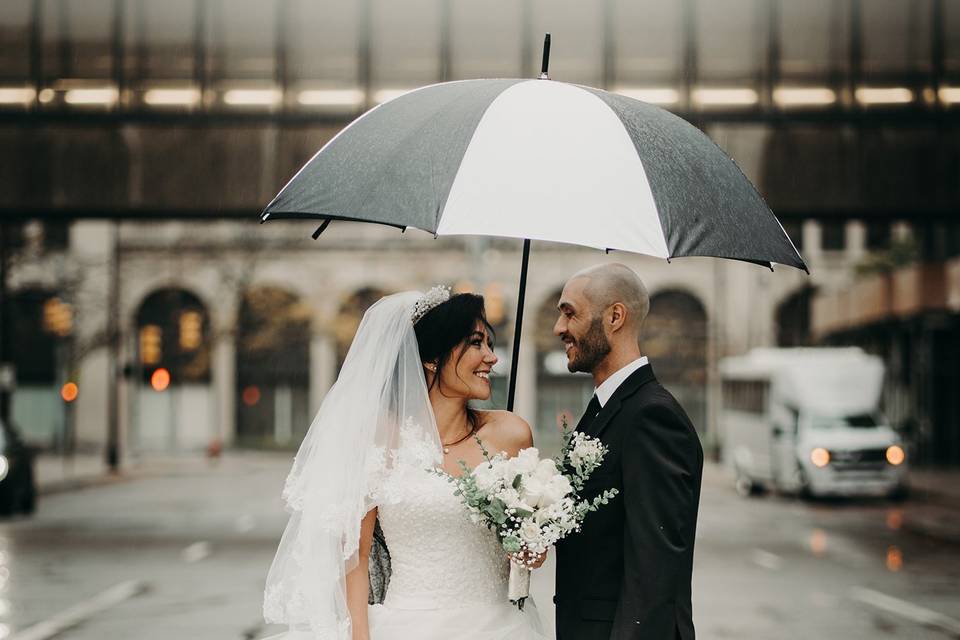 If you're planning to marry in 2022 and beyond, wedding insurance will be one of the first things on your mind.
After thousands of wedding cancellations and postponements during Covid lockdown, many couples are wary to book their day without some security in place. But how easy is it to get wedding insurance? And what does it cover?
We've got a full guide to what you need to know about wedding insurance in 2022.
READ MORE:
What Is Wedding Insurance?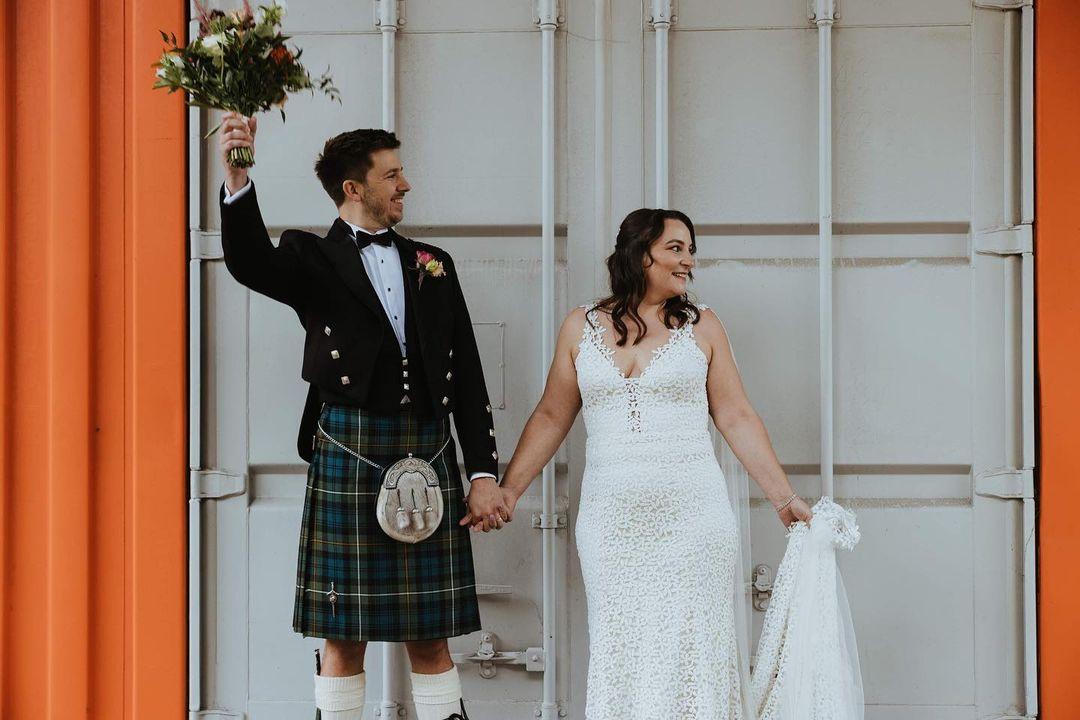 The average UK wedding costs £31,974, which is a heck of a lot of money on the line if anything goes wrong. Wedding insurance is an optional policy that financially protects you against a wide range of things that could go wrong ahead of and on the wedding day.
Typically, wedding insurance covers the wedding ceremony or reception venue going bust, cancelling on you, or if it's impossible to marry there because, for example, they had a fire. It would cover a supplier letting you down by not delivering a service (e.g. band, florist), their products turning up damaged, and lost or stolen outfits, flowers, rings, cake and even gifts (so long as they haven't been left unattended). Lastly, it covers you cancelling because a key member of the wedding party can't attend due to illness, jury service, accident or death.
The coverage will vary depending on your insurer and the cost of your policy, so make sure to read the fine print.
Do We Need Wedding Insurance?
You don't necessarily need wedding insurance. It is an optional cost and you'll need to weigh up whether it's right for you. It would be lovely to think all your wedding planning will go smoothly, but with so many people and suppliers involved, it could be better to be safe than sorry. In the event something goes wrong, your insurance provider will cover the cost of rearranging your wedding or replacing damaged or lost items.
Mark Brown, founder and director of Wedinsure, explains why getting insurance is a savvy move: "The main risk associated with most weddings is financial failure of wedding services suppliers, so the more suppliers you have, then the greater the financial risk. Ultimately any wedding where you are paying a significant sum of money to a supplier, such as a venue or caterer etc, would benefit from wedding insurance.
"There are a lot of circumstances that can affect weddings, such as illness of the wedding participants or a close relative, adverse weather, damage to ceremonial attire, damage to third party property etc. Wedding insurance does cover a wide range of risks associated with weddings."
Basically, if you're spending a lot of money on your wedding, then wedding insurance takes the financial risk off your hands. However, if you're having a wedding on the cheap and wouldn't lose out on much money if things went wrong, e.g. you're having a DIY wedding in your back garden and friends/family are making the cake, flowers and food, then it may not be worth it.
What Does Wedding Insurance Cover?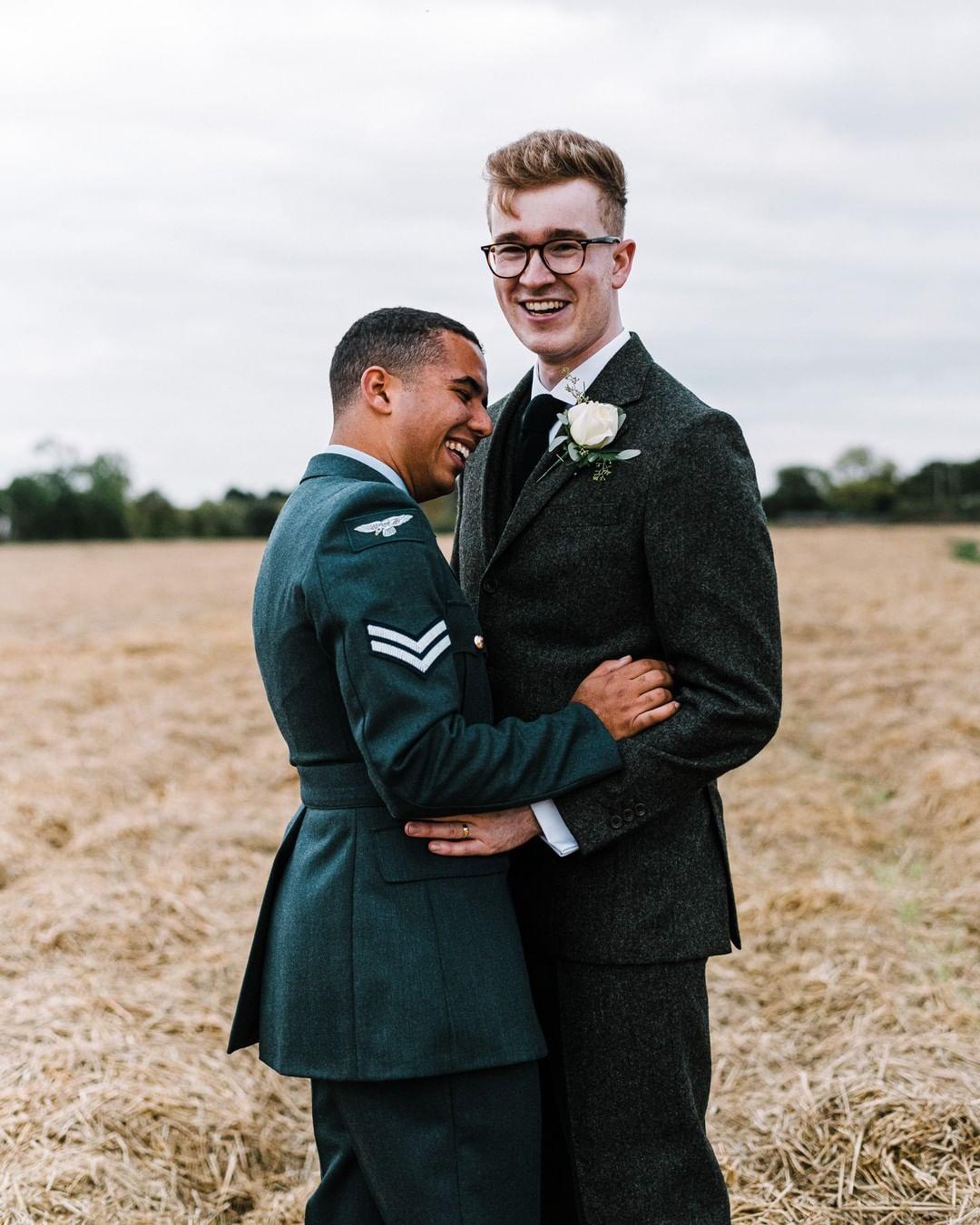 Every wedding policy is a little different, so it's best to check the small print before signing up. However, most wedding insurance policies do cover the following:
The venue closing or cancelling your booking – this covers floods, fire or financial problems at the venue that mean it can no longer honour your booking. This will likely come under 'cancellation cover' in the insurance document.
Cancellation due to illness, accident or death of bridal party or close family members – you will be covered if you or your spouse-to-be, your maid of honour, best man or close family member is taken ill as long as it's not linked to a pre-existing medical condition. The same people will be covered in case of accident or death as well as being unexpectedly called for jury service or being posted overseas in the military.
Cancellation due to extreme weather – if 50% or more of your guests cannot attend the wedding due to serious weather conditions, you should be covered but double check the small print as many policies differ slightly on this.
Supplier no-show or damaged goods – if one of your suppliers doesn't turn up or they provide damaged items (such as dead flowers or a damaged wedding cake) you should be covered. Note that a written agreement with your supplier will be vital to your claim, so make sure you get one when booking! You'll also need to double check your individual policy to find out which suppliers they cover as not all policies will be the same.
Lost, stolen or damaged items – your wedding bands (although not your engagement ring, so add this to your home insurance), wedding cake, flowers, wedding attire and wedding gifts should be covered. You will need to check your individual policy for any caveats though, for example, gifts left unattended will not be covered and flowers and cake are often only covered until the wedding reception.
Wedding photograph or video faults – if there is a technical fault and your wedding video or photos cannot be developed, you will be covered. An insurer should cover you to hire outfits etc again and reshoot key images. Note, you won't be covered if you simply don't like the photographs or the photographer is not very good.
Personal liability and legal action – if damage is caused to the venue or a third party is injured on the day, you should be covered. If the accident occurs and is the fault of a guest, you will not be covered. Legal costs of the couple in case of court action due to an event at the wedding that causes death or injury will also be covered.
If you would like to add public liability to your insurance, so that guests are also covered in case of causing injury to third parties, you can upgrade your policy to include this. You can also add cover if you're hosting an outdoor wedding, in case of a thunderstorm ruining the experience, or cover for a marquee erected on land belonging to someone other than the marquee owner. Marquee cover will protect you in case of damage to the structure itself as well as anything inside including tables and chairs. If your marquee belongs to the venue owner or is a fixed, permanent structure, it will be included as part of your existing venue cover.
Can We Still Buy Wedding Insurance During COVID?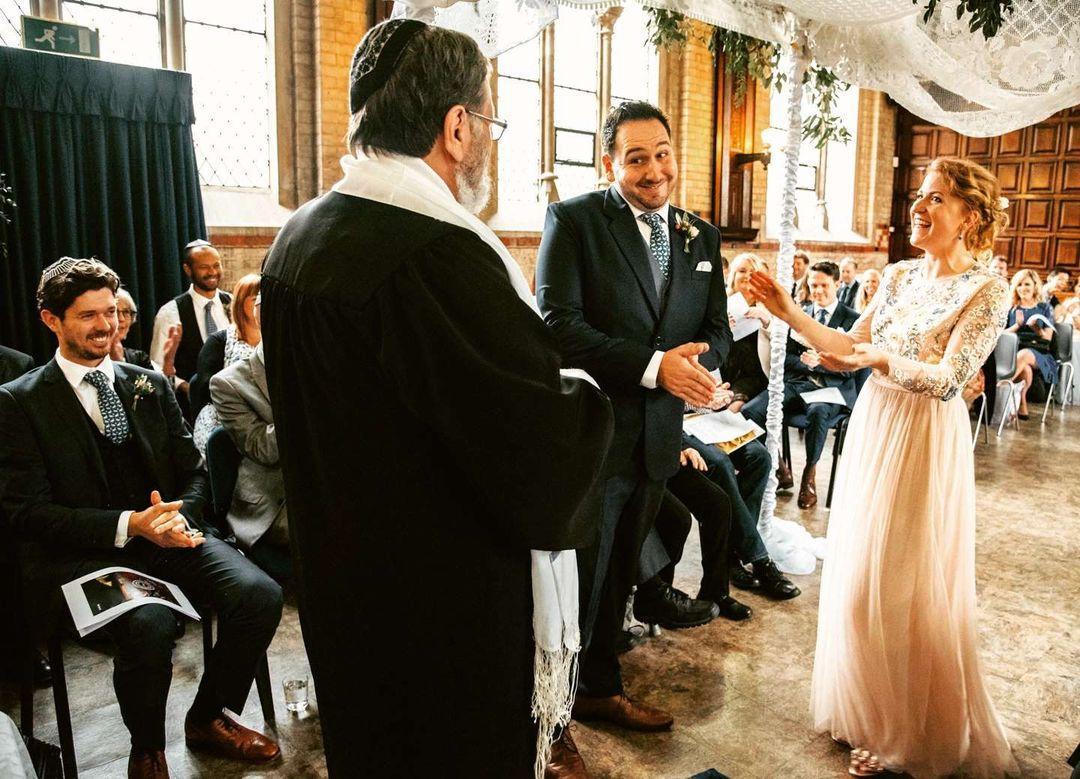 You're probably wondering if it's even possible to get wedding insurance at the moment. Many insurance providers stopped accepting new policies during lockdown as they dealt with the fallout from postponed weddings and, for some providers, this policy is still ongoing.
John Lewis and Wedding Plan are two big wedding insurers who are not taking on new clients at the moment. They both hope to restart soon, but at present, there is no set date.
However, there are still companies that are offering wedding insurance so don't be disheartened!
Mark Brown of Wedinsure says, "We have been issuing new wedding insurance policies since October 2020. You can purchase a policy to cover weddings taking place up to 24 moths from the date of purchase." This means weddings to the end of 2023 are currently covered.
You'll need to do some research, but providers like Wedinsure definitely are offering wedding insurance.
Does Wedding Insurance Cover COVID?
The next big question! Most policies taken out before Covid restrictions came into place have honoured cancellations and postponements, however, new policies will not cover this.
Wedinsure's Mark explains, "Unfortunately, no wedding insurance policy provides cover for COVID so this is specifically excluded from the policy."
We don't know what the continued situation will be with Covid going forward, but there are ways you can make paying for your wedding more secure:
Put big purchases on a credit card. Section 75 of the Consumer Credit Act covers purchases between £1,000 and £30,000. Even if you only pay for the deposit by credit card and the rest in cash, you'll be covered for the whole cost. Check out sites like Money Saving Expert to compare the best credit card offers and see what freebies you can get with them - some offer Amazon vouchers, cashback or perks like air miles.
Chargeback is a scheme that reimburses you if you pay for an item under £100 with a credit or debit card, however, it isn't as comprehensive as insurance.
Do a bit of research before you buy from any companies or websites you haven't used before. A search for reviews online should tell you if the company is legit and word of mouth recommendations are always preferable. If a company doesn't have any online reviews, that's not necessary bad if they're new, but if they're quite established, it is a red flag. Trust your instincts.
Make sure the website you use for online shopping has a URL beginning 'https', not just 'http'. The 's' means the website is secure and your details are encrypted in case the site ever gets hacked.
Check if your home insurance policy offers any extra coverage around your wedding. You should always add your engagement ring as soon as it's bought and it can be worth asking if they'll give you a temporary rise in coverage. Because of the increased value of goods in your home (outfits, decorations, wedding presents etc), some home insurance policies will offer you a fixed increase the month around your wedding date at no extra cost to you.
Be aware of too good to be true offers, whether that's a supplier quote or bargain bridesmaid dresses you've spotted online. It can be tempting to save money by buying wedding favours on foreign wholesale sites for much cheaper than you'd get in-store but the quality won't always be good, there's often unexpected VAT added when you get to the checkout and you have no guarantees on shipping. AliExpress have 'Buyer Protection Time' of 90 days; what that really means is you have to wait three months to see if the item arrives before you can apply for a refund, which is a long time!
Read contracts from your suppliers and venue carefully and keep meticulous notes of quotes and receipts. It's always important to check your suppliers have public liability insurance in case anything goes wrong, such as a guest is injured.
How Much Does Wedding Insurance Cost?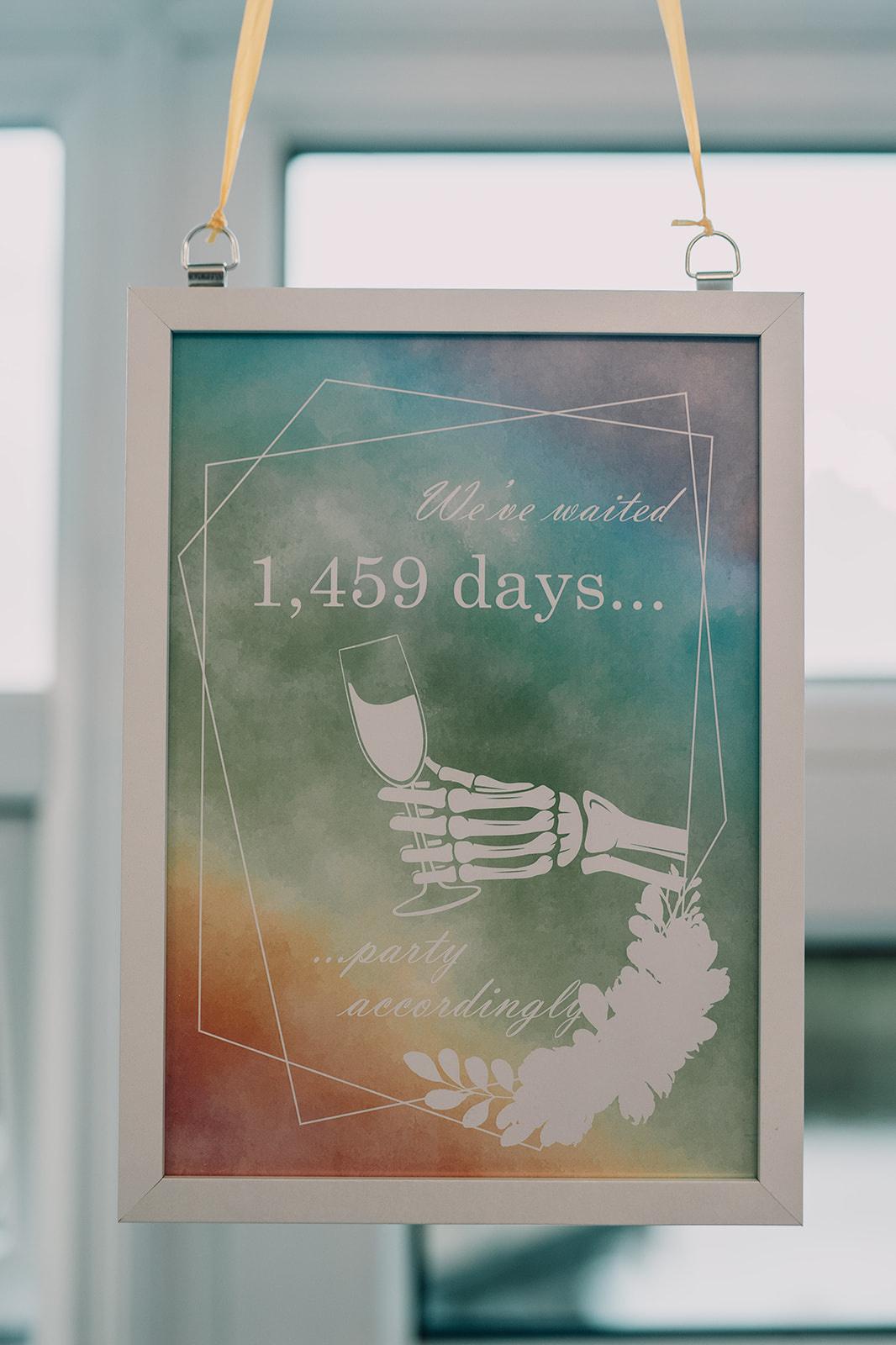 Wedding insurance is a one-off cost; you don't need to worry about paying for it monthly. The price of your insurance will depend on: the cost of your wedding, whether you need extra cover, and the likelihood something might go wrong, e.g. if your venue has been flooded in winter before.
You can expect to pay as little as around £20 for a basic policy and up to £300 or more for comprehensive cover for large weddings. Cancellation cover up to £32,000 (enough to cover the average wedding cost according to our survey) would be around £90 to £100.
At Wedinsure, "the price varies depending upon the cost of the wedding and level of cancellation cover required.
"We offer eight tier levels from £5,000 to £50,000 with prices starting from as little as £50 increasing to £300 for the top tier. We also offer £2m public liability (which is a requirement of many of the venues) and also marquee and ceremonial swords cover."
When working out what level of coverage you need, err on the side of caution if you had to replace anything. A last-minute wedding dress would work out more expensive for alterations, as would hiring a new venue or supplier.
When Should We Buy Wedding Insurance?
The sooner the better should be your wedding insurance mantra. Most policies last for 24 months and we'd advise you get insurance before you make any big purchases. Your first booking is likely to be your venue and it'll be your most expensive; if you're buying insurance, do it before you book your venue.
What Does and Doesn't Wedding Insurance Cover?
As mentioned above, wedding insurance typically covers the cancellation of your wedding by your venues; a supplier letting you down; a key wedding party member not being able to attend; and lost or stolen rings, outfits and gifts.
Depending on your coverage, you may also find you are covered for: extreme weather, such as a severe storm; technical faults with photography or videography (not if you just don't like the pics, sadly); and personal liability if someone is injured on your wedding day and you need legal costs covered.
Did you know that if your photographer doesn't turn up on the day or your photos aren't recoverable (hard drives do get broken!), many insurers will pay for you and your wedding party to hire new outfits and have your photos retaken?
As for what isn't covered, there's more than just Covid:
Cold feet. If you decide you don't want to marry anymore, you won't be able to get your money back.
Your honeymoon. You need separate travel insurance for your honeymoon.
Cancelling if only a small thing is wrong. Say one groomsman suit arrives ripped, you won't get the cost of the wedding back if you decide to cancel.
Financial difficulties. You may be covered if you're made redundant, but if you simply enter financial difficulties, you will not be covered.
Bad weather. Weather needs to be extreme for insurance to cover it - they won't pay out for a thunderstorm or heavy rain.
A big trend for 2022 is couples choosing to marry in their own homes or at parents' homes. "This is becoming increasingly popular with marquees in private home gardens," says Mark. You should be aware that covering marquees on private land will be an optional extra and not automatically covered.
What Will Actually Happen If I Claim On My Wedding Insurance?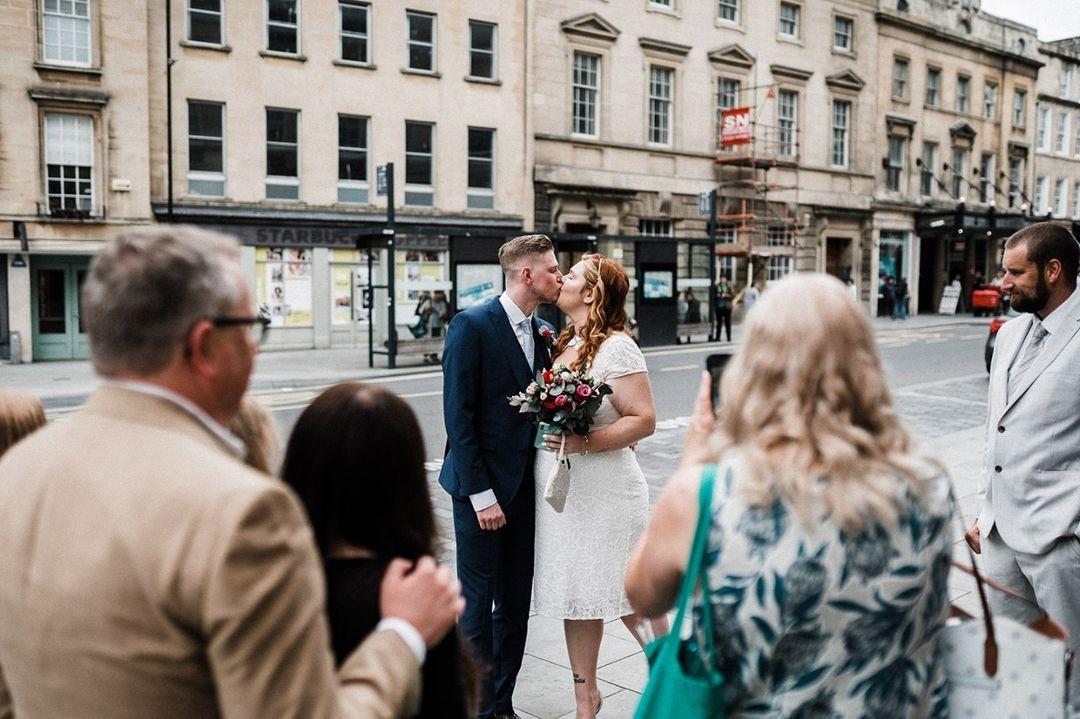 It depends on what it is you're claiming for. A torn bridesmaid dress or some missing on-the-day wedding stationery will usually result in a small pay-out appropriate to the cost of the item. If your wedding venue is closed due to damage, your insurer may simply pay for a new venue directly, rather than handing over a lump sum to you.
Remember, claims will come with an excess fee, so you will receive the full amount minus the cost of the excess.
What Insurance Do I Need for a Wedding Abroad?
Your travel insurance will not cover a wedding abroad - you will need to choose an overseas wedding add-on to your main wedding insurance policy. Be aware that some insurers will only do UK weddings, so don't assume you can add it on.
At present, travel restrictions around the world mean you're unlikely to find a destination wedding policy at the moment, but this could change in 2022.
Does Wedding Insurance Cover the Honeymoon?
Sadly, no! You'll need separate travel insurance for your honeymoon. Cover for your honeymoon will be the same as holiday cover, so you can use tools such as Compare the Market to find the best deal for you. It's best to purchase your policy as soon as you book in case of cancellations. Remember, if you're going skiing or taking part in any other risky activities while you're away, make sure you have insurance that covers you for this.
How Can I Lower My Risk Of Needing To Claim On My Wedding Insurance?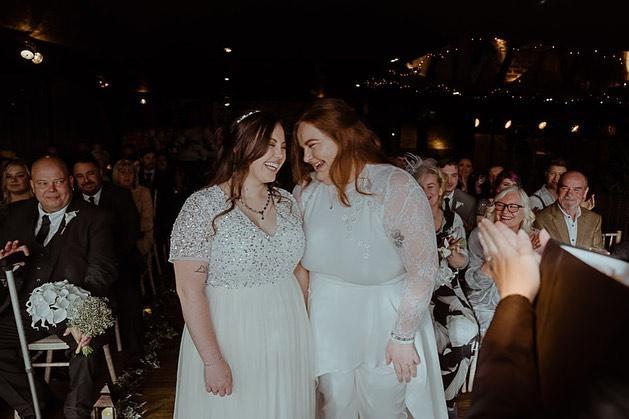 Keep safety in mind – if you'd love a firework display but feel your dad could do just as good a job as the professionals, we urge you to reconsider. Fireworks come with their own unique set of risks, often not covered by wedding insurance, so it's best to call in the professionals who will likely have their own specialist insurance. Likewise, for any other potentially dangerous entertainment.
Choose reliable suppliers – read reviews, check qualifications and meet your suppliers face-to-face before booking to ensure they're totally legit and reliable. The better and more experienced your suppliers, the less likely it is that something will go wrong.
Check in with suppliers often – make sure you keep in touch with your suppliers and go over the details to ensure you're on the same page and the products/services being delivered are exactly what you expect.
Put a Plan B in place – ask your suppliers what they have done in the past in case of illness or a problem in their supply chain. It may be that they have a network of fellow suppliers who would be able to step in and help.
Pay deposits on a credit card – paying with a credit card is always safer than any other means thanks to section 75 of the Consumer Credit Act, however this should not be thought of as an alternative to wedding insurance. For extra peace of mind, do pay deposits with your credit card but don't neglect your wedding cover as credit cards won't be able to help with things like illness or personal liability.
Wedding insurance sorted? Tick off the rest of your wedmin to-do list with the ultimate wedding checklist!