Your Complete Guide to Wedding Insurance for 2023
Can we still buy wedding insurance? How much does it cost? Is COVID covered? All your biggest wedding insurance questions answered.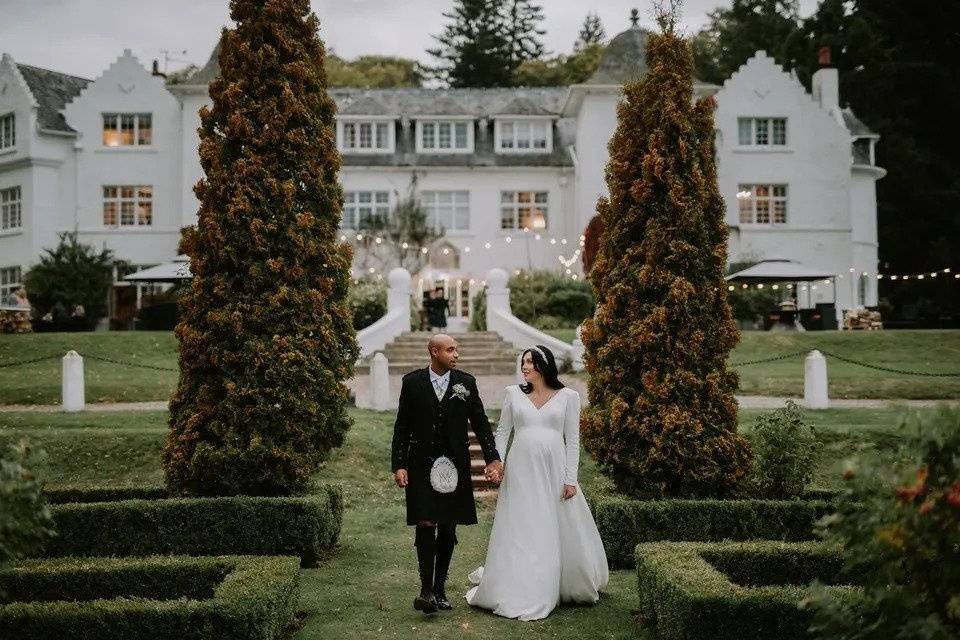 Depending on the size of your wedding budget, weddings can be a pricey affair. From the wedding dress to the wedding venue, the cake to the flowers and any added extras (floral balloon arch, we're looking at you), the number of invoices flooding your inbox can seem daunting. If you're splashing out for your big day and need some peace of mind, you might want to check out wedding insurance.
While it's unlikely anything will happen and your day will most likely go completely to plan, it's good to know you're covered in case of the unexpected.
To help you make sense of wedding insurance plans, including what's covered and what's not, we've put together this handy guide to wedding insurance, complete with advice from a financial expert.
What is Wedding Insurance?
Wedding insurance is a type of insurance that will protect you from financial losses due to illness, accidents, cancellations and other unforeseen circumstances during the build up to or on the wedding day itself.
Rhiannon Philps, personal finance expert from NerdWallet, says "Wedding insurance is an optional policy that gives you financial protection if something was to go wrong with your wedding plans, such as an issue with the venue, supplier, or a key member of the wedding party falling ill.
"Should a problem happen in the lead up to your wedding, or on the day itself, the right insurance policy could cover any costs you may face, such as rearranging the ceremony or lost deposits."
Do I Need Wedding Insurance?
Whether you're a hopeless optimist or you simply don't want to add anything else to your wedding to-do list, it can be tempting to skip out on wedding insurance. Rhiannon says "It's often recommended that couples consider purchasing wedding insurance, as you could be left out of pocket if something went wrong.
"While it may seem like an unwanted expense, wedding insurance can provide peace of mind and financial protection in case of unforeseen circumstances. With many weddings costing tens of thousands of pounds, having the right insurance can minimise the amount of money you would lose if something went wrong with your big day."
You need wedding insurance if you're spending a significant amount of money on your wedding day, which is pretty likely considering the average wedding cost in the UK is now £18,400. You will need insurance if you wish to protect yourselves from losing money in the event of circumstances arising that are beyond your control.
You don't need wedding insurance if you're hosting a small wedding and you have agreements in place with your venue and/or suppliers making it easy for you to postpone or cancel with little to no financial repercussions. If it would be easier for you to rearrange your day by yourselves without the assistance of an insurance company, then this may be the preferred option for you.
However, in most cases we do recommend having at least basic cover in place.
What Does Wedding Insurance Cover?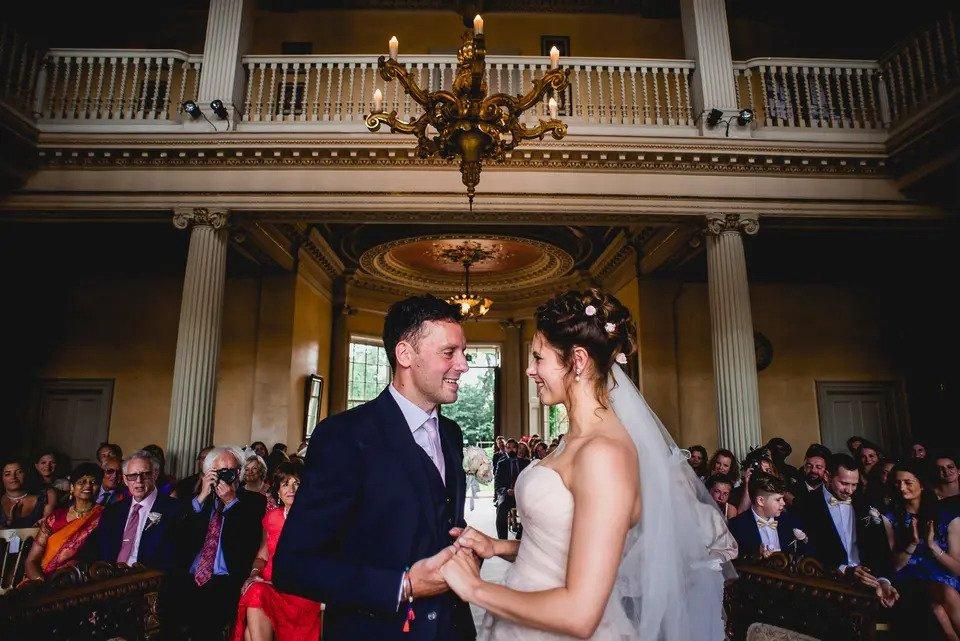 Every wedding insurance policy is a little different, so it's best to check the small print before signing up. However, most wedding insurance policies do cover the following:
1. The venue closing or cancelling your booking – this covers floods, fire or financial problems at the venue that mean it can no longer honour your booking. This will likely come under 'cancellation cover' in the insurance document.
2. Cancellation due to illness, accident or death of wedding party or close family members – you will be covered if you or your spouse-to-be, your maid of honour, best man or close family member is taken ill as long as it's not linked to a pre-existing medical condition.
The same people will be covered in case of accident or death as well as being unexpectedly called for jury service or being posted overseas in the military.
3. Cancellation due to extreme weather – if 50% or more of your guests cannot attend the wedding due to serious weather conditions, you should be covered but double check the small print as many policies differ slightly on this.
4. Supplier no-show or damaged goods – if one of your suppliers doesn't turn up or they provide damaged items (such as dead flowers or a damaged wedding cake) you should be covered. Note that a written agreement with your supplier will be vital to your claim, so make sure you get one when booking!
You'll also need to double check your individual policy to find out which suppliers they cover as not all policies will be the same.
5. Lost, stolen or damaged items – your wedding bands (although not your engagement ring, so add this to your home insurance), wedding cake, flowers, wedding attire and wedding gifts should be covered. You will need to check your individual policy for any caveats though, for example, gifts left unattended will not be covered .
6. Wedding photograph or video faults – if there is a technical fault and your wedding video or photos cannot be developed, you will be covered. An insurer should cover you to hire outfits etc again and reshoot key images. Note, you won't be covered if you simply don't like the photographs or the photographer is not very good.
7. Personal liability and legal action – if damage is caused to the venue or a third party is injured on the day, you should be covered. If the accident occurs and is the fault of a guest, you will not be covered. Legal costs of the couple in case of court action due to an event at the wedding that causes death or injury will also be covered.
Weddings abroad are not always covered by standard wedding insurance policies, so always double check before purchasing wedding insurance abroad, or look into finding a specialist policy for destination weddings.
Rhiannon adds "Bear in mind that wedding insurance won't provide cover if you cancel or postpone your big day for reasons not covered under the policy. Insurers will also have their own list of terms and exclusions, so make sure you read these so you know exactly what is and isn't included in a policy."
How Much Is Wedding Insurance?
The cost of wedding insurance depends on how much you're spending on the wedding and the type of cover you would like. Browsing through various wedding insurance packages to see what they offer is a great way to find the perfect coverage that will work with your wedding budget.
To begin researching wedding insurance policies and comparing the best deals on the market, the first thing you'll need to do is write down all of your expenses and come up with an approximate wedding cost figure. You'll also need to note any extras you may need, such as outdoor wedding or pre-existing medical condition cover, then you can start looking at appropriate policies.
If you want to see some concrete numbers, we've gathered sample UK wedding insurance packages from some of the top suppliers:
Wedinsure offers several different packages for weddings with different budgets. Insurance for a wedding of up to £20,000 will include cancellation, financial failure of suppliers, ceremonial attire, photo and video, personal liability, legal expenses, professional counselling and elements of the wedding such as transport and wedding rings.
All of this will set you back only £110, with the option to add on things like marquee cover and COVID-19 extension for an added fee.
Over at WedCover, a standard £20,000 wedding insurance package will also cost you £110, with the option to add guest personal liability cover for £40 for 99 guests.
The £20,000 wedding insurance package at Cover My Wedding will set you back £119, and includes cancellation, ceremonial attire, gifts, cakes, transport, photo and video, supplier failure and even personal liability.
Rhiannon says "The cost of wedding insurance varies, depending on the type of coverage you choose and the risks associated with your wedding. It's important to shop around and compare policies to find the right one that fits your needs and budget.
"The price of a policy also depends on the overall cost of your wedding and how much you'll need covering. Compared to the total cost of most weddings, an insurance policy could be a small price to pay to get peace of mind that you are protected if something were to go wrong."
Please note: If you were planning to purchase wedding insurance through John Lewis, bear aware that John Lewis wedding insurance packages have been discontinued. If you've already purchased a policy, it will remain unchanged.
Do I Need Public Liability Insurance For My Wedding?
When it comes to weddings, public liability insurance is about defending whoever has organised the wedding (e.g. the couple, a professional wedding planner) against any legal claims of injury or death, or the destruction or loss of property. Rhiannon explains: "Public liability insurance is often not included in a standard wedding insurance policy, but it may be required by some venues and vendors. Public liability insurance covers any damage or injury that may occur during your wedding, and it's usually required by venues and vendors to protect them from any financial losses.
"It is worth checking with your wedding suppliers if they have any such requirement before buying your insurance policy."
When Should I Buy Wedding Insurance?
You should buy your wedding insurance straight away - the sooner you have it, the sooner you're covered, plus it doesn't cost a penny more to book early. You can purchase cover up to two years in advance and this would cover a venue closure or family illness months or even a year ahead of the day, so it's definitely worth having.
Does Wedding Insurance Cover My Honeymoon?
No, wedding insurance won't cover your honeymoon, you'll need travel insurance for this. Cover for your honeymoon will be the same as holiday cover, so you can use tools such as Compare the Market to find the best deal for you.
It's best to purchase your policy as soon as you book in case of cancellations. Remember, if you're going skiing or taking part in any other risky activities while you're away, make sure you have insurance that covers you for this.
What Will Actually Happen If I Claim On My Wedding Insurance?
It depends on what it is you're claiming for. A torn bridesmaid dress or some missing on-the-day wedding stationery will usually result in a small pay-out appropriate to the cost of the item. If your wedding venue is closed due to damage, your insurer may simply pay for a new venue directly, rather than handing over a lump sum to you.
Remember, claims will come with an excess fee, so you will receive the full amount minus the cost of the excess.
How Can I Lower My Risk Of Needing To Claim On My Wedding Insurance?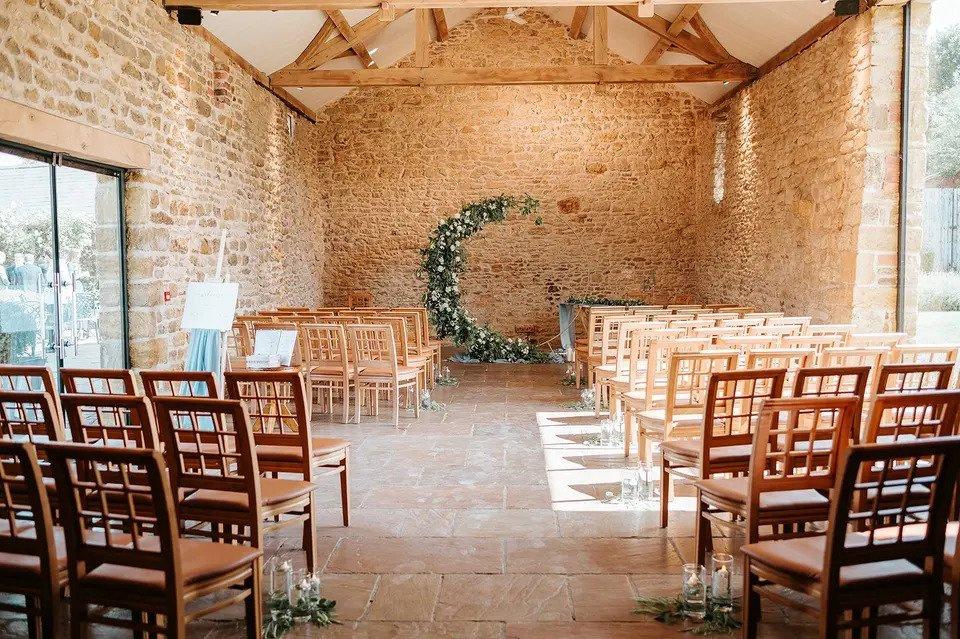 1. Keep safety in mind – if you'd love a wedding firework display but feel your dad could do just as good a job as the professionals, we urge you to reconsider. Fireworks come with their own unique set of risks, often not covered by wedding insurance, so it's best to call in the professionals who will likely have their own specialist insurance. Likewise, for any other potentially dangerous entertainment.
2. Choose reliable suppliers – read reviews, check qualifications and meet your suppliers face-to-face before booking to ensure they're totally legit and reliable. The better and more experienced your suppliers, the less likely it is that something will go wrong.
3. Check in with suppliers often – make sure you keep in touch with your suppliers and go over the details to ensure you're on the same page and the products/services being delivered are exactly what you expect.
4. Put a Plan B in place – ask your suppliers what they have done in the past in case of illness or a problem in their supply chain. It may be that they have a network of fellow suppliers who would be able to step in and help.
5. Pay deposits on a credit card – paying with a credit card is always safer than any other means thanks to section 75 of the Consumer Credit Act, however this should not be thought of as an alternative to wedding insurance.
For extra peace of mind, it's advised that you pay deposits with your credit card but don't neglect your wedding cover as credit cards won't be able to help with things like illness or personal liability.
Wedding insurance sorted? Tick off the rest of your wedmin to-do list with the ultimate wedding checklist!