Telford, Shropshire
Visit website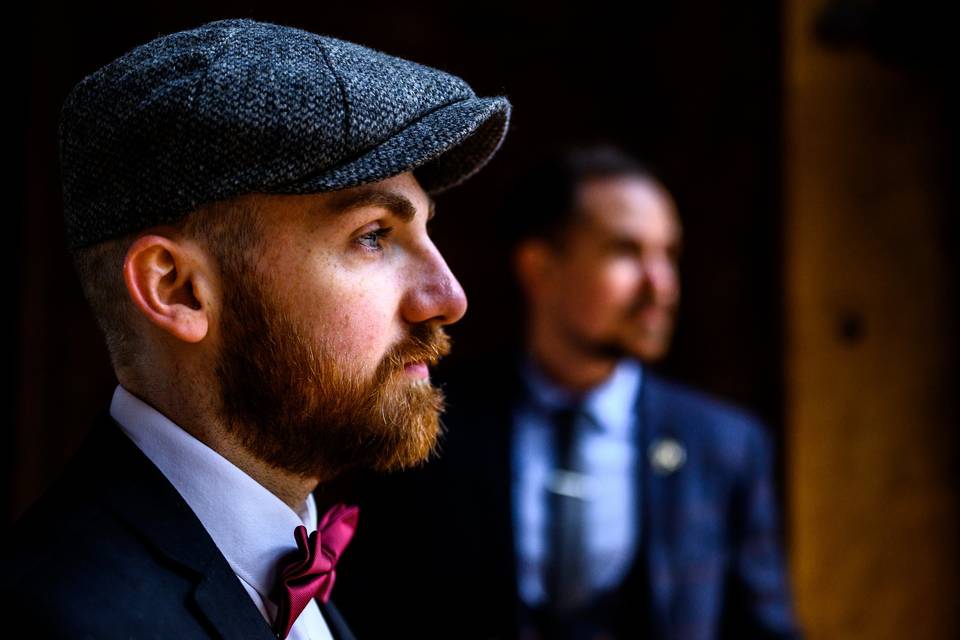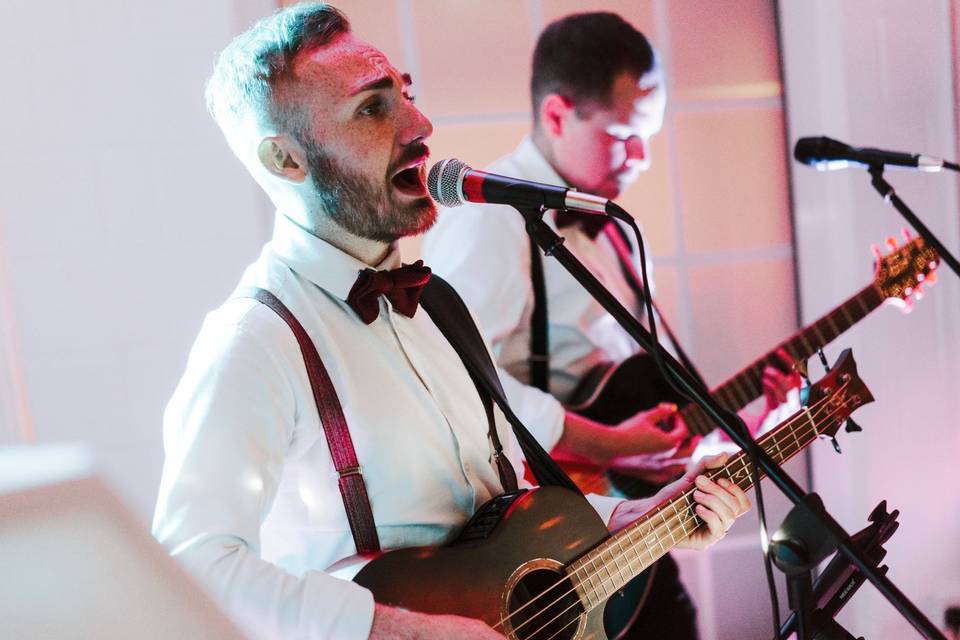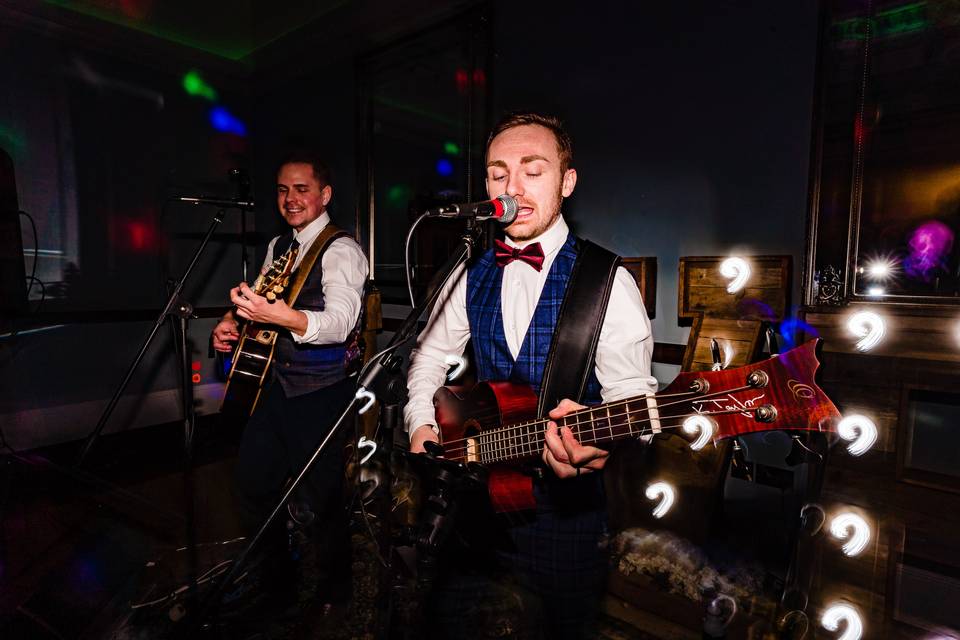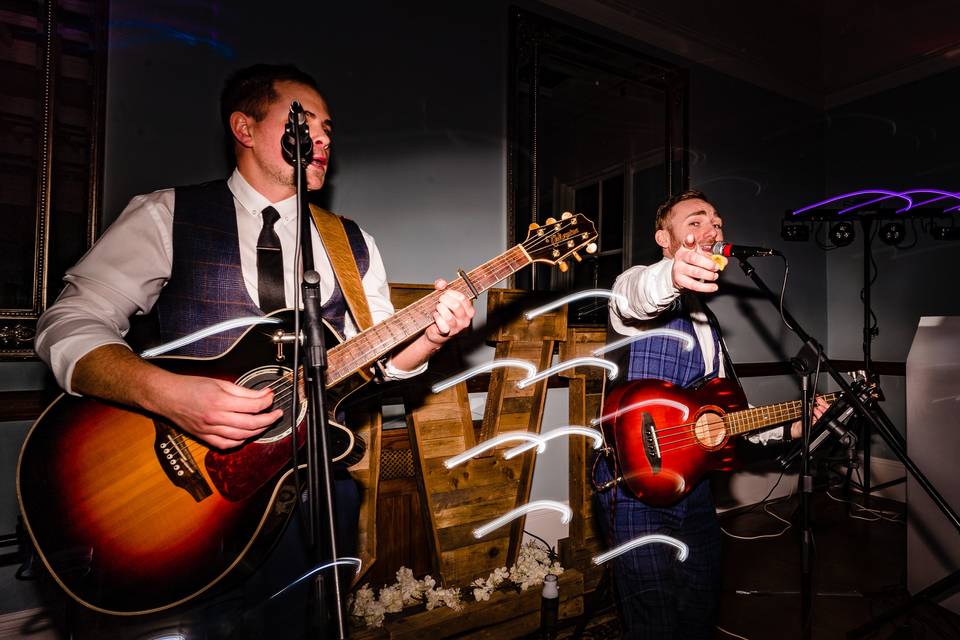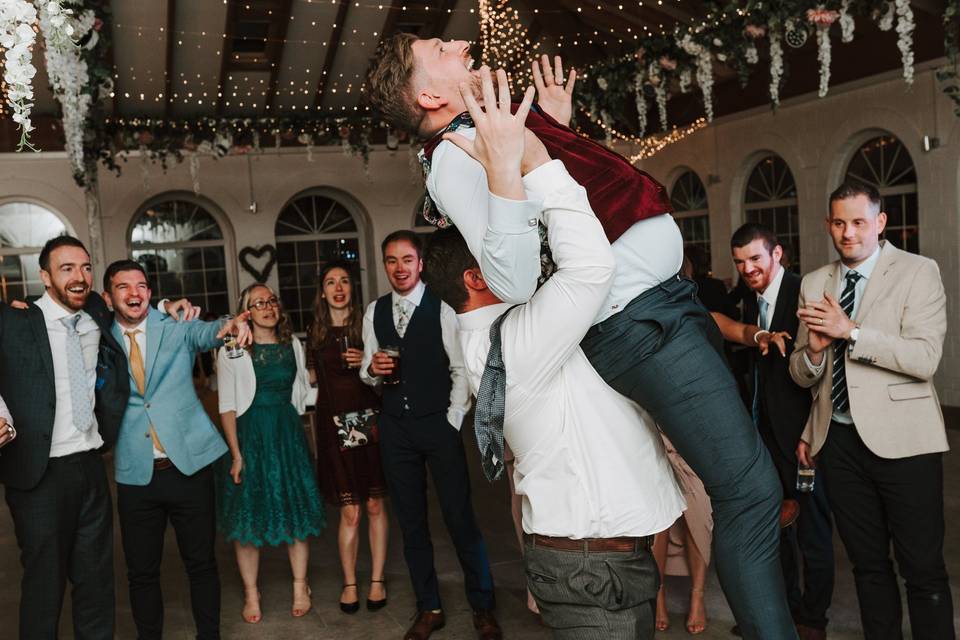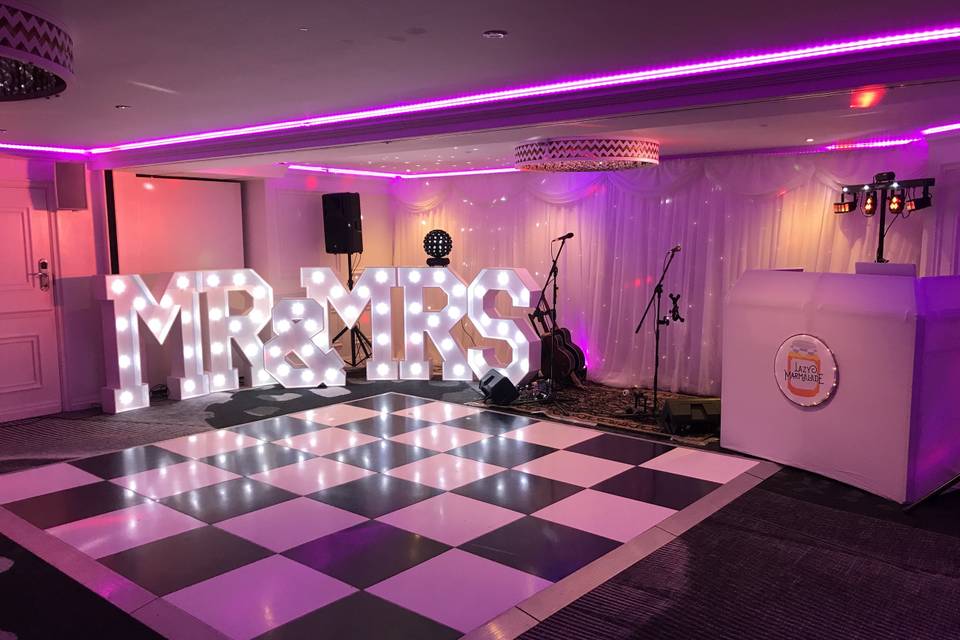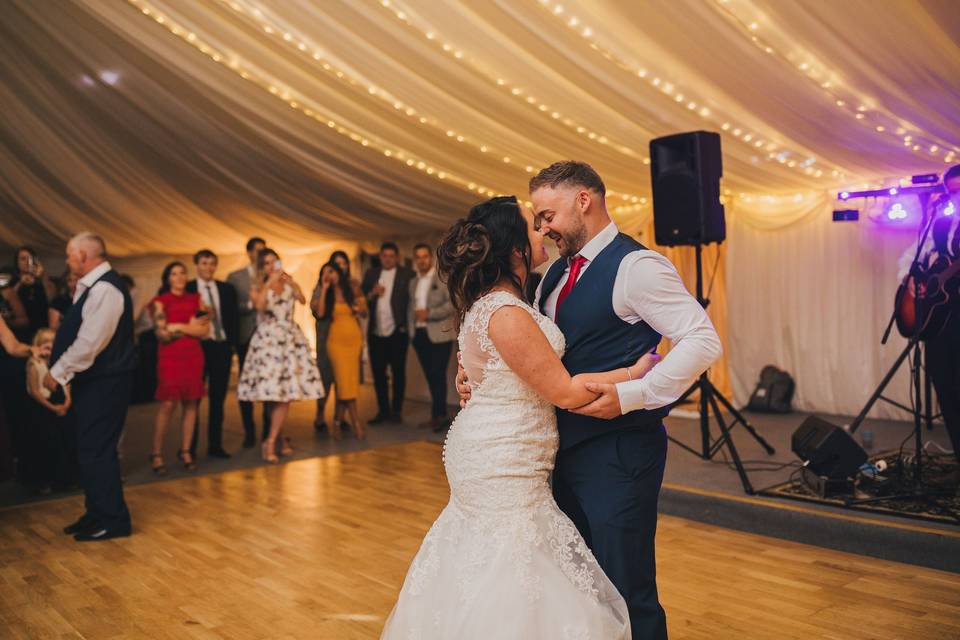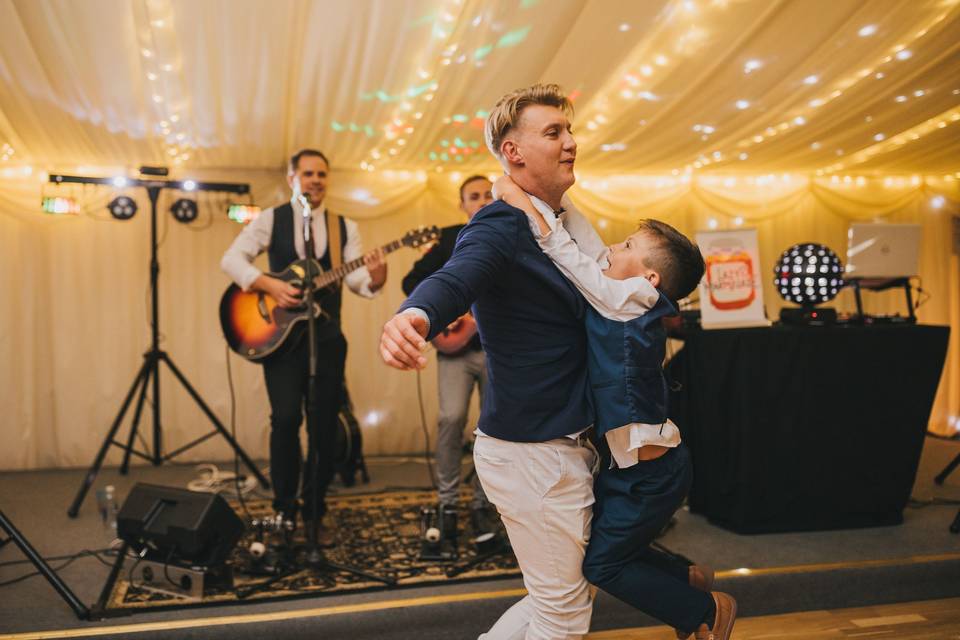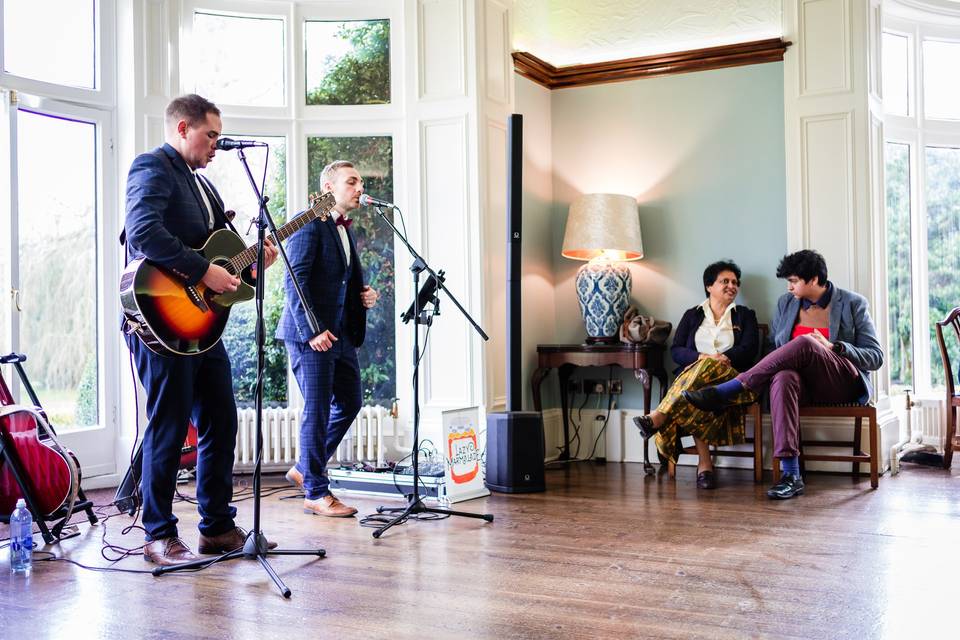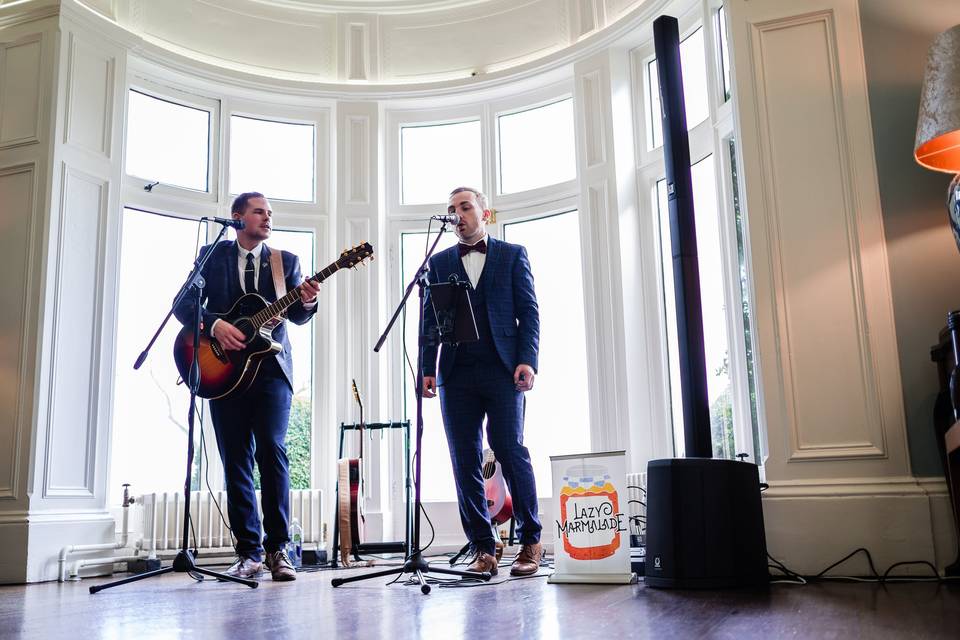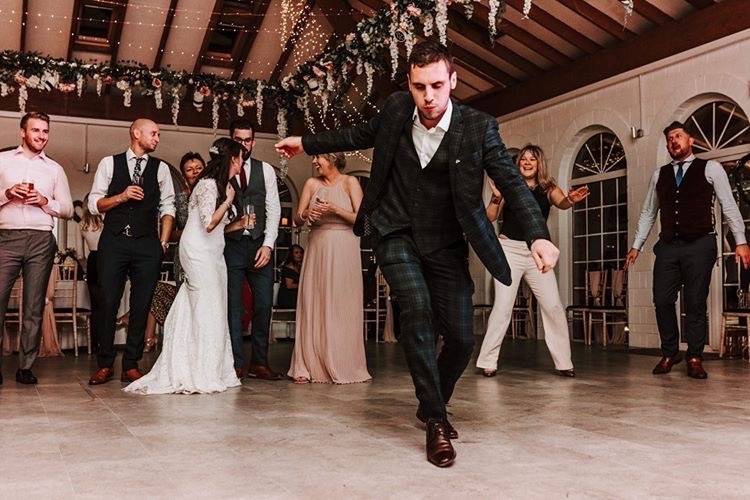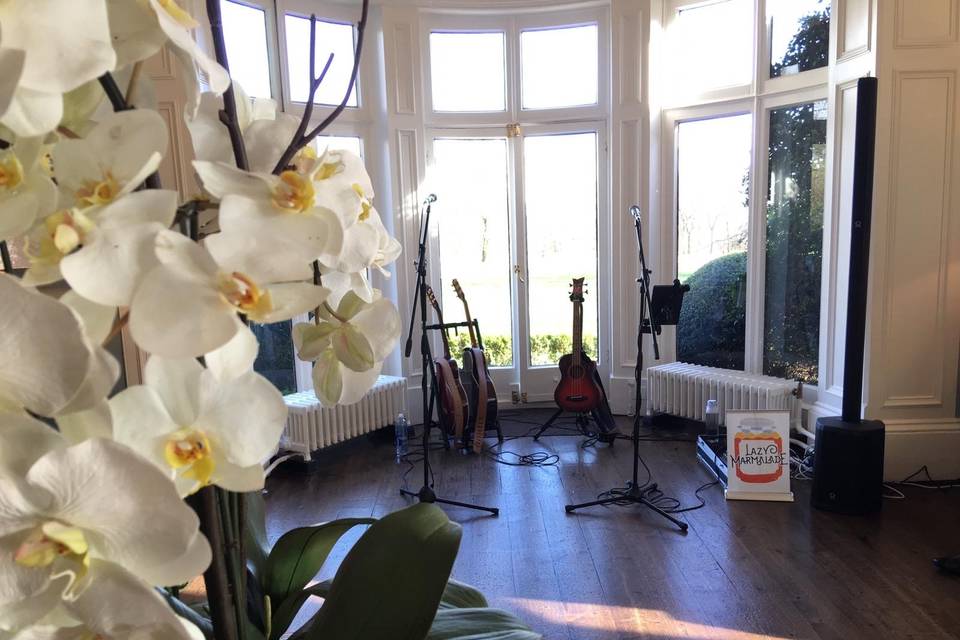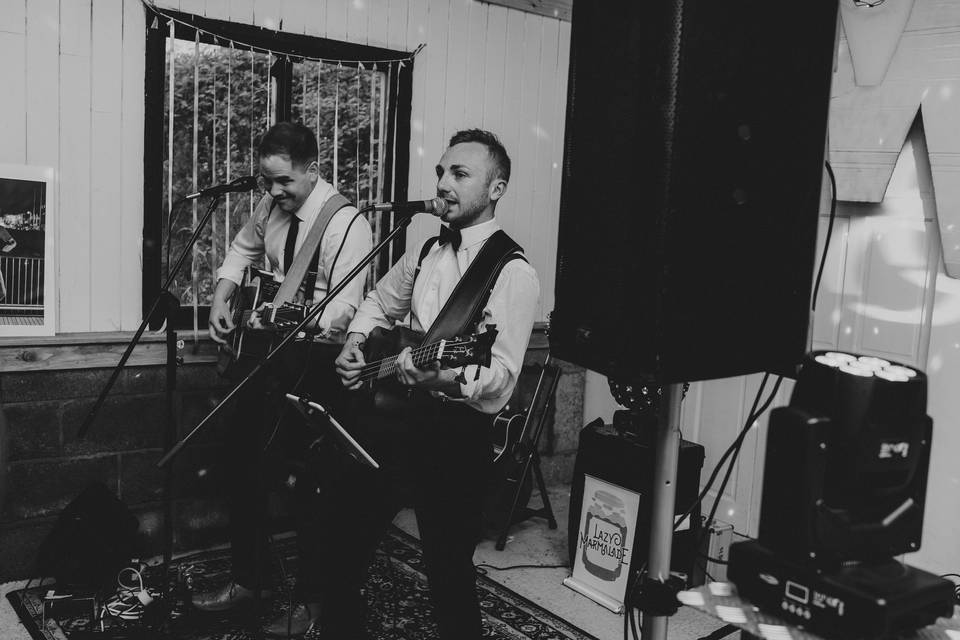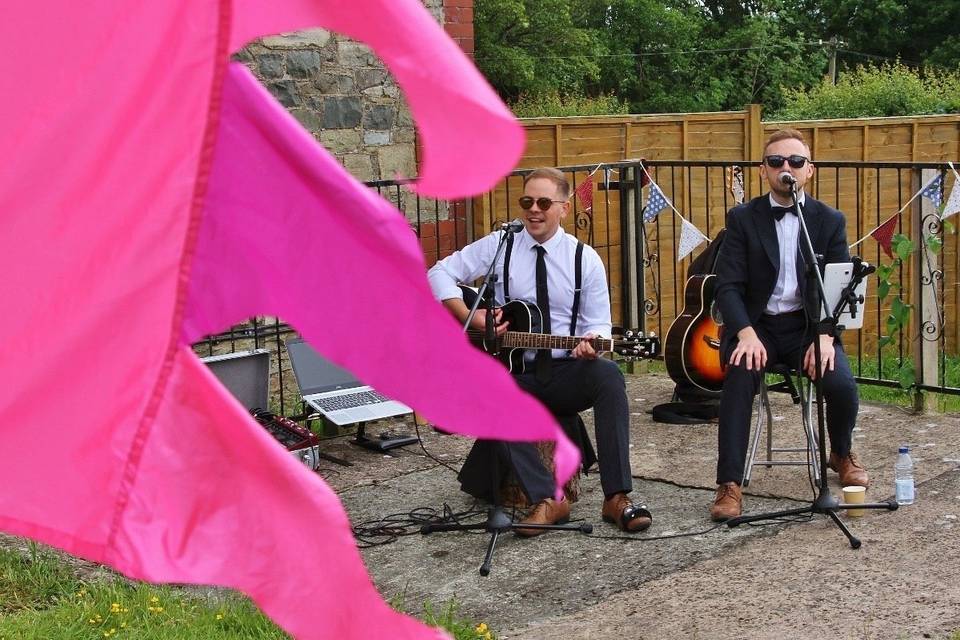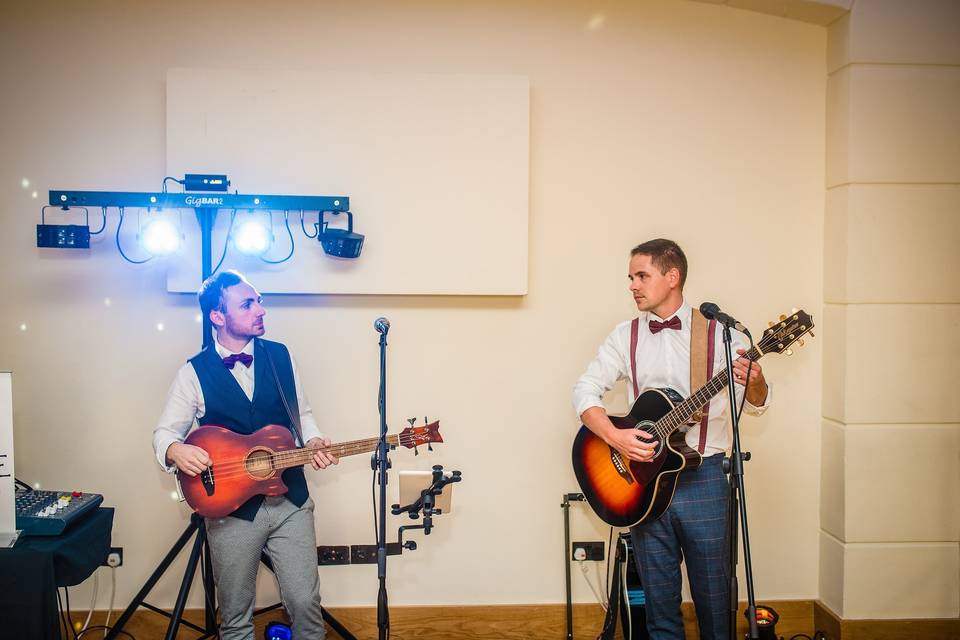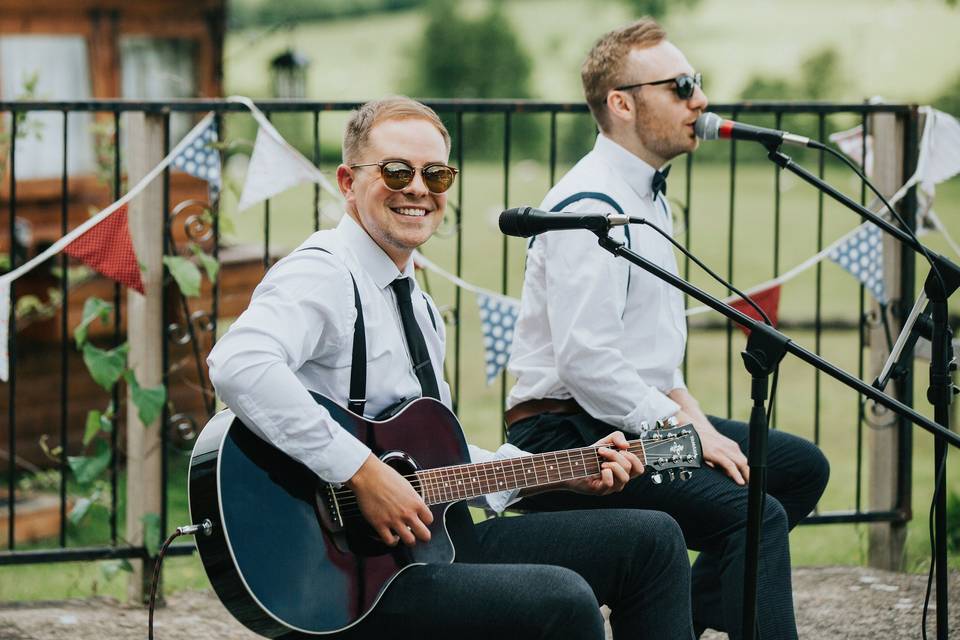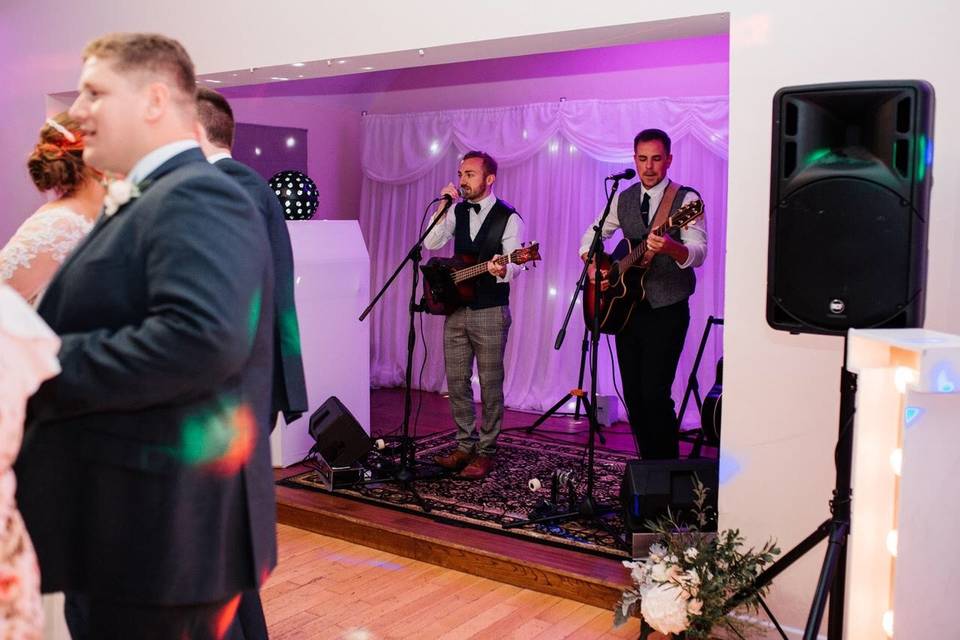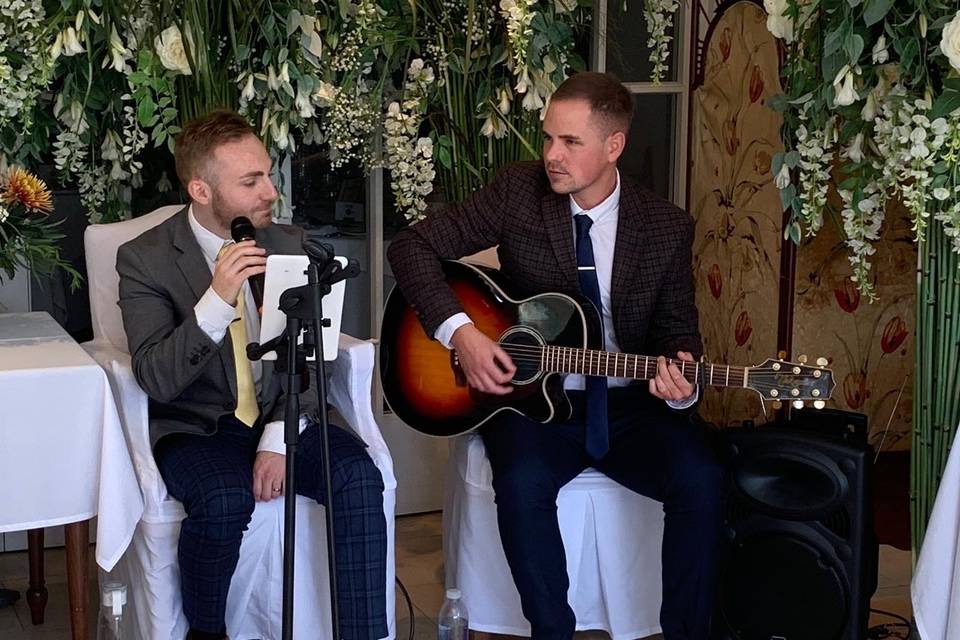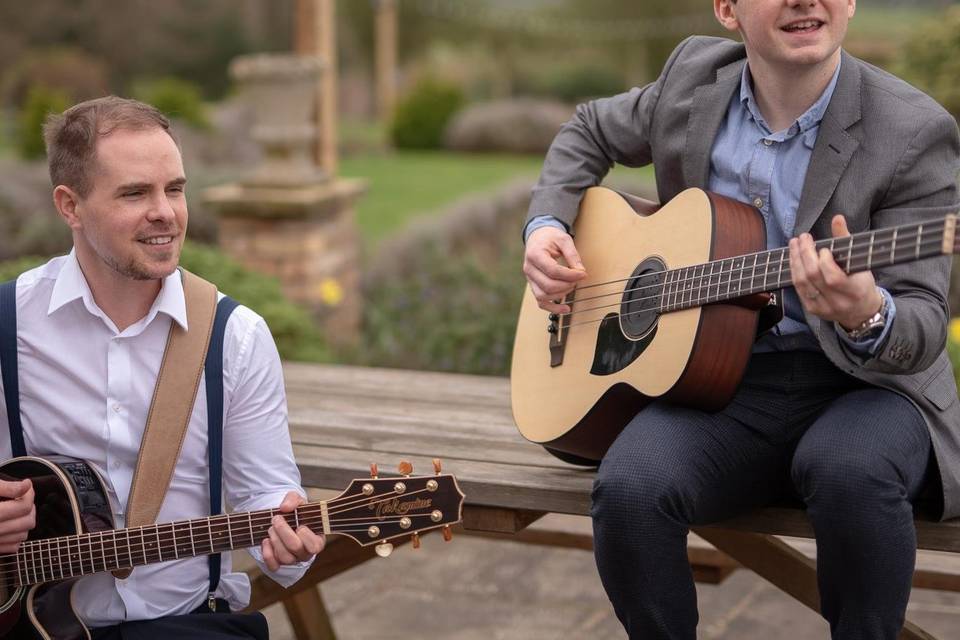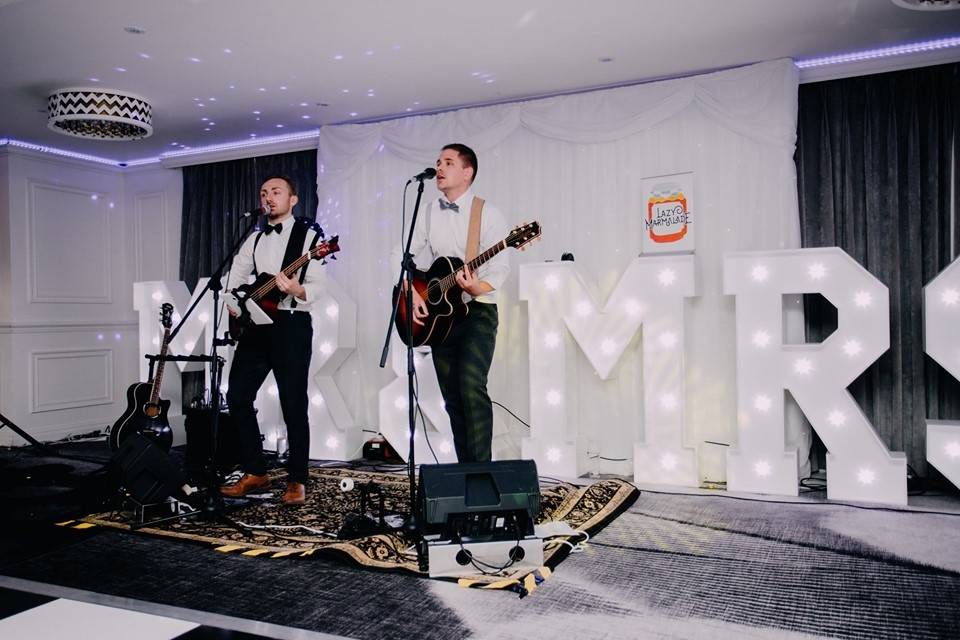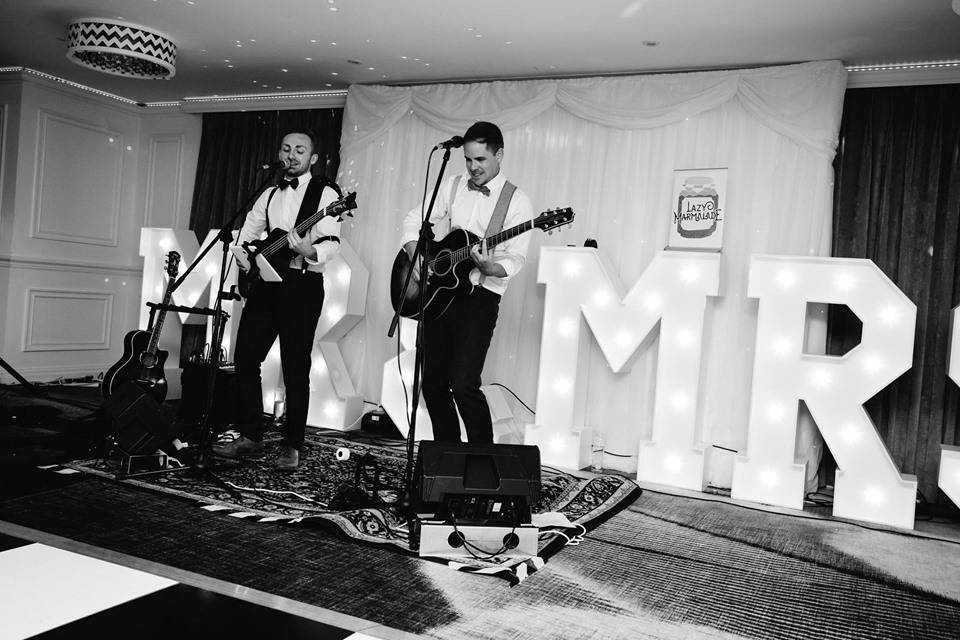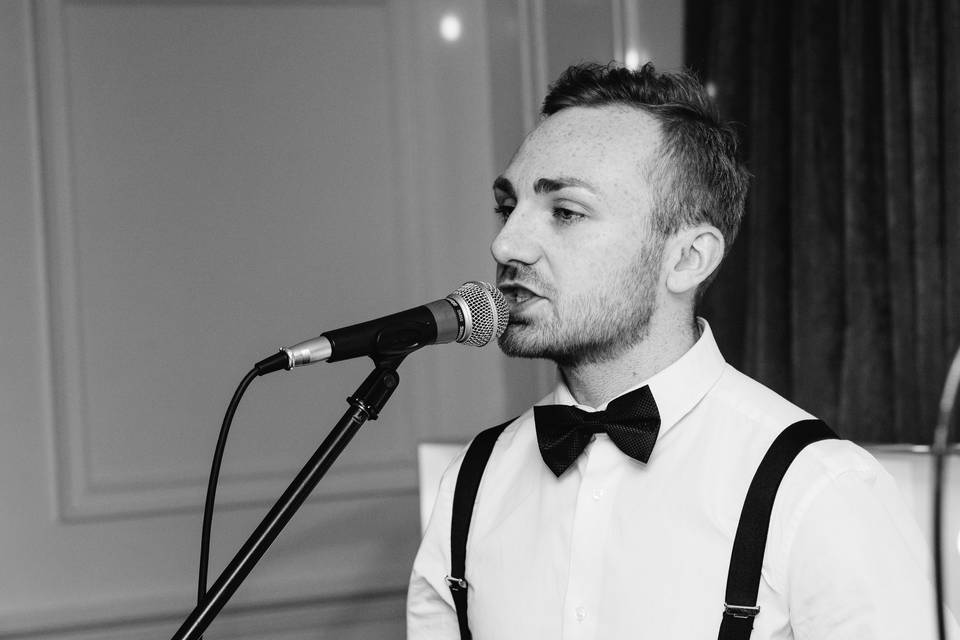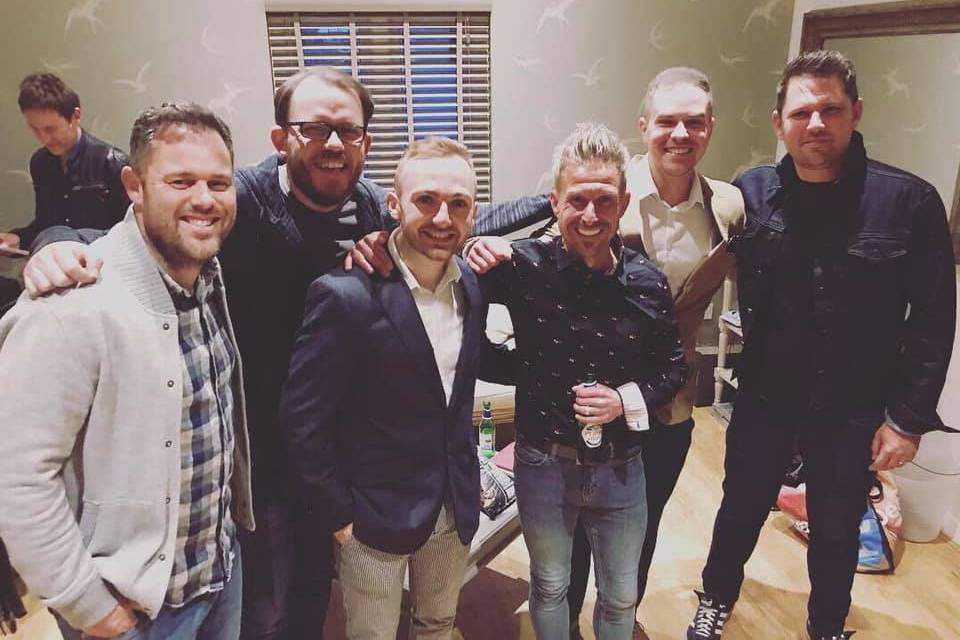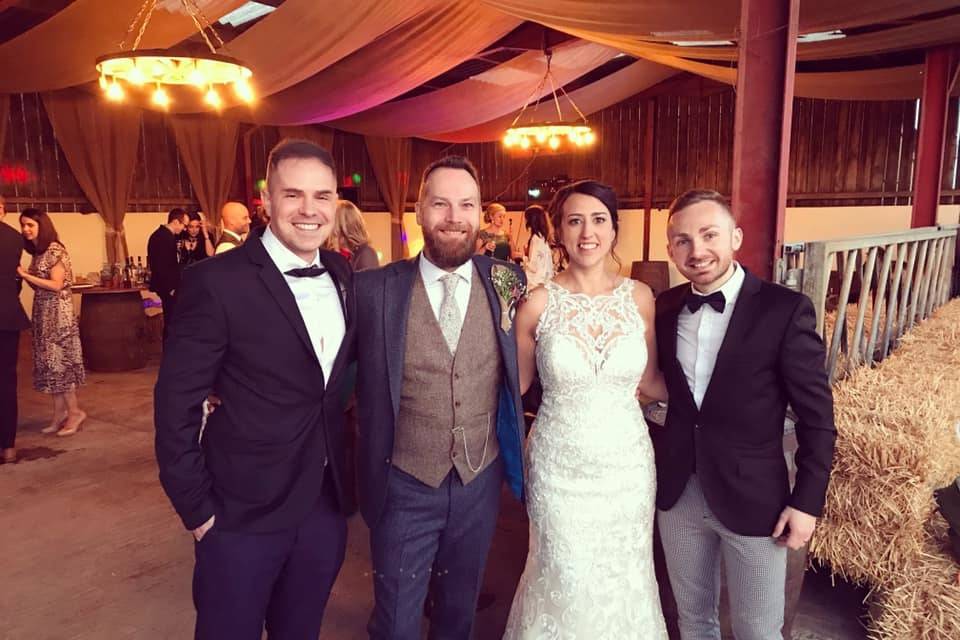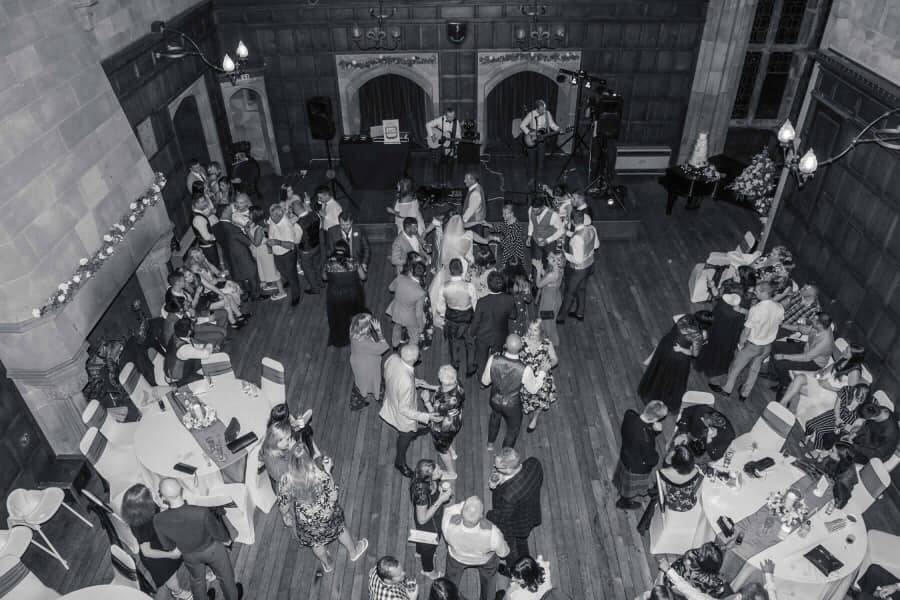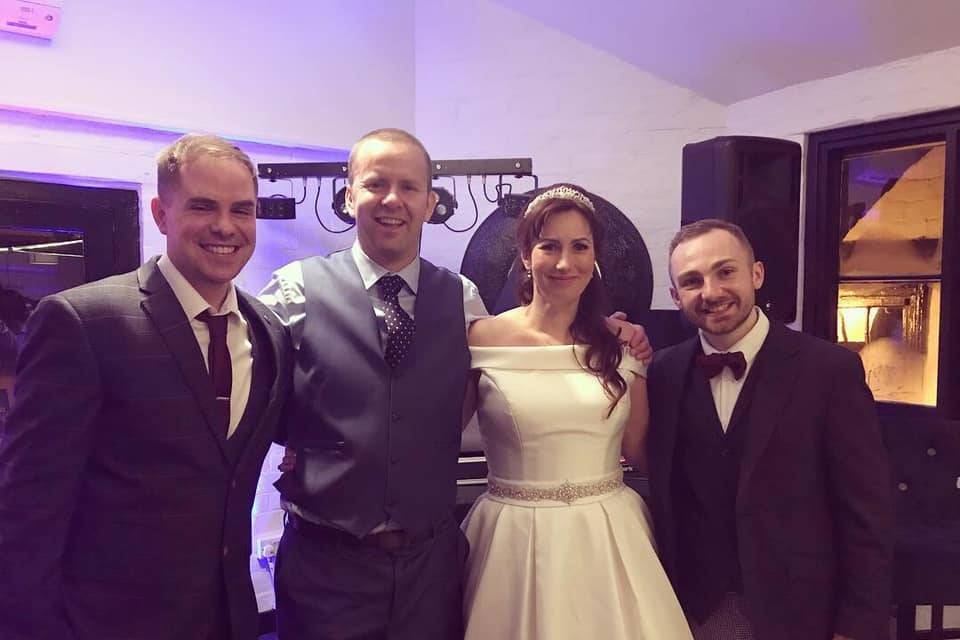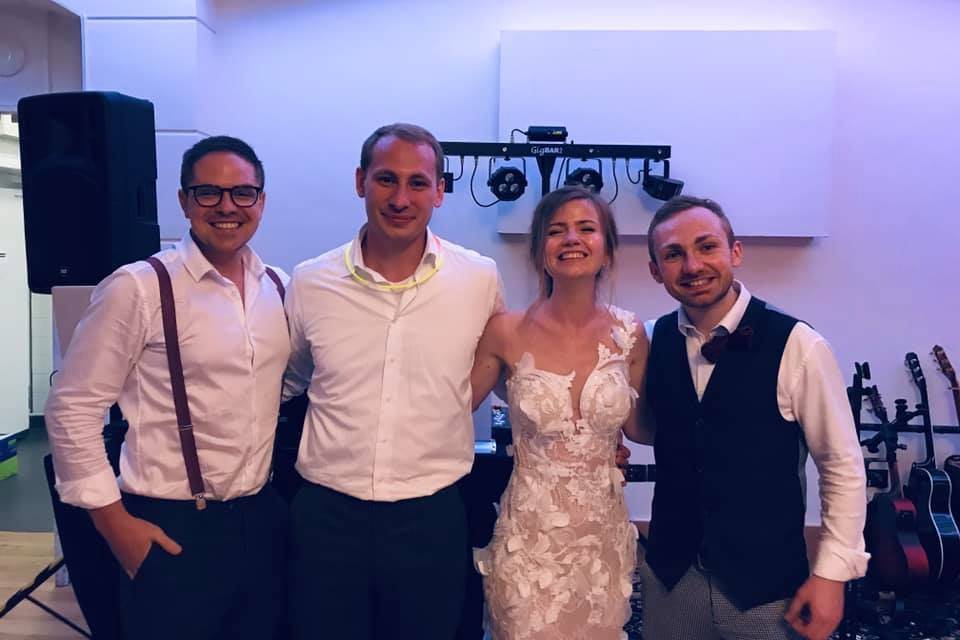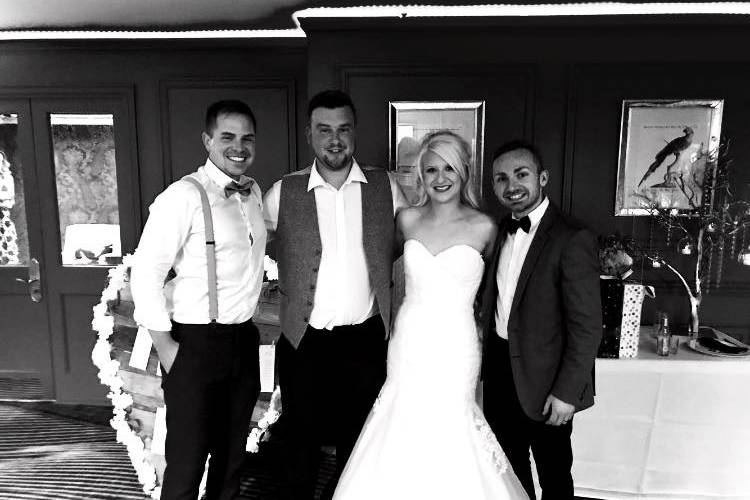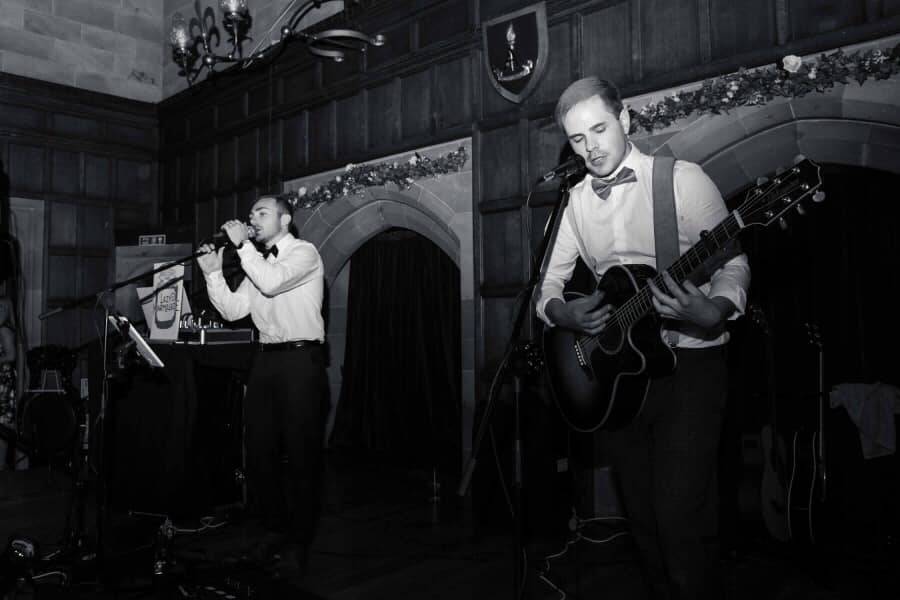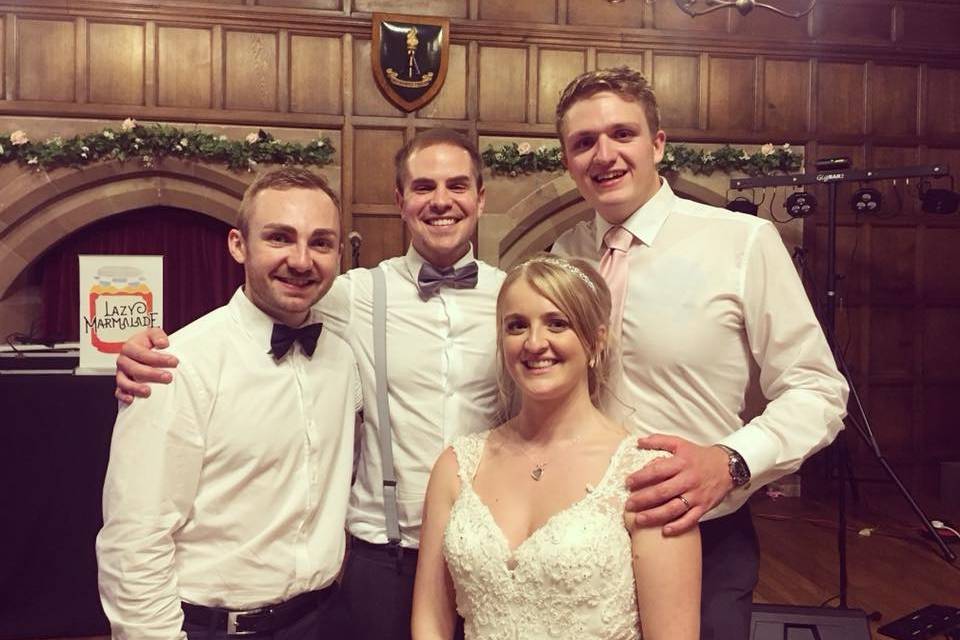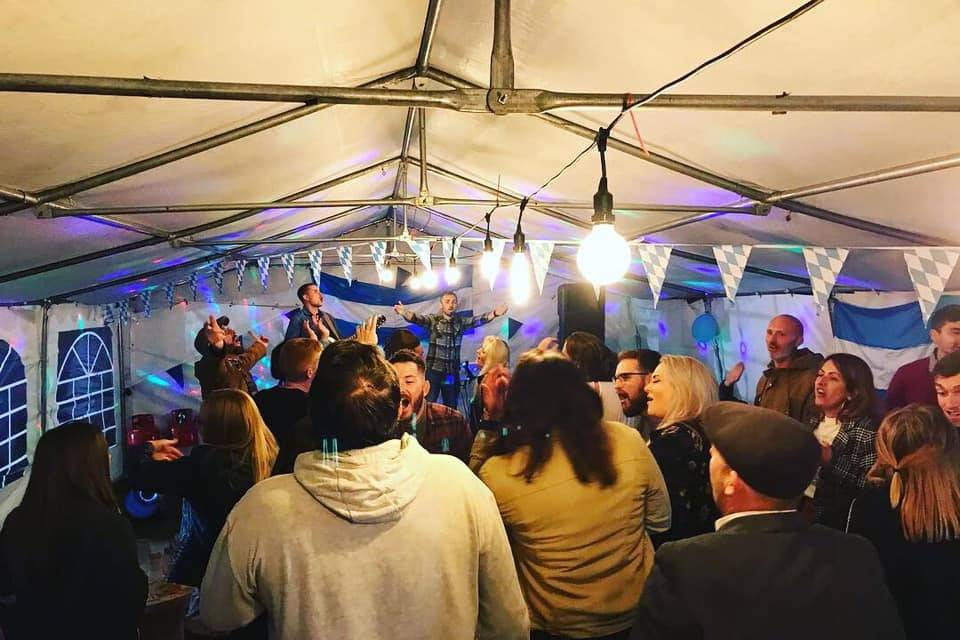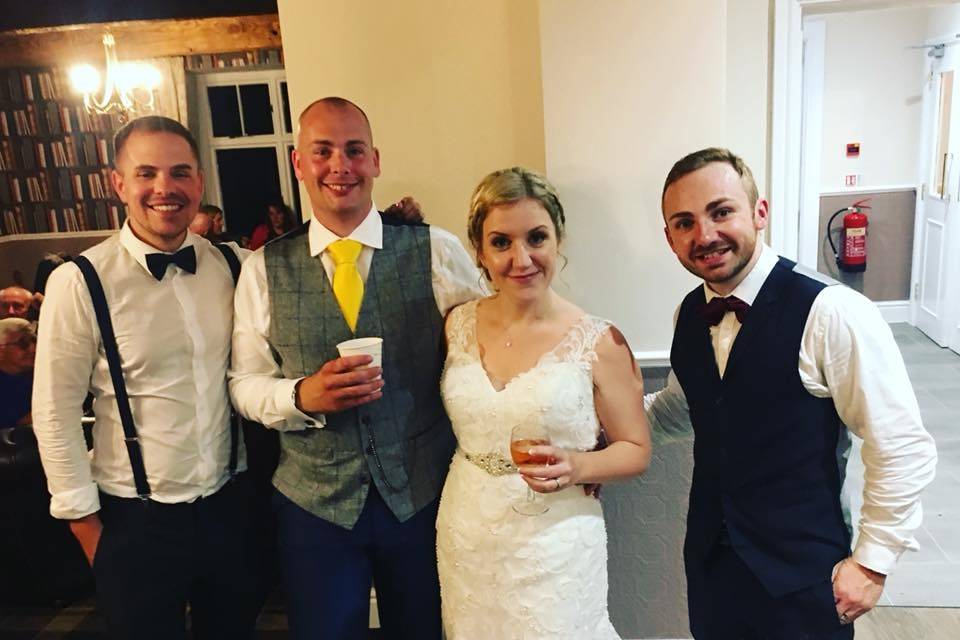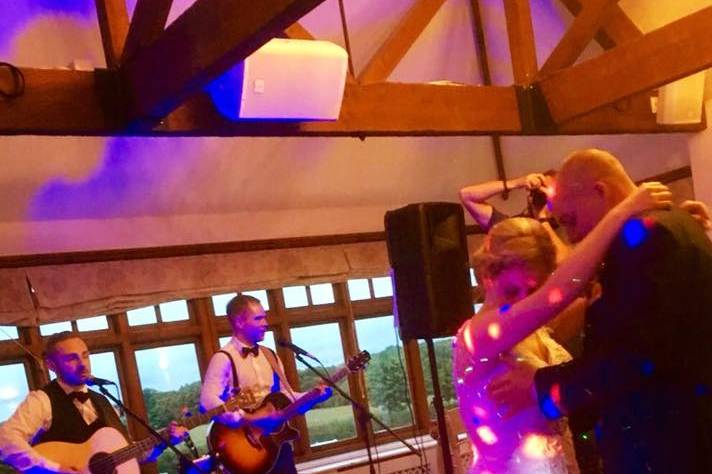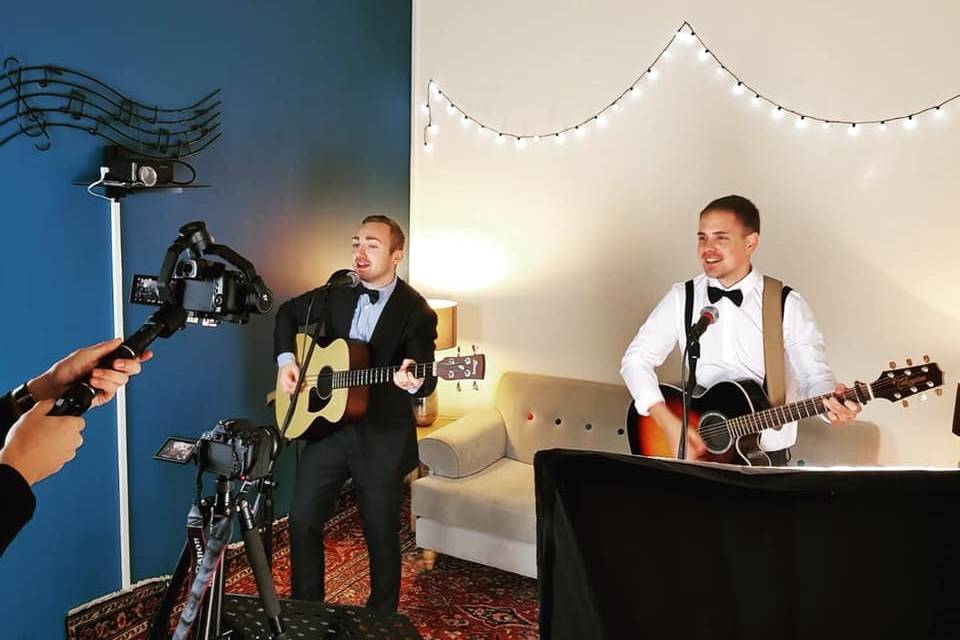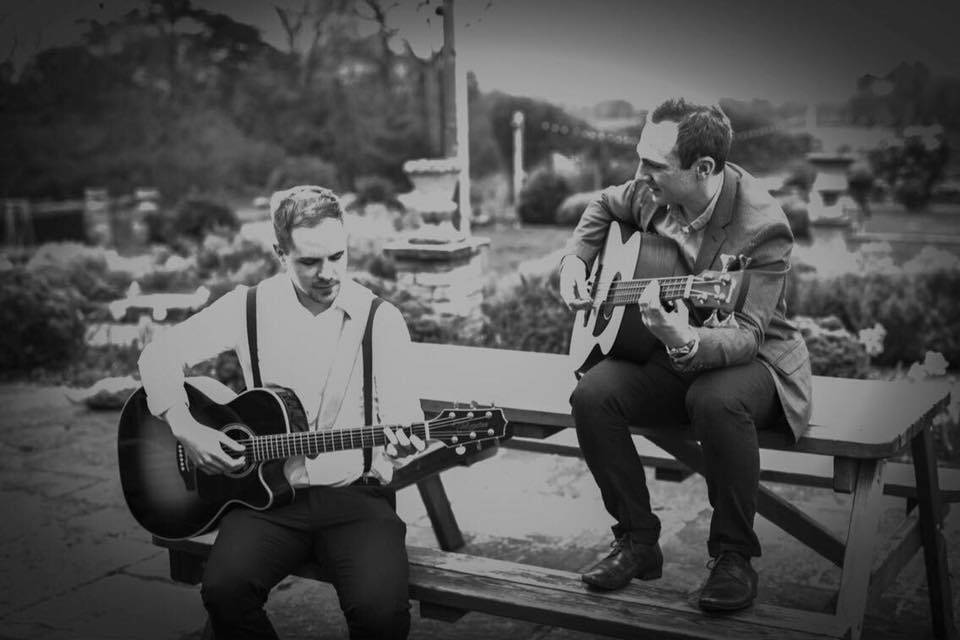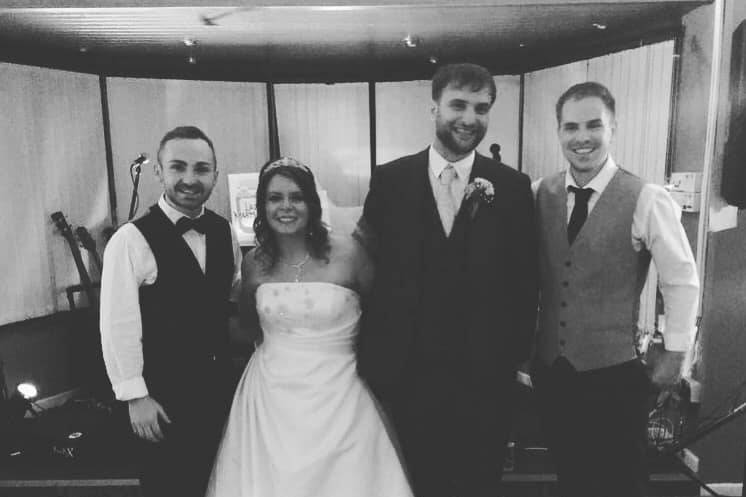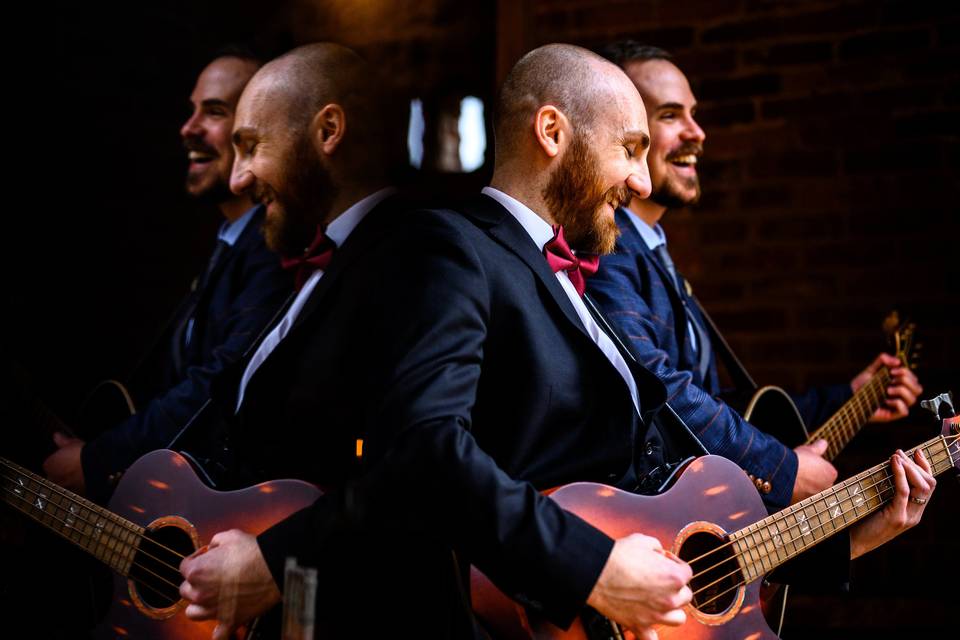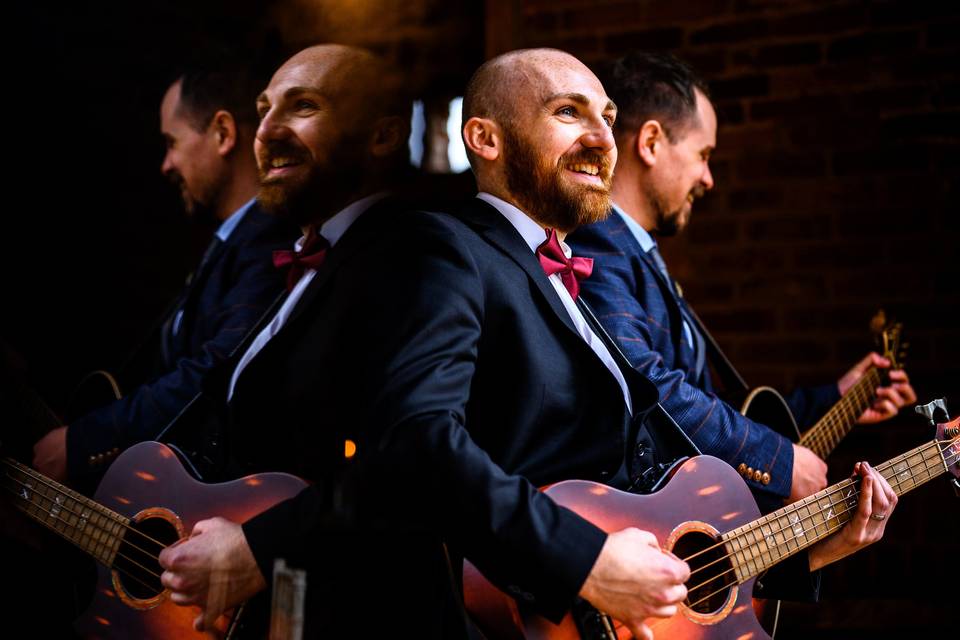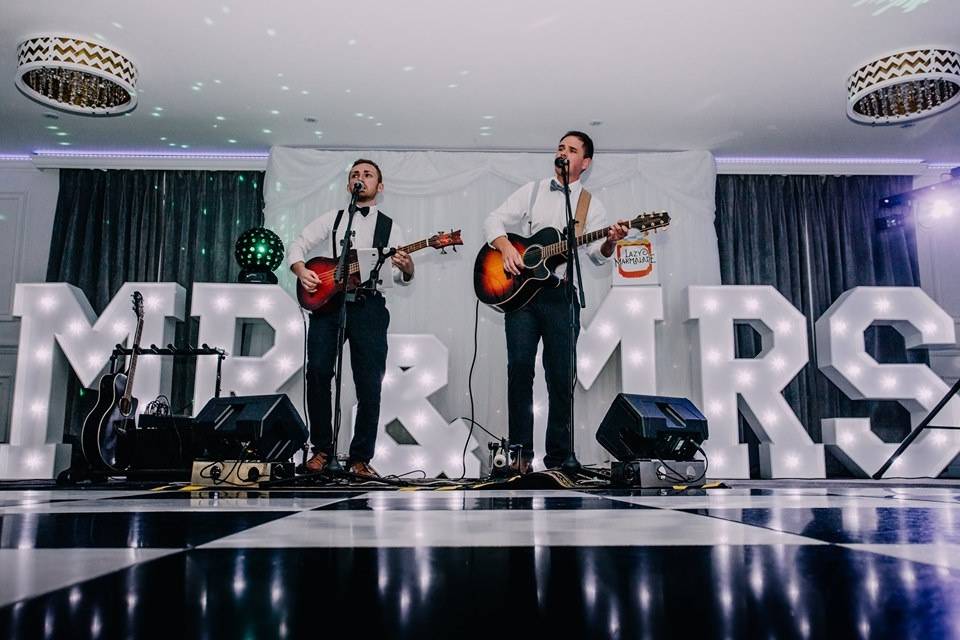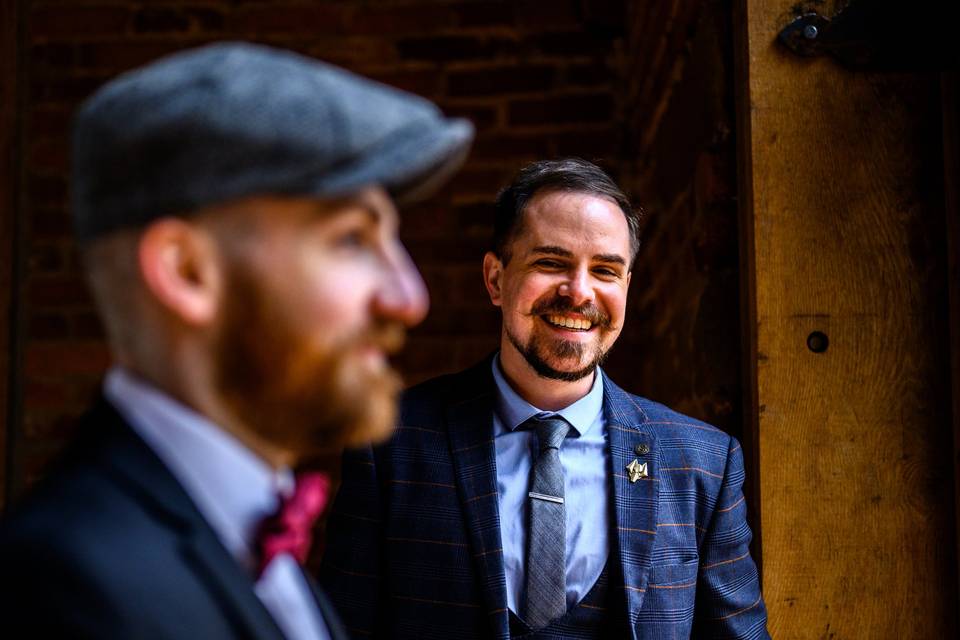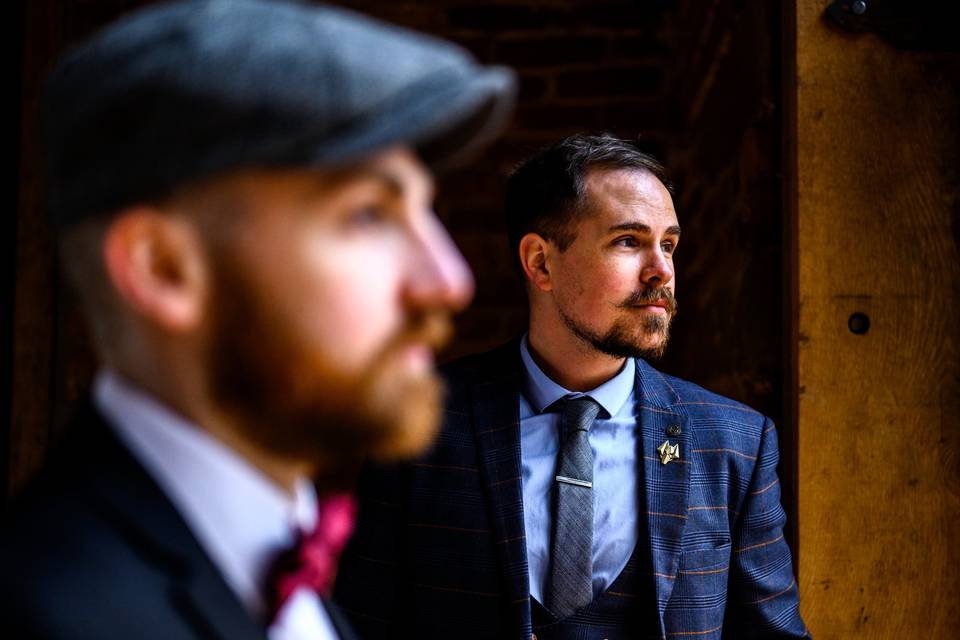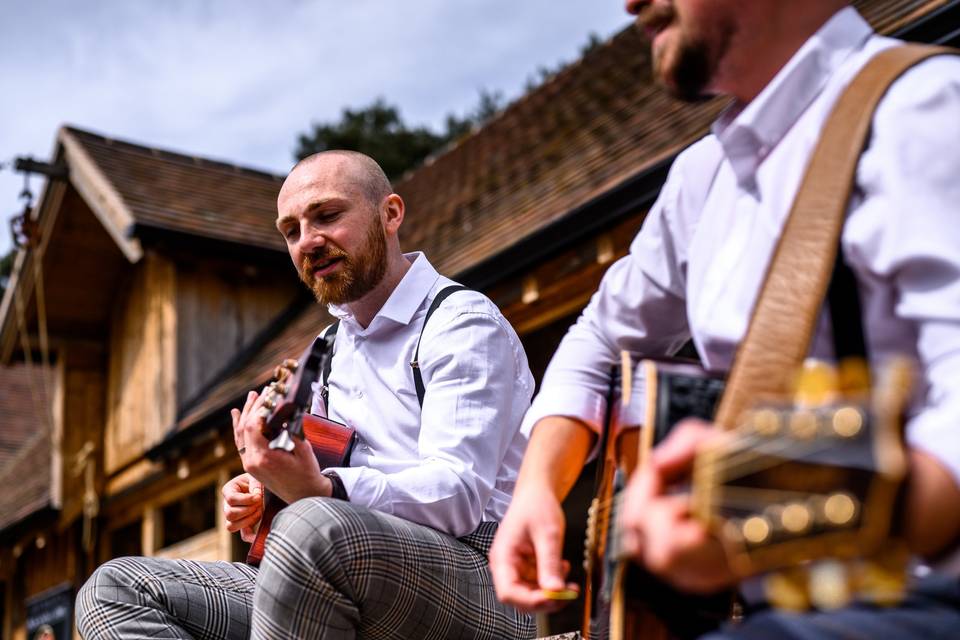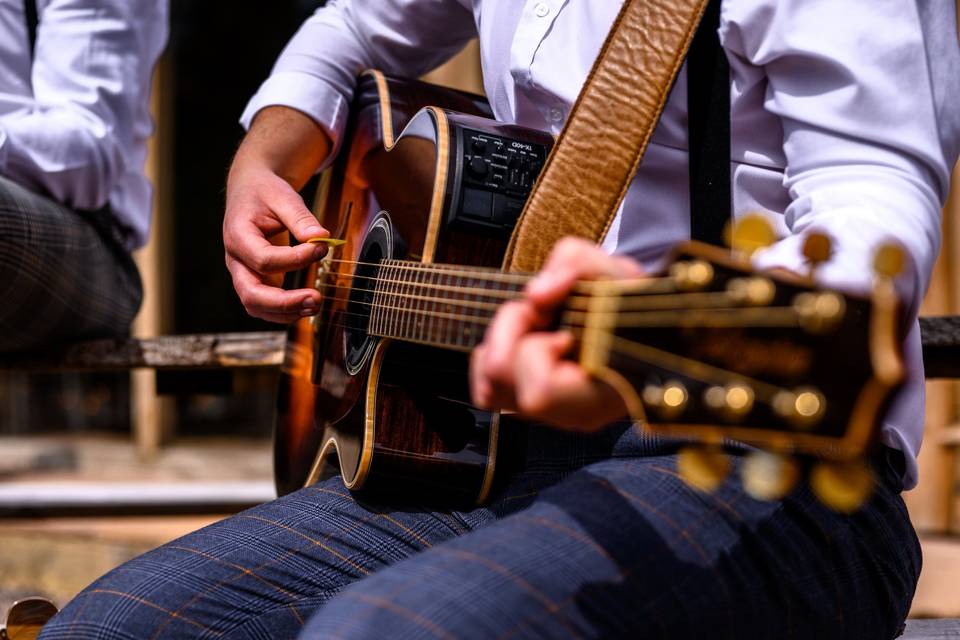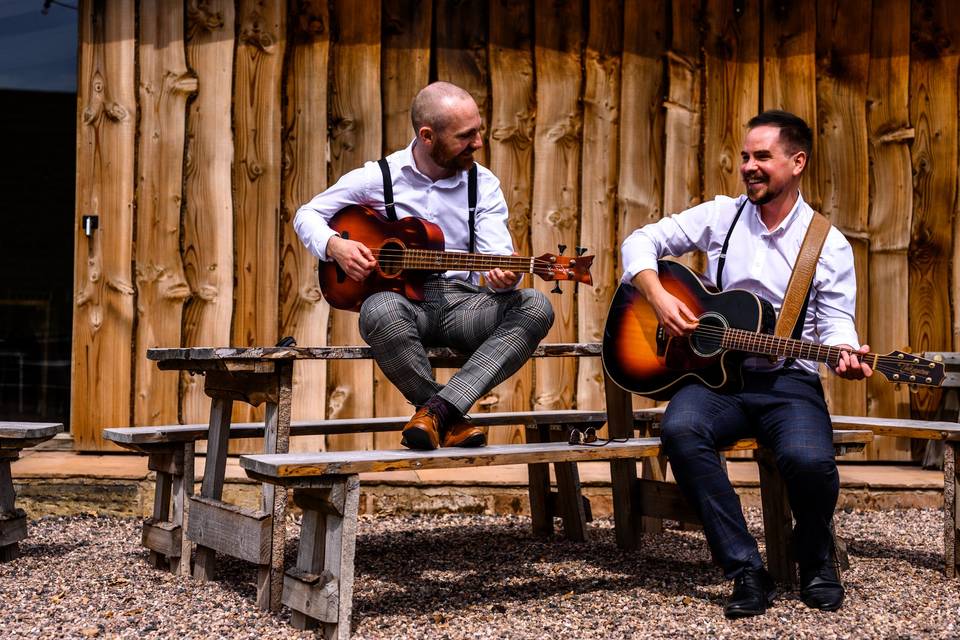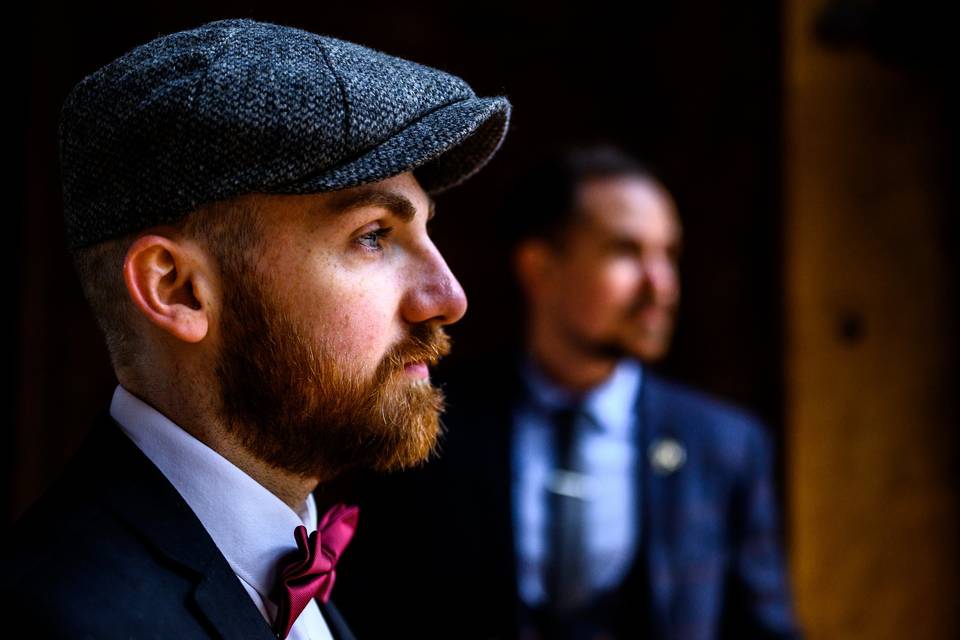 About
Lazy Marmalade are a wedding band based out of Shropshire, England. Professional musicians Alex and Jon strive to elevate the atmosphere of cocktail parties and wedding receptions with their spectacular acoustic show. Always impeccably dressed to mark the occasion, these energetic performers are on hand to create an unforgettable party experience for your guests.
Experience
Musical duo Alex and Jon have been playing together in various bands for over 10 years. In 2017, they formed Lazy Marmalade to bring stellar entertainment to private functions and wedding events. They play an eclectic mix of music and have built a vast repertoire that includes Kings of Leon, Bruno Mars, The Killers, and Tina Turner.
Services Offered
Lazy Marmalade travel throughout the United Kingdom and abroad for wedding occasions. Alex and Jon offer two music packages, one comprising two 45-minute sets and the other two one-hour sets. They deal directly with couples, ensuring excellent customer care and personalised service. This talented twosome is happy to a new song for the all-important first dance. As well as their live show, they also offer DJ entertainment at after parties. To begin planning the soundtrack to your special day, contact Alex and Job today via their website.
Recommended by 100% of couples
Quality of the Service

Rating 5 out of 5

Response time

Rating 5 out of 5

Professionalism

Rating 5 out of 5

Value for Money

Rating 5 out of 5

Flexibility

Rating 5 out of 5
Mike

Not only are they a great acoustic band they're also two genuine, down to earth guys

I absolutely recommend this band to everyone! They played our wedding reception kicking off their first set with our first dance, a song they added to their repertoire especially. The dance floor was always occupied and our guests were full of praise for them. They exceeded our expectations. Not only are they a great acoustic band they're also two genuine, down to earth guys. Thank you!

Jorja

Amazing voices and they really know how to work a crowd, all of our guests have been raving about the music

Alex and Jon played at our wedding yesterday and were absolutely amazing! By far one of the most professional, helpful and friendly suppliers we had throughout the whole process. Amazing voices and they really know how to work a crowd, all of our guests have been raving about the music and atmosphere all day, and it's all down to you. They even learned a new song for our first dance, which was perfect.
Thank you so so much for everything you did for us, we had an incredible evening!
Lots of love Jorja and Ben Turner x

Kerri

Lazy Marmalade performed at our wedding and they were absolutely amazing!

Lazy Marmalade performed at our wedding and they were absolutely amazing! You are both so friendly & helpful & went above & beyond to make us feel relaxed! All of our guests were commenting on how good you sounded & how much they enjoyed the music. Thank you so much guys, Kerri & Luke

Adam

Such an amazing band and a great performance to help us celebrate our wedding

Thank you guys both so much! Such an amazing band and a great performance to help us celebrate our wedding at Hoar Cross Hall on 24/05/2019! We've had so many comments from our family and friends saying how good the music was! We could not recommend you highly enough! Thank you both for being a part of our special day! Adam & Jess

Carl

Played our wedding on 4th May and from start to finish the dance floor was buzzing

Can not recommend these guys enough! Played our wedding on 4th May and from start to finish the dance floor was buzzing. Really nice, genuine people who look after you from day one! Thanks again

Darren

I can't recommend Lazy Marmalade enough and I would happily give a personal recommendation

Darren's 50th Birthday
with Scouting For Girls
5.05.19 - Swallows Nest Barn, Warwick
50th Birthday Party What an amazing duo!!! The lads were totally brilliant and played the crowd perfectly. Alex and Jon are the nicest guys you could wish to meet and superb vocalists too. The song list was amazing and they mixed it up depending on the crowd and timings etc .. some belting tunes blasted out kept the party going well into the night. I can't recommend Lazy Marmalade enough and I would happily give a personal recommendation. The whole experience from initial contact through to sat having a beer with the lads at the end of the night was a pleasure. Cheers Darren & Claire Howson.

Mike

They captured the vibe perfectly and played a chilled out acoustic set as guests were arriving

Lazy Marmalade recently performed at our festival themed wedding. They captured the vibe perfectly and played a chilled out acoustic set as guests were arriving and then later as part of our drinks reception.
We had asked them to learn some of our favourite songs for the ceremony and first dance which they performed excellently. Their evening set of floorfillers was brilliant and everyone was bouncing! There may have even been some crowd-surfing during Mr Brightside…
We found the guys doing some research online and went to see them in person at a wedding fair. It's fair to say they sound as good online as they do in person, if not even better!
The guys were very professional in responding to our emails and we would recommend them to anyone looking for an acoustic/rock band for their event.

Gem

We had so many positive comments during and after the wedding about Lazy Marmalade

We first met Lazy Marmalade at a wedding fair back in October 2018. They instantly captured us with the songs they were playing, I think we stood and stared for a good 10 minutes!
Lazy Marmalade were so helpful throughout when planning the wedding. They learnt our first dance song, a song which they hadn't heard of before "Take my Hand by Picture This" and it was perfect. Followed by sterophonics, a family favourite which got everybody dancing.
The guys not only performed several live sets but they also did the show sets. Playing music which we knew our guests loved.
We had so many positive comments during and after the wedding about Lazy Marmalade.
The guys have been professional and highly responsive from the start. They are perfect for weddings and other events. We would both highly recommend them, a pleasure to have as part of our day!
Thank you

Natalie

You helped to make our wedding a day to treasure for the rest of our lives so thank you

We booked lazy marmalade for our wedding in October this year and it was the best decision we could have made.
After being recommended them and watching their videos we knew they would be a great choice for us. We were lucky enough to watch them at a live show back in January as well and they just had everyone up on the dance floor.
They have such a wide range of music and sound much larger than a 2 piece it's pretty unbelievable actually. The DJ music on the night was also great and seamless too. So we were able to enjoy our evening of music start to finish.
They were even able to accommodate and play with one of our friends who is a singer which worked so well for our first dance.
The guys are so nice and helpful with brilliant communication making us feel completely at ease throughout the whole process.
We did not get off the dance floor for the whole evening and there was something for everyone. We wish we could do it all again and hope to hear them playing again soon.
You helped to make our wedding a day to treasure for the rest of our lives so thank you
Natalie and Karl x

Hope

Just need an excuse for another party now!

We knew we were booking Lazy Marmalade to perform at our wedding before any other plans had been made. We were lucky enough to see them playing at another event and had the best night dancing away to them playing amazing tunes!!
They didn't disappoint on the big day either!! Their lovely drinks reception sets and then their evening live sets with DJing in between. They performed our 2 'first dance' songs perfectly after a special request!
The guests thought they were amazing and they are two lovely people and make everything so easy!!
Just need an excuse for another party now! if you get the chance to see these guys playing at an event or even on your big day you'll be guaranteed a fab time!!
Thanks Lazy Marmalade!!

Pip

It was so nice to have our first dance played live

You guys were great at our wedding!
So many of our guests have commented on how good the band were and they kept the dance floor fuller than I've seen at some weddings. The DJ sets were brilliantly judged too. It was so nice to have our first dance played live and their cover of McFly's 'All About You' was fantastic.
In short, Lazy Marmalade helped to make our day even more special. Thank you!

Chris

Incredible performances throughout our wedding day

We would like to thank Alex & Jon from Lazy Marmalade for their incredible performances throughout our wedding day at Helmingham Hall!
They sang very touching numbers during our church ceremony, performed a great chilled out acoustic set during our outside drinks reception and a couple of buzzing evening sets which had all our guests up on the dance floor and demanding more still at the end of the night!
We can't count the number of guests who came up to us and asked us how we found Lazy Marmalade as they were so impressed. The most impressive part was how they sounded like a band of 4/5 members, not a duo!
From the day we booked Lazy Marmalade they were very responsive, getting back to our countless email queries within the hour most of the time! An absolute pleasure to deal with - their music made our day extra special.
Thank you Alex & Jon.

Anonymous

Hope & Ed Gillams Wedding - 29/02/20

We knew we were booking Lazy Marmalade to perform at our wedding before any other plans had been made. We were lucky enough to see them playing at another event and had the best night dancing away to them playing amazing tunes!!
They didn't disappoint on the big day either!! Their lovely drinks reception sets and then their evening live sets with DJing in between. They performed our 2 'first dance' songs perfectly after a special request!
The guests thought they were amazing and they are two lovely people and make everything so easy!!
Just need an excuse for another party now. If you get the chance to see these guys playing at an event or even on your big day you'll be guaranteed a fab time!!
Thanks Lazy Marmalade!!

Anonymous

Melissa & Rosie Taylor Wedding - 16/11/19

We booked Lazy Marmalade for our wedding this month. They were brilliant from the drinks reception up until the evening! Ourselves and our guests could not speak highly enough of them!

Anonymous

Natalie & Karl Tomkinson Wedding - 19/10/19

We booked lazy marmalade for our wedding in October this year and it was the best decision we could have made.

They have such a wide range of music and sound much larger than a 2 piece it's pretty unbelievable actually. The DJ music on the night was also great and seamless too. So we were able to enjoy our evening of music start to finish.

They were even able to accommodate and play with one of our friends who is a singer which worked so well for our first dance.

The guys are so nice and helpful with brilliant communication making us feel completely at ease throughout the whole process.

We did not get off the dance floor for the whole evening and there was something for everyone. We wish we could do it all again and hope to hear them playing again soon.

You helped to make our wedding a day to treasure for the rest of our lives so thank you

Natalie and Karl x