Will You Be My Bridesmaid? 42 Creative Ways to Pop The Question
Proposing to your best mates needn't be nerve racking – we've got 'will you be my bridesmaid' ideas aplenty, from candles to custom yoga mats to the cutest proposal cards you've ever seen…
We have included third party products to help you navigate and enjoy life's biggest moments. Purchases made through links on this page may earn us a commission.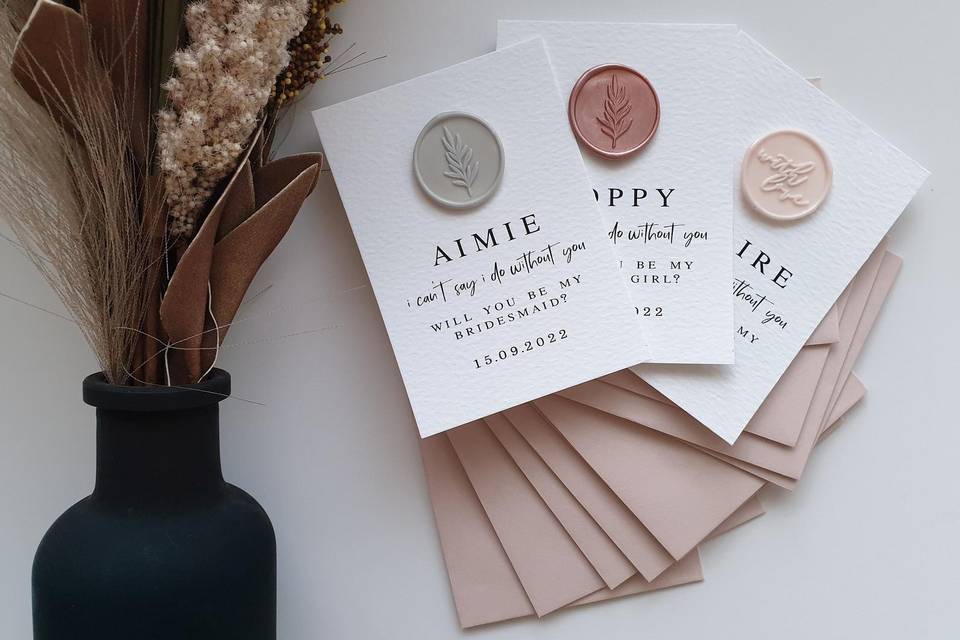 It might be that you've known precisely who your bridesmaids would be since your nursery days, or perhaps you've spent weeks/ months agonising over the decision since getting engaged. Either way, once you've decided which of your pals you want to walk with you down the aisle on your wedding day, we're here to make asking the 'will you be my bridesmaid?' question extra special.
Whether you get the message across with a simple personalised card, edible proposal treat or a meaningful keepsake, there's no shortage of ways to show how much your bridesmaid-to-be means to you. You could keep it classic with stationary, edgy with a single bespoke earring, tasty by way of monogrammed iced biscuits or arty with a hand-painted feminist vase (really). There's something for everyone in our 'will you be my bridesmaid?' edit, so get browsing and pick the perfect proposal method for your mates.
NB: We have included third party products to help you navigate and enjoy life's biggest moments. Purchases made through links on this page may earn us a commission.
'Will You Be My Bridesmaid?' Gift Ideas
1. Bridesmaid Knot Earrings – £15, Wue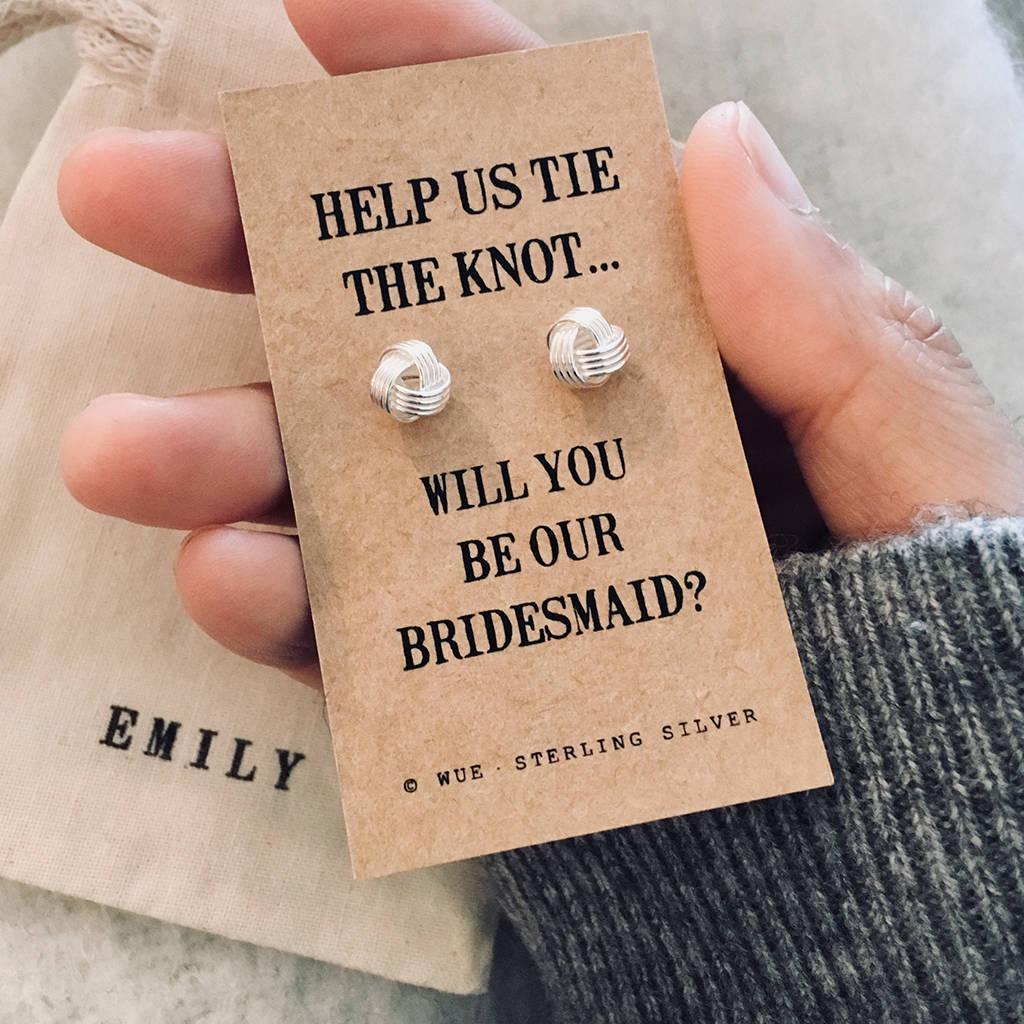 Both literal and sentimental, these 'tie the knot' earrings are subtle enough to be to every bridesmaids' taste and are as apt for the office as they are the aisle.
READ MORE: Bridesmaid Gifts to Suit Every Budget
2. Pink Velvet Alphabet Travel Jewellery Box – £14.50, Oliver Bonas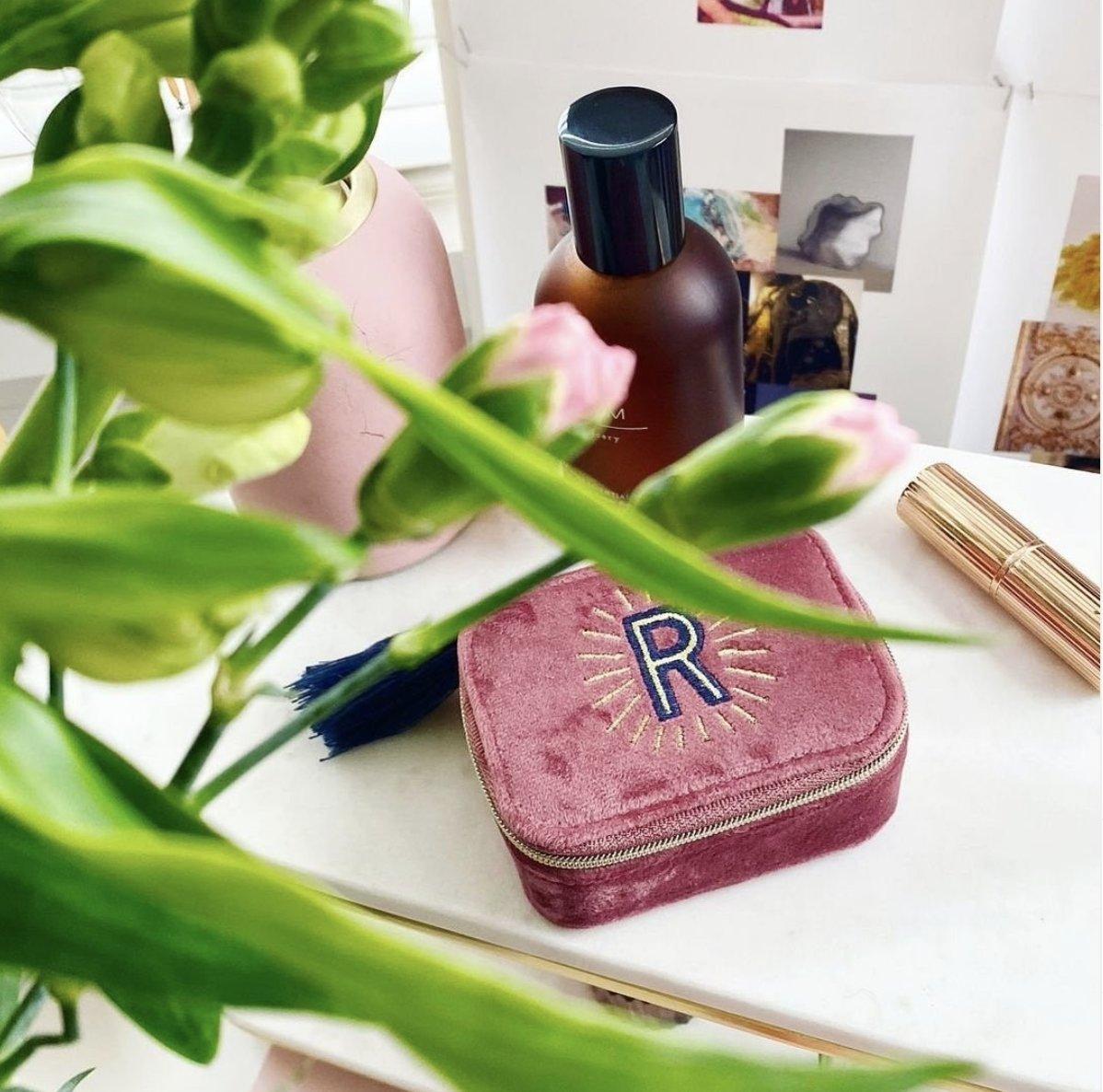 A monogrammed home for earrings and trinkets that'll travel beautifully to the hen do, wedding and beyond – she can't say no to this.
3. Will You Be My Bridesmaid Letter in a Bottle – £10.50, Sarah Hurley Designs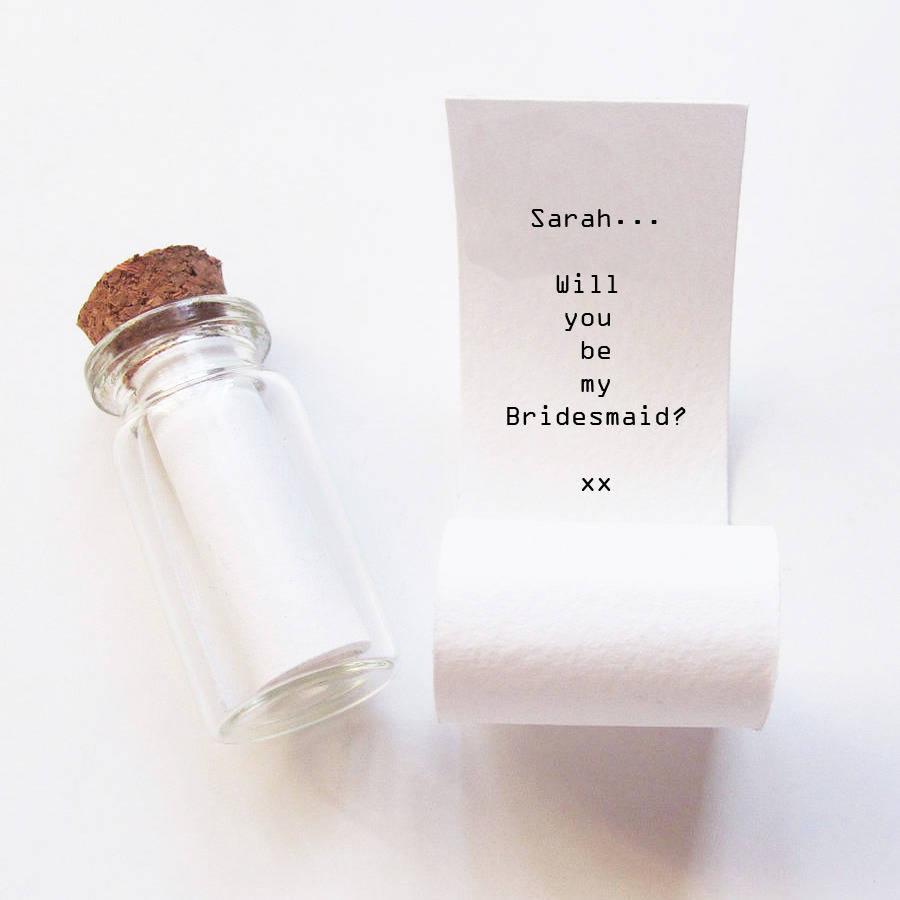 This message in a bottle is a fun and affordable way to pop the question. It comes in a nifty gift box so it won't break in transit either.
4. Will You Be My Bridesmaid Candle – £16, Kindred Fires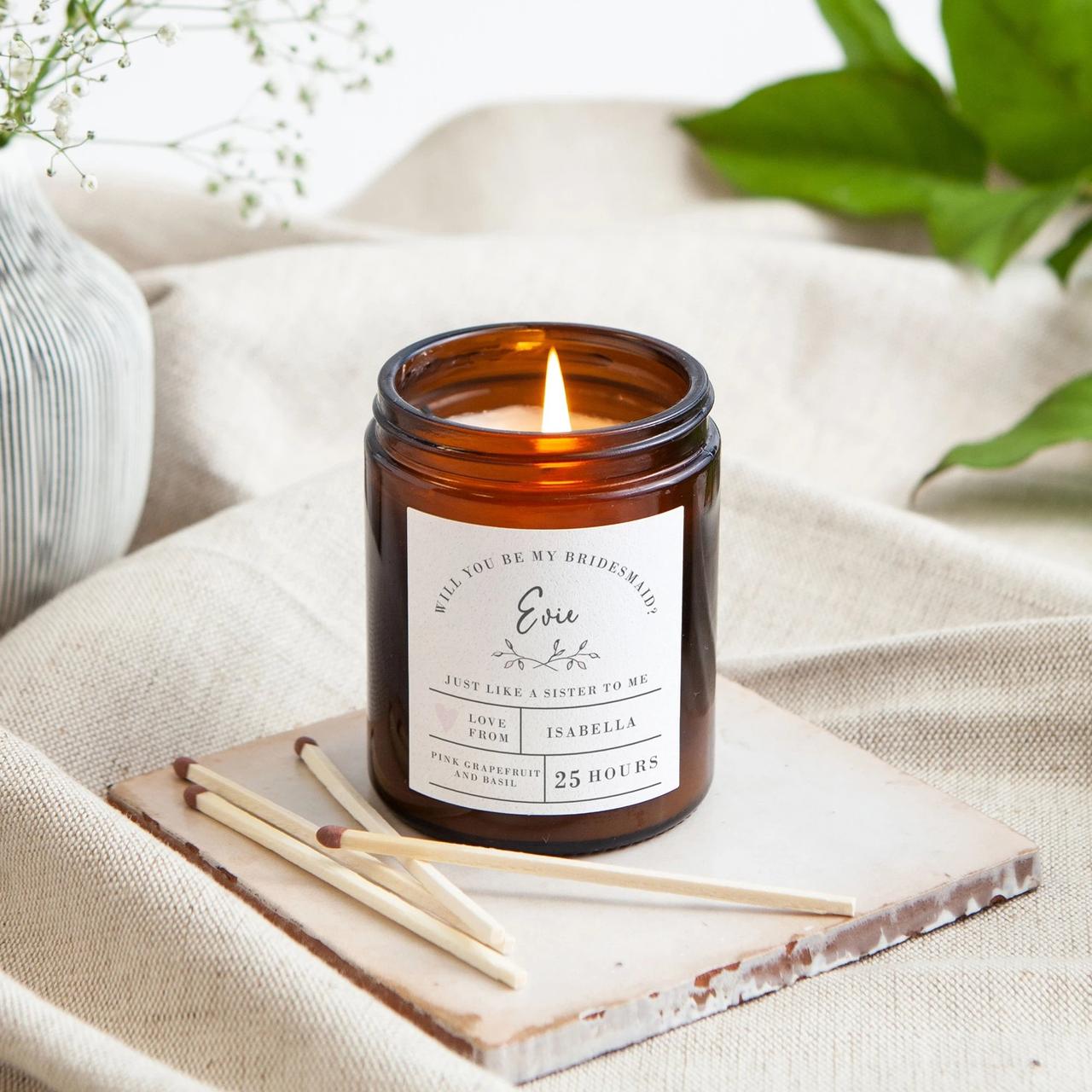 Beautiful calligraphy isn't the only means by which to personalise this soy-based candle – you can pick from 12 scents, ranging from zingy pink grapefruit and basil to the very chill sounding 'tranquility'. The apothecary style jar makes for brilliant makeup brush storage once the candle has burned down too.
READ MORE: Mother of the Bride Gifts She'll Love
5. Personalised Pull Out Photo Album – £16, Sophia Victoria Joy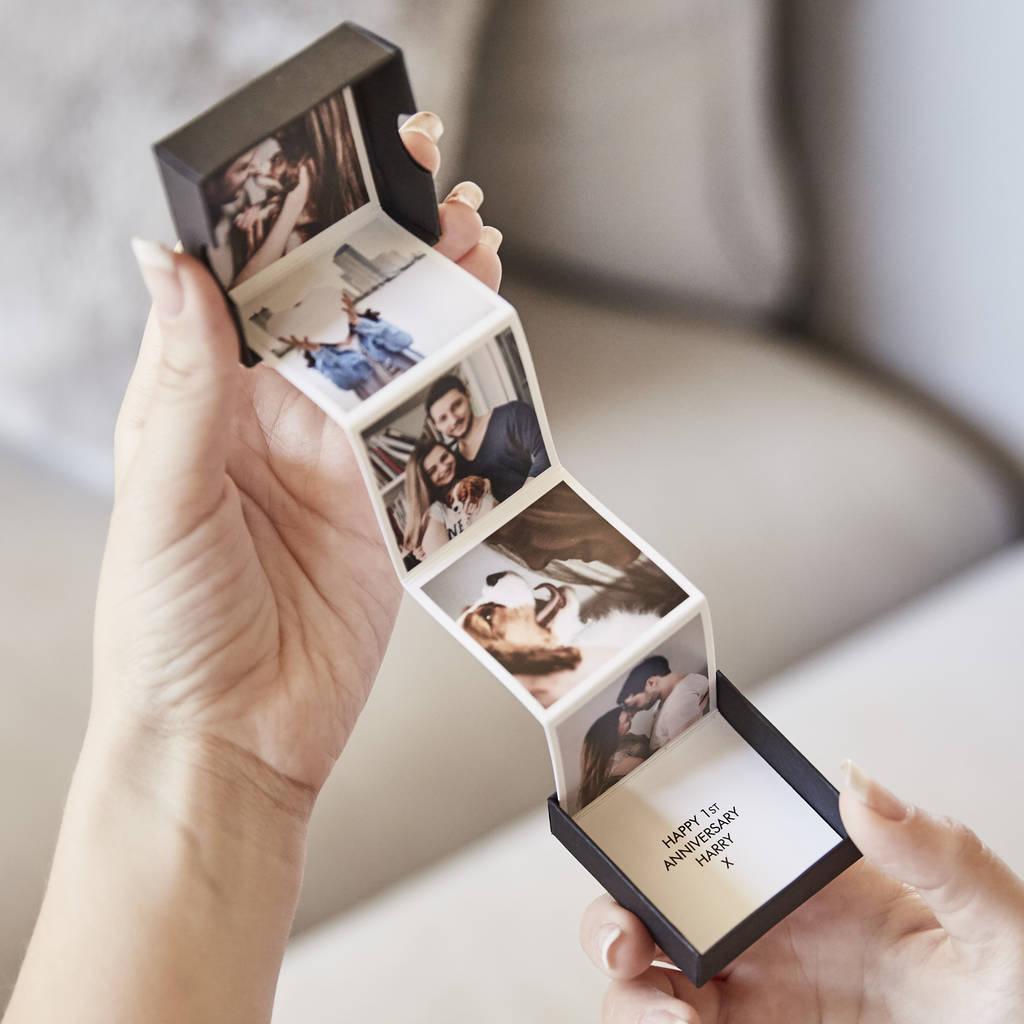 This cute pull-out photo album includes a secret message hidden in the bottom of the box which, along with a reel of artfully selected photos of you both, will get your proposal intentions across loud and clear.
6. Personalised Blue and White Mandala Round Beach Towel – £17.99, Hitched Shop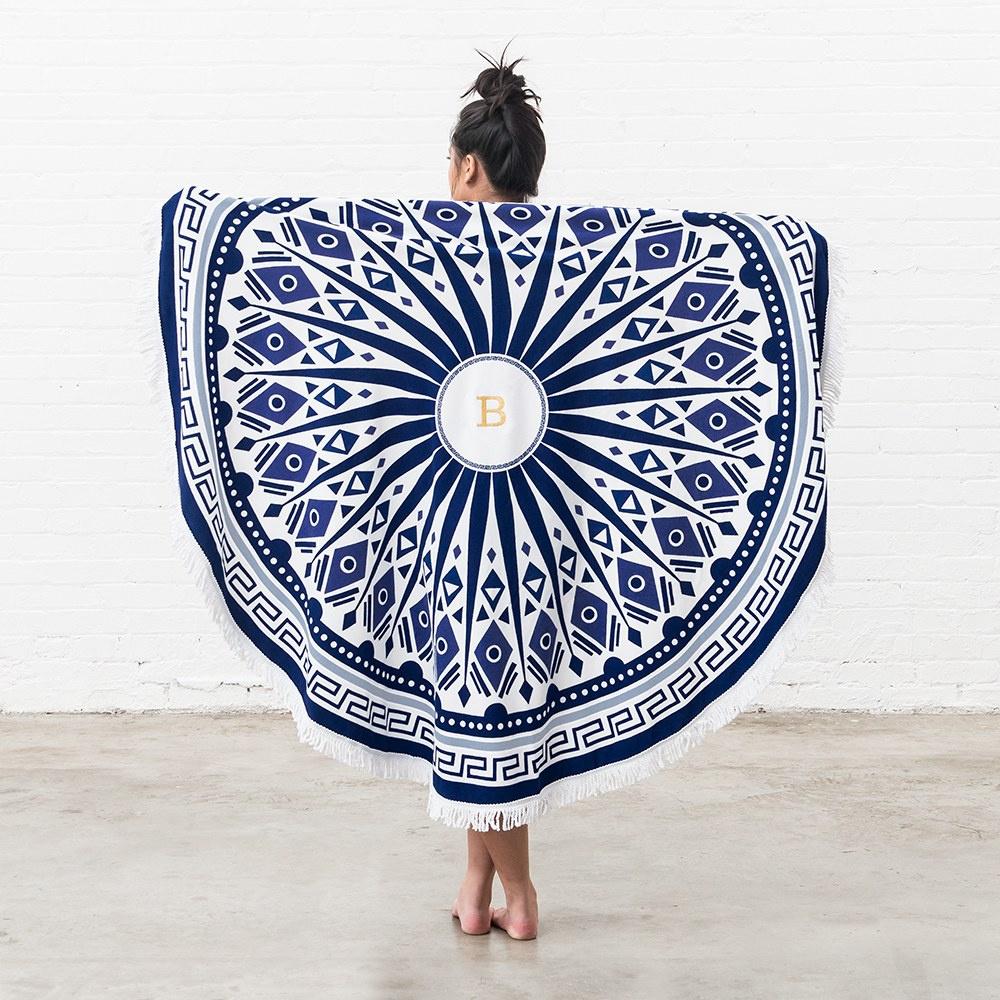 Whether your photo album features beach pics or not, this statement monogrammed round beach towel will inspire you to create some! If you and your pal are beach bums (or you're planning a beach wedding), this will make the perfect bridesmaid proposal gift.
7. Hidden Message Mug – £16, The Letter Loft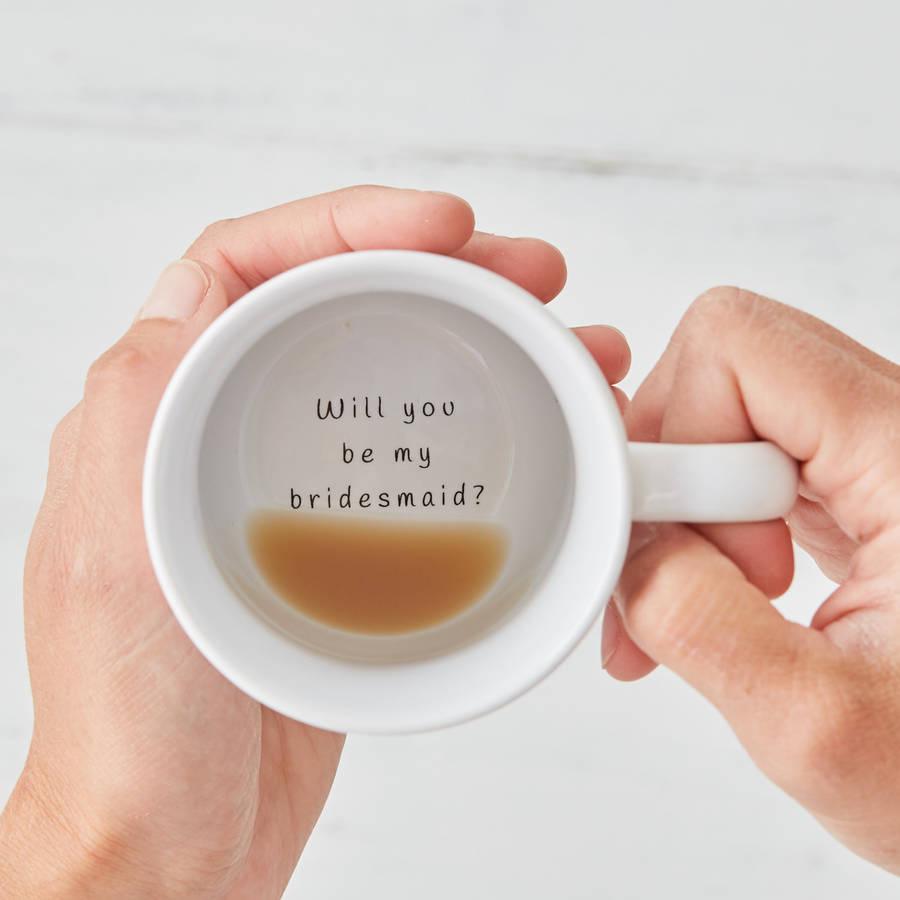 Invite your best women over for tea and biscuits and see who is the first to finish their drink and unveil the special message hidden at the bottom of the mug. Good luck containing yourself if they're slow drinkers.
8. Personalised Rosé Wine With Spotify Playlist – £25, Mix Pixie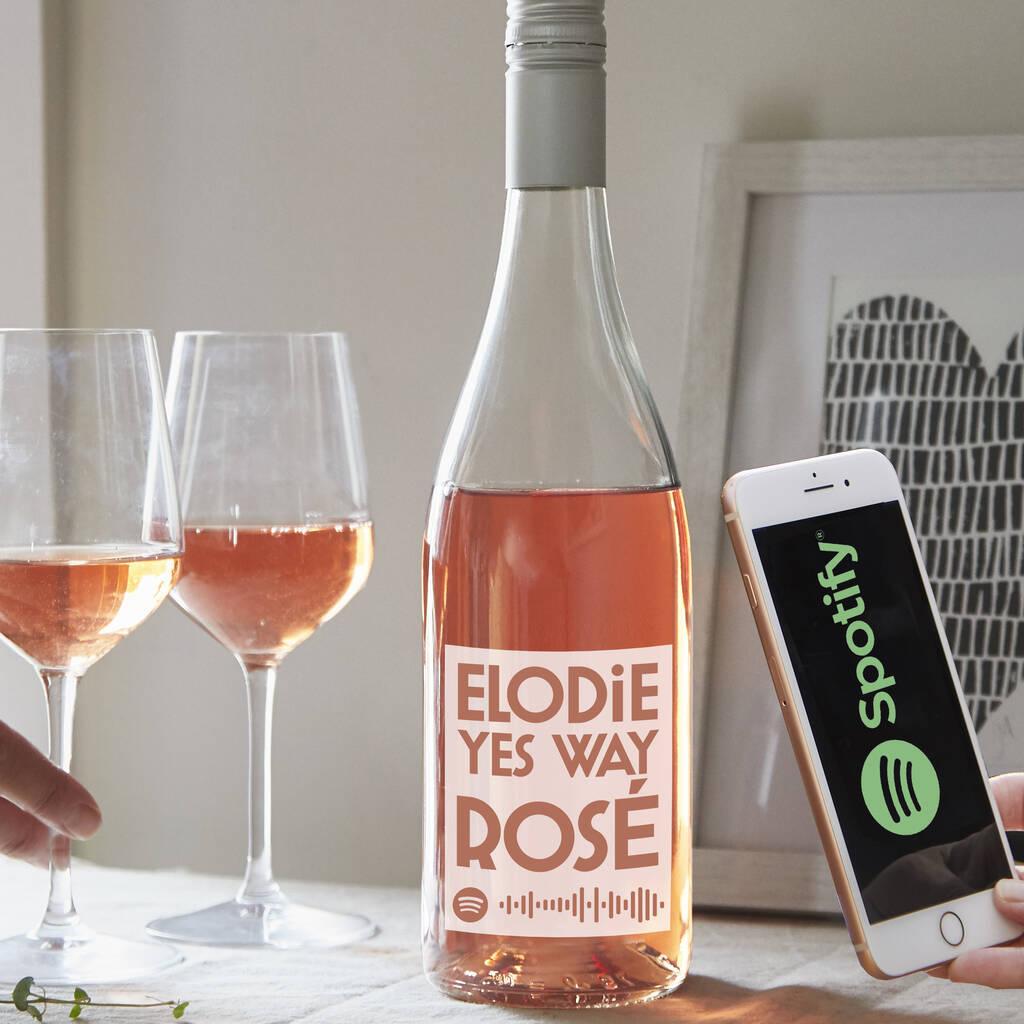 If you and your mate love nothing more than a catch-up over a bottle of crisp rosé, bringing along this bespoke labelled French cuvée to your next dinner or picnic date will impress her no end. A tailored Spotify code is also included so that you can 'propose' to a soundtrack of your choosing.
9. Infinity Knot Bangle Botanical Bridesmaid Gift – £16, Junk Jewels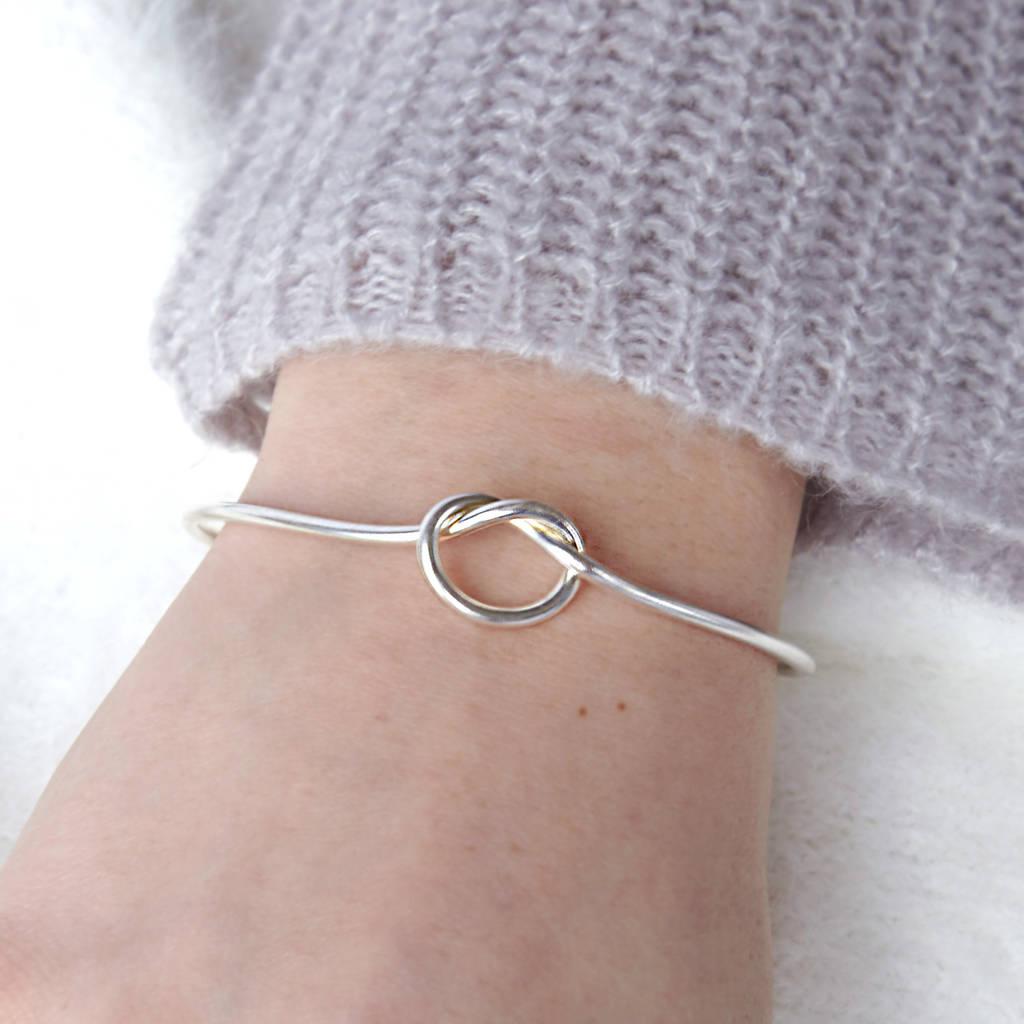 The knot symbolism is strong here, both to signify your tying the knot and the 'infinite' nature of your friendship. This sleek bangle is fully adjustable and available in gold or silver to suit your bridesmaid's style. It'll become a staple accessory, we guarantee.
10. Dalmatian Dot Personalised Makeup Bag – £11, Hitched Shop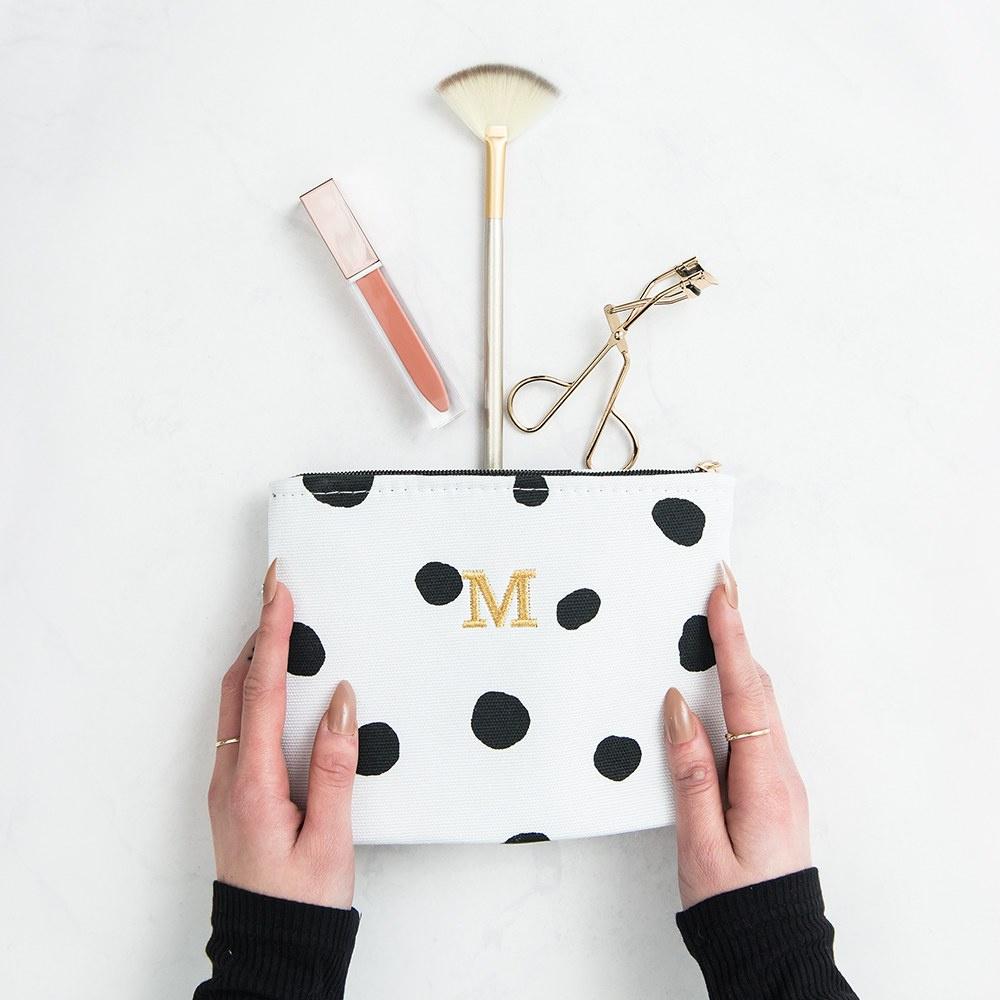 Also very likely to become an everyday day staple for your BFFs, this dotty zipped makeup pouch can be personalised with a rainbow of colours or metallic thread. It'll take pride of place on her dressing table and remind her of you every time she whips out her mascara of a morning.
11. Bridesmaid Perfect Pouch – £14.99, Katie Loxton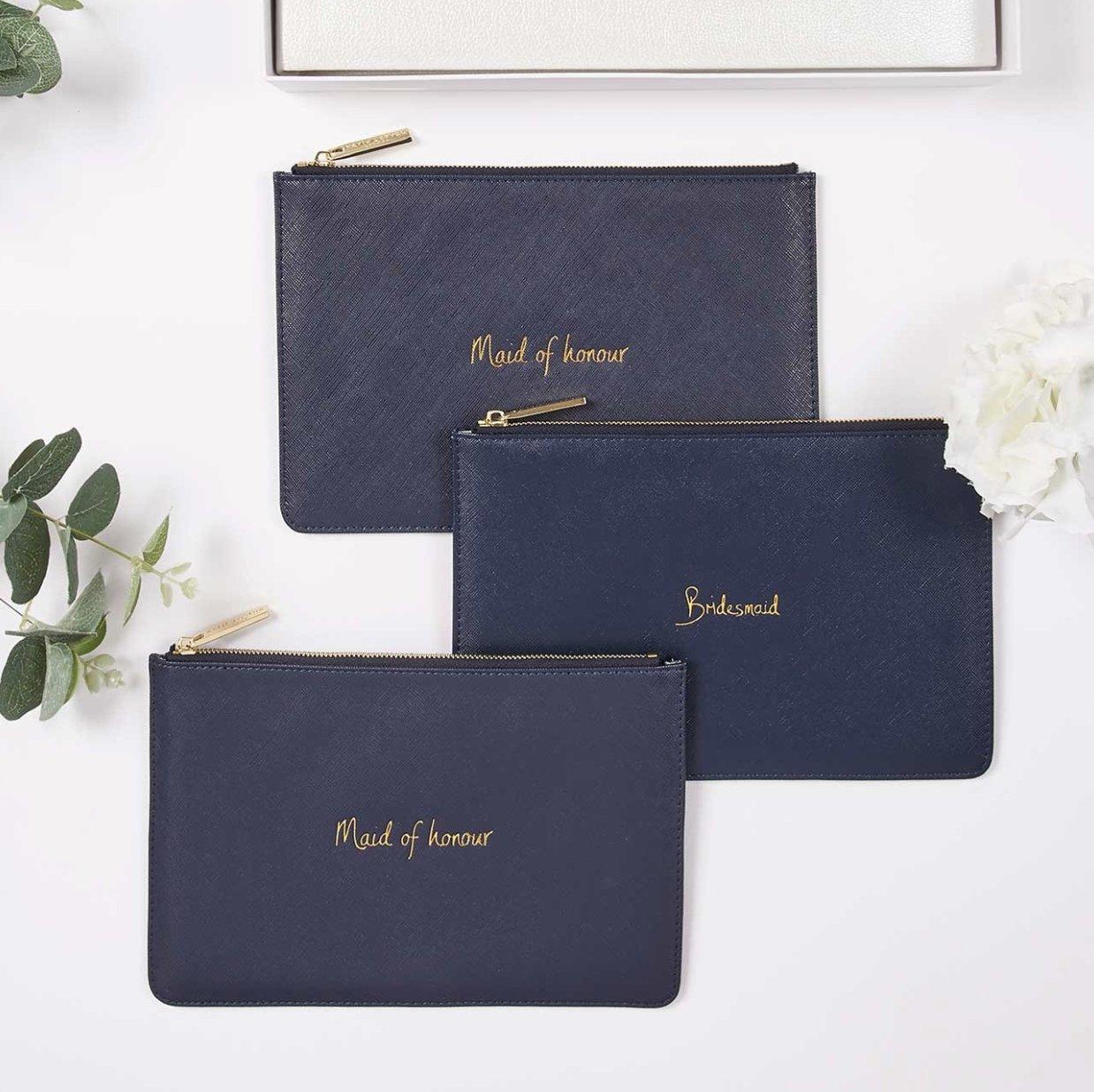 Whether used as a clutch or jewellery pouch, this roomy bag can be personalised with each bridesmaids' initials and is also available in a pearlescent cream shade if your wedding colour palette is on the pale side.
12. Bridesmaid Foiled Notebook – £12.95, Martha Brook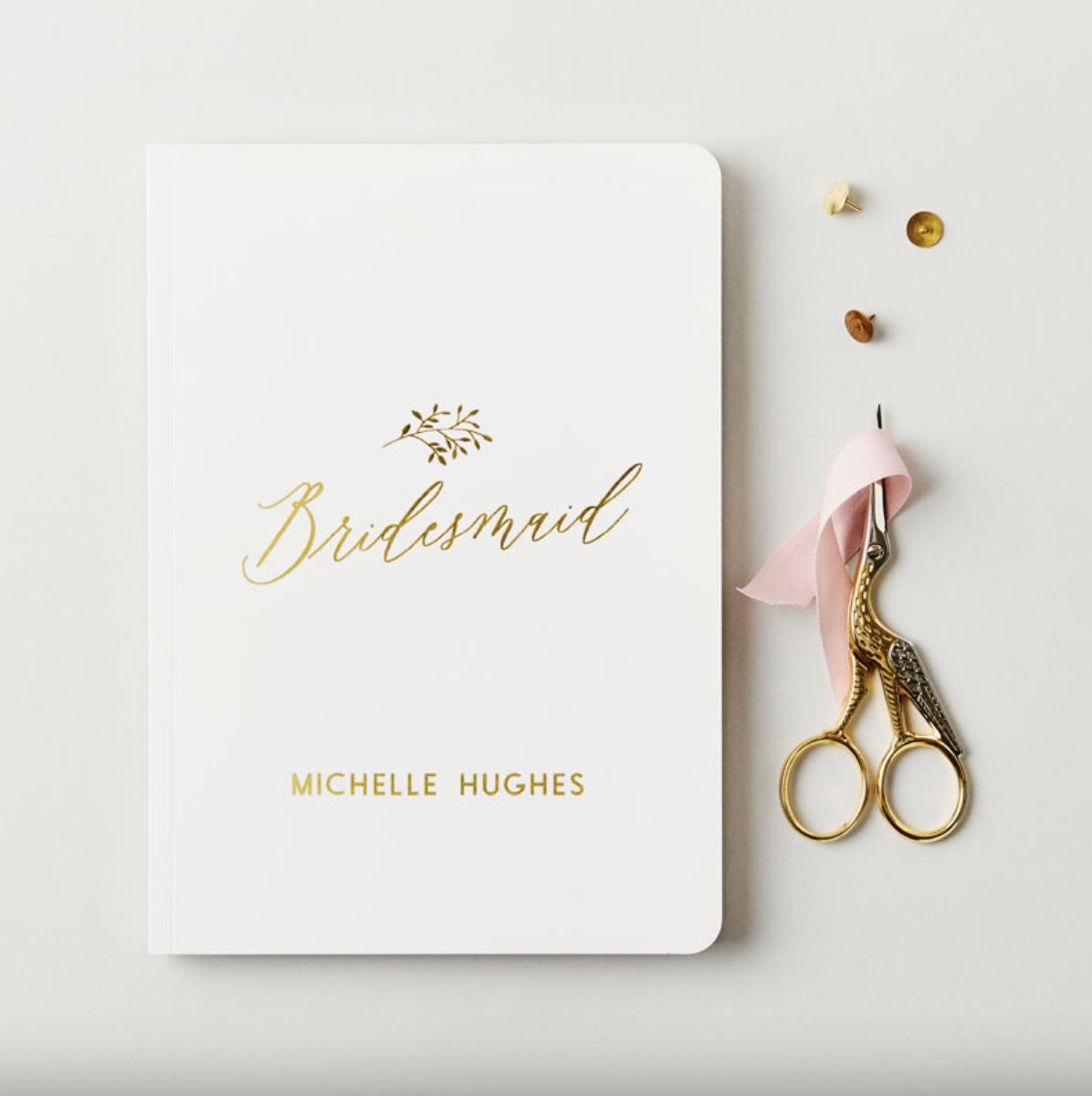 Pick from six pastel hues shades and three tones of metallic foiling to make this bridesmaid notebook even more personal – why not pop the question on the very first page?
13. Will You Be My Bridesmaid? Personalised Papercut – £22, The Portland Co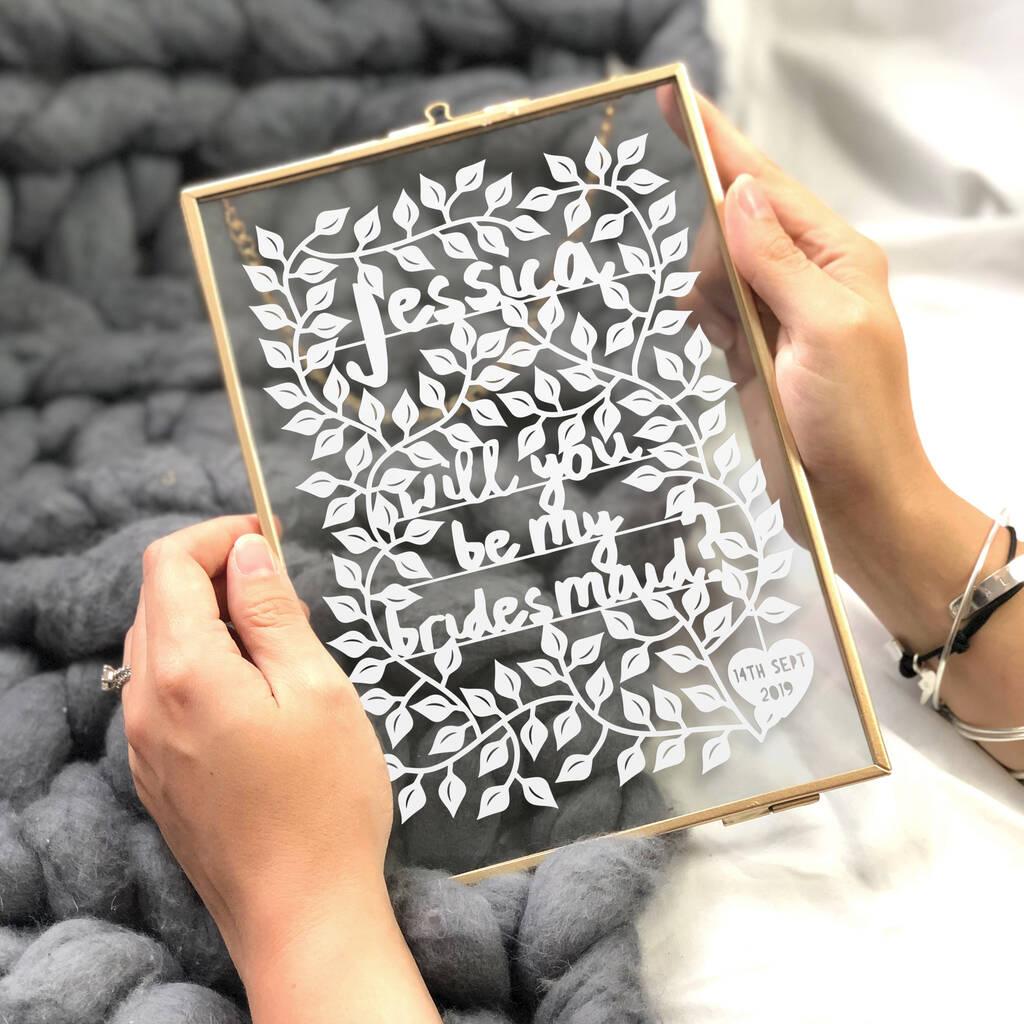 Another way to say it with paper, this time with a framed leafy artwork featuring your bridesmaid's name and the date that you asked her to walk with you down the aisle (or perhaps featuring your wedding date if that's already in the diary).
14. Personalised Satin Pyjama Sleepwear Set – £28.99, Hitched Shop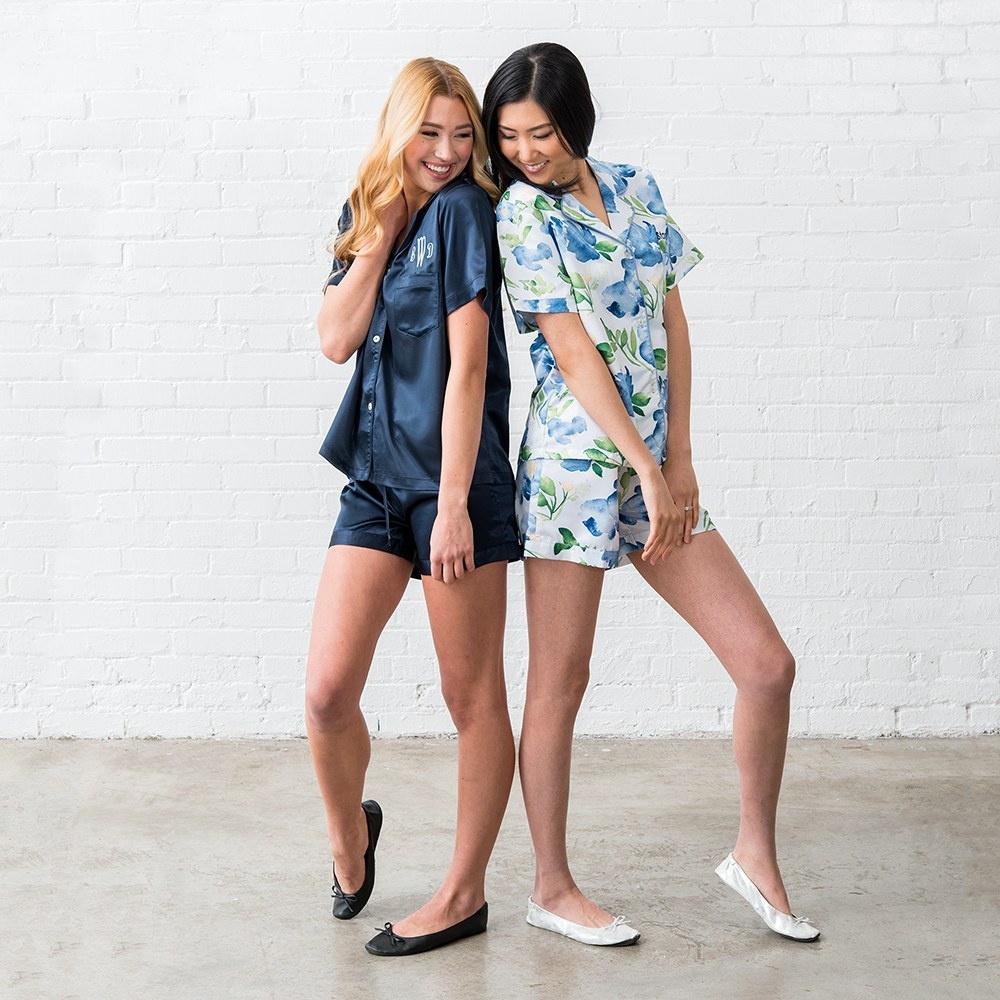 A silky, roomy shortie PJ set that she'll wear again and again, not to mention on your wedding morning. You can choose from different colours and prints and initials can be sewn on in a huge array of shades to truly tailor each set to the maid in question.
15. Velvet Hair Ribbon – £45, Gigi & Olive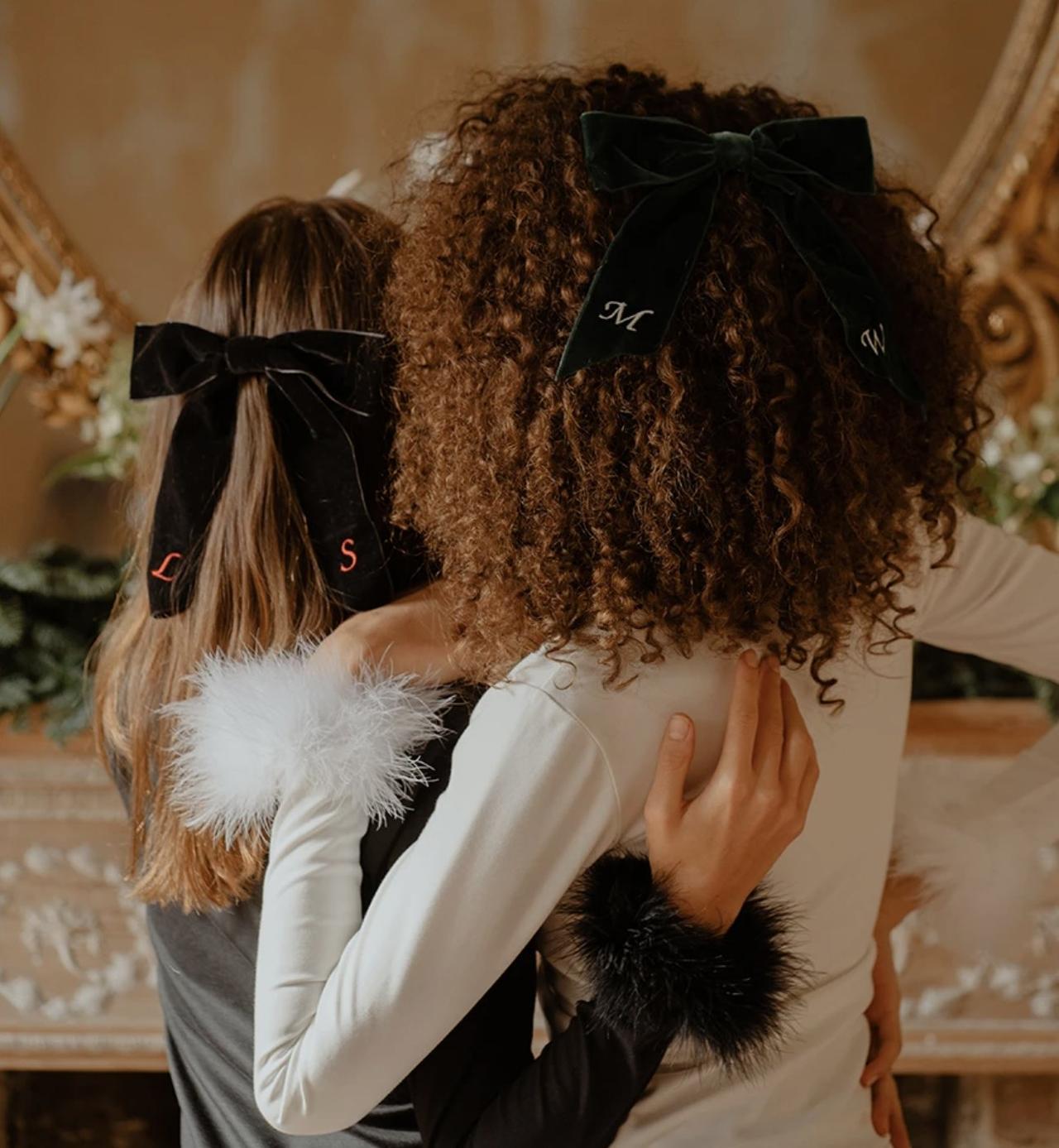 From satin to velvet, this elegant hair ribbon is handmade in London to order with the option to embroider your bridesmaid's initials onto the tails of each bow. A jewel toned option would be just the thing for her to wear on the day if you're planning a winter wedding.
16. Monogrammed Crystal Embellished Huggie Hoops – £34, Anthropologie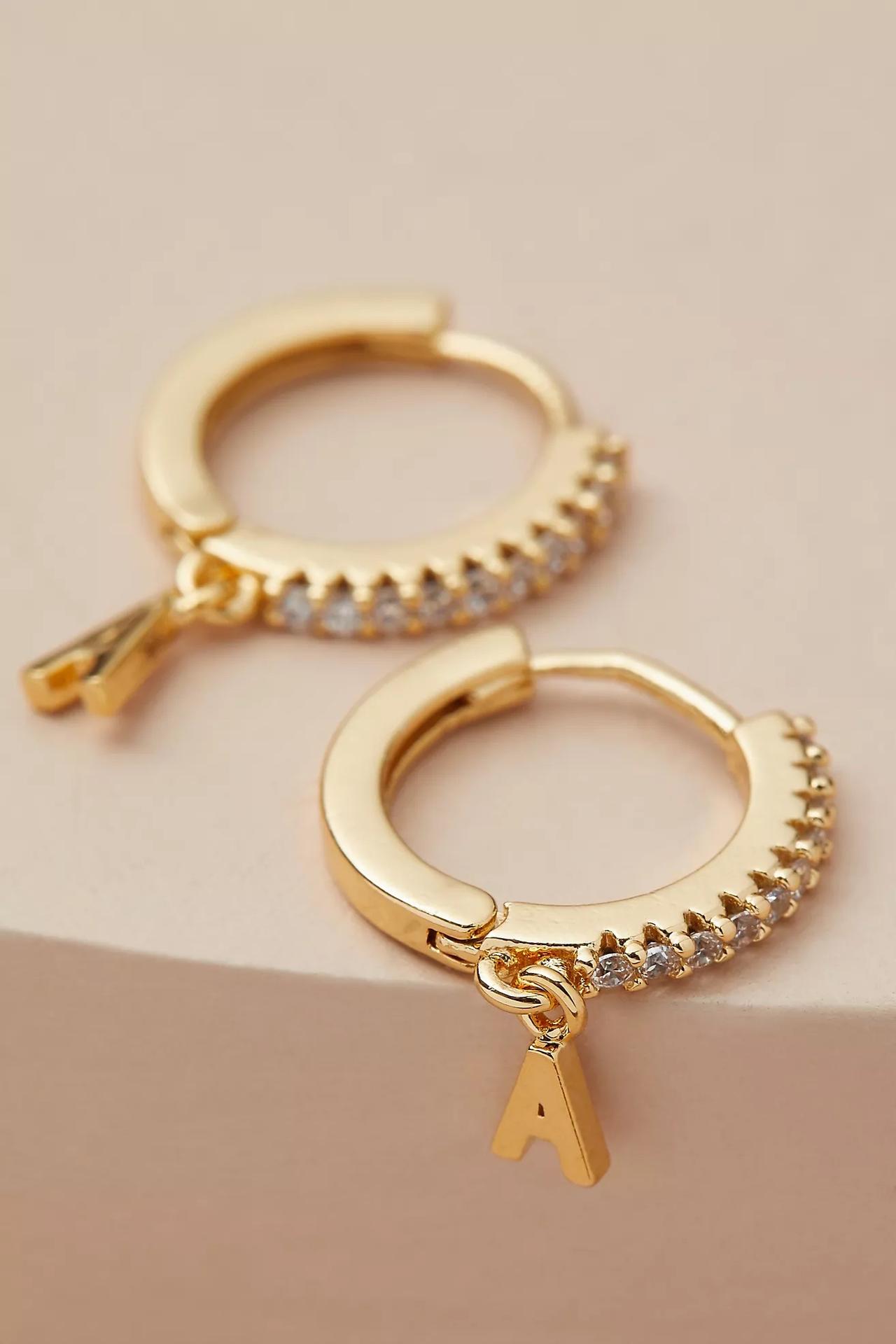 If your gal loves a huggie, this spangly personalised hoop earring set will add even more excitement to your bridesmaid proposal. Just be sure to double check that she's got her ears pierced first.
17. Art Deco Initial Chain Earring Silver – £25, Rachel Jackson London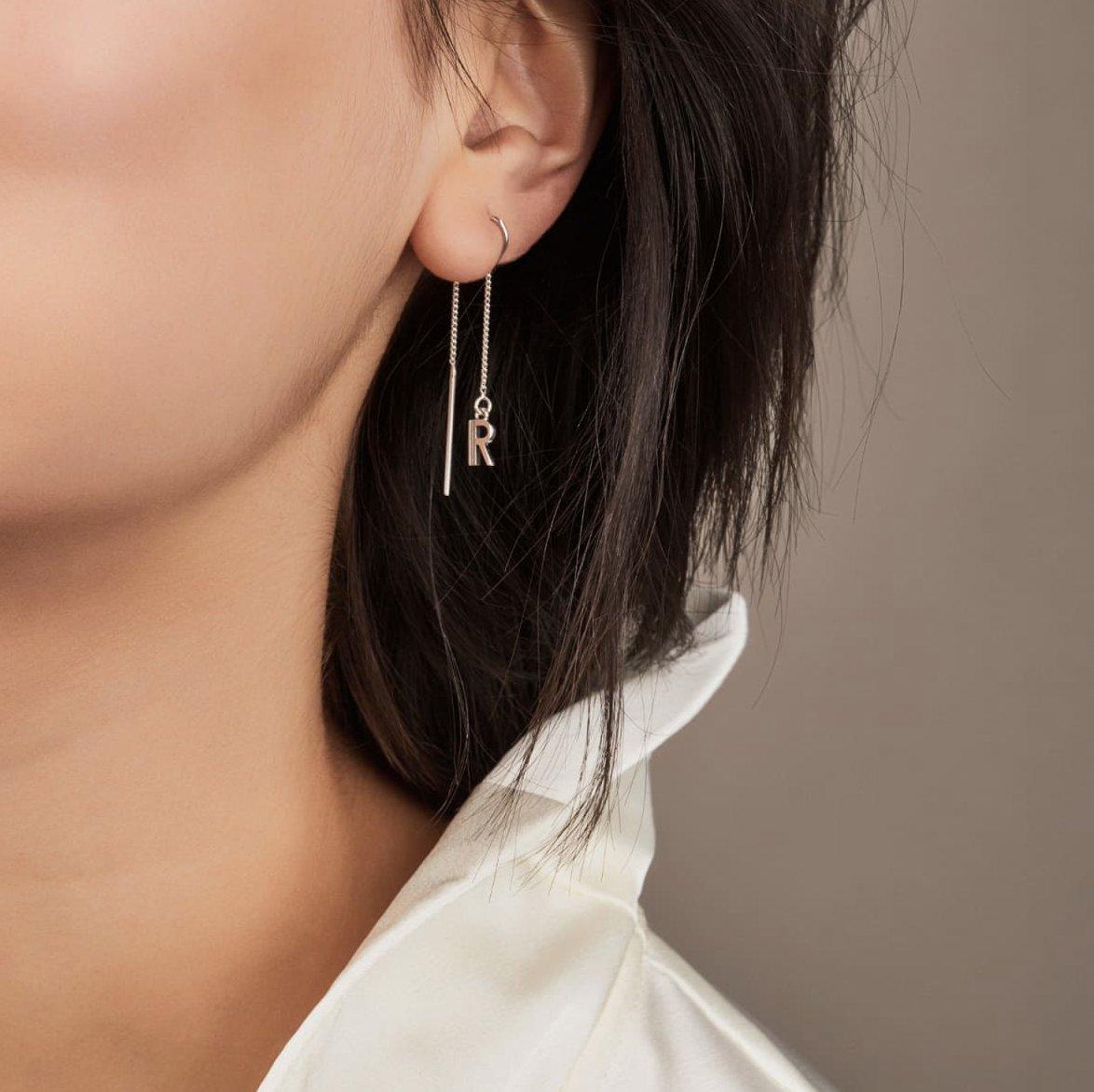 Same idea but a little more dramatic and edgy – if your bridesmaid is into making a style statement, this single initial earring will do just that. You could incorporate these into your bridesmaid outfits too.
18. Custom Yoga Mat with Floral Monogram – £19.99, Hitched Shop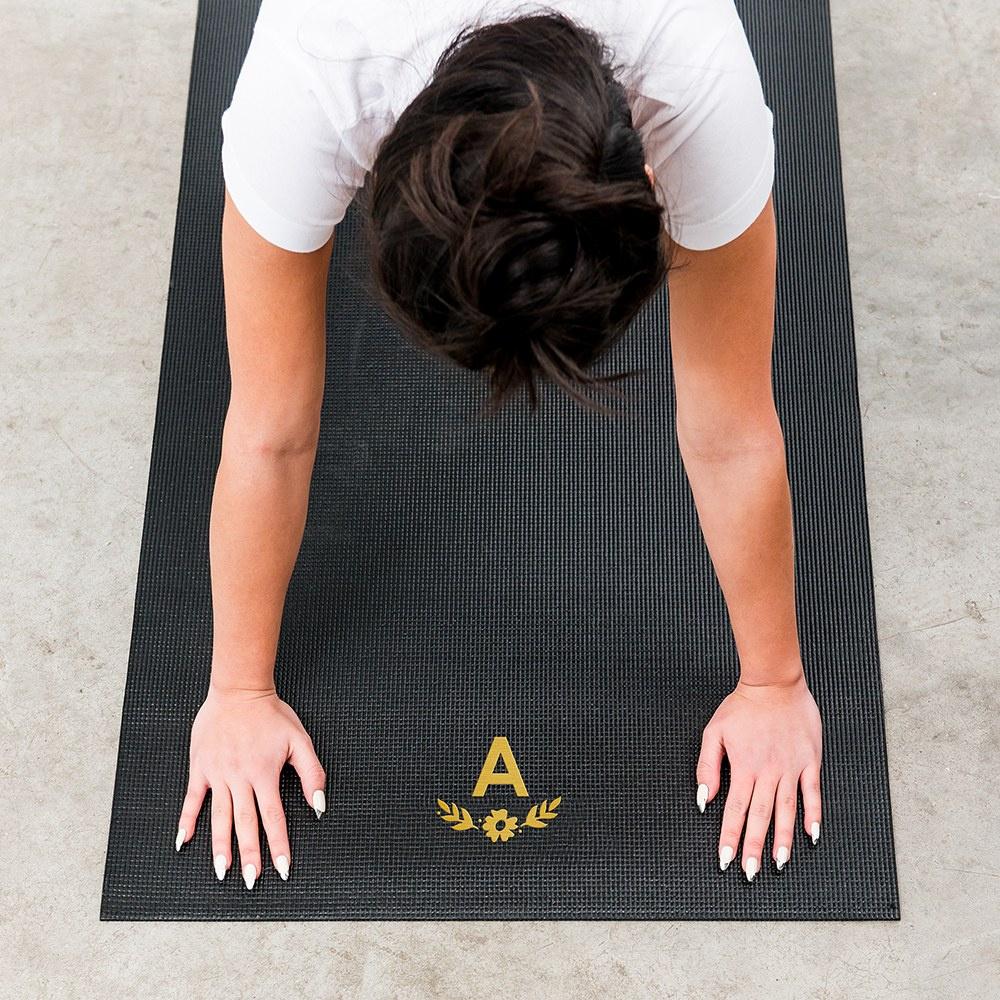 Cushy, monogrammed and non-slip, this classic yoga mat will go down a treat if your bridesmaid-to-be loves her daily flow. Perhaps incorporate a yoga class into your 'will you be my bridesmaid' proposal plans and roll it out beforehand for a nifty surprise. She'll think of you every time she salutes the sun.
19. Holly Monogram Glass Candle – £26, Anthropologie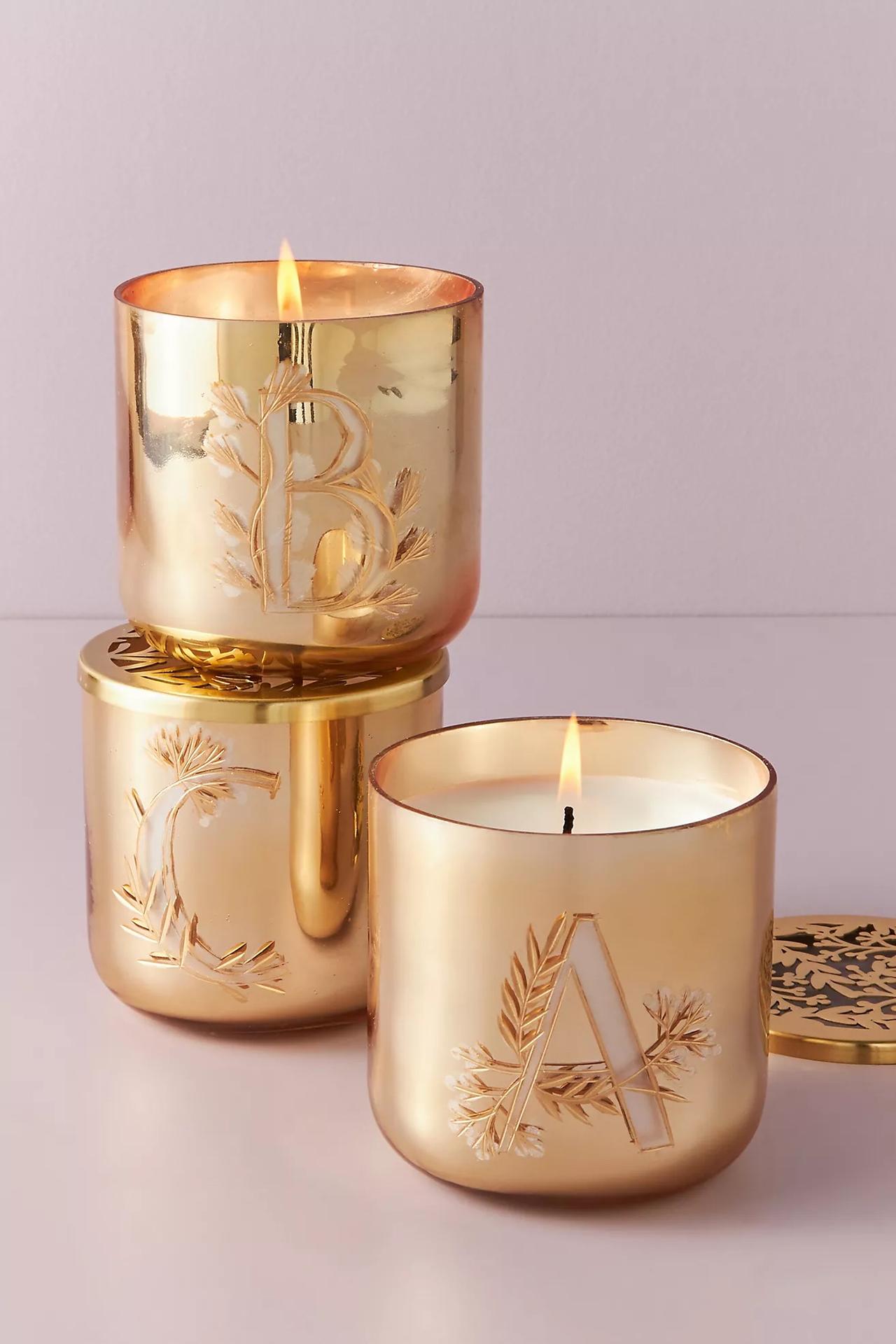 A hand-poured, gold etched monogrammed candle makes for a seriously classy gift for your pal. The sultry floral scent has cosy notes of cedar and amber and the candle has a whopping 70-hour burn-time, after which she can store her bits and bobs in the etched jar.
20. Personalised Glass Tea Infuser Travel Mug – £21.99, Hitched Shop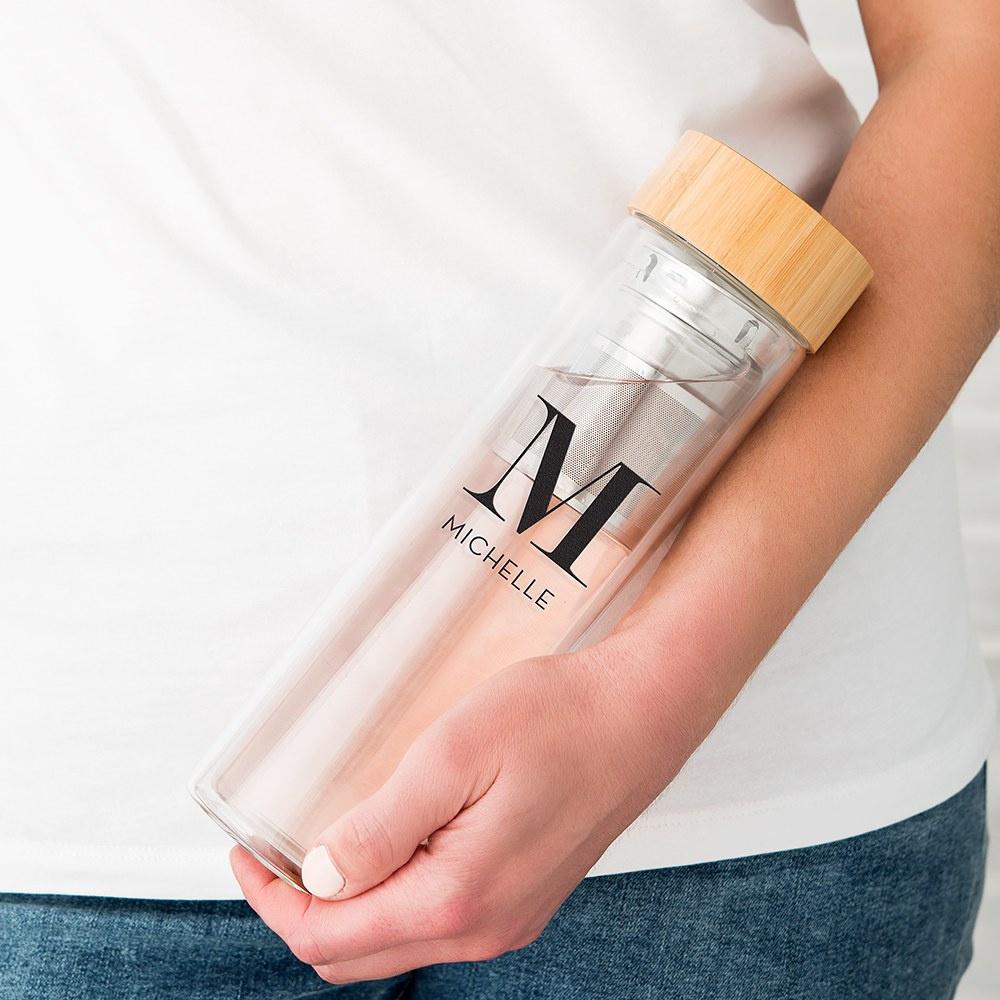 Present this personalised infuser mug full of her favourite brew and ask her to be your bridesmaid over a cuppa – it'll be a tea break that you both remember for life, that's for sure. The flask is double insulated to keep tea hot or cool, as she prefers.
21. Personalised Wedding Letterbox Biscuits – £25, Biscuiteers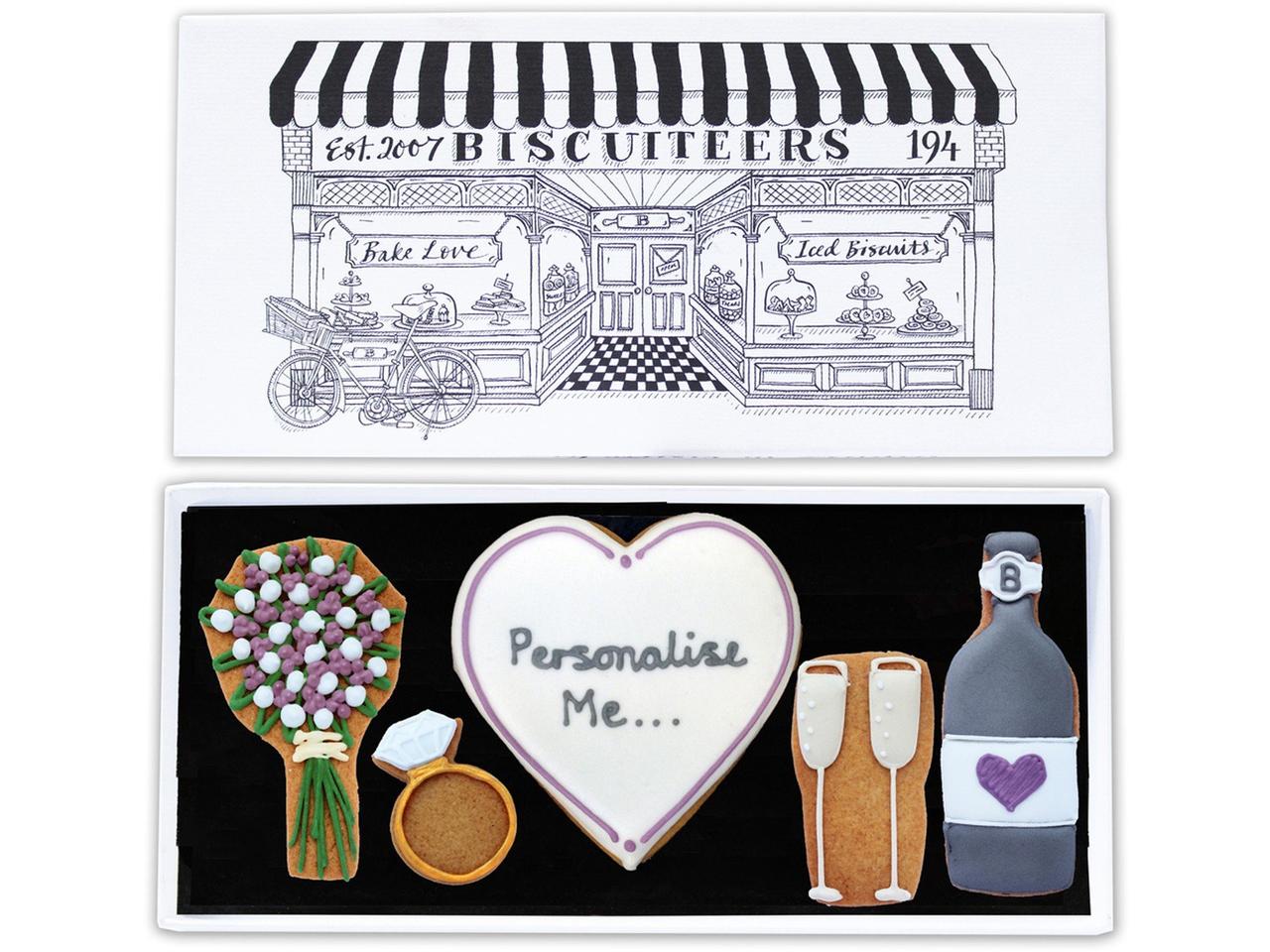 Accompany a steaming mug of tea with some decorative bespoke biscuits. These are technically intended to celebrate an engagement but given that you're essentially proposing to your mate, the vibe applies.
22. Papillon Preserved Flowers – £30, Shida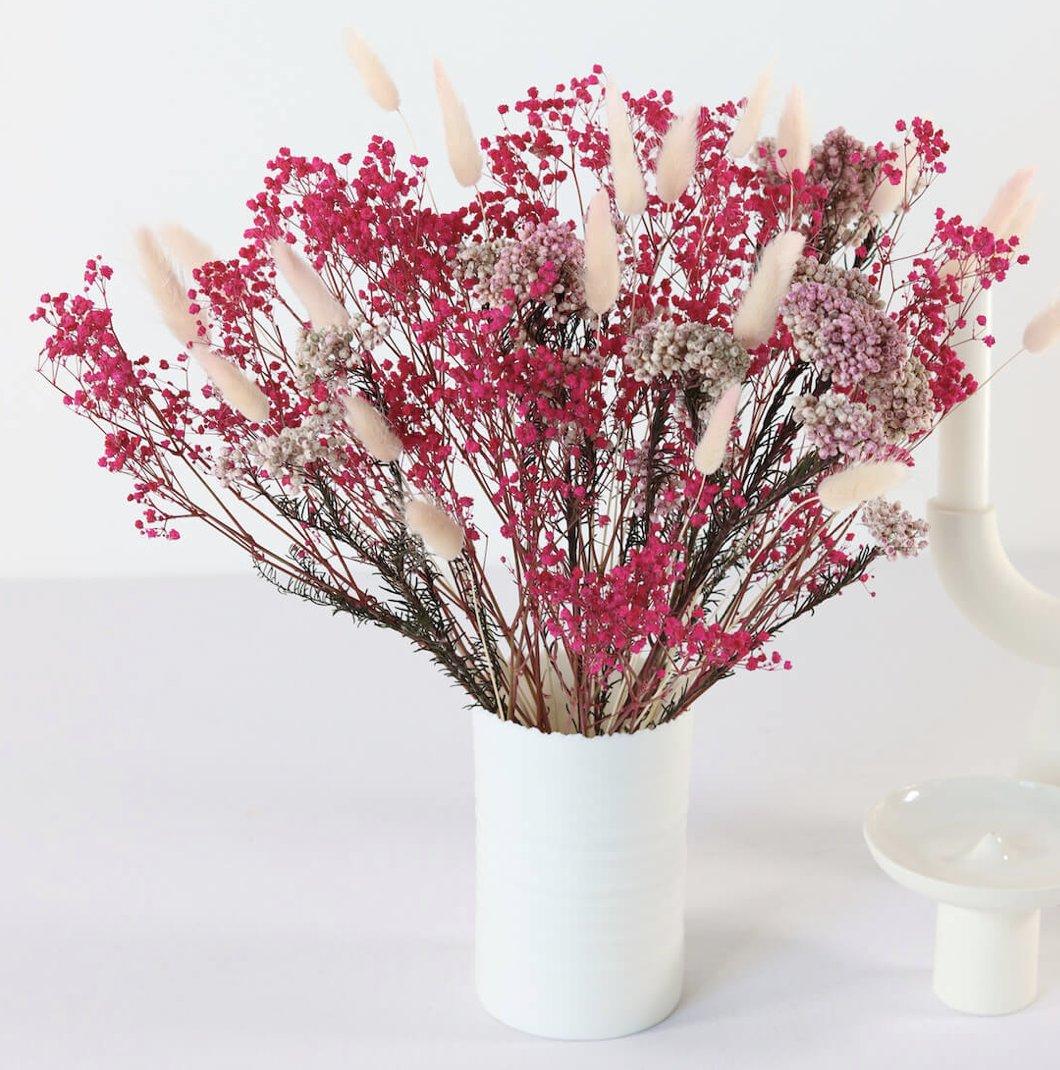 A celebratory dried flower bouquet that'll last, this colourful bunch combines pink gypsophila, fluffy 'bunny tails' and rice flowers to joyful effect. You could even use it as inspo for your bridesmaid bouquets as you plot with your BFs.
23. Girl Power Vase – £37.99, DOIY Design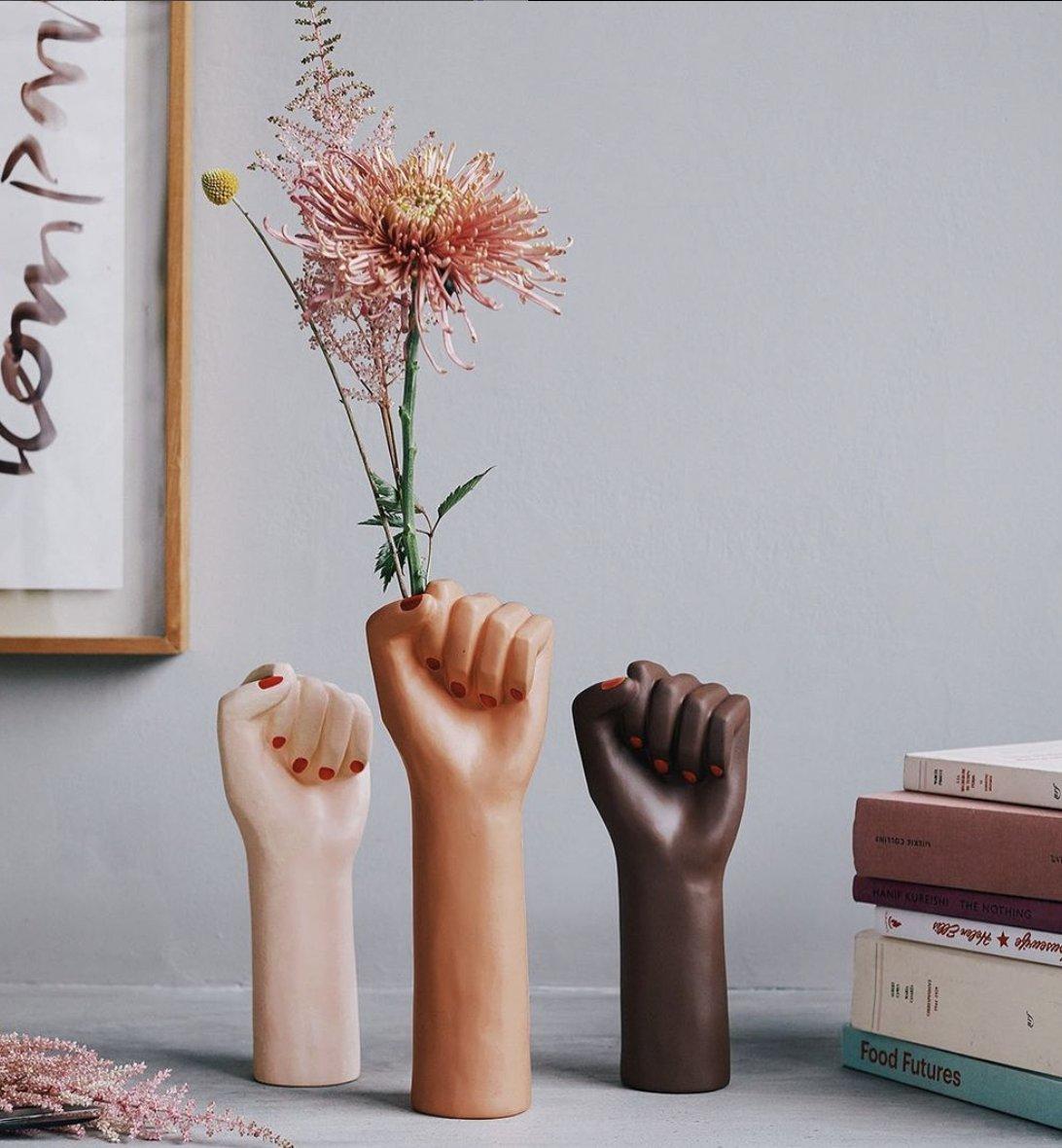 Flower power, but make it feminist. This ceramic vase is available in a variety of skin tones and will look striking whether it's presenting a single bloom or a delicate bunch. If you'd like to make a statement when asking your best pal to be by your side on your wedding day, this will fit the bit nicely.
24. Something Cute Gift Box – £38, Gigi & Olive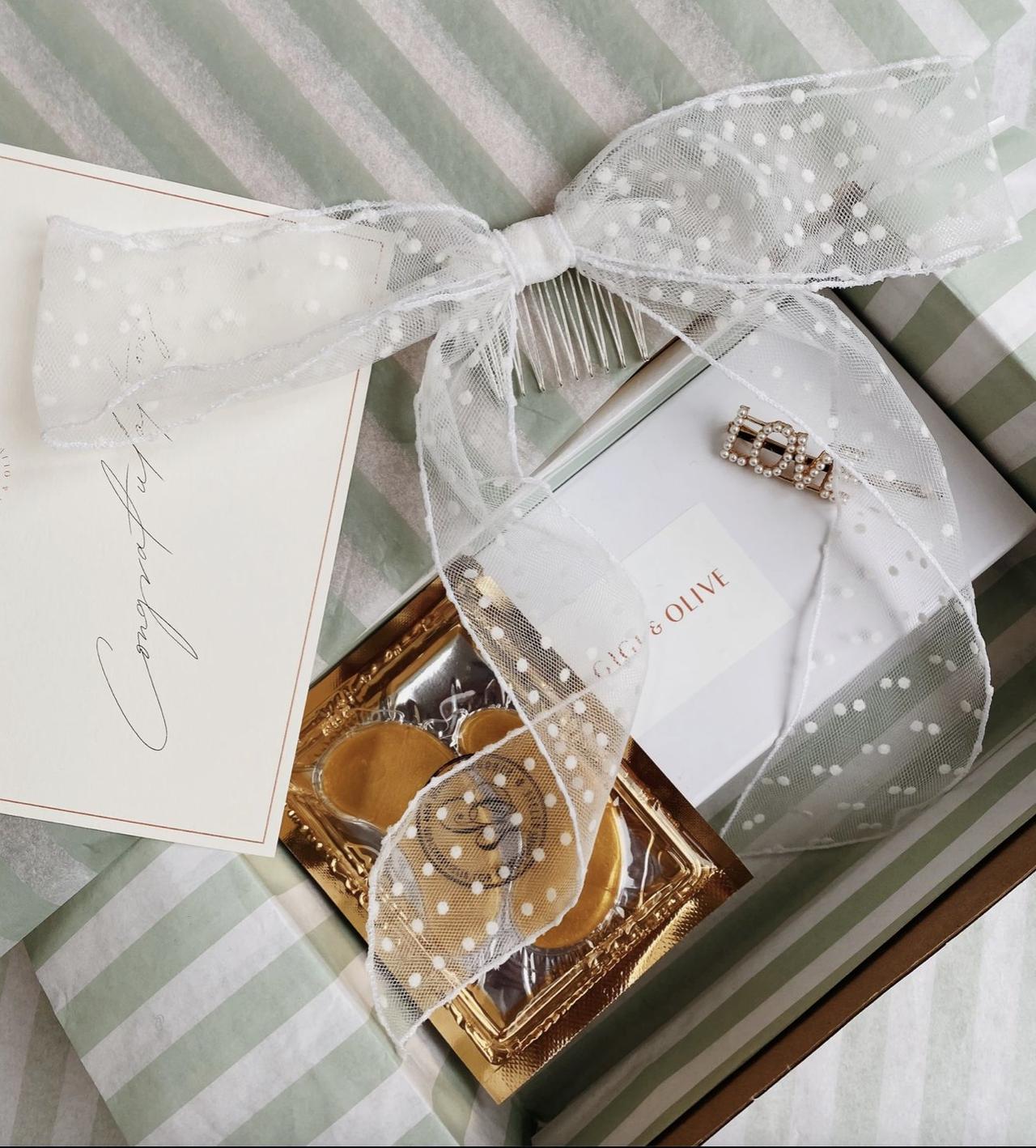 Combining a hair ribbon, cooling gold eye masks, inscribed pearl hair clip and a handwritten card, this bespoke box takes care of the little things while you get on with asking the big question.
25. Will You Be My Bridesmaid Personalised Gift Set – £19.99, Team Hen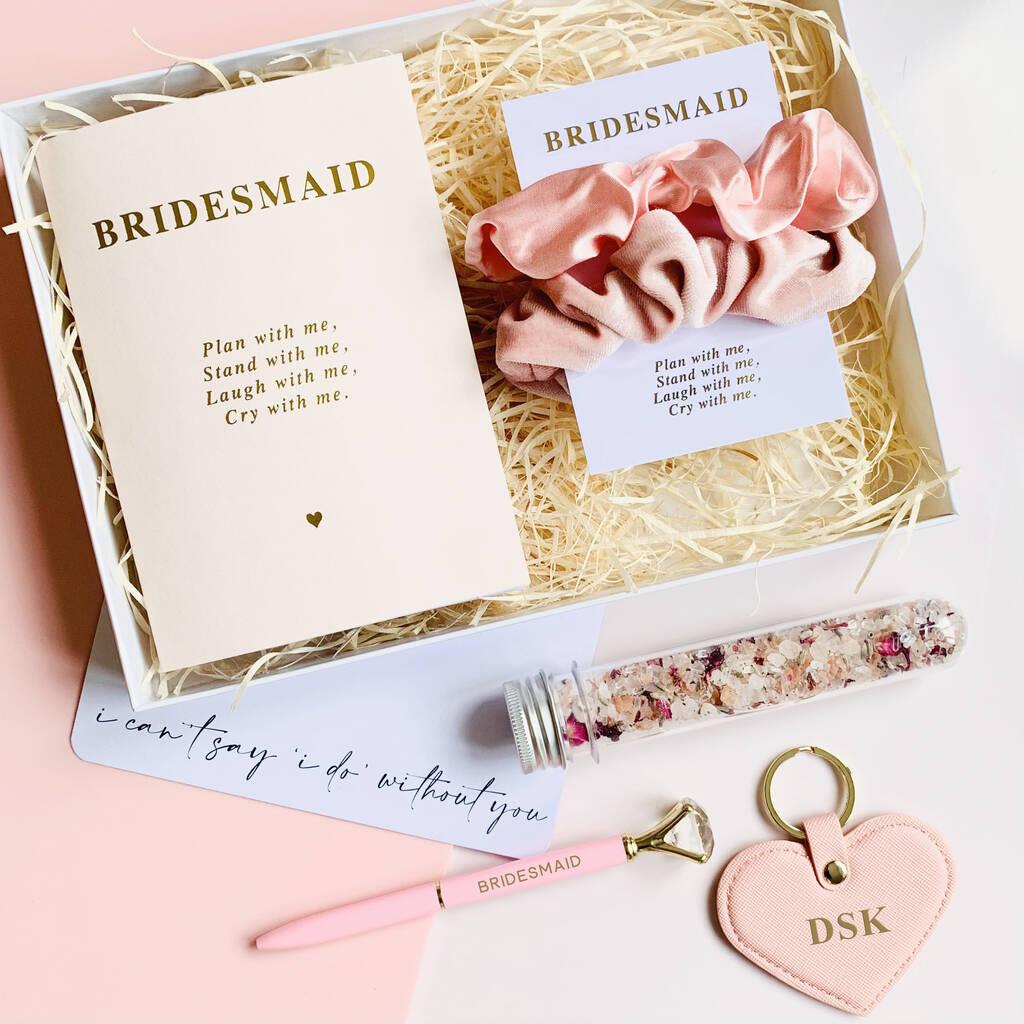 An affordable bridesmaid proposal set that goes to town on pink and gold, this tailored kit will afford your maid some chill time in the run-up to the hen do and wedding. A Himalayan salt bath soak, silky scrunchies, notebook and 'diamond' pen are perfect for relaxed evenings spent planning while a personalised leather keyring will remind her of you every time she comes round the door.
26. Large Personalised Color Block Canvas Fabric Tote Bag- £13.99 , Hitched Shop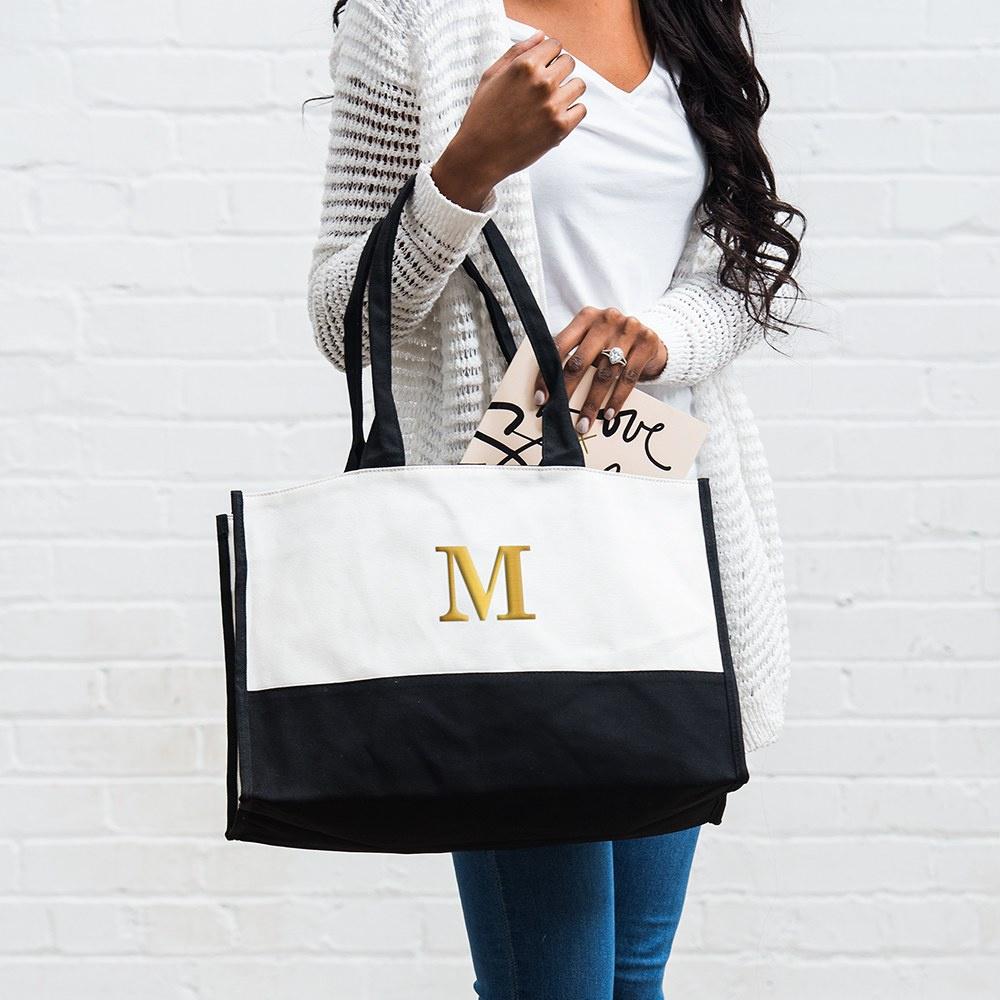 Chic, roomy and handy for everything from supermarket trips to girls holidays, this neat bag will be appreciated almost as much as you doing the asking in the first place. Slip a bottle of fizz in there beforehand to up the ante.
27. Organic Cotton Hanky: It's You + Me Babe – £14, Nicola Rowlands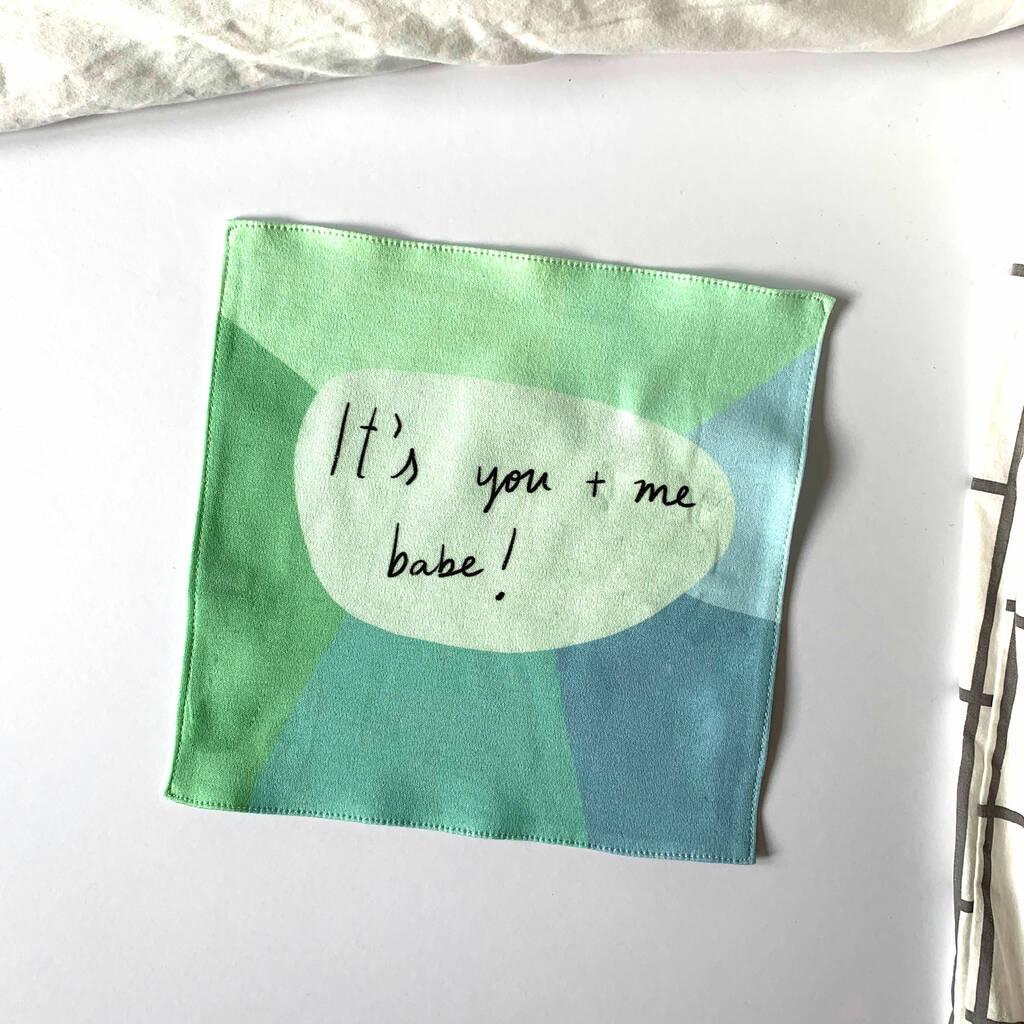 Mop up those post-proposal tears of joy with this extremely cool embroidered hanky. She can chuck it in the wash and have it ready for your wedding day too – let's be real, at least one of you is going to need it.
28. Pink Champagne Truffles – £10, Hotel Chocolat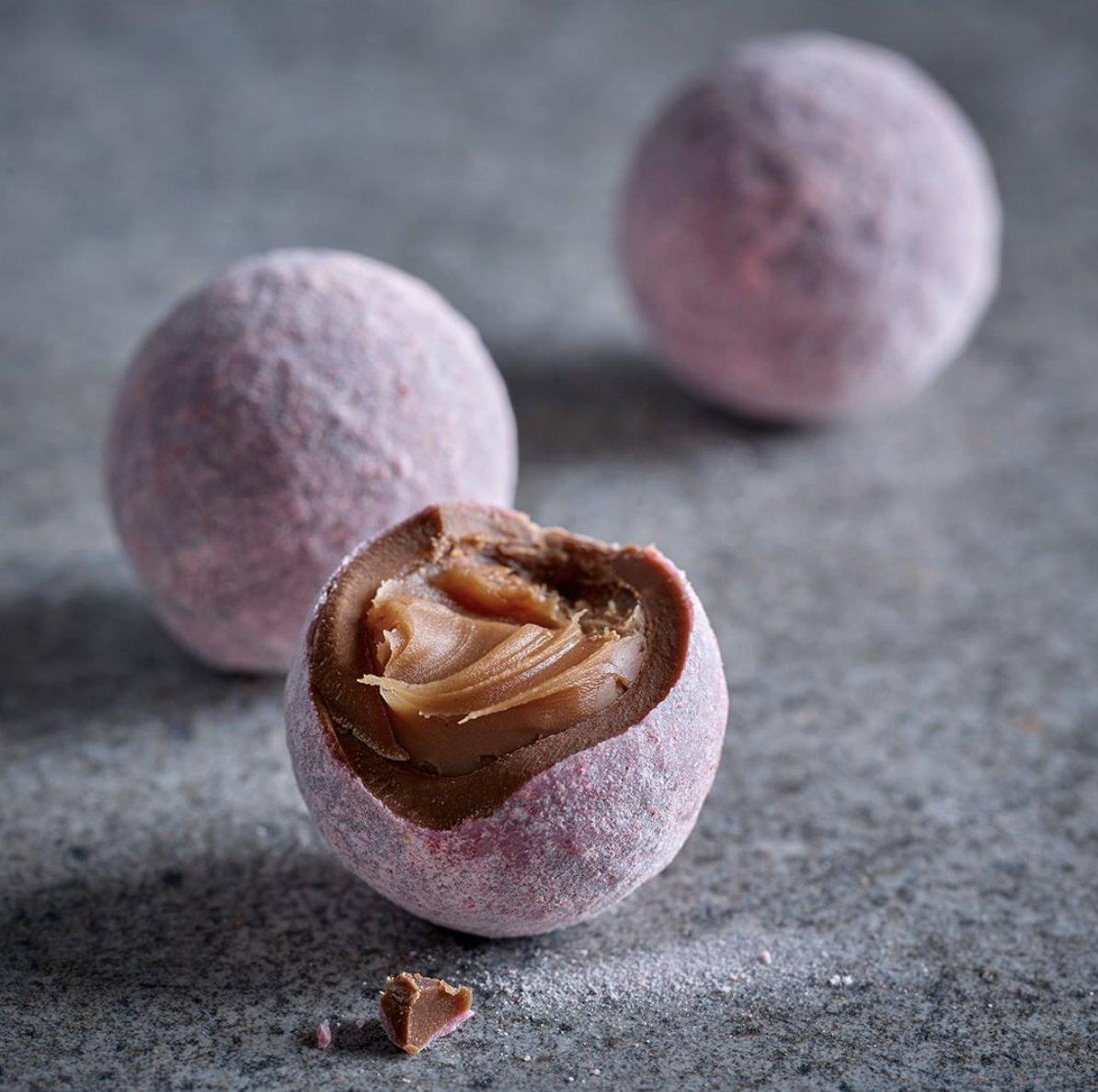 Pop the question with these milk chocolate and Marc de Champagne truffles for a sweet way to let your feelings be known. The hammered rose gold tin is a keeper too.
29. Will You Be My Bridesmaid Gift Box Message Egg – Ovi Yah Shop, £24.99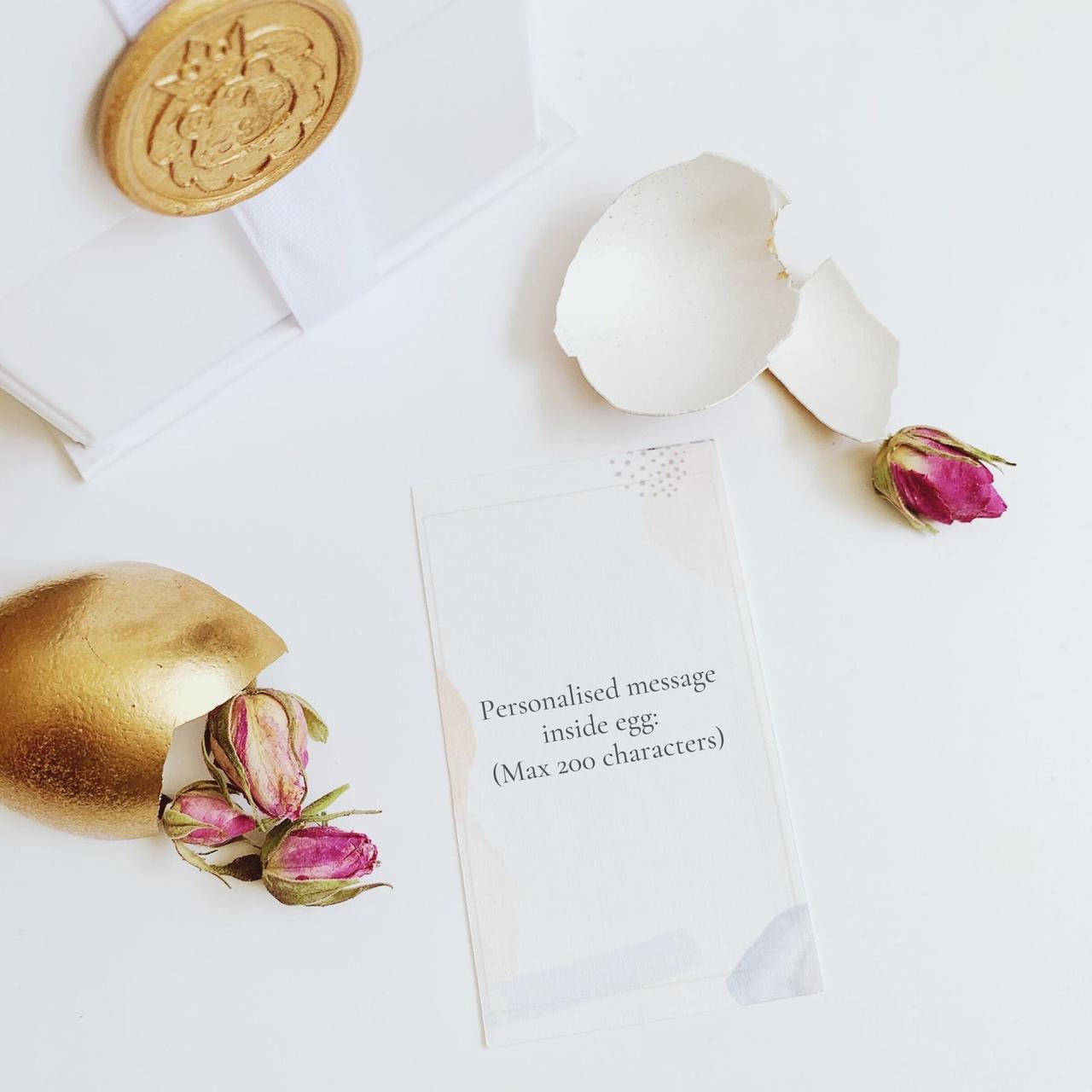 Niche, we know, but if an Easter wedding or BF meet is on the cards, your 'will you be bridesmaid?' gesture can't get more apt than this. You can customise the egg and ribbon colours to your heart's desire and include other gifts to reflect your maid's taste, from chocolate to chilli sauce to tea. Cracking the egg reveals your personalised message to her.
30. Personalised Wooden Keepsake Gift Box – £19.99, Hitched Shop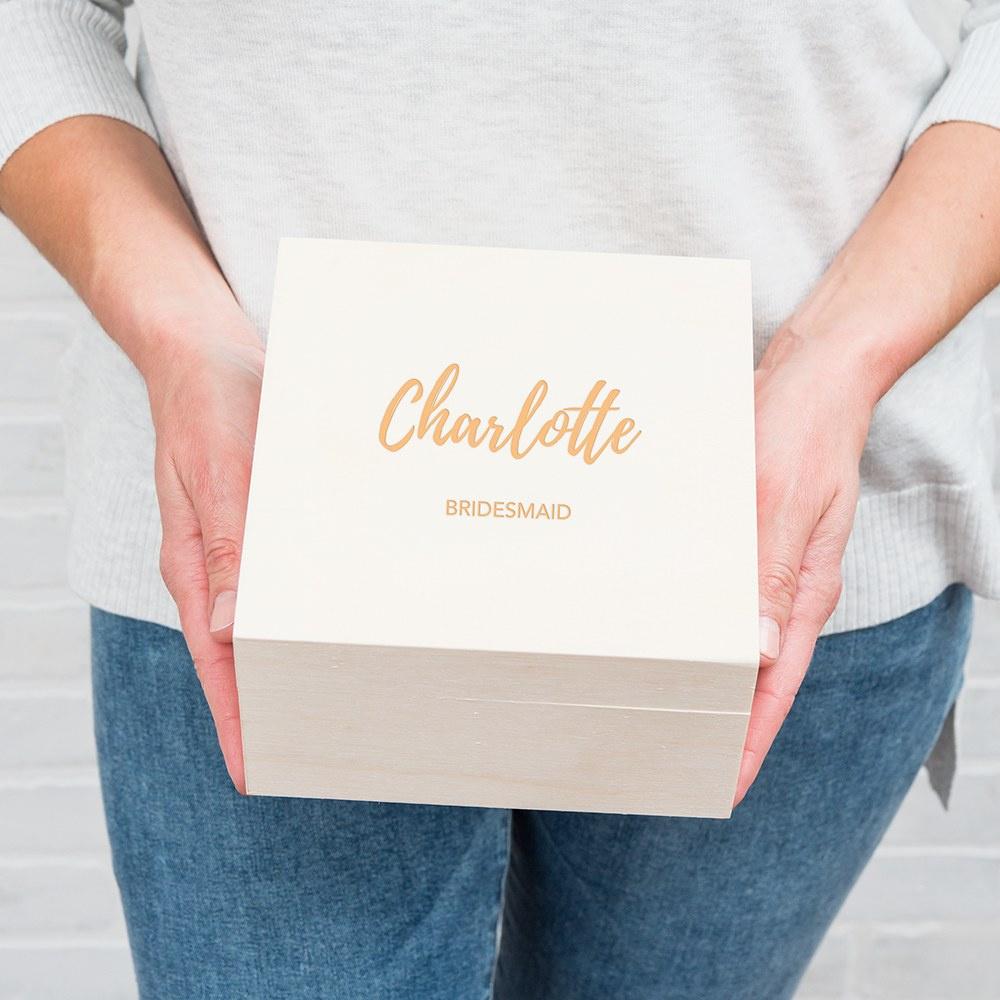 If you'd rather go down the DIY route, this wooden keepsake box allows you to create a truly unique 'will you be my bridesmaid?' stash. Engrave her name in gold script and pack it with treats and trinkets that reflect your friendship.
Will You Be My Bridesmaid?' Card Ideas
Funny 'Will You Be My Bridesmaid?' Cards
31. 'Obviously' Gold Foil Card – £3.70, Zazzle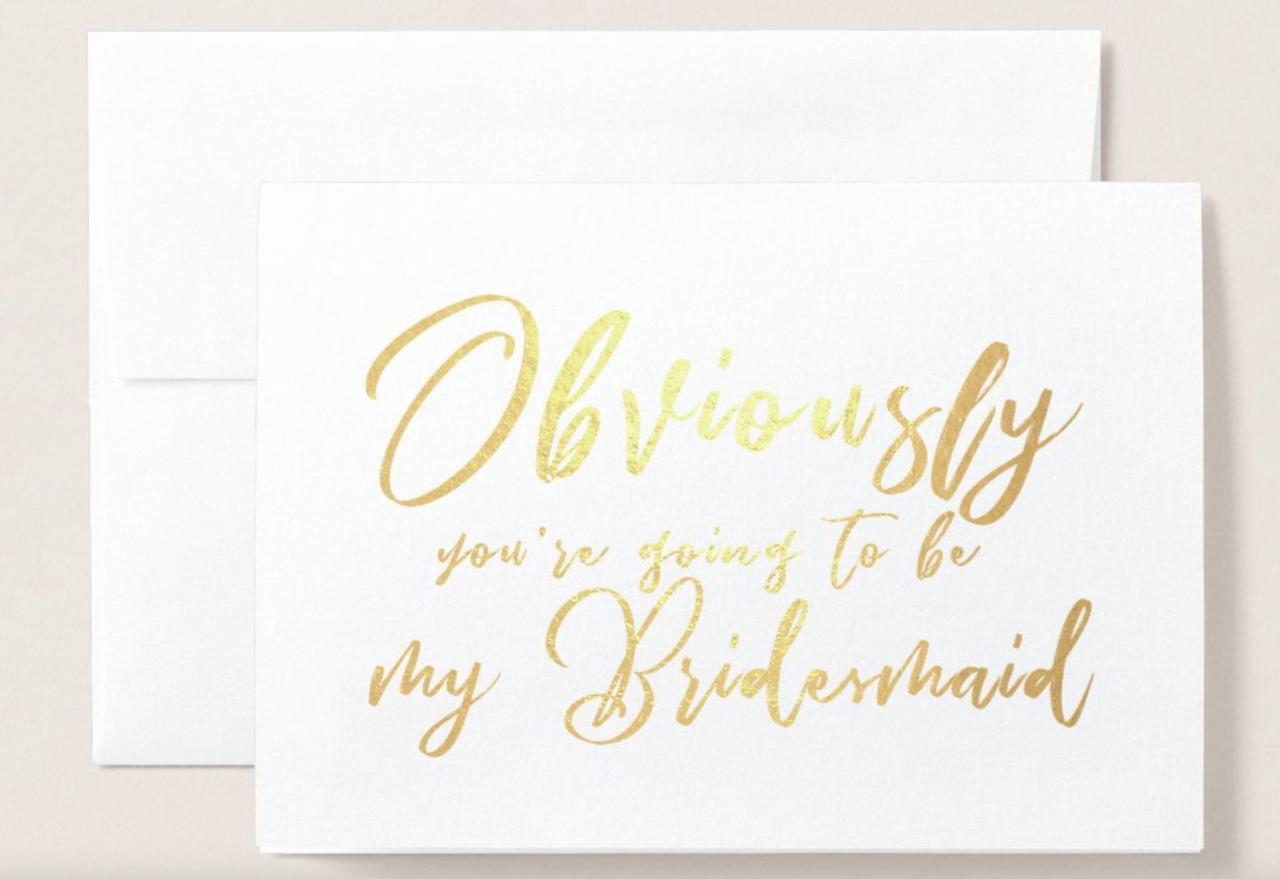 I mean, obviously. If she knows that the question's coming, this card will seal the deal.
READ MORE: Creative Ways to Announce Your Engagement
32. 'You'd Look Good in a Frock' Card – £3.50, Wordplay Designs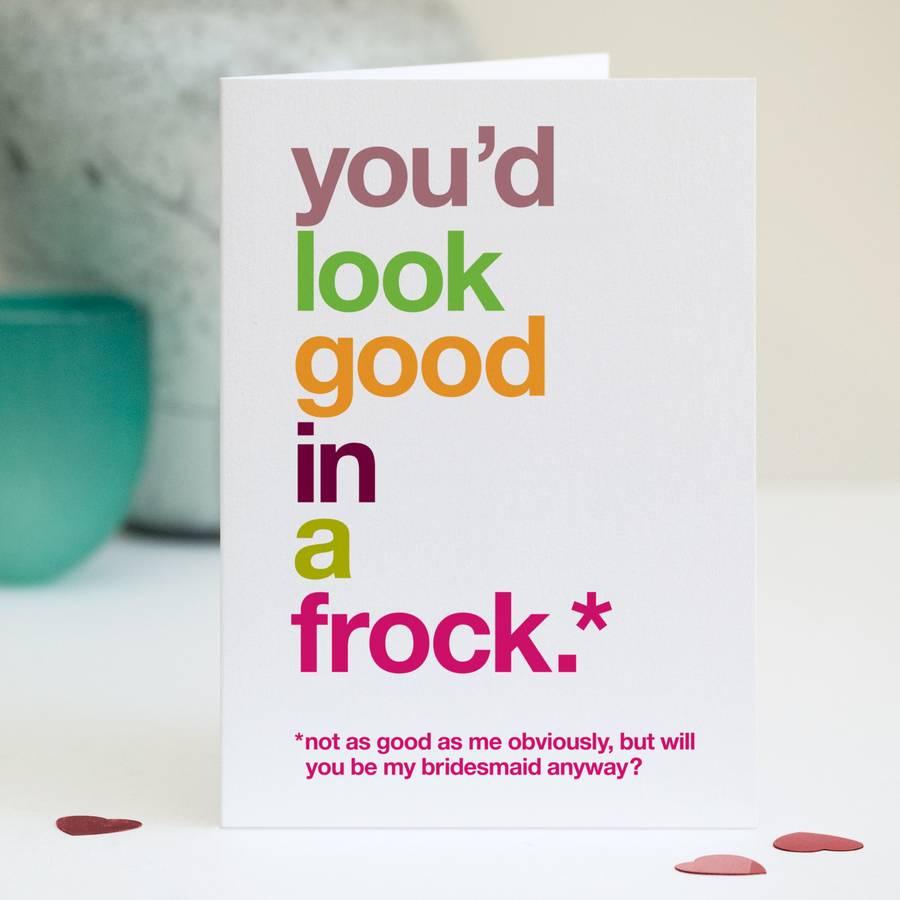 Colourful and tongue in cheek, this simple card gets the message across with a smile.
33. 'Now Act Surprised' Card – £2, Sweet Heart Foils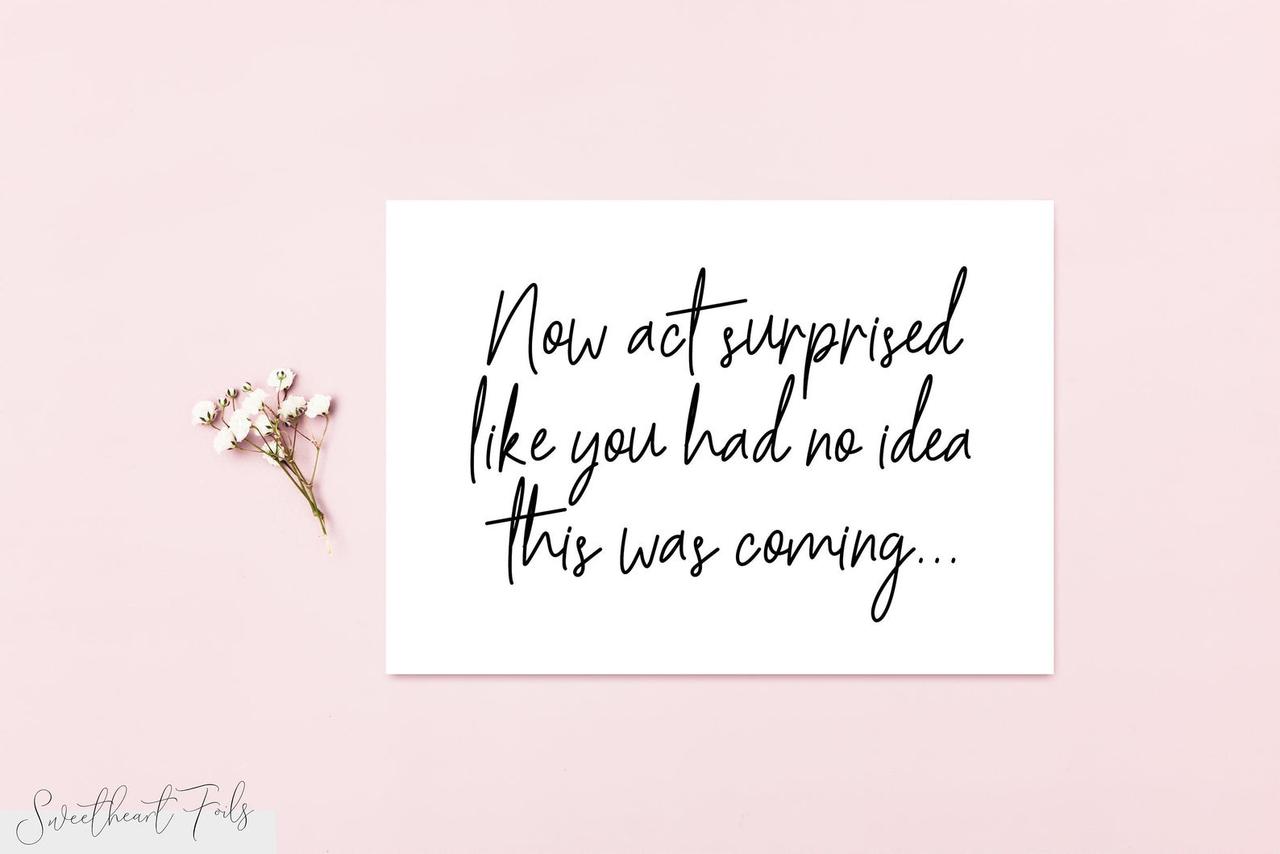 Beautiful calligraphy with a to the point tone. If your bridesmaid's not one to beat about the bush, she'll love this card.
34. 'Pinterest Board' Proposal Card – £2.35, Sioux Alice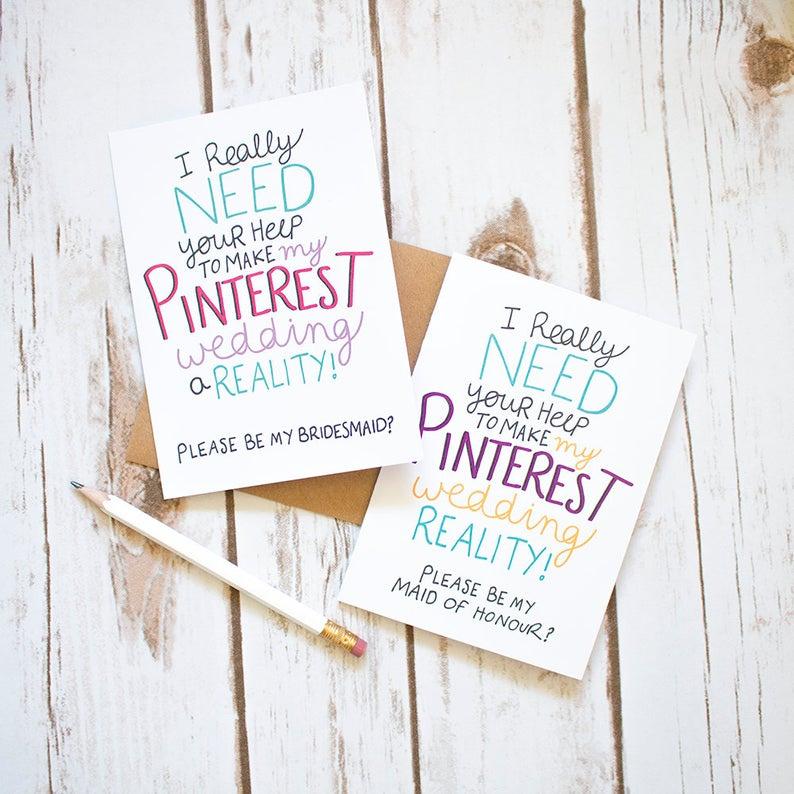 If you've been planning and pinning your wedding day for years, asking your best Pinterest pals to be your bridesmaids makes total sense. This card by Sioux Alice is ideal for you.
READ MORE: 13 Things That Happen to Every Bride After Getting Engaged
Stylish 'Will You Be My Bridesmaid?' Cards
35. 'Will You Be My Bridesmaid?' Calligraphy Card – £2, Sarah Burns Prints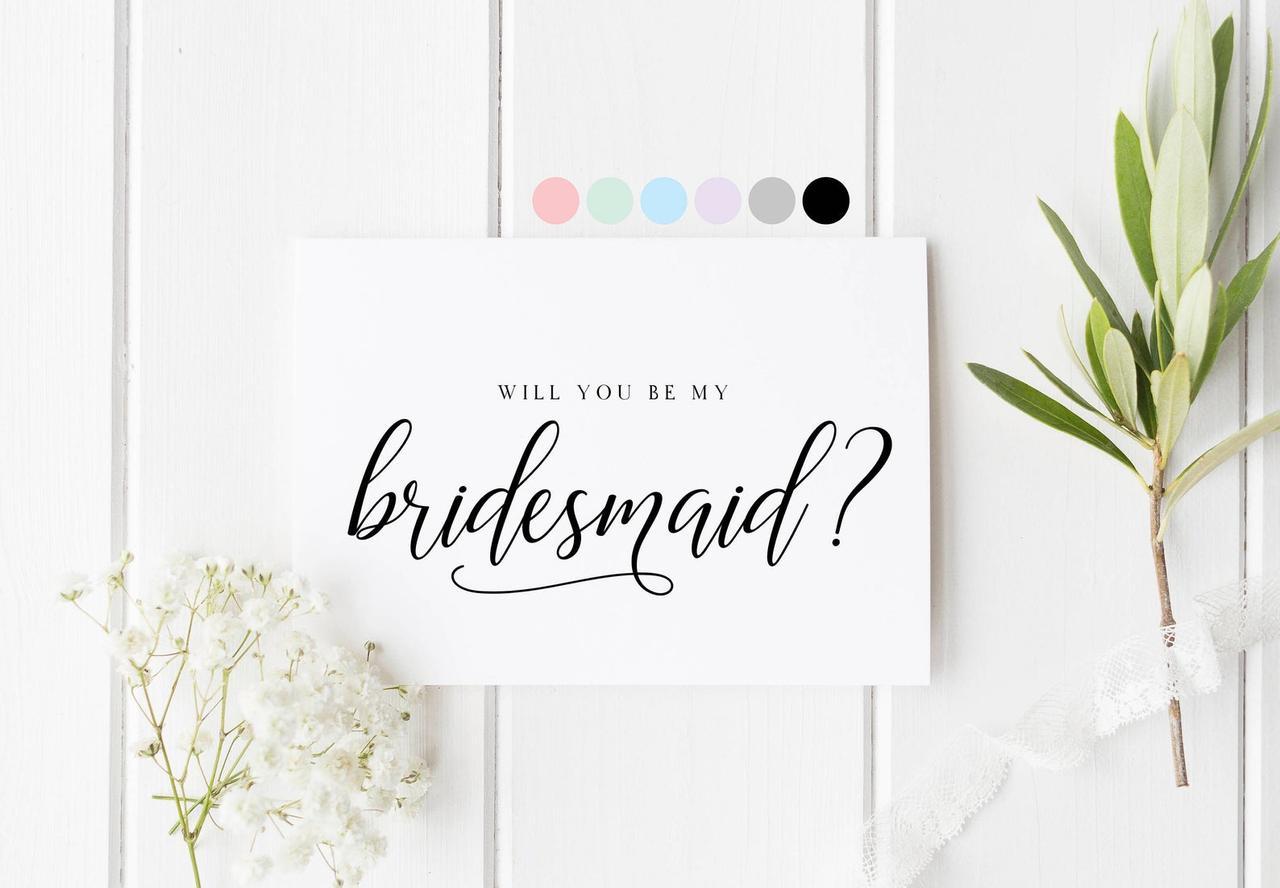 We adore this stylish 'will you be my bridesmaid?' card. The simple, elegant design is available in a range of colours so you can pick a shade to suit your big day.
36. Bridesmaid Scratch Card – £3.75, We Are Hooray Cards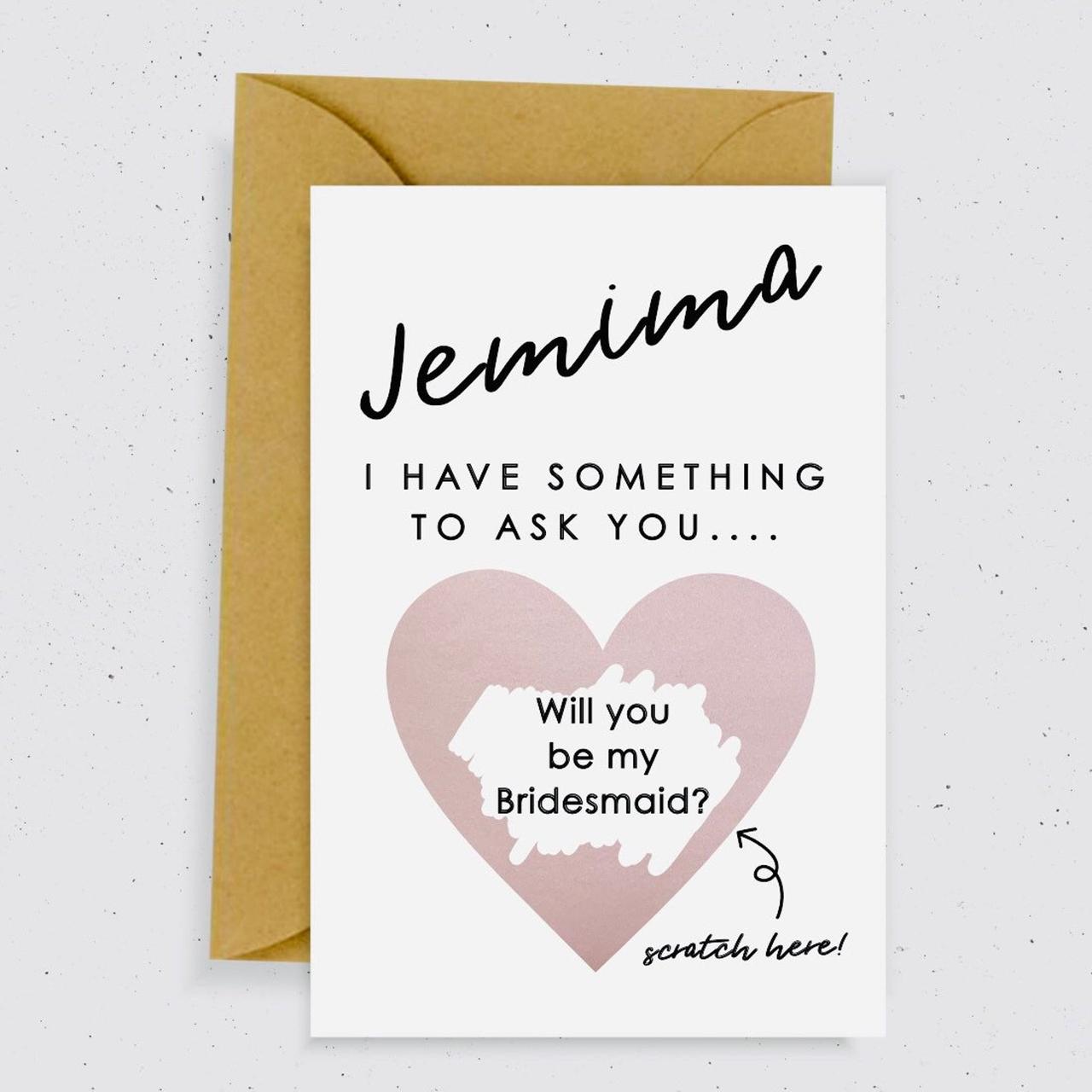 Take your gals to dinner, present them with this fun card and see who scratches off their message first. The suspense...
READ MORE: Groomsmen Gift Ideas For Every Budget
37. Floral 'Will You be My Bridesmaid?' Card – £3.50, Papier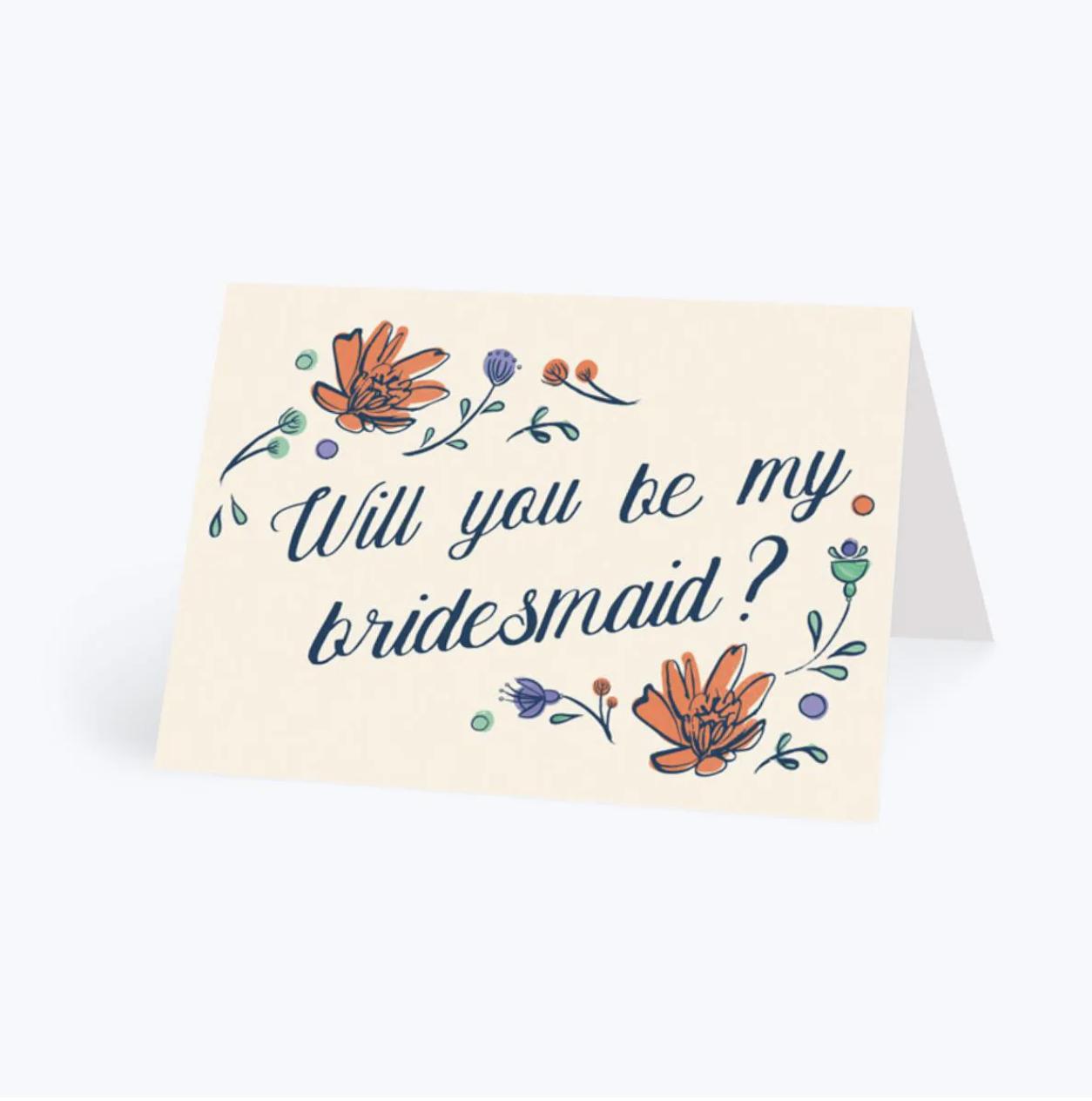 If you're planning a summer wedding filled with lush floral details then kickstart your theme by sending your bridal party gorgeous floral 'will you be my bridesmaid?' cards.
38. Bunting 'Will You be My Bridesmaid?' Card – £3.50, Norma & Dorothy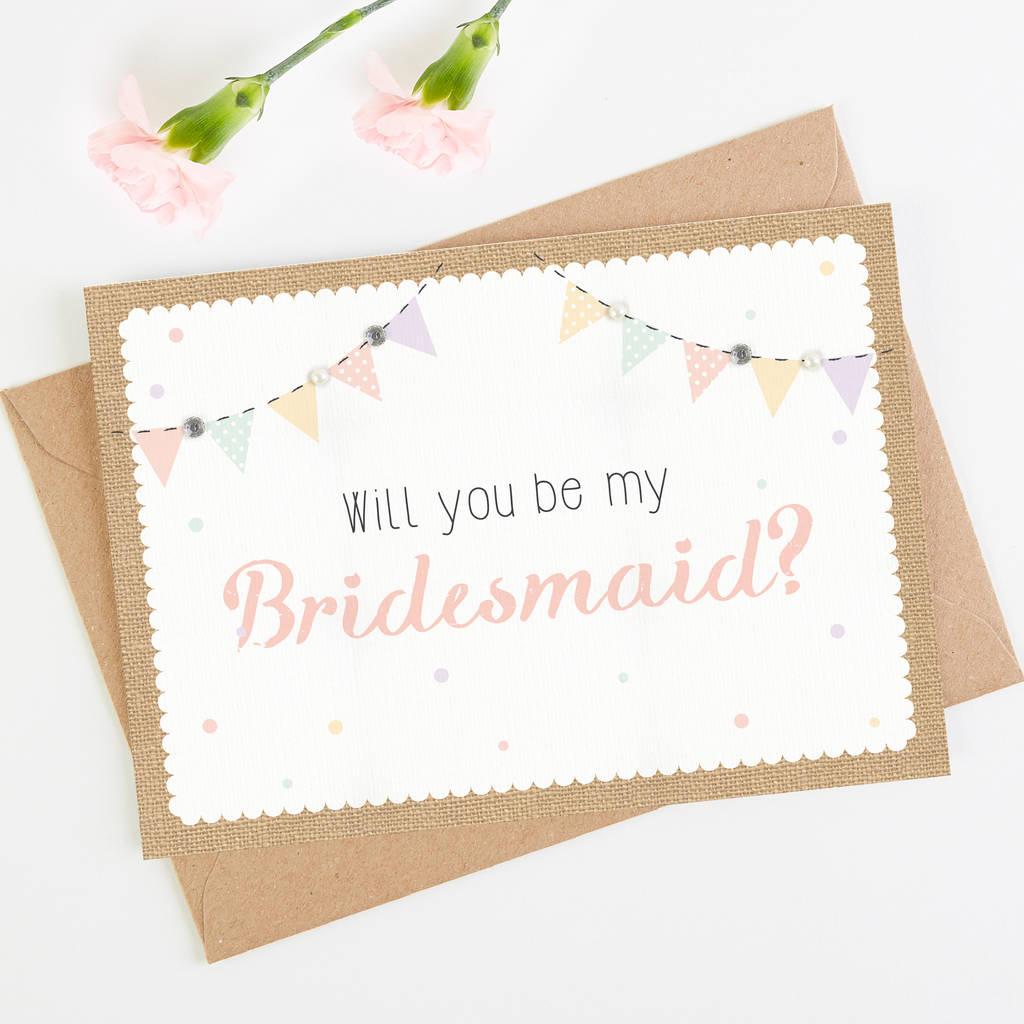 Vintage brides will adore this pretty bunting adorned bridesmaid proposal card. The pastel shades and bunting make it a perfect choice for a spring wedding.
Personalised 'Will You Be My Bridesmaid?' Cards
39. 'Will You Be My Bridesmaid' Card – £3.85, Farrah & Eve Paper Co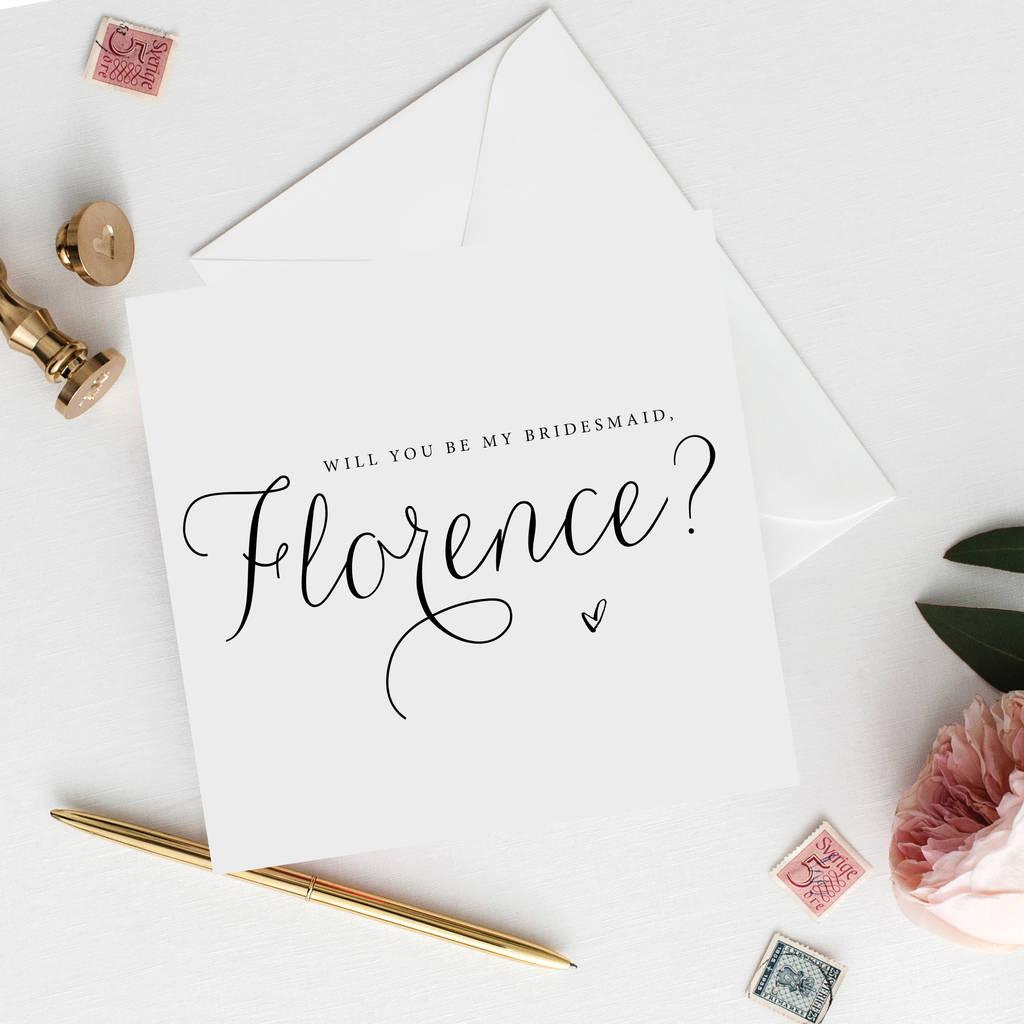 There will be no mistaking who this card is for – the huge loopy script ensures that this card (and your proposal) is all about her.
40. Bridesmaid Proposal Card with Wax Seal – £2.40, Ivy and Betty Designs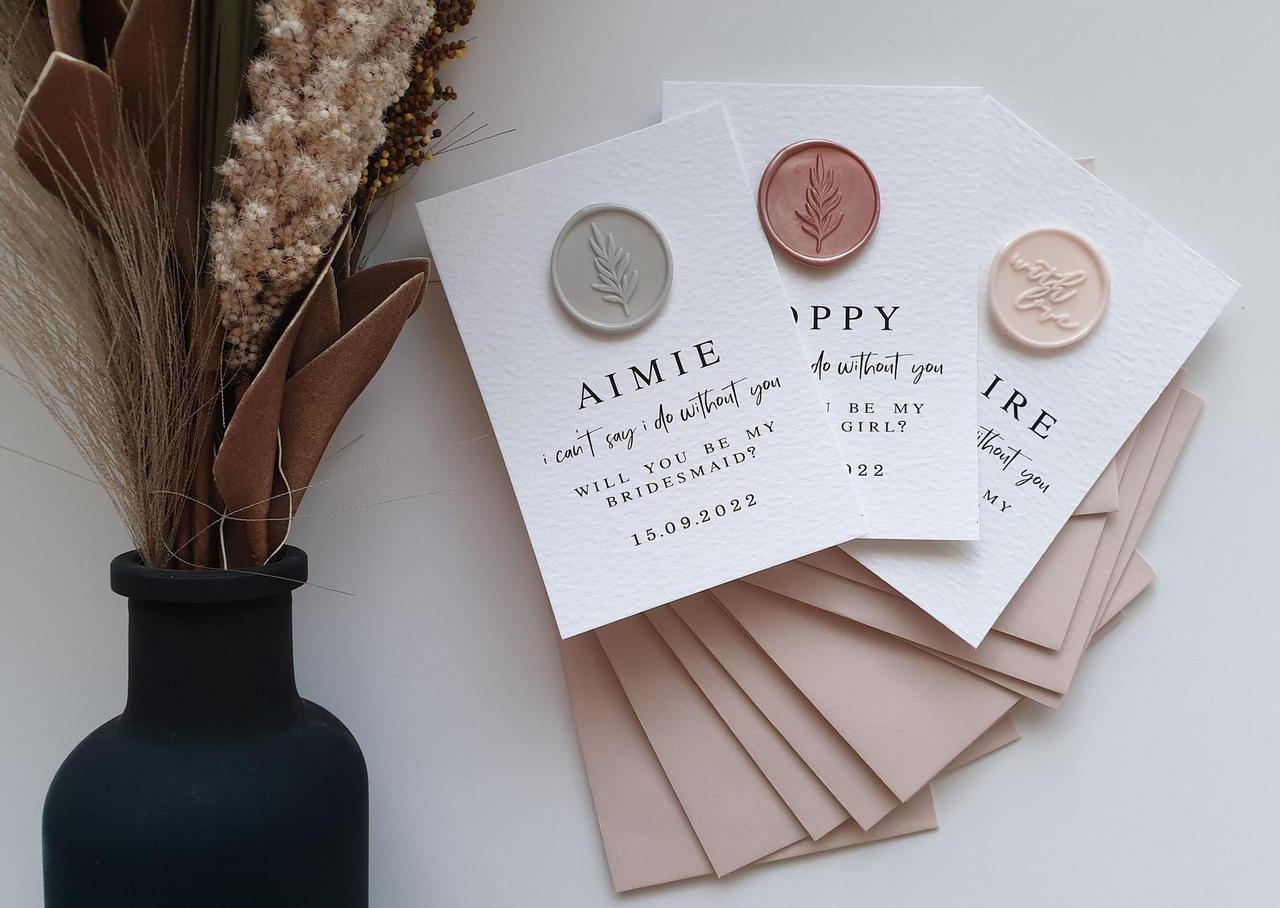 An individual wax sealed card feels regal – choose from five shades of wax and customise everything from names to dates to the role of the recipient.
41. Will You Be My Bridesmaid Keepsake Photo Card – £5.95, Housey Designs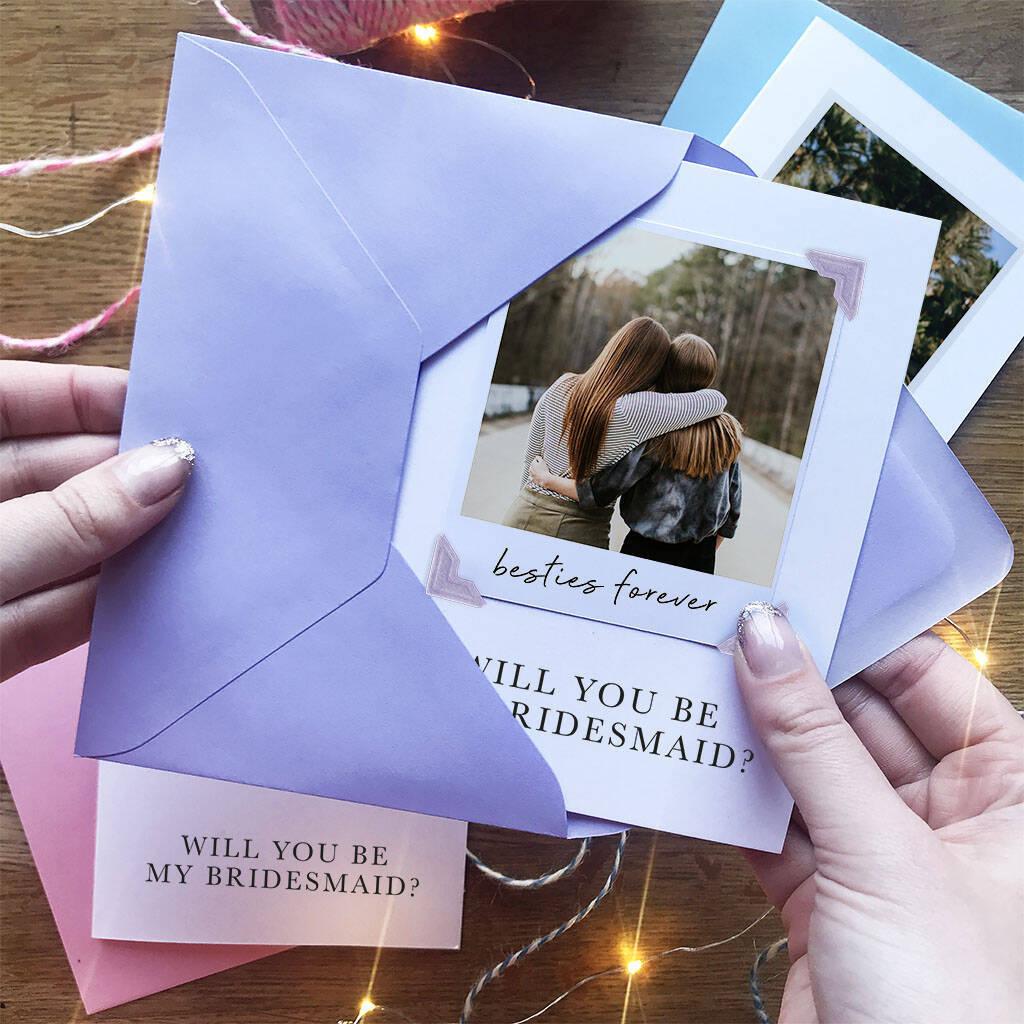 A polaroid style photo card is a flashback to fun times with your pal and you can tailor the message, corner and envelope colours to make each card even more special.
42. Illustrated Bridesmaid Proposal Card – £2.23, Foxes on Boxes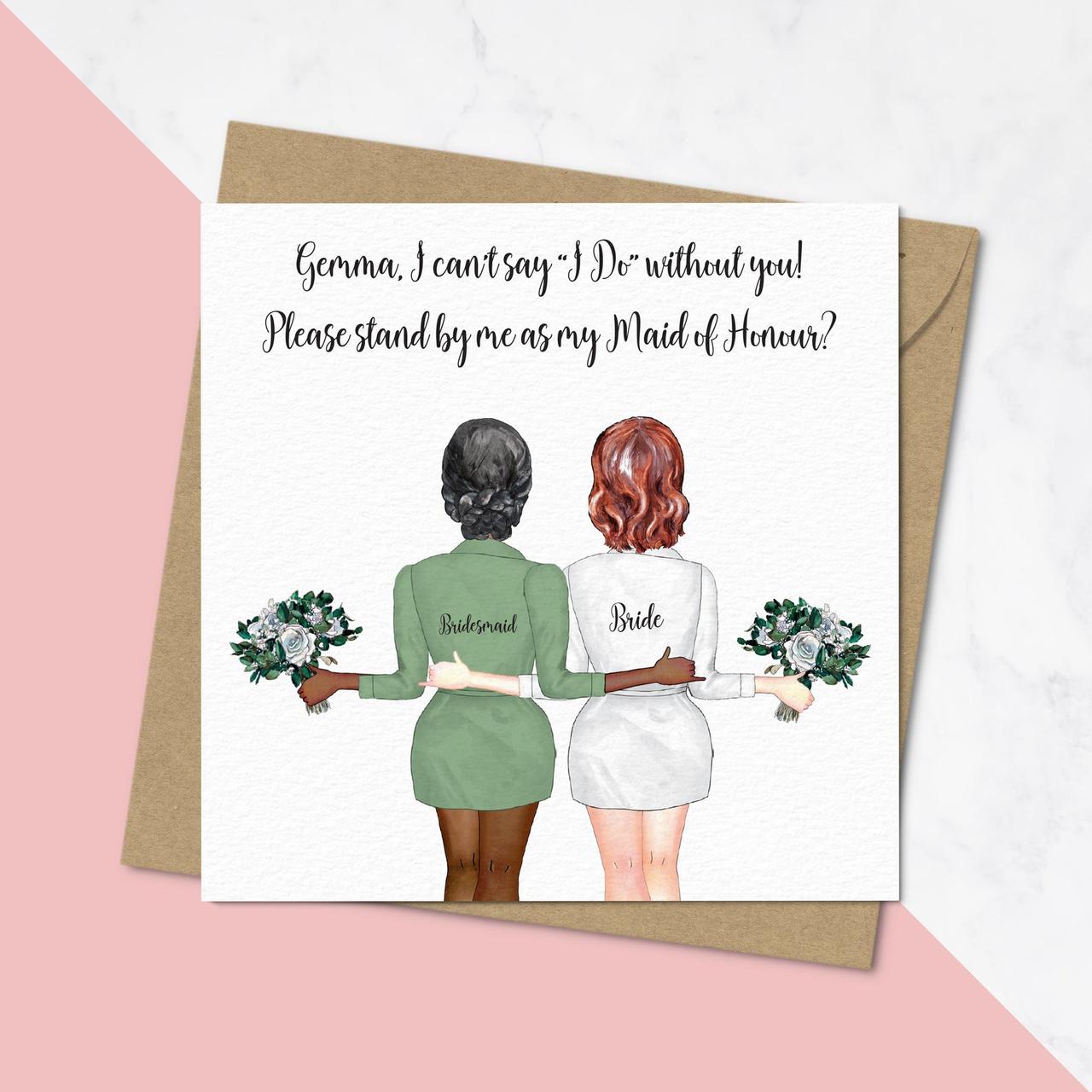 A picture paints a thousand words but this illustrated depiction of you and your best mate combines both to meaningful, magical effect. Include details of hair colour and style, skin tone, accessories and even robe colours, alongside your unique message, and sit back and wait to receive your masterpiece.
Browse even more bridesmaid gifts or start looking for your perfect bridesmaid dresses in our bridalwear section.