Wedding Cake Prices: How Much Does a Wedding Cake Cost?
We've put together guidelines for wedding cake prices, explaining the styles of wedding cake you can get for budgets from £100 to £1,000! Whether you want a 5-tier extravaganza or a cheaper bake, you'll find a wedding cake to suit your budget
We have included third party products to help you navigate and enjoy life's biggest moments. Purchases made through links on this page may earn us a commission.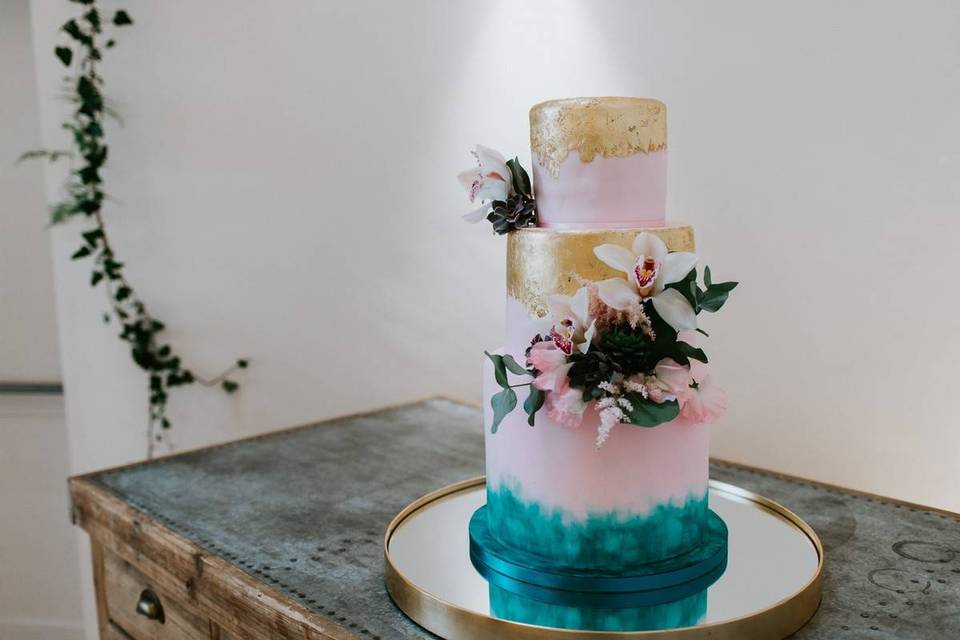 Shopping for your wedding cake is by far one of the most enjoyable tasks when planning a wedding – but how much does a wedding cake cost?
The thing about wedding cake prices is that there's a lot of variation depending on the kind of bake you want. It's not just about the size, although that does play a part; the style and finish can also affect the cost. The experience and location of your cake maker may influence the price, too.
Saying that, it is possible to get an idea of what to expect in terms of cost. We've spoken to the experts and compiled a complete guide to wedding cake prices, which will help you and your partner feel satisfied that what you're paying is fair and reasonable, whatever your budget.
We'll also give you a few ideas on how you can cut costs along the way!
READ MORE
What Is the Average Cost of a Wedding Cake?
While the average spend of a wedding cake is around £300, it's becoming more and more common for couples to want a wedding cake that stands out and plays centre stage at their wedding reception - just search for 'wedding cake' on Instagram to see some truly amazing creations! However, cakes like these come with a cost attached.
How Much Should I Pay for a Wedding Cake?
There's no right answer - think about how important the cake is to your celebration. If you're a big fan of baking, or you just have a sweet tooth, it could be nice to honour that by allocating more of your budget to the cake. If you and your partner are largely indifferent to the idea of a celebration sponge, however, there's nothing to say you have to have a cake at all!
Consider what the cake is for, too. Are you using it for decorative purposes as a dessert table feature and not to serve to everyone, or are you using it in place of your pudding and therefore need one that serves every guest?
What Factors Affect the Price of a Wedding Cake?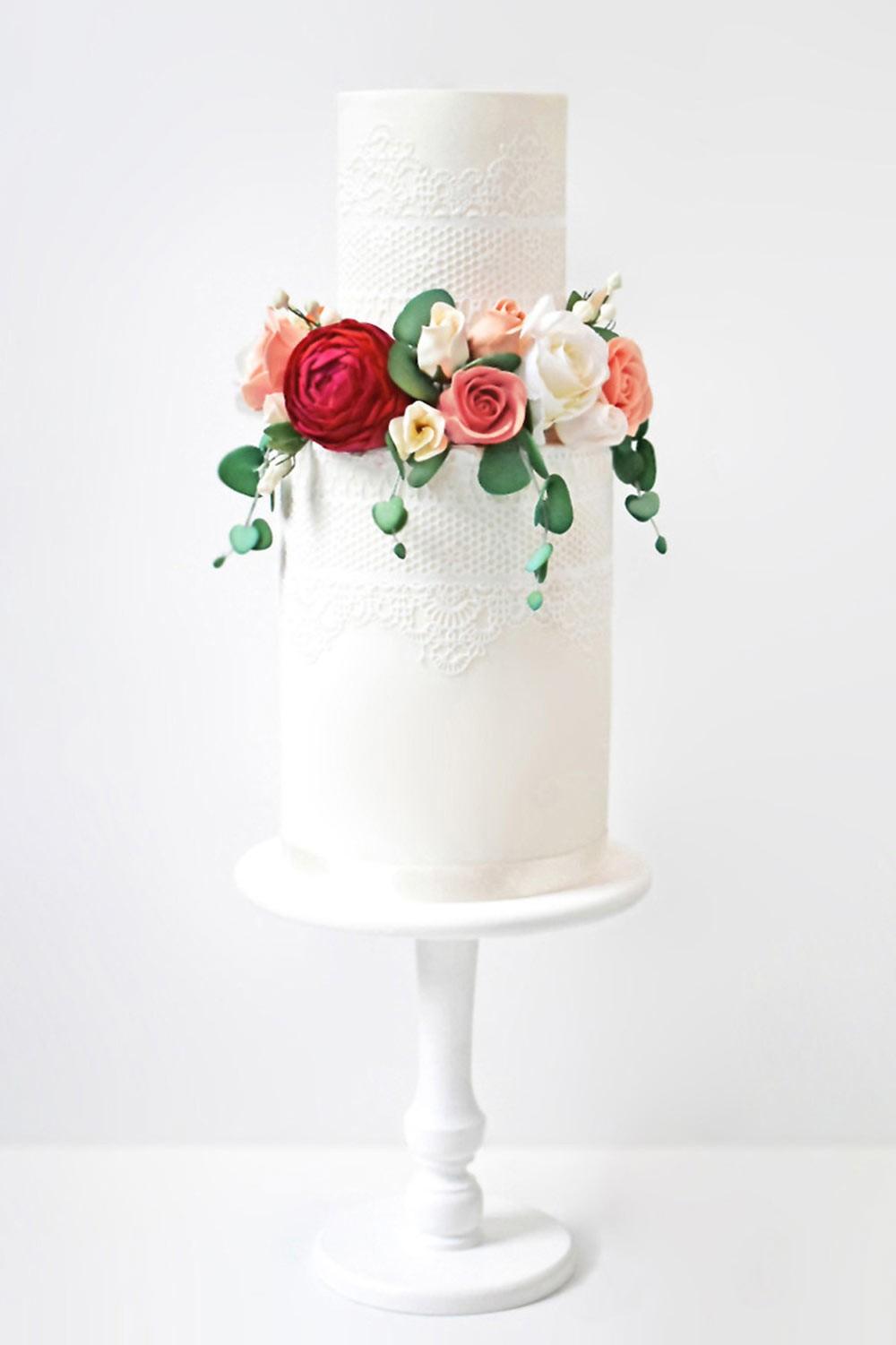 When purchasing a wedding cake, there are a range of different factors that will determine how much it will cost you.
The Time of Year
Unlike some types of wedding supplier who usually adjust their prices at different times of the year, wedding cake costs don't tend to vary as much according to the season. That being said, you will see some increase if you're getting married in peak wedding season and/or at a weekend, as wedding cake suppliers will be at their busiest.
The Location of Your Wedding
Wedding cake suppliers in London and the South East tend to have higher prices than those around the rest of the country, although other factors will also have a hand in the cost.
You should also think about potential delivery charges.
"Location can add to the overall cost of the cake as most cake makers will charge a delivery fee based on round trip mileage/time taken to deliver and set up the cake," says Nicola Nicholls of The Pretty Sugar Cake Company. "It's sometimes more cost effective to choose someone nearer to the venue."
READ MORE: 63 Incredible Wedding Cake Ideas to Inspire You
The Wedding Cake Size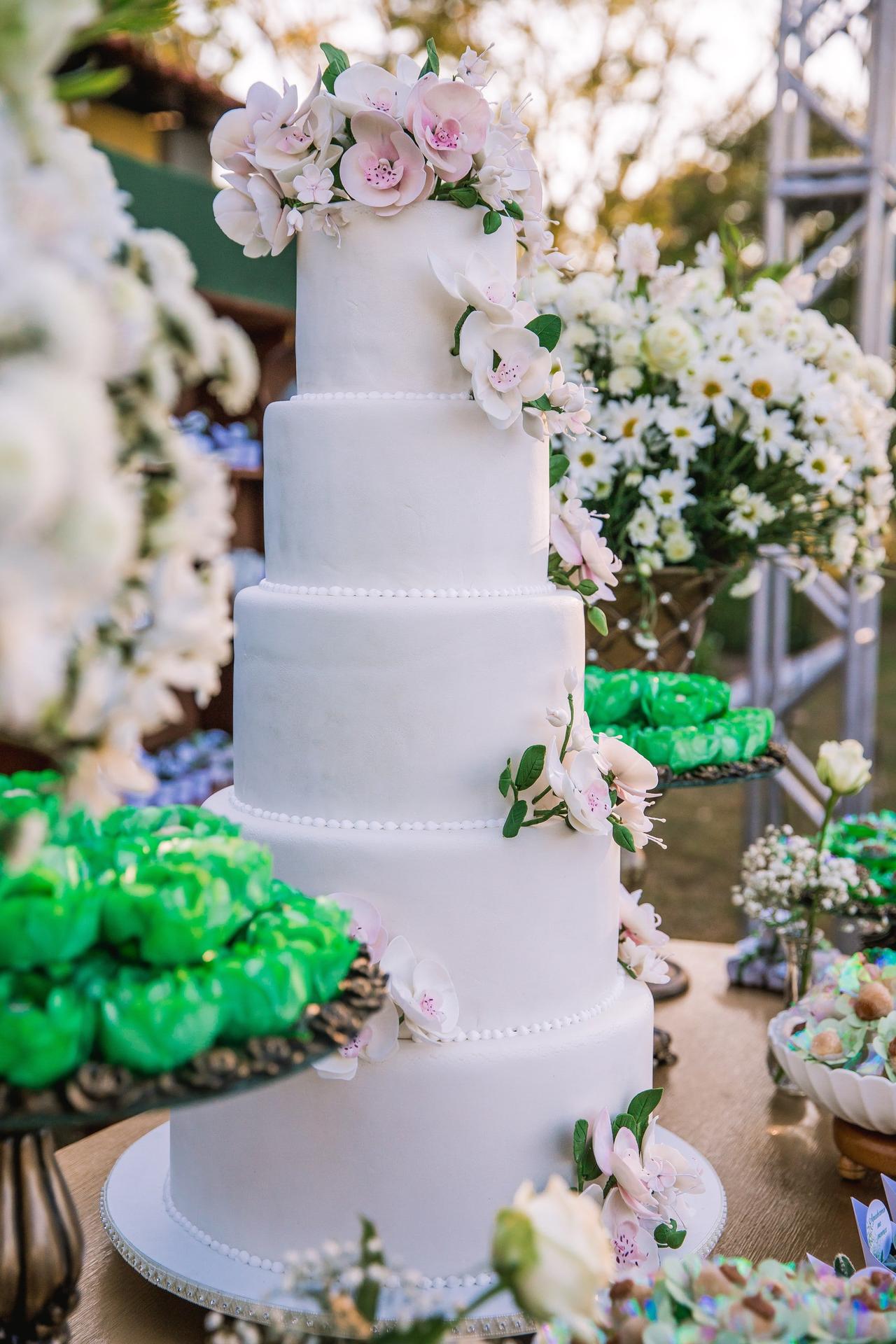 The size of your wedding cake and sheer amount of people you need it to serve will have an impact on the overall price. If you need a wedding cake that feeds at least 100 wedding guests, you're looking at a minimum of three to four tiers which, alone, will bring your cost up to around £400.
"We always advise encourage our clients to remember that when you purchase a wedding cake, you are mainly paying for the artist's time," says Dee Farrance of Sugar High Cakes. "In the case of a three-tier wedding cake, that could be up to a week's work."
The Wedding Cake Design
While the size of your wedding cake will be a major factor in the pricing, the one thing which will have the most impact on how much your wedding cake costs you is the design you choose.
"A cake design which has a lot of detail such as handmade sugar flowers, hand-piping details, ruffles etc. take much longer to create and therefore increases the price of the cake," says Nicola. "A single sugar rose can take an hour to make! Handmade sugar flowers, hand piping detail, ruffles, stencilling work - anything that is labour intensive will add to the price, as you are paying for their time and skill."
Naked wedding cakes, for example, can involve much less work than fondant and handmade sugar details, which will bring the price down.
You may think going bespoke will add to the price, and in some cases it will - but not always. "The cost will always depend on what the design is, whether it's a previous design that is requested or brand new design," says Nicola. "A very simple new design would cost less than a previous, very detailed design, for example. My cakes are always bespoke as there are always some elements which will be different."
The Wedding Cake Ingredients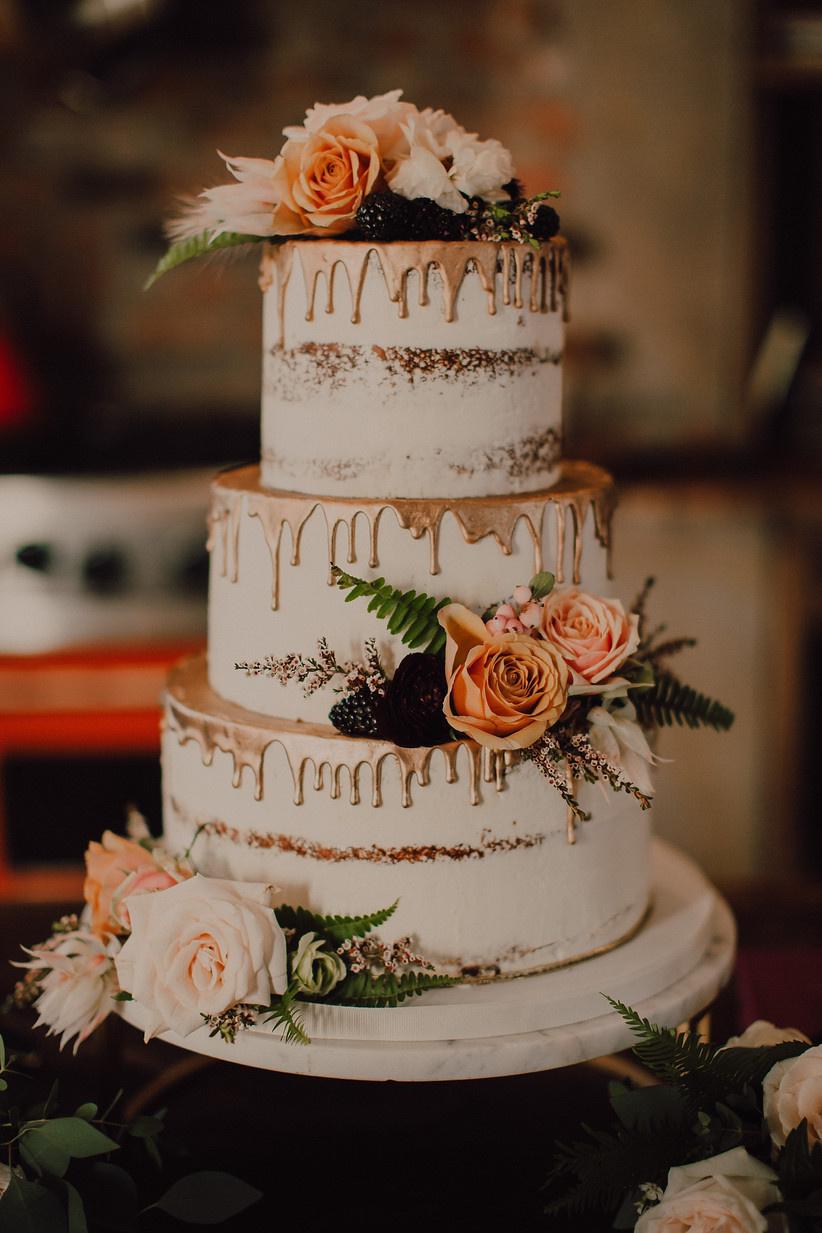 Design details aside, the type of cake you choose can make a difference, too. "Fruit cakes and those containing premium products such as Champagne and liquors would be more expensive than, say, a vanilla sponge," says Nicola.
What Type of Wedding Cake Can You Get for Your Budget?
To make ordering your wedding cake as simple and straight forward as possible, we've put together a complete guide of what you can expect to get from a cake maker for prices ranging between £100 and over £1,000.
While these prices aren't the same for all wedding cake suppliers, as there are a range of factors to consider, they provide good guidelines for couples who have no idea what they can get for their budget.
Wedding Cakes Up to £150
For less than £100, you can expect a very simple, single tier wedding cake iced with buttercream (or left naked) as opposed to fondant. As this is the lower end of the spectrum, there's not much room for personalised details or showstoppers, but with £100 to spend, you can expect a small, simple and pretty wedding cake that serves around 20-30 people. You could always add interest with flowers (just check with your florist that they're safe to put on the cake) and a cake topper.
Alternatively, you could get a larger cake for the price if you choose a supermarket design and decorate it yourself. If you're looking to feed a large wedding party, retailers such as Marks & Spencer and Waitrose offer wedding cakes that serve up to 120 people. While this is a great deal for couples planning a wedding on a budget, the cakes are mass-produced and are usually limited to basic flavours such as chocolate, lemon and vanilla.
READ MORE: Supermarket Wedding Cakes: Cheap Wedding Cakes From the High Street
Wedding Cakes for £150 – £300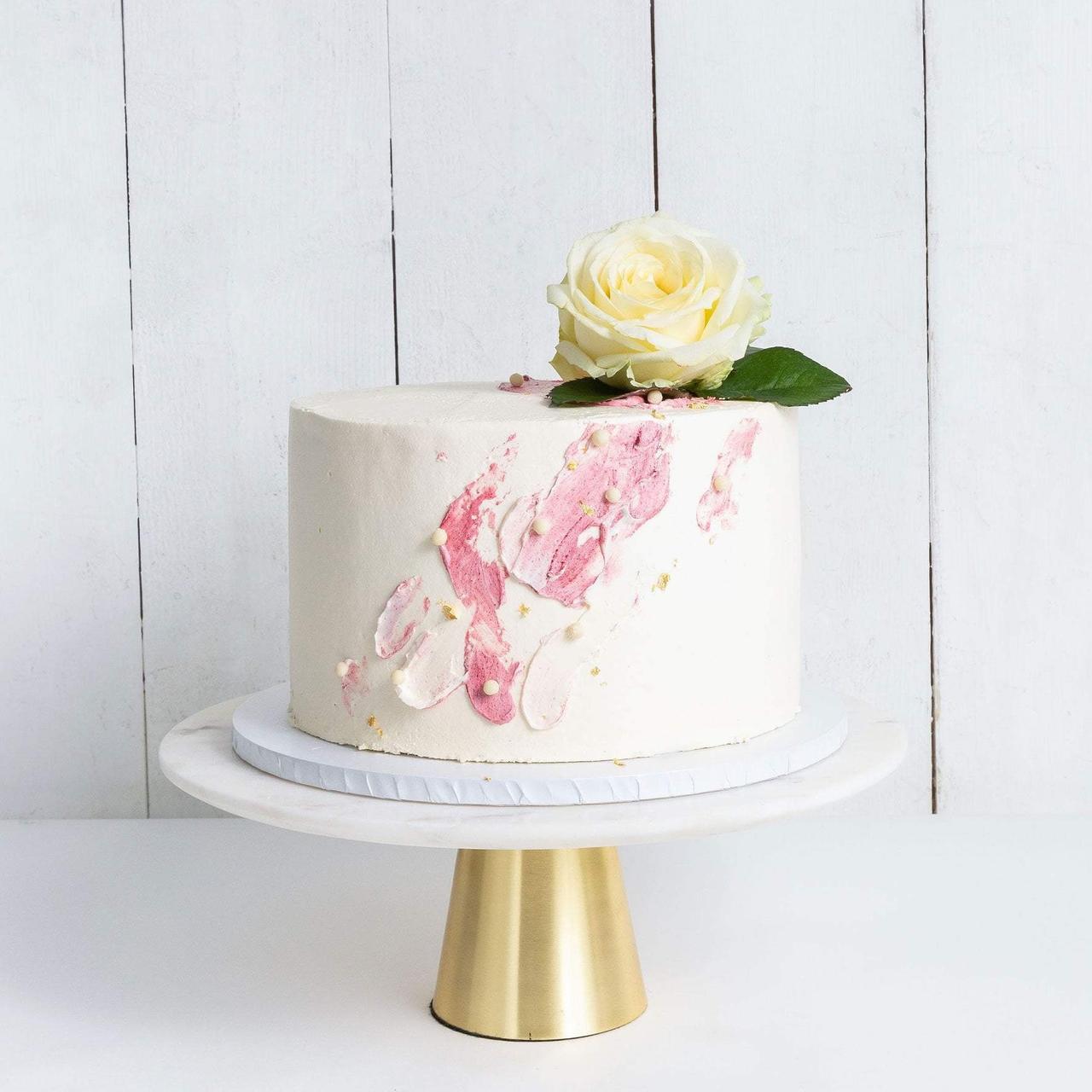 Upping your wedding cake budget towards the £300 mark gives more options. You can expect to afford a more detailed single-tier wedding cake or a small two-tier cake with a simple or naked design that serves up to 50 people.
Wedding Cakes for £300 – £400
For up to £400, couples should expect to get a three tier wedding cake that serves up to 100 people. "The design of a three tier wedding cake for £400 is likely to be fairly basic and often the finish is buttercream, as opposed to fondant," says Laura. "Fresh flowers can be used instead of sugar flowers for cakes in this price bracket to help keep the cost down."
Wedding Cakes for £450 – £600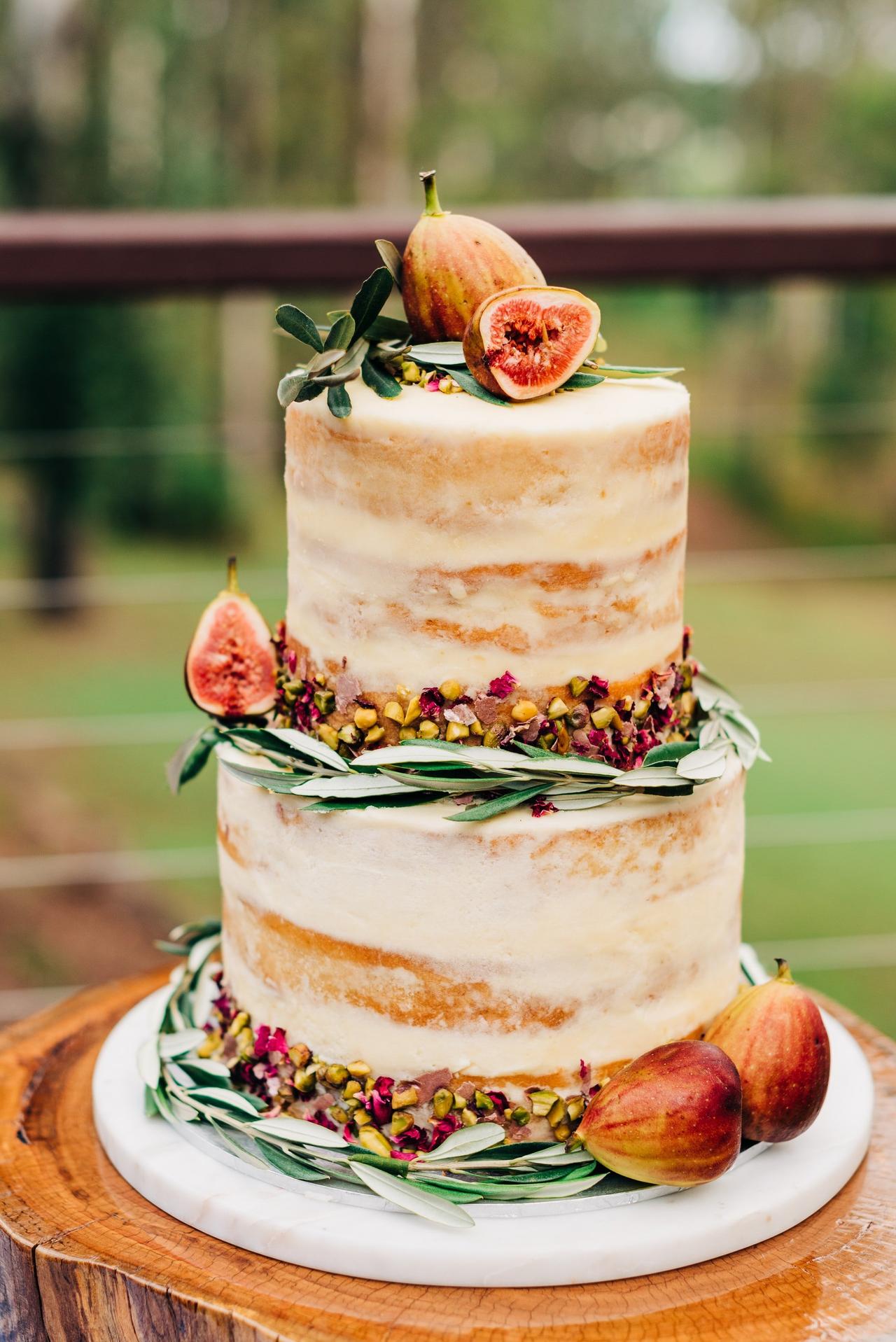 The team at Ann's Designer Cakes explain that the design at this price range can be a lot more complex: "A good example of this price range would be our naked, royal iced swirl or drip wedding cakes. These cakes are simple in design but by using fresh fruits, berries or silk flowers, we are able to create something very beautiful and personal for a couple's wedding."
This price bracket is the starting range for a three-tier fondant cakes, serving 80-120 people. Couples with a £600 budget for their wedding cake can expect more design work and more flavour choice than the lower brackets.
Wedding Cakes for £700 – £800
Bringing your wedding cake budget up to £800 really opens up your options. For this price, couples should expect at least three or four six inch tiers, sugar work and floral arrangements – plus other design elements.
READ MORE: 63 Incredible Wedding Cake Ideas to Inspire You
Wedding Cakes for £800 – £1,000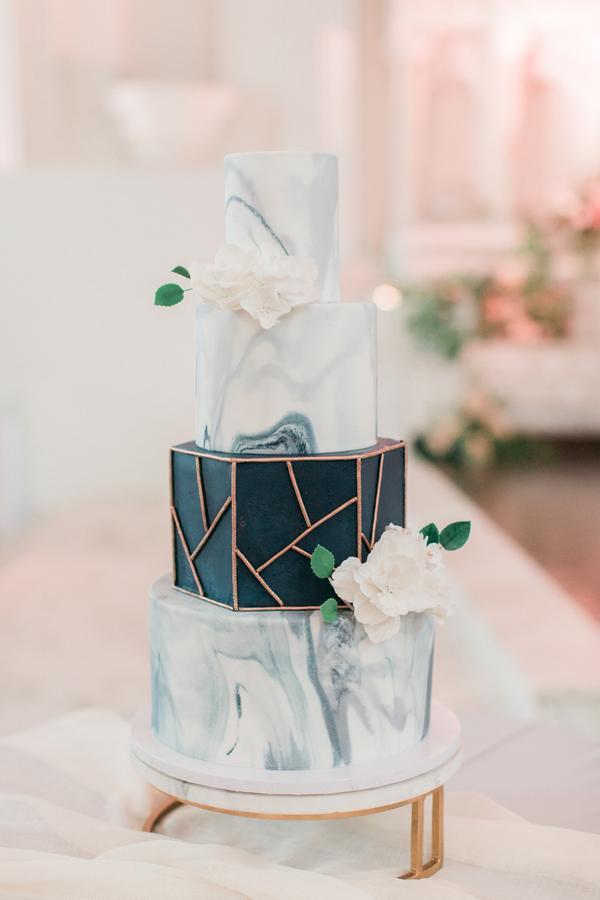 Increasing your wedding cake budget to £1,000 will buy you even more design work and attention to detail. "For this price you can expect most four tier cakes and some simpler five tier cakes to be on offer,' says Dee. "These cakes will usually include some time-consuming elements such as extensive fondant fabric effects, hand piping designs or hand-painted elements."
READ MORE: 33 Questions You Need to Ask Your Wedding Cake Maker
'"If a couple is expecting their wedding cake to be a real centrepiece at their reception, and really stand out and be admired, they should expect to pay this price," says Laura. "Lots of intricate work goes into these cakes and they are often covered with lots of sugar work and detail."
Wedding Cakes Over £1,000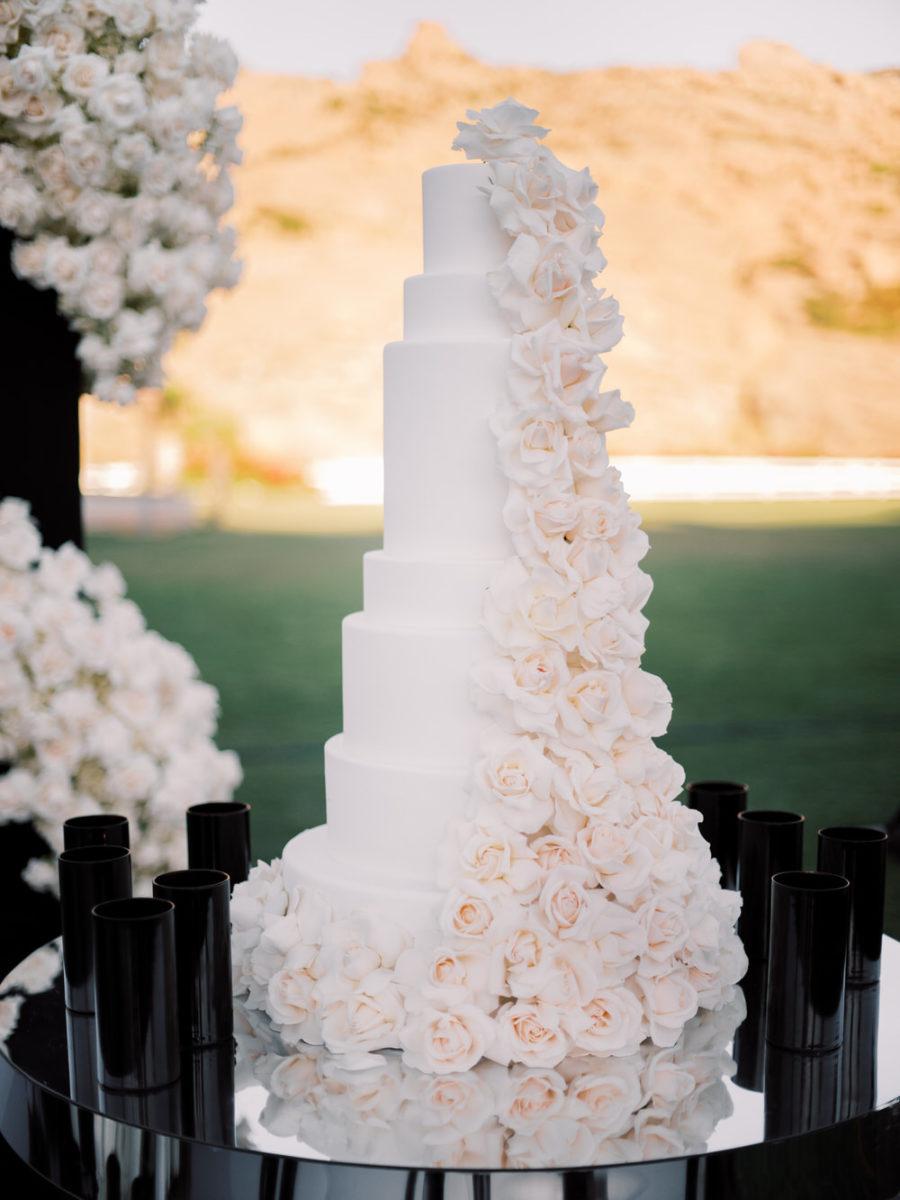 When you're budgeting over £1,000 for a wedding cake, you should expect something spectacular. You'll be dealing with a highly experienced, skilled cake designer who is likely to get booked up well in advance.
To get a cake that's totally bespoke, expect at least two consultations: an initial meeting to discuss requirements and taste a range of cake flavours, and then a second to view the design and finalise details.
The possibilities at this price range are spell-binding. These cakes start from seven tiers and can include custom-made details and intricate personalised emblems.
You may also get a reduced rate on additional sweet items items such as edible favours, cake pops and cookies.
It's easy to overspend on your wedding - so make sure you've read our 7 tips to staying on track with your budget.