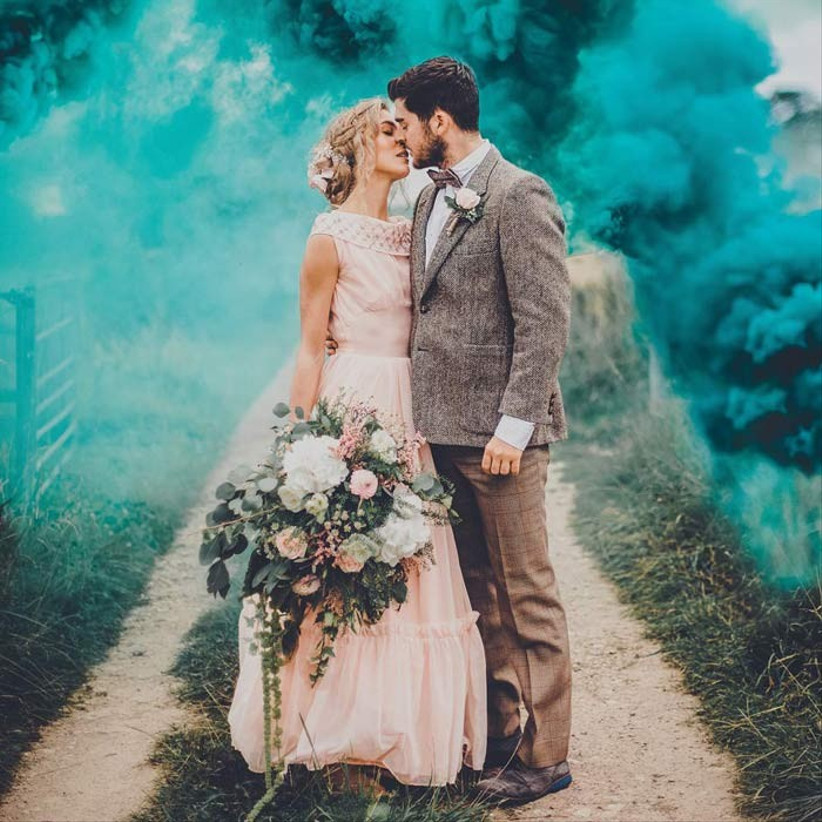 Wedding photography is one aspect of your big day that is worth investing in. You'll want to look back on these photos for years to come so it's important that you set aside enough money in your budget for good professional photography.
Picking the right photographer is such an important decision – but with so many different options, it can be difficult to judge how much a wedding photographer should cost. Both this guide to wedding photography prices and our list of questions to ask you photographer can help to take the confusion out the process.
From the average cost of wedding photography to what to expect for different packages, look no further than our breakdown to wedding photography prices. Plus, we spoke to real wedding photographers to get the inside scoop on what to expect on your big day.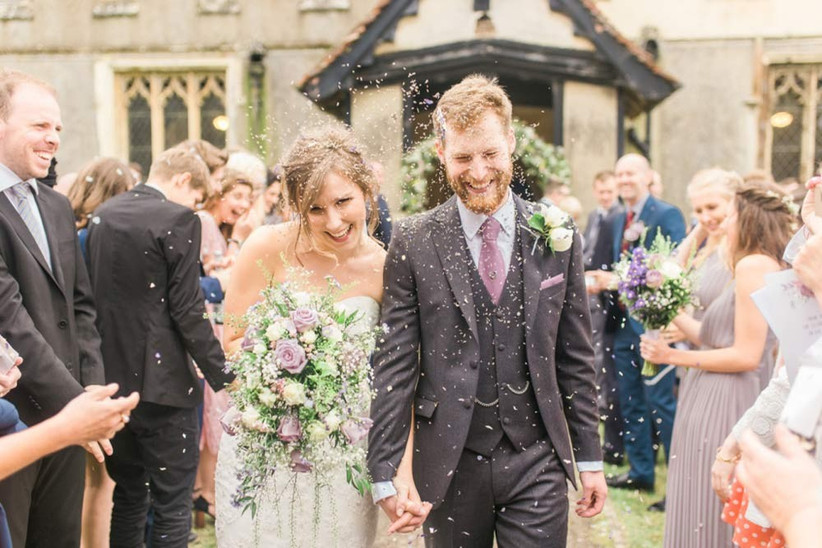 Image: Gyan Gurung Photography
How Much Does A Wedding Photographer Cost?
Who better to ask than the professionals! Wedding photographer Poppy Carter of Poppy Carter Portraits says to expect costs starting from £1,000 for a full day.
"Anything less and I would be worried that maybe the photographer isn't insured or doesn't have the correct experience/training to cover your day!
"£1,250-£3,000+ would make sure you are getting incredible service and peace of mind that your day will be captured beautifully.
"For a full day's coverage, I would expect you to get 300-400 fully edited images, watermark-free on USB," she said.
READ MORE: How To Choose Your Perfect Wedding Venue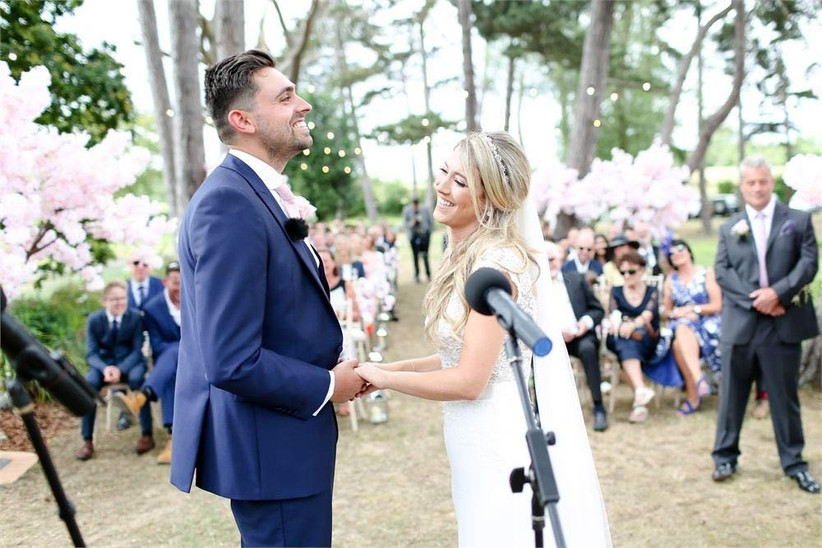 Image: Leslie Choucard Photography and Videography
Photographer and videographer Leslie Choucard recommends that you set aside 10% of your personal budget. "At the end of the day, it is in the only thing you have left to remember your day by!"
With the average UK wedding costing £32,273, setting aside 5-10% for your photography budget works out at around £1,500-£2,000.
What Can Affect Your Wedding Photography Price?
Location
Basically, you will pay more in central London than the outskirts of Cardiff. Cambridgeshire-based Dotty Photography start their packages at £795, for example, and go up to £1,950.  Lots of photographers will cover weddings nationally and you'll be expected to cover their travel costs. It might help you save to look for a local photographer if your budget is tight.
READ MORE: 22 Confetti Photos We Absolutely Love
Your Wedding Date
If you marry in the off-season, i.e. the winter months, your photographer may be willing to do a special deal. In addition, the day of the week you marry on can also have an effect. Fridays and weekends are the most popular days to marry so your photographer may have some wiggle room if you marry mid-week. Many couples book their photographer at least a year in advance and some photographers offer a discount if you pay in full up-front so there's no harm in asking.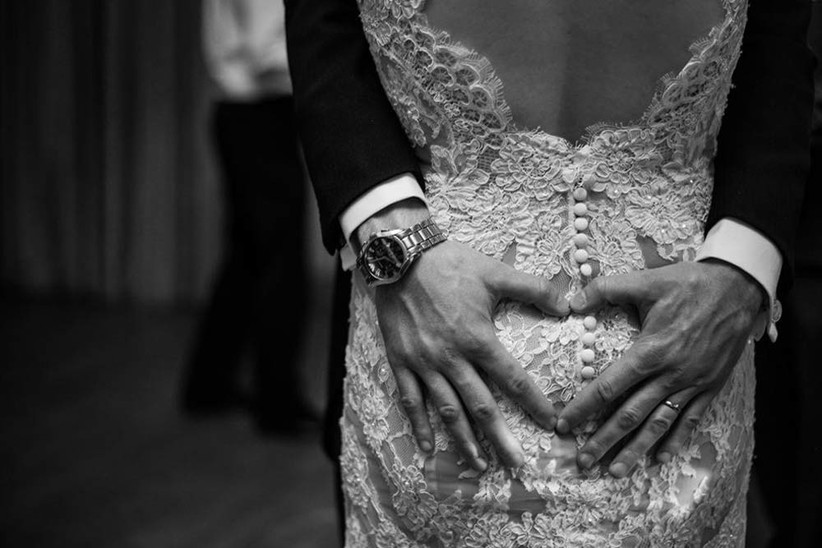 Image: Dotty Photography
Timings
If you don't have a huge budget for photography, you can often hire a photographer to cover part of your day and dramatically reduce the cost. Perhaps you're happy with bridesmaids and groomsmen taking candid shots of the preparations and you just want professional photos of the ceremony, speeches and cutting of the cake. If so, then ask photographers if they offer a half-day package.
Going Digital Only
You could go the whole shebang with bespoke printed albums that tell the story of your wedding day or you can buy the digital rights to your photos and print them off yourself. As a minimum, Leslie says you should expect to receive a digital copy of your images in high resolution; this is usually on a USB or in a password-protected online gallery.
READ MORE: How To Plan An Amazing Wedding For £27,000
Hidden Costs
Almost all professional wedding photographers will have been contacted by a couple who'd thought they'd found a bargain with another photographer and ended up with bad photographs and spiralling hidden costs.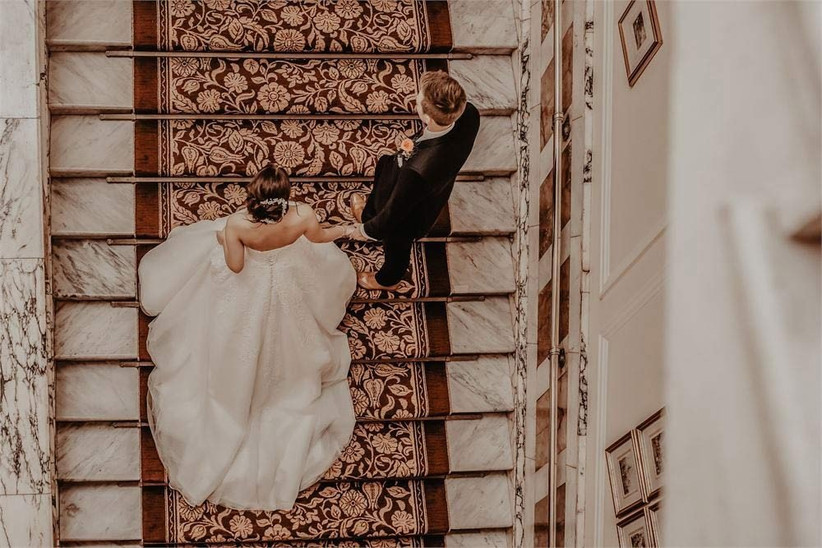 Image: Jessy Papasavva Photography
David revealed one horror story he'd heard: "A couple paid roughly £850 for the day and thought they had a bargain. After the wedding, the photographer supplied them with 300+ mediocre images lined with watermarks.
"The couple asked when they would receive the unwatermarked digital images only to be told it would cost them £7 an image, racking up a bill of over £2,000 just to have the photos they thought they had already paid for.
"The photographer explained that the £850 was for him to attend the wedding and edit the photos but did not mention the cost of receiving the photos. This rarely happens but sometimes does."
Always have in writing beforehand exactly what both sides are expecting.
READ MORE: 15 Amazing Wedding Balloon Ideas
What You Can Expect For Each Price
£0-500
Wedding photography is an industry where you get what you pay for. Think very carefully before you scrimp on those lasting mementos of your big day and find a once-in-a lifetime moment hasn't been captured.
You might have a close friend who's an amateur photographer or know a photography student but choosing someone inexperienced is a risk not worth taking. We'd recommend you invest in someone with wedding photography experience and a portfolio you can see. Different photographers have different styles so you'll want to look at their past work to see what you like. If it seems too good to be true, it probably is.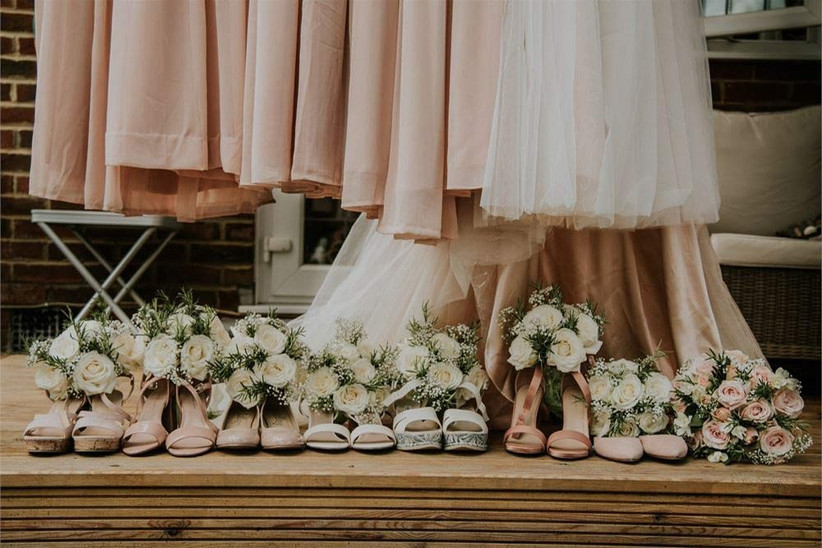 Image: The Light Painters
£750-£1,000
£750 is the minimum you should expect to pay for a wedding photographer and you will only get digital copies of photographs for this price.
For less than £1,000, your photographer might be relatively new to the industry or capture wedding photography around a full-time job so establish why they charge so little. It could be because of their location, as we mentioned above.
A price less than £1,000 doesn't mean they aren't good, but it takes experience to get all those special moments in the rush of a wedding day schedule. You should ask how many weddings they've shot before and make sure their photos are consistently high-quality across their completed albums.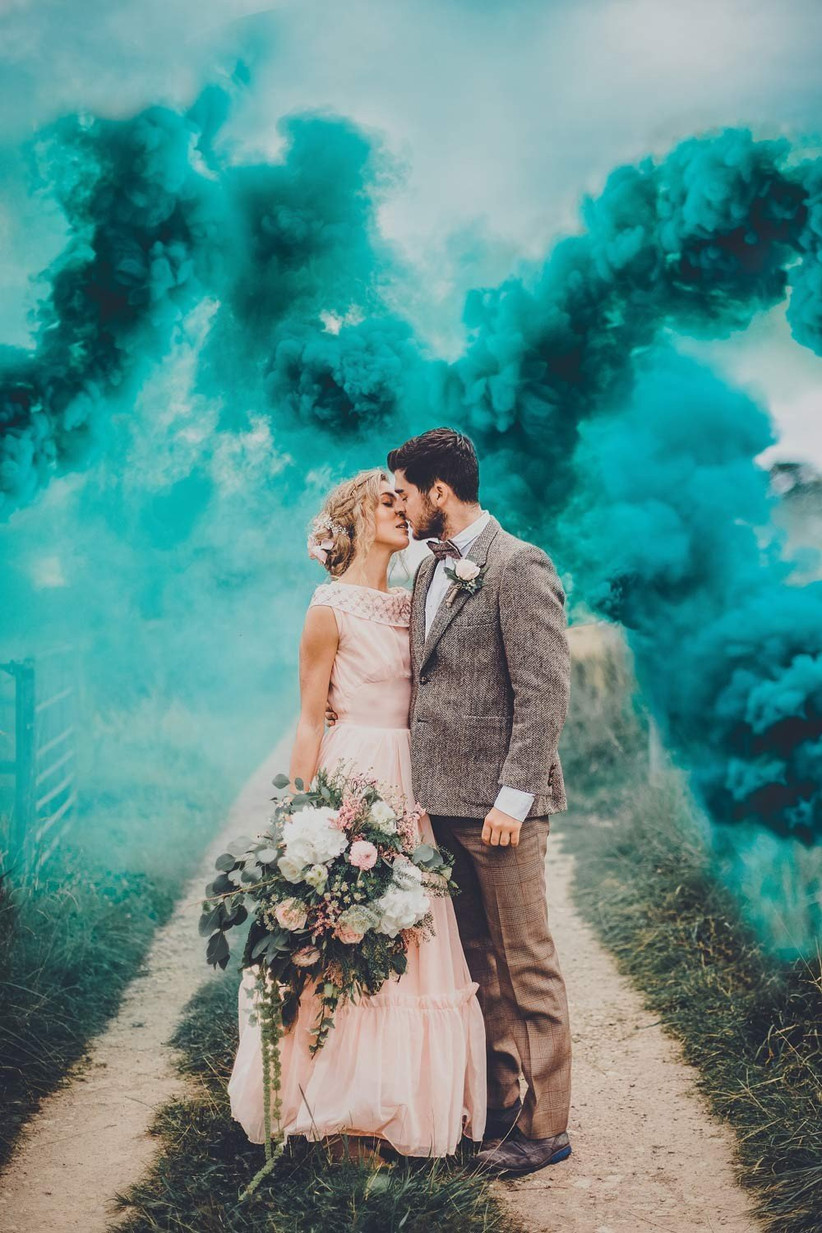 Image: Poppy Carter Portraits
A full-time wedding photographer's livelihood depends on the quality of their work so you can trust that they'll be working their hardest to do the best for you.
On a separate note, this is the price point you'd be looking at if you only booked a photographer to cover part of your day.
In-demand photographers like Leslie often won't offer packages of less than a full day so you can cut down your shortlist immediately if a half-day package is one of your criteria.
READ MORE: Paperchase Have Released The Most Beautiful Budget Wedding Stationery
There are some key shots that Leslie recommends couples try to capture on their wedding day and it's worth remembering that if you only book someone for part of the day, you aren't likely to get all of these.
"I would say some key moments of the day couples would regret not having memories of are: getting ready, ceremony, cocktail hour, speeches, cake cutting, first dance and party shots in the evening," she says.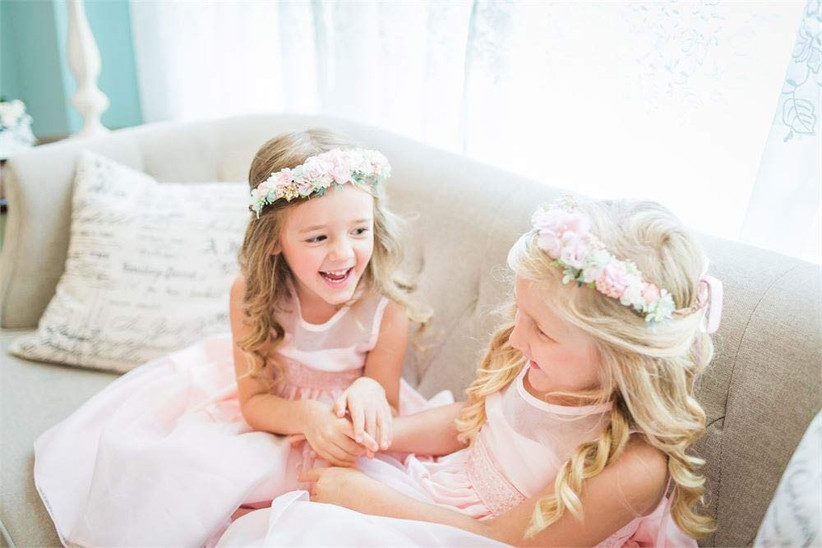 Image: La Belle Bella Photography
David Kinally of Dotty Photography also recommends formal group shots. "Although the idea of formal group photos is slowly dying, their importance is strengthened when I hear about brides either glad that they have that one photo with an important guest at their wedding or the bride is disappointed that they didn't get it because they opted out of the formal shots."
Poppy says that she will do a mock cake cutting with the bride and groom if they opt for shorter coverage, which is worth asking your photographer for.
READ MORE: 23 Things To Give Up Now To Save For Your Wedding
£1,000 – £1,500
For £1,000 to £1,500, you can often get exactly the same package as the higher price point if you're outside of London and choosing a local photographer.
Normally a photographer from your county or nearby will come in a bit cheaper and be more familiar with your venue. Always ask if they've shot at the venue before so you can see some examples. It can really pay to look local for the same quality but a better deal.
Always check exactly what a photographer's package includes. They might charge £1,200 but the standard coverage is only until the end of the speeches and there's an additional cost to cover the first dance. their coverage is only until the end of the speeches.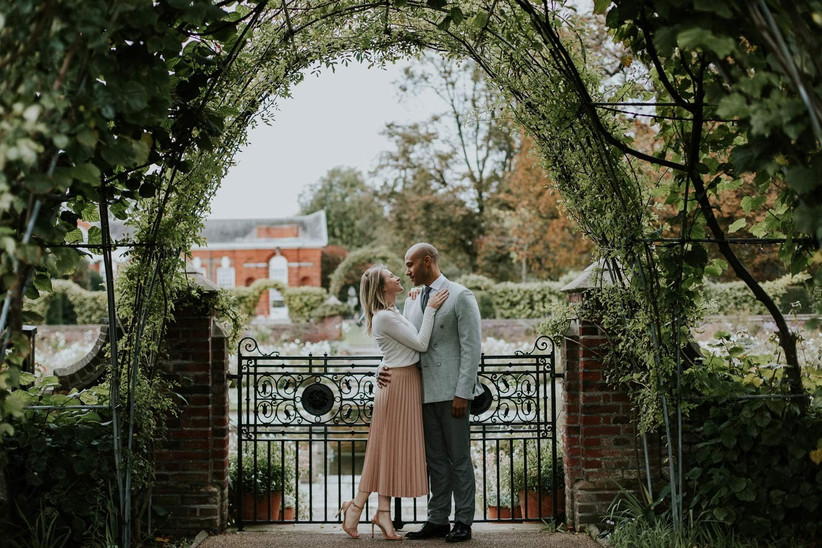 Image: Poppy Carter Portraits
Buckinghamshire-based Poppy starts her rates at £1,400 for 8 hours coverage, and the cost rises to £1,750 for 10 hours from bridal preparations to the dancing and sparklers.
An engagement shoot comes as standard with all her packages. "Almost all of my couples opt to add smoke bombs to their package which are always amazing fun and create truly breathtaking images," she said.
READ MORE: 121 Must-Have Photos At Your Wedding
£1,500 – £2,000
This is the average cost for a wedding photographer. Dedicated and knowledgeable, photographers charging this price point will know how to cope with any situation the day throws at them, like a sudden downpour forcing you inside for your photos, and still get the best pictures.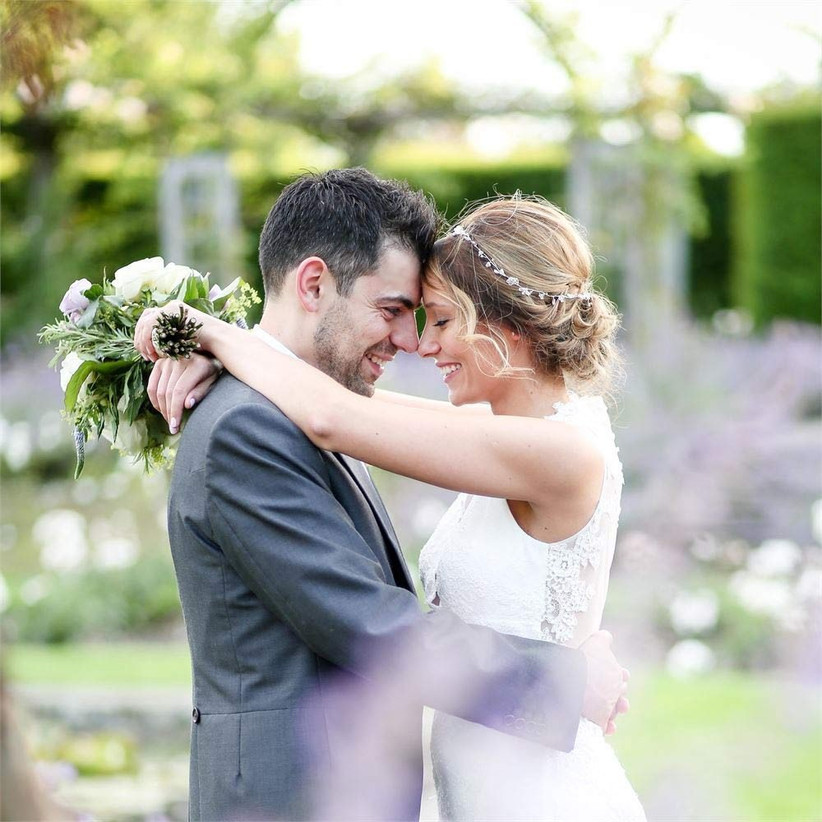 Image: Leslie Choucard Photography
Ahead of the wedding, you should expect a pre-wedding consultation in person or via Skype to discuss what you want as a couple and how the day will run. This is essential for the photographer to know and will help you feel more comfortable with them on the day.
This price gets you the full services of the photographer on your wedding day, which usually amounts to 9-10 hours of work. It should start from the bridal party preparations through to the couple's first dance; you'll expect them to capture those once-in-a-lifetime moments like your parents' tears as you walk down the aisle and the laughter at the best man's speech.
READ MORE: Find Gorgeous Wedding Stationery From Just 99p
After the wedding, you should recieve a USB of high-resolution, full-edited images, usually of 400-500 pictures from the day. A photographer should also grant you the personal use copyright license so you can print off the images of your choice.
Often an engagement photoshoot is included at this price too. "My rates start from £1,550 and that includes an engagement shoot which is a must in my opinion so that the couple is even more at ease on the wedding day," says Leslie. This is a great time to get comfortable in front of the camera and used to posing with your partner, as well as more familiar with your photographer.

Image: Sarah Elliott Photography
£2,000 – £3,000+
For this price bracket, you should expect all of the above, plus a bespoke album of photos from the day containing 100-120 images and often a second shooter.
READ MORE: The Wedding Dates To Avoid In 2018, 2019 And 2020
A second photographer is perfect for bigger weddings, getting two angles during the ceremony, and capturing more special moments, like both the bridal and groomsmen party preparations.
Get some inspiration from these 43 wedding photos you'll want to recreate and our favourite engagement shoot ideas!